I'd like to preface this piece by saying, I completely love and adore London, anyone who knows me or who reads this blog regularly will know that.   And there are some out of this world bridal boutiques and designers located in London too.  I do have a bit of an issue however, with how everything is so London-centric in this industry, and I wish I could do something about the idea that a bride simply has to travel to London if she wants top designer bridal wear and/or accessories for her big day.
I want to state for the record right here and now, that that simply is not true…
Love My Dress Wedding Blog – All Photography on this page Copyright (c) 2012, Cat Hepple Photography
This sumptuous set of images, that features ballet dancers as models, was sent it to me by my friend, and Leeds wedding photogarpher, Cat Hepple.  They showcase some of the beautiful designer wedding dresses available at The White Room Bridal Boutique in Sheffield, which is run by Chloe Curry, whose wedding happens to have previously featured on Love My Dress.
The concept behind this shoot was to not only reassure brides in the North of England that there are some amazing bridal boutiques and designer bridal wear available in their region, but to specifically focus on just the bride and her potential dress. No fuss. No gimmicks.  This is about stripping back all the fuss and extras and creating a scene where the dress speaks it's own glamour.
The White Room Bridal Boutique owner explains…
"I met Cat Hepple in February 2012 and it became evident we were from the same school of thought.  We wanted to translate fashion in to bridal and capture the brilliance of The White Room designers and showcase the gowns in a unique and innovative way…"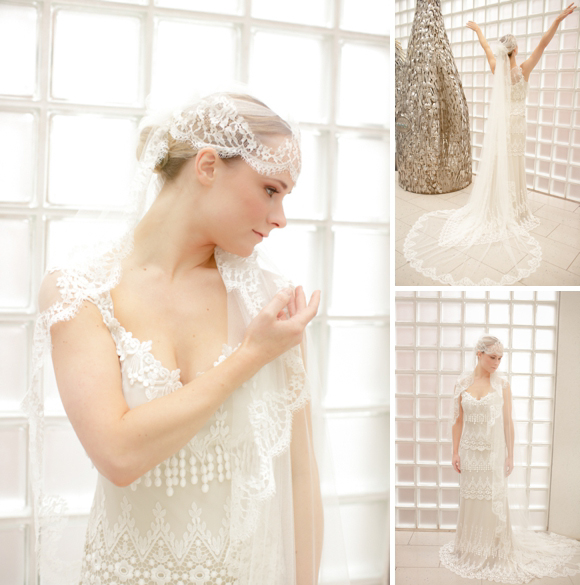 "Cat came to The White Room and was immediately inspired by our ability to take bridal wear and showcase this as a styled look; she loved the boutique, our ethos and our collection. I too was inspired by Cat's fashion thinking and how she seamlessly applied this to her wedding photography.  I loved that she didn't do anything twee, that it was all about the bride and her groom and that her images made the brides look like a Vogue front cover, rather than a bog standard wedding shot.
We chatted for hours and we found ourselves saying "I am different", "I am all about the bride", "I am pushing the boundaries of the wedding industry and making this a memorable service". It was then the idea of "I am" was born…."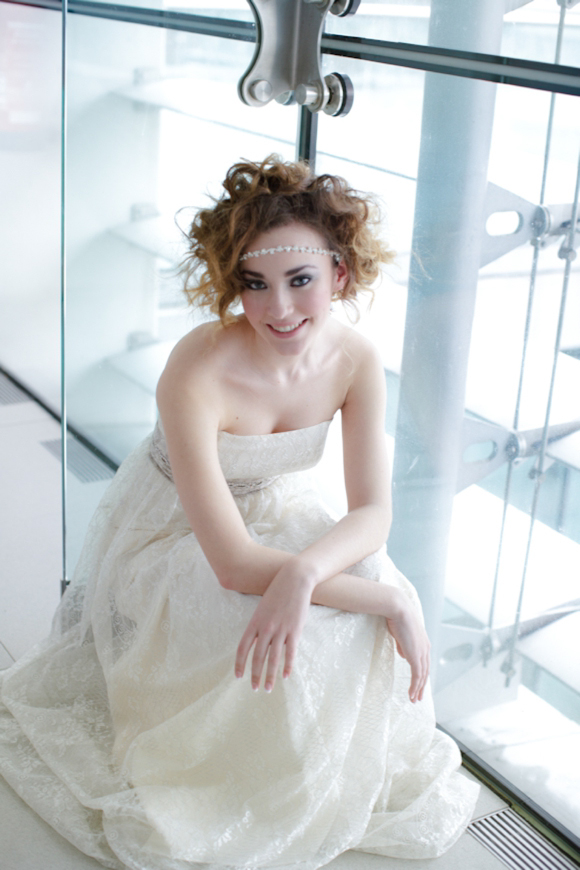 "As a stockist of Claire Pettibone, an American designer whose new 2012 collection had just launched in the UK, we were very keen to use her gowns and created a concept around her Beau Monde collection and the continuing favourites we hold at The White Room.  We also wanted to showcase one of our British designers, Jenny Packham as her new 2012 collection included some of her best pieces to date to include Aspen and Foxglove and we needed to show brides that her collection was as outstanding as her evening wear as seen on the likes of Kate Middleton and Kate Winslet.
Finally, we also wanted to devise a shoot all about the bride, no fuss of a stages setting, outdoor influence or props, simply a pure and deliberate focus on the dress and accessories; "I am bride".
The results were amazing as you can see, incorporating dance and movement with soft pastels for our warm, apricot and softer look…."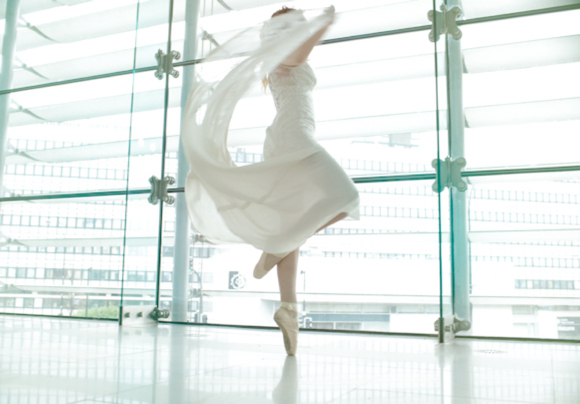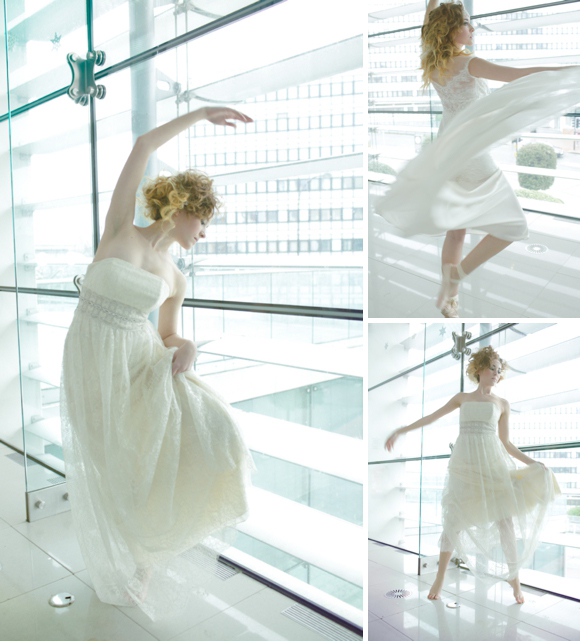 "We are different, we are memorable and we are unique. We don't just 'do' bridal, we create concepts, we style, we advise and we create brides who don't just like their look, they love their dress and whole 'The White Room experience'…"
Chloe Curry, The White Room Bridal Boutique, Sheffield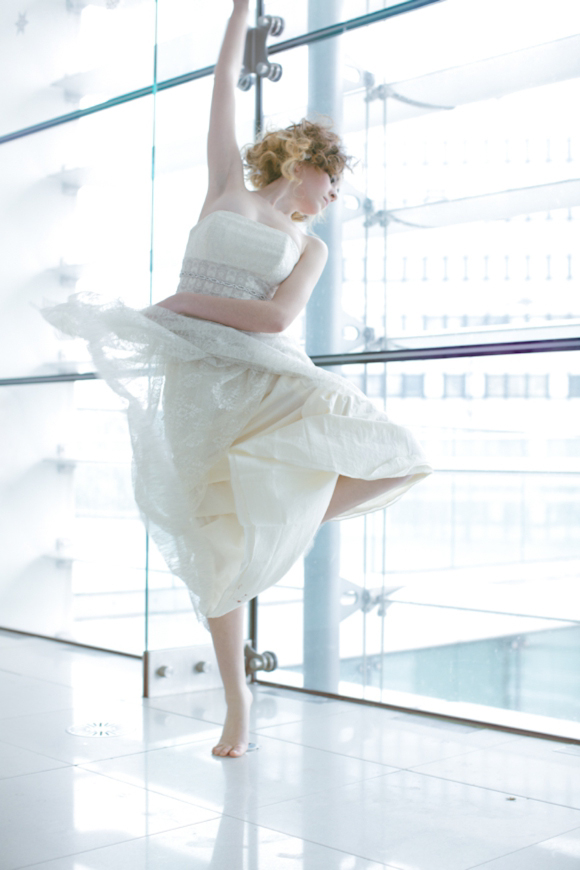 "Our inspiration for this shoot was very much focused around style, colour and individual gown personalities. Personalities, yes that's right! All our gowns have them and when the bride finds hers and it complements the gown's, love is made!!
We wanted to show that how you style a gown can really change its look and we wanted to encapsulate the evident beauty of the fabric and construction of the gowns to show brides that a gown is so much more than just that, it is a personality, an inspiration and a feel.
It is about being you, being comfortable in your own skin and allowing brides to translate themselves through their own individual and bespoke look on their wedding day; "I am unique"…."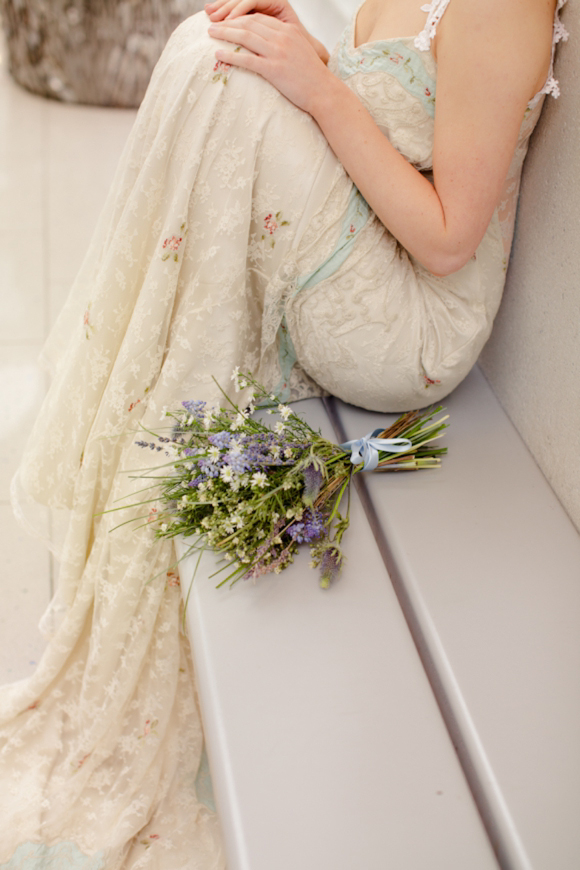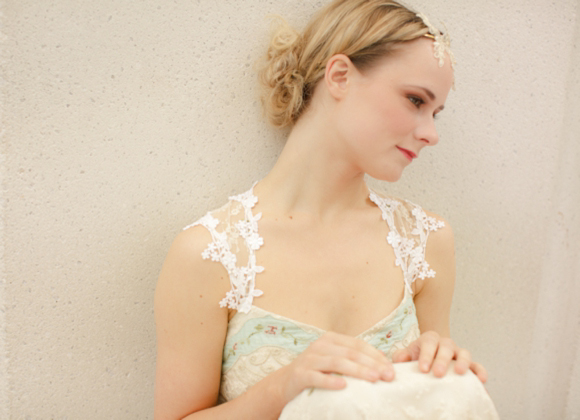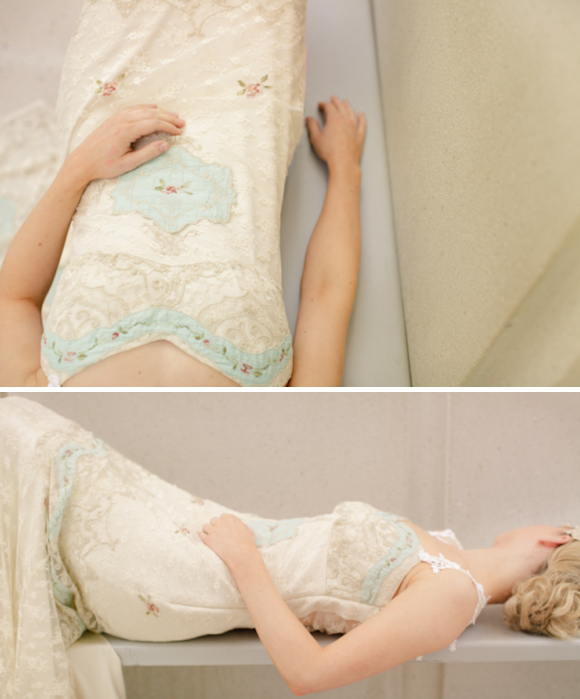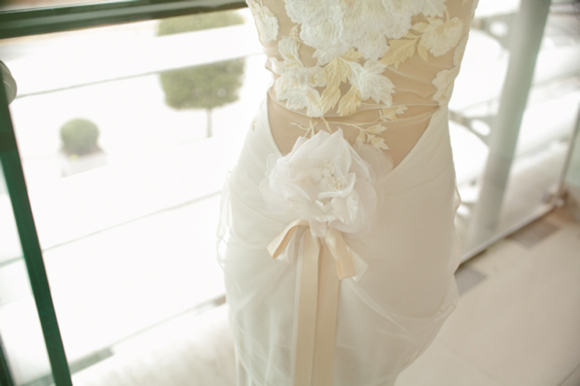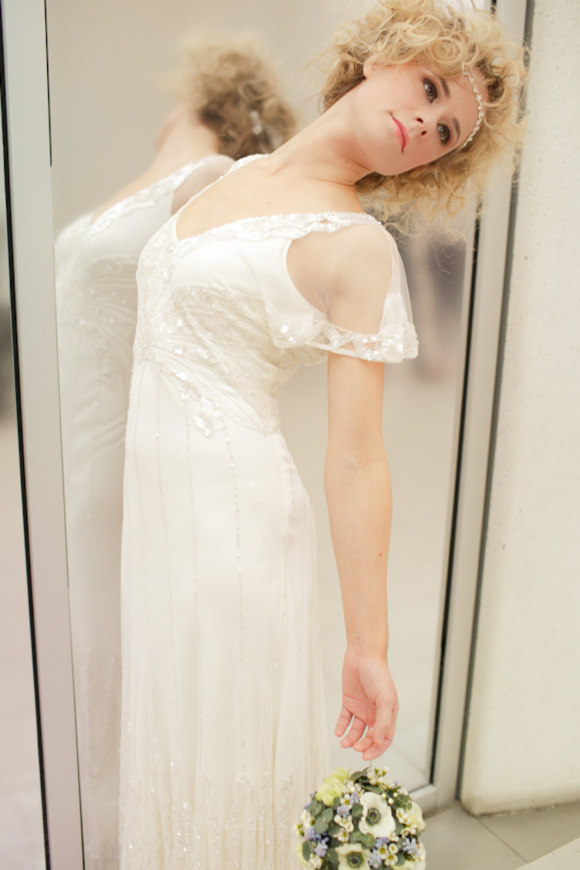 "We styled our gowns using accessories from Debbie Carlisle. As a Sheffield boutique, we pride ourselves on working with and supporting local businesses.
Debbie's pieces are amazing and our brides love all that she creates as she encapsulates vintage inspired elements with modern day glamour which just compliments rather than competes with the gown…"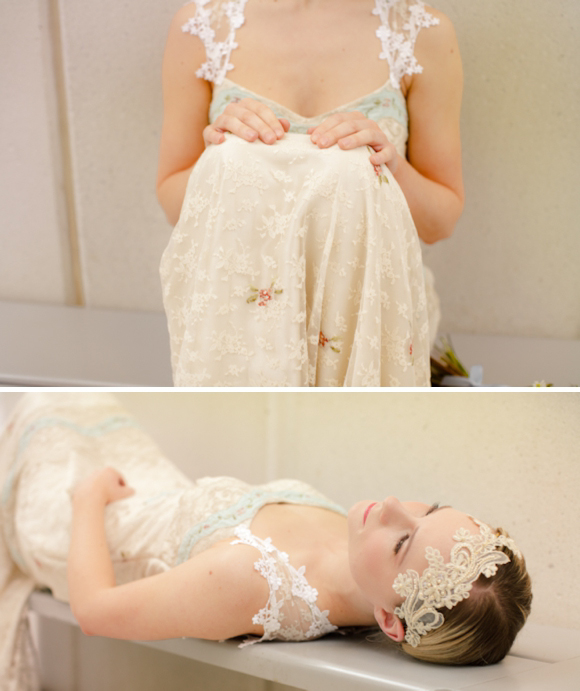 We used Debbie's 'Lana' piece with Claire Pettibone's 'Norah' gown and with Claire's 'Sophie' gown, just to show how versatile our styling can be. We also used one of Debbie's  stronger pieces 'Natalia' with Aspen by Jenny Packham which really pulled out the 1930's Hollywood starlet look we created with her; "I am glamour"…"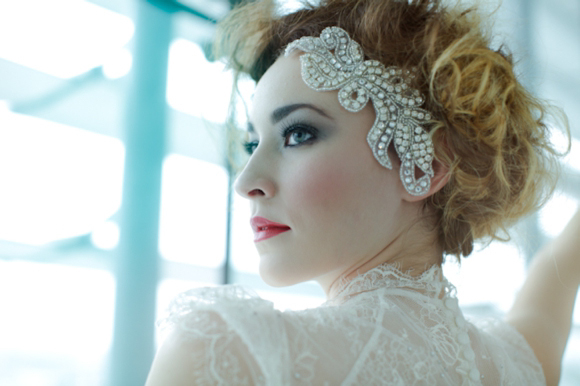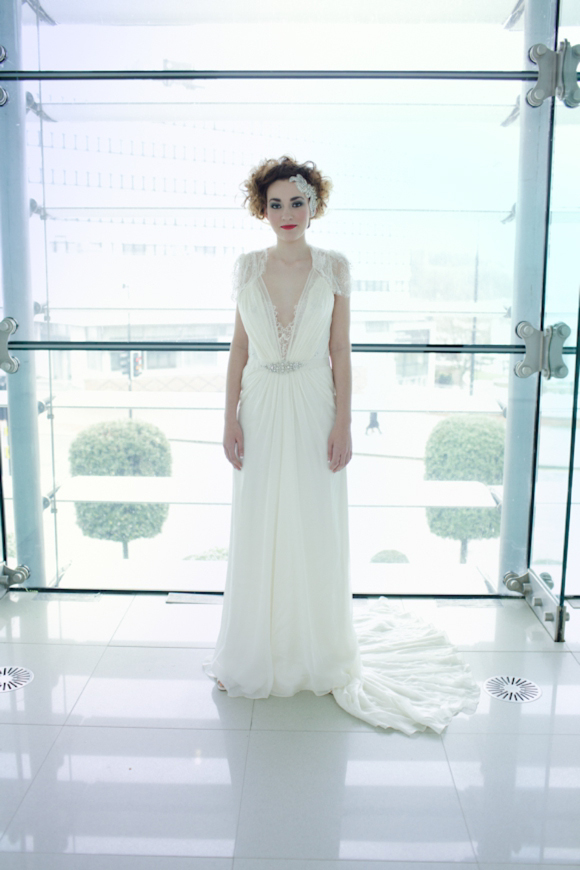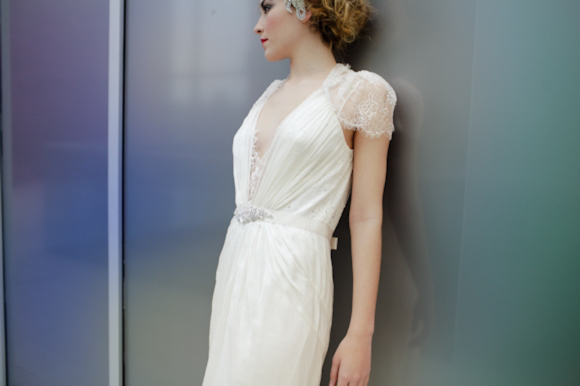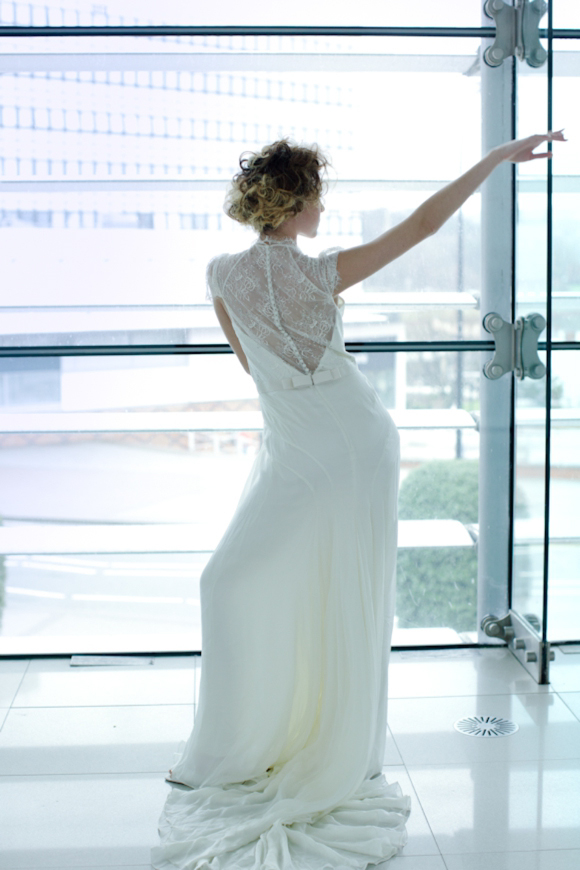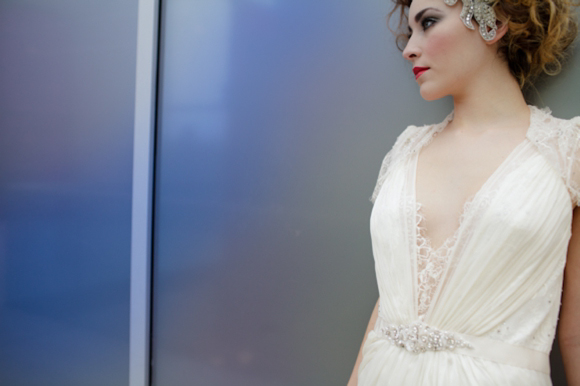 "The House of Istria (no longer trading) is a new supplier to The White Room and in full support of all that she does, we used her amazing feather piece 'Sahara' to really lift the warmth of Claire Pettibone's 'Willow' gown and highlight the fact that a gown can be really brought to life on even the smallest of women with the right accessories.
We also used one of her smaller pieces with Claire's 'Ohh La La' gown which although had a main colour of the cool blues and Parisian laces, really pulled out the warmth of the gown and made this pop on our model; "I am bohemian"…"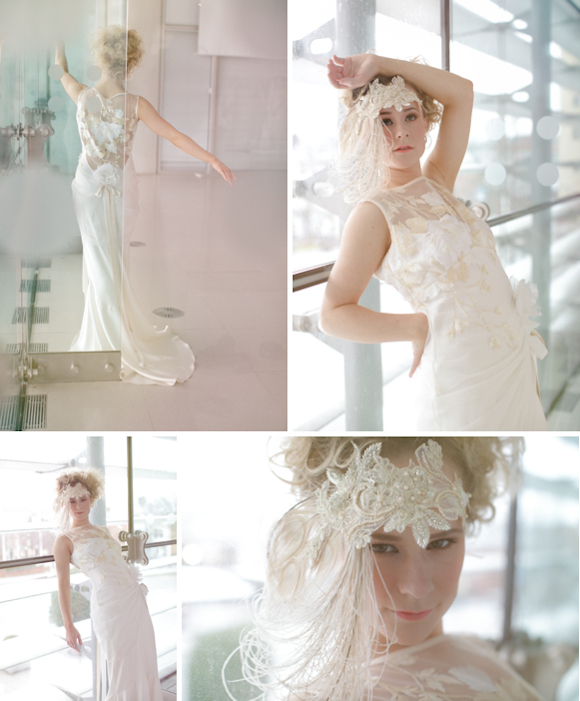 "We used Wigs and Warpaints top stylist Dani Ingorosso for the hair styling and she created soft movement and a relaxed and effortless look.
Make up was by the very talented Ashley Tyrell…"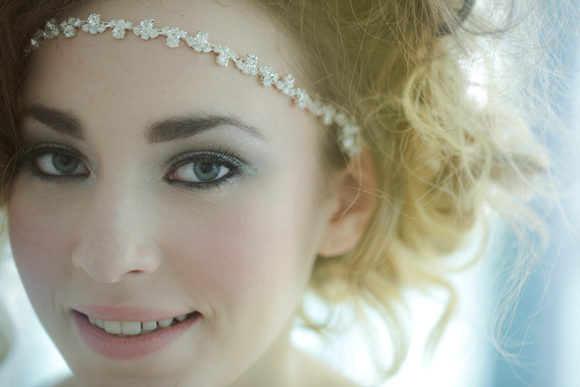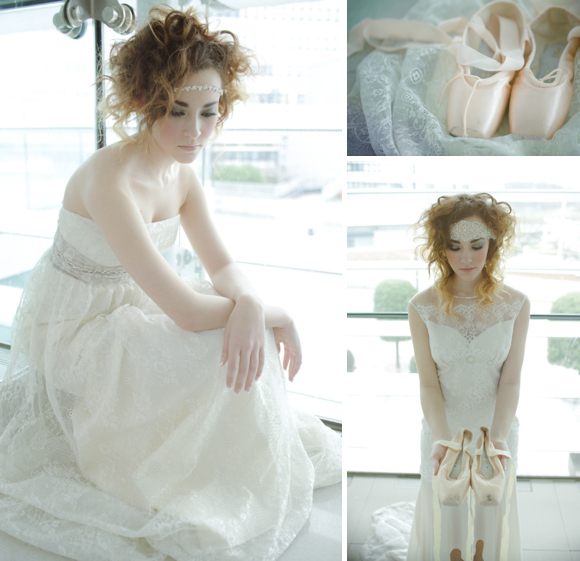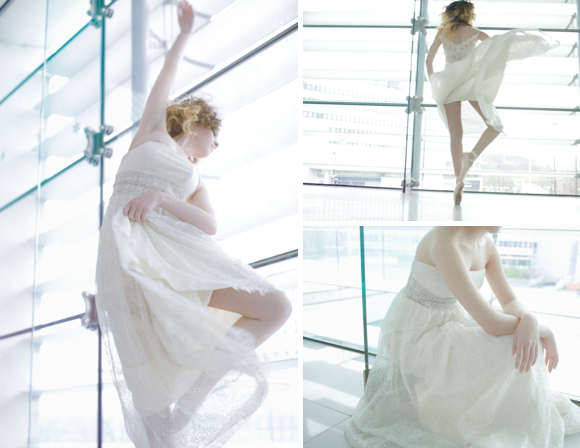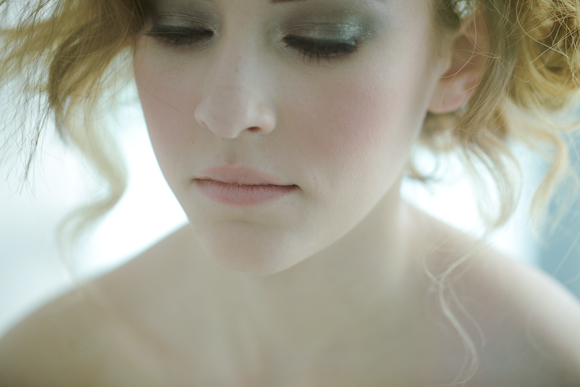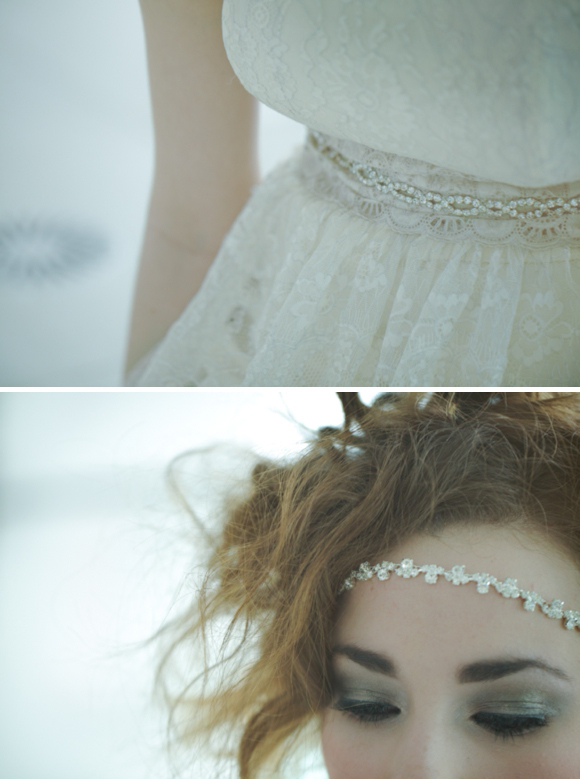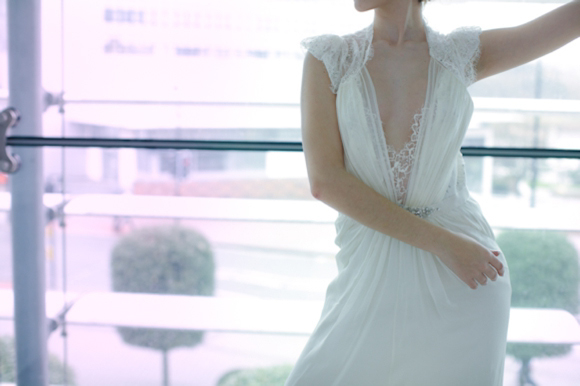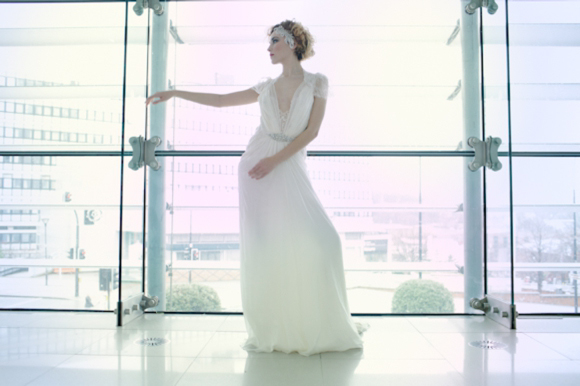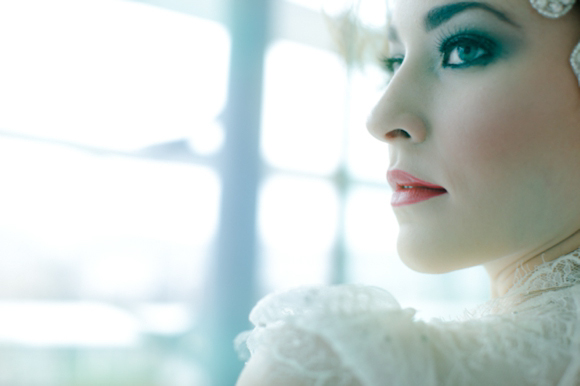 "Finally Tracey Campbell from Campbell's Flowers created some very natural flowers just simply to give the look a final finishing piece; "I am creativity"…"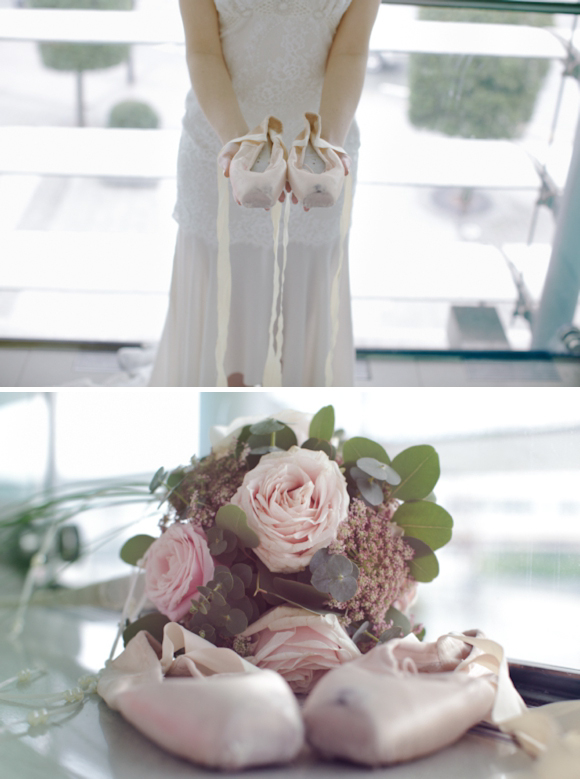 "The White Room will be showcasing the images from the whole shoot at the boutique in a very art gallery style, taking influence from where the shoot was taken and pulling the artistic element of our service further in house. We will also planning a very focused and 'all about the bride' event…. sshhh more to come soon!"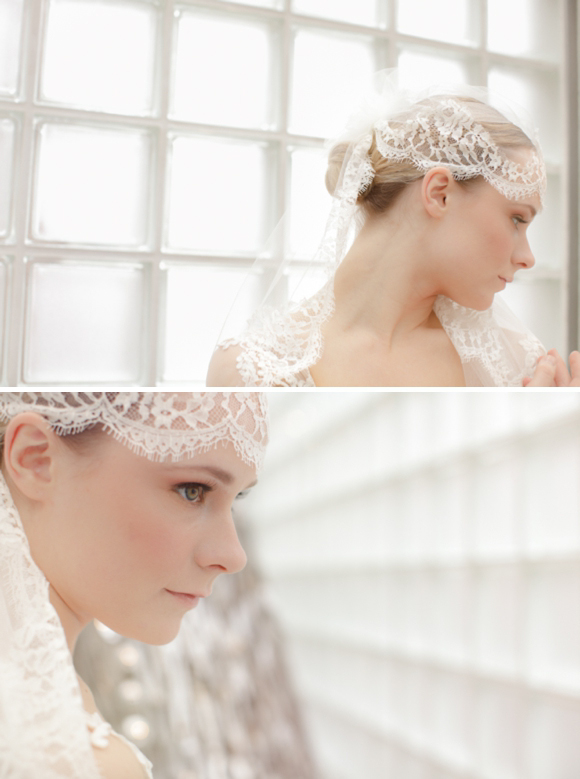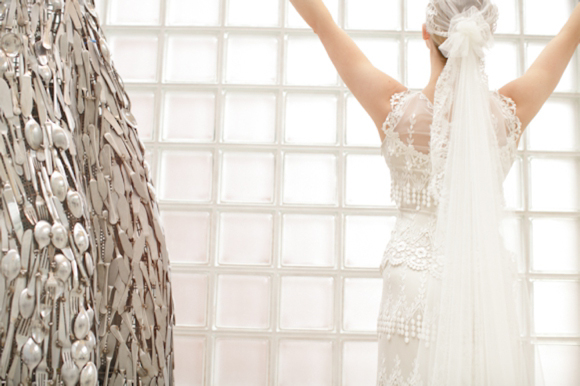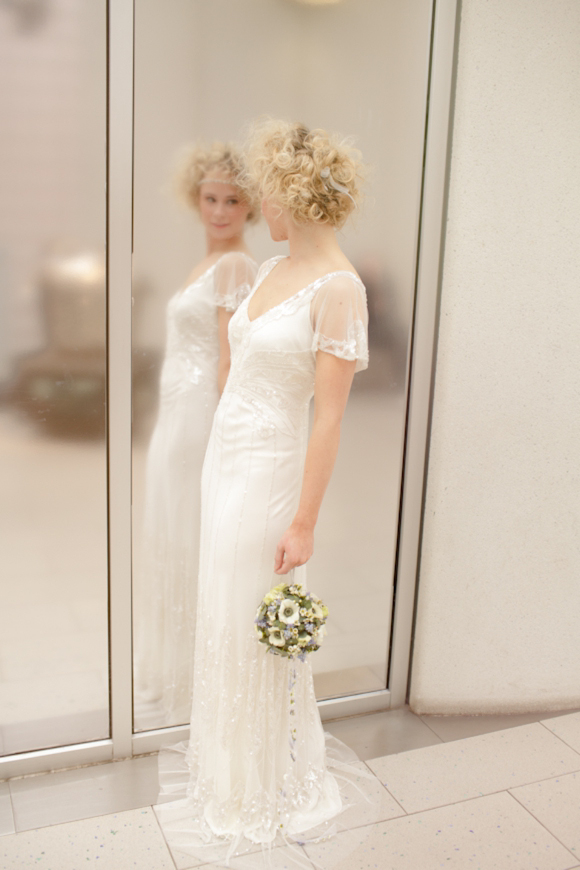 How divine is this? I completely adore it; from the approach of the creatives behind these images and their focus purely and only on the dress and bride, to the movement in these images, the way the hair softly falls in gentle curls and the sheer glamour and elegance of it all.
If you would like to enquire about any of the brands featured in this shoot, please drop Chloe Curry a line via her website.   The White Room Bridal Boutique can also be found on Facebook and Twitter.

Please also take a moment to look at photographer Cat Hepple's website too, Cat is based in Leeds but travels all over the UK and beyond when shooting weddings. I've really got to say it now too, Cat is just the loveliest person ever.
I'd love to know your thoughts on this shoot, and here's a question too, why is the wedding indusry so London-centric?  Don't get me wrong, anyone who follows this blog will know my passion for London, but I'm so keen to quash this myth that the only way you can access the best designer bridal wear is if you go to 'The Big Smoke'.  This photoshoot is proof that there are some incredibly talented suppliers, designers and well stocked boutiques much further North of Watford and I for one am getting right behind them.
Much love all,
Annabel x