Erin is the founder and illustrator of BerinMade Illustrator Paper Goods, an Etsy shop based out of London, UK specialising in wedding stationery, pretty paper things and custom craft supplies for weddings and beyond. Check out her website and blog…
♥   ♥   ♥
I have loved anemones ever since I first set my eyes on one. They're dramatic and feminine at the same time, and their dark coloured centres are bold and striking! So, I'd been looking at ways to reproduce a paper version that reflects these characteristics.
Love My Dress Wedding Blog – Photography Copyright (c) 2012, Claudia Rose Carter Photography + BerinMade
This one, made out of cupcake holders and dark paper fringe is possibly my favourite version of paper flower in the world! You can dress it up as a flower pin for your bridesmaids, for table decor, or possibly even for as a boutonniere for your groom…
Here's what you'll need:-
Dark coloured paper (shouldn't be heavier than 80gsm)

Scissors

Stapler

Cupcake holders (4 per flower)

Felt, Thread and needle, and a safety pin to make them as flower pins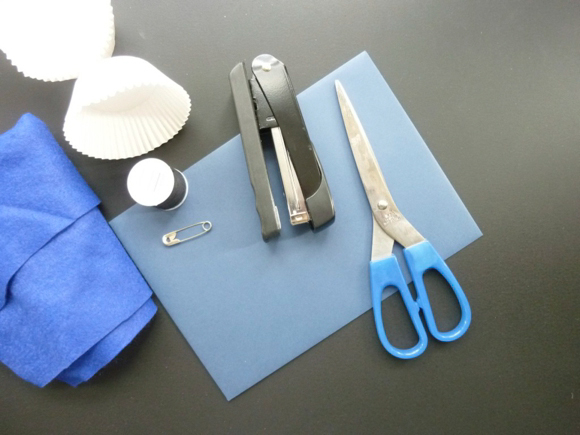 Step 1
In this step, you'll only need 4 cupcake holders and a pair of scissors…
Taking 2 cupcake holders, slotted into each other, fold them in half, then fold the half into three parts so that it is a wedge (1/6th of a the circle).
Repeat with the other 2 holders.
Round off the circular edge into a petal shape, making a big petal with one group and a smaller petal with the other group. The snip off the tip of the wedge (centre of the circle) on both to later slot the centre of the flower in…

When you open up the cupcake holders, they should look like flowers!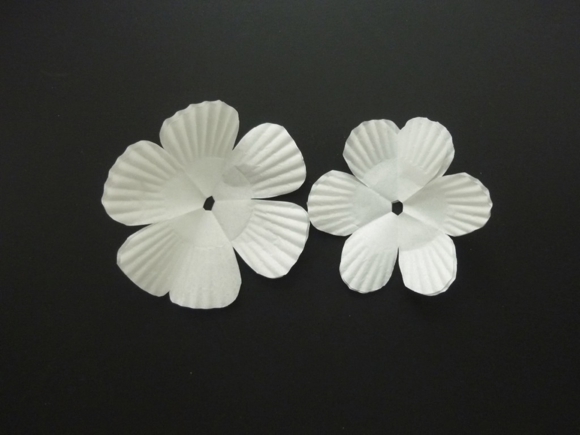 Step 2
Take a piece of coloured paper about 150mm in width and 80mm in height, fold it lengthways in half, then cut a fringe along its length:
Roll it up and staple the base. Then slot into the centre of the flower, and staple the petals into the centre from the underside.
Now separate the petals and open up the fringey bits on the centre!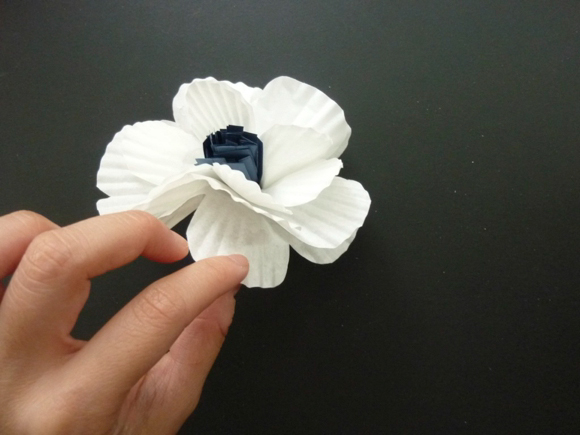 If you are attaching a pin to the base of the flower, cut out a piece of felt, run a needle and thread through the felt and floral base, and attach your safety pin!

Et voila!

Click here to down load the PDF guide with the full how-to create woven heart wedding fans instructions.
You can see many more DIY and 'How To' features on Love My Dress here.
Erin
This DIY tutorial is written for Love My Dress, and as such, reproduction on other publications online and in print is strictly prohibited unless written permission is obtained from www.berinmade.com / [email protected].