Afternoon folks! Blimey, lunch time came round quickly today didn't it?
Now here's a very pretty, lovely, relaxed wedding that took place in Scotland back in June and there's just enough peppering of pretty pink throughout these lovely images to have made me smile lots as I edited this feature. Something about pale pink tones I just adore.
These photographs show newlyweds Carol & Ross on their wedding day on 2 June.  The couple formally tied the knot in a small local church and then went on to celebrate with friends and family in a marquee on the ground's of
Carol's parents farm and gardens.  These lovely photographs were sent in by Sam and Sequoia of Mirrorbox Photography.
Carol's elegant, off-the shoulder lace dress was by designer Liliana Dabic of La Novia in Edinburgh…
"I
loved the vintage look and quality materials. I knew I wanted a lace
dress and really liked the idea of having a bolero which looked like
part of the dress. 
The veil was from the same shop and I liked its simplicity."
Love My Dress Wedding Blog, Photography Copyright © 2012, Mirrorbox Photography
"Because our reception was on a farm, and three generations of my family
have grown up on the farm, I really wanted a country-fied vintage
theme. I really wanted to steer away from anything too slick and
polished. The wedding was very much a result of all our friends and
families pulling together and that made it so much more special.
My
cousin made our cakes, my bridesmaid made our bunting, the best man and
ushers were hungover up ladders hanging pom poms and fairy lights the
day before the wedding, my uncle's cousin did our floral displays, my
Mum's friend did our bouquets…!
I felt so much more relaxed and had so
much being surrounded by people I knew, all pitching in."
"I was very lucky to have the help of Heather Michie, who is a
qualified flower arranger, but also a distant relative! Heather d
id all
my church flowers, pew ends (which doubled up as decor for the top
table) and large floral displays which were in milk churns dotted around
the marquee. My Mum's friend and former colleague, Christina Oliver,
did all my bouquets, table flowers and smaller displays within large
enamel jugs in the marquee."
"The dress was quite expensive so I wanted to economise on shoes and got mine from the Debut range at Debenhams."
P.S. – brides, these shoes are reduced right now to only £28! Get them quick!
I wonder if Carol and Ross got the idea for their window pane table plan from the 'decor and detail' suggestions in this suite of inspiration boards that featured  on Love My Dress? I love the idea either way!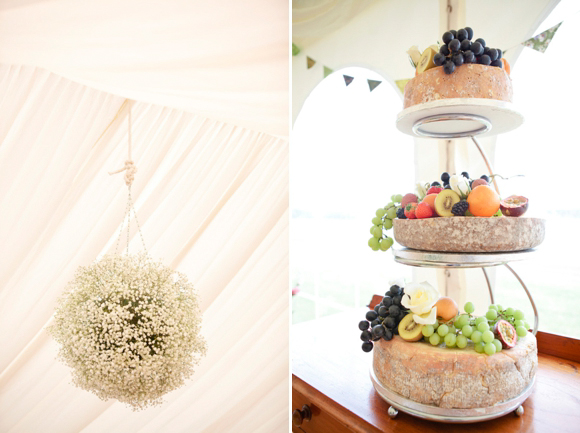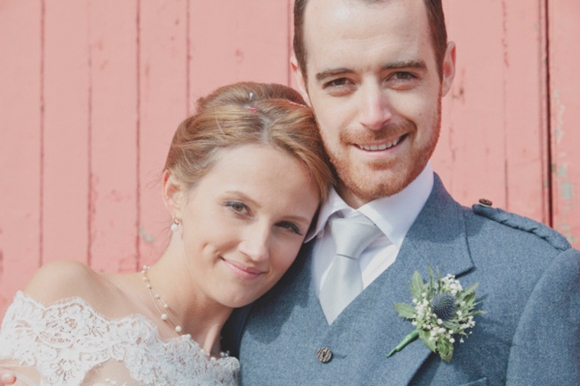 "My cousin Penny Thomas did my cake and baked lots of beautiful cupcakes for the tables."
"My sister bought me a vintage pearl hair clip as a present a
couple of years ago (nothing to do with getting married!) from a shop in
Edinburgh. 
My earrings were drop pearls with small diamonds and were a
Christmas present from my Mum & Dad. I think they got them from
Finnie's the jeweller in Aberdeen. 
My necklace belongs to my Mum."
"Our wedding photographers, Sam & Sequoia from Mirrorbox Photography were amazing! So professional, discreet and they really listen to what you want. We couldn't have been happier with our photos!"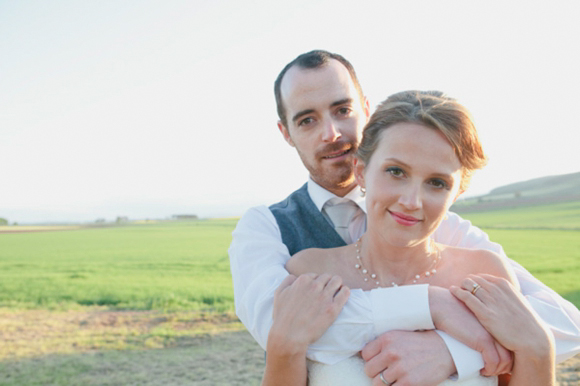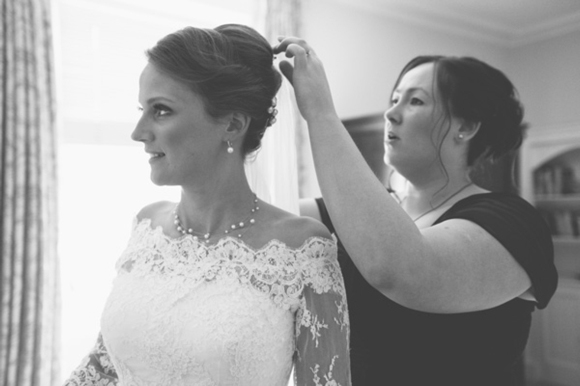 "Each bridesmaid had a dragonfly necklace. I had bought my sister's
one from Accessorize years ago as a birthday present and wasn't able to
source any more for the other bridesmaids, so I gave up on the idea.
Then, on a trip to Marbella just before the wedding, I came across and
independent jewellery shop and was amazed to find they had the same
necklaces!"
Carol – I used to have one of these! I remember it well!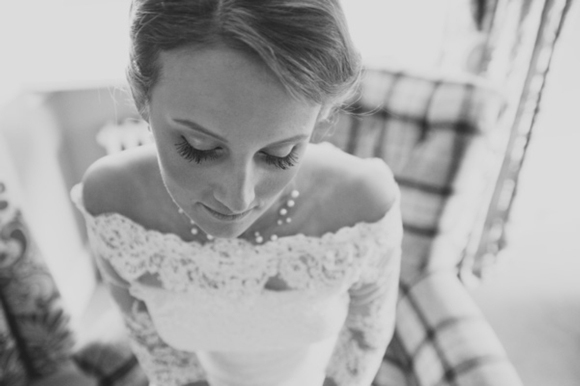 "Ross & I went to school together but as I was the year above him,
he was off my radar! Apparently he & his best man (something the
best man revelled in telling everyone in his speech!) had both had a bit
of a crush when they were thirteen but nothing (thankfully!) ever came
of it. It was only when I'd finished Uni and was at our local pub one
Christmas Eve that sparks flew and we got together!
I was about to move
to the Hague for an internship and he was living in Plymouth but a few
long distance phone calls and short trips to the Netherlands sealed the
deal. We spent most of the first four years of our relationship
long-distance as he went on to do a degree in Liverpool so it meant so
much to us both to get married in the area where we grew up. If you
squint hard enough, we could see Ross's childhood home across the fields
from where our reception was."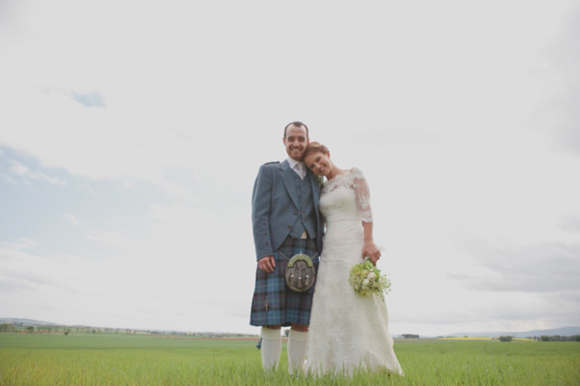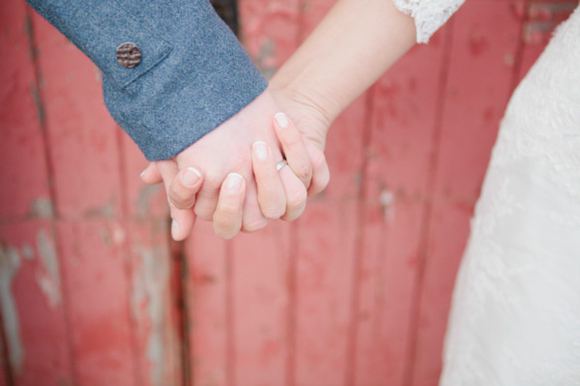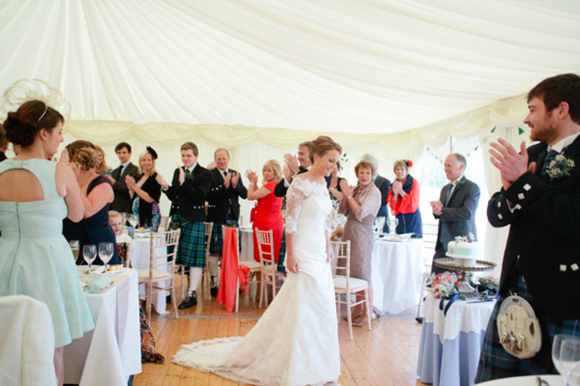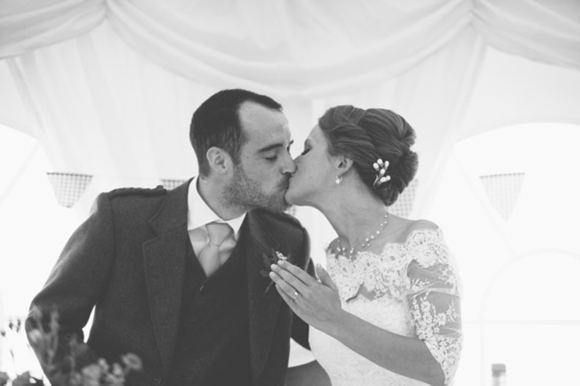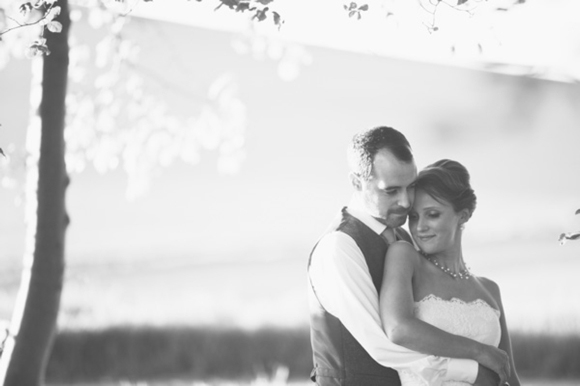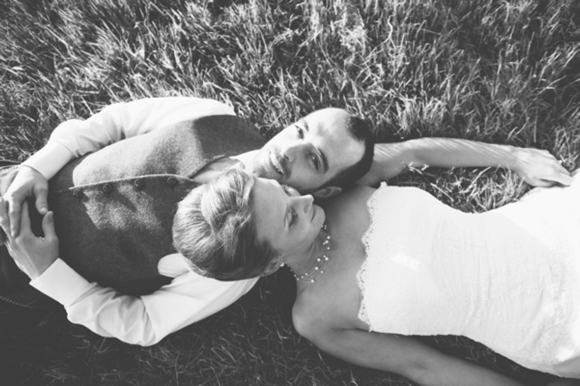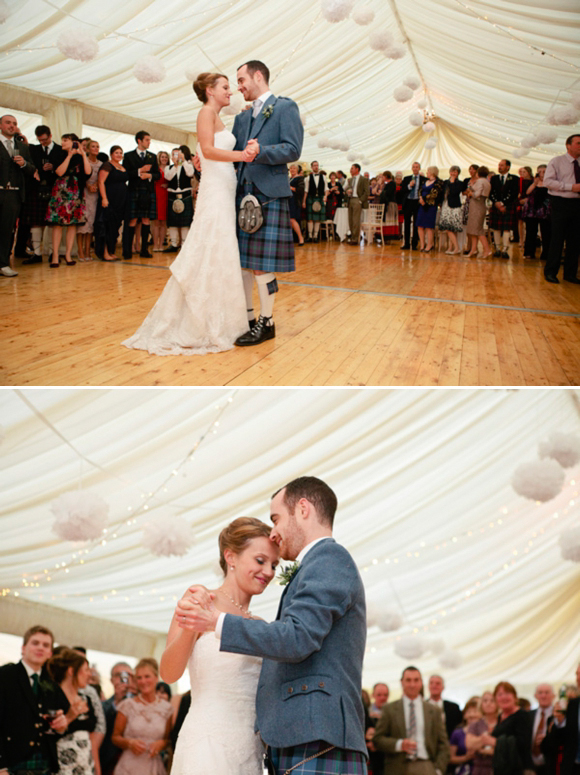 Words of Wedded Wisdom… 
"Have a glass of champagne
with breakfast! I didn't start relaxing until I did! Stay calm. As long
as the essentials are taken care of – food, wine, dress and music –
everything else will fall into place. Your guests won't know (or care)
if something isn't exactly how you imagined it. It helps if you have
very organised bridesmaids like I did!"
All kinds of delightful 😉
You can see lots more pink and farm wedding ideas, or take a look at our inspiration boards. You can also see much more wonderment from MIrrorbox Photography on Love My Dress right here.
Now let's show a little love to Carol and Ross for so kindly sharing their wedding day with us? Which is your favourite element of this wedding? Mine of those window panes I think.  Who knew I could love a battered old bit of wood and glass so much eh? 😉
With much love,
Annabel
Photographer –  Mirrorbox Photography
Venue – Bride's parent's farm
Brides dress + Veil – Liliana Dabic of La Novia of Edinburgh.
Brides shoes – Debut range at Debenhams
Groom – Family tartan via
Bridesmaids Dresses – Coast + Debenhams Shoes
Florist – Relation
Cake Designer – Bride's Mum