** Vintage Styler is offering Love My Dress Readers a 10% discount on their first order. Simply use the code LMD10 **
We're talking accessories again ladies. It's the perfect subject for a magpie like me!
This afternoon, it is my great pleasure to introduce Amy, the woman behind Vintage Styler, a fabulous online boutique filled with beautiful hair accessories, veils, couture
garters, bridal jewellery, wedding clutch bags, and lots of other lovely vintage
inspired wedding accessories!
Love My Dress Wedding Blog – Photography Copyright (c) 2012, Vickerstaff Photography, for Vintage Styler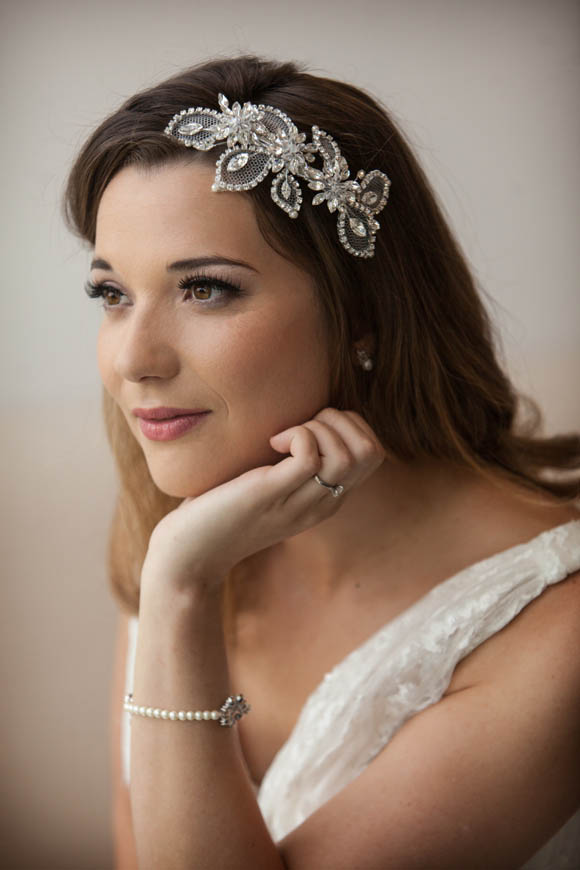 'Vintage Styler is built on the idea that every bride
is unique. We strive to create a carefully selected collection of high
quality vintage and vintage inspired accessories to make each one feel
gorgeous!'
Vintage Styler can ship almost anywhere in the world, as well as the UK. They offer free delivery over £50, and free next day over
£75, so brides don't get stung on delivery costs!
So, get comfy, pore over the beautiful images in this post, and read on to find out more about this Love My Dress favourite… 
How did Vintage Styler come about?
'I began my career as a bridal makeup artist and hair stylist
in 2004. Having worked on weddings and experienced almost each and every type
of bride and wedding morning I felt I wanted to expand my little business and
move into supplying brides and maids with their accessories.  The experience
which I have gained over the last 8 years has given me so much knowledge of the
accessories which work with hair styles and wedding themes and I encourage brides
to get in touch if they need any advice on the accessories or the hairstyles
that might work for them.'
'Our products are sourced from various suppliers from the UK
and beyond, and all are either vintage or vintage inspired – whether it's a
subtle element of vintage or more of a statement look.' 

'The range varies in price and style. We stock
fabulous high end pieces from Jo Barnes Vintage and Debbie Carlisle Bouquets
for super high quality and amazingly sparkly pieces. Our garters by Florrie
Mitton, A Alicia and Silver Sixpence in her Shoe feature original vintage
components and are all individually hand sewn to a beautiful finish. Lily Bella
Bridal and Rocks for Frocks create stunning, excellent value for money ranges
of headbands, combs, birdcage veils, vintage style garters, jewellery, wedding day umbrellas and parasols and bridal belts.'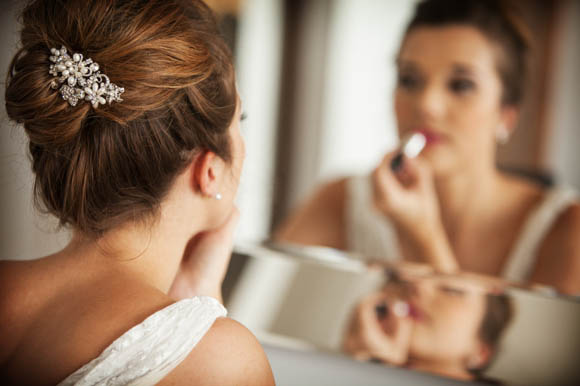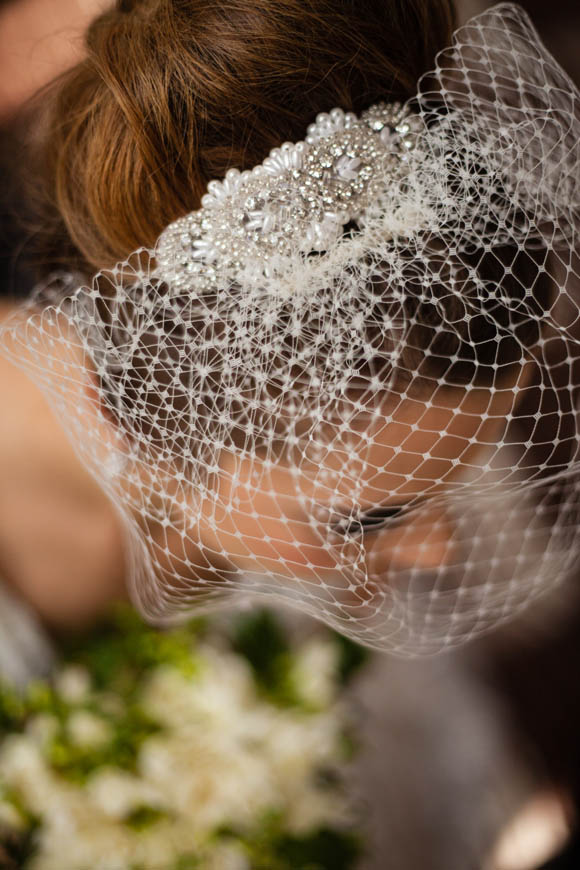 What is a Vintage Styler bride like? What
sort of wedding would she have?
  'Our main style is vintage, but we feel many of our
products can be adapted to other themes. I believe a Vintage Styler bride
would be someone wanting a personal, meaningful and most of all fun wedding. I
fell in love with the vintage theme when I planned my own wedding in 2010, and
I believe our brides would have a similar wedding – a fun, subtly vintage
influenced party, with lots of attention to detail!'
Can you provide a price guide?
'Our range varies in price, but as a guide we have small pins
from £2 each right up to gorgeous pieces by Jo Barnes at £250.'
Tempted ladies? I really like the range of accessories Amy has curated for the boutique, she's thought of everything. Why not let us know how you're planning to accessorise your wedding outfit in the comments below?
Don't forget Vintage Styler is offering Love My Dress readers 10% off their first order with code LMD10.
You can find out more about Vintage Styler through their website, facebook page and on twitter.
Much love,
Franky
* This is a sponsored feature. If you would like to know more about how you can use Love My Dress to advertise your wedding business, or are interested in becoming a sponsor, please email [email protected] and request a media pack.