Do you like the idea of buying bridal wear from the high street?
Do you think it offers value for money?

Have you been a bride who has worn a Phase Eight wedding dress?
And which of the designs below is your favourite?
There's no doubt that a number of our readers prefer to turn to high street stores when it comes to finding their wedding dress. This might be for many reasons, but it's probably more than likely to be for budgeting purposes. There are a number of high street shops who offer a wedding dress collection for a very affordable price, and today, I want to share with you some of the new designs that have just been launched by Phase Eight.
With a collection of over 20 new designs ranging in sizes 6 – 20 and all coming in at under £800 (the vast majority of them in the £300 region), Phase Eight really does offer a very pretty alternative for those bride's who either can't afford or prefer not to pay designer fees.
This season, Phase Eight's enchanting wedding collection twists romantic, whimsical detailing with a modern silhouette, perfect for every fairytale romance.  I'm particularly fond of the 1960's inspired knee length gown below, the Daisy embroidered dress.  The daisy motif was huge in the 1960s, it appeared quite literally everywhere including bridal wear…
Love My Dress Wedding Blog – All Imagery Copyright (c) 2013, Phase Eight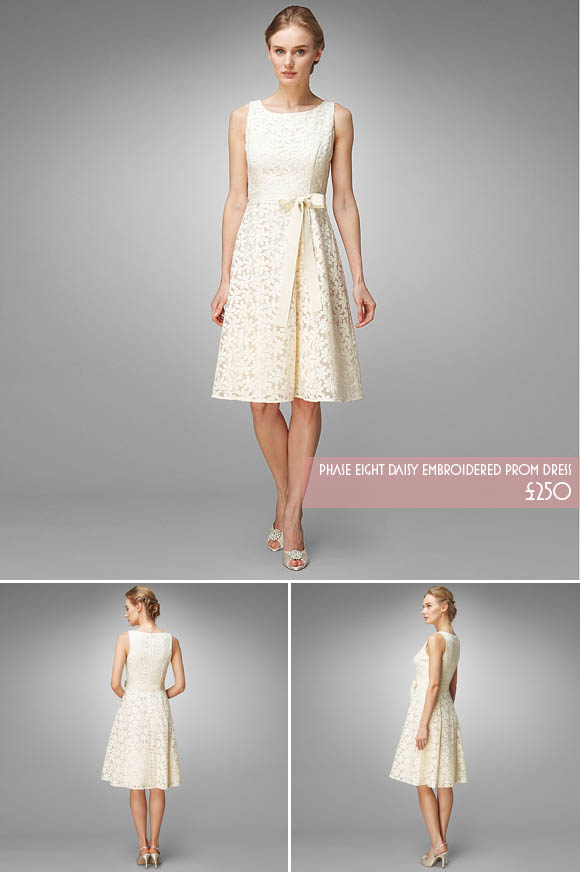 These brand new designs are available in-store at House of Fraser Oxford
Street and in the Phase Eight r Brighton and Edinburgh stores.  Alternatively, brides
can browse the bridal collection online, and when you have
decided which dress you like, call 0207 471 4422 to arrange to have it delivered to your nearest Phase Eight store to try on at your leisure.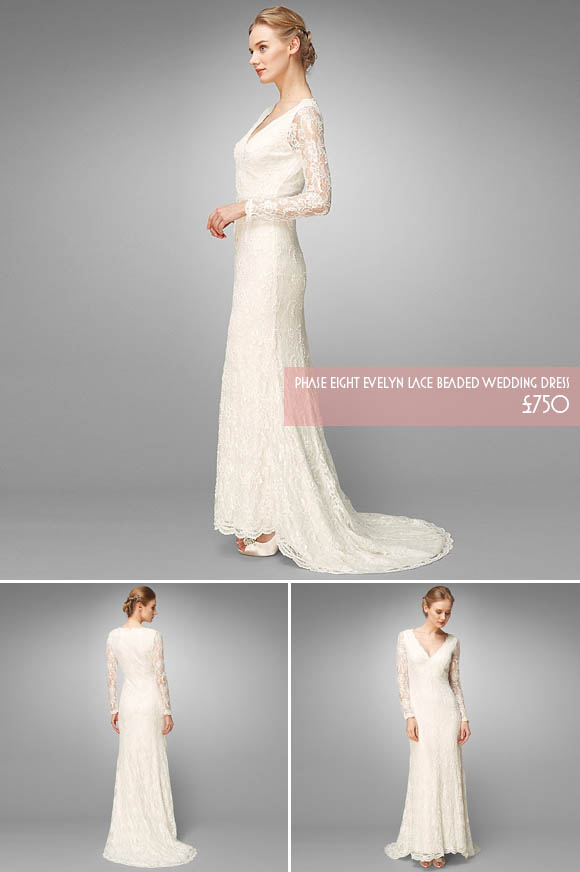 Our very own Franky wore a Phase Eight wedding dress, as did these brides (and bridesmaids!) who have also graced the Love My Dress pages.
I adore this design, the Caroline wedding dress, available exclusively at John Lewis (click here or click the image below to be taken to the dress page on the John Lewis website)…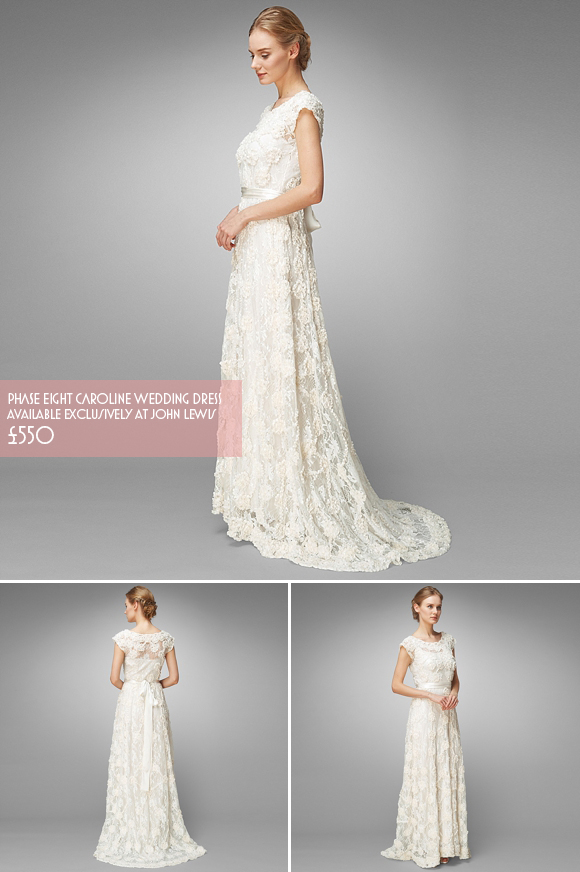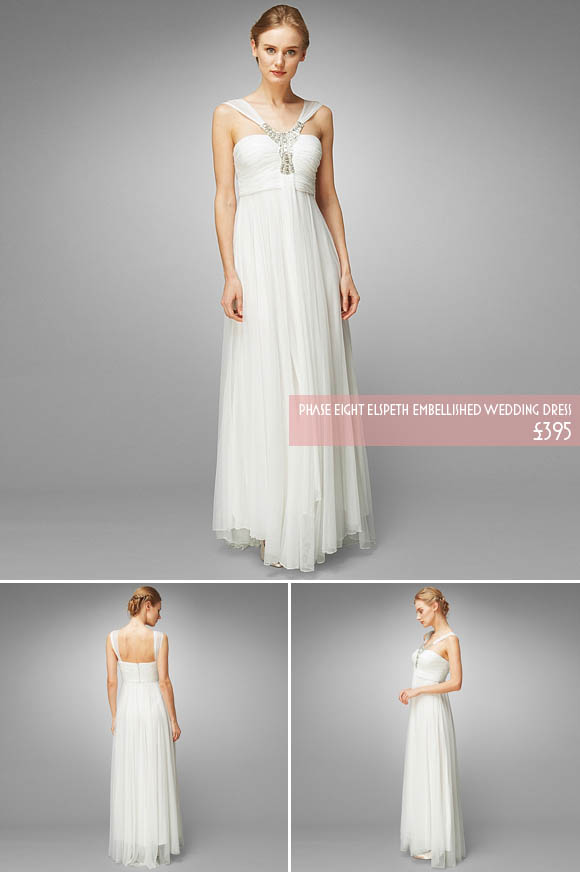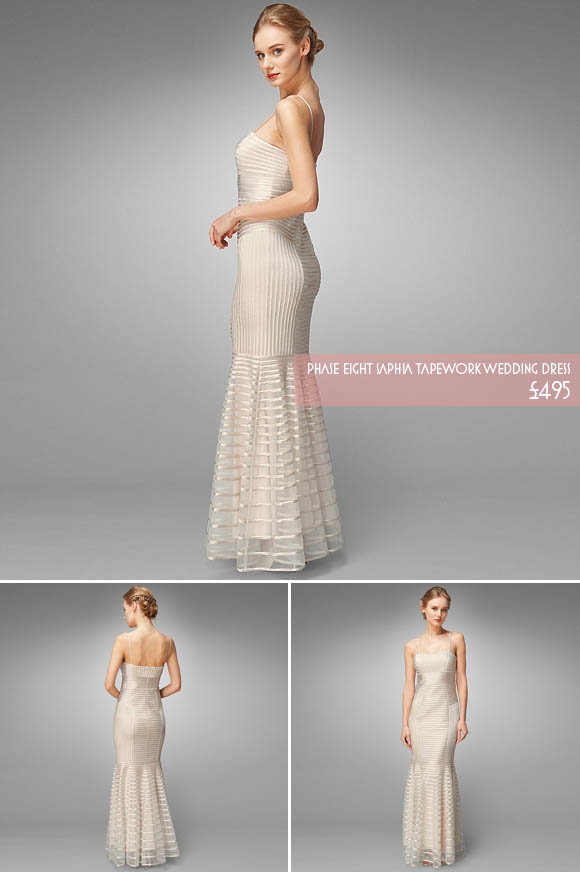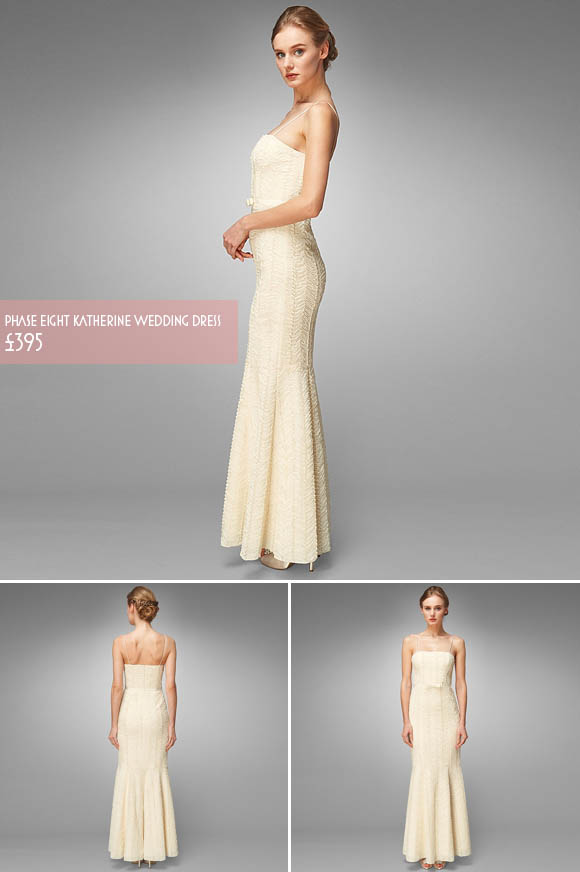 I really like this keyhole detail at the back of the Louisa Ribbon Tapework dress…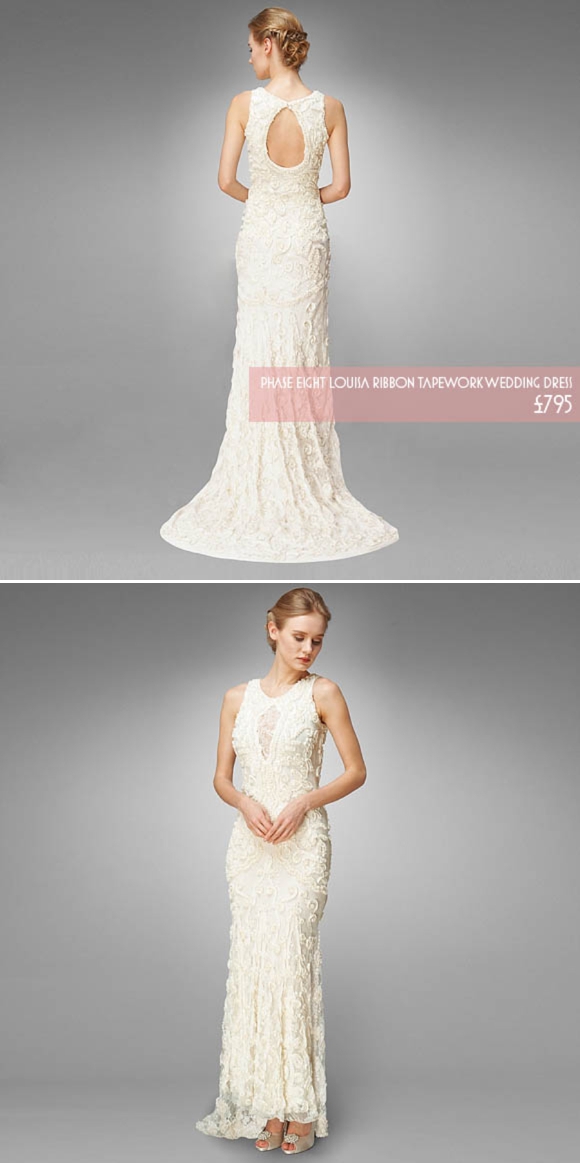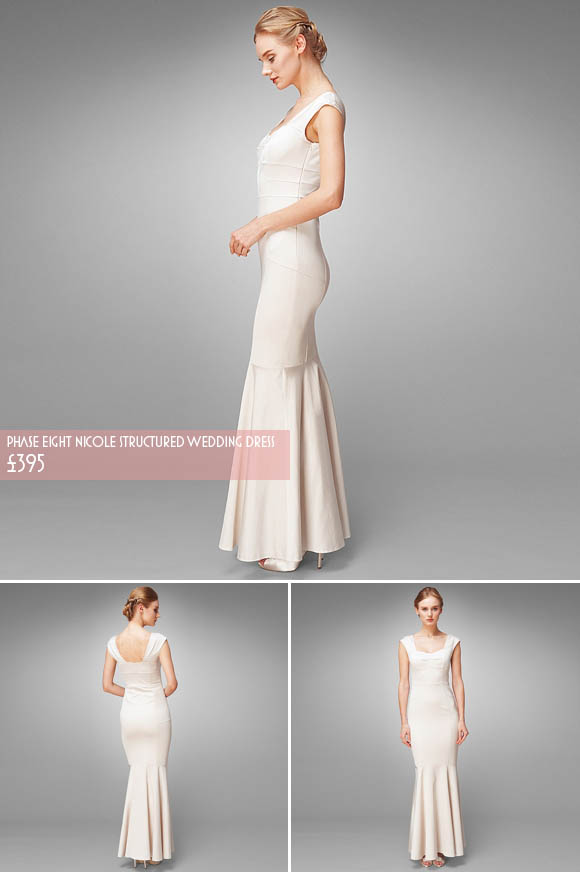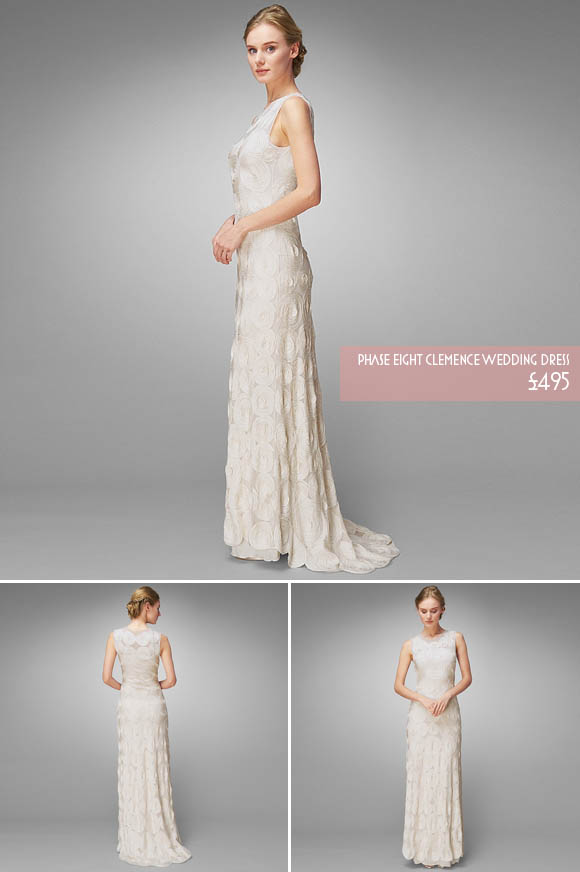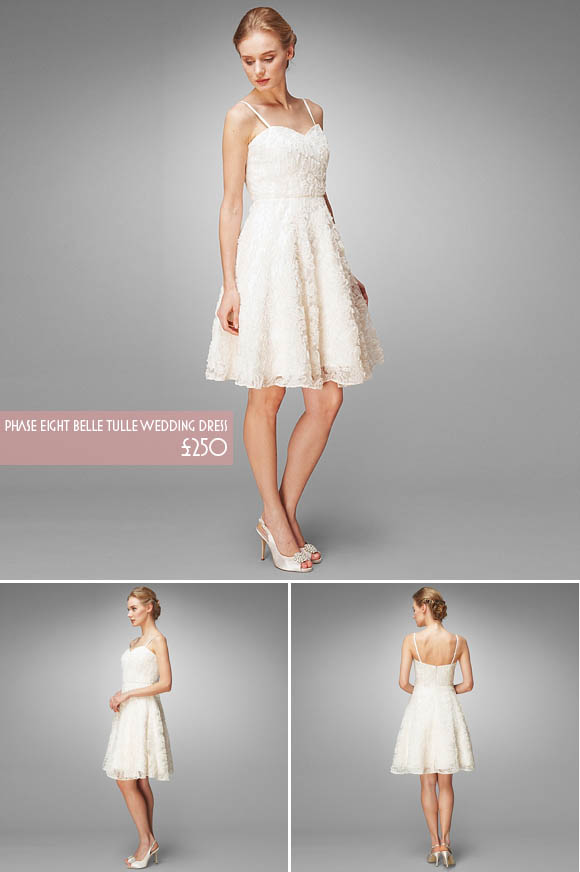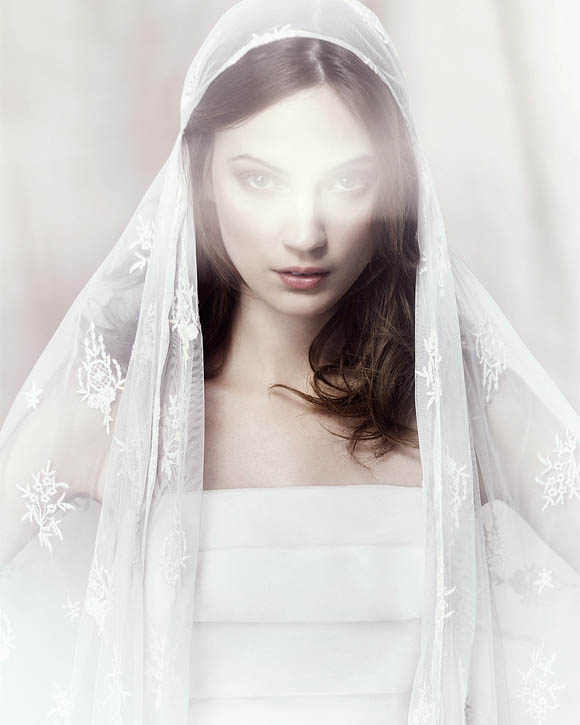 Readers, what are your thoughts? Do you like the idea of buying from the high street? Do you think it offers value for money?
Do you have a favourite design above?  Have you been a bride who has worn a Phase Eight wedding dress?

For further information, please visit the Phase Eight website.  You can also find Phase Eight on Facebook and Twitter.
With love,
Annabel