Good afternoon my lovelies.  How's Friday shaping up for you? Good I hope, and I'm about to make it even better with a wedding I've been keeping to one side as an end of week treat (save the best 'till last, and all that).
This is Grace and Patrick, and they tied the knot on 8th September last year at The Barbican Centre in London. My heart swooned and skipped some beats when I first saw these photographs that photographer
Karolina Paczkowska sent in – how drop dead stunning does Grace look in her original Edwardian wedding dress, a most fabulous of fabulous finds from Charlie Brear (formerly known as The Vintage Wedding Dress Company)?
"My style inspiration was Brigitte Bardot in And God Created
Women.  I really love a nice vintage look.  I tried to play with some 1970's
inspiriton in my look because I feel it's a look I can really work with. My dress was
original Edwardian vintage though – purchased from The Vintage Wedding Dress Company.  I really like old photos of girls receiving their first
communion, so I was playing with that virginal thing."

Love My Dress Wedding Blog – Photography Copyright (c) 2013, Karolina Paczkowska
Grace told me about had wanted her wedding day to be, and that dress…
"It
was the first dress I saw and it was very different then all the other
dresses I saw.  I tried it on and it fit like a glove, which felt like a
sign.  It was simple but quite original. To me it looked like the
epitome of a pure virginal wedding dress.  I jokingly called it my
frontier bride dress.
I used
butterflies gold, greens and muted pinks on the invitation and
decorations to keep the look coherent."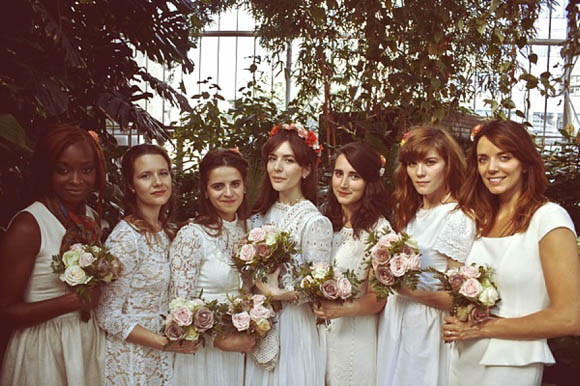 "When it came to my wedding veil, I was trying to copy Bardot's
veil from And God Created Woman. My beautiful veil was purchased from Olivier Laudus Design.  I made my floral crown out of silk flowers, as well as the flower
girls hair pieces.  I've made some hair pieces for some other brides
since.
I also wore a pair of pale pink suede Kurt Geiger heels.  No one could see them though – I should have worn something more comfortable!"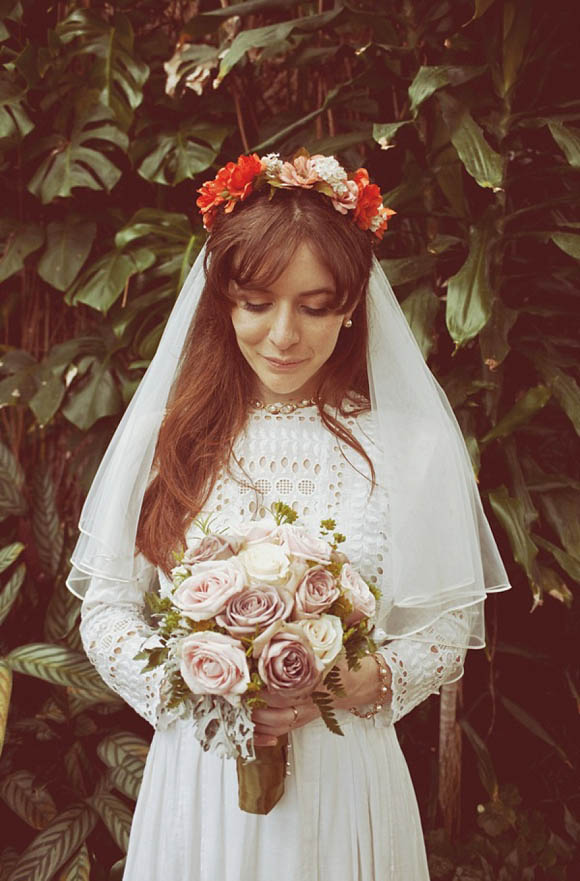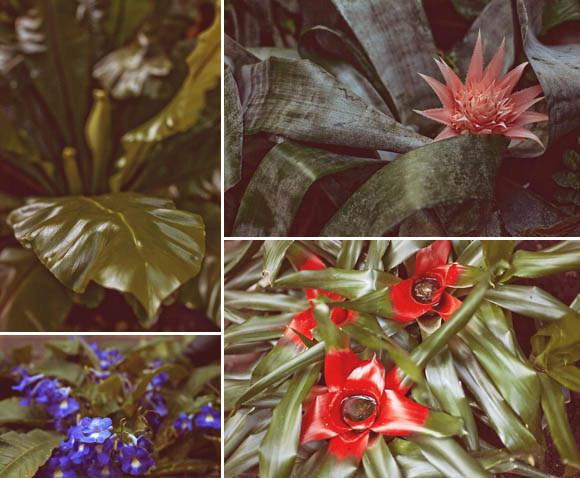 As if a bride in an original Edwardian vintage wedding dress isn't enough to get you a little hot under the collar, check out Patricks Vivienne Westwood suit… 
"I met Patrick outside a party in Dalston, I was making a rollie and
he offered me a Marbloro, we stayed speaking for hours then parted. 
The next day I bumped into him in London Fields and we agreed to go on a
date.
Two and a half years later he took me on a lovely holiday to
Positano, he is Italian, and he proposed a warm august night under the
stars, the night of a meteor shower.  We married one year later. "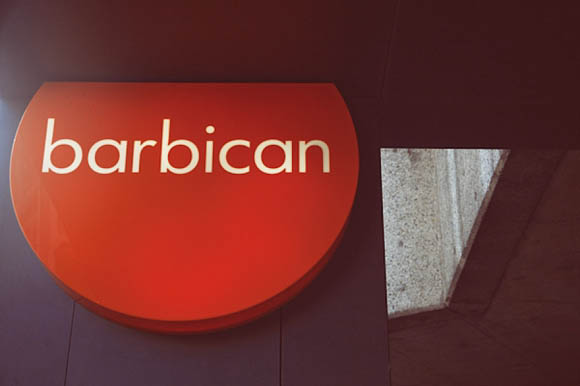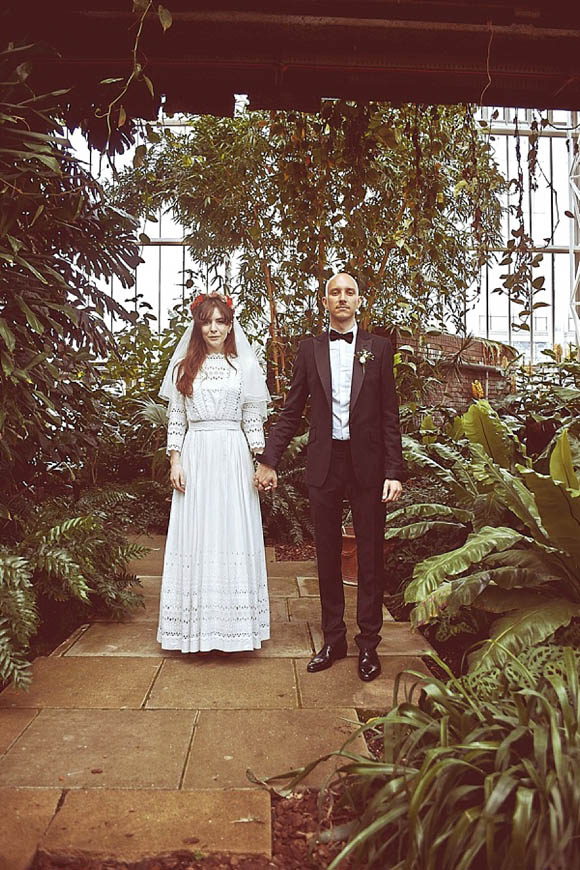 "I wore simple pearl earrings, a necklace and bracelet made of gold and pearls, borrowed from my mother."
"The brides mades had a dress code but I wanted them to be able
to choose their own dress, something to suit their figure and style. 
The specifications were white or off white, to the knee, shoulders
covered in the church.  I gave them references, lace and broderie were
encourages.  I think it turned out quite well."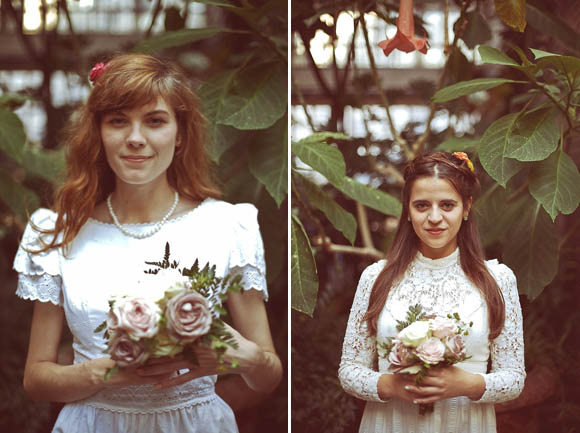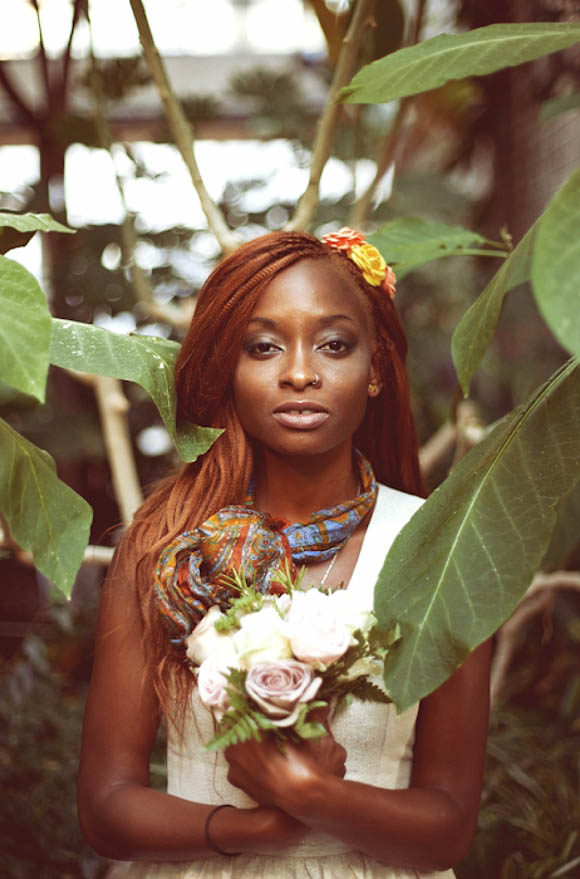 "We hired Mariachi Mexteca babd – they really were a great touch!"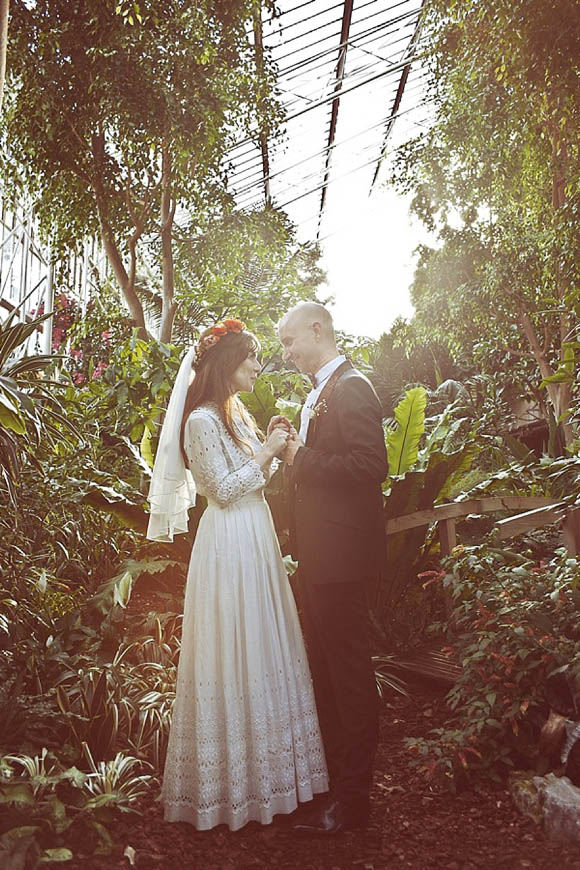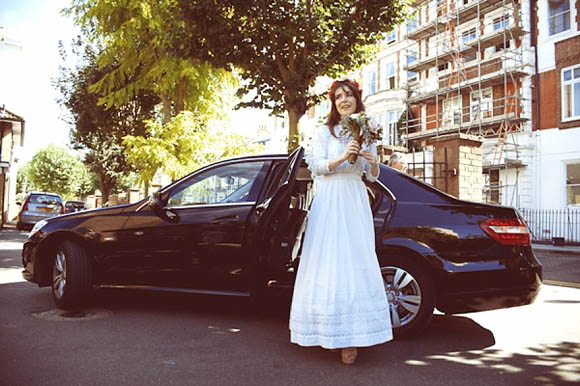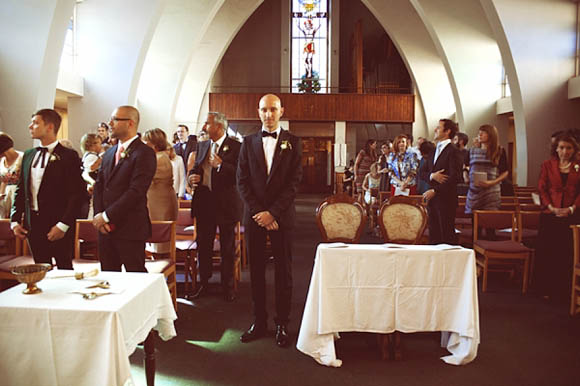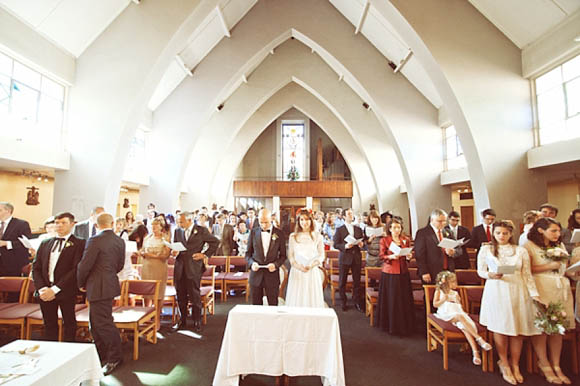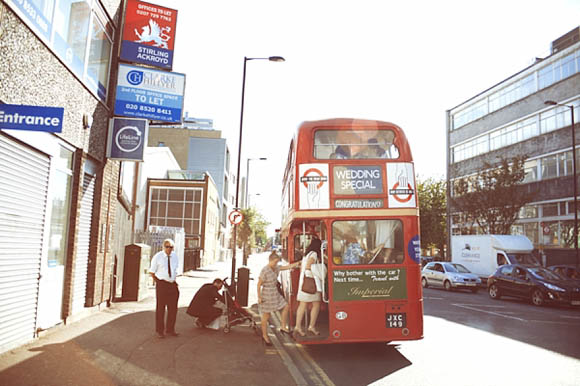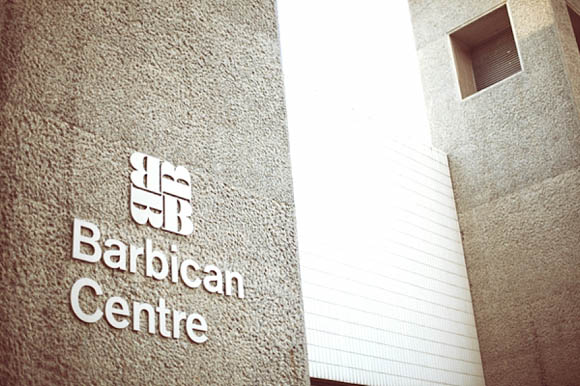 "The flower girls were simple little white summery lacy dresses, with silver shoes and floral crowns…"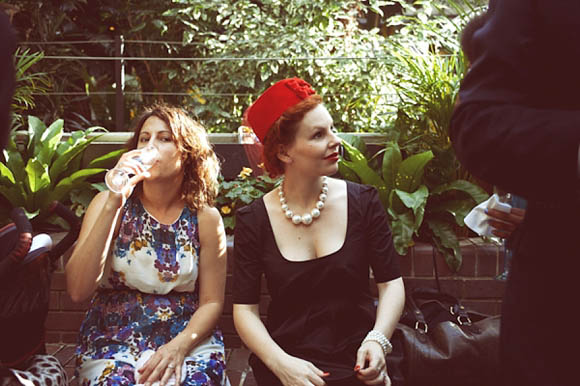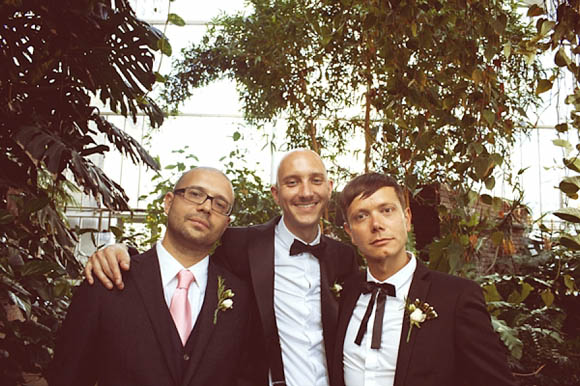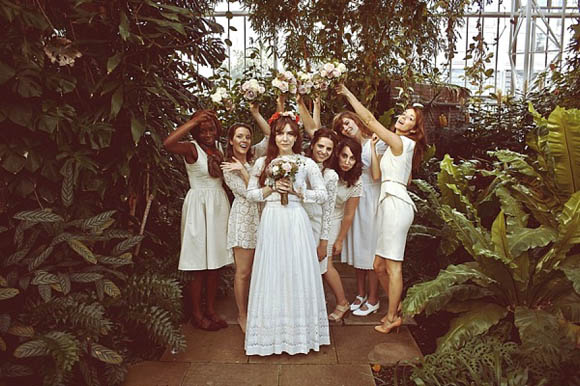 Words of Wedded Wisdom…
"Make a
wedding binder, checklist and a spreadsheet to keep track of guests
(hold onto this you will need it for thank you cards).  Book your
florist, hair and make up girl and photographer early so you don't have
to worry about it, and so you have time to find a good price and don't
get gauged when you are running out of time.  If you are having more
than a tiny intimate ceremony I think they are a must.  Don't have an
identity crises about your choices, just get what you think looks nice.
I booked an vintage route master to take us from the church to the
venue and that was really nice, it was basically the only time that day
that I could sit calmly and chat with my new husband.  I wish I had made
the canapé reception shorter and made the after dinner dancing go on
longer.  I had my friends DJing and we were having a great time
dancing.
Remember that it is fun and exciting, so don't sweat the small stuff."
Inspiration for all serious style lovers out there, what an absolutely beautiful wedding day indeed – huge congratulations Grace and Patrick.
I'd like to thank photographer Karolina Paczkowska for working with me on this feature too and for submitting these glorious photographs.  You can find out more about Karolina's  amazing skill behind the lens right here.  You might also want to view more Edwardian wedding dress or 1970's style inspiration.
Before you pop off to enjoy your weekend, tell me what you love most about this wedding?
TFI Friday peeps *cheers!*
Annabel
Photographer – Karolina Paczkowska
Venue – The Barbican Centre in London
Wedding Dress – Charlie Brear
Wedding Veil – Olivier Laudus Design
Bride's shoes – Kurt Geiger
Groom – Vivienne Westwood
Bridesmaids – Own choice
Wedding Cake – Marks and Spencers
Entertainment – Mariachi Mexteca