I love it when a bride looks beyond the traditional white and ivory wardrobe choices for her wedding day and opts for something colourful, especially when it is as pretty as this delicate as this pale blue silk chiffon dress by the fabulous Belle & Bunty (who I simply adore and whose website I encourage you all to visit this afternoon).
Bride Vita opted for a less traditional, more floaty bohemian hippie bride look when she married her beau Dan on 2nd June 2012 at Crasken Farm Cornwall. Looking resplendent with a flower circlet in her hair crafted from organic flowers and her light and floaty wedding gown, she looked almost like something out of a Mid Summer Nights Dreams as she exchanged vows with Dan in a beautiful outdoor ceremony with woodland as their backdrop…
"I did a LOT of research for vintage dresses; 50's and 20's. I loved the classic Hollywood look, and didn't want a white wedding dress.  The dresses by Belle & Bunty
were featured in an online article, the name I forget. They looked
stunning!"
Love My Dress Wedding Blog – Photography Copyright (c) 2013, Photos by Jessica

  "It was the first and only dress I tried on. I love the colour,
the feel of the fabric, the classic look and the beautiful style,
especially the low cut back and the length. I hardly ever wear dresses,
but this one I never wanted to take off."
"I had looked for a florist that was growing or using organic flowers and found  Daisy Roots, Cornwalls Eco Florist.  They
were perfect. They created my bouquet, the hairpins and dress /suit
pins. 
For the table decoration I had ordered some flowers from a nearby
florist, together with some wild grass and flowers and  I decorated  my
jam jars. I was going for white/blue/green and purple."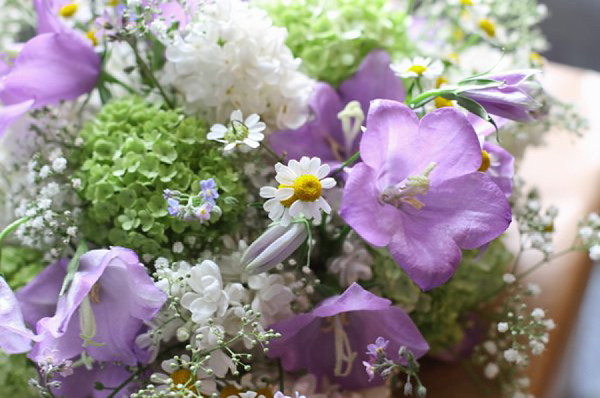 Really love the plait detail in Vita's hair, how very pretty…
"I was influenced by my Mum. She had worn Clogs for her wedding…
simple and very different. I thought I would make it a tradition. Mine
had a heal and were by Plumo. Orange leather with wooden soles."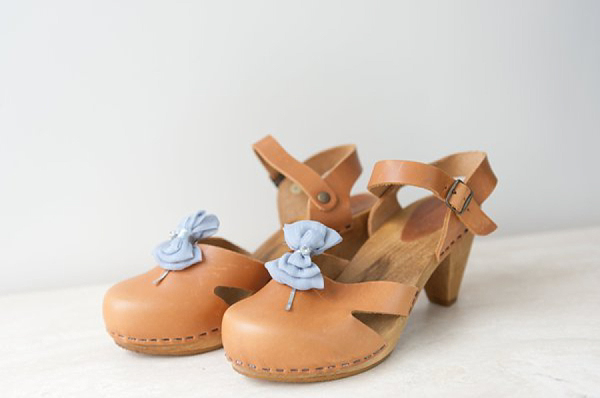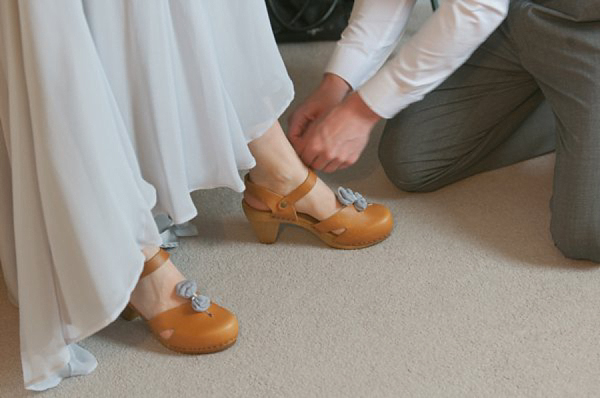 "At first I really loved the Tea Party style. Lots of vintage
and organic item. In the end I chose to go all organic. I started
looking for recycle Ideas and natural objects to create the theme. I was
also really liking the use of Birds.  In the end, our wedding had a strong DIY focus – Pinterest helped a lot! I didn't have a clear vision so it
only all came together at the venue with the help of my dear good
friends."
"Esme Johnson have beautiful vintage accessories and I was looking for pearls and diamonds – they had a matching pair just what I was looking for!"
"I wore a simple circlet of flowers in my hair, by Daisy Roots, Cornwalls Eco Florist…"
"The first time we met was at a photography competition in
London. (We were both studying photography in different Uni's at the
time) Dan had been offered a place for his 3rd year at my Uni so our
tutor actually introduced us that evening. We both had partners at the
time, but at the start of Uni we were both single. It took one year to
finally get together."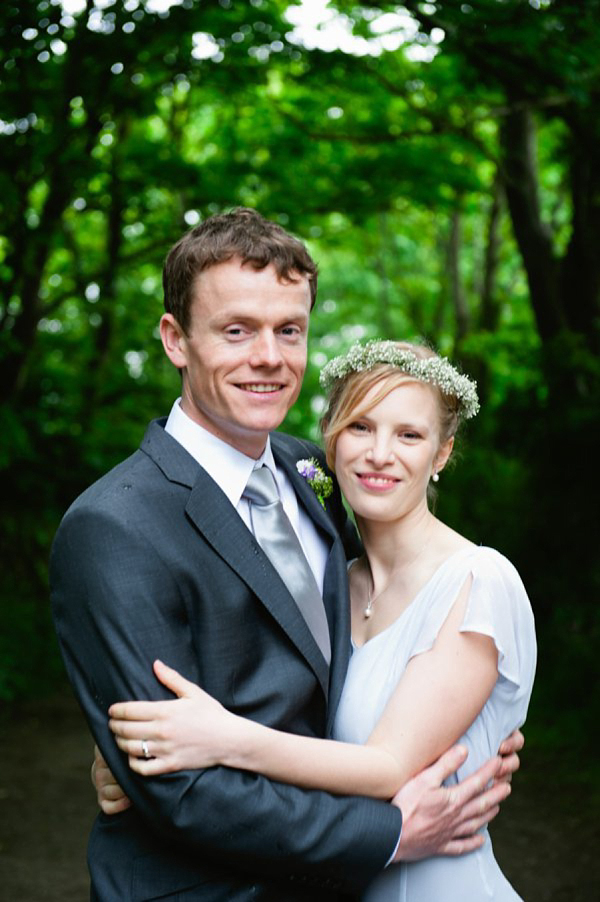 We were really good friends for the whole year, only when it came
to leaving Uni and starting 'working' life did I discover I was head
over heals in Love! He drove me and all my stuff to London.. saying it
was on his way home – which is Durham! The rest is history and the
future has only just started;  walking into the courtyard to see Dan waiting for me was my favourite part of the day – it was a magical moment."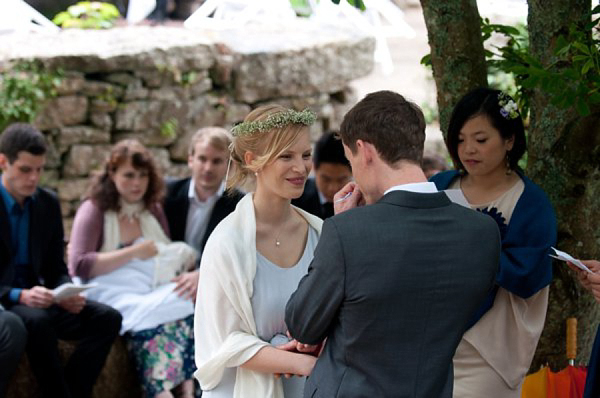 "We are both photographers so choosing a wedding photographer was a big decision for us.  We met Jessica
at a friends wedding and loved her relaxed approach as well as her
beautiful and unusual style.  I love that she never stops smiling!"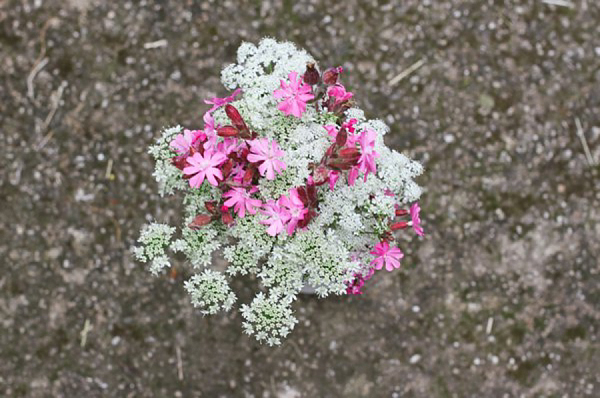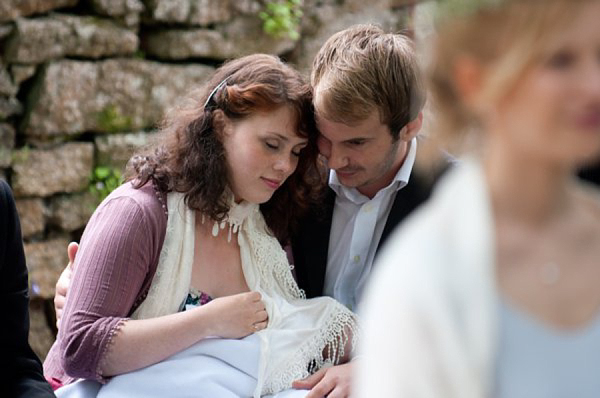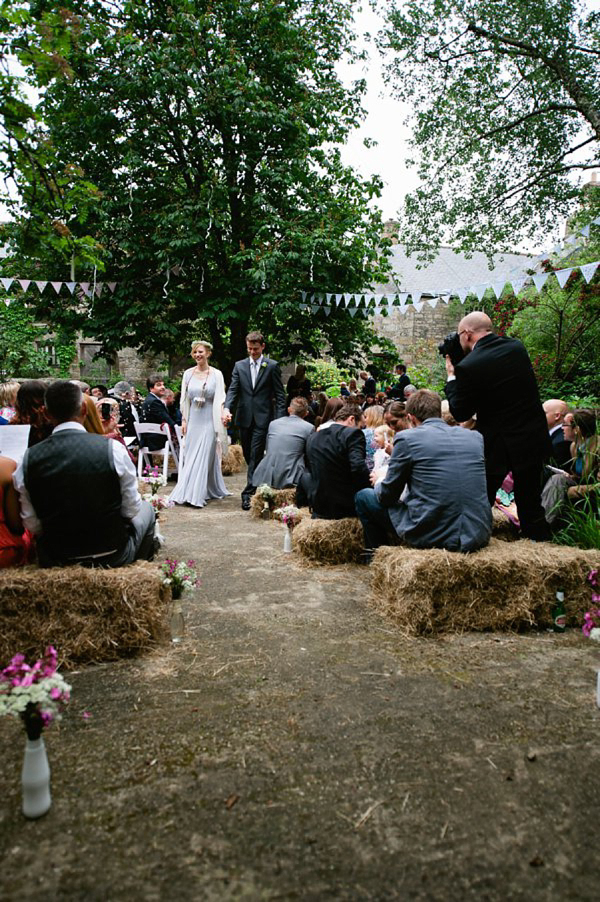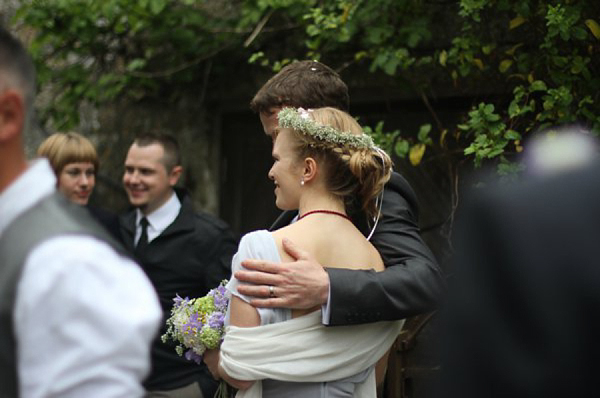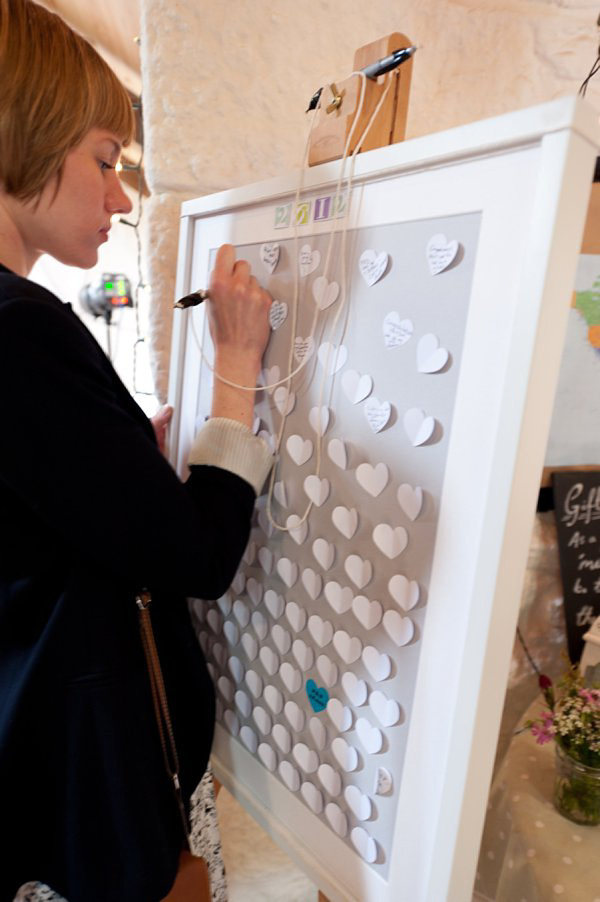 "I had some cup cakes made by Maureen Webbers Cake Emporium.  Dan's Mother also surprised us with a custom made cake, which depicted us both on the top of it as climber and photographer!"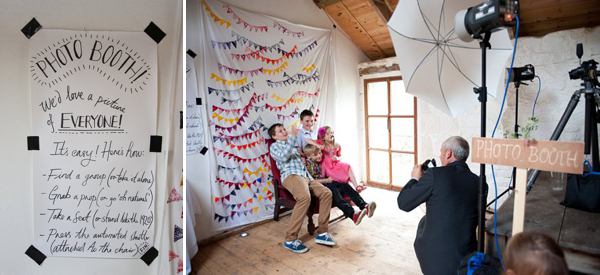 Words of Wedded Wisdom…
"No matter what happens
it will be the best day in your life. Enjoy it don't get stressed. It
might not be perfect but it will be amazing.
There are
only little perfections I would have done differently, like getting
someone else to make decorations for me – it was a lot of work and at
times I was out of my depth and exhausted. I loved doing it but it was
stressful."
How very, very pretty, so wonderful to see pale blue make it to an actual wedding dress. If you love Vita's style, you will definitely want to visit the Belle & Bunty website for more beautiful wedding gowns.
Huge thanks to lovely Jessica of Photos by Jessica for sharing these photographs, and to Vita and Dan for sharing their lovely day with us too.
Anyone else fancy wearing a coloured wedding dress? Please share your plans! 
You can see more inspirational content on Love My Dress by following these links; blue, pale blue, Belle & Bunty, outdoor wedding, flower crown.
With much love everyone,
Annabel
Photographer – Photos by Jessica
Venue – Crasken Farm Cornwall
Wedding Dress – Belle & Bunty
Flowers in her hair – Daisy Roots, Cornwalls Eco Florist
Brides' shoes – Plumo clogs
Bride's accessories – Earrings by Esme Johnson on Camden Passage, London.
Groom's Attire – Austin Reed
Flowers – Daisy Roots, Cornwalls Eco Florist
Cake – Maureen Webbers Cake Emporium + surprise cake from the Groom's Mother
Entertainment – Wasted Generation
Bridesmaids – own choice
Hair Stylist – Rebecca Langdon