Good morning all! How are you today? Refreshed and relaxed after the weekend I hope.  What a week last week was. It will remain one of the most awesome if not exhausting weeks of my life! I've got lots to report on, including my book launch and experience exhibiting at Zoe Lem's vintage wedding fair yesterday.  For now, I'm keen to kick start a new week with this beautiful wedding photographed by Kirsten Mavric (who's work you can see more of on Love My Dress here).
Jon and Emma tied the knot on 16th February 2013 at Oxford Town Hall, followed by a reception at The Bell.  I adore this wedding for many reasons, but largely because Emma chose to wear her Mother's wedding dress from her 1982 wedding.
"We  had alterations made by a wonderful seamstress and
wedding dress designer called Caroline Parkes.
I decided to wear the dress because it was such a personal and a special
thing to do. I dreaded the thought of having to go wedding dress
shopping, and knew it would save us a lot of money! She loved the fact
that it wasn't like most of the wedding dresses that you see around –
and it was personalised to fit, suit, and work for me.
I also wore a small lace bolero around my shoulders, made for me by Caroline, as well as a small mink-coloured shrug from Monsoon kids
to keep me warm (as it was February!)"
Love My Dress Wedding Blog – Photography Copyright (c) 2013, Kirsten Mavric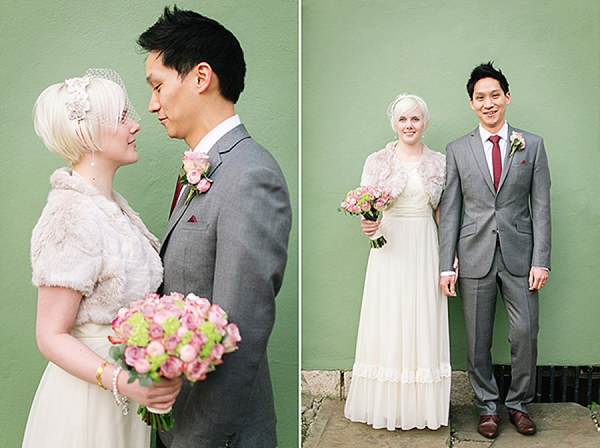 "My headband was from Jenny Packham at Debenhams for the bargain price of £16!  A very skilled friend of ours (who has a craft blog of her own called Tea for Two attached the French netting.  My
hair is quite short and I knew I didn't want to grow it out for the
wedding – I wanted to feel myself – so a birdcage veil seemed like the
perfect accessory, and it matched the style of the dress really well.
I wore a pair of silver earrings with small diamantes, given to me by my sister for Christmas."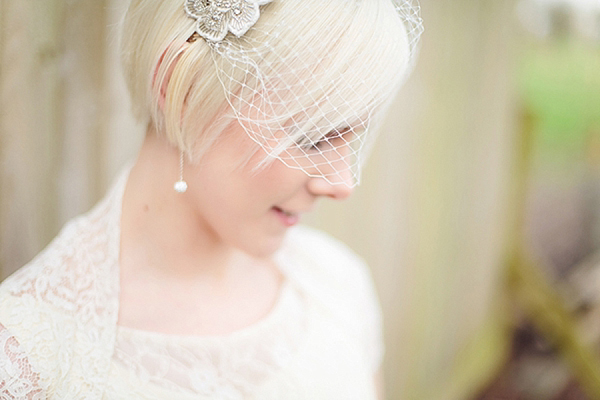 "We met at my first day at work seven years ago. It wasn't love
at first sight, but within six months I knew there was something else
between us. Jon intended to propose on a trip to Edinburgh, but
chickened out and ended up doing it at home when we returned! It was
lovely, sincere, and very romantic. We were engaged for 8 months before
the wedding.
We held the Ceremony in Oxford Town Hall
and our Reception at The Bell, a lovely country pub in the quaint
village of Hampton Poyle of which Richard Branson is a part-time
resident!  Choosing to get married in Oxford Town Hall was perhaps the
easiest decision of our planning. We both grew up nearby and we'd always
imagined ourselves getting married there. We instantly fell in love
with the Victorian architecture and the room where we were married
looked beautiful with the grand fireplace and high ceilings. As it was
the first thing we booked, everything else had to work around it!"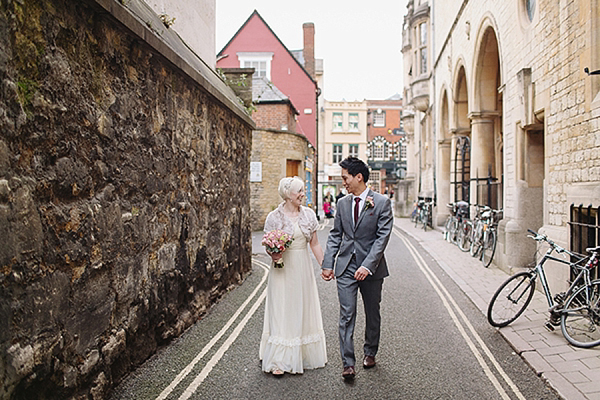 "We wanted to keep everything simple, including the flowers. A friend recommended Joanna Carter
to us. We only had Emma's bouquet and then the boutonnieres and
corsages. Our flowers were amnesia roses with soft pink ranunculus. Emma
knew she wanted something quite dusky and vintage looking, as it would
suit the style of the dress. The Bell had their own flowers on the
table, which we were happy to go with!"
"Jon bought his suit from Moss Bespoke.
The service was simple, quick, and at a great price. The suit fitted
him perfectly and he looked amazing! His tie and pocket square from Next.  His shoes were from Office.  He also bought shoelaces
to match his tie colour! Emma bought him some cufflinks to wear on the
day, which were engraved with a QR code with a secret message encoded
(for his eyes only)!"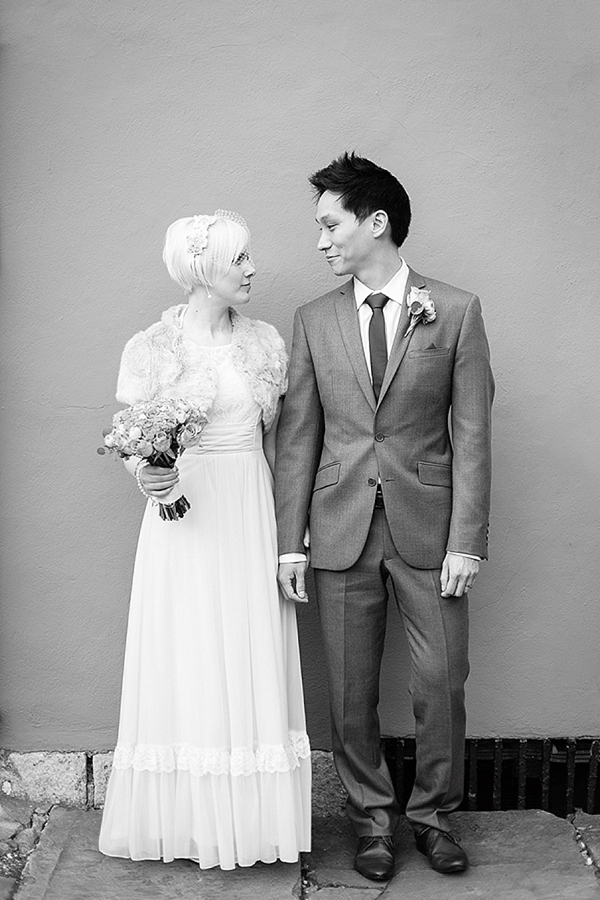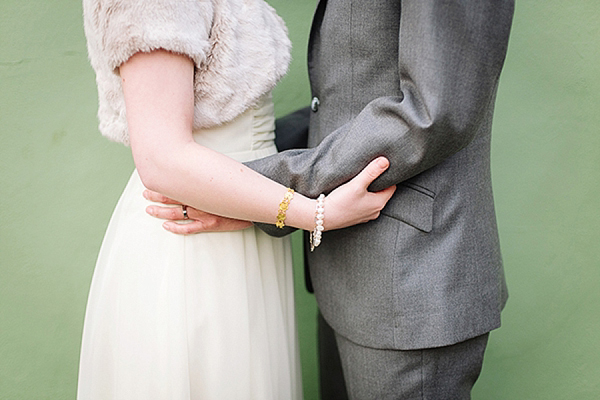 "To be honest, we didn't really pick a theme or style – we just
picked things we liked! I guess the only theme running through the day
was that we wanted our guests to have as much choice as possible. We
gave our guests drinks tokens when they arrived so they could choose
their own welcome drinks, we let them choose their meal, and to finish
we gave each table three different desserts that they could share
between themselves. This ended up lending itself to the relaxed
atmosphere which made it such a special day
Other than that, Jon's family is Chinese, so we wanted to include
some aspects of Chinese culture, such as the red packets on the message
tree, the fortune cookies, and the pretty Chinese 'Double Happiness'
decorations. Essentially, we wanted the feel to be "non-wedding" like
and just a party with our friends and family! Emma had two bridesmaids,
but we asked them to wear their own dresses. The best men and ushers
didn't have matching suits/ties. We just wanted a big party with the
people we love."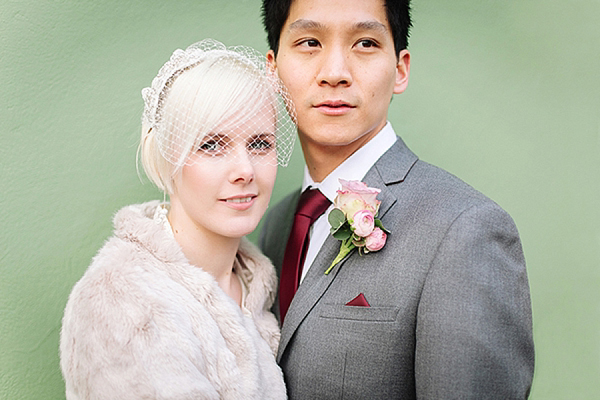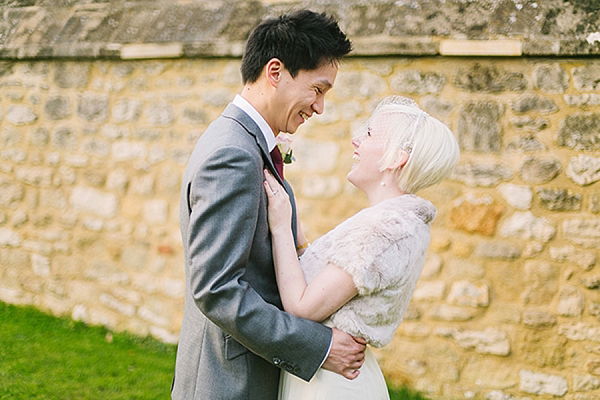 "Our photographer was Kirsten Mavric
was our wonderful photographer. We met Kirsten at a friend's wedding a
month after we became engaged. I cried when she saw our friend's
photographs and knew she was the one!
We approached Kirsten to see if she'd
be willing to photograph our wedding for a few hours and we are so glad
we made the choice. Kirsten was wonderful to have around and we're glad
that she could be there to capture it for us."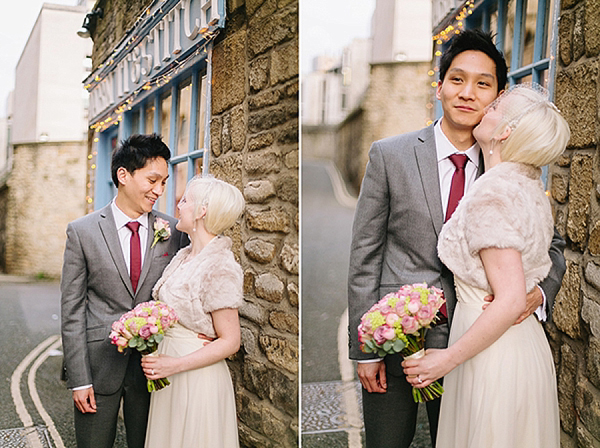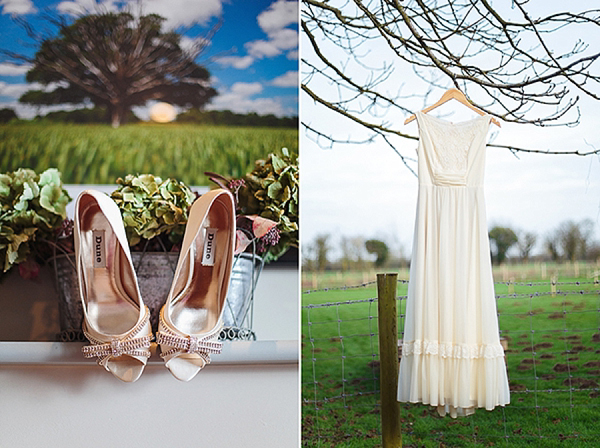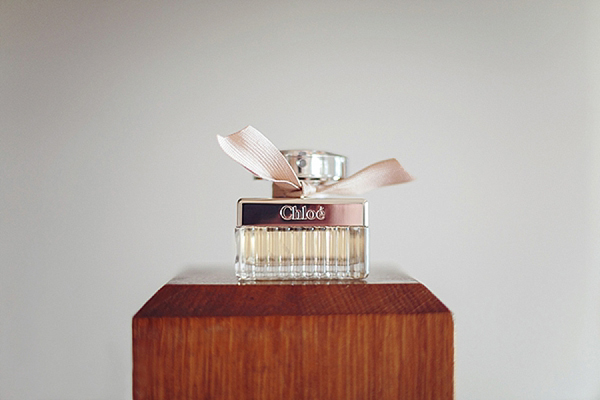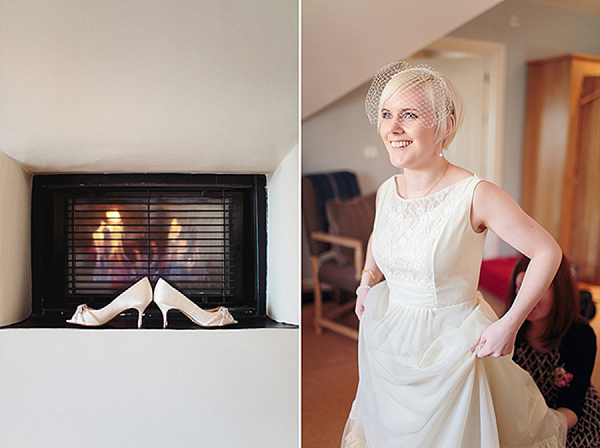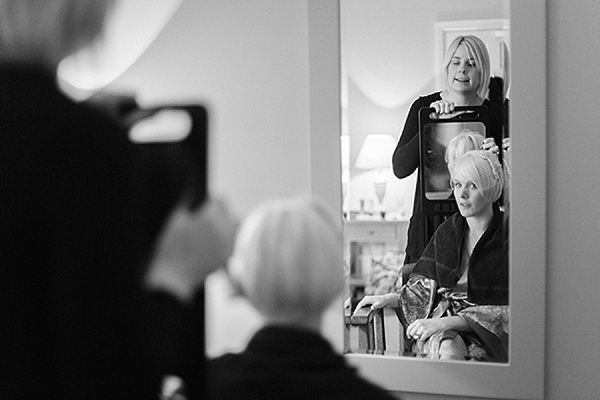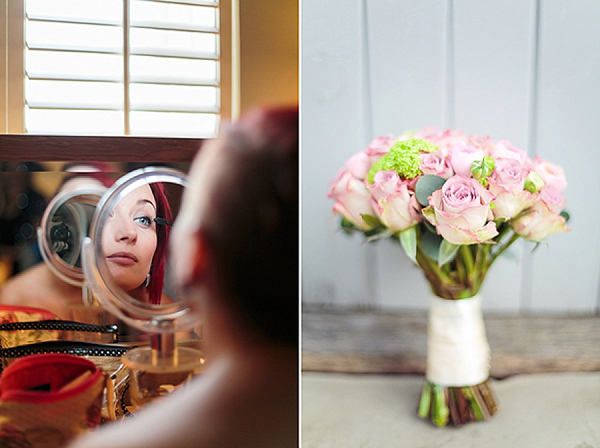 "I managed to find my shoes in the Dune sale. I didn't want anything too high but loved the little sparkly bows on them!"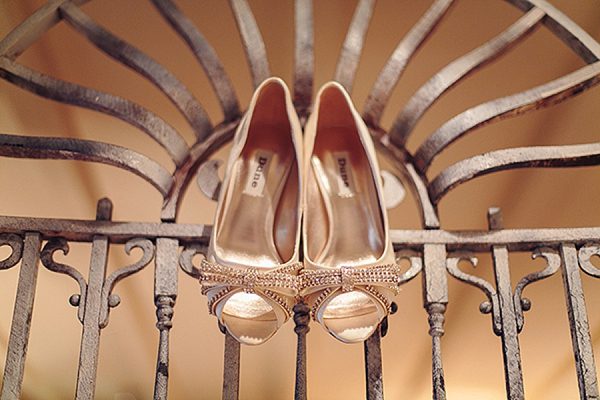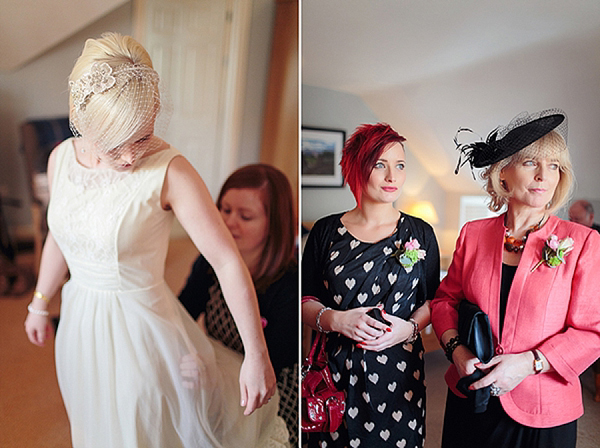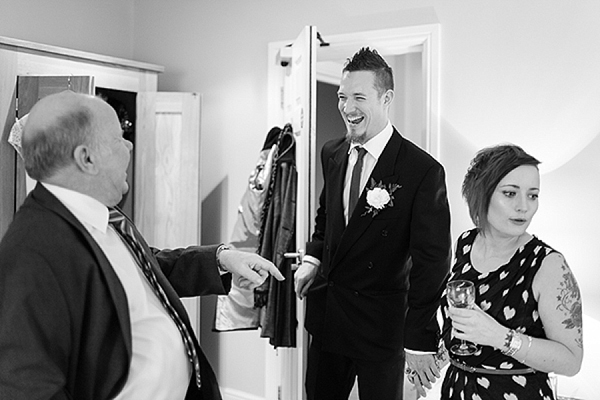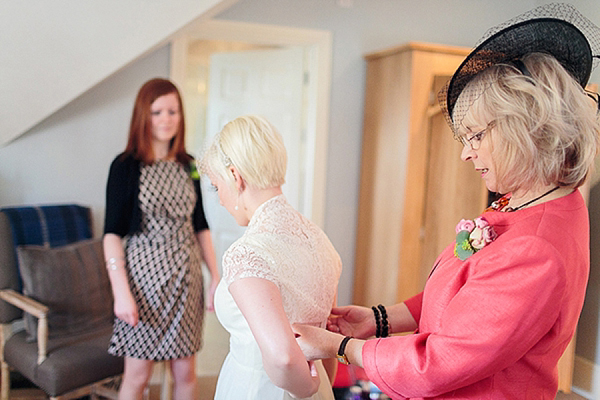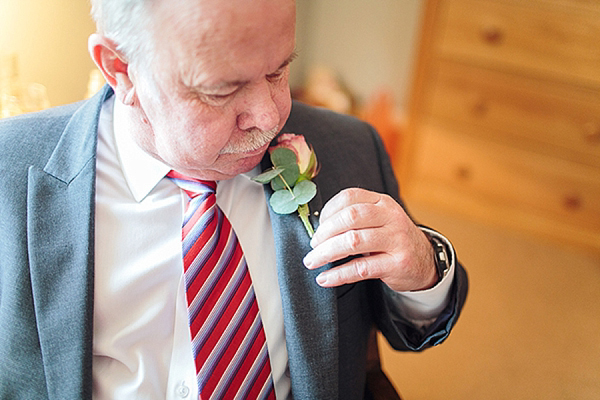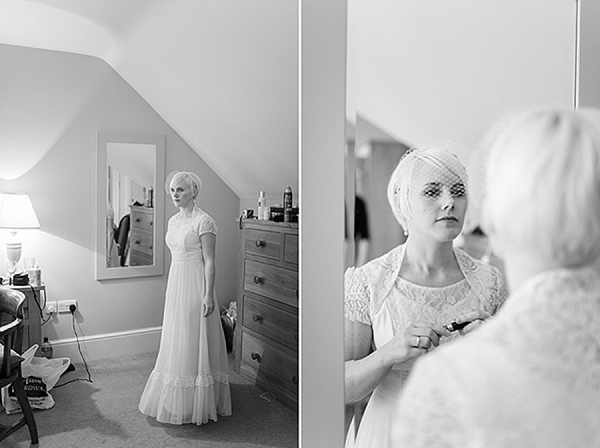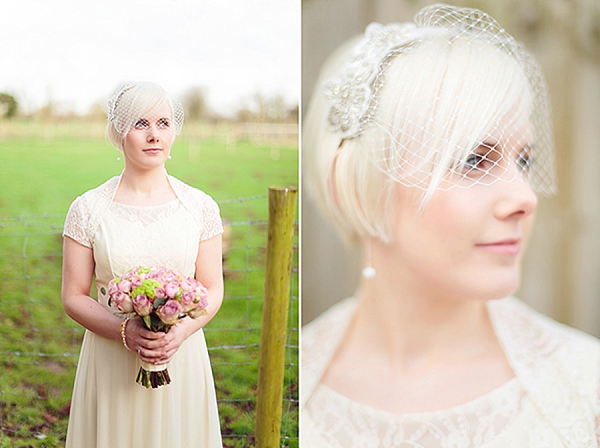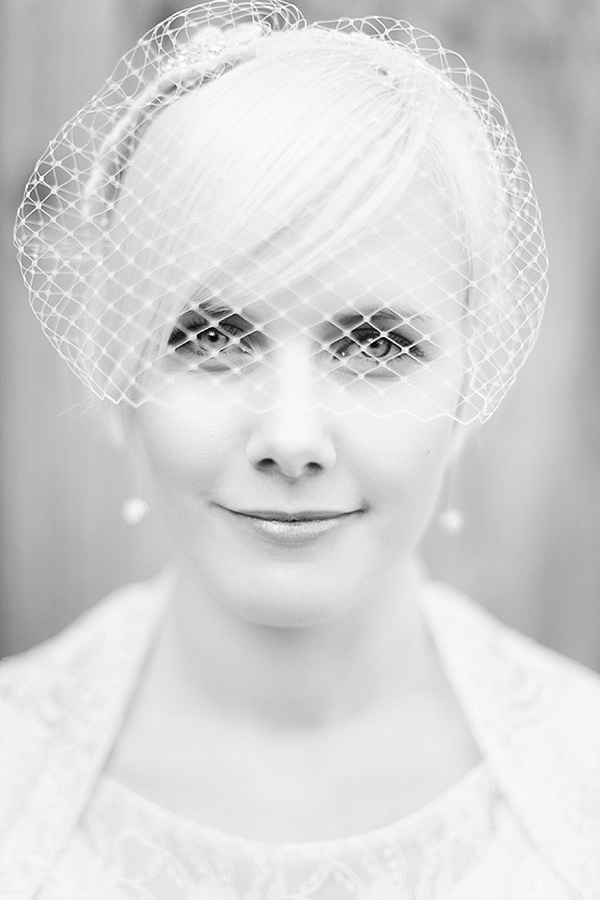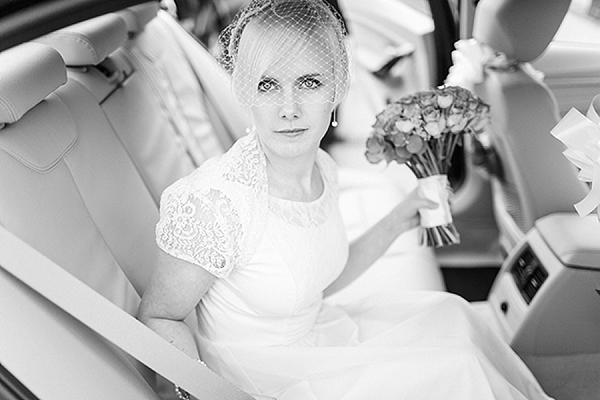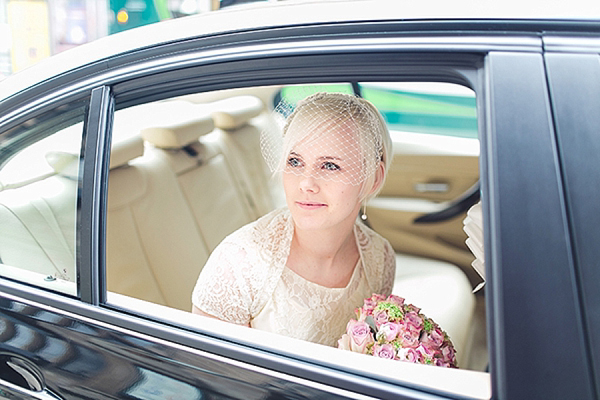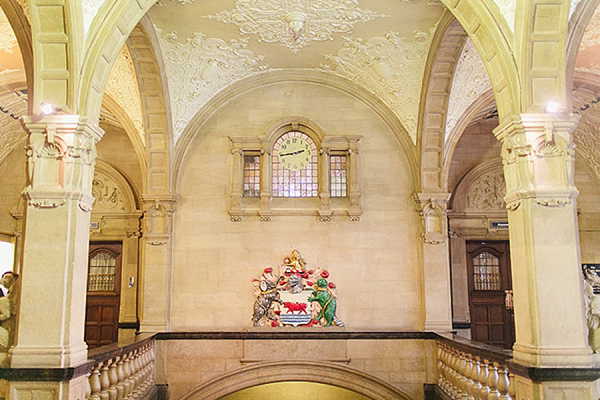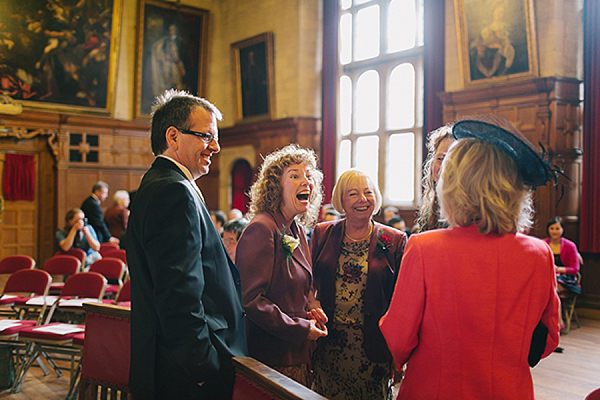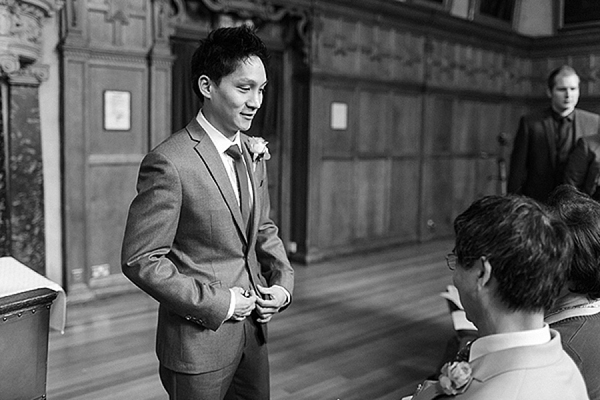 ""My Dad gave me away – it was very special for us both. We searched for ages to find the right song for me to walk down the
aisle to. All of the traditional wedding songs didn't feel like us at
all and for a long while we despaired! Eventually we found something
perfect for us – Imogen Heap's Hide and Seek, performed by the Vitamin
String Quartet. Emma can't listen to it now without feeling like she's
going to cry!"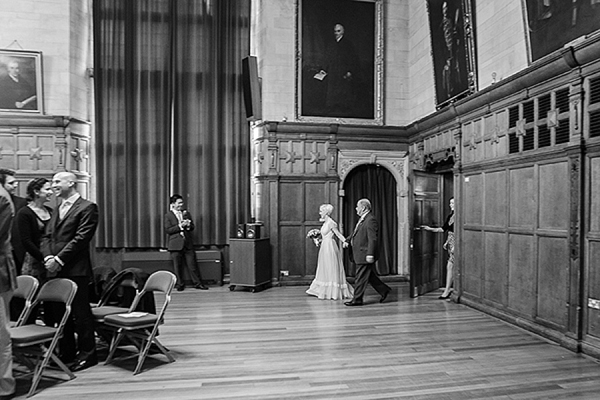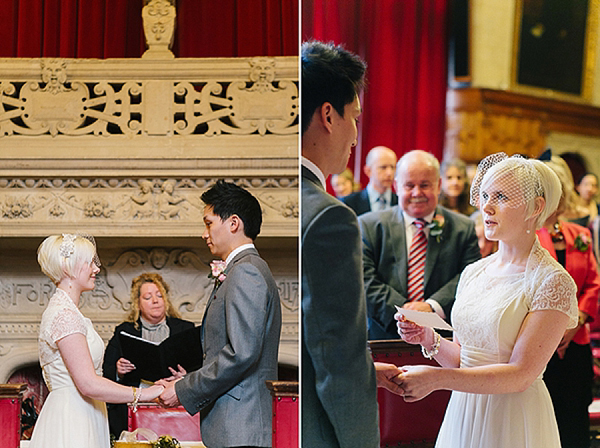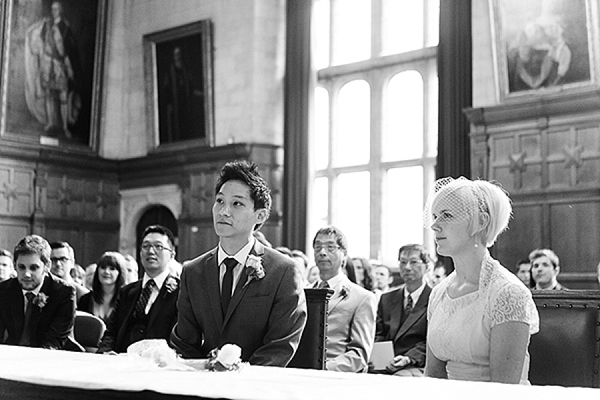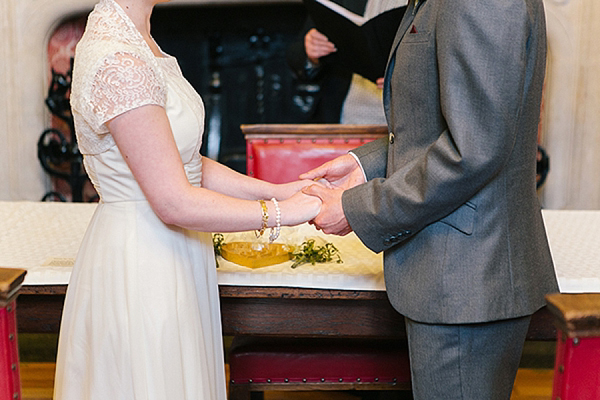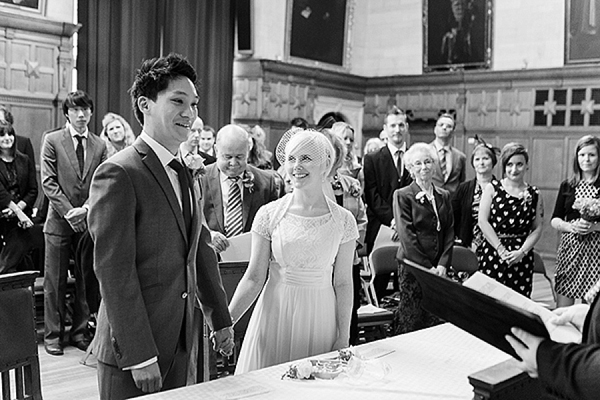 "We tailored our own vows, but still kept them quite simple – nothing out of the ordinary!  We had two readings at the wedding. One was called Marriage, by
Anon (found on the internet!) . It seemed to sum us up perfectly:
Marriage is about giving and taking
And forging and forsaking
Kissing and loving and pushing and shoving
Caring and Sharing and screaming and swearing
About being together whatever the weather
About being driven to the end of your tether
About Sweetness and kindness
And wisdom and blindness
It's about being strong when you're feeling quite weak
It's about saying nothing when you're dying to speak
It's about being wrong when you know you are right
It's about giving in, before there's a fight
It's about you two living as cheaply as one
(you can give us a call if you know how that's done!)
Never heeding advice that was always well meant
Never counting the cost until it's all spent
And for you two today it's about to begin
And for all that the two of you had to put in
Some days filled with joy, and some days with sadness
Too late you'll discover that marriage is madness.
The other was The Lovely Other Dinosaur by Edward Monkton, which also sounded quite familiar."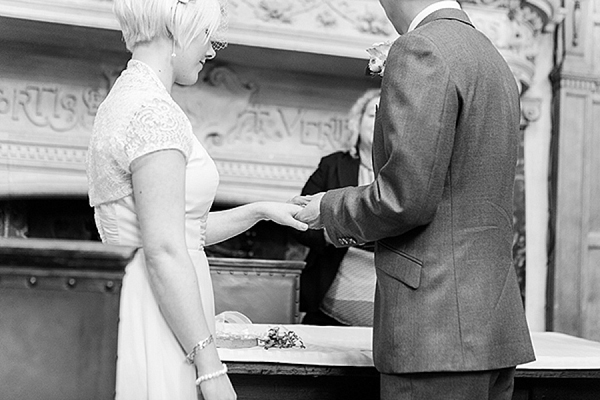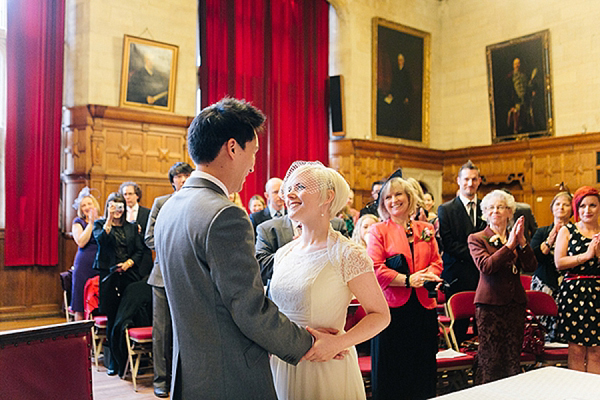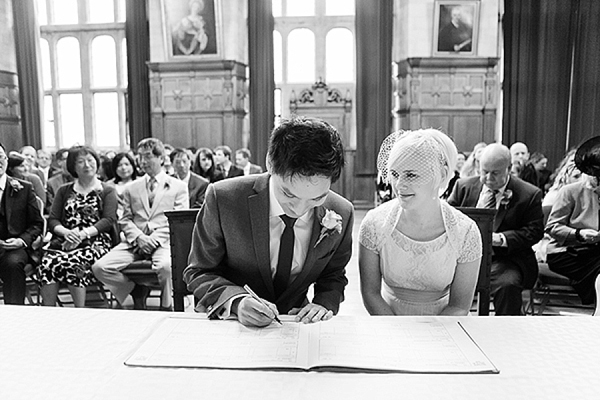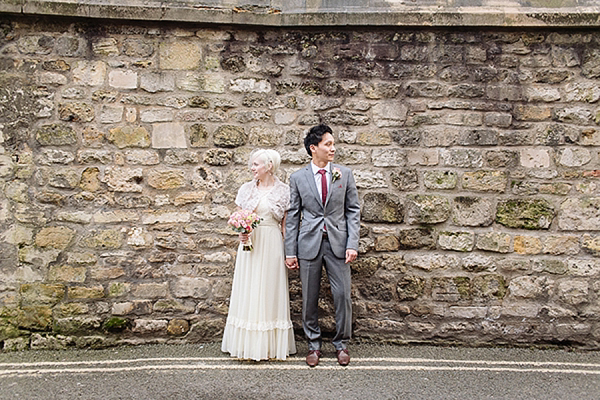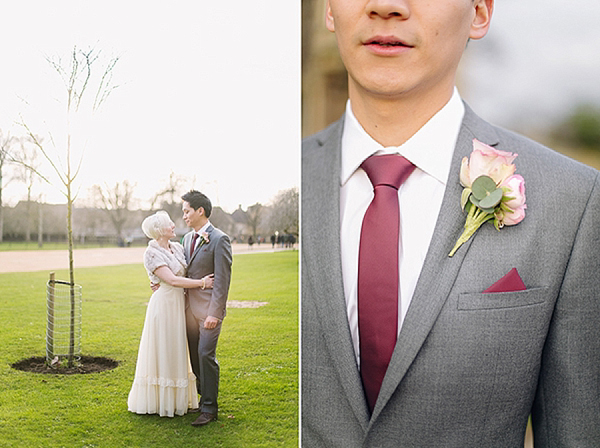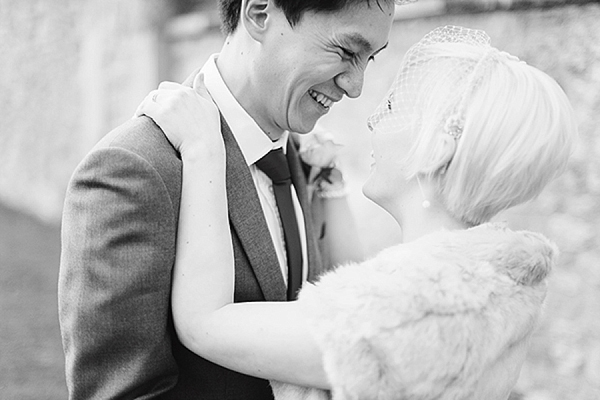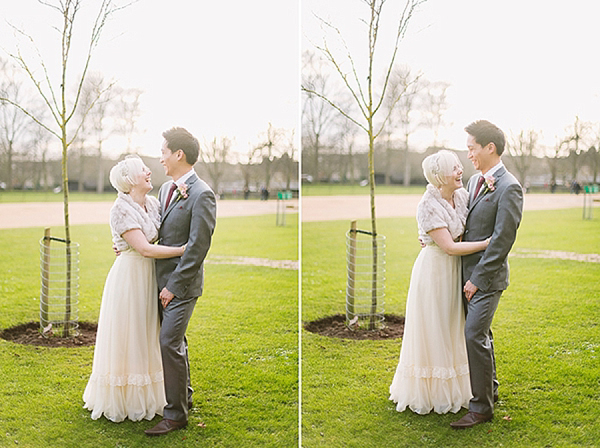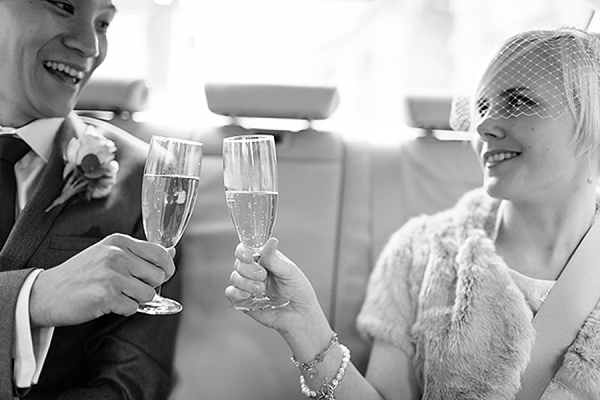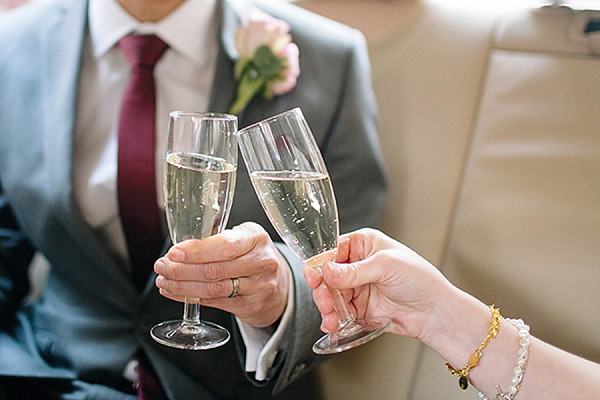 "We wanted somewhere relaxed and informal for our reception. We're
not the kind of people to make a big show of things and our priorities
were for people to have fun and have great food. We're proper foodies so
that was something really important to us.
After toying with the idea of having it in a local village hall, we eventually settled with The Bell.
It was exactly what we were after. We loved the atmosphere, more of a
pub than a 'proper' venue, and their food was amazing. They were so
accommodating and helpful, they stopped at nothing to make sure that
everything was perfect on the day."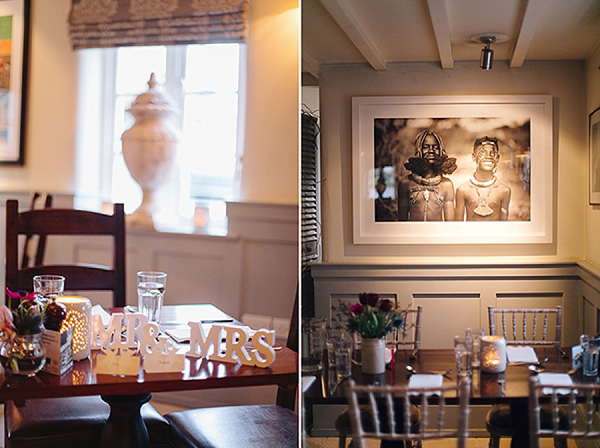 "Wedding favours weren't very important to us. Rather than placing
something on the table for everyone, we had a basket full of Chinese
fortune cookies and Chinese tea (all the way from China) for people to
take away".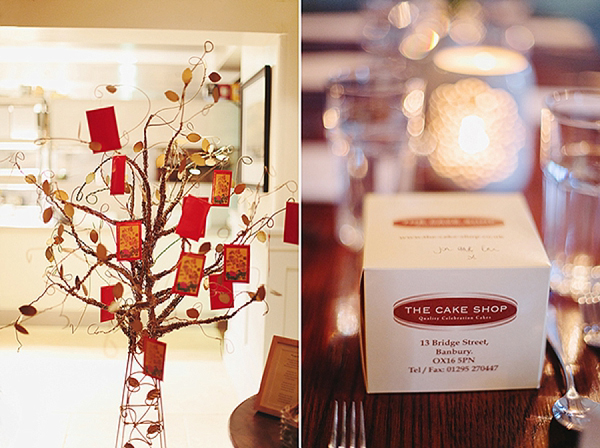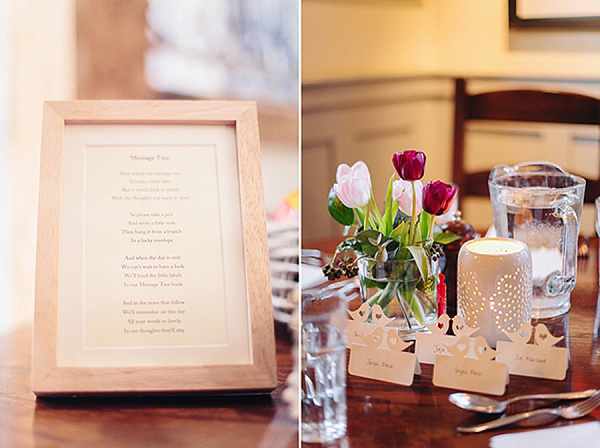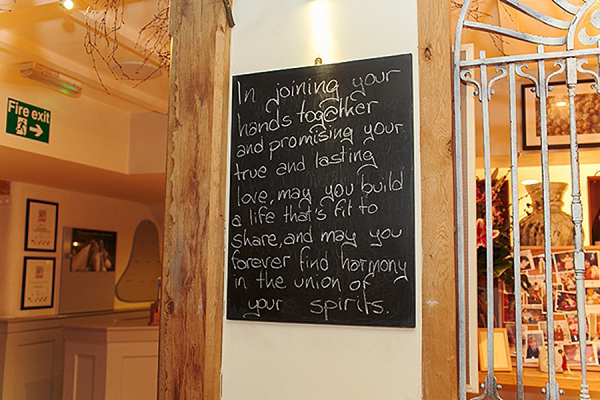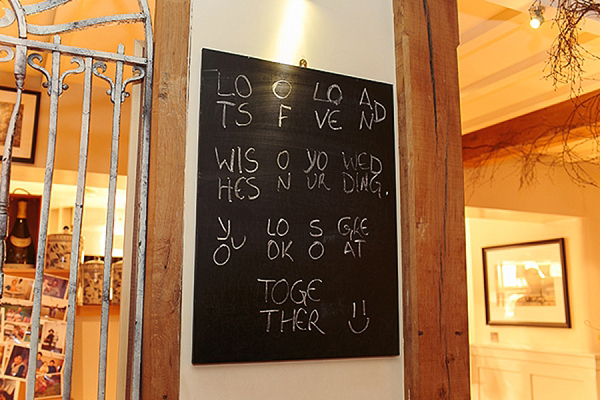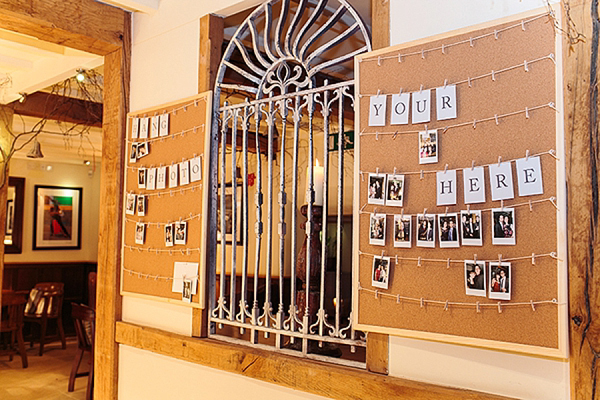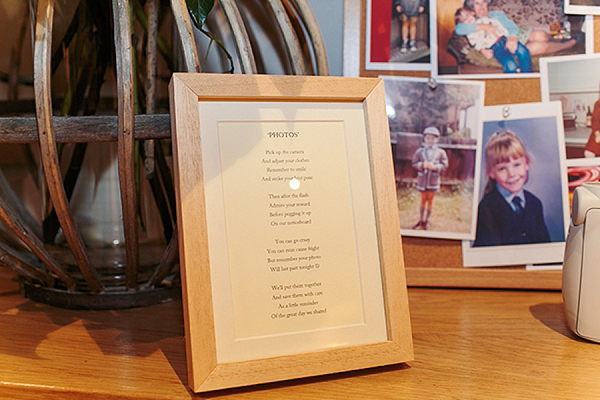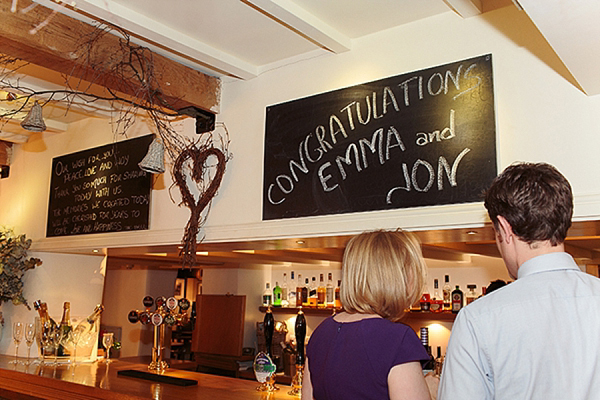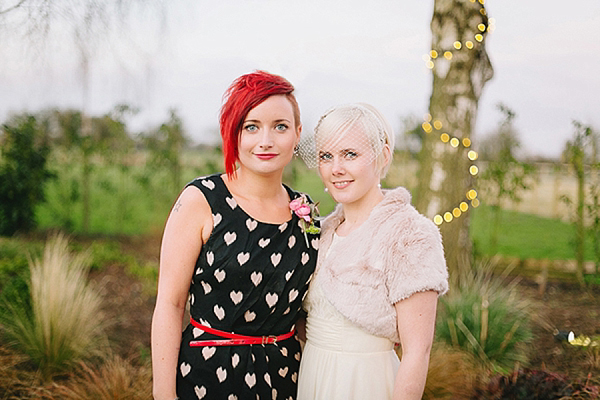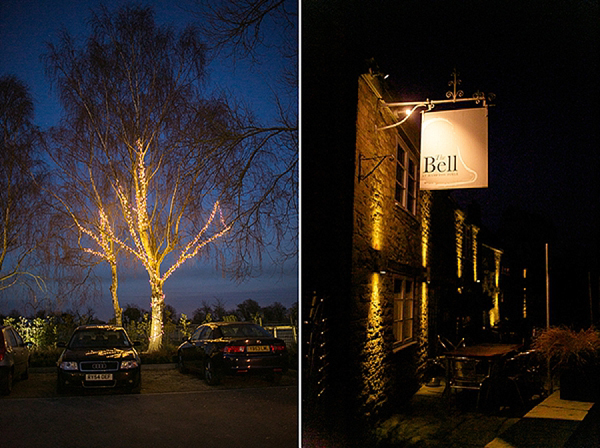 Words of Wedded Wisdom…
"People tell you not to worry about it, because in the end, it
won't matter. They couldn't be more right. None of the things we were
worrying about beforehand were important on the day – the most important
thing was that we were both married to each other.
You spend so much time planning in advance that everything will
work out – and if anything doesn't – it really doesn't matter! I would
also say that you shouldn't feel you have to have anything – if you
don't want the traditional wedding then don't have it. We certainly
didn't – Emma would definitely consider herself an anti-bride in the
lead up and wanted a "non-wedding" wedding! We think we were successful.
Just because you don't have copious flowers, matching stationary,
bridesmaid dresses, favours, etc, it doesn't mean you can't have the day
off your dreams, but I do understand why people want to do that… it's
just not for everyone.
I used to read wedding blogs a little before the day.  I was
constantly on the hunt for any blog that featured people wearing
/reusing a wedding dress (their Mum's specifically), winter weddings,
hairstyles for cropped hair, etc.  These things were hard to come by as
wedding blogs seem to think everyone has the traditional summer wedding
and like to have long hair!"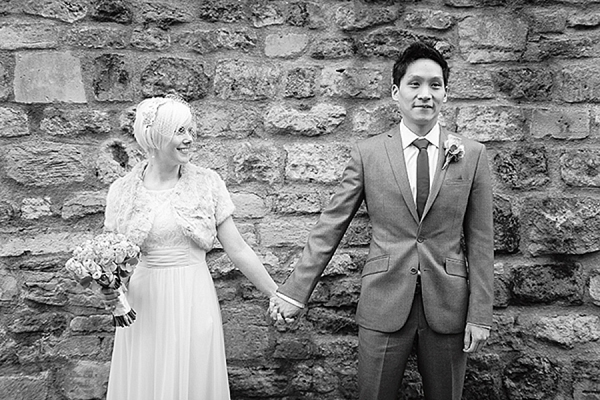 Such a lovely wedding, thank yo so much Kirsten Mavric for sharing, and huge congratulations to you Jon and Emma.
By the way readers, you can see another bride wearing her Mothers
wedding dress here.  And if you buy my book, Style Me Vintage:
Weddings, and turn to the 1970's chapter, you can see a bride who wore her Mother
In Law's 70's wedding dress – just fabulous!
I'd love to see some kind comments on this beautiful wedding.
Much love all,
Annabel

Photographer – Kirsten Mavric
Venue + Catering – Oxford Town Hall + The Bell
Dress – The bride's Mum's 1982 wedding dress with alternations by Caroline Parkes
Veil – Jenny Packham at Debenhams
Shoes – Dune
Groom – Moss Bespoke
Bridesmaids –
Flowers – Joanna Carter
Entertainment – Dysfunktional