It's not often that you see a bride daring to wear an almost entirely backless wedding dress, but this wasn't the case with Sophie when she tied the knot with Garry on 4 September last year at Cowley Manor in Cowley, Cheltenham.
"I
wore a Temperley London Bride dress, as I wanted a dress that was different to
the norm. As soon as I saw the dress on the Temperley website, I immediately knew
that it was the dress.  I loved that it was backless and the gold
beading was just beautiful." 
Love My Dress Wedding Blog – Photography Copyright (c) 2013, Andrew J Squires
How perfectly does Sophie pull off the backless look? It's as though this gown was made for her…
"My mum and sister did all the flowers, which were bought from Covent Garden Flower Market. We wanted something simple but elegant.
My favourite roses are the pale pink avalanche roses – so they formed my bouquet and part of the table decorations. We used white avalanche roses for the bridesmaids and green hydrangea heads and delphiniums for the table decorations."
"Garry and I met through friends. We got together in summer 2006 and got engaged on Christmas Day 2011. Garry put the ring at the bottom of my Christmas stocking.
 We wanted a simple but elegant wedding which celebrated our marriage in an informal way with our closest friends and family."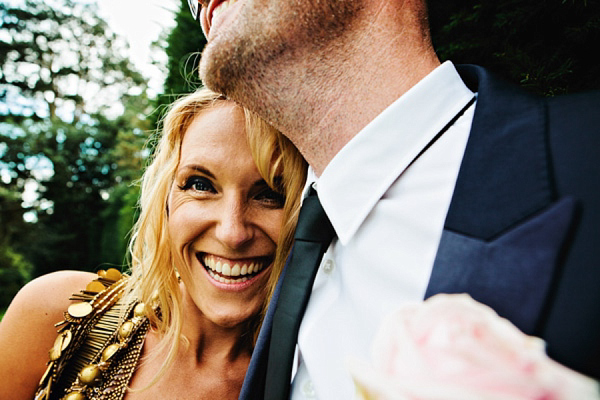 "The rings were made by Amanda Mansell. Amanda was recommended to Garry by friends. She did such an amazing job and also, together with Garry, designed and made the engagement ring."

"My favourite moments were just after we had got married and were standing outside on our own, about to greet our guests. There was so much anticipation about the rest of the day and we were so deliriously happy.   Also, when my father's bulldog, Ralph, pulled Garry out of the French doors part way through his speech."
"Gary's favourites time was walking around the grounds with our photographer having our photos taken just after getting married unable to do anything but smile, and seeing me walking down the aisle – Gary says he could hear the gasps as I walked through the room, and looked stunning.  It was as good a day as we could have hoped for. Truly amazing in every way plus we were incredibly fortunate with the weather."

"We chose Andrew J Squires
as our photographer  because we loved his style. The examples of
previous weddings he had photographed told a story of the day and this
was exactly what we were looking for rather than the traditional
'everyone stand in a line' type thing. We met him before the wedding and
hit it off immediately.
During the day, Andrew was brilliant and several
people commented on the fact they forgot he was there, so unobtrusive.
We are really pleased with the results."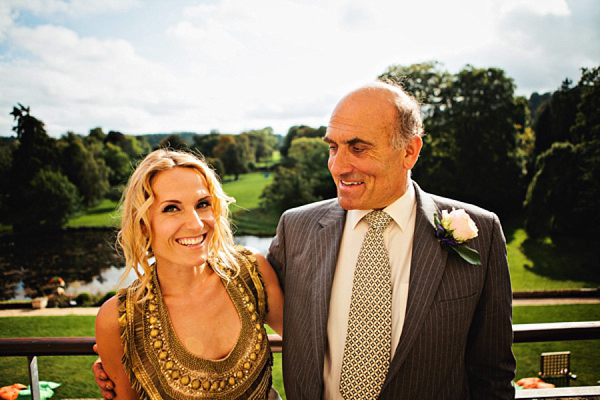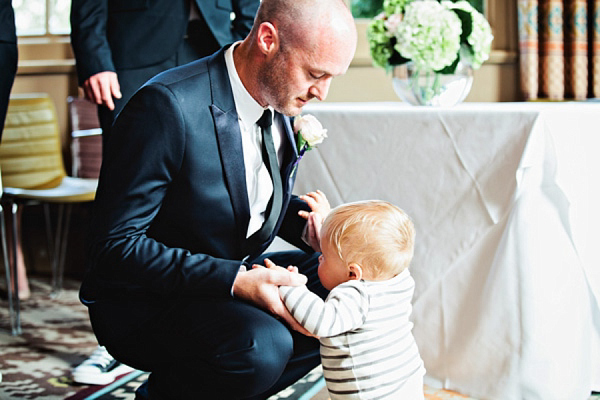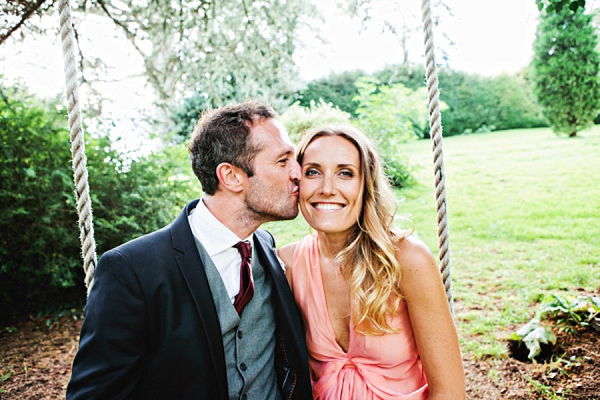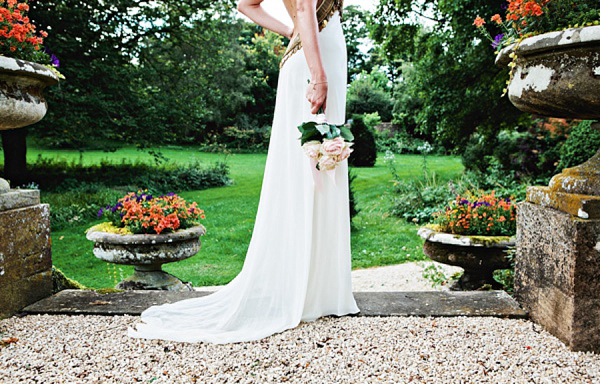 "We chose books for each of our guests which had a particular meaning for them. For example, one of our best friends, Michelle, is nicknamed Mookie. A few years ago, Mookie rescued a cat, Cecil. So we looked for a book relating to cats and came across a book called Mookie and the rescued cat – what a find! For her fiancé, Gavin, we found a book entitled "why is daddy in a dress?" we'll leave the story as to why that is appropriate for him to tell!"

Words of Wedded Wisdom…

"Don't be swayed by other people's taste, ideals and desires. It's about what you want, not other people." 
Absolutely wonderful and great inspiration for the more adventurous bride who is more drawn to making a fashion statement on her wedding day.
You can see more Temperley on Love My Dress here, including this interview with designer Alice Temperley.  You can also see more photography from Andrew J. Squires here too.
Have a lovely afternoon everyone,
Annabel
Photographer - Andrew J Squires
Venue - Cowley Manor in Cowley, Cheltenham
Wedding Dress – Temperley London Brid
Brides Shoes - Dune 
Brides Other Accessories – bracelet by Monica Vinader
Grooms Suit - The Kooples + Converse shoes
Bridesmaids Dresses - Hoss Intropia
Flowergirl Dresses - Jenny Packham for Debenhams
Cake – No cake
Entertainment- Garry's iPod
Hair Stylist – Stuart Garvey
Make up – Emma Shipley