Hannah in Temperley London for her Laidback Family Wedding on Hampstead Heath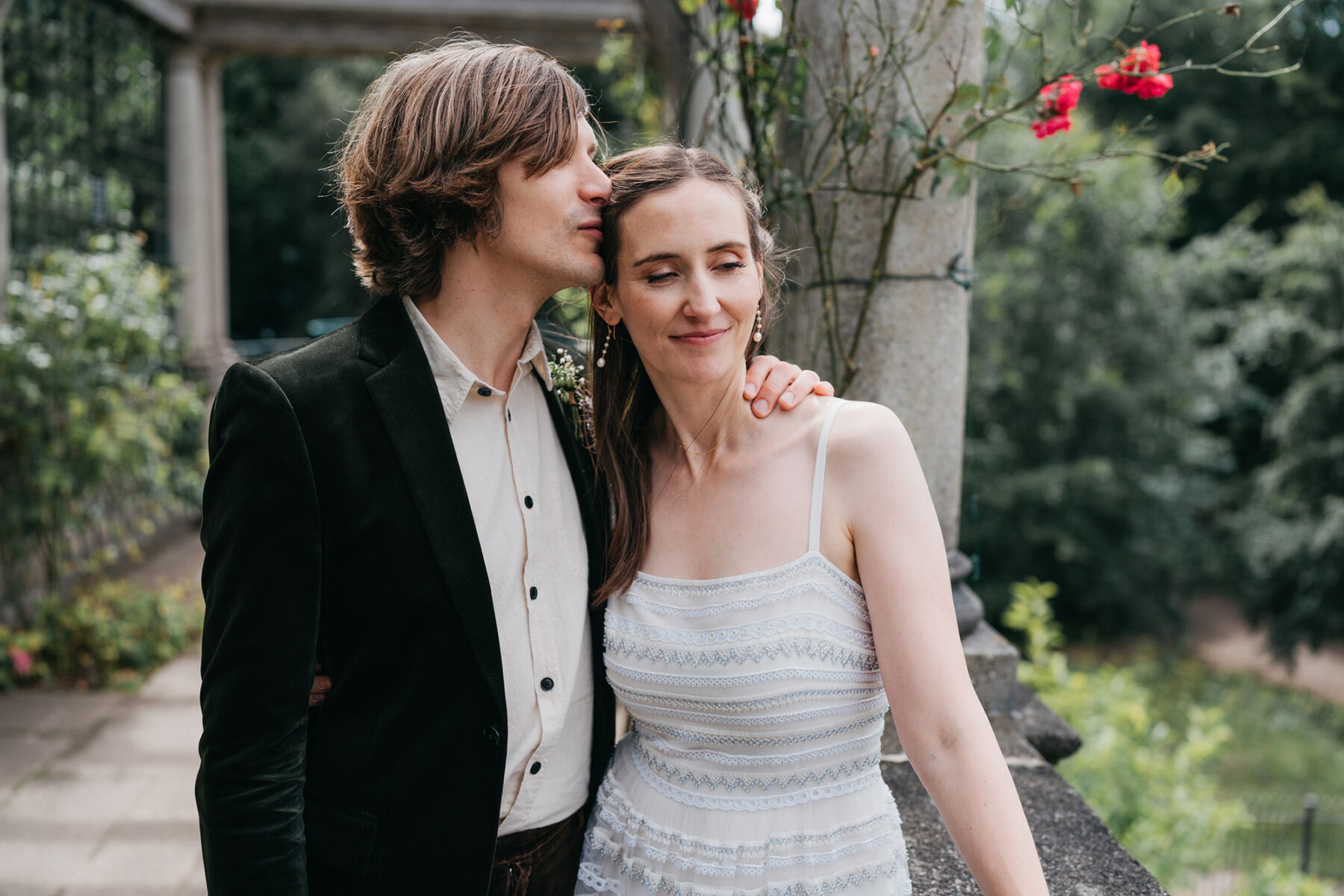 Happy, happy Saturday loves, how are you? We've taken a few days away this week to try to make the most of family time during the school holidays and Platinum Jubilee but are back today with an absolutely lovely, intimate, family wedding for you to enjoy.
Hannah and Geoff tied the knot on 6th August 2021 with a sweet, family, outdoor wedding at Hampstead Heath. Hannah wore an elegant but pared back design by British designer Alice Temperley of Temperley London and a pair or green suede flats. The wedding was a lovely, completely chilled out affair with only very close family members and friends present. Our love and thanks to Genevieve of Miss Gen, whose wedding photography it is once again a pleasure to share.
Photography by Miss Gen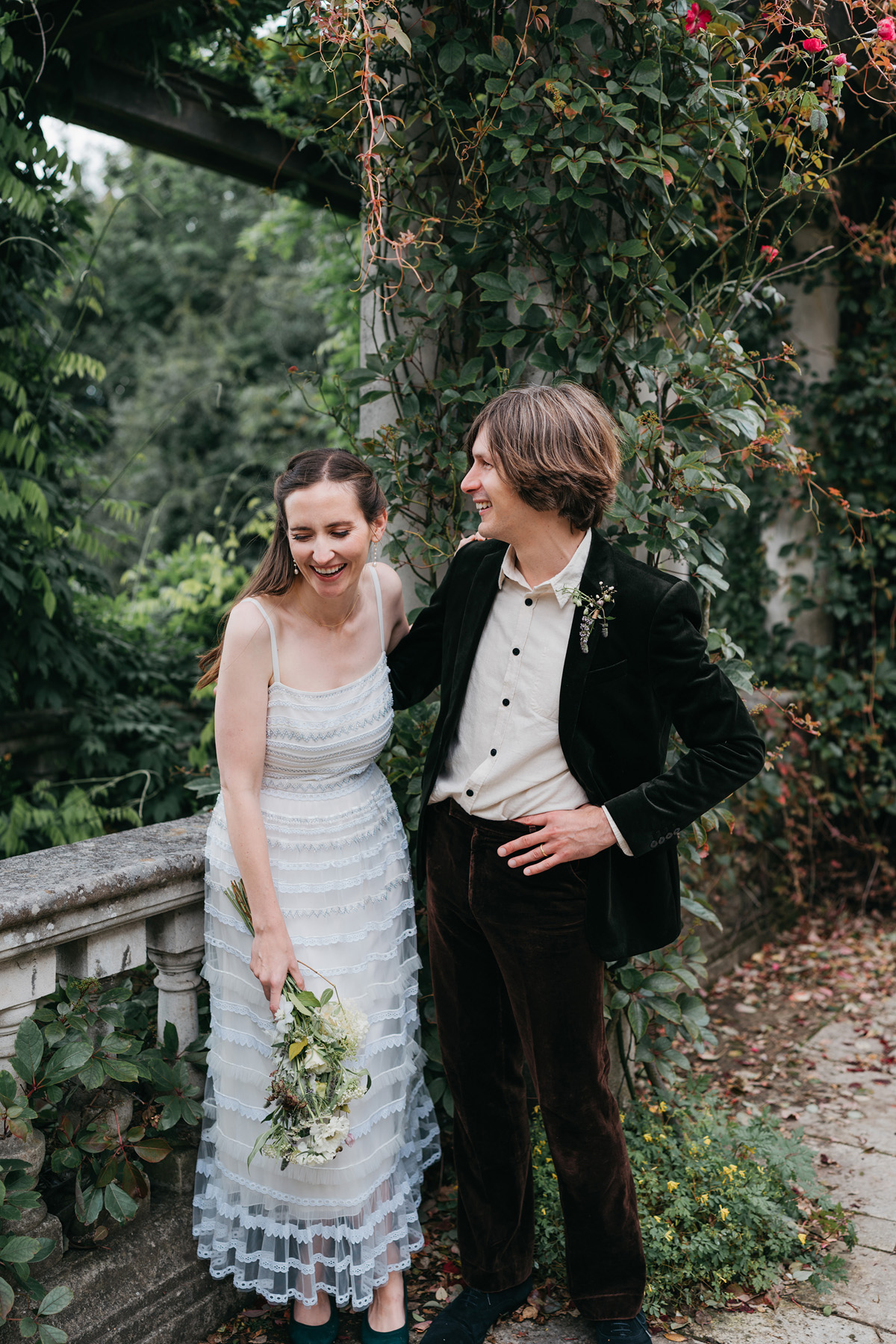 Using Local Suppliers
We tried to use local suppliers that we already knew and that meant something to us and chose Urban Flower Company in Crouch End – they created a wildflower bouquet with a white and green theme – it looked totally natural and very pretty.
I loved the whole experience with makeup artist Rebecca Brown, from the make-up trial to the day itself, she made the experience really fun and special and was a very calming presence. She also made me look like the best version of myself!
We kept my hair simple – Rebecca just used some sprigs of baby's breath.
Dress & Accessories
As we did all the prep during the bleak winter lockdown I had to buy my dress online. Temperley were running online consultations with the designer Alice Temperley and I got to have a Zoom call with her and her team where they picked out dresses and it felt really fun.
I loved my Temperley Promise dress so much – the lace and beading detail is beautiful, and the movement of the skirt was really beautiful when I twirled around as the bottom of it kicked out.
The dress had a gorgeous transparency and felt simple and classic. I also really wanted to choose a dress I could wear again and it's been so fun re-wearing it and feel special all over again.
I also wore a pair of Ballerette green suede shoes.
The Location
We love Hampstead Heath and visiting the Pergola with our children – it's such a gorgeous place to stumble upon and hard to believe you're in the middle of a busy city. It's especially beautiful in spring and summer and a perfect wedding venue as you don't really need to add anything to as it's so pretty.
We'd always thought about getting married there but had held back because we were worried about getting married outdoors, given how temperamental English summers can be.
We got married in Summer 2021 when Covid restrictions were lifting but we still wanted to be really cautious as some of our guests were vulnerable.
So in the end, having an outdoor ceremony felt much safer and we were incredibly lucky with the weather – we got married on the Friday and on the Saturday it poured with rain the entire day. We got lucky!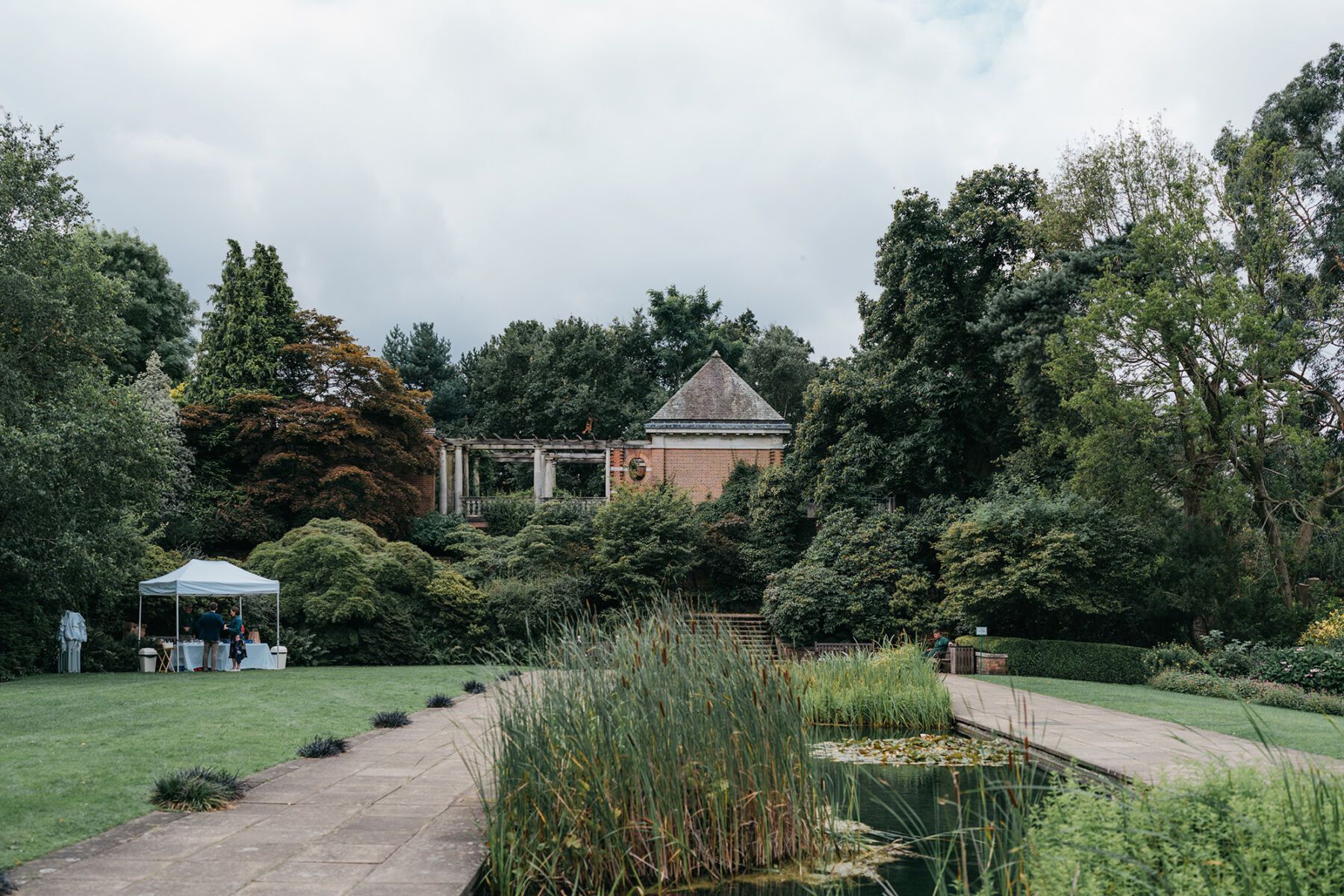 The Ceremony
We got married whilst lockdown restrictions were lifting but people were still being quite cautious and we wanted to be sensitive to how different guests might feel about socialising. So we had an outdoor wedding ceremony, with a glass of champagne, scones and speeches afterwards in the outdoor venue.
My dad walked me down the aisle to Nick Drake's 'Northern Sky' – we walked in with the flower children. My son and nieces each had a little willow basket filled with rose petals that they scattered as we walked in – it was very sweet and also quite funny watching them throw the petals around.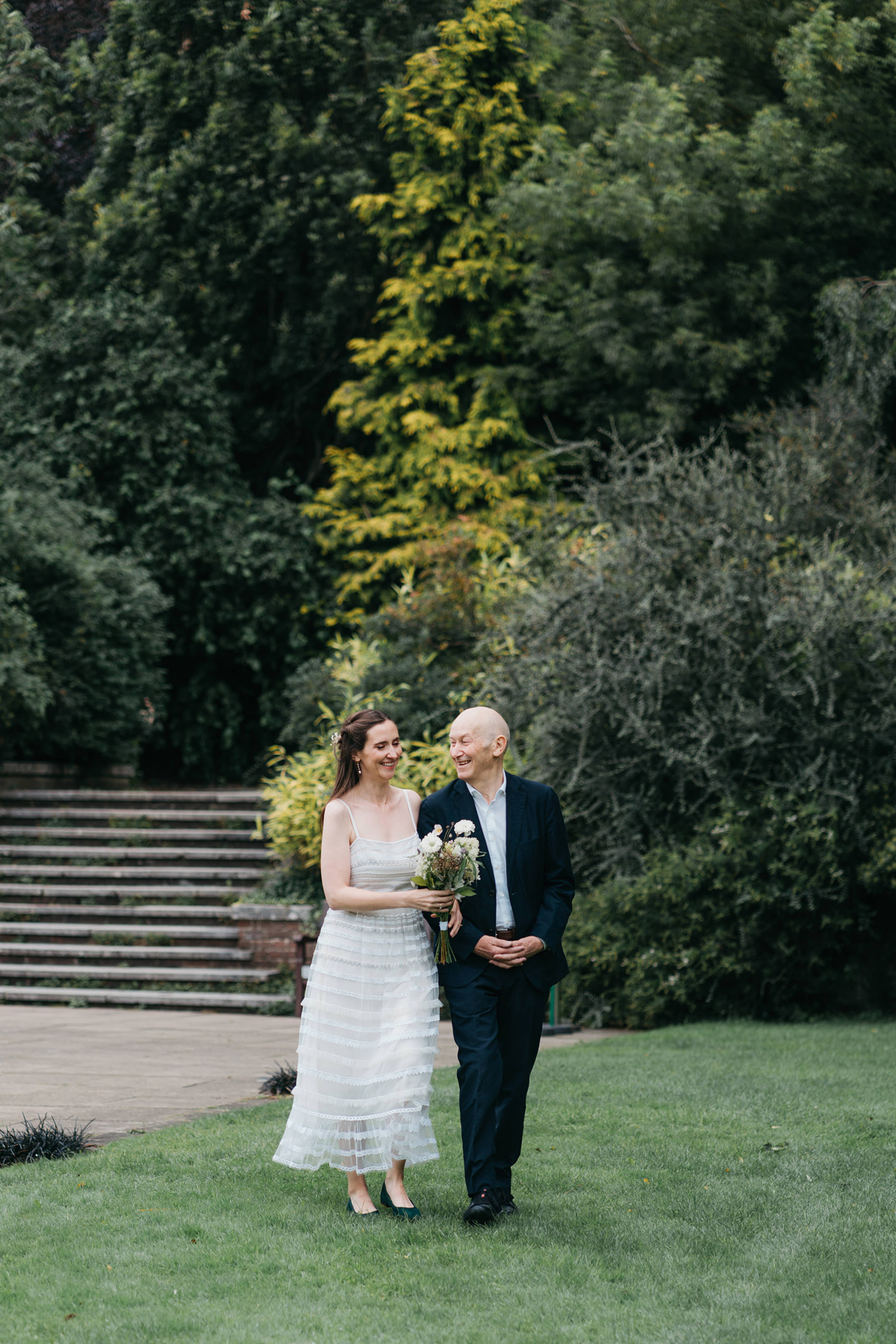 The flower girls were my nieces and daughter and they wore really pretty dresses from Kids at Boden. My sister was my Maid of Honour and wore a blue silk dress.
It's so strange because this isn't the kind of wedding we'd have planned before COVID. I think we would have had a more traditional wedding with everyone we know attending.
But actually, we really loved having a small wedding and being really able to focus on everyone who was there. It felt really intimate and special and it meant that we didn't end up doing things just for the sake of it (like wedding favours, cake cutting, first dance etc. which wouldn't have been our style).
We will definitely have a big party with all our friends and family to celebrate at some point – when our kids are a bit older and they can enjoy it too. After so long and so many restrictions, it just felt really special to be with our families and be able to give them a hug!
The Proposal
Geoff and I met 8 years ago when we were both working at an art gallery. We were friends at first and would meet for tea and cake in the gallery cafe.
He's five years younger than me so I was initially convinced he wasn't interested! We got engaged five years ago whilst staying in a windmill in Kent for Geoff's birthday, but life and children got in the way of actually getting married. However, there's nothing like a pandemic to focus the mind and we decide to have a really small family wedding (23 guests plus us and our two kids) at Hampstead Heath Hill Garden and Pergola.
We're so happy together and having survived a year of lockdown life we wanted to have a fun day and finally make it official.
Disa Allsopp's jewellery is beautiful – it has a really handmade feel and she uses unpolished gold. We visited her in her London studio in north London to choose our rings. It was a really special experience.
We had a registrar from Camden Council officiating and it felt really important for us to write our own vows. Our readings included Pale Blue Dot by Carl Sagan and an extract from 'Everything I know about love' by Dolly Alderton – I love her writing and this bit makes me cry as it is so funny and tender and truthful.
Photography
We chose Miss Gen because we loved the intimacy and informality of her photographs.
I would recommend her in a heartbeat; she was really unobtrusive and yet took gorgeous images that really captured the spirit of the day.
The Wedding Day Vibe
We tried to keep everything really low-key and just stay true to things we really love. The Hill Garden and Pergola are really gorgeous and filled with beautiful flowers, so we kept things fairly simple and inspired by the location. Geoff bought a dark green velvet jacket from Reiss about four years ago and at the time we thought it would be great for him to get married in so there was a very loose green theme that also extended to green suede shoes!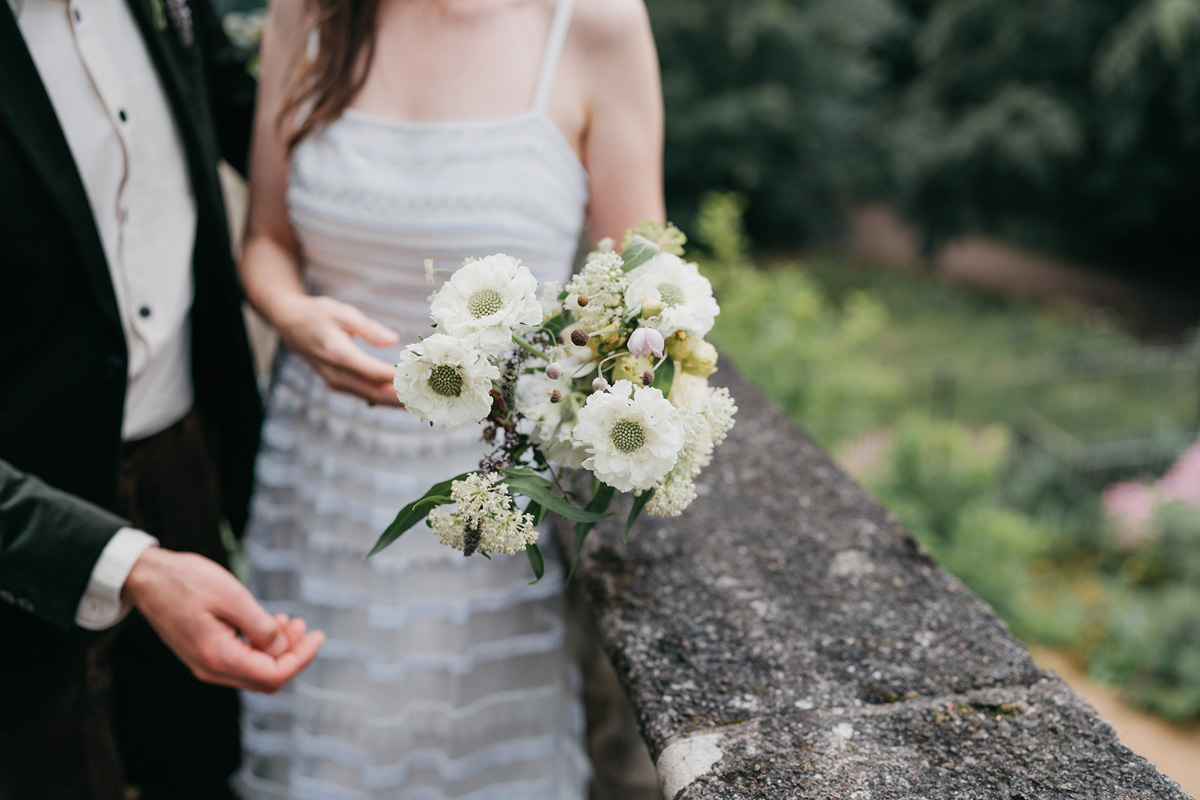 We wanted the vibe of the day to feel really relaxed and informal; especially as it was just and our families, and there were four small children running and crawling around. We really wanted to have a wedding where we could bring our families together and celebrate the new family we're building.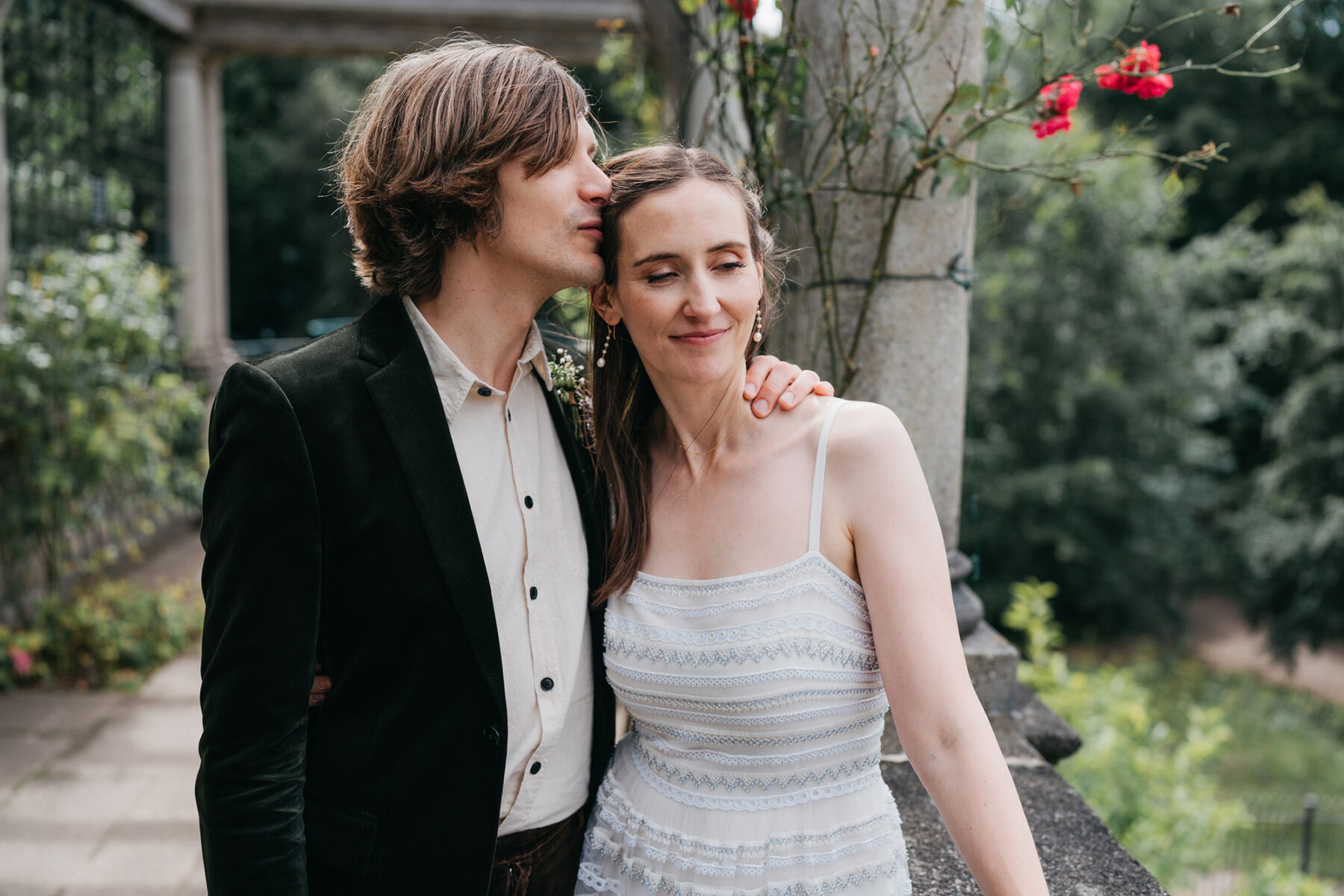 Catering & Entertainment
After the ceremony we had Dunn's scones with cream and jam and champagne from Crouch End Cellars. Dunn's is an amazing local bakery in Crouch End that has queues out of the door every weekend and Crouch End Cellars is a really nice independent shop that always has an interesting selection of food and drink.
We decided not to have cake and ate pistachio doughnuts at the restaurant instead.
We were thrilled that our friend Lucy Kitt could perform – she's a folk singer and sang 'Where I Belong' a song she wrote that means a lot to us.
Favourite Moments
I loved getting married and having my children as part of the day, my daughter was a real lockdown baby and wouldn't be held by anyone else – so in all our ceremony photos she's up with us at the front as we said our vows – it felt really special and I'm so happy they were part of the day and it's something I'll really cherish.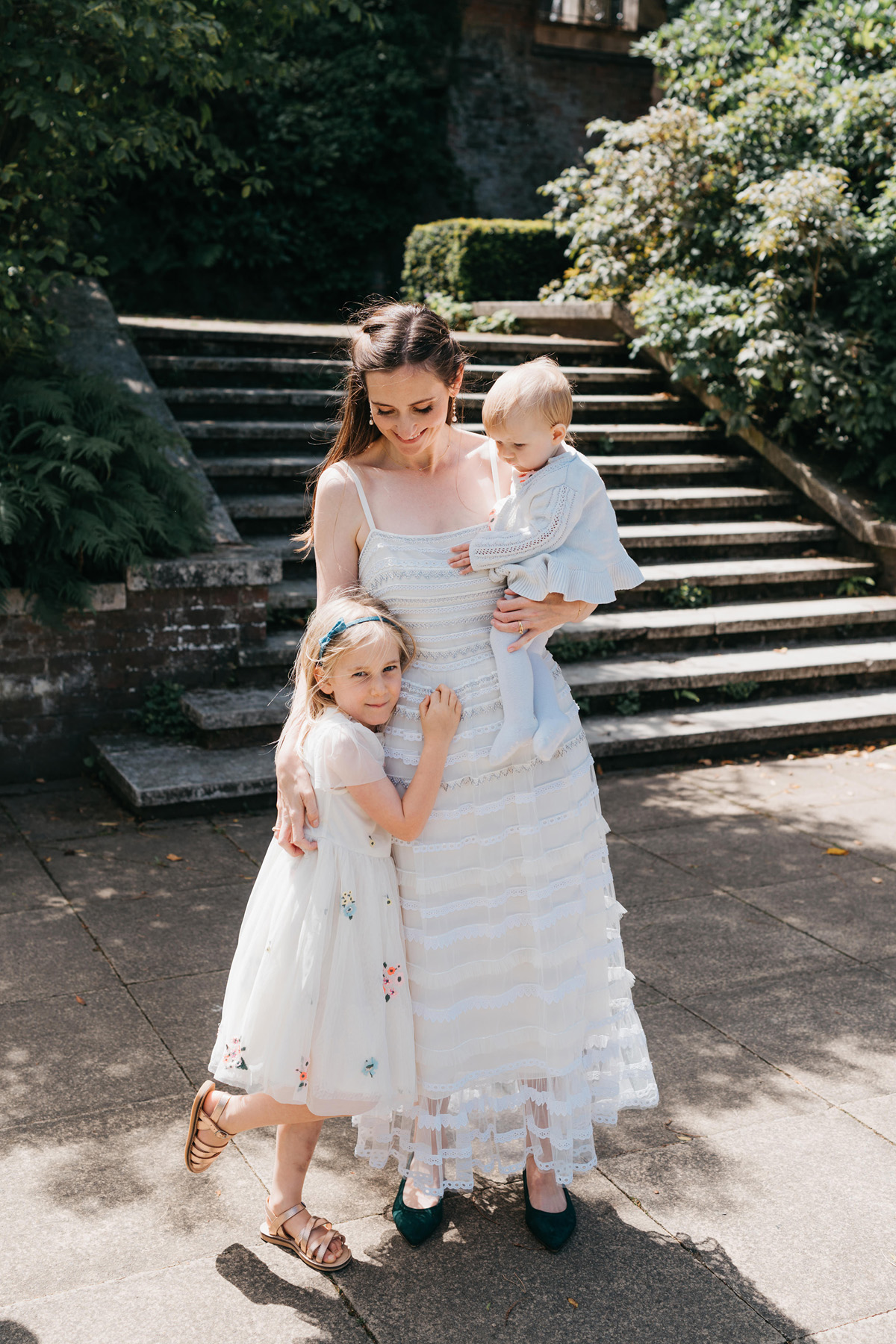 Words of Wedded Wisdom
We didn't have a first dance – we felt quite glad we could skip some of these rituals.
We really tried to keep the purpose of the wedding day in mind– so that we didn't get distracted too much by the form that it took.
In the directory Rita Colson
Listed in
Bridal Fashion
Thinking about the purpose really helped to remind us why we were getting married and what we wanted out of our day – it will obviously be different for everyone but for us it was about bringing our families together and celebrating the little family that we're building.
In hindsight it was quite ambitious to have a wedding with a 10 months old, I got a bit worried that she and our son would be challenging on the day. But we prepared lots of little things to occupy them and I think they were so excited by the whole day that they actually behaved brilliantly.