Good morning gorgeous ones!  I'm fresh back from Milan where I was lucky enough to be a front-row guest at the David Fielden catwalk show for the launch of this new 2014 bridal wear collection – as well as squeeze in a little R&R with my husband.  I can't wait to tell and show you all about it, but to give me time to settle back in and prepare my posts for you, I'd like to start Tuesday with something fabulous.
Rachael and Nick tied the knot on 7th June 2013 at the stunning Normanton Church on Rutland water, followed by a reception at Stamford Arts Centre.  I absolutely love this wedding for it's colour, vibrancy, fun and smiles – all captured lovingly on camera by Mandy Carter of Dottie Photography.  And that dress speaks for itself, doesn't it?
"My dress was by a Japanese born designer called Tadashi Shoji.
They only had one left in my size and it was specially flown from Las
Vegas to New York to London for me.  It only cost £260.00 too!"
Love My Dress Wedding Blog – Photography Copyright (c) 2013, Dottie Photography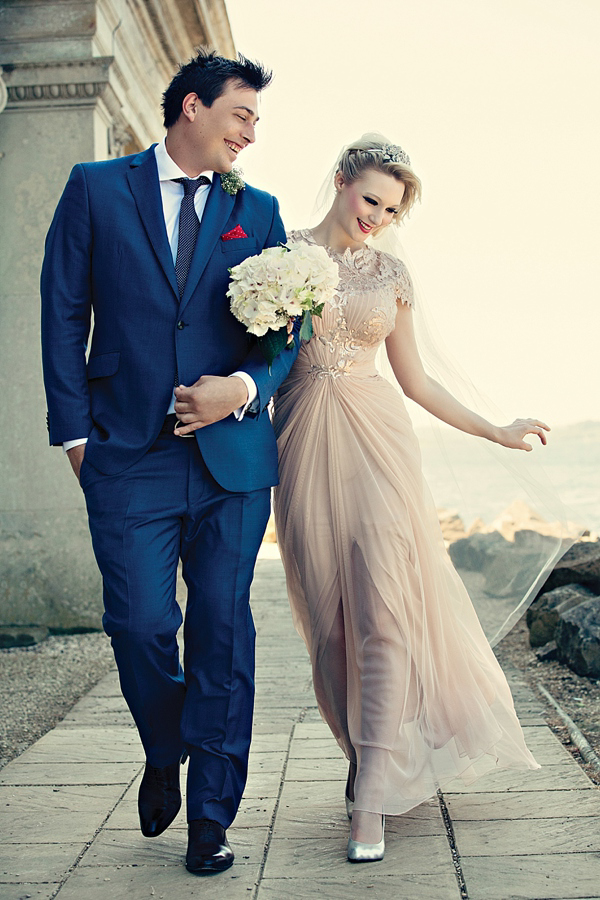 "I
really didn't want a traditional strapless white or ivory dress, I had
tried some on and I just didn't feel right.  It just was not me and
rather boring. I wanted something vintage style, elegant and timeless
and not too expensive. I really didn't want to spend £2000 on a dress
either. They were all heavy and involved too much fabric. I had been watching the Oscars and saw an actress on the red carpet wearing a dress by Tadashi Shoji,
so I looked up their website and fell in love immediately.
They were
perfect just what I wanted; elegant, timeless and a dress I could
possibly wear again. It took a while to find the one. As there dresses
were just what I was looking for, I was spoilt for choice. I ended up
choosing a pink/nude/blush tone dress, as soon as I put it on, I knew it
was the one; it was like it had been made for me. I just adored everything
about it."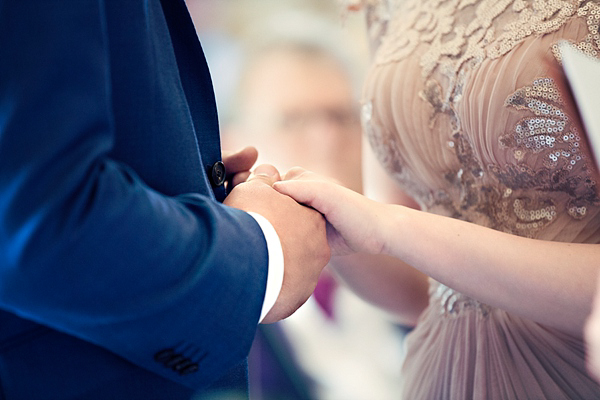 "We met a school a week before Nicks 14 Birthday on the 7th June
1998, and we've been together ever since.  We got engaged on new years
day after a fabulous boat party in San Francisco. The only date the
church had that we wanted was the 7th June so we knew it was perfect for
us. So we thought why not lets just book it.  We didn't quite realise
how fast six months would go by but it was more fun and we didn't want a
long engagement anyway.
I run an online vintage website called It's Vintage Darling
and we have both always loved antiques and vintage pieces so we
definitely wanted to incorporate some fun quirky pieces into the day,
with a vintage twist. We wanted it to reflect our personalities we
wanted the day to be fun, colourful and relaxed."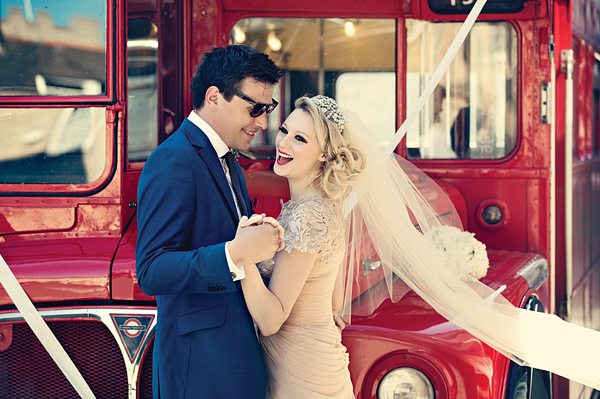 "I wore silver metallic leather Vivienne Westwood
court style toe shoes. I have these shoes in every colour and style,
she is my favourite designer so I didn't look anywhere else but there
for my shoes, I can wear them again with jeans or dresses too. They will
get a lot of wear so worth the money."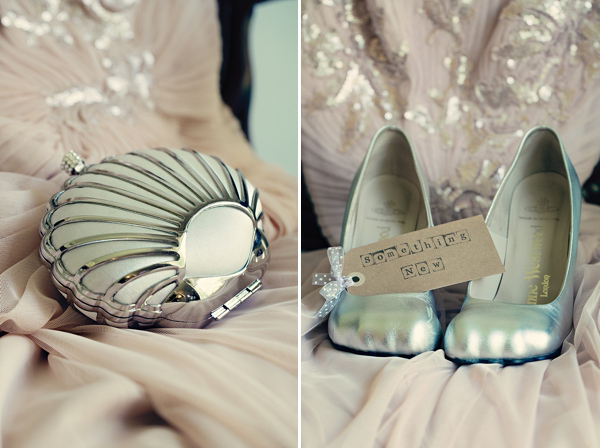 "My father gave me away to the sound of a harpist playing – Nick had
hired the harpist as a surprise and picked all the songs – a choice a
mix of classic and Disney songs. I walked down the isle to 'Can you feel
the love tonight' it was so sweet and everyone commented on how much
they enjoyed the musical choices, he did a good job."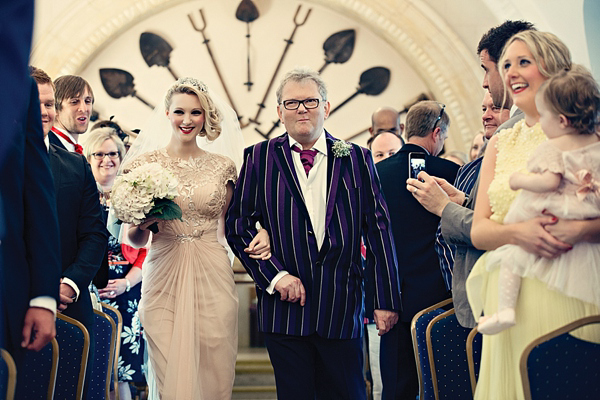 "I
have never been a fan of matching bridesmaids outfits, so each
bridesmaid had their own dress – all in lemon, which is one of my favourite colours. Some of the dresses were original 1960s vintage
dresses; I had sourced from America, and some from the high street.
It
was hard to get all the colours right but turned out well in the end. It
looked great with my blush dress and the grooms blue suit. I had seven
bridesmaids all different shapes and sizes so I wanted to get the each a
dress that suited them."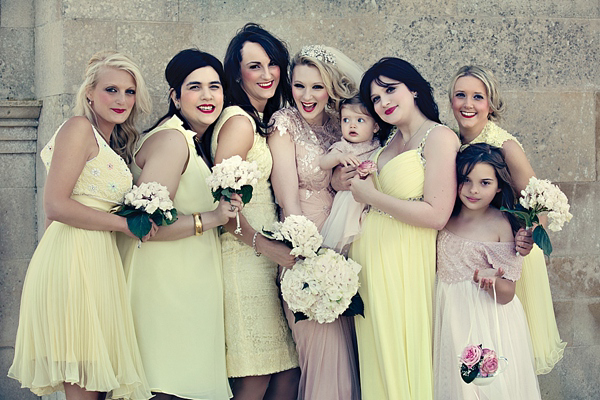 "I wore a vintage style encrusted head band in the day, from my own online store, It's Vintage Darling,
then in the evening had my hair taken down and then had a silver
sparkly hair clip put in the back of my hair to add a dash of glitz.  My veil was custom made from The Wedding Veil Shop.  I went for champagne colour netting double layer 6ft with plain edge and no beading.
I have always loved hydrangeas, so my mum made my bouquets in
the morning of the wedding, it was simple elegant and just what I
wanted, 3 large white with hints of pinks flowers bunched together, it
cost less than £10.00.  We did all the flowers ourselves, we went to a
discount flower shop where they sell flowers that are in full bloom, we
picked up 200 stocks in various colours and 40 tea rose plants it came
to £60.00, it really was our bargain of the day."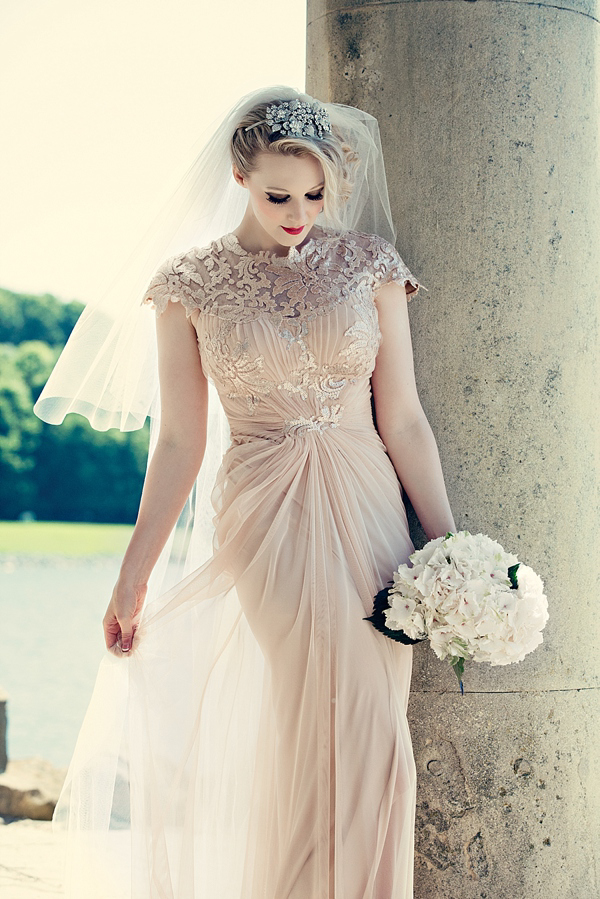 "When it came to our wedding stationery, I made it all my self with a
helping hand from Photoshop, a bit of glue and the local printers."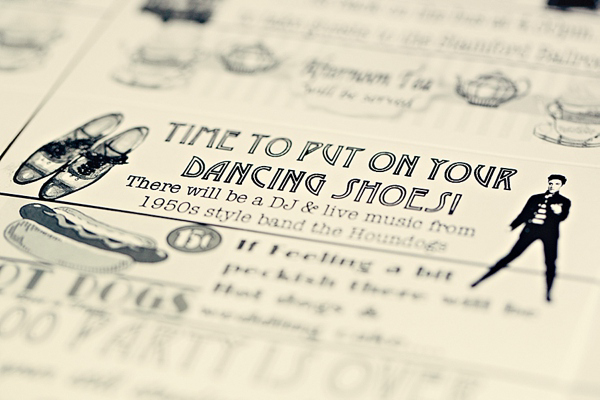 "Nick wore a blue Austin Reed suit,
he didn't want to wear a traditional wedding suit, so when we saw the
suit in the store, it was the perfect colour to match my dress and was a
little different, it was tailored fitted and cost around £300.00. A
suit he will wear again too.  His shoes where from Yoox.  His tie, tartan red socks & pocket square where from Amazon, and his pewter Squirrel cuff links were from eBay."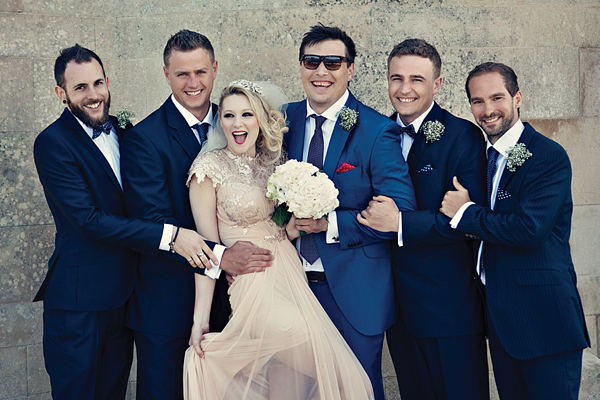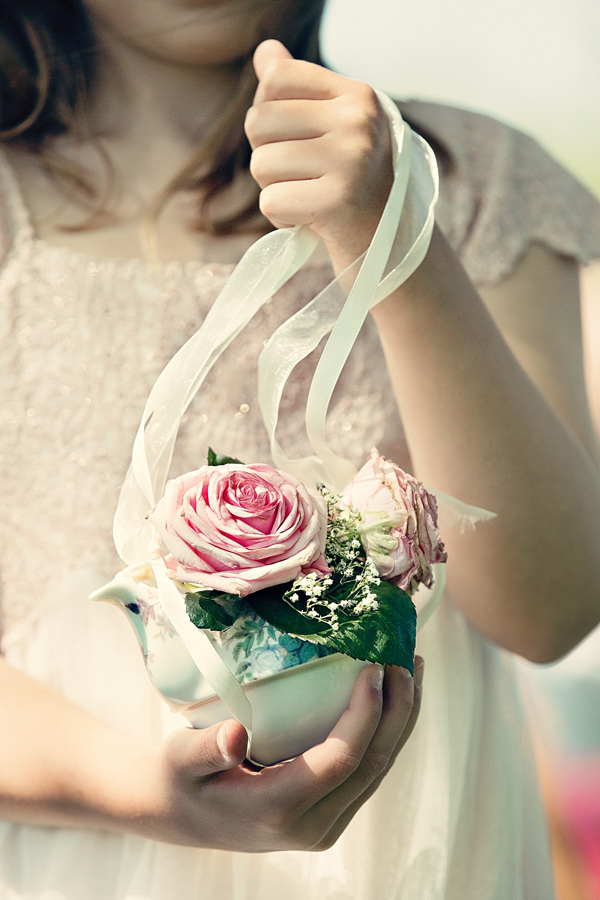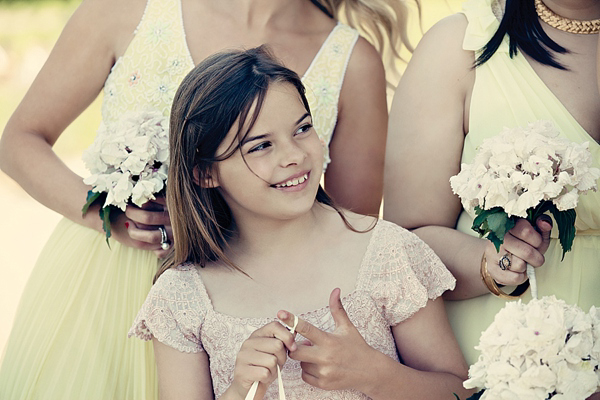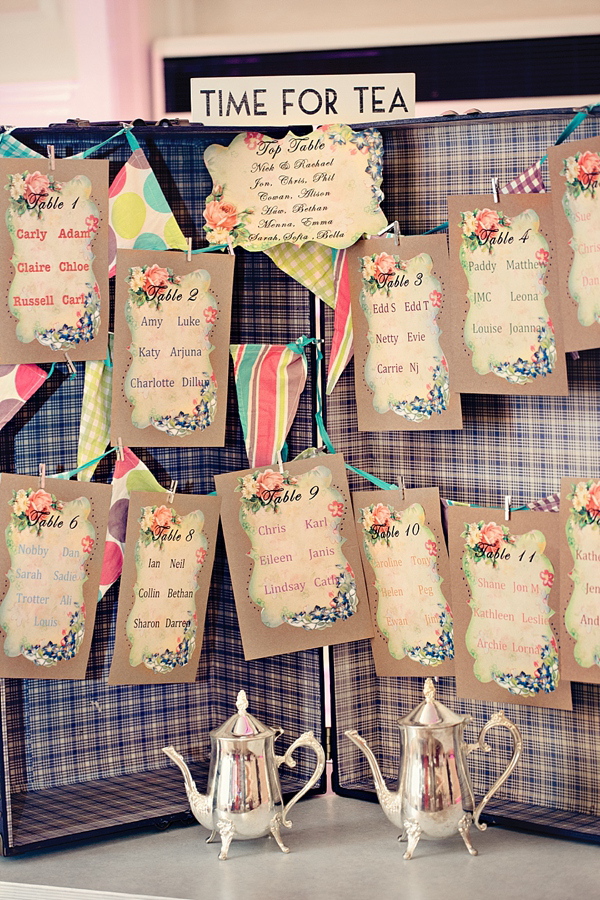 "We had his and hers; I had three cakes from my favourite cake shop Konditor and Cook, it was 3 flavours, Curly wurly, Lemon chiffon and raspberry checker cake.   My
cake cost £130.00, I used Nick's grandmother's 1940s teacups to
decorate the cake with that she had given to me and we filled them with
roses, for the top of the cakes. I also used my grandmother's tablecloth
she had at her wedding for the cake table too.  Nick had a cake made from various wheels of cheese decorated with fruit from Marks and spencer."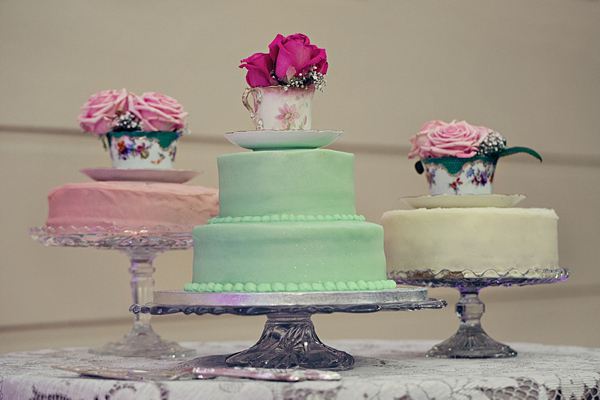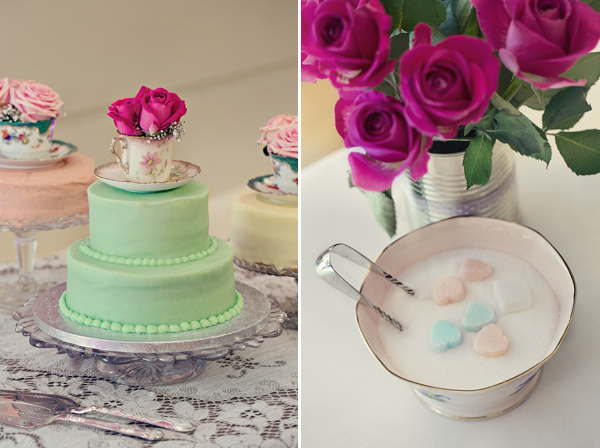 "We got all our fiends and neighbours to collect jam jars and
recycled food tins. We also used vintage tea caddies to put the tea
roses in. The self-made seating plan was assembled the night before,
using my vintage trunk and printing off some name cards and adding a
little bunting."
The vintage crockery we hired really
brought the room together, we hired tin baths for the beer, tea caddies
for the roses and teacups, cake stands and teapots for the wedding
breakfast that was afternoon tea.  We just used stocks and tea roses they instantly added colour and a vintage feel to the room and were very cost effective.  We
also hired some uplighters for the evening, which added a lovely purple
colour to the walls and room. It really was worth doing as it added a
lovely party feel & colour in the evening.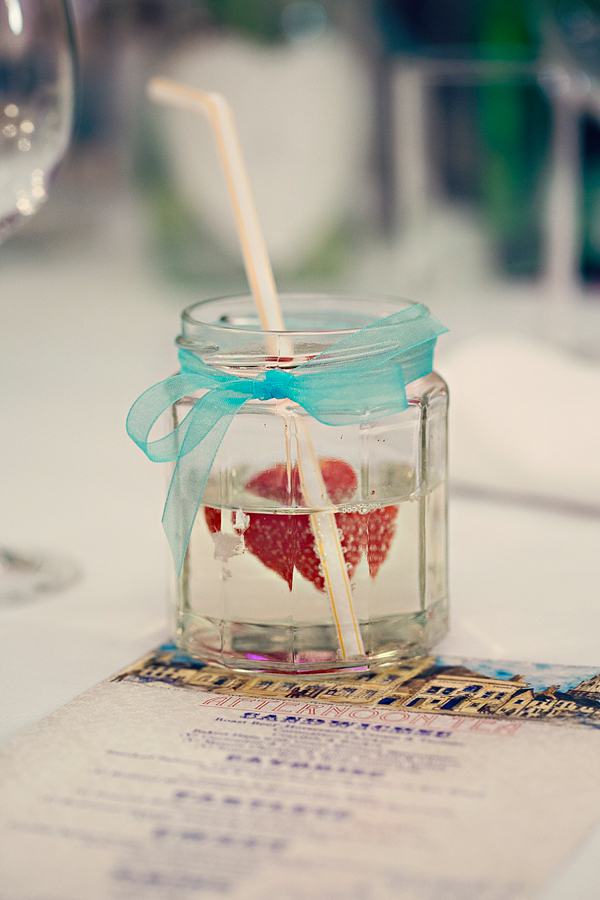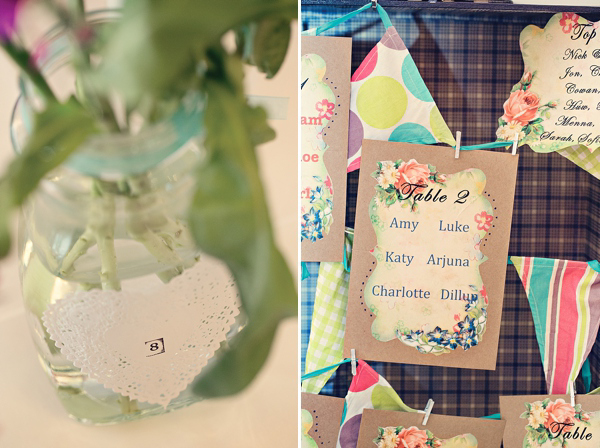 "We had an amazing company called Tricycle Temptations serve Pimms after the ceremony, while guests waited while we had our photos taken., which kept them entertained."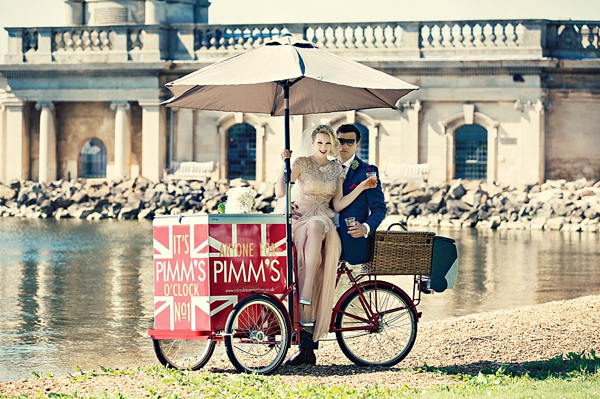 "Dottie Photography
were recommended to me by a friend who told me they were amazing – one visit to the website proved my friend right! We loved the way Mandy's photographs are relaxed, with a quirky twist.
Not to mention, Mandy is super creative and very talented too.  She has
lots of patience and is amazing with people.
I can't rate Mandy enough;
she really made the day for us. She was worth every single penny and
much much more, she worked so hard all day to get the perfect
photographs for us, that will keep our memories of the day alive
forever."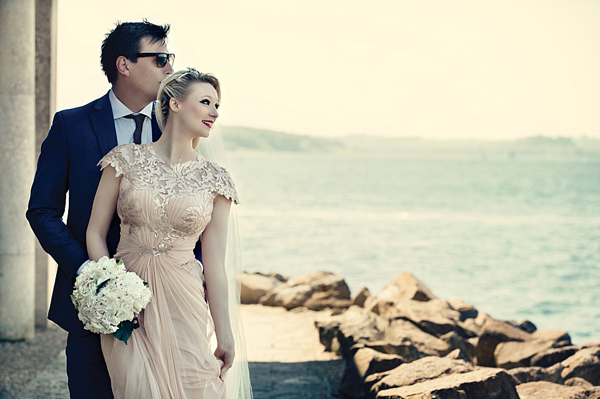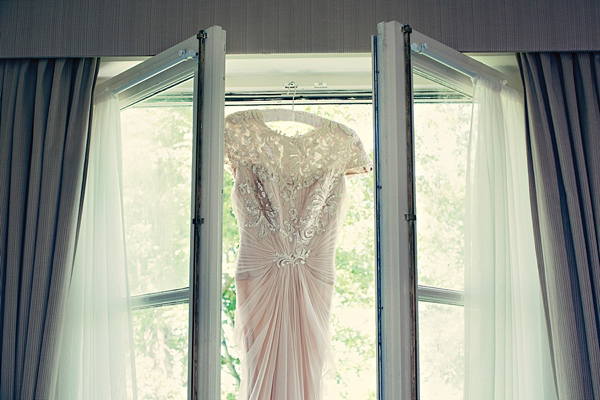 "I never wear jewellery so the only diamonds I was wearing was my
engagement ring and Nick grandmother's engagement ring as my something
borrowed.  I also wore a cream lace Mary Quant vintage garter, from my
online shop:  my friend added tiny blue bows onto it for me as my
something blue.  I also wore an Art deco style cream shell clutch bag
also from my online shop, which added a fun twist.  I had many bags too
choose from but this one always looks good."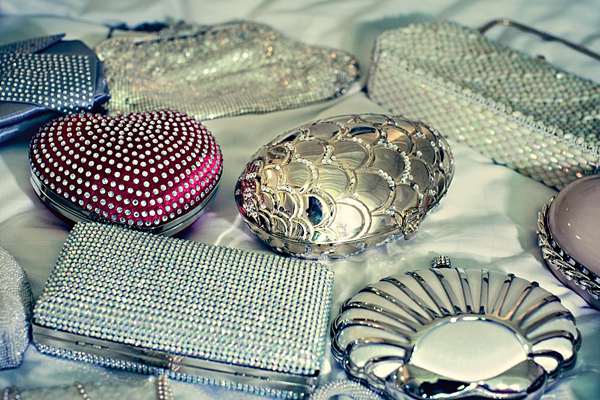 "I did my make-up myself: I always wear a full face of makeup so I
know how I like my make-up so just did it myself.  My hair was styled by
my mum's hairdresser Nicky; she even popped back to see me in the
evening to touch up my hair and the bridesmaids too. She was amazing and
was very creative."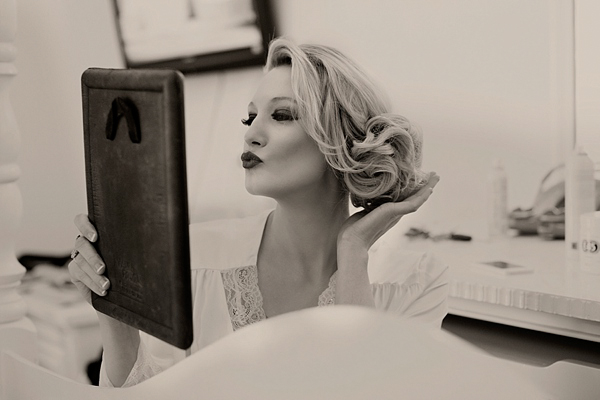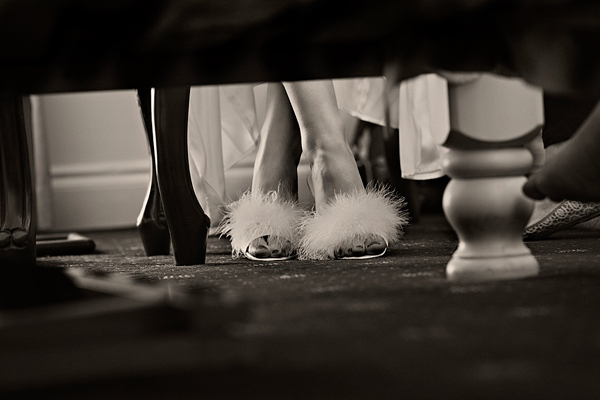 "I was so excited when my friend told me about a dress she has seen in Monsoon that was similar to my wedding dress, the dress was perfect, and so the two flowers girls wore blush pink matching dresses."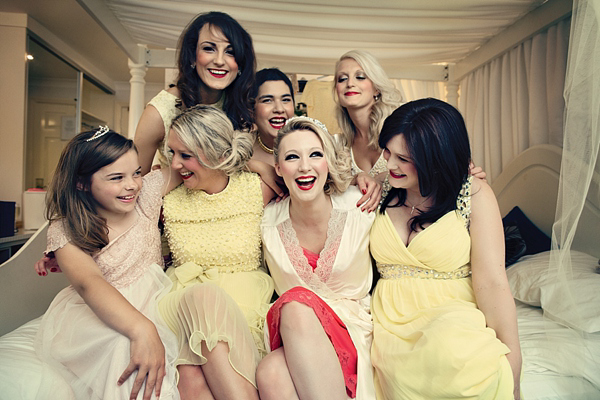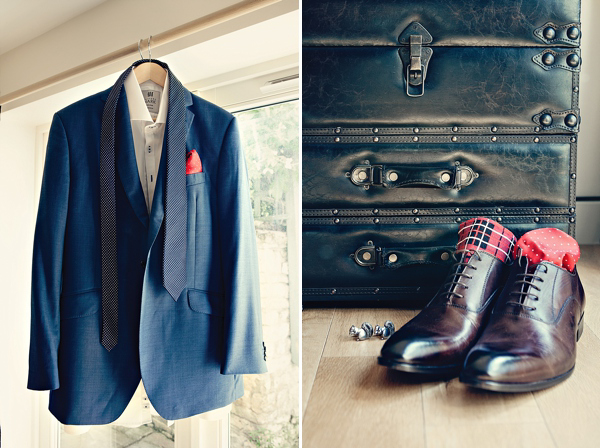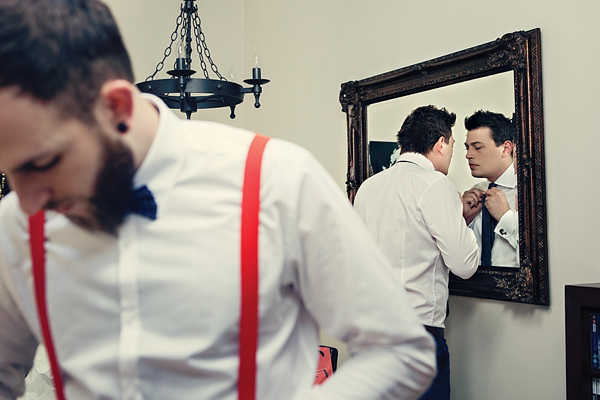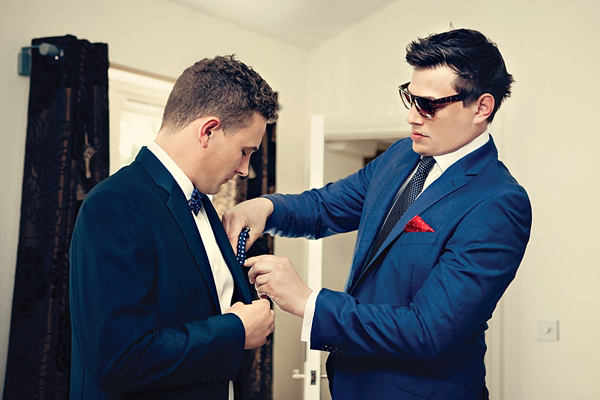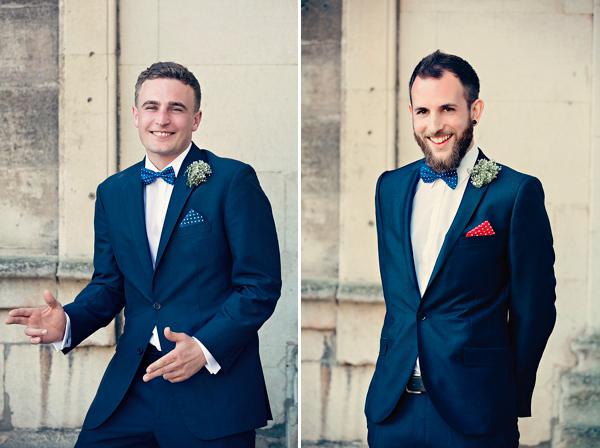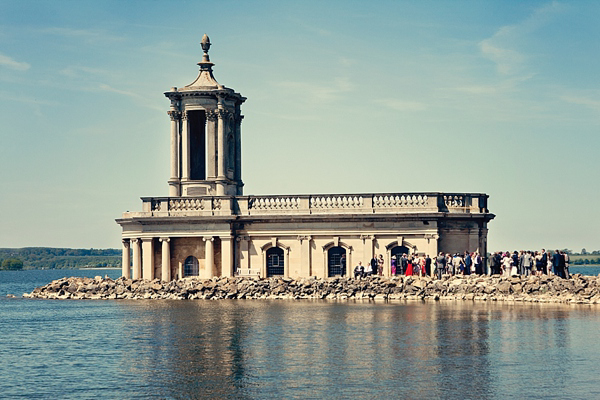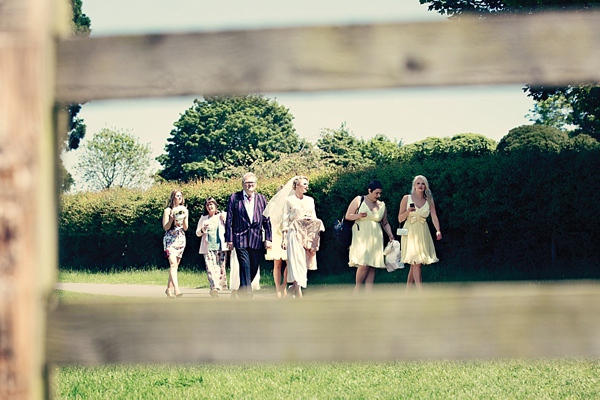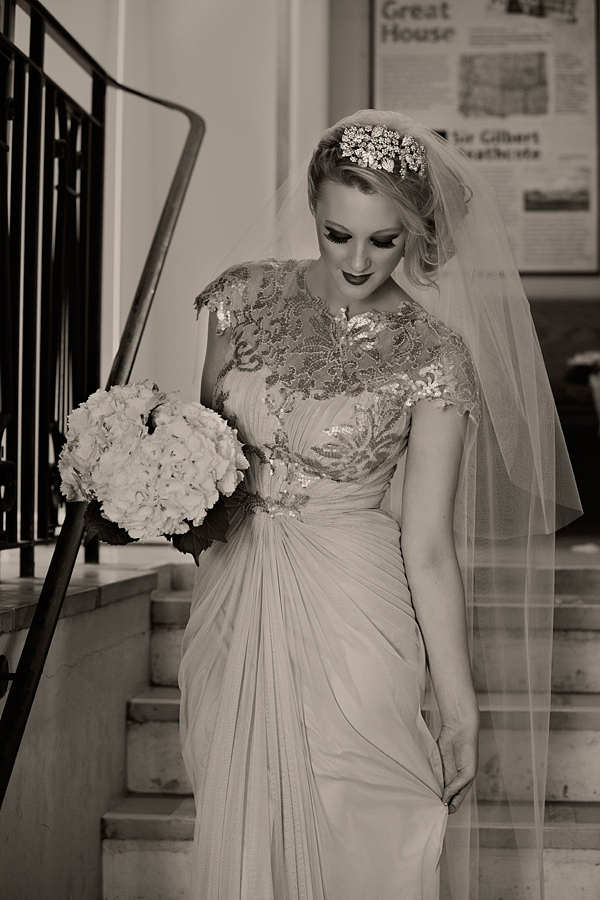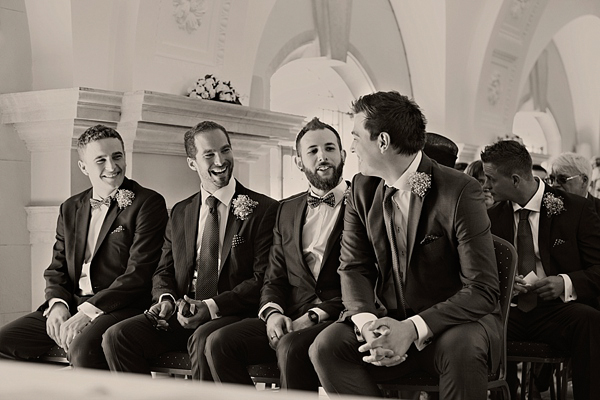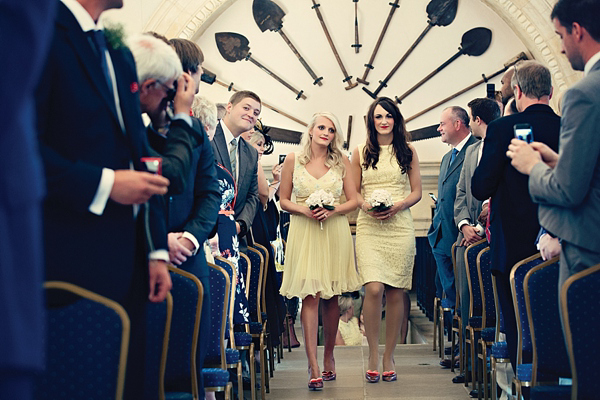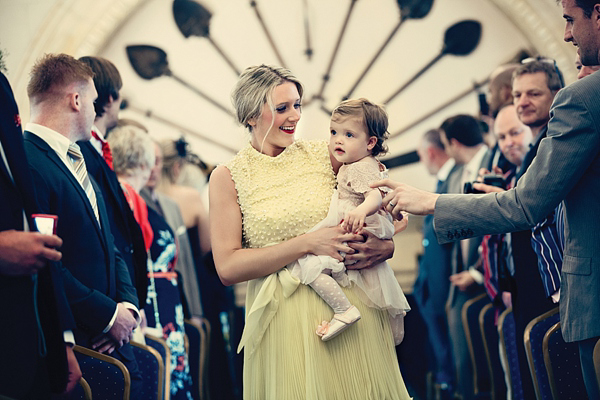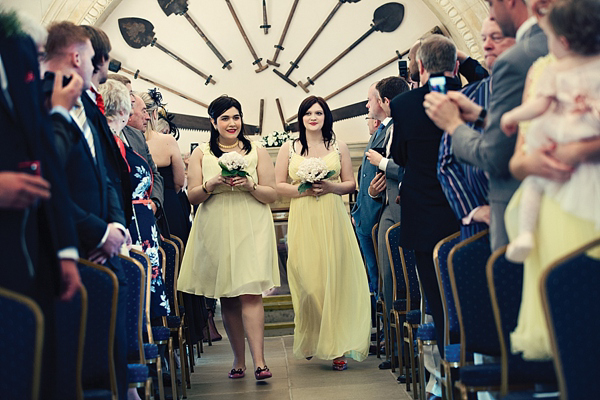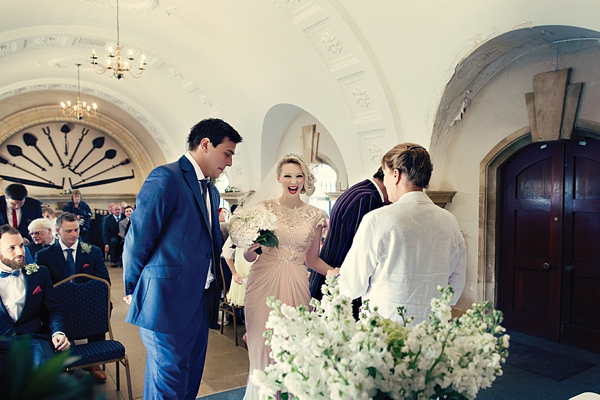 "Nick didn't want a ring so I decided to go all out and get a
special ring that had been handmade. It was a 1920's Art Nouveau
inspired style ring, which sits beautifully with me engagement ring. I
wanted to get my ring from Stamford since we were getting married in the
area, so I popped along to a local family jeweller 'Gaynor's' of Stamford', who were so helpful and help me pick out the perfect ring for me."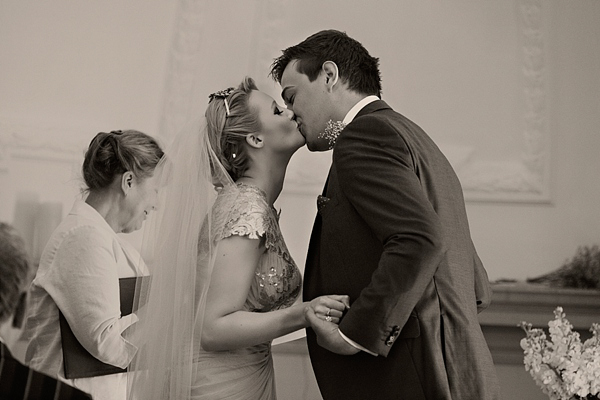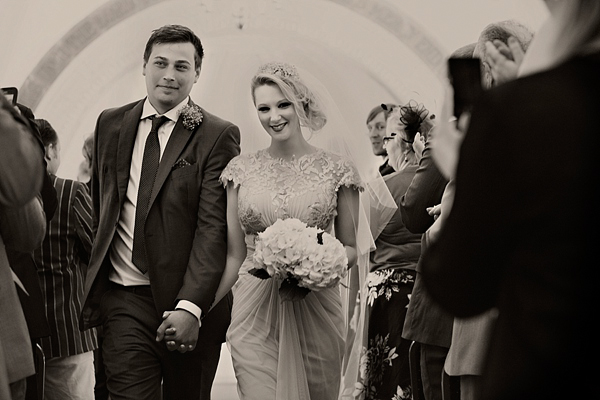 "My favourite part of the day must have been after the service,
when we walked out and saw all our friends and family sipping Pimms by
the lake on a very nice sunny day.  The view was beautiful with the
church in the back ground where we had literally just got married – it
was perfect."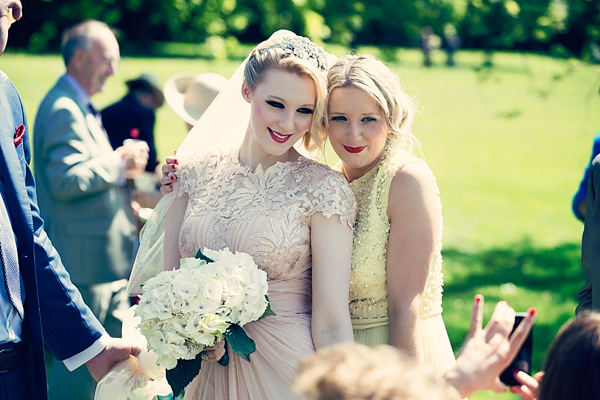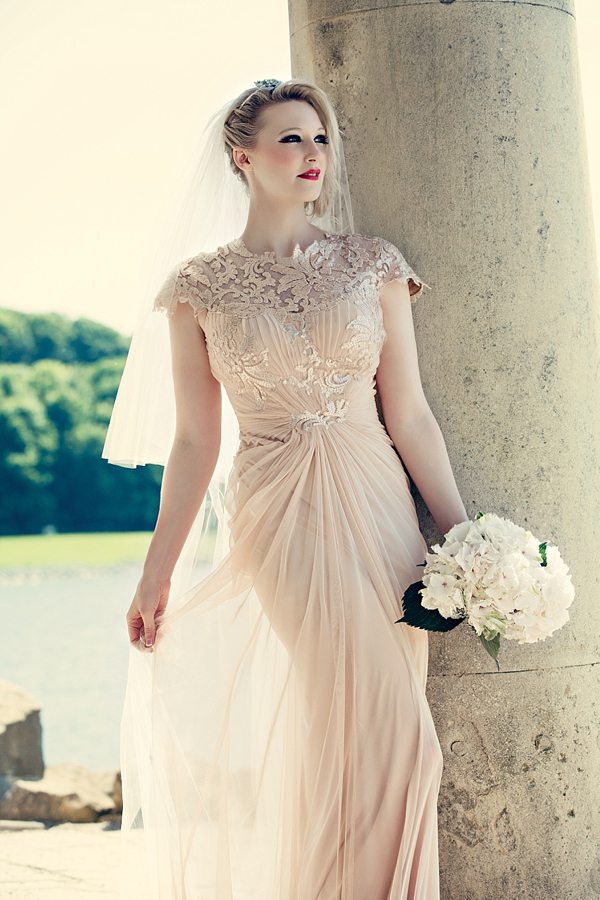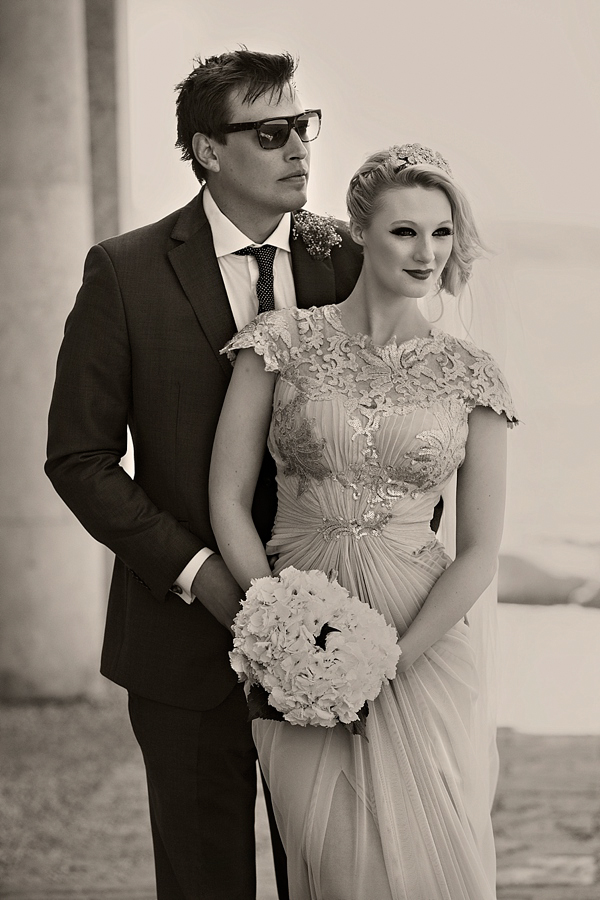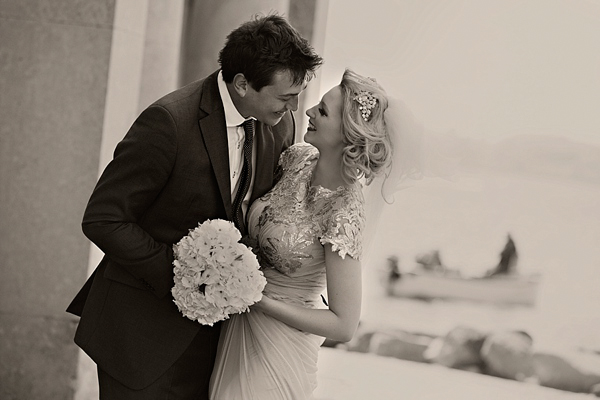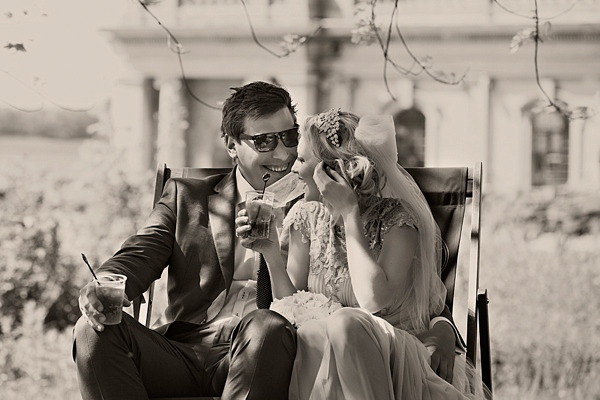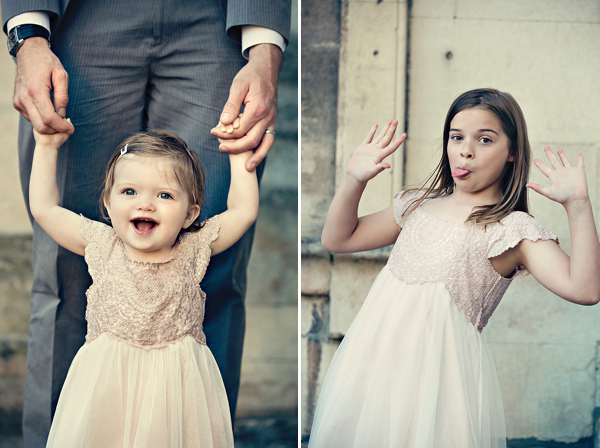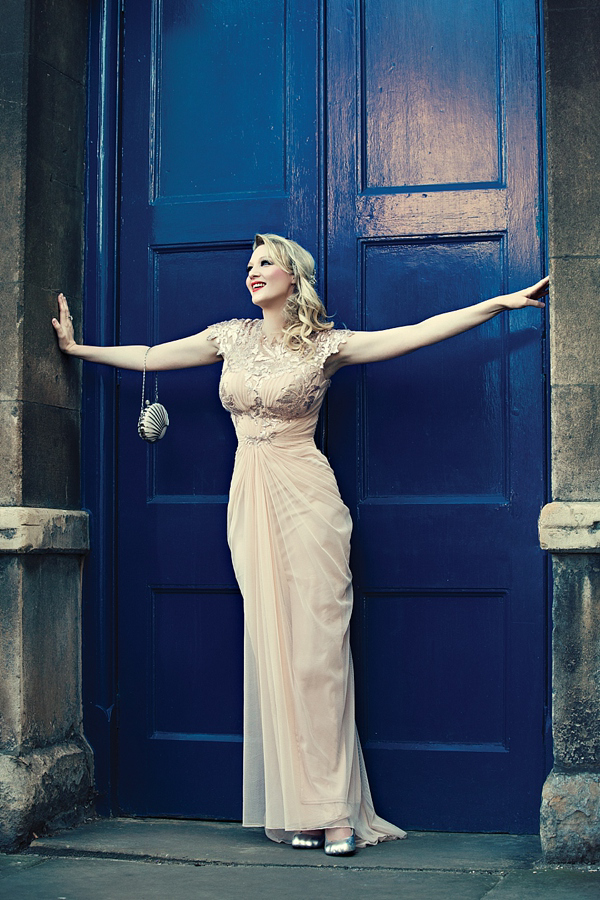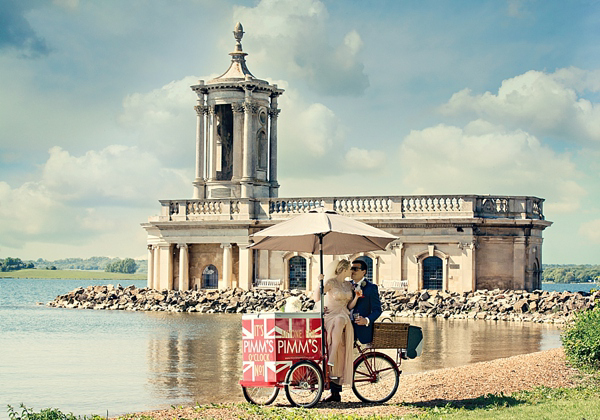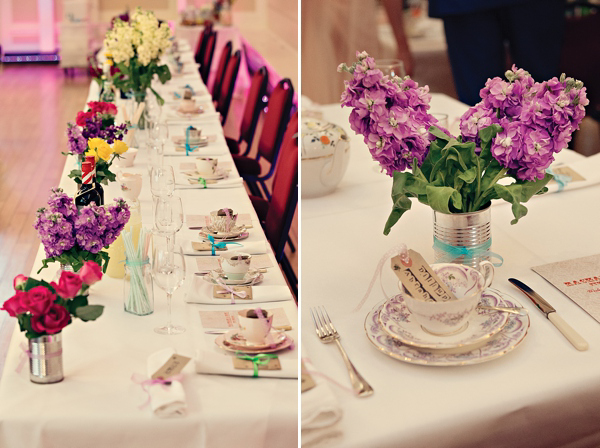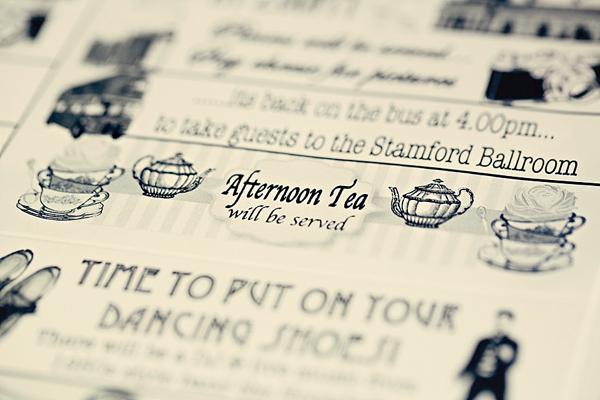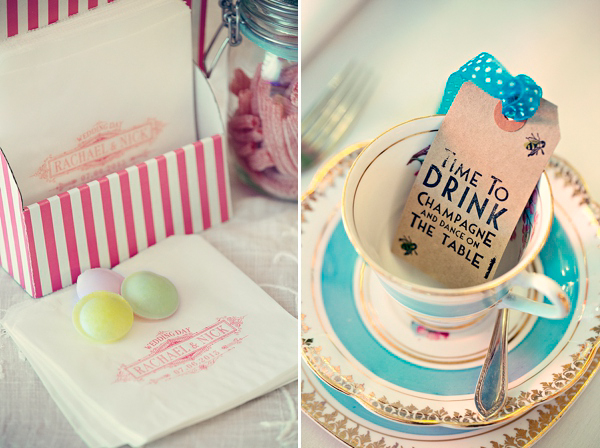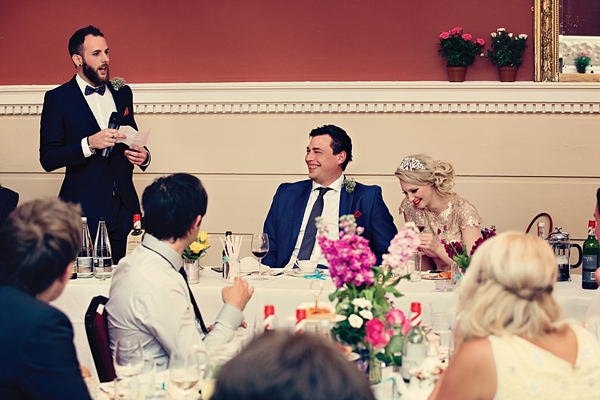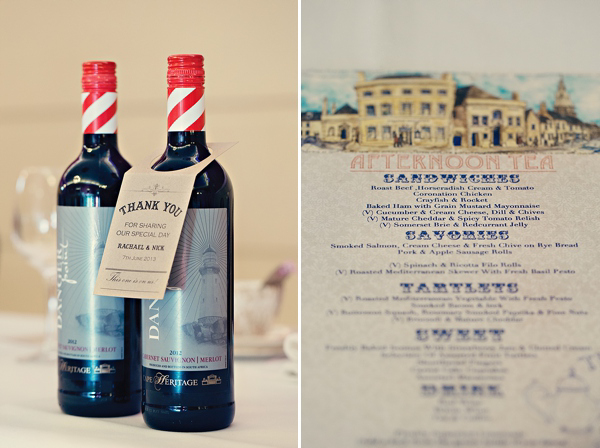 "We made the wedding favours ourselves: they were small brown
envelopes filled with wildflowers seeds for the ladies, and rocket seeds
for the men with hand stamped images on them.  We also did a sweet bar and had sweets bags personalised with our names and date on, made from a company on Ebay."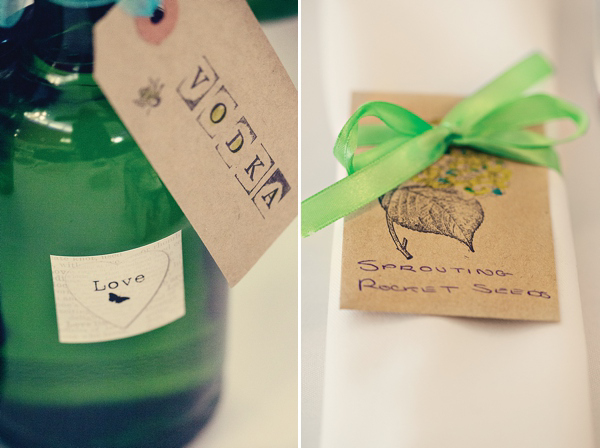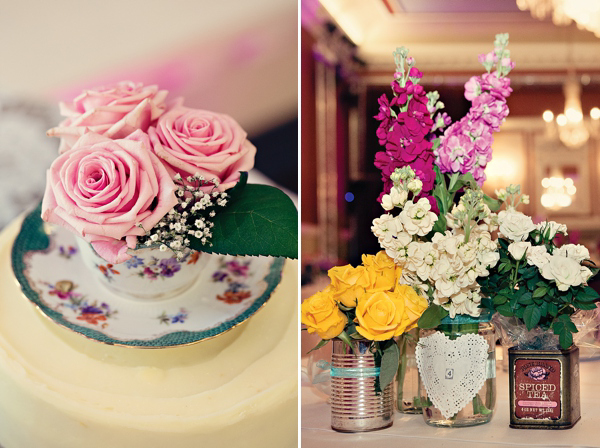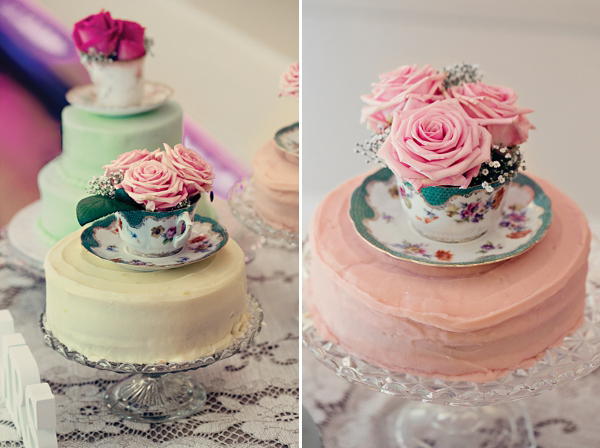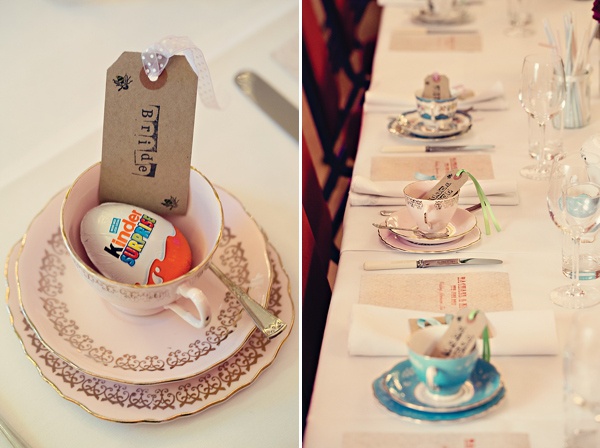 "We then had a DJ and an amazing 1950s rock & roll style band called The Houndogs play in the evening; they really got the party started."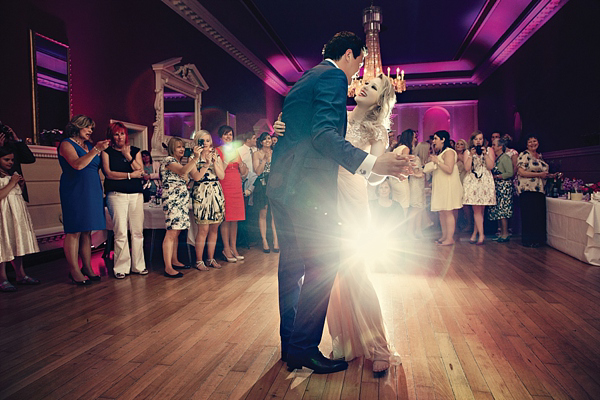 "We love a bot of dance music, so when we heard Paloma faith's Radio
1's, live lounge version of David Guetta's sexy minx; we knew it could
be a good choice. We wanted a fun song that was modern and not obvious.
We only finally decided to go with the song the night before the
wedding. It went down very well, everyone commented on how much they
loved the song."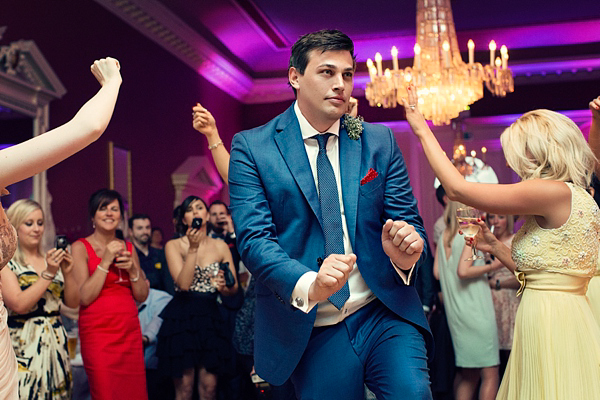 Words of Wedded Wisdom…
"Love
My Dress is the main go to website – I especially love the weddings
featured on Love My Dress and the emphasis on vintage style too, which I
absolutely adore. I've not seen a wedding here that I don't like. I
also love the DIY section its full if cute ideas, which are very
inexpensive and simple to achieve yourself. I also purchased Annabel's
'Style Me Vintage: Weddings' book too.
Get all your
friends and family involved as much as possible, everyone wants to be
apart of your special day.  Shop around; don't go for the first thing
you see there are always bargains to be had elsewhere.  Don't be afraid
to ask for discount, we saved almost £700.00 all together by asking for
discount.
Enjoy your day; it goes by so quickly, especially the moments with all your loved ones.
A
good tip is to use as many local companies as possible, it really helps
if companies have done events at the same place you plan to have you
wedding at, so they are familiar with the space or place.  Ask people
for recommendations too; a good reliable company is a great asset to
your big day.
Finally, there were a few things we forgot to do, and it was a little chaotic
at times, but maybe a bit more organisation, like a list of jobs for
people to do would have helped."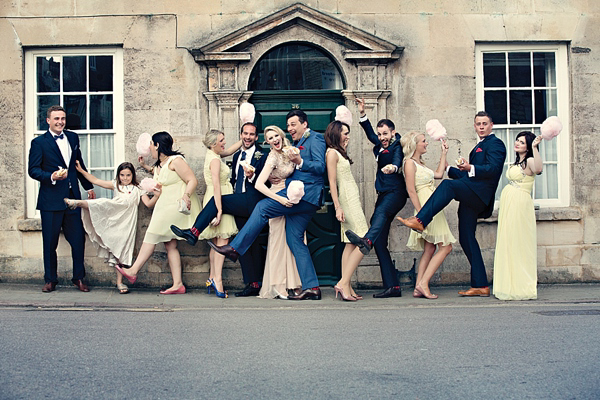 Dottie Photography weddings are always so much fun -  you can see
more from the Dottie team on Love My Dress here.  Also take a moment to
browse through our yellow and other real wedding pages.
What do you love most about this wedding lovely reader? Could it be Rachael's dress, those bridesmaids gowns, the glorious waterside settings, the quirky stationery? Um, all of it?
Have a beautiful morning folks – we'll be back later today with more to inspire you.
Much love,
Annabel

Photographer – Dottie Photography
Venue – Normanton Church on Rutland water + Stamford Arts Centre
Brides Dress – Tadashi Shoji
Veil/Headpiece – The Wedding Veil Shop
Brides' shoes – silver metallic leather Vivienne Westwood court style toe shoes
Bride's accessories – It's Vintage Darling (owned by the bride)
Groom's Attire – Austin Reed suit + Yoox shoes – everything else EBay
Bridesmaids – Mix of vintage and high street
Flowergirls – Monsoon
Flowers – Bought & styled by the bride, groom and their family
Cakes – Konditor and Cook + Marks and spencer
Cars/Transport – Routemaster Bus Hire
Entertainment – The Houndogs
Favours – All made by the couple
Rings – Gaynor's' of Stamford
Catering Company – Dine Divine + Nadell Patisserie + Magpie Vintage for Crockery + Pimms & hot dogs by Tricycle Temptations + Candy floss was by Chocolate Fountain Hire