Well, it's Friday afternoon guys and gals, and it's time for our final real wedding of the week.  And I've been saving one fo the very loveliest and very best until last.
These photographs can be enjoyed today thanks to Helen Russell, who was on hand to photograph Jayne and Gary at their wedding on 25 May 2013, at Newton Hall in Northumberland.  Jayne looked the epitome of vintage inspired bridal elegance in her 'Kristene' gown by our sponsor, Claire Pettibone.
"I love all things vintage and in particular the style and
glamour of the 1920s. We decided that we wanted a vintage style with tea
cups and English country garden flowers. We really just wanted the day
to represent our style and we wanted it to feel relaxed. 
We chose Newton Hall in Newton by the Sea in Northumberland – the venue hadn't opened yet when we booked it but we could tell it was going to be amazing. It was really exciting to see it transform into such a stunning venue. We loved the relaxed atmosphere and the quirky design. It was also amazing to be by the sea!"
Photography Copyright (c) 2013, Helen Russell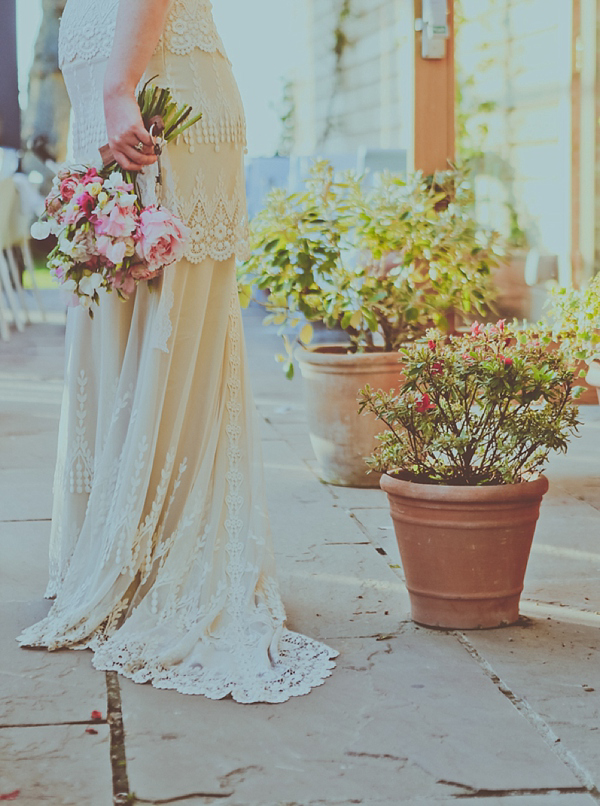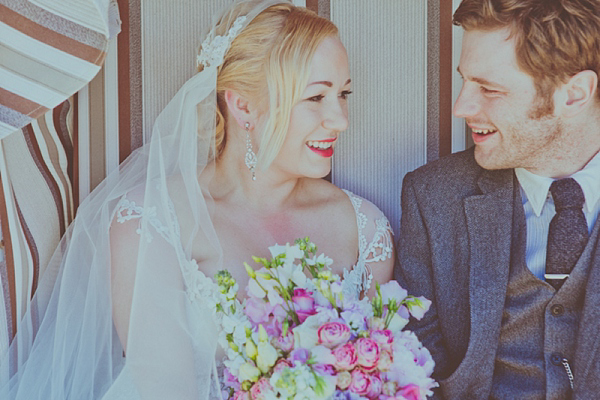 "I met Gary when I was 17 and he was 19 so we've spent our entire
adult life together. We were together 11 years before we got married (we
didn't want to rush into it!). I always said that I never wanted to get
married as I didn't think we needed to but as I got older my opinion
changed.
One day I realised that I'd said this so many times that Gary
would never propose so one night on holiday, after several Long Island
Ice Teas, I plucked up the courage and he said yes (unconventional as
ever!)."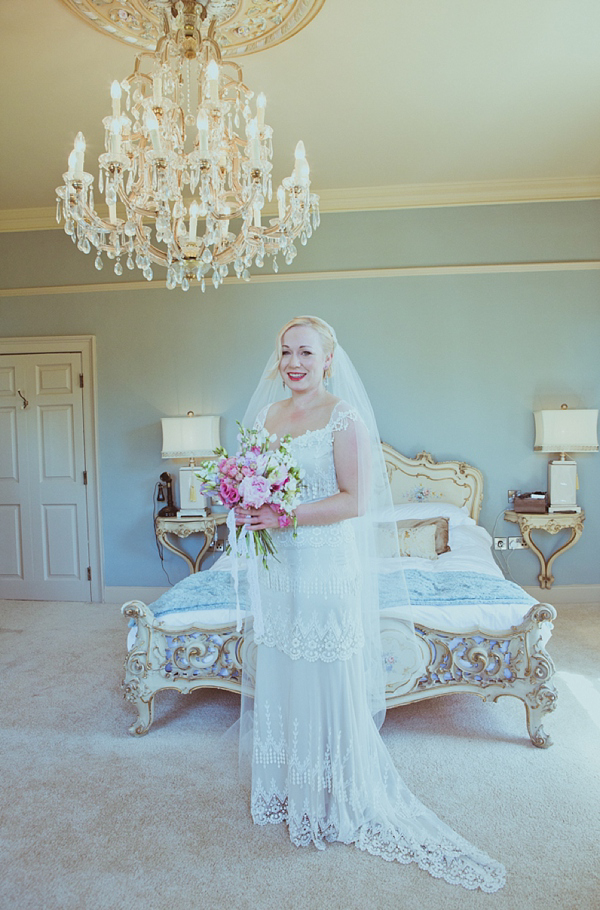 "I wore Kristene by Claire Pettibone, and I bought it from The White Room in Sheffield. 
I really wanted a dress that looked vintage. 
I tried on loads of dresses
and I didn't find anything that really felt like 'me' until a stumbled
across this Claire Pettibone dress. It had lots of tassels which meant
that it moved when I did and it felt so light. Perfect for dancing!"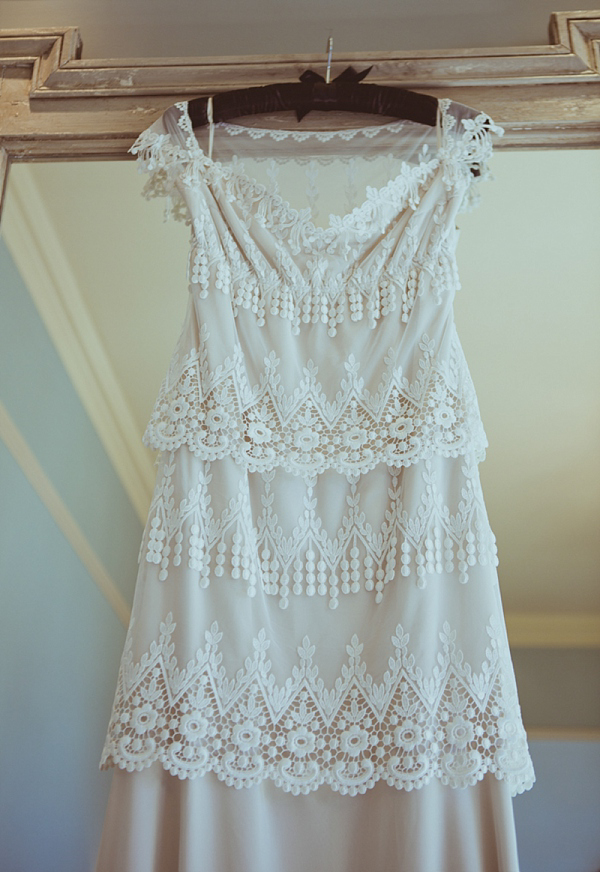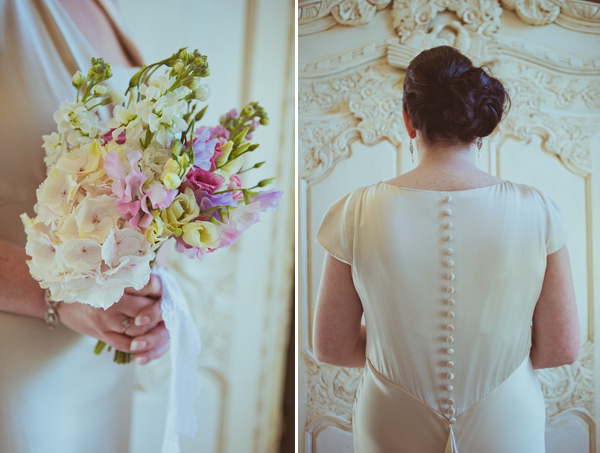 "I wanted to have lots of vintage crockery filled with beautiful English country garden flowers. As soon as I met Helen from Bels Flowers I knew she would be able to bring my vision to life."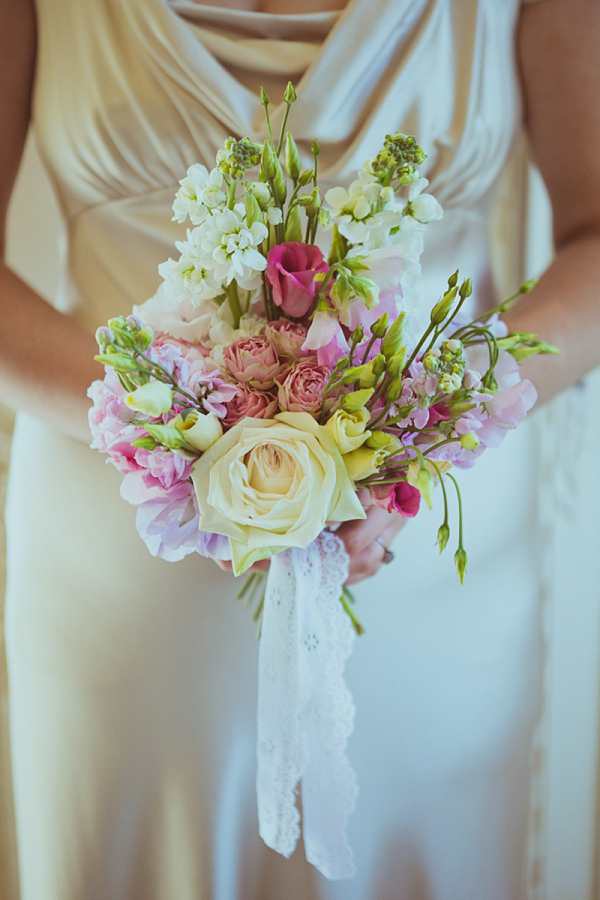 "I knew from the start that I wanted a Juliet cap veil and I bought
my veil from an American designer on Etsy called Veiled Beauty."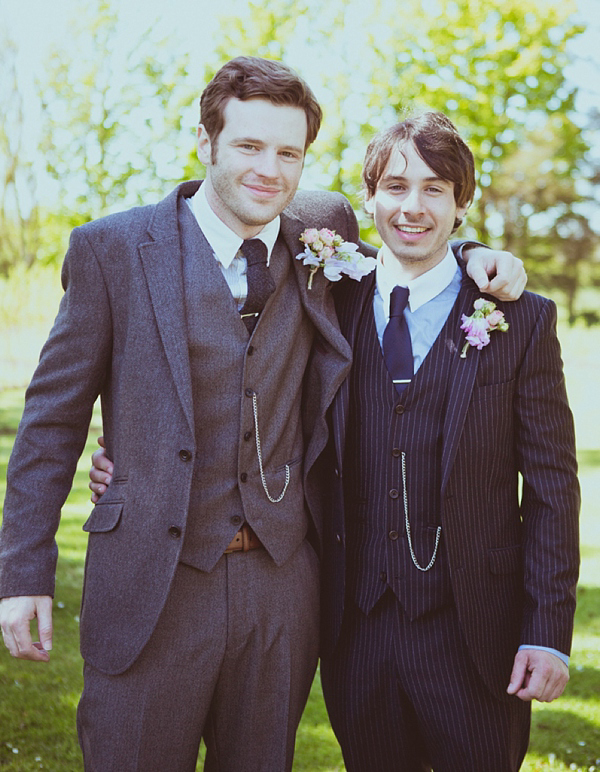 "We wanted a cake that would fit in with the vintage look. I'd seen
different birdcage cakes online and I knew that it would be the perfect
design. We decided to book Cake Poppins
and when we met Kate for our cake tasting we knew we had made an
excellent choice! She gave us loads of flavours to try and they were all
amazing. In the end we decided to have three different flavours (one for
each tiere – lemon, chocolate and carrot)."
"Gary is a photographer so I knew it would take something special to meet up to his high standards! I first discovered Helen Russell
at a wedding fayre and as soon as I saw her images I know she could
capture our style perfectly.
As soon as we had a chat I could tell that Helen  understood exactly what we wanted and she was so passionate about
photography. I love the way that she thinks outside of the box and
captures the essence and detail of the day. She was so easy to get along
with and made us feel instantly at ease."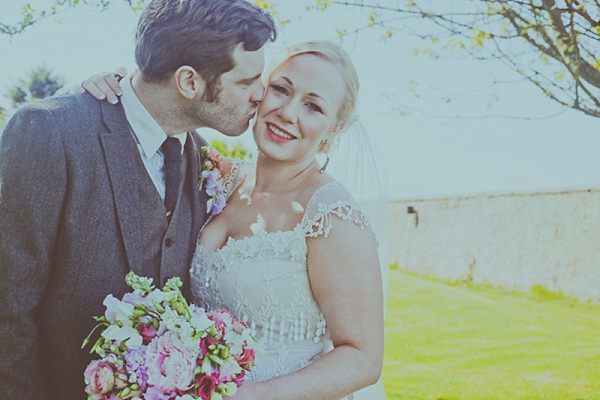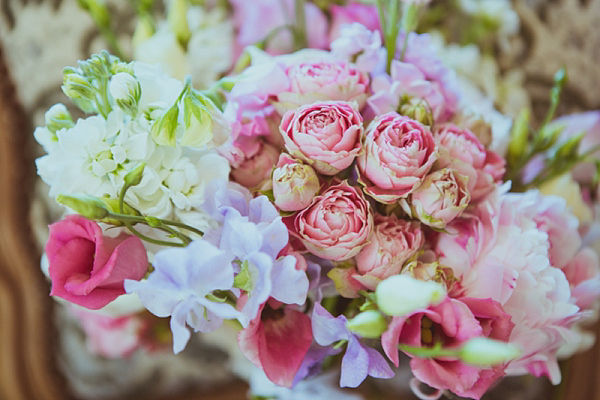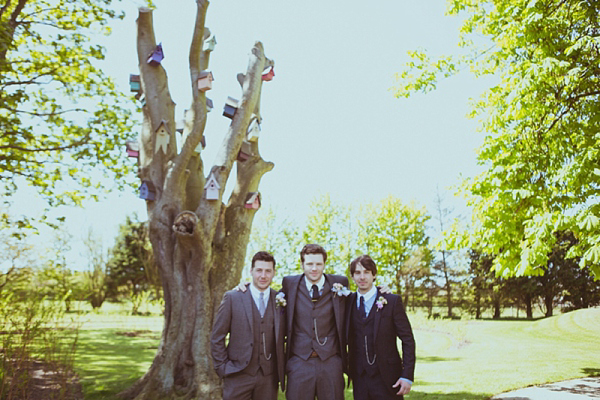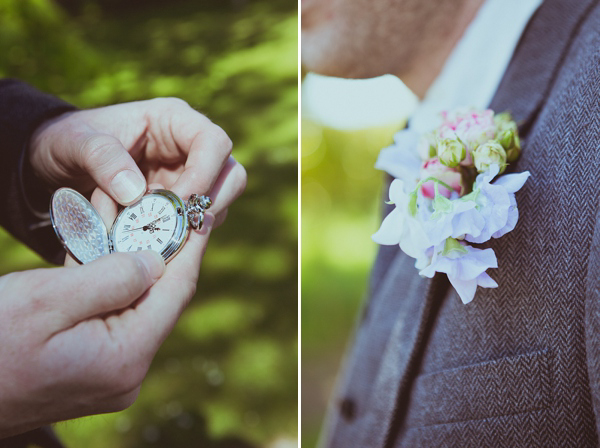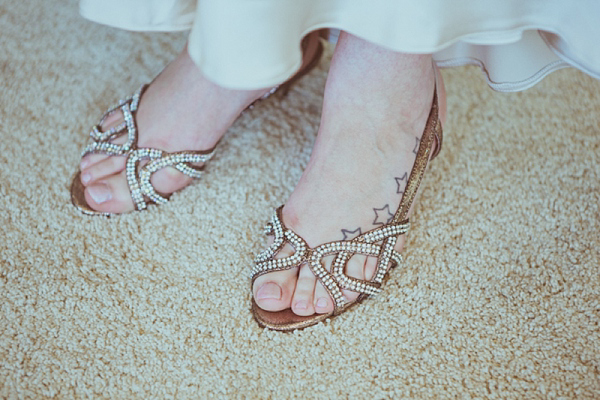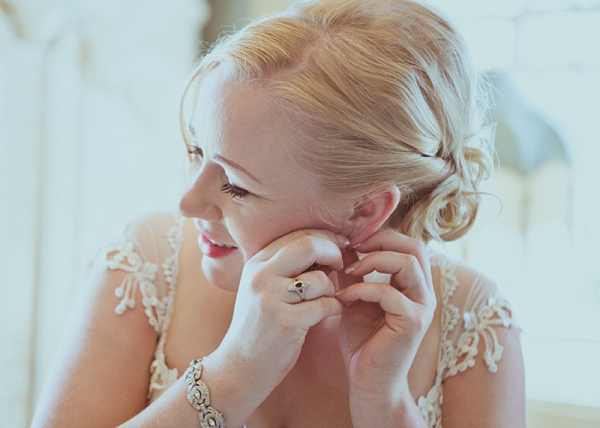 "A girl has to have a little bit of bling! So I got some crystal encrusted shoes from Benjamin Adams (Catherine)."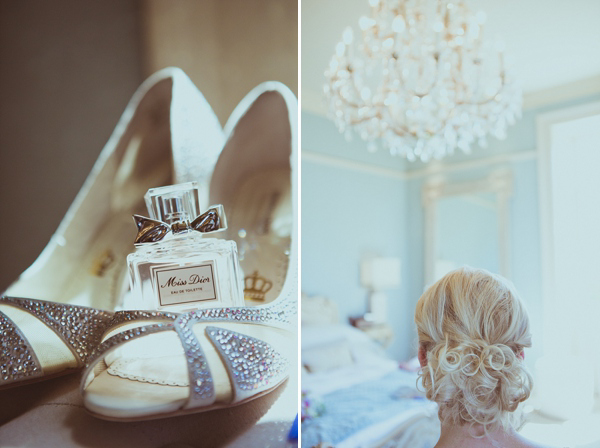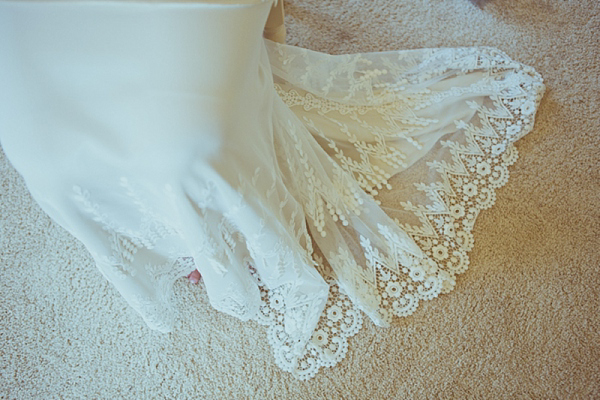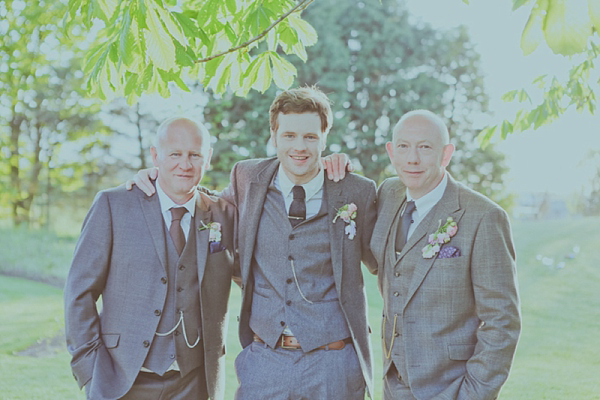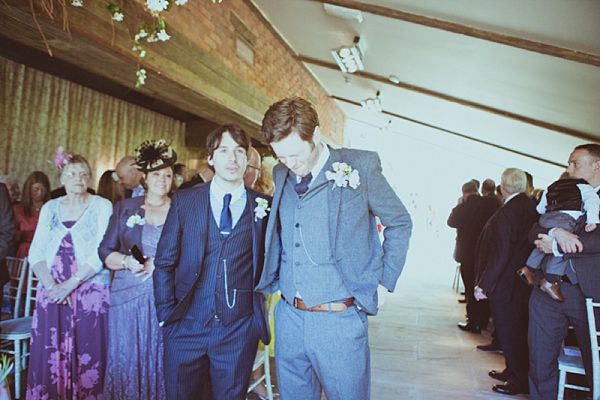 "My dad walked me down the aisle to the sound of 'Dance, Dance' by Neil Young."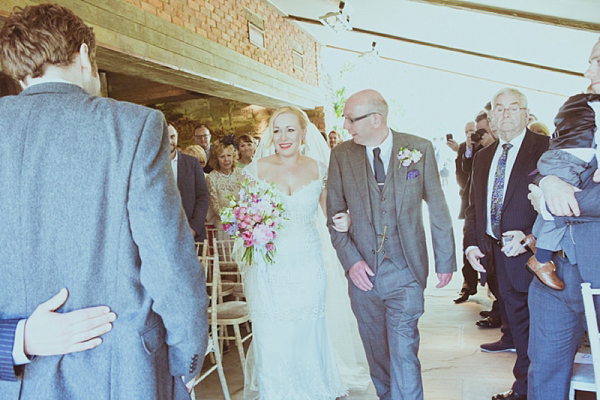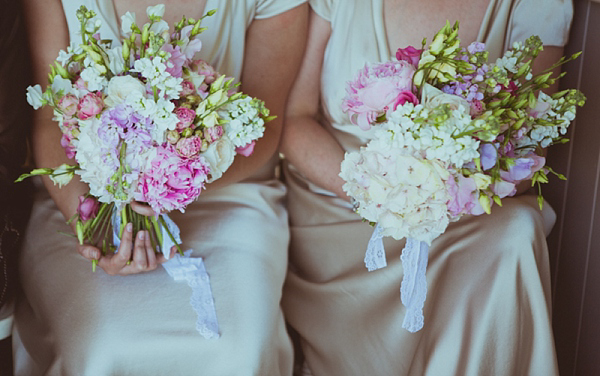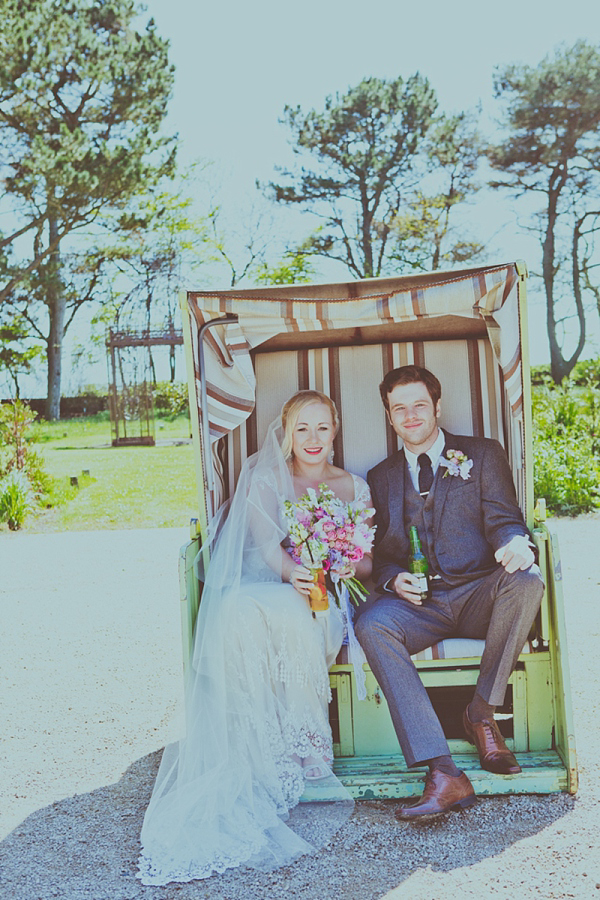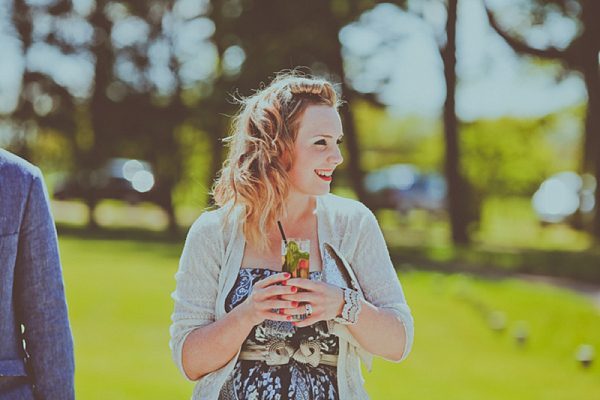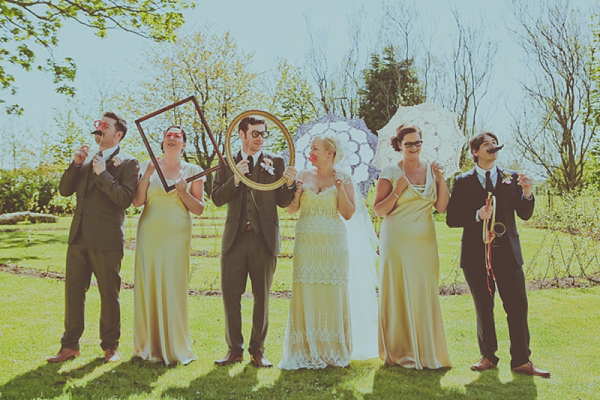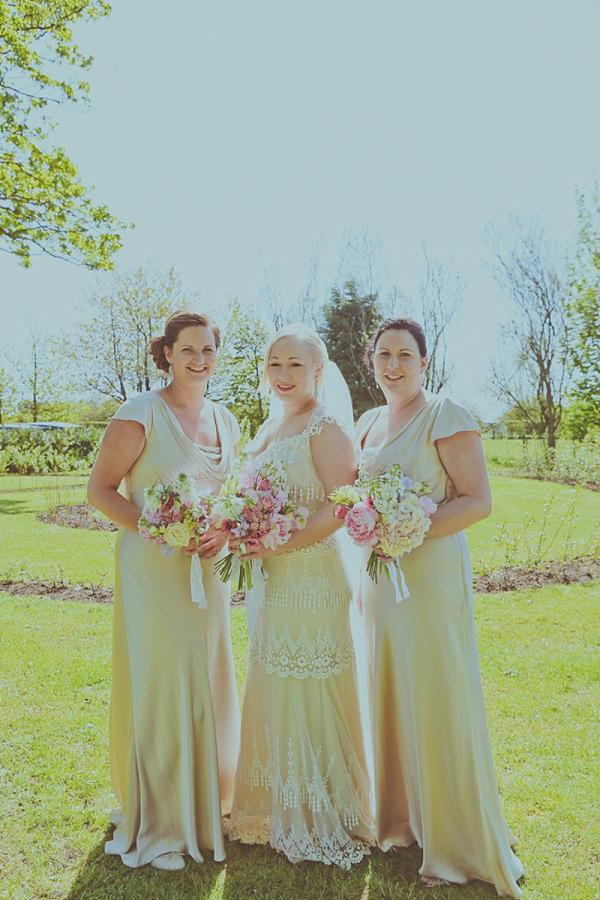 "We had popcakes with the Sgt. Pepper's logo on them and Beatles face cards for the place cards."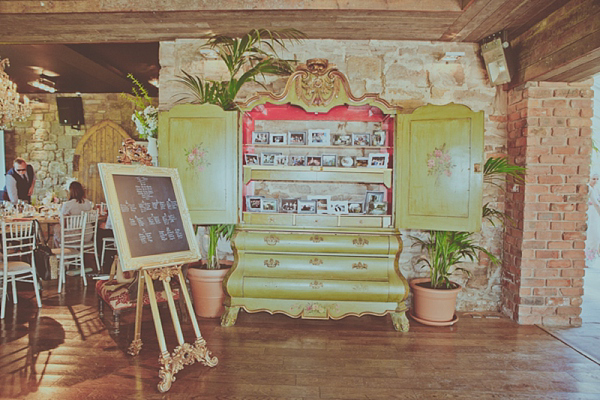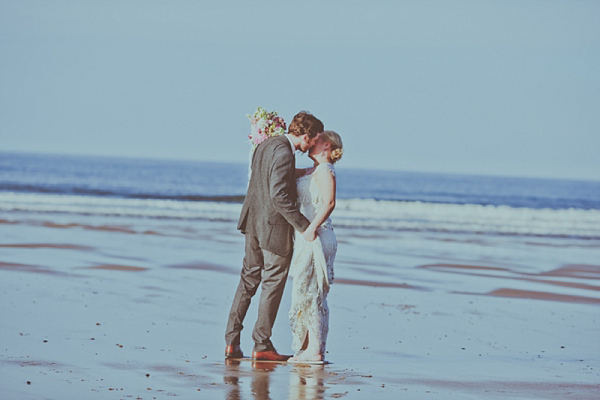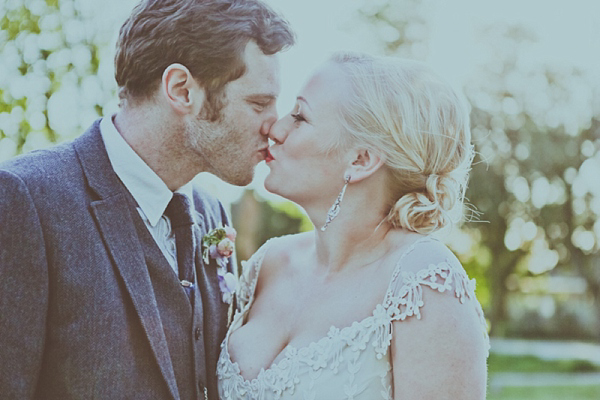 Words of Wedded Wisdom…
"Don't take things too seriously. Enjoy it and don't forget what a wedding is truly about"!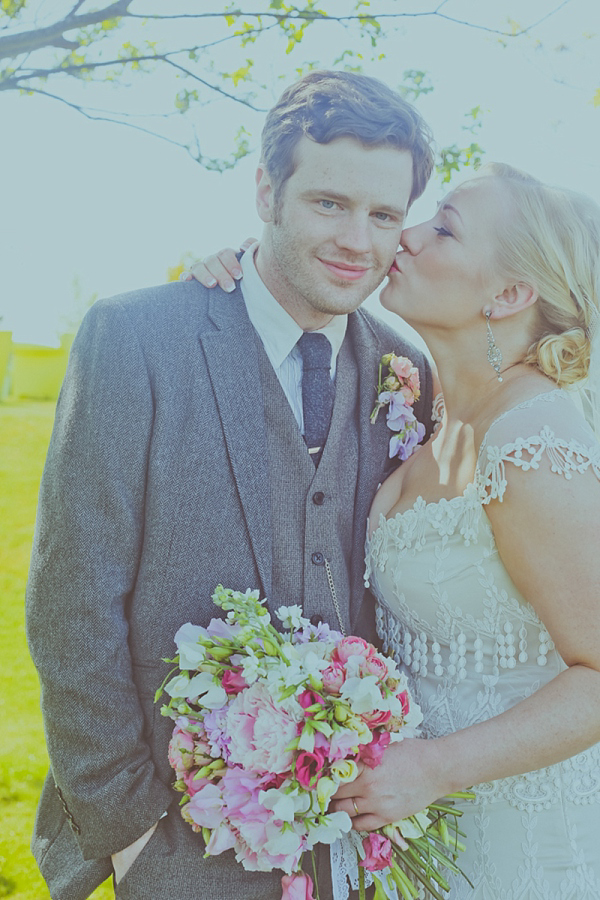 Huge congratulations Jayne and Gary on your wedding day, and thanks as always to photographer
Helen Russell for sharing her work.
If you are bride in the North of England and you love this style of photography, take a moment to visit Helen Russell's website -  Helen is super lovely, I've worked with her before and she's a great buzz of energy to be around and loves photographing couples on their wedding days.
You can see more Newton Hall weddings and more Claire Pettibone brides here.
I'd love to know what you love about this wedding 🙂
Happy Friday!
Annabel

Photographer – Helen Russell
Venue – Newton Hall in Northumberland
Dress – Kristene by Claire Pettibone via The White Room in Sheffield
Shoes – Benjamin Adams
Veil – Veiled Beauty
Accessories – EBay
Hair and make-up Artist – Lisa Jones
Grooms Suit – Next
Bridesmaids Dresses – John Lewis
Pageboy outfits – Monsoon
Cake – Cake Poppins + popcakes
Flowers – Bels Flowers
Photo booth – Snaparazzi
Entertainment – Nick Harper – musician
Rings – H Samuels