Good morning all.  Are any of you planning a wedding in Italy? We hope you might find this wedding inspirational if so.  Kate and David ted the knot on 6 June 2013, with a ceremony at  San Francesco Cloisters in Sorrento, Italy, followed by a reception at the Grand Hotel Excelsior Vittoria.
"We both wanted a relaxed, intimate vibe for our wedding so we
could enjoy the company of our lovely guests. We also wanted a stylish,
classic, elegant day so we kept things a little understated – we didn't
opt for a colour scheme as such, I knew I wanted quite neutral colours,
nothing too bright. 
I knew the vibrant colours that Italy is renowned
for would do all the taking and our super talented photographer, Adam Johnson certainly captured this!"
Photography Copyright (c) 2013, ARJ Photography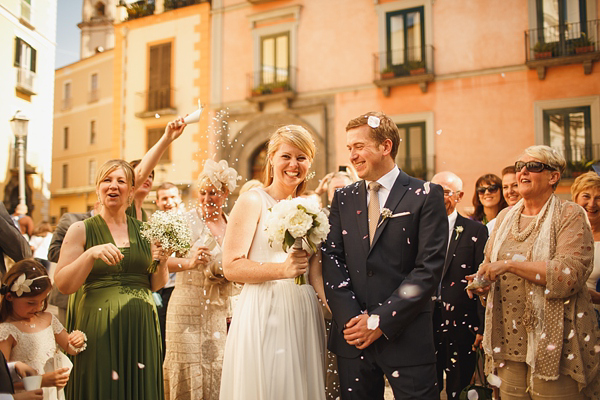 "We are from the UK and currently live in Sydney, Australia. Due
to the probable expense of a trip to Australia for our families and
friends, we originally decided to have our wedding in the UK so that we
could make sure we spent it with them. During a trip to the UK last year
we checked out many venues across Cheshire but we couldn't quite find
what we were looking for.
When we got back to Sydney and after chatting
with our families, we started to do some research into weddings abroad,
in particular Italy. Personally, I had always loved the idea of getting
married in Italy – the food, the people, the language, the culture – it
all spells romance for me so we took to the world wide web and stumbled
upon the stunning pictures of the San Francesco Cloisters in Sorrento.
After a little more digging we were sold and we booked our wedding for
the following June. 
"We also found the five star Grand Hotel Excelsior
Vittoria via a list of potential reception venues supplied to us by our
wedding planners. It has got to be one of the most beautiful hotels in
the area – the most beautiful hotel we have ever stayed in that's for
sure! The staff are so obliging, the views are breath-taking and the
rooms are stunning.
The hotel very kindly upgraded us to the Princess
Margaret Suite for our entire stay – this truly helped to make the
wedding – getting ready in this magnificent room was an experience in
itself."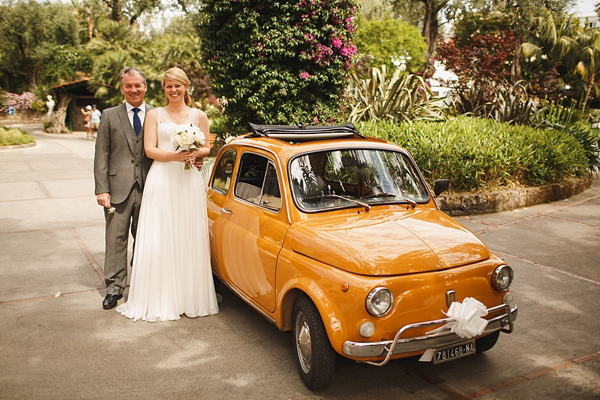 "David and I met on the Easter bank holiday weekend, 12
years ago at a bus stop in our home town, I was 19 and David was 21 –
we were both heading out for a night out with our friends.  Actually,
you could say we met long before that as we actually briefly worked
together as waitress and pot washer, but the bus stop occasion was the
night David actually asked for my number so we always say this was how
we really met."
In 2007, after six years together I moved in with
David into the house he was renovating, then in September 2010 we made
the move to Australia together (a life-long dream of David's!). On NYE
that same year, we settled down with friends to watch the world-famous
Sydney Harbour Bridge firework display, as they fired into the night's
sky and as 2011 began, David turned to me with a big smile on his face
and popped the question. There were tears and smiles all round – it was
amazing!
It took a little planning and a few trips to the UK before we finally got around to the wedding almost three years later."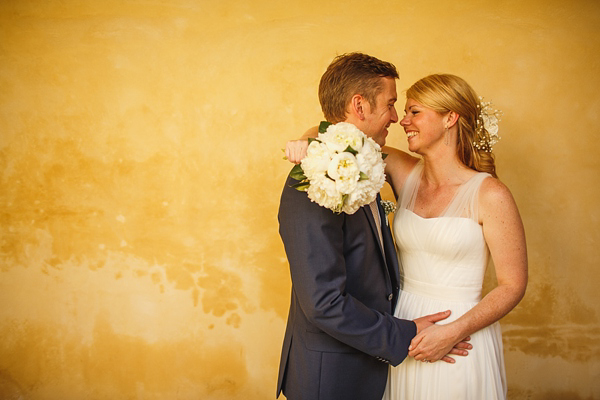 "My dress was by Melanie Ford.  I
must admit it was a pretty daunting task to go wedding dress shopping
by myself without the feedback and support of my Mum and (my style twin)
Sister. Coupled with the fact I didn't know where any of the decent
bridal shops were in Sydney, I was puzzled for a long time and at one
stage thought I was never going to find anything! I did try a few
dresses on in some of the Sydney boutiques but absolutely nothing was
taking my fancy – I kept waiting for that 'you'll know when you've found
the right one' moment, but it never came. I have a very strong sense of
my own style and for some reason I just knew I wasn't going to find
what I wanted in a shop.
I had seen a couple of Melanie Ford's dresses in the wedding
magazines I had bought – each one very different but I loved them all.
I
decided to go and see her in her Sydney studio near Paddington. I took
lots of pictures from magazines I had seen and we looked at different
fabrics together and Melanie did a couple of sketches – the dress really
just evolved from that first appointment.  I love the Grecian
style wedding dress and I wanted to couple this with a romantic look
too, so I opted for the silk tulle over the shoulders – I was absolutely
delighted with my dress, I felt wonderful wearing it – how every bride
should feel on her wedding day." 
"My shoes were Randall by Badgley Mischka – I adored them!
I absolutely adore anything art-deco so I wanted to find some
beautiful art deco earrings and a bracelet. I searched high and low
across Sydney shops and markets but I couldn't find what I was looking
for. In the end I did find some stunning earrings in a Paddington
boutique – not your average bridal earrings but I loved them!"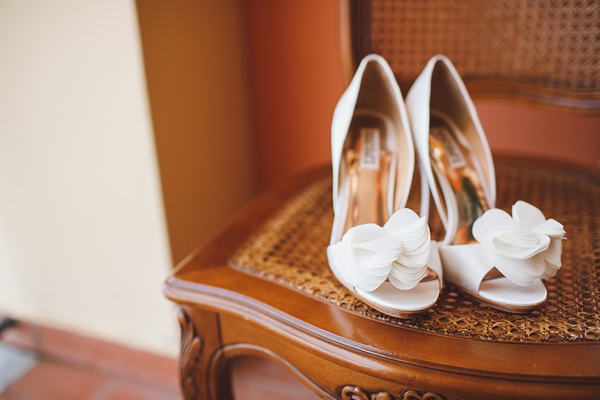 "I discovered TwoBirds bridesmaids
dresses a little earlier in the year and had been to try them on at a
stockists in Sydney. The girls then did the same in the UK and after a
little deliberation we opted for olive green."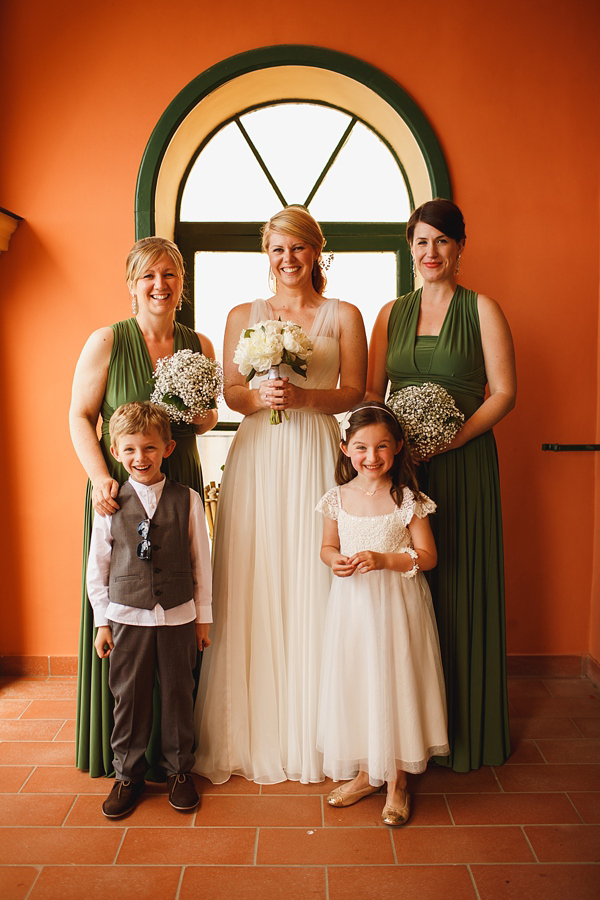 "We had a vintage, mustard-yellow Fiat 500 as our
wedding car. Although it was like sitting in a small box it was
absolutely worth it for the look on my Dad's face when he realised he'd
have to get in the back, as well as the journey back to the hotel with
the car bursting at the seams with the driver, myself, David and Adam
(plus Adam's copious cameras!) packed inside!  It also made for some amazing photographs."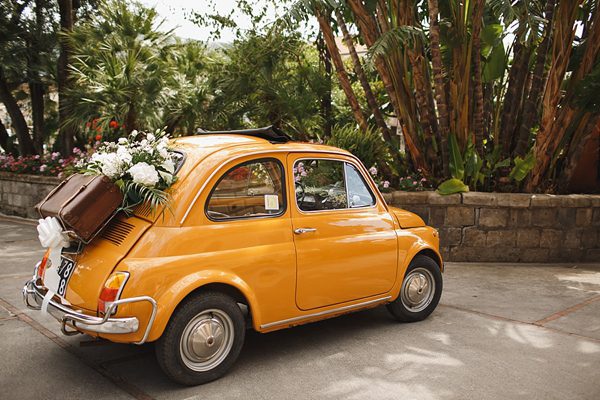 "Because we were planning the wedding from abroad, and because of
the legalities associated with getting married in Italy (not to mention
the extra hoops you have to jump through if you're not resident in your
own country) we decided to hire a wedding planner to help us out. After
some research and price comparison we found Sorrento Sunland.
Right from the word go they were fantastic. They responded to every
email (and believe me, there were many!) within 24 hours and went back
and forth with us on date options until we found the perfect date and
time.
They have excellent English skills so everything made sense to
them and they booked in many of the extra services for us including our
flowers, make-up artist, musicians for the ceremony and video coverage. I
cannot praise them enough and would definitely recommend them to anyone
thinking of a wedding in Sorrento or the Amalfi region.
The
Grand Hotel Excelsior Vittoria has its own wedding planner, so we
decided to liaise directly with her, although Sorrento Sunland offered
this service too."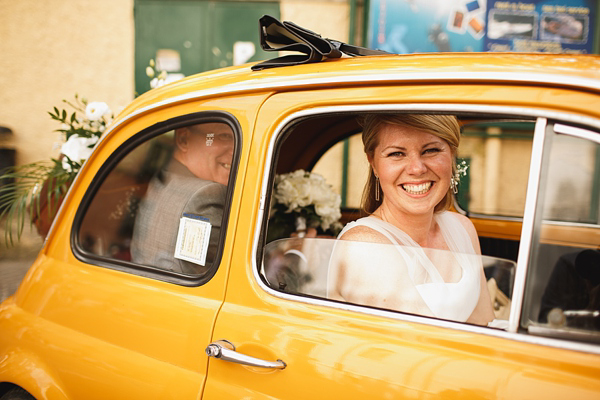 "Sorrento is famous for producing lemons. I wanted to tie something
of the location into the wedding so we provided our guests with
Sorrento-themed favours. We gave the men a small bottle of limoncello – a
lemon liquor and the ladies a box of lemon chocolate coated almonds." 
"For some reason, whenever I tried on a veil it never quite felt
like me underneath! I decided not to wear one in the end and opted for
fresh baby's breath flowers instead and a little silk flower I found in a
Sydney shop."
"My Dad walked me down the aisle to the sound of Pelagia's Song
from Captain Corelli's Mandolin. We hired a mandolin and guitar duo so
when it was played in the Cloisters it just sounded beautiful. Before I
arrived, as the guests were taking their seats they played Intermezzo
from the opera Cavalleria Rusticana, and Italian classic! 
Because we were having a civil ceremony we thought a lot about
our vows and what we should say to each other. We wanted them to have
real meaning and to capture everything we wanted to promise to each
other in front of our families and friends. In the end we settled on
just the right words.  We had two readings during our ceremony. Firstly,
one of David's friends (also a David) read a passage from Captain
Corelli's Mandolin that begins, 'Love is a temporary madness'. We also asked David's Dad, Brian, to say some words for us, he chose The Keys to Love, by Robert M. Millay.  We
didn't actually choose the readings. We asked Dave and Brian to select
something they thought was suitable – we trusted in them both to find
something suitably poignant and beautiful.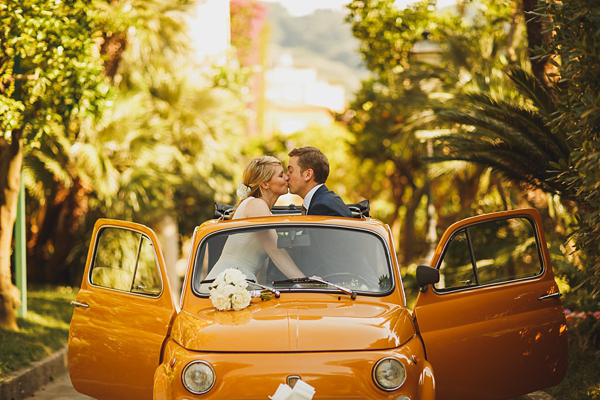 "We chose Adam Johnson of ARJ Photogaphy
for our wedding – the best decision! Photography for the wedding was
really important to me. I wanted to make sure we would end up with
beautiful images that we could treasure forever. I wanted a candid yet
stunning visual record of our entire day – images that we could look at
and through which our wedding would come back to life. Believe me, Adam
has provided just that! I cannot express just how  delighted I am with
the images that Adam has provided us with, not only do they capture the
mood and the emotion, but also the beauty of our locations and Italy.
Having spotted Adam's work whilst doing my research all the way from
Australia, I knew he would do a fine job for us.
We met Adam in the UK
when we were originally thinking of getting married there and we stayed
in touch with him throughout the planning stages. He was keen to capture
the wedding for us which we took as a great sign – Adam is a relaxed,
confident photographer who spies the perfect shots on your wedding day.
Anyone looking for stunning wedding photography, Adam's your man!"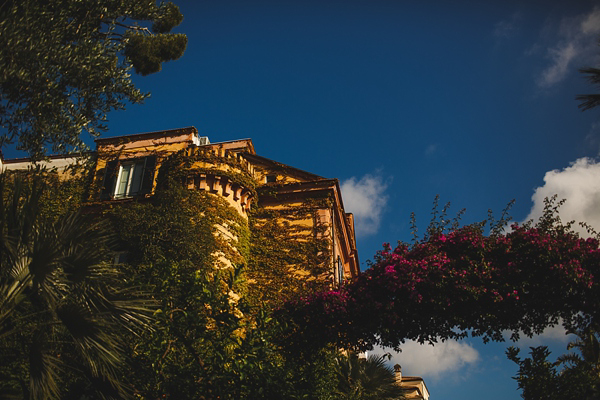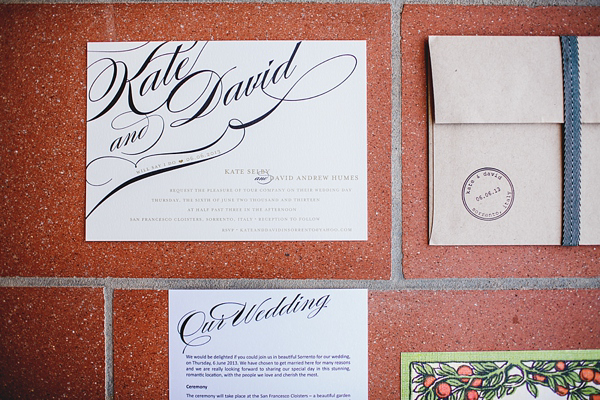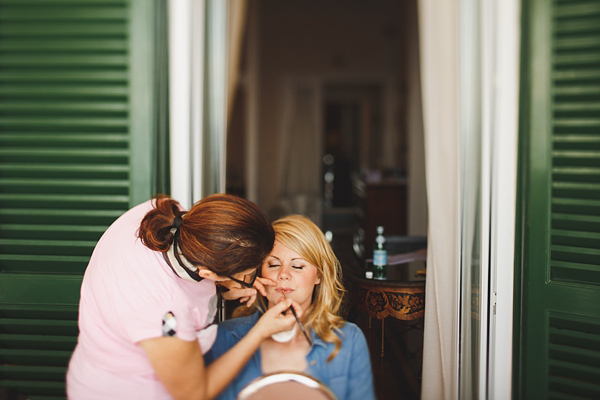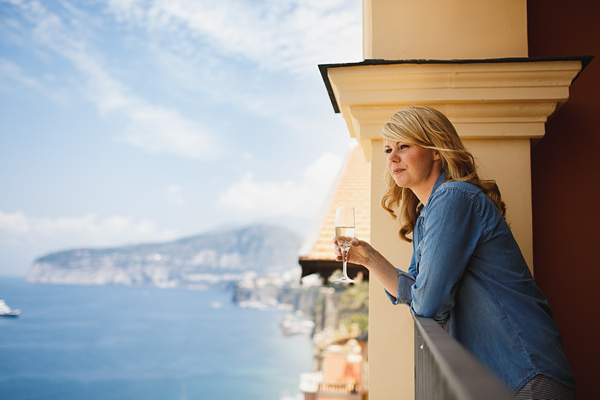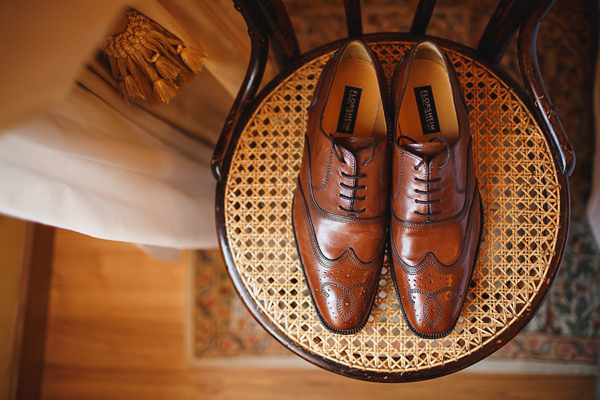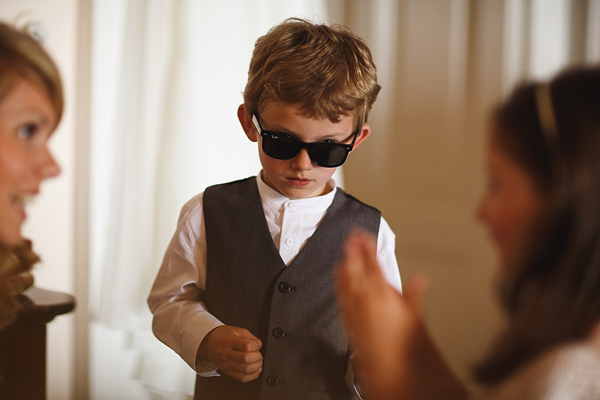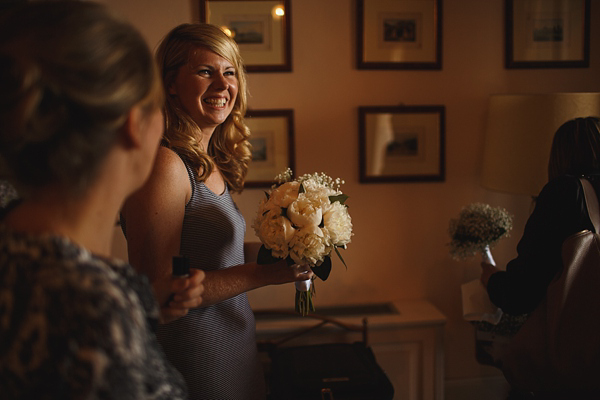 "For the flowers, which were supplied locally and organised by our wedding planners Sorrento Sunland, we
opted for white peonies and baby's breath for the bridesmaids, my niece
Tilly (flower girl) and the guys – I had had my eye on this flower for a
long, long time, it's just so stunning and effective in large bunches.
I
must say, having not been able to oversee every last detail, I was
absolutely delighted with how everything came together – the colours and
little details worked beautifully together – it was a vision!"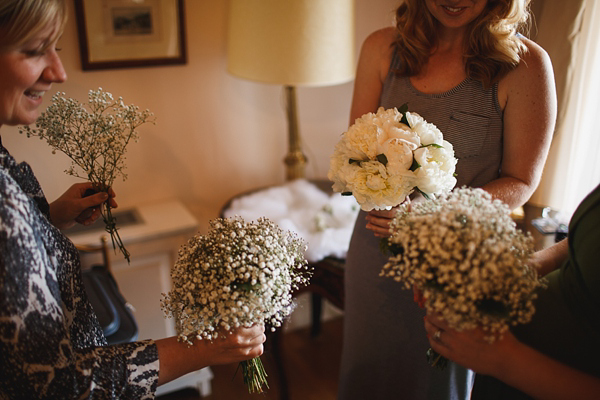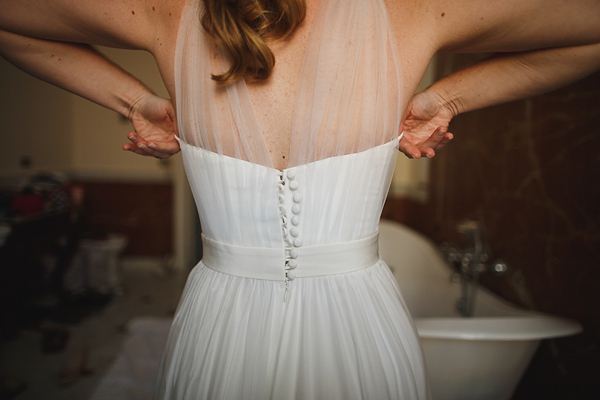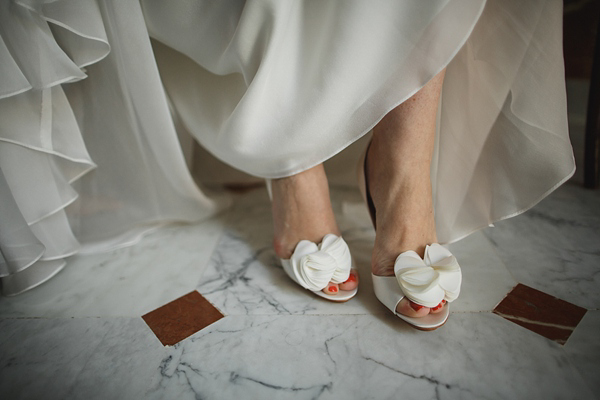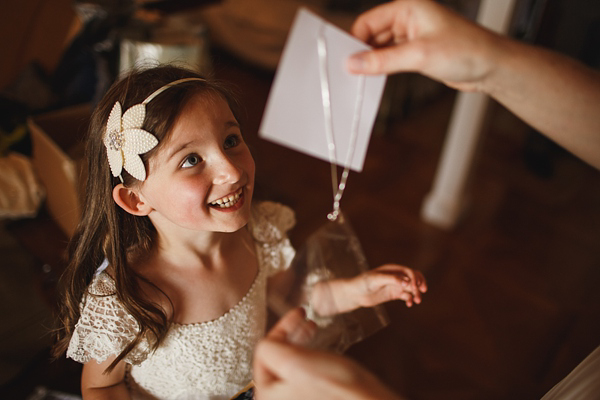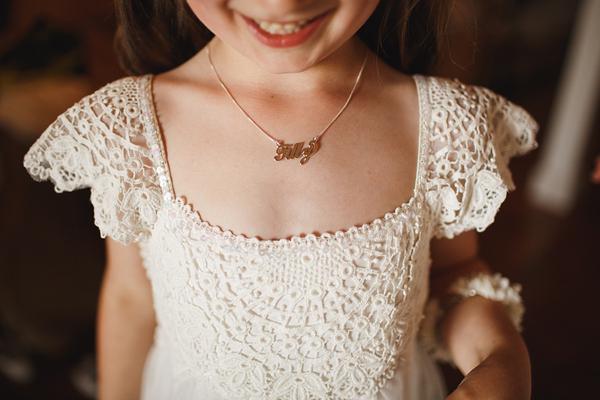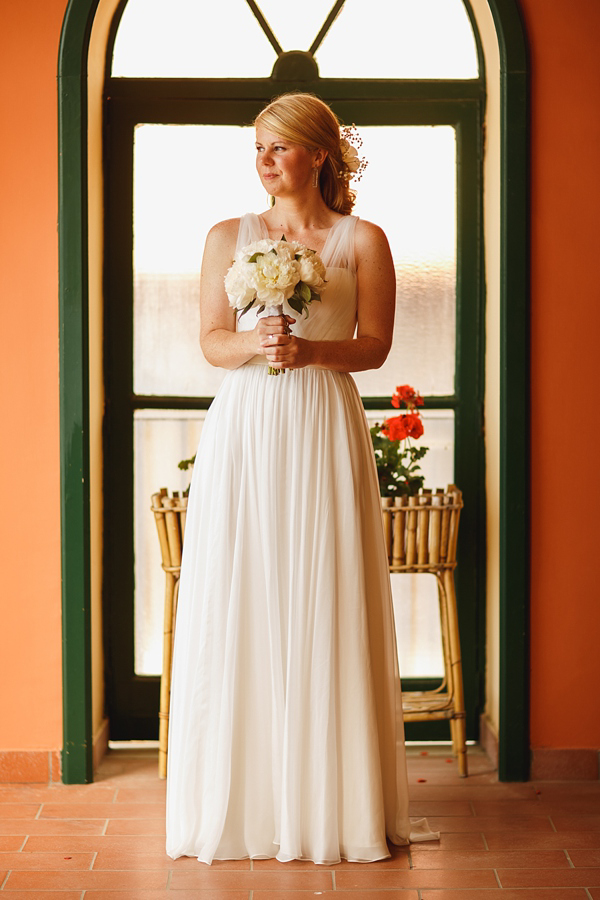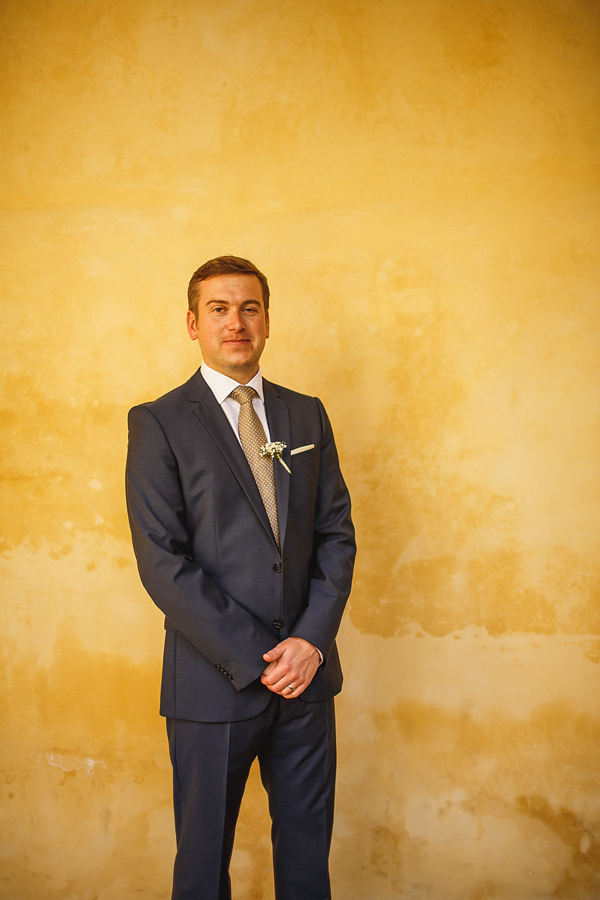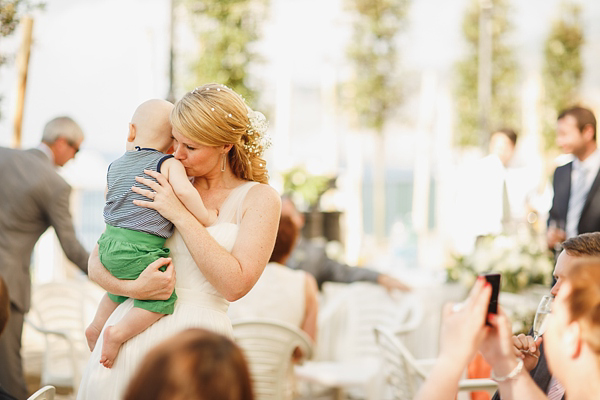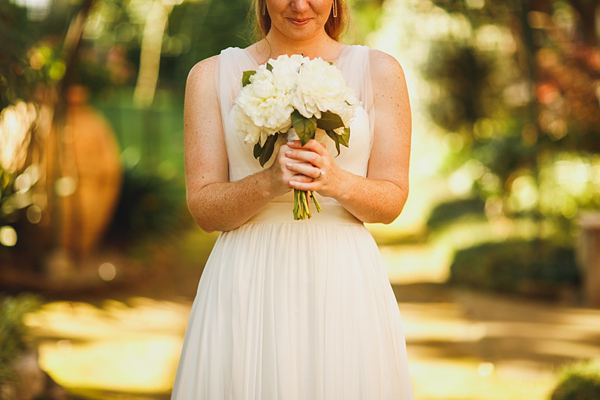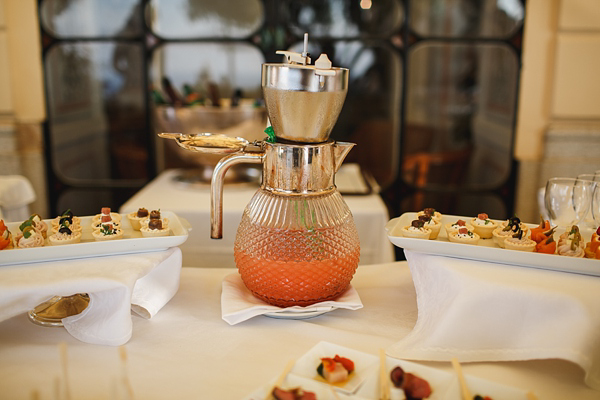 "Right up until the wedding day we didn't really have a first dance
song planned. We have plenty of 'us' songs that we've listened to over
the years, but they weren't really suitable for the type of wedding we
were having and the setting. One night we watched a film together and at
the end Burt Bacharach's, This Guy's in Love with You came on, we
instantly fell in love with it and I downloaded it to my iPhone – we
often listened to it after that. Weirdly enough (although I like to
think it was fate) at our wedding, just about the time we should have
been having our first dance, what did the singer start to sing? You
guessed it! David and I just looked at each other and we knew, this was
our time to dance."
Words of Wedded Wisdom…
"Trust your instinct! I knew a wedding in Italy was
going to be the right fit for me and David – even without visiting or
seeing our venues in real life. Because we were planning the wedding
from afar, we had to rely on instinct and our vision for the day – with
lots of research and trust in ourselves we pulled it off!
Before we arrived in Sorrento (three days ahead of the
wedding), David and I had not seen our families and friends for just
over a year. To be able to celebrate our special day in the most
beautiful of locations with the people we love and cherish the most in
this world was one of the most amazing parts of our wedding. The other
amazing part was saying our vows to each other. All I wanted to do was
to look straight at David and say those words to him. He didn't take his
eyes off me while he was saying his vows either – it felt pretty
special!"
A big thank you to ARJ Photography for sharing these beautiful images.  We'd love to hear from those of you planning an Italian or destination wedding – leave a message below with your experiences so far.
Wiht much love everyone,
Annabel
Photographer – ARJ Photography
Wedding Planner/Stylist – Sorrento Sunland
Venue – Vittoria Terrace, Grand Hotel Excelsior Vittoria, Sorrento, Italy
Wedding Dress – Melanie Ford
Brides Shoes -  Randall by Badgley Mischka
Grooms Suit – Hugo Boss + Florsheim shoes
Bridesmaids Dresses – TwoBirds + Snakeskin print mules from Marks and Spencer
Flowergirls + Pageboy outfits – Monsoon
Flowers – Supplied via Sorrento Sunland
Cake  – Supplied via Sorrento Sunland
Transport – mustard yellow Fiat 500
Rings - Cerrone, Sydney
Hair and make-up Artist – Supplied via Sorrento Sunland