Win Your Wedding Dress Worth £2,500 With TDR Bridal Birmingham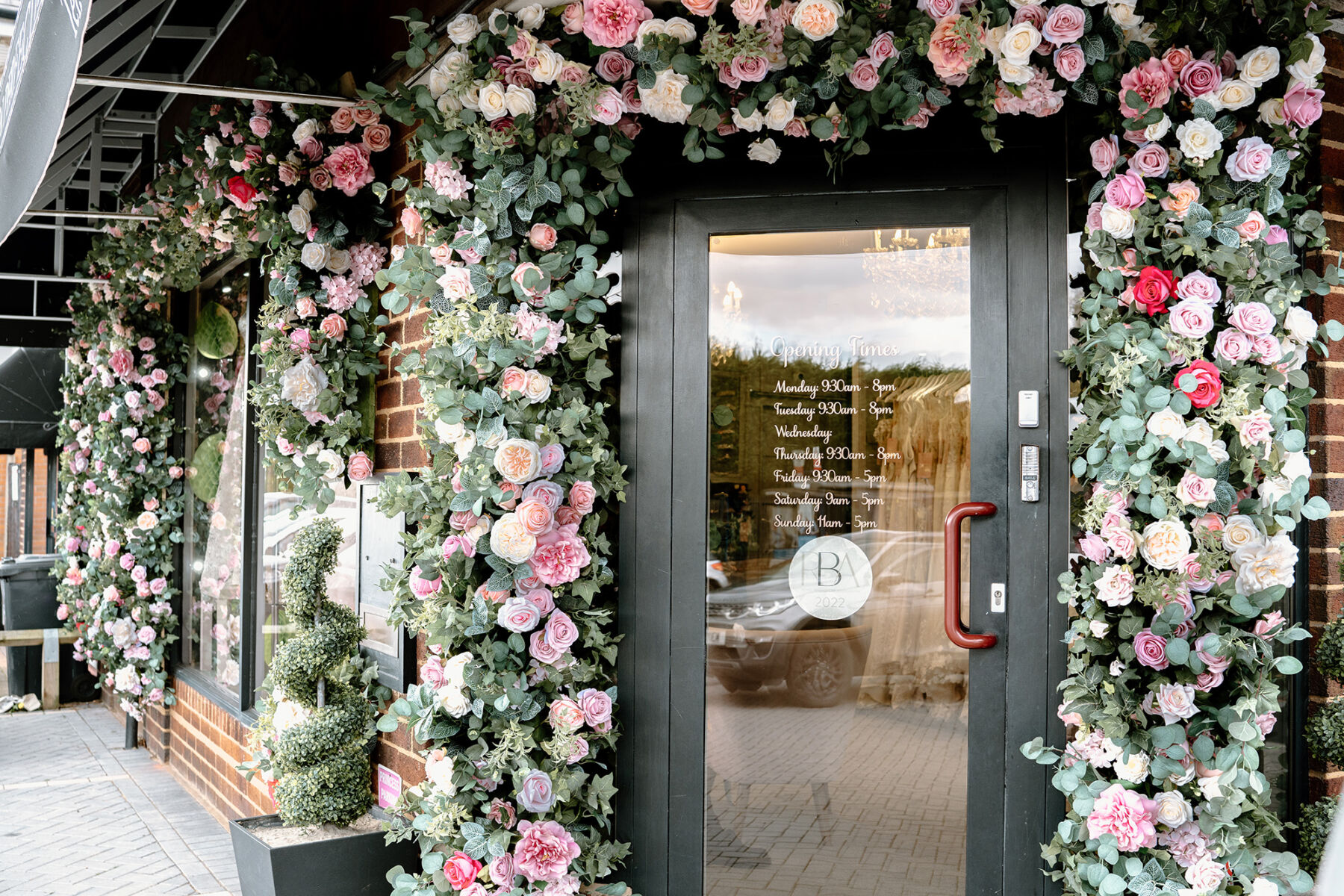 It's definitely the time of year for celebrations and we're so thrilled to be raising a glass in congratulations to our friends at TDR Bridal in Birmingham as they mark their 15 year anniversary with a fabulous new look and look forward to an incredible summer.
The new website and branding are fresh and contemporary but still classic and sophisticated and, after a super busy period post-pandemic, the team are clearly looking to the future. And, knowing TDR Bridal as we do, we have no doubt at all that the future is very bright indeed!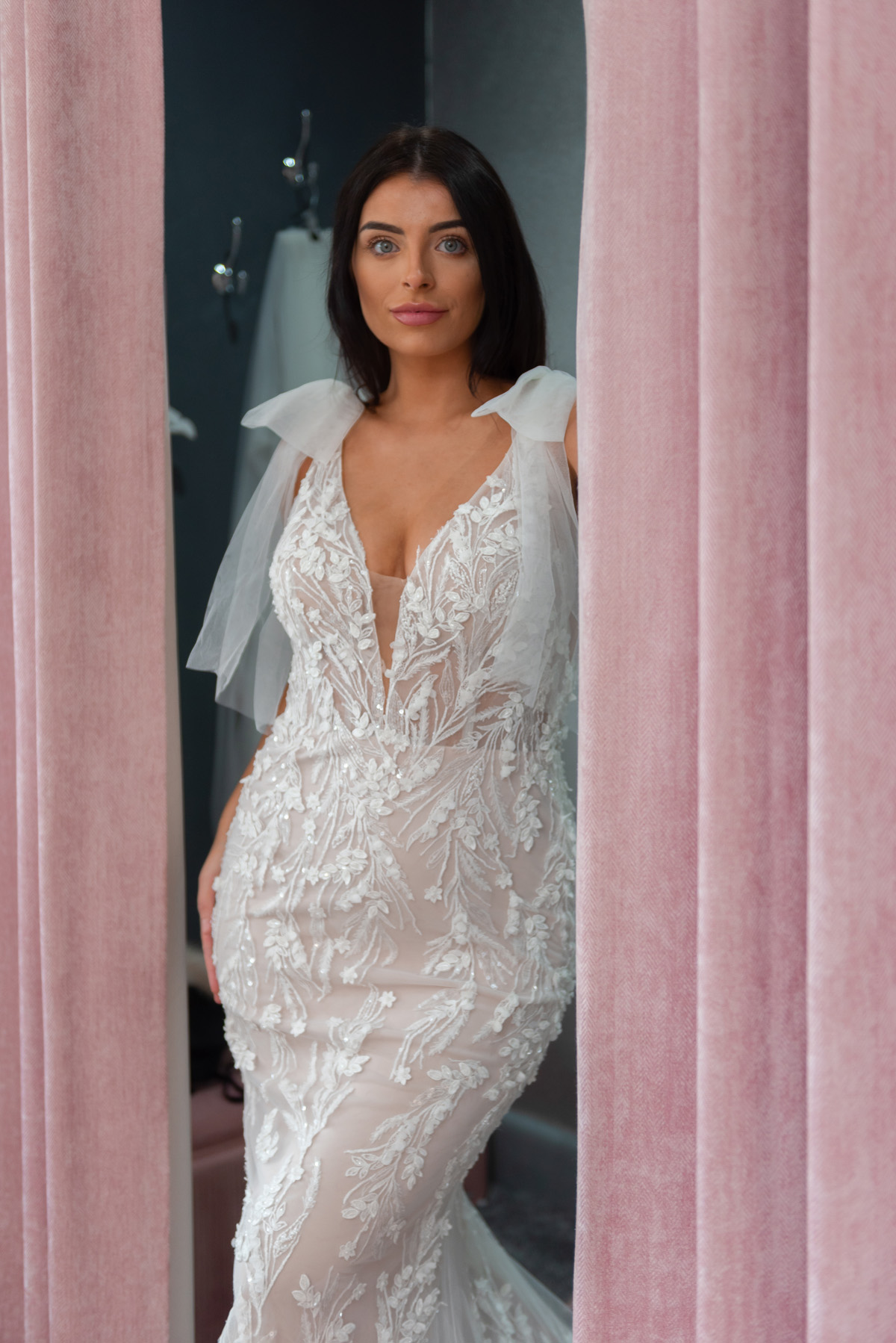 This is a boutique that you most certainly need to know about so let us introduce you to TDR Bridal, one of the UK's biggest bridal boutiques, with over 400 dresses in stock, offering unrivalled support to brides from all over the country as they commence their wedding planning journey.
In fact, TDR is so much more than a boutique – it's an experience and, most importantly, it's a place where brides feel happy, excited, cared about and safe. Offering dresses in sizes 2 to 32, the boutique is a welcoming and inclusive space where the team feel like friends from the moment you arrive.
As well as creating the perfect environment for brides, TDR Bridal also makes sure that you're spoilt for choice when it comes to choosing your gown and you'll find collections from a whole host of exceptional designers in store.
From Sassi Holford, Enzoani, Mori Lee, Justin Alexander and Sottero & Midgley to Ronald Joyce, Ellis Bridals, House of Mooshki, Madison James and many more, the collections are handpicked to showcase the best of bridal design.
There's even an in-house exclusive collection, 'Rebecca's Choice', not to mention menswear, a bridal outlet, in-house seamstresses and all the little extras every bride needs.
Pictured, real TDR Bridal brides!
We're so happy to be joined by founder Rebecca Baddeley to tell us more about the phenomenon that is TDR Bridal and we started by asking her just how they exceed expectations time and time again:
"Brides are looking for individual care and attention, for guidance and gentle encouragement to make the biggest purchase of their life. They want expert advice and opinion without feeling pushed or rushed. This is what my team is brilliant at – we are building trust and friendship every time a bride walks through the door of TDR."
"TDR offers something quite unique – wonderful fun and enjoyable appointments, of course, with the best selection of dresses in the West Midlands if not nationally, but then a keepsake box full of goodies, an exclusive portal that guides the bride along the way and through the tracking of her dress and relevant appointments, access to a private Facebook group just for TDR brides, in-house seamstresses, boxing and cleaning, a free veil loan service for hair trials, even my own personal phone number, which brides can use to call if they are feeling anxious about their wedding in any way, at any time."
"We also plant a tree for every dress sold plus we are also the most inclusive boutique I know of, with good wheelchair access, dresses to suit every size, shape and situation and we even learnt sign language during lockdown."
When you choose your dress at TDR, you'll receive access to your portal, which will send prompts and reminders to you, and you'll also receive our Order of Service, which lists all of the appointments available – from your first try on appointment, your accessories appointment, petticoat and hair trials, fitting appointments, your collection appointment and all the bits before, after and in-between.
"Our brides know exactly where their dress is, when to book an appointment and what to do next. And we are right there for them, every step of the way."
"I mean it when I say I love everything about my job – I couldn't possibly choose one aspect. It's always been tough to make it in the bridal industry but the challenges of the last few years have meant that only the fittest survive and flourish. If I didn't love what I do so much, it might have been very easy to quit."
Bridal Trends
And what does Rebecca think are the current big trends in bridal and what might we see later in the year? We also had to ask her advice on finding the right boutique…
"The demand for fitted lace dresses with a train and feature sleeves continues apace. Luckily, we have hundreds of dresses that are bang on trend, along with a selection for brides who are looking for something more traditional, coloured dresses for brides who want something different, retro styles from House of Mooshki and fashion-forward dresses from designers like Jolie by Berta and Paul Zeni."
Choosing The Right Boutique
"If I could give one piece of advice to brides, I would say to choose a boutique that feels right – somewhere you will be welcomed, not pressurised; guided by someone you like and trust. Have a look at what they are posting on social media to see if it's the right environment for you. Look at their brides – can you imagine yourself in their shoes?"
"Do your research on the boutique's designers – if you want a ballgown, fairy tale dress and the shop you're looking at only stocks slinky sheath dresses, go somewhere else. Alternatively, just come to us – you won't need to visit another shop – promise!"
Enter to Win a £2,500 Wedding Dress
The summer celebrations will be continuing at TDR Bridal and there are lots of ways that you can get involved. You could join the team for their Fabulous at Fifteen event – entry is free, you simply need to secure your ticket – or you could claim your exclusive free gift when you book your first wedding dress appointment at TDR Bridal in July or August. Call the boutique on 0121 423 2777 or book online.
But the big news is that TDR Bridal are giving one lucky bride the chance to win her wedding dress up to the value of £2,500 so jump on over to the brand new website now to find out more.