Bridgerton Inspired Long White Gloves & Halfpenny London Statement Bow Dress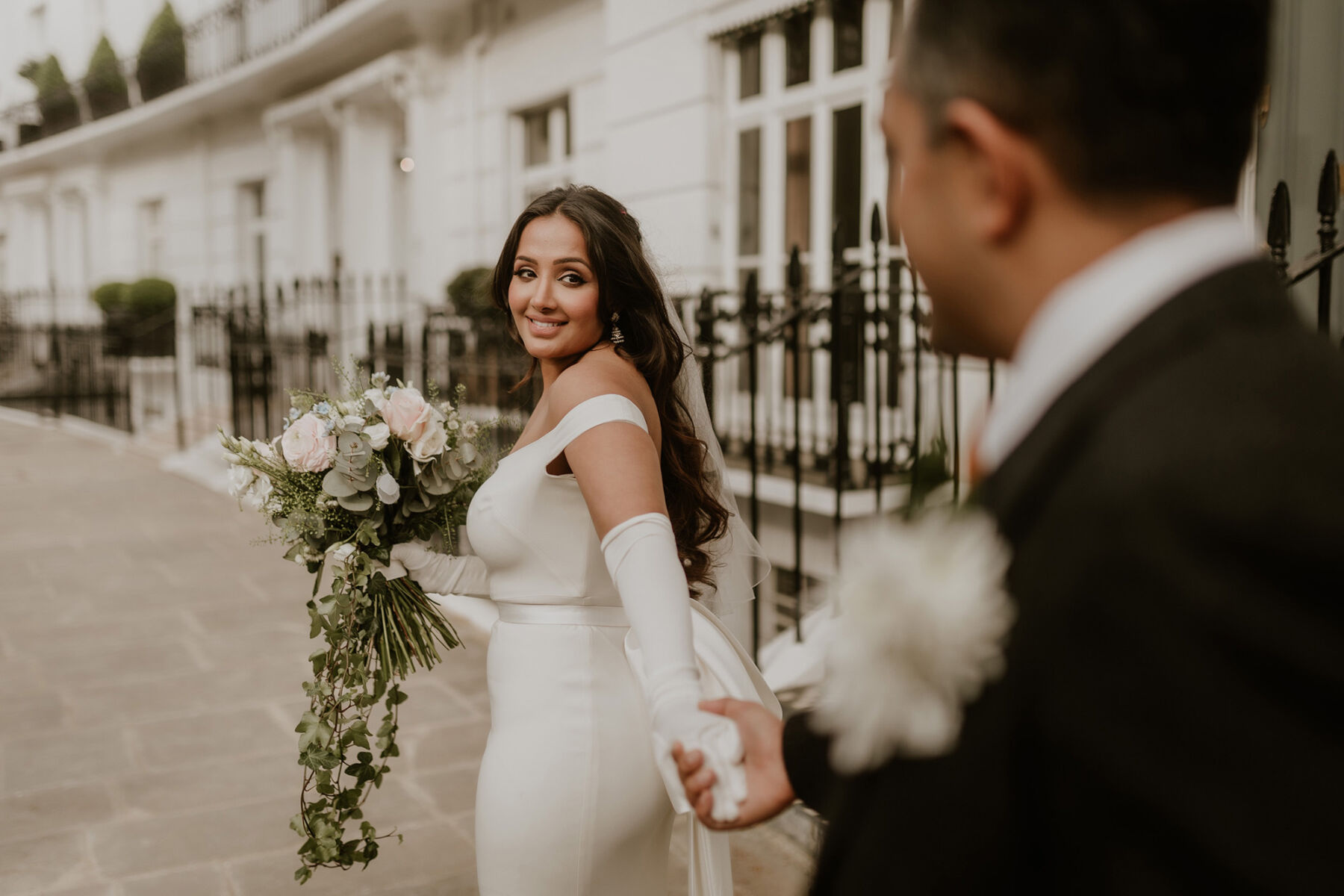 Bhavi, Managing Director for a private jet company married her beau Raj, a Financial Portfolio Manager on 22nd April 2022 with a super chic city wedding at Chelsea Old Town Hall, followed by a champagne reception at the Franklin Hotel and then dinner at Daphne's.
The bride chose a Halfpenny London dress with a huge statement bow for her nuptials and looked incredible for it.
We hope you enjoy these beautiful images by The Kensington Photographer as much as we have loved preparing this wedding to share with you.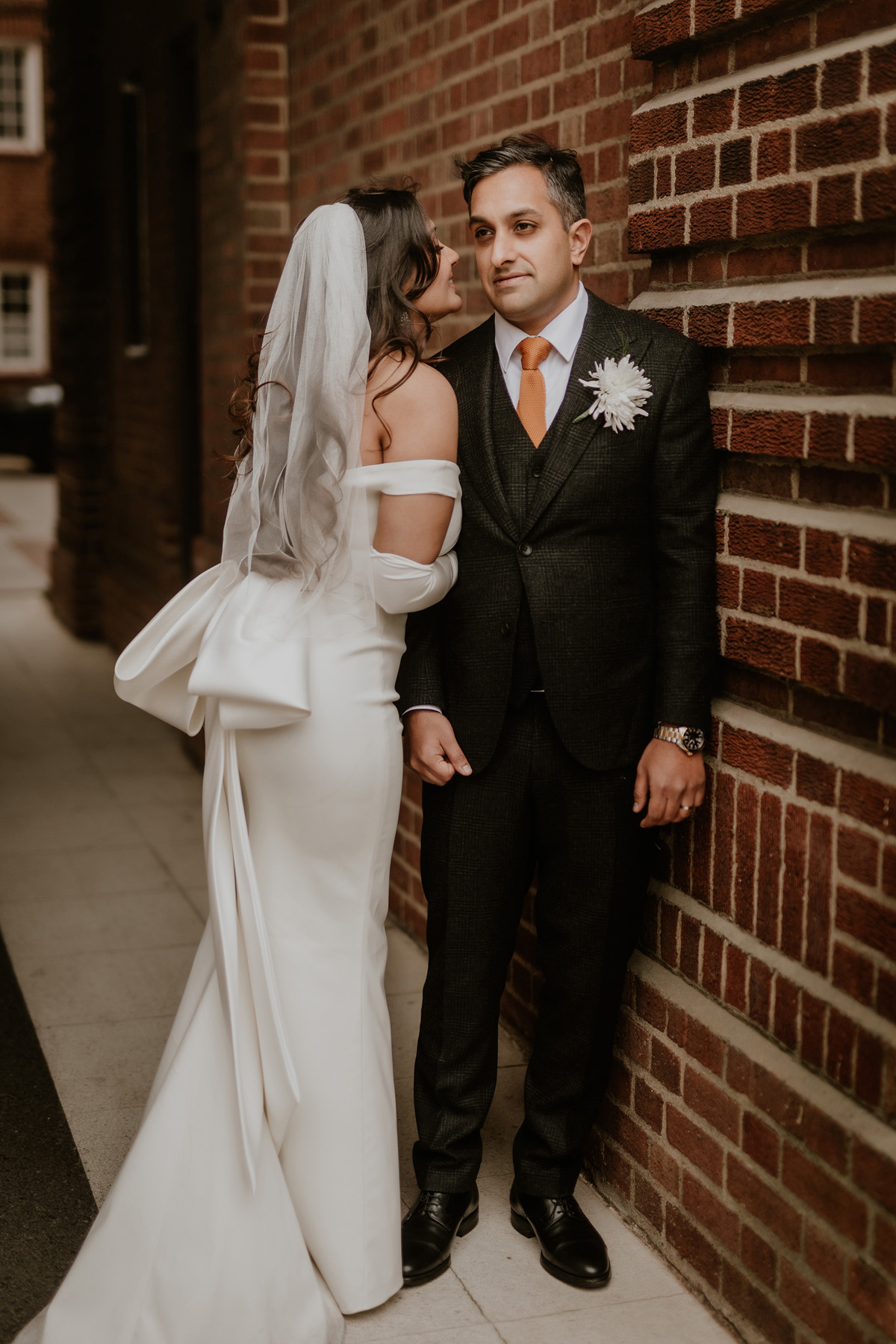 The Dress & Veil
I spent the pandemic watching Bridgerton hence the elbow length gloves, and the bow was a must – and I really wanted a vintage yet timeless look.
My dress and silk veil were both from Halfpenny London. My bow was my favourite thing I wore.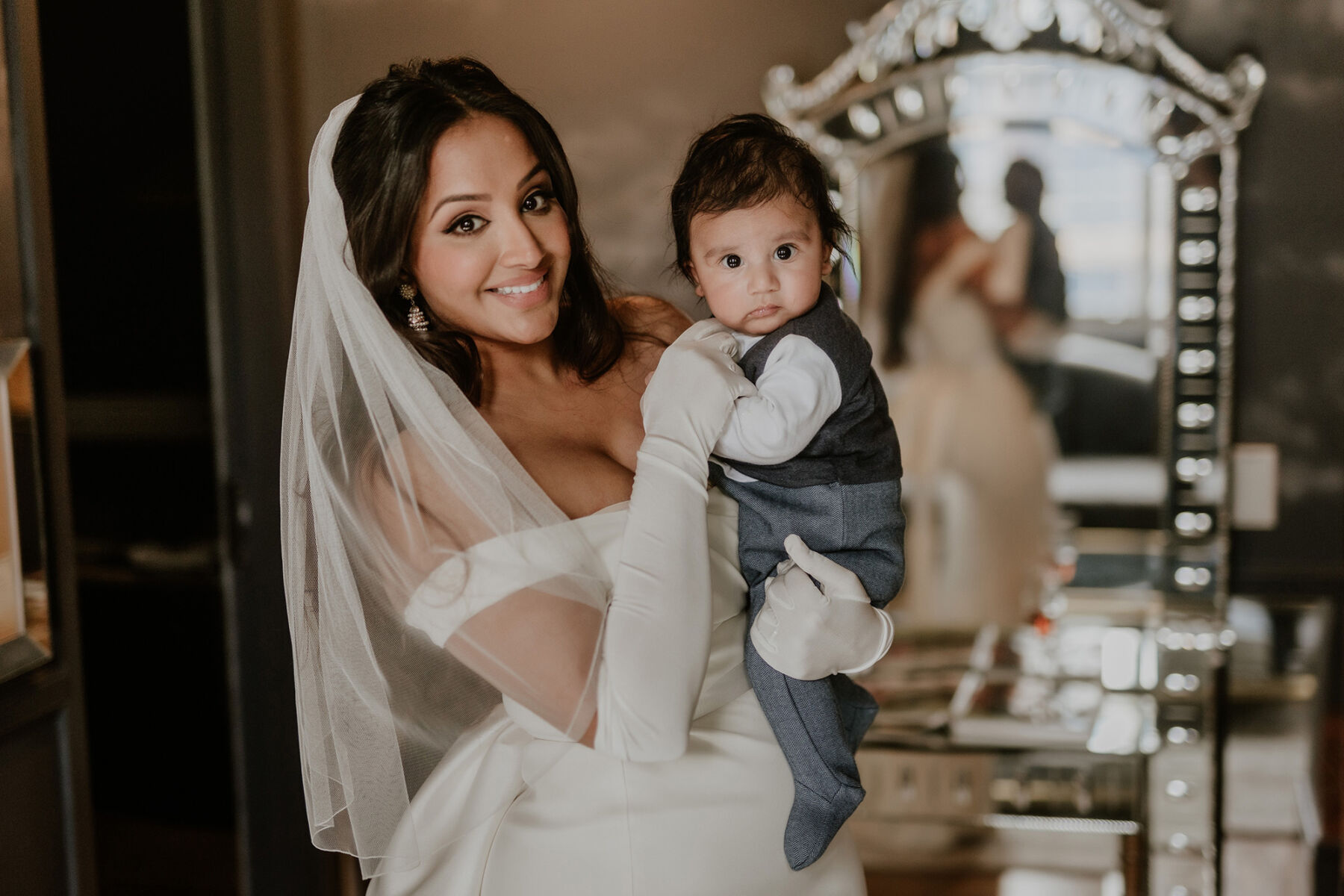 In the directory Halfpenny London
Listed in
Boutiques
This was the scent that was sprayed in the hotel when Raj proposed to me in Denmark.
The jewellery I wore belonged to my late grandmother. I wore her pearls as my 'something borrowed'.
The Ceremony
Our reception was held at Chelsea Old Town and officiated by the Hall's own Registrars.
We exchanged our private vows created for one another in the evening.
How They Met
We celebrate nine years of being together this June. We got engaged two years ago. We met at his sister's wedding, and it was very much love at first site – for me anyway – it took him a few months 😉
Our wedding date was not affected by the pandemic, but we had initially wanted an Indian wedding. However, we realised we would struggle with crowd control and we didn't want to make anyone invited feel uncomfortable.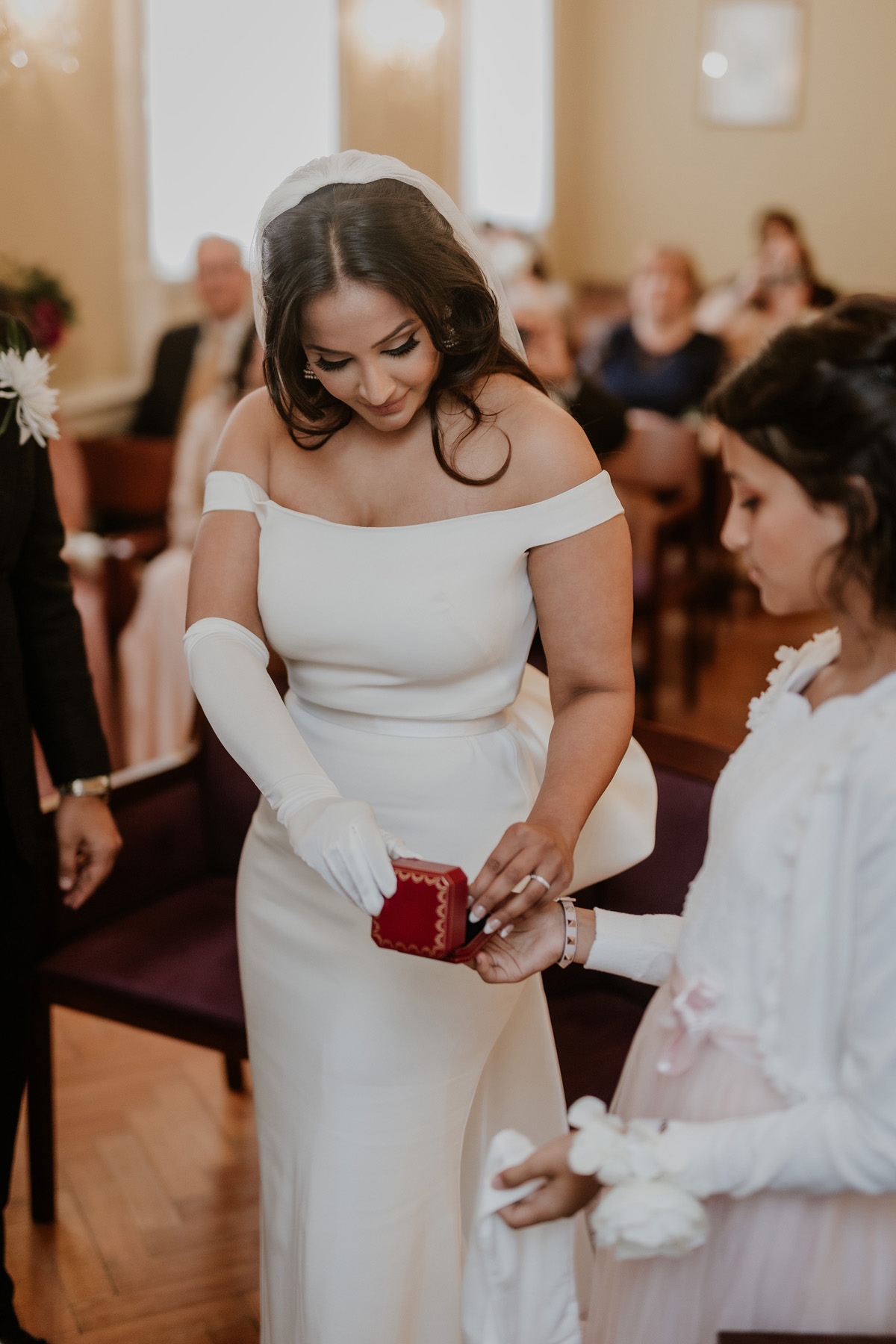 The Photographer
We hired Micky, aka, The Kensington Photographer.  Micky' portfolio showed he could capture everything I loved about Kensington & Chelsea and on the day he did that plus more.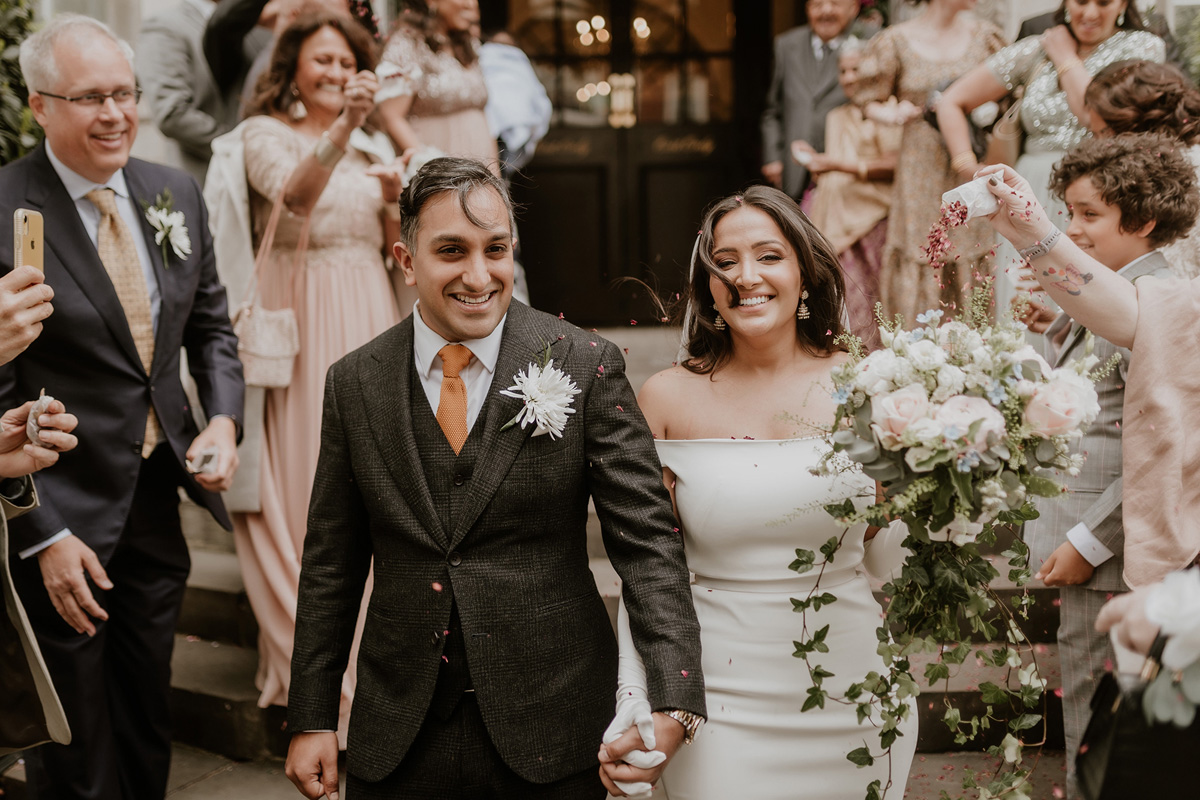 As much as I would want to keep the Kensington Photographer as my best kept secret, the photographs speak for themselves.
In the directory Zach & Grace
Listed in
Photographers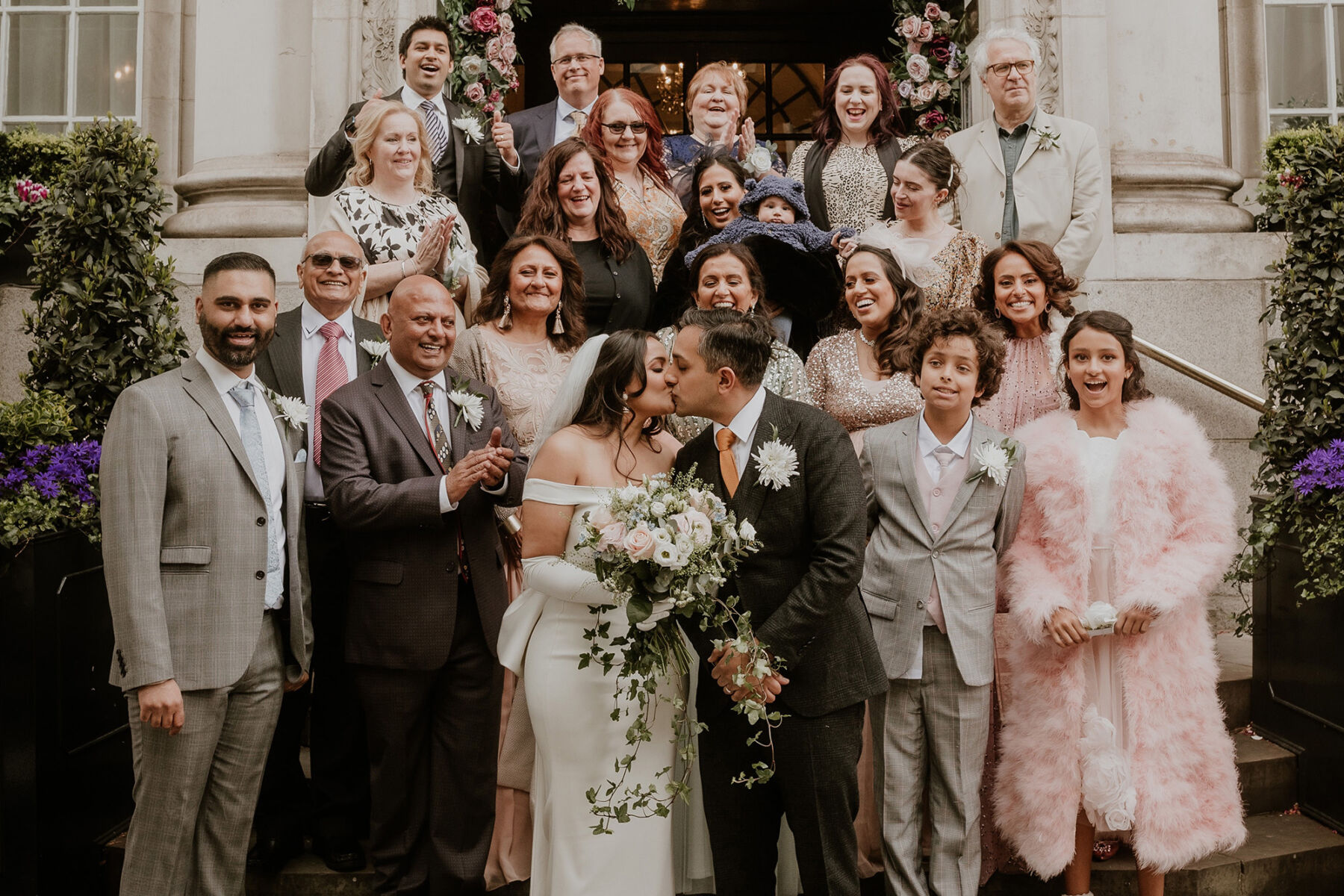 Reception, Decor & Detail
The couple made their way to Daphne's restaurant for a dinner party celebration with their close friends and family.
Their luxurious floral wedding cake was from Cake Walk London. It included a top layer of chocolate, Raj's favourite. and two bottom tiers of vanilla sponge.
The couple went on to take a first dance to Elton John's 'Your Song'.
Words of Wedded Wisdom
Plan and prepare and on the day itself, enjoy and embrace and take in every moment.
I visited a tonne of wedding blogs initially and it led to confusion and decision fatigue.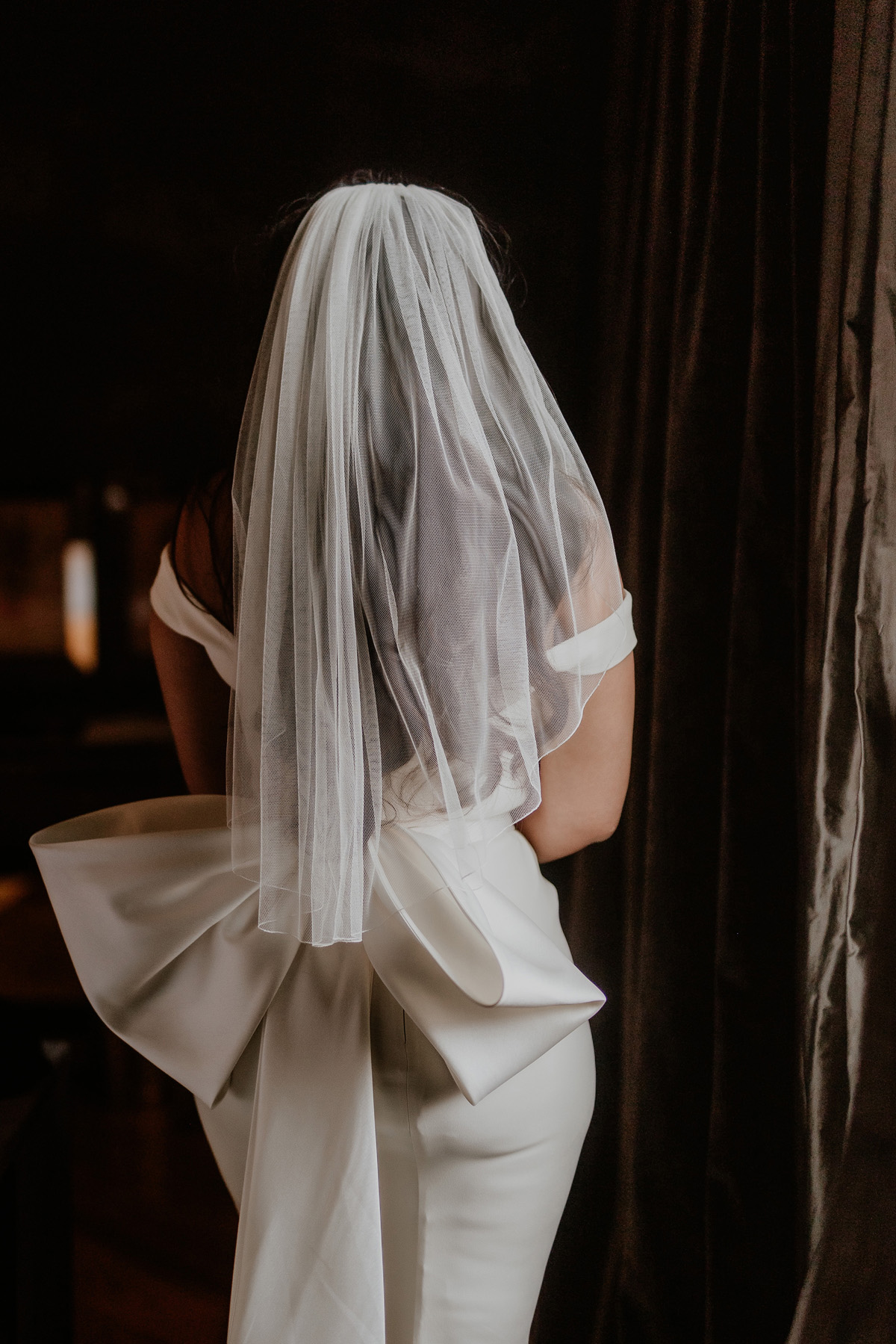 I wanted the wedding to reflect our authentic relationship. After that I narrowed my blog choices down to just two, and that included Love My Dress.
Our original wedding budget was £10,000, but we ended up spending £12,000.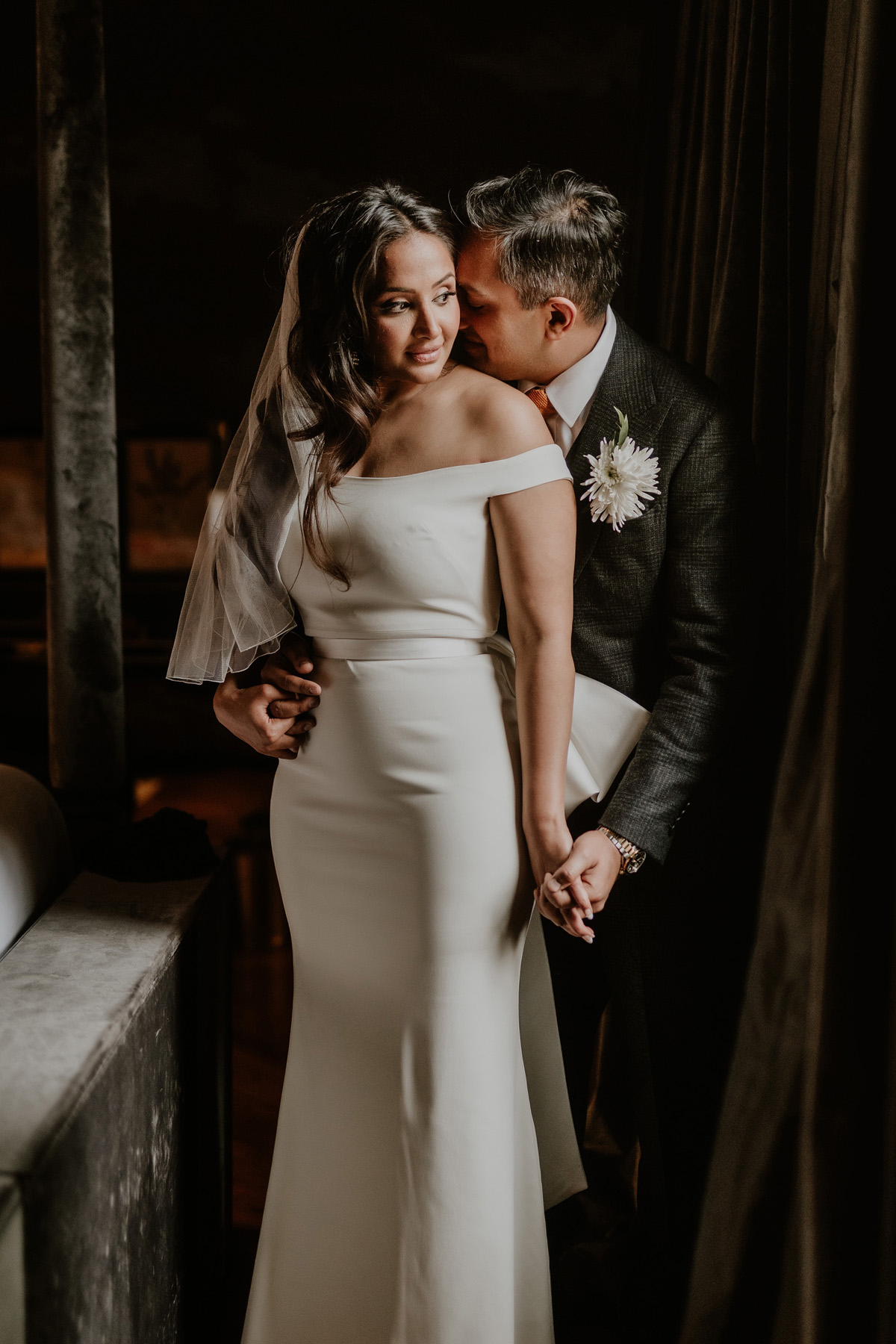 A Note From The Editor
Our love and thanks to Egle at The Kensington Photographer for sharing these glorious images.
Take a moment to explore more from Halfpenny London on Love My Dress. We have shared so many beautiful real Halfpenny London brides and are so proud to continue adding to our collection today. Designer Kate has recently launched a capsule collection, in collaboration with J&M Davidson, of small leather goods and accessories designed with the elegant bride (and bridal party) in mind. View the collection here.
Love Annabel x