Good morning beautiful, and oh, what a wonderful weekend. Well, apart from a lost (convinced stolen) purse and migraine (the best laid plans, eh?) – in between these two mild traumas, we celebrated our little girl's 3rd birthday and on the same day, attended the wedding of Nina Neon, the lady behind our 'Confessions of a Disabled Bride' series. And it was magical.  I cried so many times and am so eager to share more about this beautiful and touching day with you all, but am going to have to request you reserve your excitement, for it's Monday morning and time to open up a brand new week with a beautiful new real wedding.
Elizabeth and Adam's very elegant wedding took place on 18 October 2012 at Babington House in Somerset.  I love the laid back and natural glamour of this wedding, but I have to say, Elizabeth in that beautiful Reem Acra dress from Browns Bride steals the show for me… 
 "I grew up in the beautiful Somerset countryside so I always knew I
wanted a relaxed countryside wedding but with a hint of glamour, and I
took inspiration from Grace Kelly and the Golden Era."
Photography Copyright (c) 2013, Ria Mishaal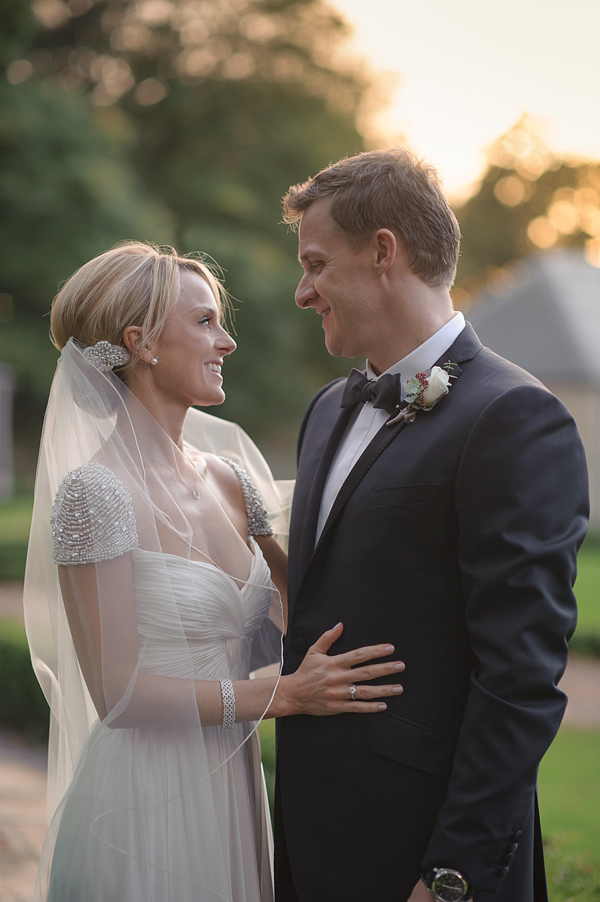 "Adam and I were both both working in London for different companies
but by chance we happened to work together on a project with a mutual
client. Over the course of the project and afterwards we stayed in
contact and started meeting more socially, which eventually become a
long term and happy relationship.
After six happy years together, Adam
proposed on a mountain over looking the bay of Monaco on the 31 December
2011.  We got married 10 months later in October 2012."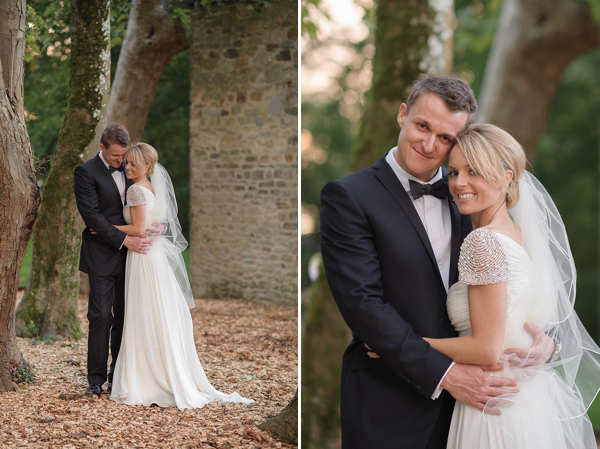 "I instinctively knew this was the dress for me as soon as I saw it. My dress was by Reem Acra from Browns Bride
in London.  I first saw the dress on Pinterest with my sister and we
both immediately fell in love with it.  I was over-the-moon when I saw
it in Browns Brides and it was one of the first dresses I tried on. 
Although we were having a relaxed, country wedding, we were getting
married late afternoon/ early evening in a candlelight ceremony and I
wanted a dress with a touch of glamour. 
I was initially drawn to the
pearl and diamante detailing on the shoulder which was different to any
other dresses I had seen but I also loved the nipped in waist and the
individual panels of silk fabric that were incredibly light but gave
lots of movement and fluidity to the dress.  Overall I felt the dress
was incredibly romantic but the detail on the shoulders added a touch of
glamour which sparkled in the candlelight and suited the occasion and
setting perfectly."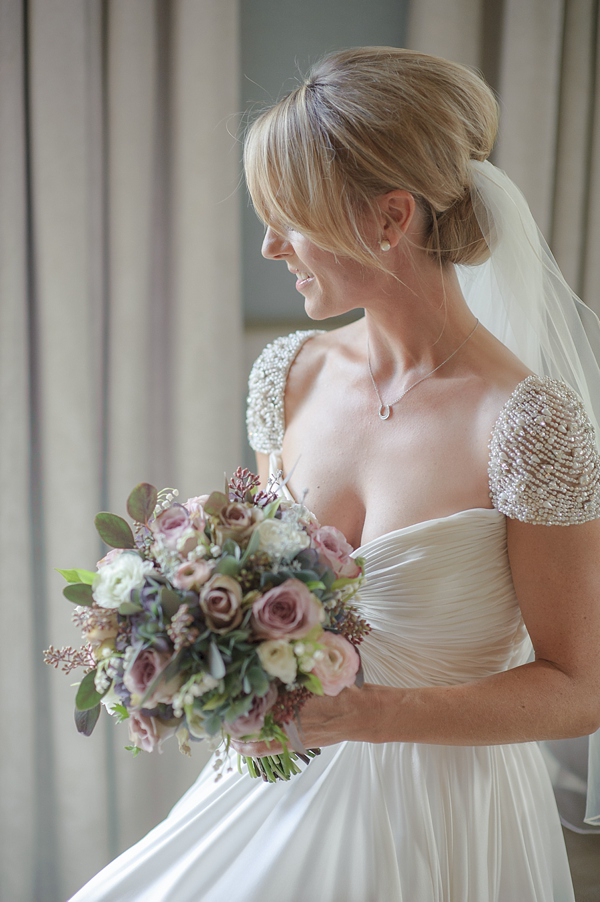 Horseshoes were
also a theme that ran throughout our day and one which is very close to
our hearts. Being a Farrier's daughter and surrounded by horses as I was
growing up, it seemed only natural to incorporate this lucky symbol
throughout our day and 'lucky' was a theme that we wanted to share with
our guests.  I wore a diamond horseshoe necklace that my husband gave me
when we first started dating and we gave each of our guests beautiful,
personalized miniature horseshoes from My Lucky Horseshoe as wedding favours."
"I wanted to go for Autumnal flowers that would be in keeping with the venue.  Flowers by Passion
were amazing and suggested deep pinks, burgundy and grey of the
eucalyptus which would contrast but complement the sage green of the
bridesmaids dresses. The flowers were gorgeous, soft, romantic but a
little bit wild as well. They also added Lilly of the Valley to my
bouquet, which was lovely."
"My veil clipped into the base of the chignon and I added a pearl and diamante hair comb (called small Ella) from Debbie Carlisle to the side.
 I
kept accessories to a minimum, wearing my mother's vintage bracelet (my
something borrowed) and her vintage pearl and diamond earrings (my
something old). Horseshoes were also a theme that ran throughout our day
and one which is very close to our hearts. I wore a diamond horseshoe
necklace that my husband gave me when we first started dating from Tiffany & Co.
We incorporated freshwater pearl head pins from Vintage Styler into my Sister's messy up-do."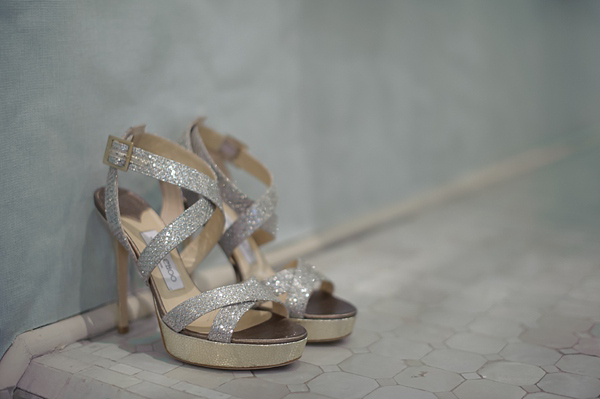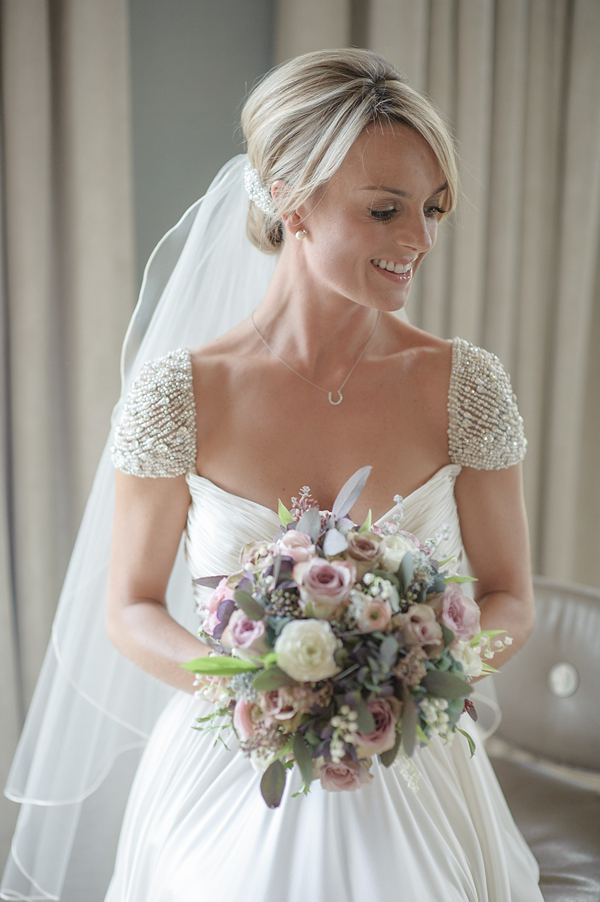 "We chose Black Tie as the dress code for our wedding as we were
getting married later in the afternoon just before the sun set.  The
Groom wore a black tie suit from Ozwald Boateng a black silk bow tie from Hermes and shirt and shoes from Paul Smith."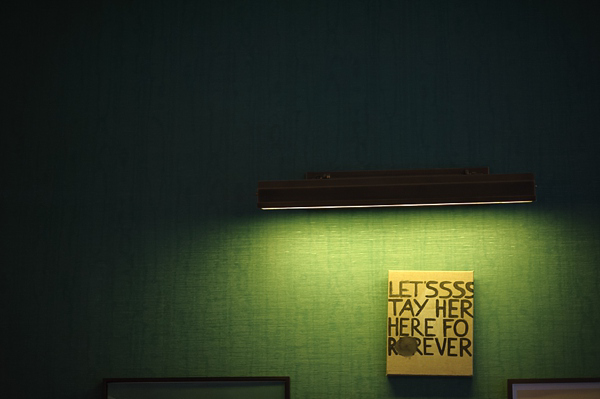 "Ria Mishaal was
our photographer.  I cannot praise Ria and her husband Jake enough –
words cannot convey how delighted we are with our wedding portraits. 
They are everything we could wish for and Ria captured the day
beautifully. Her attention to detail is exceptional.  
Not
only was it a joy to have her and Jake photograph our wedding, it was a
joy to have them both at our wedding.  They were both incredibly in
control, calm and discreet and made the whole process effortless, fun
and enjoyable for us and our guests.  Ria's help and assistance from the
outset was exceptional and we really appreciated her advice and
guidance throughout the whole process, not forgetting the equally
beautiful engagement shots which were a wonderful bonus and helped us
feel at ease in front of the camera before the big day.  
The
response to the photographs from our guests has been overwhelming. They
are truly talented photographers and a wonderful team and I would
recommend them in an instant to anyone wanting to use them."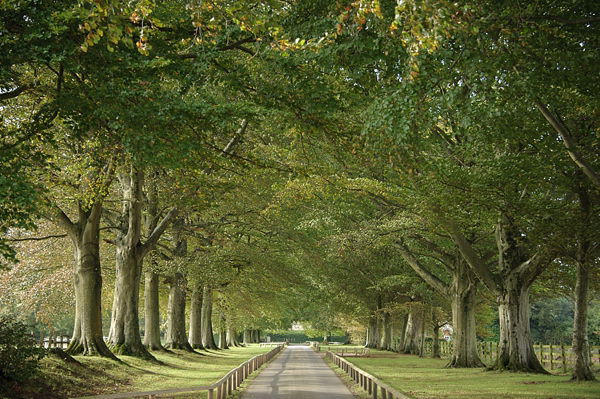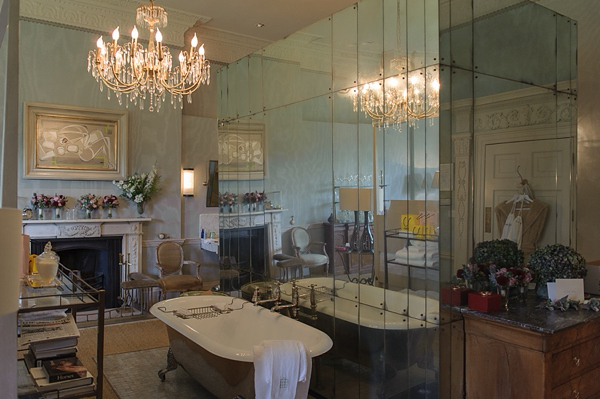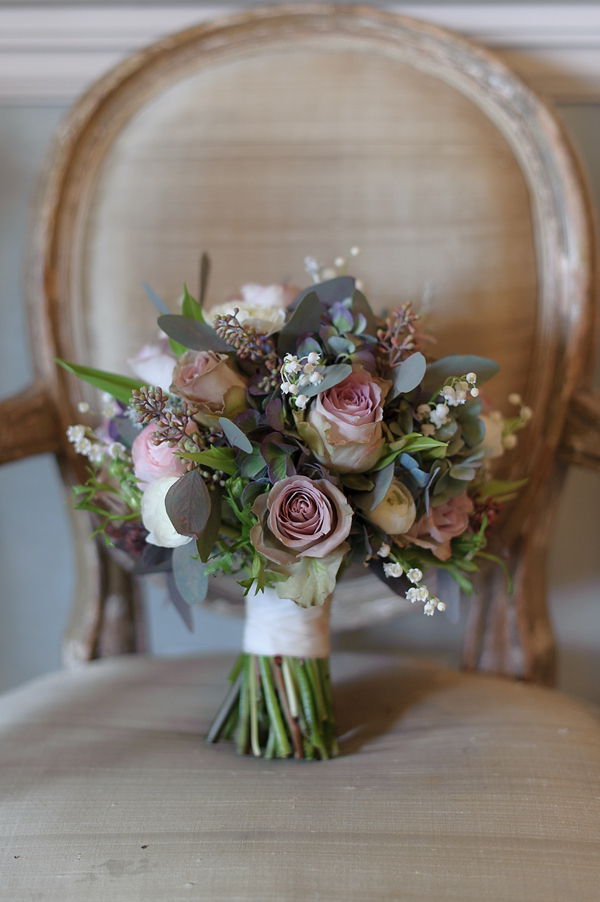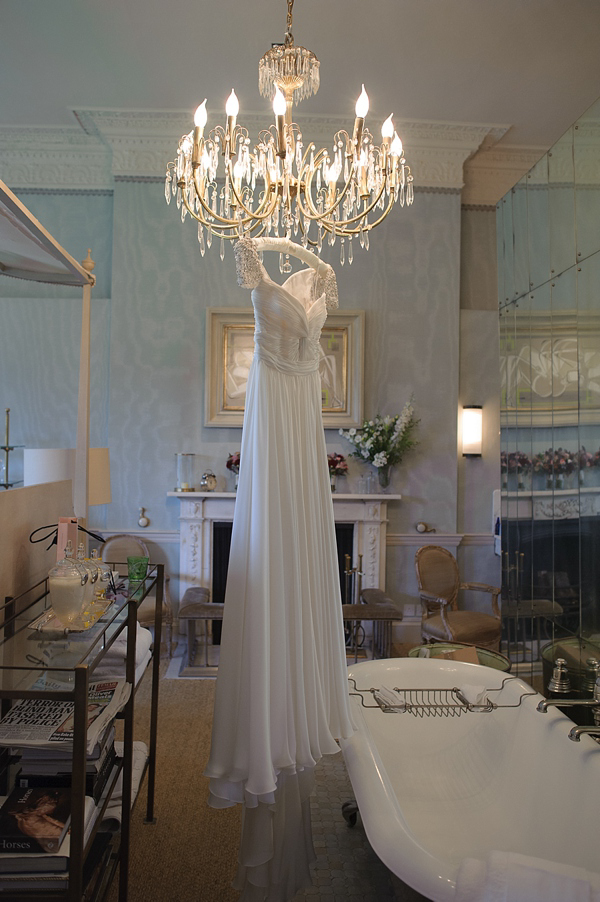 "For the ceremony the flower girls wore beautiful ivory dresses from John Lewis with a subtle, beaded neck detail and an ivory flower corsage that was tied around the waist.
 Later in the evening, they both changed into cream shift dresses from Zara's Girl collection, which they wore with sparkly ballet pumps from mini Boden."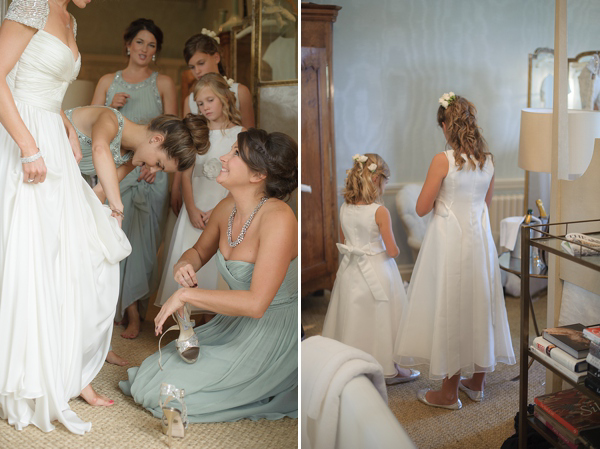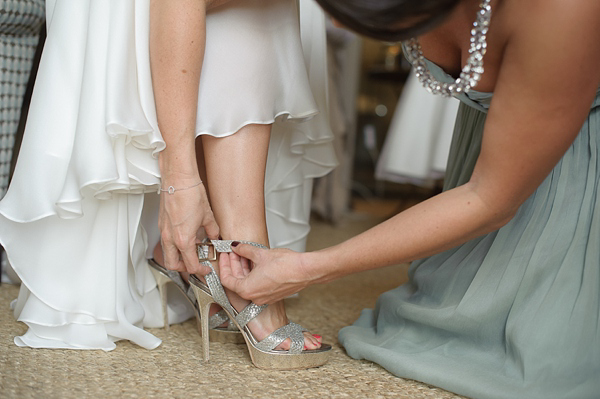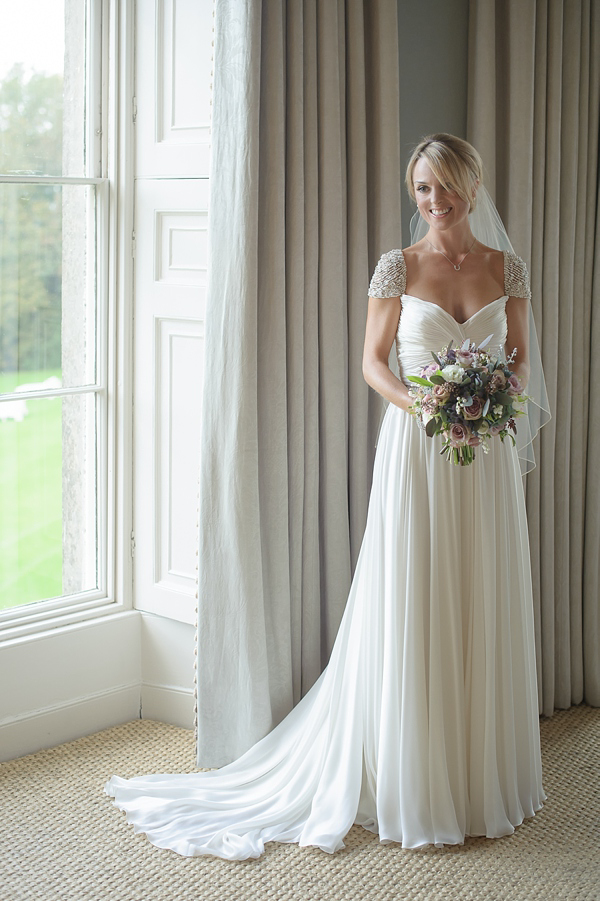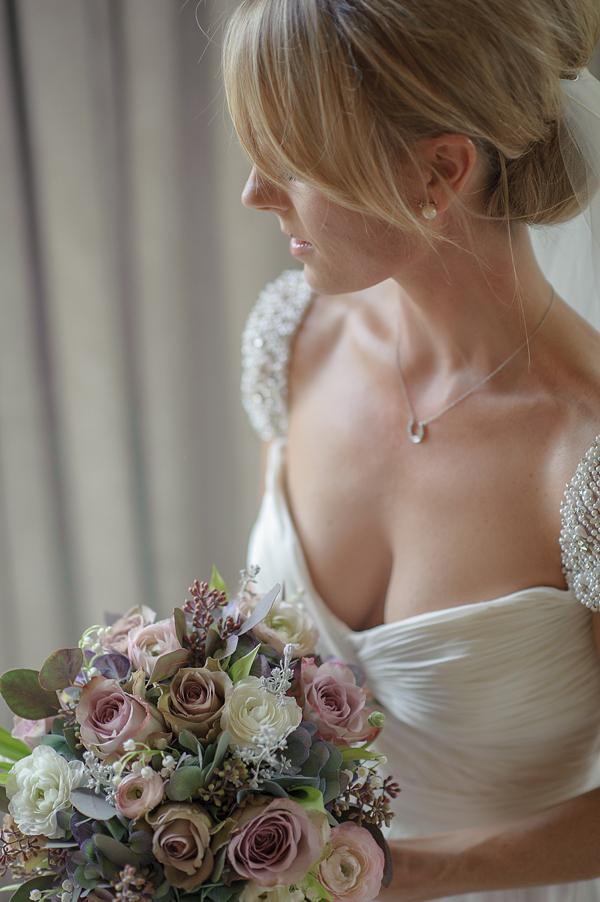 "My husband gave each of the Grooms Men cufflinks from Mulberry."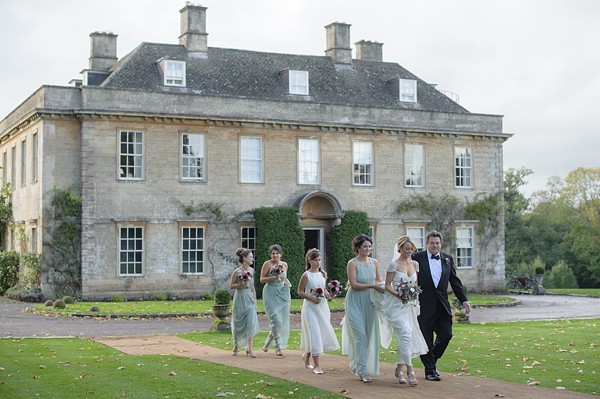 "My Father, Richard gave me away.  We walked down the aisle to Pachelbel's Canon in D Minor"
"Our
Vicar suggested we learn the vows off by heart, which initially was
terrifying but it really worked on the day as we could look at each
other as we were saying them and it felt more natural and less stilted."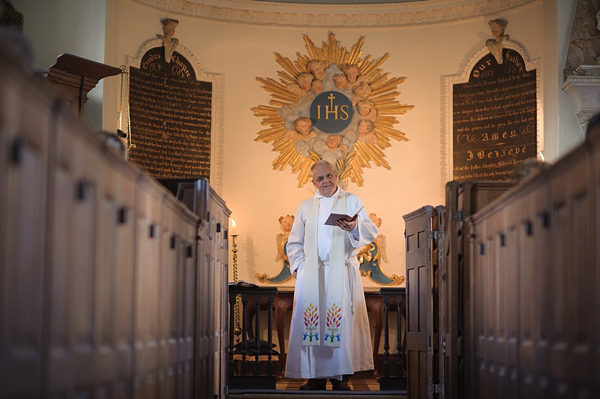 "We
chose two readings for our ceremony:  a poem called Your Walled Garden
(Author unknown) which was beautifully simple and befitting of a County
Wedding, and Philippians 4 v 4-9.   On the back of our Order of Service,
we also printed two quotes by A.A. Milne from Whinnie-the-Pooh which
everyone loved as they were touching and nostalgic;
'How do you spell Love' said Piglet.
'You don't spell Love you feel it.' Said Pooh.
'If there ever comes a day when we can't be together, keep me in your heart and I'll stay there forever.'"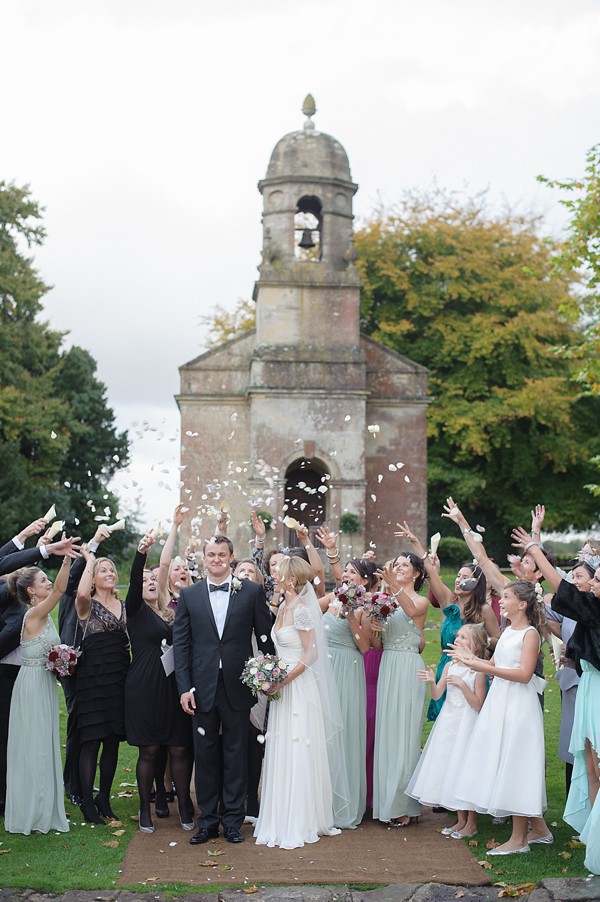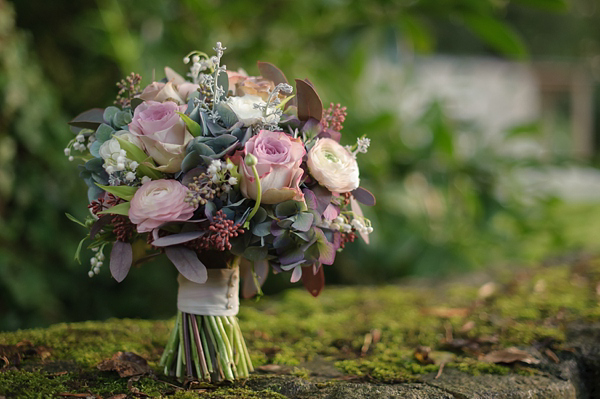 "We chose a plain, round tiered sponge, wedding cake from Marks & Spencer that we decorated with flowers and a polished, silver horseshoe.  The end result was simple, yet elegant and great value too!"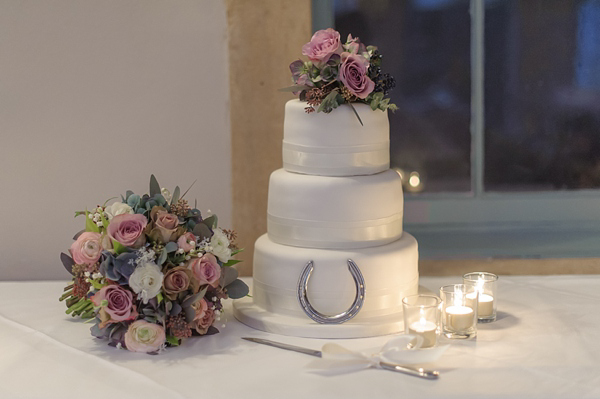 "We gave each of our guests beautiful, personalized miniature horseshoes from My Lucky Horseshoe
wedding favours.  They are completely unique and came boxed and bowed
in sage green ribbon to match our colour scheme.  They doubled up as
place names too.
 We also used lots and lots of candles! Jo Malone
Blackberry & Fig candles gave a beautiful Autumnal scent and vases
of indoor sparklers were dotted along the bar so guests could help
themselves as Adam and I walked out for our first dance which gave some
fantastic photographs."  
Words of Wedded Wisdom…
"I regularly visited Love My Dress
when I was planning my wedding – real weddings were a major source of
inspiration for our wedding and Love My Dress blog captures such a
diverse array of weddings beautifully.  I love the attention to detail
and they way you focus in on the small details which makes every wedding
so unique.  I would have been lost without it!"
"Take a
moment on the day to step back and observe everything around you – the
day goes by so quickly it is easy to not take it all in and be in the
moment.
Be true to yourself, keep it simple and don't
whatever you do, fret. Assign someone responsible on the day to deal
with last minute queries so that you don't have to!
Recommendation
and word of mouth is really important when you are deciding which
supplier to use, but so is intuition.  I felt I could tell a lot about
how I felt about a supplier from the initial phone conversation.  I was
really happy with all my suppliers and more importantly, they were all
great company and great fun to have around on the day, which is really
important."
"I decided at the relatively
last minute to have a make-up artist on the day and I am so pleased I
did.  Her name was Vicky Draper and she was amazing.  Vicky was
recommended to me by the Team at Babington House and she totally
relieved the pressure of having to do my own make-up on the day.  She
was also able to create a look that I would not have been able to
achieve myself, including false eyelashes which she applied individually
to create a natural but much more dramatic finish. 
We didn't even have
a trial run but she understood my brief perfectly and her years of
experience meant she had all the best products from the best brands to
hand, including Bobbie Brown, Laura Mercier etc. Vicky also did my Mum's
and my sisters make-up which was my thank you gift to them.  I would
definitely invest in a make-up artist on the day and save elsewhere.
"All of it was magical. Each part of the day is different in its own
way but, if I had to choose, it would be walking down the aisle
together after the ceremony.  Knowing that we were now husband and wife,
with all your friends and family cheering you on – it was
overwhelming!  We'd do nothing differently, apart from
not leaving so soon the next day for our honeymoon so the party could
have lasted just a bit longer."
Such a beautiful and uplifting way to start the week, I hope you've loved looking through these images and reading about this wedding as much as I have.
You can see more Reem Acra designs on Love My Dress here.
What do you love most about this day? Do you recognise any elements of this wedding that you'd like to maybe incorporate in to your own wedding?
With much love,
Annabel
Photographer – Ria Mishaal
Venue – Babington House in Somerset
Brides Dress – Reem Acra from Browns Bride
Brides Hair Accessories – veil handmade by Monica (no website) + accessory by Debbie Carlisle
Brides Shoes – Jimmy Choo
Groom's Attire – suit from Ozwald Boateng + black silk bow from Hermes + Paul Smith shoes
Bridesmaids – Top Shop + Kylie Long Dress in Dusty Shale Silk Chiffon from J Crew
Flowergirls – ivory dresses from John Lewis + sparkly ballet pumps from mini Boden
Florist – Flowers by Passion
Cake – Marks & Spencer
Entertainment – Stylish Entertainment
Favours – My Lucky Horseshoe
Rings – Cool Diamonds
Makeup Artist – Vicky Draper
Hair Stylist – Maddie and Scarlett from Melanie Giles