Welcome to the afternoon lovelies, did you see the beautiful new collection from Terry Fox this morning? I hope that Thursday is treating you well so far, and I hope this beautiful wedding I'm about to share makes the afternoon a whole lot better.
Robert and Cate got married on 5 May this year, at Borgo di
Stomennano in Monteriggioni, Siena Italy.  The couple chose this venue after their wedding planners, Chic Weddings In Italy, suggested it.
"We didn't even visit the venue before booking
it. It was simply stunning from the pictures we saw and the details that
our wedding planners, Chic Weddings In Italy, gave to us. They were invaluable with amazing taste and wise advice.  The venue was perfectly suited to the vintage 1920's and 1930's feel of wedding I wanted, as were all the dresses. 
I also enjoyed adding some vintage and Italian touches
as well (such as our little cute Fiat 500)"
Love My Dress – Photography Copyright (c) 2013, Leila Scarfiotti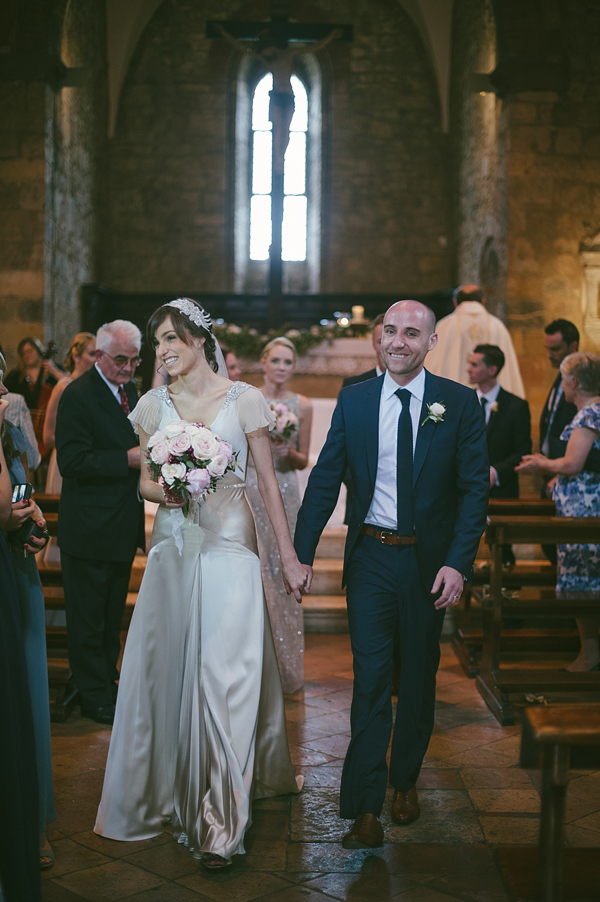 "Robert and I met twelve years ago through friends.
After Robert finished college he headed off to live on the UK, fist
working and then studying. For six years we flew back and forth form
Ireland to the UK every 2-3 weeks. In 2009 Robert finished his Masters
and came back to Ireland. A year later we upped sticks and headed for Australia.
On a cold winter's evening last year
Robert popped the question in our favorite local independent cinema. I
was a little suspicious to find the screen we were in empty except for
us but I certainly didn't expect to see "Will you marry me?" appear on
the screen. A bottle of champagne and one Batman movie later we had
decided on Italy, the place we had spent our most enjoyable holidays. "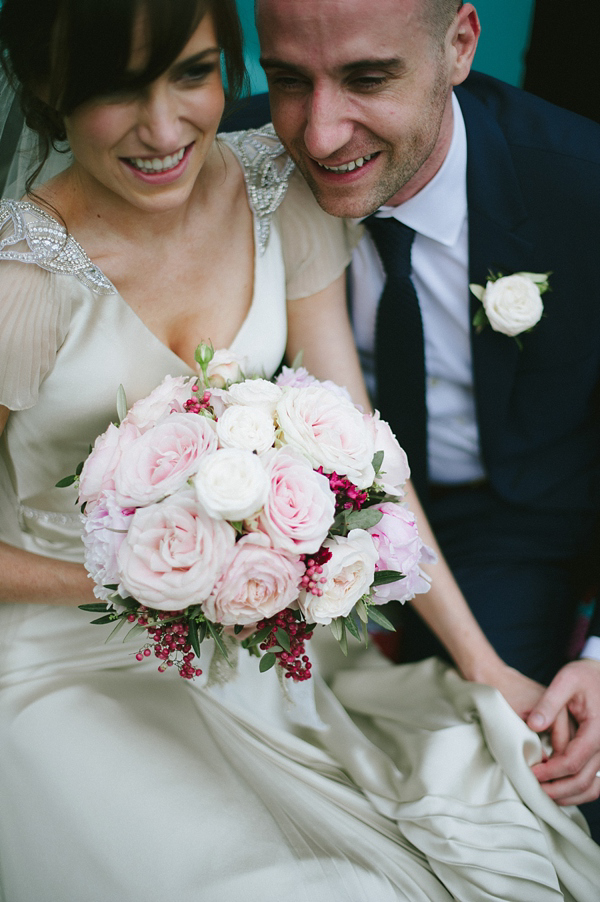 "Our florist was Tommaso Torrini of La Rosa Canina.  We
opted for a vintage romantic look of our event, after an initial
presentation of ideas from our wedding planner, who created a design
presentation for us in order to visualise the possibilities.  Tommaso then put everything into reality using beautiful flowers and vintage furnitures."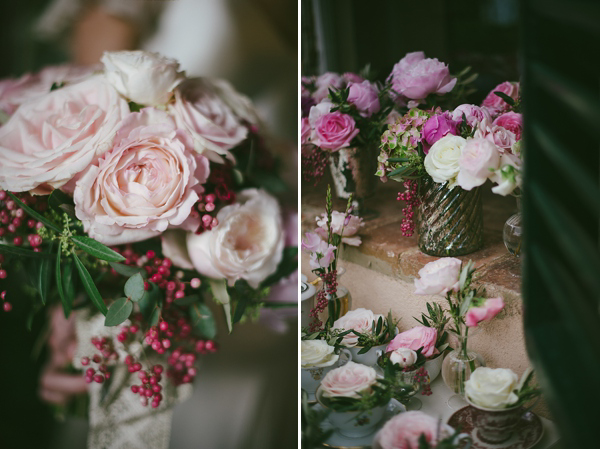 "My Baccini and Hill dress was the first dress
I tried on and fell in love immediately. It was different from anything
that I had seen before and the oyster colour suited my pale complexion.
I felt very special on the day in my beautiful gown."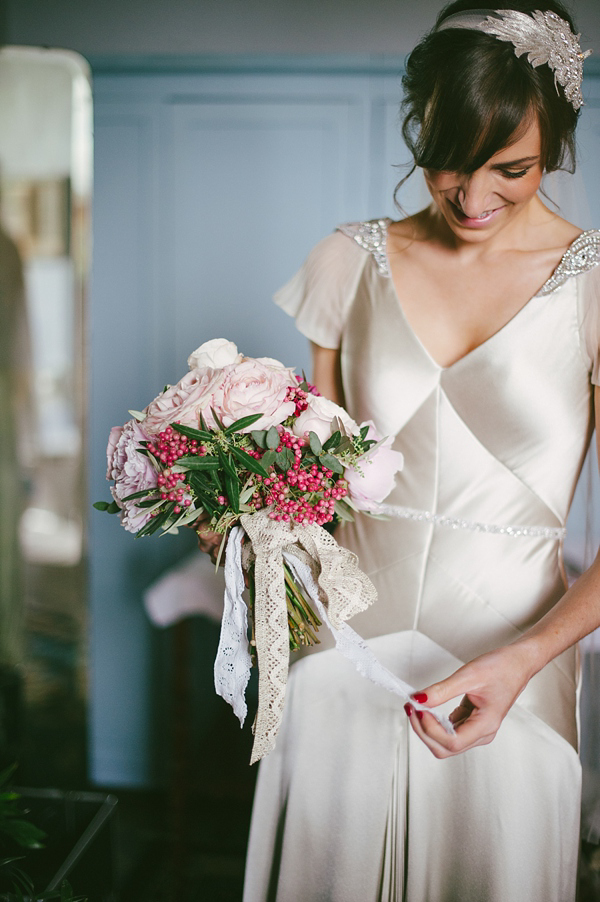 "Without a doubt driving out of the piazza is Castello Montergionni
in the little vintage Fiat 500 with cans trailing behind us was our
favourite part of the day. Robert hadn't driven it before. After he
finally managed to start it and we took off at speed, there were wedding
guests, tourists and locals diving for cover!
It was the most fun I've
had in a long time."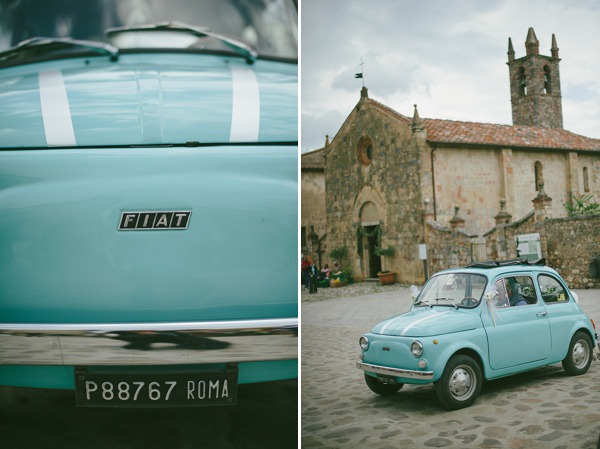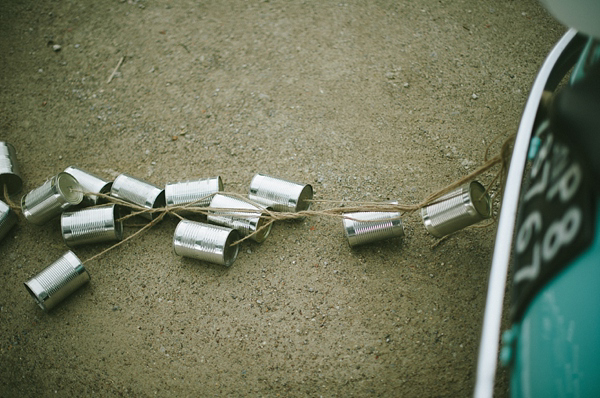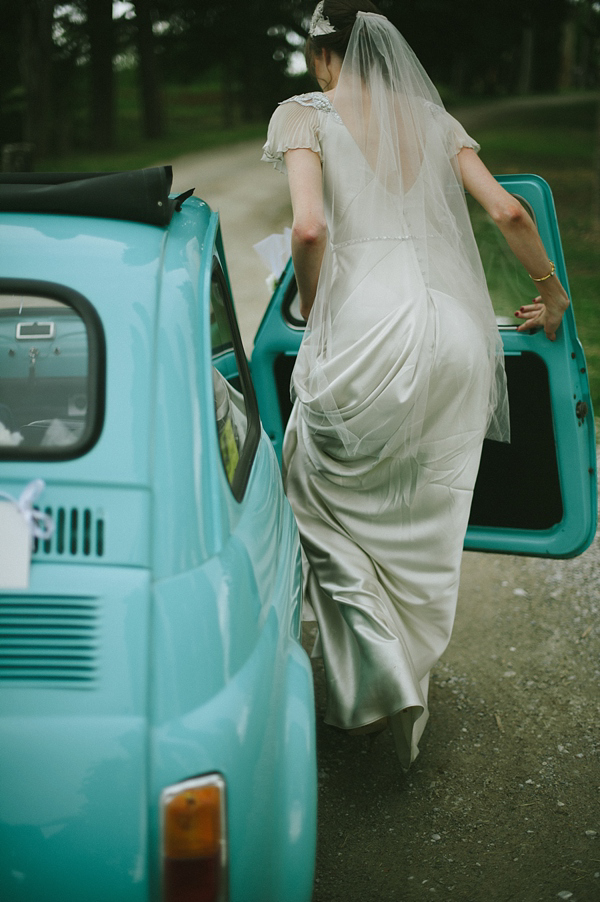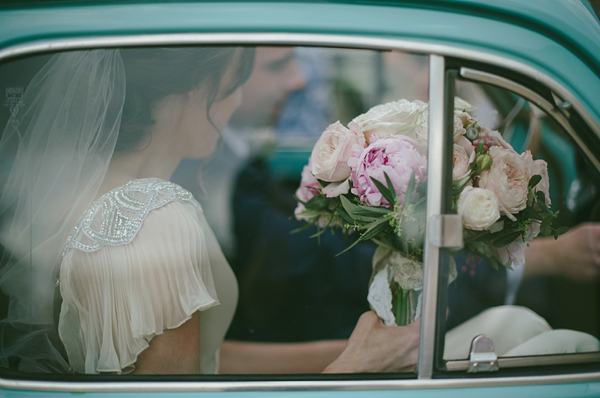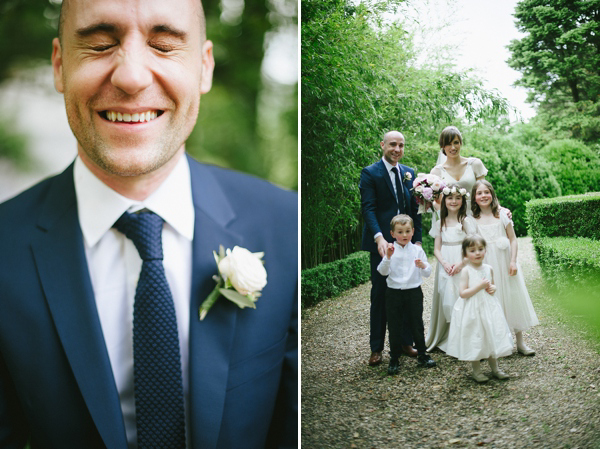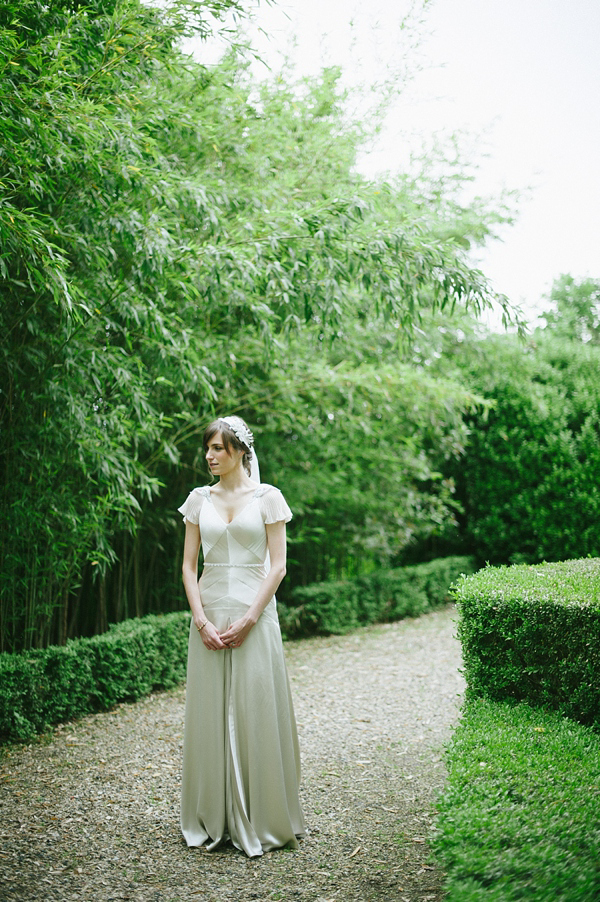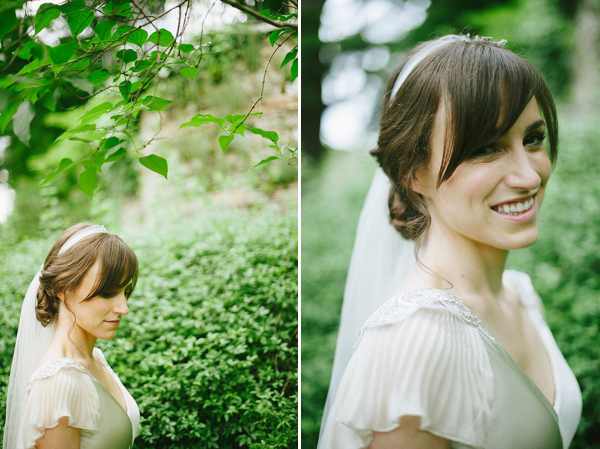 "This cake was so different form anything I had seen before. It was so much fun to watch the chef from our catering company Galateo Ricevimenti make it in front of all of us. It helped that it was so delicious and fresh."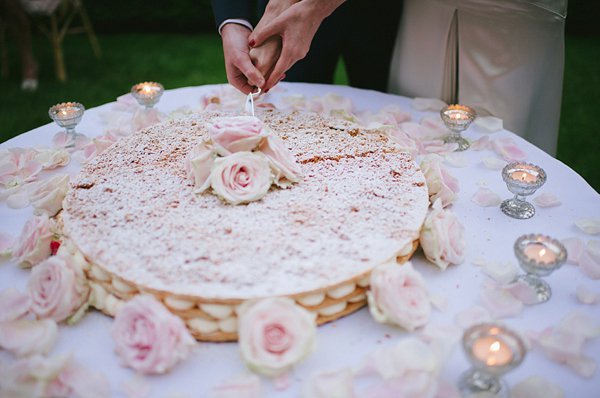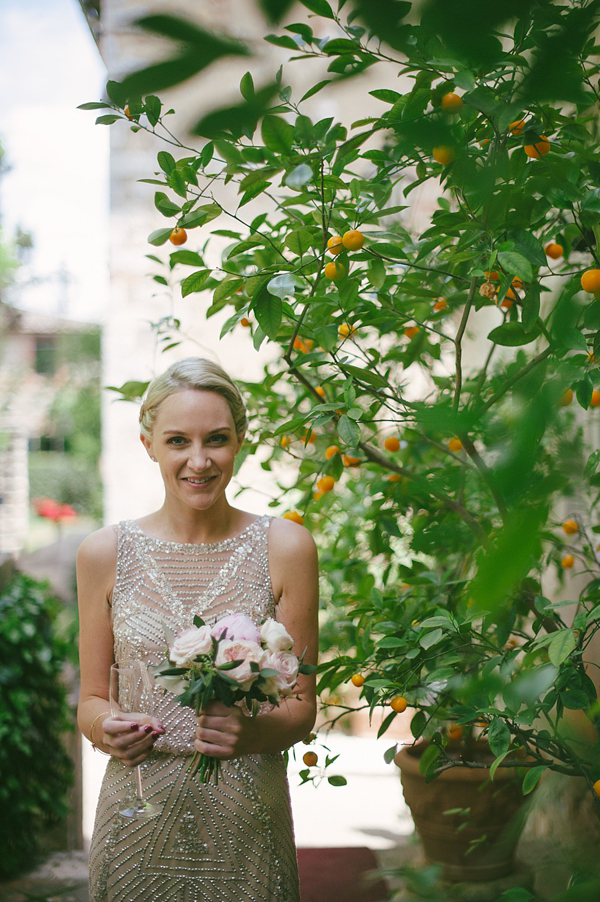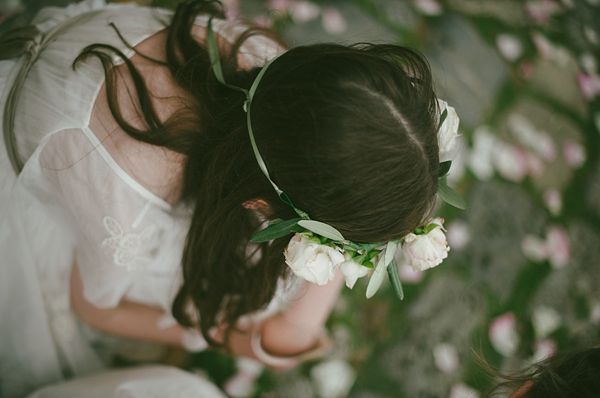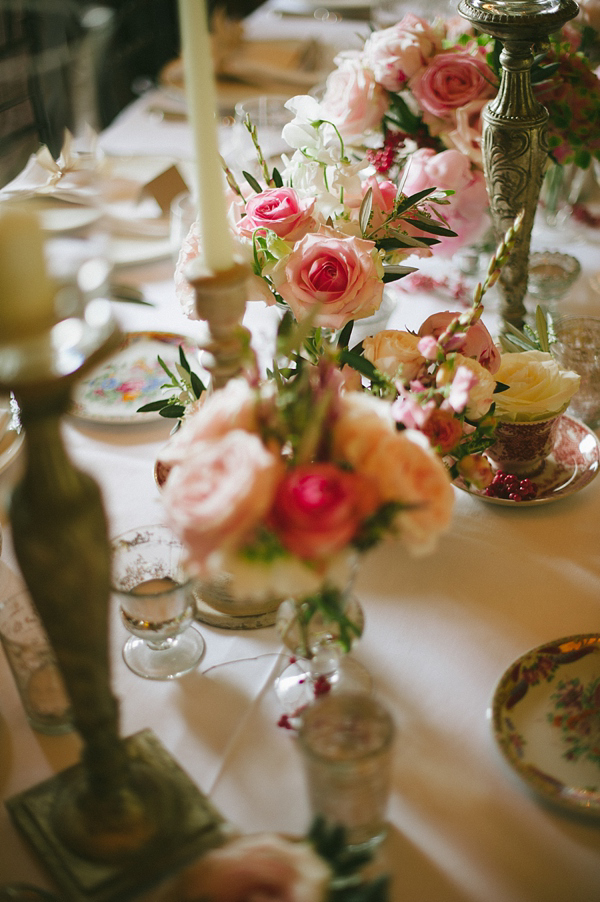 "Our photographer was Leila Scarfiotti
– I cannot recommend Leila enough. As a person she is wonderful,
sincere and really cares. Her photography skills speak for
themselves…original, beautiful and timeless."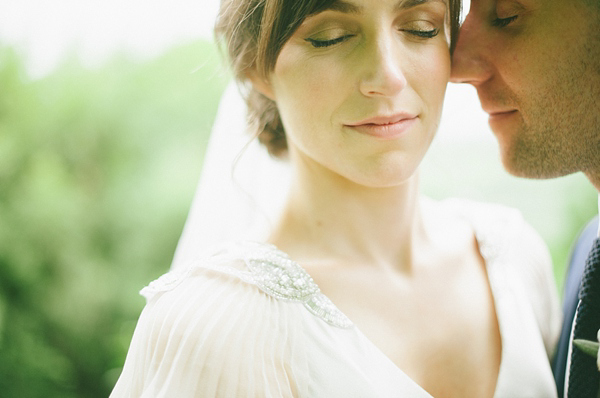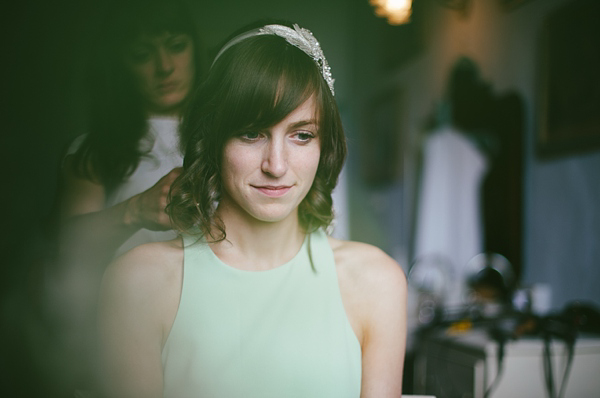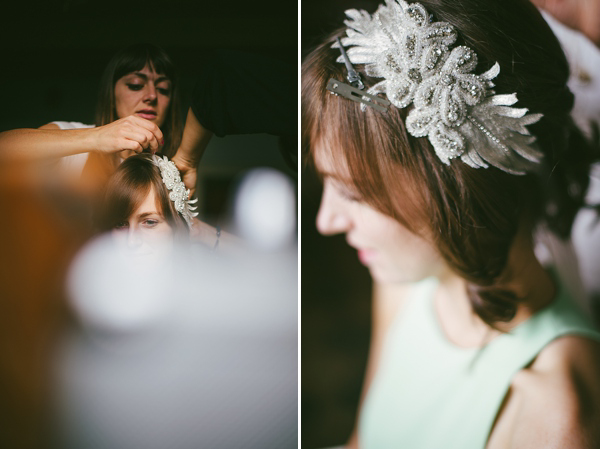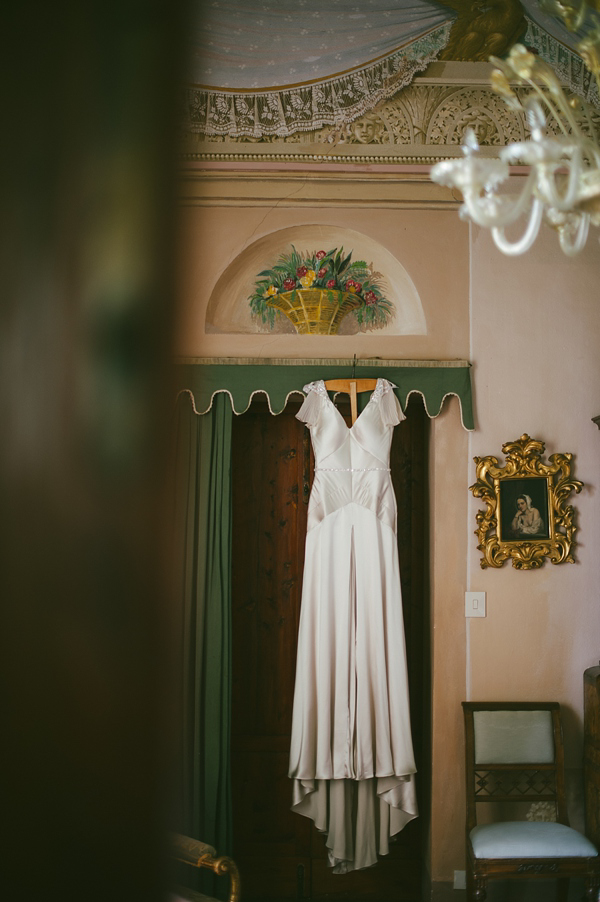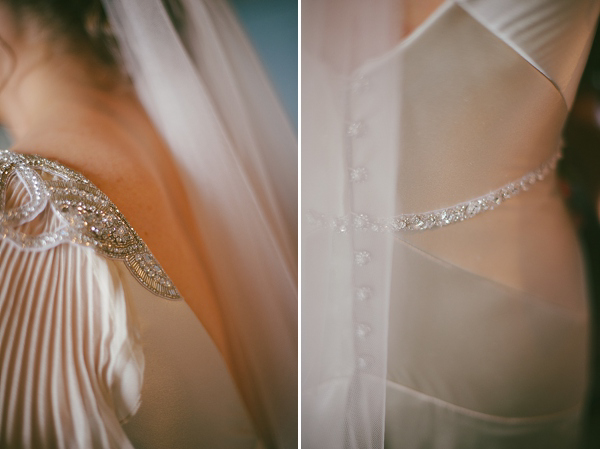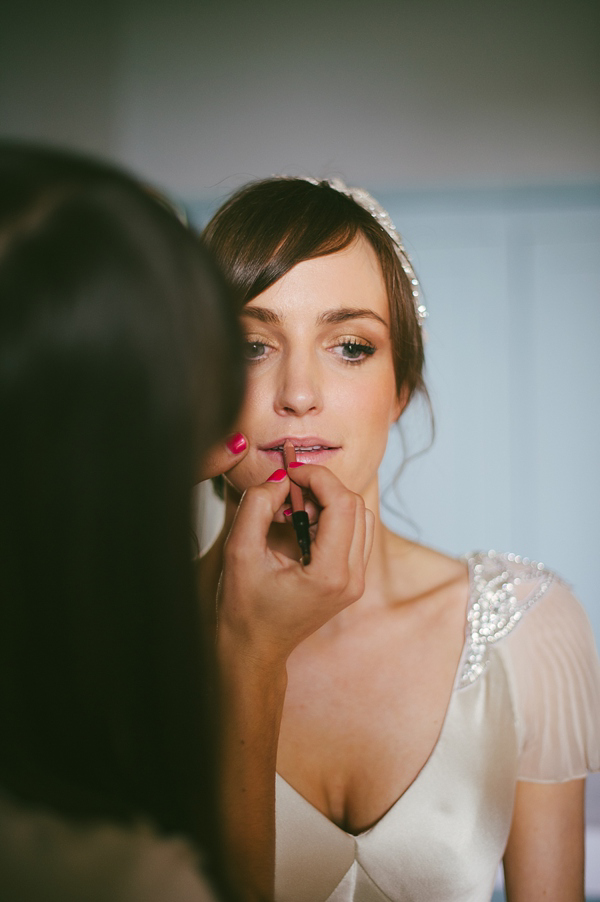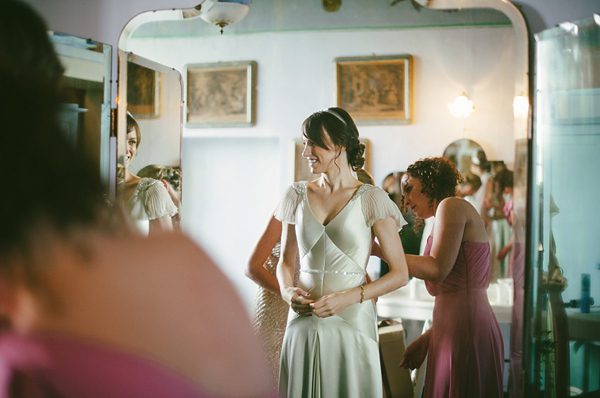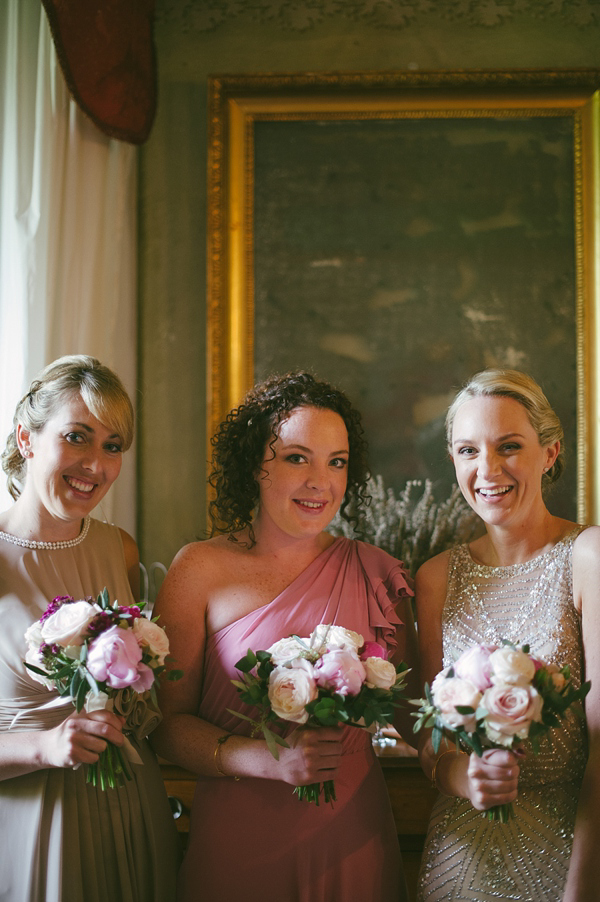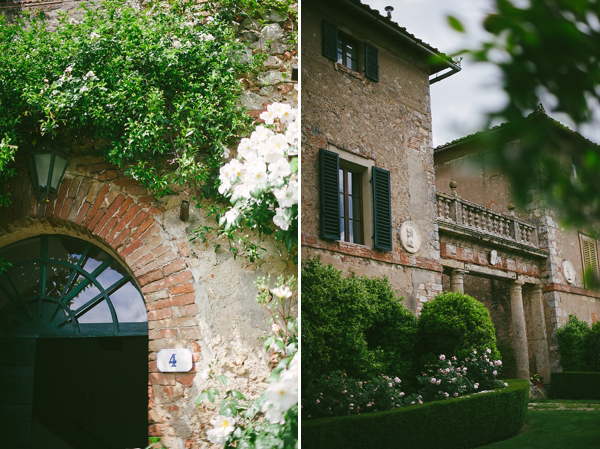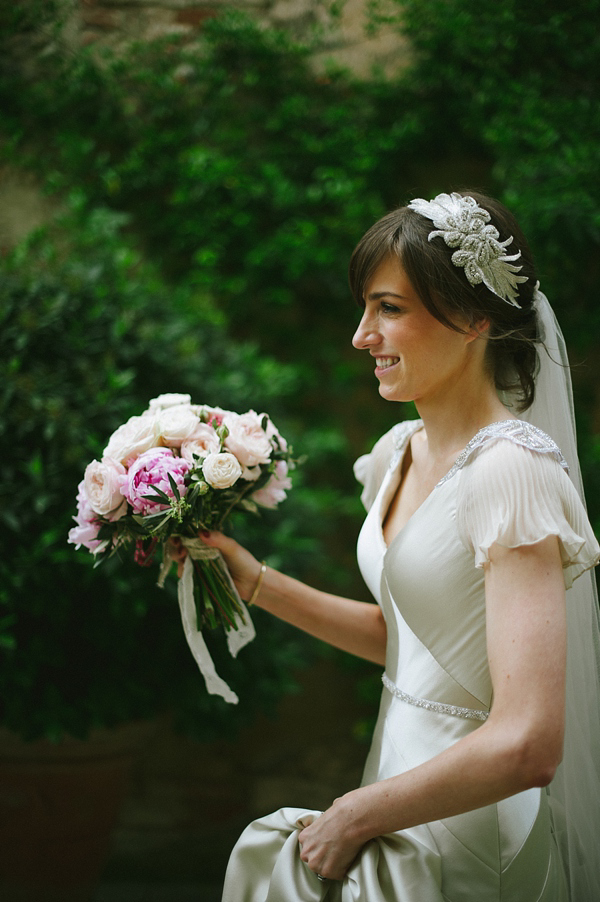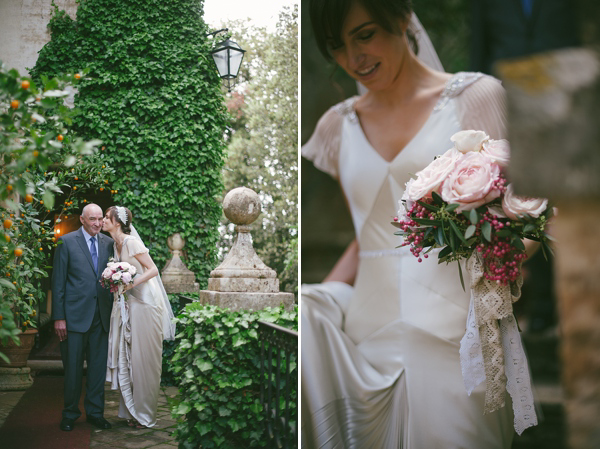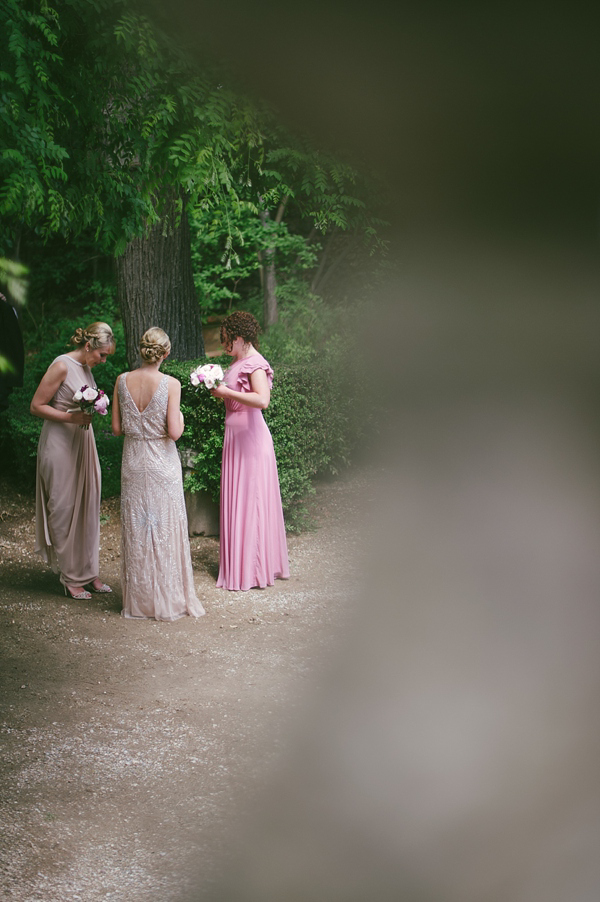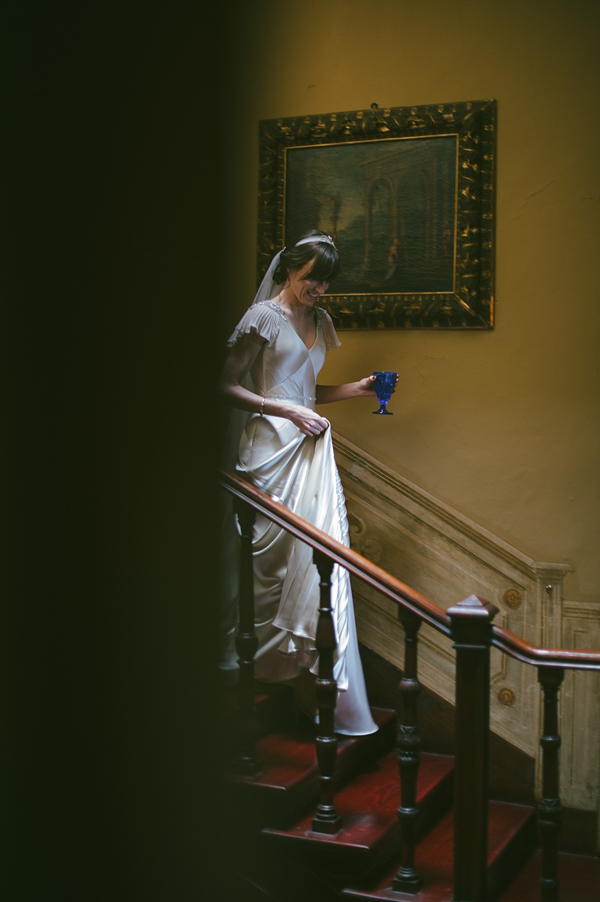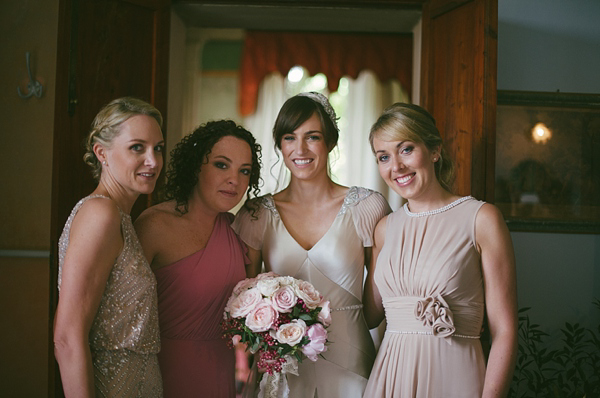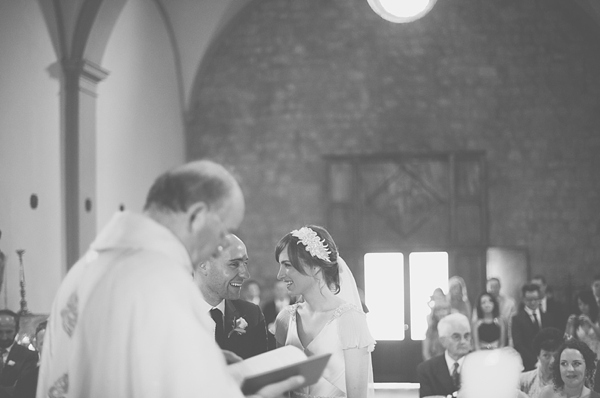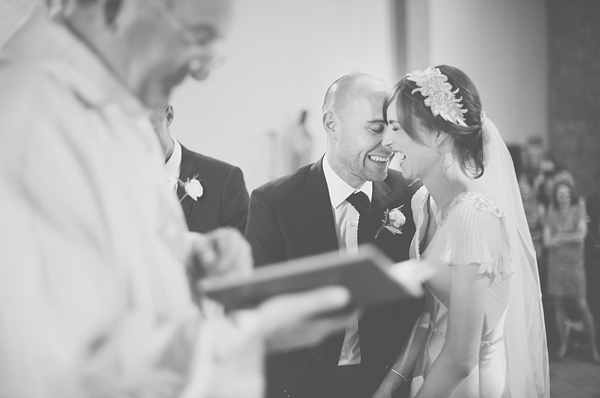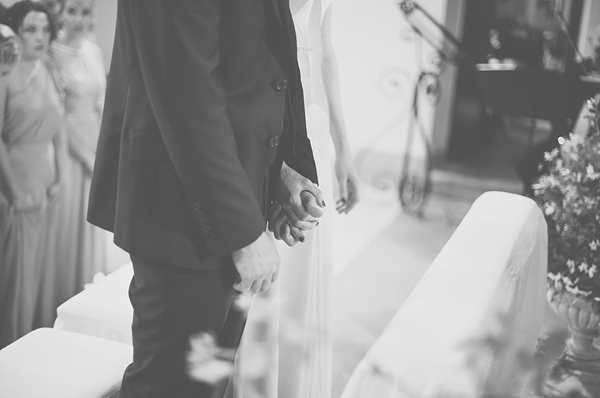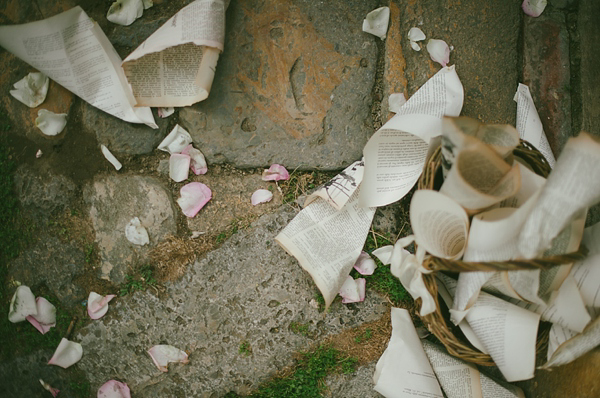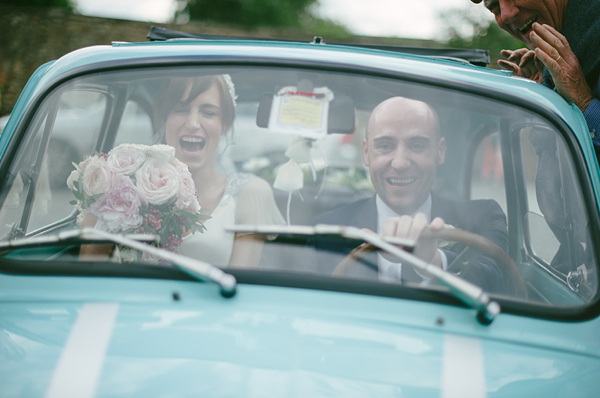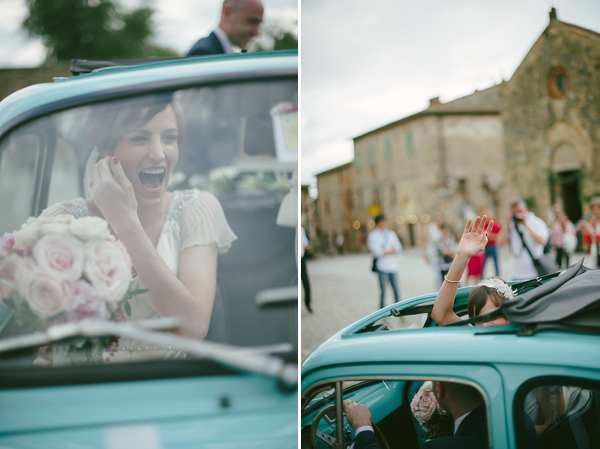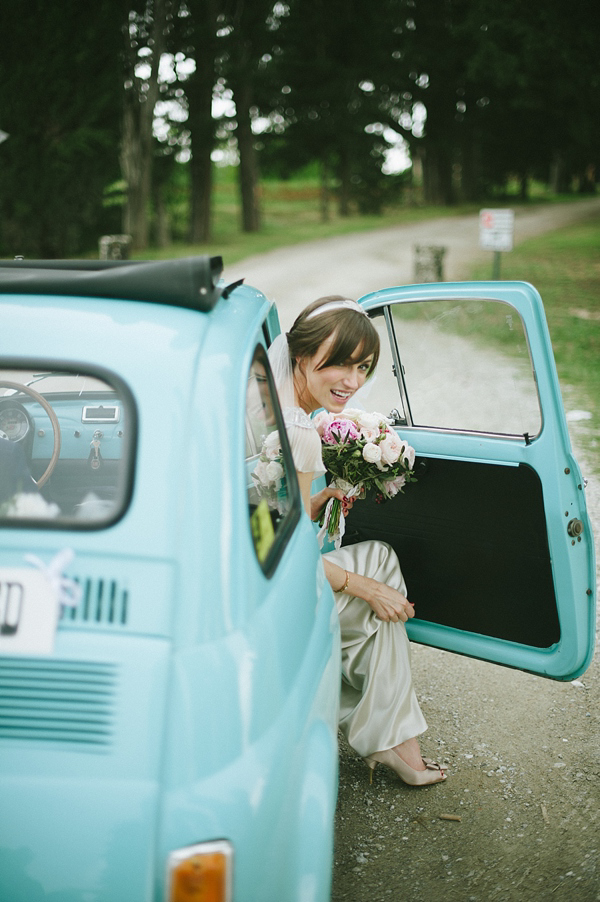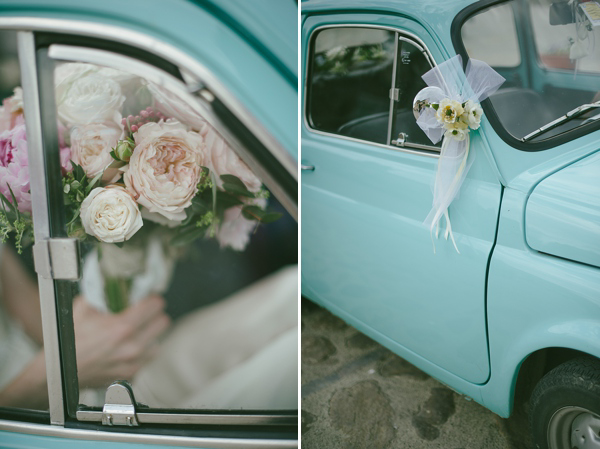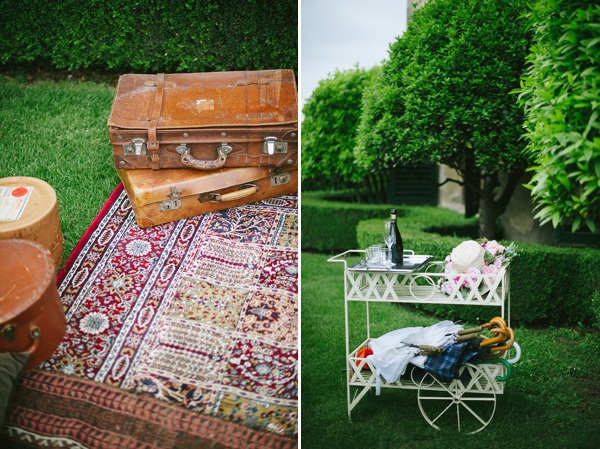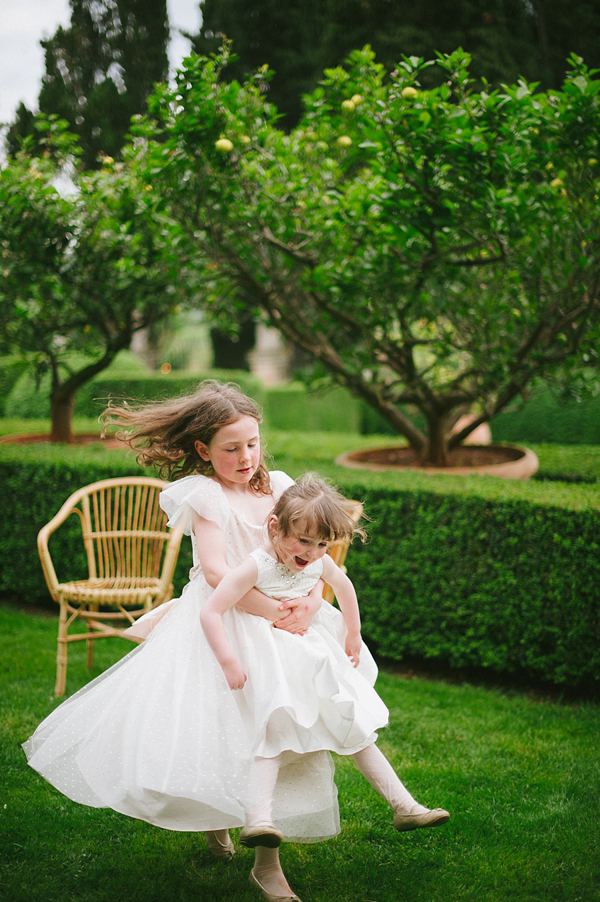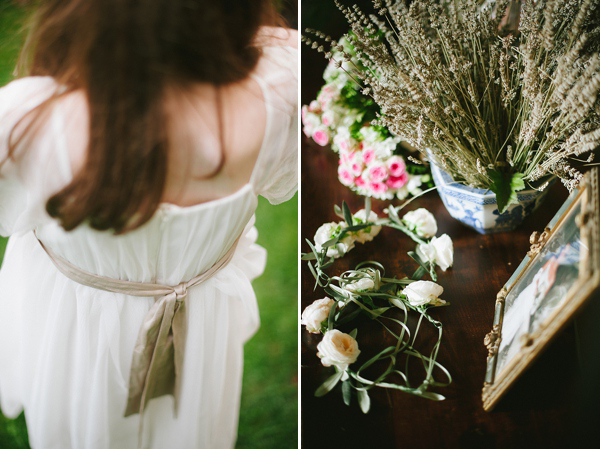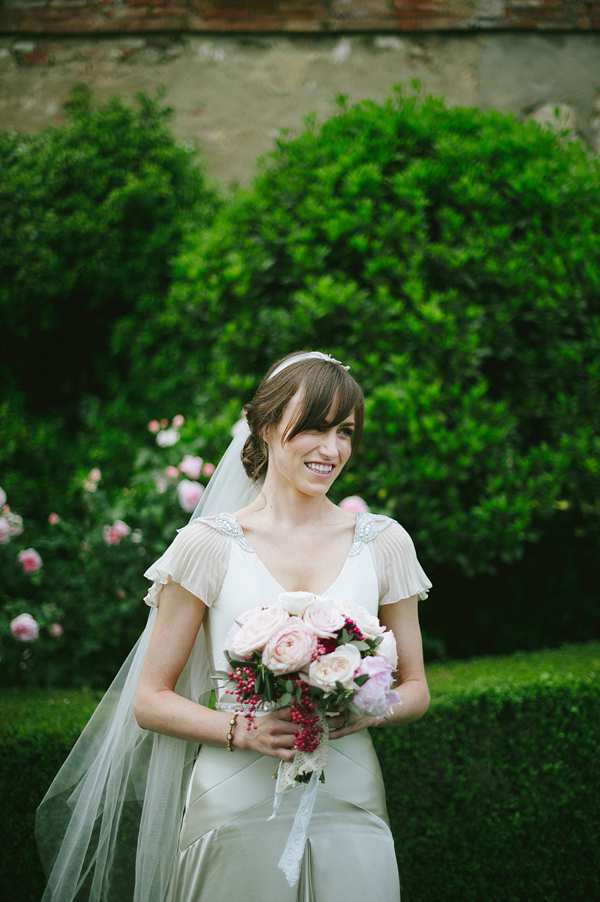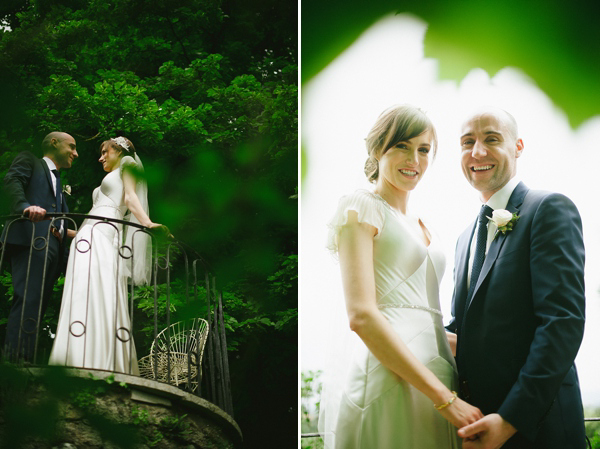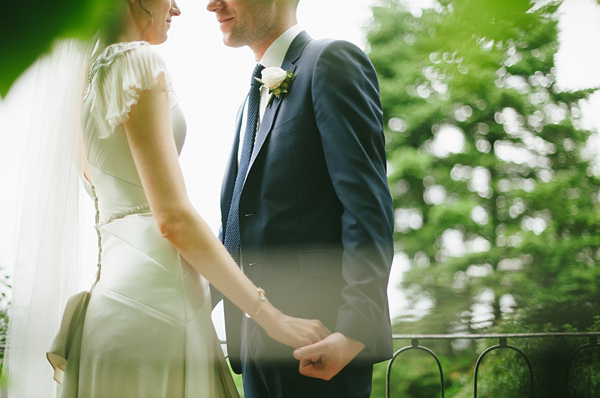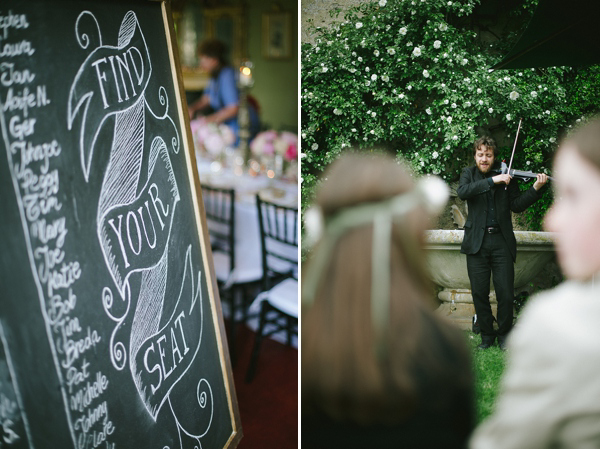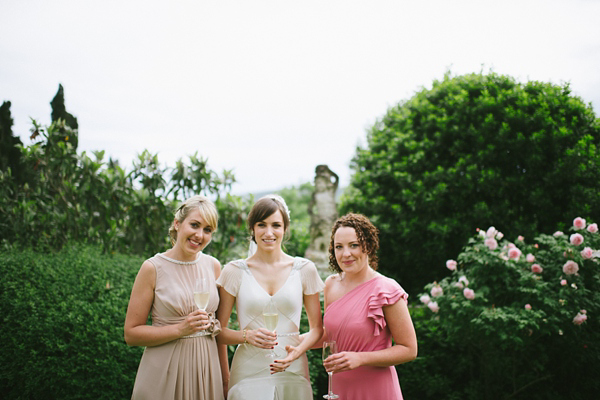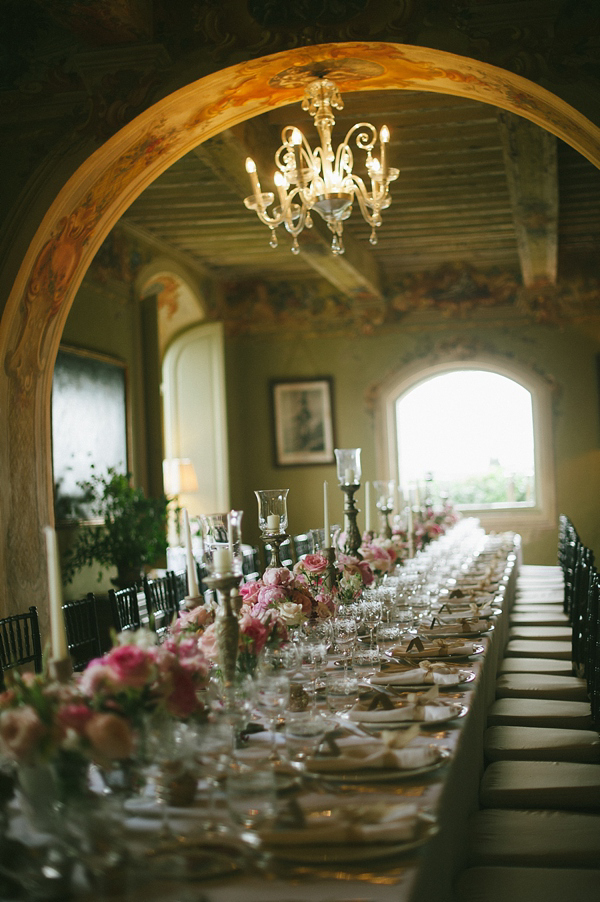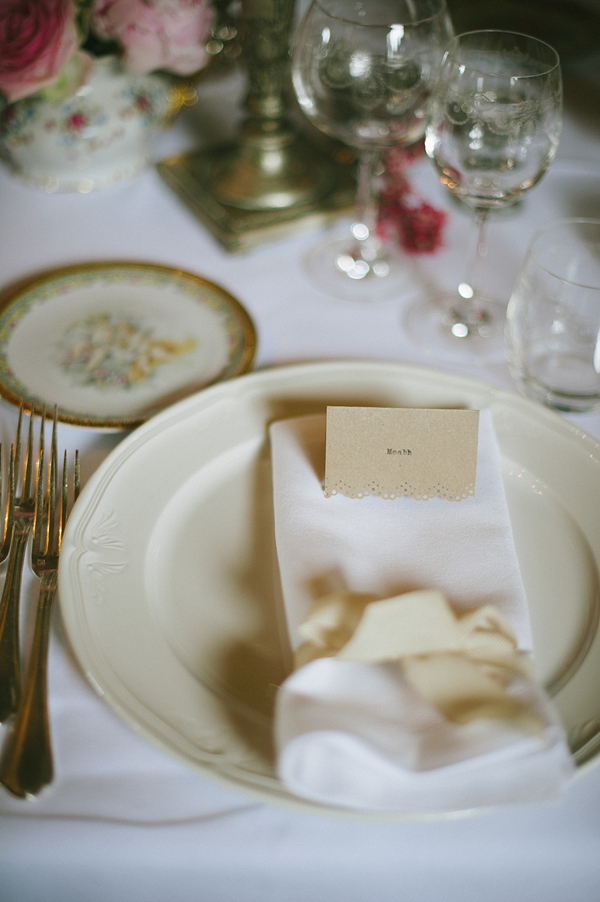 "We used vintage furnitures for a 'Casablanca' style
corner made of antique pieces, armchairs and trunks. The venue is
beautiful as it is therefore we didn't need many other decorations."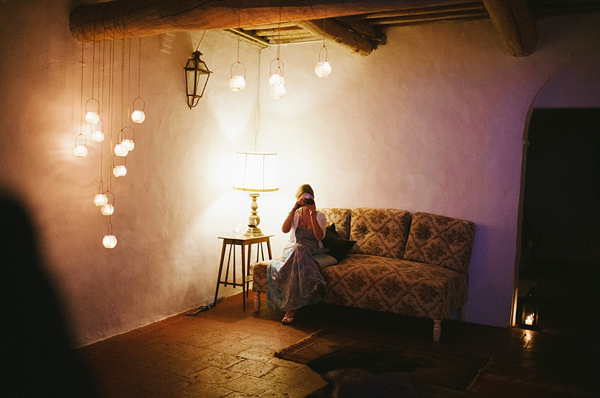 "Our first dance was to Mama Cass Elliot's 'Dream a little Dream'. A
friend who couldn't make it to the wedding out together a short list of
songs and we loved this track."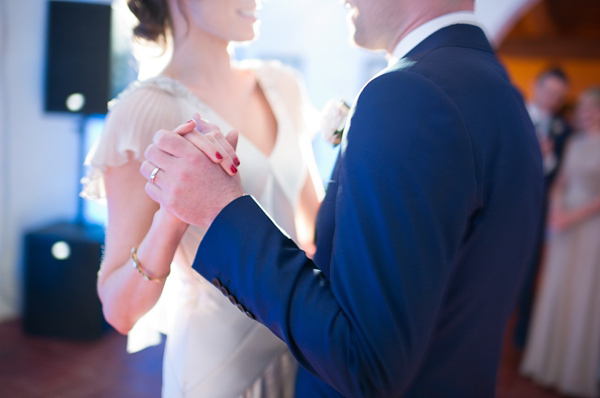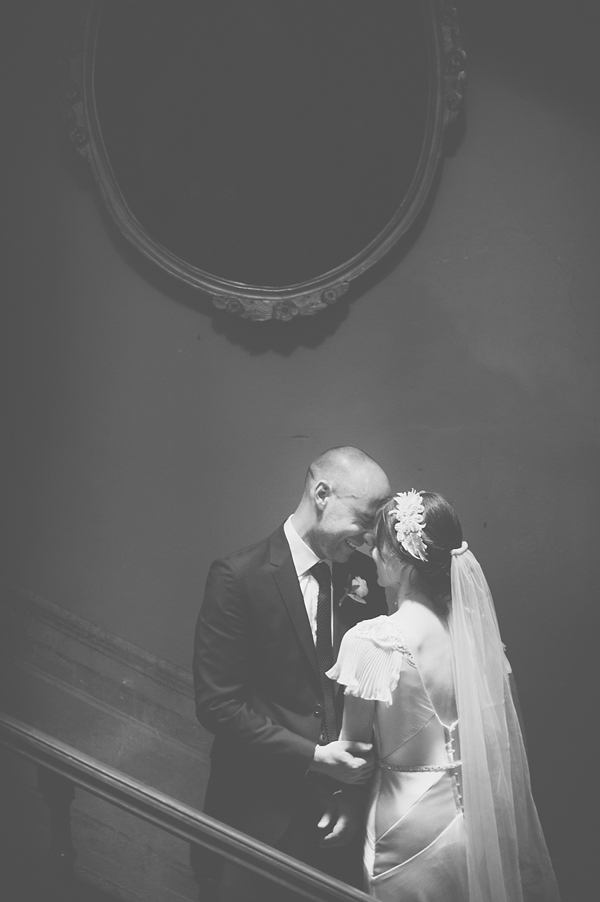 Words of Wedded Wisdom…
"To quote my husband (who quoted Robert
Brault) during a best man speech at his friends wedding; 'Enjoy the
little things, for one day you may look back and realize they were the
big things.'
I got a lot of inspiration
form Chic Weddings In Italy."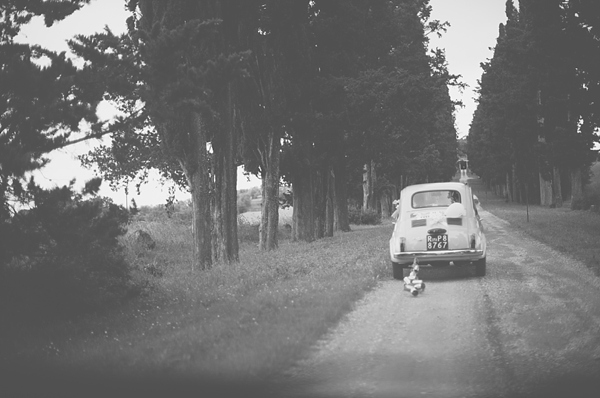 What a truly beautiful day, Cate looks so incredibly elegent in her vintage inspired Baccini and Hill gown and veil.
I would like to thank photographer Leila Scarfiotti for submitting and sharing these photographs.  You can see more weddings in Italy here on Love My Dress.
With much love,
Annabel
Photographer – Leila Scarfiotti
Wedding Planner/Stylist – Chic Weddings In Italy
Venue –  Borgo di
Stomennano in Monteriggioni, Siena Italy
Wedding Dress + Veil – Baccini and Hill
Bridesmaids Shoes – Dune     
Bride's accessories – Antique yellow gold diamond + pal bangle bracelet circa 1940's gifted from my aunt and uncle
Grooms Suit – Paul Smith + Ted Baker tie + Hudson shoes     
Bridesmaids – Dessy + Bloomingdales dresses + Dresscode shoes + bracelets by Alex and Ani
Flowergirl Dresses – Monsoon
Flowers – Tommaso Torrini of La Rosa Canina
Cars/Transport – Vintage Fiat 500, hired
Entertainment – Music from Alma Project + The Wedding Smashers from London
Rings – Delphi Antiques, Dublin
Catering Company + Cake – Galateo Ricevimenti
Hair and make-up Artist – Giulia Cresci
Rustic Brown Paper Place Cards – As A Paper Doll on Etsy