Morning all!   As we come to the close of another week on Love My Dress, I wanted to open up this Friday with a wedding that to me, represents everything I love about being a wedding blogger; a bride with her own beautiful and very glamorous unique style, a family coming together to celebrate, children, happiness joy – lots of giggles and joy in fact – the works.
These lovely images were sent in by Solen Collet at Solen Photography and feature bride Lynsey and her beau Ross on their wedding day on Saturday 4th May, at Eskmills, Musselburgh, just outside Edinburgh.
I got so excited seeing these photographs – I think Lynsey looks knockout in her beautiful 1950s vintage wedding dress, that she purchased from New York and her incredible hair style (styled by her own fair hands by the way – Lynsey is a professional hairdresser). Love it when a bride goes slightly against the grain and truly embraces her own beautiful, unique style like this. LOVE!
Photography Copyright (c) 2013, Solen Photography supported by Alix Hewitt
The couple's photographer Solen told me, 'The venue is in a lovely old mill building by the river. The
ceremony was officiated by Louise Young, a Humanist Society Scotland
Celebrant, with the bride and groom saying their own vows.'
'Their
gorgeous daughter read a poem she had written for the occasion making
for a very personal and emotional ceremony.  The father of the bride
made a very emotional and touching speech too. It was a lovely day to be
part of.'
'This charming DIY wedding
featured lots of beautiful floral decorations in lovely mismatched
glassware, put together by the bridesmaid, along with teacup candle
favours made by a friend. The bride is a hairdresser so she did the
bridesmaids and flower girl's hair in the morning, the room was full of
cheeky laughs and nervous energy.'
'The bride wore a
gorgeous vintage sleeved ivory lace floor-length dress with Kurt Geiger
Dorothy red sequin shoes with bows.'
'Lynsey and Ross had their very cute
little son as ringbarer – he was definitely in danger of upstaging the bride and
groom on the day!'
'The day was soundtracked by the couple's favourite old
rock and soul tunes with tables being named after classic albums.  I
loved photographing this wedding with Alix, the bride and groom and
their wee family are lovely folks.'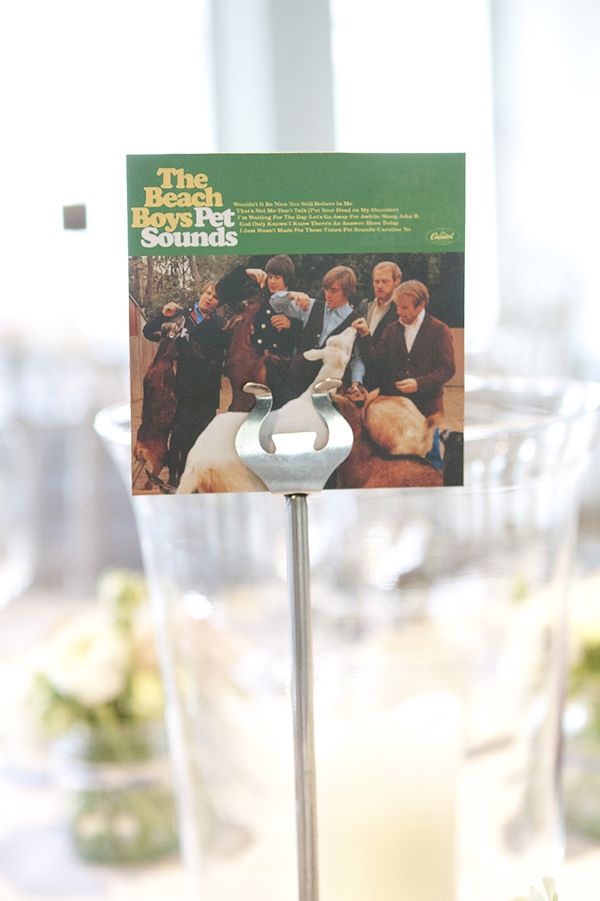 Huge huge thanks to Solen Photography for sharing these wonderfully inspiring images today 🙂 Check back soon lovelies – I have a whole Friday full of inspiration for you.
You can explore more weddings full of 1950s inspired vintage and pink and pale blue accents in the meantime.
What do you love most about these images?
Have a good Friday morning lovely reader, and thank you for visiting!
Annabel
Photographer – Solen Photography Ltd with Alix Hewitt assisting
Venue – Eskmills, Musselburgh, East Lothian
Officiant – Louise Young, from the Humanist Society Scotland
Wedding Dress – Vintage, bought in New York
Brides' shoes – Kurt Geiger
Groom's Attire – Topman
Bridesmaids – Banana Republic
Flower Girl – Tutu du Monde
Flowers – bridesmaid, Kirsty Downie,  sourced and arranged all the beautiful flowers
Favours – teacup candles handmade by Second Hand Rose
Cake – Cakes by Suzy
Hair Stylist + Makeup Artist – The bride