When I stop to think about how fortunate I've been to have fallen into the role of wedding blogger, I can't help but smile and feel incredibly grateful. I adore my job, but it seems crazy the before that day that my husband sat inside our car, the rain beating down hard on the windows outside, as he passed me a clasped shell which I was to find out moments later contained my engagement ring, that I really knew nothing of weddings at all. That momentous afternoon would turn out to be the catalyst that would lead to me pretty much living and breathing weddings for the rest of my life. Not least initiate a complete career and lifestyle change for the better.
I genuinely don't think I will ever tire of weddings, of sharing beautiful, uplifting wedding photographs and of working to inspire brides in shaping their own wedding day style and personal celebrations of love. And so it's with so much pleasure this morning that I'm able to share with you the wedding of Katie and Tim, who tied the knot on 7th September 2013, at The Old Rectory, Symondsbury (near Bridport) in Dorset, a venue chosen as the setting for their outdoor Humanist ceremony.
Photography Copyright (c) 2013, Ellie Gillard
Katie wore the most beautiful original vintage gown, a find from Annie's Vintage in Islington, that she teamed with a handcrafted headpiece and veil by Emma Caderni of Vintage London and a fabulous pair of Jimmy Choo shoes,
but what I love the most about this wedding is how Katie talks about
the way she and Tim approached all the decisions relating to their
wedding as a couple – agreeing important purchasing and planning
decisions together…
"Tim and I met at a singles night in May 2011, and got engaged after 9
months – when you know, you know! We were engaged for 18 months before
getting hitched, but planned this to ensure we both saved before the
wedding. It was important to us to pay for the wedding ourselves and
work the budget out between us, as a couple. We
just tried to approach the whole thing by planning our vision of a
perfect day – we both love being outdoors, eating good food and
listening to good music. Everything just came from that really!"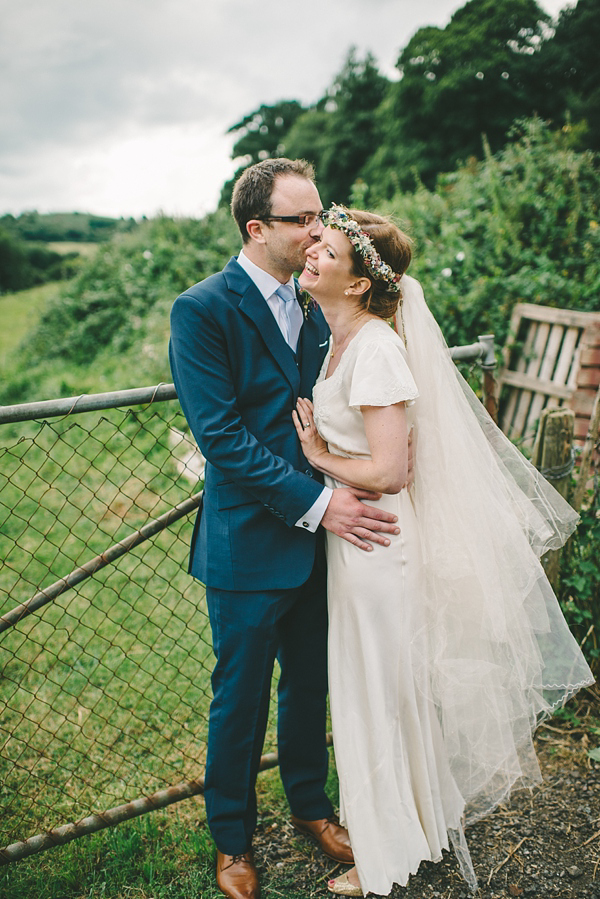 "Tim
was very involved in helping to plan and organise our wedding – at least in all the big stuff like the ceremony,
choosing a venue, food, drink and music. I made pretty much all of the
decorations myself too – I promised myself I'd stop when I'd had
enough, but it became quite compulsive!
Emma Caderni of Vintage London,
who supplied my veil and headpiece, was also quite instrumental in
helping me pull together a colour scheme and vague plan from all the
ideas in my head! I'll always remember her and my mum going through
box upon box of Emma's stuff in her gorgeous flat in Chelsea,
holding up blue beads and saying to each other 'no, it needs to be a
dirtier shade!'"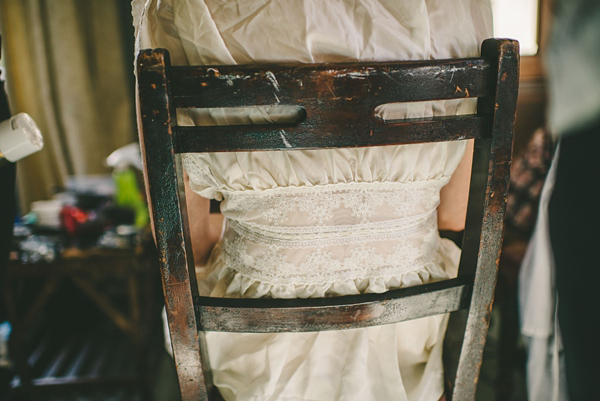 "My veil was put together from several original 1920s/30s veils by Emma Caderni of Vintage London, with a few pearls sewn on by me. Emma also made my amazing flower crown- words cannot express how
wonderful the experience of having something custom made by Emma is. She
was so much fun and it was great, especially as finding my dress had
been very simple!
All my accessories were from Alex Monroe except a bracelet Tim had bought me for my birthday from Tamara Gomez. I wore the Lovebirds necklace, a rose vine ring, a pair of chrysanthemum pearl earrings and a rough diamond bangle."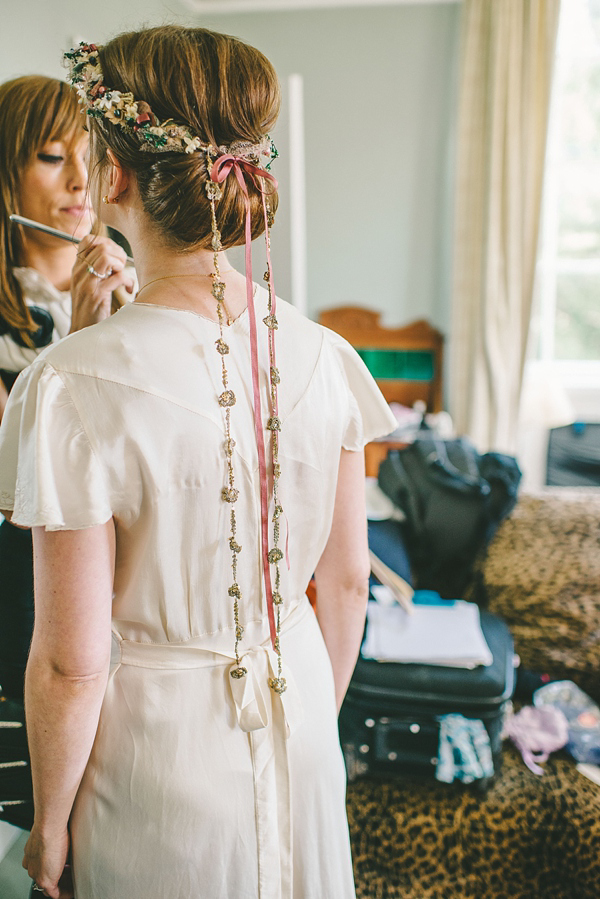 "Our wedding venue was The Old Rectory
in Symondsbury (near Bridport), Dorset. Having decided we wanted to get
married outside, we agreed to have a Humanist Ceremony because it gave
us complete flexibility over what we wanted to say, where, and how.
Having agreed on this, we wanted a venue that wasn't going to charge us
over the odds, or tie us into the more commercial aspects of wedding
planning (like chair covers – ick! or tied in suppliers).
The Old Rectory
was our home for the whole weekend, we could stay there with many of
our close friends and family and they didn't mind what we did (within
reason!). And we got all this for one flat fee, job done!"
"Our venue was complemented by tipis from World Inspired Tents,
which I found though my wedding blog addiction. They were so cosy, and
absolutely beautiful without having to add too much decoration. The open
fire was an added bonus and really kept everyone together as the
evening drew in and got chilly. The team were so helpful and promptly
responded to my hundreds of questions."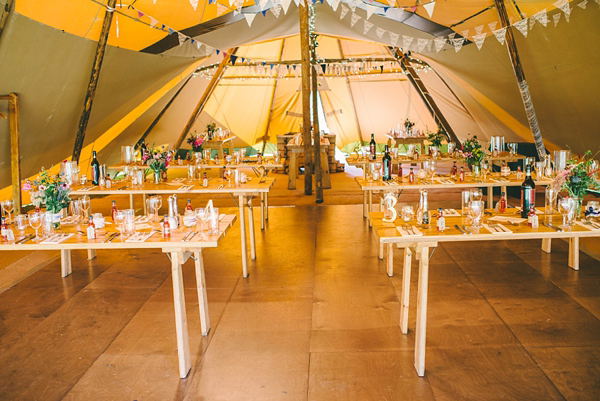 "My dress was from Annie's Vintage
in Islington. I'd been through a pretty rough couple of months
following illness and having just been diagnosed with epilepsy, so
finding the dress really felt like a 'meant to be' moment.
Annie's Vintage is just over the road from my favourite knitting shop so I went in
there by chance with a very old friend from Uni. I was really stressing
out about dress shopping and was really worried about being stuck with
some heavy, duchess satin monstrosity. The dress fitted perfectly-
everyone asks whether you feel like a princess in your dress, but I just
felt calm, elegant and comfortable. Exactly how I wanted to feel on my
wedding day!
Tim says I looked stunningly beautiful and that he was delighted with my perfect choice of dress."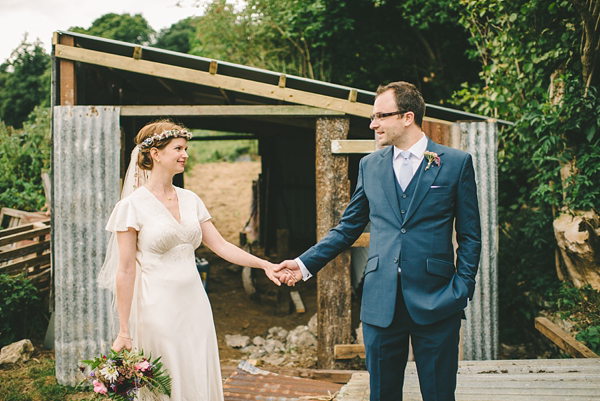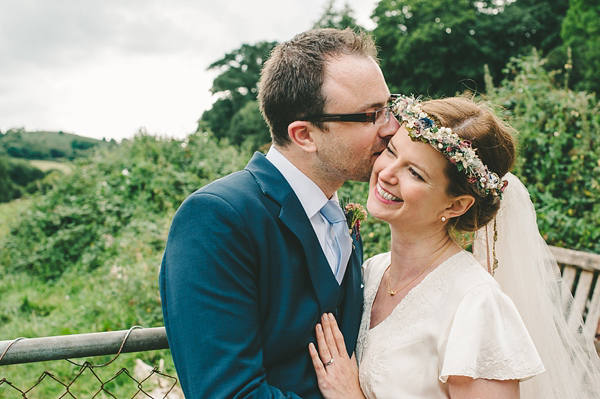 "I agonised about the colour of my bridesmaids dresses for ages. The Henkaa
dresses arrived from Canada in a few days. It is also really easy to
alter the length. Watch out for customs charges though (ouch!)"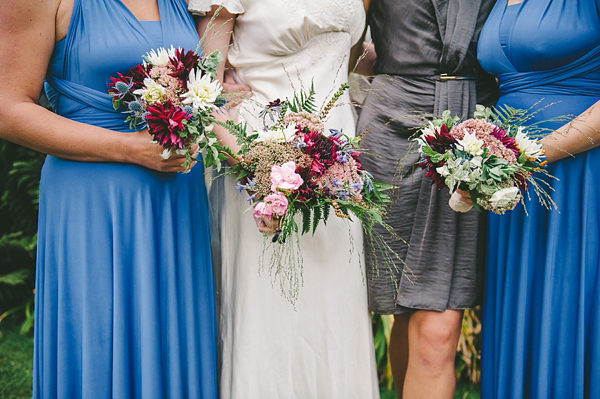 "My very talented mum filled the role of Florist. We just wanted
something very loose and unstructured and really struggled to find
someone so my mum stepped up and did a great job. Most of the flowers
were from my parent's garden."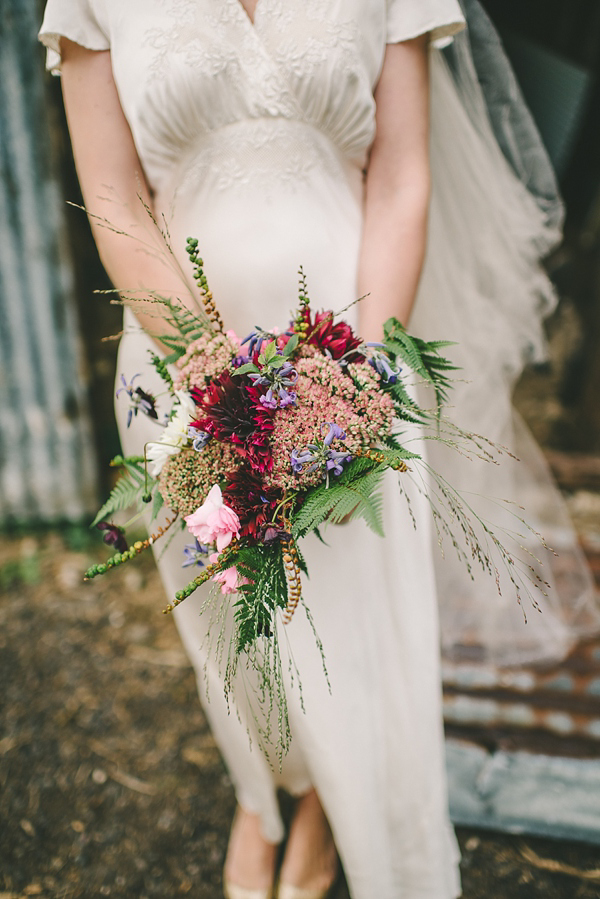 "The wonderful Ellie Gillard,
our photographer, was so supportive throughout the whole process. Once we had
our engagement photos with her we knew she was going to do a
fantastic job. We used these pictures as the basis for our save the
date and invitations."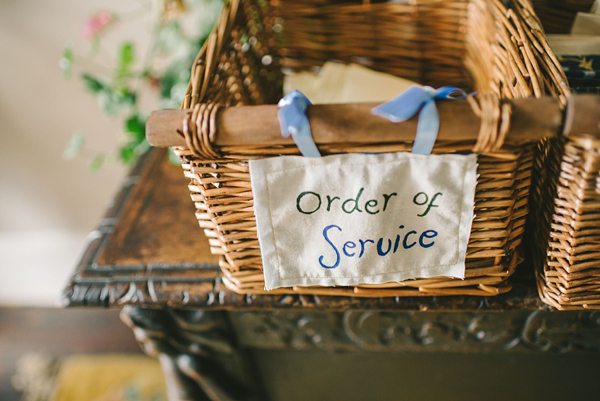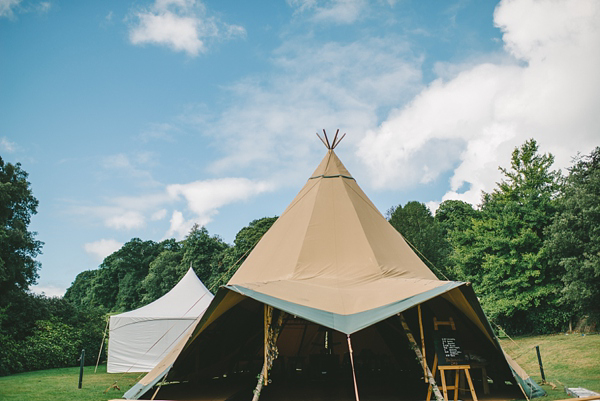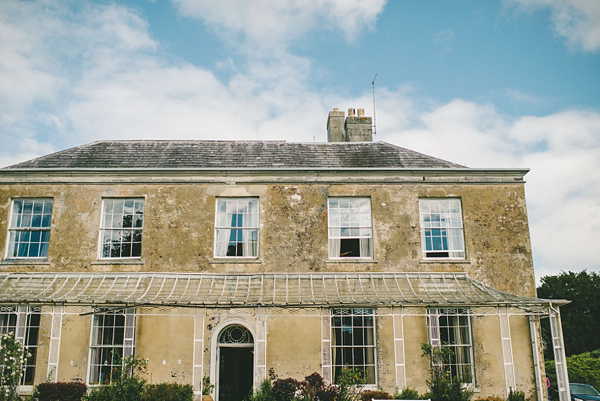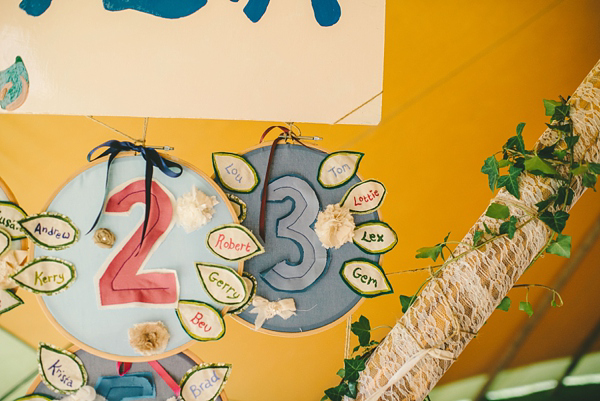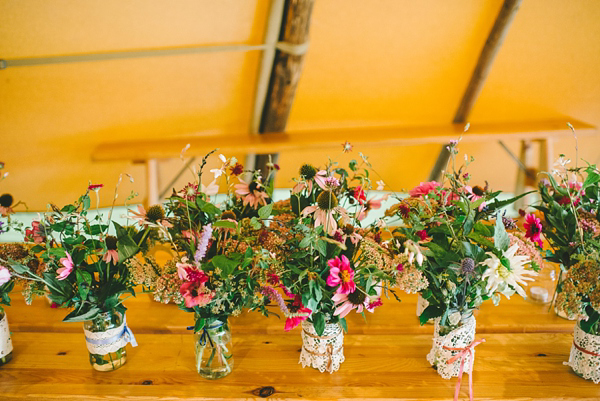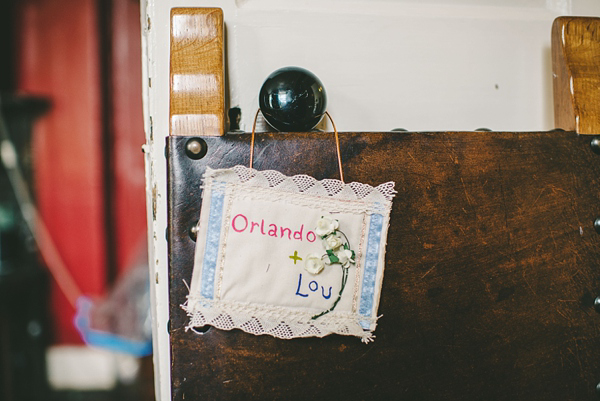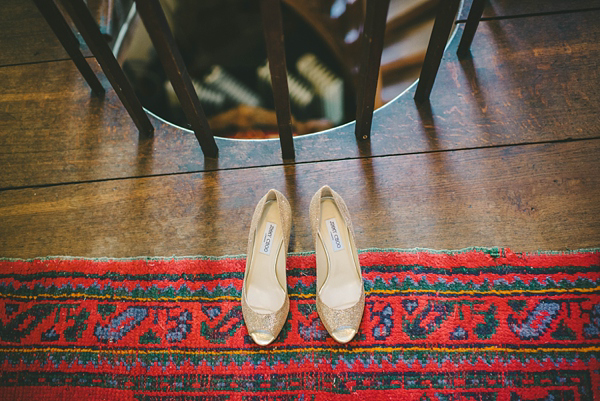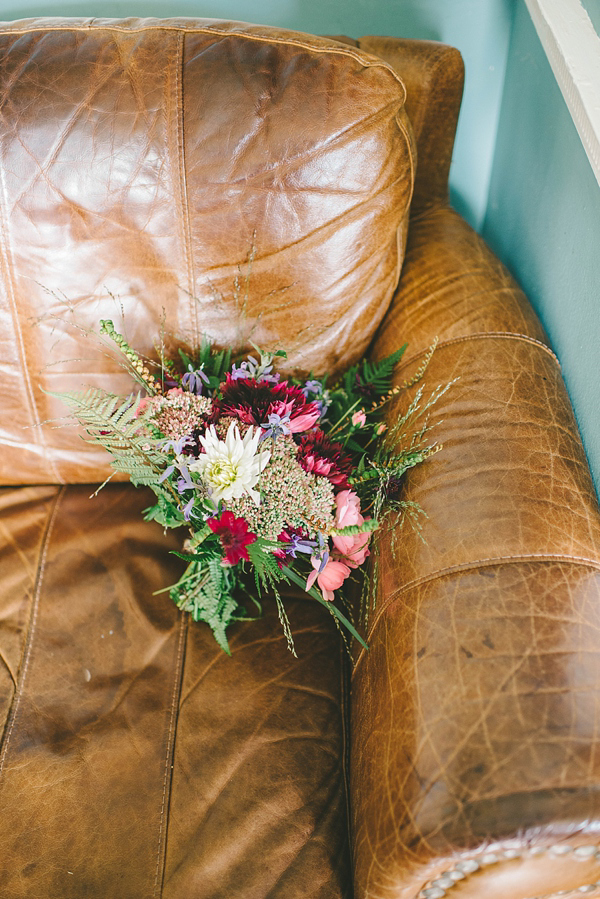 "My hair and makeup artist, Sian Stone,
and her team were brilliant. I booked Sian mainly because she was so
bubbly at my trial, and genuinely interested in all of our plans. She
was so excited for us and such a lovely person to have around on the
wedding morning."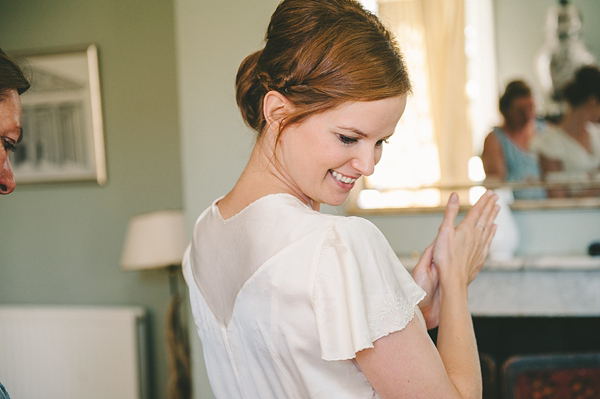 Tim says "A Suit that Fits
provided me with a fully bespoke tailored suit. Service was excellent,
it took a number of consultations to ensure that the suit fitted
perfectly, and I consider that once I saw the full result, the cost was
well worth it. This was my first bespoke suit, and I am now appreciative
of just how different it is to an off the peg suit. Very impressed!"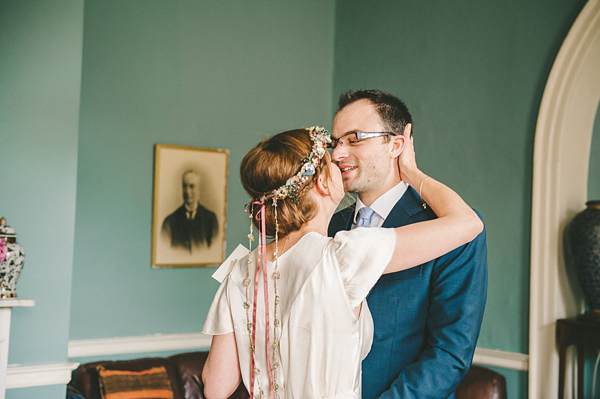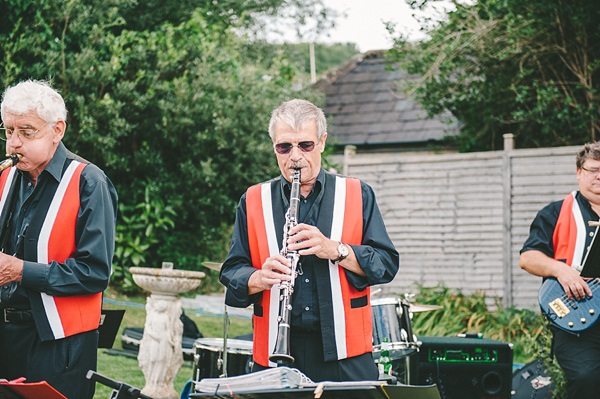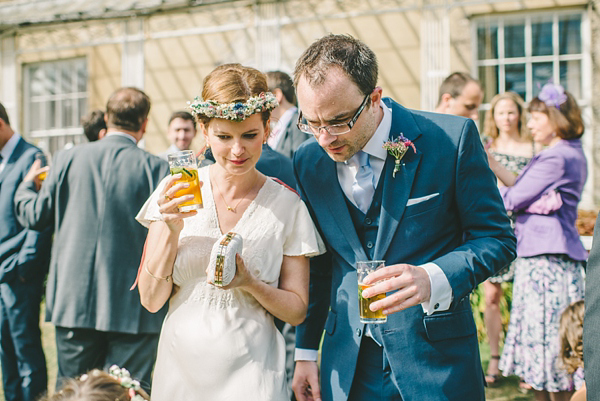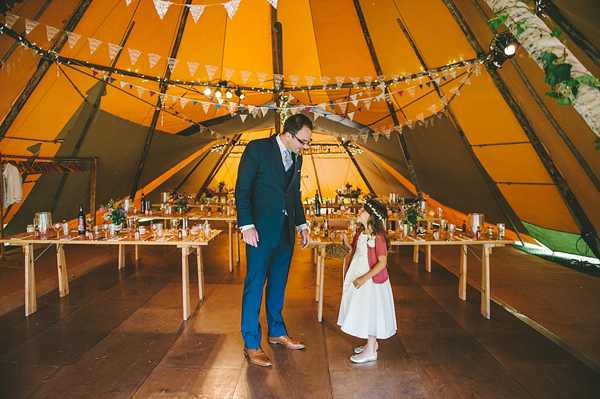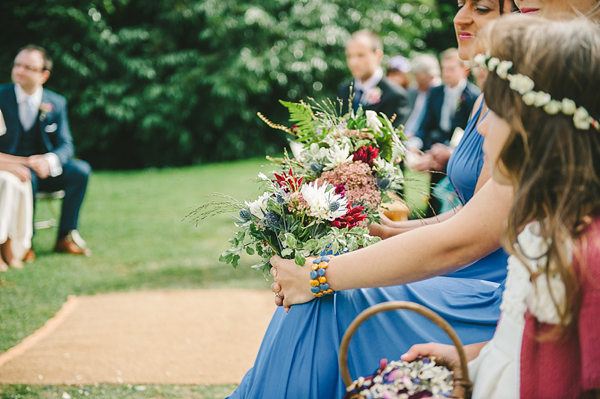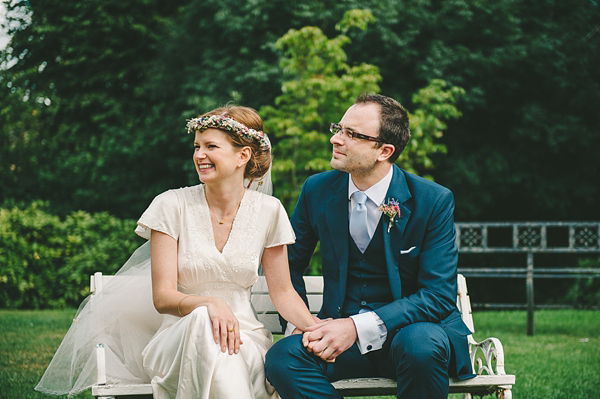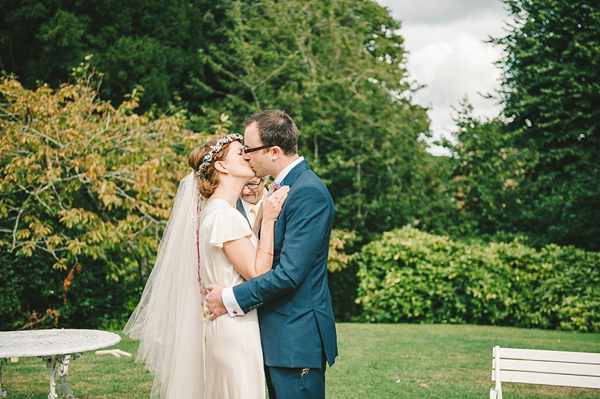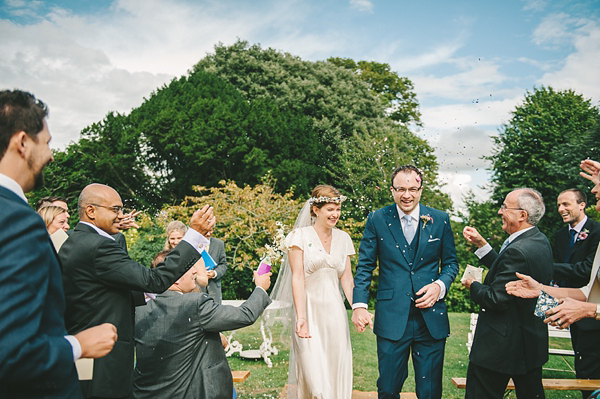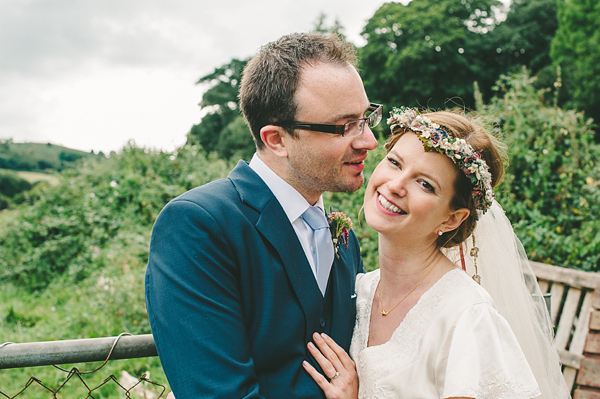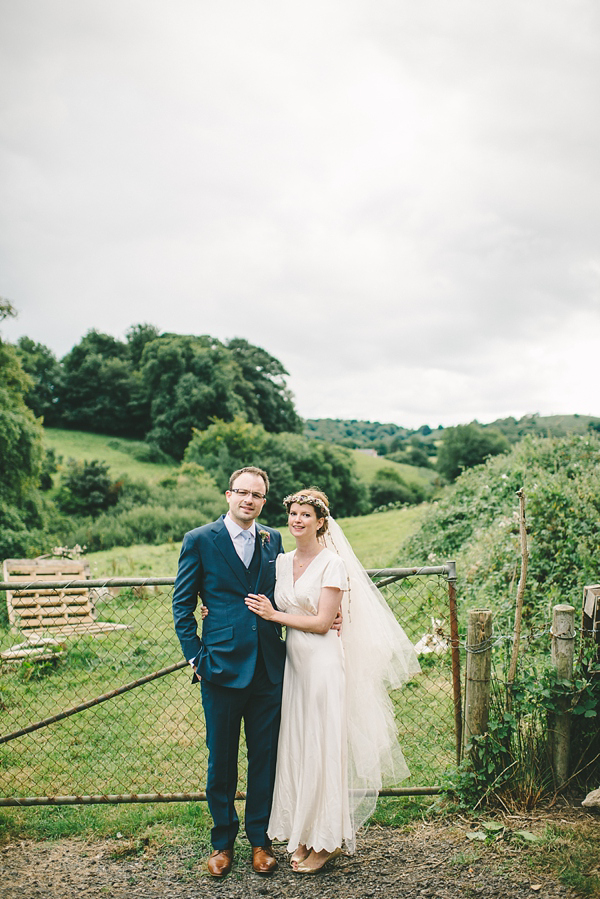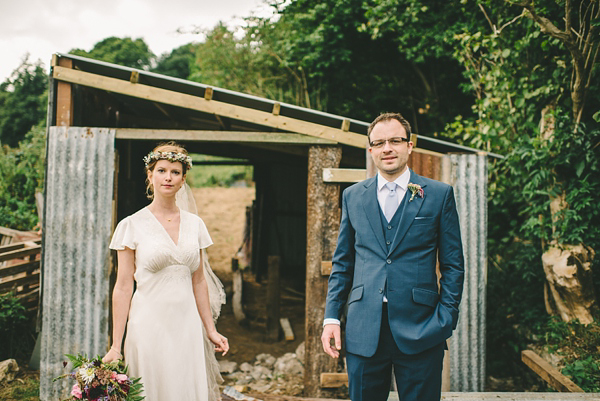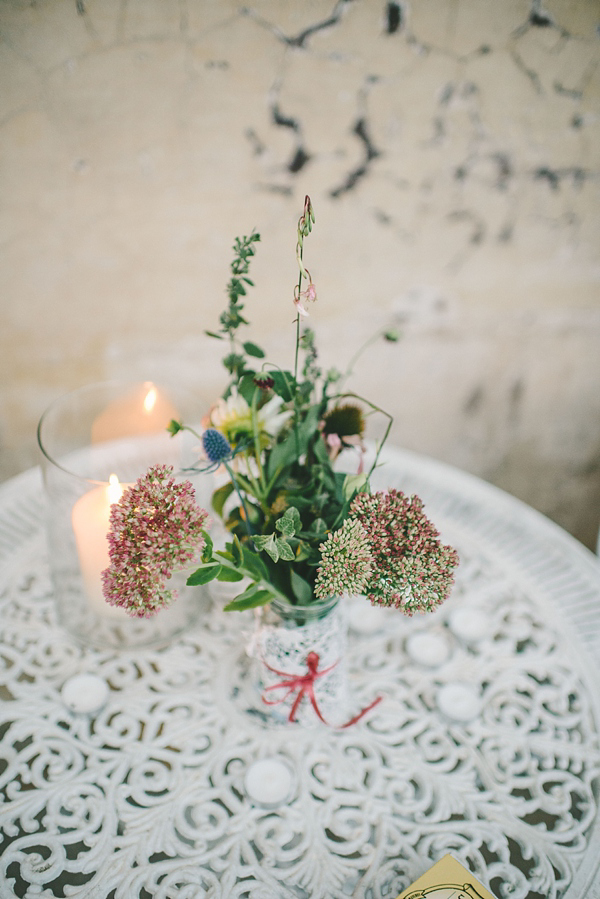 "We hired Andrew James Catering Solutions
and had so many lovely comments about the food. His beer selection
was very impressive too and went down really well with all the lads.
Rather than working on a per head basis, Andrew asked us to describe our
perfect meal and give him our budget and he would work out all the
details. Every aspect was taken care of by him including chilling,
serving and all crockery and cutlery which took a huge amount of stress
out of the planning. Andrew was happy to provide us with a number of
consultations to ensure our favourite food was accompanied throughout
the day with plenty of amazingly sourced drink! Perfect!
Favours we made ourselves by flavouring gin with raspberries and blueberries due to a shortage of sloes last year."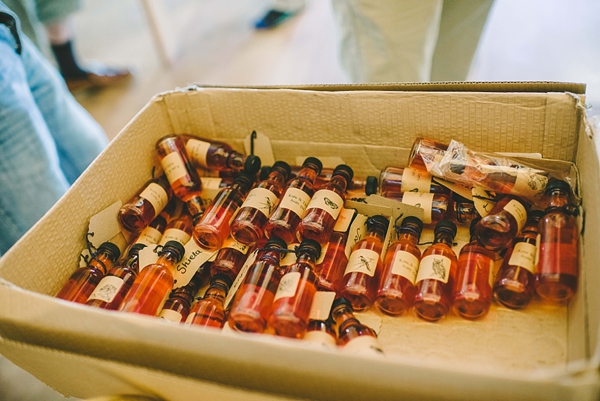 "Tim's brother made our
cake – he always makes us brilliant cakes so it was a choice of having
him or no cake! Adding a mascarpone filling was brilliant so the cake
wasn't too sweet."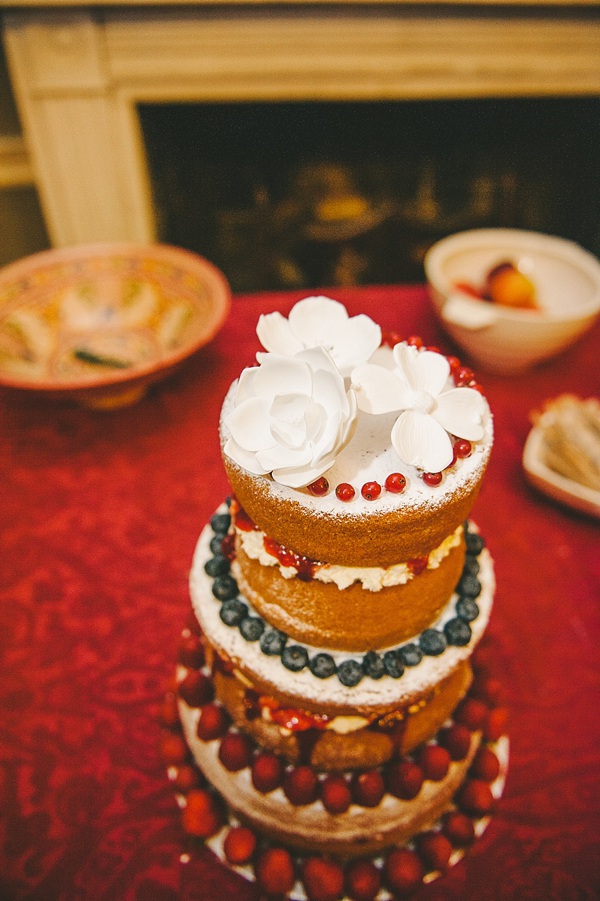 "As entertainment, we hired The Stour Valley Stompers, and a Ceilidh band co-ordinated by Matt Tarling.
We wanted to have live music all day and we did! Both bands were
brilliant. The Stompers learnt our entry music specially as well as
"Always Look on the Bright Side of Life" which we used as part of our
ceremony. We fluffed that one up by not singing all the verses, but I don't think anyone minded."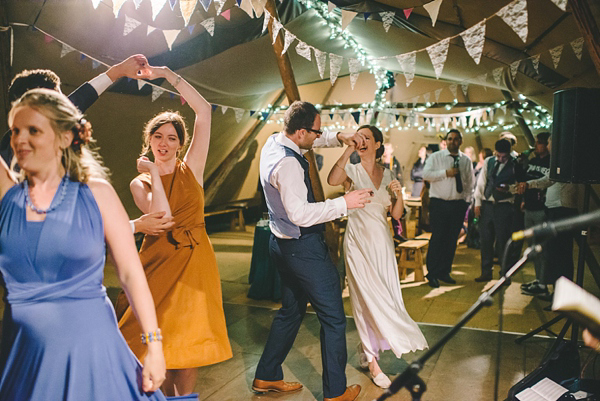 Oh Katie, I did giggle when reading this part!
"We
didn't have a first dance (thankfuly) as we had a Ceilidh, although we
did have a little dance to our walking out track, 'King of the Swingers'
– it was a disaster! I was so happy I wanted to dance but Tim was taken
completely unawares and wasn't very impressed!"
Words of Wedded Wisdom…
"Involve
your groom- it's his wedding too! and you are likely to get sensible
answers to questions like "should I make knitted bunting?" (answer- "er,
no!"). I did anyway, but at least I got a sensible answer to a silly
question! It also helped as all the guys coming to our wedding had a
good time too e.g. lots of food and good beer!
Budgeting –
we saved up for a reasonable budget but really tried to ensure we spent
money on a few key priorities that would make the difference, rather
than worrying about things our friends and family could do brilliantly.
This helped us save a lot! Tim says it was also very important to us to make sure our guests were
taken care of with an open bar with a select number of locally sourced
beers and gin and tonic with lime."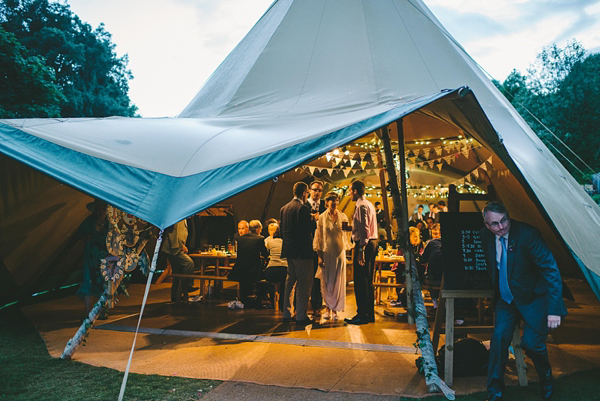 "We started the day with a
yoga session where we were joined by many close friends and family and
was a complete surprise to Tim – this helped us feel really relaxed
about the day. I also loved giving a speech although I was nearly crying
all the way through I was so emotional! Then some of Tim's friends
played for us in the evening as a surprise – having a singalong to
'Wonderwall' at around 1am surrounded by everyone we love was really
memorable.

The only thing we forgot was to pick up some sugar (being in a fully self-catering
venue does have a few minor downsides!). But that's it, and who really takes sugar with tea anyway?!

Tim says he just loved all of it, and couldn't pick his favourite!"
Preparing this feature had me feeling so much joy for you two, Katie and Tim – huge congratulations to you both and heartfelt thanks for allowing us to share your wedding to inspire our many other readers.
Thank you also to a photographer we never hesitate to recommended highly – the lovely Ellie Gillard. We love Ellie and encourage you to visit more of her work on Love My Dress here, as well as here website. Brides – Ellie can also be found on Facebook and Twitter.
What do you love most about this wedding? Let's show this couple a little love in the comments box below.
Annabel
Photographer – Ellie Gillard
Humanist Marriage Celebrant – Kevin Murphy, The Humanist Society
Tipi Hire – World Inspired Tents
Venue – The Old Rectory in Symondsbury (near Bridport), Dorset
Brides Dress – Annie's Vintage in Islington
Brides Veil – Emma Caderni of Vintage London
Brides Shoes – Jimmy Choo
Bride's accessories – Alex Monroe
Grooms Suit – A Suit that Fits + shirt/cufflinks via TM Lewin + shoes from Jones Bootmaker
Bridesmaids Dresses – Henkaa + shoes from Aldo
Flowergirl Dresses – John Lewis + cardigan made by the bride
Page boy – Zara Kids + bow tie made by the bride
Flowers – The bride's mum
Cake – The groom's brother
Entertainment – The Stour Valley Stompers + Ceilidh band co-ordinated by Matt Tarling
Favours – homemade by the bride and groom
Rings – Hallmark Jewellers in Titchfield, Hampshire
Catering Company – Andrew James Catering Solutions
Hair and make-up Artist – Sian Stone