We like to mix things up a little with a touch of quirky, kitsch and fun every once in a while, and so this afternoon we take pleasure in sharing the wedding of Emma and Robert with you. This 50's retro loving couple tied the knot on 12th April 2013 at As You Like It in Jesmond, Newcastle Upon Tyne, and I'm a little bit in love with that statement necklace by Butler and Wilson to say the least!


"The
wedding style very much came from me. I love all things 50s, polka
dots, vintage and kitsch as inspiration. We chose to go for the colours
pink, blue, red and white with a mix of floral and polka dot.  To be honest Robert
was quite happy to marry me in a skip – his words! – so I had free reign."
Photography Copyright (c) 2013, Helen Russell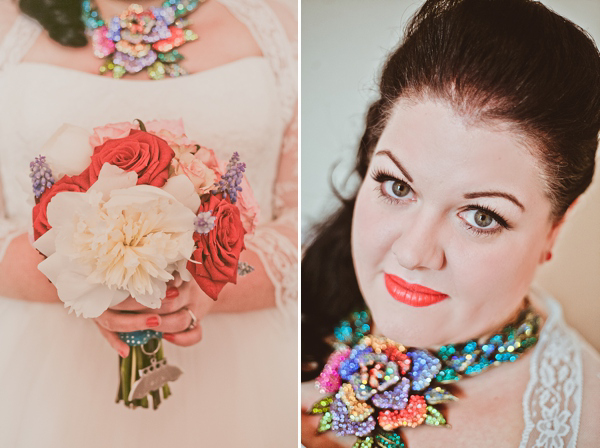 "Robert and I have been together for over 10 years now – he proposed on Christmas day 2008. It wasn't your typical wedding proposal!
We
had gone on holiday for Christmas with the whole family.  On
Christmas morning, in between frantically trying to peel potatoes and
baste a turkey, we exchanged gifts. One of my presents from my dearly
beloved was a big box of jelly babies?!  Inside I was thinking, 'really?? I
get a box of jelly babies for Christmas??!' I carried on with dinner
preparations while quietly fuming – measly jelly babies, not that I'm
ungrateful you understand…"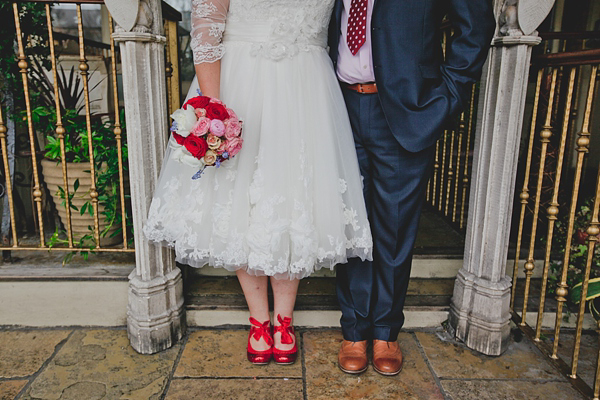 "Robert kept pestering me to open the box and
eat a jelly baby. 'I don't want one; we are going to be having dinner
soon!'.  However,  after much persuasion, I relented and opened the box to find
inside a small box. I opened it and inside was the most beautiful ring;
Robert got down on one knee and proposed. Needless to say we cried, we
ate some jelly babies and I accepted!
My beautiful necklace, by the way, was from Butler and Wilson."

"Oh my god I LOVED our car! We hired an American classic 1950s red Chevy hired through a friend."
Brides – I'm going to see if I can find out how you can hire the same vehicle, as I think a few of you are going to fall in love with this vehicle as much as I have this afternoon!
"I wanted red shoes, I found a pair of Hush Puppies which I didn't expect! They were exactly what I wanted -sparkly, glitter red shoes and comfortable."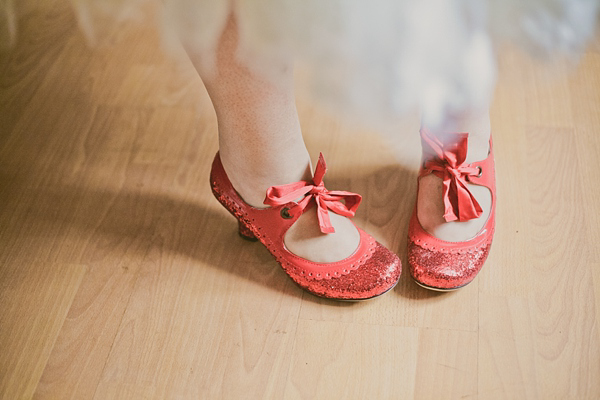 "Our florist was Helen Mawson of Bel's Flowers. I
wanted a colourful bouquet incorporating the colours of the wedding –
red, pink, white and blue. I love peonies, tea roses and hydrangeas.
Helen also has a lovely vintage style and after seeing lots of her
creations, she was an obvious choice."
"When it came to my dress I
had something quite specific in mind – I love all things
retro and 1950s and knew I wanted a shorter tea length dress. As soon as I saw it I
knew it was the one. It was designed by Sottero & Midgley with a
full 50s style skirt and lace. I added a lace bolero – an eBay special!
The whole thing was very me!
To be honest I
was worried about trying on dresses, most brides look forward to this
bit, it filled me with dread. I am of a larger persuasion and was
concerned that bridal boutiques would be looking down their nose and mark me as the 'token fat bride' and try to put me in to that one  wedding dress they might have stashed at
the back of the shop! My sister had got married the year before and had
done the rounds and suffered some of what I feared – not helpful. Then
we found  I Do in Bill Quay. The shop is like a tardis, it has a huge
selection of dresses and a whole section dedicated to the larger
lady!  They weren't intimidating and didn't make me feel self-conscious, it was a big relief."
Ladies of 'larger persuasion', if you share concerns about wedding dress shopping, you may want to read this feature as it has some helpful replies.
"We chose As You Like It
as our venue, because it was a no brainer! I hope they wont mind me saying, but from the
outside there's not much to look at (a converted block of office flats)
but as soon as you walk in it has that immediate WOW factor – it's a real hidden
treasure. As soon as we laid eyes on the frangipani suite, we knew!  We
didn't want anything too formal or staid, a country house just wasn't
gonna cut it –no offence! It's quirky and unique. The venue has rave
reviews for food and infamous cocktails.
For our wedding favours, which also doubled as people's place cards,
Mum and I made marmalade, put in jars from Ikea with personalised
stickers from vista-print."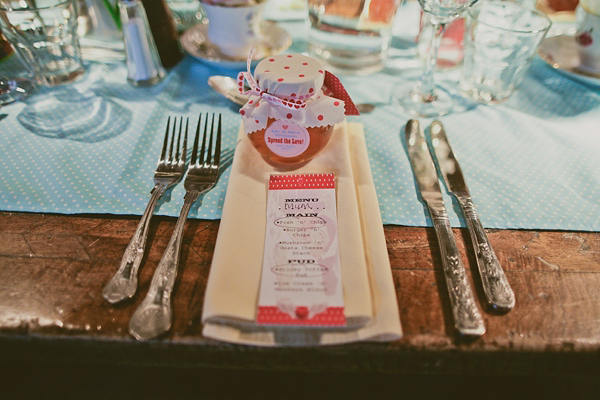 "As You Like It is already a stunning venue and didn't need much styling. We did hire some items from The Finishing Touch Company
for the tables and chairs. Charlotte was great and did a beautiful job
in the room. The chairs for the ceremony were added with lace bows and
the tables dressed with vintage china tea cups and bottles filled with
beautiful flowers from Bel's Flowers.
I added a few extra things such as
vintage metal buckets, windmills, a lot of which I sourced from DotComGiftShop."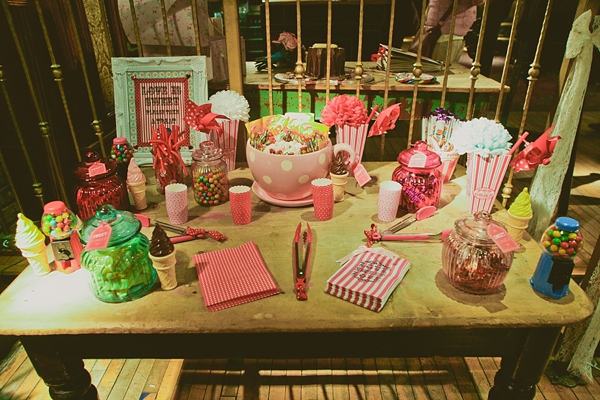 "After looking around and not quite
finding what I wanted and due to the expense, I made our own day/evening
invites, menus and our table plan. I'm quite arty and creative so
enjoyed doing it although it did get a bit laborious by the end! All
handmade, very bespoke and individual!"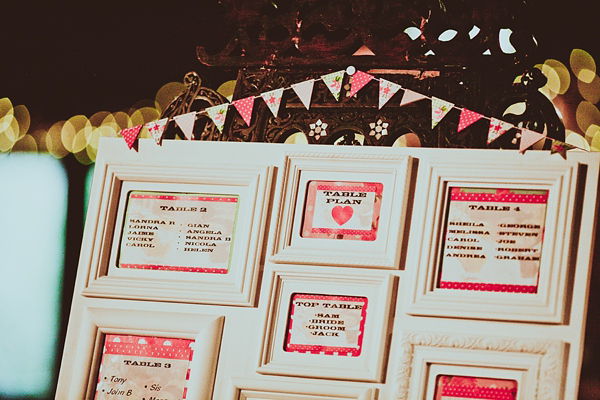 "As we were on a tight budget, I had intended to make my own cake, but burnt it and binned it! So pleased I did!  I then discovered Archers Ice Cream
in Jesmond.   They make ice cream cakes!  We popped in to see Sharon,
she hadn't made one as a wedding cake before, she was really helpful, we
sampled ice creams and created a unique cake, all made of ice cream, it
even coordinated with the wedding colours.
It was stunning, 3 tiers and
only £65! Luckily Archers was only 5 mins from the venue and they were
able to deliver it on the evening as it would last about half hour
before starting to melt!  As You Like It were really accommodating and
stored it in their freezer until we needed it. 
We
thought it would be cool to serve it up in ice cream cones which went
down really well."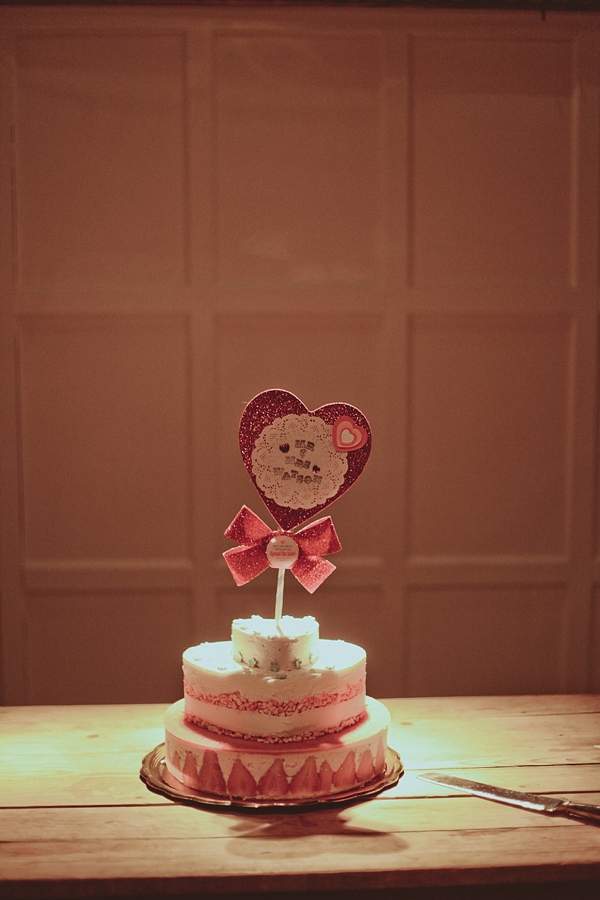 "Scarlet Street were our entertainers, and they were AMAZING!  We
are massive fans of the girls, they are a barberpop harmony group
inspired by the 40s/50s and put a vintage spin on pop. After a bit of
stalking and begging, they were able to perform on our big day despite
their hectic, busy schedule.They brought magic to the wedding and made a bride very, very happy! Love them, right up our scarlet street, boom-boom!"
"Our photographer was Helen Russell.  Helen
is incredible, her photos speak for themselves. She captured every
aspect of our beautiful day.  She has a quirky, vintage style and was
exactly what we were looking for. She has a great way of making everyone
at ease which shone through in our photos."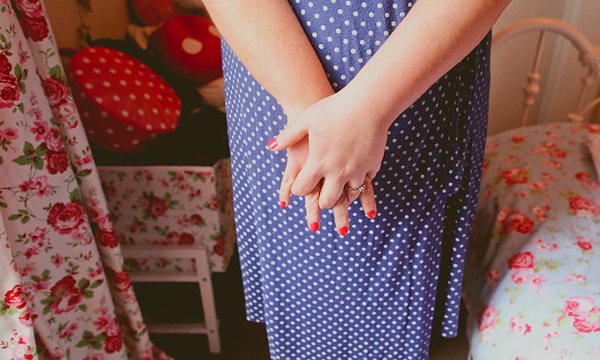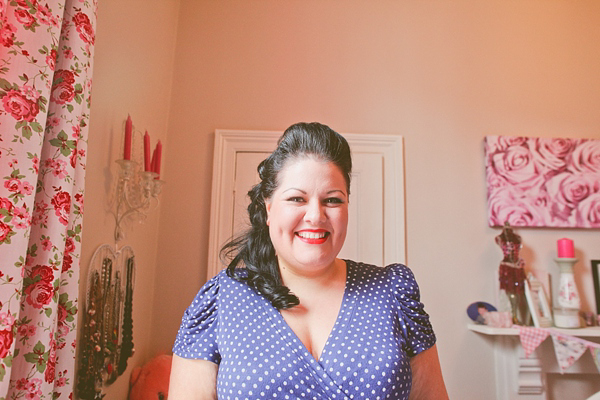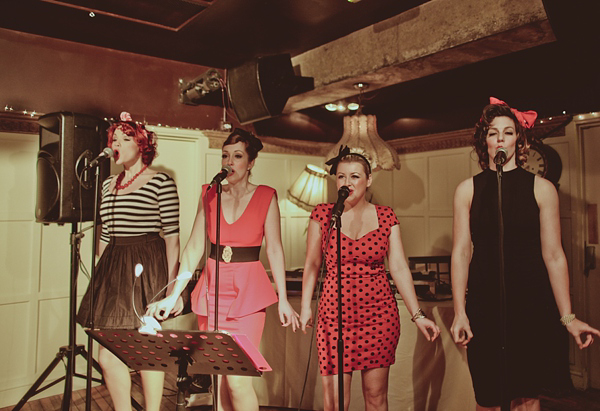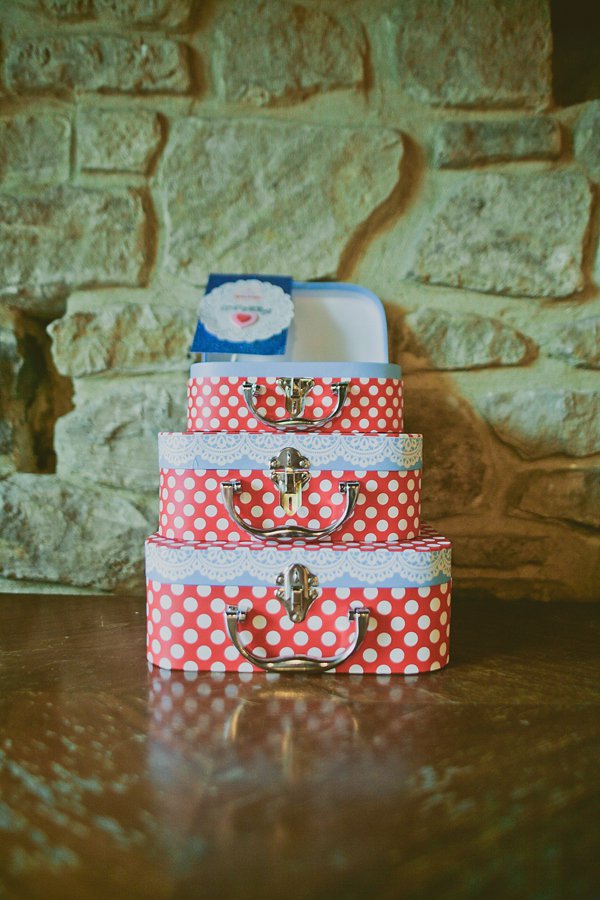 "Our vows were a mix of traditional with a few extra lines thrown in to make them more personal to us."
Robert's vows;
'From this day forward
I promise to tenderly love you,
To respect you and care for you
I pledge to give you my warmth whenever you need it, even when your hands and feet are like blocks of ice!
I
will take you in my arms when you need to be held. I will listen when
you need to talk. I will laugh with you in times of happiness.
And I will cherish you through each day of our lives together.'
Emma's vows;
'From this day forward
I promise to love you tender
I promise to always take care of you,
 to be proud of you, to cry with you, to laugh with you, even at your bad jokes!
I vow to always sing you soft kitty when you are sick, but only when you're sick.
And I promise to cherish you always
Let us grow old disgracefully together.'
Words of Wedded Wisdom…
"Enjoy the day, don't be worrying
about everyone else and how they might be feeling, "will they get bored,
will they like the food, will they get up and dance?" It's YOUR day,
it's all about YOU, enjoy it, relax and take in every second, you will
be amazed how quick the day goes. 
We enjoyed every last second from start to finish. It was stress free, relaxed, informal and with the people we love."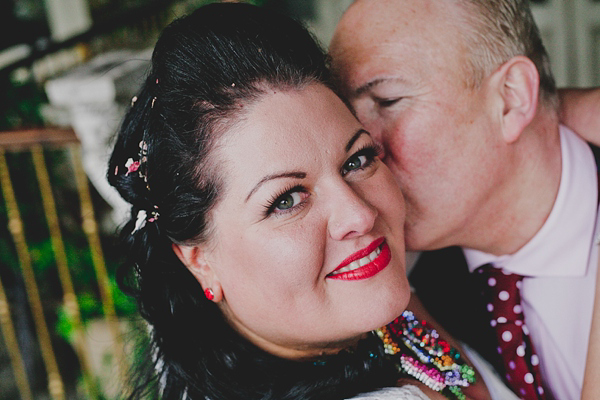 Congratulations Emma and Robert! And happy six month anniversary to you too!
Huge thanks as always to lovely Helen Russell for sharing her work.  It's wonderful to see a bride embrace the essence of fun on her wedding day in this way.  If you'd like to be inspired by similar weddings, you might want to visit our polka
dot, 1950s, quirky, kitsch, red and colourful pages!
With much love,
Annabel
Photographer – Helen Russell
Venue – As You Like It in Jesmond, Newcastle Upon Tyne
Wedding Dress – Sottero & Midgley via I Do
Brides' shoes – Hush Puppies
Brides Accessories – Necklace from Butler and Wilson
Grooms Suit – House of Fraser
Florist – Helen Mawson of Bel's Flowers
Cake – Archers Ice Cream in Jesmond
Entertainment – Scarlet Street
Additional Styling – The Finishing Touch Company
+ DotComGiftShop