Good morning beautiful! How was your weekend? Very well I hope.  I took a step back from social media, always nice to do at the weekend, and baked a bake.  Getting quite in to this weekend cake baking (and eating) business if truth be known. I might have to post some of my triumphs on Love My Dress!
Katie and Alex's wedding took place on 10th August 2013 with a ceremony at Richmond Registry Office, followed by a wedding breakfast at Petersham Hotel, Richmond and a reception at London Bowling Club in Putney. 
"We
didn't have a theme or colour scheme, but everything seemed to work
together brilliantly on the day. Once I'd chosen my beautiful Suzanne Neville wedding dress, we knew we
wanted warm colours and lace for the flowers and venue decorations. The
bridesmaids were in teal as it's my favourite colour and I think it
suits everyone.  I wanted them to feel beautiful! I love vintage styling
and wanted a touch of old Hollywood with my hair and make up."
Photography Copyright (c) 2013, Alexa Loy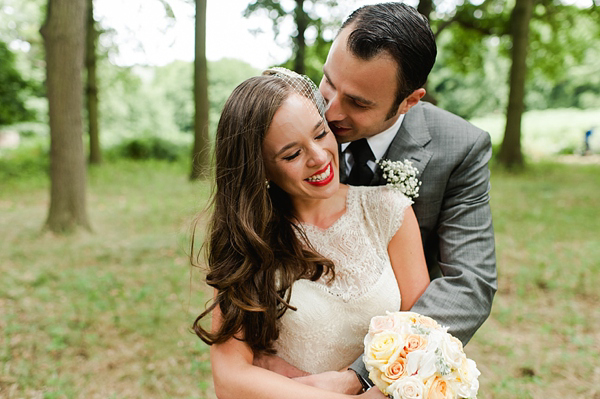 "Alex and I met at secondary school and started 'going out' when
we were 16. We've had a few years apart while we were at university, so
it feels like we've had two relationships, but they happen to be with
the same person!  In 2011, we moved to Ecuador and while we were
enjoying a long summer holiday travelling around Colombia, Alex
completely surprised me by proposing.
He asked me on a beach on the
Caribbean coast in Tayrona National Park as the sun was going down. We
were engaged for a year before the wedding and moved back to London just
five weeks before the wedding!"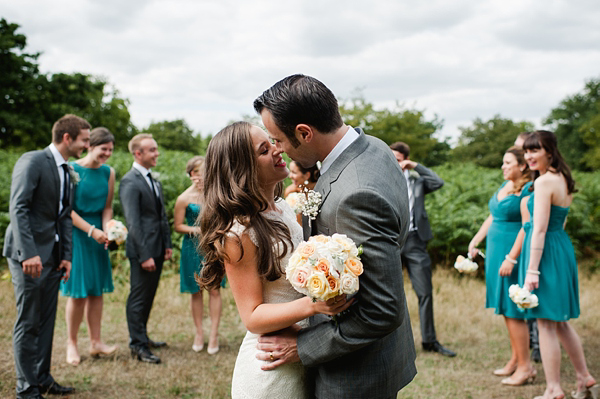 Katie looked replendent in her Suzanne Neville gown – a discovery made via the Miss Bush Bridal boutique in Surrey…
"I
had to make a decision quickly, as I had to choose my dress on a one
week visit back to England in December. I'd visited two boutiques before Miss Bush Bridal , so I knew which shape I wanted by the time I arrived
there."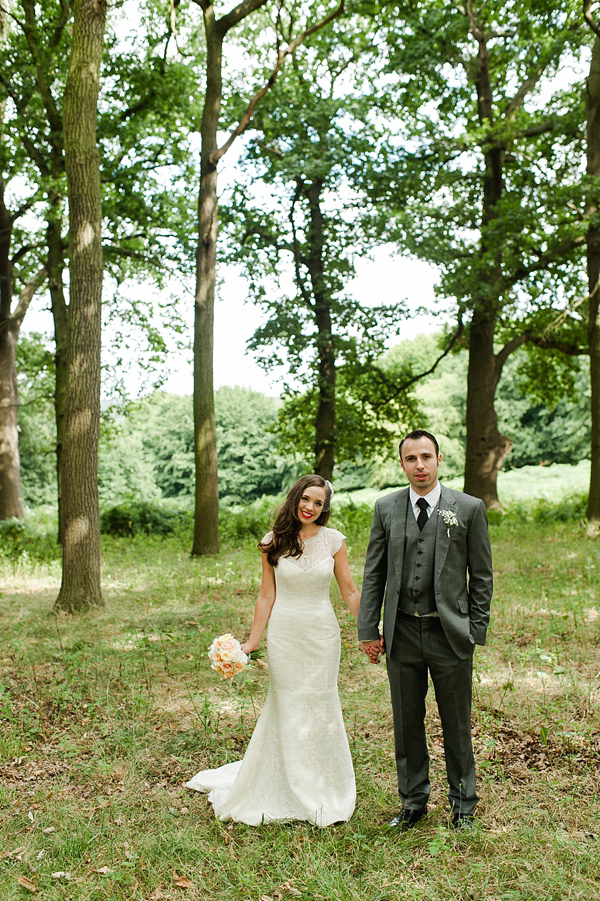 "My dress made me, my mum and best friend cry immediately, so we
knew it was the one! I loved the non-floral lace design, the soft cream
colour and the incredible corsetry. It made me feel incredible.
I also wore a headpiece with a small piece of veiling by Dee Dee Bridal, and a pair of vintage earrings, both of which I found at Luella's Boudoir
in Wimbledon."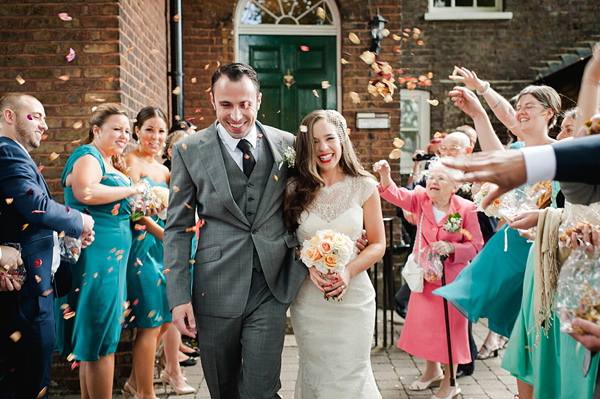 "We wanted to have an intimate ceremony, with just 40 people, and
wedding breakfast of just 22 people, followed by a much bigger party to
celebrate in the evening, where we had around 130 guests."
"We used Glass jars wrapped in lace, fairy lights, chalkboard
signs, wedding picados (square bunting). We had a few intensive craft
days in the weeks leading up to the wedding with bridesmaid Jenny in
charge!"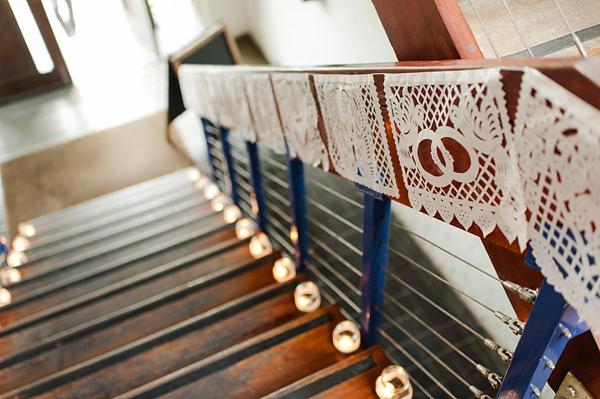 "Alex's mum Helen did all of our flowers with a friend. We
absolutely loved them. It was her first time doing anything like this
and I don't think she quite realised how big a task it would be when she
took it on! I knew I wanted peaches and creams to complement my dress
and we took an early morning trip to Covent Garden Flower Market in July
to choose the flowers."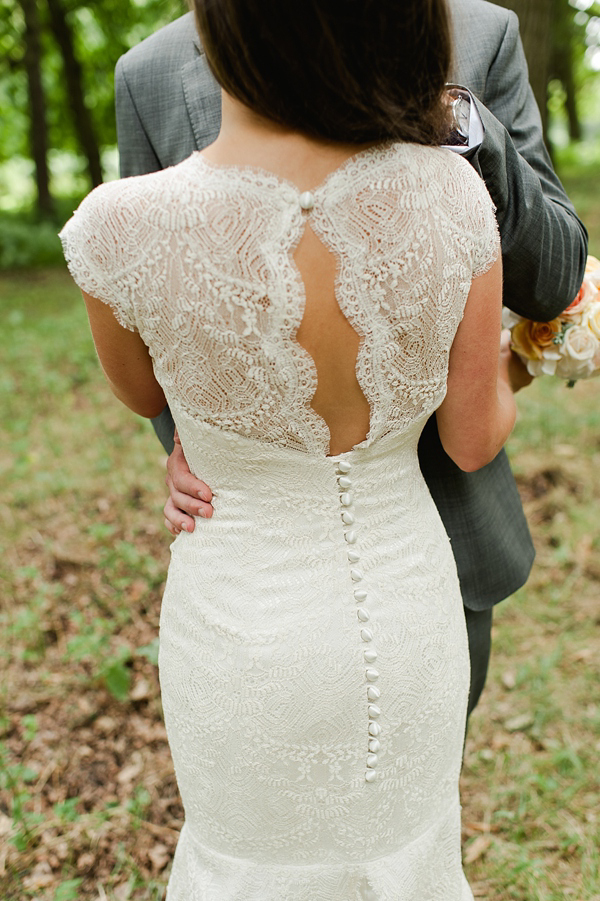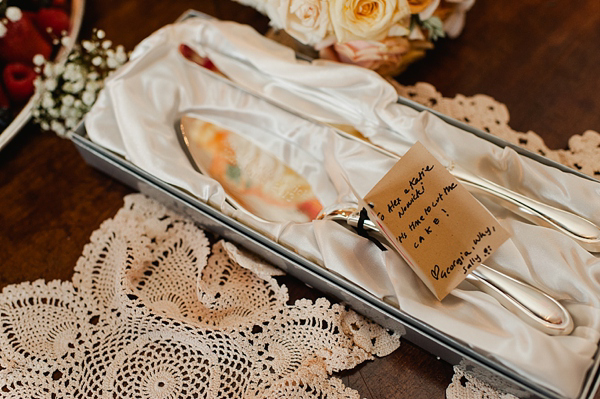 "A foodie friend, Georgia, made our cake. She's more of a cook than a
baker, but she loves a challenge and tried out so many different
sponges, buttercreams and jams before working out the perfect
combination. I love naked cakes and wanted something that looked fresh,
summery and inviting. It was delicious too!"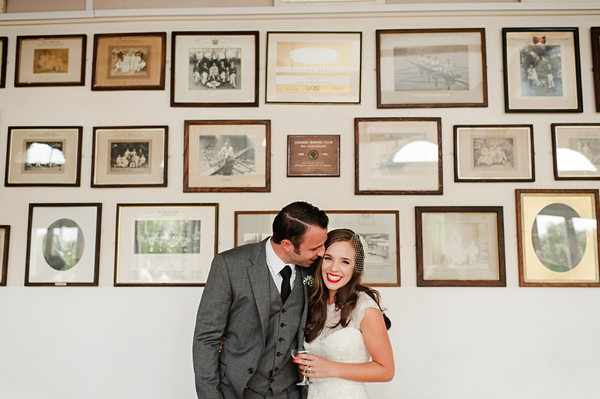 "Jenny Green
was my makeup artist, she was recommended by a friend and is incredible
at what she does. She's also unflappable, which helps on the morning of
the wedding!"
"Our photographer was Alexa Loy.  
We were so lucky to find Alexa! We love the way she's captured the day
so beautifully and she was an absolute pleasure to have with us on the
day. People still comment on how warm and friendly she was. Looking at
the photos makes us remember how elated we felt on the day and we'll
cherish them forever."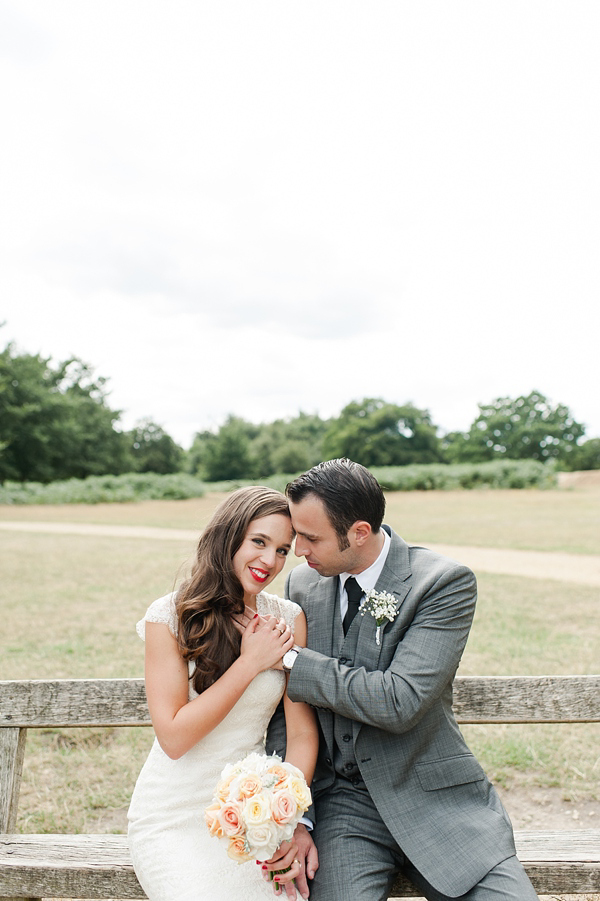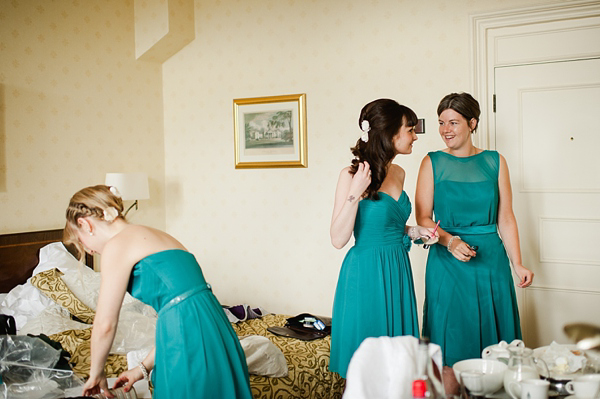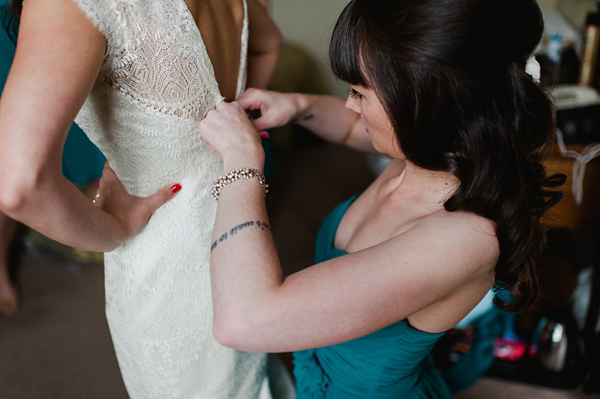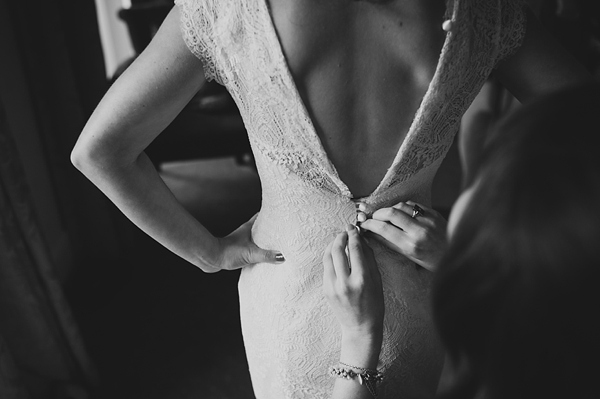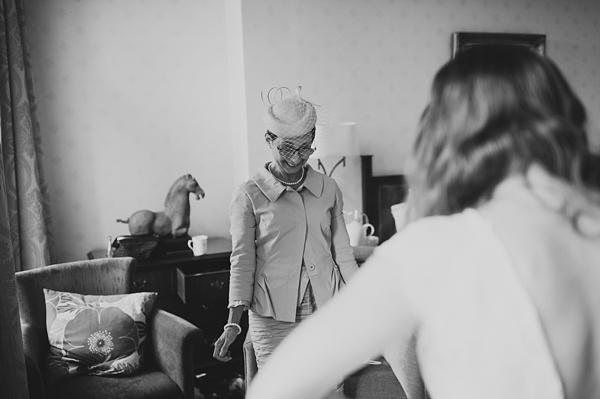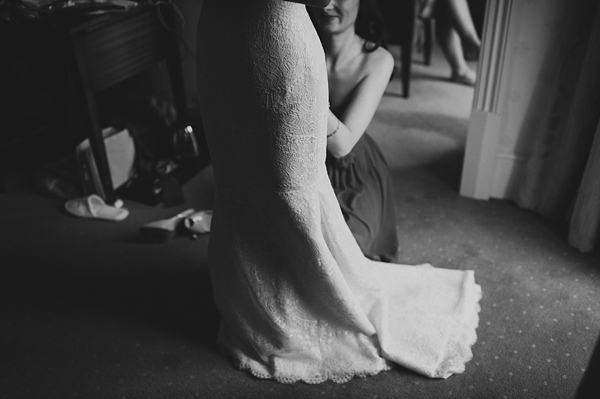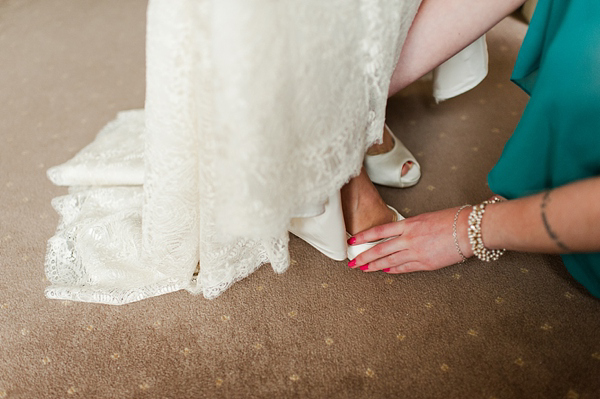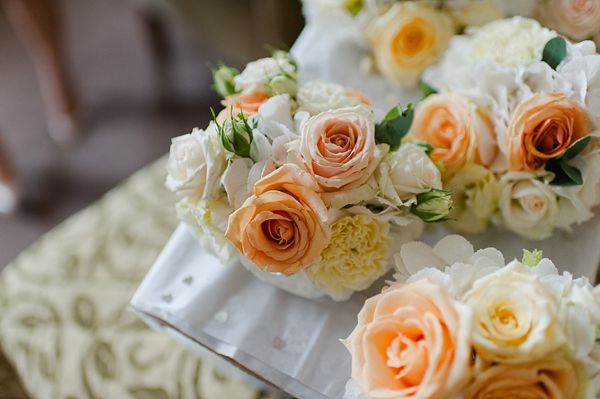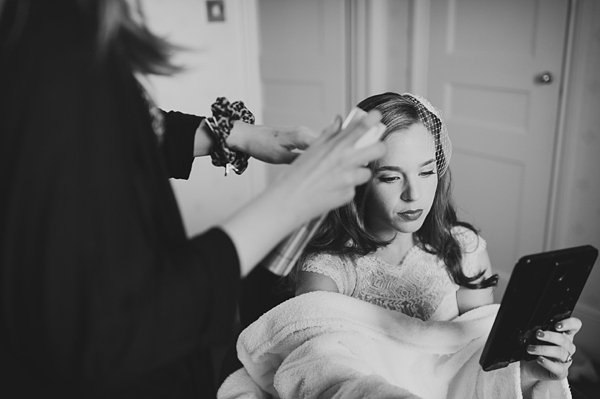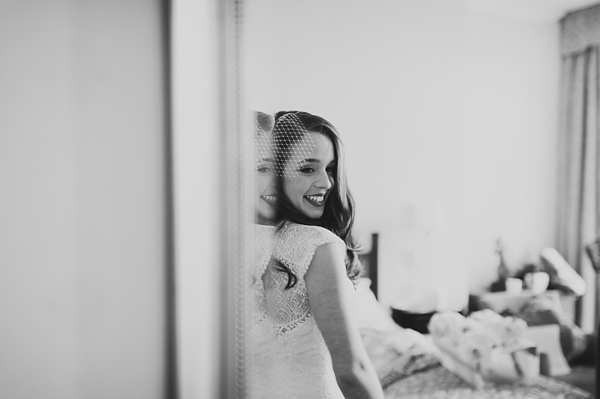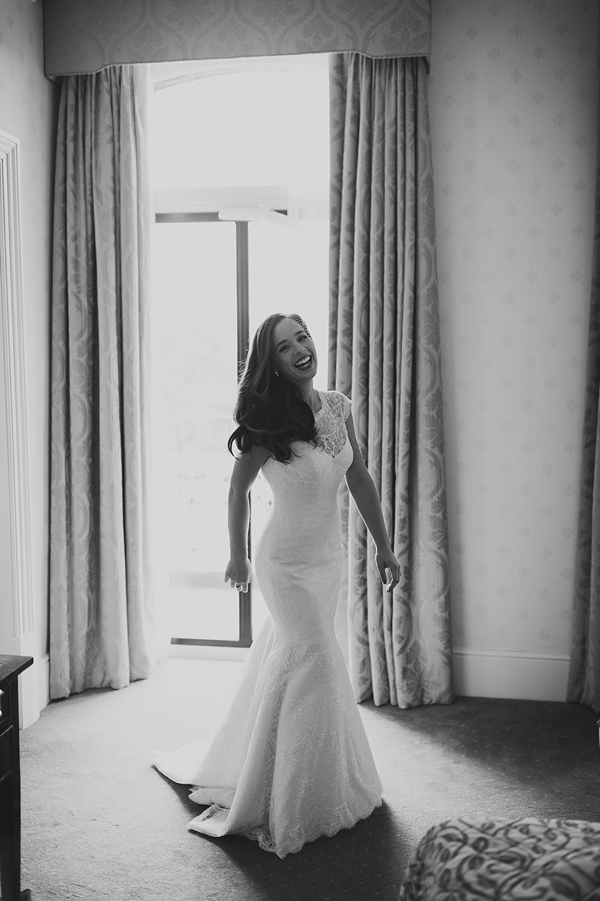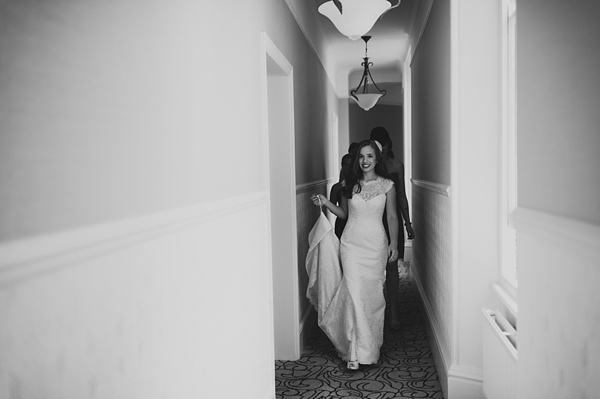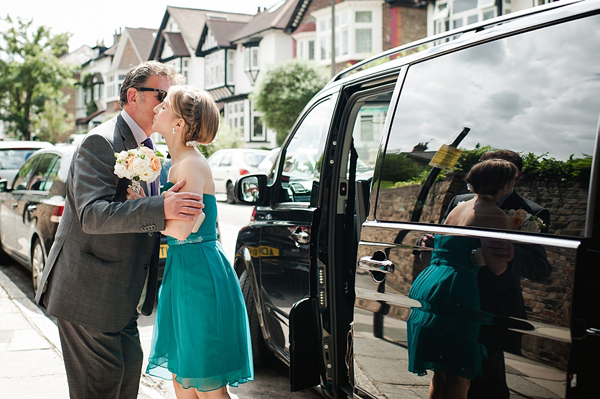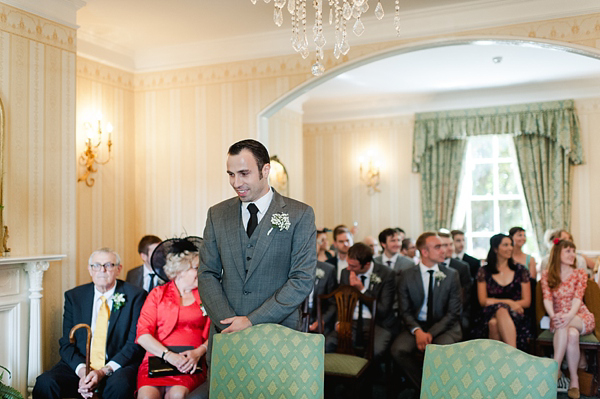 "My Dad gave me away – I hadn't seem him for two years before my wedding day, due to living abroad…"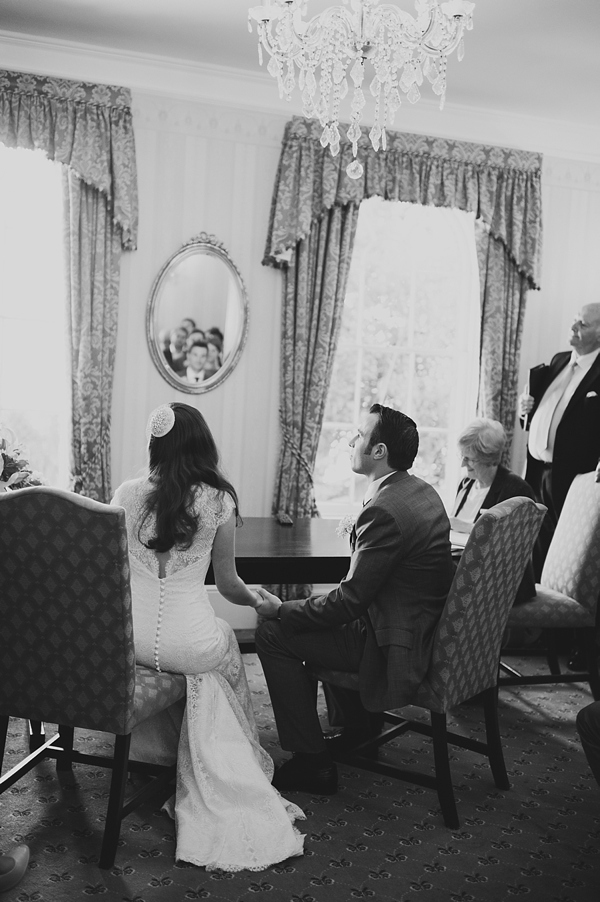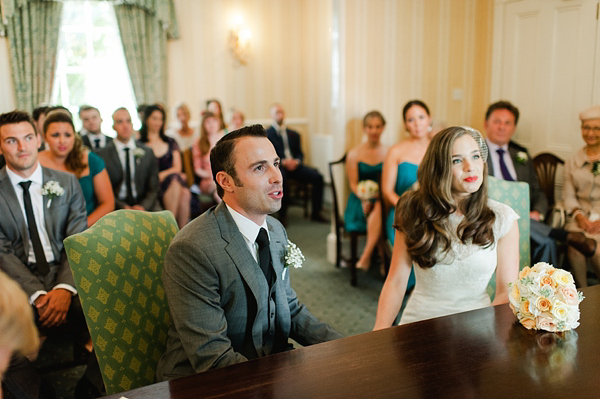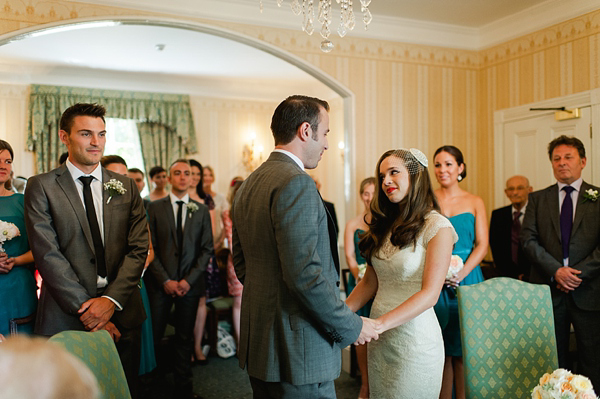 "Alex's wedding band was his dad's.  My wedding band was made to fit around my engagement ring from Michael Platt
in Wimbledon.  The engagement ring was made my one of Alex's relatives
in Colombia who is a jeweller. Alex designed it himself and chose an
emerald because he knows it's my favourite stone. Colombia is famous for
its emeralds and it's extra special, because that's where Alex
proposed."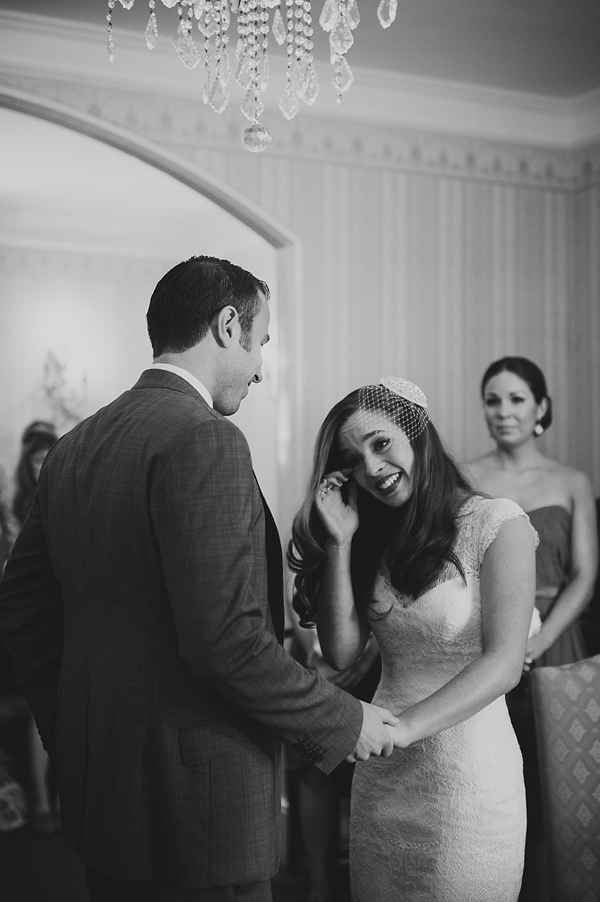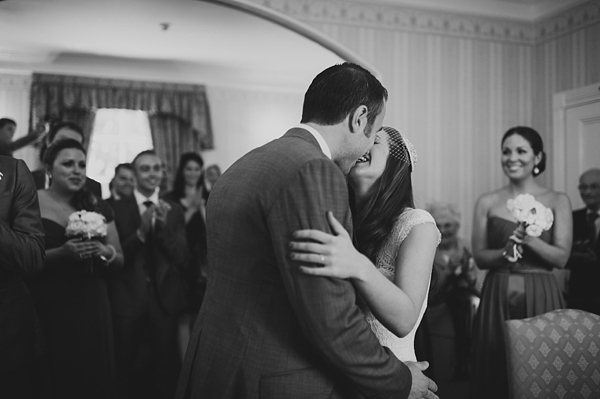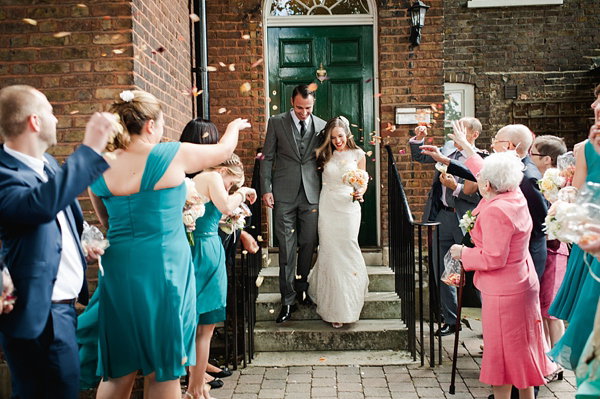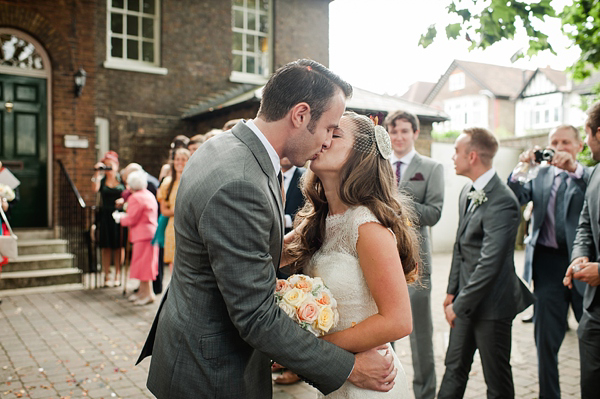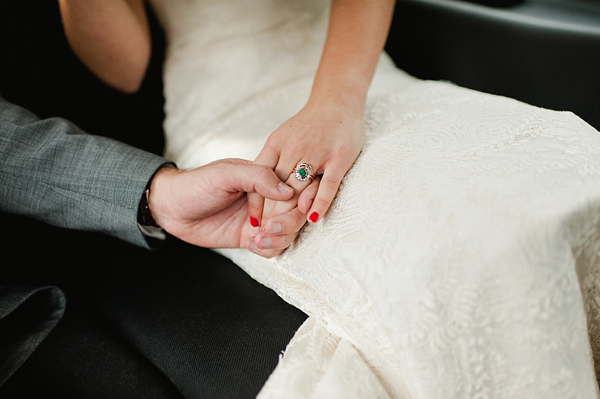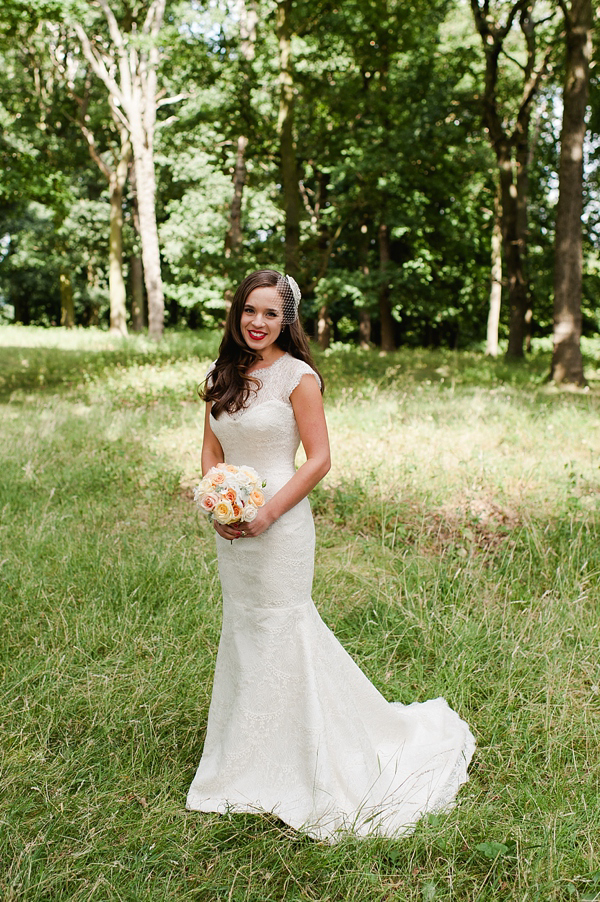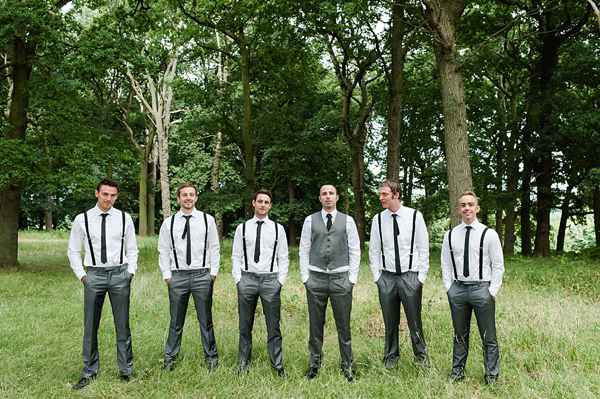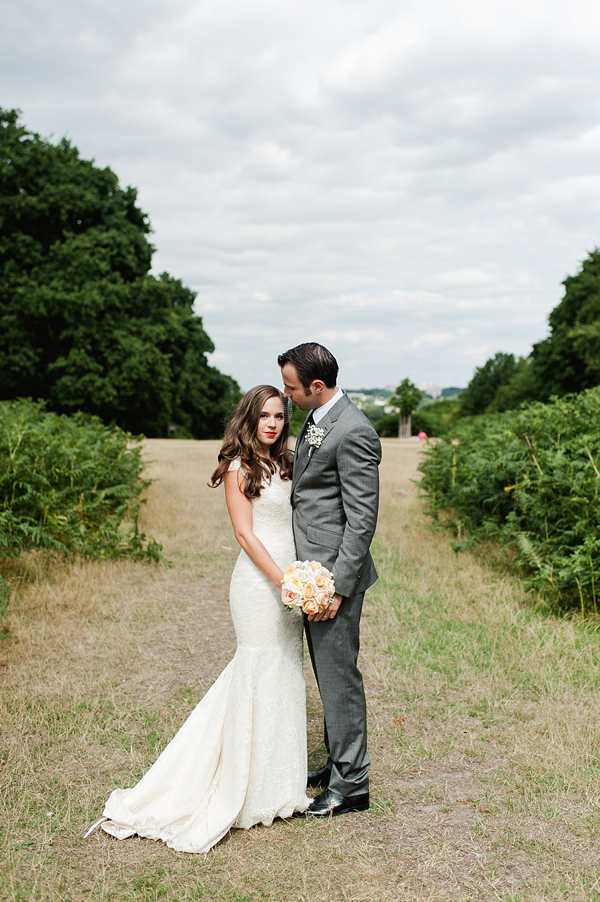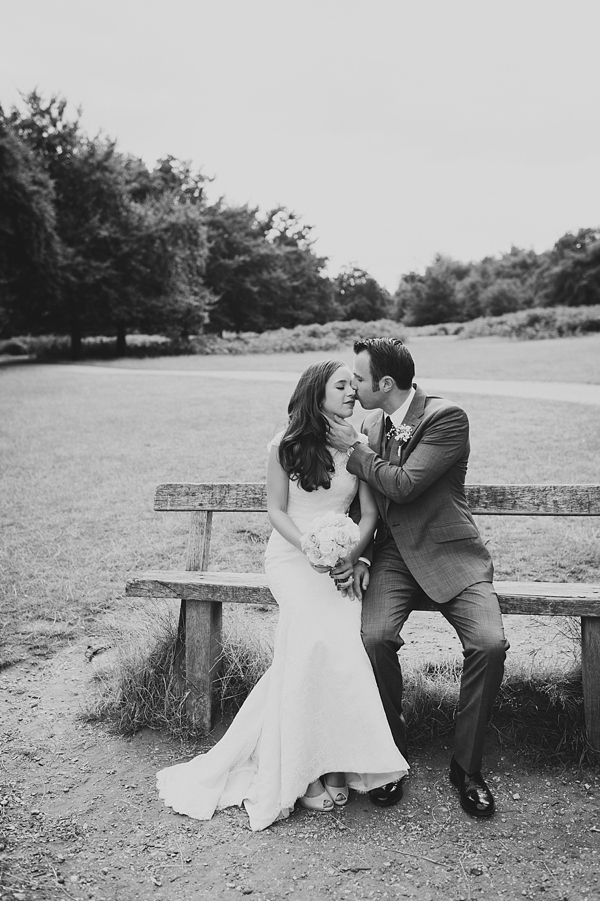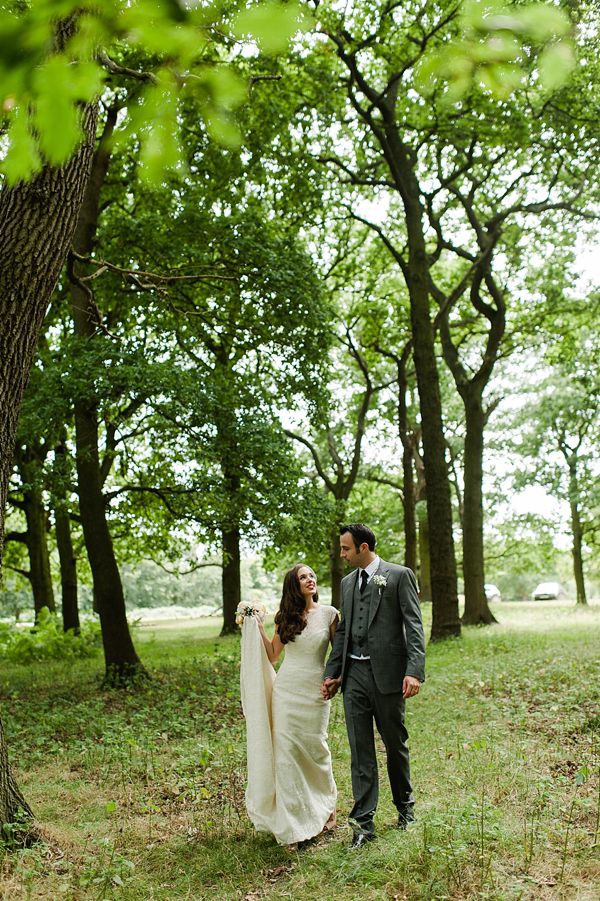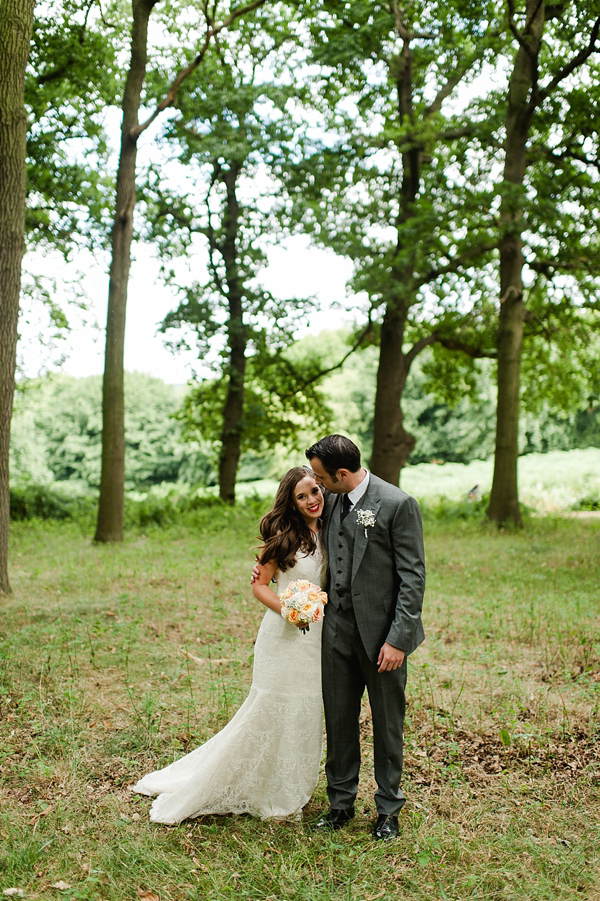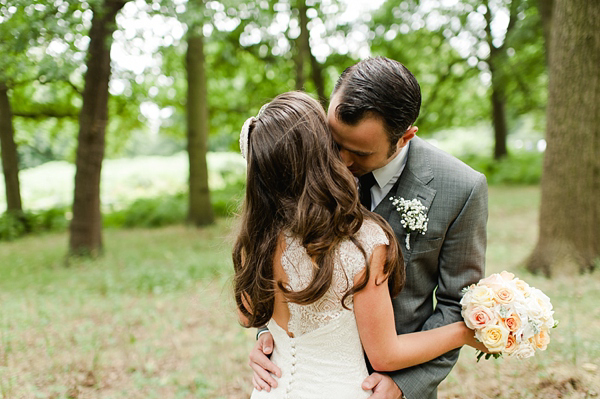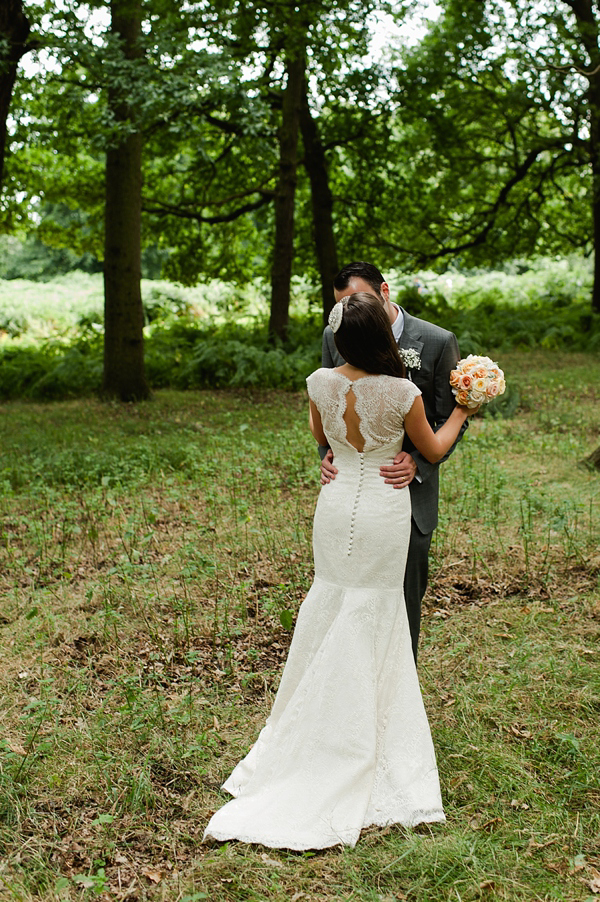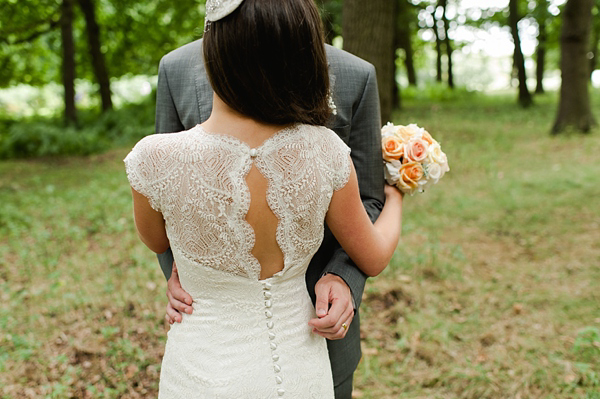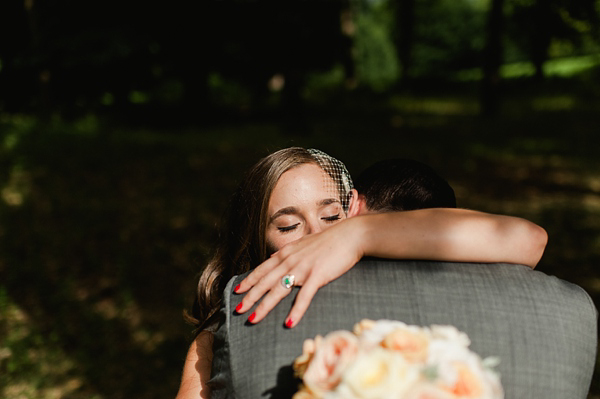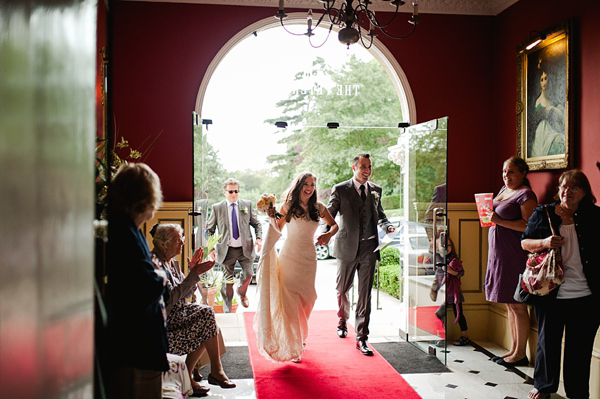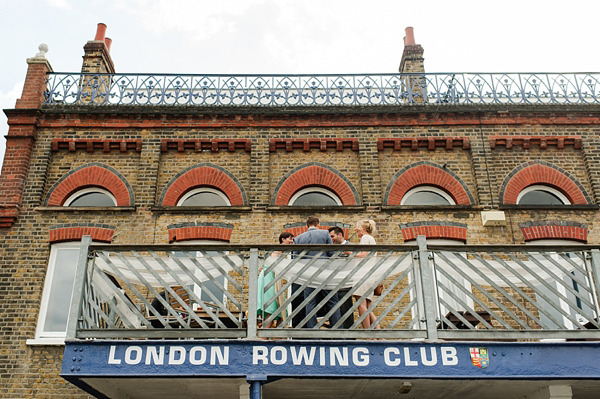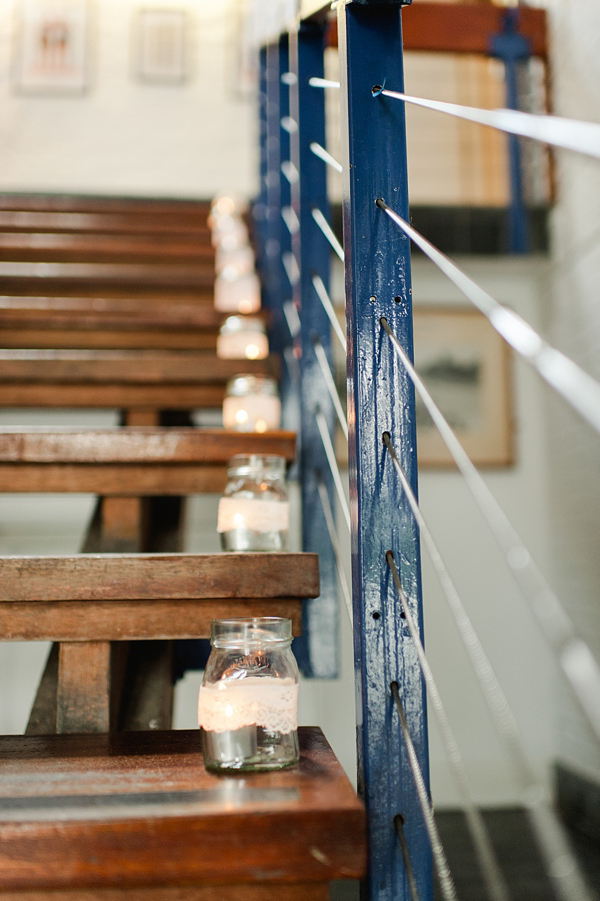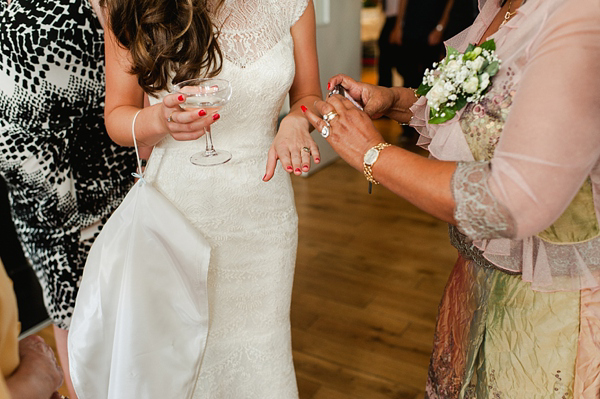 "Our favours were the photobooth pictures supplied by Say Fromage and Alex painstakingly made frames from card, using a personalised stamp his friend Rob designed for us."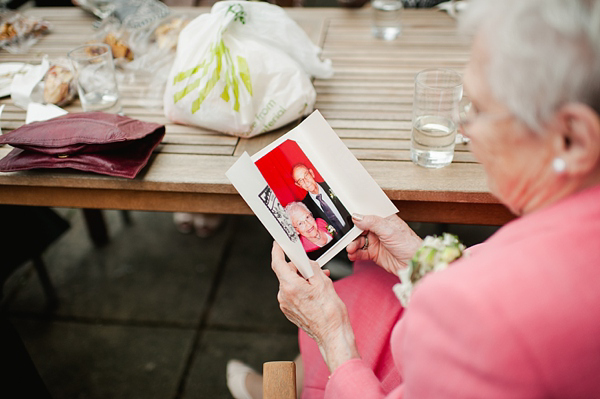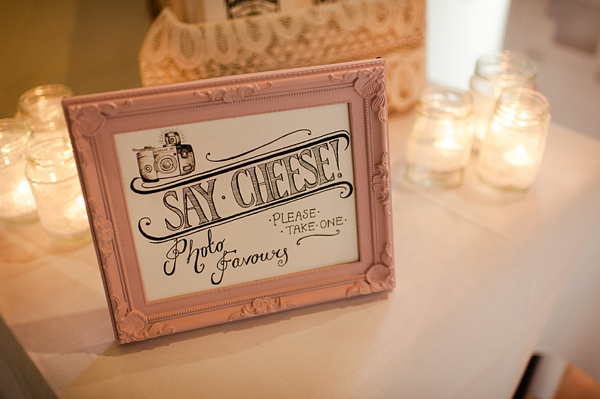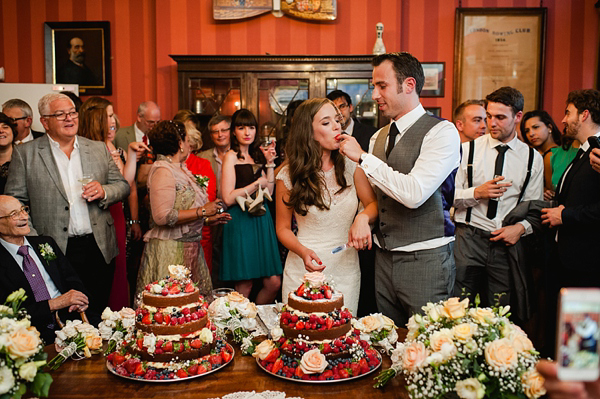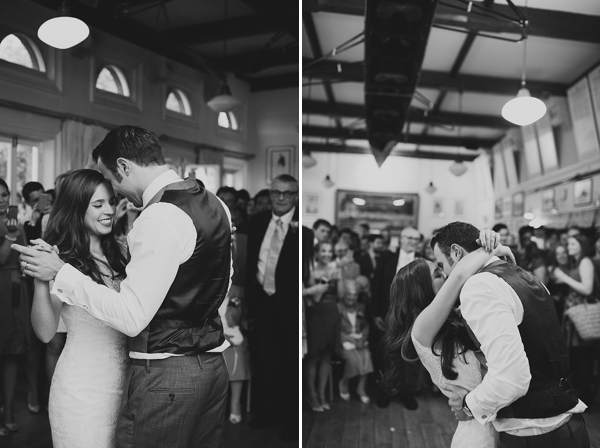 Words of Wedded Wisdom… 
"I
would plan as much as you can together, so it feels like it's your day.
Also draw on the talents of your friends and family to help you as much
as possible!
Planning the wedding from Ecuador, where Alex and I live, would have been
impossible without the help of both our mums and my head bridesmaid,
Jenny.  Jenny became the 'pseudo-Bride', making all kinds of decisions!"
What a glamourous and yet totally down to earth relaxed day – wonderful stuff, and Katie, you look out of this world!
Huge thanks to photographer Alexa Loy for sharing these beautiful images with us all to lift our Monday moring.  If you'd like to see more brides wearing Suzanne Neville on Love My Dress, click here.  We also highly recommend that if you adore Suzanne Neville designs, you might want to consider making a visit to one of her leading stockists, Miss Bush Bridal in Surrey.

Are you wearing Suzanne Neville on your wedding day?
With much love,
Annabel
Photographer – Alexa Loy
Venue – Richmond Registry Office + Petersham Hotel + London Bowling Club in Putney
Wedding Dress – Suzanne Neville
Headpiece – Dee Dee Bridal via Luella's Boudoir
Brides Shoes – Harriet Wilde
Vintage Earrings – Luella's Boudoir
Grooms Suit – Paul Smith
Bridesmaids Dresses – Dessy
Florist – Alex's Mum
Cake – A friend
Catering Company – Shona Pollock
Stationery Designer – Paperless Post
Make-up Artist – Jenny Green
Photobooth – Say Fromage