Hello lovelies, welcome to the first post of a week full of wedding inspiration.  I've really been looking forward to sharing this particular wedding with you so very muc – the couple chose to elope to my beautiful home town of Whitby to tie the knot.  Their priorities were fish n chips and fun by the sea. MY kind of people!
Gem, a drama teacher at a Secondary school in South Yorkshire, and Matt, tied the knot by the seaside on 24 July this year…
"We ran away and got married in Whitby. We told our families our plans but asked them not to come. We found two witnesses, Clem and Kate, who worked at the hotel where we stayed 'La Rosa' and then James and Jo our photographers made up the guests!
Matt and I met at the start of 2008 and were friends first. Matt was my director in a Neil LaBute play; he'd only ever directed a few short films before and I thought he'd be rubbish at theatre. We got caught in a bubble and realised we loved each other."
Photography Copyright (c) 2013, James Melia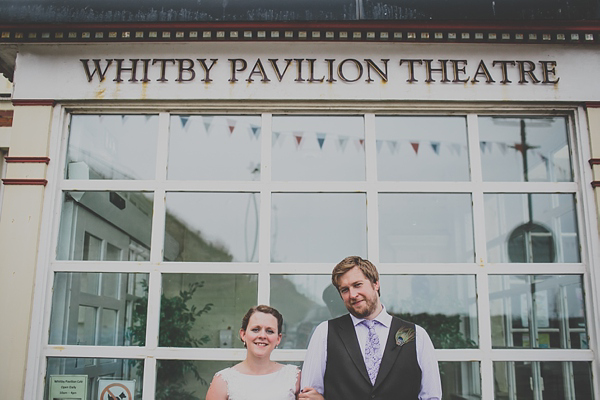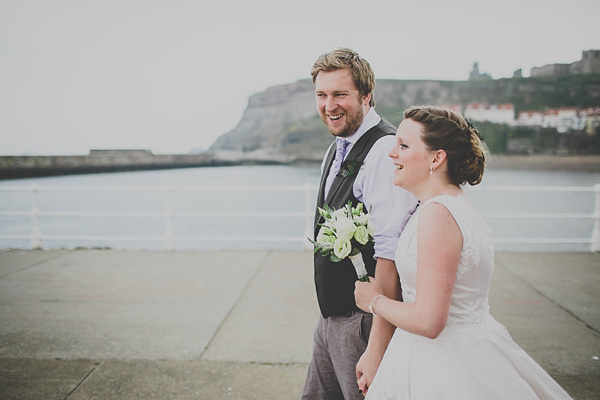 "We booked the wedding during the Queen's Jubilee in 2012 because there was nothing on tele except her majesty and we were pretty bored. So we called the registry office and got it arranged (seriously)."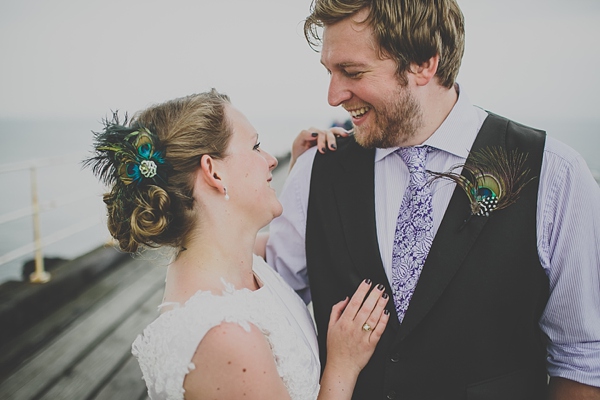 "This is what Matt wrote in our Wedding Party invitation (we had a party in Sheffield, our home city, the weekend after our nuptials)…"
'In September 2008 Gem and Matt went on their very first holiday to Whitby. They stayed in a gypsy caravan, drank real ale in the most unchanged pub in Britain, ate fish'n'chips, braved the Dracula experience and did heel clicks on the pier.
On the bus home (that they almost missed) Matt turned to Gem and said: 'That would be a perfect place to get married, you know'
'I'd marry you' replied Gem. 'I'd marry you too' agreed Matt. And that was pretty much that.
Five years later, Gem and Matt will make good on this and will be married by the sea, no doubt enjoying some real ale and fish'n'chips afterwards.
We'd like you to join us to celebrate our marriage on our return to the fair city of Sheffield.'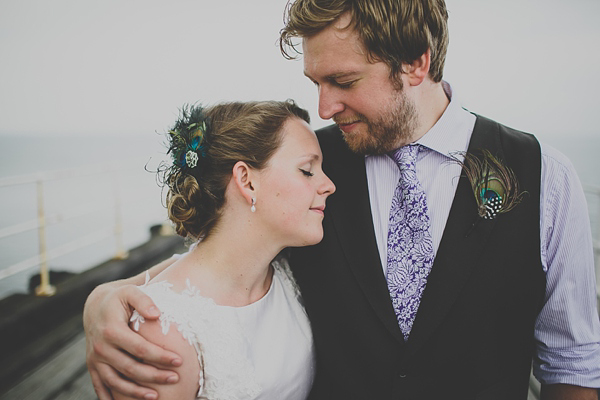 "I knew I always wanted a 1950's short dress and couldn't find one anywhere in the boutiques in Sheffield. At a Wedding Fayre in London I glanced up at the catwalk, saw a woman wearing a beautiful short dress, and jotted down the name 'Timeless Couture'.
When my best friend and I (who was also wedding dress shopping) happened into this place it was a front room in a terrace house. By the time I picked up my wedding dress the establishment had moved to much bigger premises and is in demand. These women listened and designed both mine and my bezzies dress exactly how we wanted it. There was never any pressure and I really loved the experience."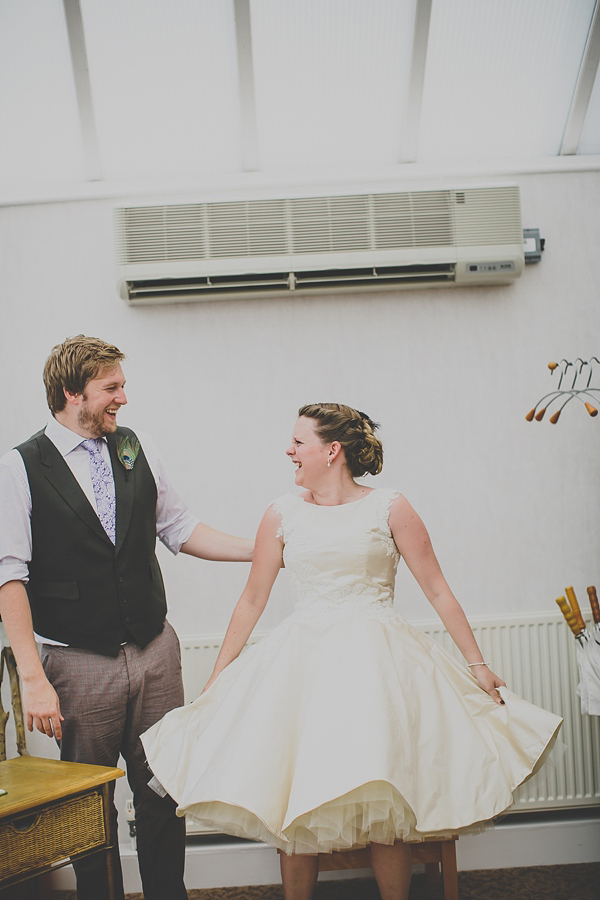 "When we arrived at the Registry Office the Registrars explained that because we didn't specify a song to walk down the aisle to, they were just going to play some 'generic classical music' we agreed that this was ok. As we walked down the aisle we both recognised the music, looked at each other and start giggling away. They were playing 'The Lord Of The Rings' soundtrack and not even the dramatic songs, the music where the Hobbits do something really daft and silly. We were cringing because our witnesses (who didn't know us) clearly thought we'd chosen this music!"
Hahahaha!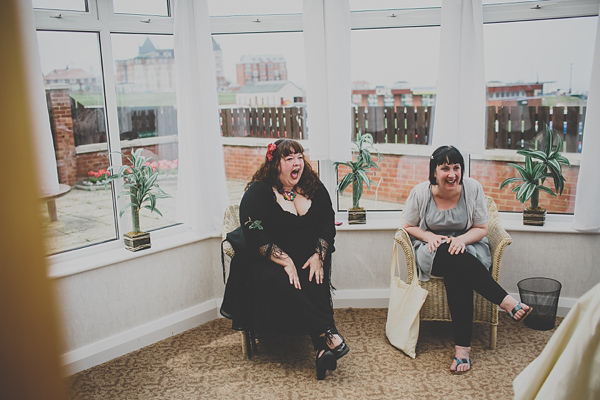 "We decided to use the readings as our own vows in a way and kept them secret. I, being completely tone deaf, who cannot hold a note, decided to sing Crosby, Stills, Nash and Young's 'Our House' but I burst out crying half way through (probably to cover white noise coming out of my mouth). I chose this because the lyrics describe everything I want from my marriage and they just seemed fitting for the day.
Matt read out 'Volcano' by Dan Rhodes, because he thought it was funny and he loves the writer (and took the focus away from me murdering a pretty amazing song)."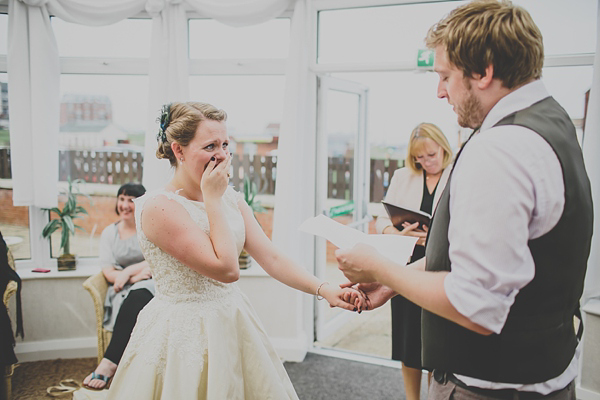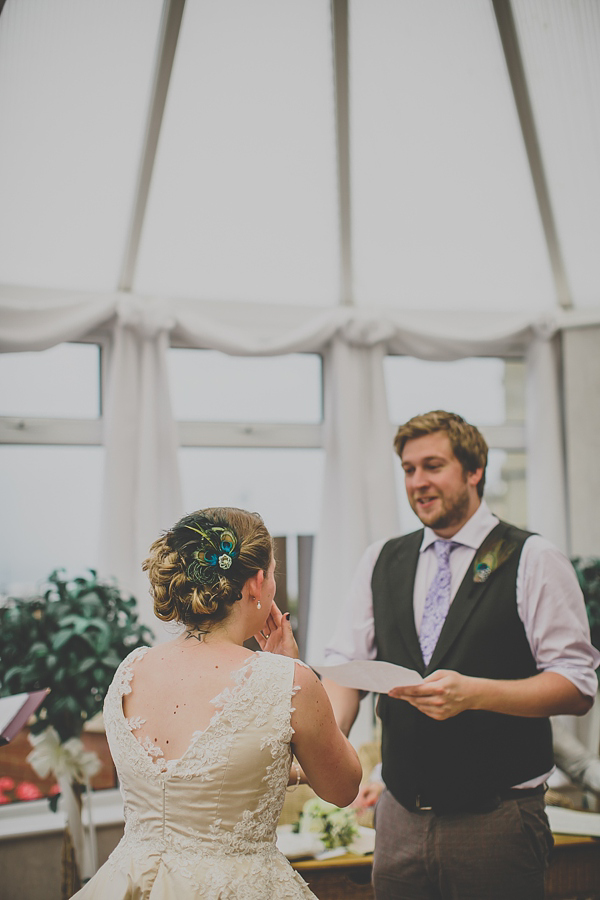 "I am very proud and have a dear love of my home city, Sheffield. That being the case I insisted on our rings being made from Sheffield Stainless Steel. Our rings were designed and made for us by Jessica Flinn."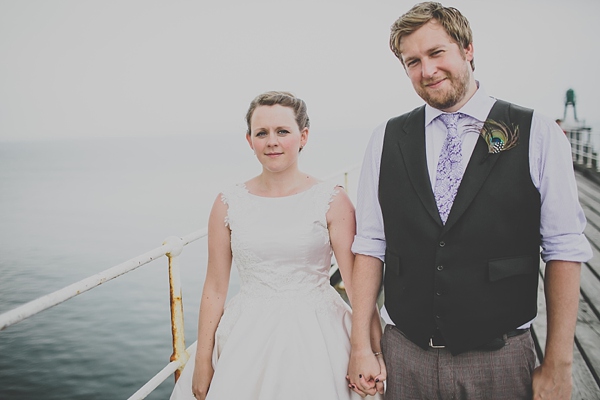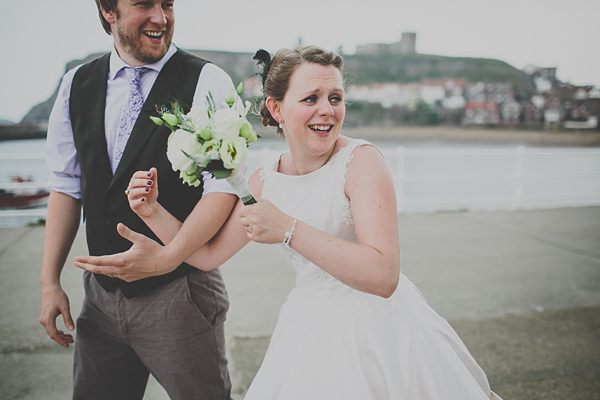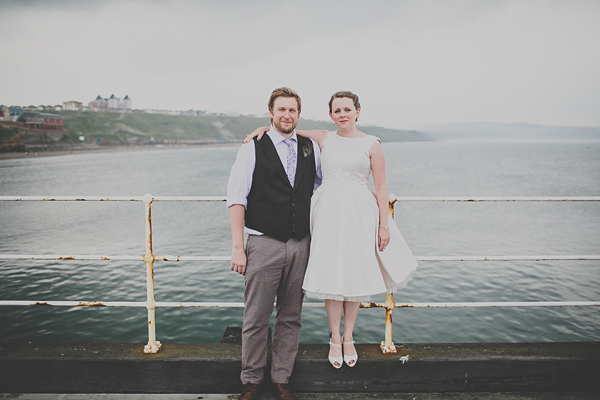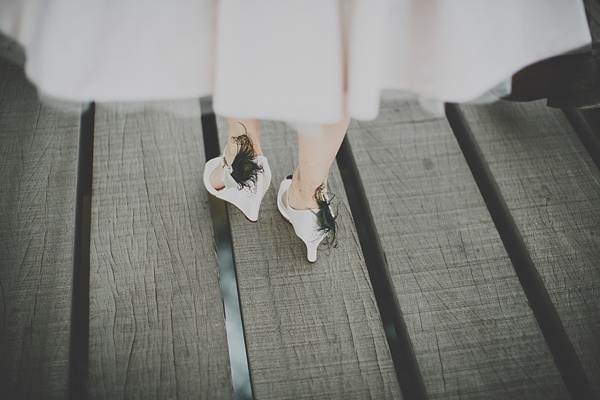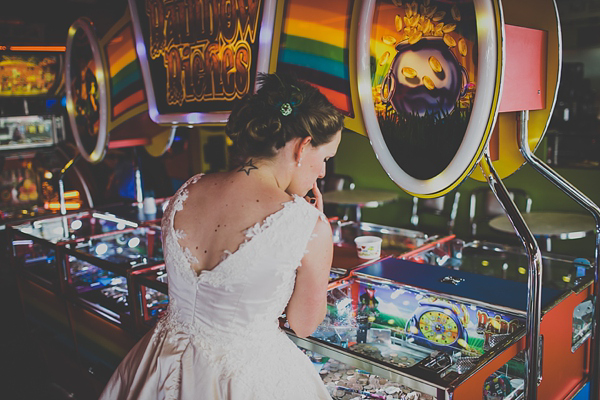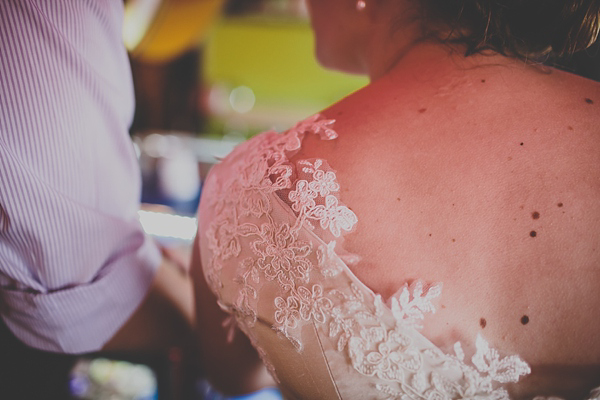 "Our day was unique to us. Everything  was well and truly us. For us, getting married involved no one else and that is why we chose to be married alone.
For us, there's nothing better than a day of fun. This is us;  heel clicks, the arcade (specifically the 2p machines), fish n chips, pool/snooker, real ale, dominoes, pack of cards, uno – and that's exactly what we did."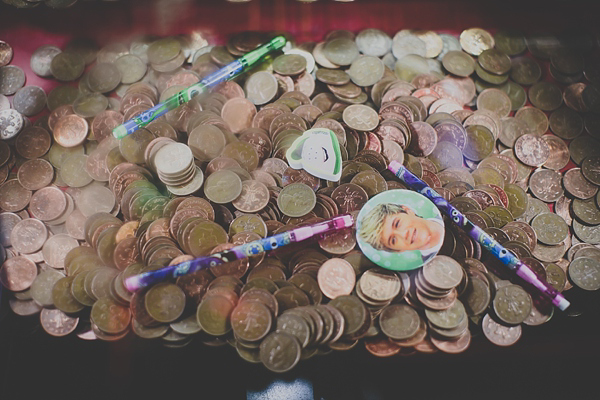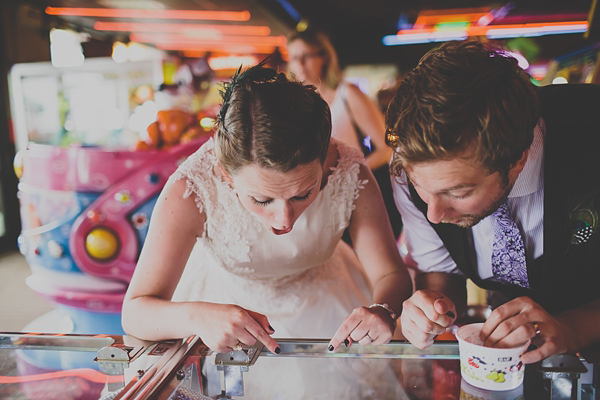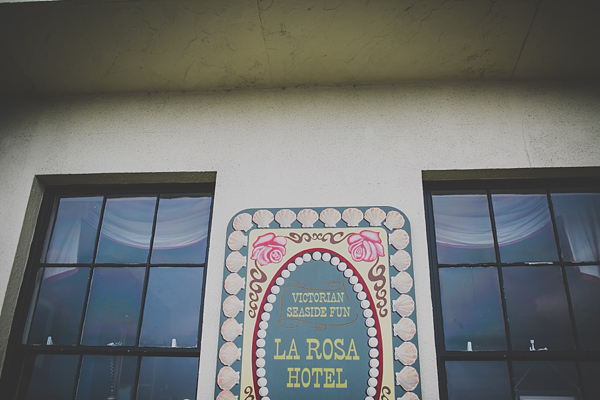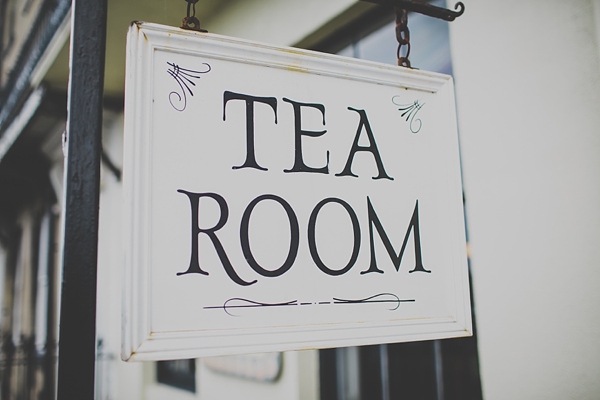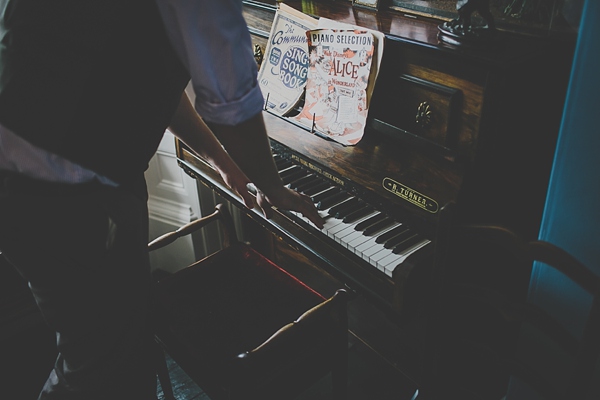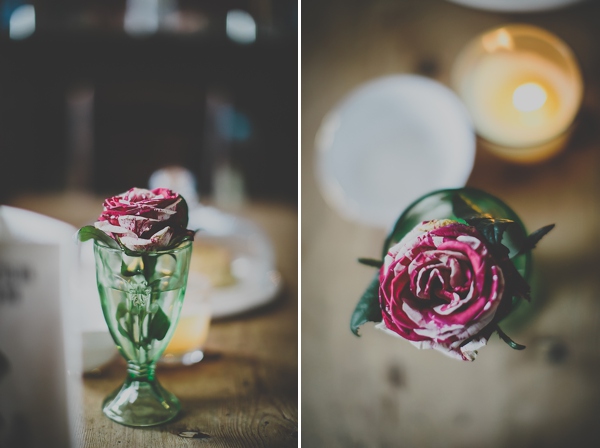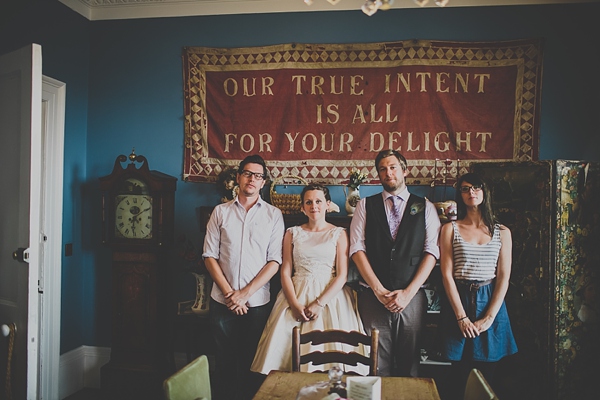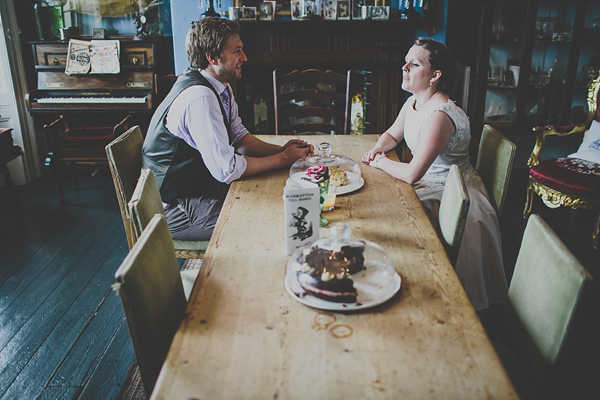 "Our photographer was James Melia.  We love James and Jo. They shared the most important and exciting day of our life and their excitement really helped make a wonderful day. Within 10 minutes both Matt and I felt completely at ease with them, if only we lived a little closer, I believe we would be real ale drinking buddies. They even invited us to the real ale public houses in their village and posed for one final photo with us."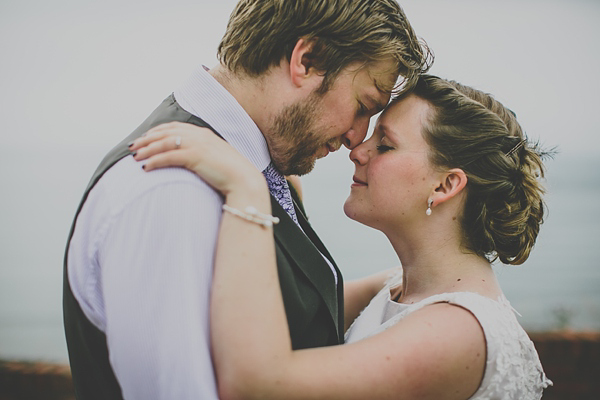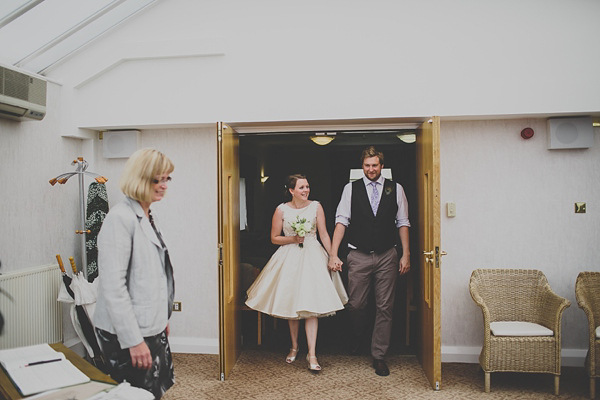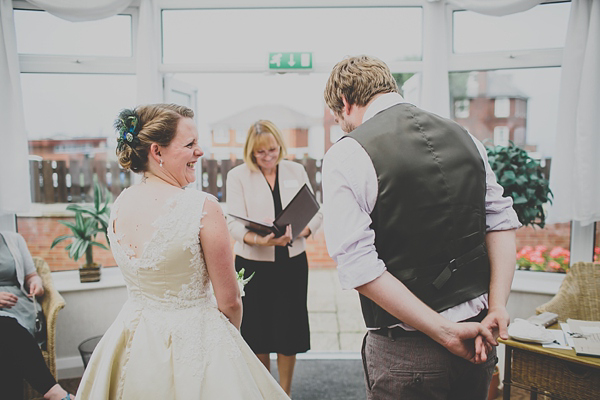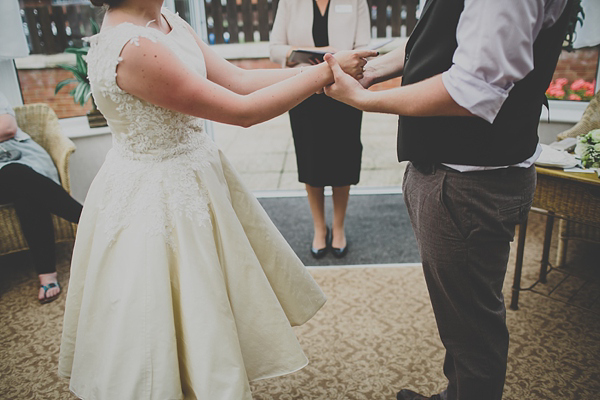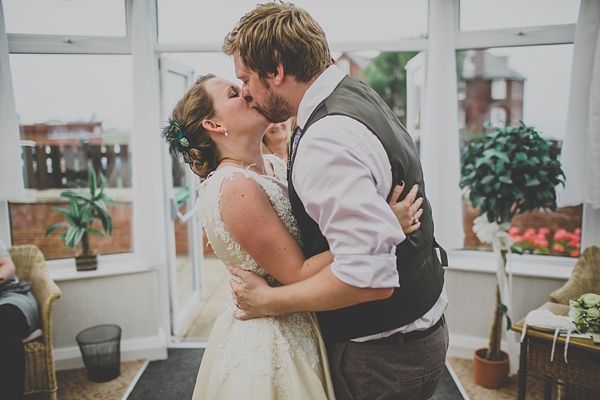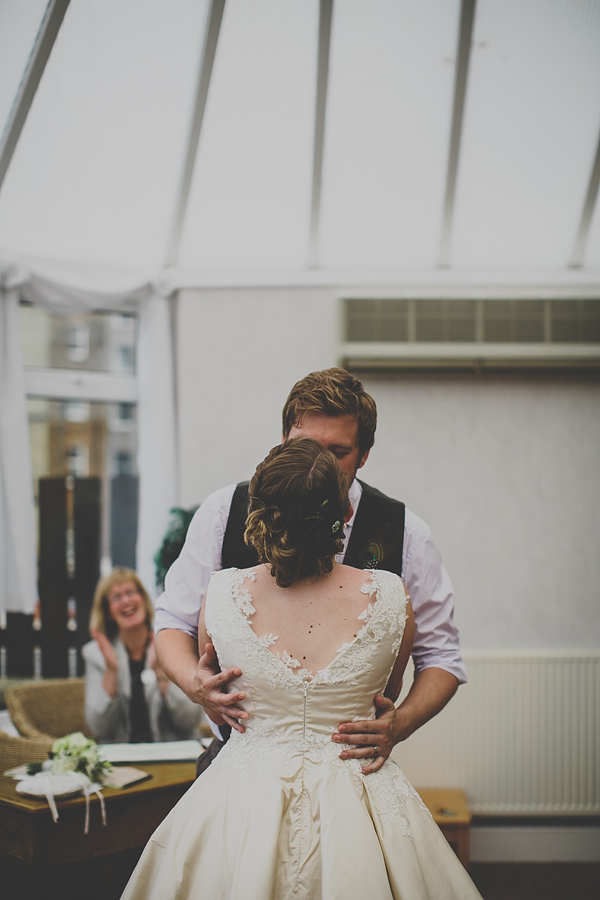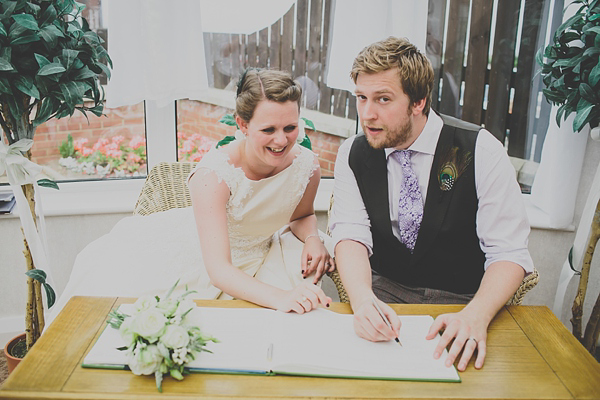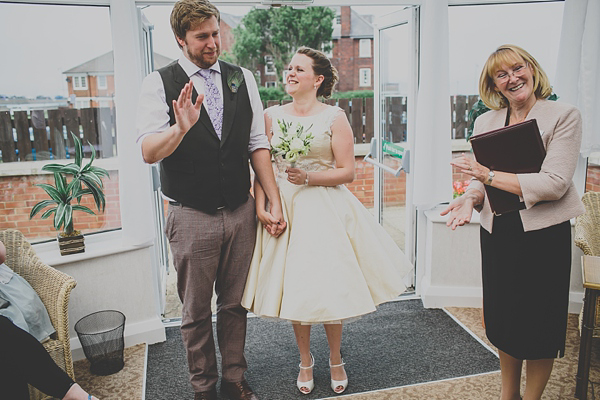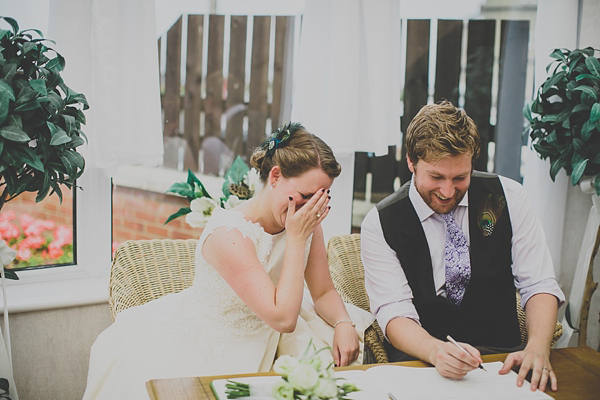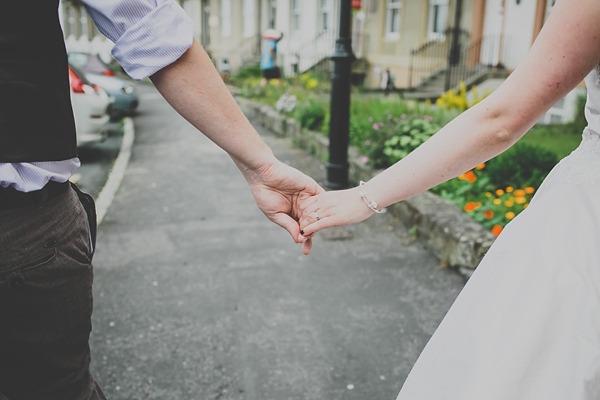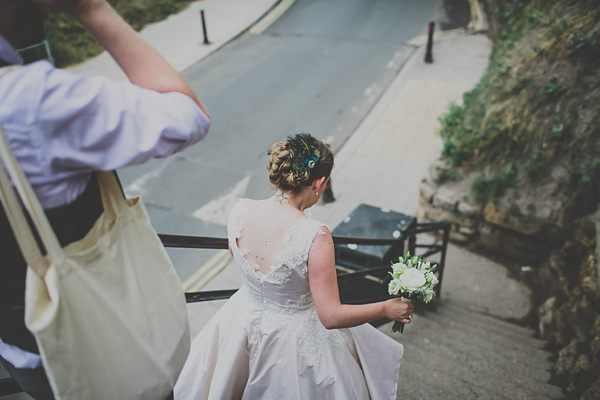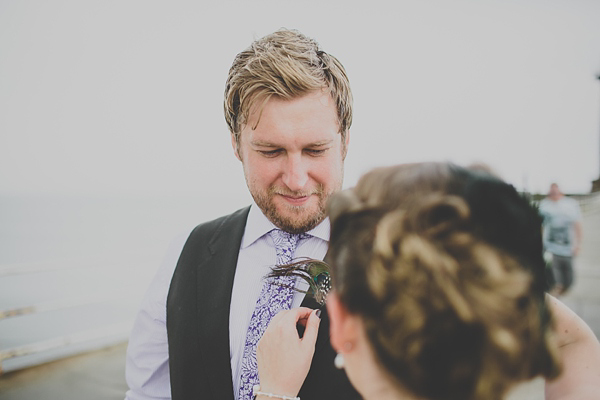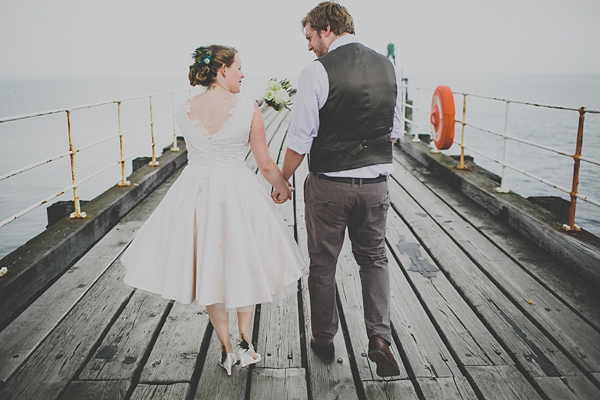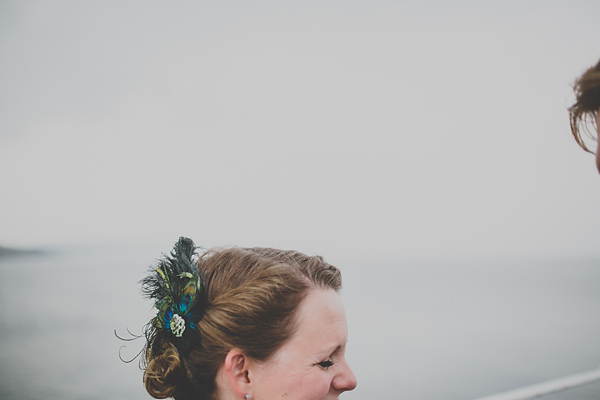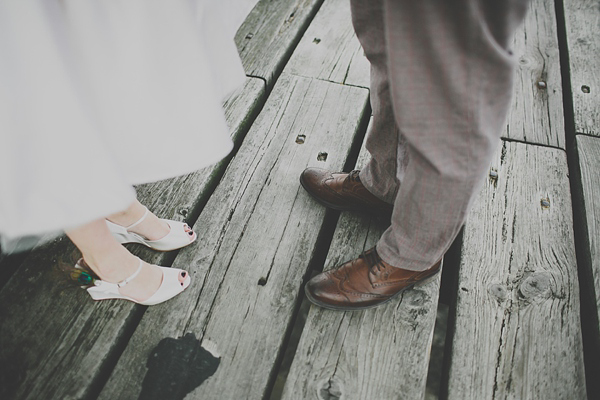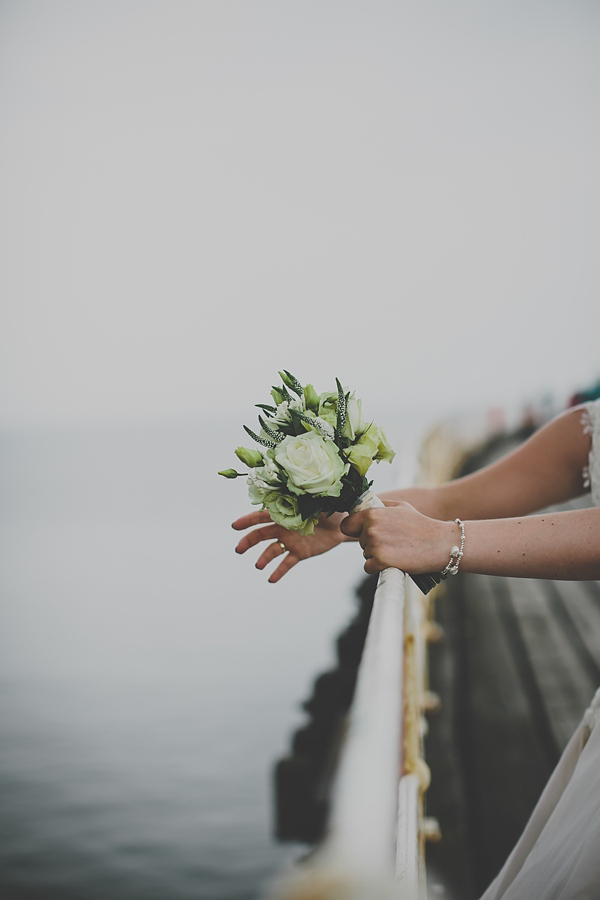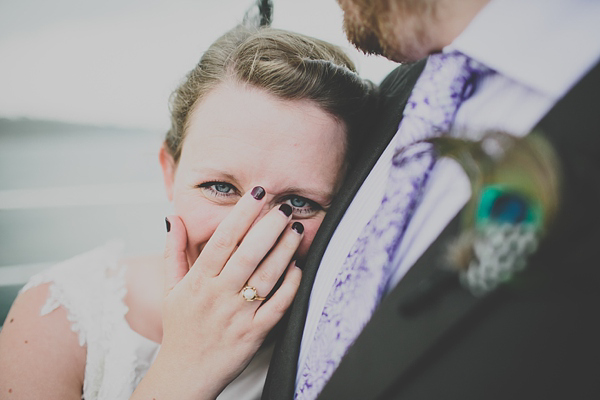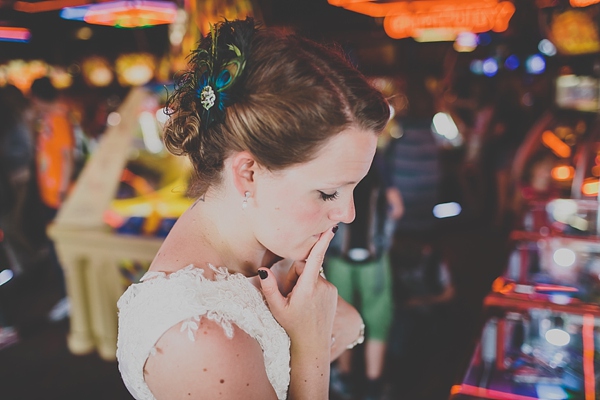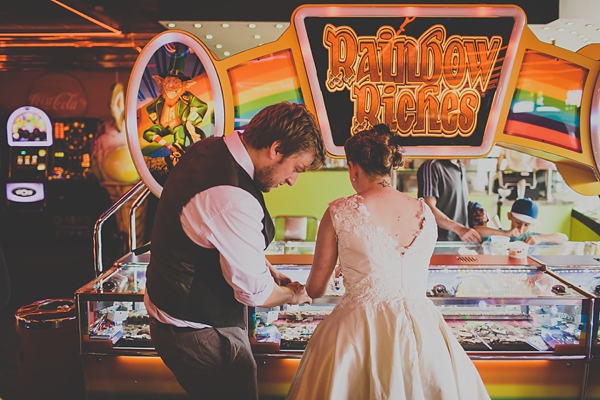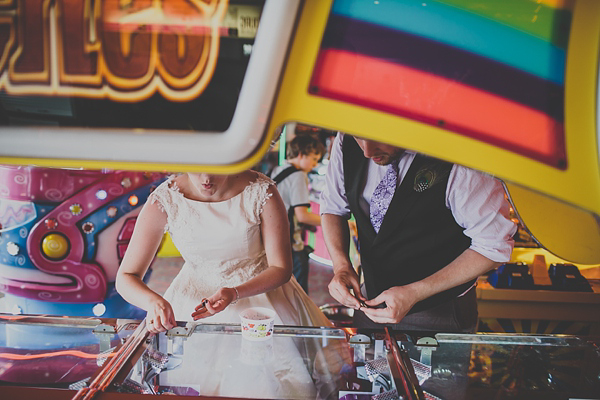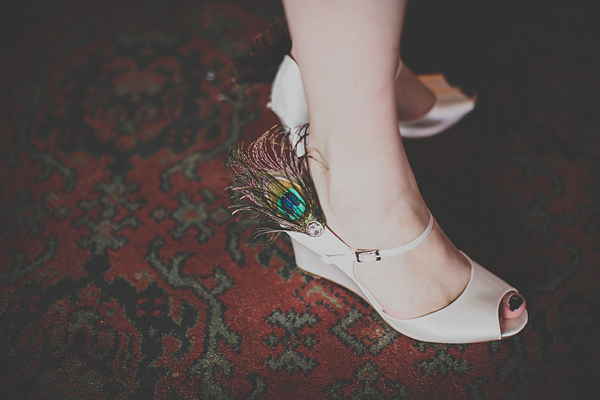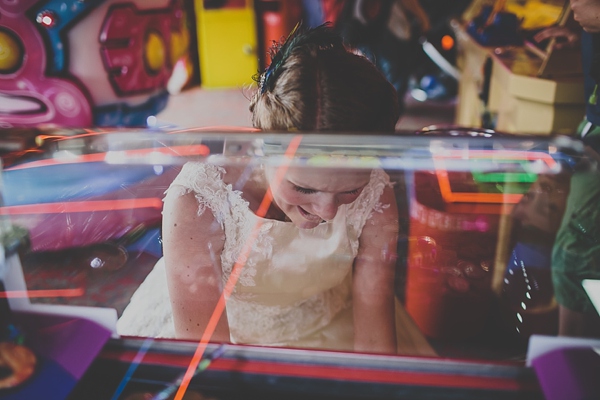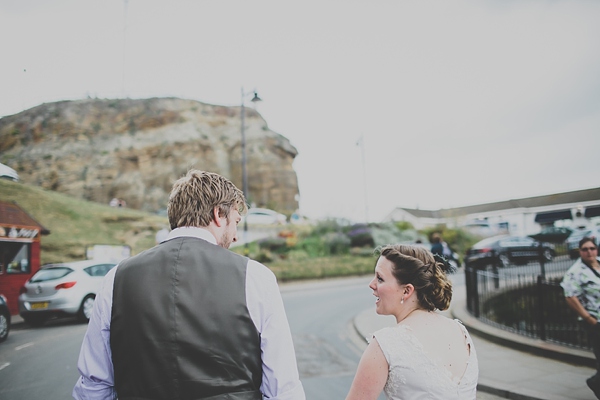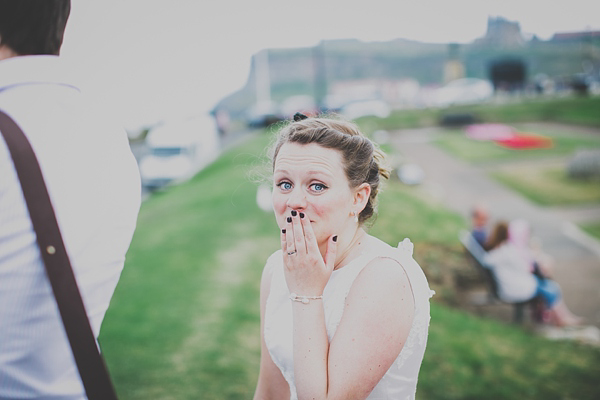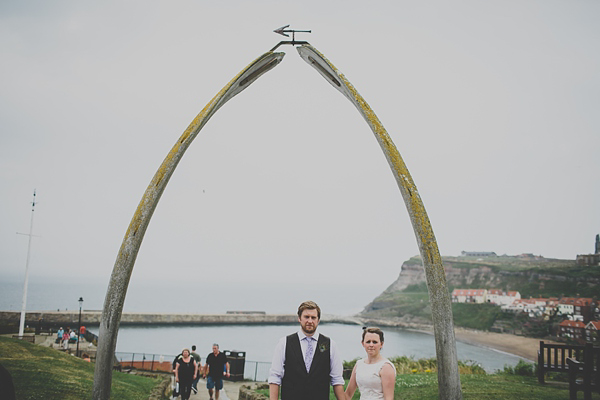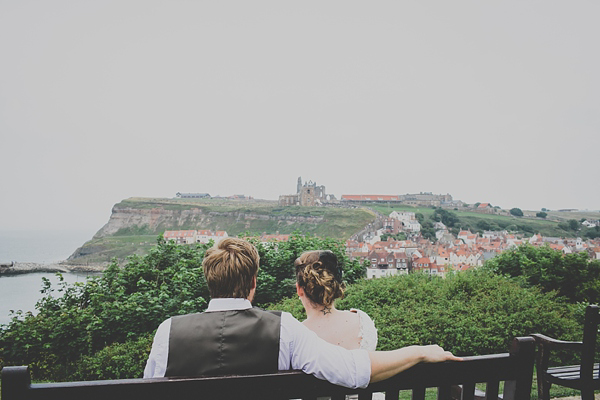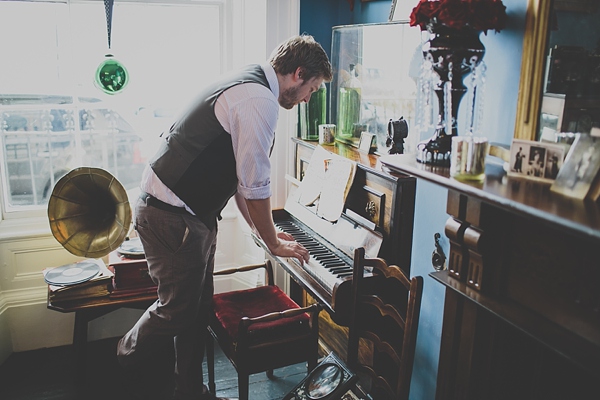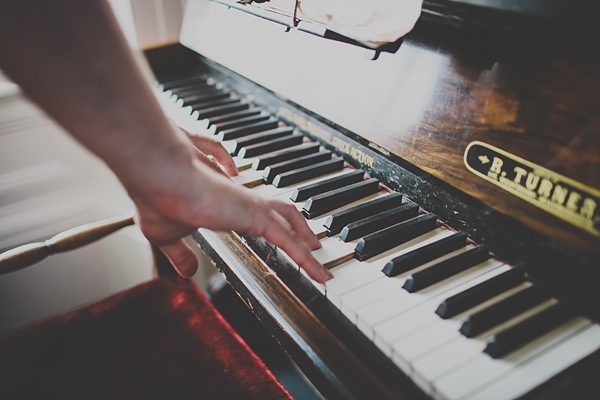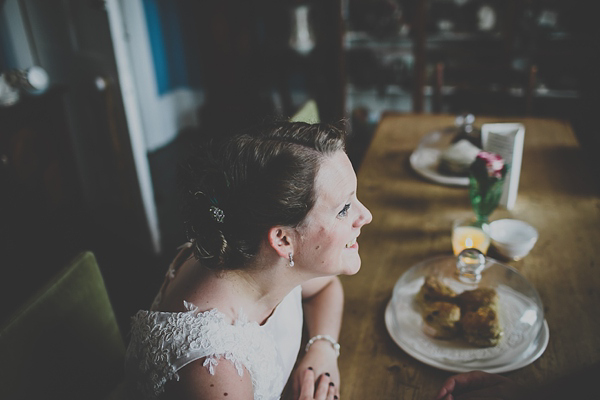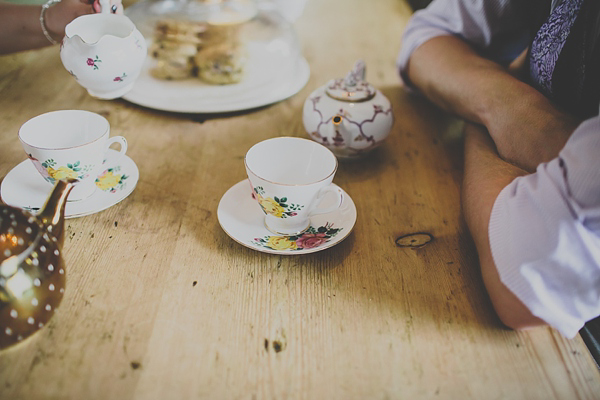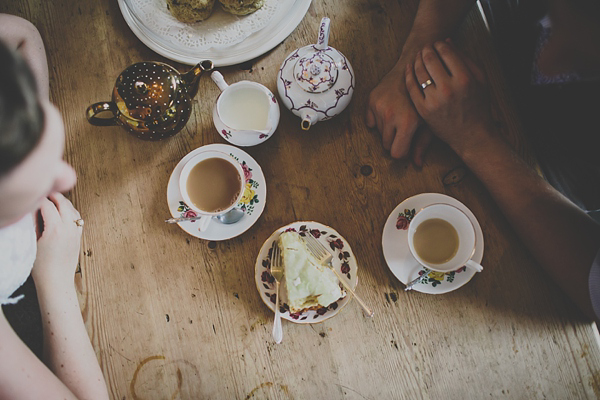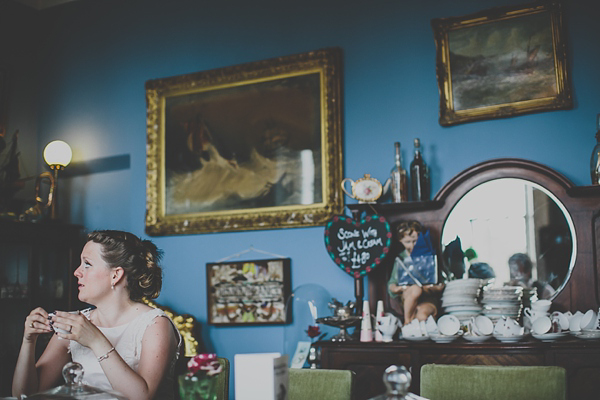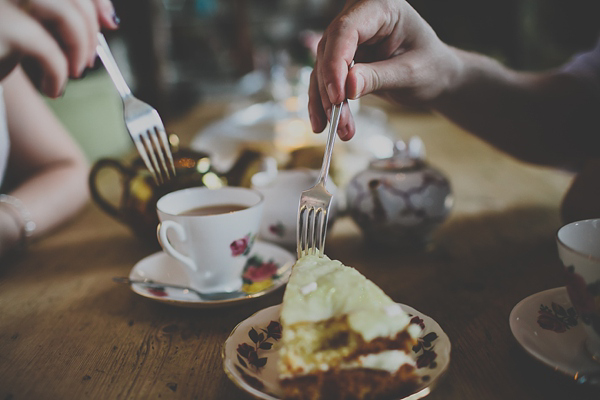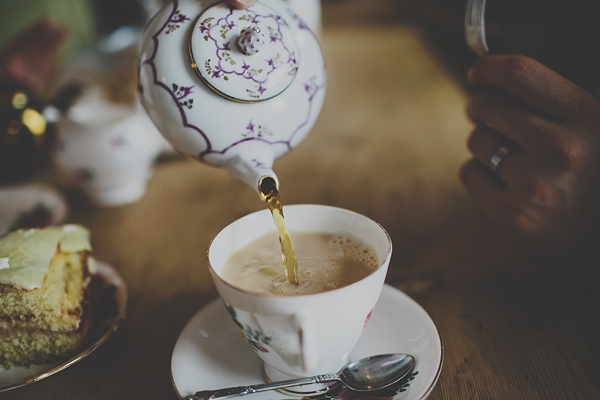 Words of Wedded Wisdom… 
"Enjoy every moment and do everything YOUR way. Even if that means upsetting someone, at the end of the day it's not their wedding, it's yours and I'm guessing you only plan to do it once. Everything I did was my choice and I genuinely didn't give anyone a second thought except my husband-to-be.
Our favourite part of the day was the fish n chips at 5.00 pm. This is because it was the first point in the day where we were on our own, together, doing what we love the most, eating. It was just amazing to be excited for each other about each other and start to let it sink in that we're married. I told the waitress that we'd just got married and she announced it to the whole restaurant and we received a round of applause (we were in 'The Magpie' chippy in Whitby). Every person that left the restaurant while we were eating stopped to give us marital advice, t'was brilliant.
I visited Love My Dress so I could find inspiration and create a palate of what I wanted (I think I pinned it all onto my Pinterest board!).  I loved the real wedding features on Love My Dress, because they're not glossed over like the wedding magazines, they look better because they're real.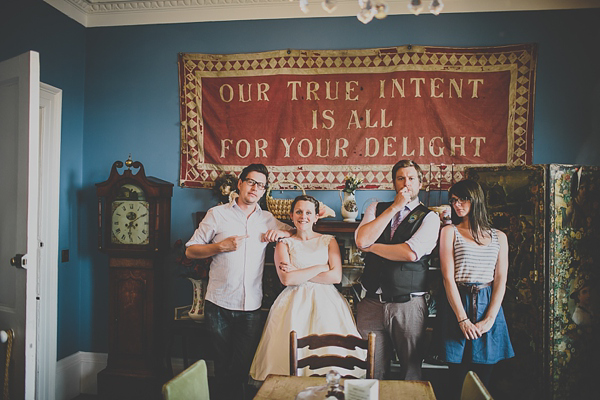 Ahhh, it's such a pleasure to be able to share a wedding in my beautiful home town.  It really is the most magical, wonderful, romantic place on earth and I feel so privileged to be able to call Whitby my home.
Huge congratulations to you Matt and Gem! Thank you so much for sharing your lovely wedding photographs with us. Thank you too James Melia for sharing your work as always.
Anyone else planning a seaside wedding, or elopement?
With much love,
Annabel

Photographer – James Melia
Venue – Whitby Registry Office and La Rosa Hotel, Whitby
Brides Dress – Timeless Couture
Brides Shoes – Else
Peacock feather shoe clips – Etsy Sofisticata
Brides Hair Accessories – Peacock hair piece – Etsy Gilded Shadows
Grooms Atire – waistcoat + tie – Ted Williams + trousers from Republic + brogues from Topman
Florist – House of Flowers, Whitby
Rings – Jessica Flinn