Today Annabel and I are thrilled to be able to introduce you to Maria Senvo, an exciting breakthrough luxury brand aimed at a new generation of bride.
All Photography Copyright (c) 2014, Georgina Martin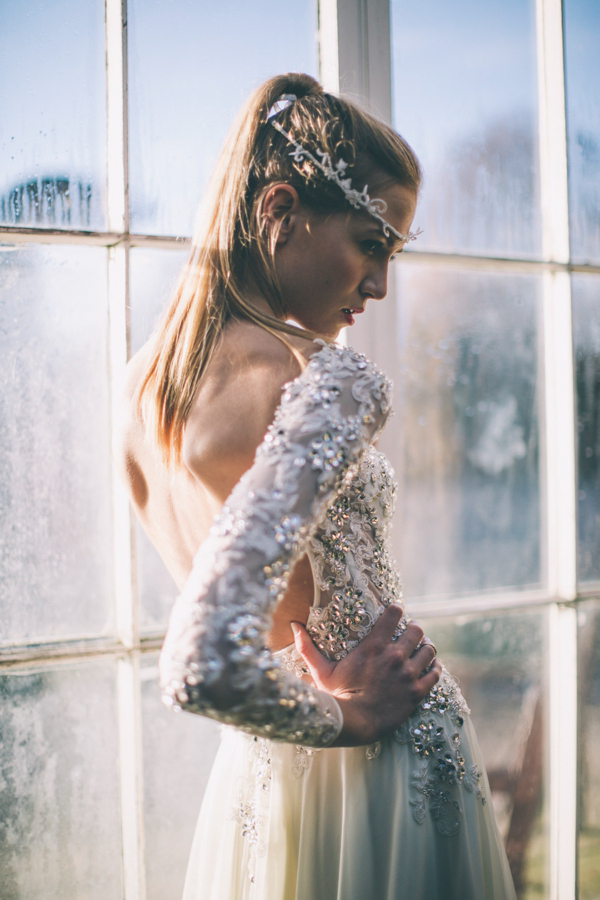 'If you're a cool girl and your am to pm wardrobe is pared back and effortless, what do you then wear to get married in? With lots of brides-to-be struggling to find pieces that really work for them in unstructured shapes with sultry design details, the Maria Senvo brand steps in with a covetable collection that manages to combine that elusive uncomplicated aesthetic with just the right amount of glamour.'
As you can see from the beautiful images throughout this post, the collection features intricate beaded bodies, elongated lines and dreamy pleats. When turned around, the gowns reveal stunning back details and razor sharp features. While the designs may be stirred by quite a constellation of influences, it's clear to see art, culture and modernism are the main inspiration behind this striking new presence in a somewhat traditional industry.
'What makes Maria Senvo unique is an understanding of the woman inside the dress. Composed and sensual, she wants to be comfortable yet elegant, fashion forward but timeless.'
Impeccable lines meet fluid silhouettes, creating a collection that is bold, new and altogether interesting for 2014. The seemingly uncomplicated pieces are not only deeply stylish garments, but on closer inspection, a playful experiment in shape and fabric. With a focus on the finer points of design, the inside of the dresses are just as beautiful as the outside.
The gowns are designed here in the UK and handmade in Europe. Maria Senvo works closely with each of their stockists so that all their designs have elements that can be customised, thus making your gown entirely unique and personal to you. The collection houses 18 pieces in total and prices start from £1500.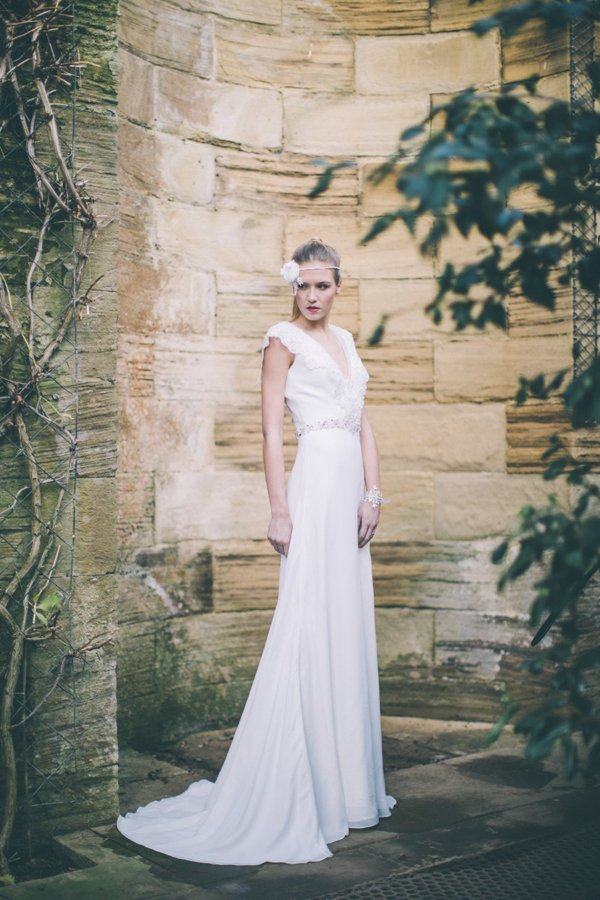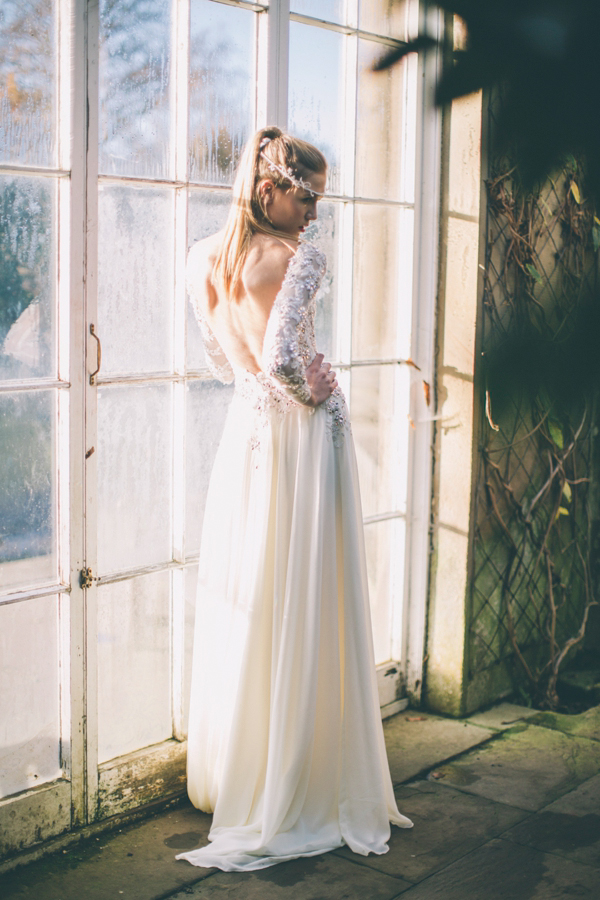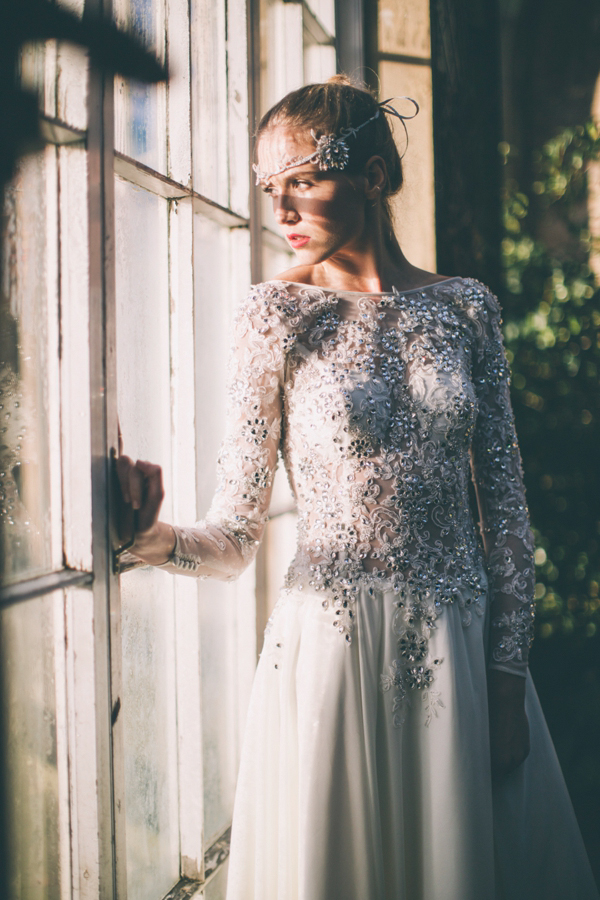 Aren't they divine? If you're as smitten as we are, be sure to keep an eye on the website mariasenvo.com which is due to launch very soon. In the meantime, you can also keep up-to-date with the brand via Twitter and Facebook.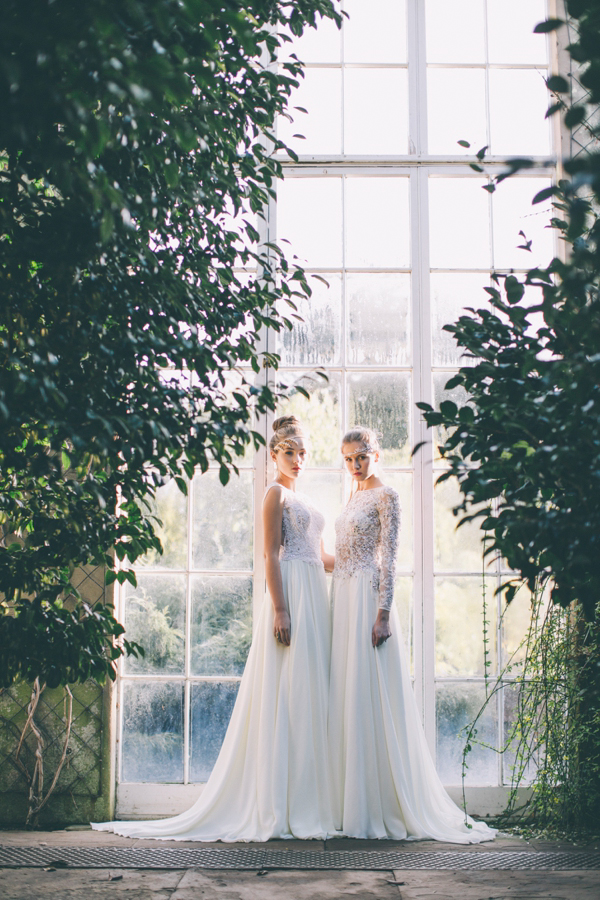 The team relish any opportunity to discuss your dream dress, so don't hesitate to contact them via [email protected]
Much love,
Franky
Photography – Georgina Martin
Bridal Design – Maria Senvo
Models: Amy Heard + Maddie Parnell, via Boss Model Management
Headpieces – Flo & Percy
This is a sponsored post
Follow Love My Dress® on Google+