It's a busy busy time of year for bridal fashion designers – the time of year they launch their new collections at trade fairs – the time that swarms of bridal boutique owners flock to London and New York to attend the industry's key bridal trade events, and to order stock for their stores for the coming season.
I was one of the UK's main bridal wear trade events myself last Sunday, The White Gallery, and in London visiting various other designers who were hosting pop up events the days prior to this.  Much to tell and indeed show you in forthcoming blog posts, but today, I wanted to share these 'hot of the press' images from Jenny Packham, who chose to launch her 2015 bridal wear collection at New York bridal fashion week.
As usual, the collection is full of era inspired elegance and grace – it's good to see some of Jenny's most successful designs re-worked for this collection, but even better to see new designs too.  This is Jenny Packham bridal glamour at it's very finest.
This collection, which will be available in store from the end of July 2014 and was inspired by the photographs of 1930's British society photographer, Madame Yevonde, specifically a series of portraits of society ladies dressed in classical costumes, known as 'The Goddesses'.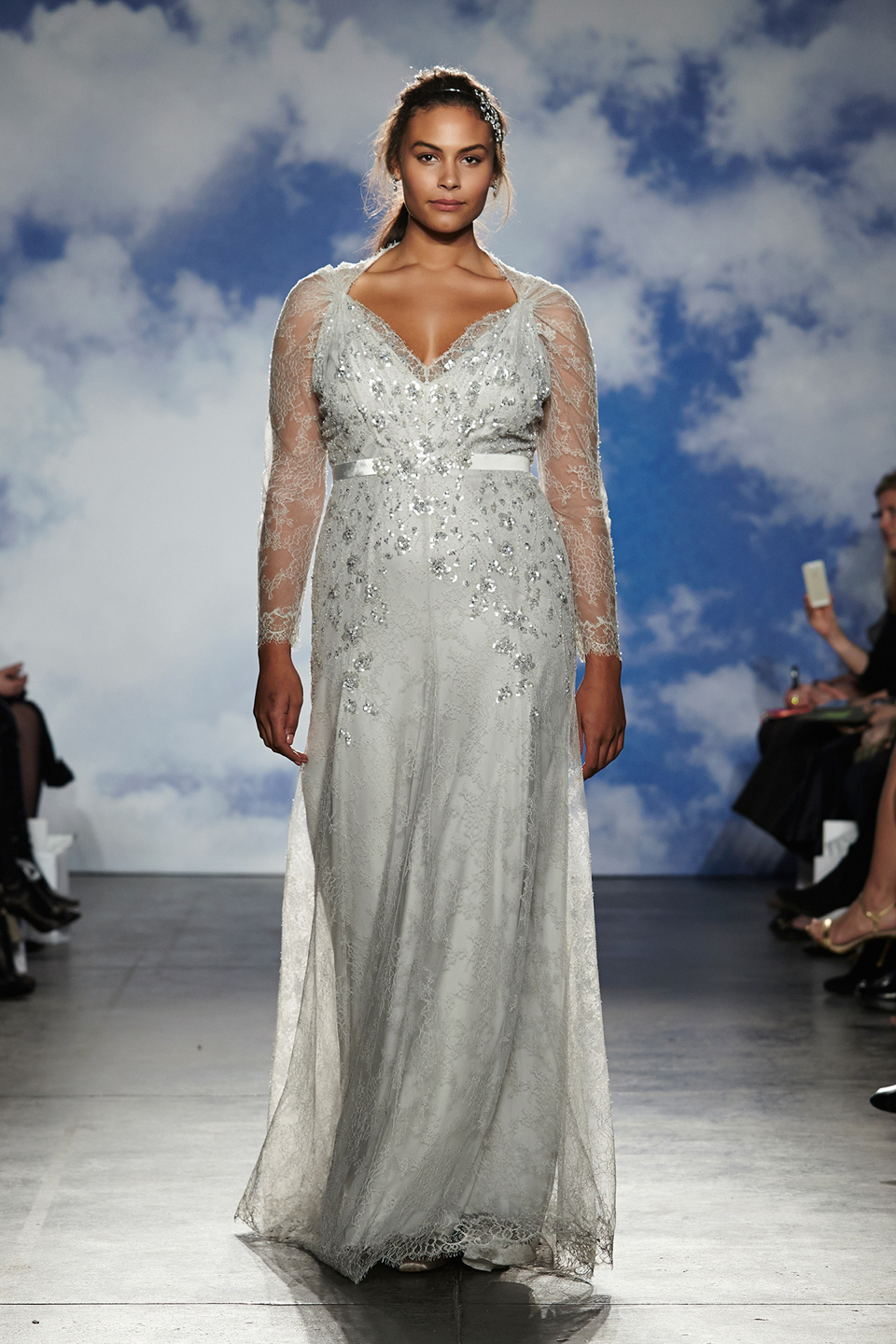 Yevonde's stylised images of mythological heroines – Helen of Troy, Persephone, Venus – captured an ancient world of antiquity, within a modern and hauntingly beautiful treatment. The colours used; soft, tonal, always romantic, and the feminine way she played with light and colour to create a hazy, neoclassical ambiance, directly influenced the design and palette of this season's collection.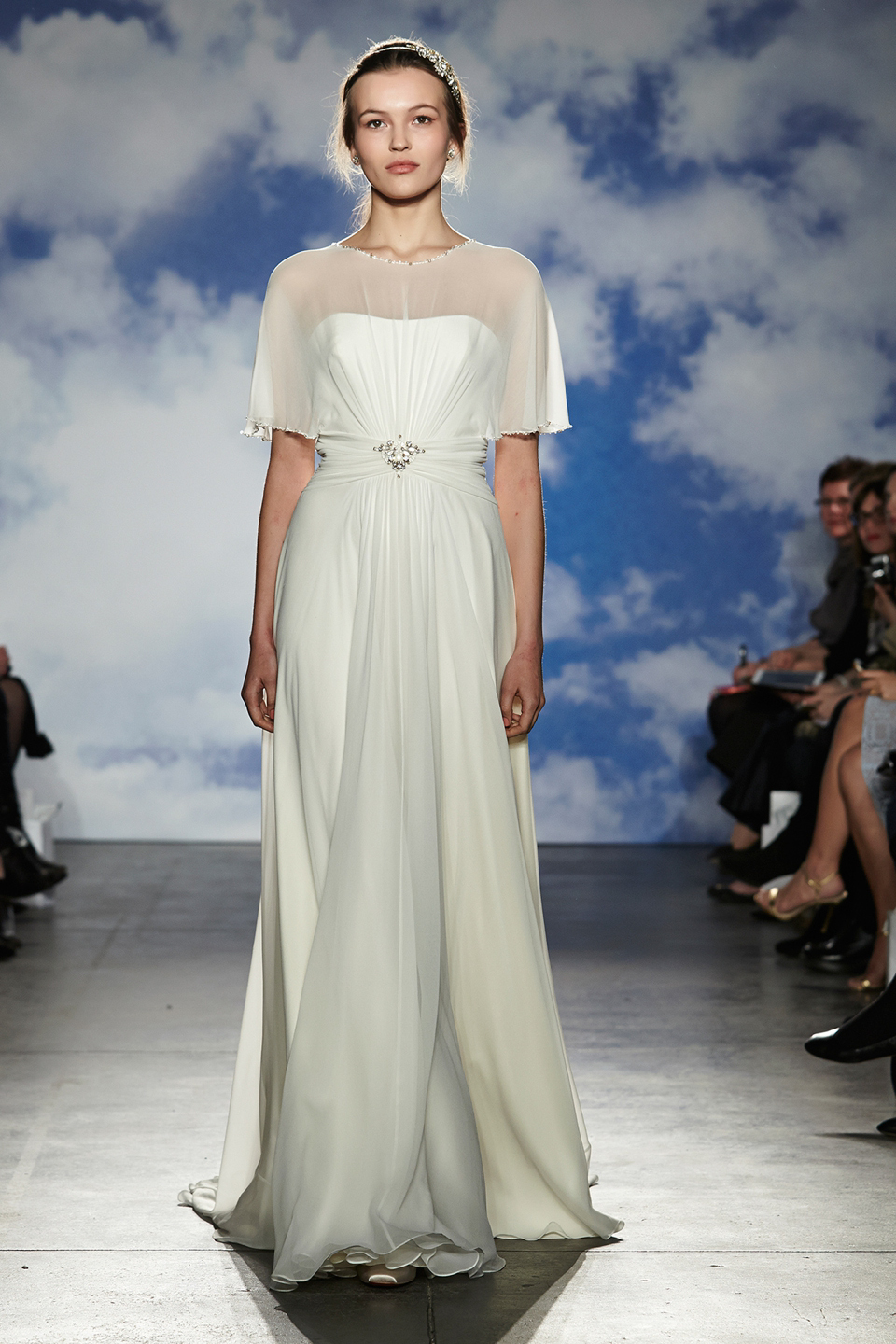 Staged in an industrial venue against a blue sky backdrop, the catwalk show opened with a plus size model. Buttermilks, champagnes and warm blush caramel tones in sumptuous silk chiffon and ethereal tulle complimented traditional classic ivory. Celestial capes, whimsical tiered hemlines and exquisite veils added a romantic, mythical affection to the collection whilst delicate French lace was adorned with signature beading and twinkling crystals in an array of molten golds, antique metallic silvers and rich alabasters.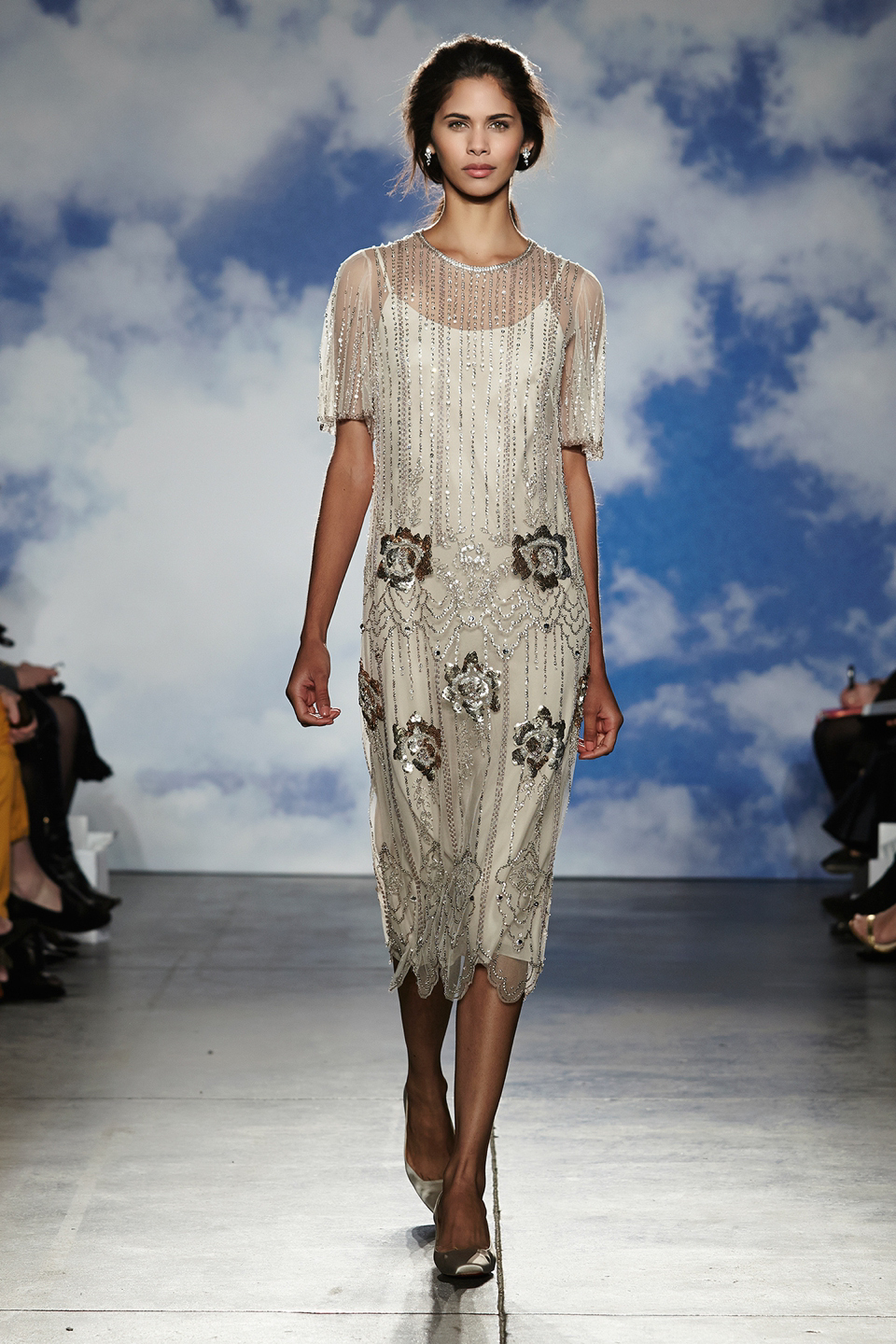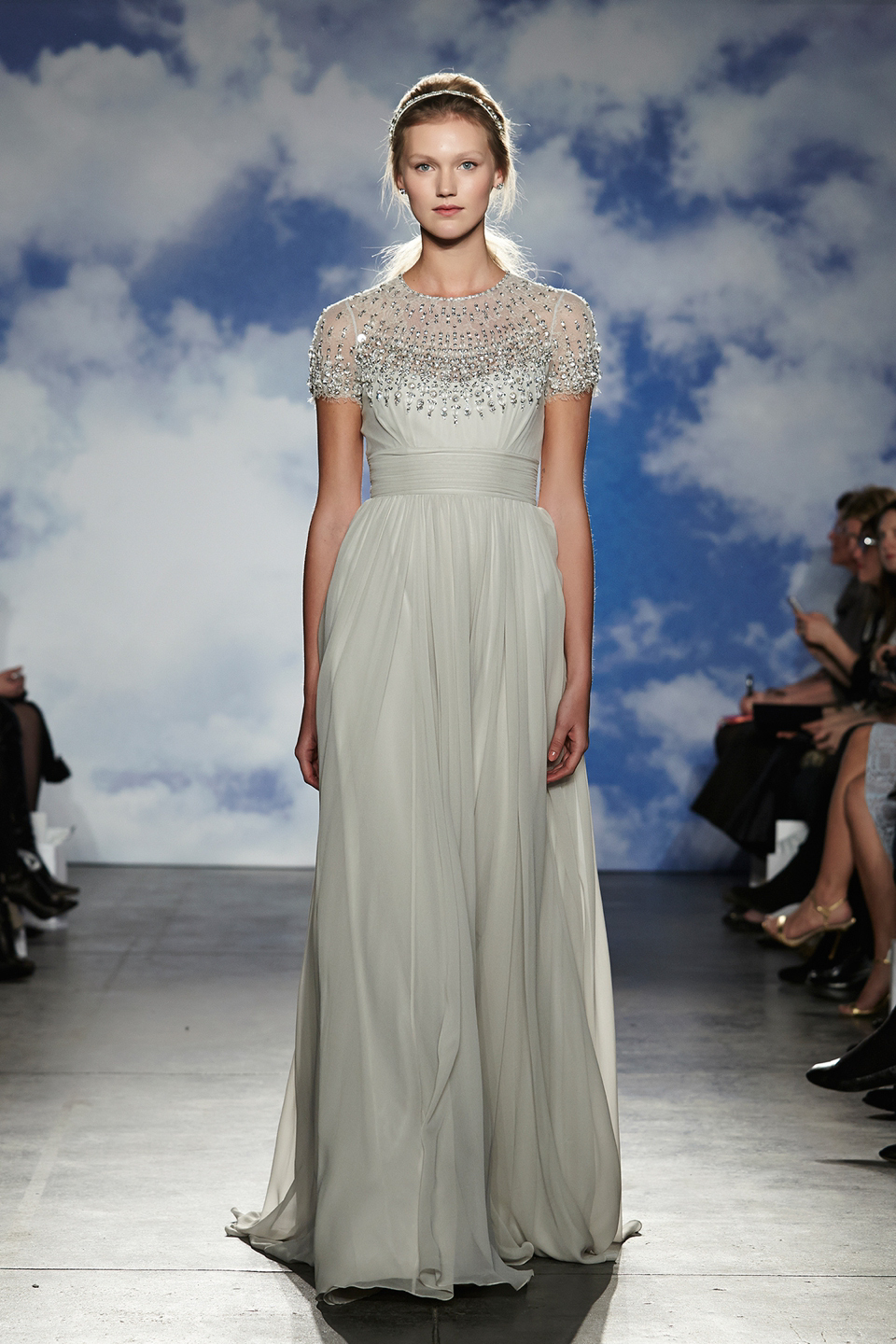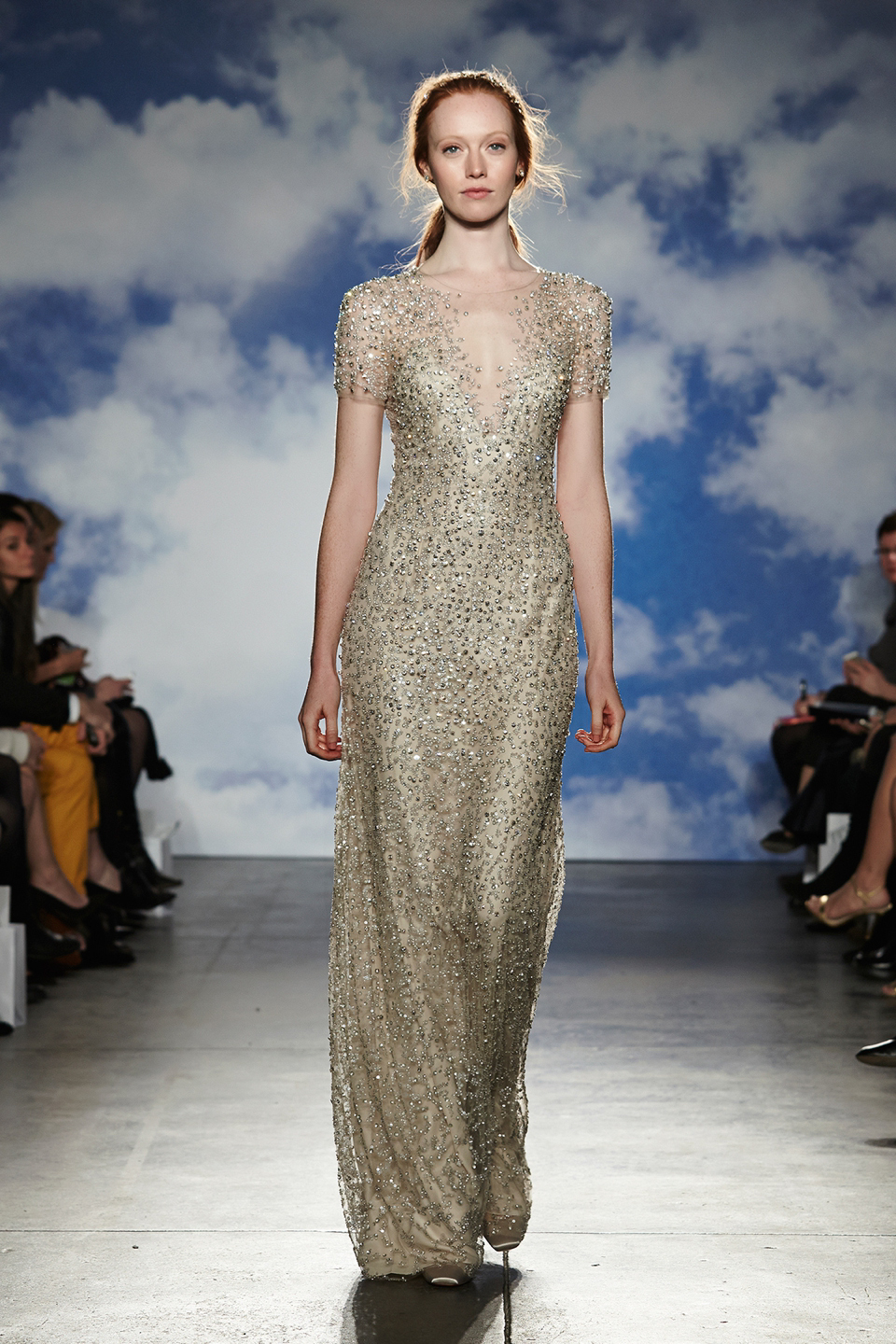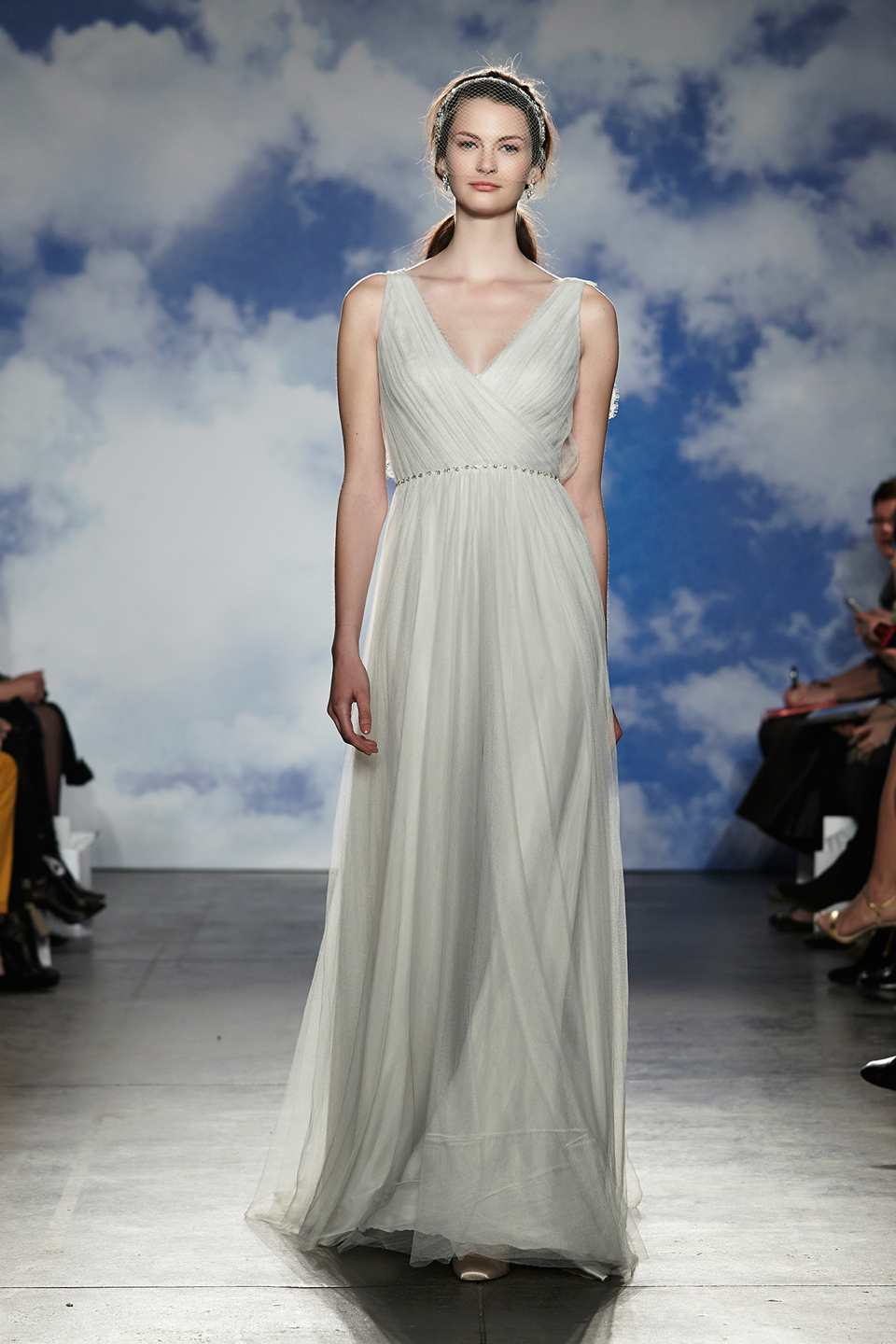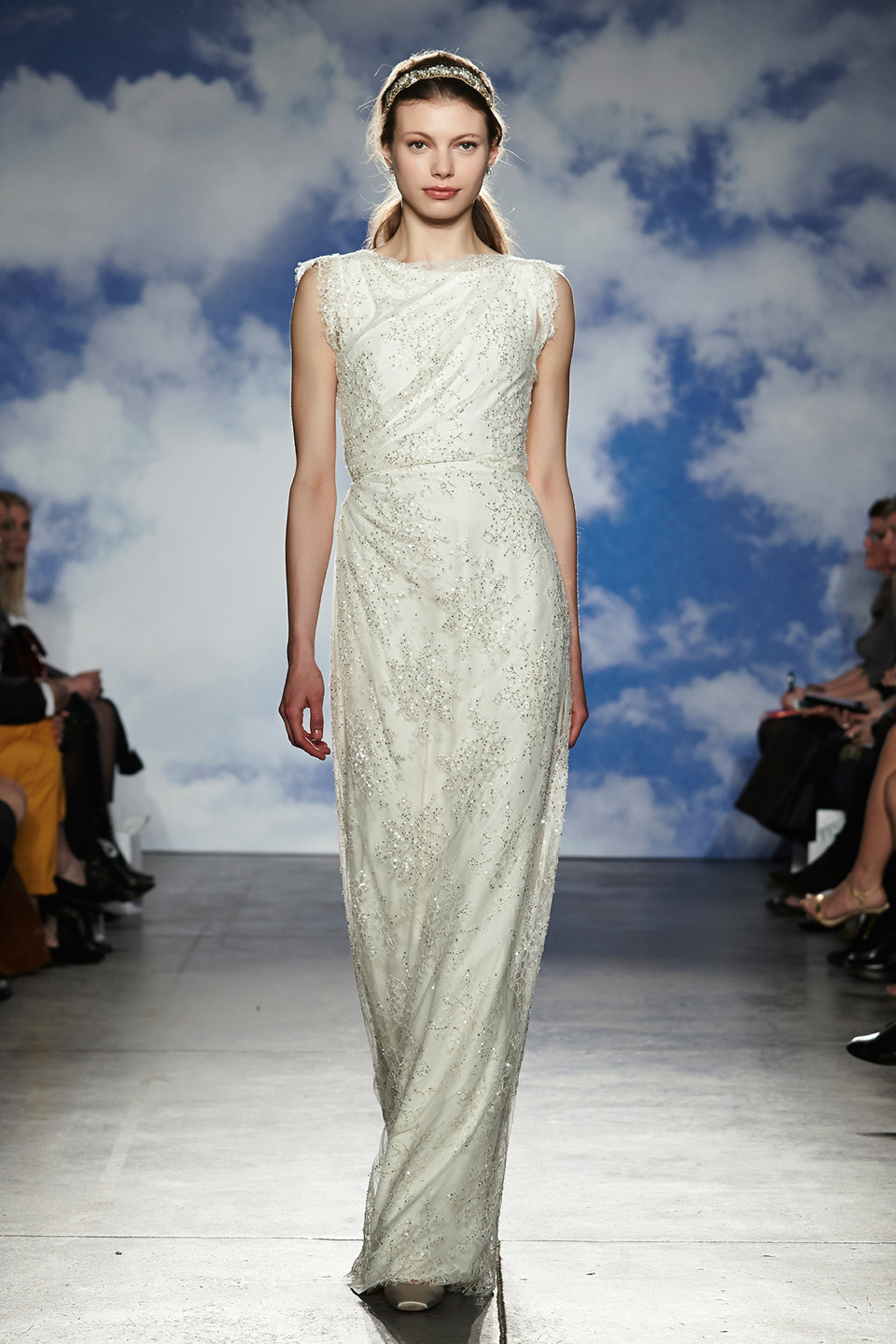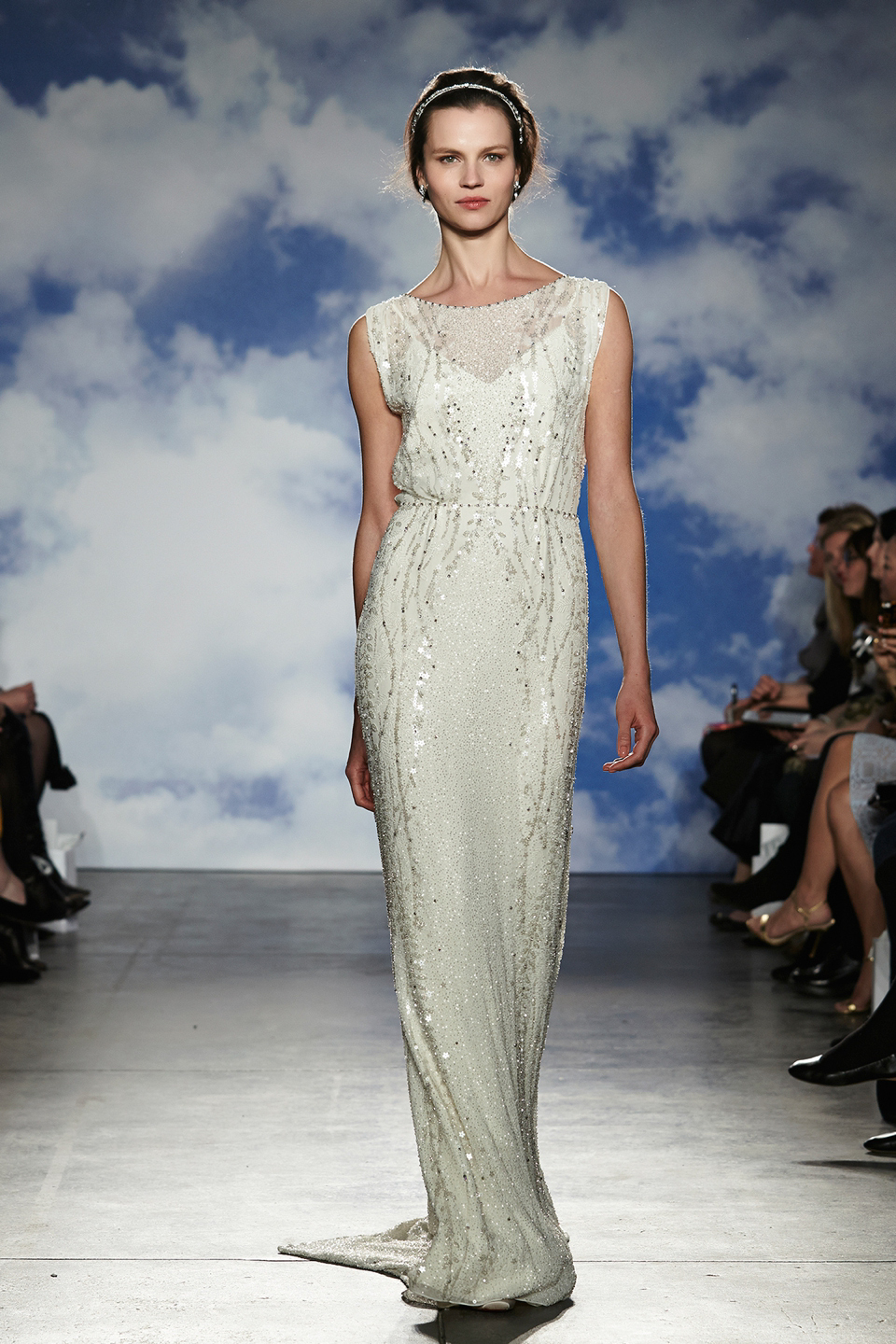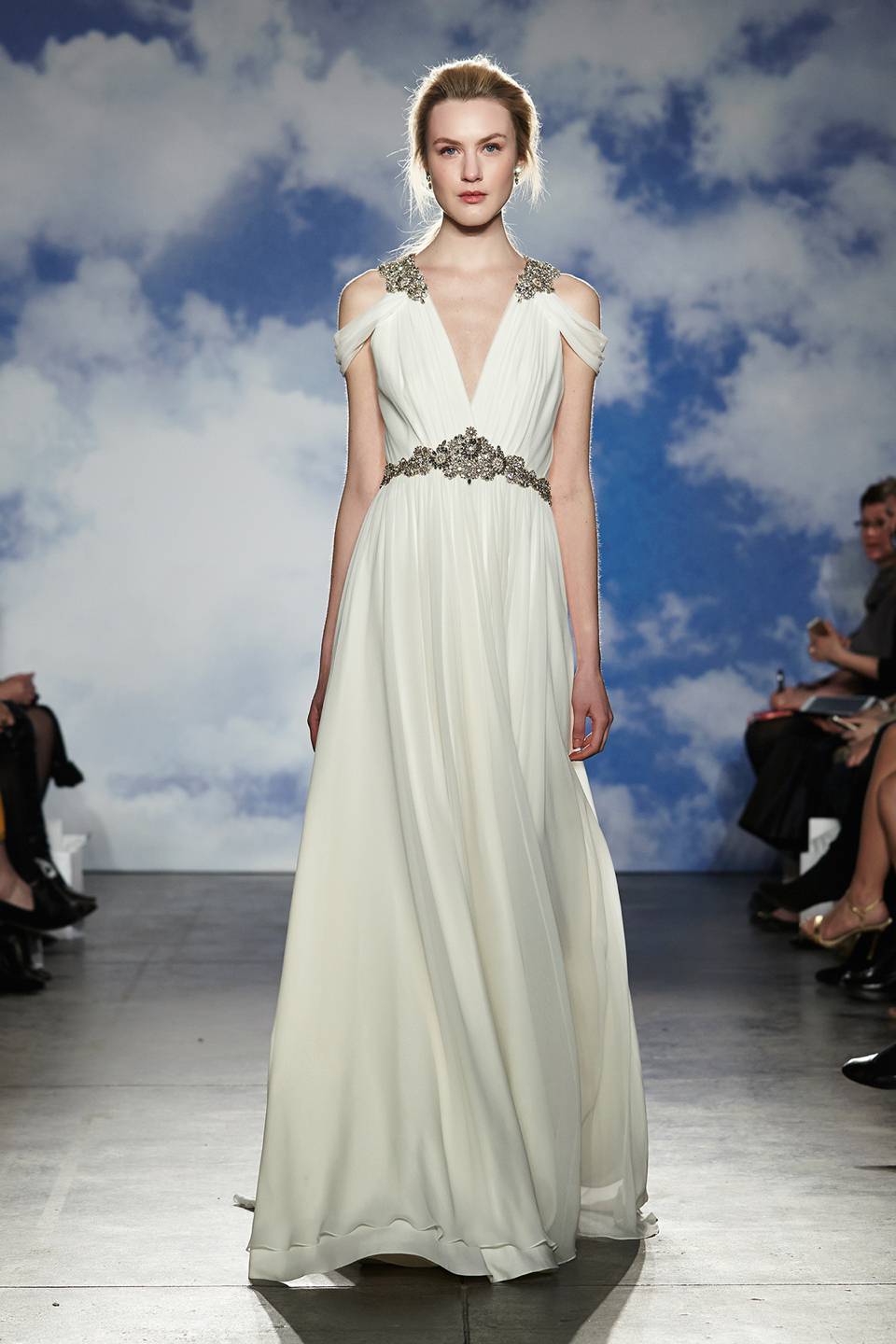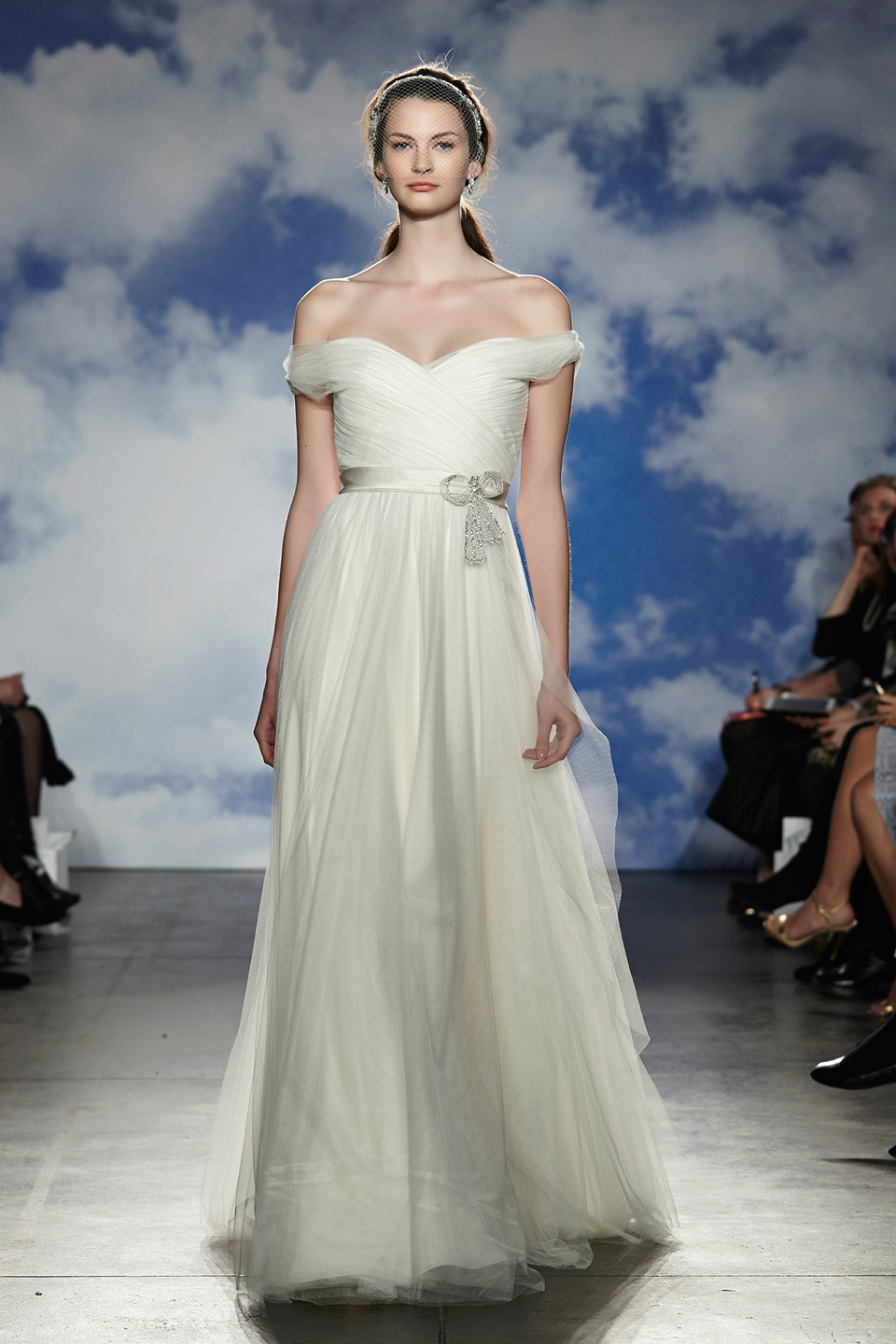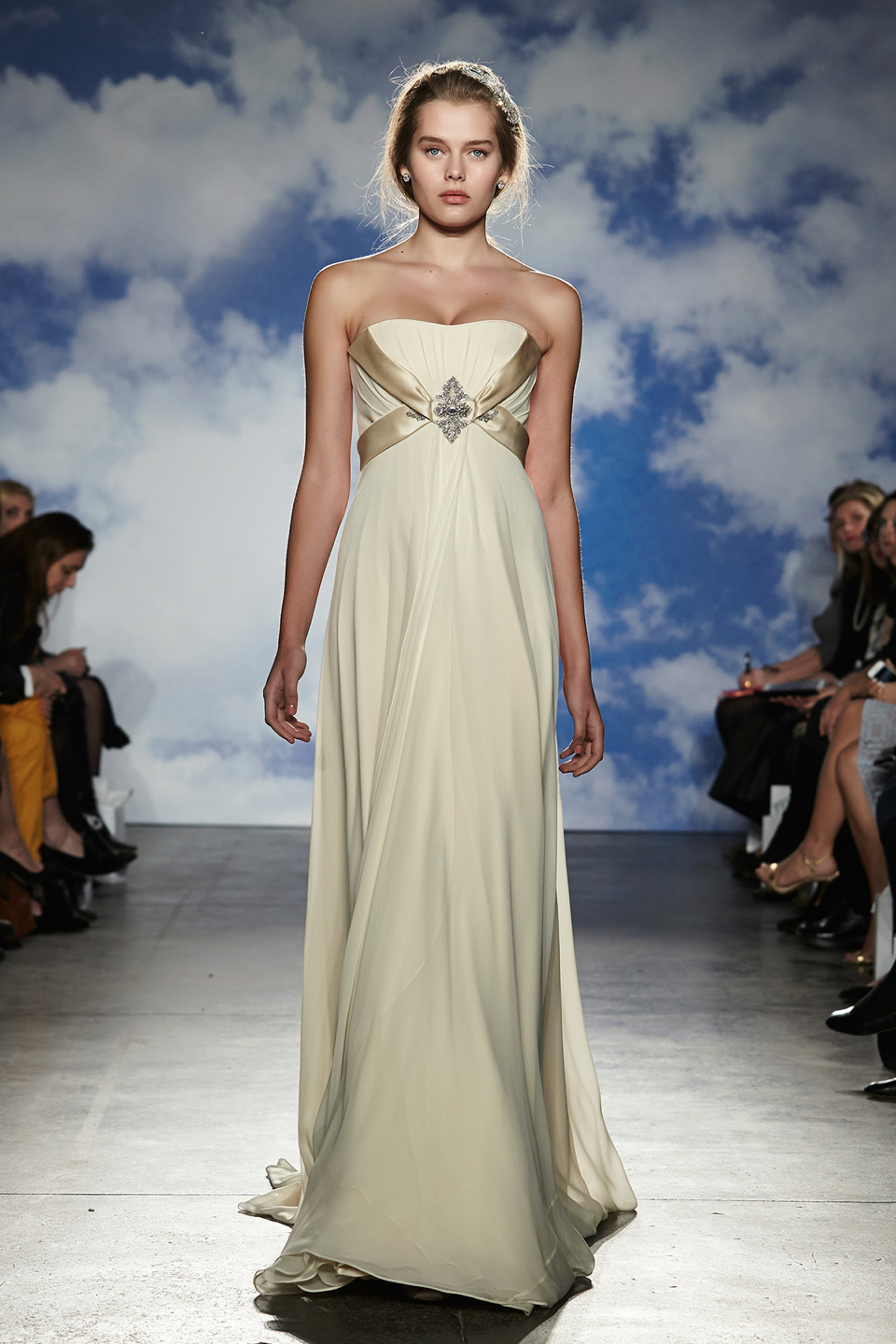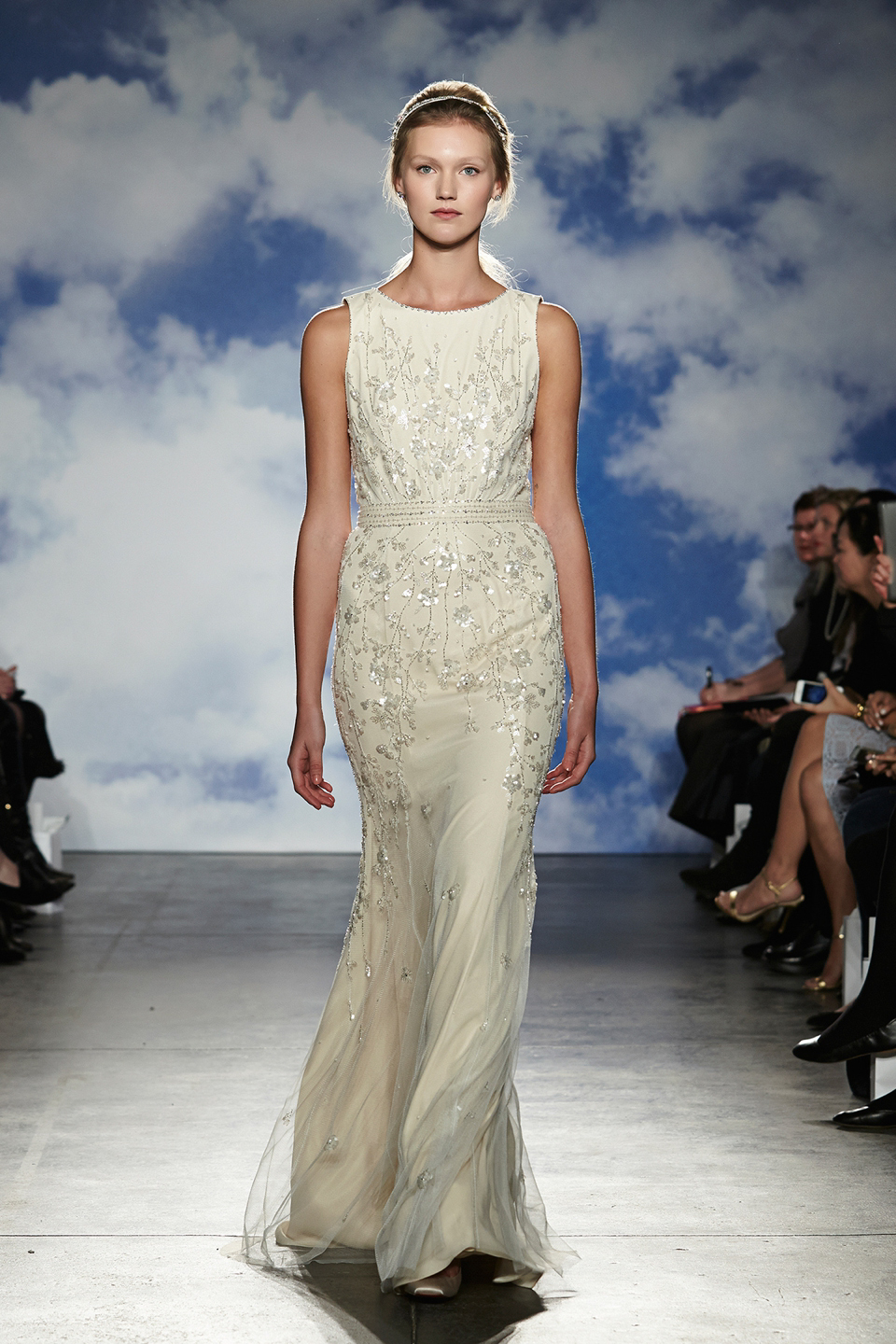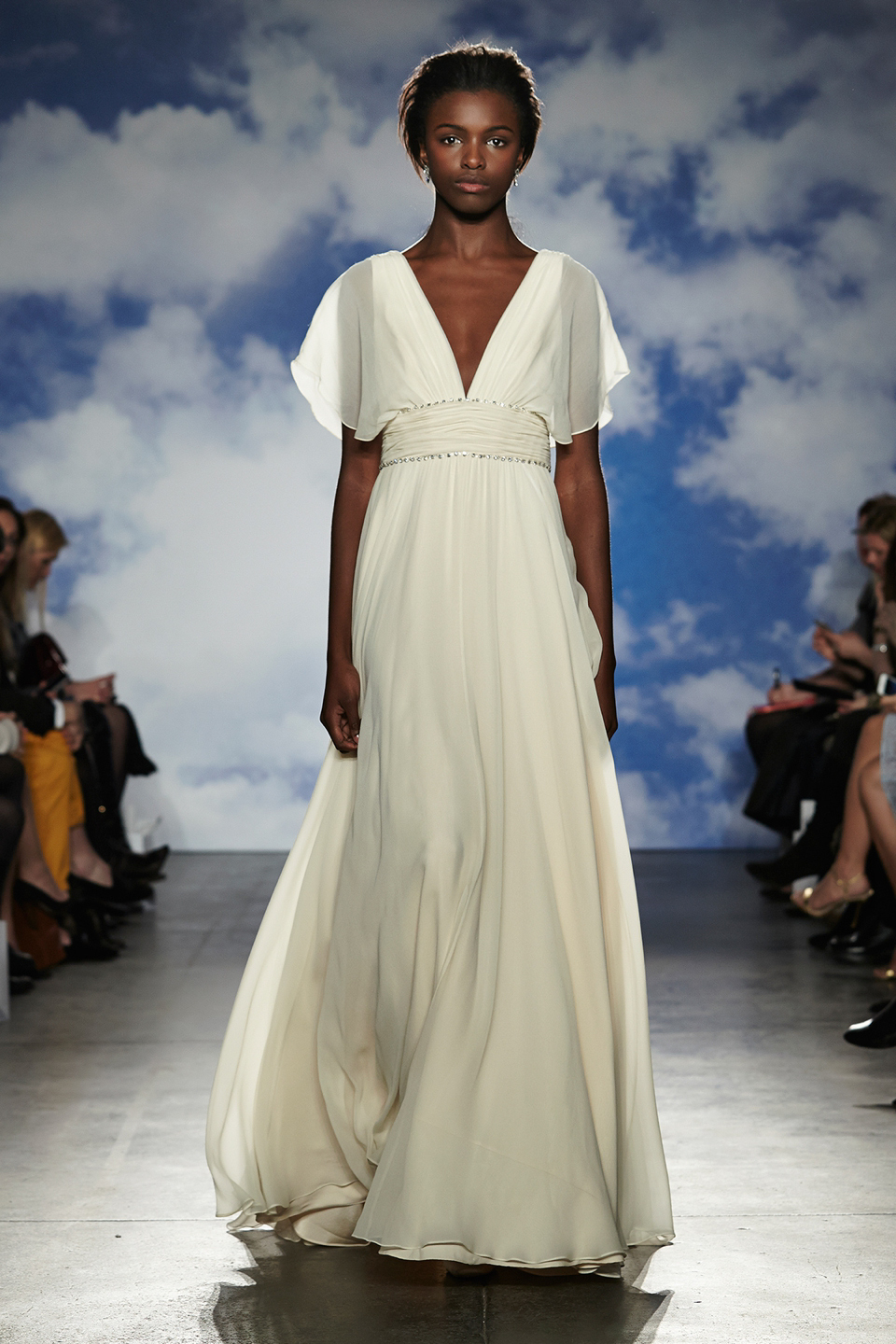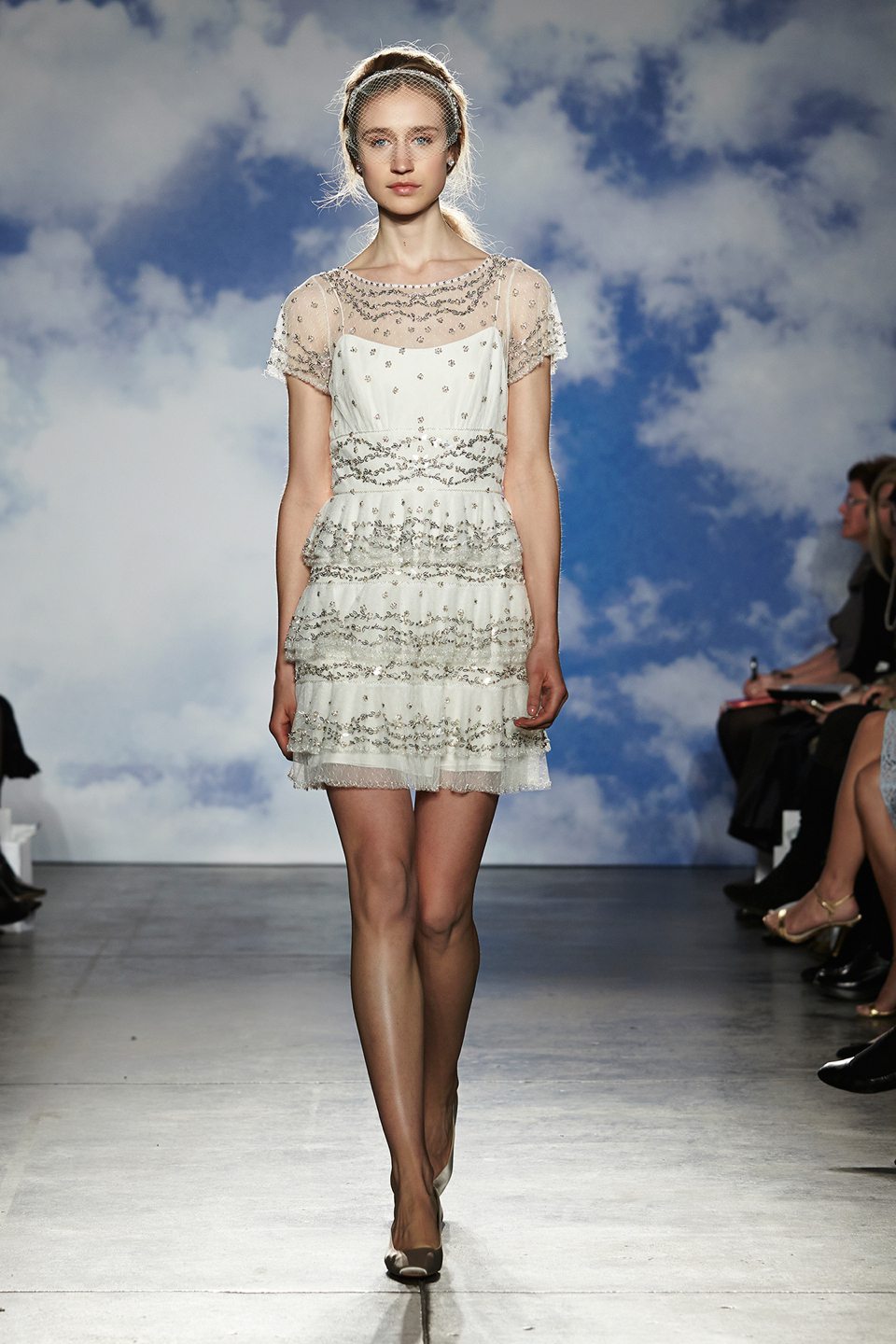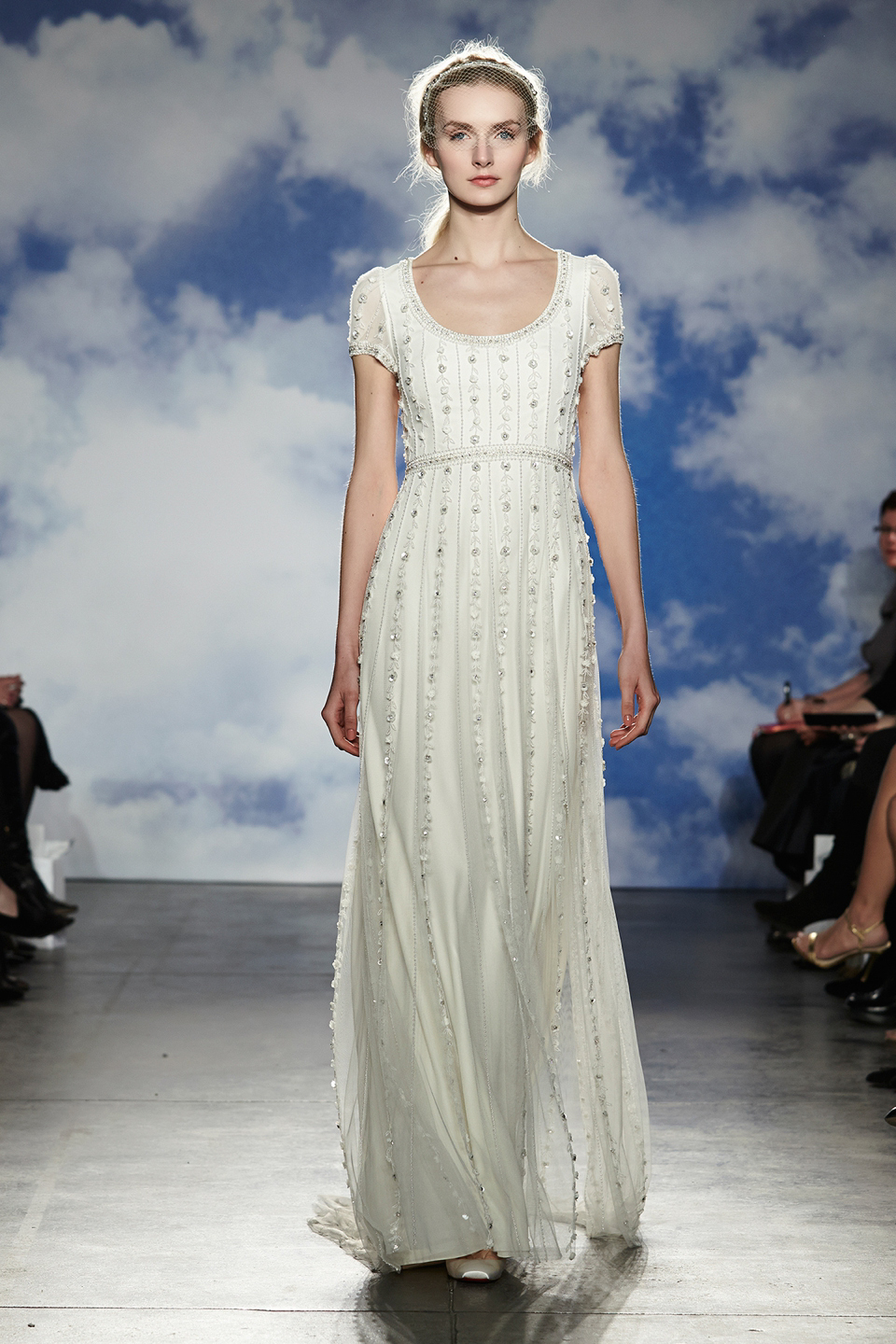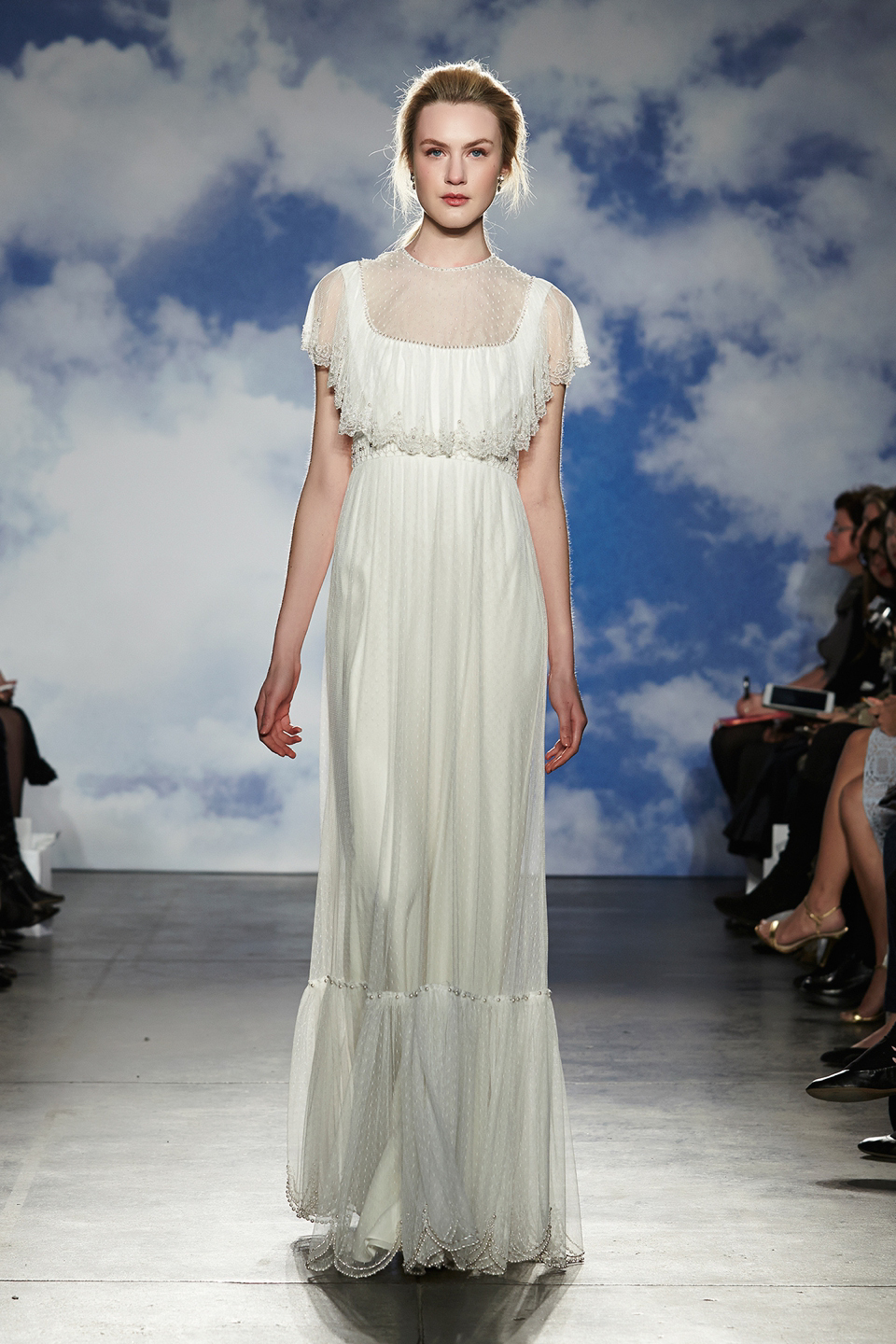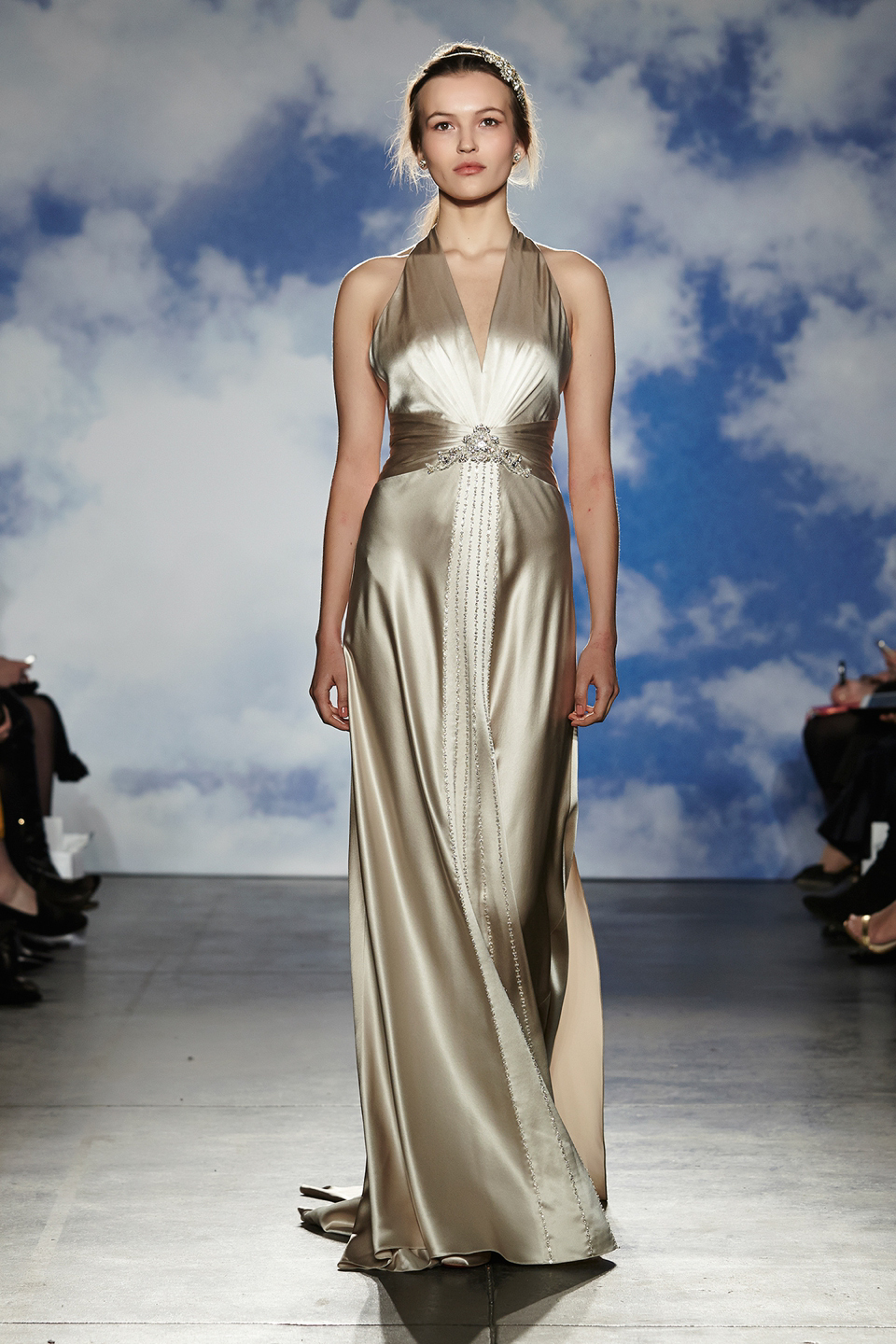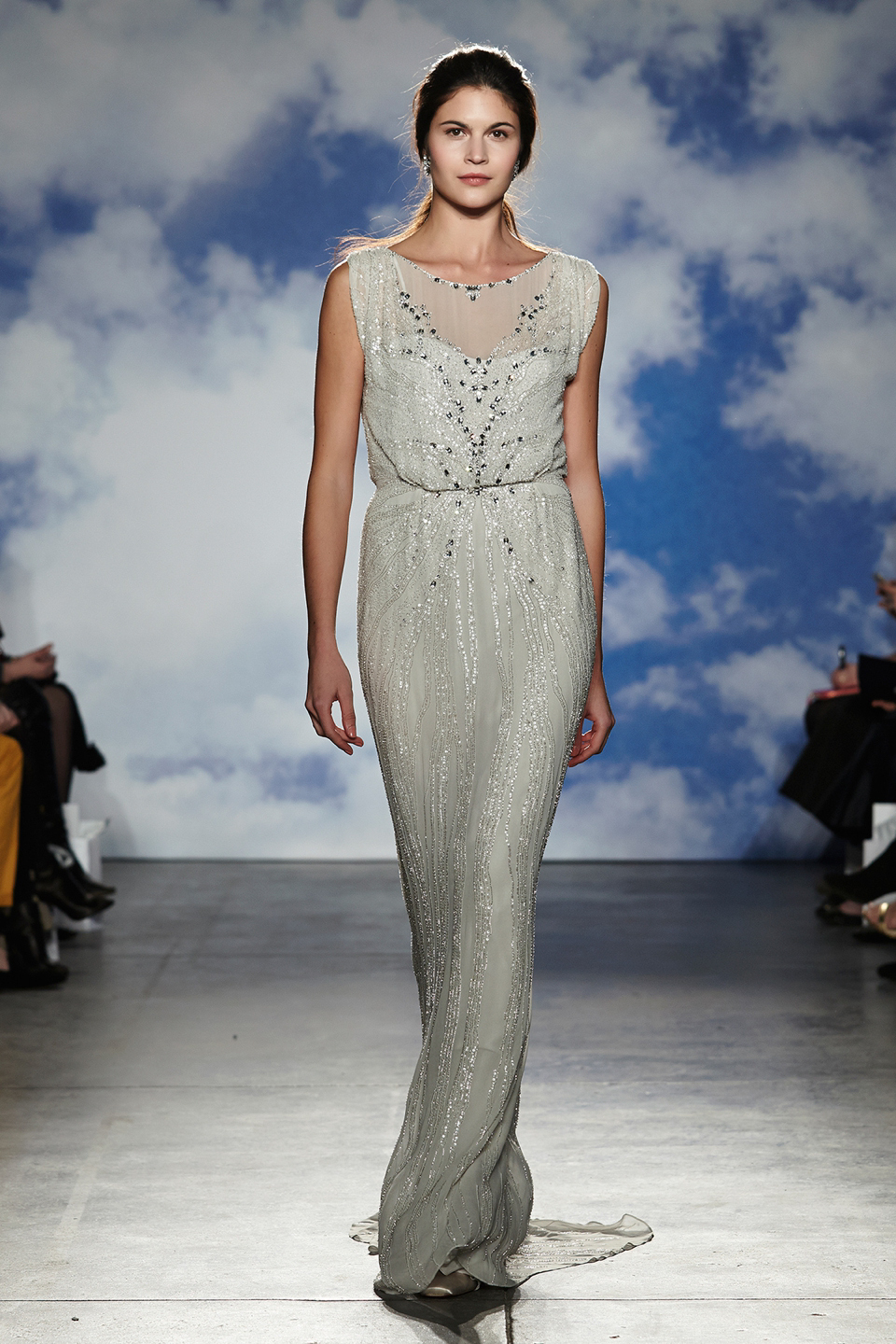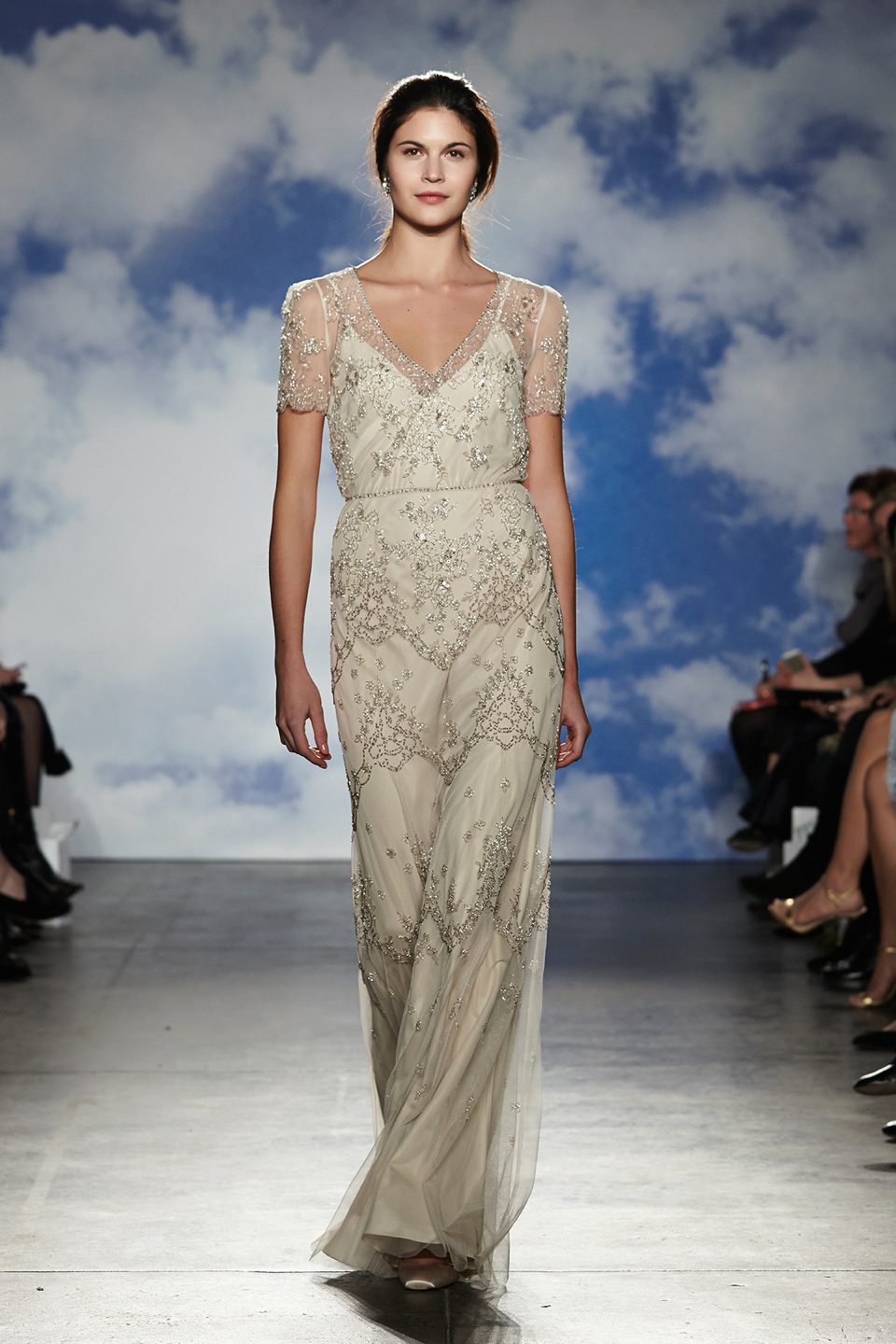 Jenny Packham lovers, you can see many brides wearing a Jenny Packham dress here on Love My Dress.  You might also want to plough your way through our 'wedding dresses' Pinterest board as Jenny's designs make very regular appearances.
A few behind the scenes images – little bit in love with the hair!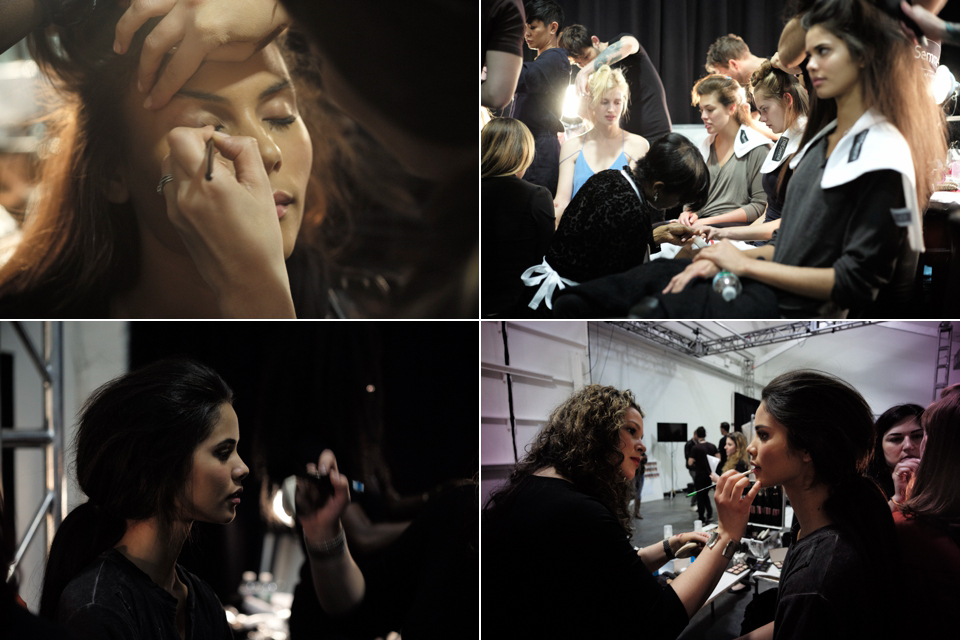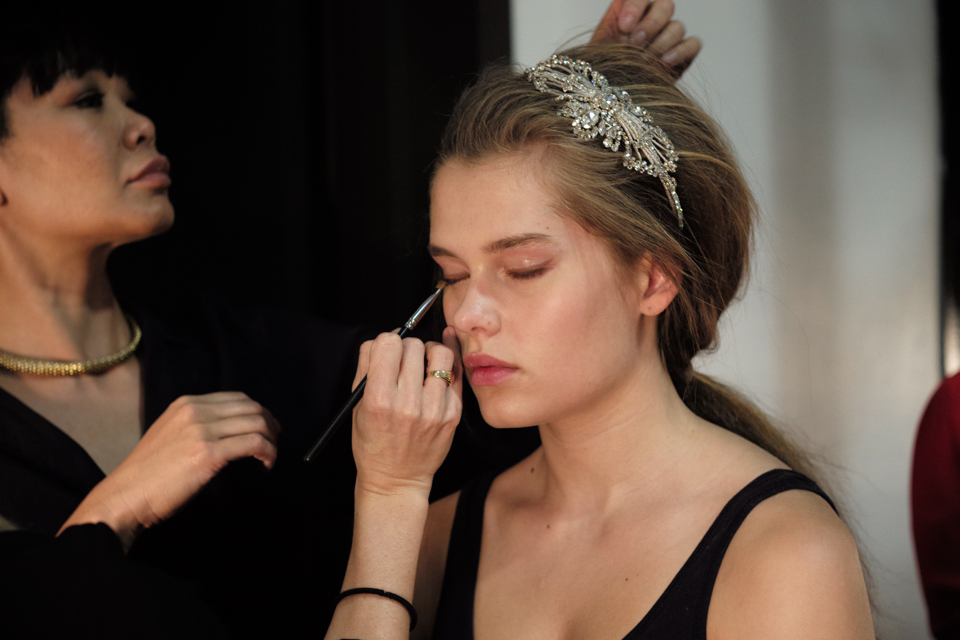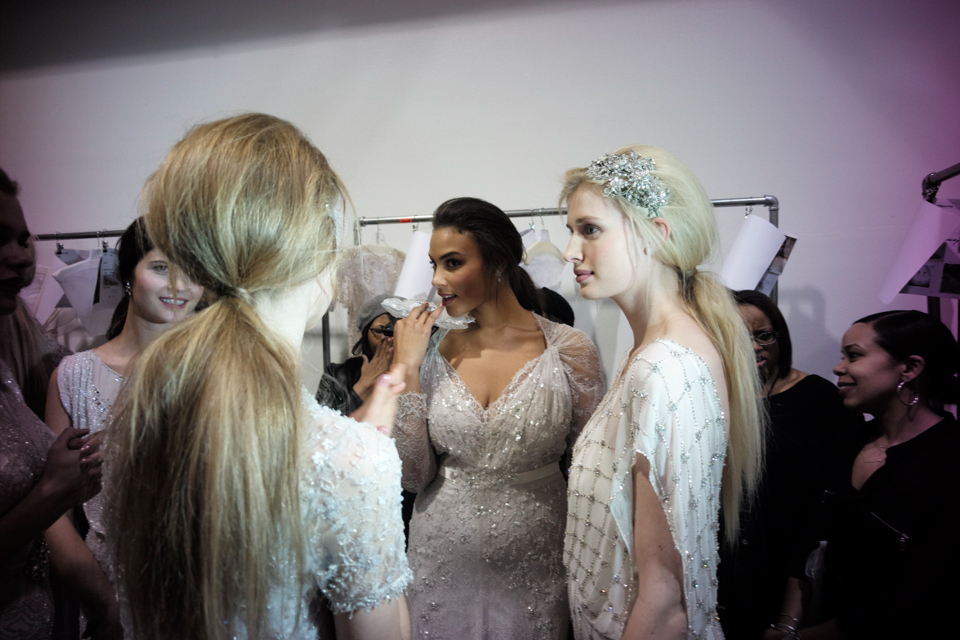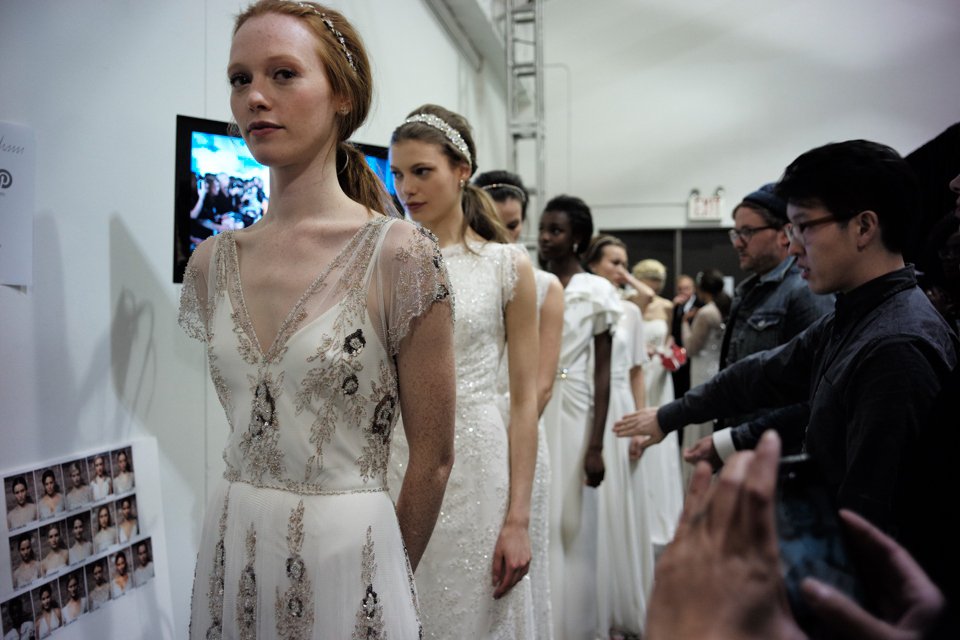 Which of you are Jenny Packham fans? Will you be wearing a Jenny Packham gown on your wedding day, or, did you wear one and if so which one? Mine was the 'Selene' gown.  You can see it in all it's wonderful glory here.
Love Annabel

Follow Love My Dress® on Google+