Last week I was lucky enough to be invited by one of our sponsors to join them in celebrating the opening of their award winning bridal boutique in beautiful new premises.   Located in the picturesque village of Ripley in Surrey, just 30 minutes from London, 'The Old Chapel' has become the new home for Miss Bush Bridalwear.

 The conversion of 'The Old Chapel'  to a beautiful, contemporary bridal showroom packed full of  divine gowns and accessories has been completed to provide every client, be they a bride-to-be, bridesmaid or a member of the family, with a hugely improved experience – one that's set to make shopping for a wedding a gown a truly 'once-in-a-lifetime' event.
Managing Director Emma Meek explains…
"We are so excited to have moved Miss Bush to The Old Chapel, the
space couldn't be better, there's more room to try on gowns, we can offer more private appointments, we can increase the selection of gowns available, and everything we've done in the conversion has been  with our clients in mind. We want the entire dress experience to be fabulous and we can provide so much more now."


Photography Copyright (c) 2014, Naomi Kenton








I'm a big fan of Miss Bush Bridalwear – and it's not just because Emma Meek and her team are one of our most loyal and long-term sponsors, it goes much deeper than that.  Miss Bush Bridal were one of the first brands I connected with when I started blogging.  As a pair of self-confessed and devoted social media geeks, it soon became apparent that Emma and I both share a strong passion for beautifully designed and produced bridal wear.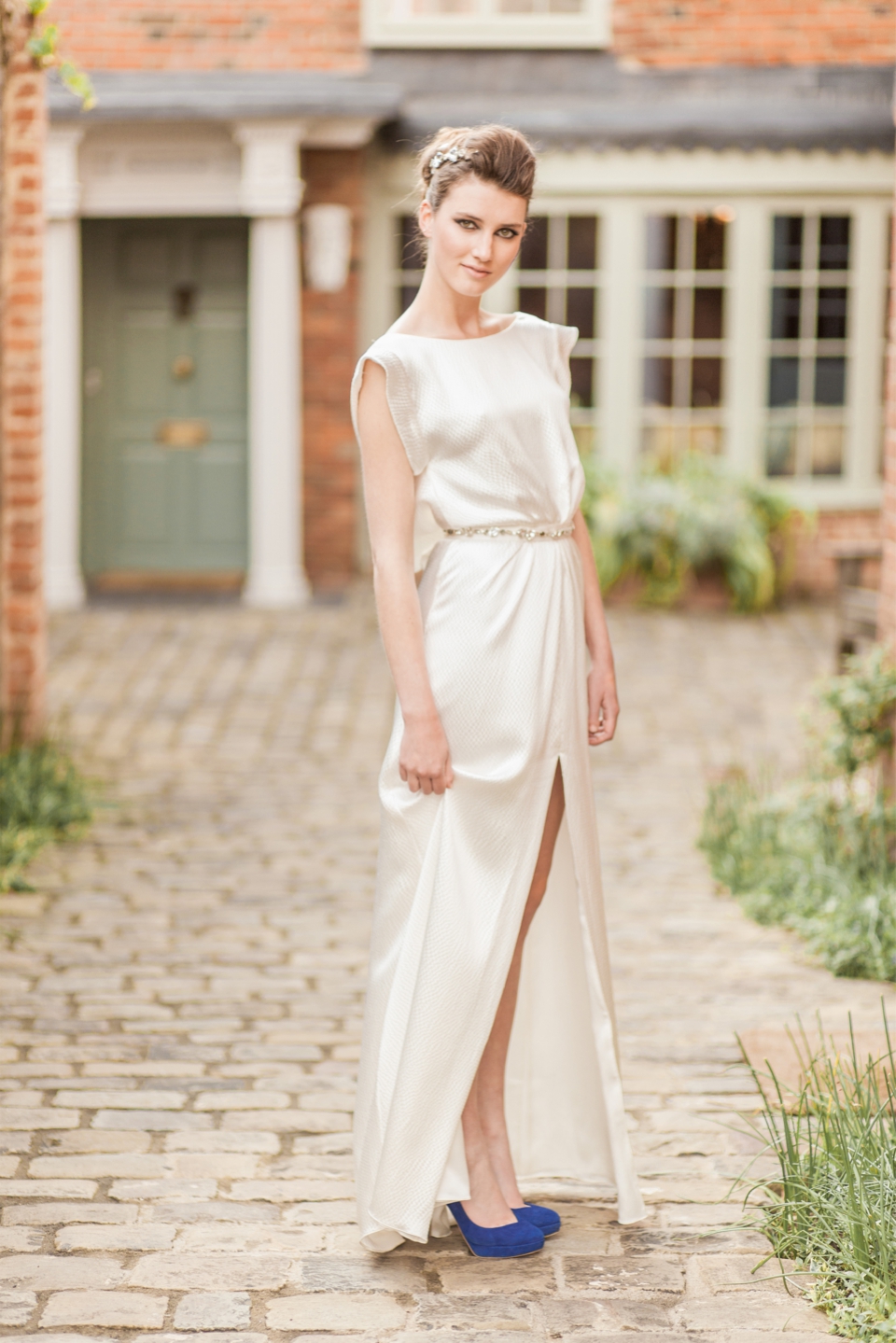 It matters to me that a bridal wear boutique cares about the provenance of their gowns.  It matters to me that traditional design and production techniques are honoured and respected by those selling dresses on to adoring brides-to-be.  And it matters to me that if a brand is to become a sponsor of Love My Dress®, they are able to offer a proven stand-out service.  Based on the email feedback I receive from our readers alone, it is clear that Miss Bush delivers on all these bridal boutique owner pre-requisites with aplomb.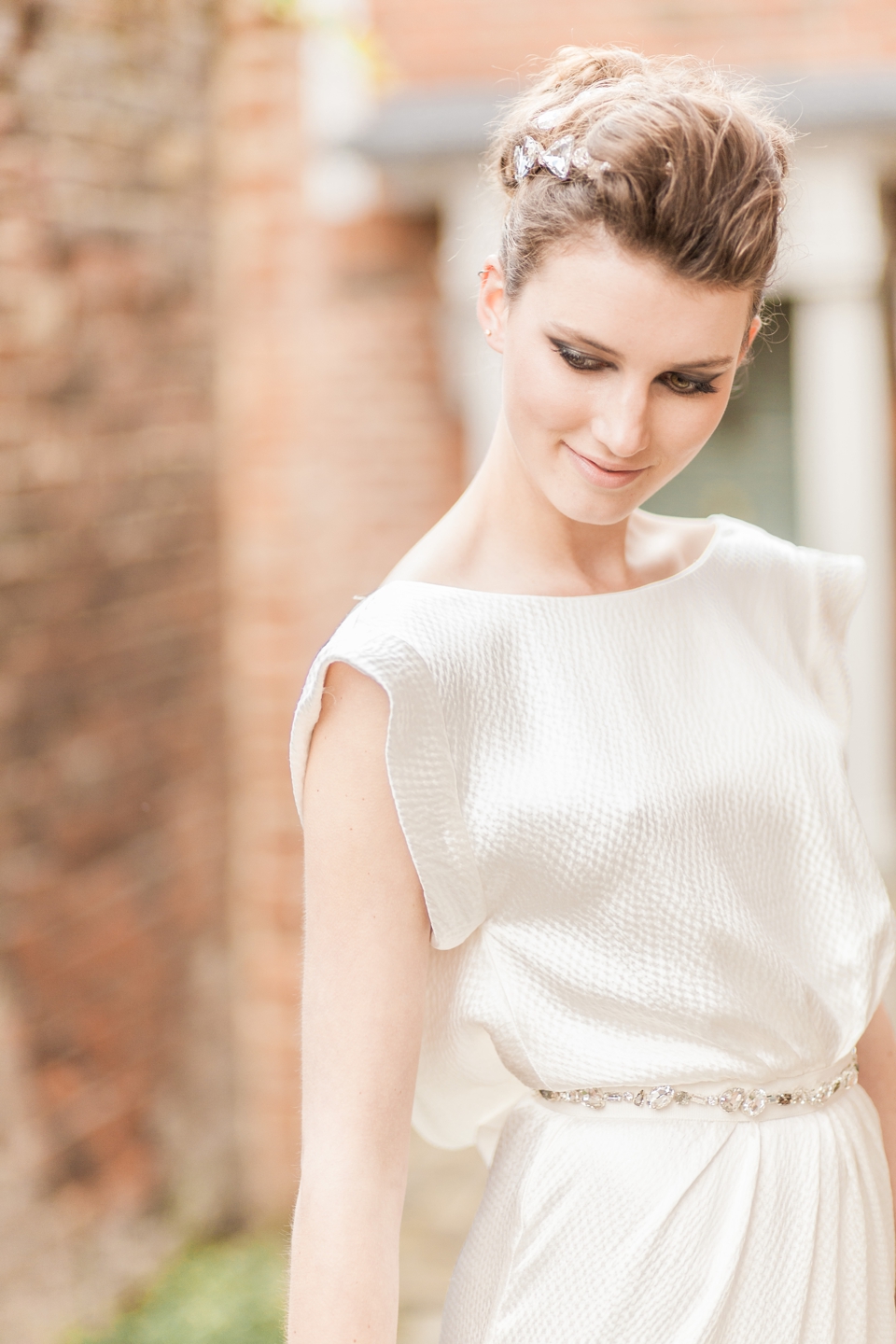 Emma documents the launch of her one-of-a-kind boutique on her own blog and if it's 'who was there' shots you're after, you need to go here.  What I wanted to do in sharing this post with you today is commend this brilliant, hard-working team for setting a very high standard in the wedding industry and in so doing, celebrate a little bit of UK wedding industry brilliance. I truly think that the way Emma and her team of stylists, seamstresses and designers (more on that shortly) run the Miss Bush Bridal boutique is something that many other boutiques could and should aspire to.  

I don't mean that to sound over-sentimental – it comes from my heart.
You see, there's this huge misunderstanding in the wedding industry that most folk who do the job Emma does are only really in it for the money. We all know the story – 'stick the word 'wedding' on a label and you can triple the price'. Let me be the one to tell you how off the scale and factually incorrect that actually is.  I'm not for one minute suggesting Emma doesn't run a profitable, healthy business, but she doesn't do it for the money and she certainly doesn't over inflate her prices and sell tat.  I challenge you to spend just 5 minutes in the company of Emma and her team and you will see they do it for the sense of reward and satisfaction they gain from helping brides have a brilliantly positive experience in finding their wedding dress.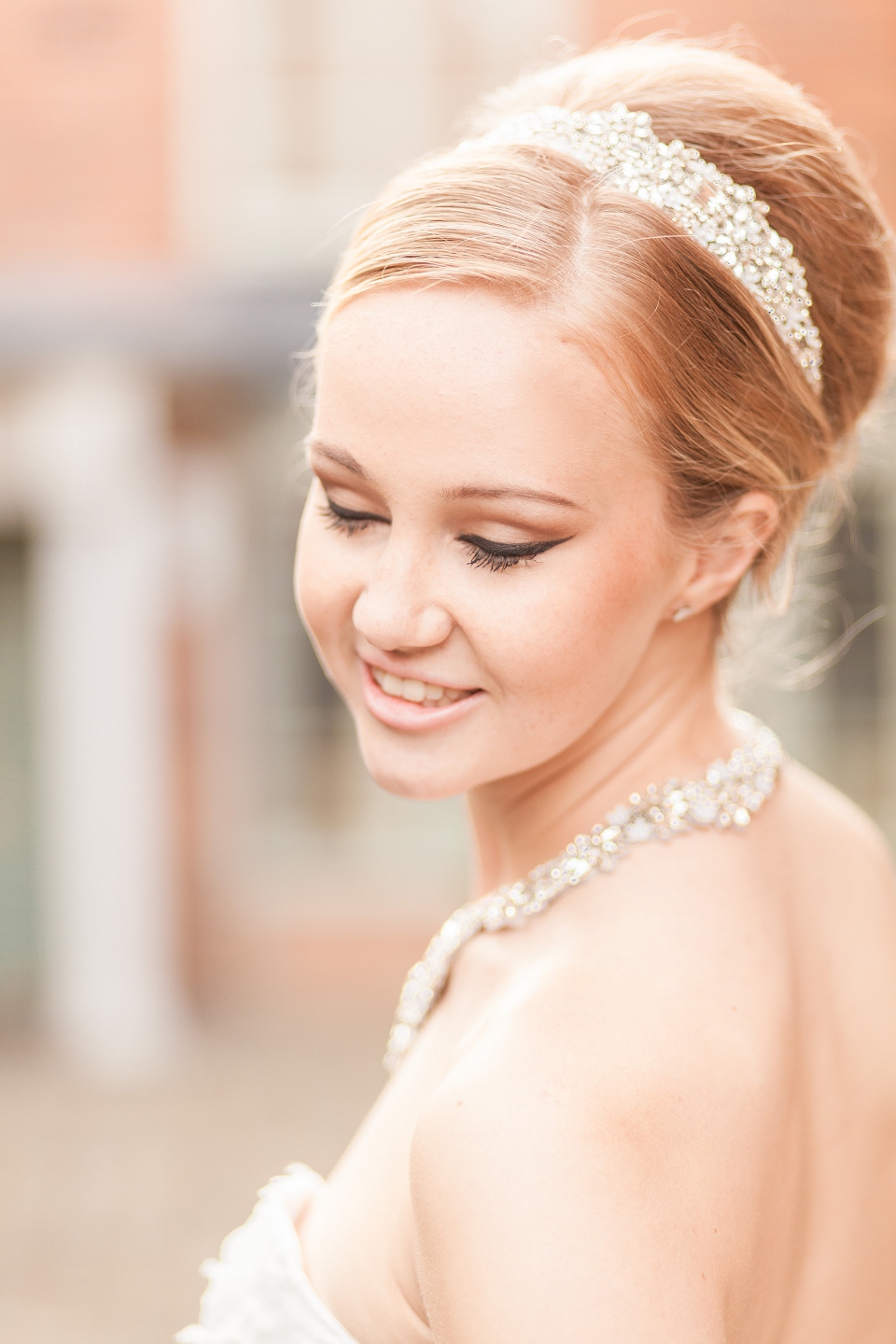 Miss Bush Bridal know how to take an experience that is inextricably linked to the issue of body image and self-confidence and make it an all-round positive  one. Day in and day out they assist brides from all over the UK (and beyond) –  brides of all size, shape, background, age and profession to look and feel nothing less than beautiful, and to radiate confidence from inside out on their wedding day.
'I am a curvy girl and began to dread dress shopping. I was just was so nervous about going to some of the boutiques and not being able to fit into anything. We made an appointment [at Miss Bush] and I was so nervous! Once I met Emma it was just amazing. Her knowledge and experience shone through and she took so much time.   The whole dress experience went from a source of massive dread to one of the best parts of the wedding for me personally. I felt so confident and for once I was excited about the prospect of people looking at me. The in house alterations service in particular really sets Miss Bush Bridal apart from other boutiques. The service that Emma and her team provide is incredible.'
Jayne, a Miss Bush Bridal bride  (see her wedding here)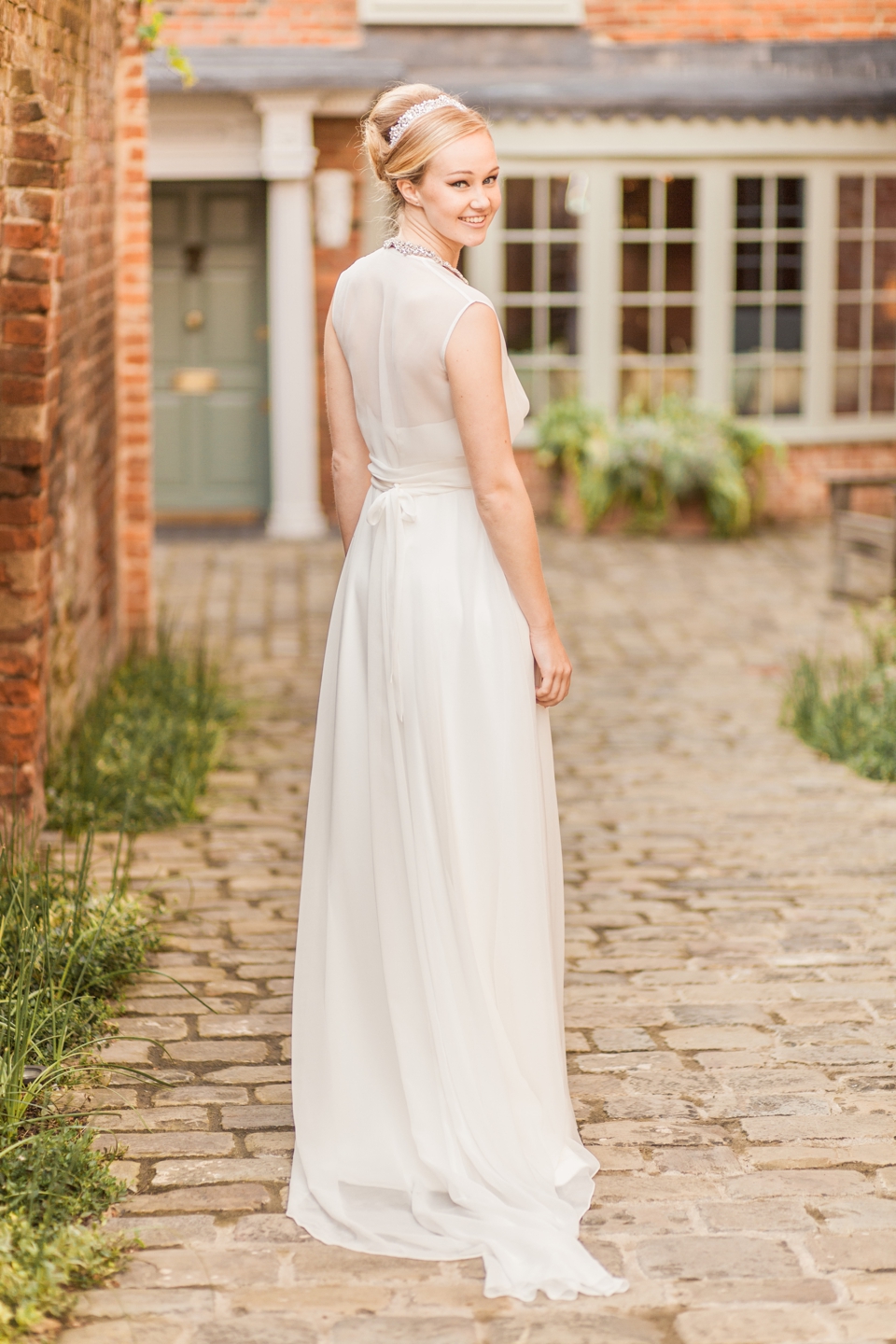 I also admire Emma for having her own voice – never one to hold back on sharing her always erudite and well articulated opinion, as you will see if you visit her blog.  Her point of view is consistently honest and heartfelt. And she's a true industry trail blazer – one of the first boutiques to 'put it out there' on the matter of charging for Saturday appointments an issue she was proud to defend (and very capably so) on Love My Dress last month.  Emma's is the only boutique I know to have their own lifestyle brand and the only retailer I'm aware of who is now collaborating with professional designers to create an exciting in-house collection of gowns.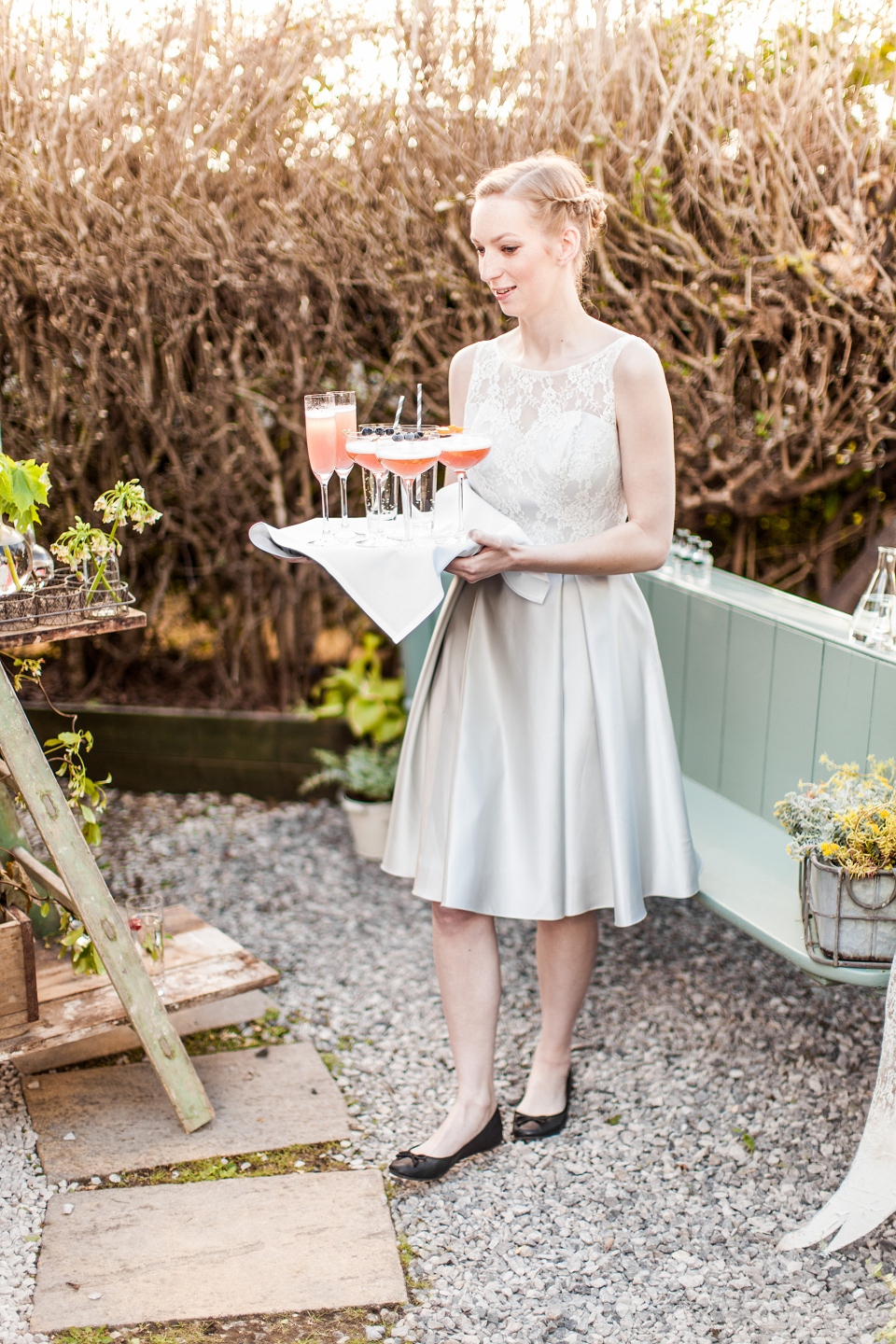 The two designers Miss Bush has collaborated with come with great credentials. Helen Pollington has worked for the likes of Victoria Beckham, All Saints, Topshop, Roland Mouret and Matchesfashion.com and Laurie Smith is a past Philippa Lepley employee (as in the lady who was once hotly tipped to be designing Kate's royal wedding dress).   The gowns themselves (six in all) are genuinely gorgeous.  In fact this new designer collaboration was the most exciting thing for me last week – as I mingled with the good and great of the wedding industry at The Old Chapel, tasting the edible delights served by the Kalm Kitchen staff, taking in the scent of the Church ceremony inspired floral displays by Bloomingayles and watching my talented colleague Naomi Kenton capture these images for your enjoyment; it was the dresses on display that stole my heart that evening.
Anyone who knows my history and that I'm married to a Fashion Design graduate will know I have a genuine appreciation for great design and supporting  up and coming designers. It's so good to see Miss Bush Bridal embracing both these passions of mine right now.
"The idea of creating exclusive brands for Miss Bush has always hugely appealed to me. Not because I don't love our designers, I very much do. I also  love the idea of a small, agile in house team that could work on the Zara principle of updating collections quickly to respond to swift trend changes. Miss Bush occupies a niche position in bridal retail with what marketers call 'early adopters' as clients. Briefly, our brides are looking for the newest, freshest look. They wore strapless first, separates first, while the world wore only prevailing swirls & strapless our clients channeled sleek lines with neat sleeves."
Emma Meek, Miss Bush Bridalwear
Designs above by Helen Pollington for Miss Bush Bridal
As well as these two new designers producing a capsule collection for Miss Bush Bridal (the designs the models are wearing on this page are a result of this collaboration), Miss Bush is also proud to stock Jesus Peiro, Jenny Packham, Maggie Sottero, Suzanne Neville, Tara Keely & Blush by Jim Hjelm – all brands I genuinely love and that I know our readers love too.
"The range of styles we carry at Miss Bush is the result of careful selection. We don't set out to simply sell a dress – we work with each and every bride individually and make sure that everyone leaves with a complete, unique bridal look that is absolutely ideal for that client."
As you would expect, Miss Bush's new home has been designed with great style and finished with impeccable attention to detail (think Farrow and Ball meets Anthropology). Upstairs, in the gallery mezzanine, are all the dresses and accessories that any bridesmaid could wish for. Downstairs, in the main body of The Old Chapel, are the gowns and accessories – every nook and cranny is home for something pretty – everywhere you look your eyes come to rest on something beautiful.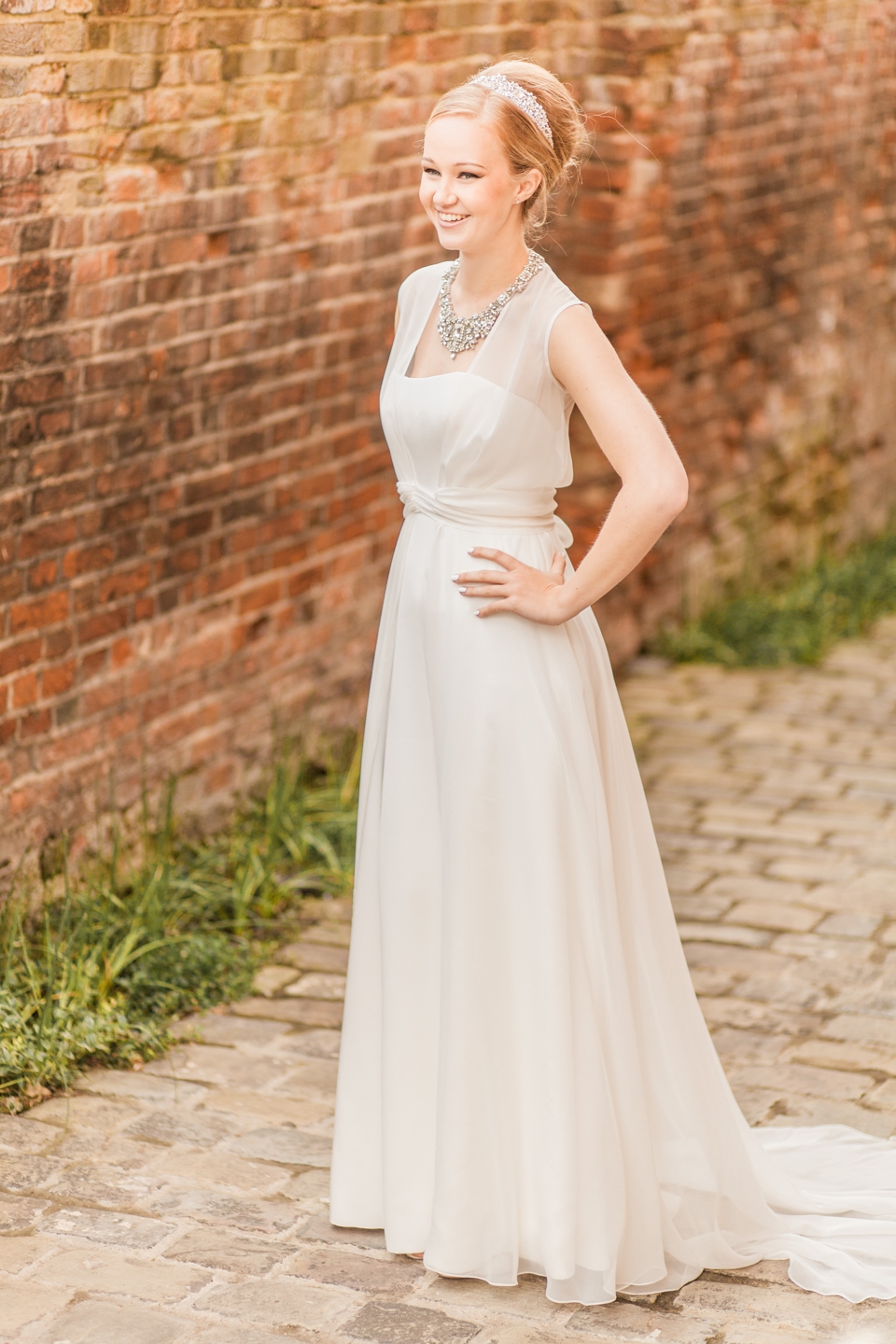 With shoes, jewellery and a range of gifts and lifestyle items available, as well as the complete reassurance of in-house fittings, alterations and the knowledge and experience gained over more than 25 years, it's really no wonder that the most stylish brides are all going to The Chapel.  
From the moment you step through the beautiful wooden doors you will enter feeling a real sense of, 'wow!'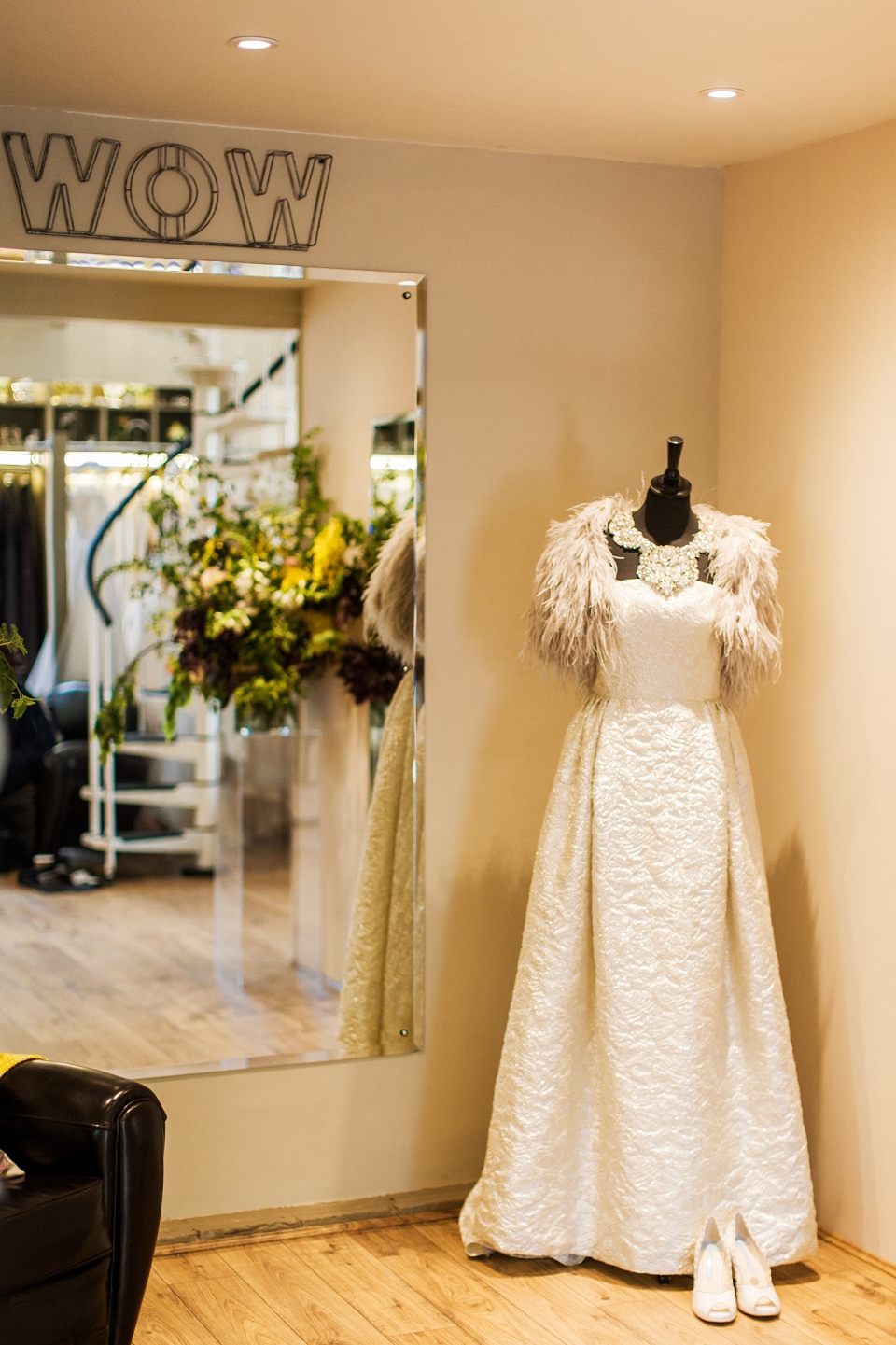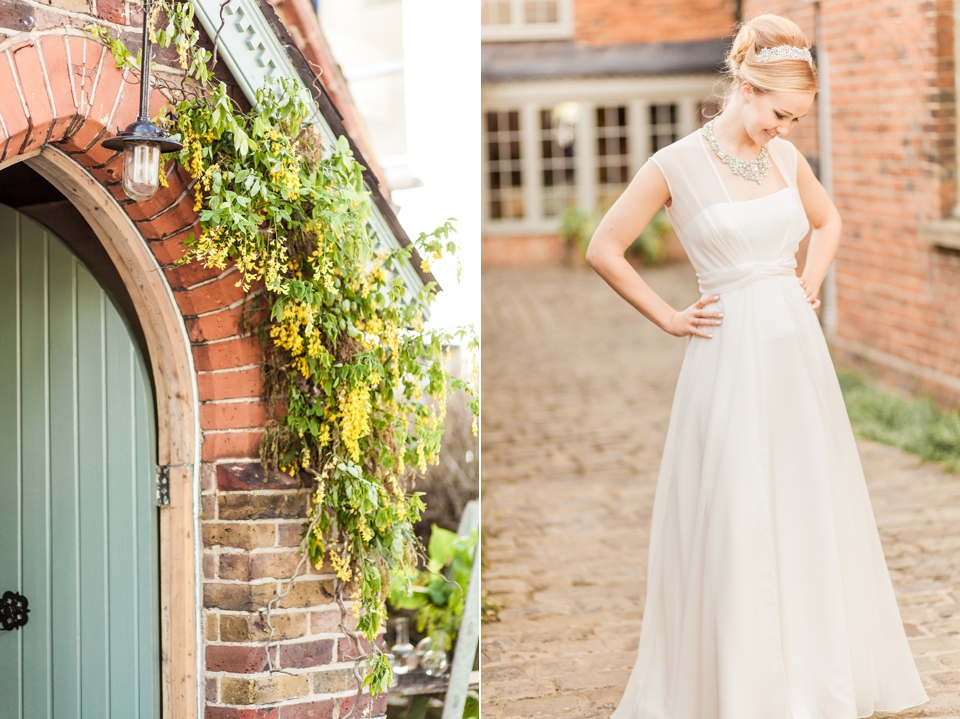 In my humble opinion, this really is one bridal boutique worth travelling to visit – wherever you may be.
Visit missbushbridalwear.co.uk, email [email protected] or call 01483 222815 for further information. Miss Bush Bridalwear is located at The Old Chapel, High Street, Ripley, Surrey, GU23 6AQ – Emma and her brilliant team will be only too happy to hear from you.
Thank you so much Emma and team for inviting me to your Old Chapel opening, I thoroughly enjoyed myself and can't wait to see what you have in store next.  You can head on over to Emma's blog today to see a film of the event (spot me getting glammed over by the lovely Sharon Roberts and Carolanne Armstrong!)
Love Annabel
Photography – Naomi Kenton
Bridalwear – Miss Bush Bridalwear
Hair Stylist – Sharon Roberts
Make-up Artists – Carolanne Armstrong + Tania Stephenson Oliver
Flowers – Bloomingayles
Catering – Kalm Kitchen 
Follow Love My Dress® on Google+