Whilst the majority of the weddings we feature take place in good old Blighty, I occasionally love to share weddings that have happened elsewhere – a different country, a destination wedding, an elopement overseas maybe.  After all, as brides and grooms, we love learning how other people have styled and celebrated their day (and it's perfectly OK to steal a few ideas here or there too).
Riley and Hilleary Ralls chose to tie the knot on 12th October last year with the stunning, sunny backdrop of Fallbrook California as their backdrop – a place the couple are lucky enough to call home.  Having gotten engaged in Santorini, the newlyweds looked to Greece to inspire the style of their wedding day. Their love of the 1920s, 1940s, DIY and 'being green' also influenced their choice of aesthetic. I hope you love this feature – the bride completely steals the show in that amazing gown of hers!
"Riley and I met briefly when I worked at a bakery and deli in Manhattan Beach, California and he lived down the street. He used to come in to get sandwiches and cookies. After a few years had passed, we met again when I worked at a bar, near the bakery. We started dating in 2009, moved into our house in Fallbrook in 2010, and we got engaged on October 9, 2011 on a trip to Santorini, Greece."
Photography Copyright (c) 2014, John Newsome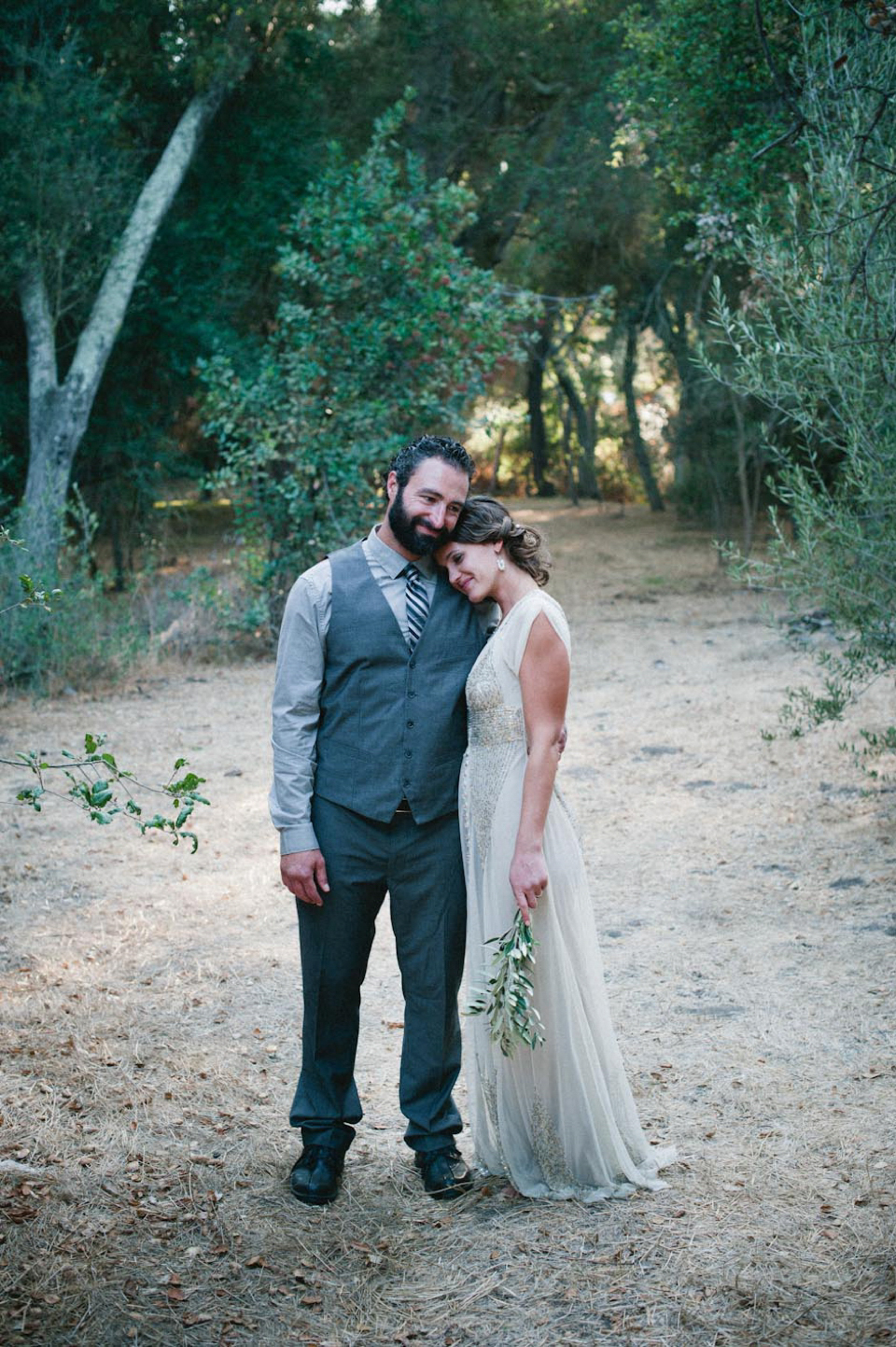 "We went with Riley's mom, her friend Linda, Riley's brother Morgan, and his girlfriend Jena. On one of our drives up the mountain to Oia, Santorini I noticed love messages on the sides of the road spelled out in white rocks. The messages stood out on the dark earth and I commented to Riley that I wanted him to write me a message on the side of the road before we left the island.  The day before we were to leave everybody tricked me into thinking Morgan wanted to get something special for Jena so we had to take her out while Riley and Morgan went off to find this gift.
Upon arriving back to our cave apartment (which Santorini is so well known for) I was running around getting our stuff together, hanging up the laundry we washed and Riley was trying to get me to go outside with him to show me something."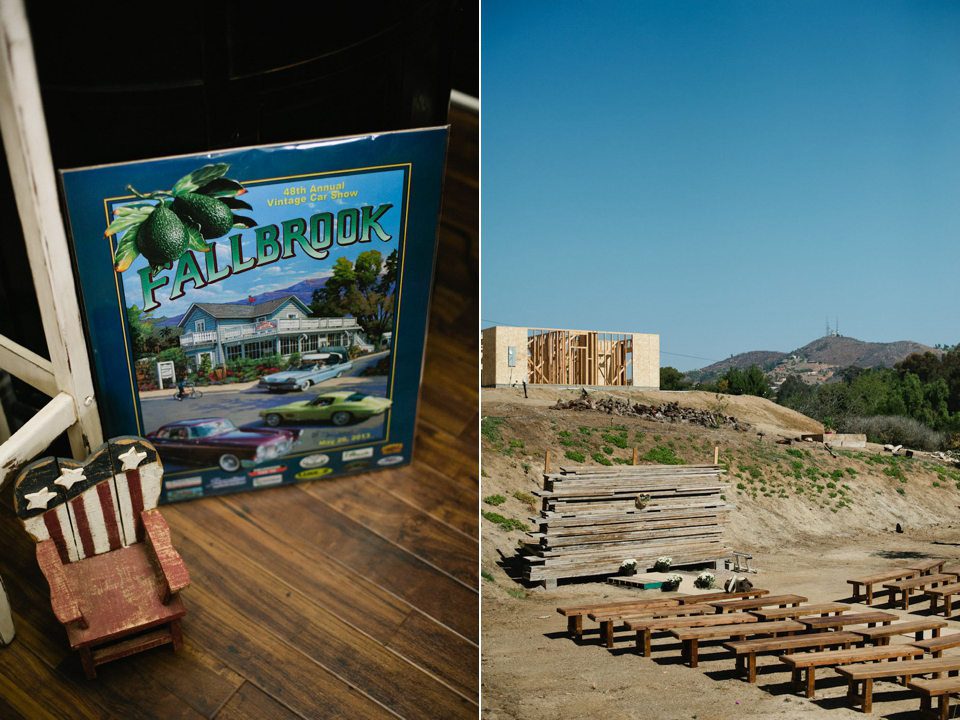 "He handed me a glass of wine and started talking about the way the liquid looked in the cup up against the light of moon (as a distraction it turns out so I kept my eyes from the surprise). As we walked around the corner, looking up at our wine glasses in the moon light, he got down on one knee and told me to look down where there was my love message, lit up by candles and spelled out in white fava beans, 'will you marry me hill?'."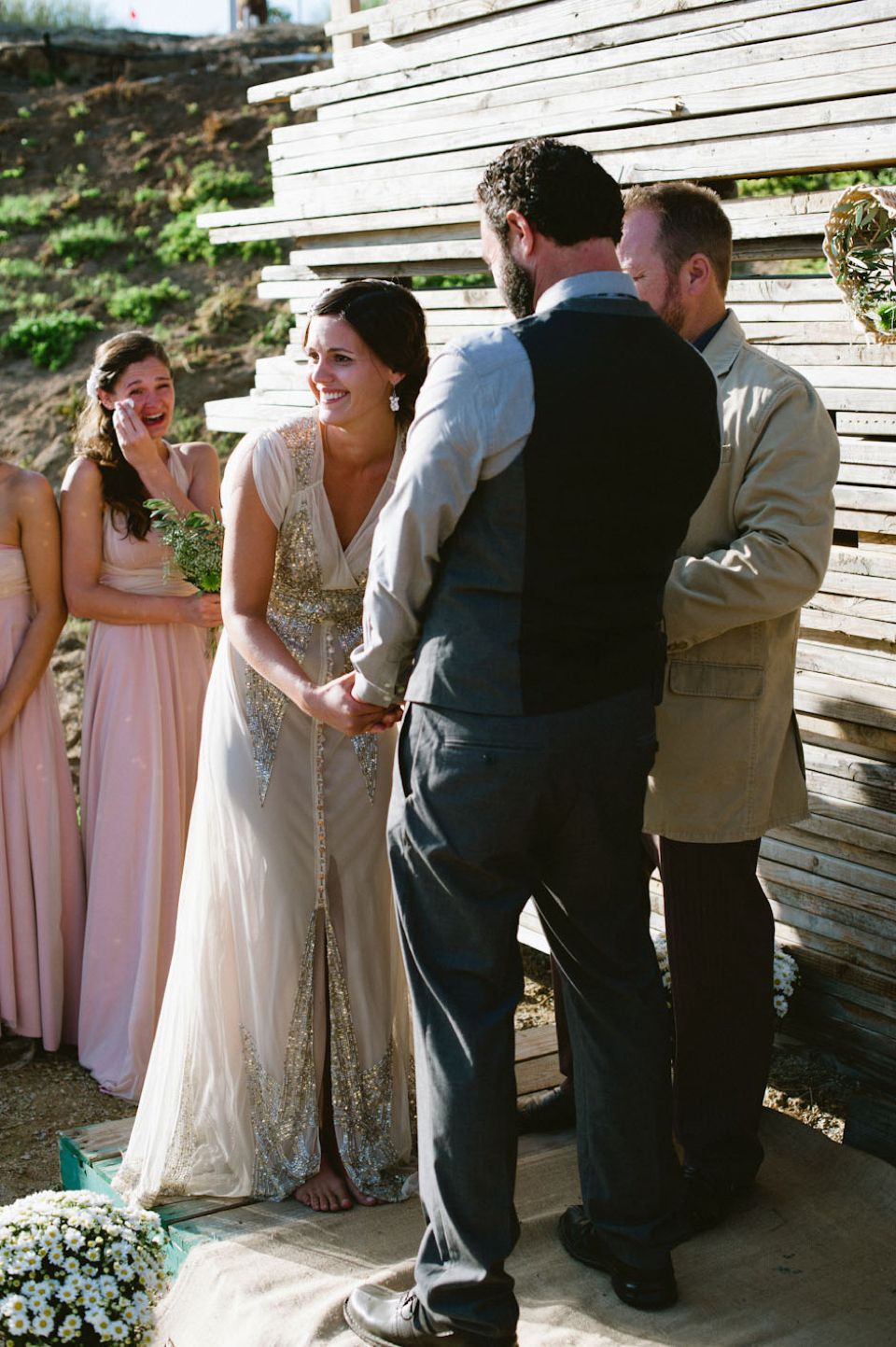 "He crowned me with a traditional Greek stefana as I said 'of course!' thru tears. We kissed as the wind blew and whipped about knocking my glass of wine off the table as I set it down. It was not only the most romantic thing that has ever happened to me but I was completely shocked. I always say that I am a private investigator in a parallel universe because I always know what's going on, or am asking questions to try and figure it out. Not this time! We were engaged for almost 2 years exactly before we got married.
We were inspired by Greece of course, also the 1920's and 40's (vintage), DIY and 'being green'. We loved the way people ate their meals in Greece. It was very family oriented, no one was ever in a hurry and there were always pitchers of wine! I have always loved vintage fashion so I knew I wanted to incorporate it somehow. I love old movies when they have parties till dusk and everyone cruises around the property finding different spots to stop and talk or relax and snack or drink so we tried to create several different spaces where our guests could do just this."
"With piles of wood for a garage that never got built at our house I was inspired to build some signs and Amie came up with a design for our ceremony back drop. Being green is something that has always been extremely important to us. When thinking about all the trash we were going to accumulate at the wedding I researched and found compostable plates and flatware made of bamboo, cups made from sugar cane fibres, bamboo and reed pulps and we used paper straws."
"A full suit seem too formal for our style so Riley didn't wear a jacket, instead he wore trousers and a shirt from H&M."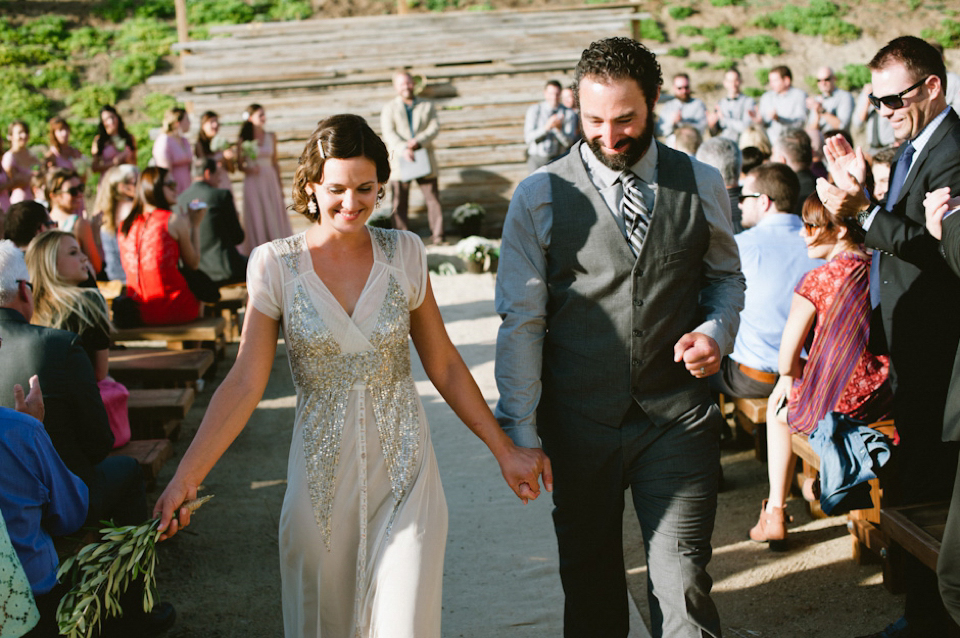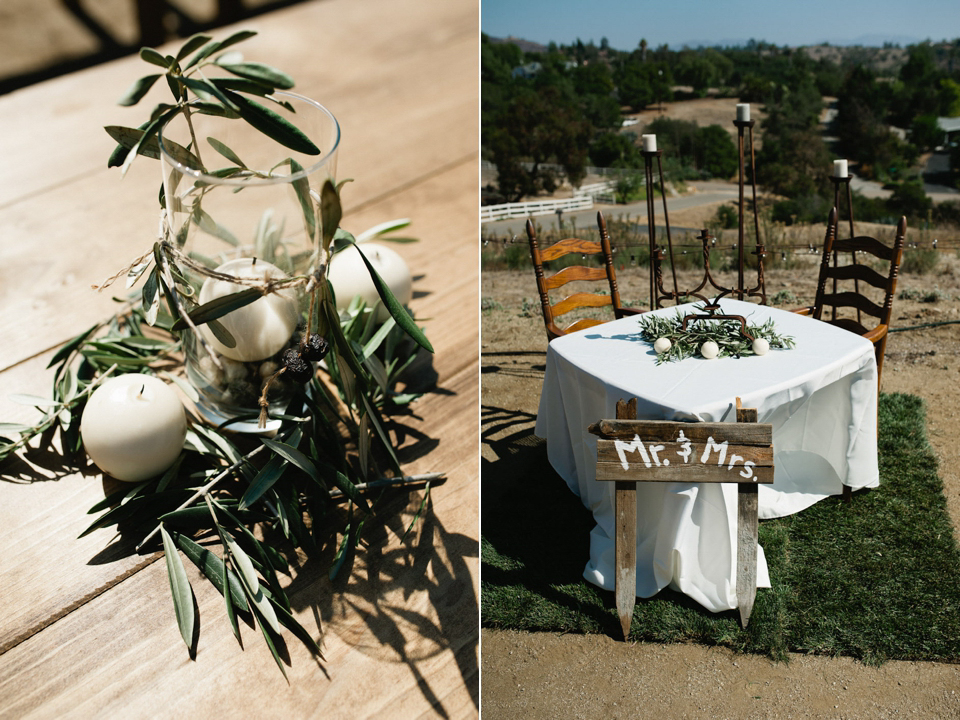 "Neither Riley nor I are religious so that also helped inspire how we visualized our wedding. We didn't include a lot of things that are tradition because they didn't feel true to who we are. Instead we kept it simple yet personal and allowed the natural elements we are surrounded by infuse a sense of spirituality that we could relate to."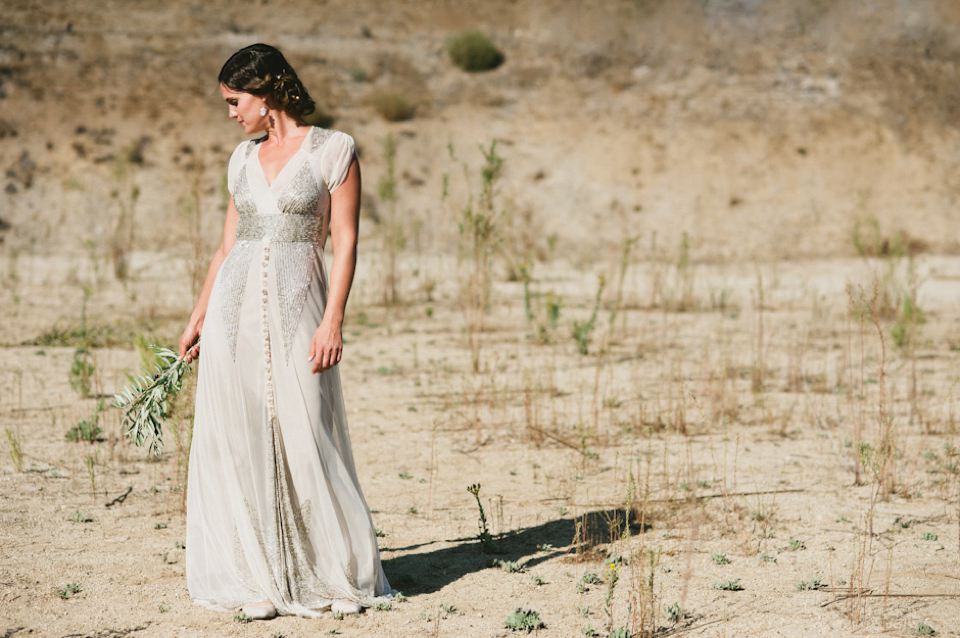 "We decided early on that we didn't want to spend a bunch of money on a venue when we have a beautiful house with an acre of land so we used money that would have gone to a venue and planted trees, built a new patio, graded a space that could accommodate the future dining area, and a few other maintenance projects to clean up the yard. We also have a lot of family on the east coast (Virginia, New York, Florida) and we wanted to show all of them why we loved our house so much."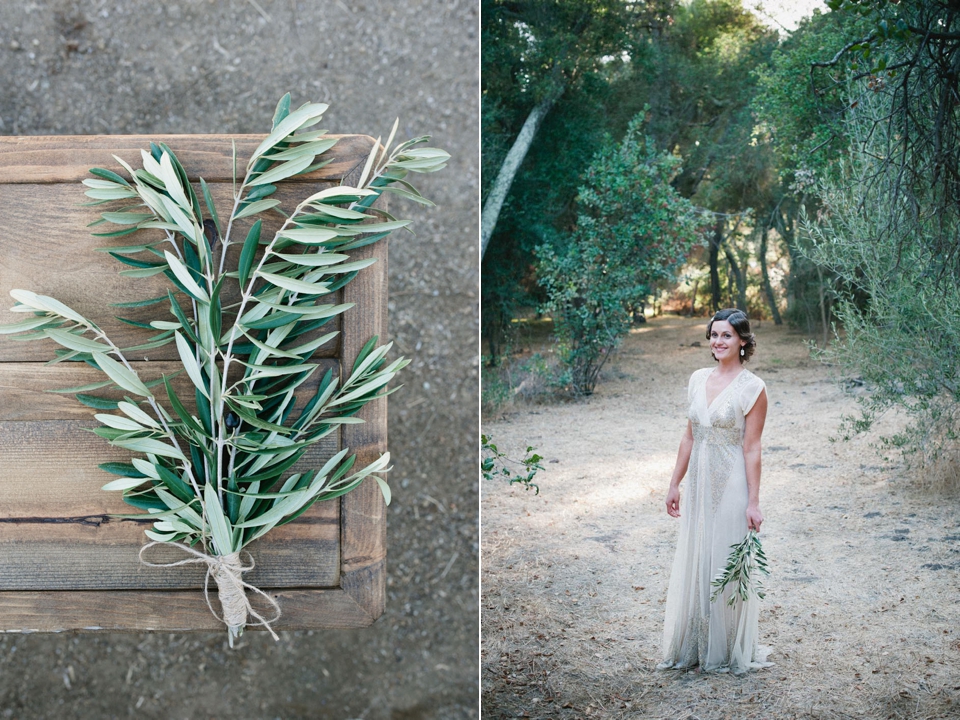 "I wore the Aiguille gown by Anna Sui that I purchased through BHLDN website. I loved how fancy and beautiful my dress was without it being a traditional wedding dress. I couldn't picture myself wearing white or a big puffy dress. I also loved that it looked vintage and was covered in sequins! I didn't try any other dresses on before or after deciding to order this one. I saw it and knew it was what I was going to wear.
I didn't want to wear a veil, I thought it would take away from the dress."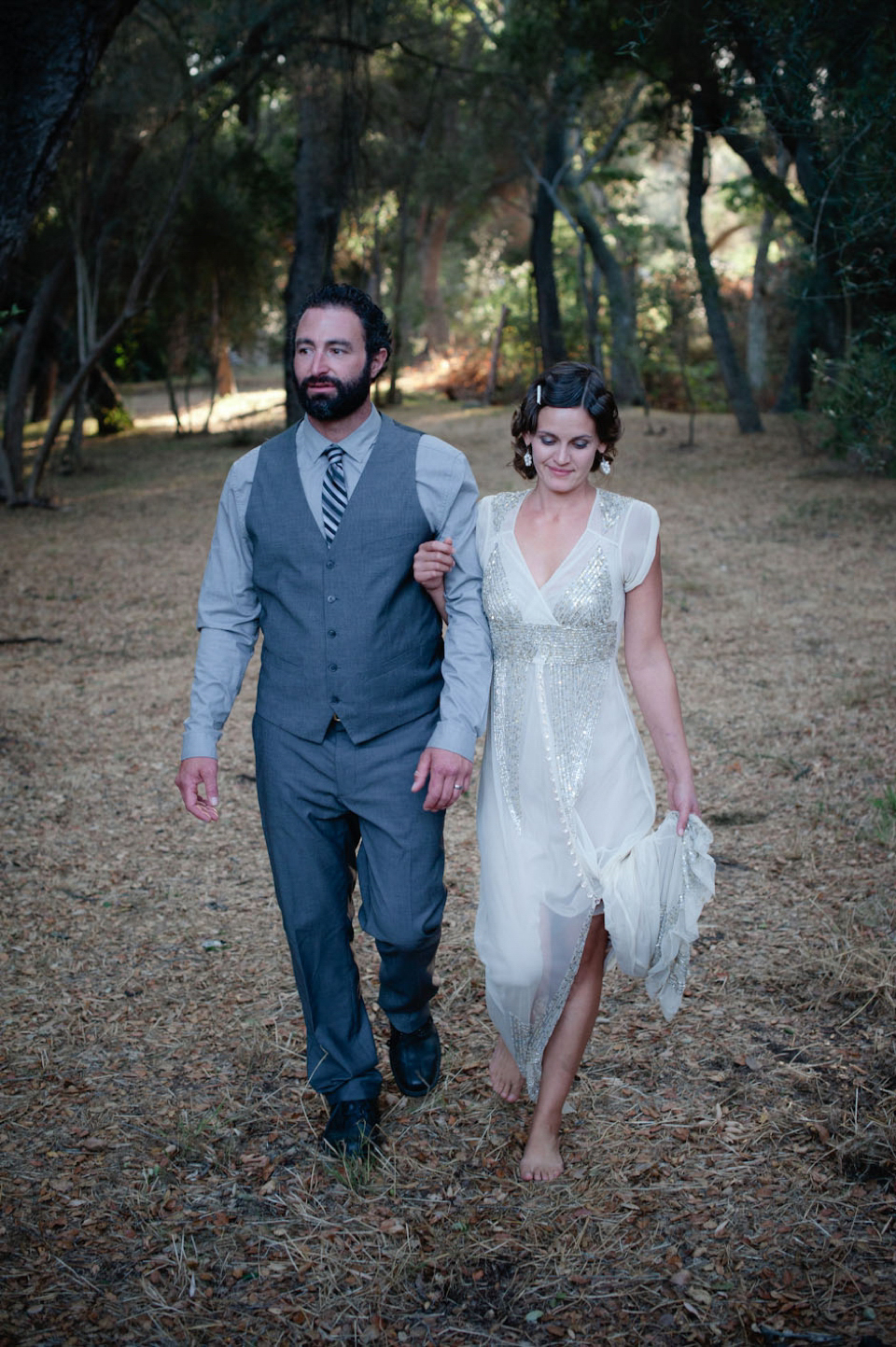 "I liked the idea of all my maidens being able to let some of their own style show but everyone still matching overall so I found this Octopus Convertible Wrap Dress from Coralie Beatrix Inc. It can be wrapped 15 different ways which allowed every girl to wear it how they like best and felt best. My sisters, the maids of honor, had dresses with a sheer nude fabric on top to make them stand our more.
I asked that the girls to where beige or neutral coloured shoes but let them decided the style."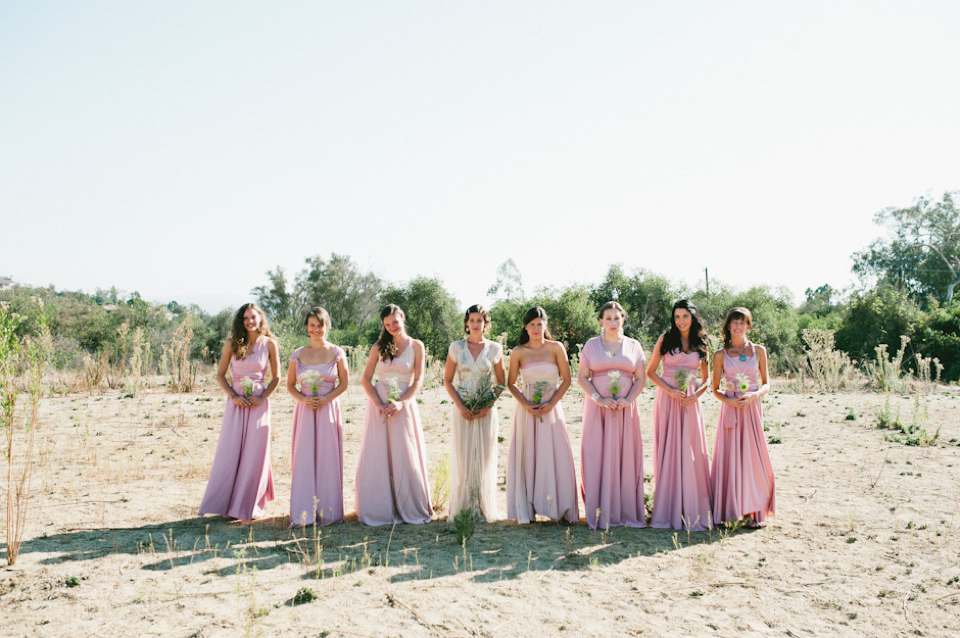 "I found our photographer John Newsome's work online while looking for design inspiration. I came across pictures of a wedding he did, loved them, and looked him up to see more of his work. In his profile he talked about how every wedding is equally important and he would be there the whole day, not just a set number of hours, and I really appreciated that. After showing my husband photos I found and selling him on John's photos (which didn't take much) we called him to schedule a meeting.
It took about 5 minutes for us to decide that he should be our photographer! He made it really easy to be comfortable around him. He was laid back and open to our ideas even though what we had to show him was still really mixed up. He saw our vision and how we wanted it for the wedding."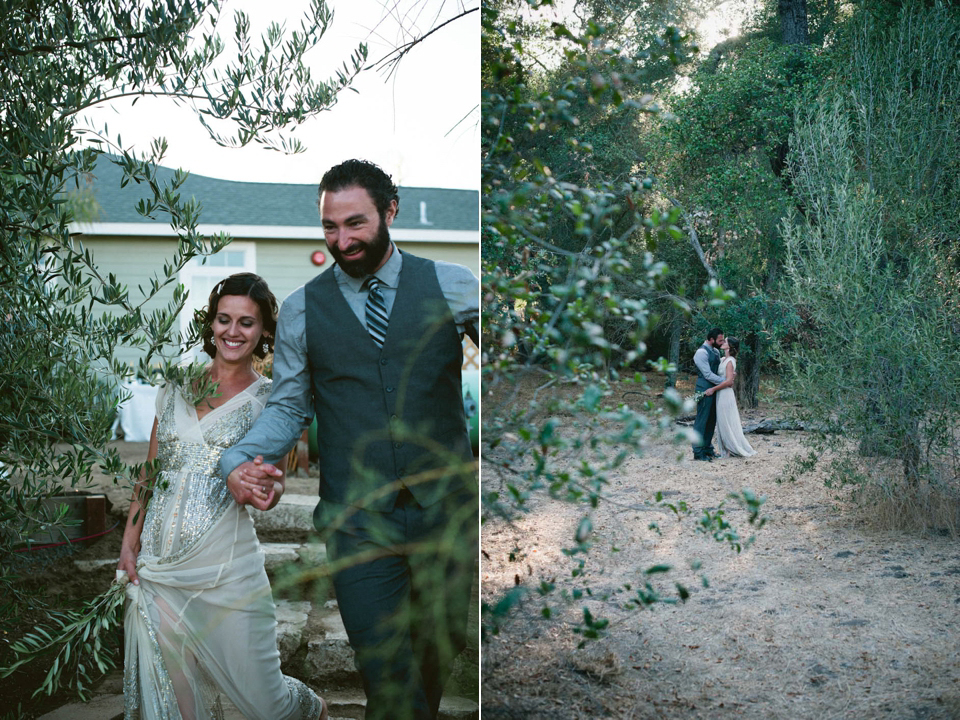 The engagement shoot with him was a blast and another great opportunity to get a little more comfortable with him so we would be ready for the wedding. The wedding day couldn't have gone better. Even though I didn't specify what time he should show up until the night before the wedding, he still somehow managed to arrive at the salon right when we did for a special mini photo shoot of all the bridesmaids prepping for the day.
We were very impressed not only with his punctuality and clear dedication but during the ceremony and through other phases of the wedding it was as if he was part of the background, capturing special moments while infringing on nothing or no one. He was more than a pleasure to work with and the calibre of his artistic talents and vision speak for themselves. If another occasion arises where we need a photographer we will absolutely use John."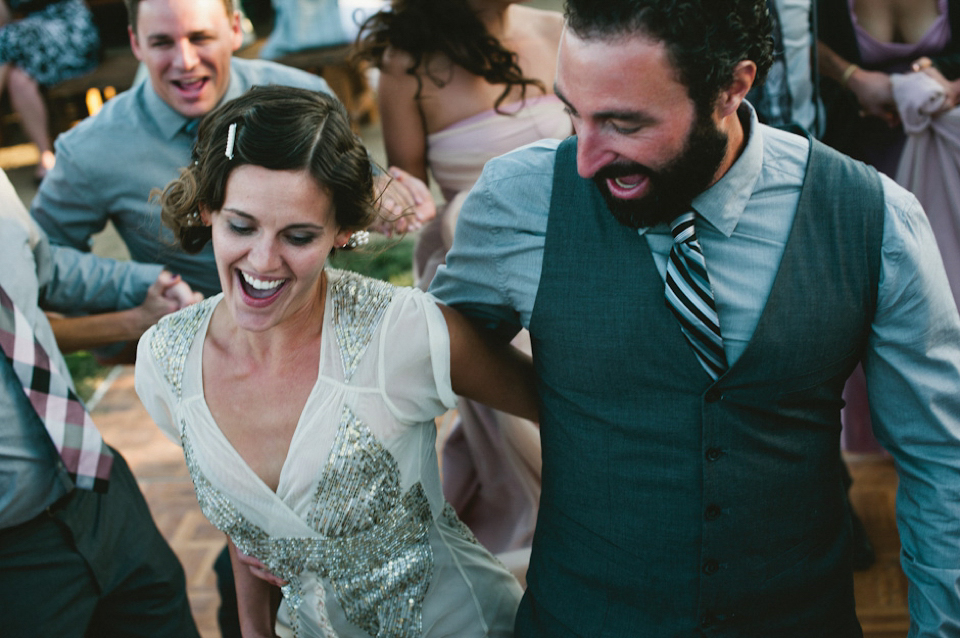 "We took a dual approach to planning our wedding. I had a lot of free time in-between working to brain-storm, research and finalise many of the major aspects of our wedding like the photographer, caterer, rentals and thematic details. However, as the wedding approached, we became very aware that we needed someone with a special eye to help harmonize our many fragmented details as well as to create a flow for the day, tying all the phases into seamless transitions. A tall order no doubt, considering the unique circumstances.
We put the task to our good friend Amie, a special person who not only accepted the challenge with no prior weddings under her belt but agreed to coordinate without deviating from our wishes and visions. Having Amie agree to help was very important to us. The day was intended to be very intimate, to be spent among close family and friends and the coordinator would not be exception to this. She was absolutely amazing! She wound up exceeding our every expectation, extending herself far beyond what we could have hoped for offering perfect solutions to emerging challenges, assisting us in finalising decisions with great ideas and ultimately being an amazing support system for us both.
Extraordinarily, upon sudden impulse with less than 1 month before the day, Amie suggested the idea of stacking extra wood we had to create what would eventually become our ceremony space. We can both confidently say that we would not have pulled it off without her. After helping with our wedding she can't wait to do it again and will continue this path after getting married herself."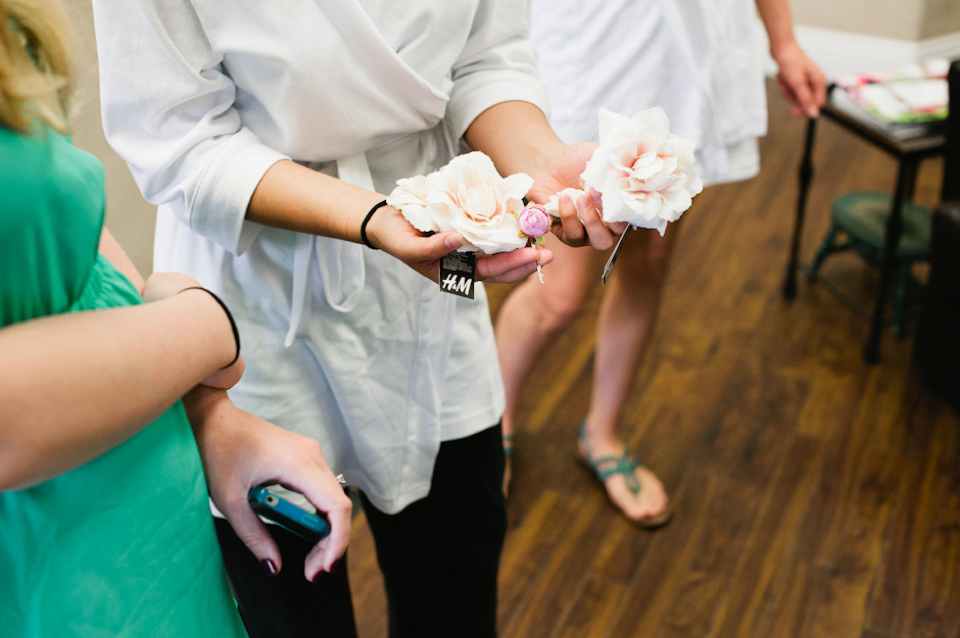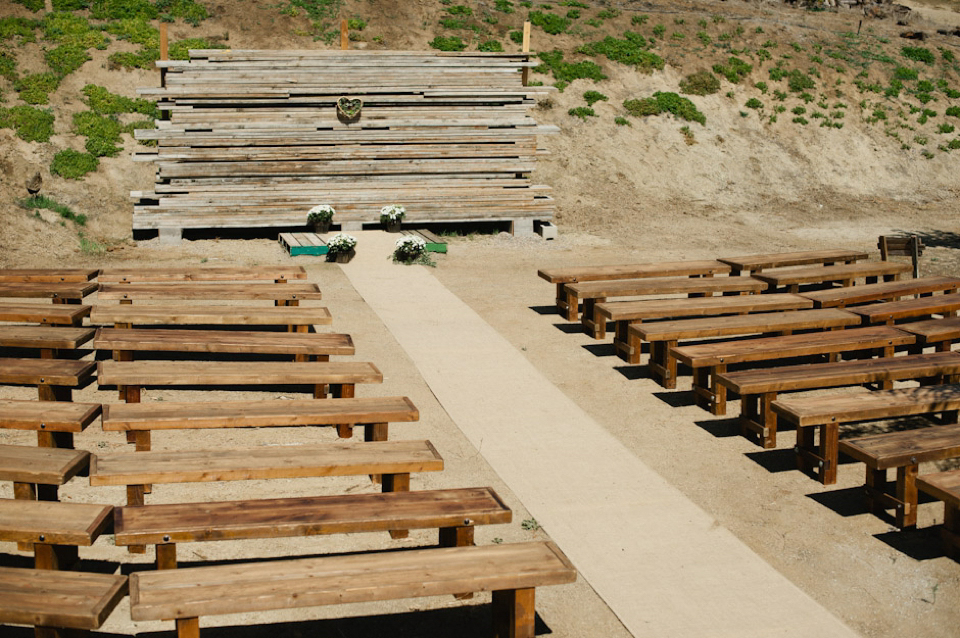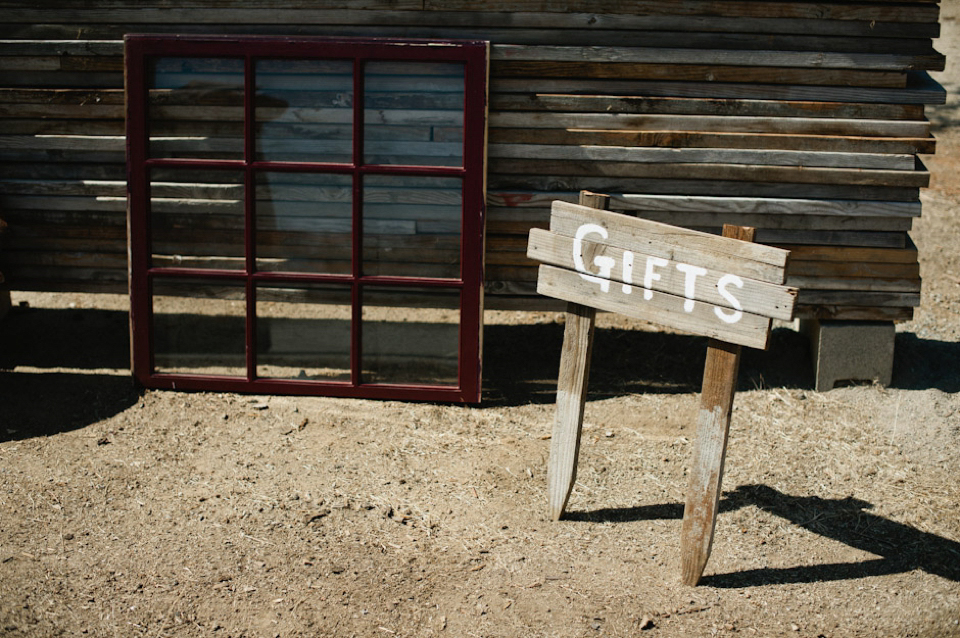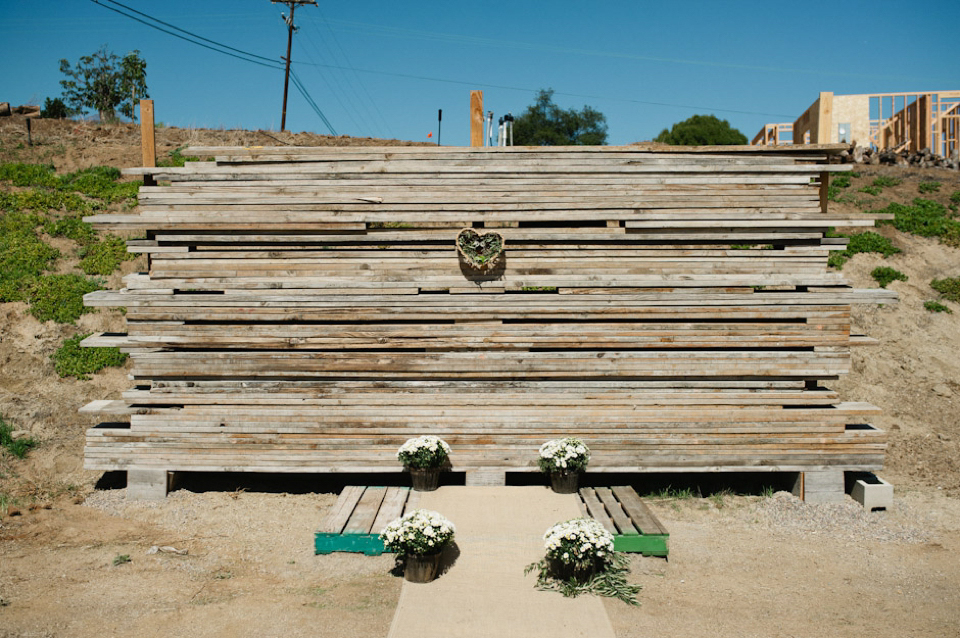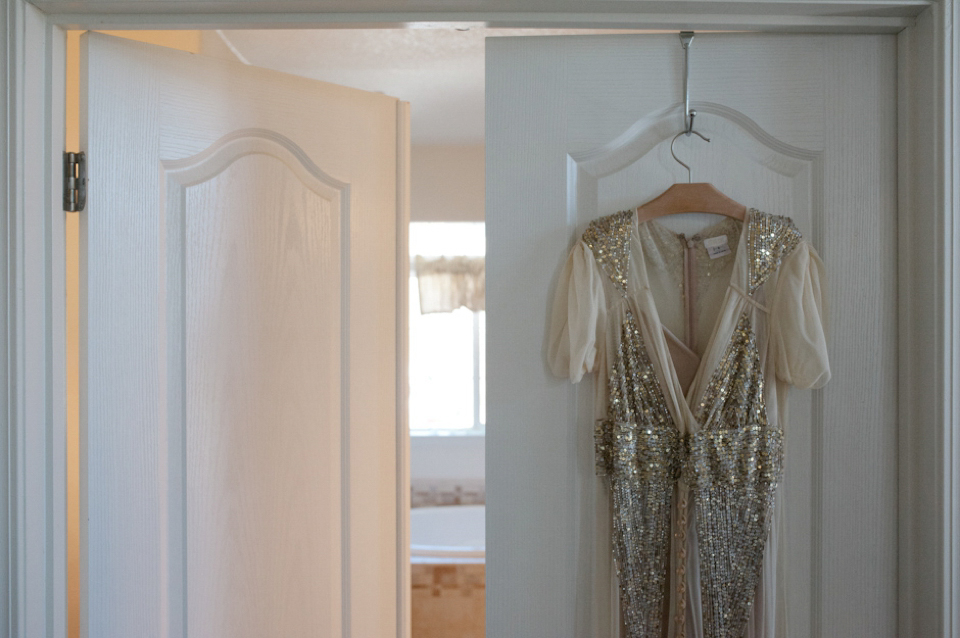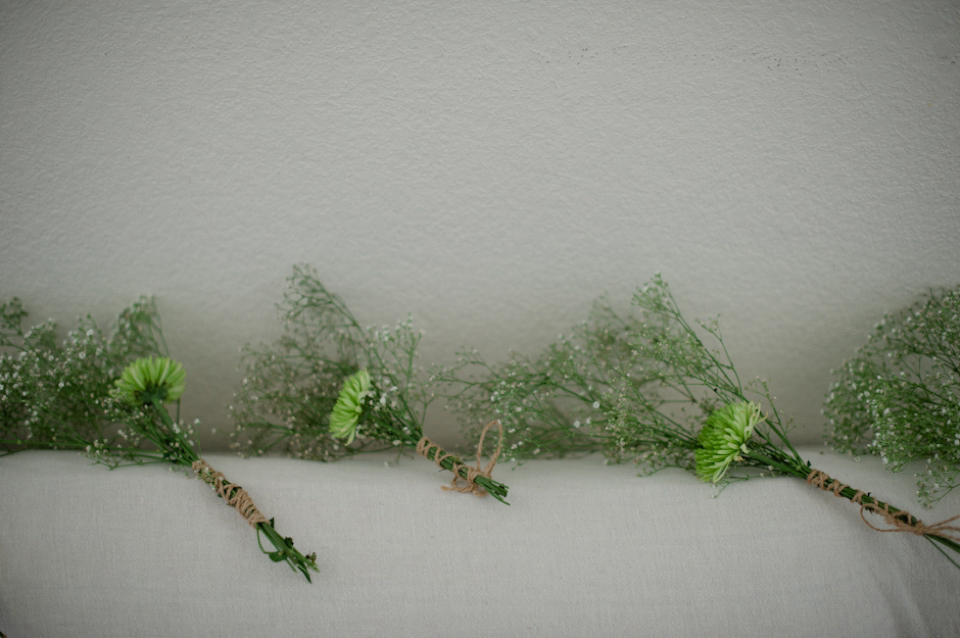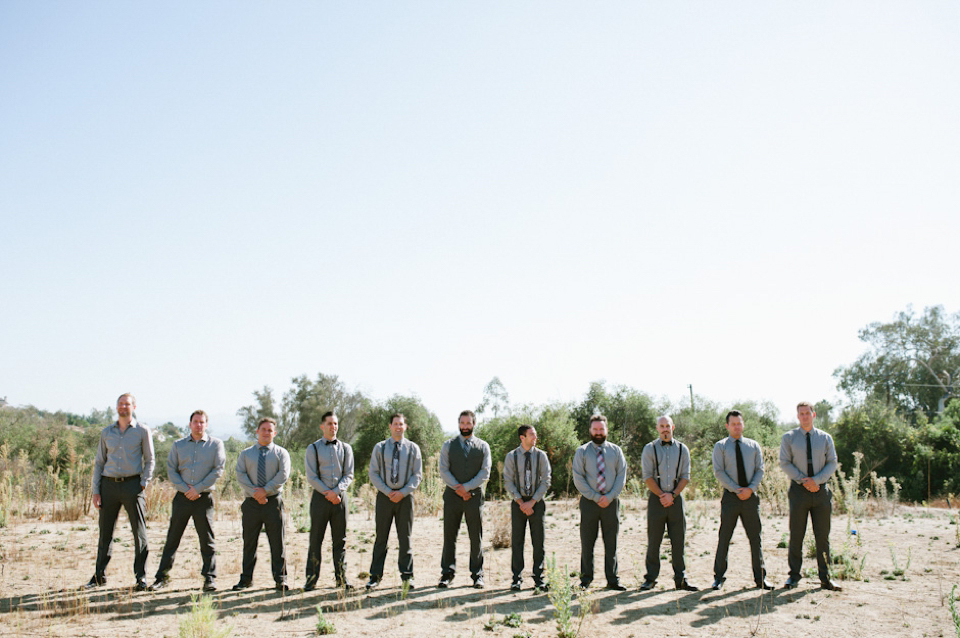 "In keeping with my fondness for the 1920s, I always wanted to do finger waves in my hair! There were also some small single pearls randomly placed throughout the back and a single row of pearls clip in the front – items I had from a friend's wedding.
In terms of accessories, I only wore earrings. I bought them at a farmers market in town. They were real fresh water pearl clusters. Later I wore a silky soft, white jacket that Riley picked out for me – it was from H&M."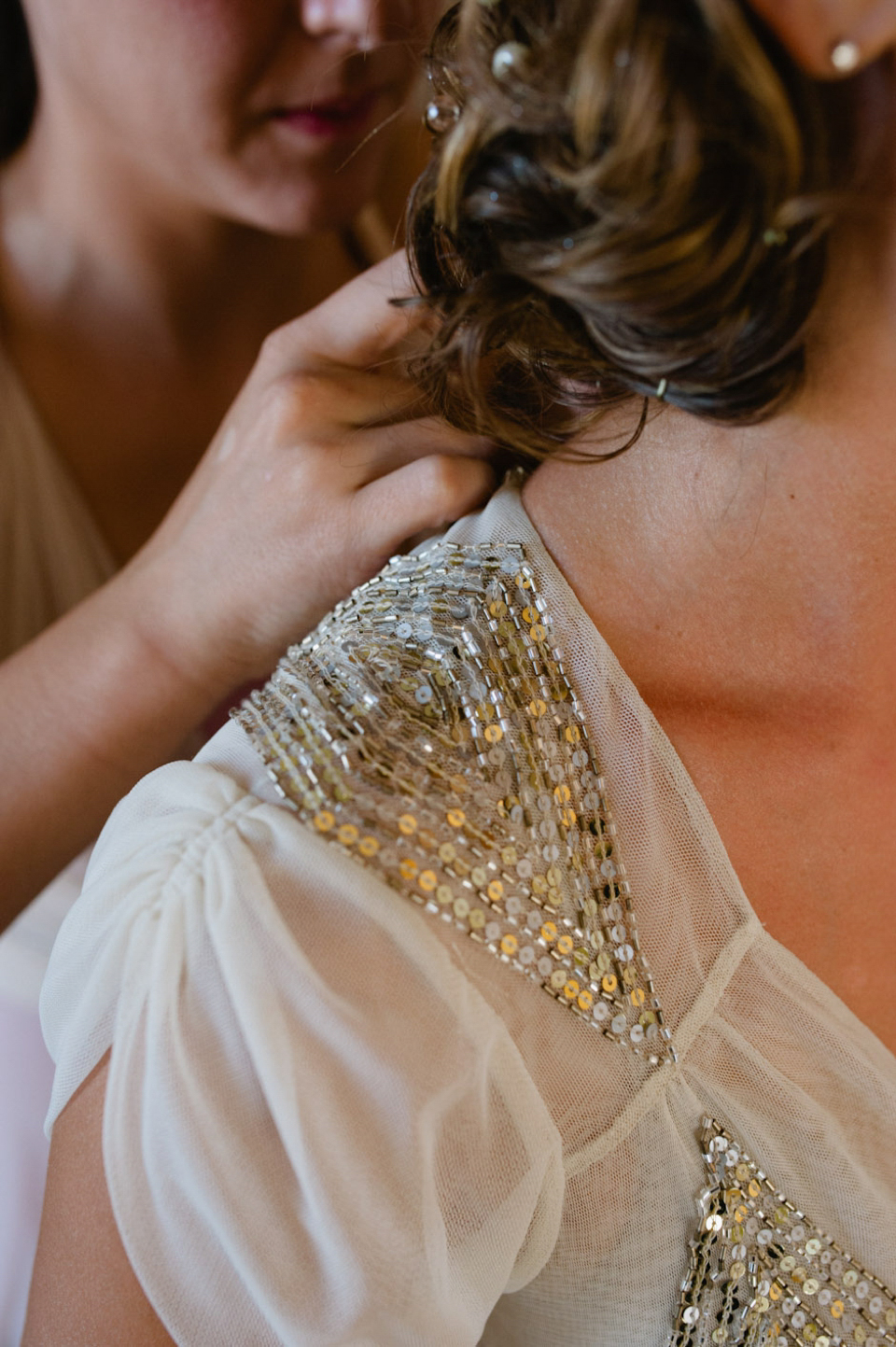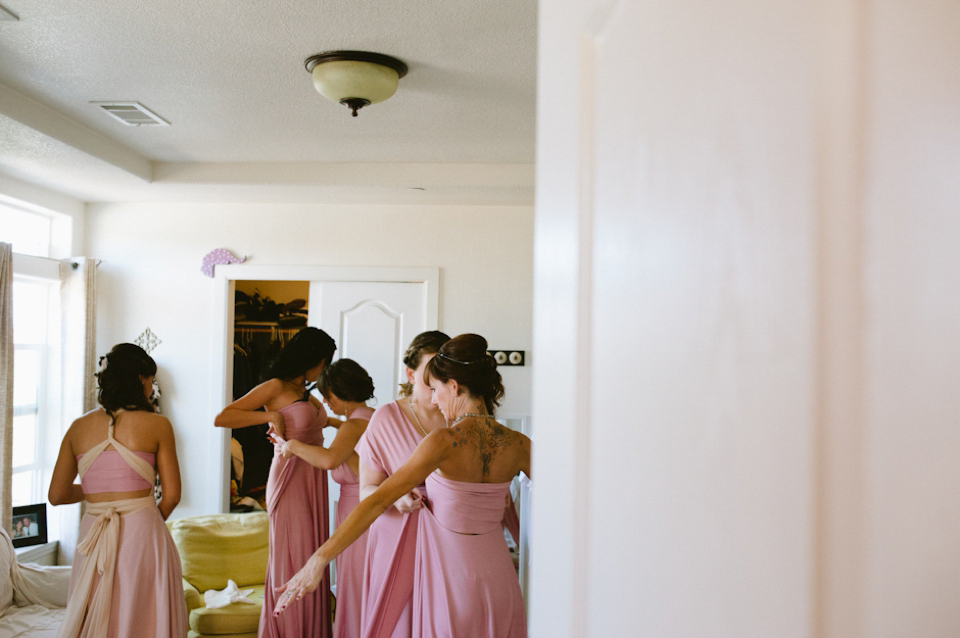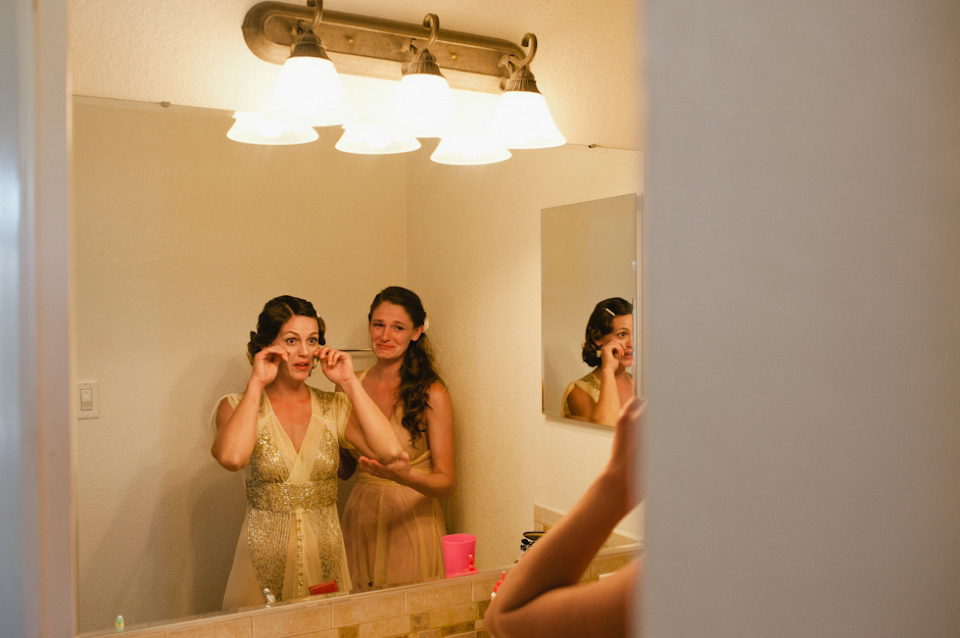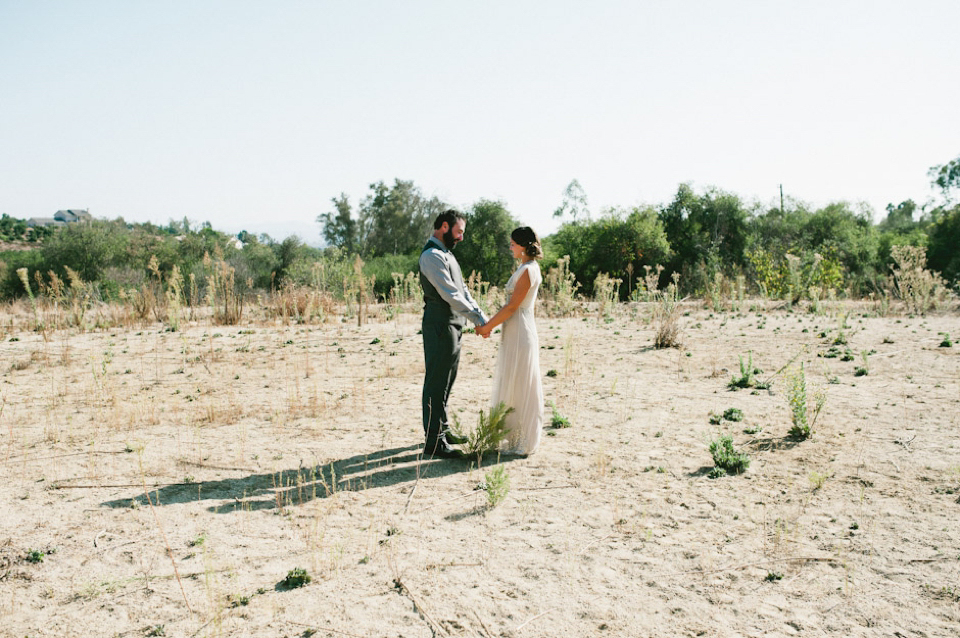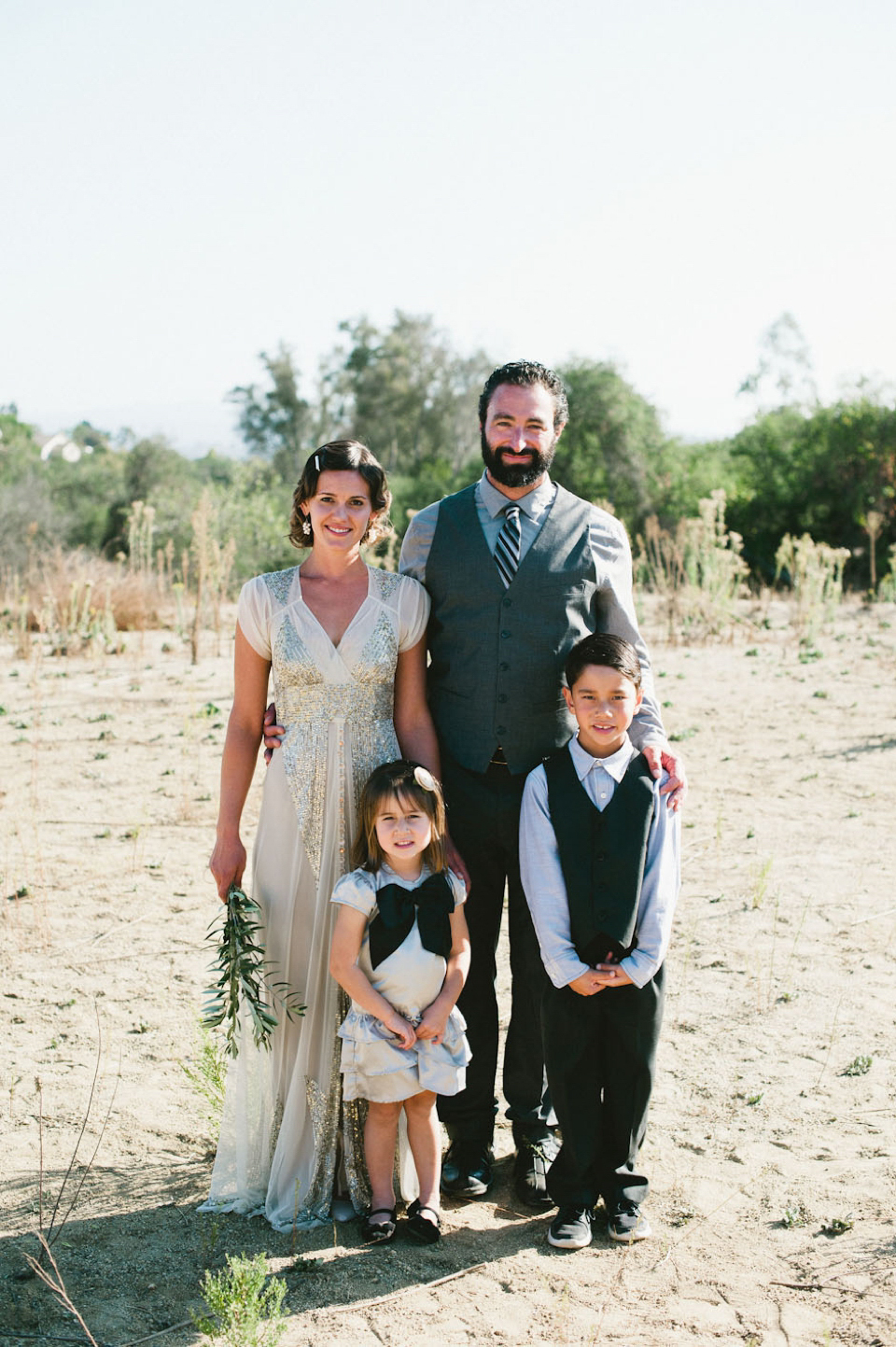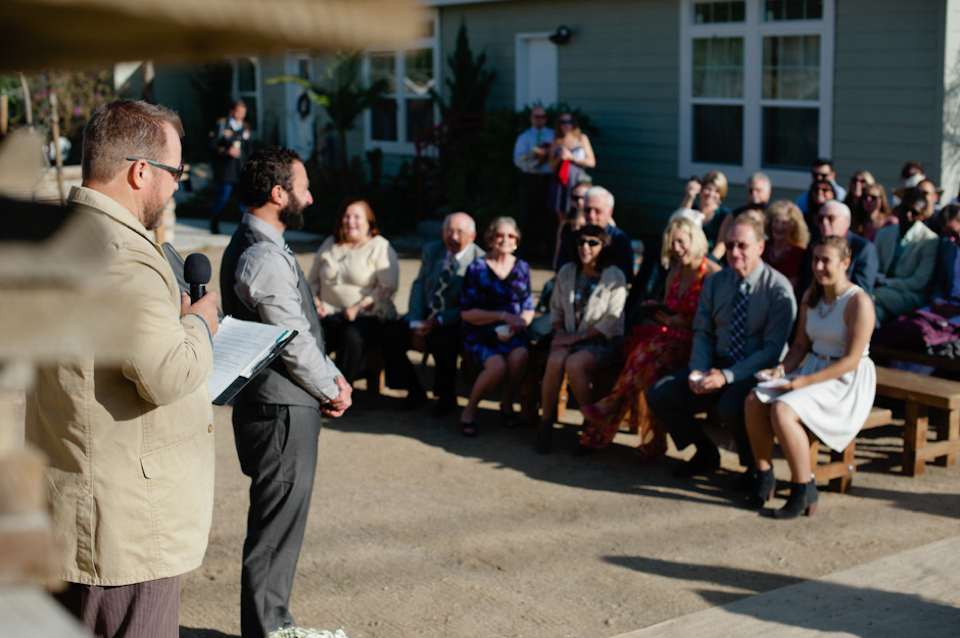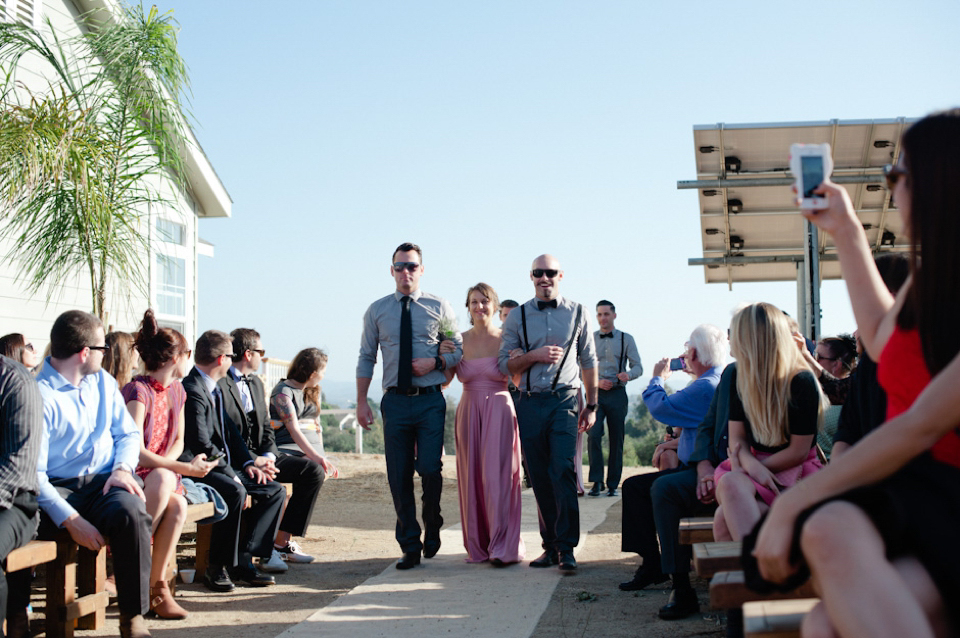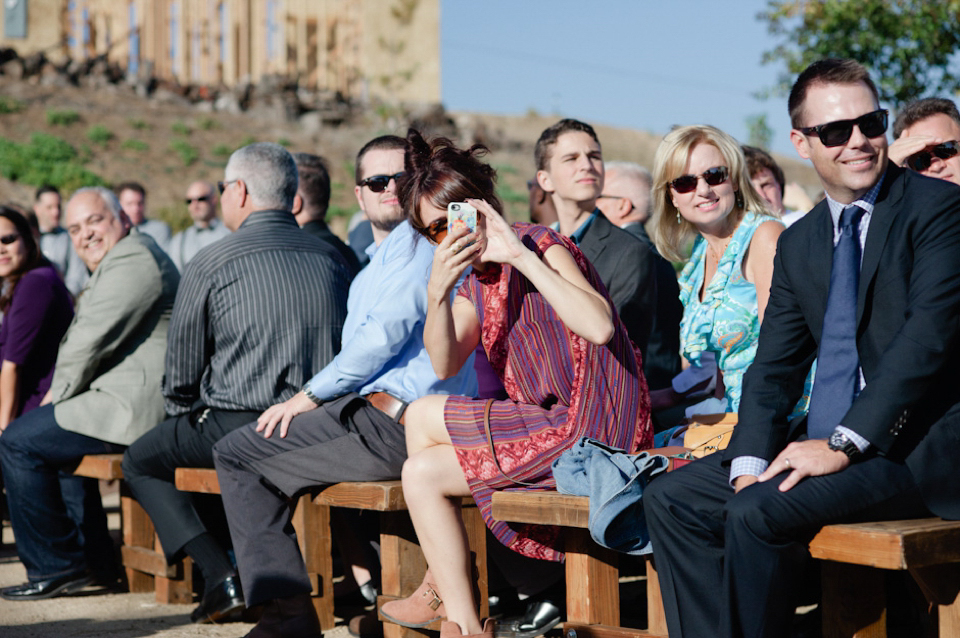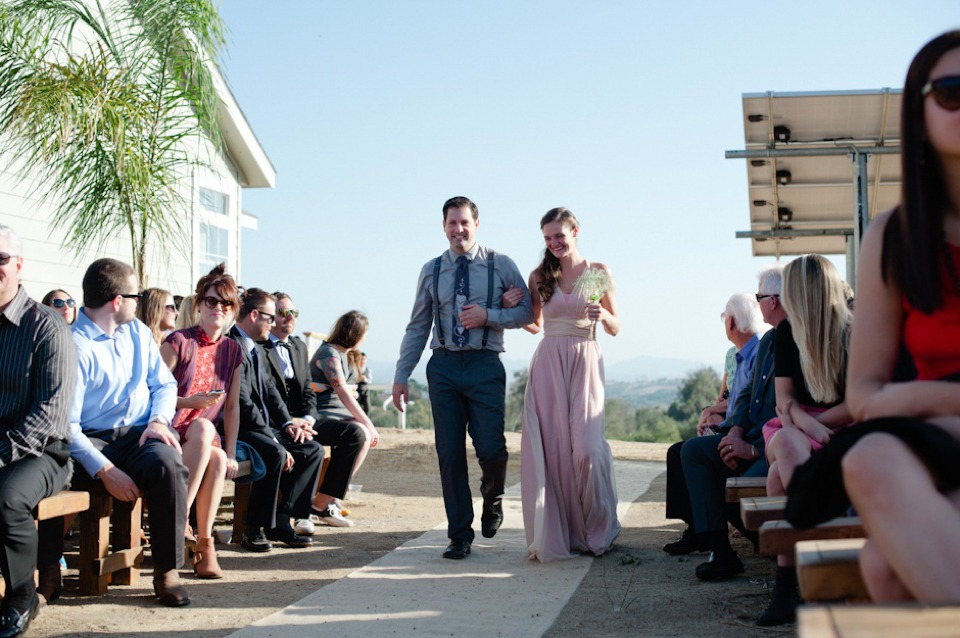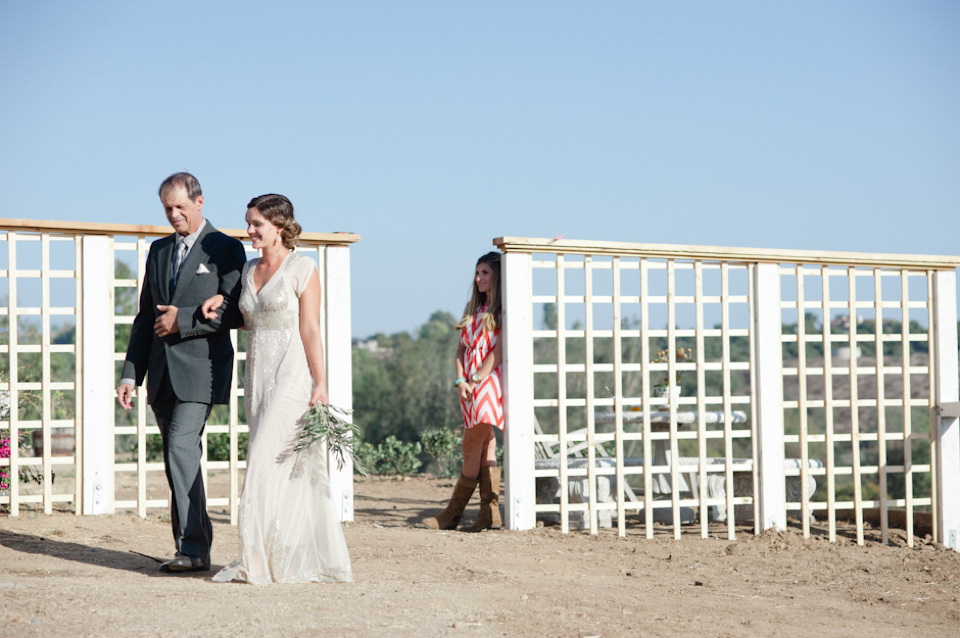 "We created our own vows and decided the most natural way they would be conveyed was not through memorizing but rather through compiling ideas and thoughts during the months leading up, allowing them to grow into themselves and then the day of, speak from our hearts.
We also had two readings during the ceremony, the song Flesh and Blood by Johnny Cash and a traditional American Indian Poem that was simple, but descriptive and eloquent."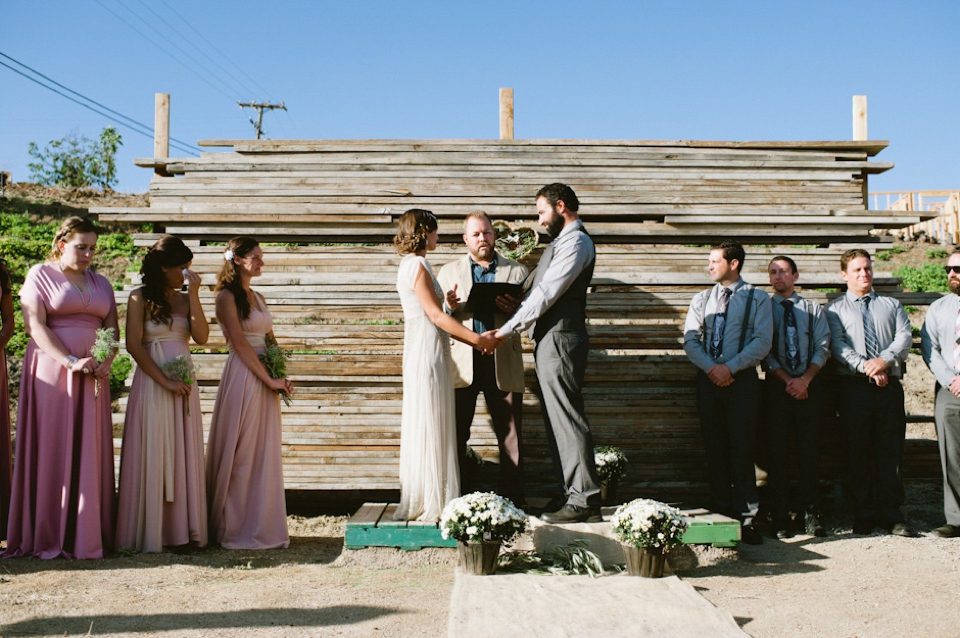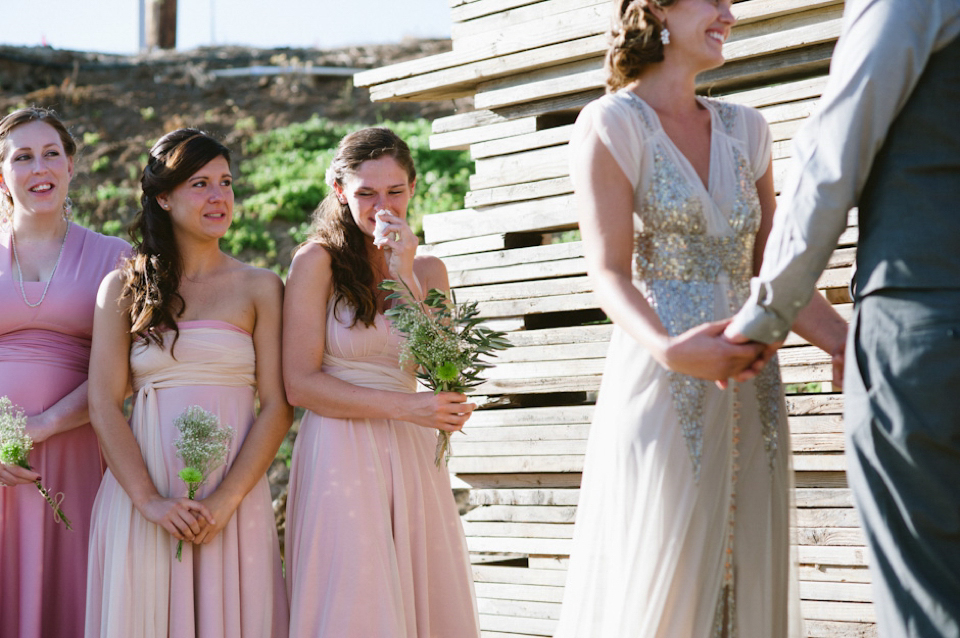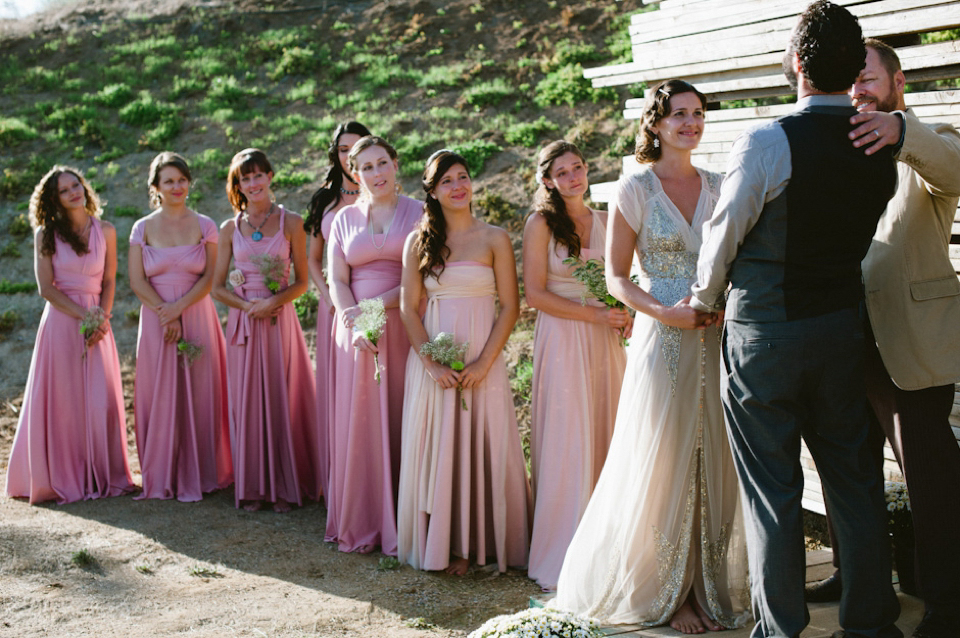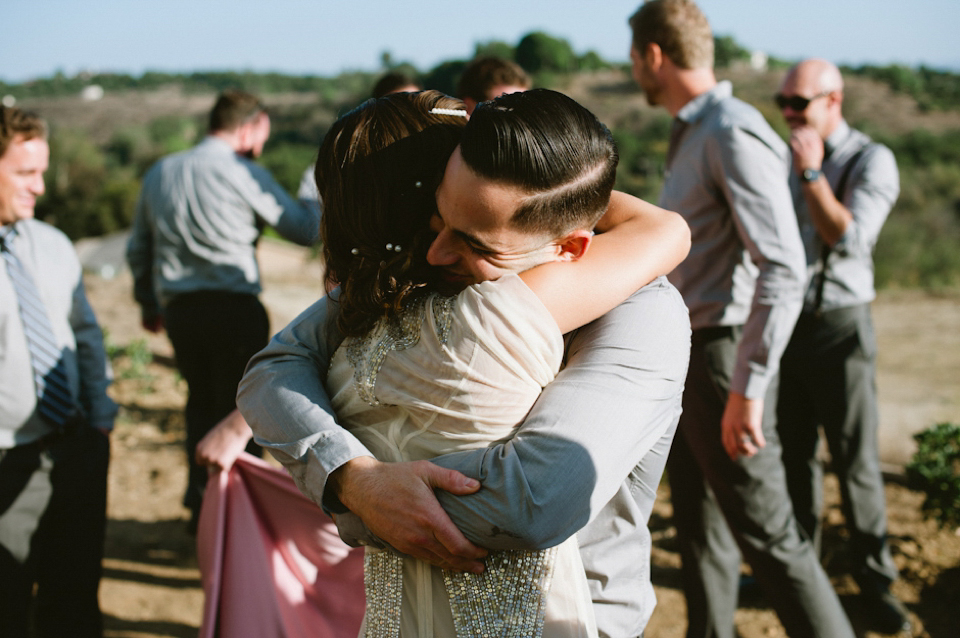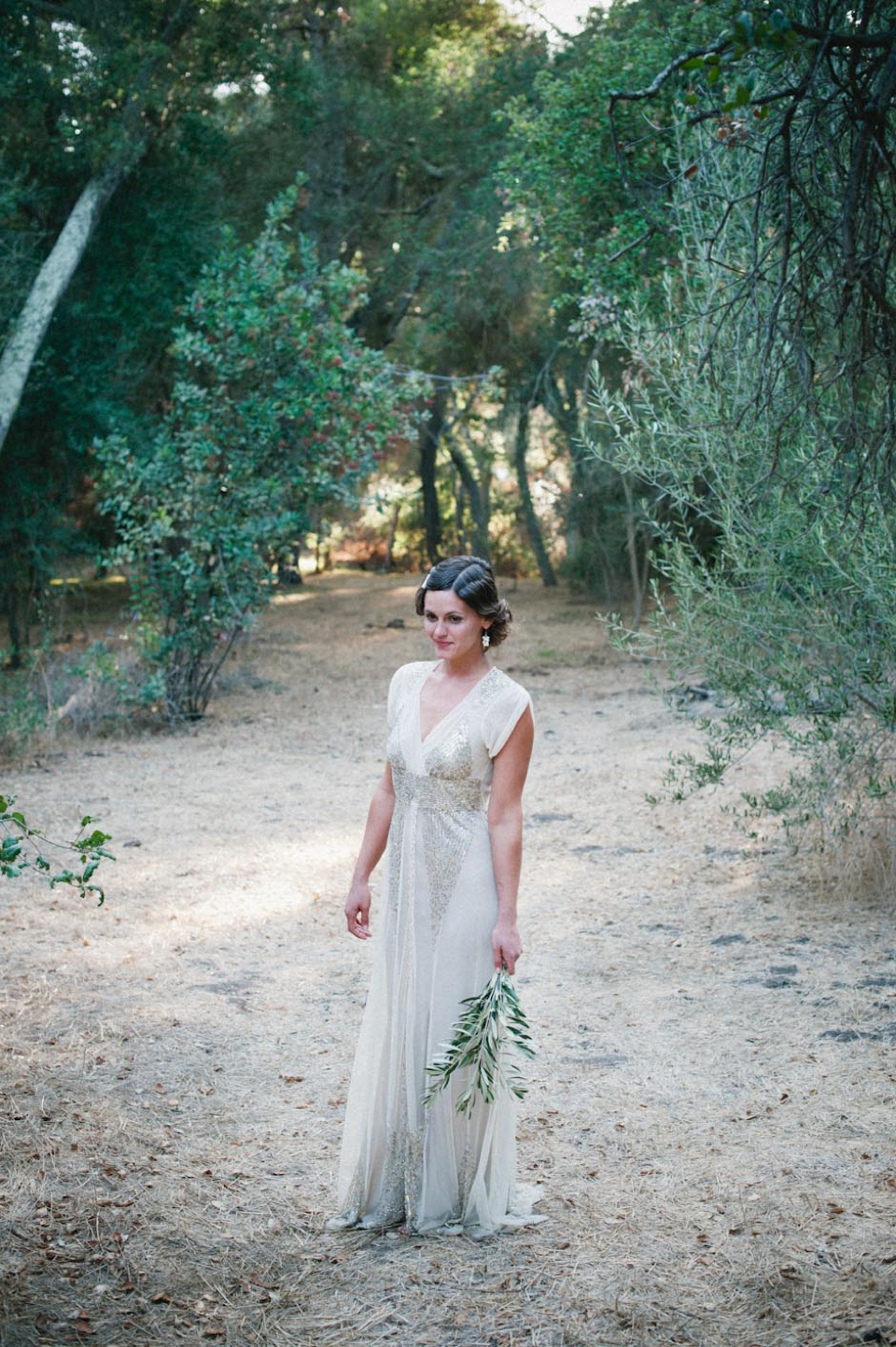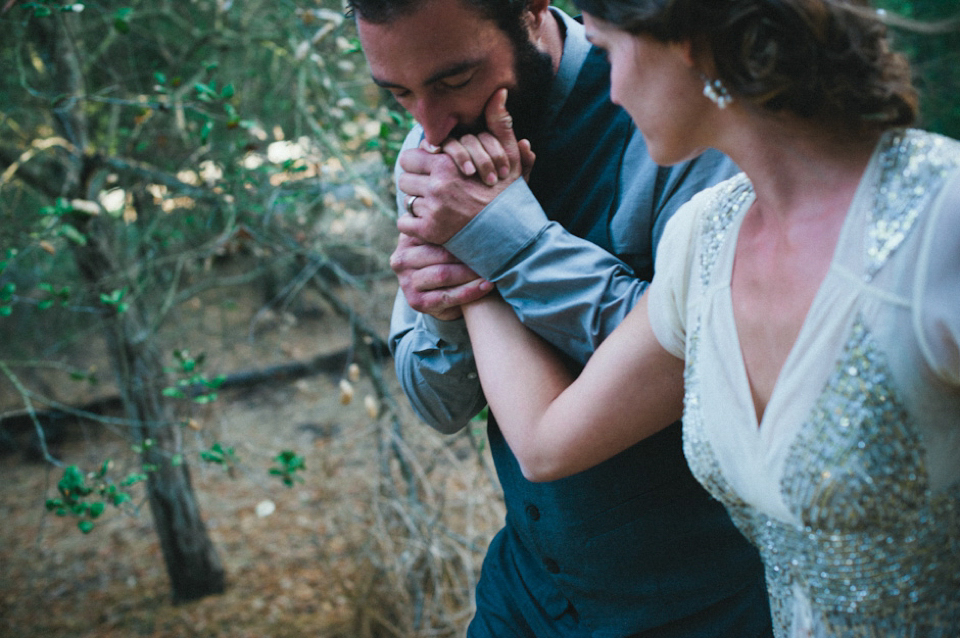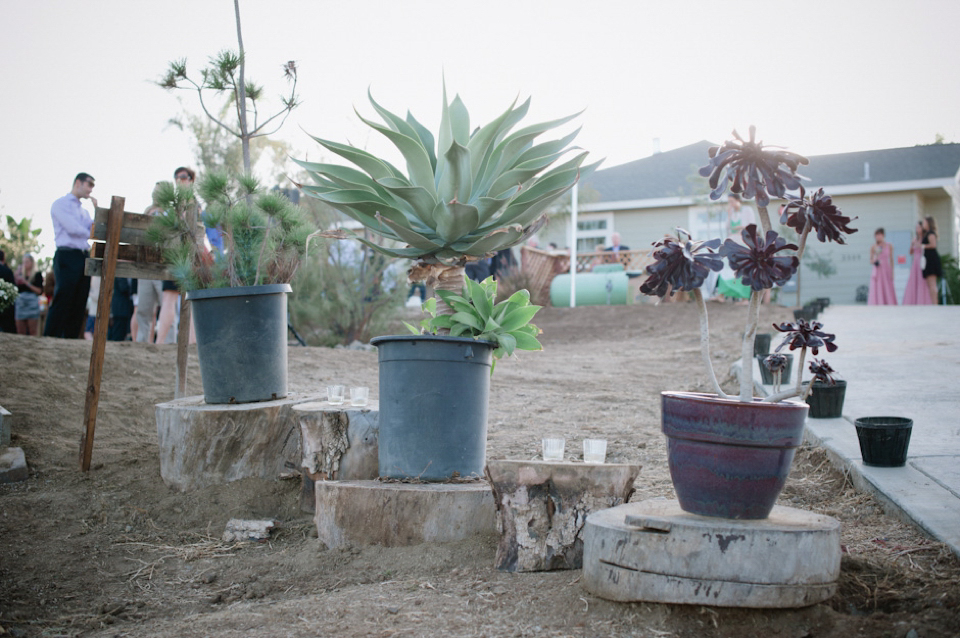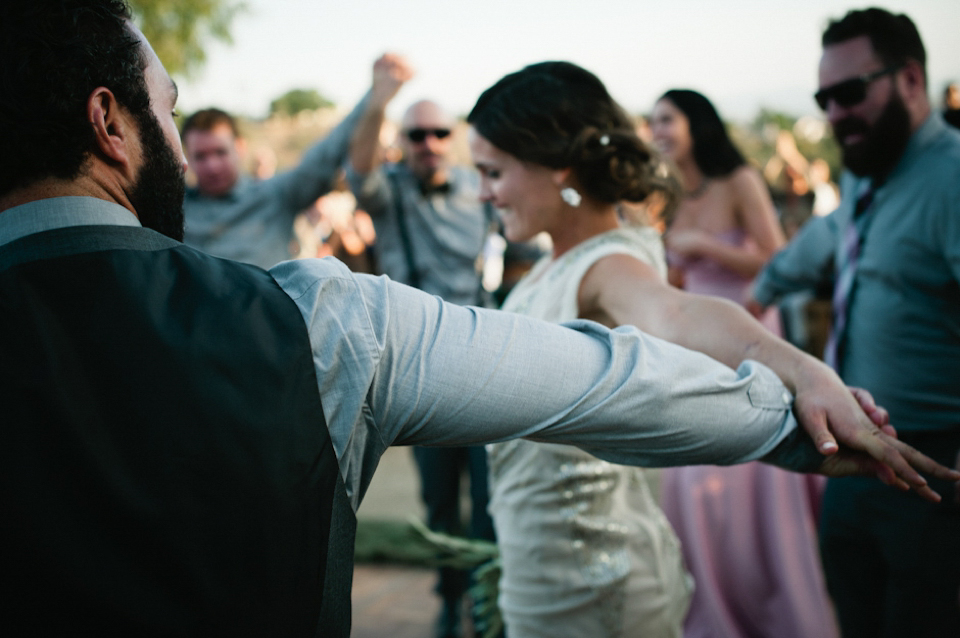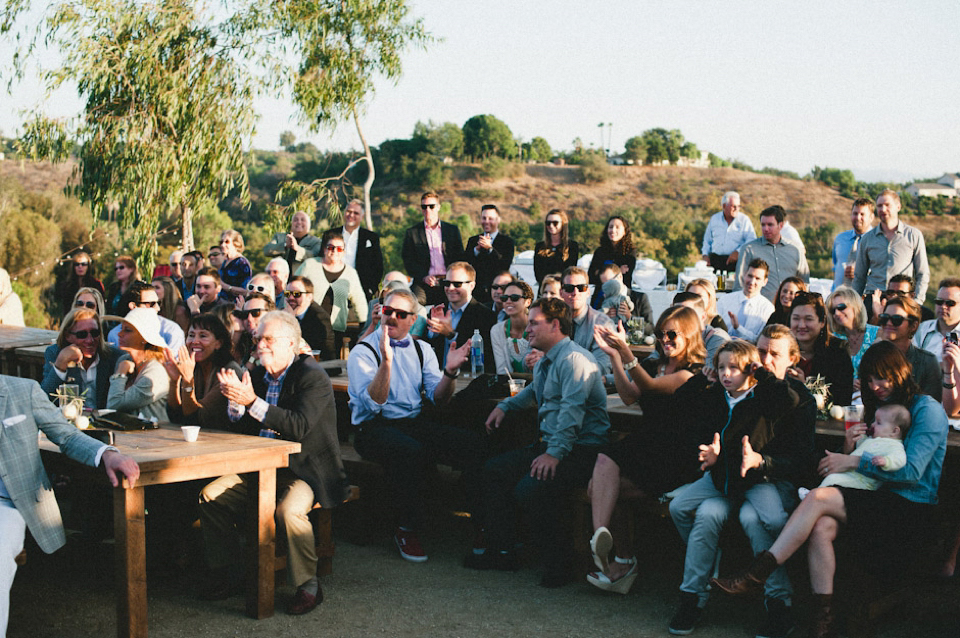 "Uniting and introducing all of our friends and families together was the best part of the day! There are never enough opportunities now a day to spend time with our whole family. Most of the Shafer's(I have 5 siblings) are in Virginia, my brother is in the military stationed in North Carolina, family in Colorado, Riley's has Aunts and Uncles in New York, and his Yaya and Papou are in Florida. Some of our siblings had never met, our parents hadn't met and some of our friends that we grew up with or went to school with didn't know each other.
Family is one of the most important things to both Riley and I and so bringing everyone together for a week and longer for some was the absolute best part. We wouldn't have changed anything or done anything differently – we loved our day completely!  Some things didn't turn out the way we expected or hoped but there were other things that exceeded our expectations."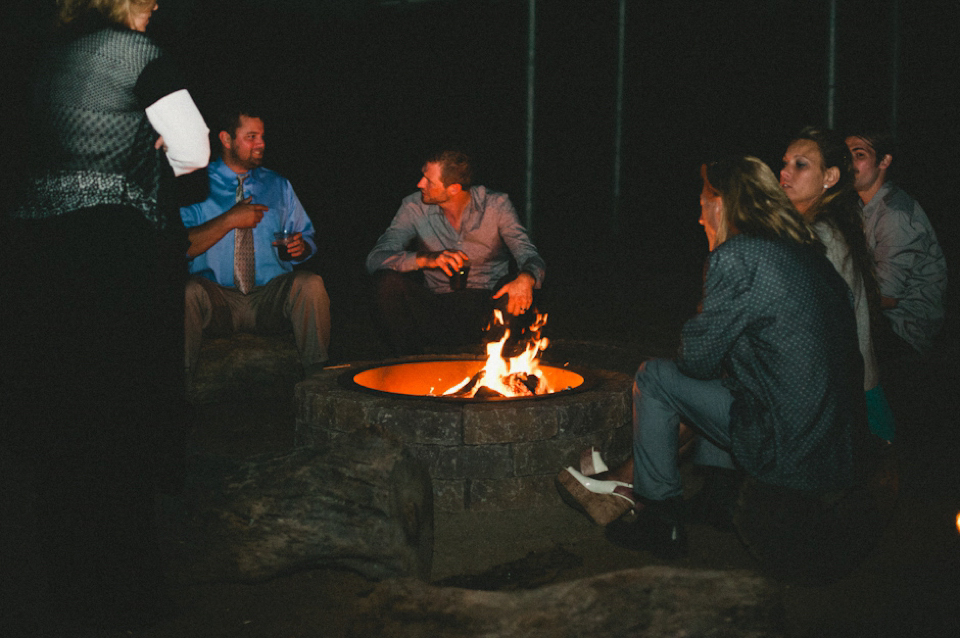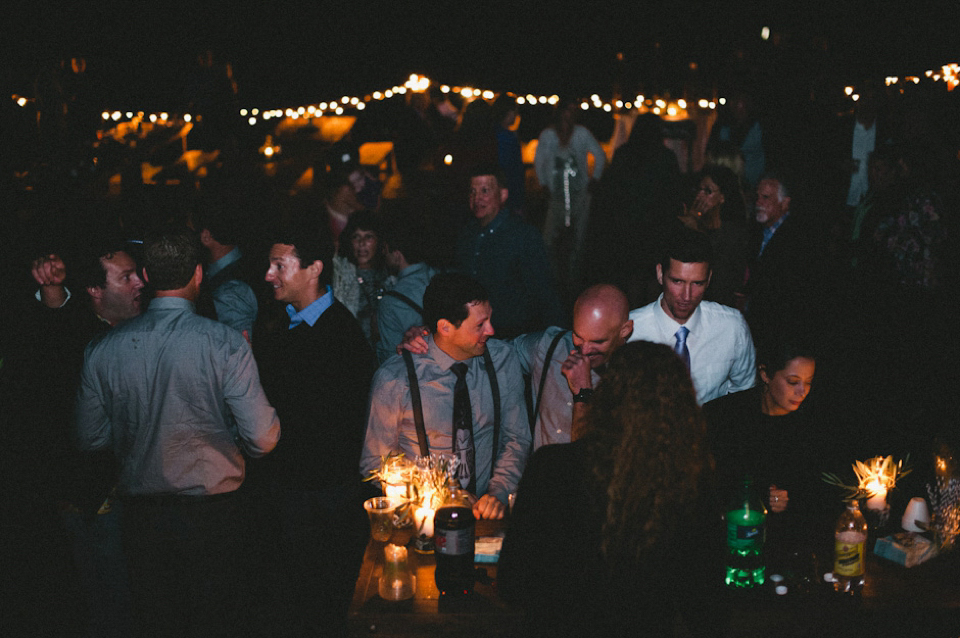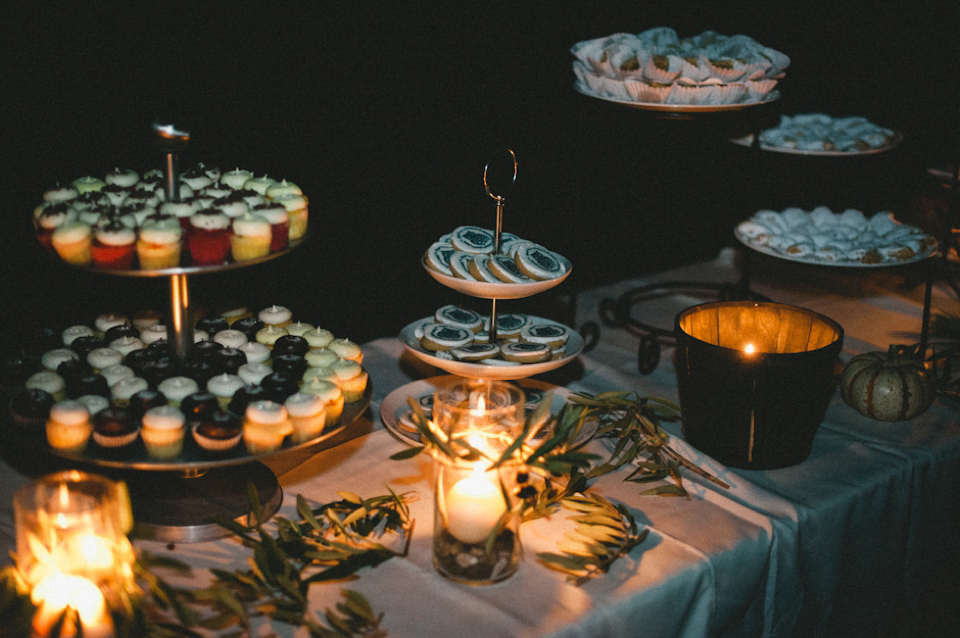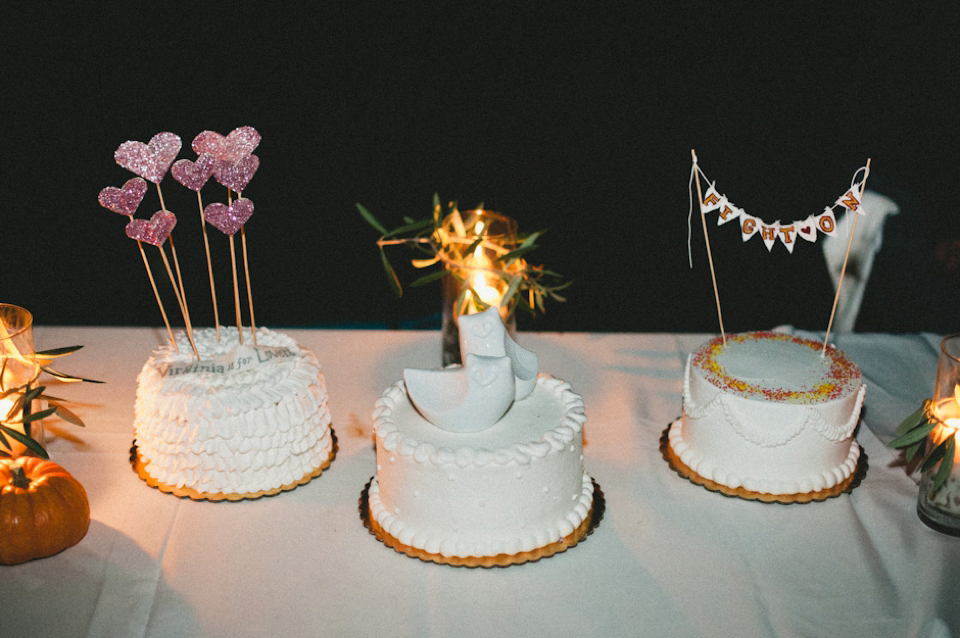 "We really wanted to serve authentic Greek food so hired Athens Market Cafe to cater for our guests! We were so excited to find such a wonderful place that reminded us of all our fav foods we had in Greece. The owners are from Greece so everything was traditional, homemade, and fresh, exactly what we wanted.
Dinner included moussaka, green beans and rice, Greek style chicken, and salad with sausage, feta, olives and pita bread appetisers. In addition to providing amazing food, the owners and operators of this restaurant, Nick and Vickie Anastasopoulos, suggested a great traditional song and dance that our wedding party could dance to during introductions.  It all worked out brilliantly and the details they added helped to craft and complete our overall vision and experience for the day.
I got cakes from the bakery where I used to work and where we first met – Becker's Bakery!   We also had a dessert table instead of a big cake because we wanted our guests to have choices. Options included sugar heart cookies, owl cookies, mini cupcakes in lemon, chocolate, vanilla and red velvet flavours. We also did 3 small round cakes. One was the bride cake with a 'Virginia is for Lovers' – a shout out to my home state. One had a 'Fight On' banner for Riley's college, USC. And the third was our wedding cake – French vanilla cake with red raspberry filling and vanilla butter cream frosting piped on with a beautiful scroll and topped with two white owls – more inspiration from Greece! I dream of the days I used to work at this bakery and would never have ordered from anywhere else.
Our catering company also made us some baklava and kourabiedes(butterballs), delicious traditional Greek treats!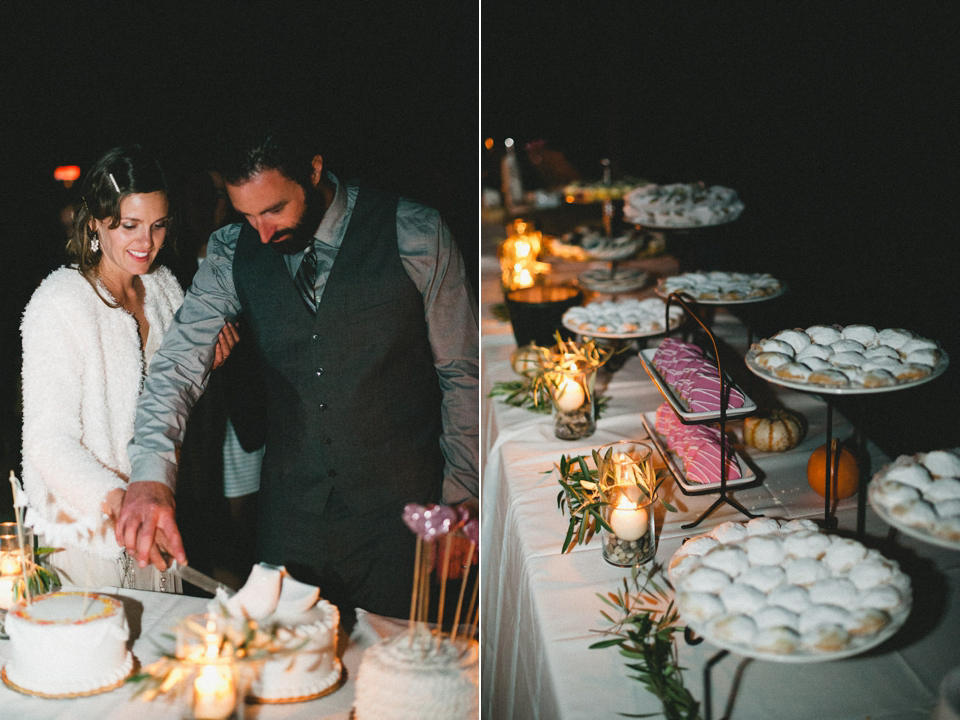 "We chose the song Into the Mystic by Van Morrison for our first dance. Van Morrison is a favourite artist of ours and we felt this song encompassed many of the spiritual aspects of our feelings we wanted to embrace."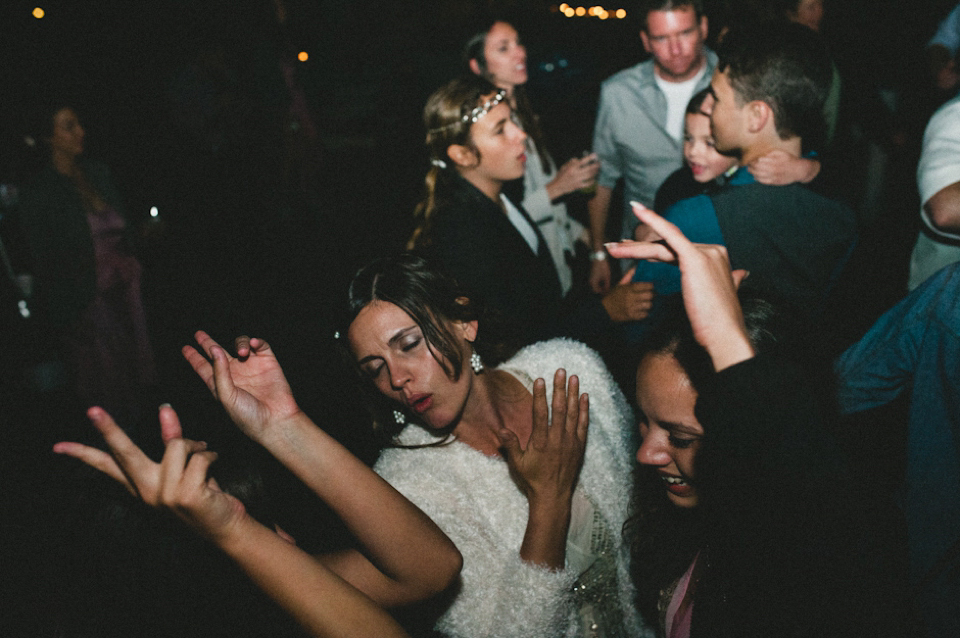 Words of Wedded Wisdom…
"It's never too early to make your decisions and plans, book your vendors or to craft any decor and details.  With that said, some of the biggest parts of our wedding (ie caterer, photographer) weren't booked until a little over a month out and they were exactly what we wanted and hoped for. Don't stress…do yoga and breathing exercises..especially the morning of the big day!
Don't drink too much – my night lasted for ever it seemed because I paced myself and drank lots of water.
And lastly, know that things can go wrong and will go wrong and accept it. No one wants to be a 'bridezilla' on their wedding day!"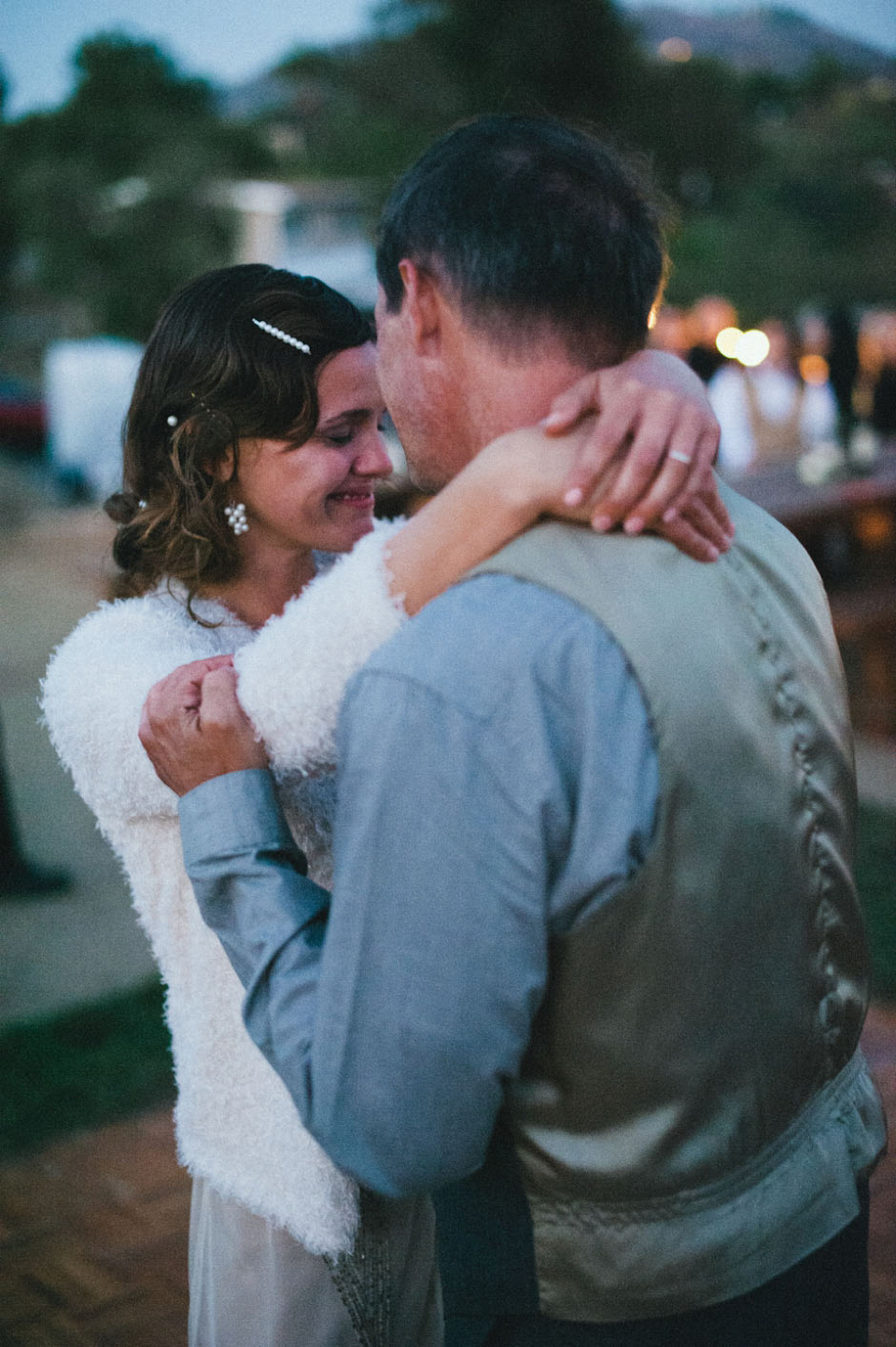 I've really loved sharing this wedding with you and would like to wish to thank Riley and Hilleary for their kindness in sharing their wedding day with us today, what a beautiful inspiring day.  Huge thanks to photographer John Newsome too.
What do you love most about this wedding day?
Love Annabel
Photographer – John Newsome
Planner  – The couple's friend Amie
Venue – The couple's home, Fallbrook, California
Brides Dress – Anna Sui's Aiguille Gown for BHLDN
Groom + Pageboys  – H&M
Bridesmaids – Coralie Beatrix Inc
Flowergirl – Joyfollie
Cake – Becker's Bakery
Transport – First America Transportation
Entertainment – VOX Music and DJ
Catering – Athens Market Cafe
Hair Stylist – Tracy at Mane Attraction in Fallbrook
Makeup Artist – The bride's friend and bridesmaid Jen Osborne
Stationery Designer – Jenafer Brown Designs
Dining Tables & Bench Hire – Farm Tables & More
Follow Love My Dress® on Google+