Let's be honest, most people look forward to a drink at a wedding – it's a superb opportunity to let the vintage champagne bubbles flow freely, to use the excuse of having a tipple (or ten) to 'let your hair down' and celebrate a day of joy and be merry.  But what about those of your guests who don't drink?
Whilst younger and more elderly guests might prefer to stay off 'the pop', as will those guests needing to drive home the same day – increasingly, a higher number of us are turning our backs on alcohol all together in favour of a healthier life of sobriety.  Crazy as it might sound to the revellers amongst you, it's partly the reason why the UK is seeing the establishment of new 'Dry Bars' popping up in popular city-centre locations.  I'm a non-drinker myself, so I get it! But I love being out socialising whilst others are drinking – as long as I've got something delicious to sip on in my hands.
So how do you provide for the non-drinkers amongst your wedding guests?  Wouldn't it be nice to ensure they have a variety of delicious drinking options, other than a diet coke or lime and soda?    If this sounds like a dilemma you might have to face in planning your own wedding, then I may well have the perfect solution for you.  Step forward Browne's Temperance Bar – a vintage travelling temperance with unique vintage style and exciting 100% non alcoholic concoctions.
Photography Copyright (c) 2014, Eve Photography
Proprietor Steven Philip Brown serves vintage alcohol-free cordials, produced in the time-honoured tradition of botanical brewing, using only the finest natural ingredients.  Mixed to perfection from his customised antique trunk, Mr. Brown's nostalgic classics include Sarsaparilla, Dandelion & Burdock, Cream Soda and many more refreshing flavours.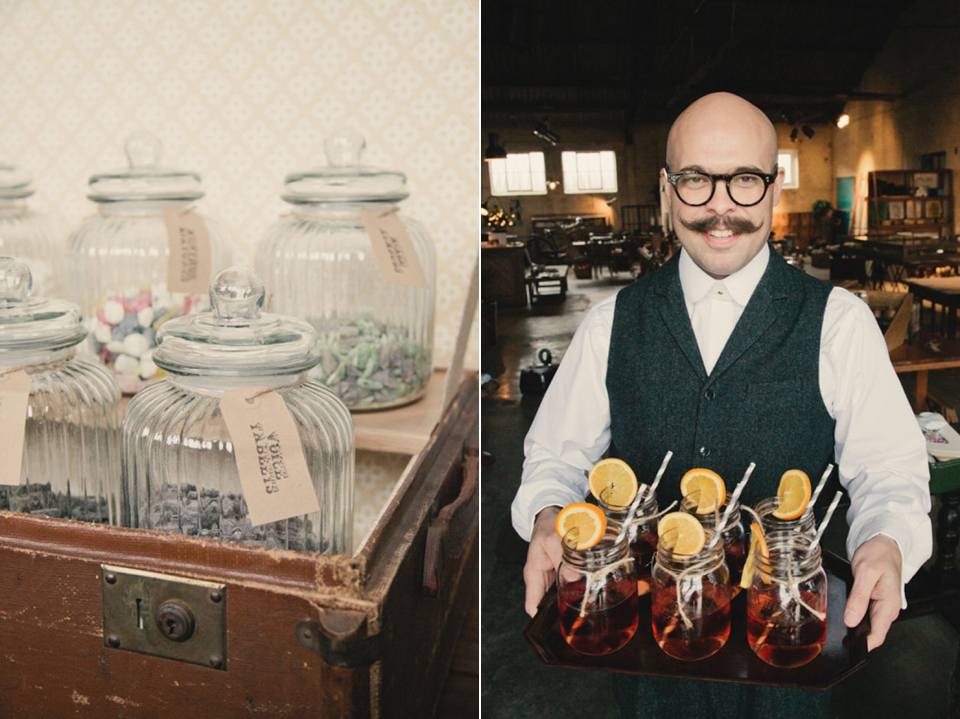 Dressed in the Victorian style and sporting a rather dashing handlebar moustache, Mr Browne takes pleasure in serving guests the most delicious drinks by Fitzpatrick's – who  have been making soft drinks for the people of Rossendale and the Lancashire regions for 116 years.  The presentation is perfection – vintage bottles line antique suitcases and jam jars complete with vintage style stripy straws form the drinking vessels.  It's a completely charming and delightful way of catering for the non-drinkers at your wedding celebrations, whether your day has a 'vintage aesthetic' or not.
"I developed the idea of a vintage, travelling Temperance bar after hearing about Britain's last original Temperance Bar in Rawtenstall.  I can understand why the idea might take a little getting used to – Britain can seem very alcohol-orientated, and although I'm not a teetotaler, having a more interesting choice of non-alcoholic refreshments at events is great way to make non-drinkers and drivers feel part of the fun.
We are very family friendly and cater for weddings as well as other events such as kids parties, proms, festivals etc."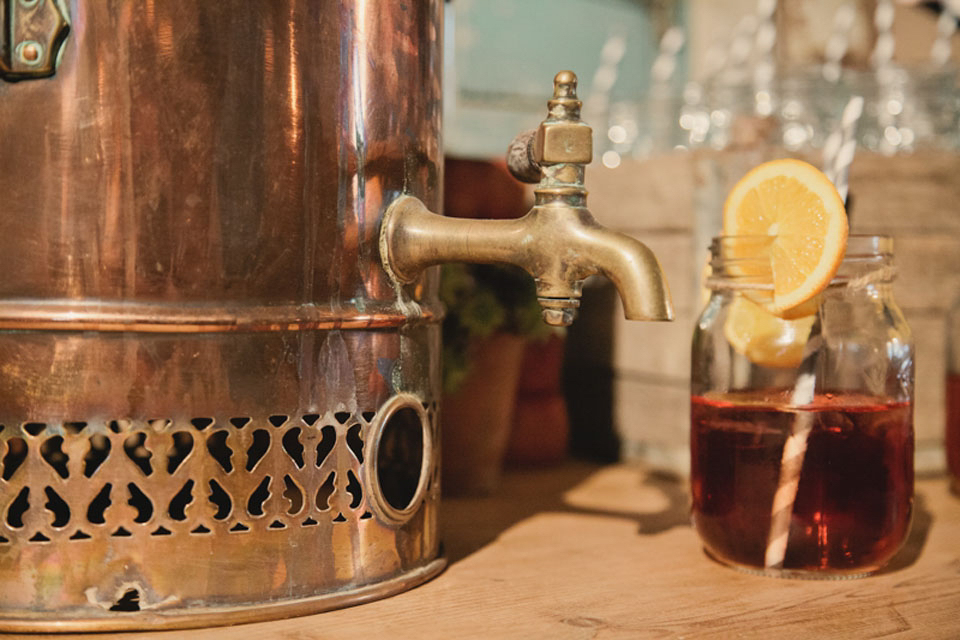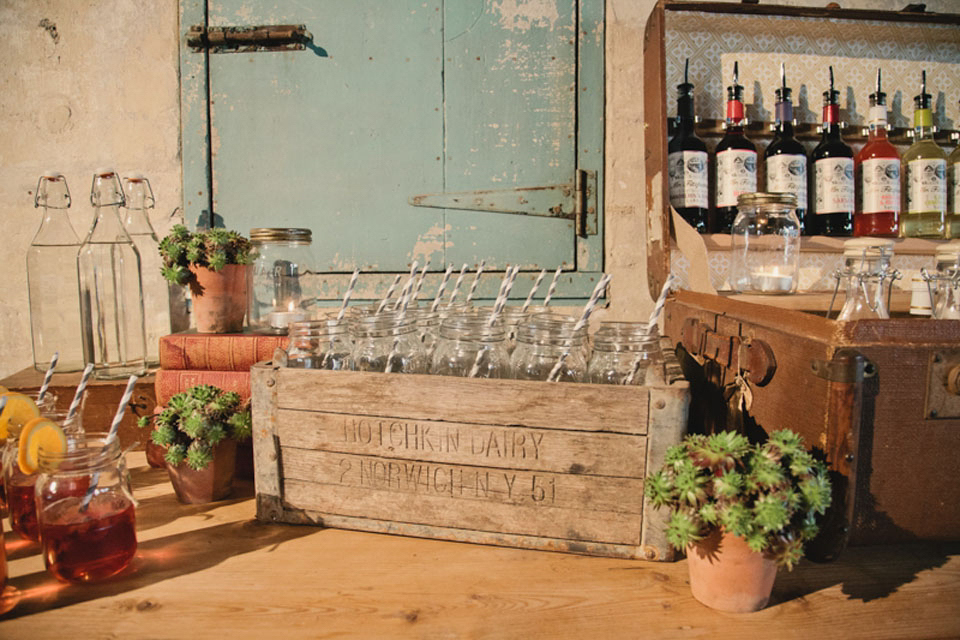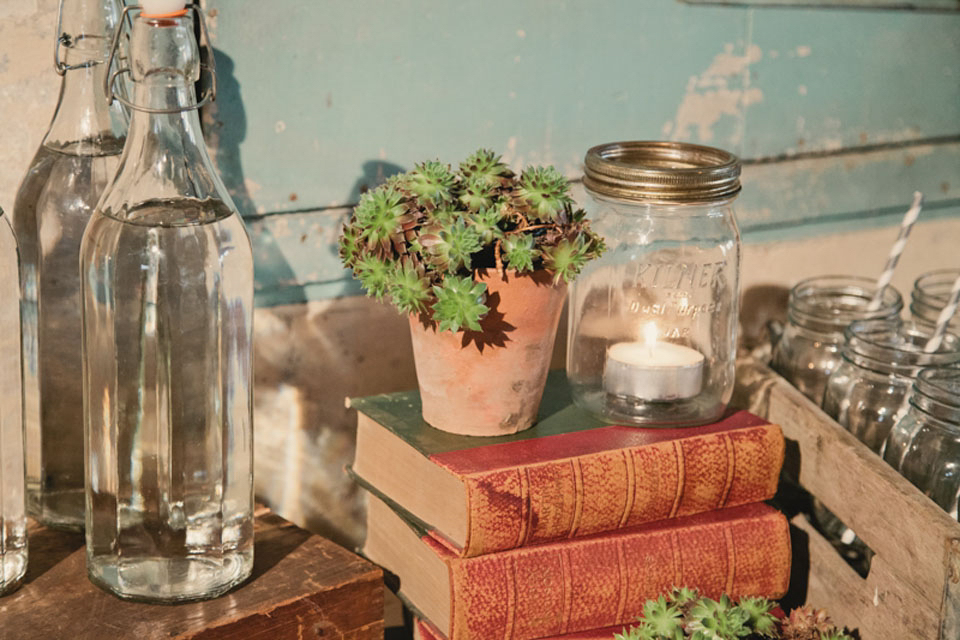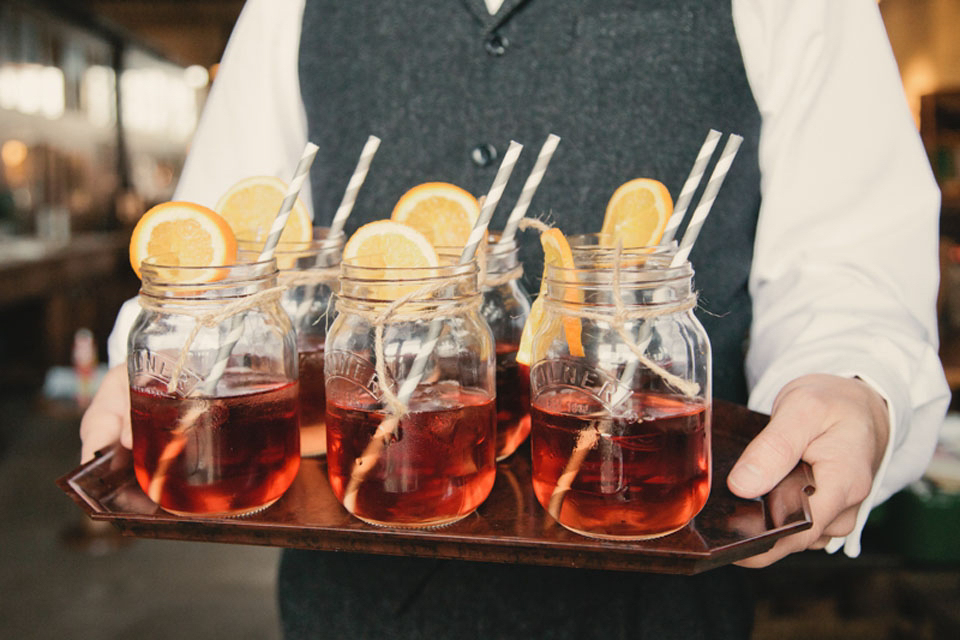 I love this!  For further information, visit brownestemperancebar.com or email [email protected].  You can also find Brownes Temperance Bar on Facebook and Twitter.
I'd really love to hear if any of you intend on booking this service for your wedding!
Enjoy the rest of your Saturday.
Love Annabel
Follow Love My Dress® on Google+