My hometown Whitby in North Yorkshire holds such a special place in my heart. I wake every day without fail feeling lucky and blessed to have such a beautiful and inspiring place to call home. For the uninitiated, Whitby is a historic seaside town in North Yorkshire – famous I guess mostly for its Dracula associations and award winning fish n chips. To me, Whitby is a spiritual retreat – it's the place my husband and I used to come to when we first met, it's the place I feel safest and the place we've chosen to raise our two daughters. It is home and so much more.
On days like today, Whitby is a bustling harbour town, busy with locals gathering their groceries or catching a spot of fishing on the pier and tourists queueing to get a seat at The Magpie Cafe, or maybe tentatively dipping their crabbing nets in to the estuary of the River Esk. If you've ever visited Whitby, you'll be familiar with the old cobbled streets on the East side, where my very favourite shop in the world, The Shepherds Purse is located.
Photography Copyright (c) 2014, Georgina Harrison
The Shepherds Purse is such a special place – a unique little hybrid of fashion and accessories boutique meets good old fashioned whole food store. The space is filled with evocative aromas –  fresh spices are hand weighed and open trays of delights mingle among an apothecary of high quality goods. The staff are welcoming and friendly and make you feel like you've known them for years.  It's one of those places that is a joy to visit and I visit as often as I can.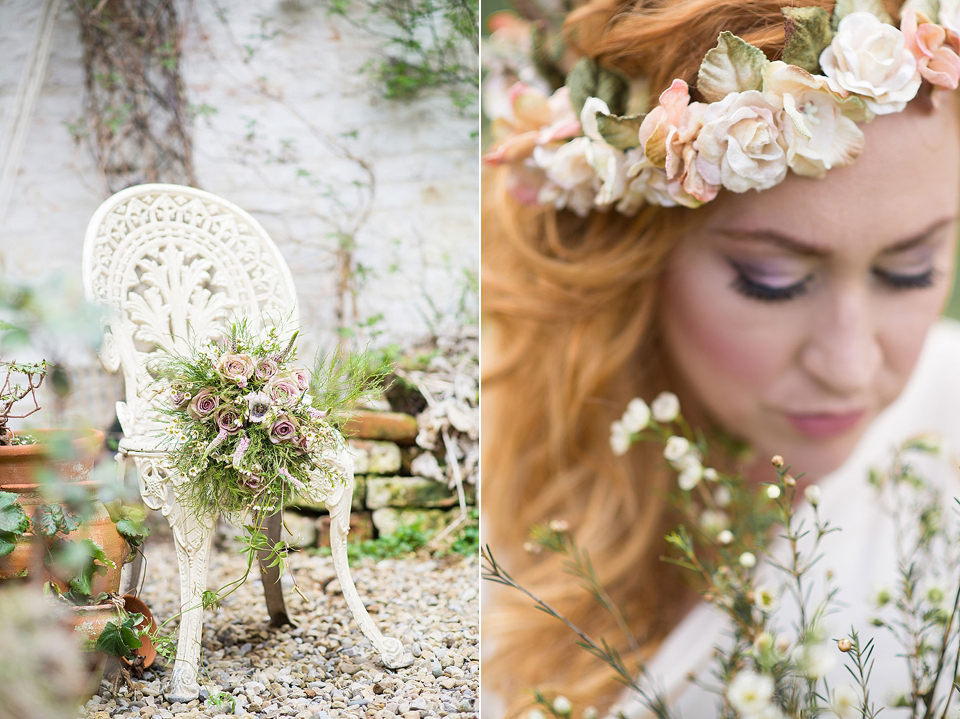 The Shepherds Purse was established in 1973 by Whitby locals and married couple, Rosie McHugh & Peter Budd. Back in the early 1970's, Rosie and Peter started out making patchwork dresses which they would produce in their living room to sell to other businesses. Not long after setting up business, the couple took an extraordinary journey through Afghanistan and India to visit the rice and spice markets of the East. Inspired by their experience, they decided to come home and set up their own shop selling spices and teas from the far east. On Good Friday 1973, they opened the door to their home to the public and completely sold out.
Today, the shop is owned and managed by the couple's children, Michelle, Sophie and Kim – each of whom retain and respect their parents original vision. The images you see on this page today feature the sisters and their friends modelling some of the divine dresses, floral crowns and accessories that are available in the shop. The shoot took place at a secret location in Whitby and was photographed by Georgina Harrison using a mix of digital and film photography. Georgina is a friend of the sisters and like me visits The Shepherds Purse regularly.
Georgina told me "The purpose of the shoot was about local ladies getting together and creating some gorgeous images that show case the unique style of the beautiful shop that is The Shepherds Purse. We particularly wanted to focus on the glorious hand-crafted silk flower crowns that are made and sold in the shop. We also followed two different looks on the day – one bridal and the other more Normadic, hunter/gatherer inspired."
Michelle very fondly recounts the history of her beautiful shop and how it was inspired by her parents travels in the East, "Our parents travelled along the old Silk Road into deepest Afghanistan, to the ancient bazaar town of Tashkurghan where Hindu Kush meets Russian Steppes. Here they were immersed in a world where an abundance of rice, pulses and grains were displayed in open sacks among a dazzling array of spices. Soaked in the aromas of spice and incenses, the bustling markets became their inspiration and the genesis for a wholefood store in their beautiful hometown of Whitby.
Their vision turned in to The Shepherds Purse which celebrated it's 40th anniversary last year. As a family we are so very proud of the shop, which is still thriving today and still holds true to the original concept and vision of our parents."
"We pride ourselves on our friendly atmosphere and the history of a business which began as a small shop in what was then a rundown part of Whitby. It was a shop that started a renaissance of the old East side of our beloved town – undoubtedly creating what is now one of the most popular destinations for both locals and tourists in the North East UK today."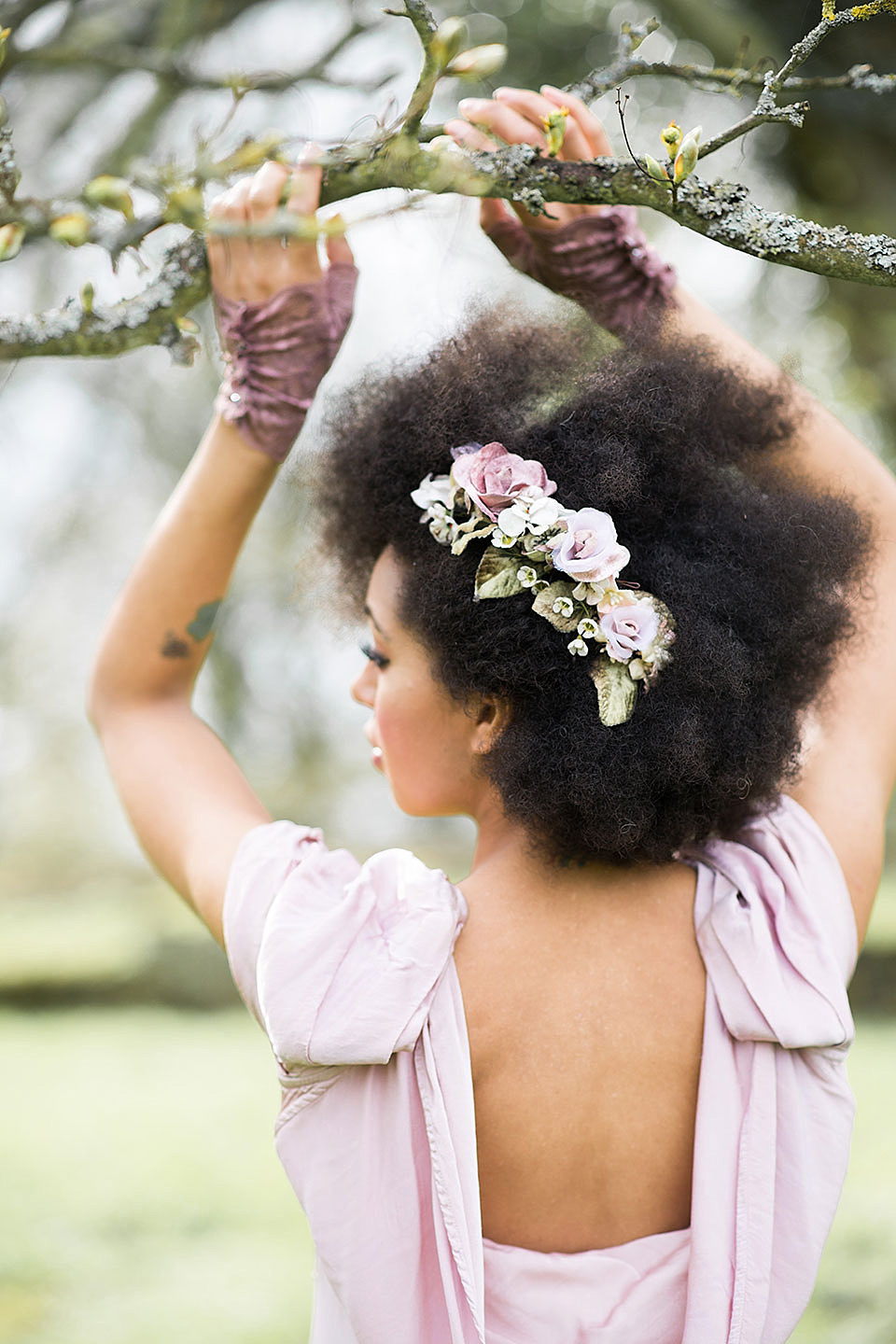 "The Shepherd's Purse has built up a large number of friends and customers over the years. Inside the shop you will discover a vast collection of treasures, from velvet flowers to vintage tea sets, jewellery and silk floral crowns which we lovingly hand craft in the shop whilst people are browsing our wares.
We also pride ourselves on housing a unique collection of clothing brands including Ghost, Noa Noa, Avoca, Seasalt, Nougat London, Charlie London, Numph and a wide range of gifts from Sister Rose and Lisbeth Dahl. Our aim is to differentiate ourselves from the high street/mainstream aesthetic, by continuously seeking out new designers to satisfy our loyal clientele. We also try to use companies that respect our planet's environment and its people."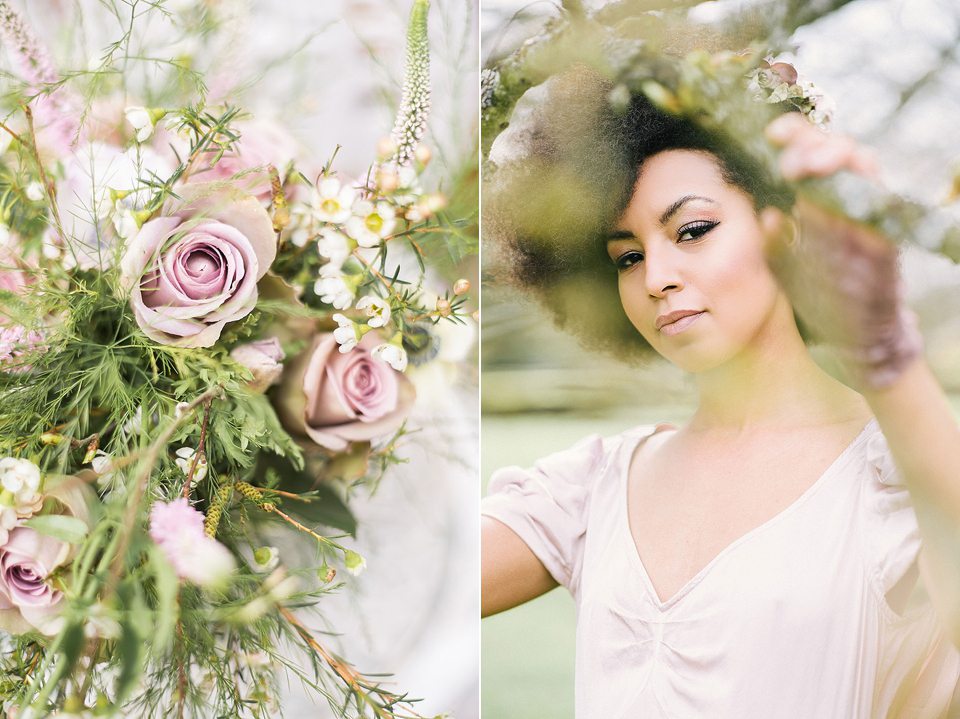 "We stock a large range of natural remedies, homeopathic medicines, vitamin and mineral supplements. Our cosmetic and personal hygiene ranges are all made with cruelty free ingredients and natural essential oils. We also sell dried flowers, pink and red rose petals, lavender, rose buds, candles, home perfumes, massage oils, paraben free shampoos and conditioners, carbolic soap, glycerin soaps, pretty aprons and locally made natural skin care products."
"We have an amazing selection of Fikkerts skincare, delicate soaps, room diffusers, bath oils, foam bath, bath crystals, foot lotions and face creams. All in wonderful floral scents – bluebell, Jasmine, Lavender and Clary Sage, Geranium, Water Lily and Rose.
Many people have described the shop as an Aladdin's cave – we would love for Love My Dress readers to come and visit us next time they may be in the area."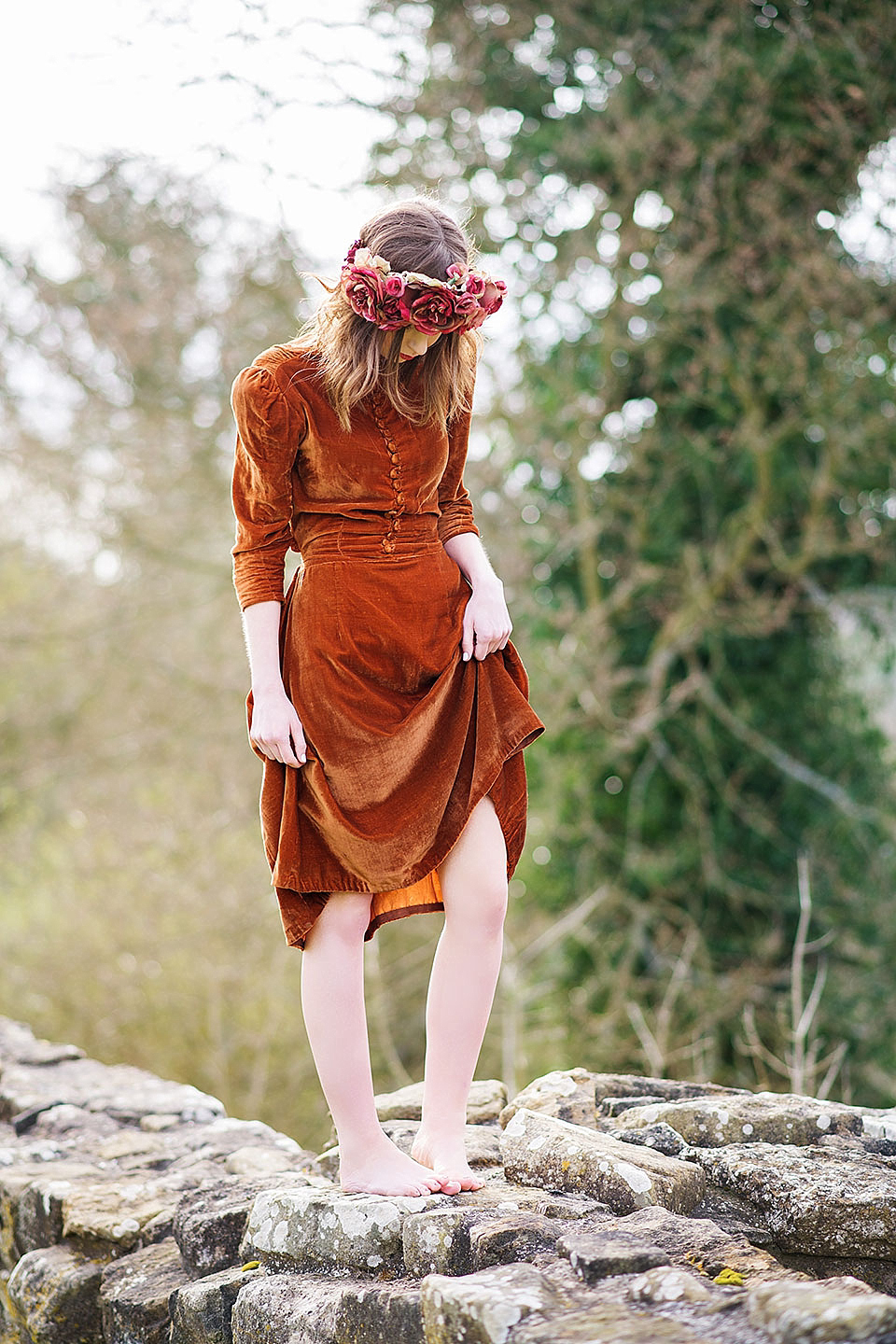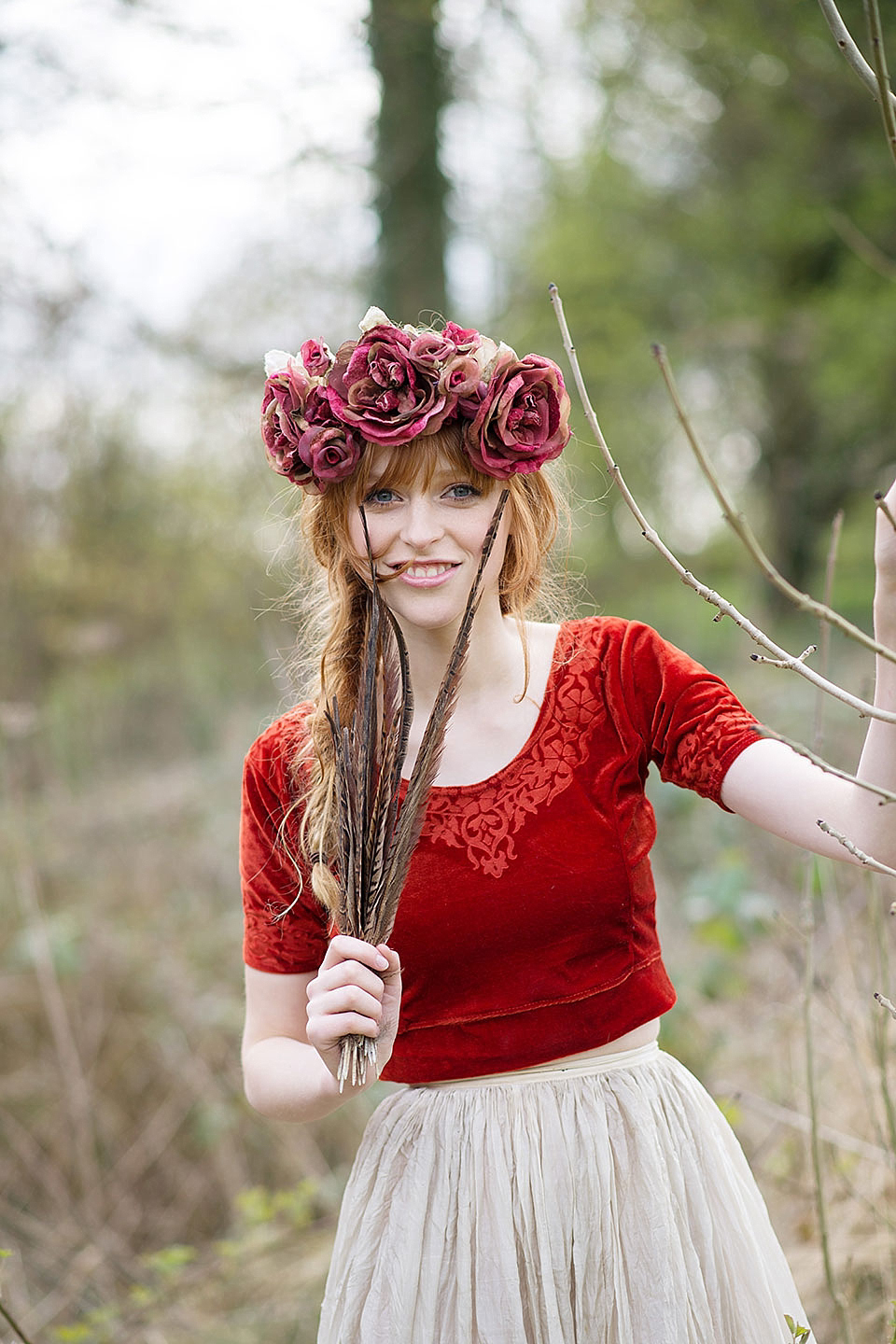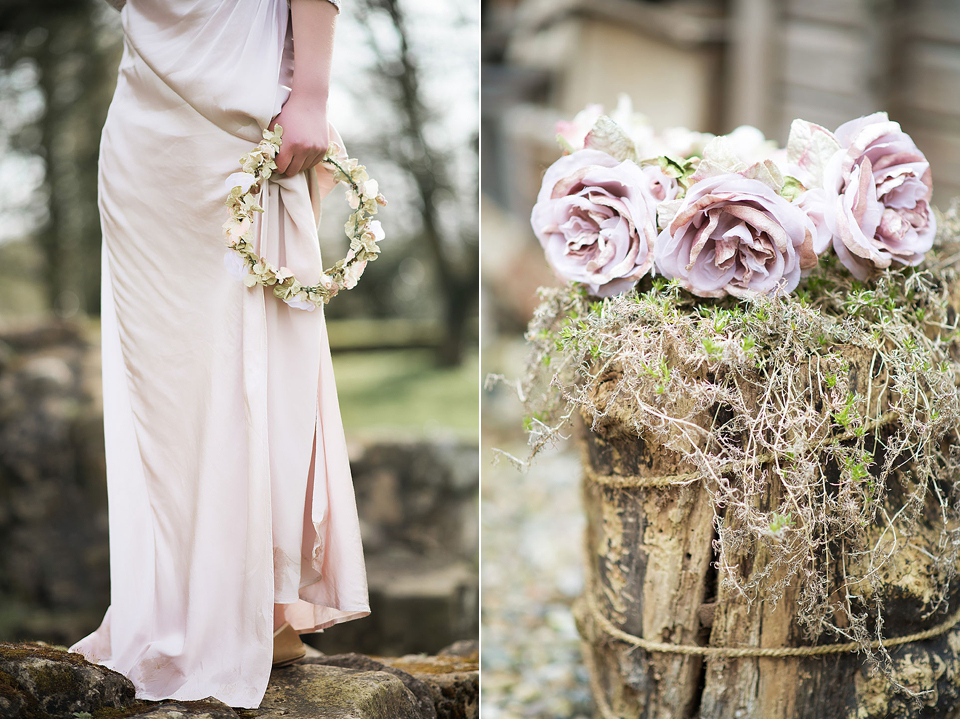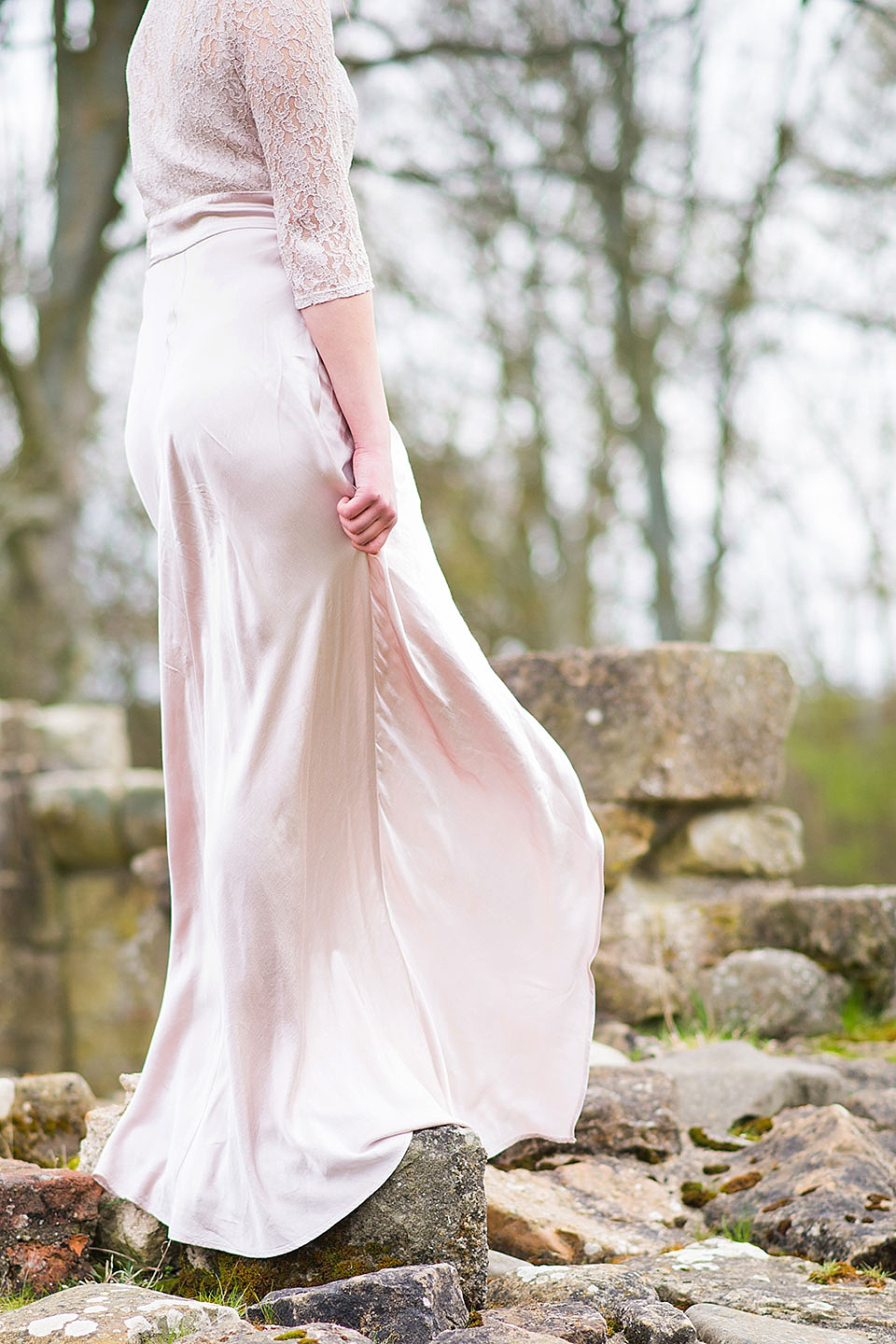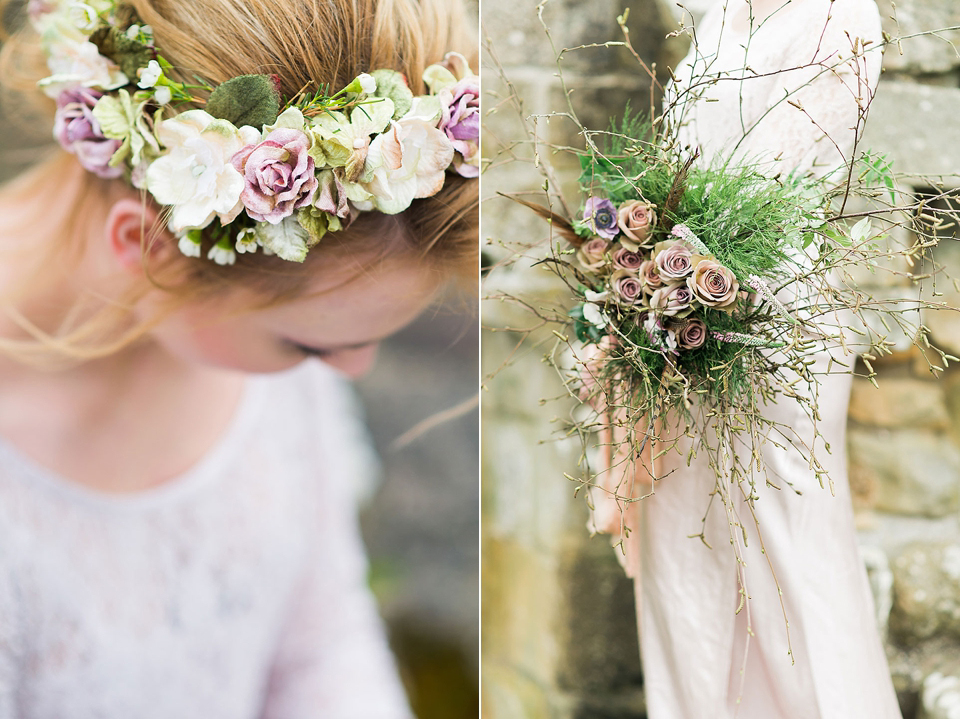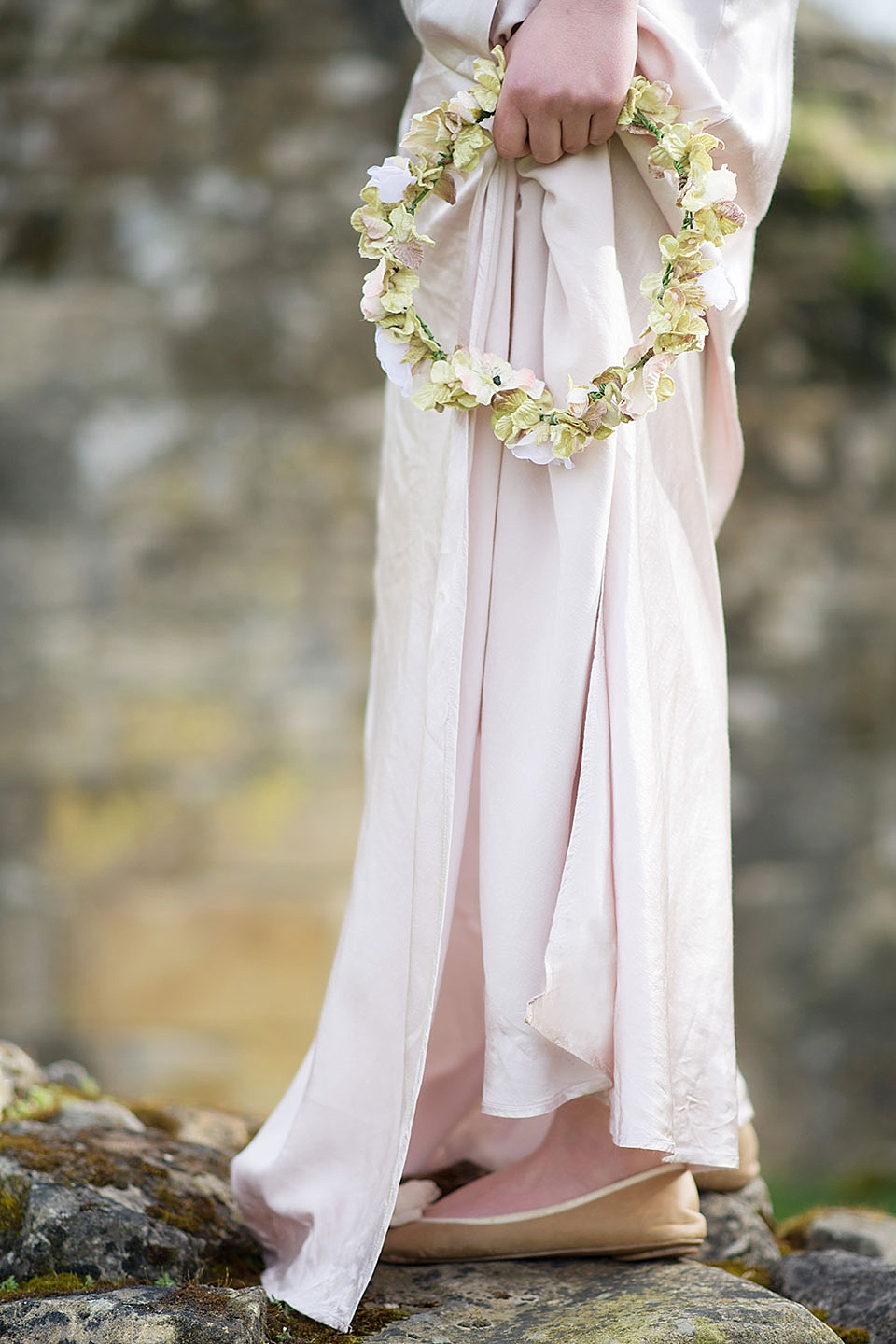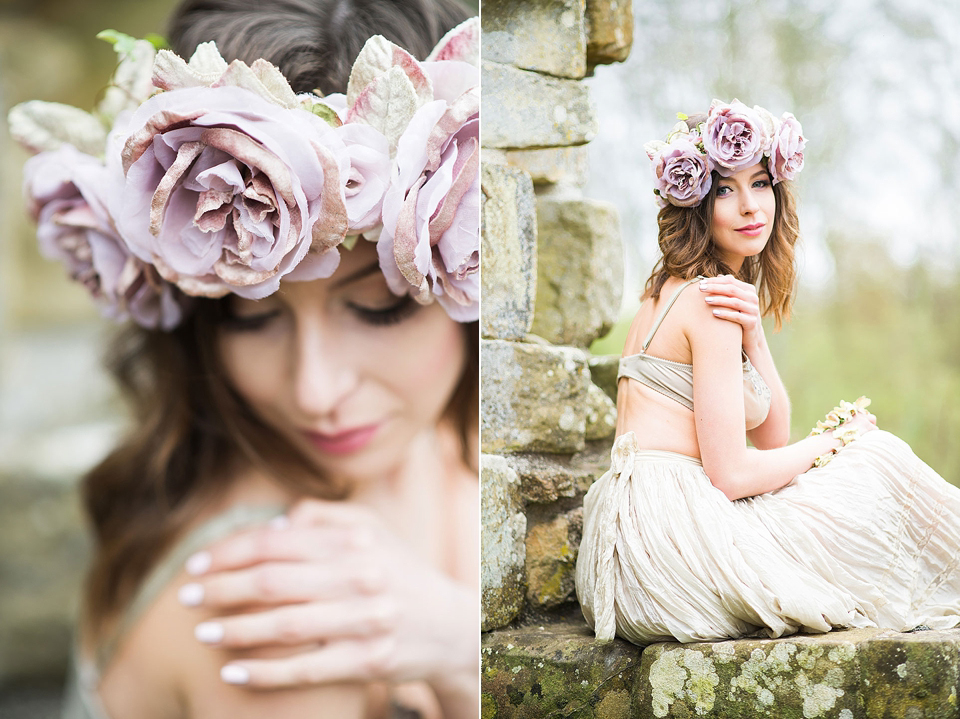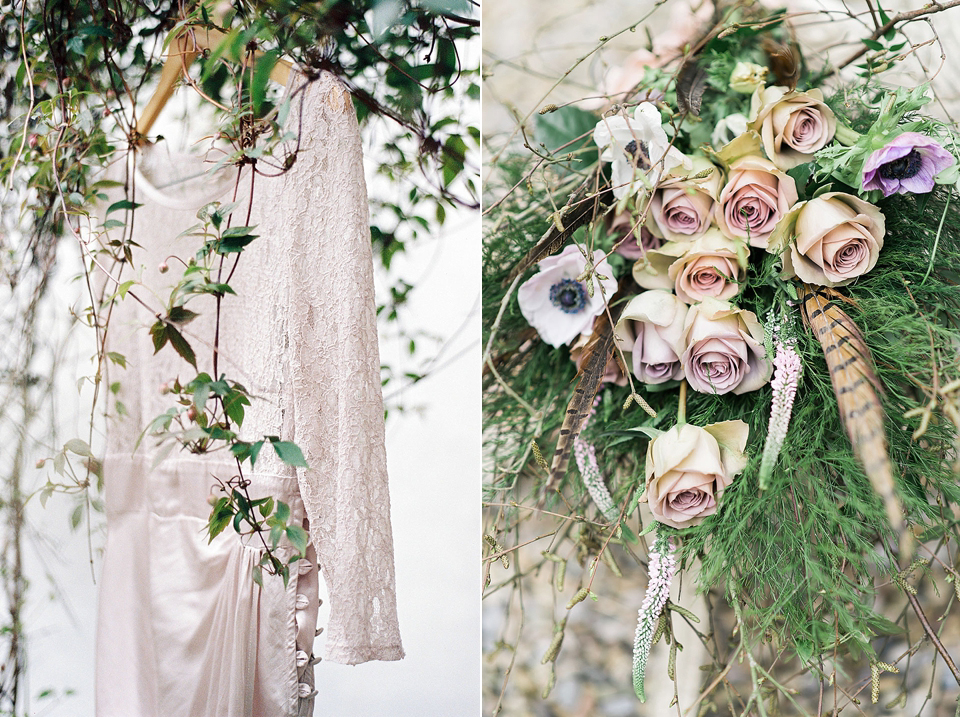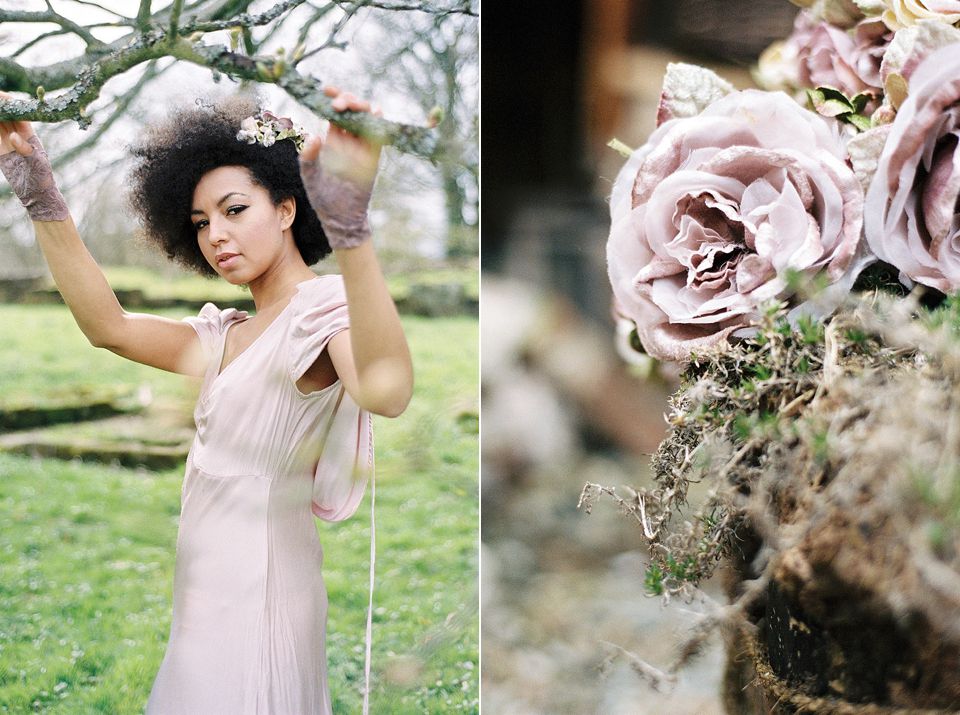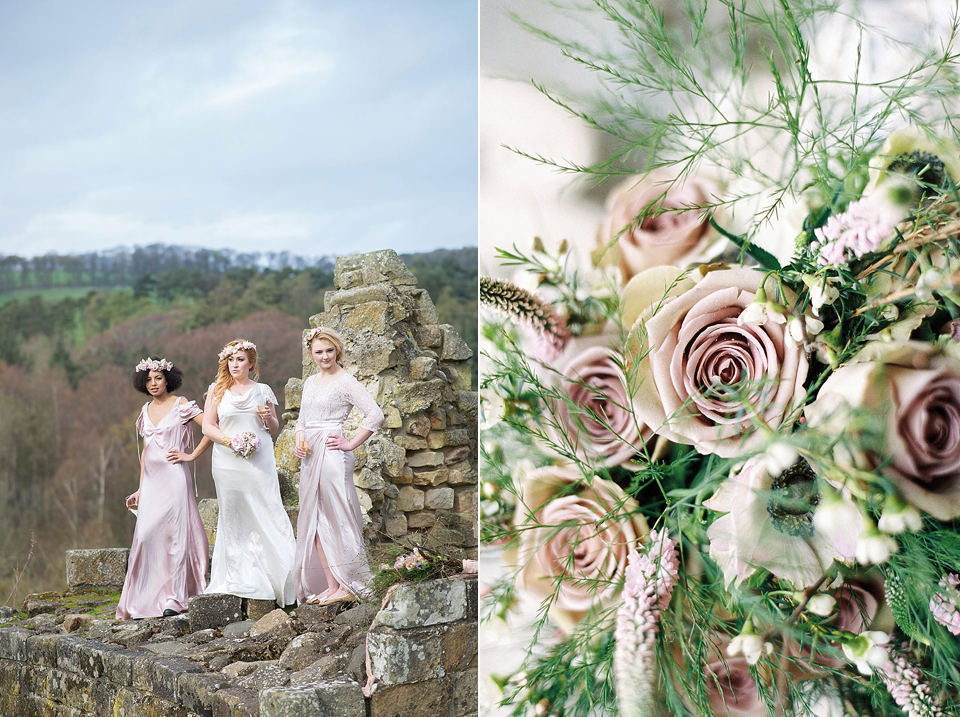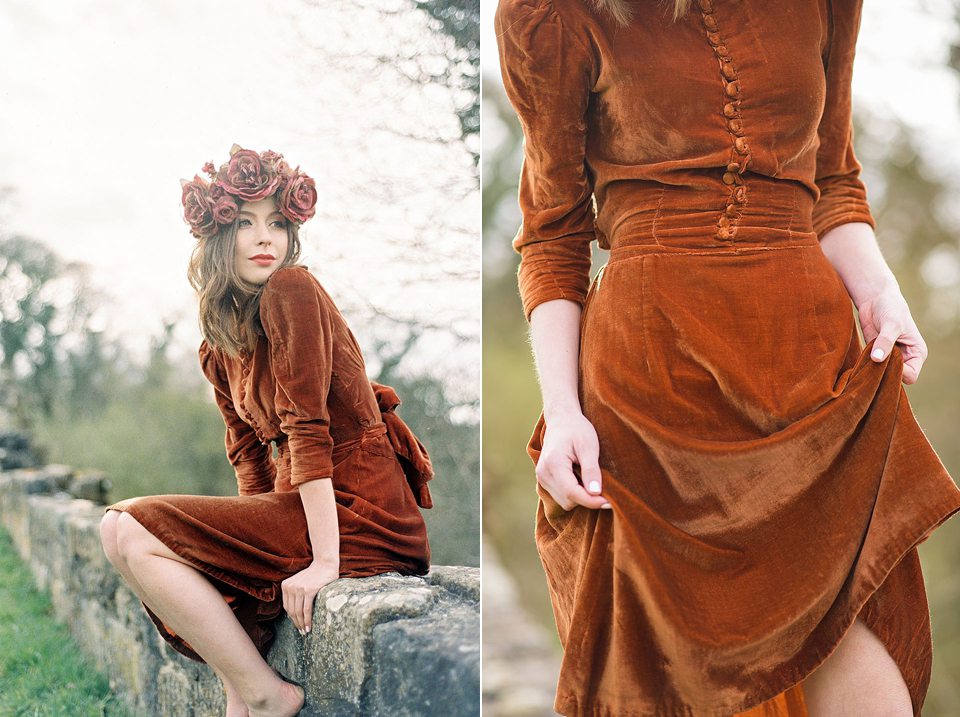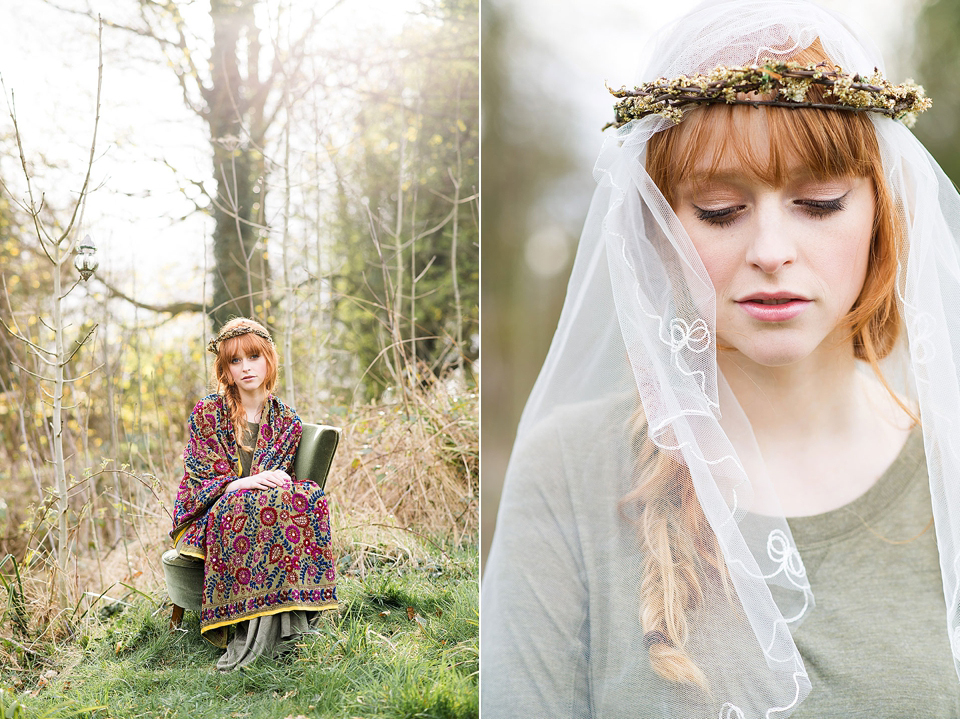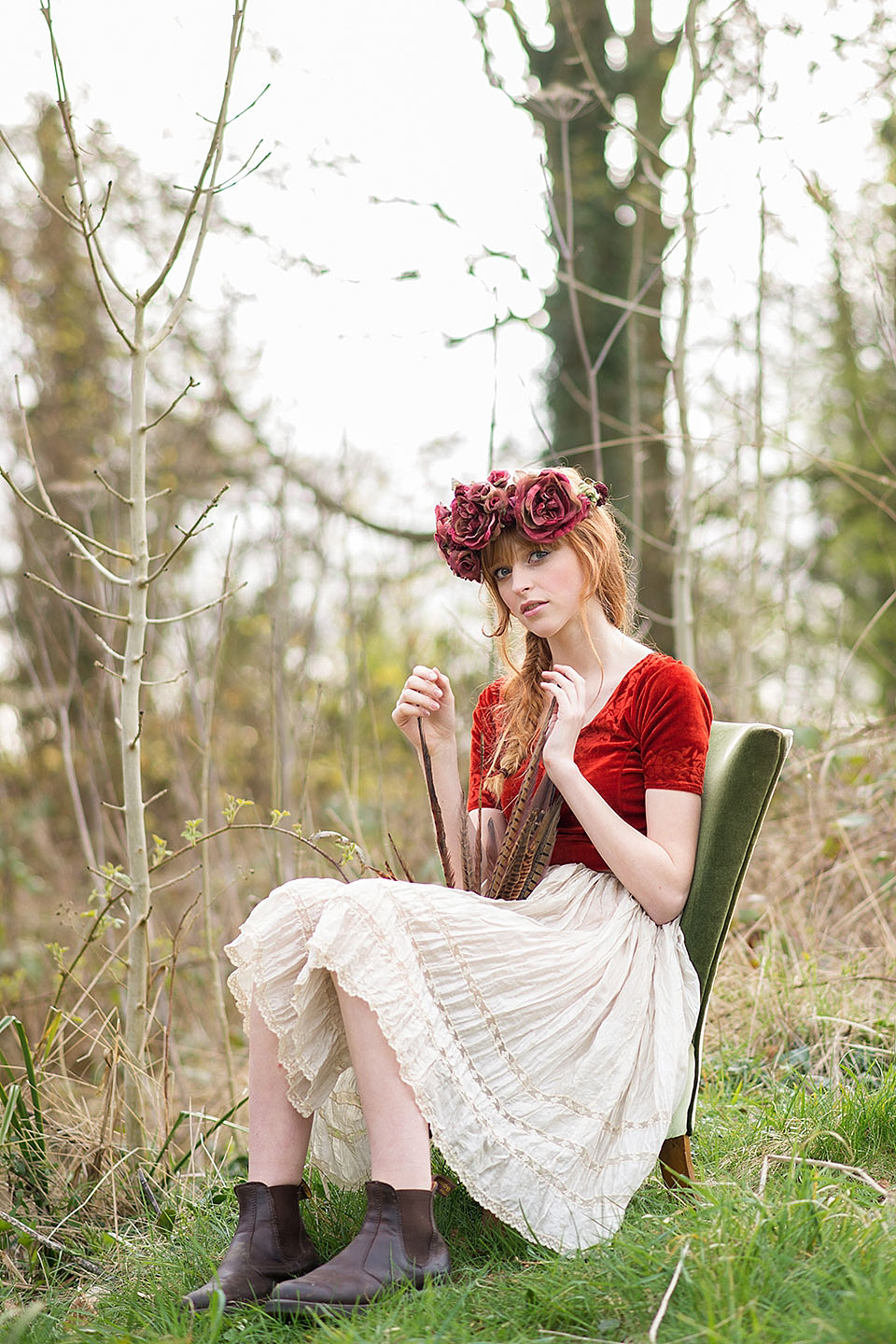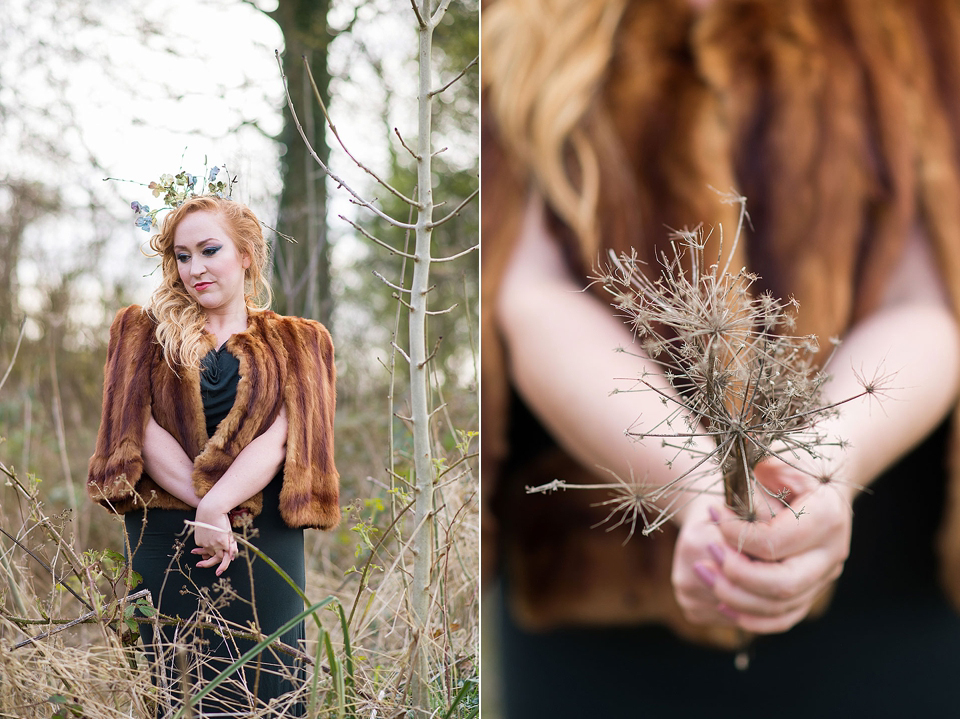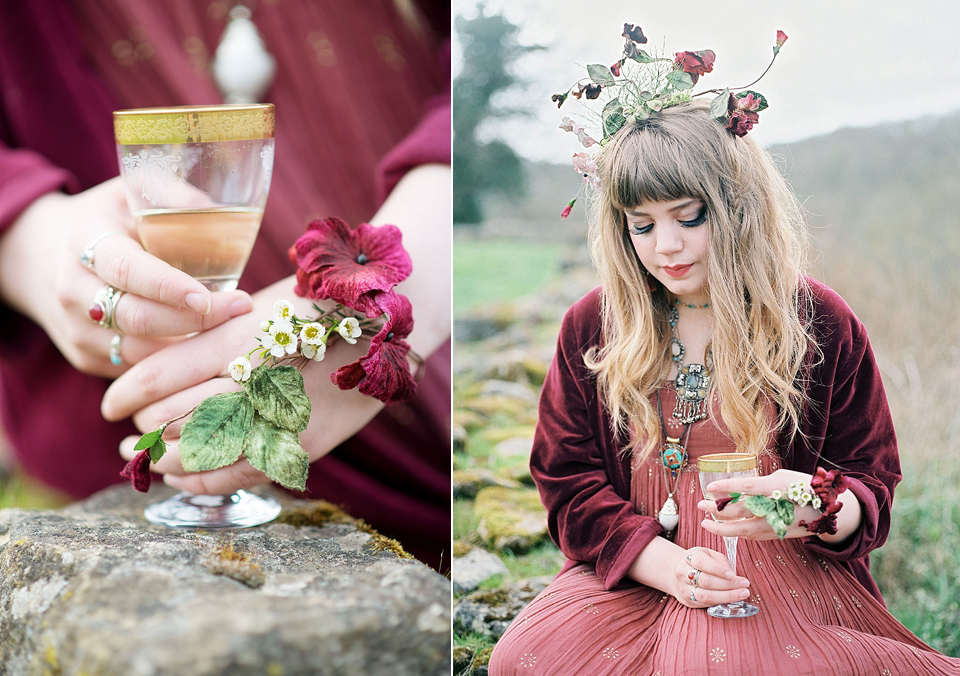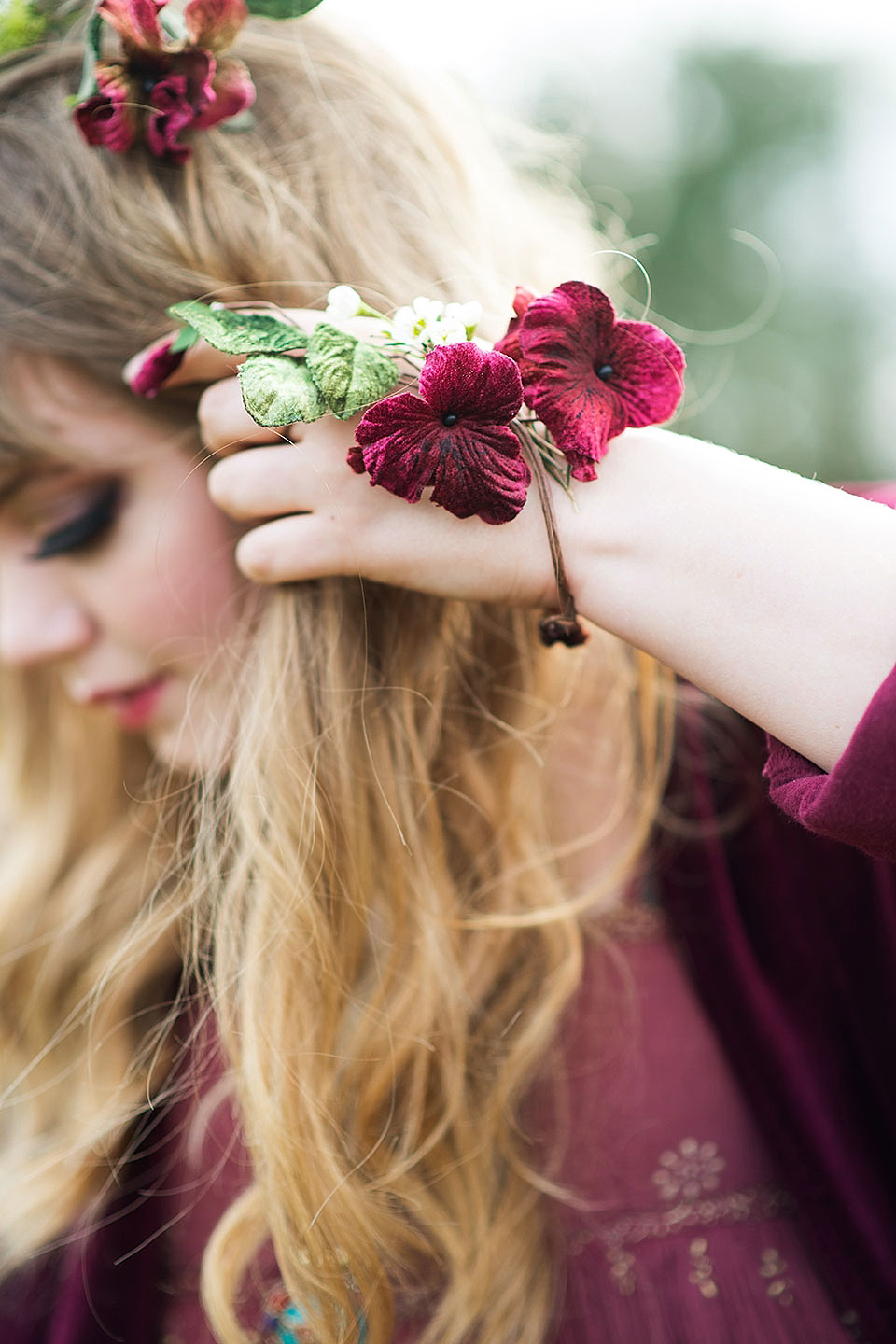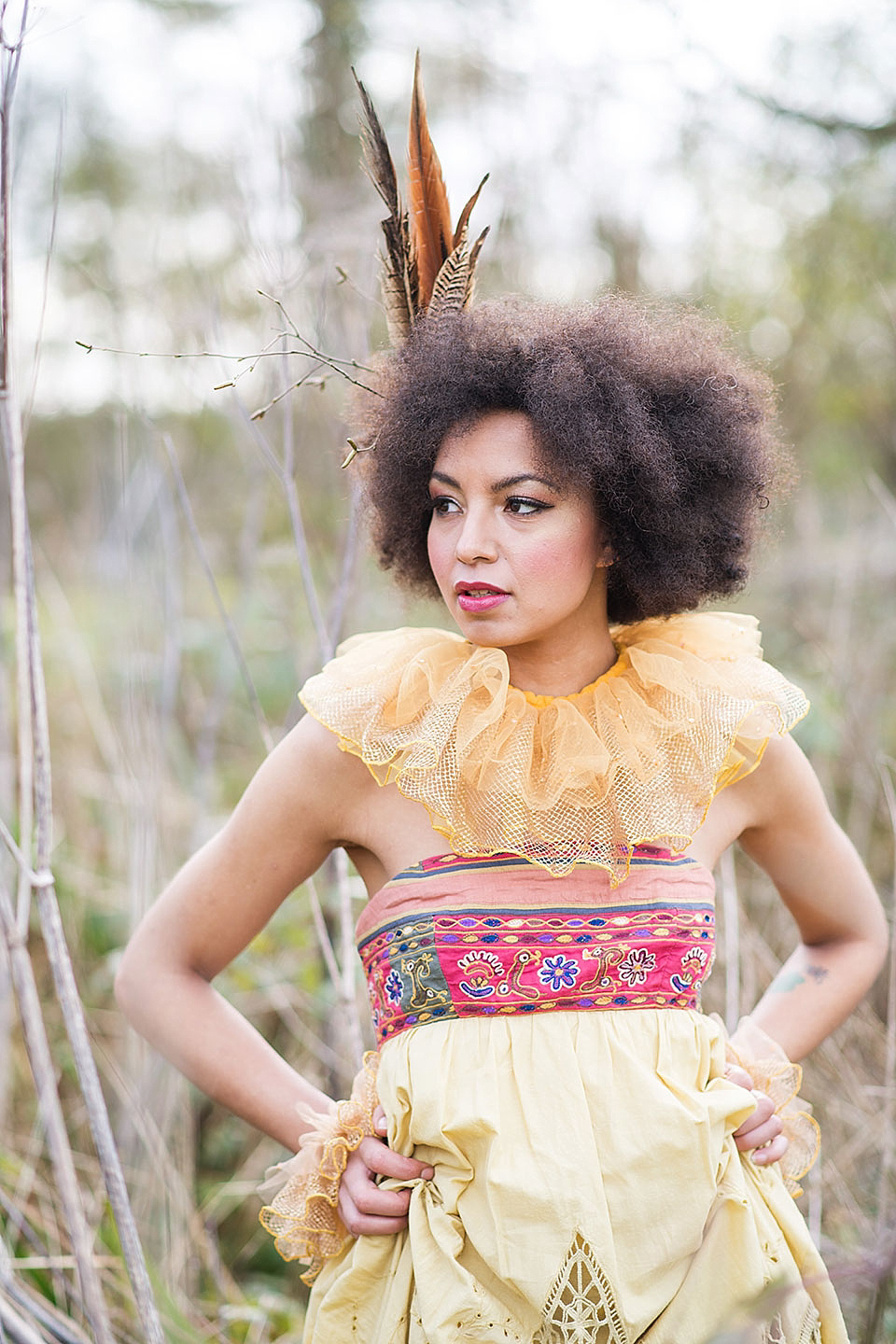 I hope that these gorgeous photographs and this feature have inspired any of you who plan to visit Whitby soon to take a trip over to The Shepherds Purse at 95 Church Street – you'll find it, just ask the locals.
Please say hello to the girls from me if you do.   You can find The Shepherds Purse on Facebook, Twitter and Pinterest.
I would like to thank Georgina Harrison for supplying the images you see here today – hopefully they will keep all you Pinterest lovers busy for a while!
Love Annabel
Photography – Georgina Harrison Photography
Florist – Annie Williamson
Dresses, Floral Crowns & Accessories – The Shepherds Purse
Make-up Artist – Marci stuchlikova
Follow Love My Dress® on Google+