I'm so proud that Love My Dress® is able to support so many wonderful designers, and provide a platform for promoting beautiful bridal wear to brides with discerning style.  One of the most popular designers we take pleasure in supporting is Charlotte Balbier, who clearly, our readers adore in their droves (if you need proof, click here to see many of our readers looking beautiful in a Charlotte Balbier design).
Aside from the fact I am stupidly excited that I get to feature designer Charlotte's own astonishingly beautiful and dreamy wedding very soon on Love My Dress, I am so honoured and happy that Charlotte asked me to also be the first wedding blog to reveal her beautiful new collection with you all.  The 'Iscoyd Park' collection is adoringly named after the wedding venue where Charlotte Balbier and Edward Bedford celebrated their marriage in December 2013 in the idyllic Shropshire countryside, and is made up of over twenty new gorgeous gowns in an array of styles to suit the modern day bride, her wedding and style.
"With a mixture of excitement I launched my 'Iscoyd Park' collection at White Gallery London in April. Iscoyd Park is my 11th Charlotte Balbier collection. It has been much anticipated and inspired by my very own wedding at Iscoyd Park in December 2013, that I'm delighted to say Annabel will be sharing with you all next month."
The new collection includes two designs that were actually worn by Charlotte on her wedding day, aptly named 'The Charlotte' and 'Iscoyd Park.'
Charlotte Balbier's new collection sees fashion forward gowns that are forward thinking for the new generation bride sitting alongside Charlotte's signature style and look. Soft French lace and utterly feminine in charm and grace, this combination sees the Balbier brand moving in a new and exciting direction.
Charlotte Balbier's gowns are inherently traditional but with that added extra twist of fashion for a modern gown, bride and wedding day. The collection presents classical elegance and timeless gowns that never go out of fashion in an array of styles, silhouettes, fabrics and a soft Gold, Pink and Ivory colour pallet. The 2014, 'A Decade of Style,' collection won the Wedding Ideas 'Designer Of The year' award. With the beautiful new Iscoyd Park Collection, this year is all set to become Charlotte Balbier's most successful year to date with exciting plans and collaborations.
Charlotte tells us more…
"The Iscoyd Park collection was designed with love close to my heart. With the collection drawing on such personal and emotional inspiration I was more nervous than ever launching this particular collection. Thankfully, the collection has been wonderfully received by my brand partners the bridal boutiques, the press and those most dear to me – my brides."
"The two signature gowns, 'The Charlotte' and the 'Iscoyd park' gowns worn on my wedding day are my favourites and a firm favourite with brides. It is so thrilling and wonderful to think brides will also share the magical experience of wearing my very own wedding gowns."
We already know how much our readers adore Charlotte Balbier, but it's great to see Charlotte's own stockists singing such high praise for this quintessentially British brand…
"Charlotte Balbier's 'Iscoyd Park' collection demonstrates a wonderful selection of unique laces with interesting tones that reflect the designers love for antique and age-old styling. The necklines and sleeve details refer back to the classical styling of Audrey Hepburn, Grace Kelly and Marilyn Monroe. As always there is a true understanding of the female form in all its curvy-glory as show through the cleverly concealed bodices and forgiving lace-up backs.
The collection seems to discuss some wonderfully iconic and age-old styles, fabrics and forms. This was then confirmed when we saw Charlotte's very own wedding photographs. Each snap was a gentle and classic pose that reflects the elegance and poise we see in her collection. This will be a lovely collection to visit as a budding bride as you will be witnessing a true moment in bridal history."  
(Nikki & Eve The White Closet West Didsbury)
"We are enormous Charlotte Balbier fans and were delighted to start stocking these fabulous designs in 2011 and every year since we have loved so many of these stunning gowns – we have nearly every single current style! When Charlotte visited our boutique in March for a designer weekend, we were privileged to be able to see some of her latest Iscoyd Park collection.  We absolutely loved them and so did our brides, with one bride even choosing the signature dress on the day!
It was impossible not to love all of the dresses Charlotte has created; an amazing collection of iconic styles from the finest laces and with the most exquisite beading. We loved the pale gold and pretty pink hues of the fabrics she used, Iscoyd Park is by far the most splendid collection we have seen!"
(Kelly, The Wedding Company Plymouth)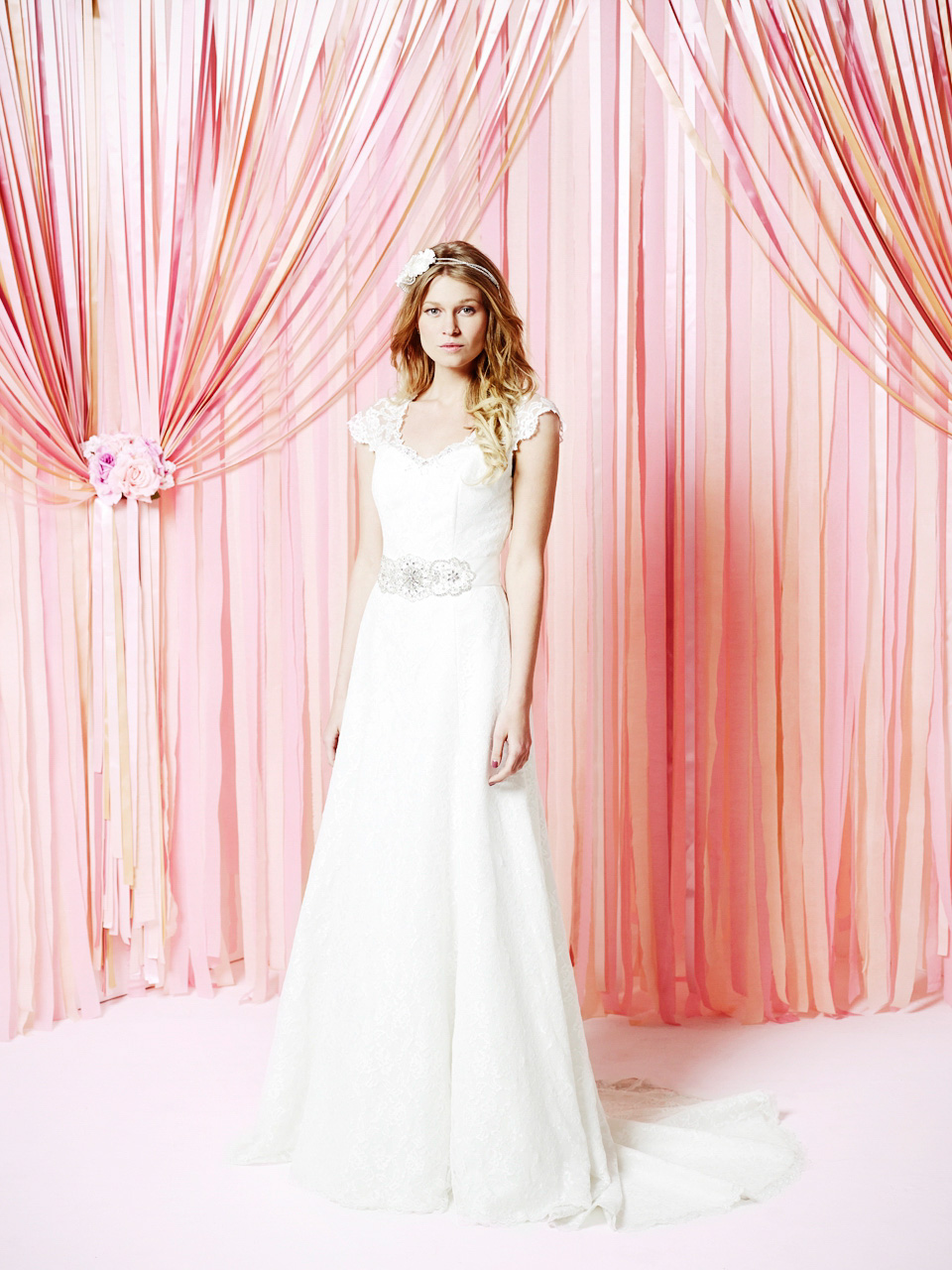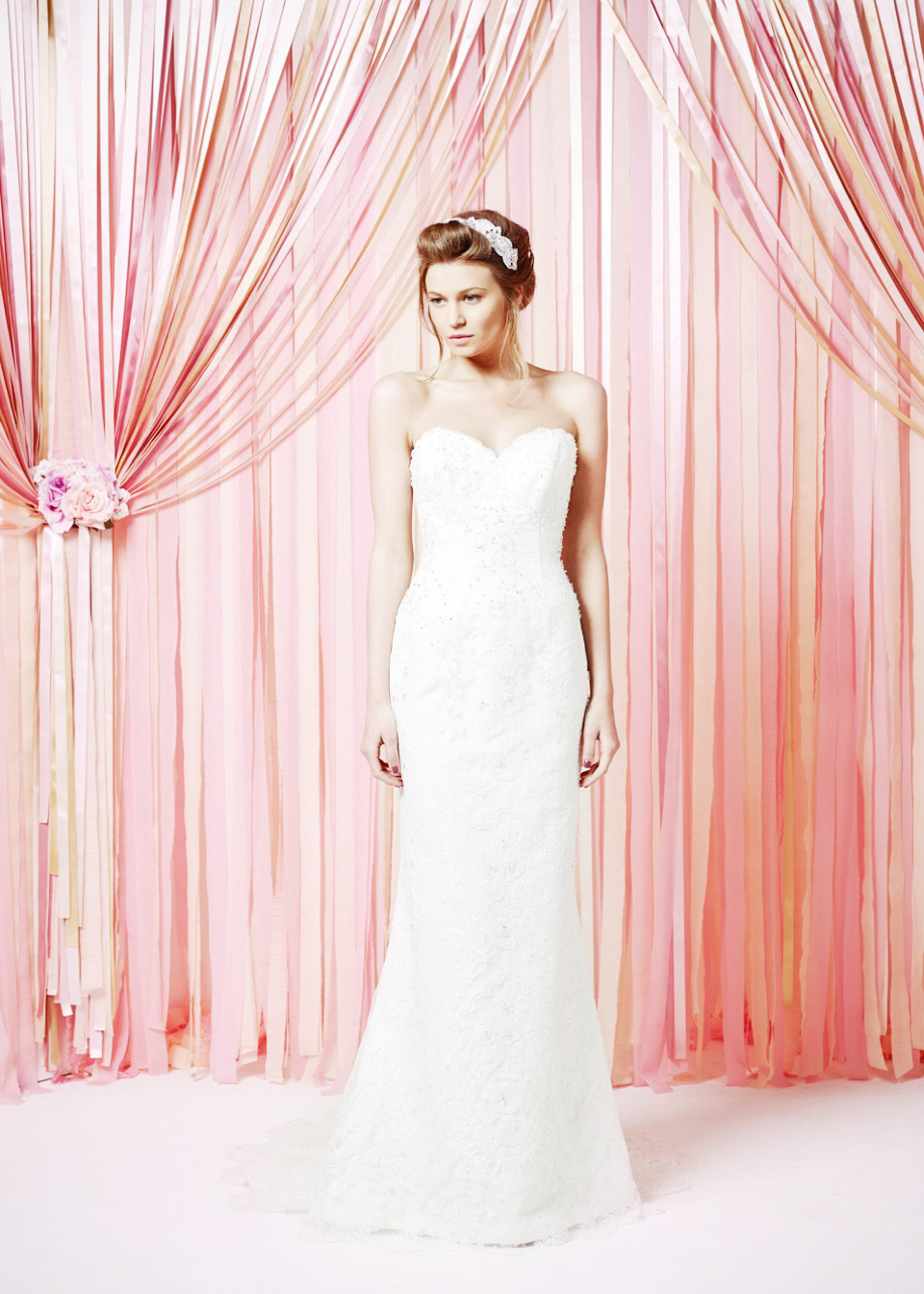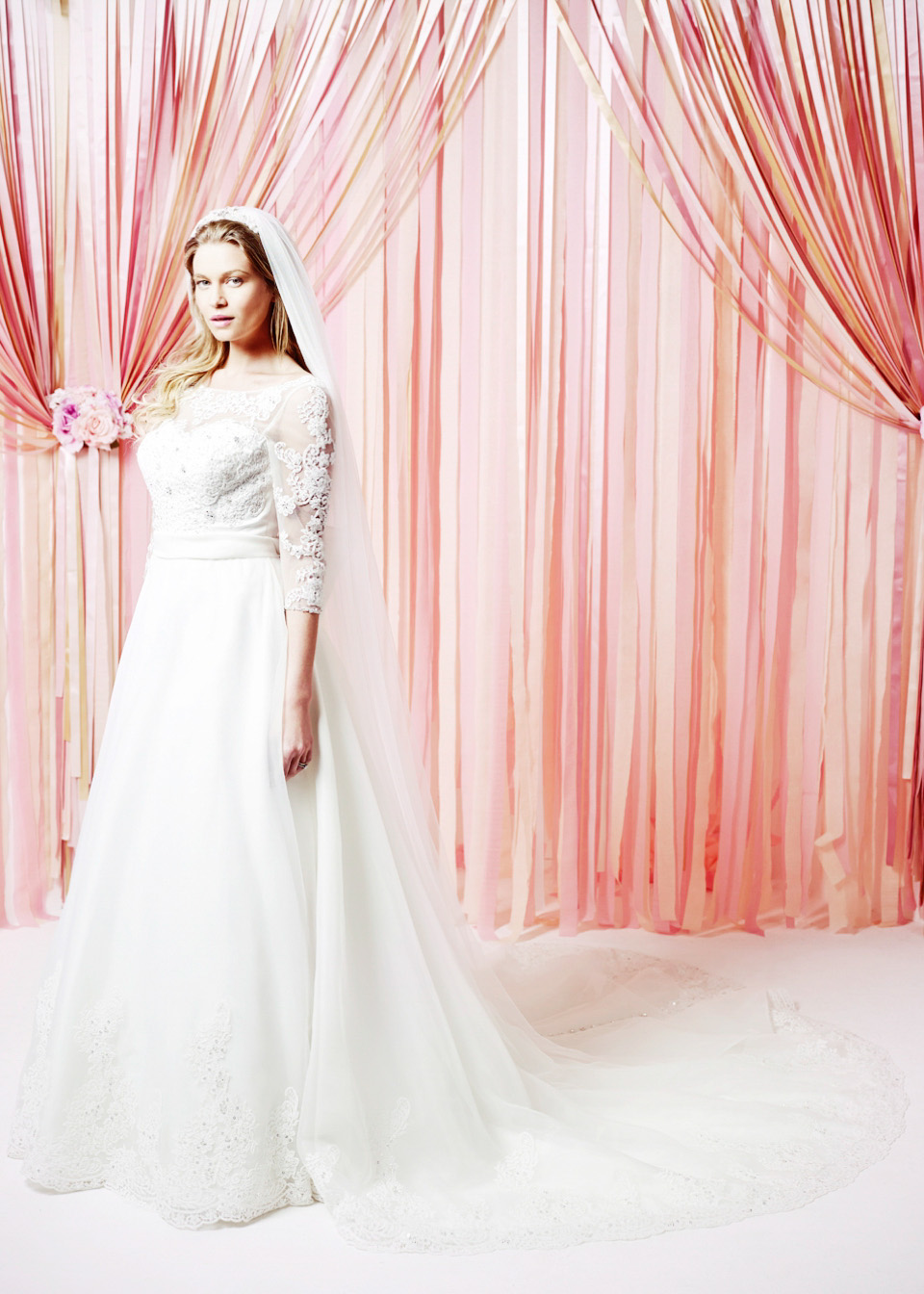 I'd like to thank Charlotte Balbier for asking us to share these images with you today and I hope you find something you love.  We'll be sharing Charlotte's out-of-this-world wedding on Tuesday 5th August – make a note ladies! You will utterly love the photographs.
If you would like to learn more about any of the designs you see on this page today (hover your mouse over each image to find their name), please contact your nearest Charlotte Balbier stockist – a full list of stockists can be located here.  You can also follow Charlotte Balbier on Facebook,  Twitter and Instagram.
Are you a Charlotte Balbier bride? What design have you gone for? And which is your favourite design from the beautiful new Iscoyd Park collection?
Love Annabel