I have a confession: I'm so in love with this wedding I'm struggling to know where to begin. There are so many inspiring details – brace yourselves for a major Pinterest session.  And wait till you read the story behind the dress! I've never seen anything quite like it, and knowing its unusual origins makes it all the more beautiful. Annabel and I are also in love with these beautiful photographs by Binky Nixon.
Blogger Jodie and Andy, both musicians, based their wedding around the things they love. "We wanted our wedding to reflect us and our life. We love nature and walking in the woodland with our little Jack Russell Ralphy, so we wanted our wedding to be very natural and rustic. We also love all things antique and vintage; our house is a cosy ramshackle cottage and I love making things so it gradually became a handmade wedding."
Photography Copyright (c) 2014, Binky Nixon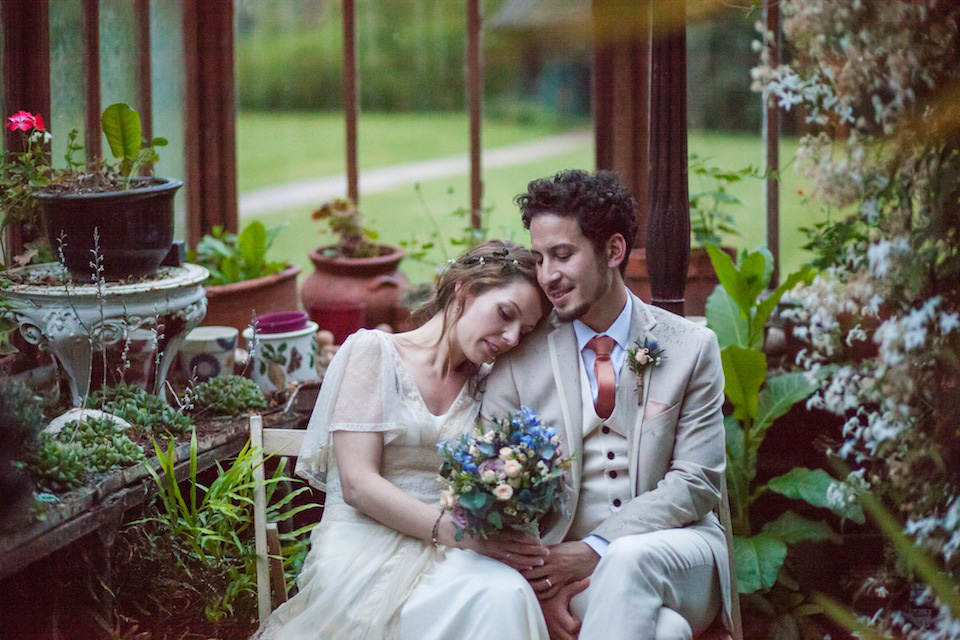 "We were hoping to marry in a woodland surrounded by bluebells, but the UK weather meant we needed an indoor option too. We visited over eight venues but fell for Milden Hall – a beautiful 16th century Tudor barn in Suffolk. It took our breath away… exposed beams, antique furniture and a wood burning stove! It was perfect and very 'us'. As it happened, it rained solidly ALL day so there was no woodland ceremony, but there were some lovely pictures in the rain!" (Note to self: buy an amazing wedding umbrella).
Jodie's antique lace shoes – thought to be dancing shoes from the 1920s – came from the US via Etsy. She made her flower coronet herself after a few practice runs, and her earrings and bracelet were pieced together from jewellery she'd collected over the yearss."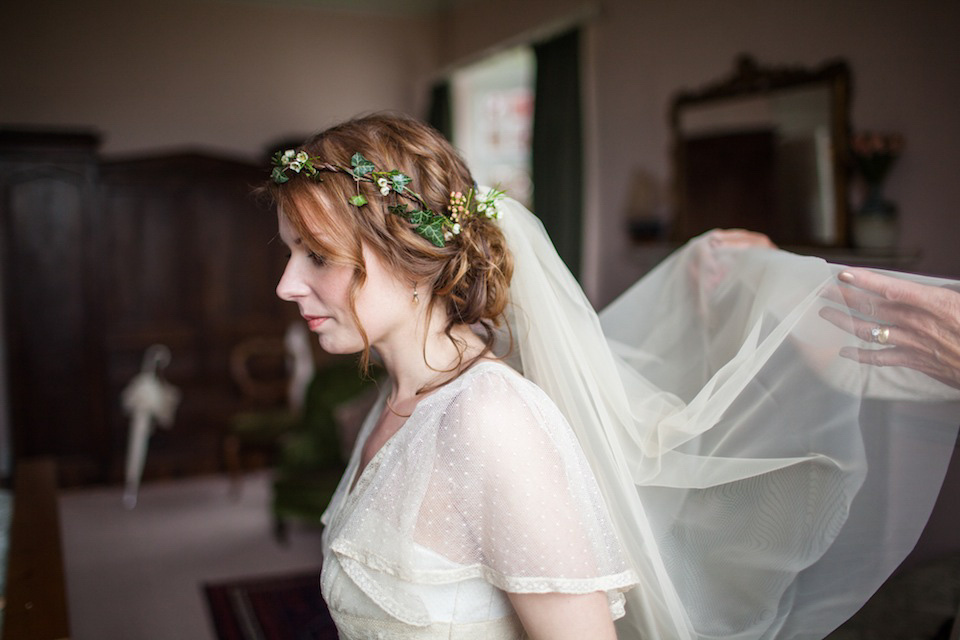 "Instead of a guest book we asked guests to write us a message or 'pearl of wisdom' onto a piece of patchwork fabric. I plan to turn them into a patchwork quilt… eventually! My uncle Brian who is an artist made us a wedding tree, and my dad carved the words 'Wedding tree' into a heart-shaped log he found."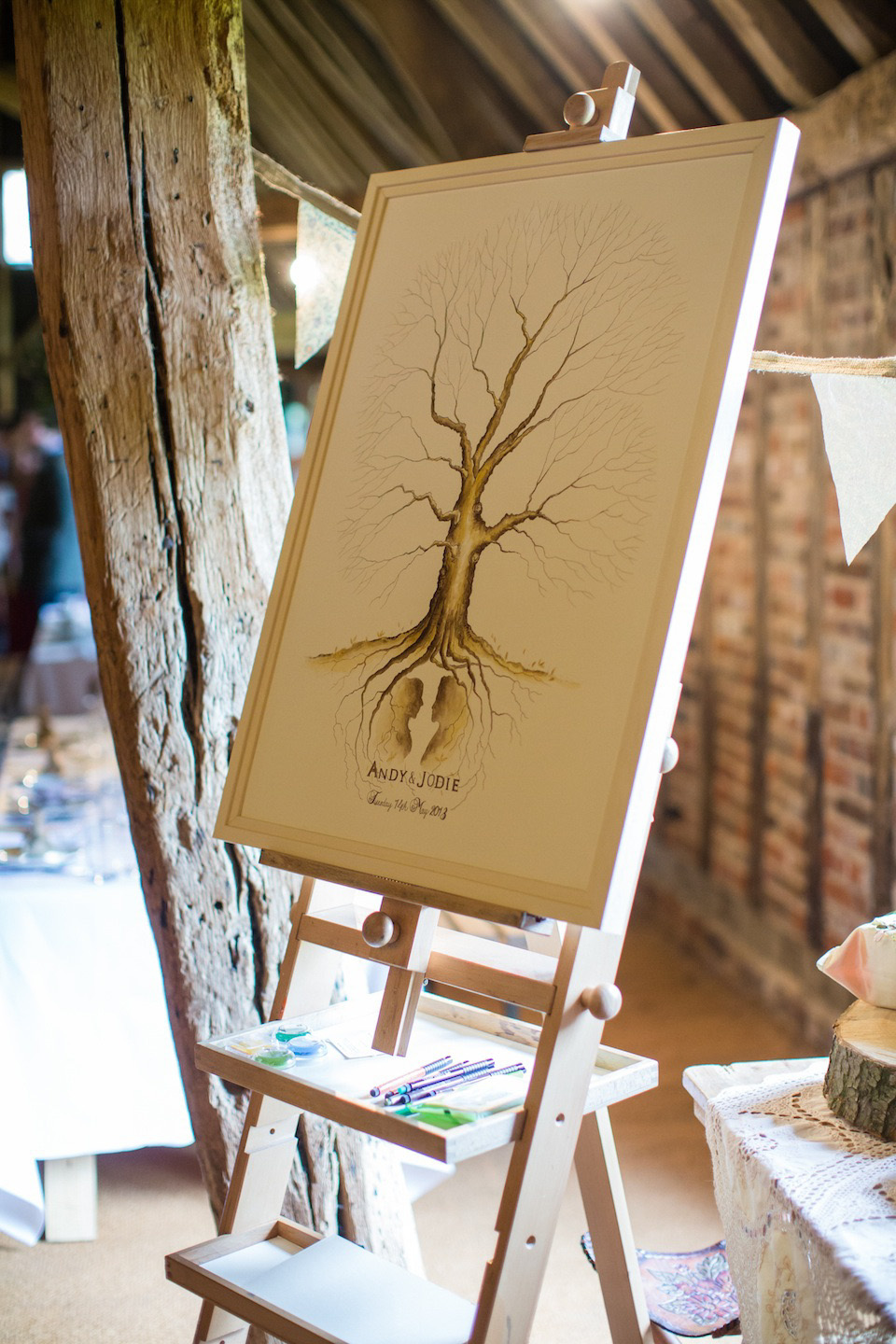 For entertainment during the day the couple chose gramophone DJs Matt and Annabel of It's a Wind Up! (a popular choice with Love My Dress readers, we even featured their wedding a little while back).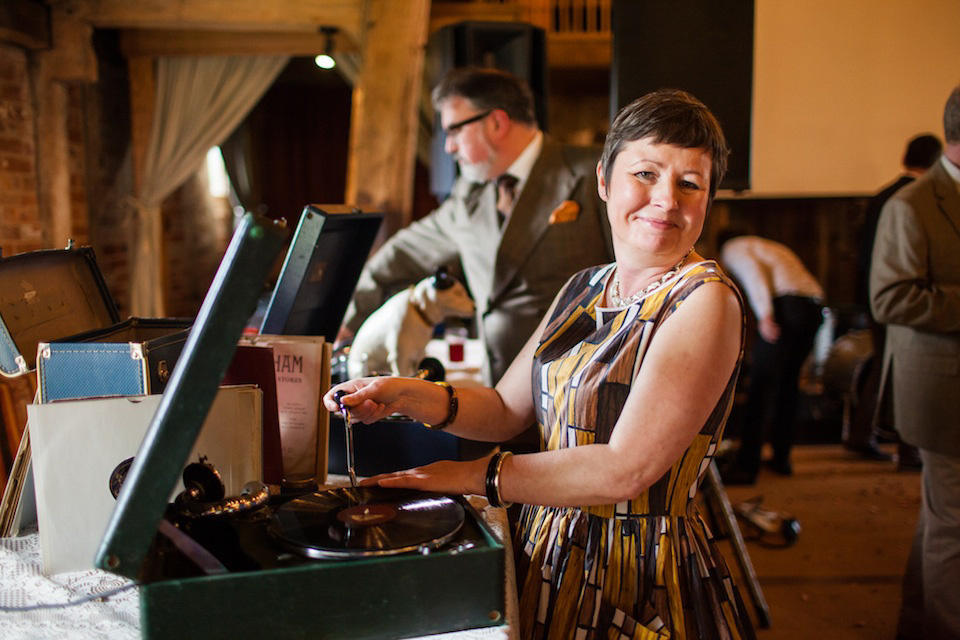 "We invited our guests to bring along a cake for our cake competition. Everyone loved getting involved and it meant we had a huge cake table which served as dessert! We also had a rustic cheese wedding cake, complete with handmade mice cake toppers."
"I was determined to do my own flowers and made the centrepieces, my bouquet, my bridesmaids' bouquets, and button holes. I sourced my flowers from a company in Holland as it was much cheaper. I loved how the flowers turned out and my bouquet dried beautifully.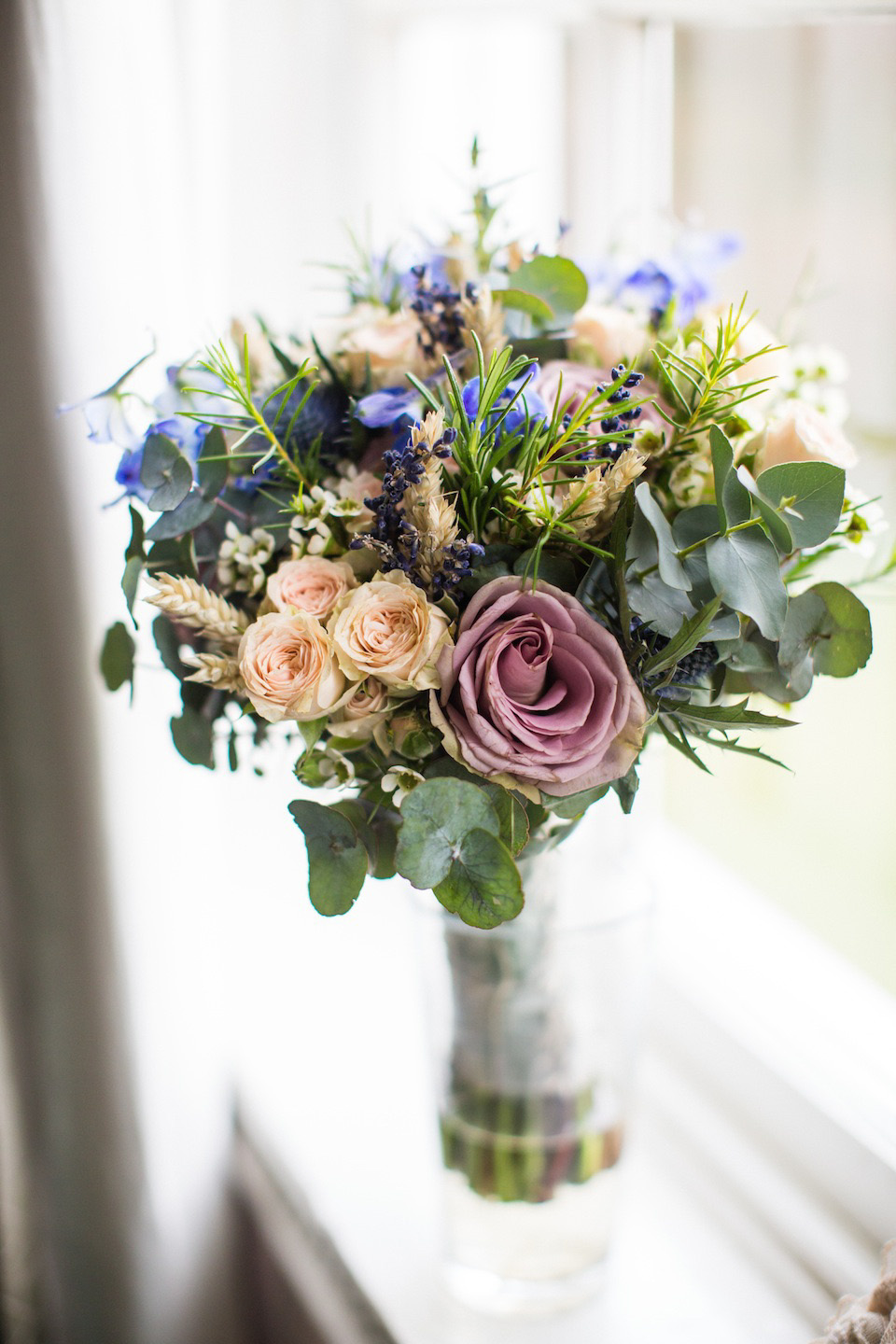 "While I loved trying on wedding dresses, none of the dresses were what I had in mind. So since everything else for the wedding was going to be made by hand I decided my dress should be too. A few years ago my lovely cousin Rita gave me a beautiful antique Normandy lace bedspread. We agreed it would make a beautiful wedding dress one day, and until now it had been our living room curtain! Rita sadly passed away a few years ago so it made me really happy to turn the lace into my wedding dress. I felt like she was with me, and I called the dress 'Rita'.
I made some sketches, and armed with my fabric off I went to dressmaker Adrienne from Adrienne Brides. When I told her I wanted to make a dress out of a curtain she thought I was crazy, but as soon as she saw the fabric she got very excited. I've never designed anything in my life but I trusted my instincts. The bedspread had a wonderful lace panel that I knew would make a beautiful waistband. Adrienne knew exactly what would and what wouldn't work and I trusted her completely.  
Seeing the dress come to life was a wonderful experience. For the same cost as a shop-bought dress I had something truly original and unique to hand down to my daughter one day."
Readers, if you adore this as much as I do you can read more (and see pictures of the dress before it became a dress!) on Jodie's craft blog, A handmade cottage. Several of her other wedding projects are there too.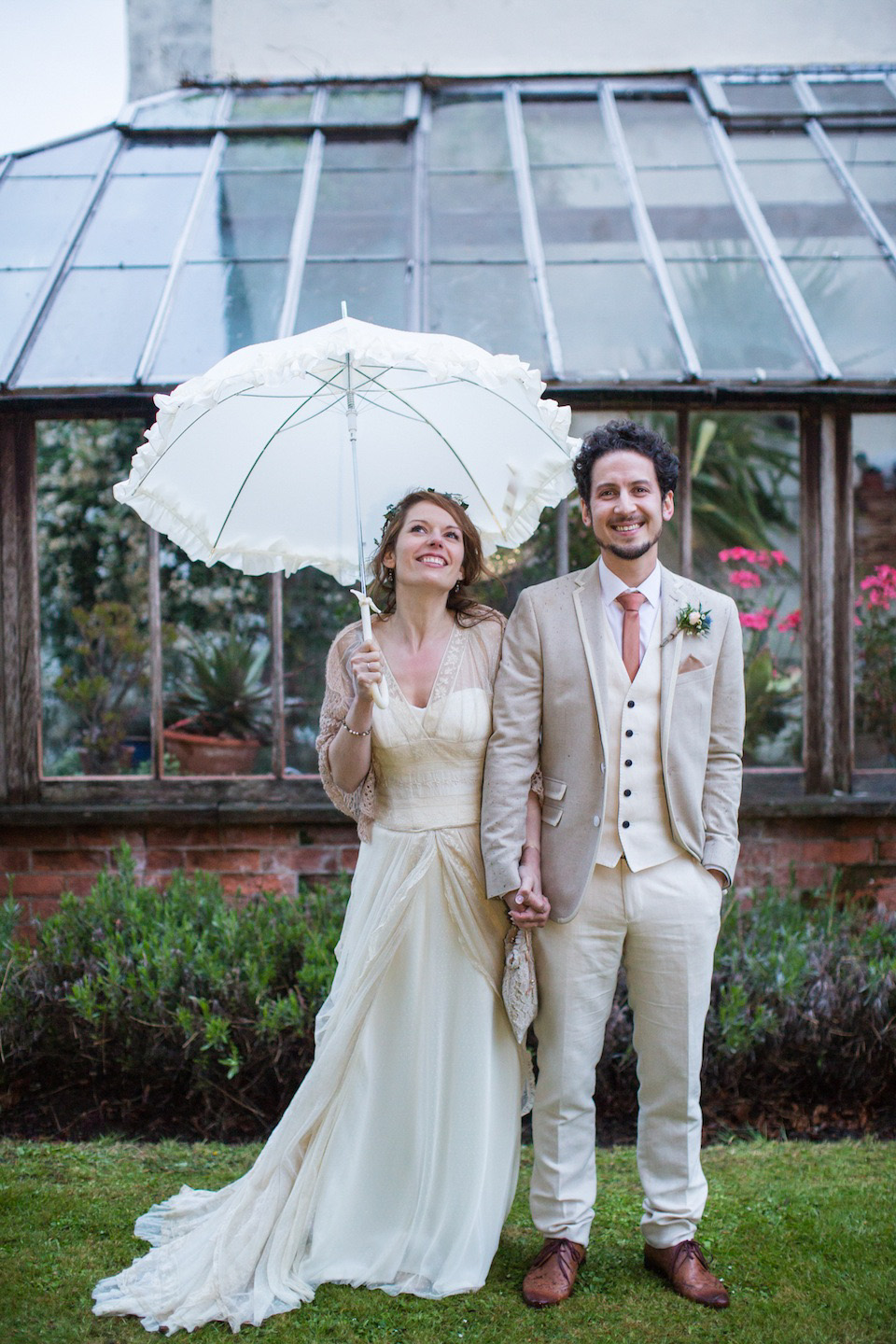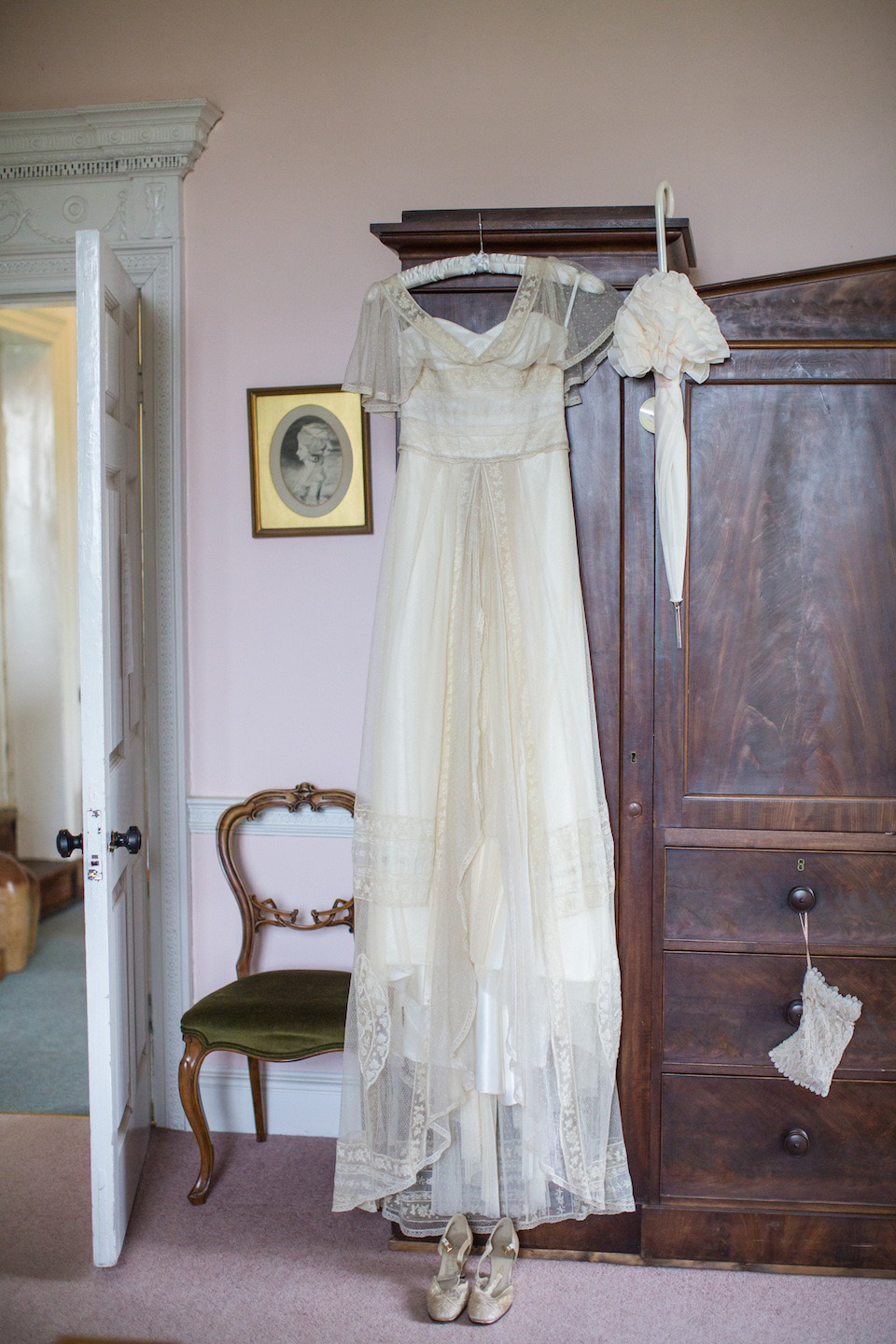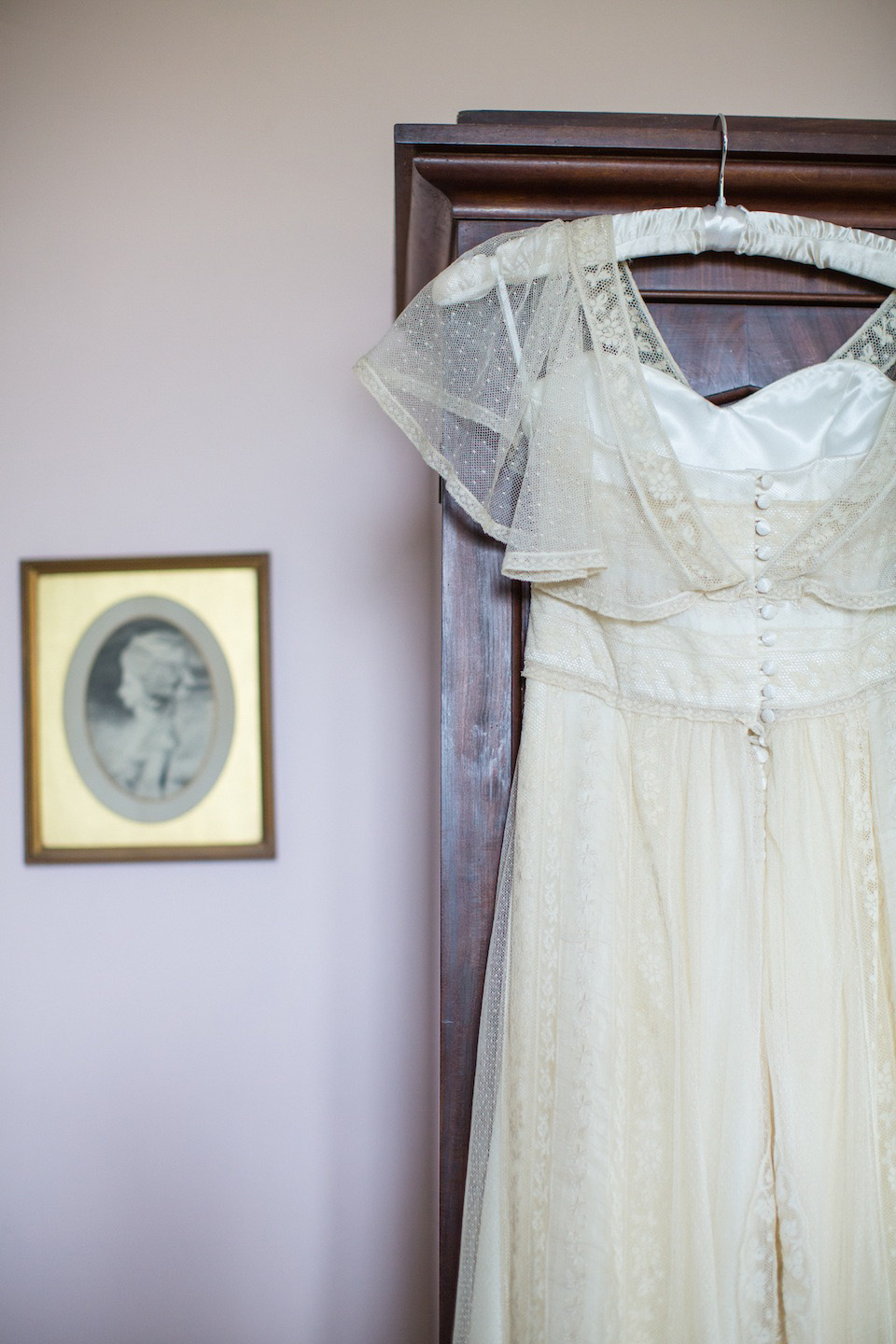 "Our photographer was Binky Nixon who actually went to school with Andy. She and her assistant Sally were amazing. I felt very at ease, in fact they were both so lovely they felt more like friends than photographer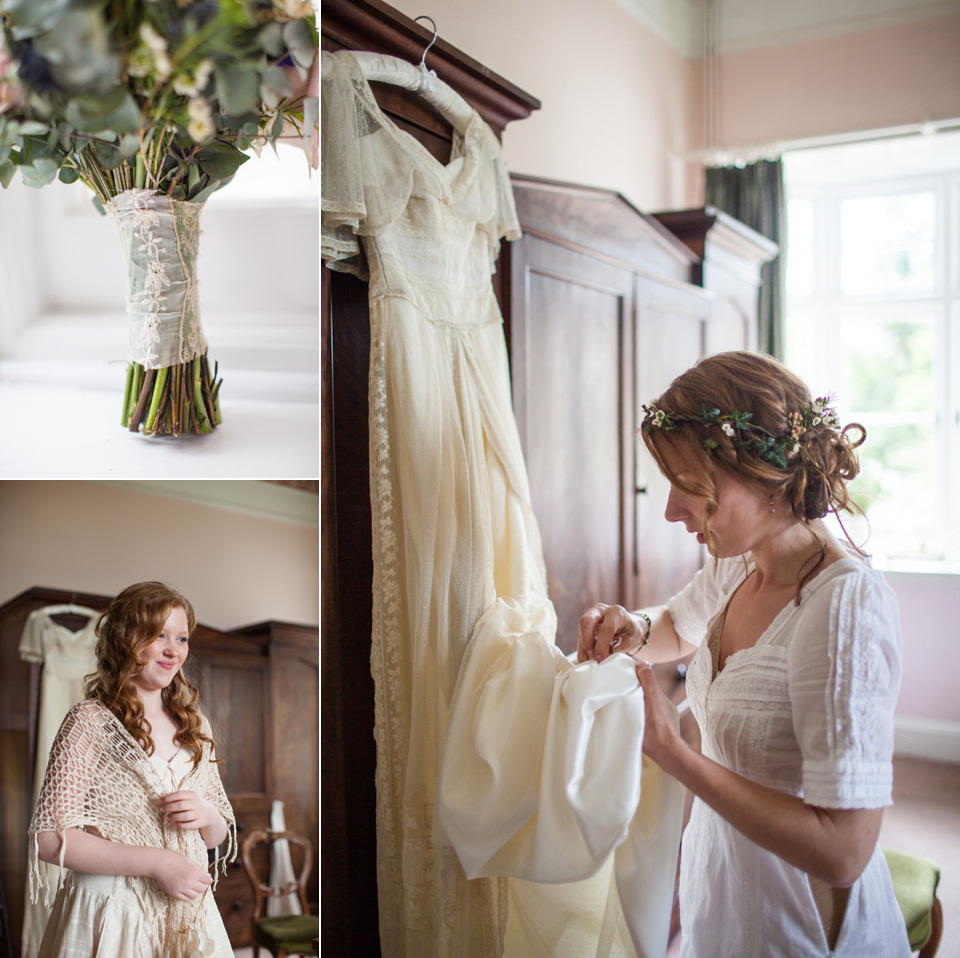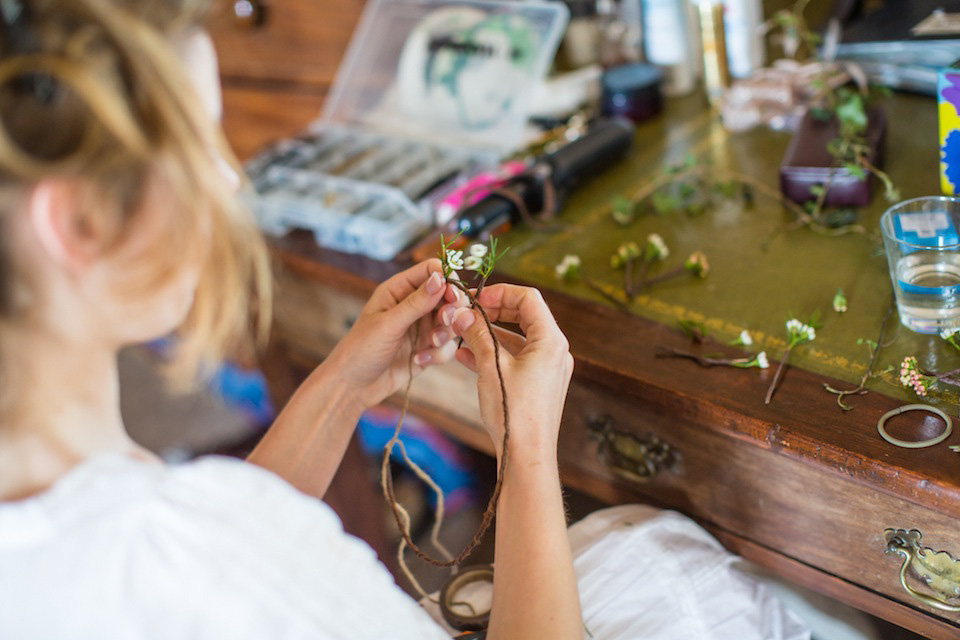 "I did my own, my mum's and my bridesmaids' make-up using Nars and Laura Mercier products, with some tips from Lisa Eldridge's video tutorials. My cousin Sarah, who manages Toni & Guy in Cambridge, did my hair.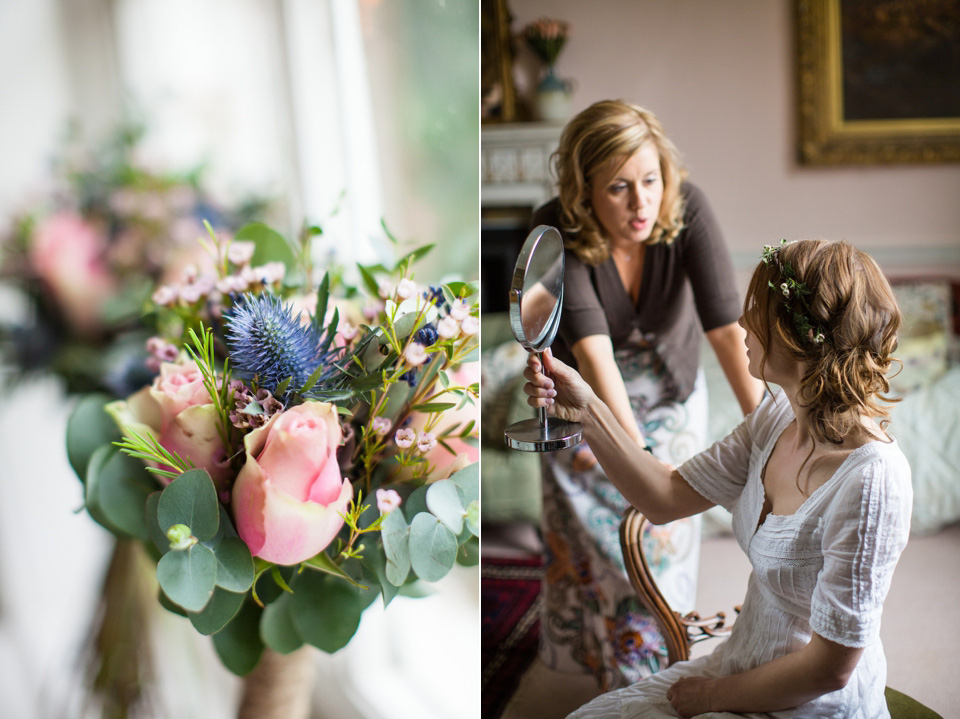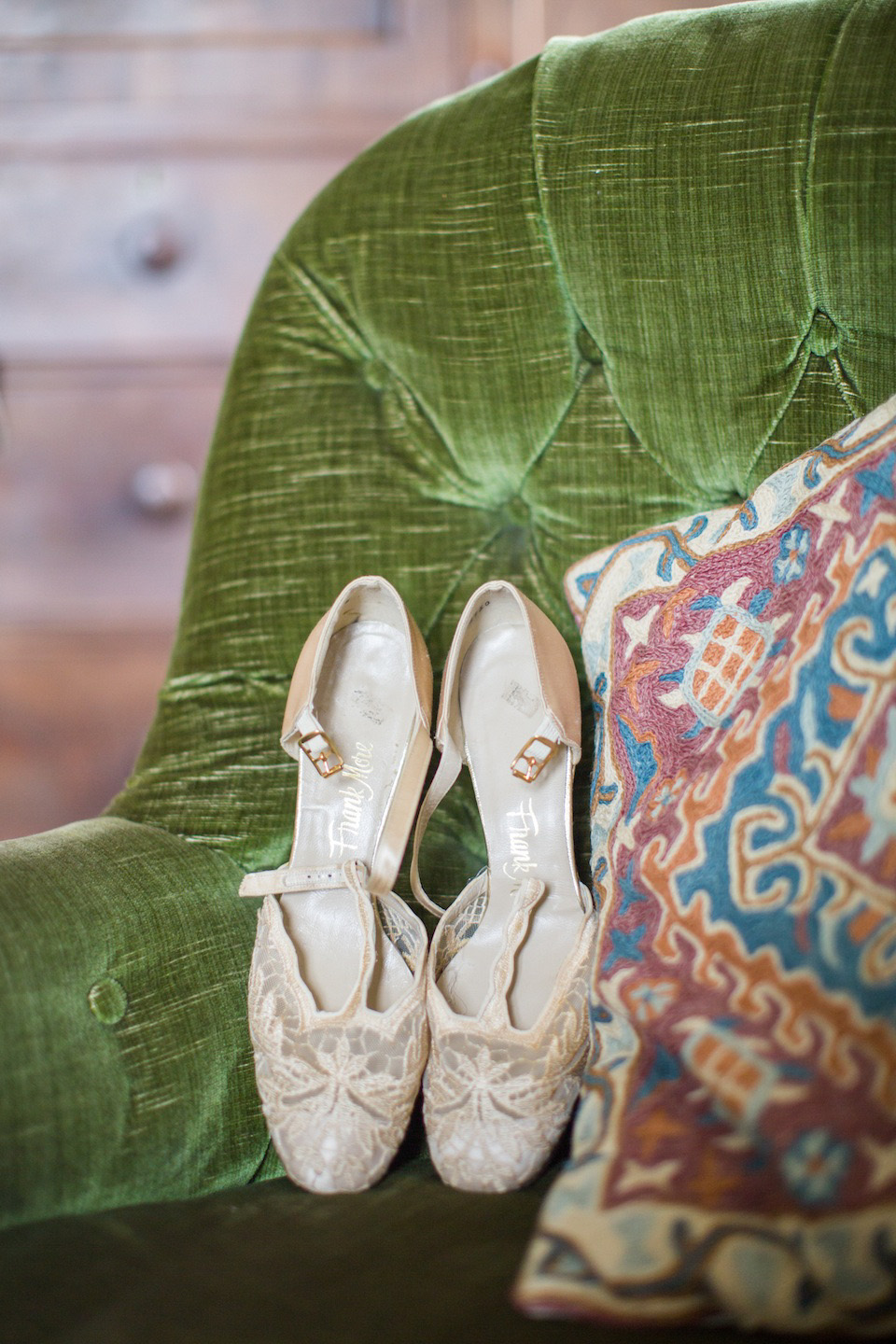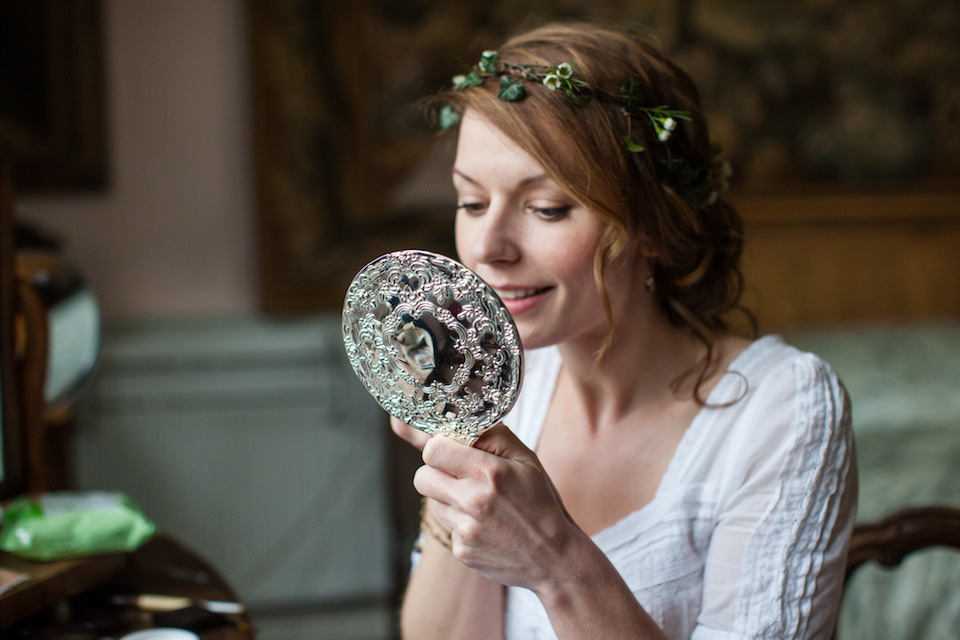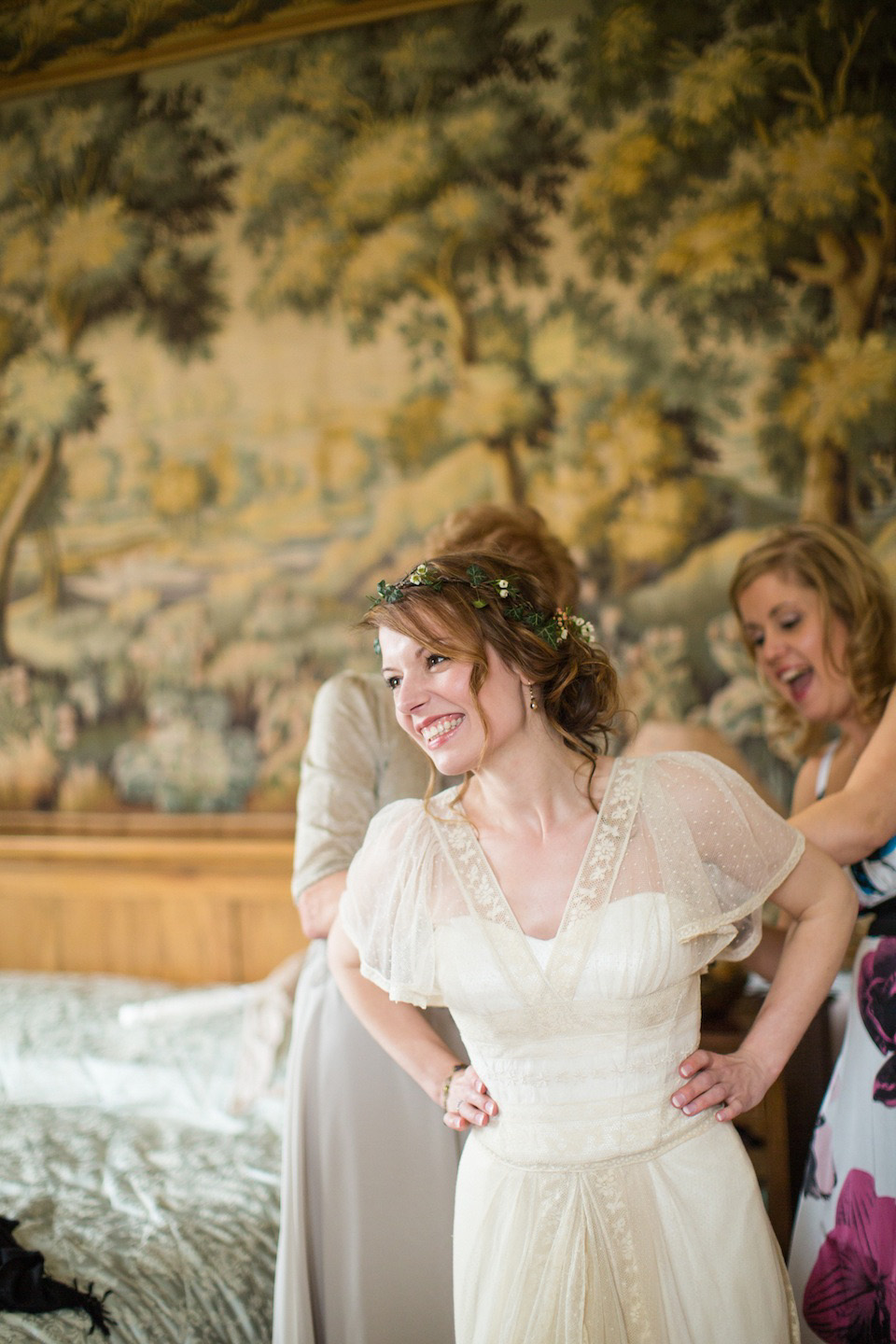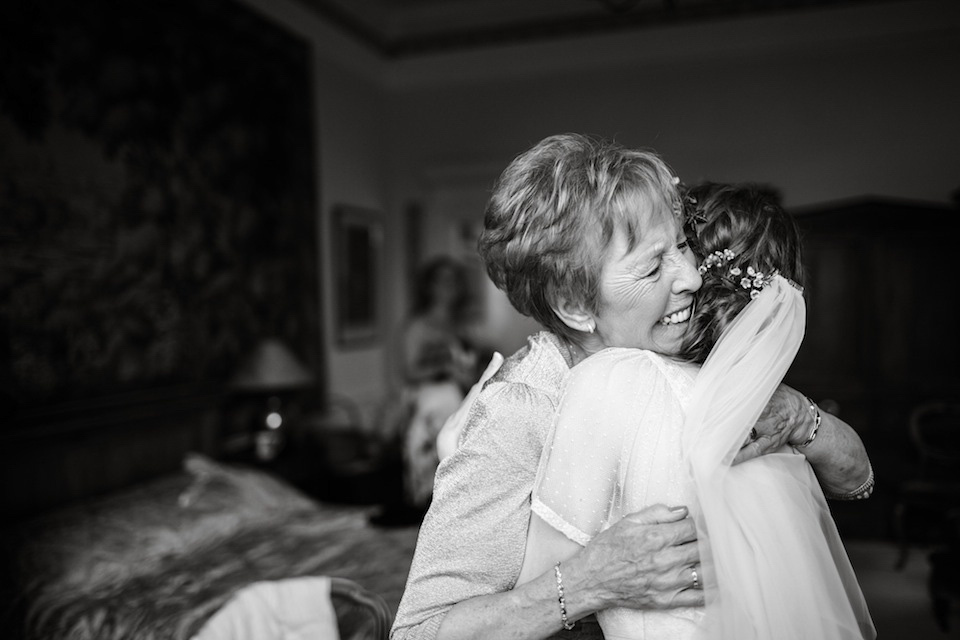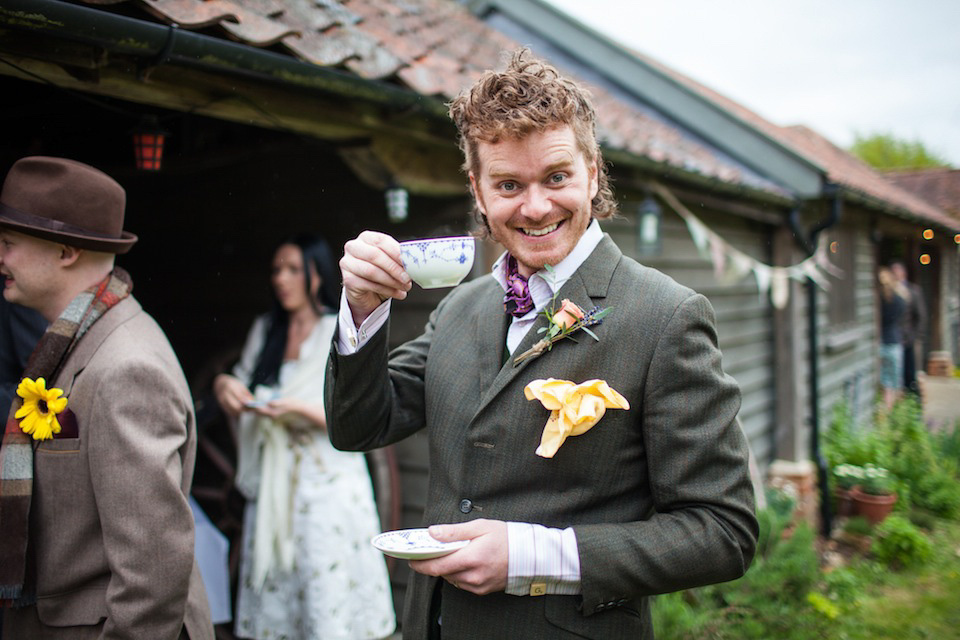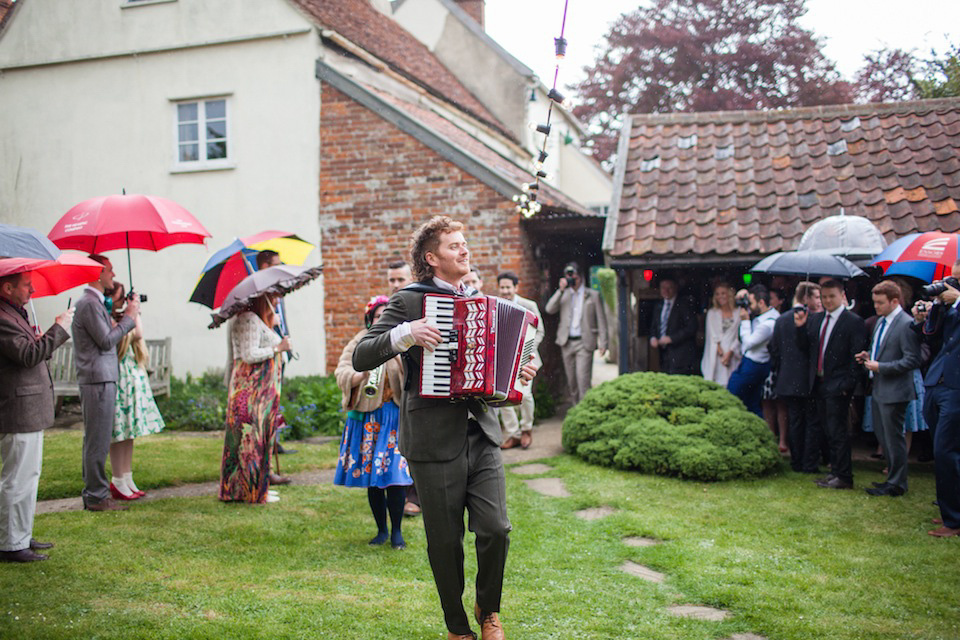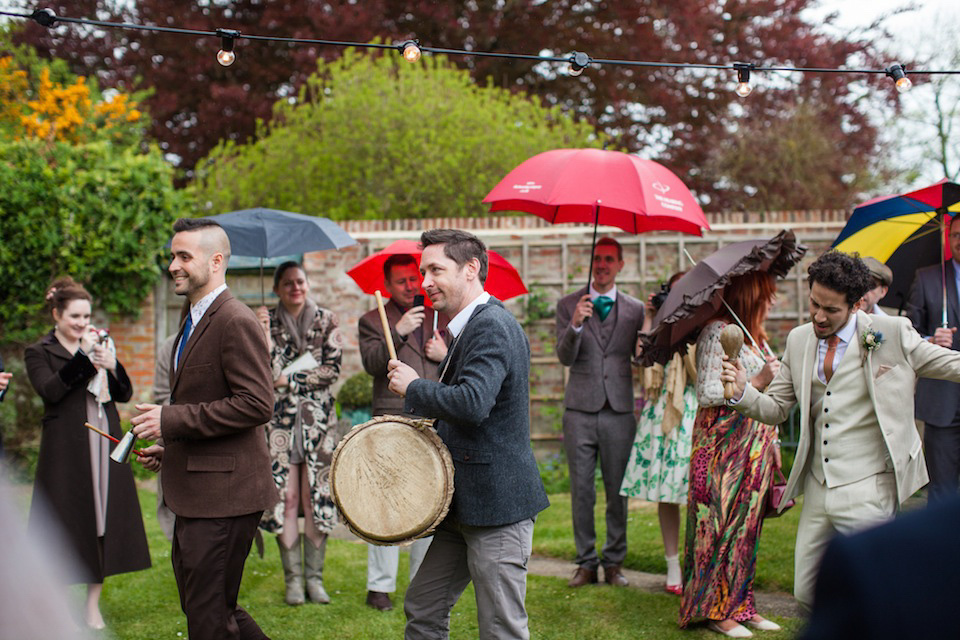 "We spotted Andy's suit in Ted Baker. We'd wanted something a little different, with a vintage feel, and it went perfectly with my dress. He looked so handsome."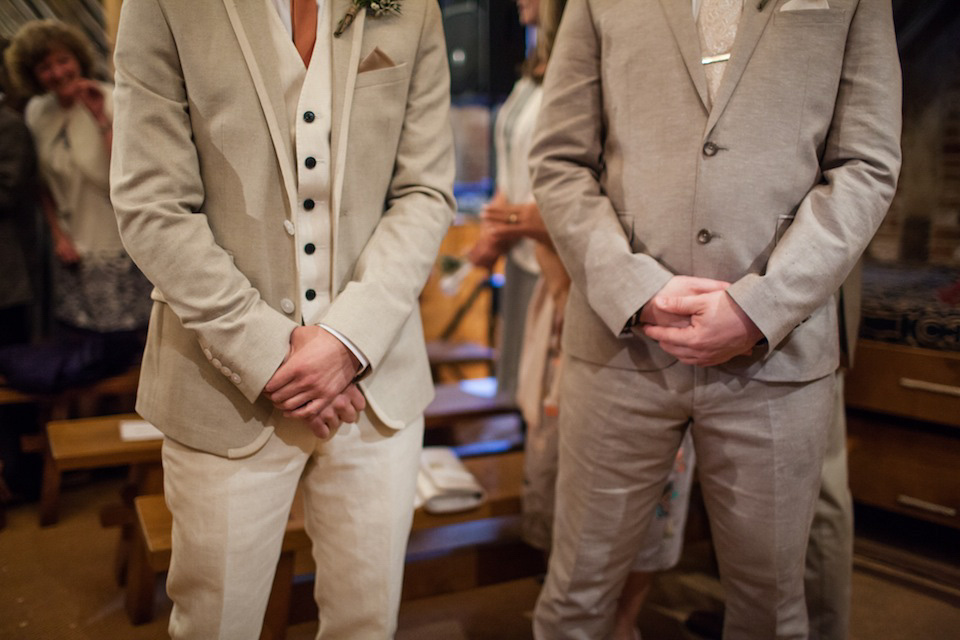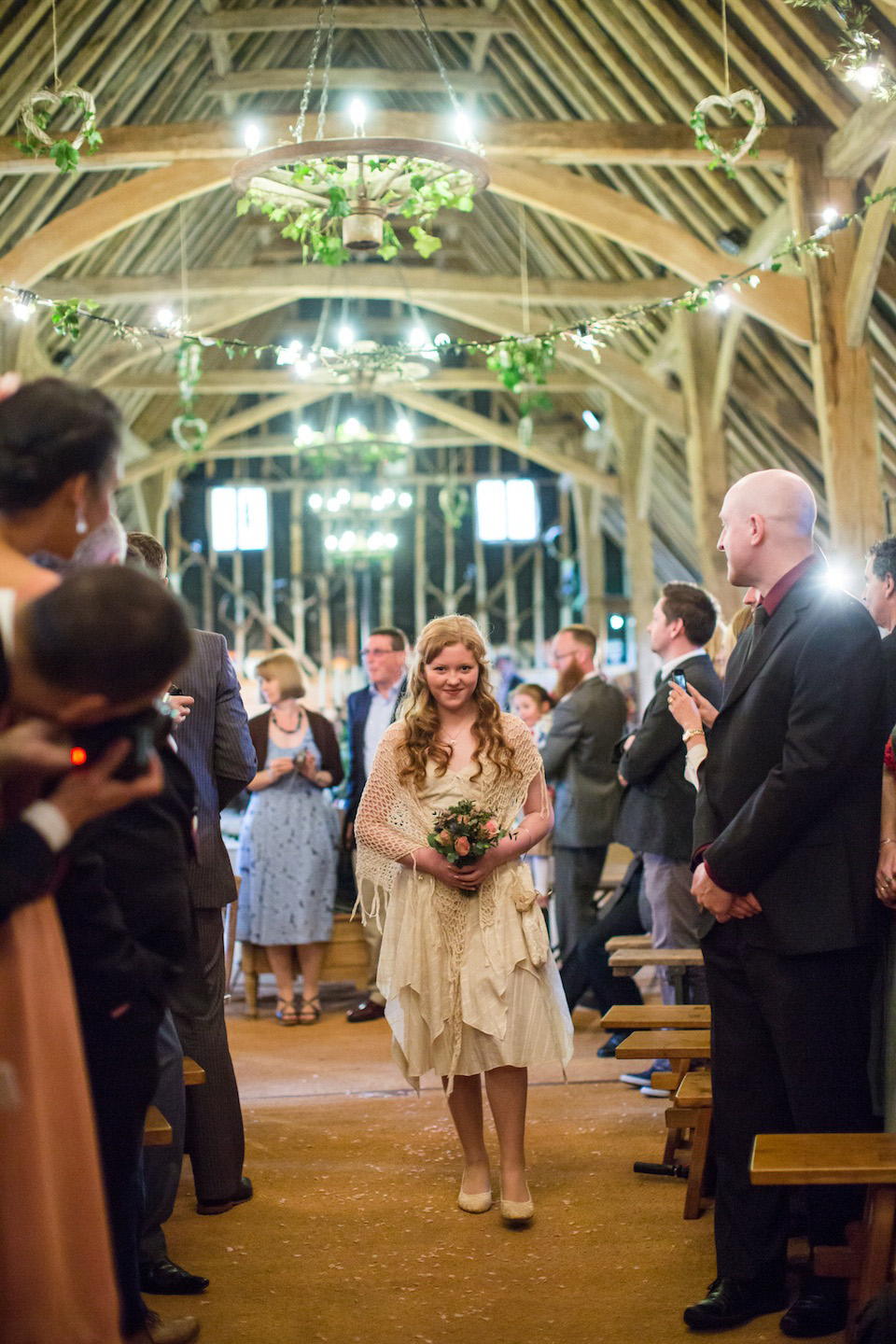 "My dad walked me down the aisle andwe tailored the ceremony to suit us, with help from our celebrant Michelle Taylor and wrote our vows ourselves. We had a hand-fasting ceremony, but added in a few more traditional elements too. "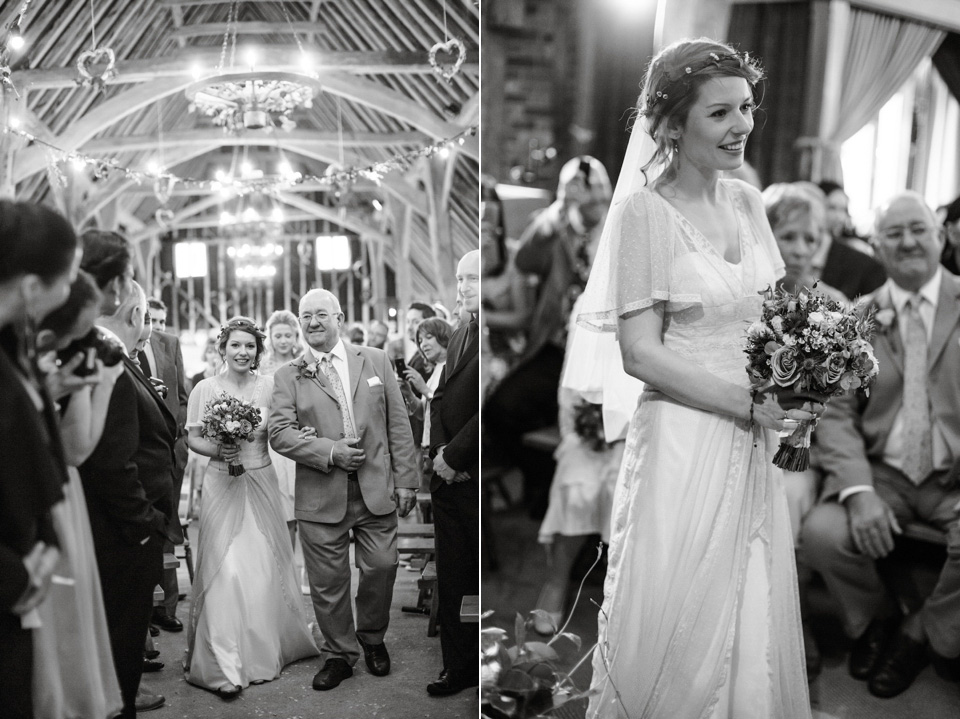 "We asked our good friend and songwriter Fiona Renshaw to write something special for us, which she did. It was a beautiful reading and a lovely moment in the ceremony.  My favourite moment of all was when Andy sung a capella to me – a beautiful rendition of Sam Cooke's 'Baby You Send Me' – complete with beautiful harmonies sung by his friends. It had everyone in tears."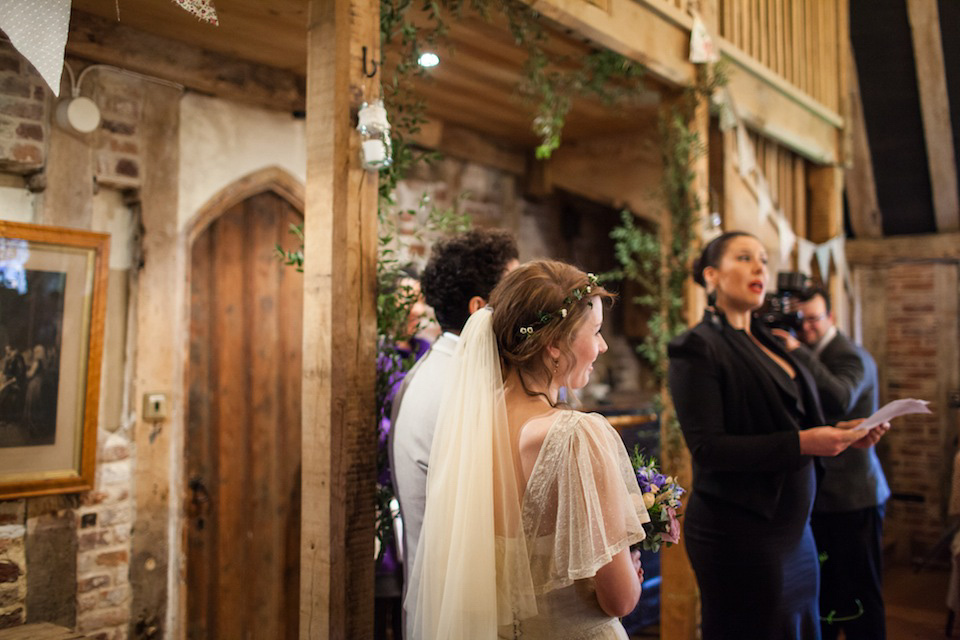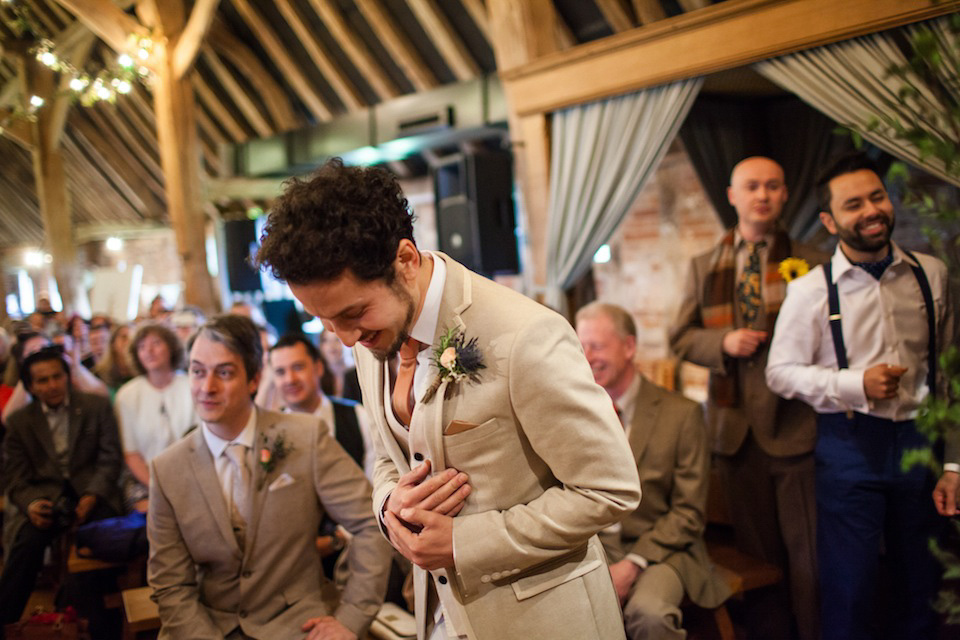 When they married in May 2013 Jodie and Andy had already been together 13 years. "We weren't in any rush to marry and were quite happy as we were, though I did tell Andy I'd like to marry before I turned grey!"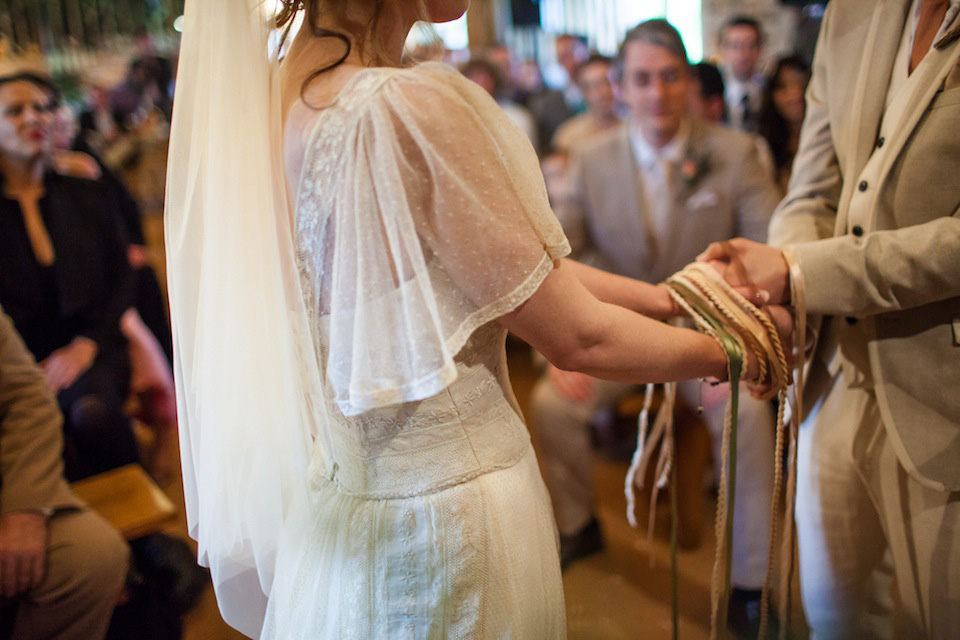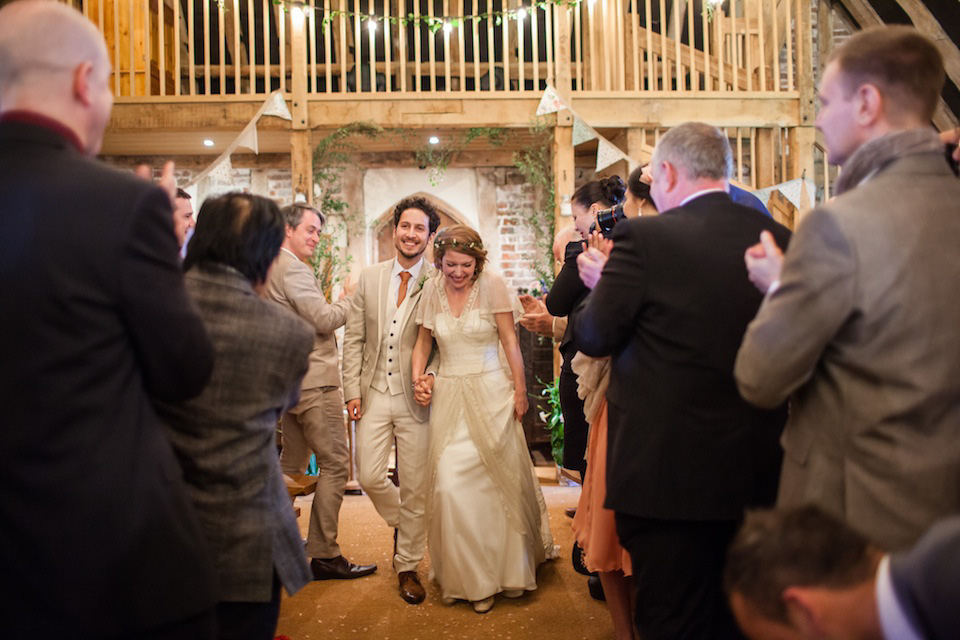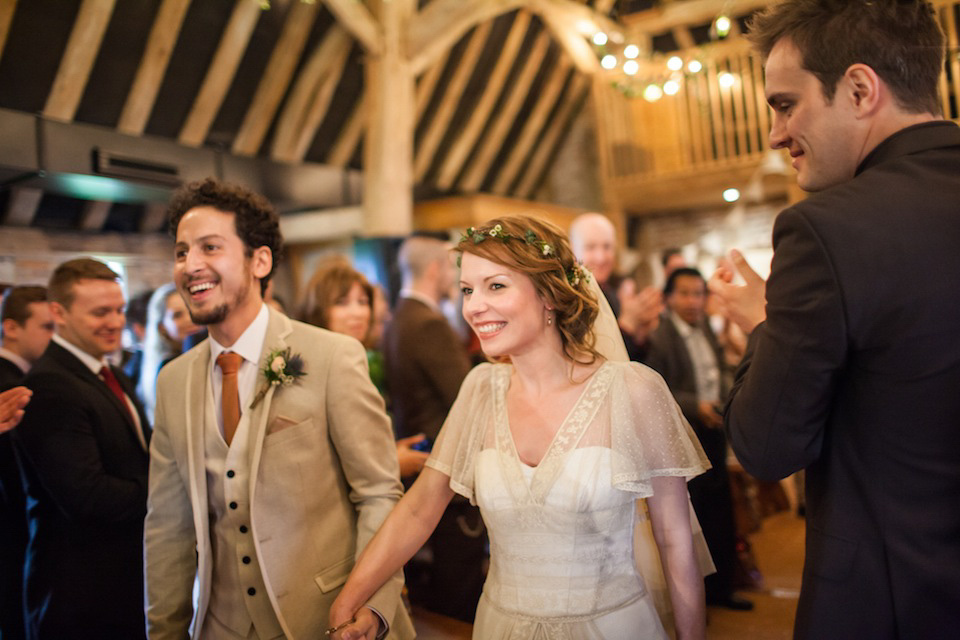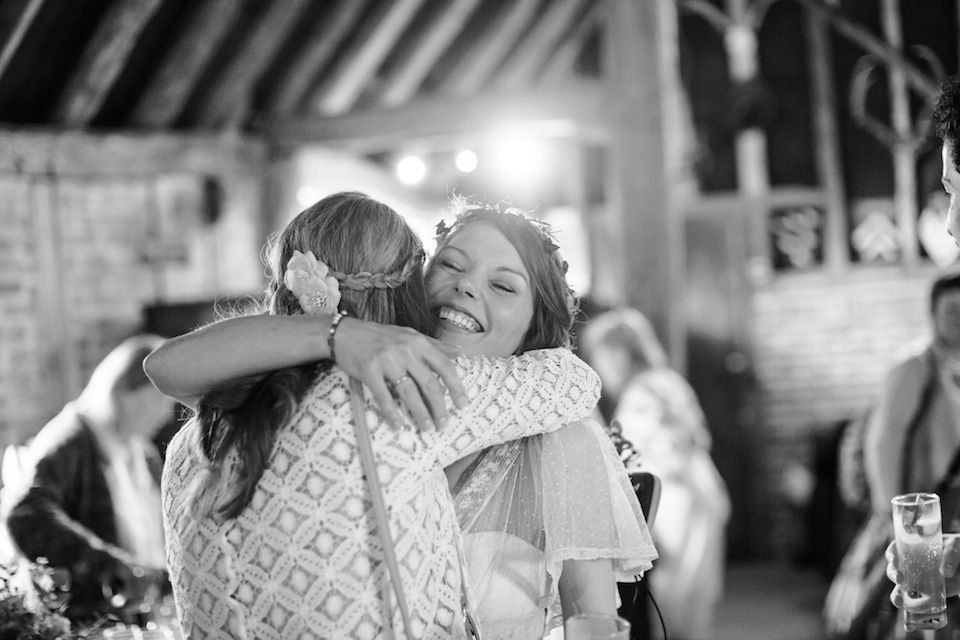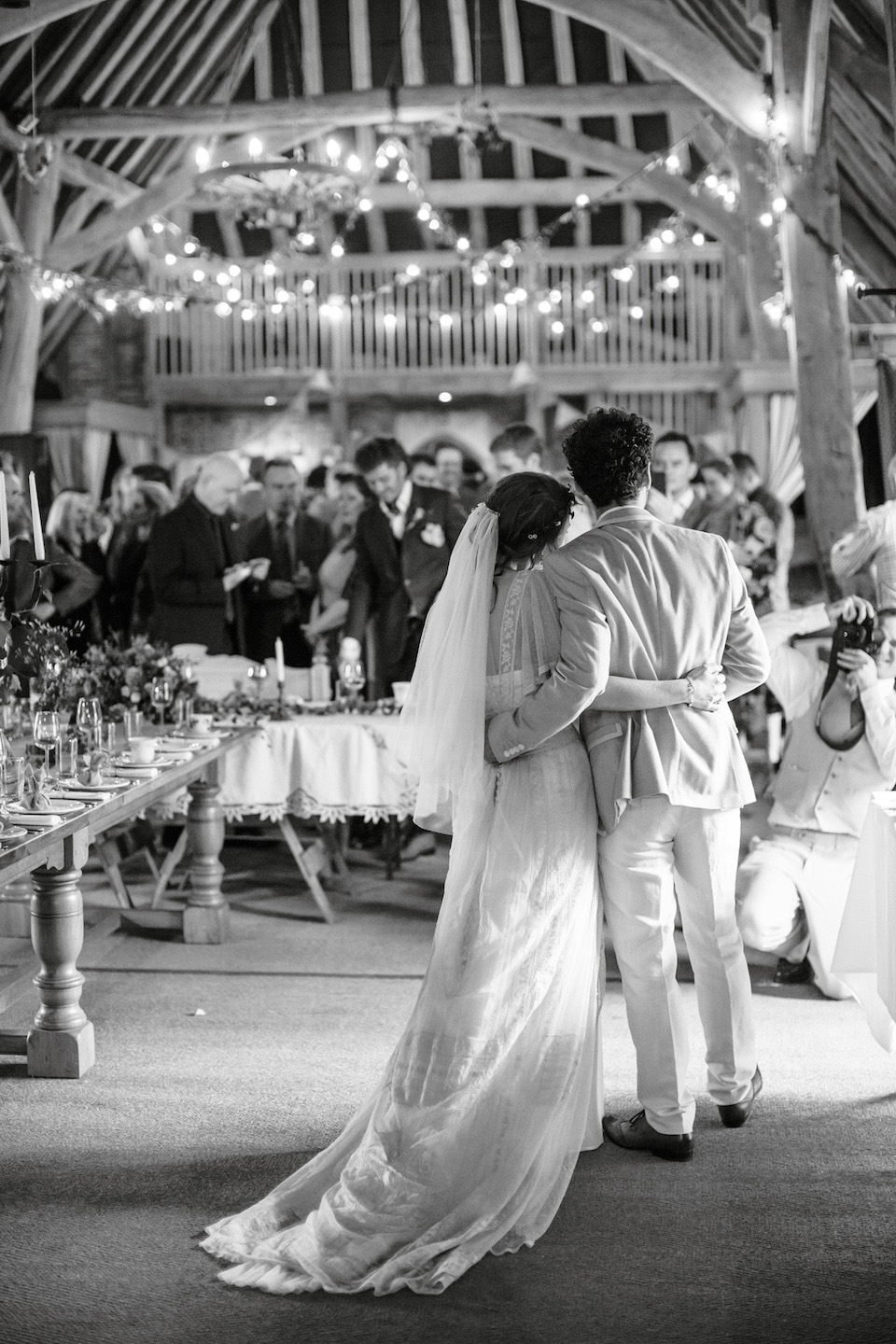 Jodie made most of the beautiful venue decorations, including bunting, cross-stitched table numbers, a lavender-filled ring pillow, teacup candle favours and wooden signs. I love the sign over the bar –'THE HAPPY JACK' being a nod to the couple's beloved Jack Russell.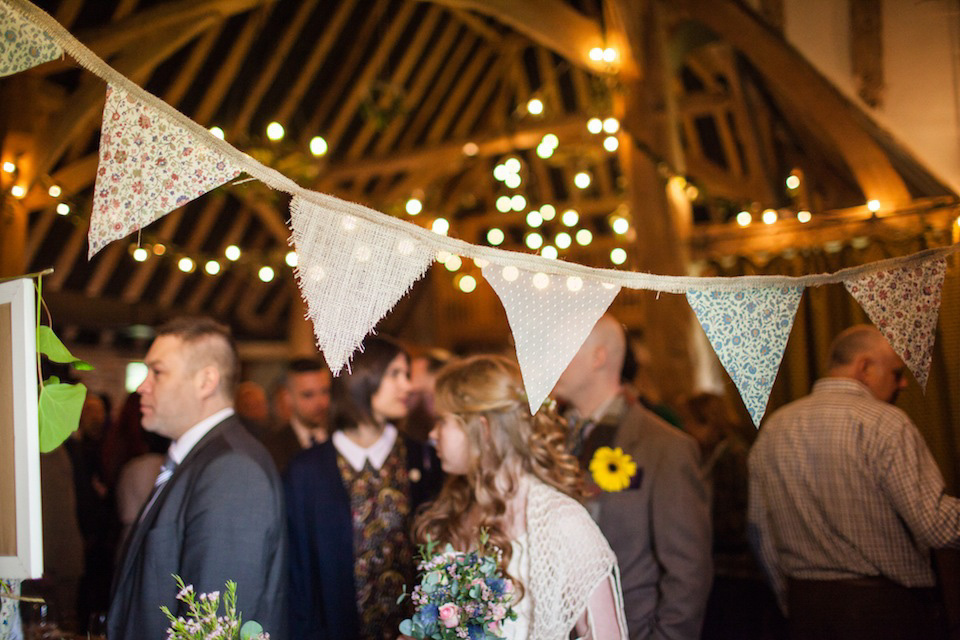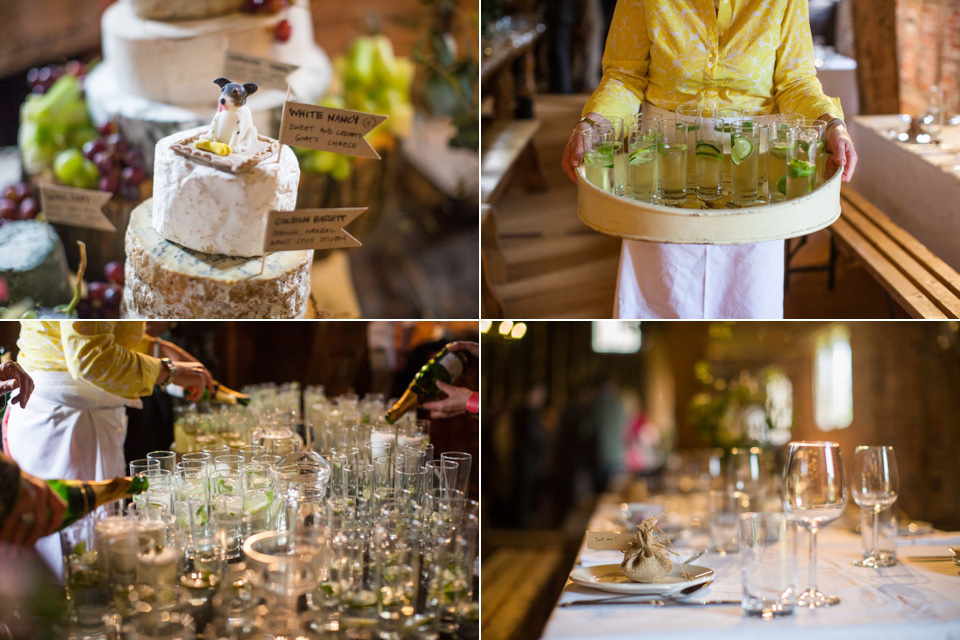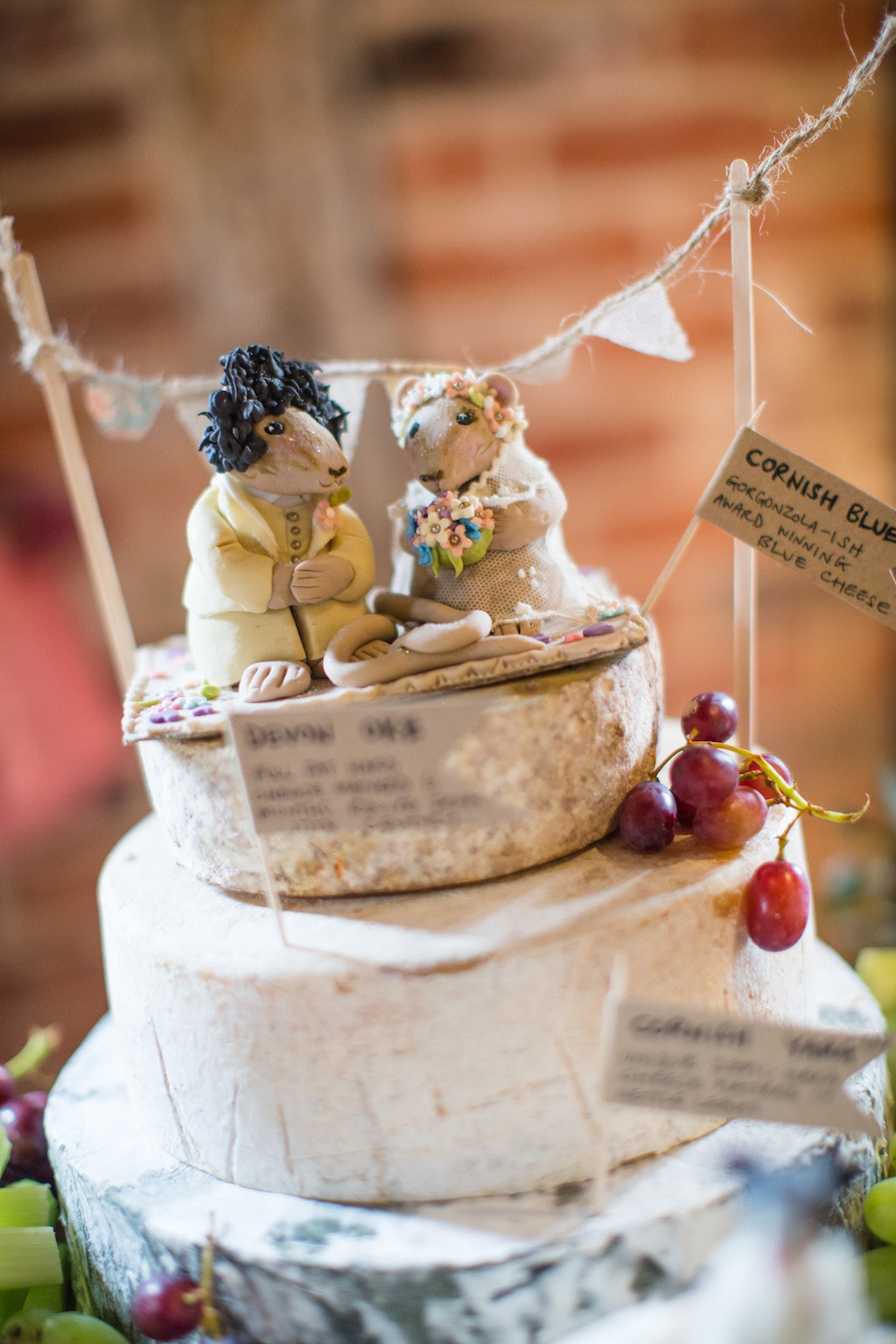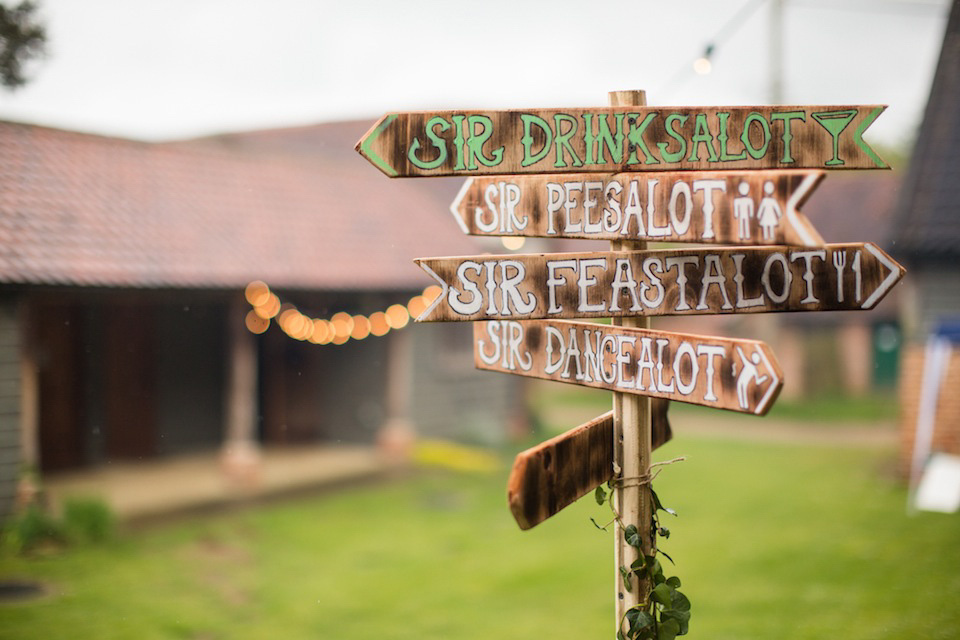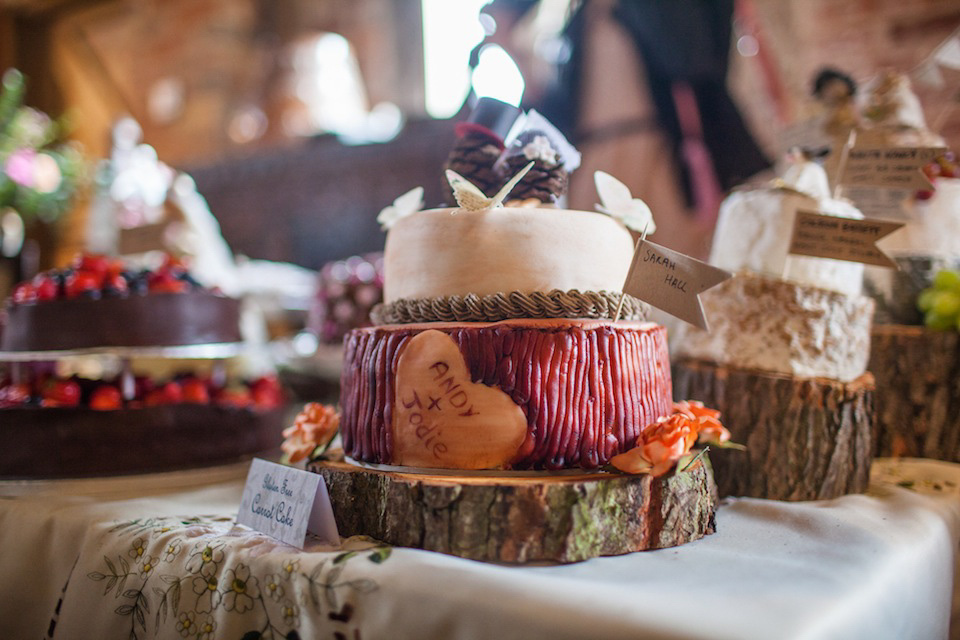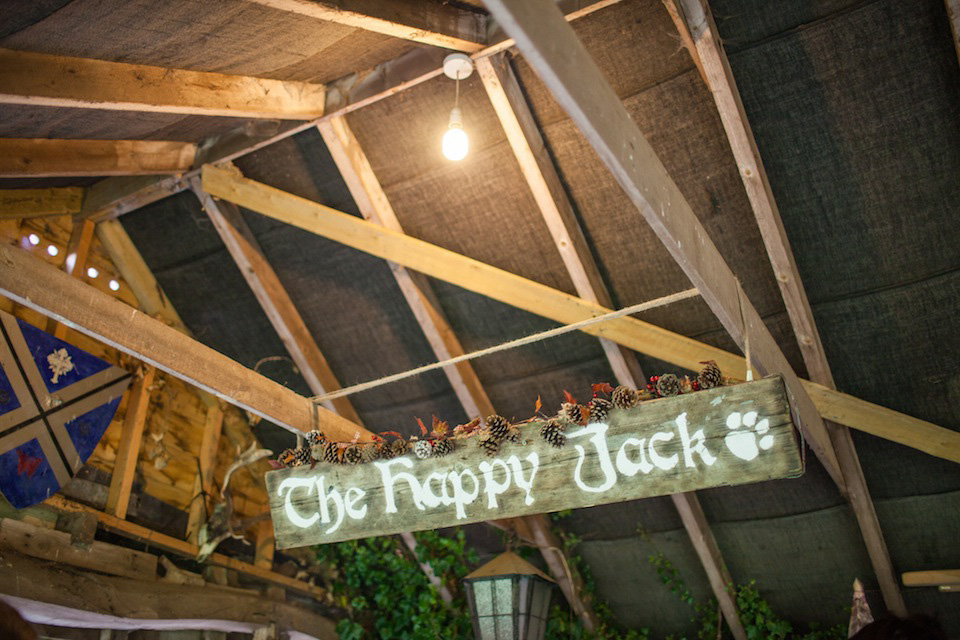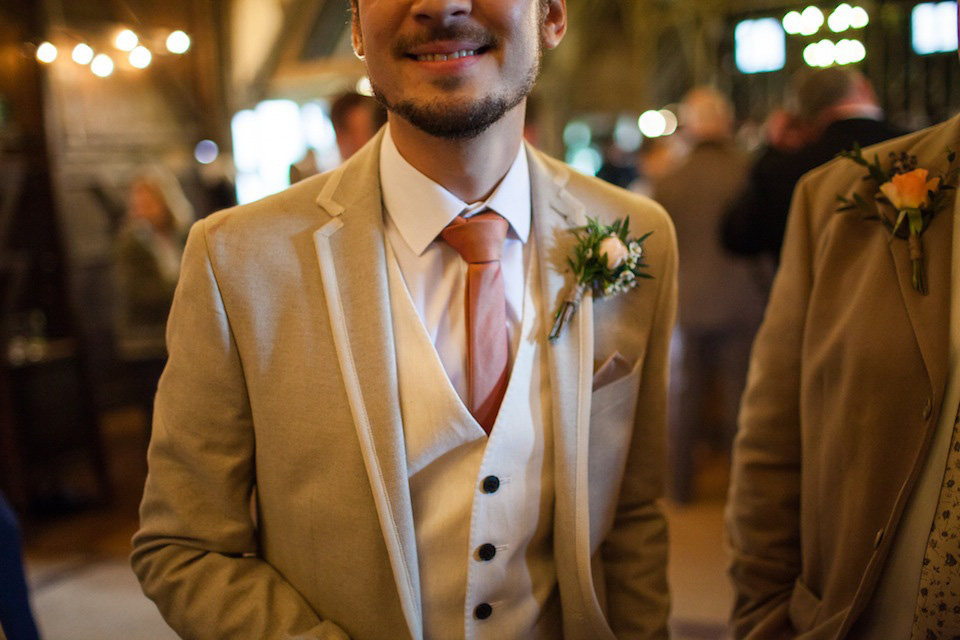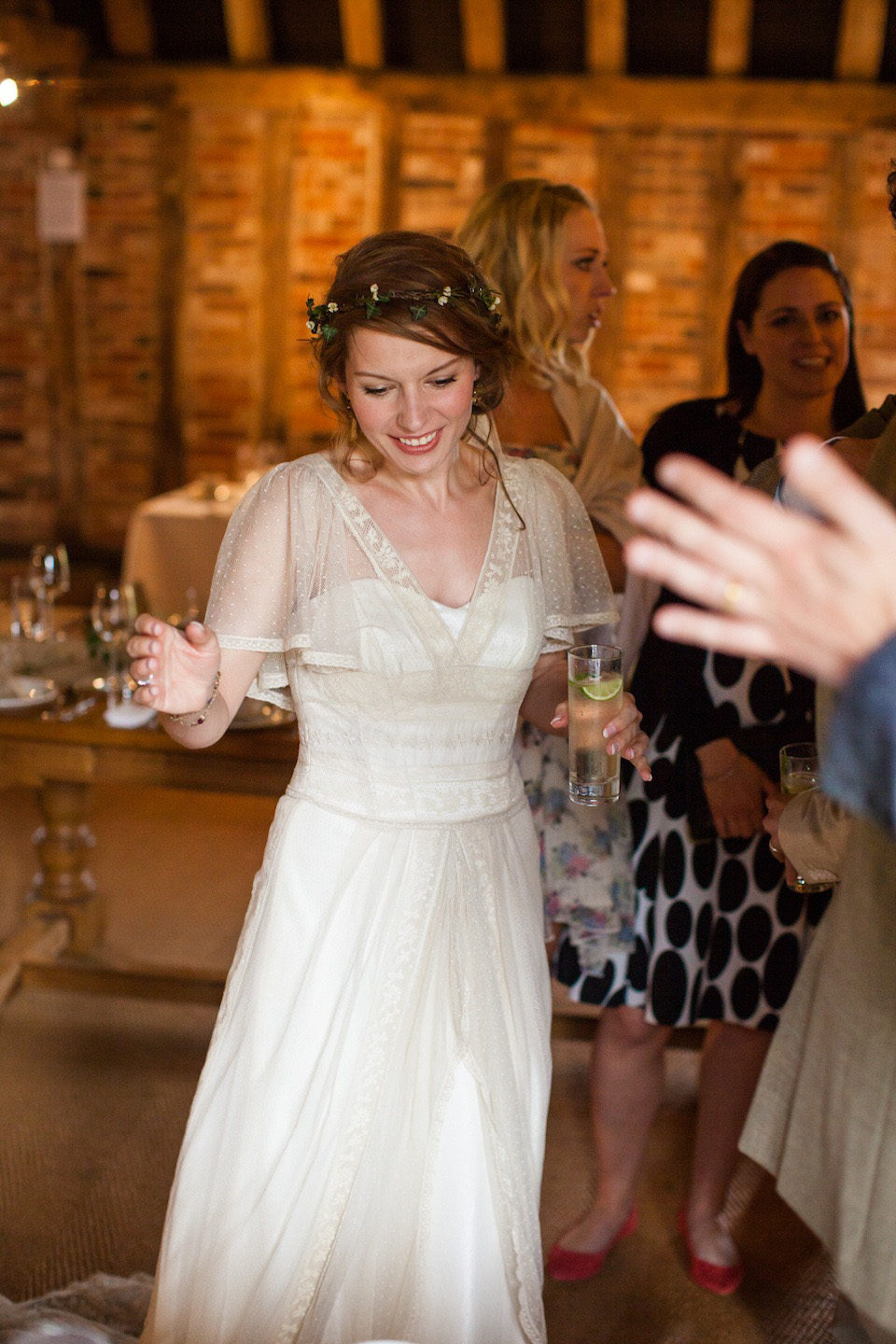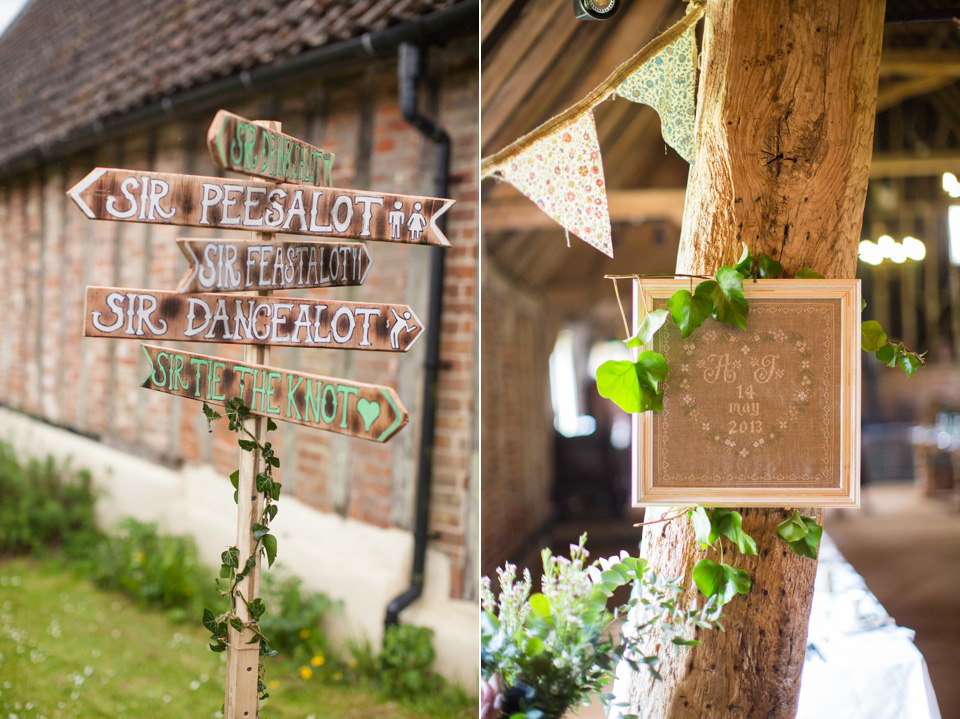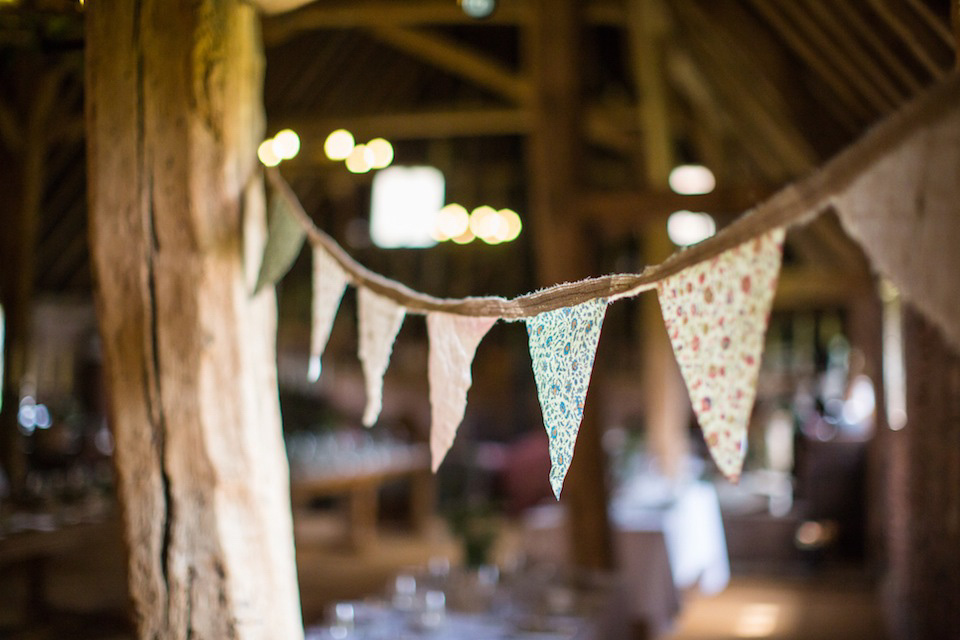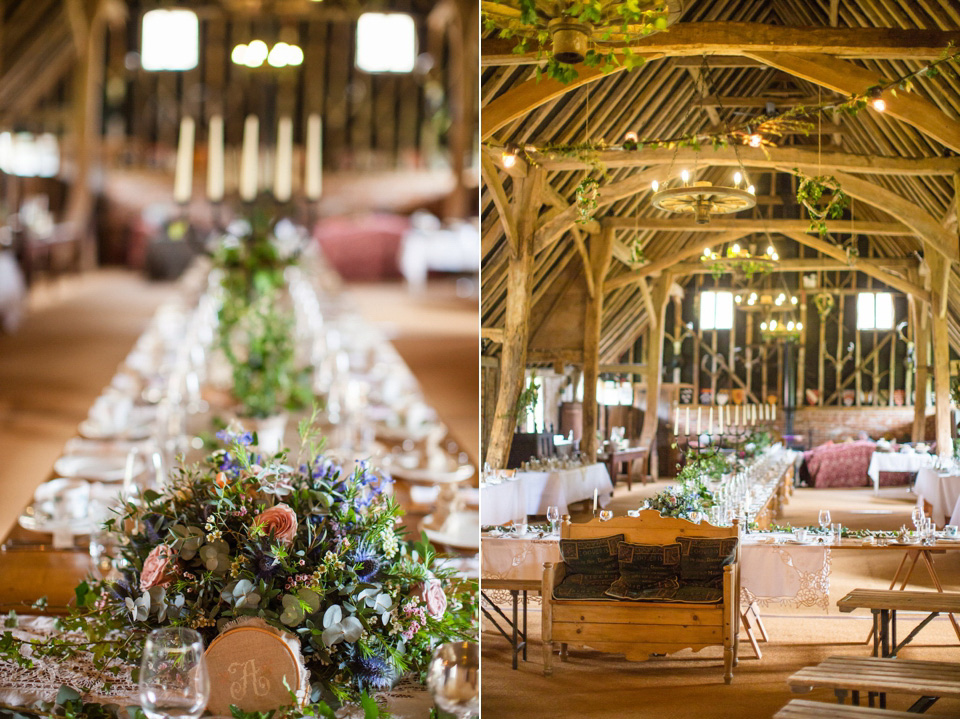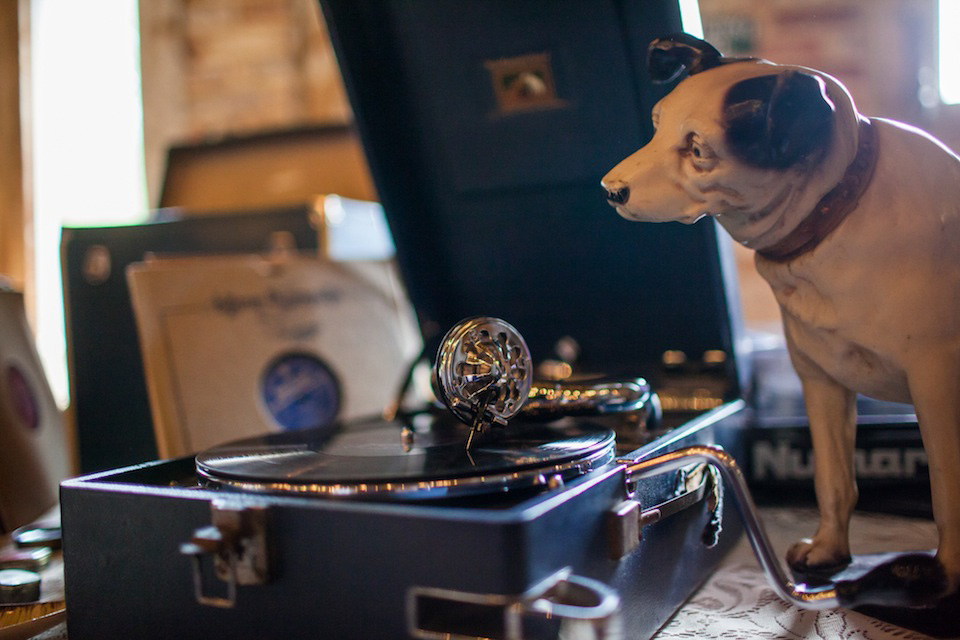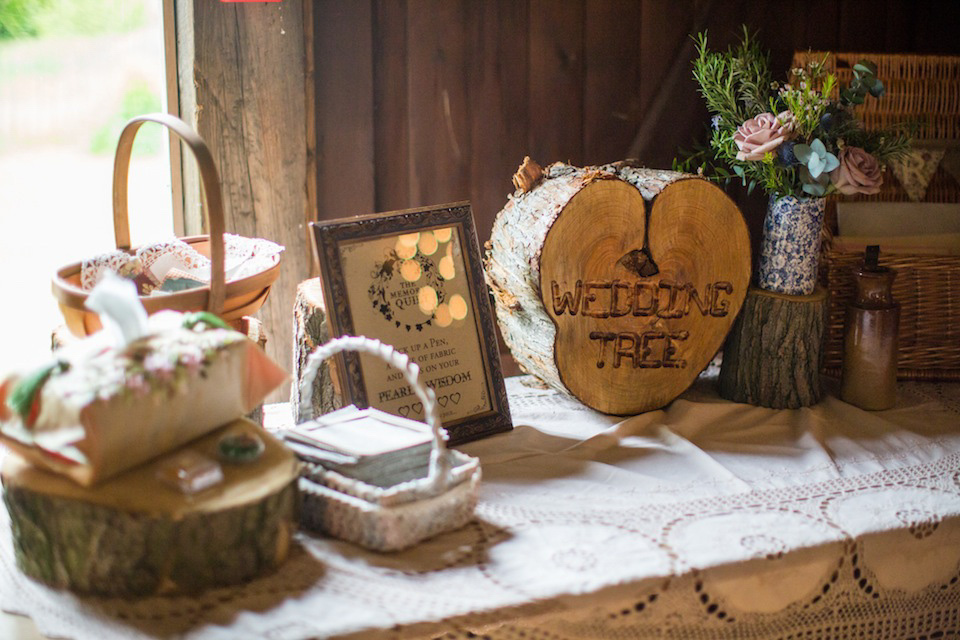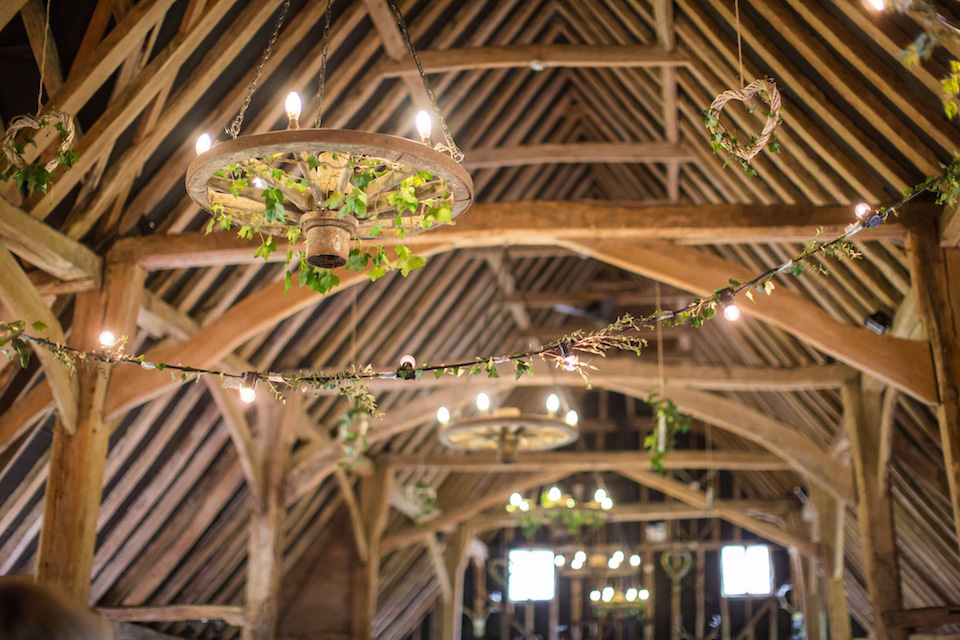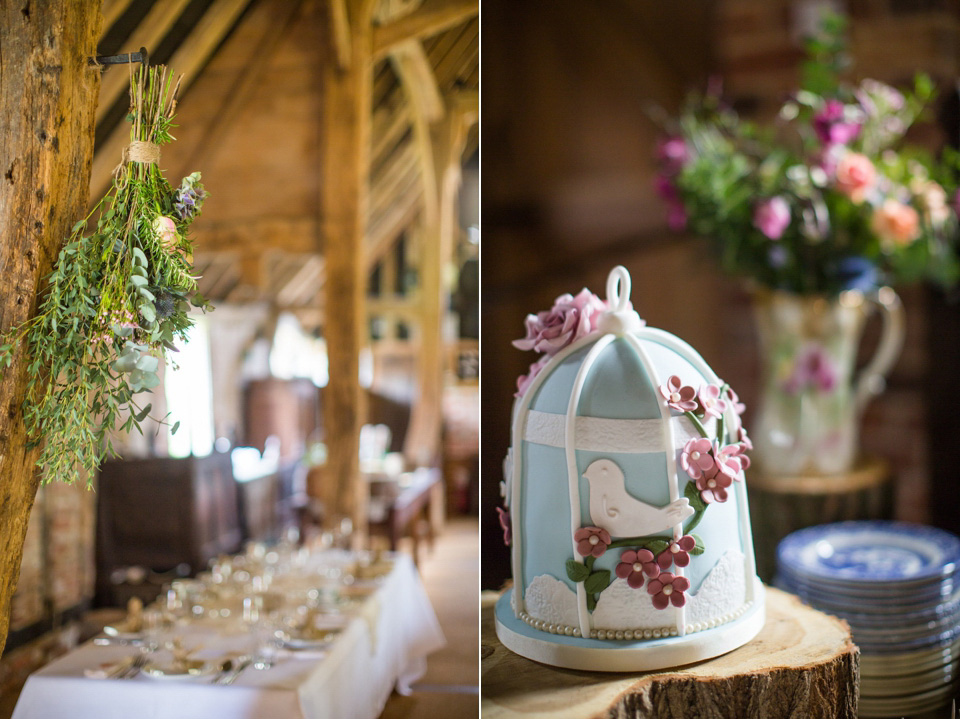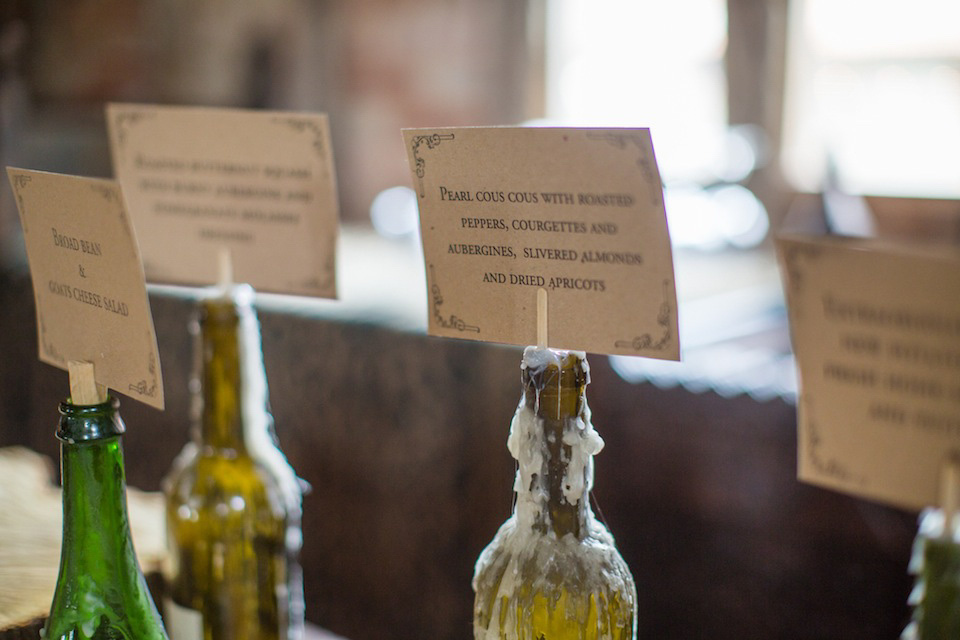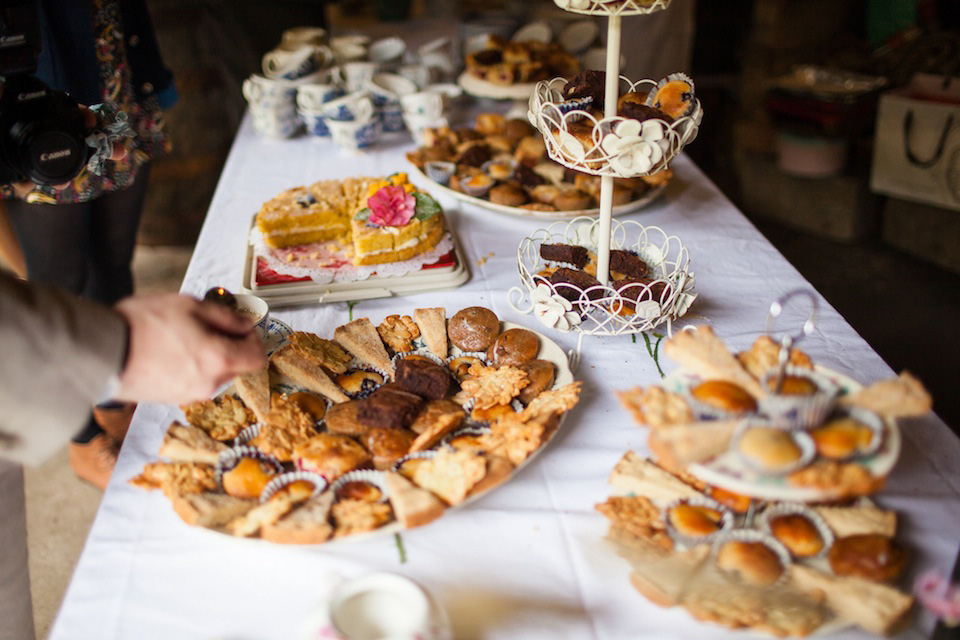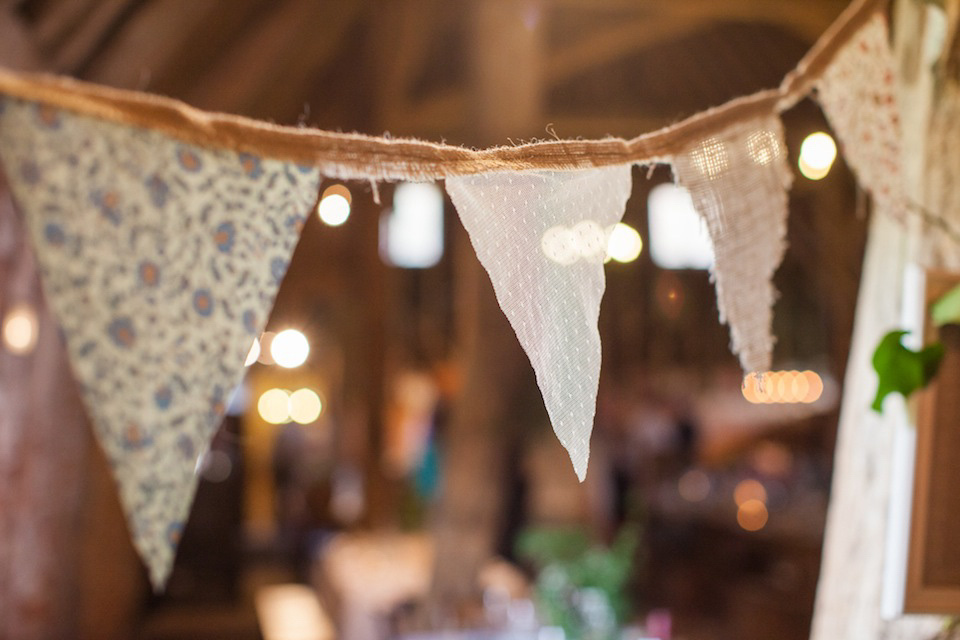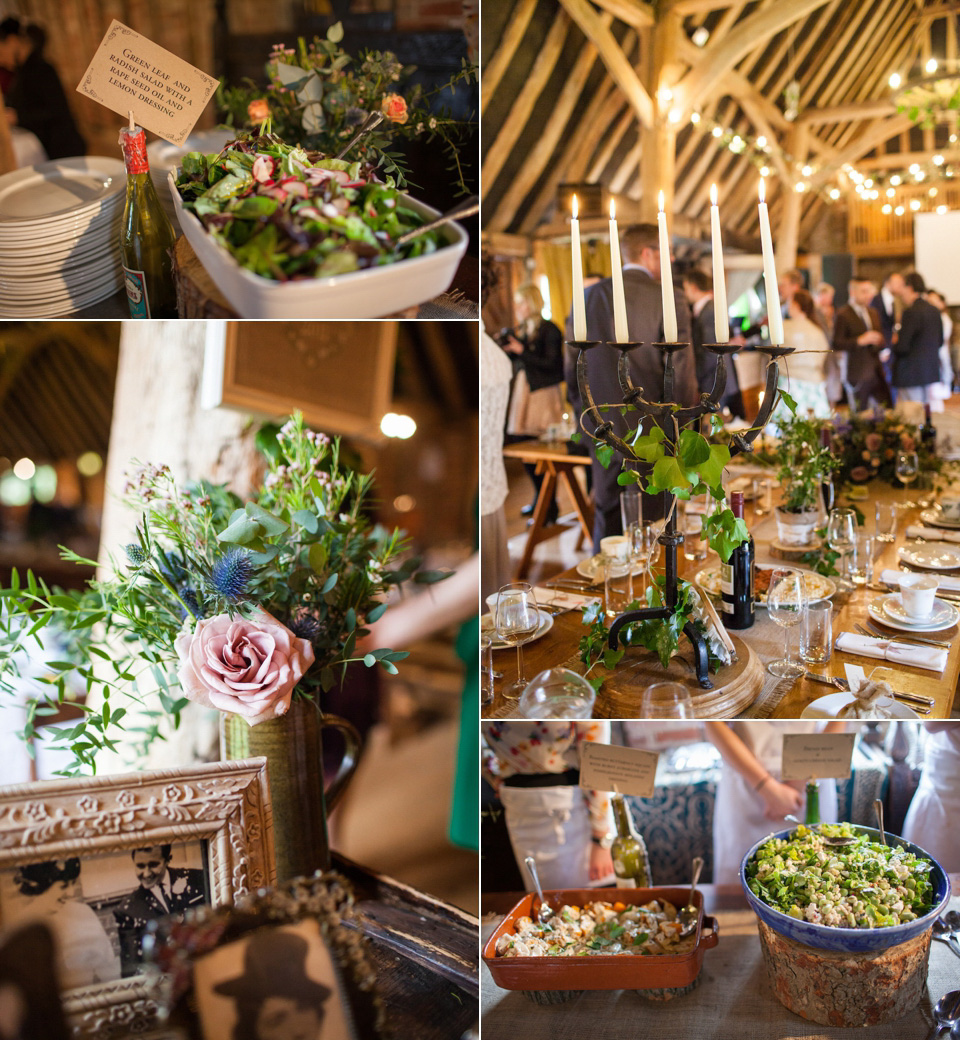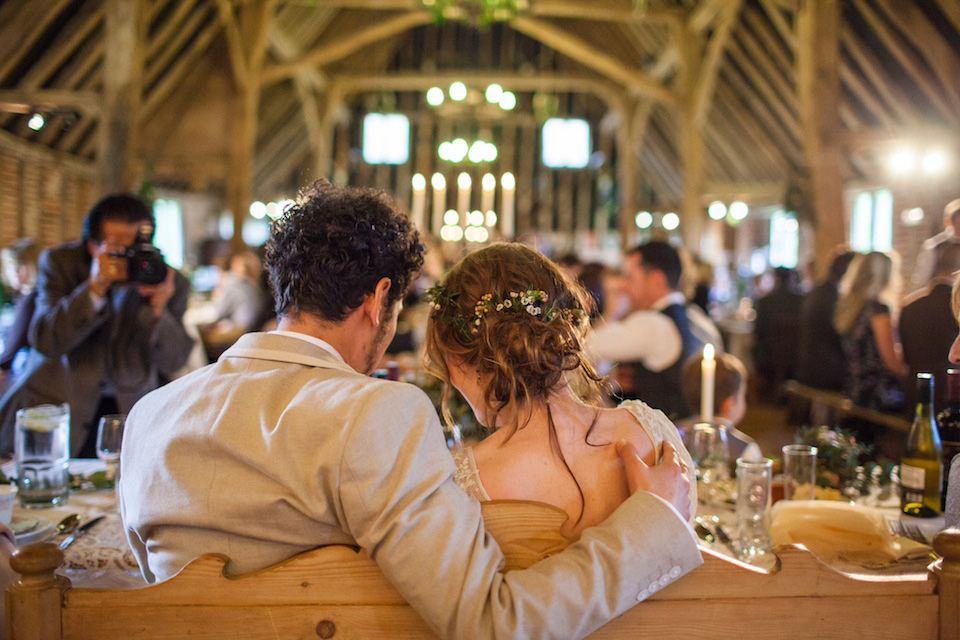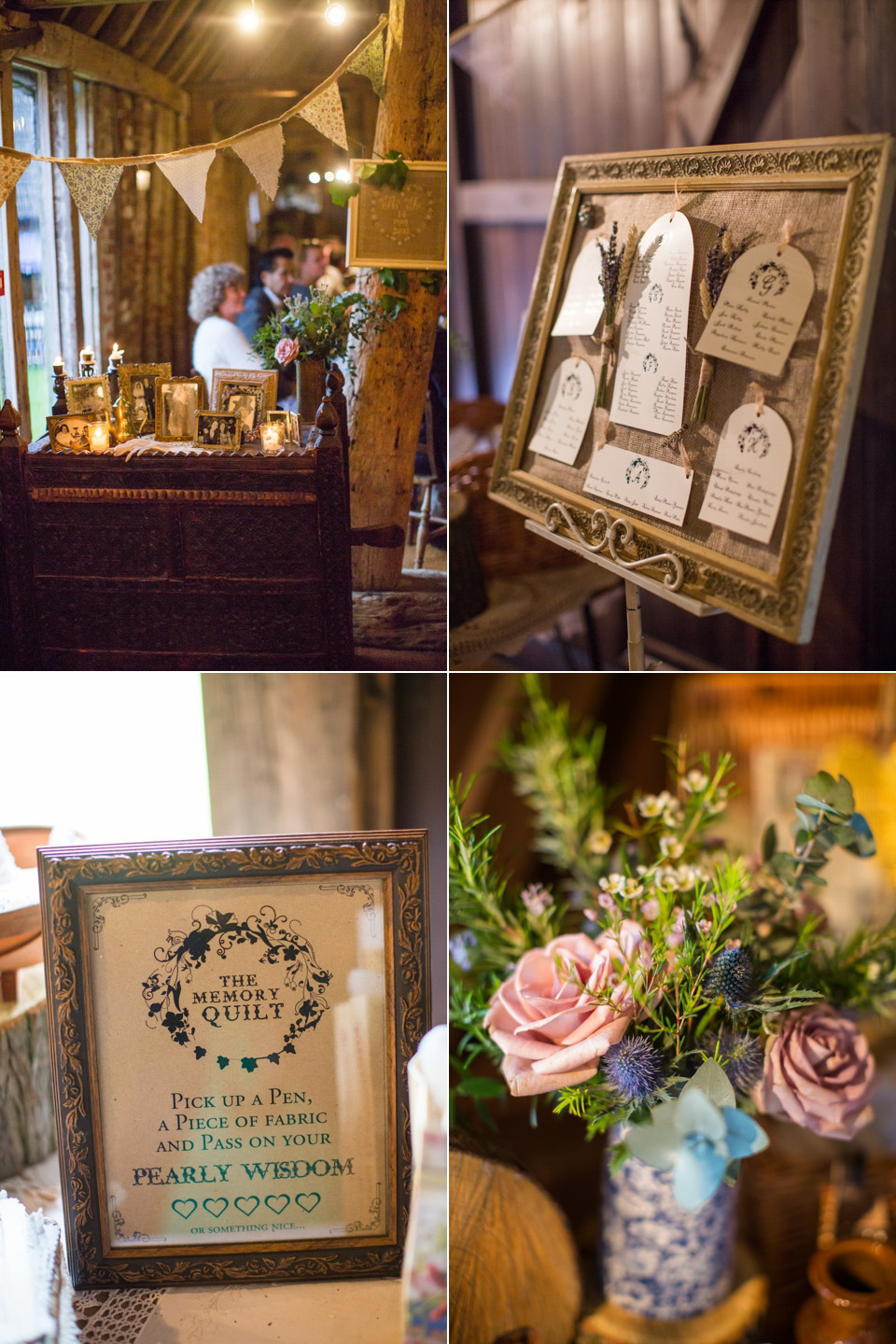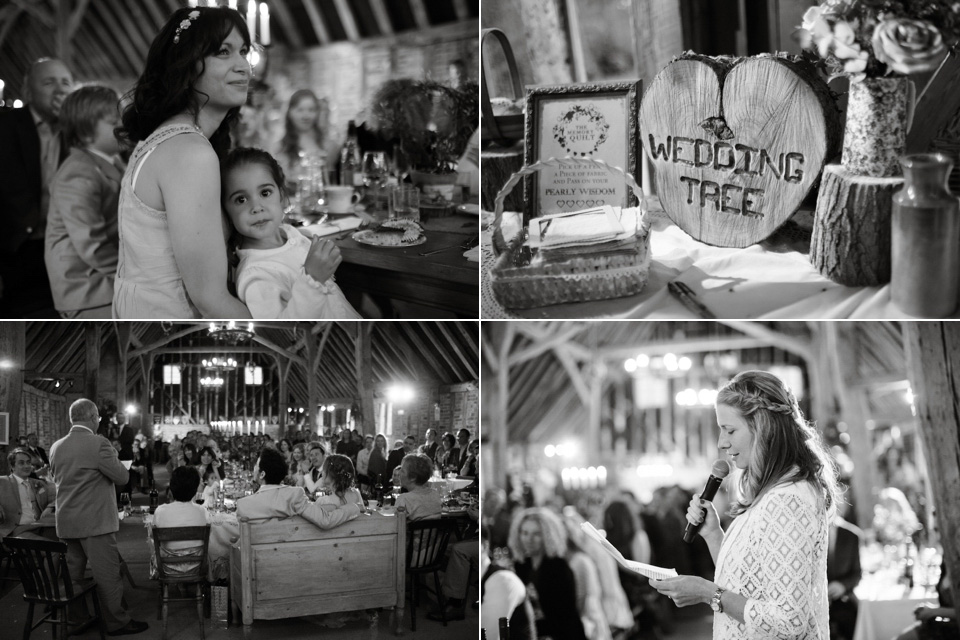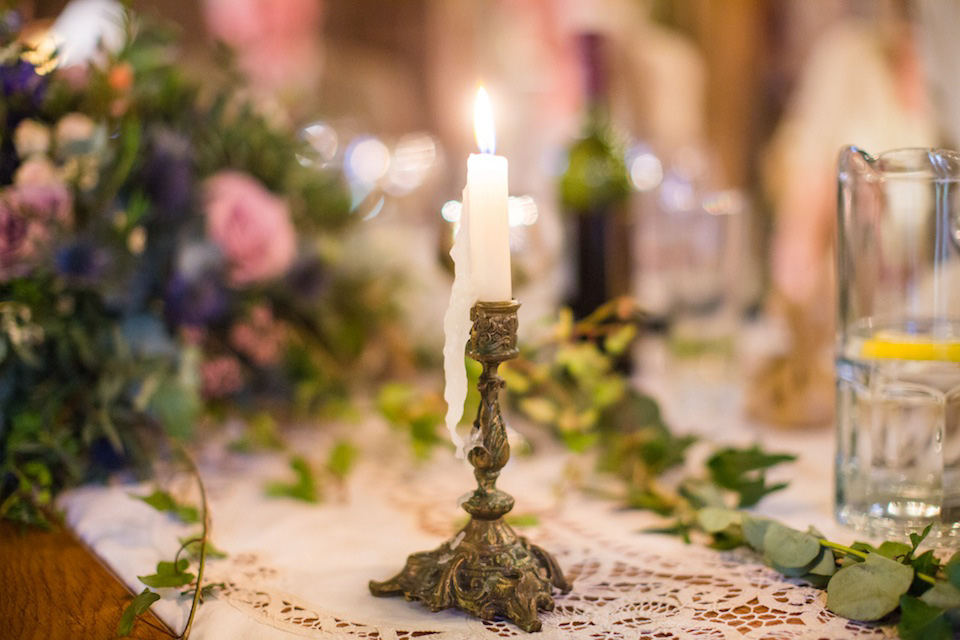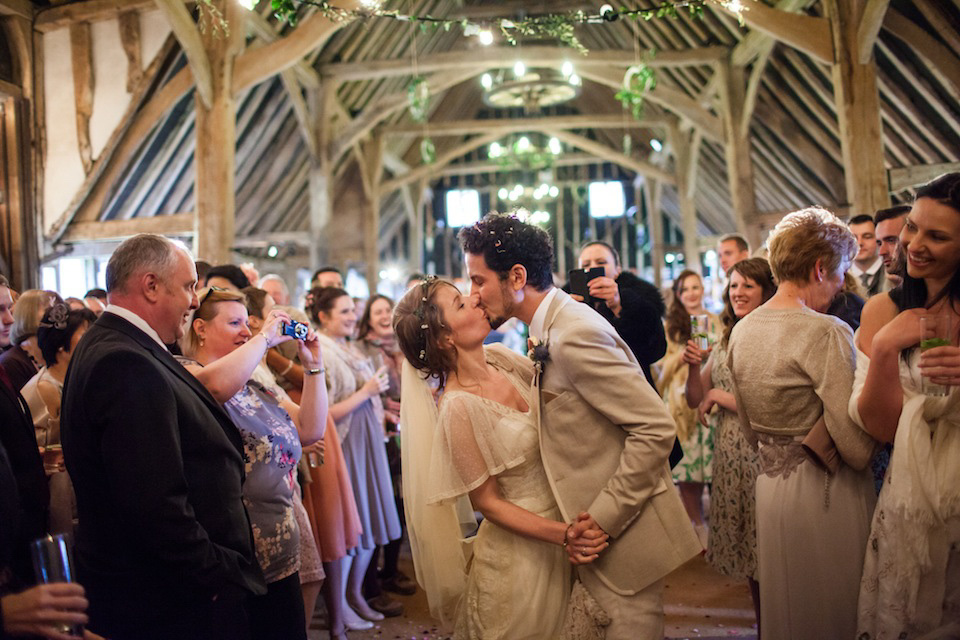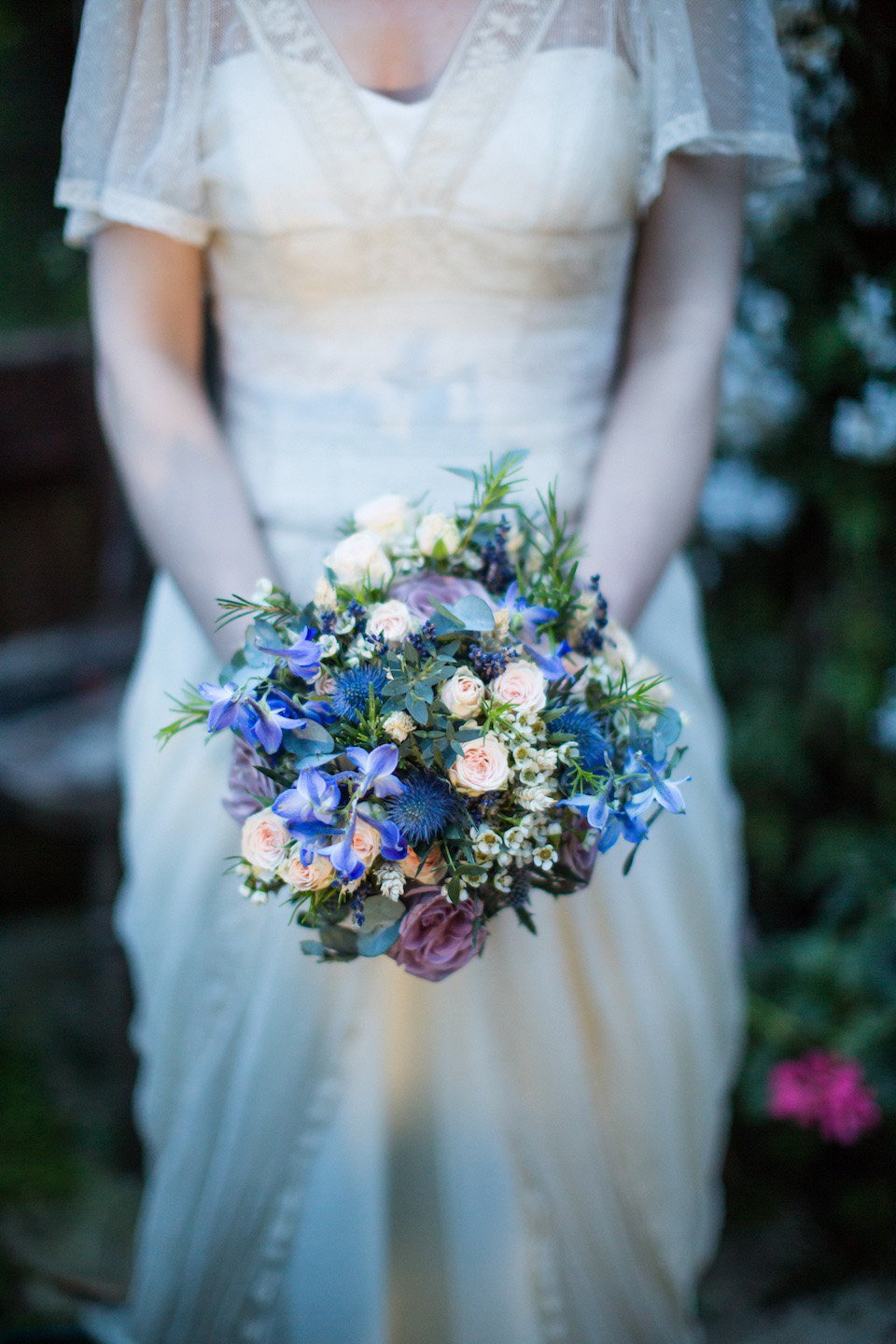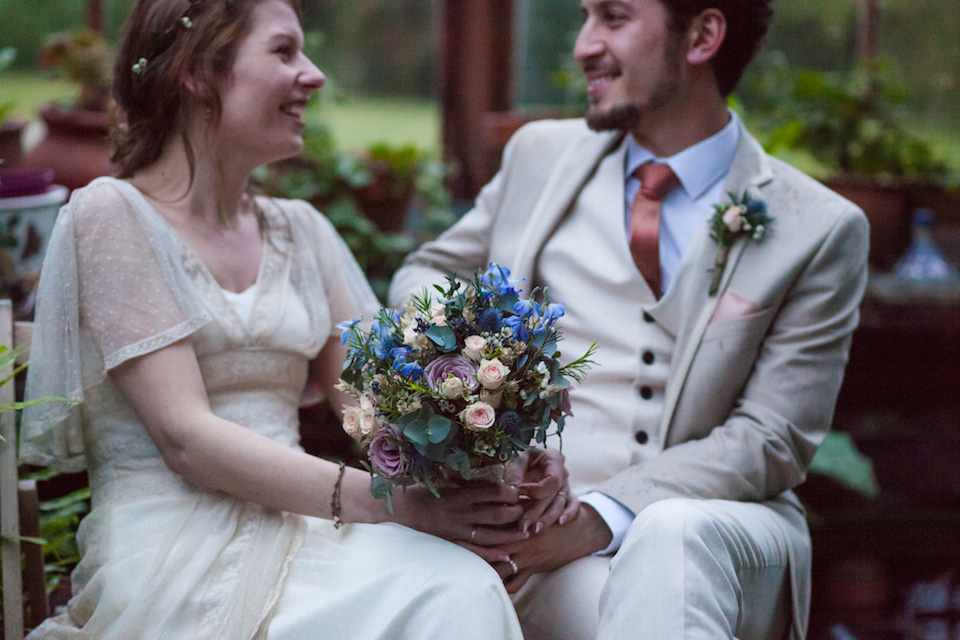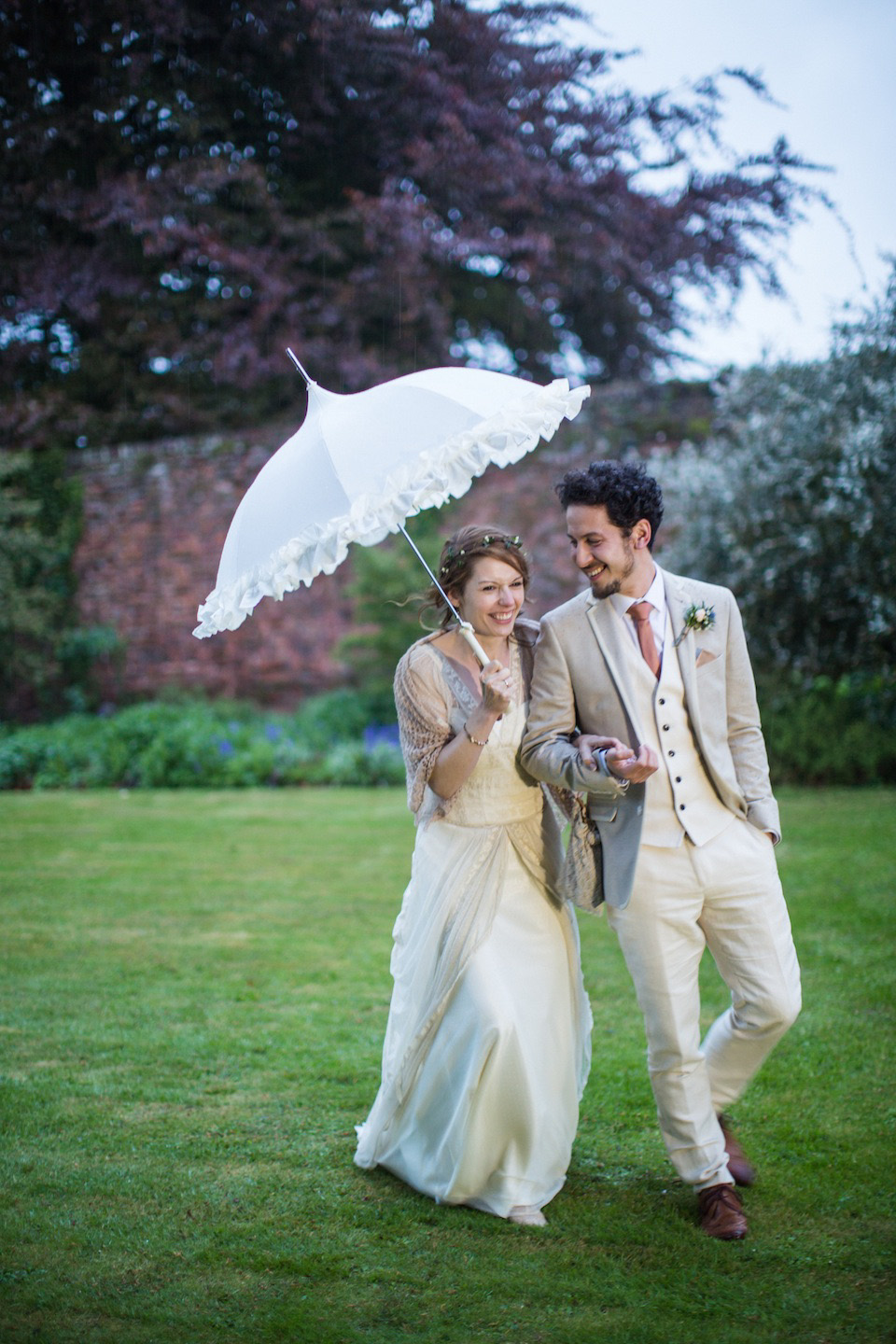 Later on Jodie and Andy took to the stage themselves. "We performed some great classic songs with the band, and ended with the lovely song 'Home' by Edward Sharpe and the Magnetic Zeros. It was a perfect way to end the night and it felt magical having all our guests singing back to us!"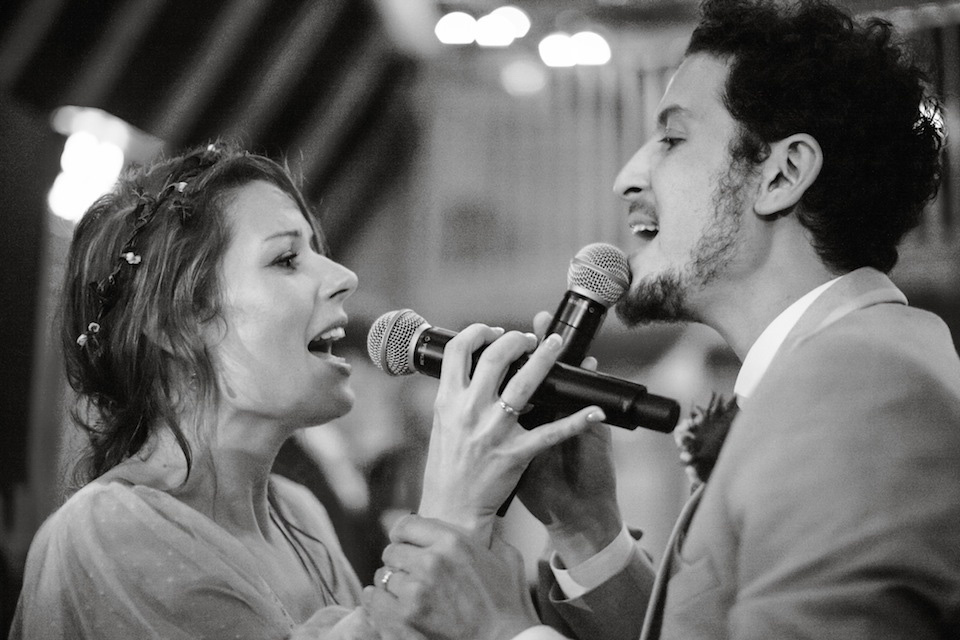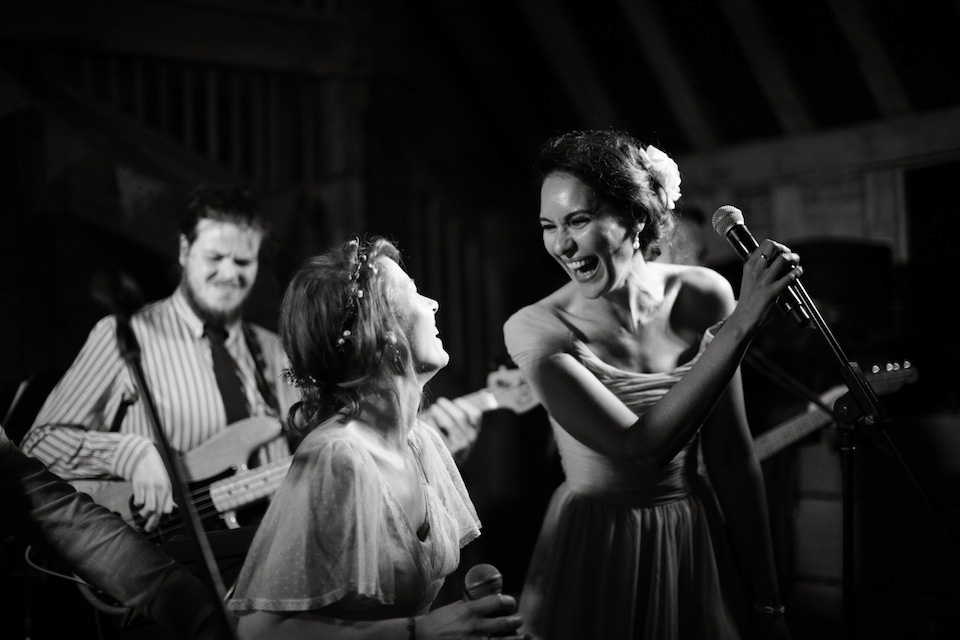 Words of wedded wisdom…
"Keep a diary! I took pictures and kept a diary of the six months before the wedding and during the honeymoon. That way you can record all the little moments you'd otherwise forget.
Be organised. I gave key people printed itineraries of what was happening, what they needed to do and at what time, so we didn't have anything to worry about. And on the day, enjoy it – whatever the weather. It rained all day but we didn't give a hoot, even though we'd planned an outdoor ceremony. In fact the rain made everything more cosy inside!"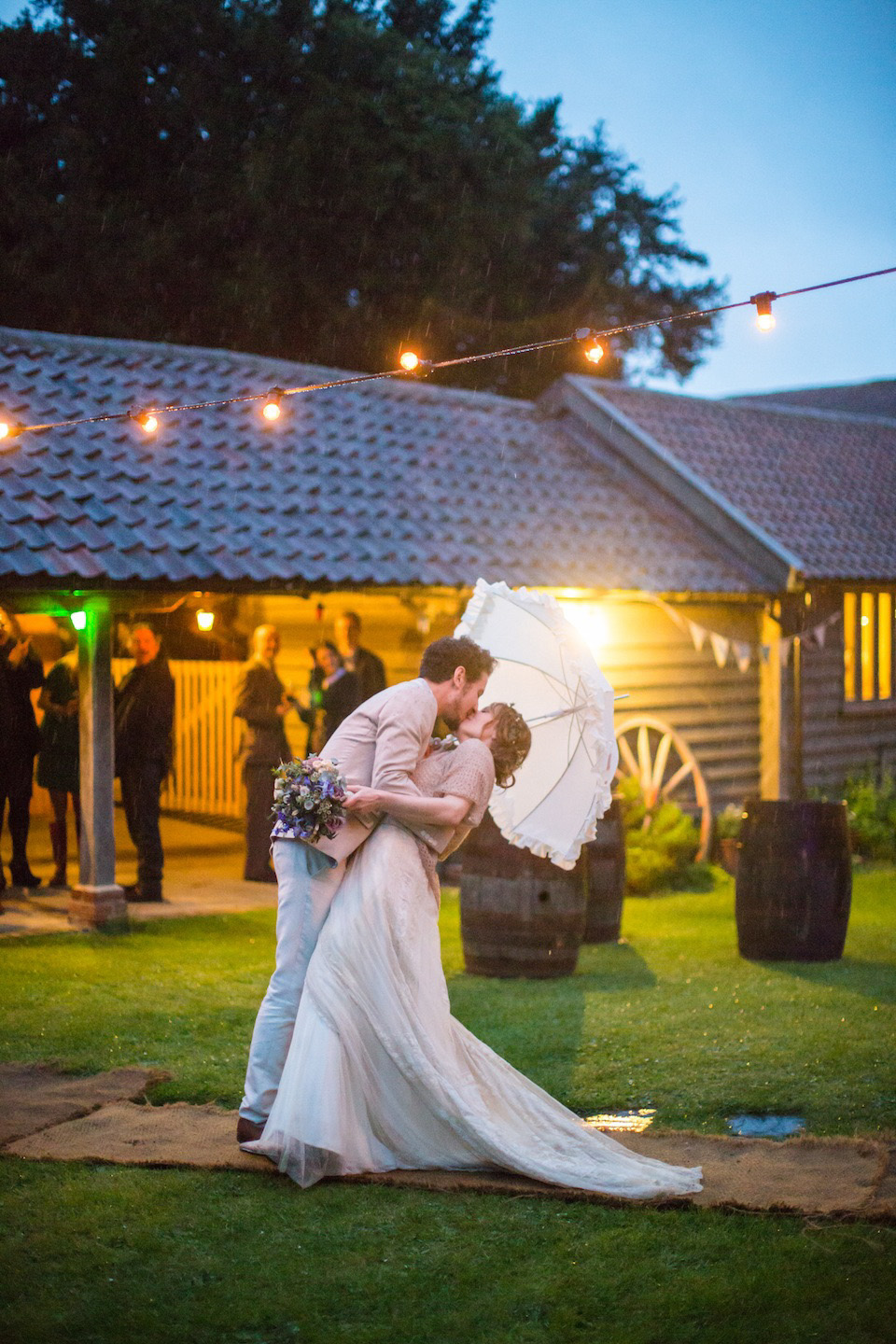 So much loveliness, and such a gorgeous couple – thank you so much Jodie and Andy for letting us share your day.
Readers, what do you love most about this wedding, and will you be borrowing any inspiration? Don't forget to take a wander over to Jodie's beautiful blog.
Love Kate xx
Photographer – Binky Nixon
Venue – Milden Hall, Suffolk
Celebrant – Michelle Taylor
Dressmaker – Adrienne Brides
Shoes – Etsy
Hair – the bride's cousin
Make-up – the bride
Groom – Ted Baker
Rings – Midas Touch, Brighton
Bridesmaids­ – secondhand from Next, shoes from eBay
Flowergirls – Monsoon via eBay
Page boy – Roco Clothing
Flowers – Dutch Flower Auction Direct
Cheese Cake – The Cheese Shed
Decorations – made by the bride, details at A handmade cottage
Stationery – designed by the groom
Caterers – Handmade in Hundon
Bar – The Edwardstone White Horse Inn
Entertainment – It's a Wind Up!
Follow Love My Dress® on Google+
This is a sponsored post