When I was a little girl, I was bridesmaid on a couple of occasions and both times, I simply couldn't wait to wear 'the dress'. For young maids and flower girls, a wedding day is a dressing-up opportunity not to be missed, a chance to pull on a party frock par excellence and bring to life all of those childhood dreams of princesses and pretty dresses with huge skirts, bows and sparkles.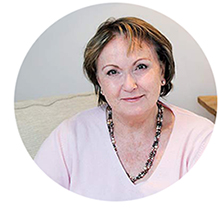 So today, it's an absolute treat to share with you this interview with Nicki Macfarlane who designs dresses that send little bridesmaids into raptures.  Nicki's designs are beautiful, timeless and come complete with all of those accessories and details that are loved by the wearer and by the bride as well. Indeed, we all admired Nicki's designs at the wedding of the Duke and Duchess of Cambridge as the young bridesmaids made their way up the aisle at Westminster Abbey wearing iconic ballerina-length, box pleated full dresses made of ivory silk satin gazar, layered over organza, wild silk and generous petticoats complete with Nicki's signature extravagant bow at the back.
But, let's hear from Nicki, who so kindly tell her story and share her experiences with us here at Love My Dress and with you all…
Can you give, for readers who don't know your story, a little overview of how you came to be a designer of such beautiful dresses for bridesmaids and flower girls?
Having designed children's clothes for my entire adult life, this all came about by accident – or serendipity. I was asked, as a one-off commission to make 22 bespoke bridesmaids' dresses for one wedding and loved it so much that I started the eponymous company with a view to producing special occasion dresses made to a very high standard.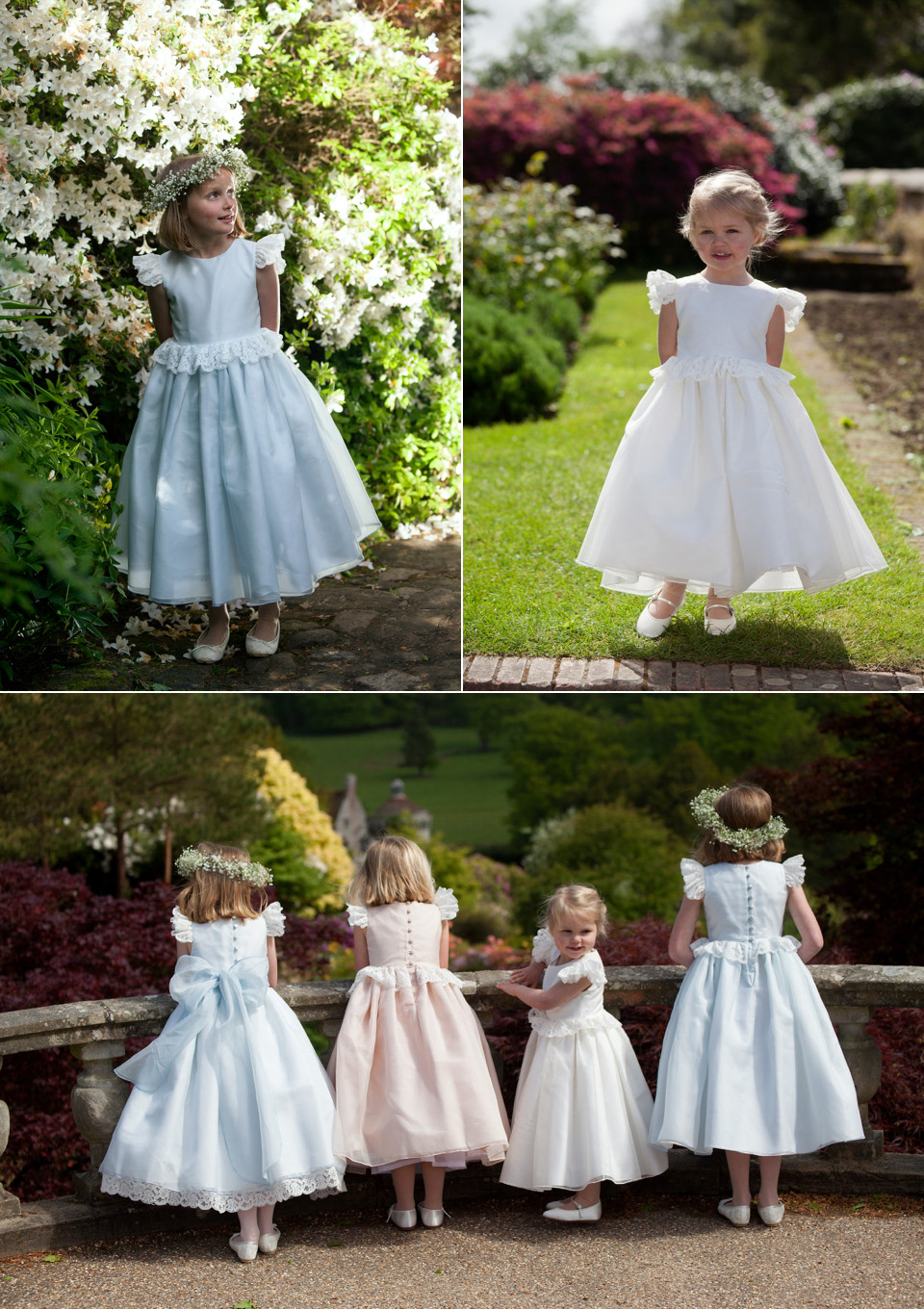 When you start to design a new collection, what is the process? Do you start with an overview of what you want to collection to be or a mood board with the elements you want to include?
Usually we have an initial concept of the new collection's theme based solely around a single fabric or style idea. Once that first sample is mocked up, we then build the collection outwards from that and it evolves as we go. We have learned from experience that this works better that having the whole lot on paper before anything is made up. This way the collection finds its own direction, we can see the gaps and it is more cohesive.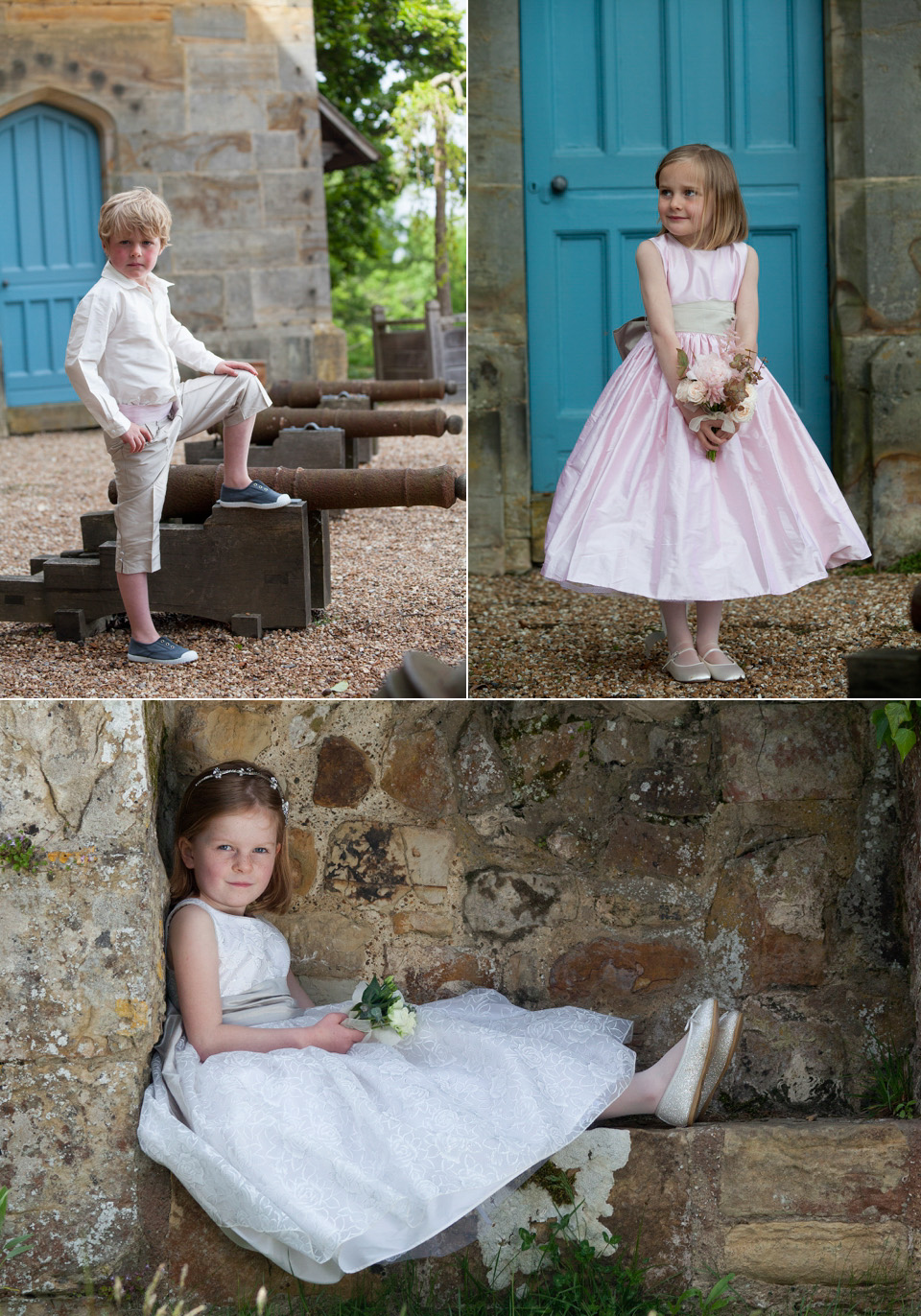 What part of the design process do you enjoy most?
Seeing it hanging finished in the workroom!
Your designs have 'traditional' influences with modern touches – what are the 'must have' features for little bridesmaids? Is there something little girls always love?
In a small girl's perfect world there is no such thing as too few petticoats or too high a twirl factor. Happily most brides agree with them, so there are very few fall-outs about it. A little bit of sparkle always goes down well, although it is more important to rein that particular 'must-have' in if the bride is wearing a simpler look.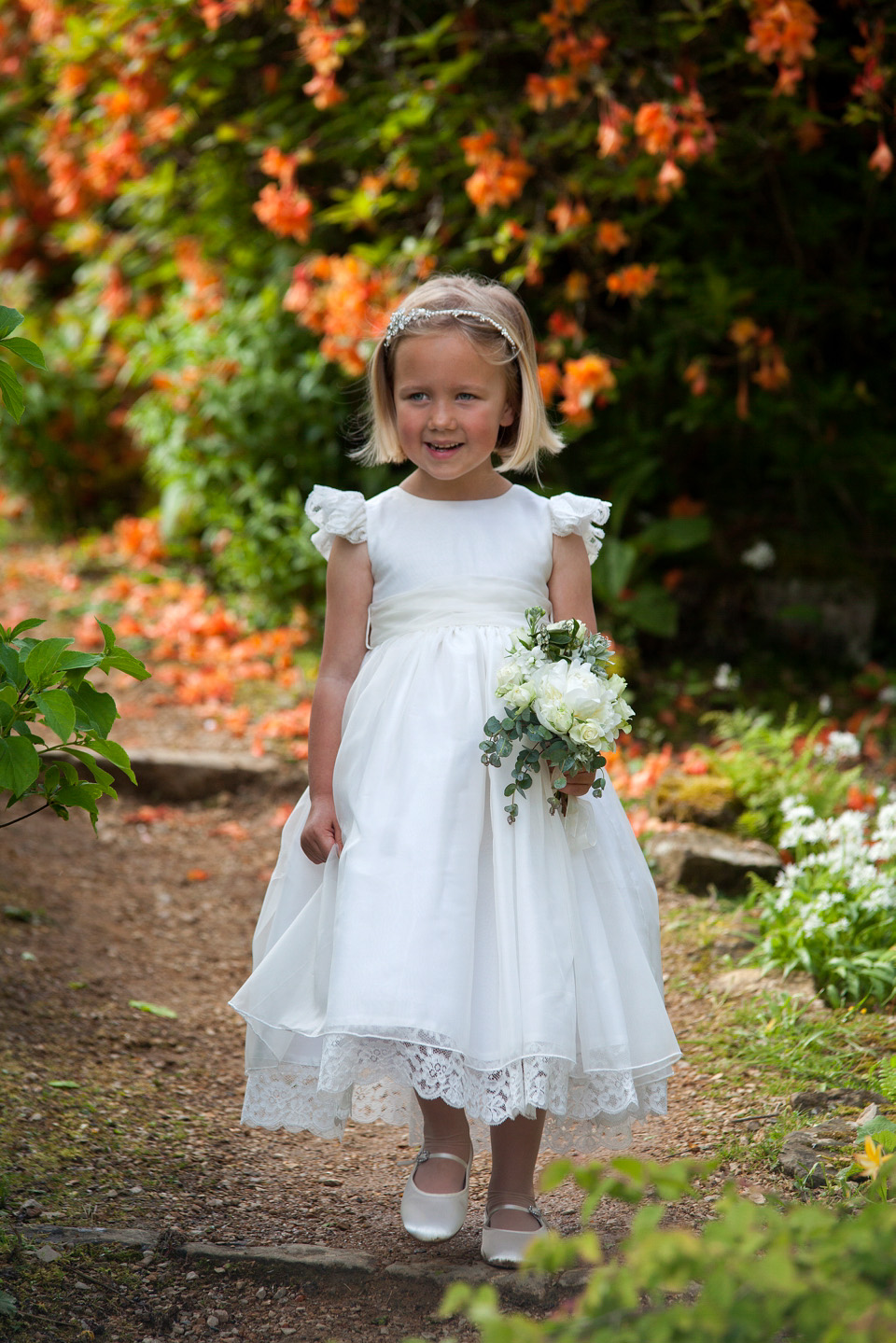 When you're designing for 'little people', what do you really have to keep in mind to keep the dresses super pretty but practical too?
Let's be honest, there is very little that IS practical about a wedding. Wedding dresses themselves cannot be described as such, so full-on glamour probably over-rides practicality. However comfort is paramount. Small girls can spot an itchy seam at 1000 metres.
What are your design influences in the new collection? 
Back detail is important this season, so that was an important influence.
Where do you look to spot 'trends' and keep abreast with what brides are looking for?
Mostly it is colour trends that tend to become apparent quickly. For instance we saw a huge increase in requests for coral last year, and this year navy is back with a vengeance.
How can brides choose bridesmaid dresses that will stand the test of time so little maids love the photos of themselves all dressed up years after the wedding?
I feel quite strongly that it is a mistake to go for transient styles that will date quickly. Classic, elegant silhouettes stand the test of time and do not need to be dull – far from it. The same goes for colour. Neutrals, and by that I mean gold, silver, taupe, shell etc., as well as ivory, will still look good in the photographs at the silver wedding anniversary party. Very bright colours, while on trend at the time of the wedding, can define a decade.
Do you tend to design with a certain style of wedding in mind? What weddings suit Nicki Macfarlane maids?
I listen carefully to the type of wedding the bride is planning before I start designing for them. There are lots of factors that need to be taken into account. Whether it's a town or country event, the season, size of the church, the country, how formal or relaxed their theme is and, above all, the dress that the bride herself has chosen to wear. It certainly isn't one look suits all.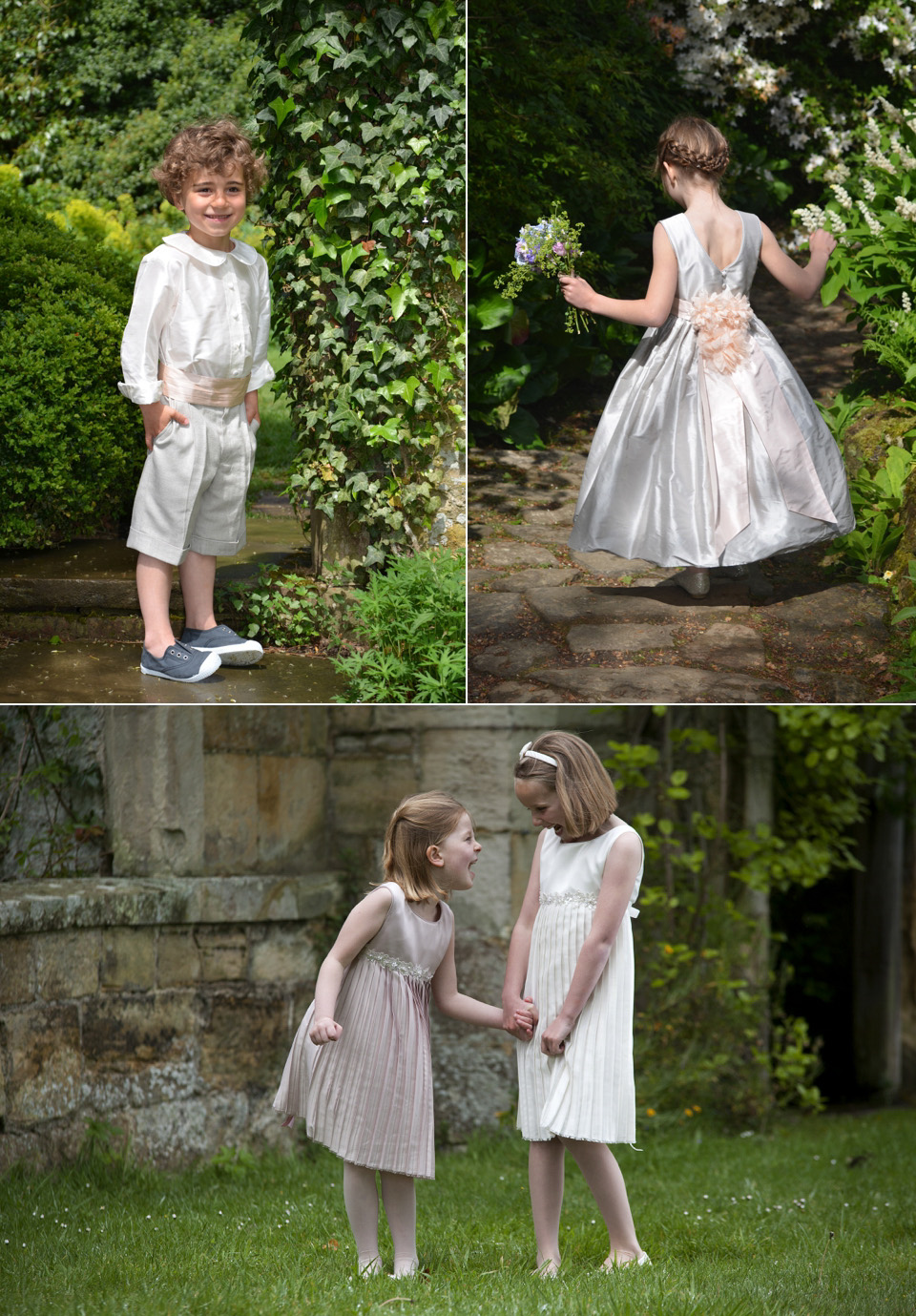 What are you favourite materials/embellishments to work with?
I love working with silk in any form, as well as brocades, organza and velvets. We hand bead a lot of our dresses with freshwater pearls and also use Swarovski crystal. Having said that, we are very aware of the escalating cost of silk so are always on the lookout for man-made fibres that look as good as silk, so we can offer cost-effective options.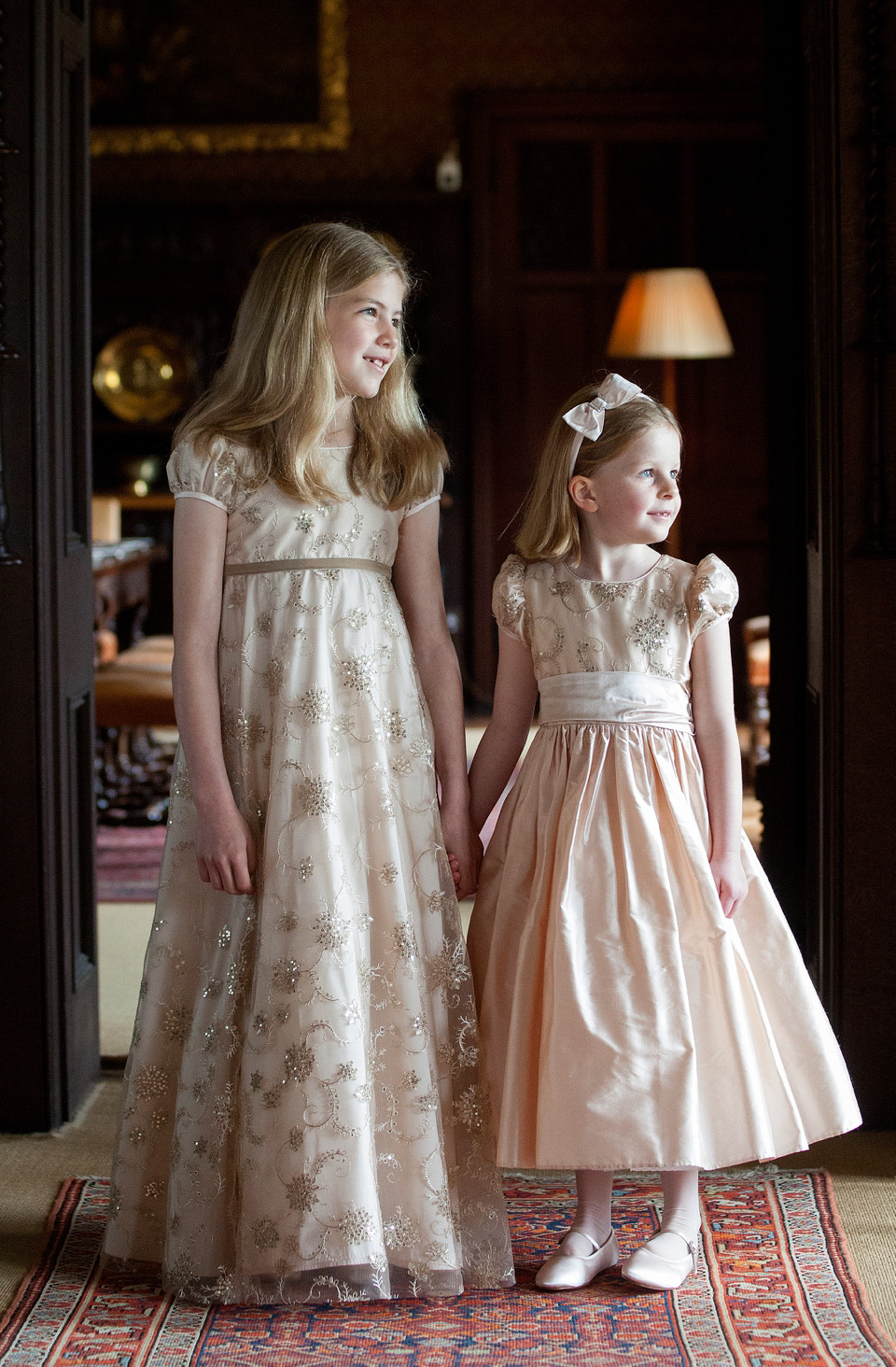 You've got a very impressive reputation in the industry – what, in your opinion, sets your brand apart? What are your core values?
Passion! My daughter, Charlotte (who works alongside me) and I are totally focused on ensuring every dress is made with the utmost care and attention to detail. We are very conscious that every wedding is the biggest moment of the bride's life and we really love being a part of that. We try and make it a very personal service, so all our clients, be they private or stockists, talk to either Charlotte or myself. And quality is paramount.
What are your proudest moments workwise?
The wedding of The Duke and Duchess of Cambridge has to be our proudest, if most daunting, moment. There are also all the little milestones as the company grows, which still have the effect of making us go 'wow!, where did that come from?'.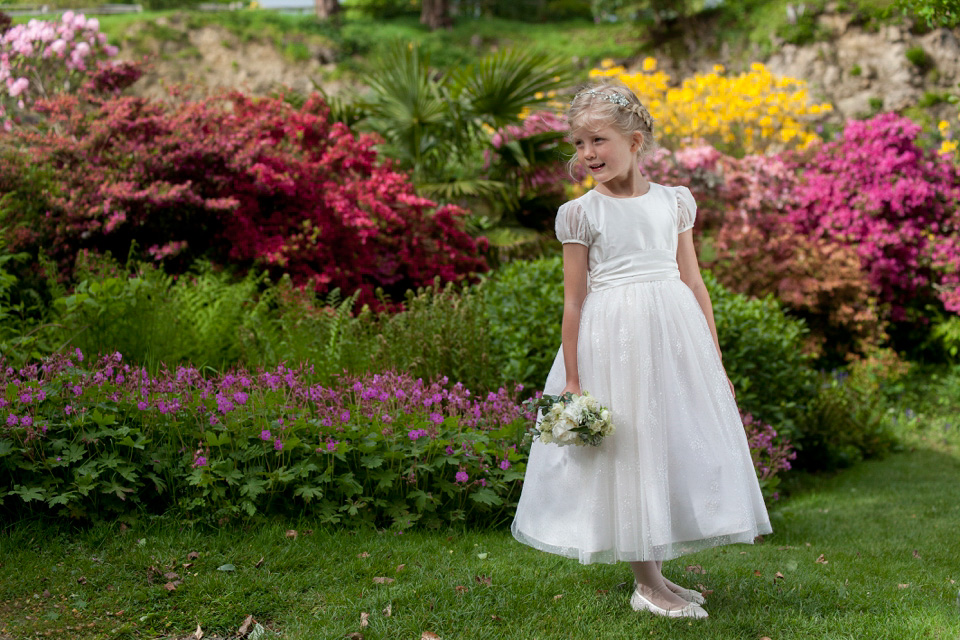 What are the most important things brides should keep in mind whilst choosing dresses for little maids?
That they should be happy and comfortable with whatever they are wearing. There is little to be gained in forcing an eleven year old into a dress that she feels is babyish because it will ruin her day. The bride should remember that she is the focus of attention and that her entourage is there to reflect and complement, but not overshadow, her.
If you weren't designing, what do you think you would be doing?
I can hand on heart say that I really can't think of anything I would prefer to be doing.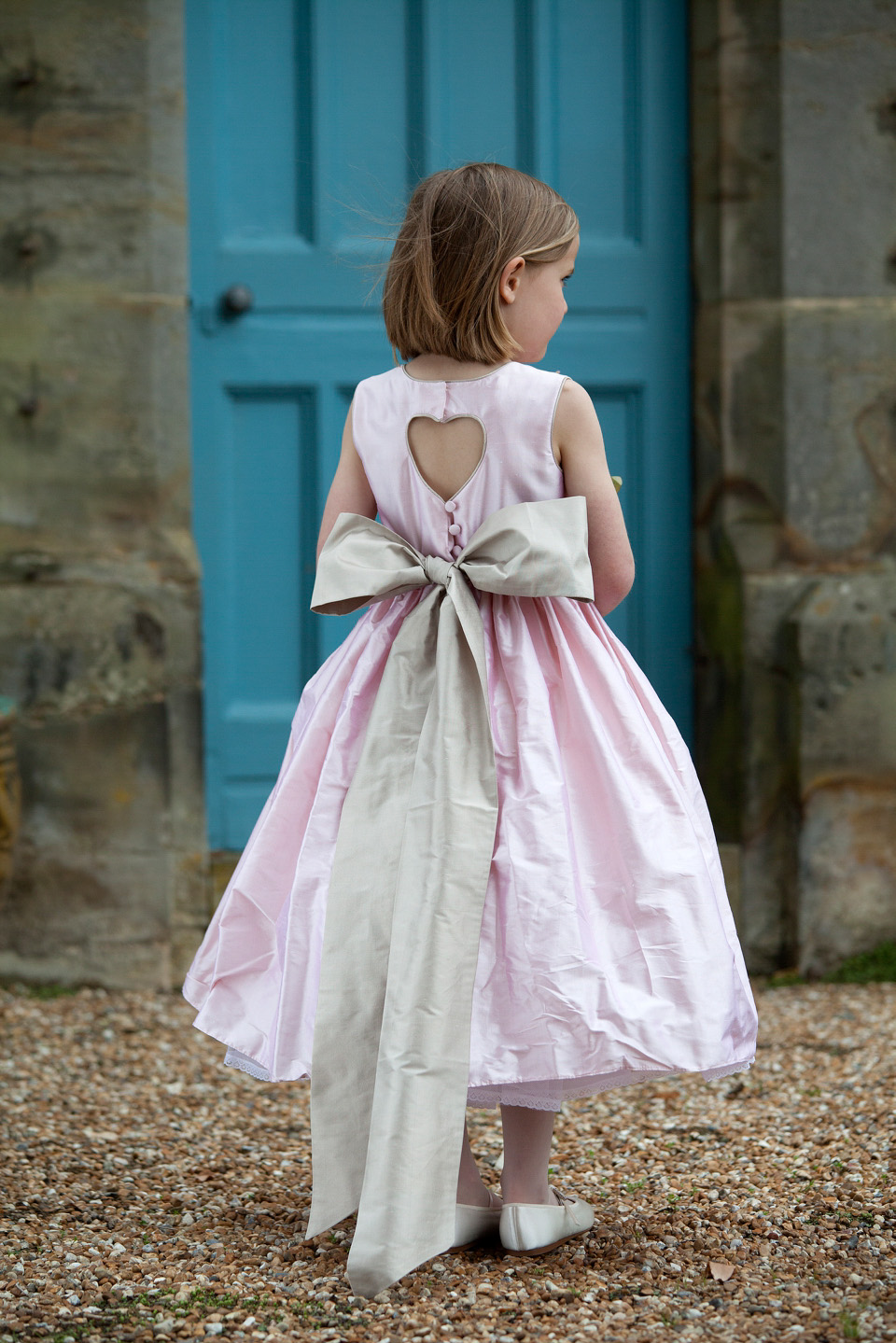 Have you got any pearls of wedding day wisdom for readers of Love My Dress® on keeping little maids looking great throughout the wedding day?
Small people are bound to get increasingly disheveled as the day wears on, but it might be a good idea to have an extra pair of tights handy. If they are wearing flowers in their hair, they will either be mashed or discarded once the reception gets into full swing, so it might be an idea to have a pretty hair band to match their dresses handy to replace them.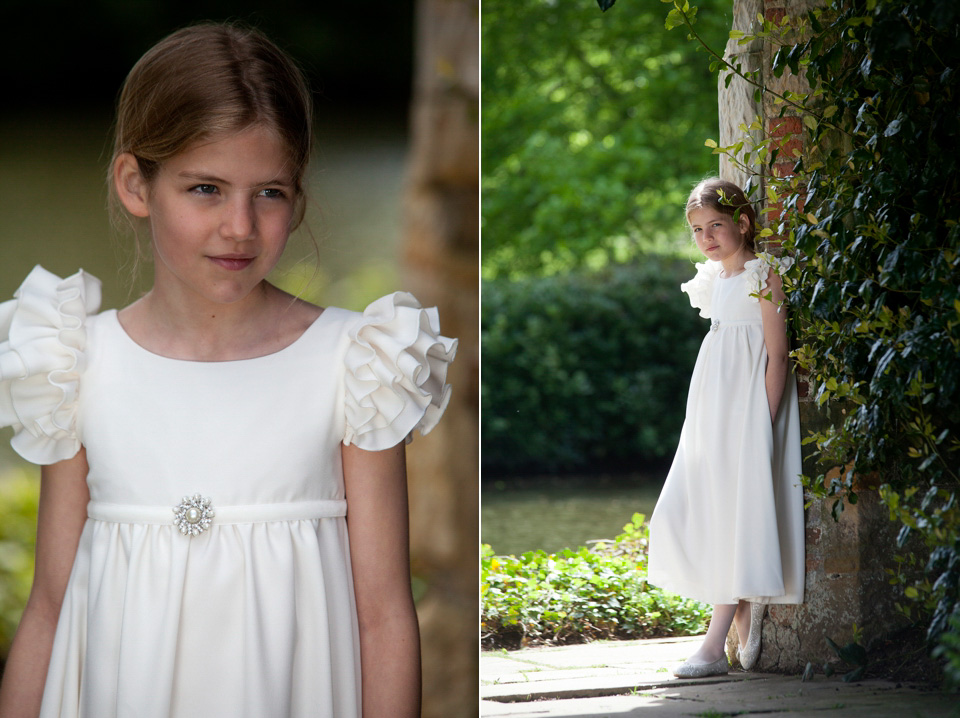 What should we expect next from Nicki Macfarlane?
We have just launched a Christening robe collection and are building on the party dress, First Holy Communion, Bat Mitzvah and Eid collections.
Sum up Nicki Macfarlane in five words…
Special, romantic, elegant, British, and well-made.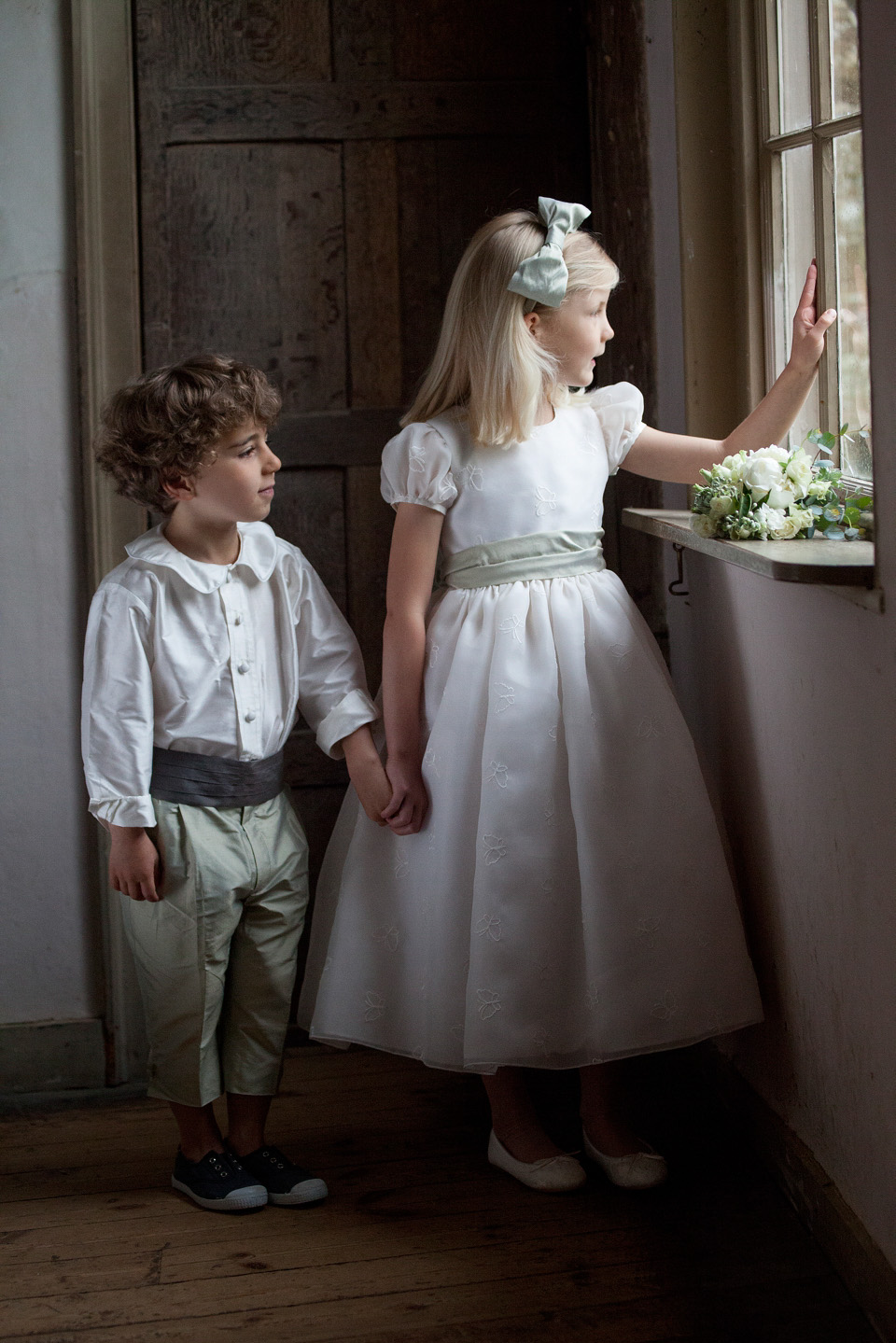 A huge and heart-felt thank you to Nicki for taking time out for this interview and I hope you've enjoyed hearing from this utterly fabulous designer today on Love My Dress. If you'd like to browse the current collections, search for your local stockists and much more, then just visit the Nicki Macfarlane website. You can also keep up to date with the team's news on Twitter, Facebook and Pinterest.
Love Tamryn x
Follow Love My Dress® on Google+