I'm always amazed at how creative Love My Dress couples are, and how weddings become such a wonderful showcase of people's talents. That's certainly the case for our next couple – say hello to Sarah, a web designer, and Phil, a 3D print technician working in the film industry.
In true designer-maker style, they wrote themselves a brief for their wedding, and it went something like this: "Lots of fun for family and friends, seasonal local food, scented seasonal flowers and our personality magnified."
The couple married on the first gloriously sunny day of the year, 17th May 2014, at Sunningwell Church near their home in Oxford. A reception followed at the nearby Great Barrington Village Hall, Burford – a beautiful Cotswold stone building with a vaulted ceiling. Perfection.
Photography Copyright (c) 2014,  Jen Marino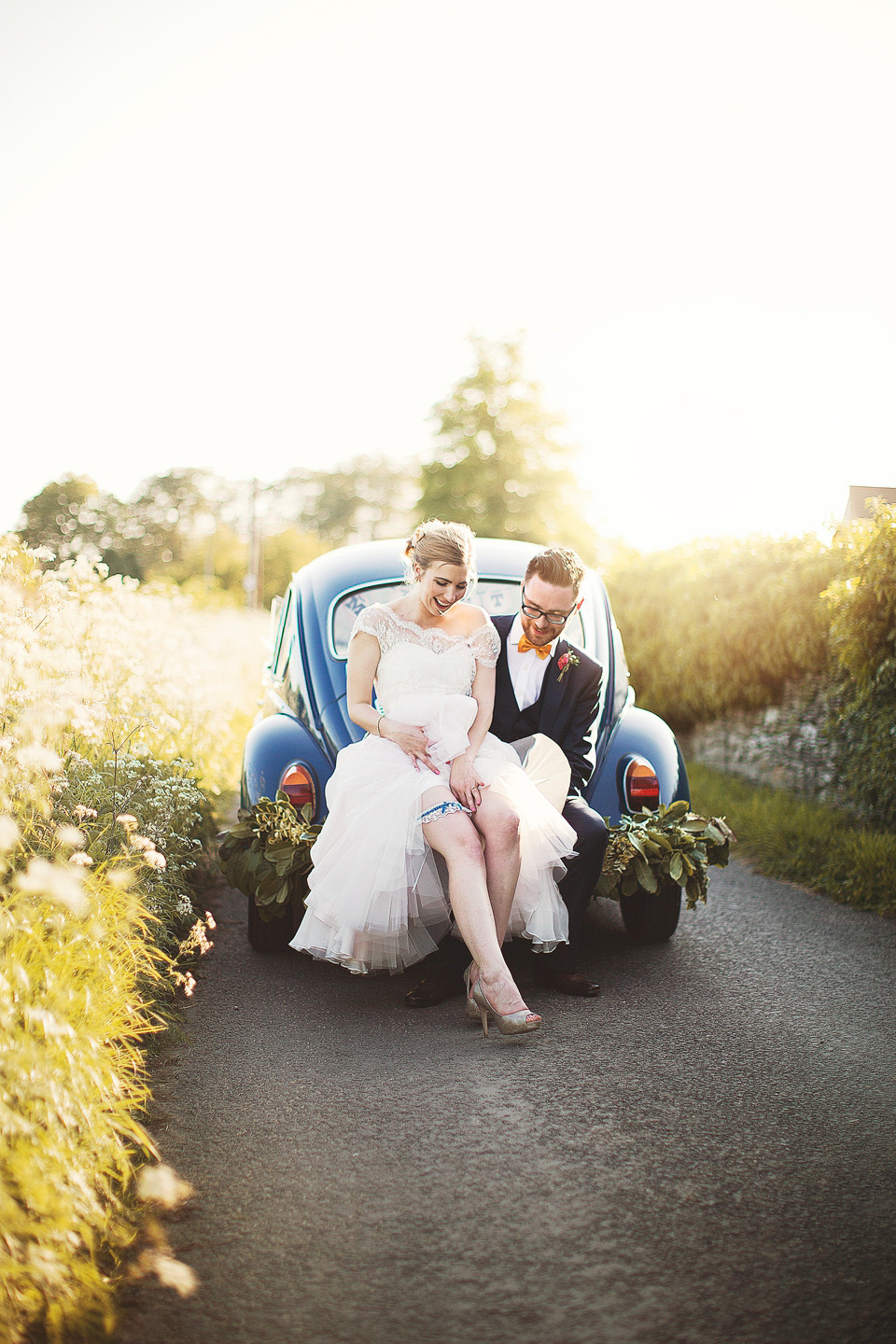 "I was literally the girl next door while we were in student housing in Birmingham. We got together in our second year at university, then spent a few years after we graduated commuting between Birmingham and Oxford, where I got a job. Phil eventually moved to Oxford and we set up our home
.Five and a half years in, Phil proposed on a volcanic rock overhanging the sea on the south east coast of Majorca. We spent six months just enjoying being engaged, then gave ourselves a year to plan the wedding."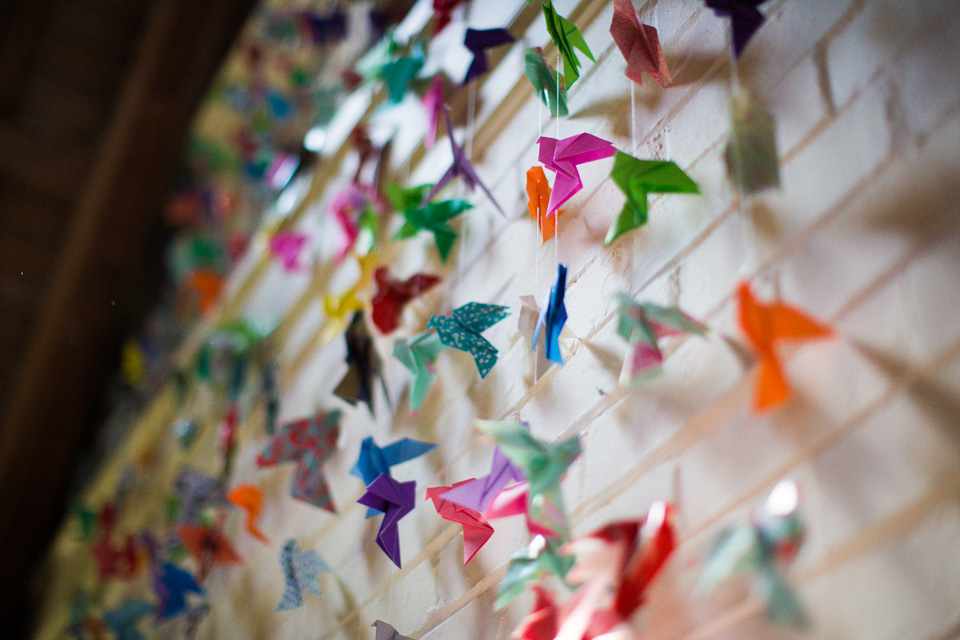 Sarah's gorgeous tea-length dress is 'Scarlett' from the Love Letters collection by Naomi Neoh, which Annabel blogged about here. Soft, floaty layers of chiffon are a hallmark of Naomi's designs and her lighter-than-air creations must feel incredible to wear.
Sarah visited Victoria Allison Couture especially to try this dress on. "After seeing the dress online, it was the first dress I tried on. Trying several more only convinced me further that it was the right dress. I loved the soft blush chiffon.
My outfit was finished off with some sparkly shoes from Kurt Geiger, a veil from Brides of Bond Street and fresh ranunculus flowers from our florists Green & Gorgeous. Plus a beautiful lace garter made by our talented friend Sarah Thornton."
"Being in the design industry we did many of the creative things for our wedding ourselves. For our invites, we contacted Richard Lawrence, a local letterpresser who specialises in handset type. I love typography and it was really special to design our invites, then go and spend the day in Richard's workshop letterpressing them.
Originally we weren't too bothered about wedding favours and just saw them as an extra cost. But I'd been following a Swiss designer's blog and a few years ago she set up Tattly. I've pined over her cool little temporary tattoos for some time, so we snapped up the 'Everything' pack of 313 tattoos and had a fun evening pairing them up with the guests whilst sipping red wine."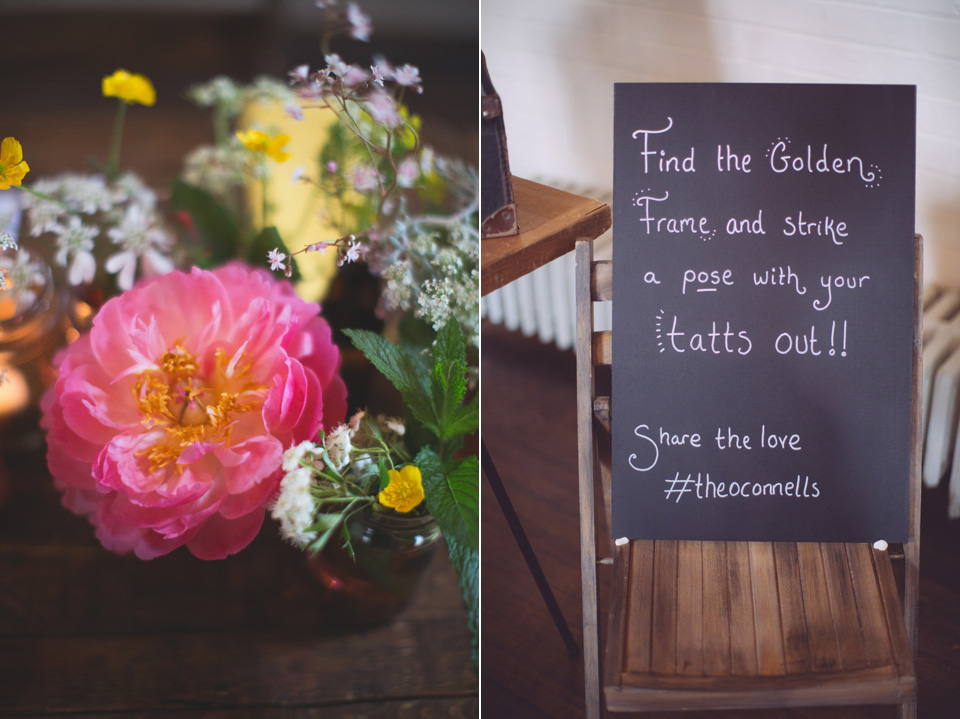 These stunning photographs are by Jen Marino. "We got on with Jen so well at the engagement shoot, we couldn't wait for her to cover our day. She and Nicki our second photographer captured so many touching moments that we would have missed. We had one of our friends say they would love to get married again, purely to have Jen as their photographer!"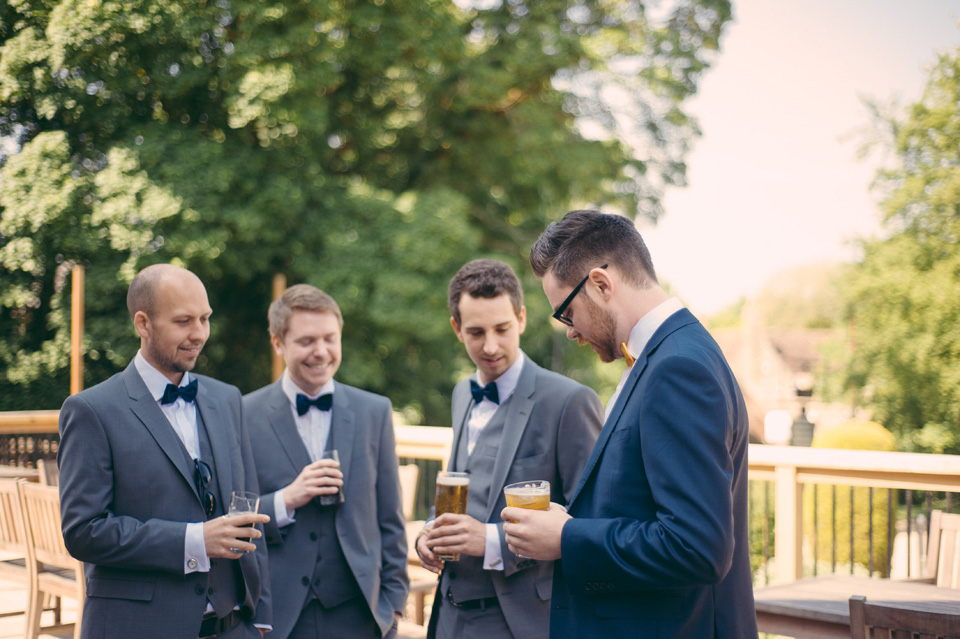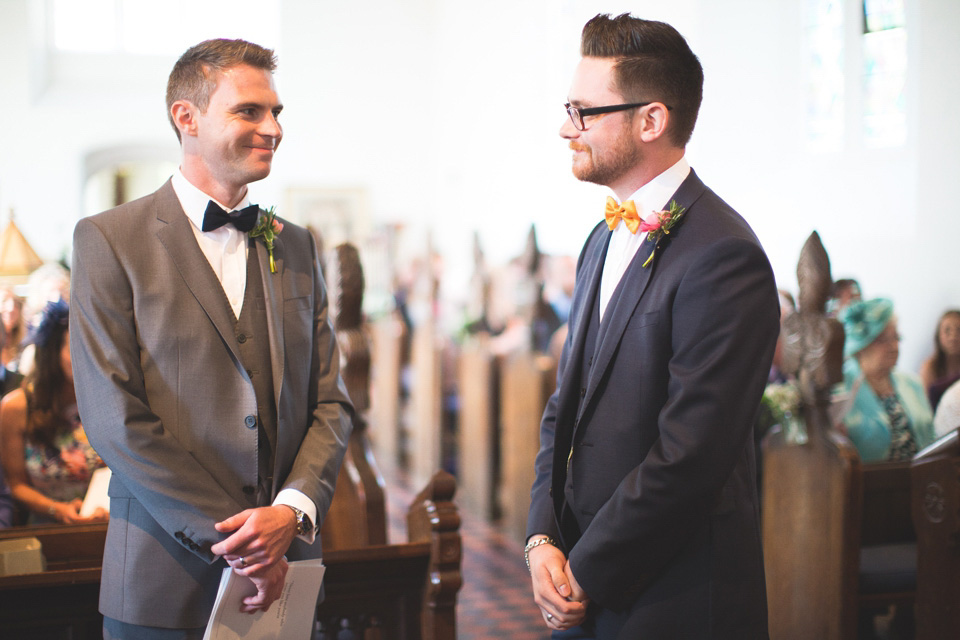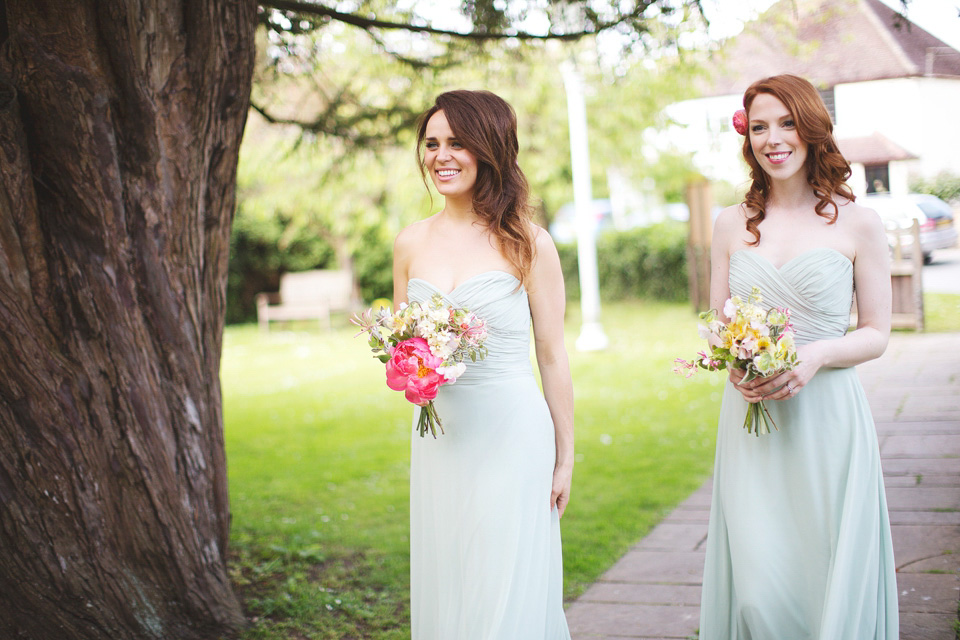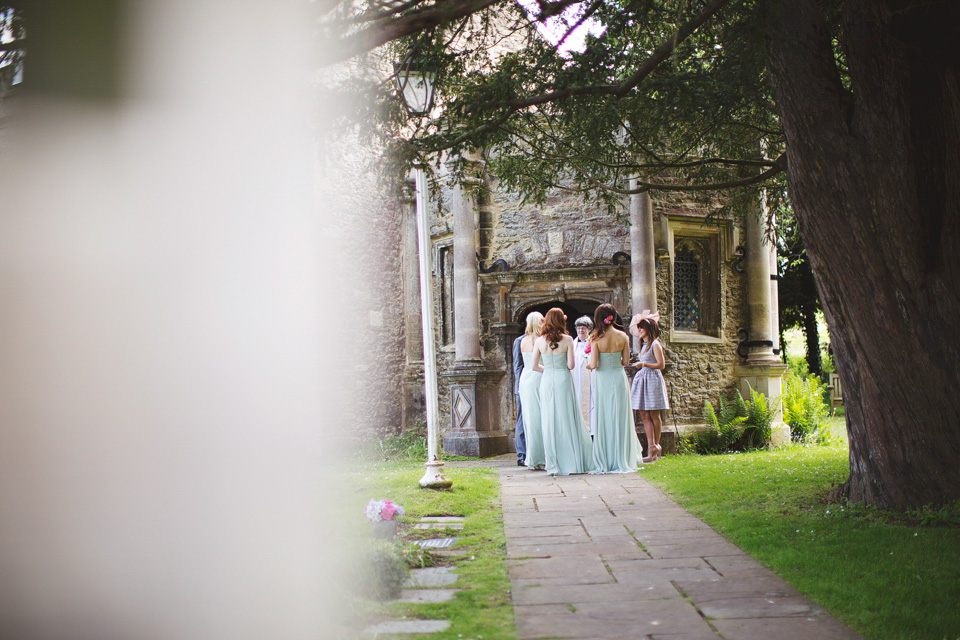 "I walked down the aisle to Pachelbel in D Major and we left the church to a custom version of Mr E's Beautiful Blues by The Eels, played on the organ by our friend Tom Dyson. We had two readings, Corinthians 13, and an extract from Captain Corelli's Mandolin, which we've loved for years."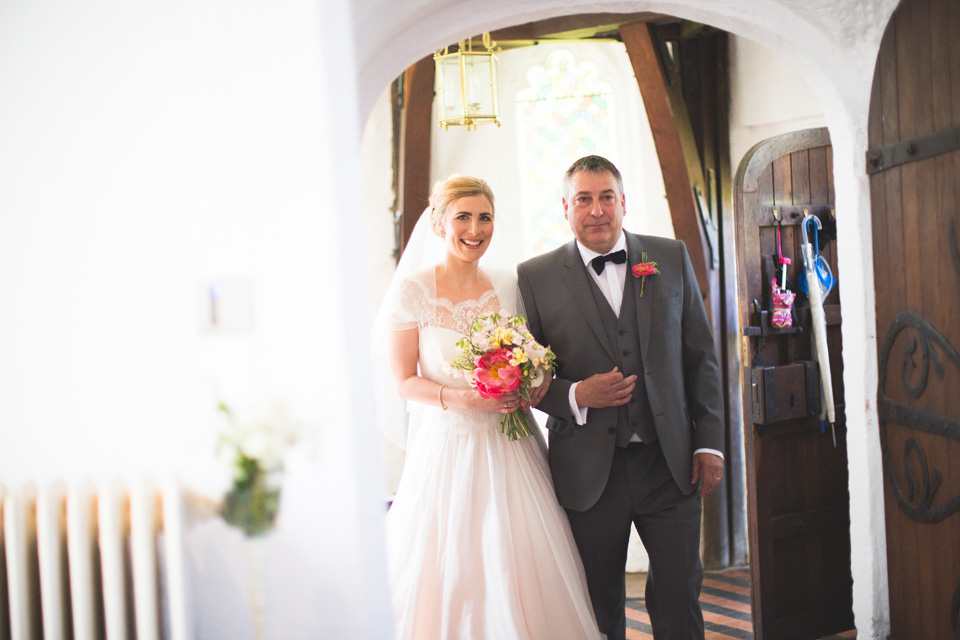 "We met in Birmingham, so it was important that we had a link there. Luckily, Birmingham is famed for its Jewellery Quarter, so it was the obvious choice for our rings."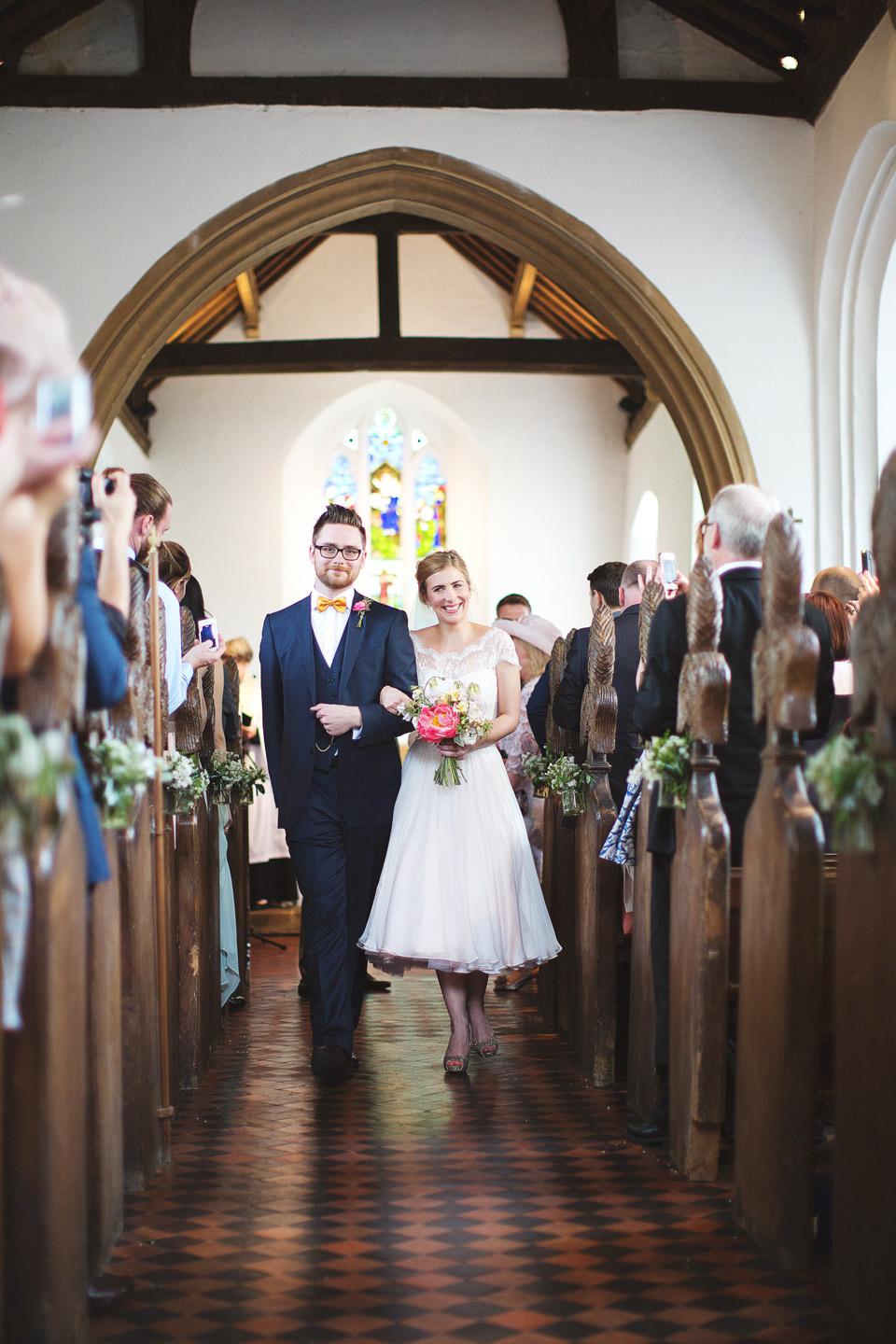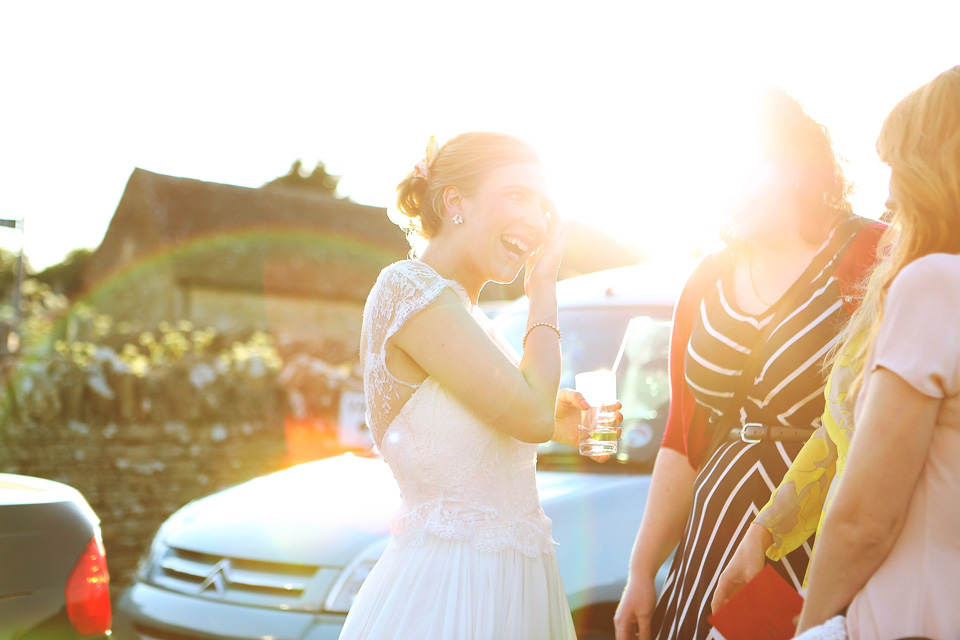 Flowers featured heavily throughout. "From my first call with Rachel at Green & Gorgeous she understood exactly what we wanted. I've grown up with a mother who loves gardening so seasonal flowers, herbs and scents were really important to me. My main flowers were sweetpeas, mint, stocks, ranunculus, peonies and wild rocket flowers."
"Our wedding car was our own VW 1971 blue Beetle. We decorated the bumpers with foliage and Phil's dear friend Pete was our driver, complete with flat cap and gloves. After the church Pete drove us to a local pub for a cheeky gin and tonic.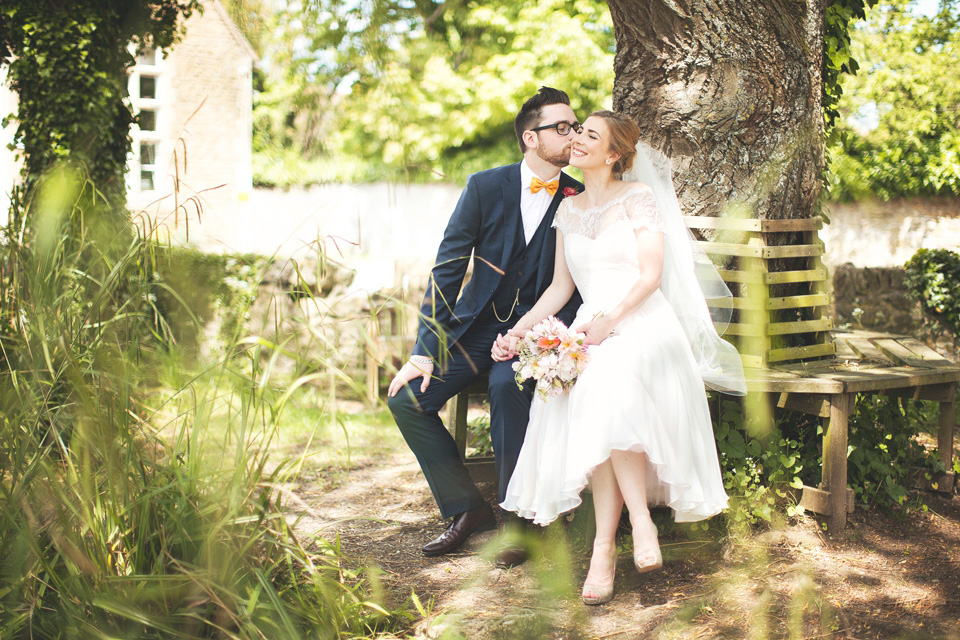 My favourite part of the day was in the Beetle after the ceremony, looking at Phil and realising I was looking at my husband and the person I'd spend the rest of my life with. The next day, we woke up and agreed all the cliches were true – it was truly perfect, it was fast, it was overwhelming and heartwarming, it was a blast and we wouldn't change a single thing."     
"The venue didn't need much decoration so we concentrated our efforts in a few areas. We decided on one-metre-high 'S&P' lettering that I designed and Phil made out of birch ply (and 48 bulbs!). Lots of our friends made origami birds to hang behind the bar and my mother bought hundreds of flowers from her garden to create flower hedgerows down the centre of the tables."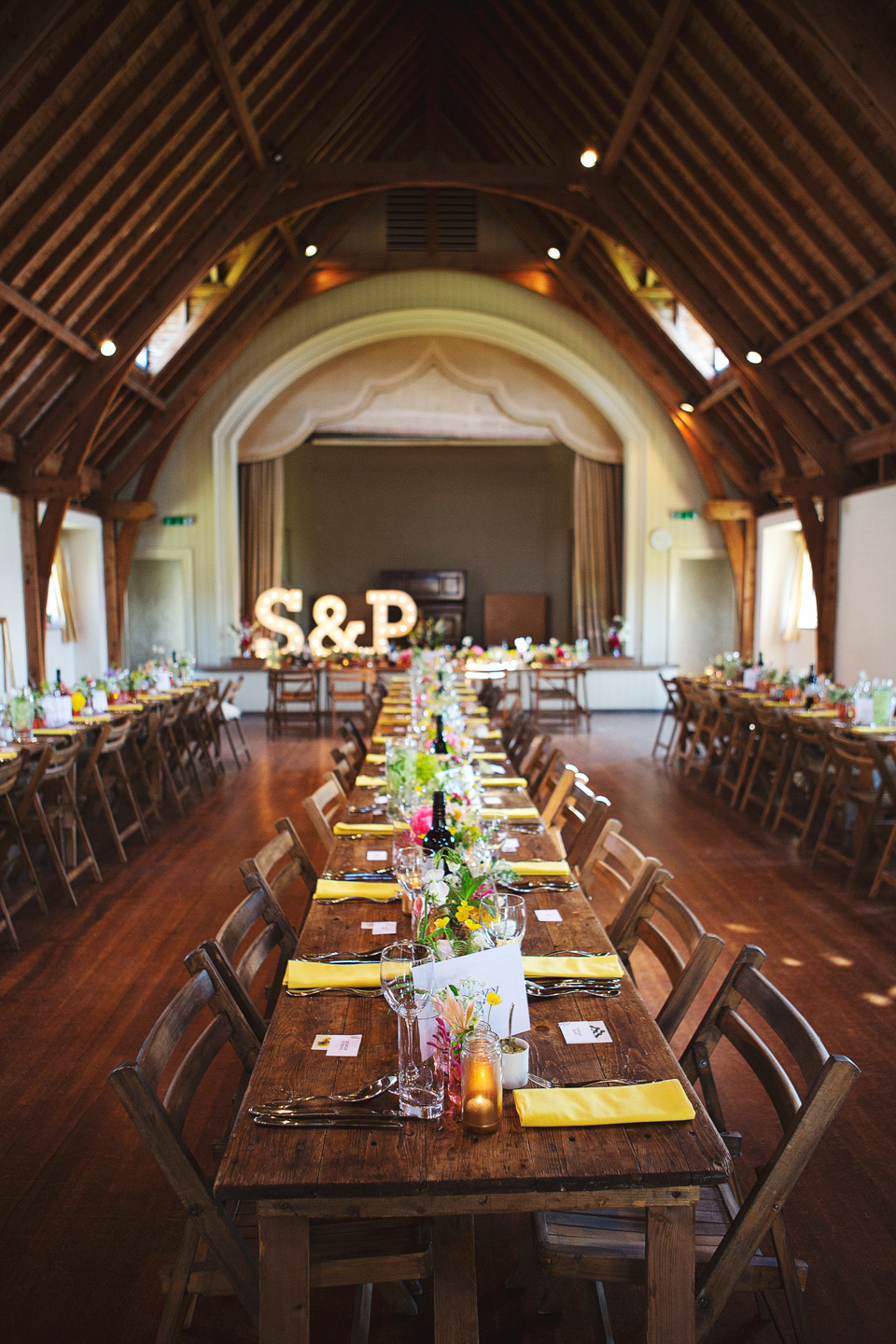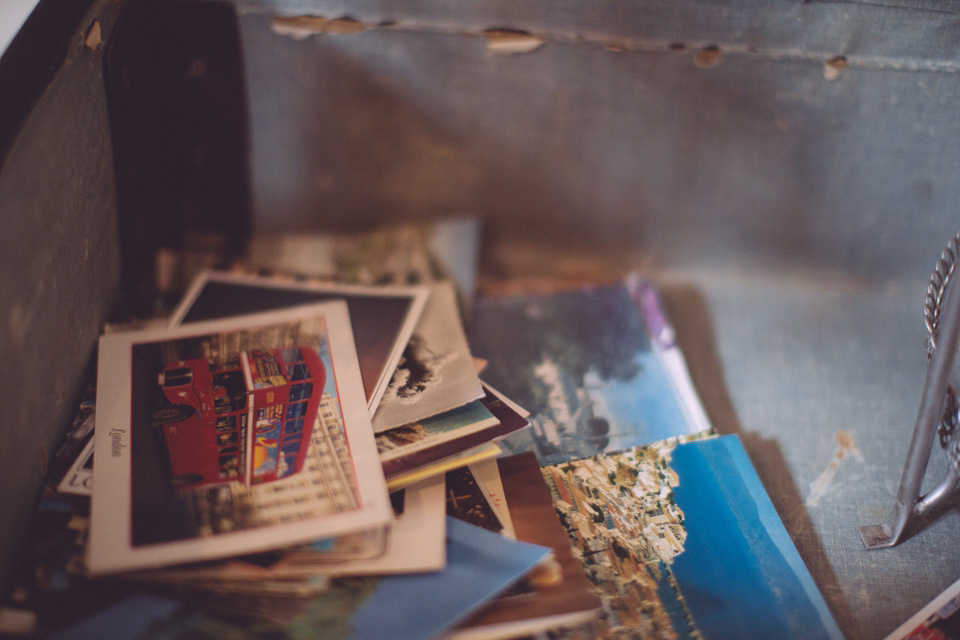 "I'm gluten-free, as are quite a few of my family. We wanted everyone to feel relaxed and not worry about what they could and couldn't eat, which is where my friend Emma stepped in. She made a beautiful gluten-free two-tiered Victoria sponge filled with local raspberry jam and butter cream icing, topped with flowers and a 3D print of Phil and myself – a surprise to all the guests and a nod to Phil's work."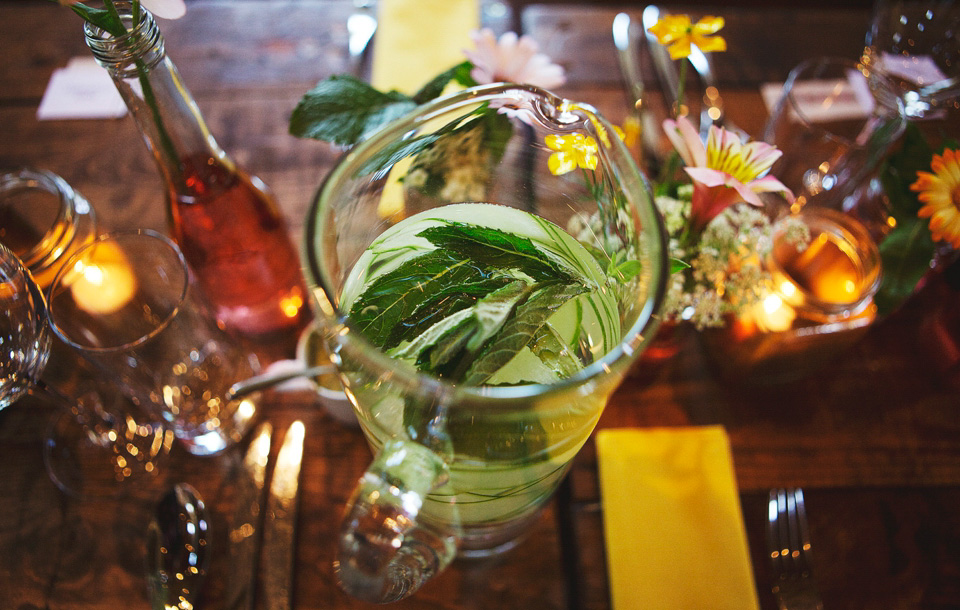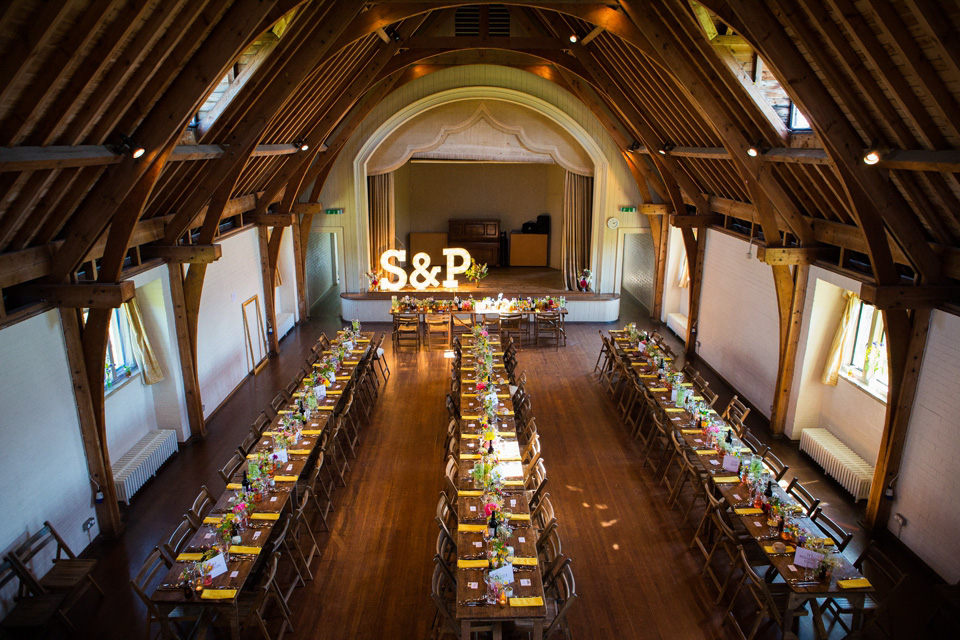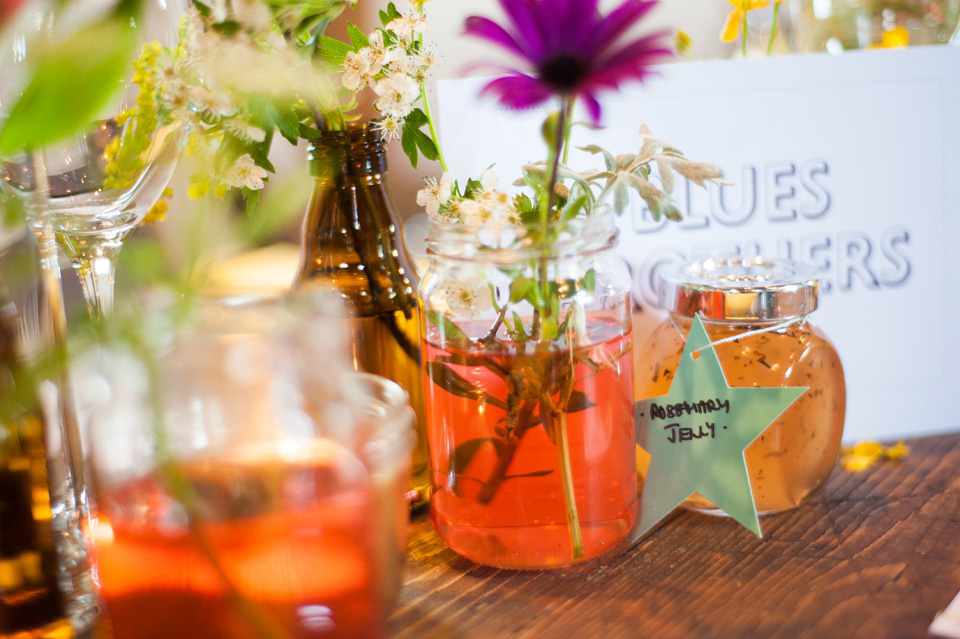 "The weather was the best day of the year and we had beautiful sunshine as guests mingled outside. Sophie Stanek our caterer created a delicious springtime menu and served lamb from her family farm dressed with a broad bean salad, vegetable gratin and quinoa with pine nuts and onions." As a result of her friendship with Sophie, Sarah redesigned her website!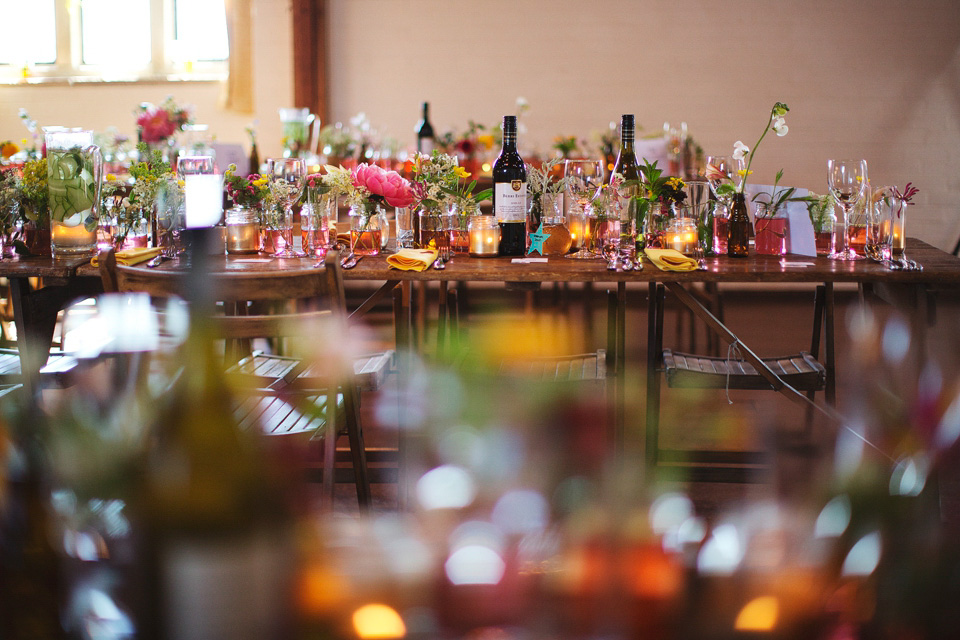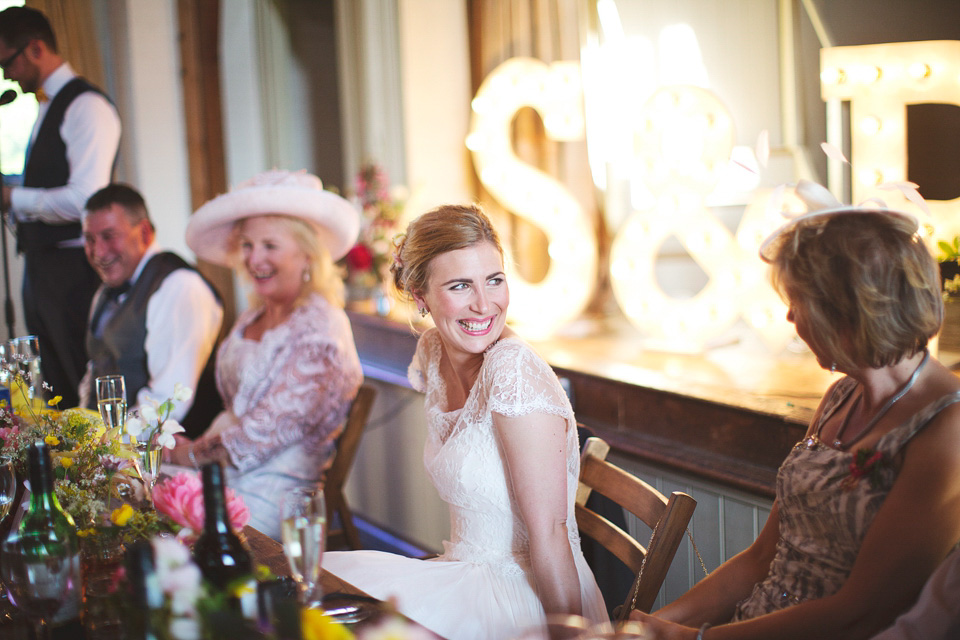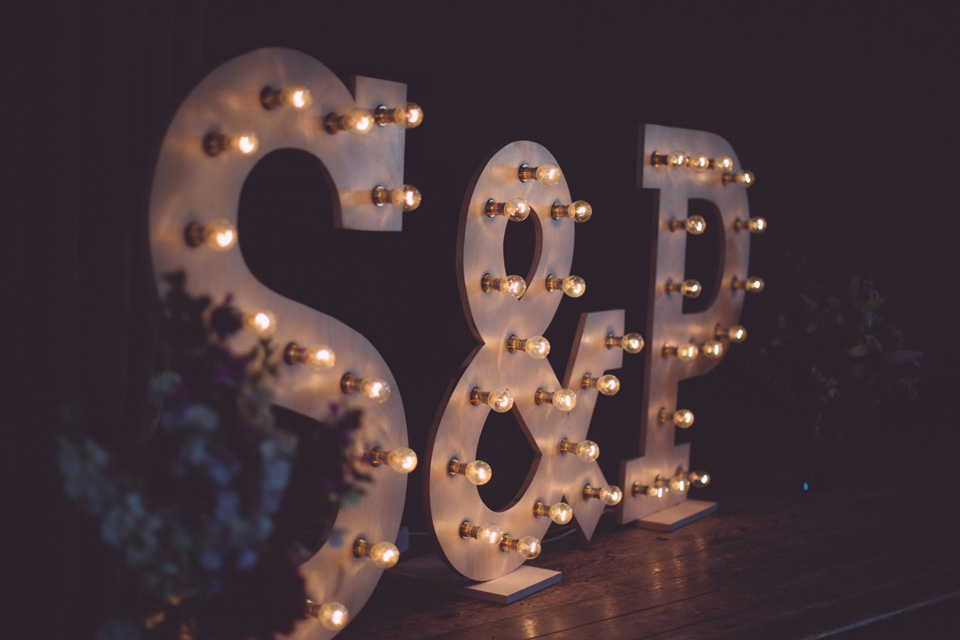 The couple enjoyed a first dance to At Last by Etta James and a DJ set from Jon Saunders. "Jon had been the DJ at Phil's brother's wedding so we knew we could trust him to entertain the guests and ramp up to a party atmosphere." Jon wrote on his blog: "I've been a wedding DJ for 17 years, and I honestly think this wedding reception was amongst the best atmospheres I've ever experienced". Praise indeed!
Words of wedded wisdom…
"Enjoy the planning! We used secret boards on Pinterest to put our ideas together. And if you're on a budget, estimate what you'd like to spend on each thing BEFORE you get carried away researching."
I really love this wedding, it's so creative and so full of personality. Readers, are you planning something similar for the coming spring? And do we have any other Naomi Neoh brides among us?
Love Kate xx
Photographer – Jen Marino
Venue – Great Barrington Village Hall
Dress – Naomi Neoh bought from Victoria Allison Couture
Shoes – Kurt Geiger
Accessories – veil Brides of Bond Street + earrings and bracelet Svarovski + garter Sarah Thornton
Hair – Nevrus Hair
Groom – suit Moss Bros + bow tie Mrs Bow Tie + shoes John White of London
Rings – engagement ring Craddocks Jewellers (no website) + wedding rings Neweys Jewellers
Bridesmaids­ – Dessy dresses in Celadon bought from RK Bridal, New York
Flowers – Green & Gorgeous
Cake – Glten free, made by a friend
Stationery – designed by the couple, letterpress by Richard Lawrence
Favours – temporary tattoos from Tattly
Caterers – Sophie Stanek
Transport – the couple's VW Beetle, vintage double decker bus from Nostalgia Travel
Entertainment – DJ Jon Saunders
Follow Love My Dress® on Google+