I've been secretly waiting to share these images for weeks now, ever since I shared this, my favourite wedding ever to grace the pages of Love My Dress.  The bride in my favourite wedding was bead-artist and designer Clara Francis – who, if you read the real wedding feature itself, you'll learn I've been aware of for some years now, but who up to now has never  designed specifically for weddings.  All that is set to change with the launch of Clara's debut collection for brides.
I make no excuses for confessing I'm giddy with excitement about this.  I'm such a HUGE Clara Francis fan girl – her skill and level of craftsmanship is nothing short of outstanding – she is a true artisan and I'm in absolute awe of her talent (the beading in each of her designs is painstakingly hand stitched and there is simply nothing quite like her designs out there, she really is an original artist).
My excitement aside, let me explain how Clara has joined forces with one of my personal favourite wedding dress brands, the sassy and always stylish Belle & Bunty​ (the perfect pairing) to promote her new collection. And look what they did…
Photography Copyright (c) 2014, Media Lightbulb for Clara Francis​ / Belle & Bunty​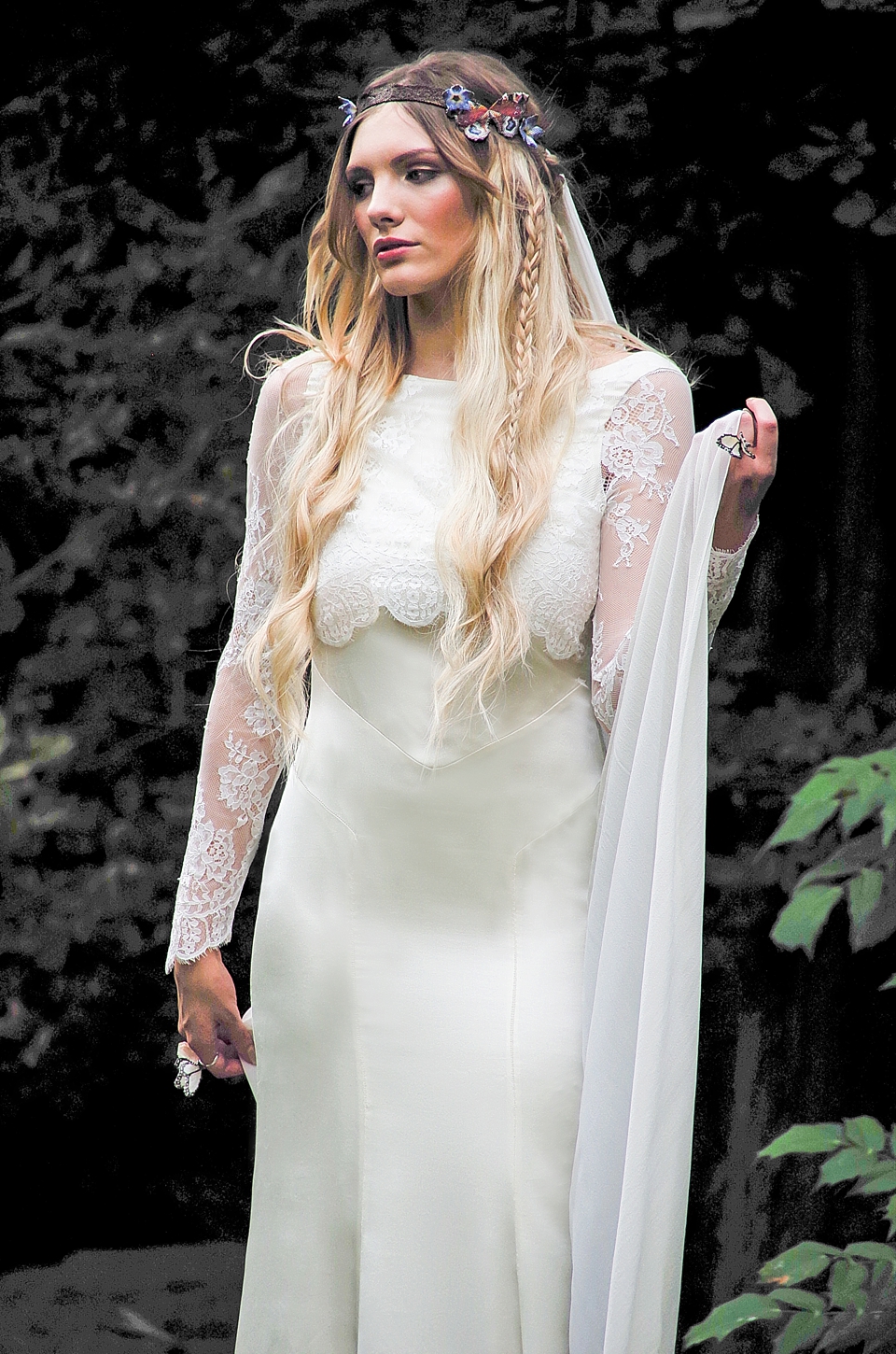 This visual story showcases the romantic elegance of both brands through the creation of a fairytale scene. The vision of mystical romance could be taken straight from a child's picture book, don't you think? I love how these images ooze beauty and serenity, perfectly capturing the designers shared love of the ethereal.
Which goes without saying, I personally love very much too.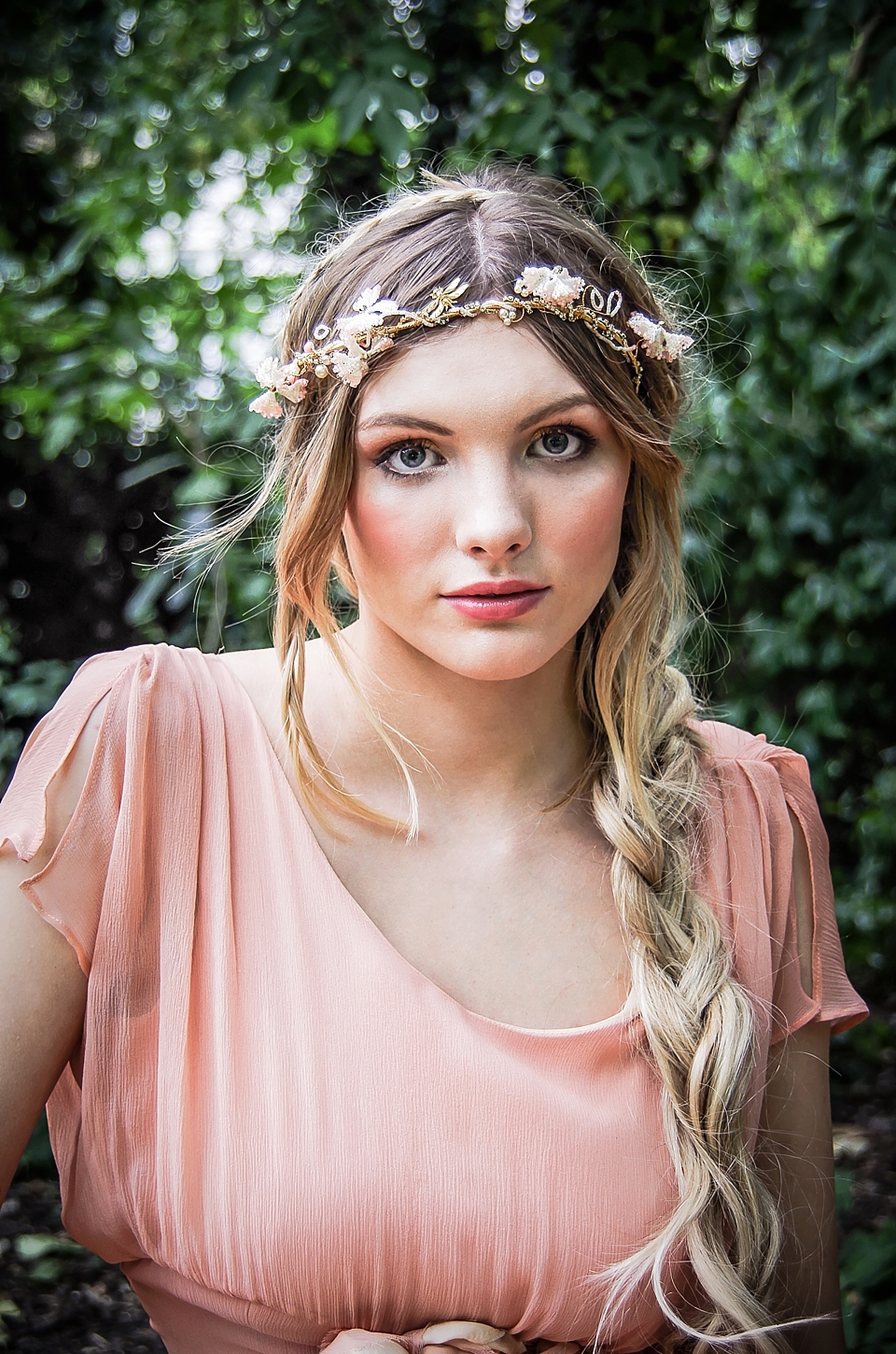 Alice Shreeve, one half of the creative team at Belle & Bunty, explains…
"Finding the perfect backdrop was key to creating the fairytale setting where the collaboration could really come to life. Embedding the shoot in nature was important to both ourselves and Clara as we both place a lot of emphasis on using natural fabrics, gentle colours and delicate design details."
The ethereal, floaty feel of the Belle & Bunty bridal gowns are in complete alignment with the delicate whimsical Clara Francis headpieces, making them a perfect combination for any bohemian wedding.
Belle & Bunty's Hannah Coniam-Thompson told me "We have been in love with Clara's work for ages, it is so beautiful & delicate and completely unique. We share the same brand values in that everything is exclusively designed and handmade in the UK and we both strive to create something different from the mainstream. Clara's stunningly special headpieces work so well with our dresses for a boho, yet glam wedding day look."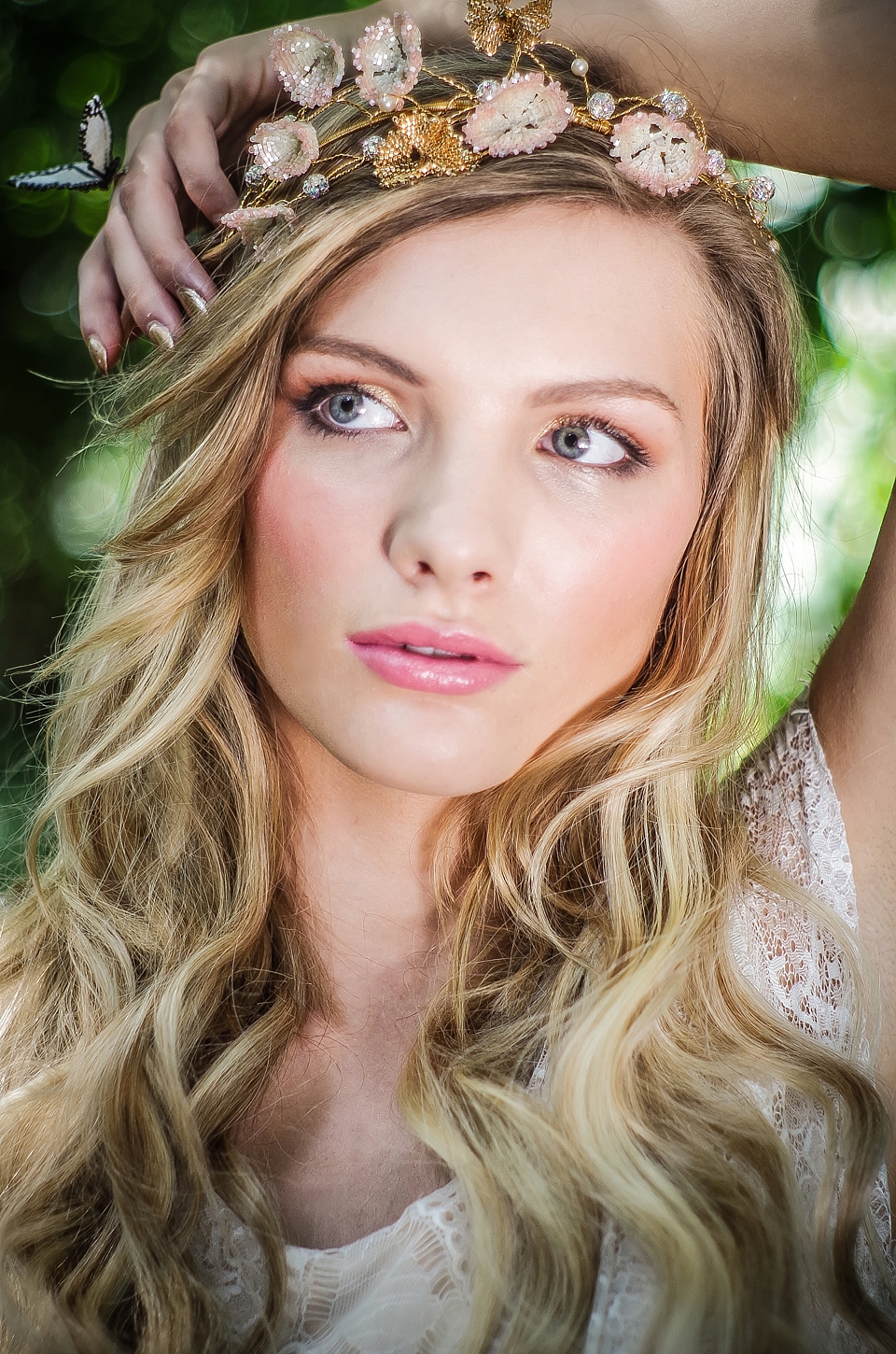 Nature has always been a key feature of Clara's inspiration with the shoot therefore bringing everything back full circle. Clara herself told me "I have known Alice and Hannah for a few years and have always wanted to collaborate with them because I love their vibe, attitude and aesthetic. We are all committed to well made, hand crafted, finely detailed pieces using the best quality fabrics, beads and vintage crystals".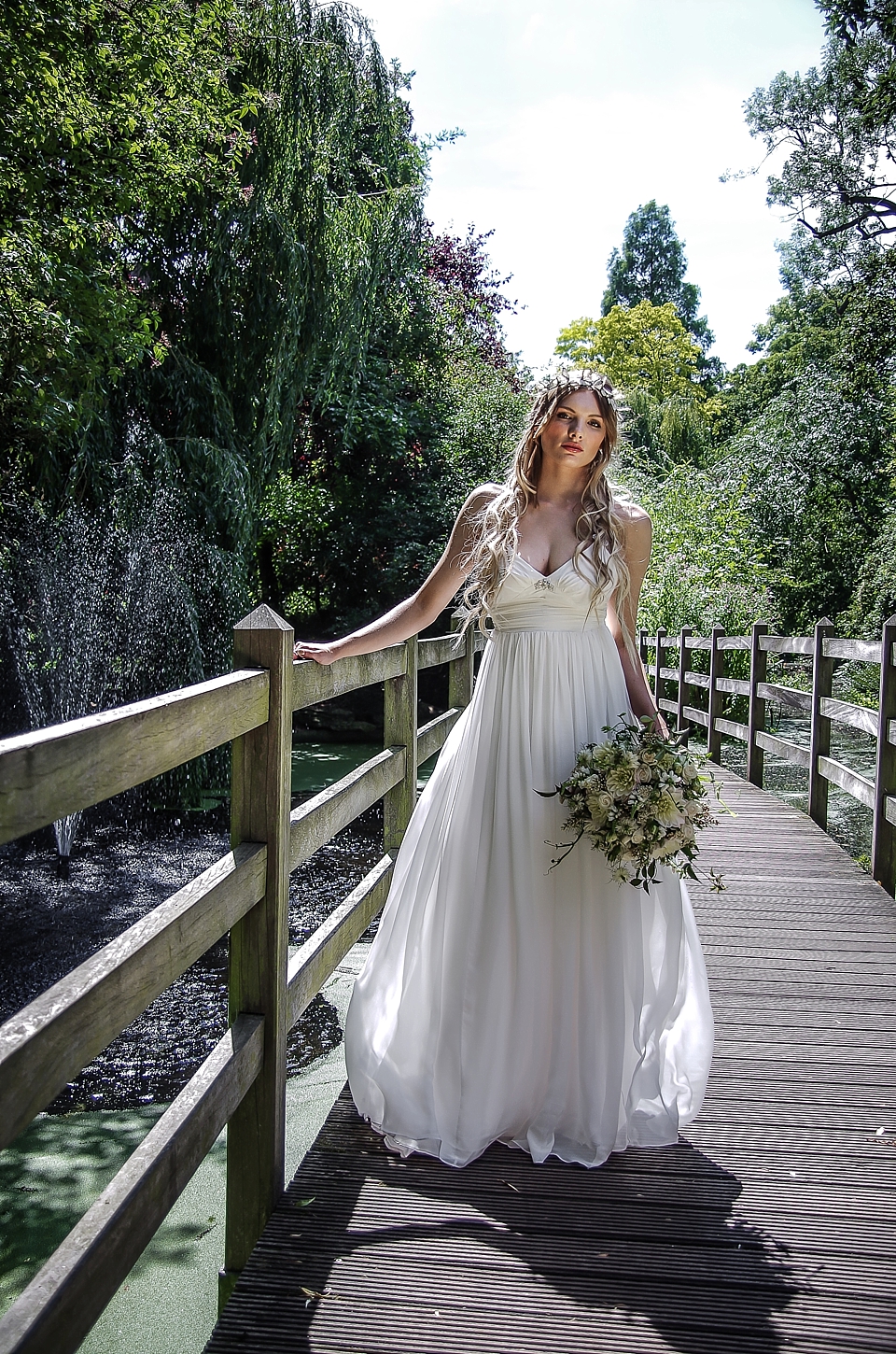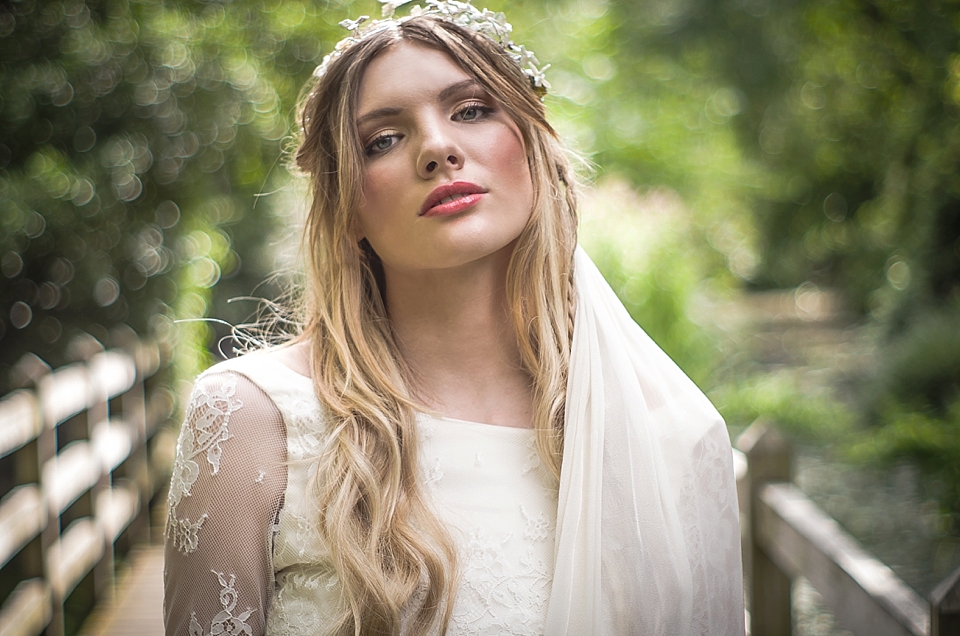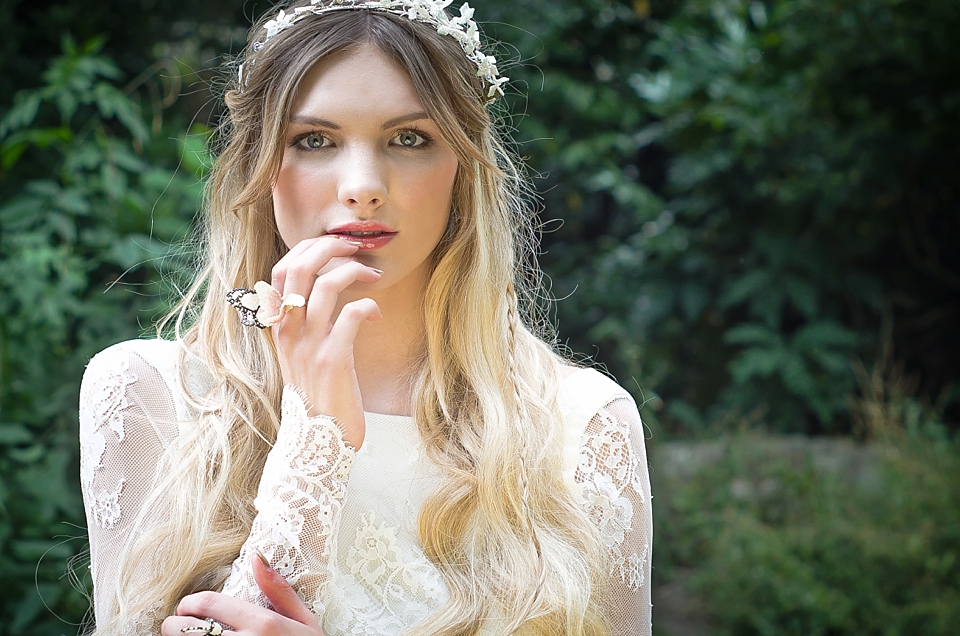 Clara's bridal collection was initially inspired by her own wedding and being unable to find exactly what she wanted for herself, an all too familiar story for Alice & Hannah and the reason behind the development of their own bridal line 4 years ago.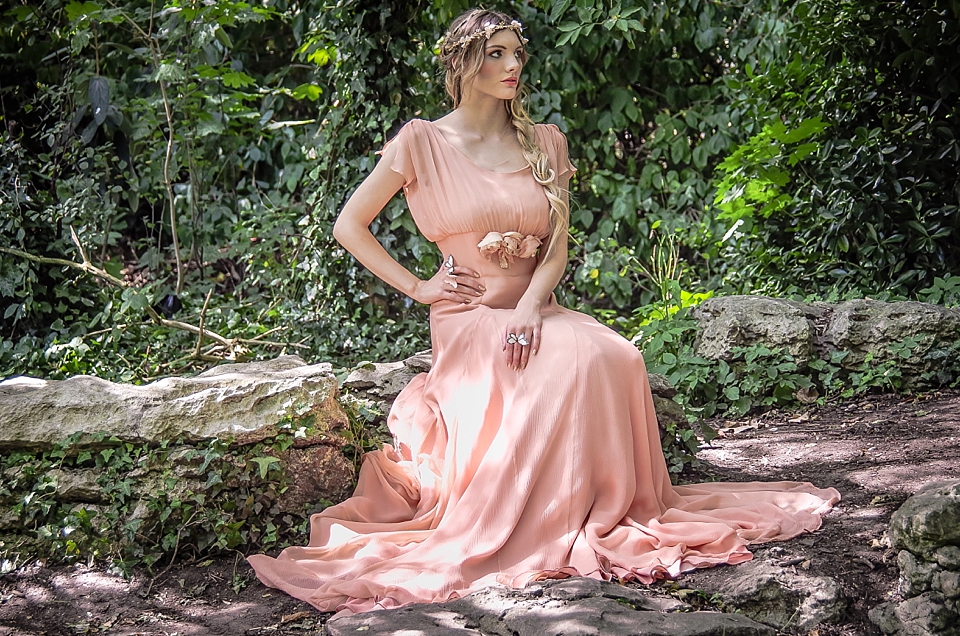 Clara's describes her headpieces as 'something incredibly intricate, delicate, not too glittery but having the ability to catch the light beautifully. They look like they could have been discovered in my Great Grandmothers jewellery box but yet have the freshness of a modern day piece'.
Belle & Bunty too strive for this mix of old and new within their vintage inspired modern wedding dresses making just one more reason why this collaboration is a match made in heaven.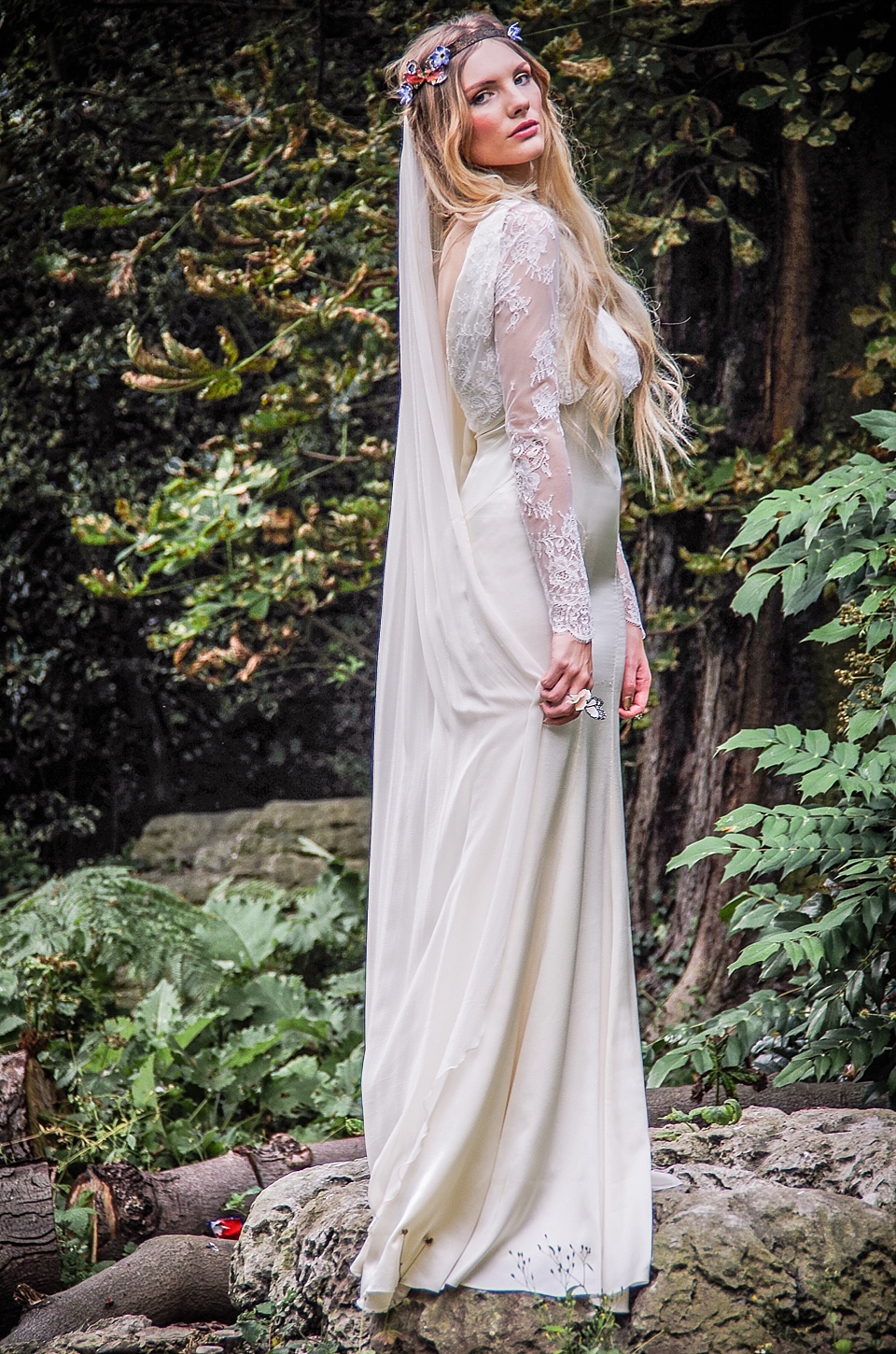 The Clara Francis bridal collection prices range from £80 ~ £1000 with a bespoke service also available.  Belle & Bunty Bridal gowns start at £1450.  Both collections are Made in England and each piece is Made-to-Order and are available from the Belle & Bunty​ in London. Here's a handy map below to help you find your way 🙂
If you would to find out more dear readers, please visit clarafrancis.co.uk and belleandbunty.co.uk.
I would so very much love to see some future Love My Dress brides looking out of this world in a Clara Francis design – please get in touch if you decide to treat yourself.
With much love,
Annabel xx
Photographer – Media Lightbulb
Jewellery & Accessories – Clara Francis​
Dresses & Veils – Belle & Bunty​
Hair & make up – Victoria Percival
Flowers – Victoria Flowers