I wanted to share something beautiful this afternoon, to help you while away your weekend.  These images were sent in by Samantha of Green Wedding Photography, and caught my eye not just because of the beautiful retro and vintage gowns, sourced from Those Were The Days, a vintage boutique in Edinburgh that stocks bridal wear, and Cover Vintage on Etsy, but because of the serene Scottish landscape and coastal shots.  These photographs evoke a strong sense of nostalgia for me – we used to holiday in Scotland when I was young and I have vivid memories of the excitement building as we approached the coast (though I live by the sea now, I grew up in the Midlands so being by the sea as a child felt so magical).
Seeing the long pale green grasses swaying in the wind by the roadside was always a sign we were getting close, and I recall craning my neck to be the first to shout 'I CAN SEE THE SEA!' from my comfy back seat in our beloved green maxi car.  Gosh I loved that car – I can remember it's registration plate to this day!
Photography Copyright (c) 2014, Green Wedding Photography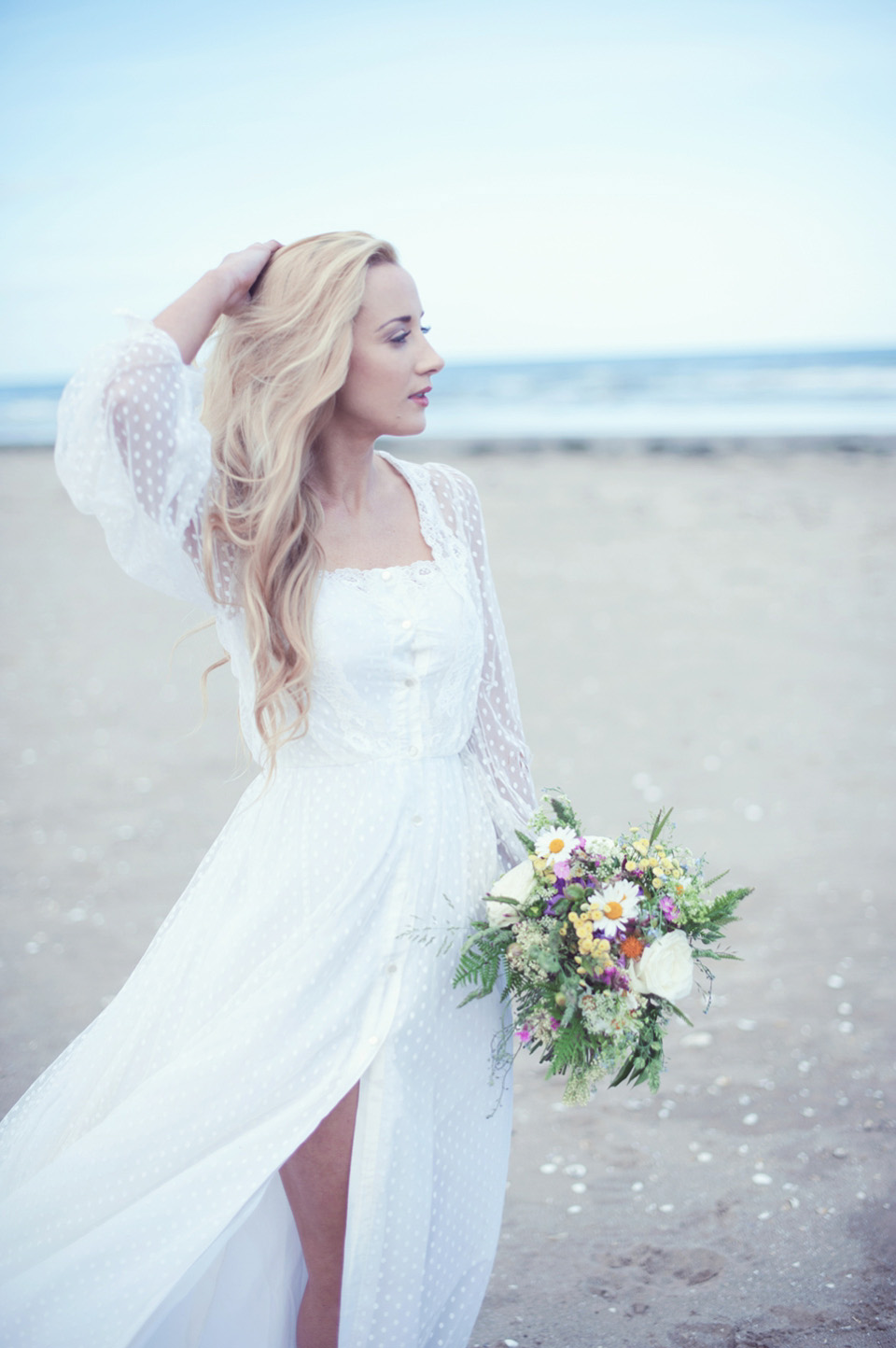 That polka dot design, isn't it exquisite? This particular design was a find at Cover Vintage on Etsy, whilst all the other designs you see on this page are courtesy of Those Were The Days.
The location for these images was very specifically chosen by Samantha, who wanted to create a collection of images that would showcase environmentally friendly wedding options.
"The scene for our shoot was Tentsmuir Forest in Fife, which is an incredible nature reserve and one of my favourite locations in the world, both for photography and as a place to go to relax."
"I knew I wanted to use vintage/pre-loved dresses in creating these images, so I bought a dress from Cover Vintage on Etsy and I also got in contact with Claire Paterson from Those Were The Days, a lovely vintage shop in Edinburgh, Scotland. They have a great bridal section and thankfully Claire was happy to lend out some of the dresses for the shoot.
Not only is vintage a good eco-friendly option but I also love the story that often comes with a second-hand dress, and most vintage dresses can be adjusted to suit your own style."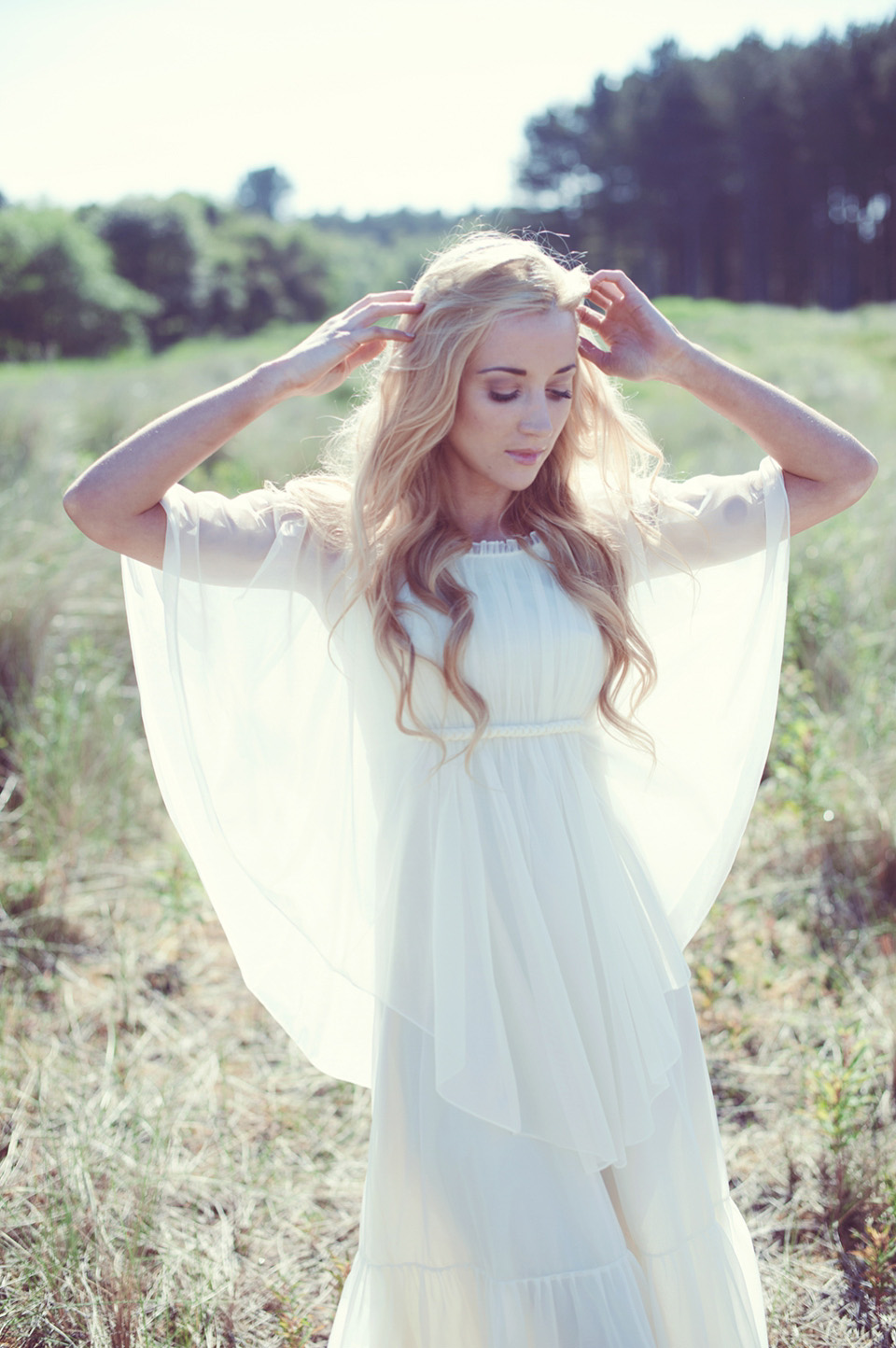 "We were lucky to have a great team working on the shoot, Elaine is an experienced and natural model and Sarah Mitchell, the make-up artist, created a flawless natural look on Elaine. My florist friend Natasha created a stunning wildflower bouquet for us which tied in well with the eco friendly, boho vibe of the shoot."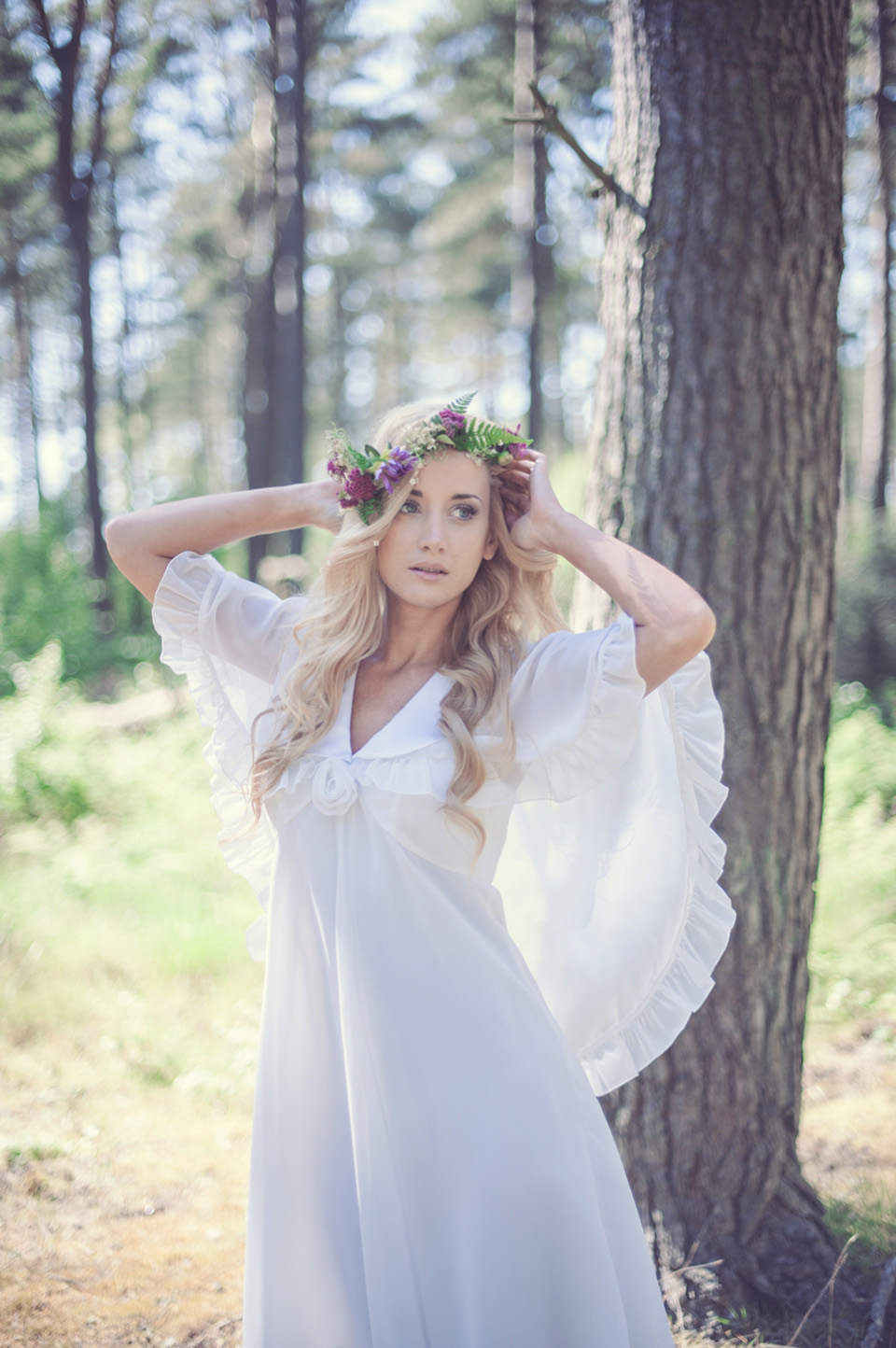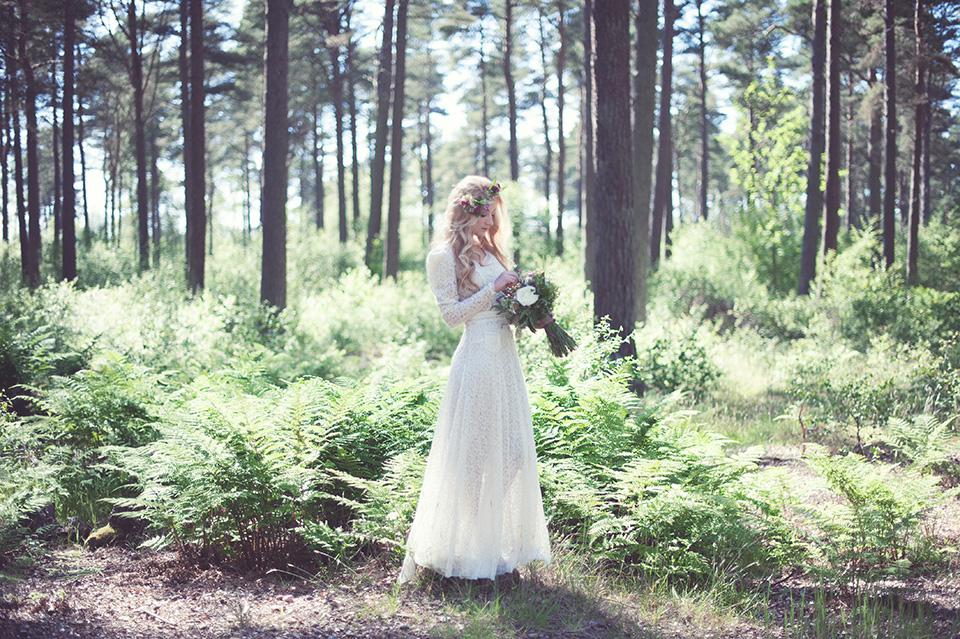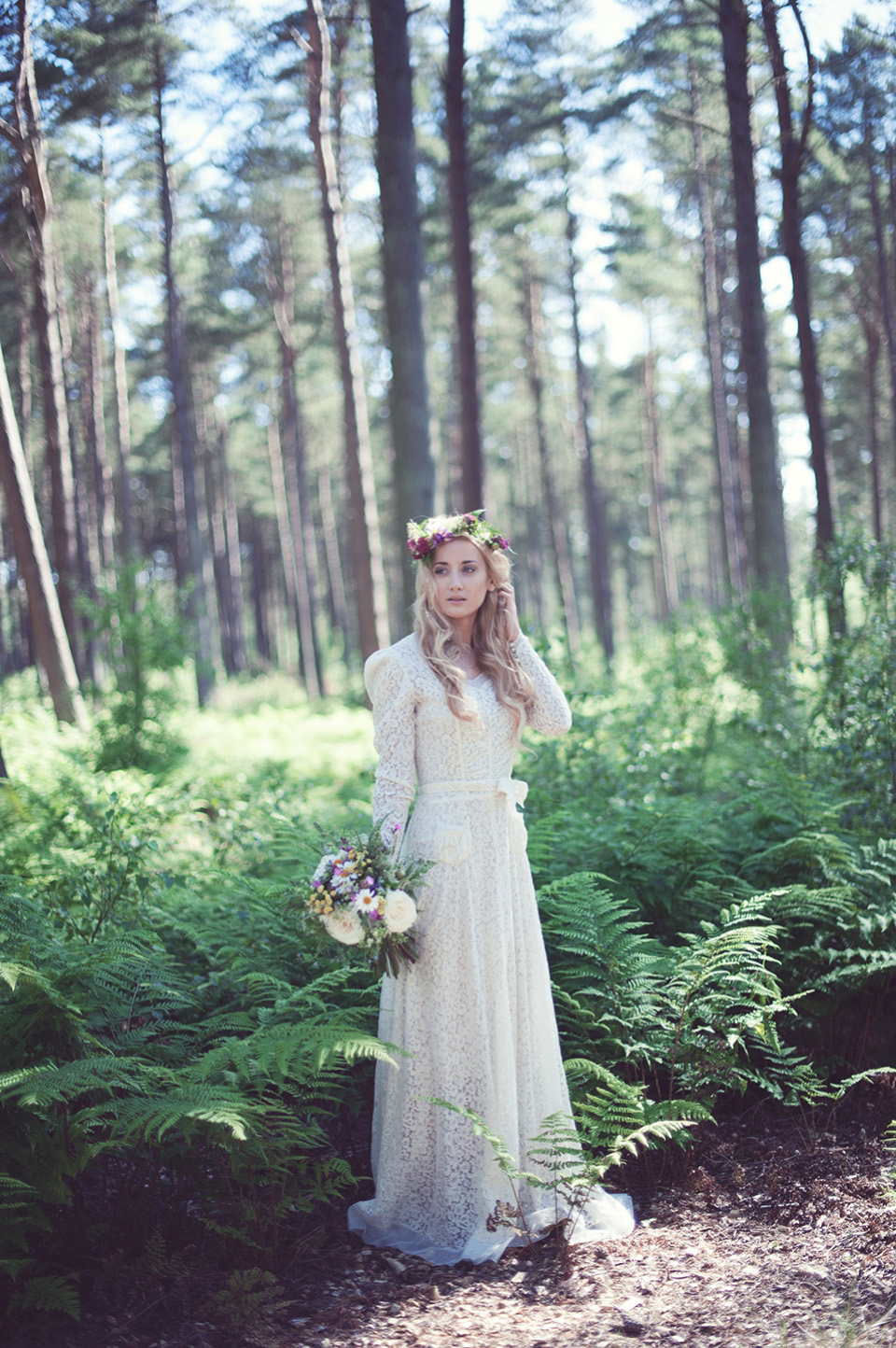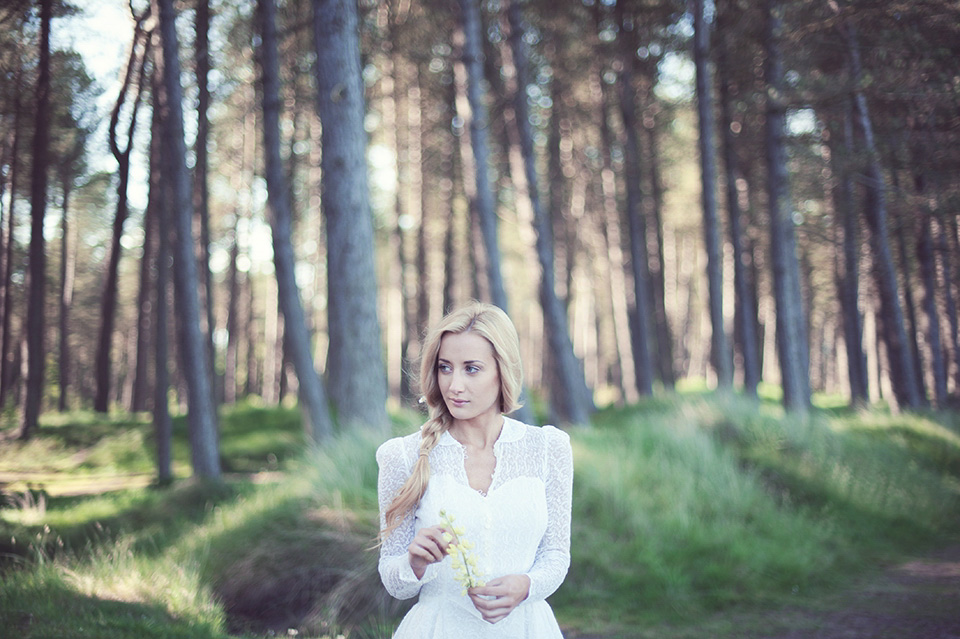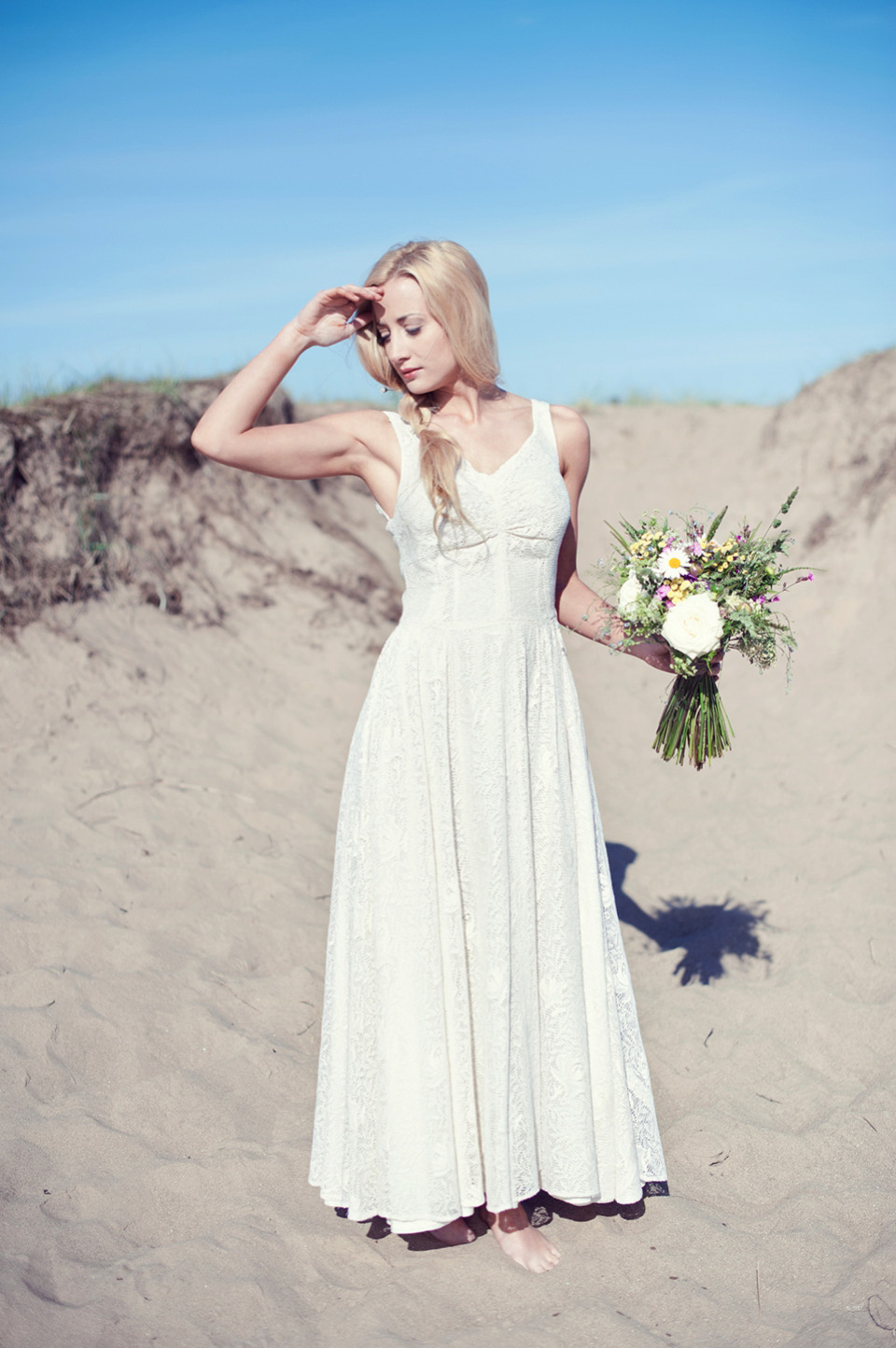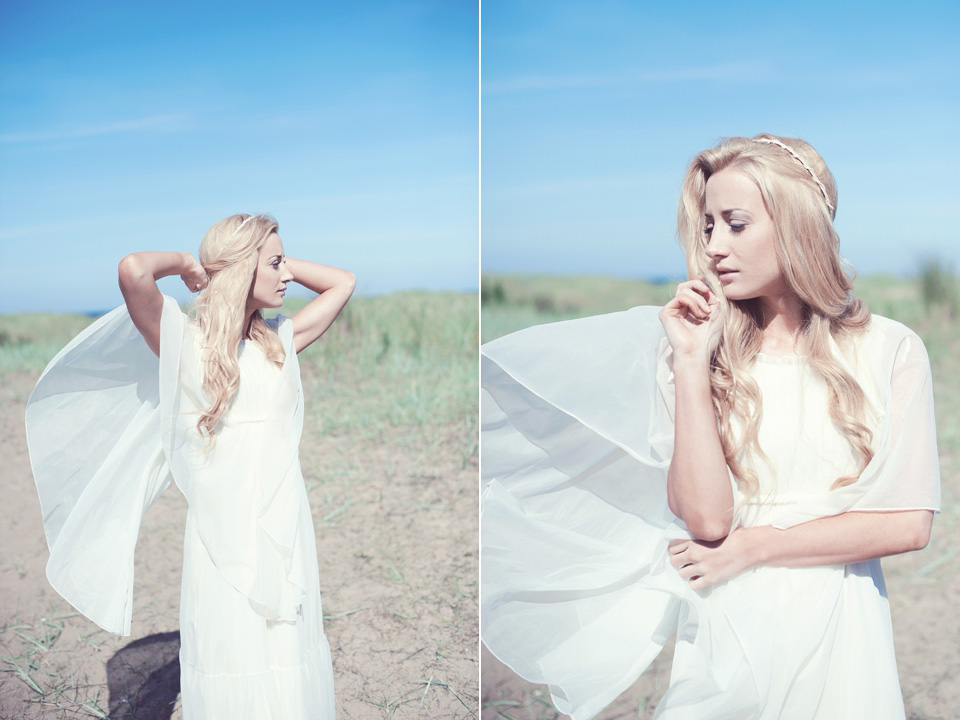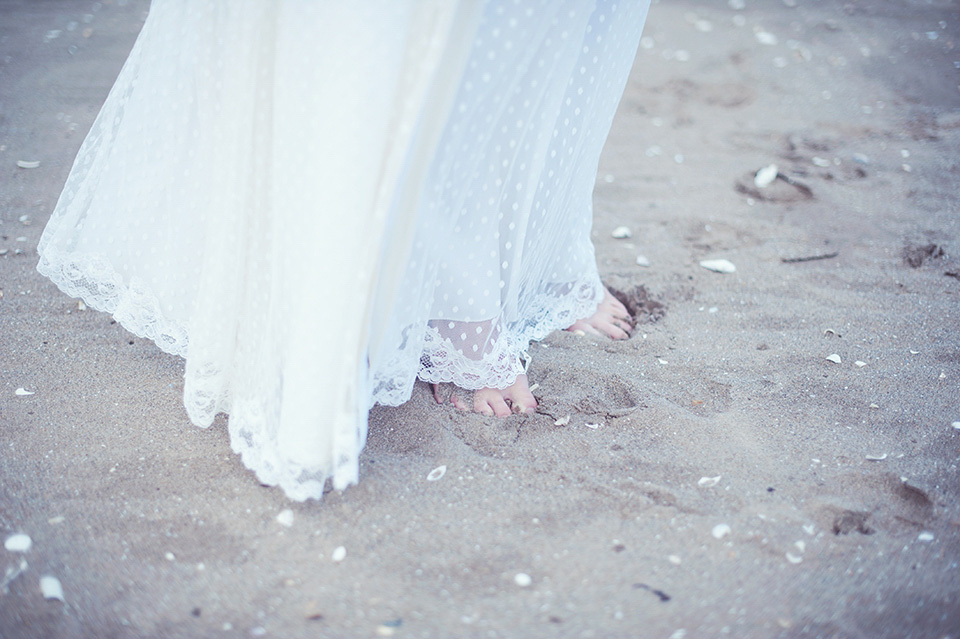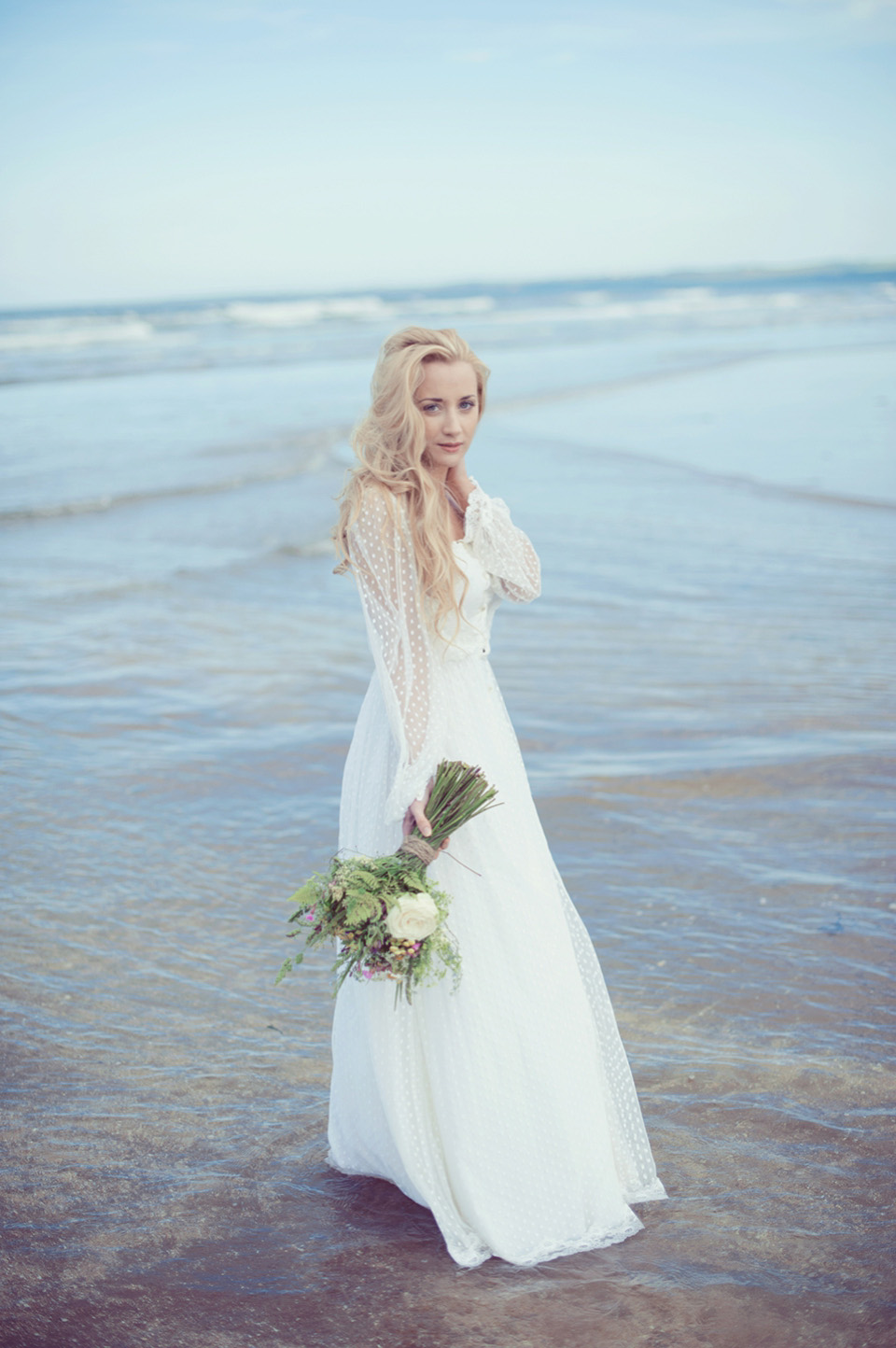 I hope you enjoy the images and they inspire you to consider exploring more about vintage and bohemian style for your own wedding day.
Huge thanks to Samantha of Green Wedding Photography and her creative team for sharing these beautiful photographs.
Love Annabel
Photography – Green Wedding Photography
Clothing – Those Were The Days + Cover Vintage on Etsy 
Make-up – Sarah Mitchell
Wildflower bouquet – Natasha Bell @ Tupelo Tree
Model – Elaine Ford at Superior Model Management