A little later than usual with our morning feature, but you know what, somethings are more than worth waiting for.  Every once in a while, a wedding comes along that has extra meaning; perhaps a moving story behind how the couple met, or something they have experienced together.  Today's wedding is extra special to me because it took place in my beloved home town of Whitby.  Anyone who knows me or who has been following this blog for a little while now will know how much this beautiful little seaside town means to me. When my husband and I first met, we'd spend weekend after weekend in Whitby, exploring the town itself and all the picturesque villages in the quant, surrounding countryside.  Whitby is a place steeped in fascinating local history and it always has a warm welcome for those who drop by.  It is easy to see why it is such a popular coastline attraction and despite the flocks of visitors each year, it hasn't fallen victim to tacky tourist trappings. Each little cobbled street and alley is rich in old-world charm.  I said only this Friday night just gone how 'magical' it feels whenever I visit.  It's a very special place indeed and so to find myself living here now really does feel like a dream come true.  Whitby is my home and where my heart is.  It always will be.
Imagine my glee then, when I discovered that a wedding photographer colleague had a secret wedding earlier this year on Whitby's beautiful beach.  Not only that, but that she and her husband flew in one of the world's most talented wedding photographers all the way from Mexico.  Wedding photographer Jess Petrie and Rodrigo's wedding took place on 10th June this year with a ceremony on the beautiful beach at Whitby, followed by a reception at The White Horse and Griffin.
I've included only a few images from this wedding before the 'continue reading' button, so do make sure you view the whole wonderful occasion, it is stunning.
Photography Copyright (c) 2014, Fer Juaristi
"Rodrigo and I had known of each other number of years, but never really spoke – that was until we met at a mutual friends birthday party a couple of years ago and became inseparable from that point. We got engaged last new year in London, whilst watching the fireworks display.
Rodrigo got down on one knee and proposed. It was raining and we were surrounded by a large crowd, the fireworks were going and I couldn't hear him. But once I saw the ring, I said 'Yes!'"
"It was a beautiful day so I had planned to walk to the ceremony, but I ended up jumping in a taxi as I was running 'fashionably' late. The taxi driver started singing 'The chapel of love',  which was really nice and spontaneous. We walked for the rest of the day, all through the main streets, everyone we passed wished us their best, it was quite lovely. We felt like we were in a film!"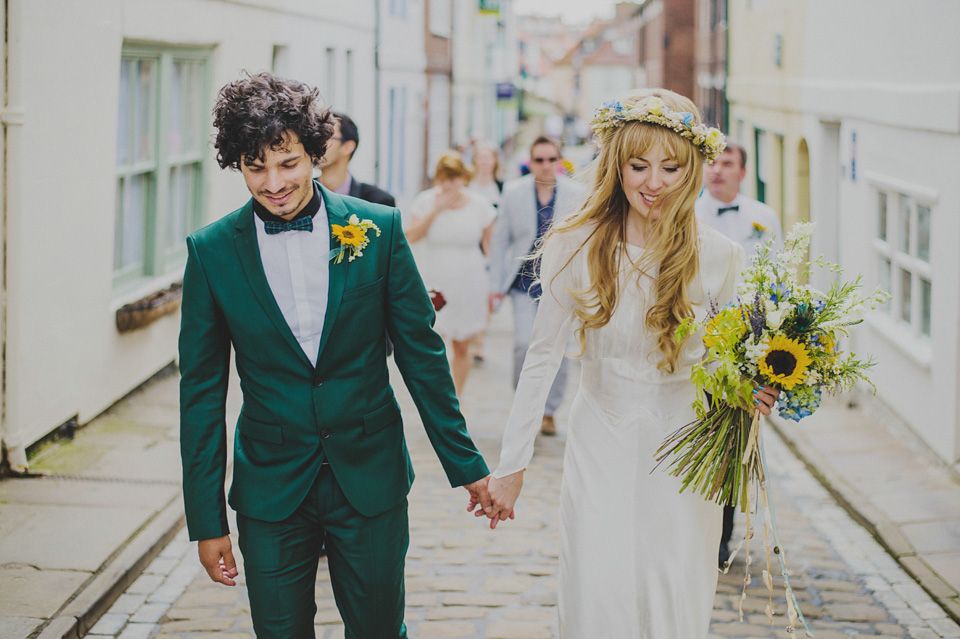 There is so much I love about this beautiful day – the scenery, the sunshine, Jess's choice of two divine dresses, Rodrigo's fabulous green suit, those smiles, and the way the couple's photographer Fer Juaristi has so exquisitely captured these moments on camera.  This is such a beautiful wedding.
"We are both laid back people and love the natural outdoors. Whitby has always been a special place for me for a long time – it is full of fond childhood memories, and one of the places we have spent many wonderful days out together. So it made sense to have our wedding celebrations there."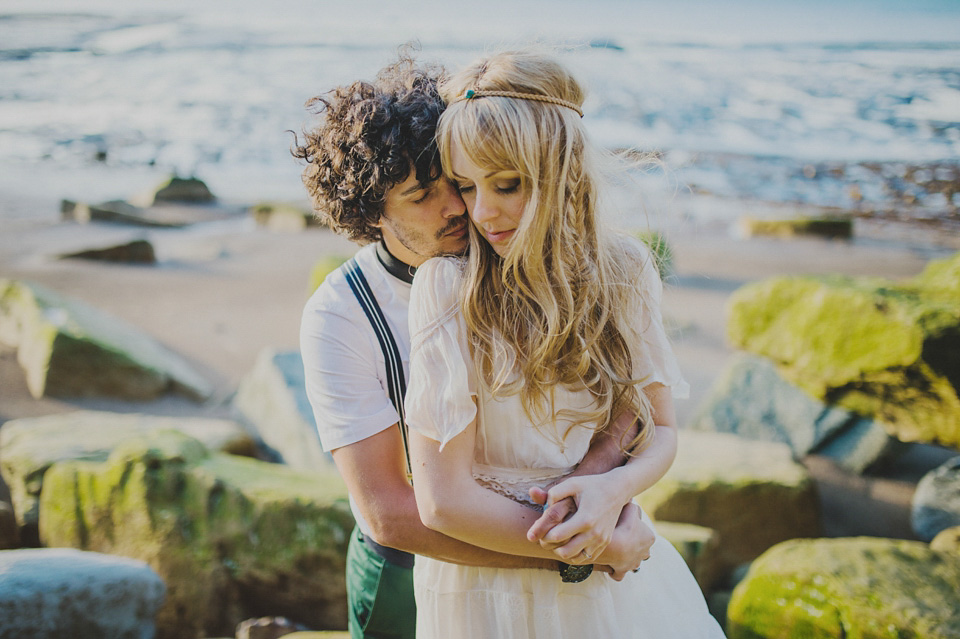 Jess wore two dresses on her wedding day, the first, worn for her ceremony, was an original 1920's full length silk gown from Glory Days Vintage.
"My beautiful ceremony dress from Glory Days Vintage just felt right, it wasn't the sort of dress I expected to buy but it just fit like a glove and felt great, I had to have it."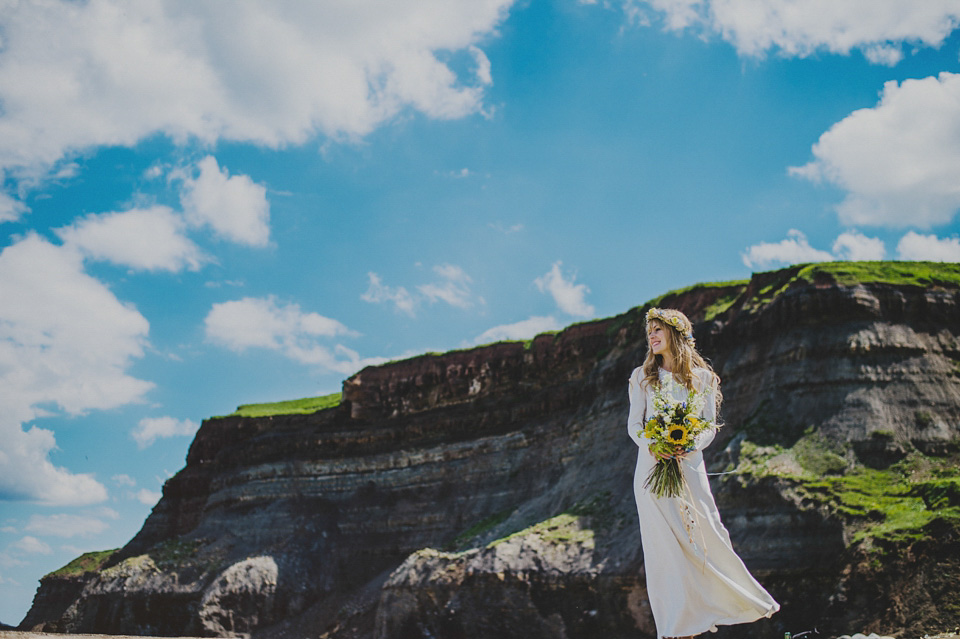 "I wanted simple styling as it was a very small wedding and most of it was outdoors. The styling I used was a reflection of us and what we liked, rather than having what may have looked the prettiest in photographs.  We are both fans of the 1970's 'Love Is' cartoons. I remember my mum having the posters and wallpaper when I was a child and used to send Rodrigo quotes from the comics when we first met, so it seamed quite fitting in many ways to incorporate this imagery into our wedding day.
I also had some 'Love Is' stationery  made by Lucy Ledger, who also made an English vs Brazilian Portuguese phrase card to use on the day itself.  Lucy really is amazing and just 'gets-it'. She delivered above and beyond my expectations. Thanks Lucy, you're brill!"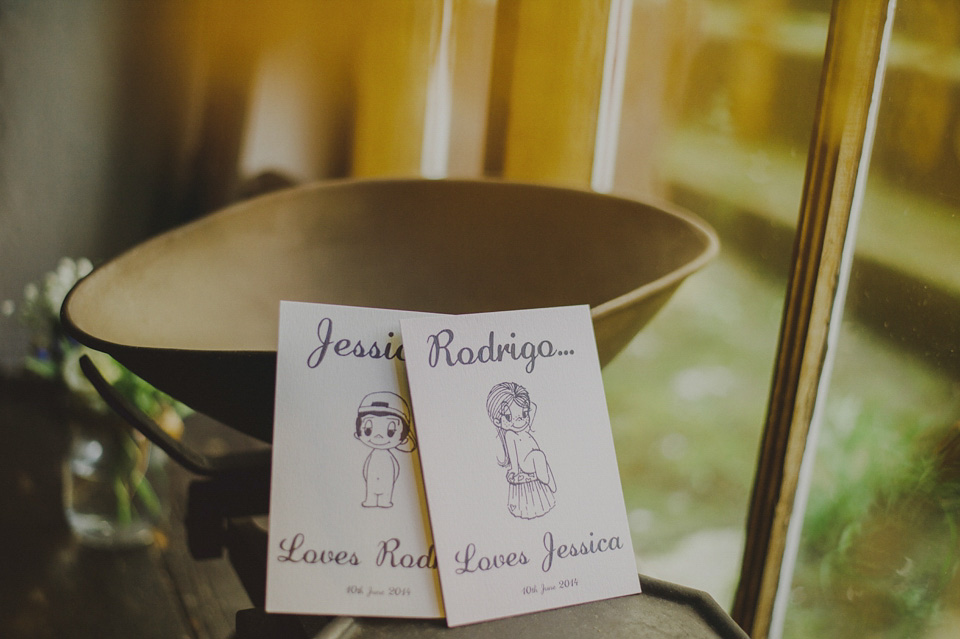 "Tracey of Campbell's Flowers is a good friend of mine and she and her husband were also our guests. Tracey knows me, she knows what I like (sunflowers and wild flowers), and so I left it up to her imagination and creativity to create the flowers, including my headpiece, for our wedding day. I wasn't disappointed – she even made us a 'sculpture' as a wedding gift out of wood, decorated with feathers, ribbons, seashells and flowers, with a love-heart in the middle. She is so ace and we love her too!"
The couple formally tied the knot at Whitby Registry office before heading to the beach to exchange vows and readings.
"After the signing at the registry office we headed off to the beach where we had our own ceremony and said our vows which we had written.  Our readings included 'The Apache Blessing'.  My friend, and also hair and make-up artist Jenn read this and she also read it in Brazilian Portuguese so that Rodrigo's family could also understand. She has never spoken Portuguese before but practiced religiously for our day, bless her. My mum and Rodrigo's mum also read something that they chose for us."
"I got some kingfisher blue heels from Hobbs, but on the day ended up opting for ultimate comfort and wearing my flat blue top-shop shoes instead. Heals are just not me!"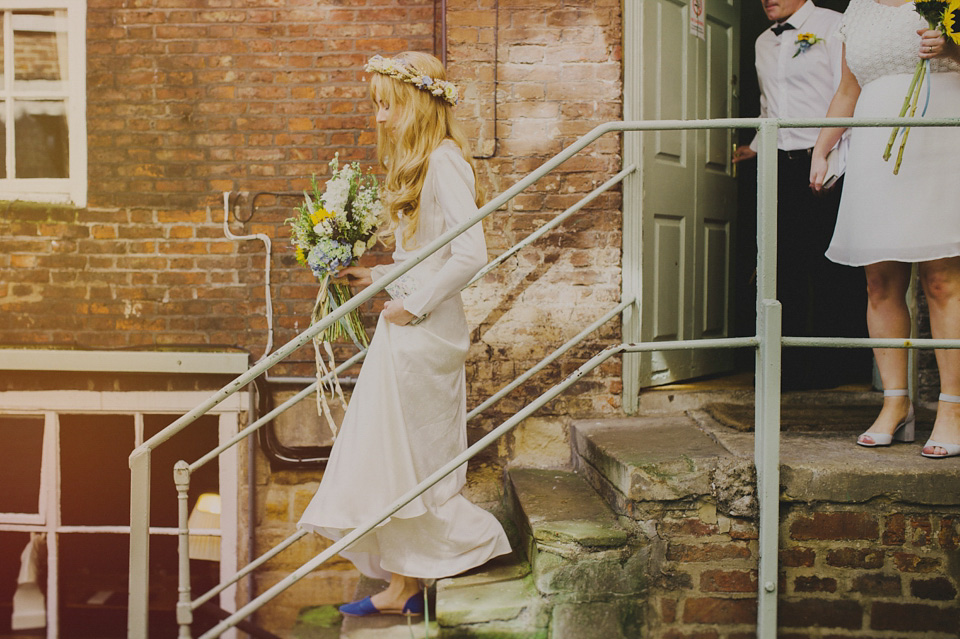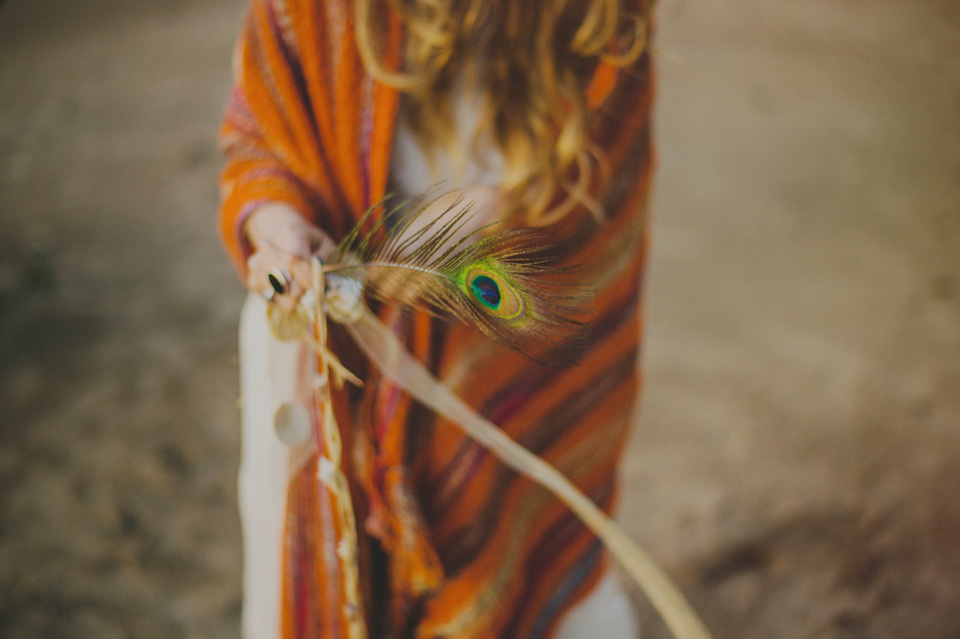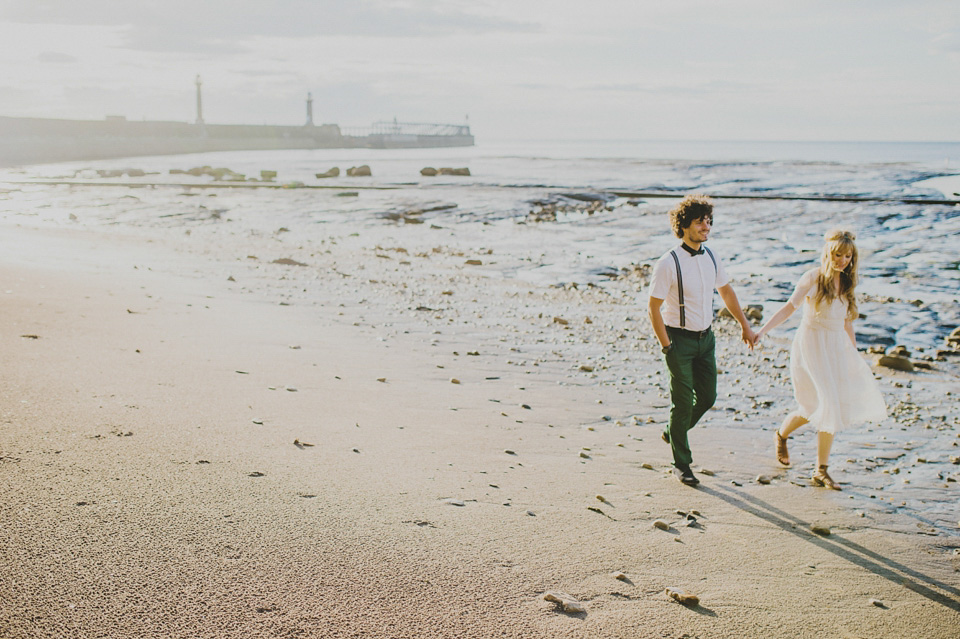 "Our photographer was Fer Juaristi I always said that when I got married, Fer would be taking my pictures. He is effortlessly creative and I just adore all of his work. I just couldn't imagine having anyone else. It had to be Fer. We flew him all the way from Mexico, I cannot express how grateful we are that he came all that way for our wedding. We love you Fer!"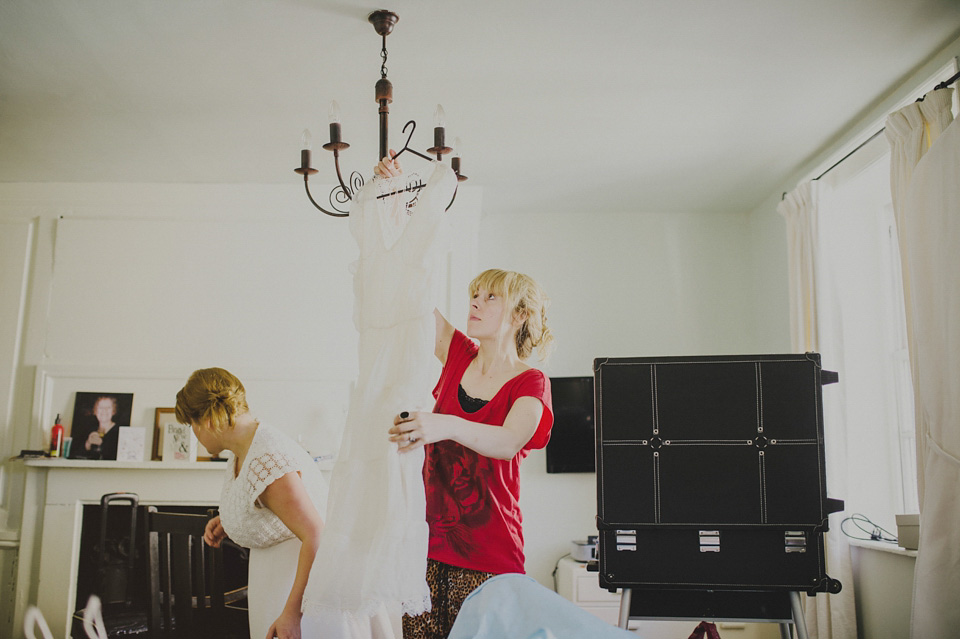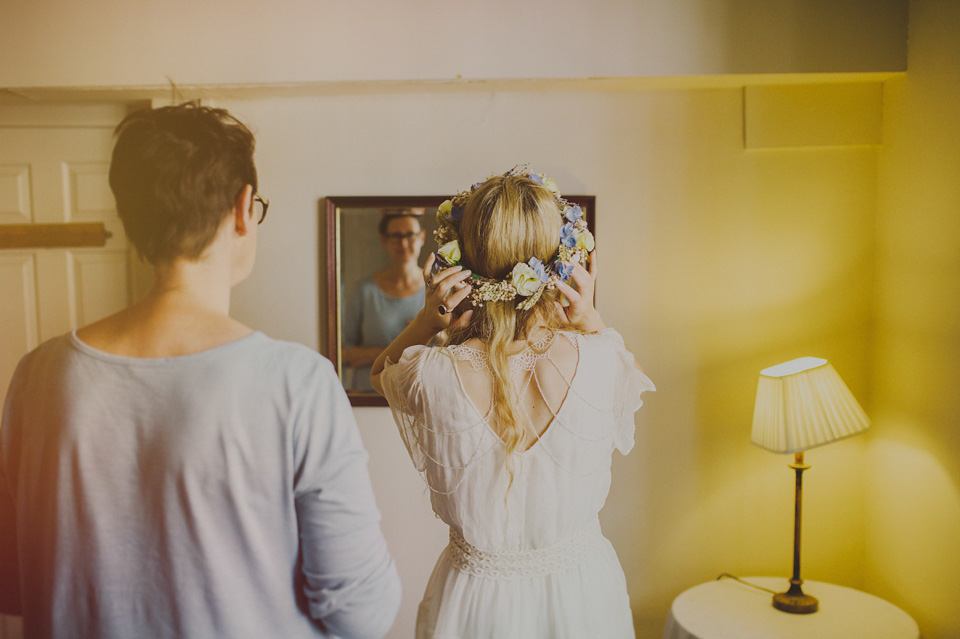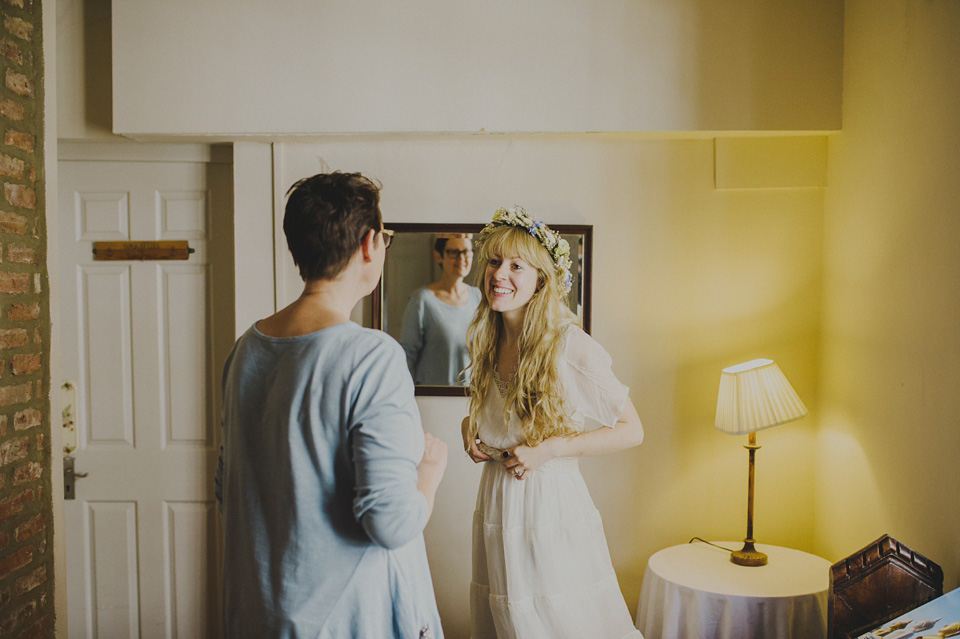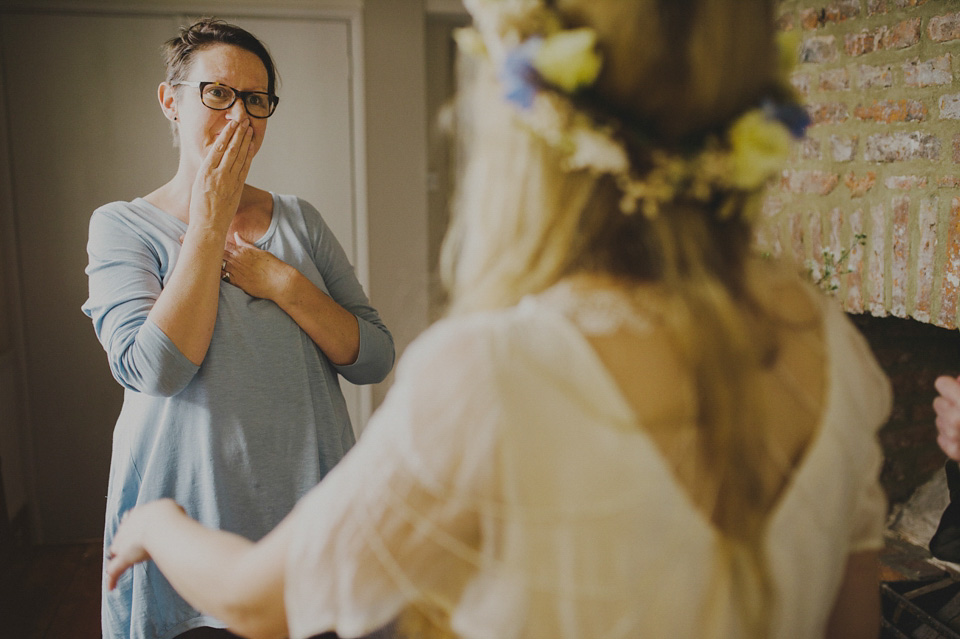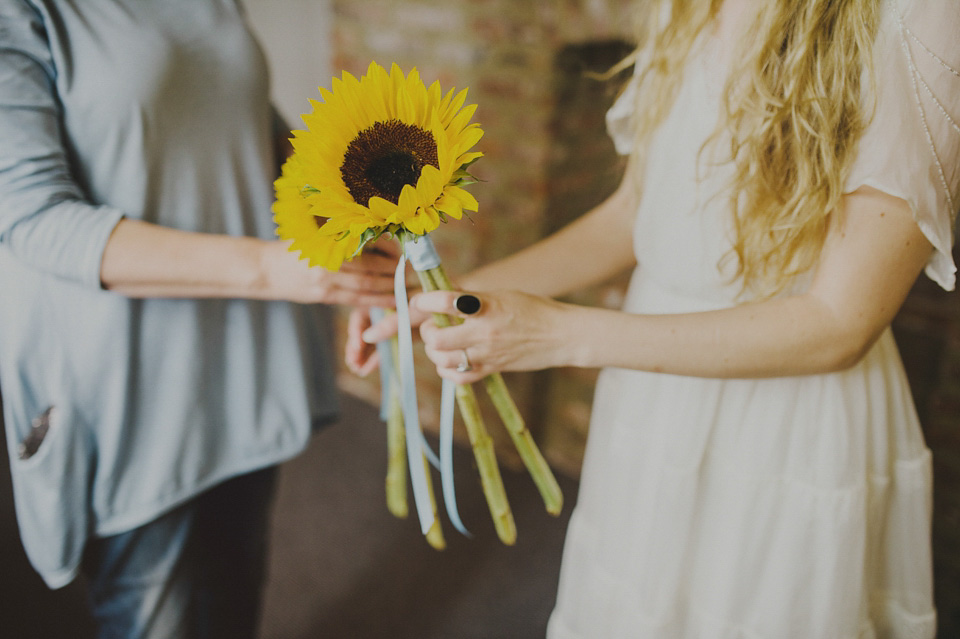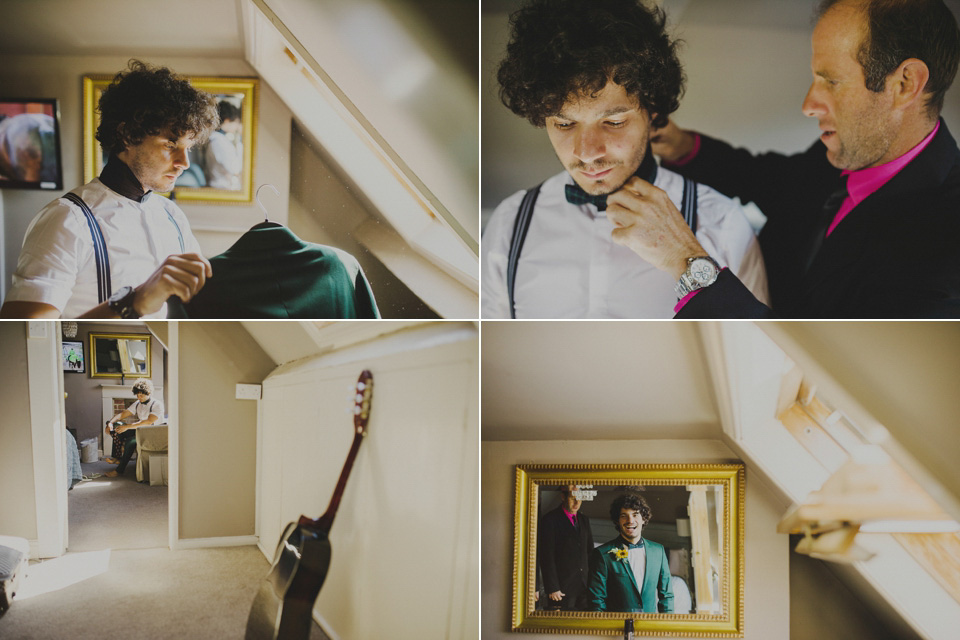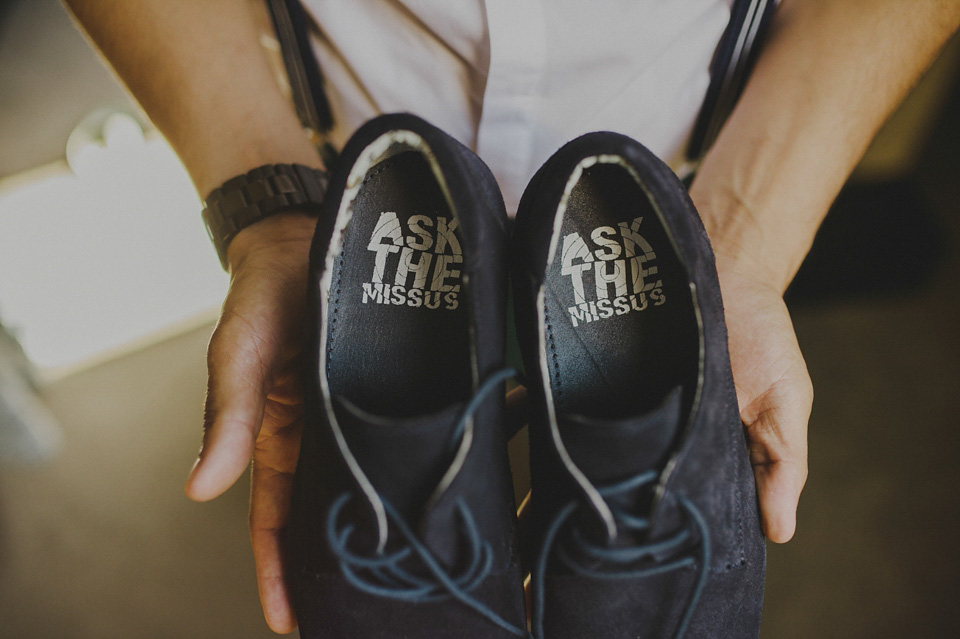 "Jenn Edwards, who was also my bridesmaid, styled my hair and did my make-up wonderfully. I don't know what I would have done without her. She is amazing in her craft (the best), and a wonderful person. She completed my day. I love you Jenn! Tracy Roach from Wills and Parker coloured my hair and did an amazing job, as she always does."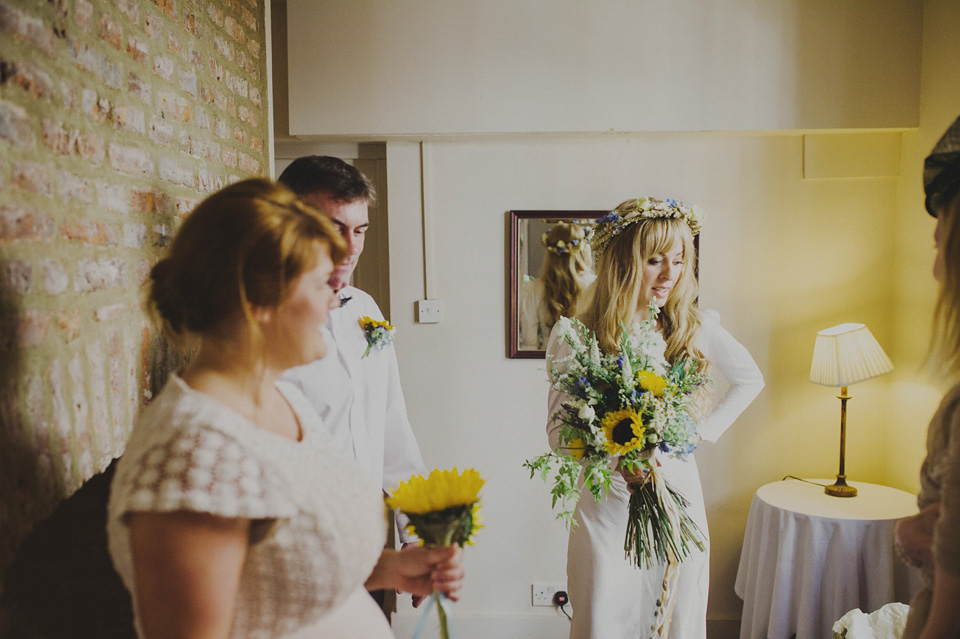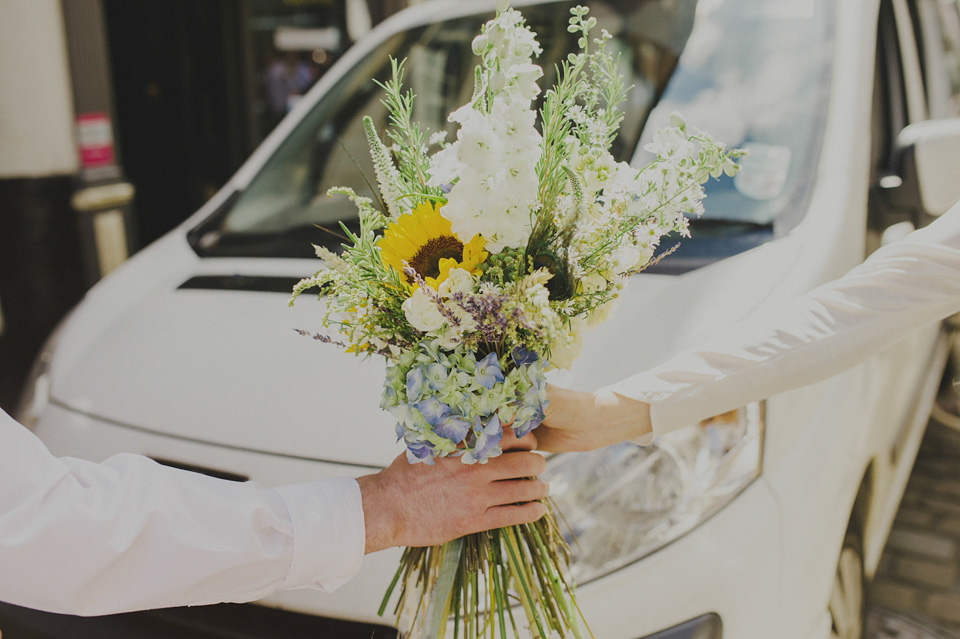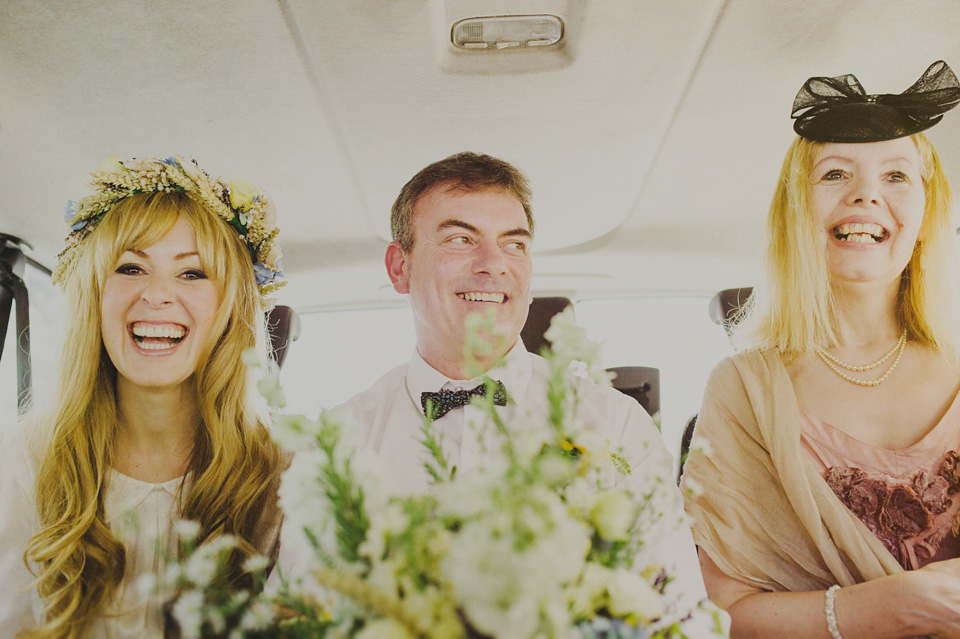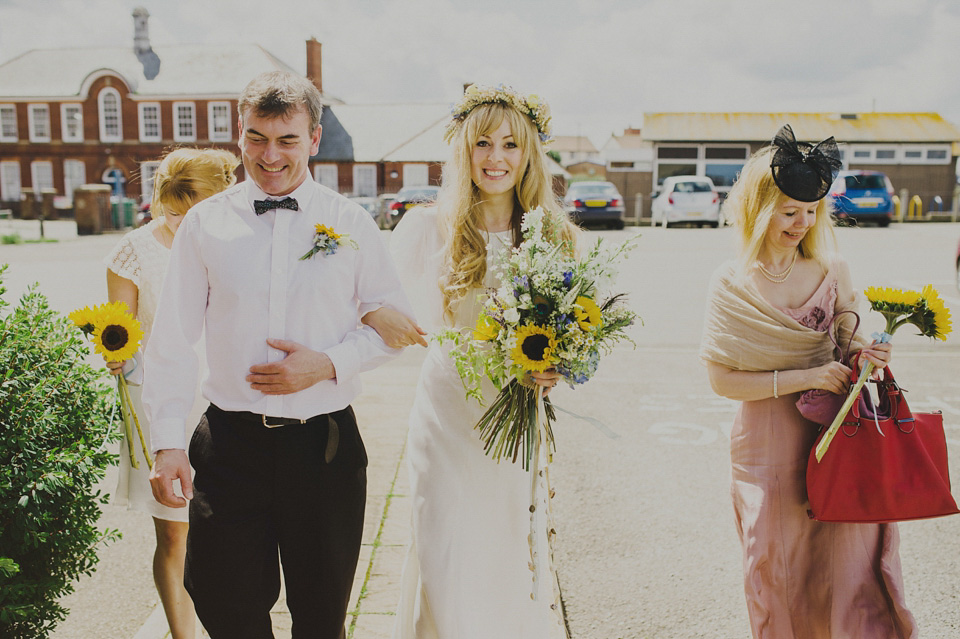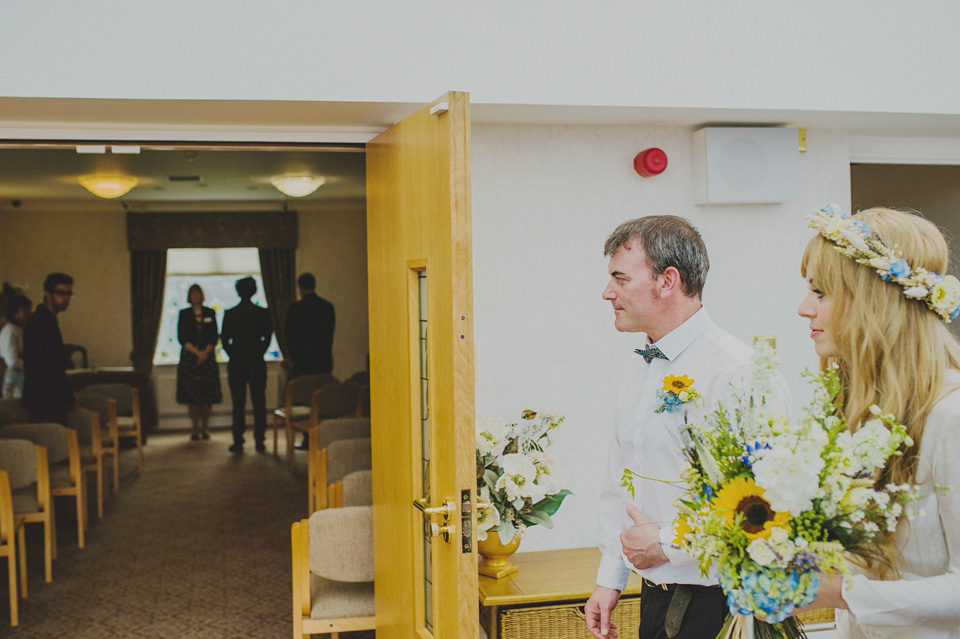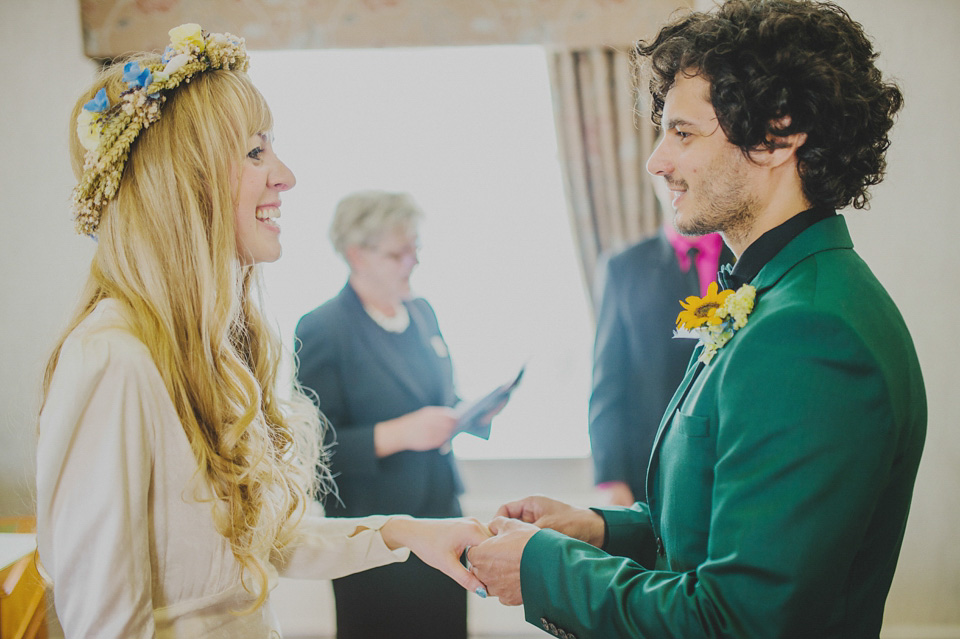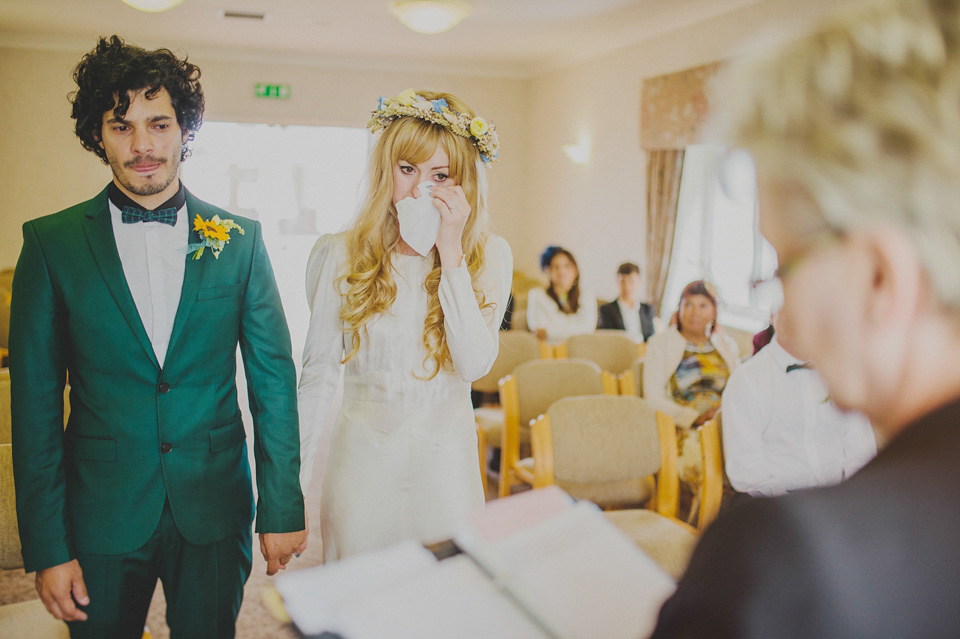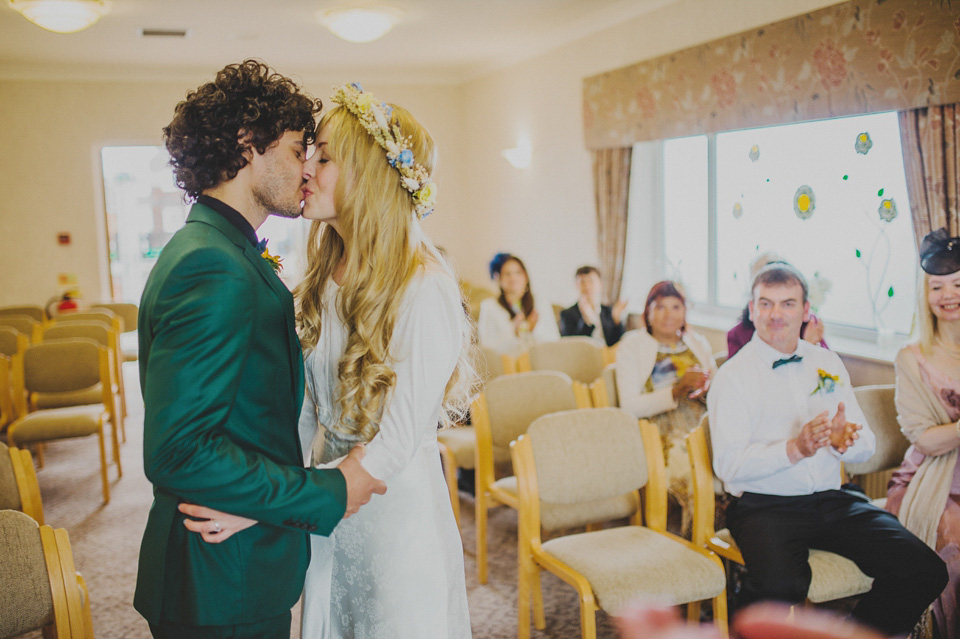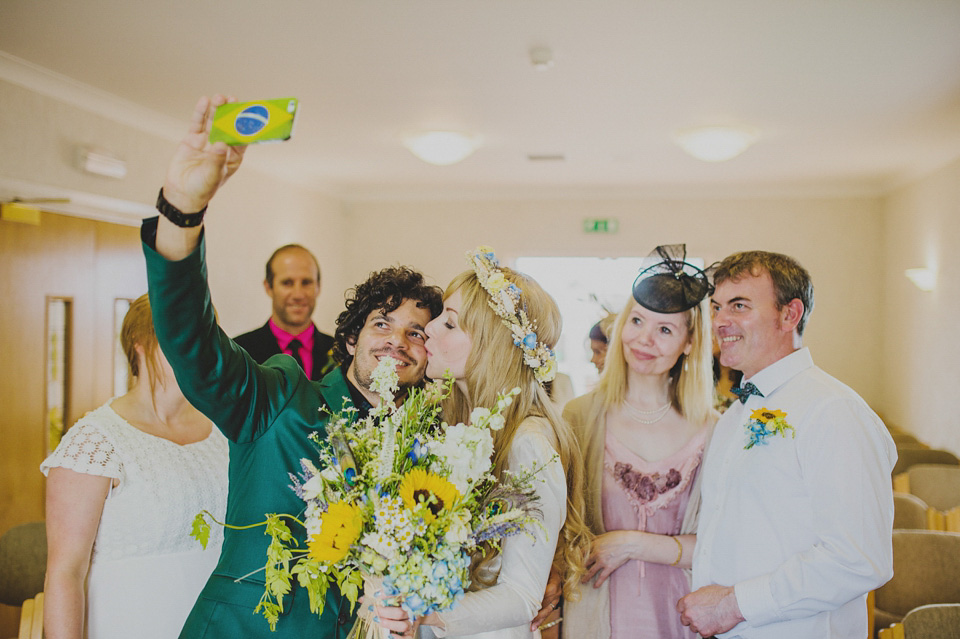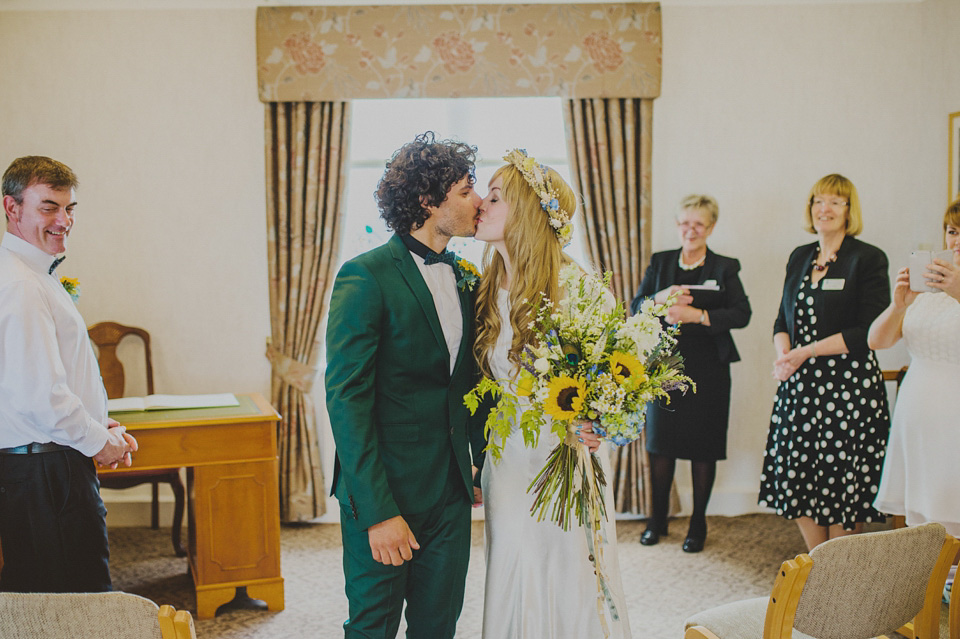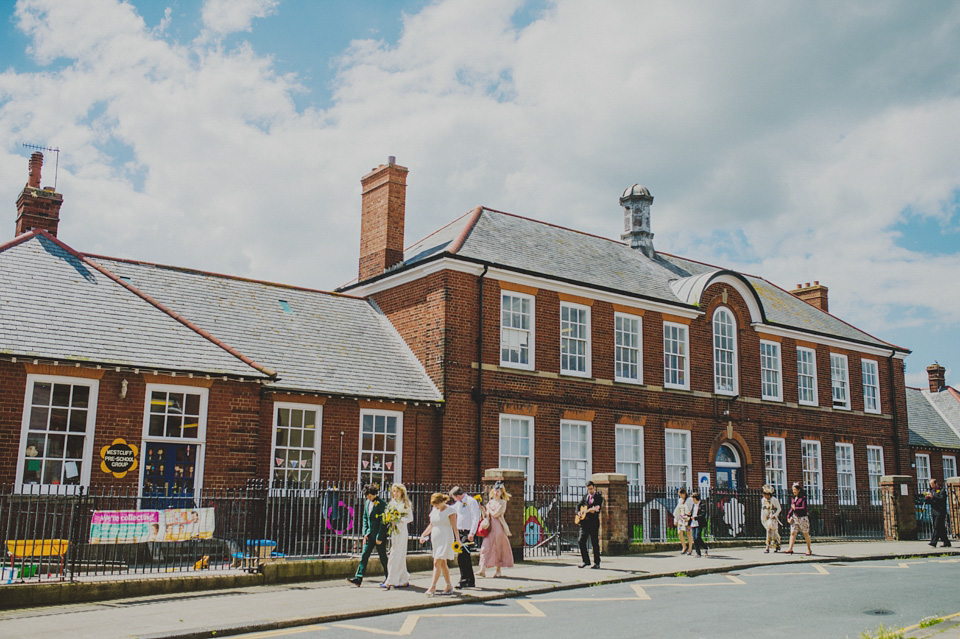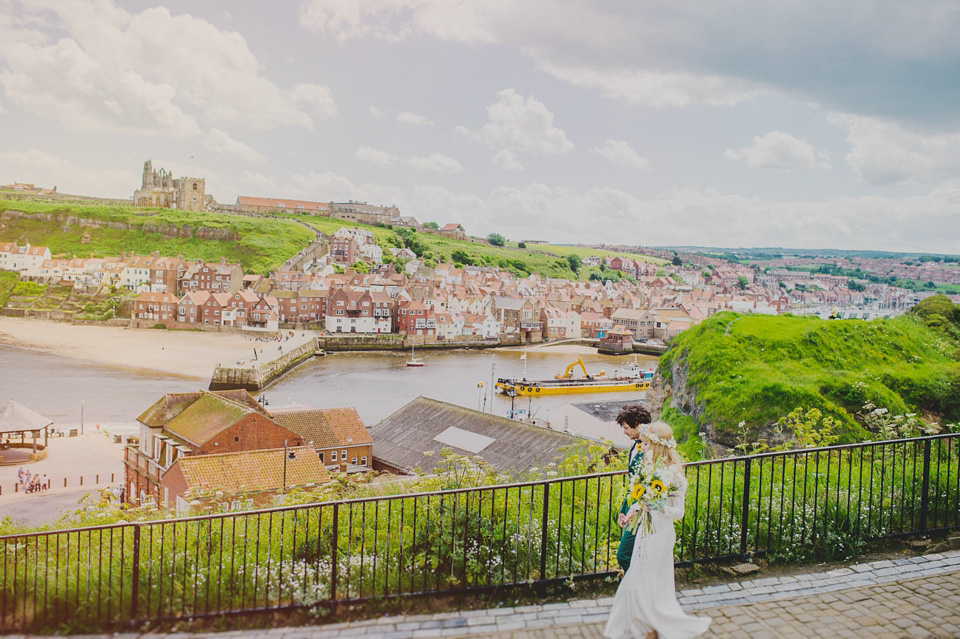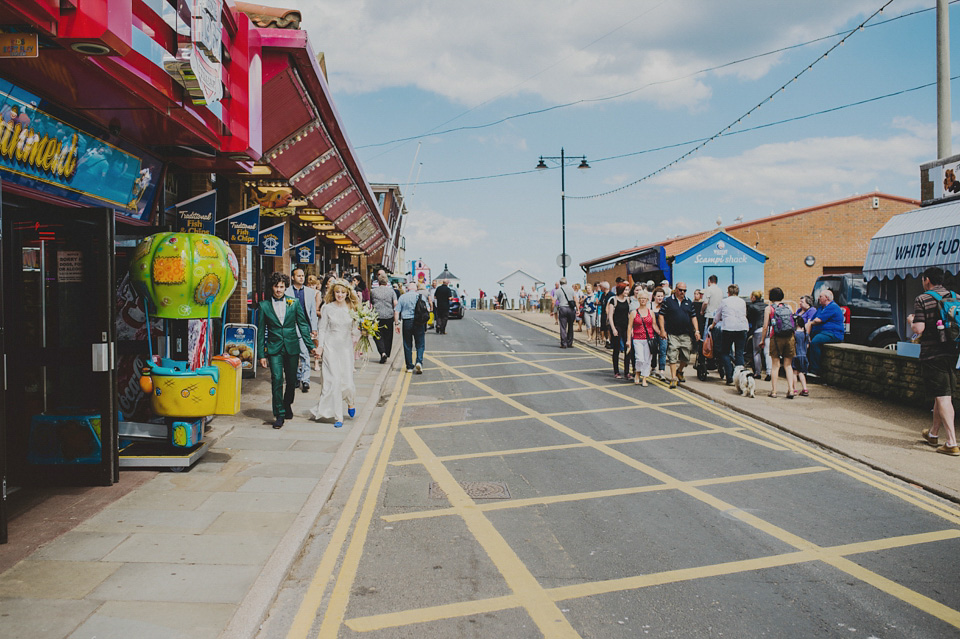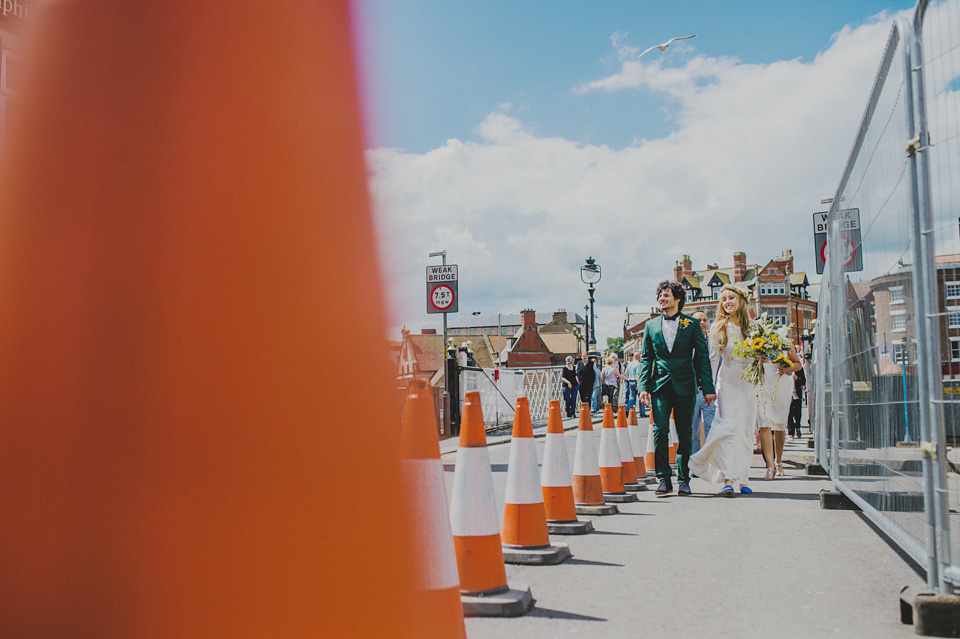 "Rodrigo's cousin from Spain played an acoustic guitar during the daytime."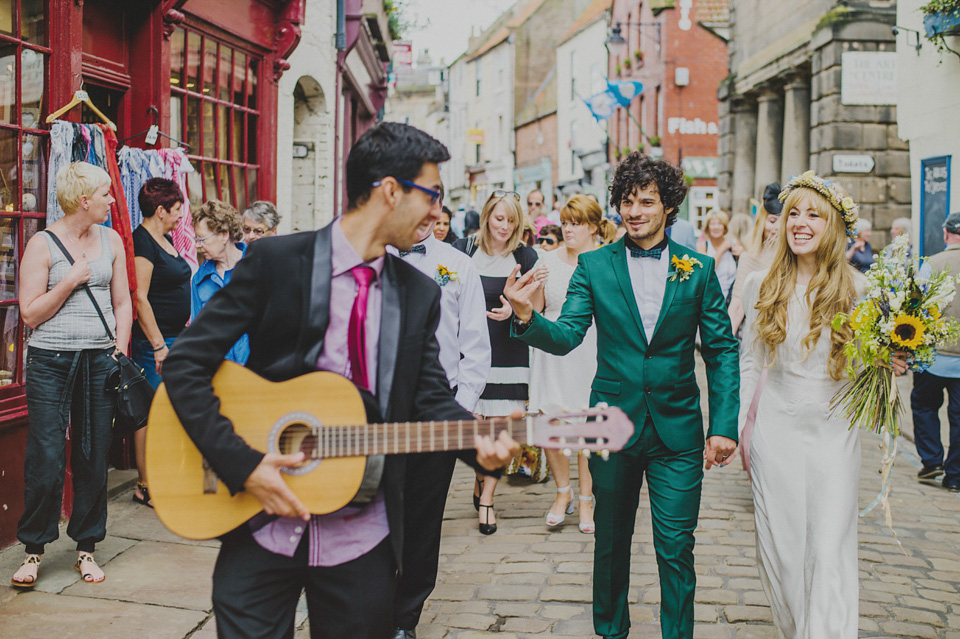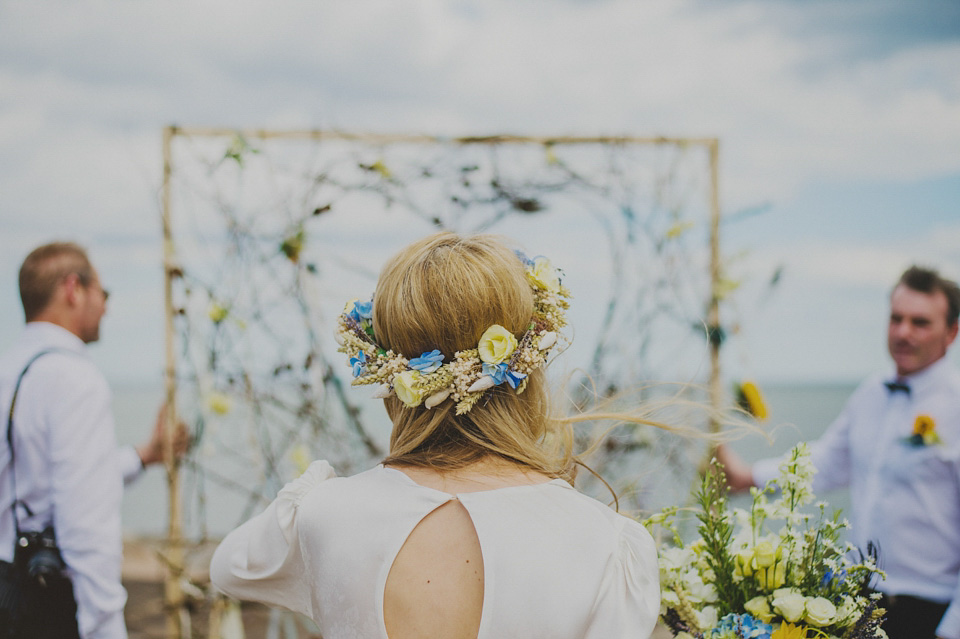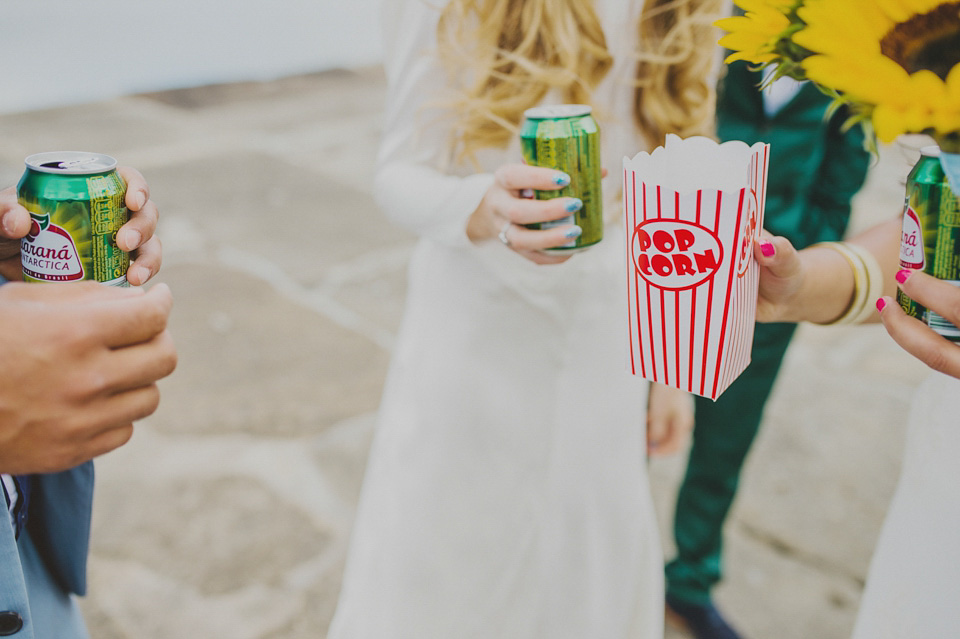 "I had two bridesmaids and told them to wear whatever they felt most comfortable in. They both wore off-white summer dresses and they matched quite well, with their large Sunflowers."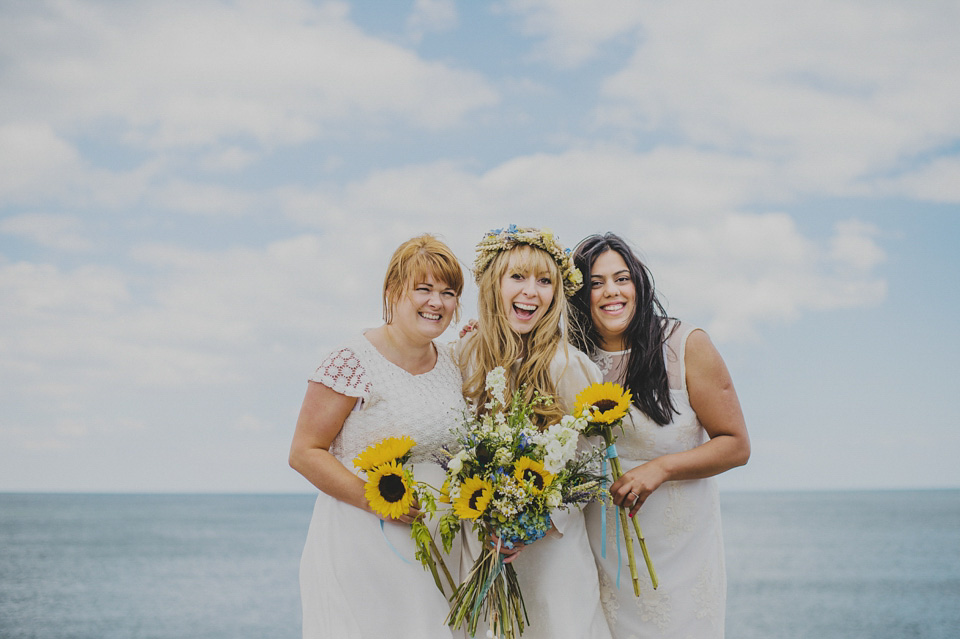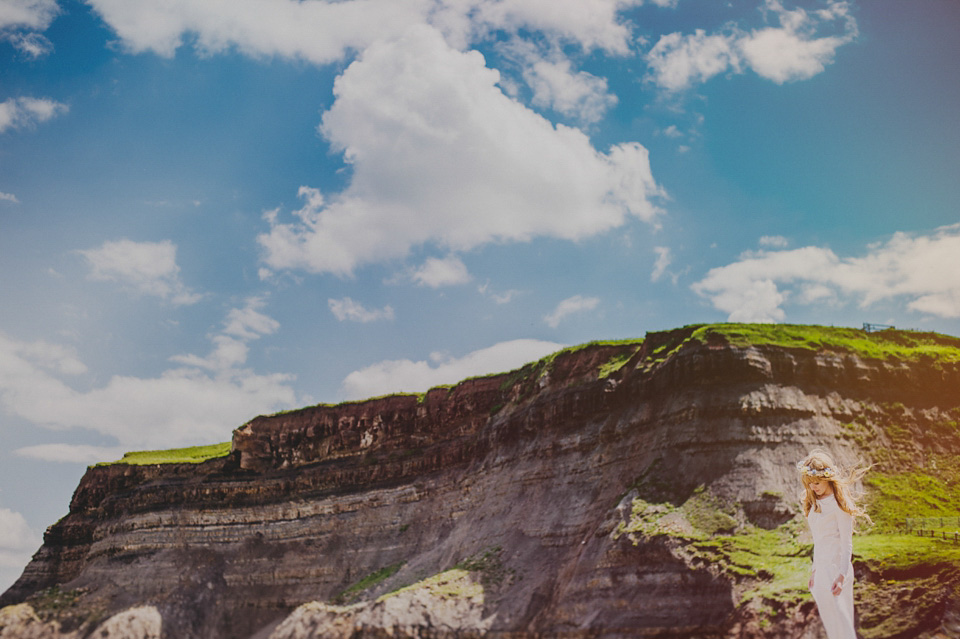 "Jenn introduced me to the reading 'Apache Blessing', as she also had this read at her wedding. Being a bit of a free spirit and quite a spiritual person I found it very comforting and touching. It was perfect for us; 'Now you will feel no rain, 
for each of you will be shelter for each other. 
Now you will feel no cold, 
for each of you will be warmth for the other.
  Now there will be no loneliness,
for each of you will be companion to the other'."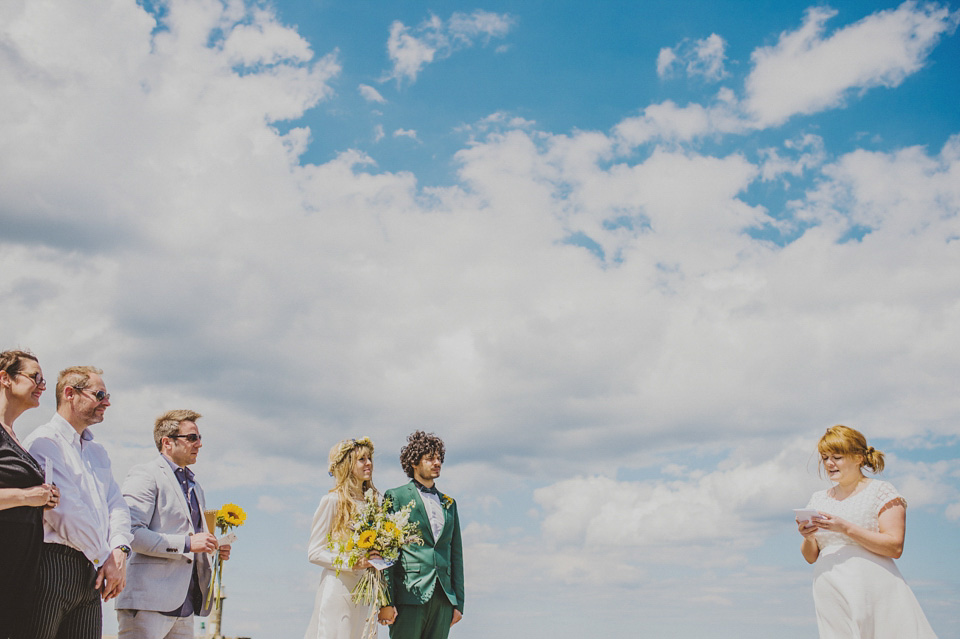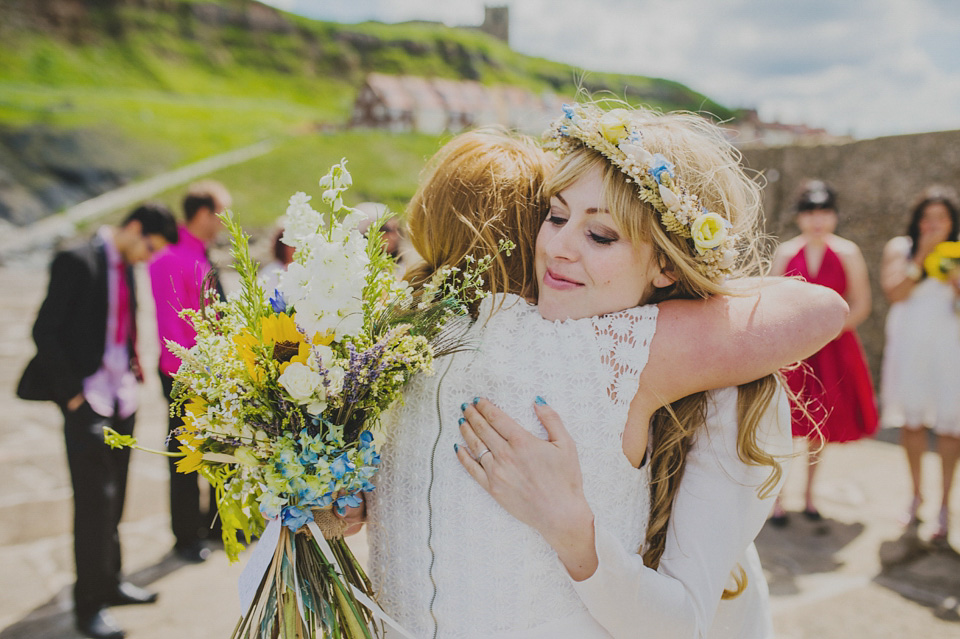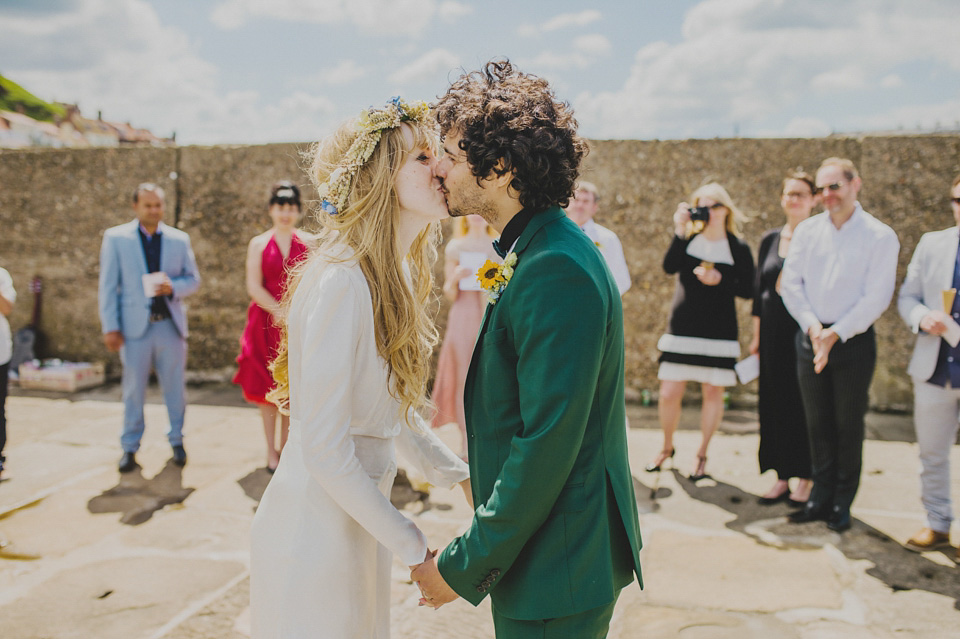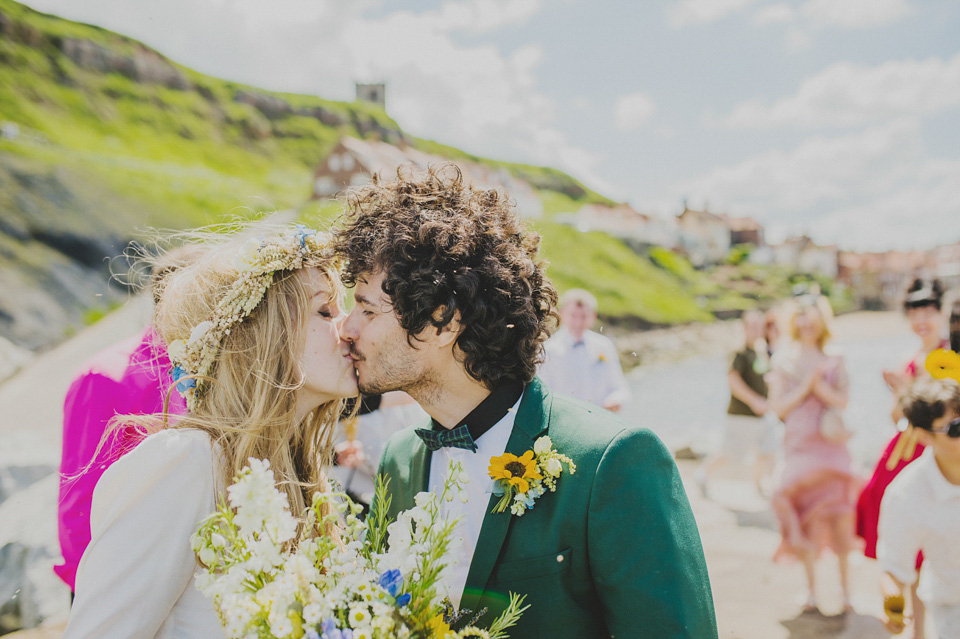 "In Brazil they have a tradition where they shower the married couple with rice for luck, so we also had this!"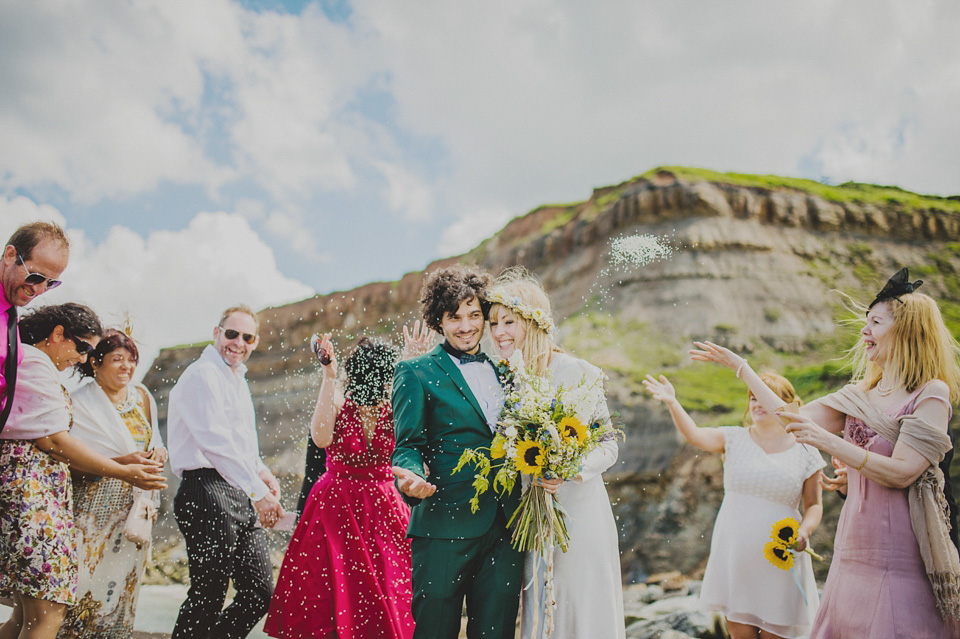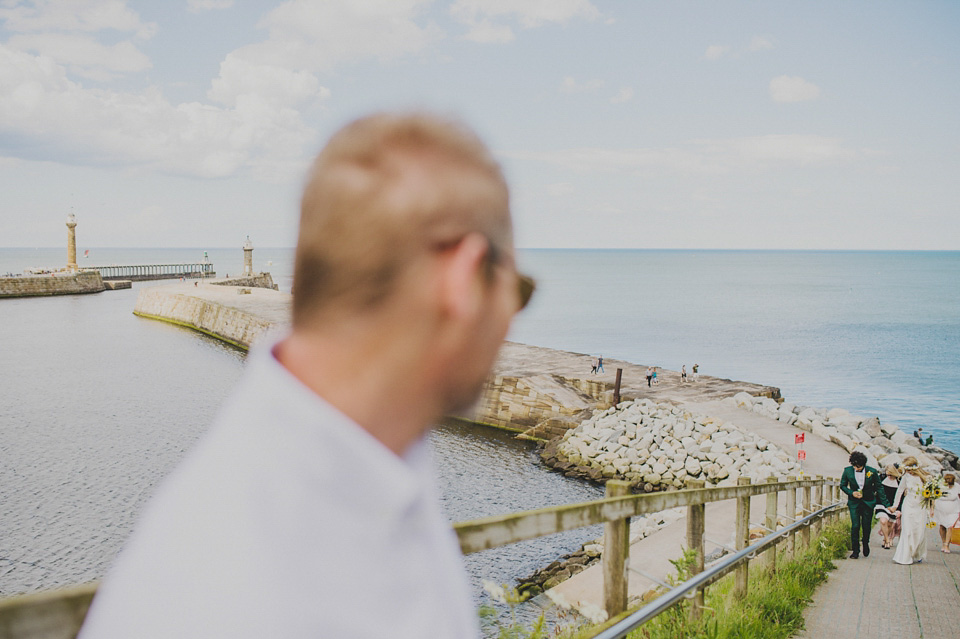 "Rodrigo's Aunt insisted on making our cake, and we had the 'Love Is' figurine (that I found online in Germany) as the topper, plus vintage bunting that was a gift from one of my brides (Hayley)! So sweet!"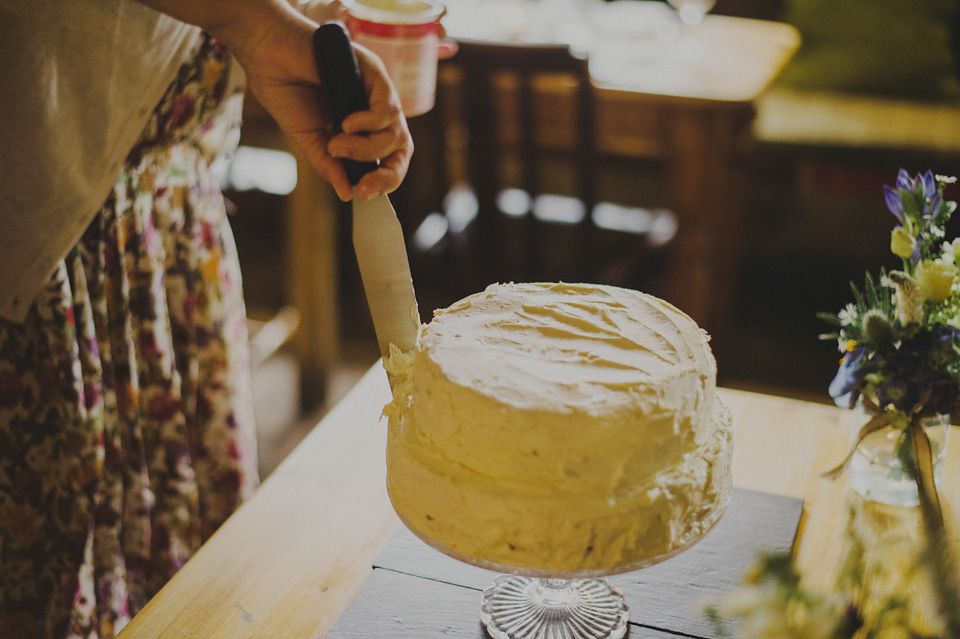 "The White Horse and Griffin They were amazing, they really treated us well and catered for everyone's tastes. We all had the choice of either steak, mussels, salmon, sea bass, or risotto. We all had a three course delicious meal in a country-kitchen style setting. It was so cosy and intimate. I would highly recommend this place!"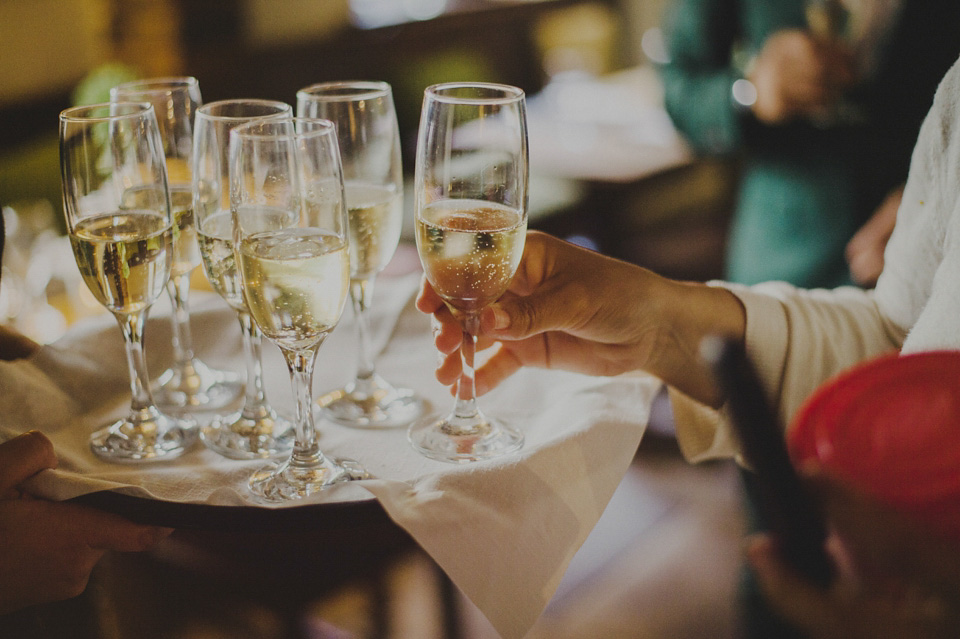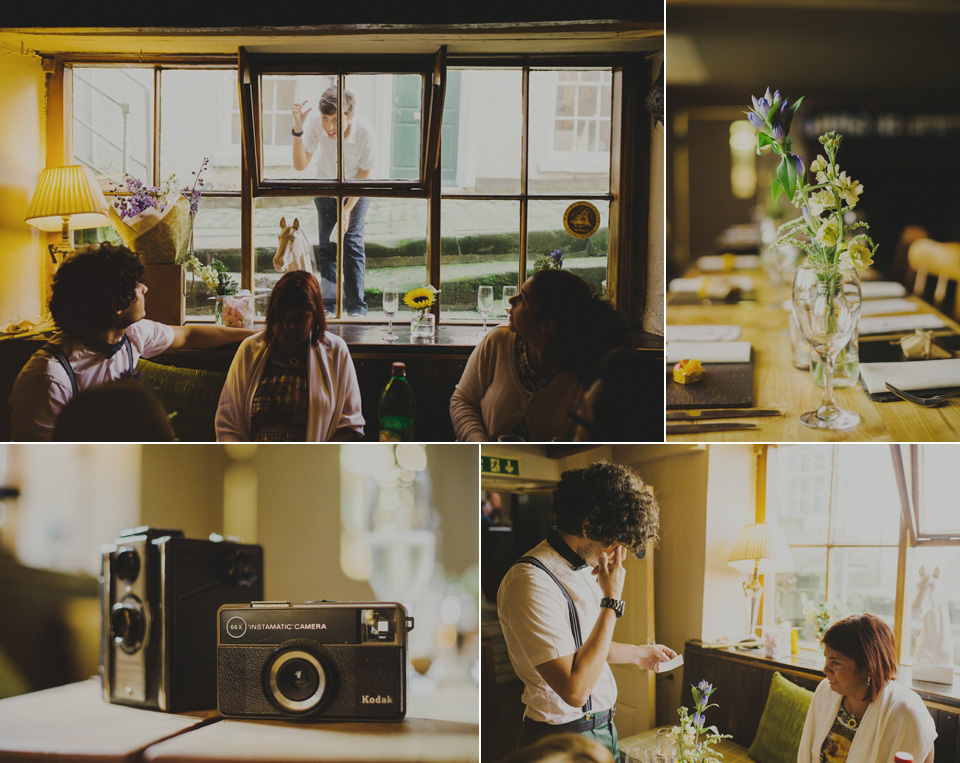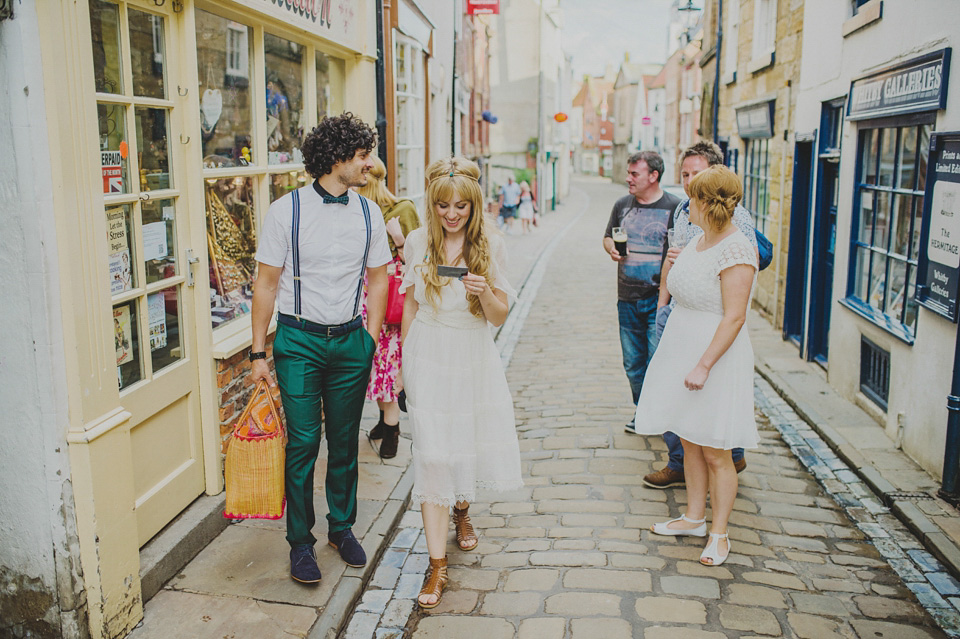 "We didn't have a first dance, the beach was our reception and we just hung out there for the rest of the evening. We had found a lovely spot by the cliffs and we had it all to ourselves whilst the sun was setting.  Everything about it was perfect and chilled in every way."
"Lauren Armstrong designed and made me a boho wedding dress with a beaded back to wear as a second dress – it was perfect for the later afternoon/evening to float around in. She is so talented."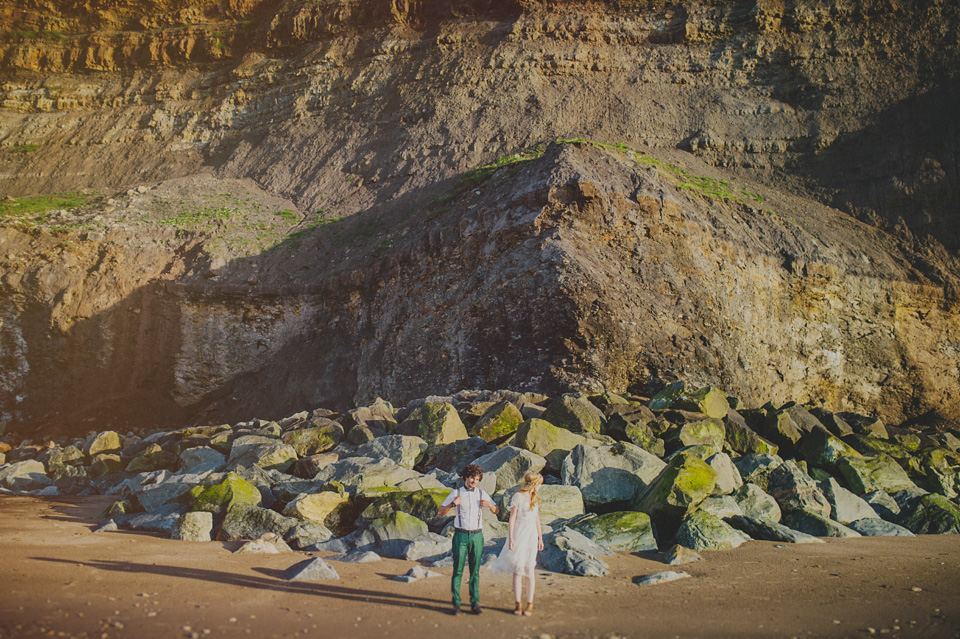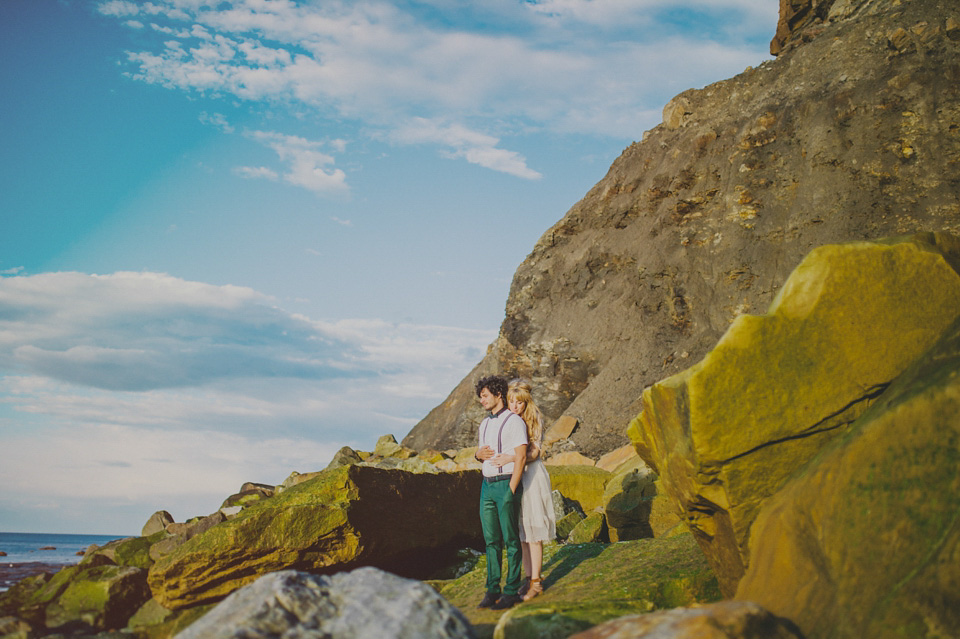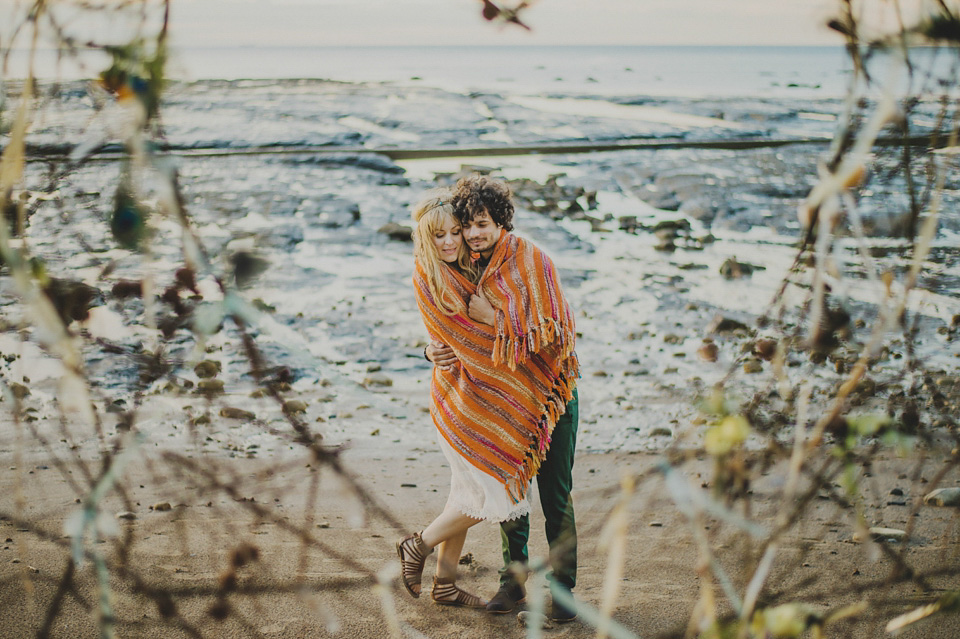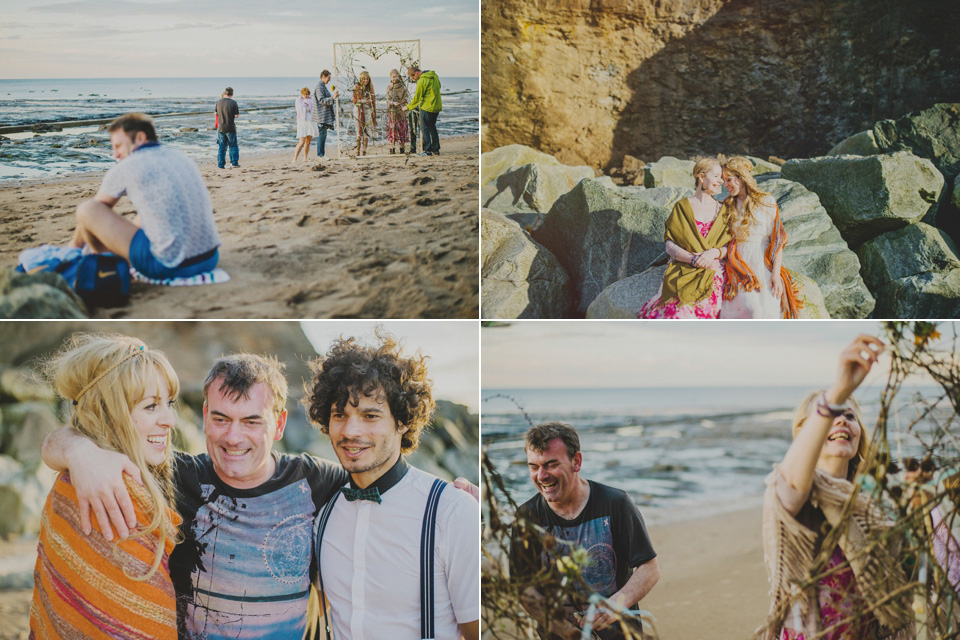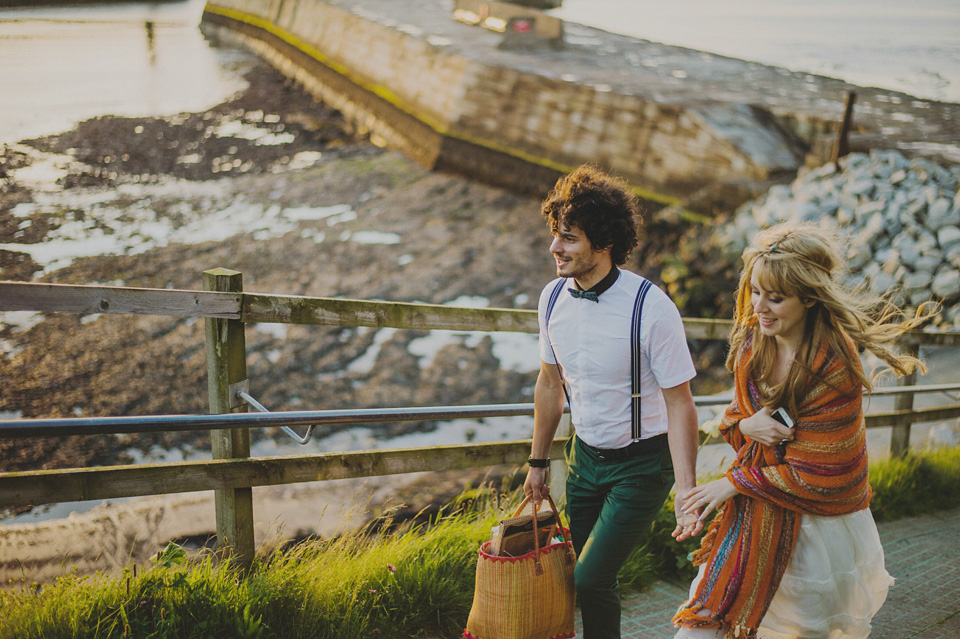 Words of Wedded Wisdom…
"I was a bit gutted afterwards that we didn't have it videoed.  I have some friends in the South who use cine-8 film, and it would have been awesome to have them there and film it, but I never got round to asking them. Fer made us a slideshow of some of our wedding photos to some beautiful music and when I saw this it did fill in that gap. And watching it is like watching a film, it's such a brilliant idea, thank you Fer.
I would also say it's important that the day reflects both of you; have it your way, it's your day so remember to enjoy it, the day goes so quickly, so make the most of it.
My final words of wedded wisdom would be to invest in a great photographer, because when the wedding day has passed, your photographs will be your only tangible memories as a reminder of your day, even the parts you missed, to share with friends and loved ones and of course for generations to come."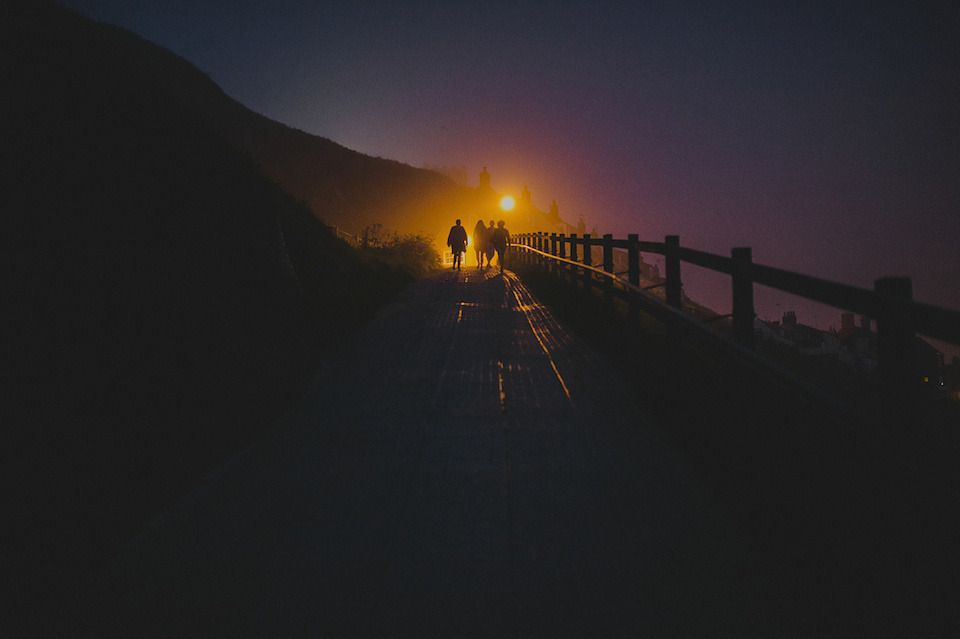 Wise words indeed Jess! I'm so genuinely delighted to have been able to share these photographs with you and hope that you've enjoyed looking through them as much as I have (though I will be again, and again, no doubt!).  There is more of the magic of Whitby to be found on these blog pages here if it takes your fancy.
Huge thanks to the super-talent Fer Juaristi for allowing me to share these images, and huge congratulations and thanks to Jess and Rodrigo for sharing their secret, wonderful, Whitby wedding.
Have a beautiful day everyone,
Love Annabel xx
Photographer – Fer Juaristi
Venue – Whitby beach + The White Horse and Griffin, Whitby
Dresses –  Glory Days Vintage + Lauren Armstrong
Shoes – pre-owned blue flats
Grooms Suit – Top Man
Bridesmaids – own choice
Flowers + Sea-shell flower crown – Campbell's Flowers
Cake – Family  member
Entertainment – Acoustic guitar played by the groom's cousin
Rings – Dion Smith, the Corn Exchange, Leeds
Catering – The White Horse and Griffin, Whitby
Stationery – Lucy Ledger
Hair + Makeup – Jenn Edwards