I knew I would love Rye before I even got there. Fleeting glimpses of the town during last summer's glamping expedition in Sussex had set my heart aflutter and so the town had most definitely made it onto my wanderlust list. So when I was asked if I'd like to visit The George in Rye, the gorgeous and universally well reviewed hotel right in the centre of this deliciously quirky place, I was packing my bag almost before I'd finished saying 'yes please'.
You see, if I were to sit and write a list of all the things I would like in a hotel, The George would allow me to tick them all off. I would crave a great location, a little splash of history, tip-top food and drink, personal service, individually designed rooms, a sense of fun, treats and fabulous finishing touches, space coupled with intimacy and that all pervading calm that entices you to relax. Oh yes indeed, The George is really rather special.
Imagery taken on Tamryn's iPhone unless stated otherwise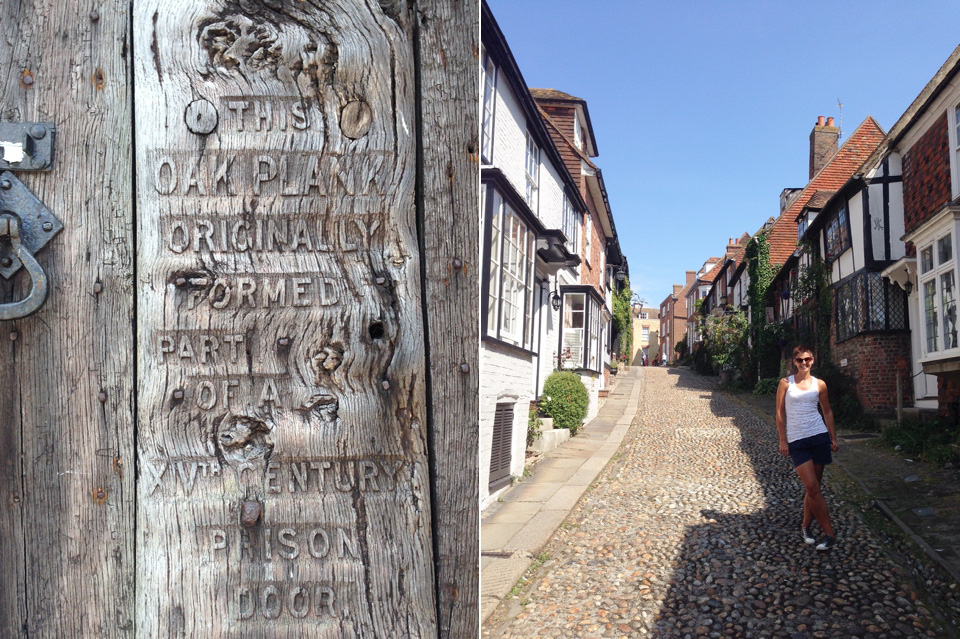 Our room in this 16th Century coaching inn was just divine – light and airy with fabulous furnishings and the most indulgent freestanding copper bath sat right in the bay window. I will admit to lounging in it, drink in hand, listening to the voices of the people wandering on the High Street below and thinking to myself how lucky I was.  But then, as all of the bedrooms at The George are so different with their own stand-out features and designs, I imagine that all the guests throughout the hotel were counting themselves as the lucky ones too. How wonderful to make everyone feel so special!
The George in Rye also more than satisfied my foodie soul. In fact, as the great and utterly fabulous Julia Child once said 'people who love food are the best people' which must make the superb staff at The George some of the best in the world. Our dinner in The George Grill was everything I hoped it would be. The surroundings were lovely, the service was spot-on and the food, oh my. I couldn't resist a big hit of local seafood with crab and prawns and my partner followed my briny example, opting for oysters and lobster. Dessert was a well-balanced spot of sweetness and, as a big fan of English wines, it was a real thrill to see so many locally produced labels available. The whole dining experience was a delicious interlude I would leap to repeat.
Given how divine The George is, I would not blame you one jot if you didn't step outside and just lingered in the shaded courtyard with a drink and a book or settled in the bar for long conversations or the simple pleasure of doing nothing. However, I will urge you to roam through Rye because it's just heaven.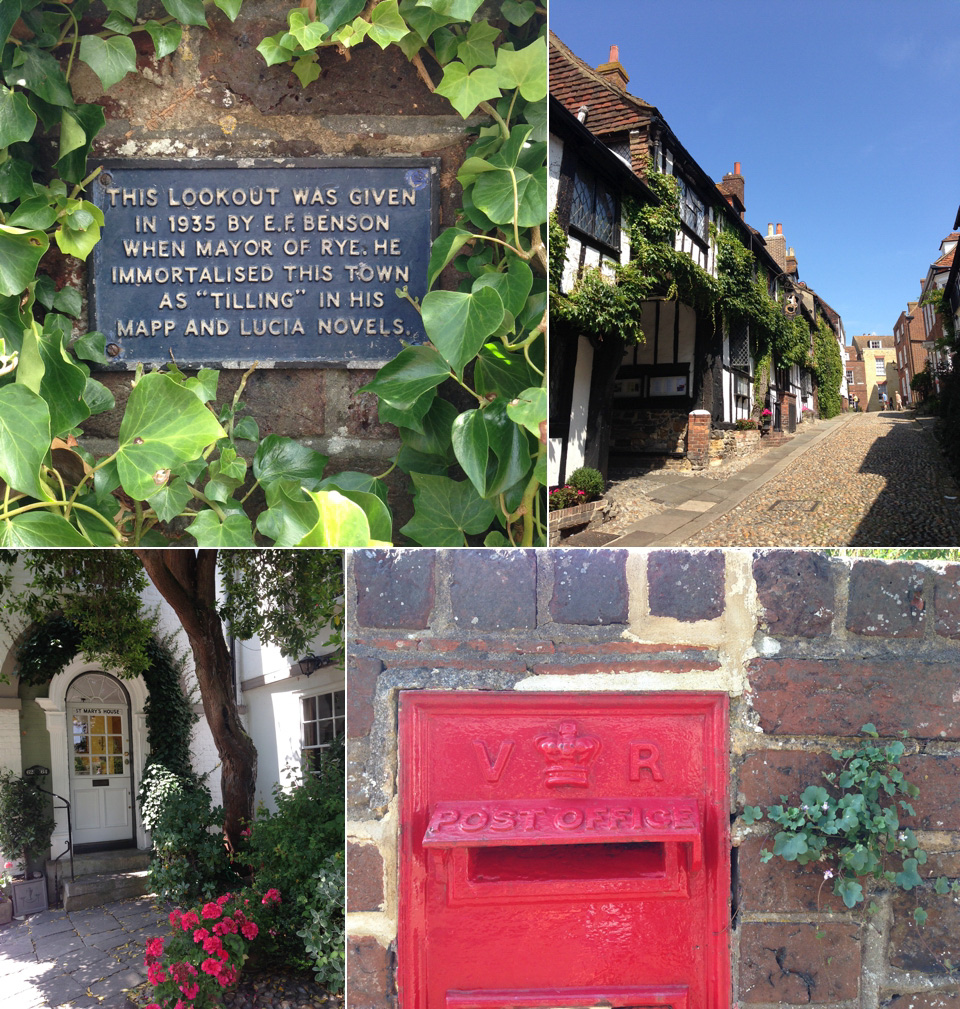 The town of Rye gives you the feeling of being on an inland island, sitting as it does in the loop of a river running to the sea. The seagulls soar and scream and the fishing boats bob and swing slowly on their moorings as the water comes and goes. You also feel that time is different here – there's a sense that the clocks might have stopped here some century or more ago but that's coupled with the fact that you can walk across the town in mere minutes. It's altogether lovely, leaving you with the impression that you are intimately acquainted with Rye in no time at all.
Image below by Anneli Marinovich
And acquaint yourself you must because there's so much to see and so much to delight in. The cobbled streets are unbelievably pretty, with the timbered houses that nudge the pavements giving so much to look at. They're also made all the better by the fact that they're still lived in and Rye is not simply a time capsule for tourists. Mermaid Street draws camera-wielding trippers but explore for yourself and you can find plenty of quieter spots too.  You might feel as if you've stumbled onto the set of period drama but, to my mind, this is never a bad thing and only makes you realise all the more that you're away from the everyday.
As you wander, open your eyes and look beyond the bigger picture, as photogenic as that always is, because Rye is full of details. From old signs and hidden gardens to historical artifacts and secret doorways, there's so much to discover. Luckily, the town is also full of places to stop, take stock and rest feet that might well have taken a bit of a battering on all those cobblestones. There are coffee shops and tearooms aplenty (we loved The Apothecary) but if you're a stalwart supporter of the high-street coffee chain, you'll be out of luck. Rye seems to champion the independent and is so much the better for it.
Step off the street as well to visit some of the brilliant shops – on Lion Street alone, just outside of The George's courtyard, there are antiquarian books and homewares as well as the Lion Street Store (prepare to spend a fortune!) and the brilliantly named Simon The Pieman (the oldest tearoom in Rye). The George also has it's own shop on the High Street where you can snap up some of those details you'll have been cooing over from Frette linen, Ren skincare products and Laura Oakes cushions to mohair throws, paints and fabrics.
Image below by Anneli Marinovich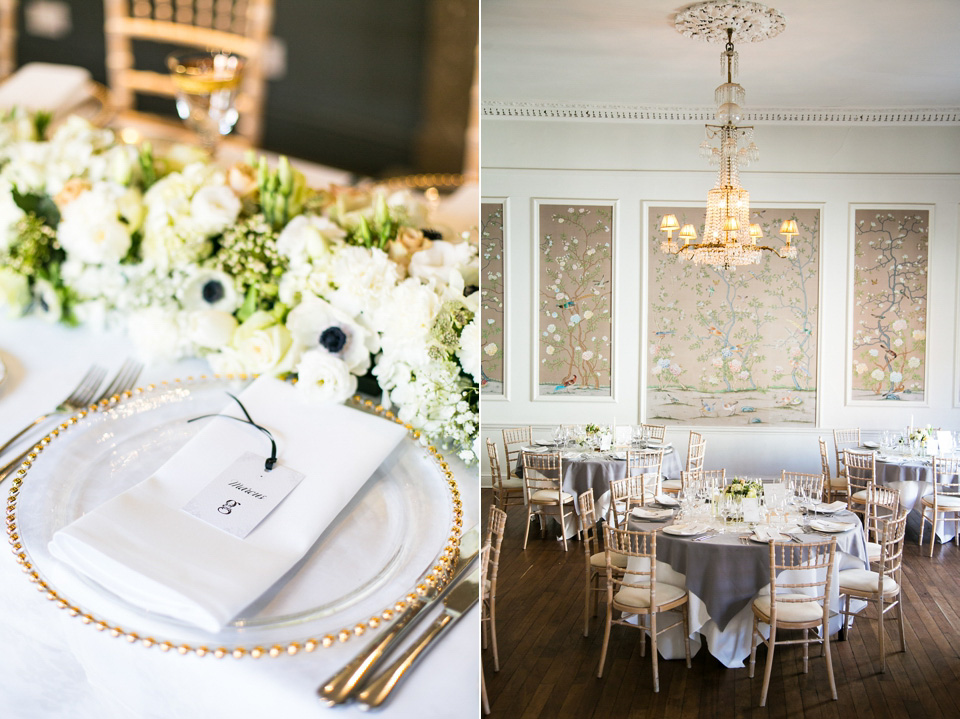 Venture outside of Rye and you'll find the wide sandy expanses of Camber, the 1066 battlefields in Battle, gorgeous Winchelsea (complete with a maze of medieval wine cellars!) and the seaside resorts at Bexhill and Hastings. You can also roam the countryside, visit homes and gardens and enjoy England at its very best.
The George in Rye is perfection – the hotel itself and everything that is outside it. Rye might be a pocket-sized town but it packs the most picturesque of punches!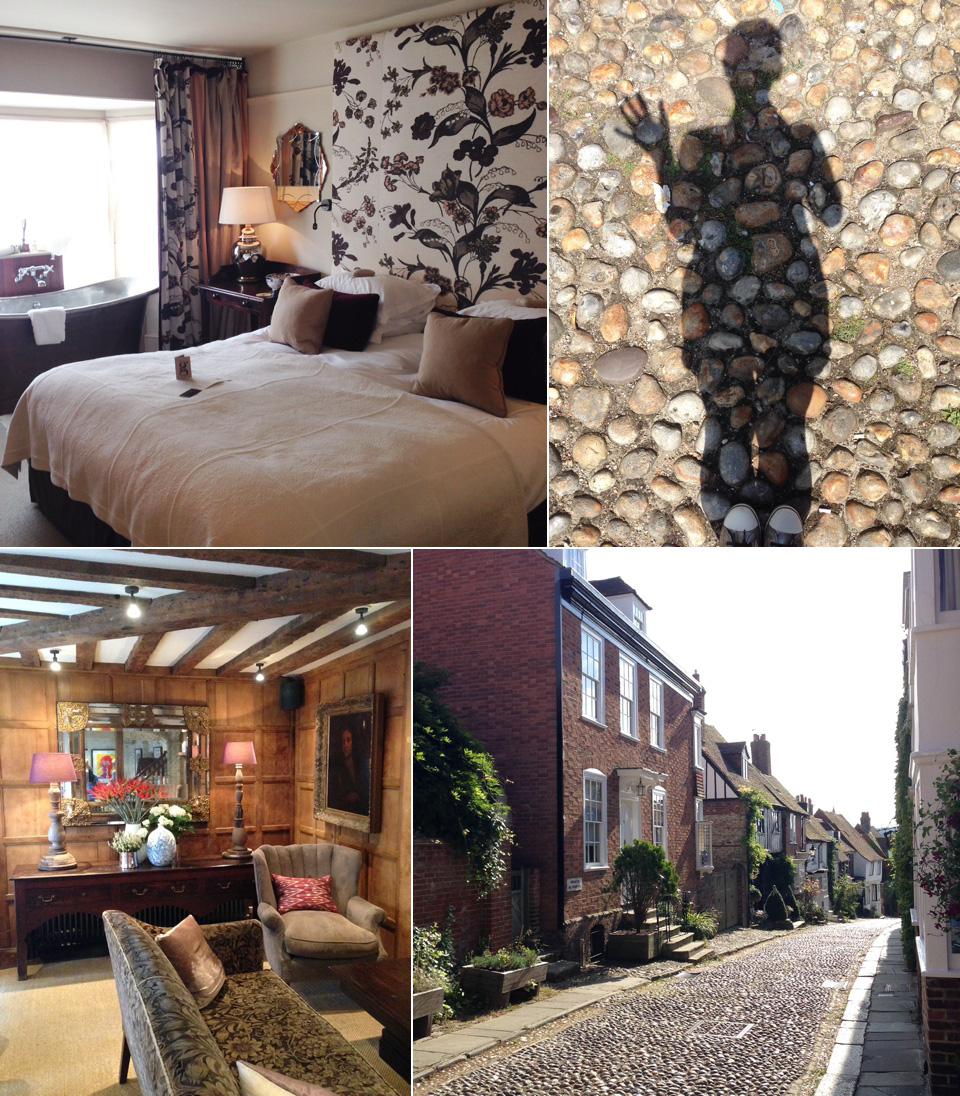 The George in Rye is licensed for civil wedding ceremonies & receptions and the stunning Georgian Ballroom seats over 100 guests. You'll receive your own dedicated wedding co-ordinator and you can take over all 34 bedrooms for your lucky guests! With 'Haute Hen' packages also available, The George in Rye is wedding heaven.
You can find out more about The George online and also connect with them on Facebook and Twitter – furthermore, you can take a look at weddings held at The George that have been featured on Love My Dress here.
Love Tamryn xx
Tamryn was a guest at The George in Rye.