There are many reasons why I love Annabel Beeforth, founder of Love My Dress. She's kind, caring, funny, smart and utterly beautiful. Another one of the reasons why I, and so many people in the wedding industry, adore her so is because she has a knack for searching out the super start-ups and encouraging new talent. Today, I'm absolutely thrilled to share with you the beautiful gowns from Minna, a designer Annabel first featured back in 2011, who is now launching her third, and completely dreamy, bridal collection.
"I'm originally from Finland but moved to the UK sixteen years ago when I met my husband," says Minna, "I initially launched my label 'Minna' in 2008 as a ready to wear brand but the light bulb moment came when our customers started buying our dresses for their weddings. We produced a small capsule collection in 2011 and it was such a success that we never looked back. Love My Dress® was the first blog to feature us and that gave me such a confidence boost, I knew we were absolutely on the right track."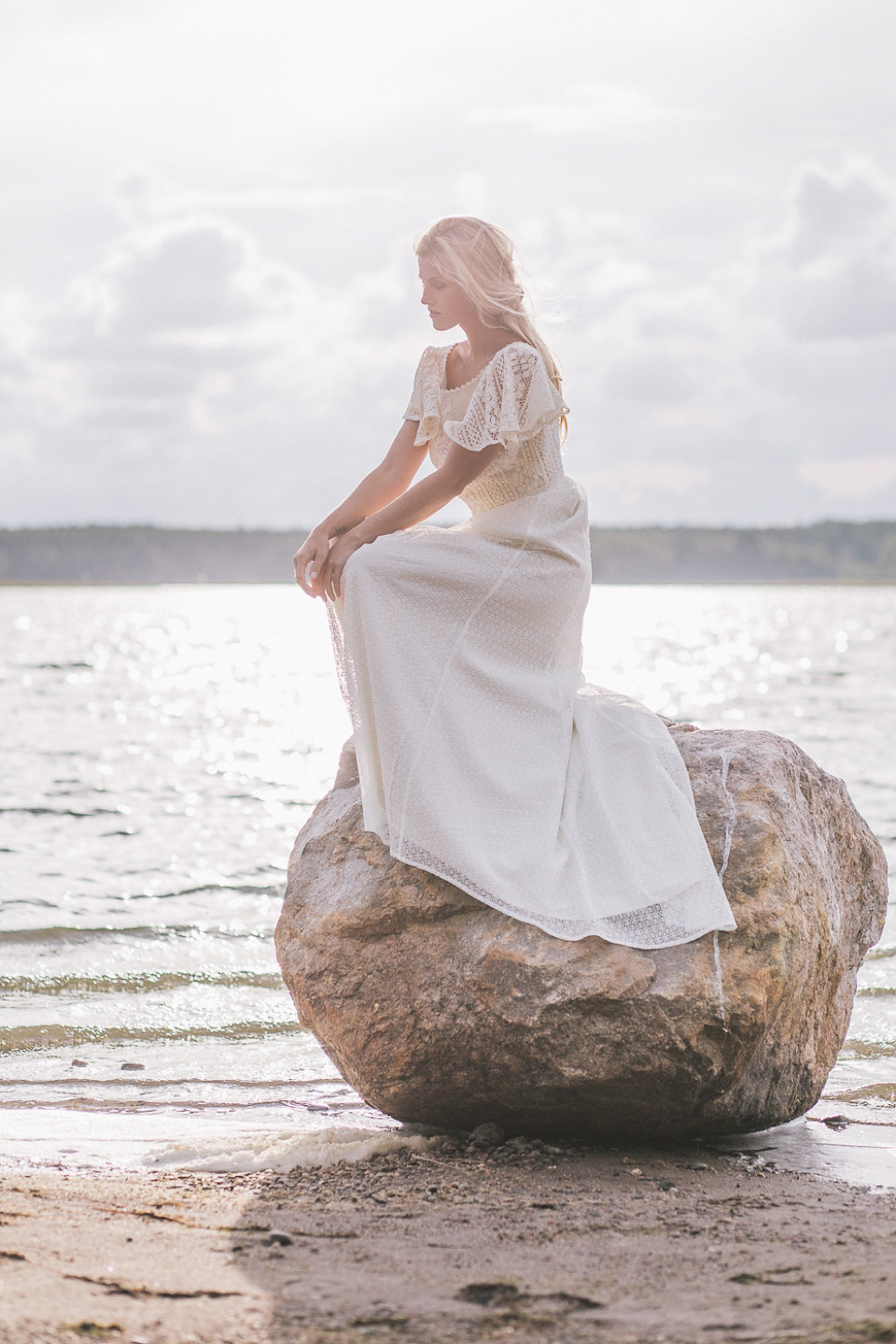 And oh my goodness, how true are those words because Minna's new collection is simply glorious. I am head over heels with the fabrics, the necklines, the combinations of soft and sharp shapes and those incredibly beautiful layered skirts. There is an understated luxury, an undeniably elegance and a relaxed style to this collection that just blows me away. These gowns are romantic, flattering and just perfect.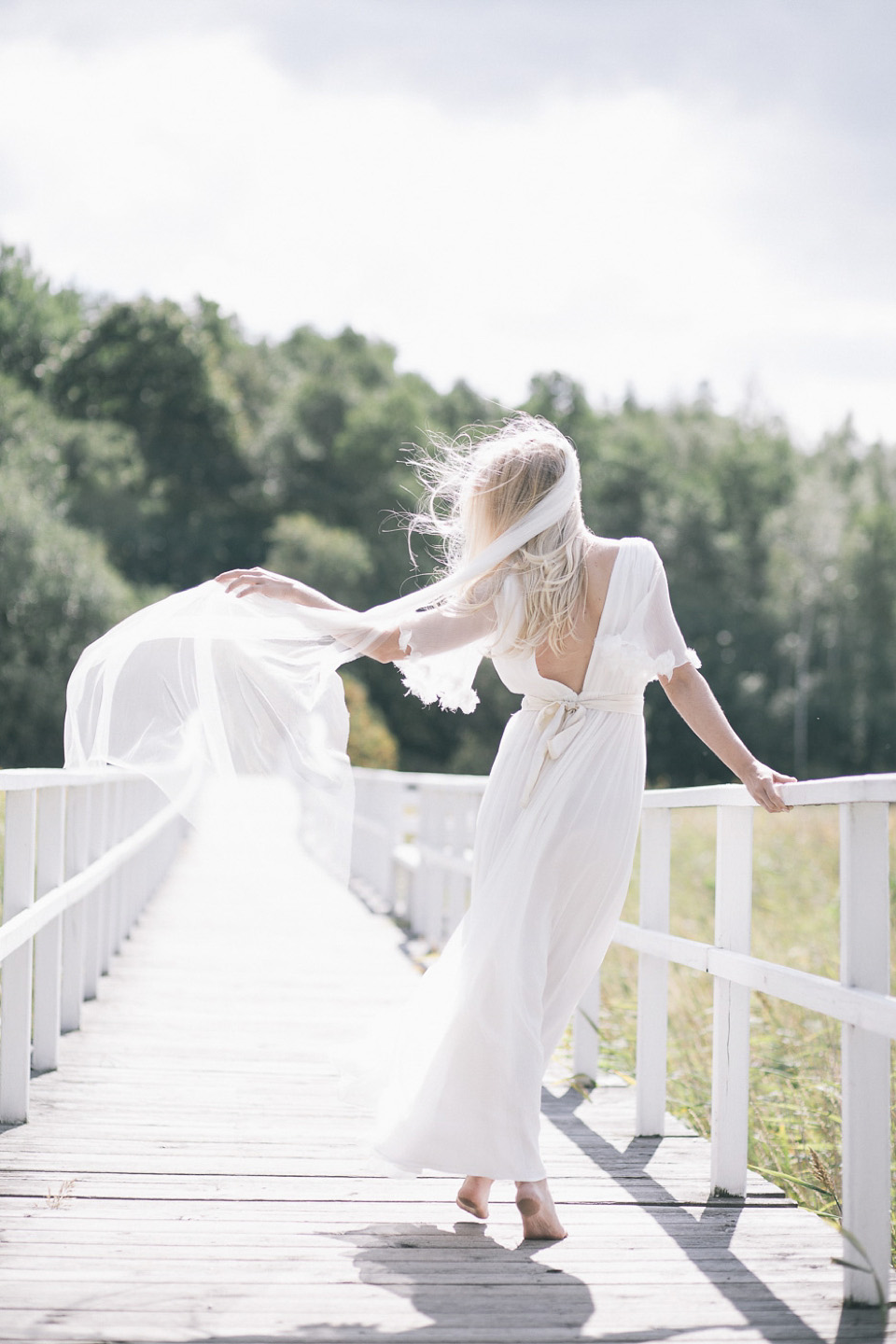 They are also more than that. They are, frankly, the embodiment of ethical fashion. Each piece is hand-embellished and made from sustainable, organic, recycled and locally produced textiles. The production of every gown is as environmentally responsible as possible and Minna champions local manufacturing and super clever zero waste pattern cutting techniques. Indeed, when she launched her pretty and playful range of children's wear in 2009, the entire collection was made from leftover fabrics and roll-end textiles!
Living in the idyll that is rural Dorset, Minna is obviously inspired by natural beauty and that lack of pretension and abundance of pure charm is just irresistible.  If Minna has Love My Dress to thank for that first feature back in 2009, Love My Dress is beyond grateful to Minna for sharing this completely stunning collection with us today
As a special treat for all the fabulous readers of Love My Dress, Minna is offering an exclusive 15% discount on everything purchased from her online boutique; simply enter the code LOVEMYDRESS15 when you're making your payment. Minna will happily arrange delivery worldwide and, apart from a few dresses, all of her heavenly designs are available through her webshop. However, if you'd like to visit Minna's London studio to view the whole collection, discuss alterations or bespoke commissions, she'd love to welcome you. Simply get in touch to book your appointment – [email protected] or 020 7735 3270.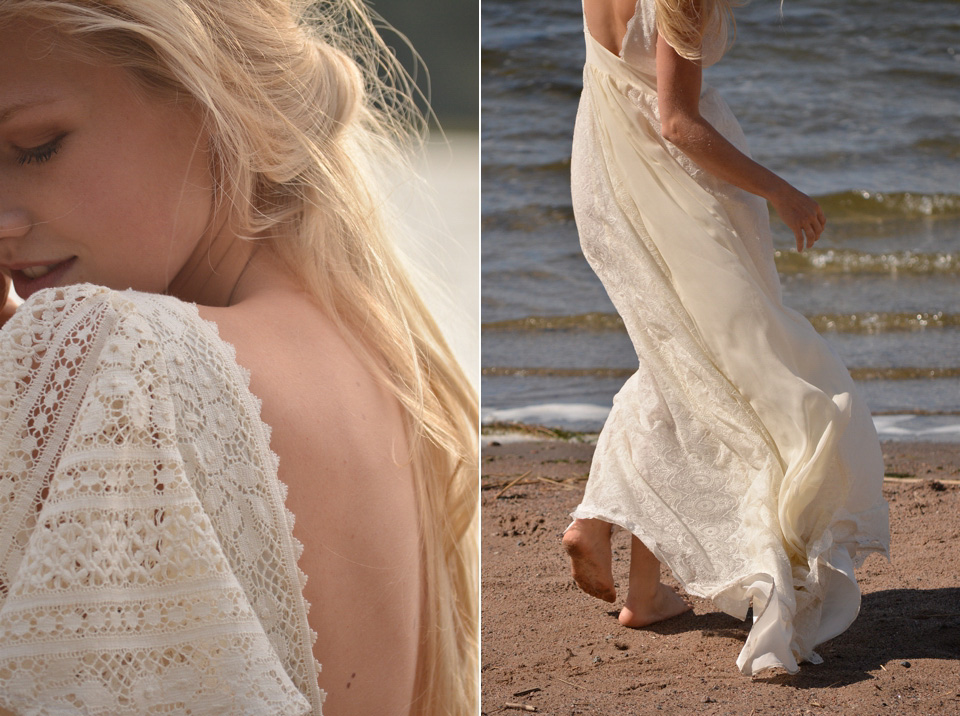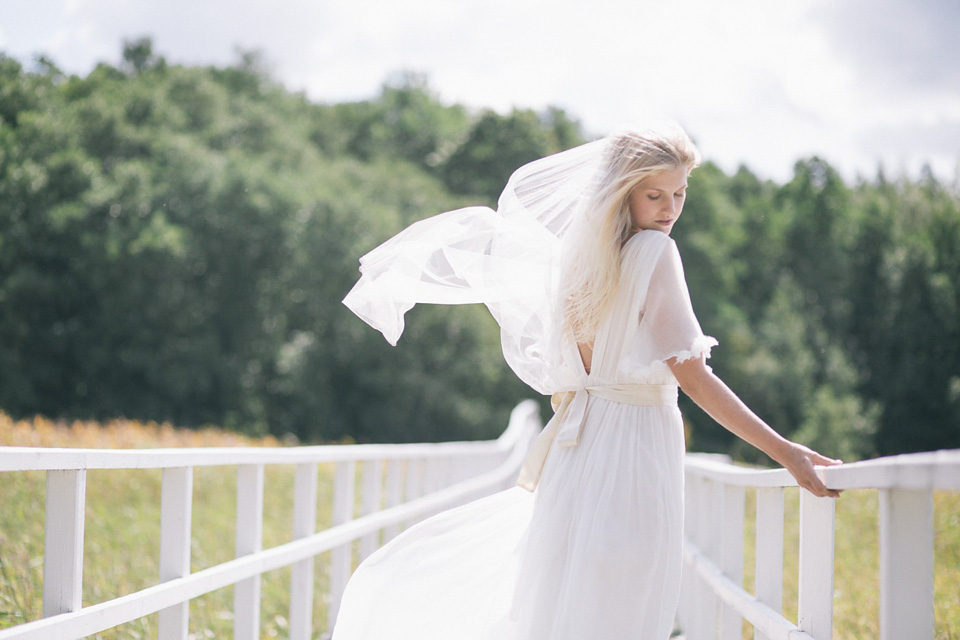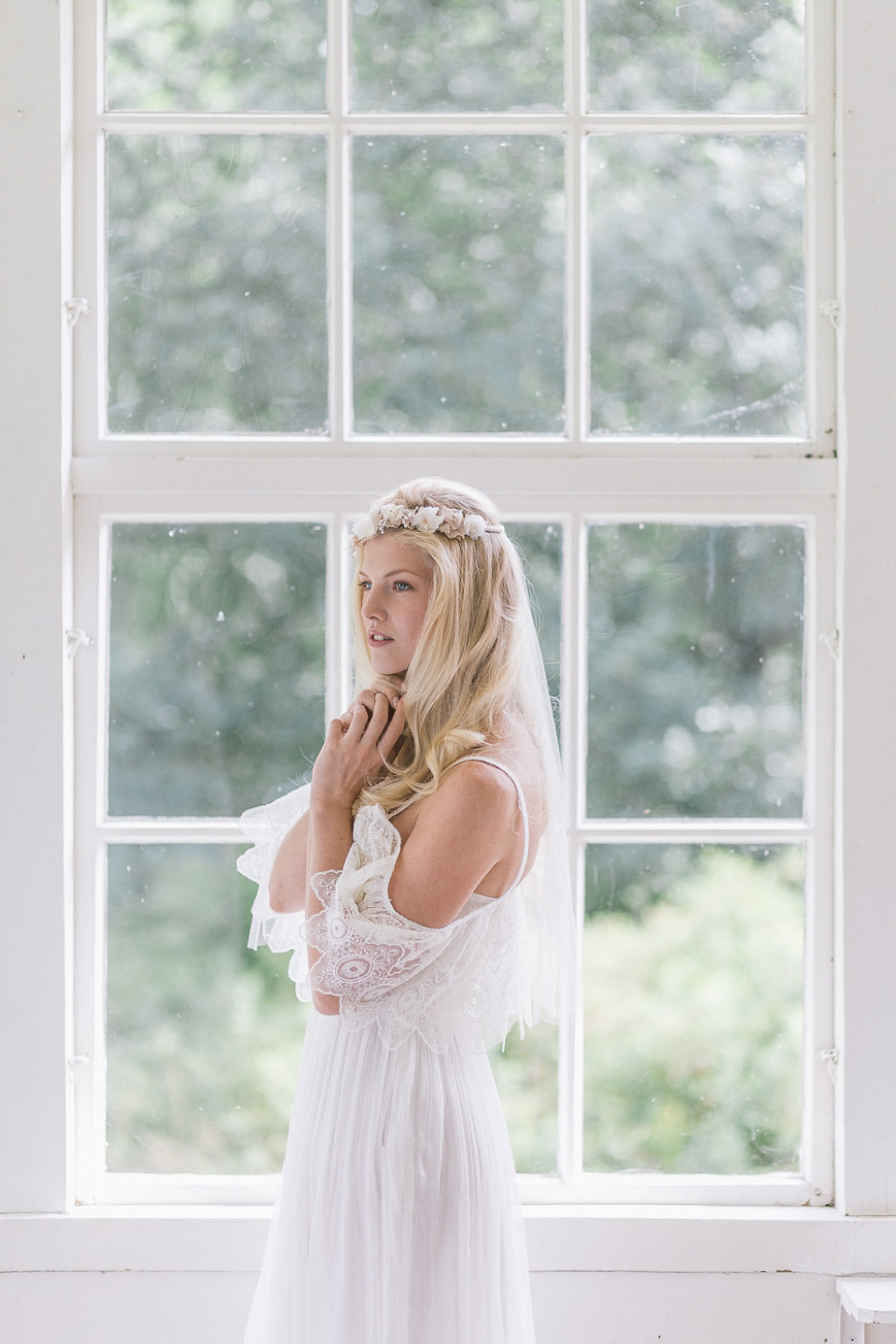 If you're heading to Brides The Show 3-5 October, then I would recommend a visit to Minna's stand without hesitation – I know that I'll certainly be there! You can also find Minna online (her website is simply lovely – don't miss the gown customising kits and I'll race you for a Cecilie necklace!) and you can also connect with her via Facebook, Twitter, Pinterest, Instagram and Google+. Expect inspiration and beauty in equal measure. Naturally.
Love Tamryn xx
This is a sponsored post