As thousands more people around the world continue to fall for #ShareTheHonestLove, I couldn't be happier today to introduce you to the wonderful wedding photography of Lydia Stamps, a super talented lady who describes her photographic style as being 'fresh, natural and, most importantly, full of heart' and who came to wedding photography determined to capture the emotion of the day for her clients.
"I've been in love with photography for years," says Lydia. "But I never considered it as a career option until my life changed. After my dear Mum died following a long battle with breast cancer, everything was different. I realised how short life is and how important photographs are. I love looking back on my own wedding photos, at the pictures of Mum and me together. It made me realise that I wanted to record those precious moments for others as well as spending my life doing something I love. That was four years ago and I've not looked back."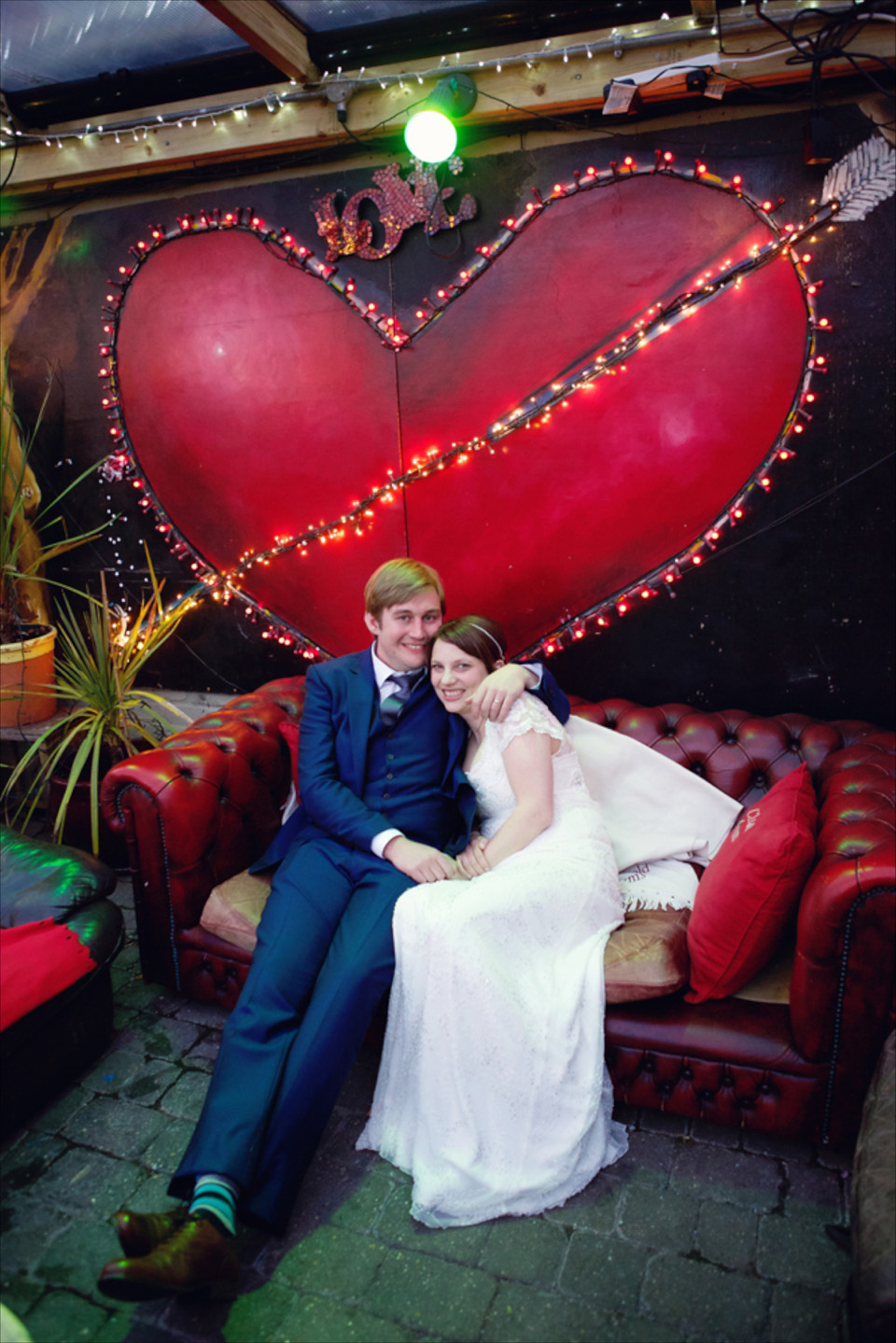 This desire to simply record a wedding without changing or influencing it is why Lydia takes such a relaxed approach to her photography. She admits that she's 'not big' on posed photography, apart from those all important group shots, and the moments where everyone is having fun always make her heart beat a little faster.
"I love little exchanged glances and fleeting moments," explains Lydia. "My favourite images are the ones that move me. Real emotion always comes across well on camera and so I just like to blend in and enjoy the day."
I can't help but love Lydia, especially when she happily describes herself as 'a wedding geek' who always gets excited about the details of a wedding day and her fantastic new website is all about the detail too. It's a wonderful take on the romantic and nostalgic – handwritten letters full of love and emotion – plus it's a pretty play on Lydia's surname…
"In a digital age, printing photos and writing letters is a bit of a lost art but it's something I love. Prints allow you to hold onto a moment forever. It makes the transient tangible and that's what I just adore about photography."
Lydia Stamps Photography is based in the beautiful medieval city of Salisbury, just down the road from Stonehenge. Being deep in the heart of such gorgeous countryside whilst also being a hop and a skip away from anywhere in the south of England is a perfectly inspiring location for someone who specialises in creative and natural imagery. However, inspiration for Lydia comes not just from her surroundings…
"I always think about what images will be important after the wedding day and in years to come. The most important thing to me is to capture relationships and moments that will never happen again – the first time your Dad sees you in your dress or when your Grandma holds your hand with pride. Those moments are why I do my job and they inspire me at every wedding."
Wedding photography from Lydia Stamps starts at £1550 for five hours coverage rising to £2250 for a full day of photography and a bespoke album. Although based in the south of England, Lydia can (and has) travelled all over the UK and internationally to shoot weddings so do get in touch with the details of your day.
Lydia would very kindly love to offer our readers a £200 saving off any weddings booked to take place between January and April 2015. To find out more, contact Lydia via her website as well browsing her stunning portfolio – and you can also view some of Lydia's work on Love My Dress here too. Lydia is also easy to find on Instagram, Instagram, Twitter, Pinterest and Google+ and you can always contact her via [email protected] – she would love to hear from you.
Love Tamryn x
This is a sponsored post