Good afternoon! I'm so enjoying sharing such lovely weddings with you here on Love My Dress. And this isn't intentional by any means, but after we shared 3 unique weddings with a twist on 1920's vintage last week, we have another wedding this afternoon that pays homage to this party fuelled era – in it's own unique way.  Perhaps this is the 'Gatsby movie' effect rippling through?! Either way, this is fabulously glamorous and stylish affair that we're pretty sure you'll be wanting to steal some ideas from.
I had a feeling this was going to be a good one as soon as I saw that the bride and groom were performers in the London's West End (check those first dance shots!) – Adam and Rebecca got married on 11th April last year at Eltham Palace in Greenwich. It was a very elegant affair complete with decadent, Art Deco details and Ostrich feathers. The details below are shared from the groom's perspective too, which makes a refreshing change.
"Rebecca and I met many years ago working as performers and have been good friends for years, we got together on Rebecca's birthday in 2012, and got married two years later.  Our wedding was based around the 1920's with Fred Astaire and Ginger Rogers in mind. Its our favourite era and our venue matches the era as well. And it goes nicely with our performing backgrounds."
Photography Copyright (c) 2015, My Beautiful Bride Photography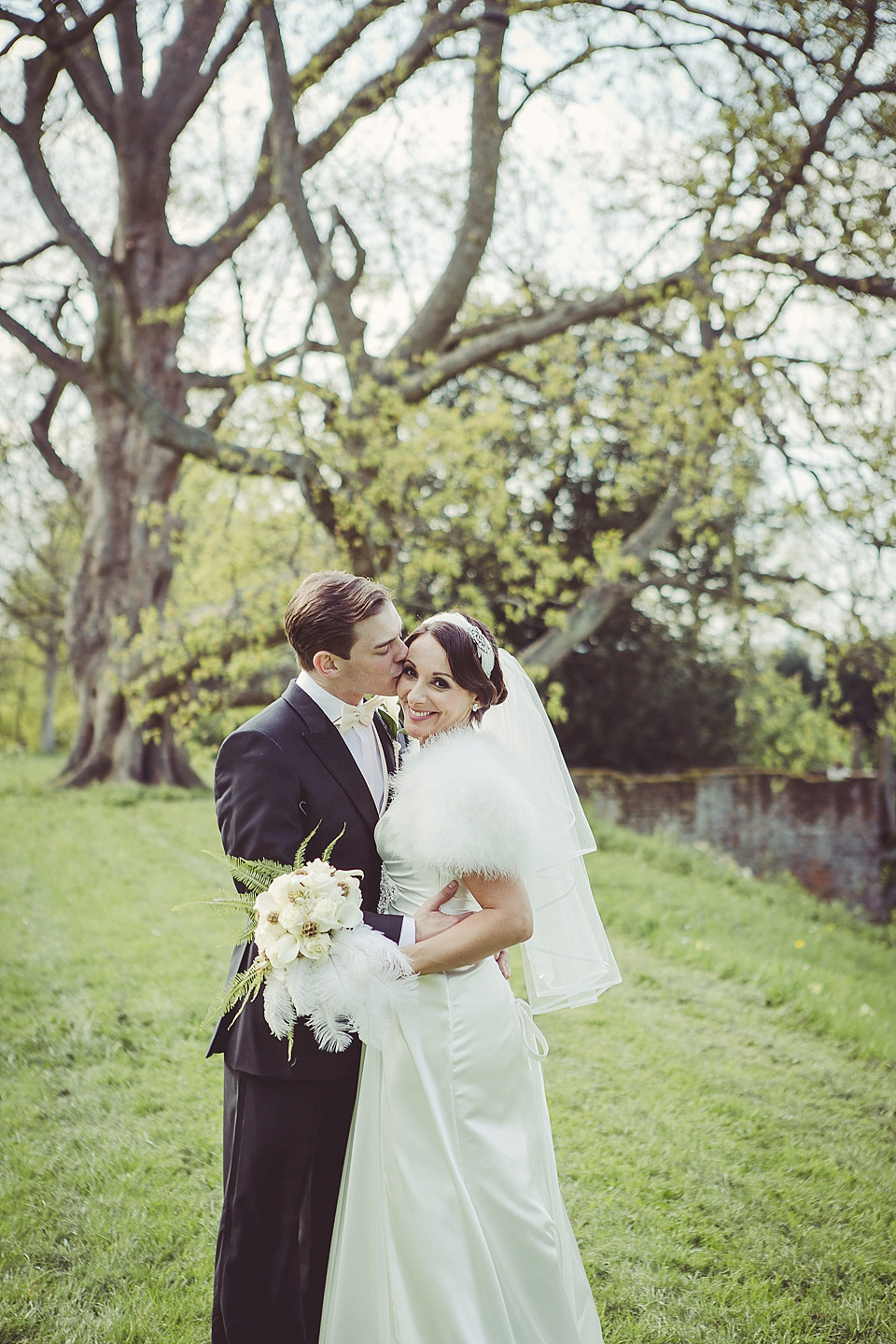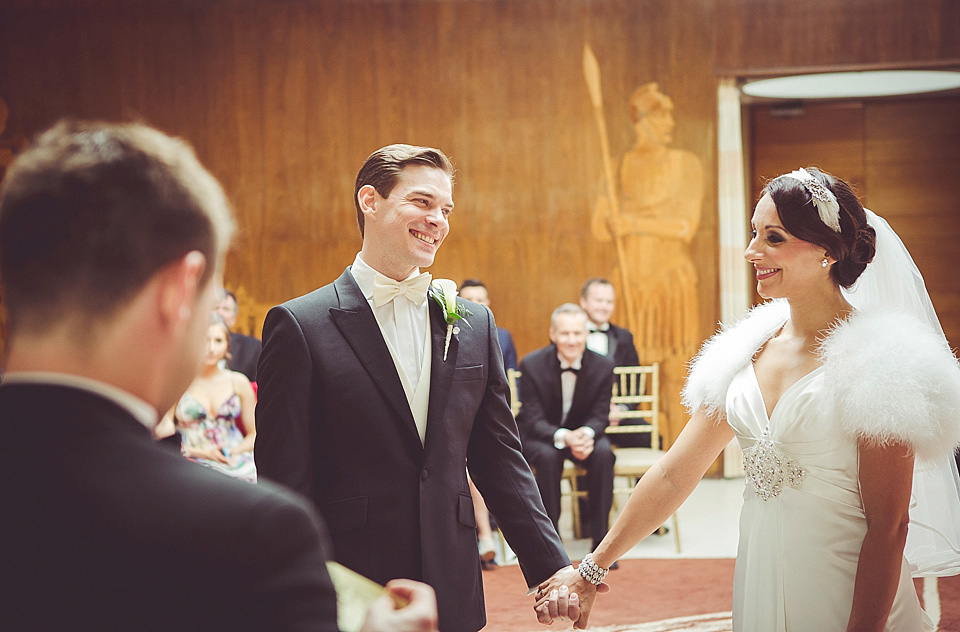 Eltham Palace in South London is one of the best examples of Art Deco architecture in England so was the perfect choice for Adam and Rebecca's wedding.
"When you have such a stunning setting you can minimalise on the decorations and trust its beauty "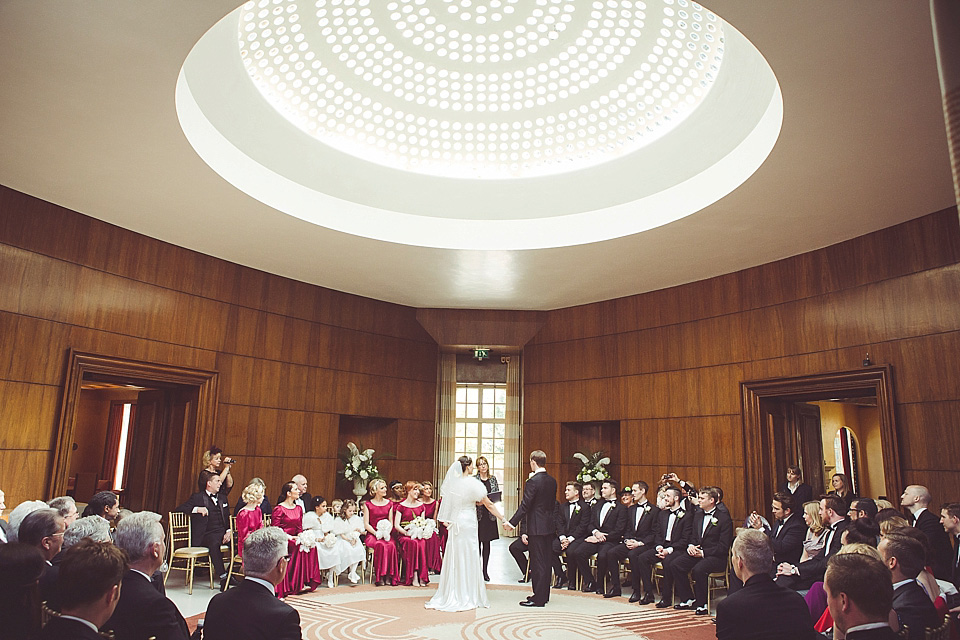 A fabulous 'Fred and Ginger' moment below!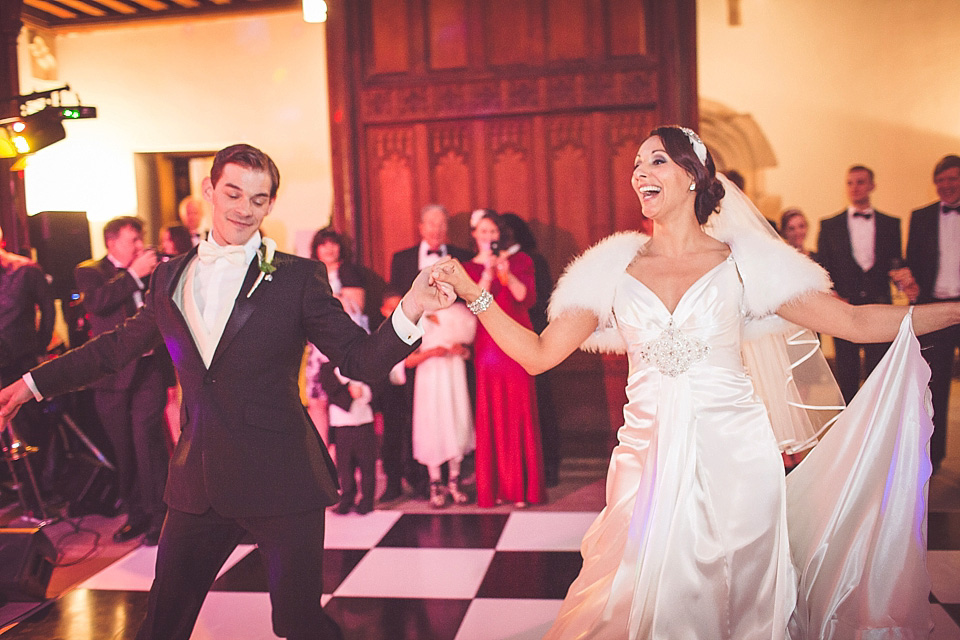 How stunning do Rebecca's maids look in their jewel coloured gowns from Ghost of London….
"We saw them at Earls Court wedding show and fell in love with them…we ordered seven!!"
Rebecca wore a beautiful Art Deco headband designed and made by Donna Crain, then got crafty to make some hair accessories for her Bridesmaids.
"I made them from different art deco bits and bobs that I found in numerous shops on Berwick street in London Soho"
Rebecca's family is from Sussex so she was very keen to buy her dress from a local boutique. She chose a Maggie Sottero gown from Proposals in Chicester.
"It was Elegant, Simple but Beautiful, very comfortable, a dress I could dance and celebrate in all night "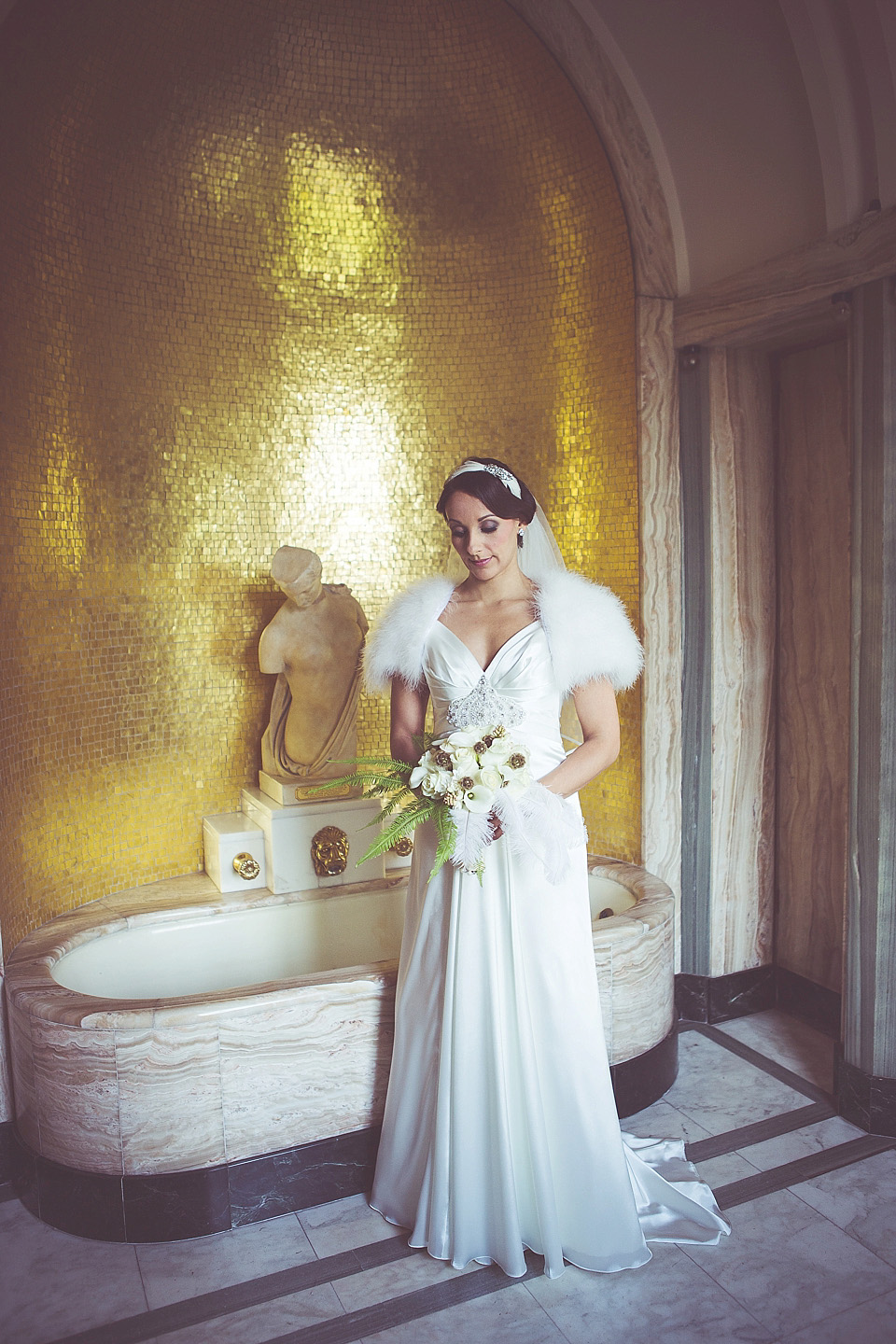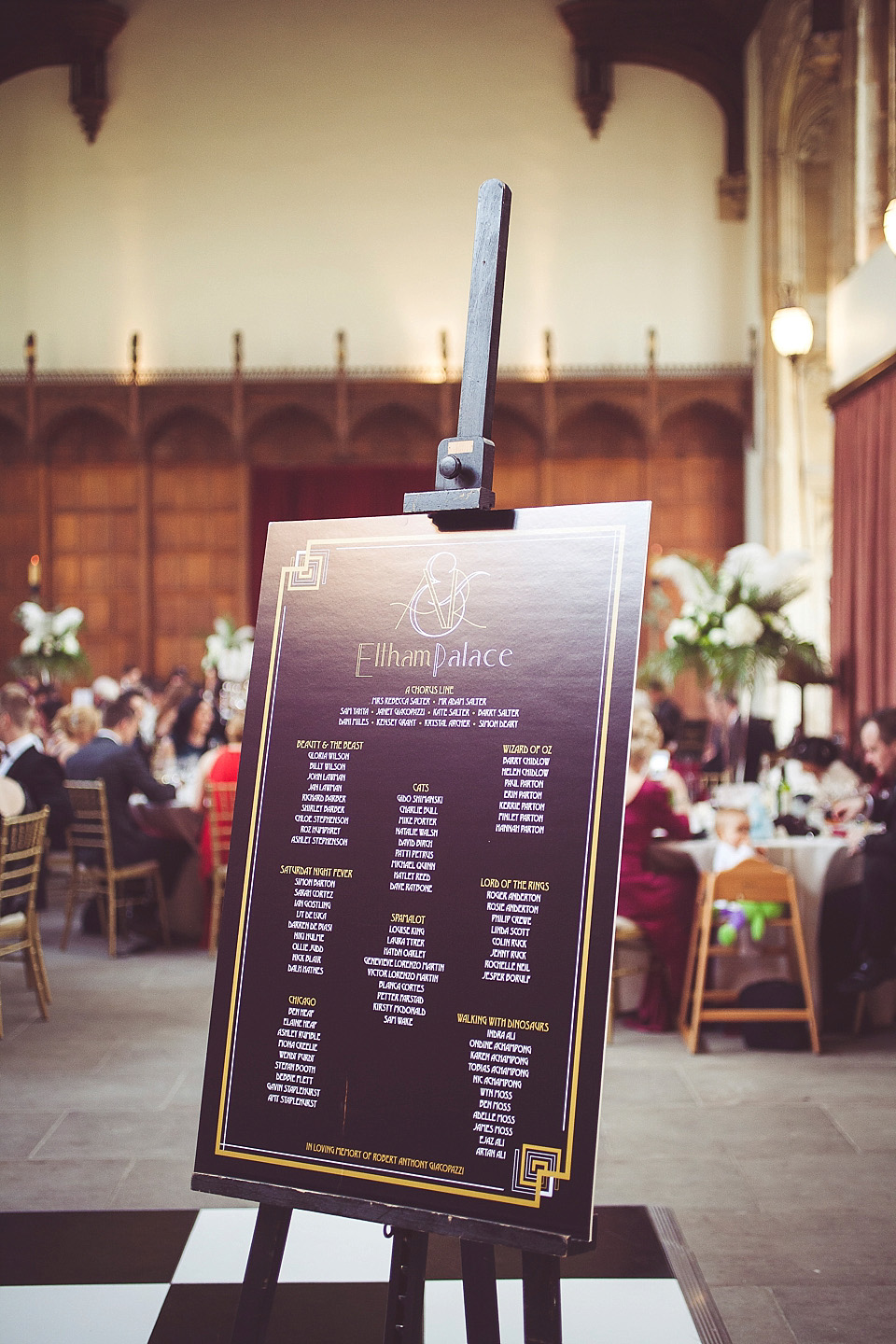 The couple chose photographer Michael Clements of 'My Beautiful Bride' to document their day, whose style really does beautifully compliments the 1920's theme.
"We couldn't have asked for a better photographer from our 1st meeting he was so inspired. Everyone has commented how brilliant he was and how beautiful our photo were."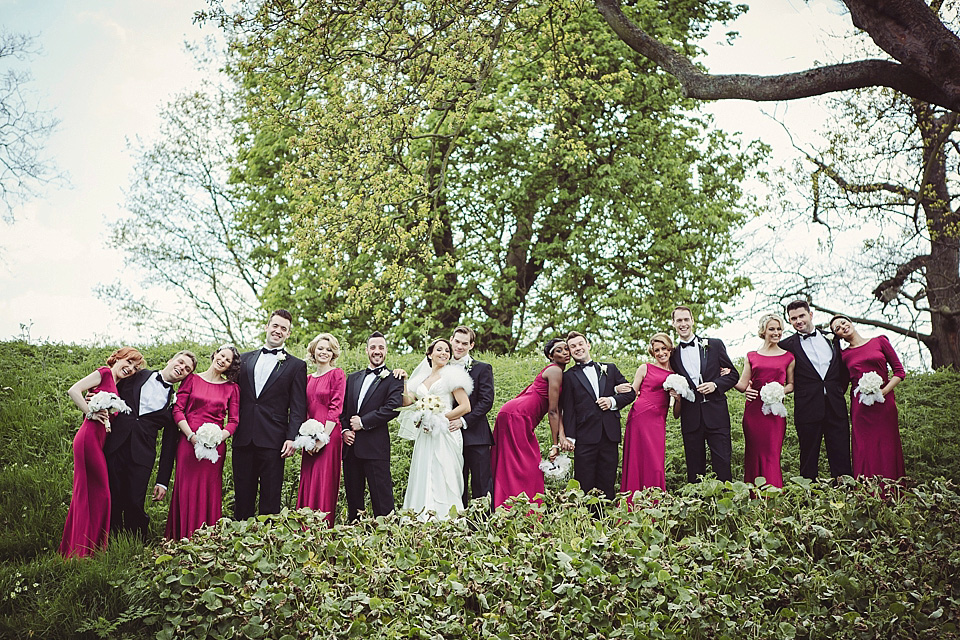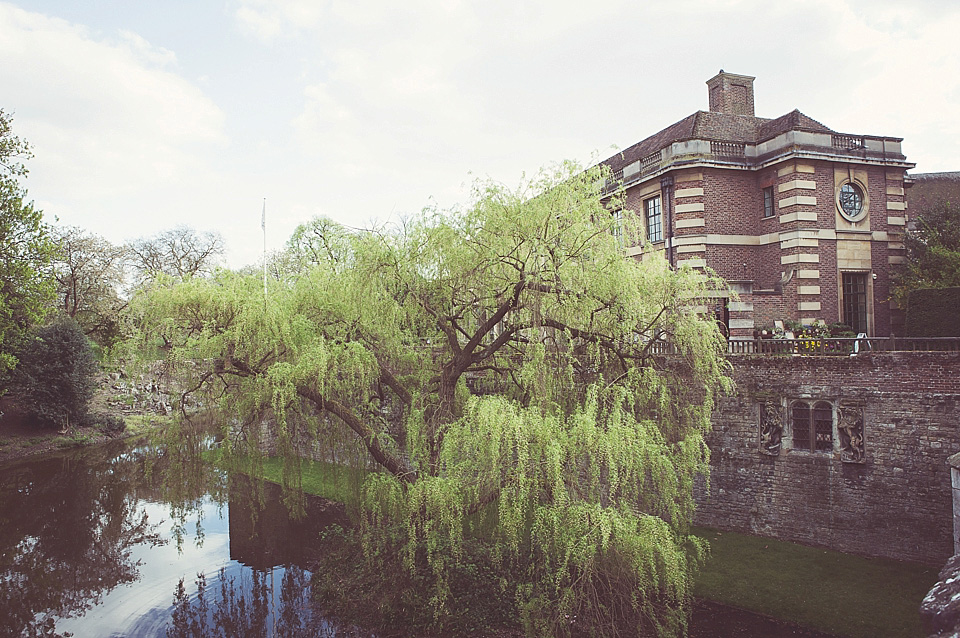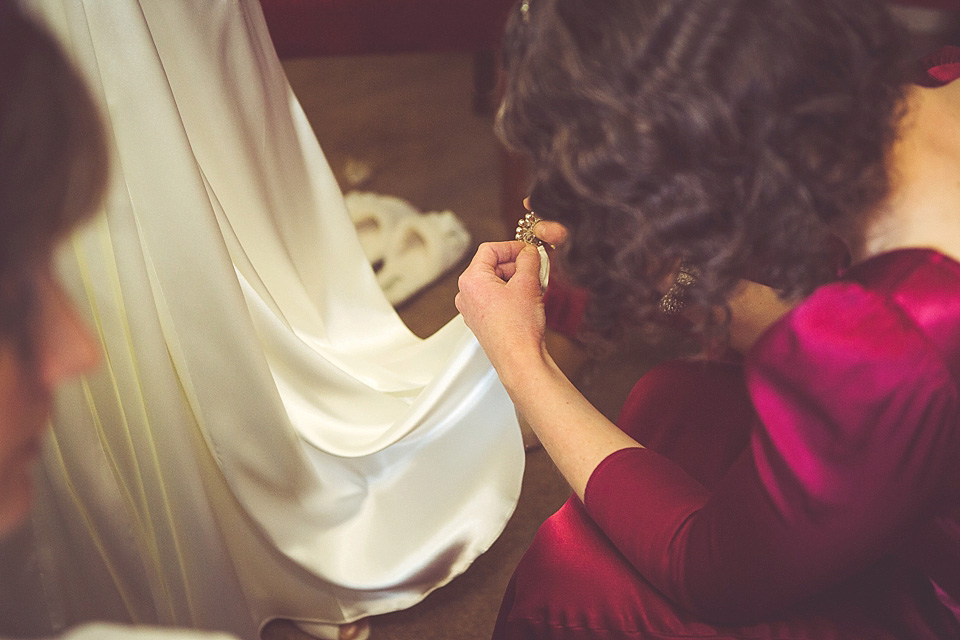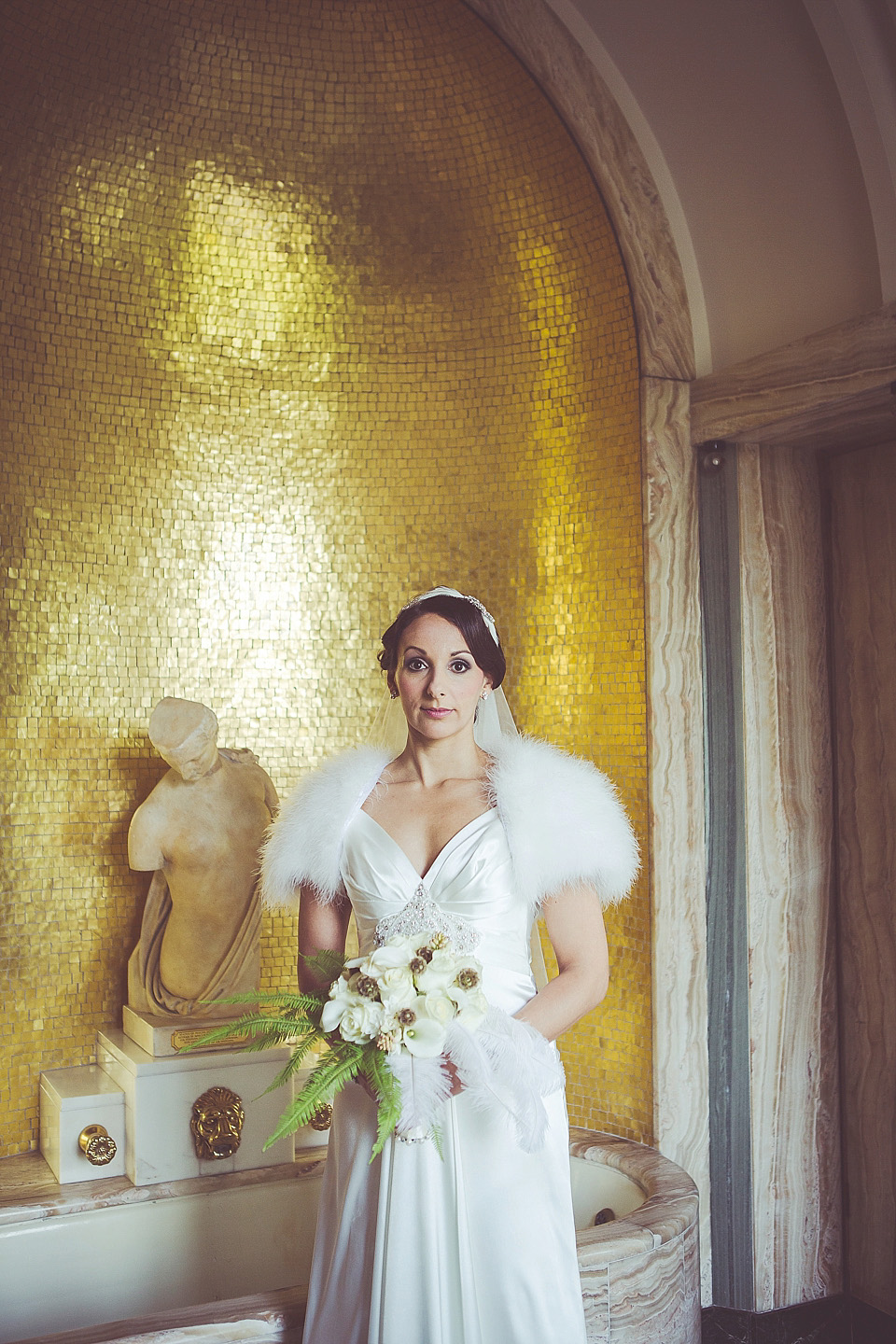 Brides often buy a special perfume for her wedding day, but Adam and Rebecca went one step further getting his and hers perfumers from Penhaligon's. The scents were created to compliment each other – what a wonderful idea.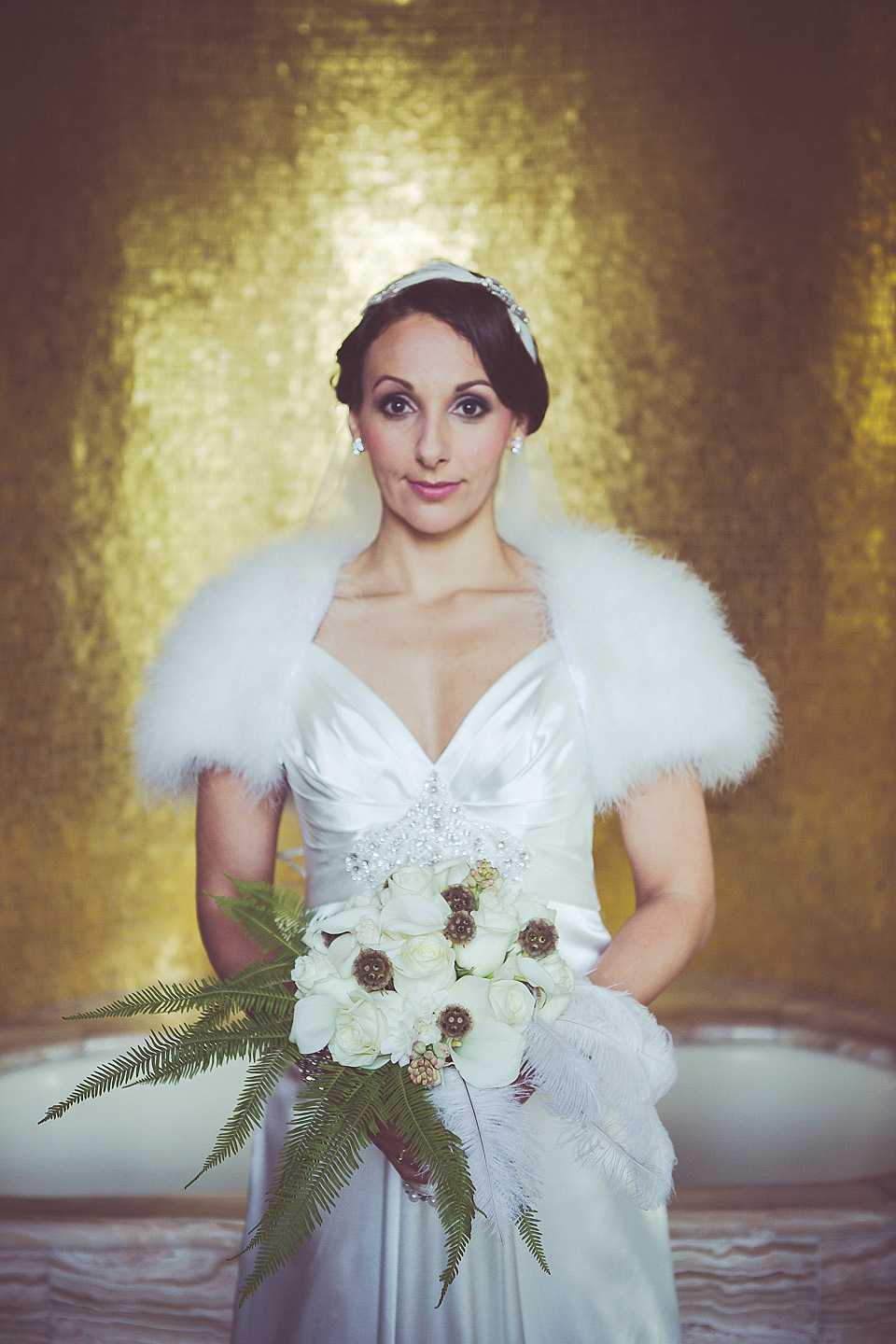 Adam's very dapper suit was made by King and Allen on the Strand in London.  He also used his fathers cufflinks and wore brogues from Church's on Regent Street.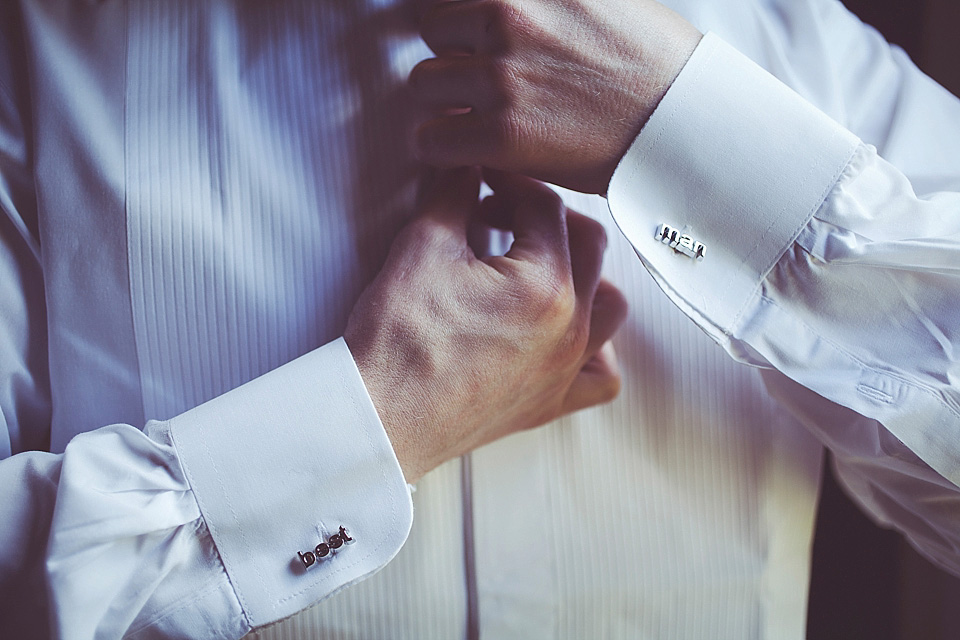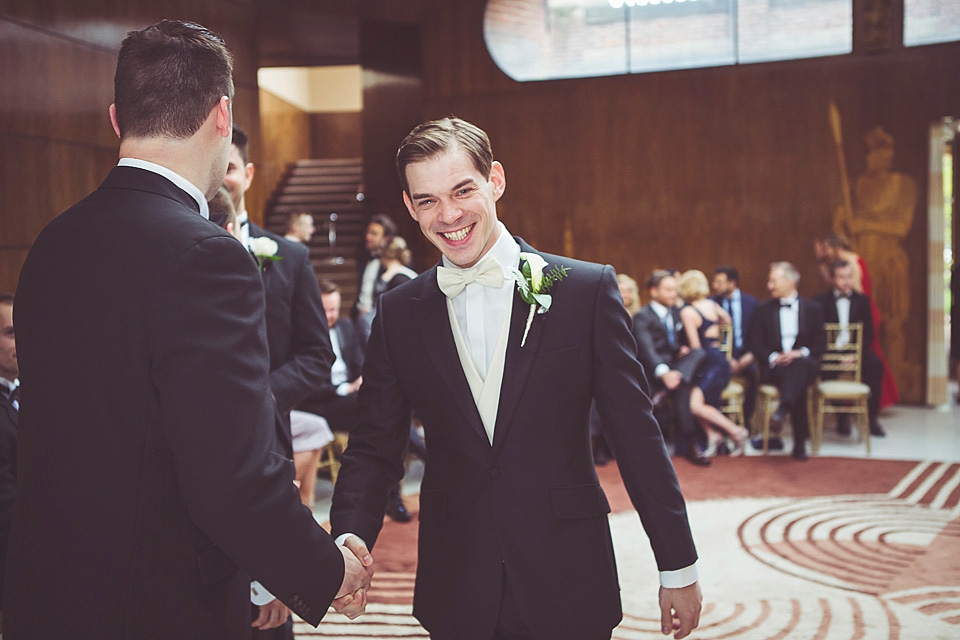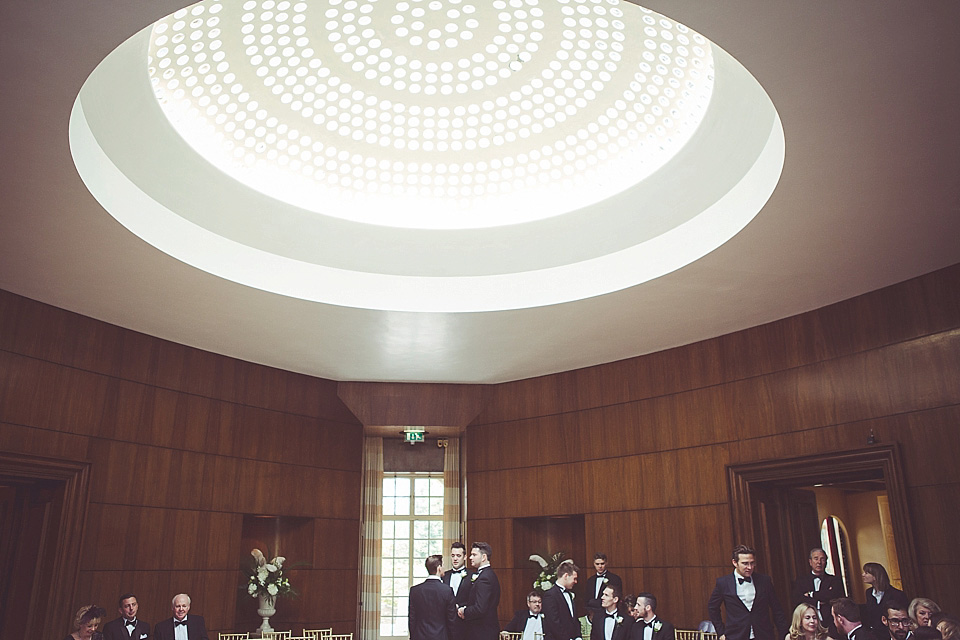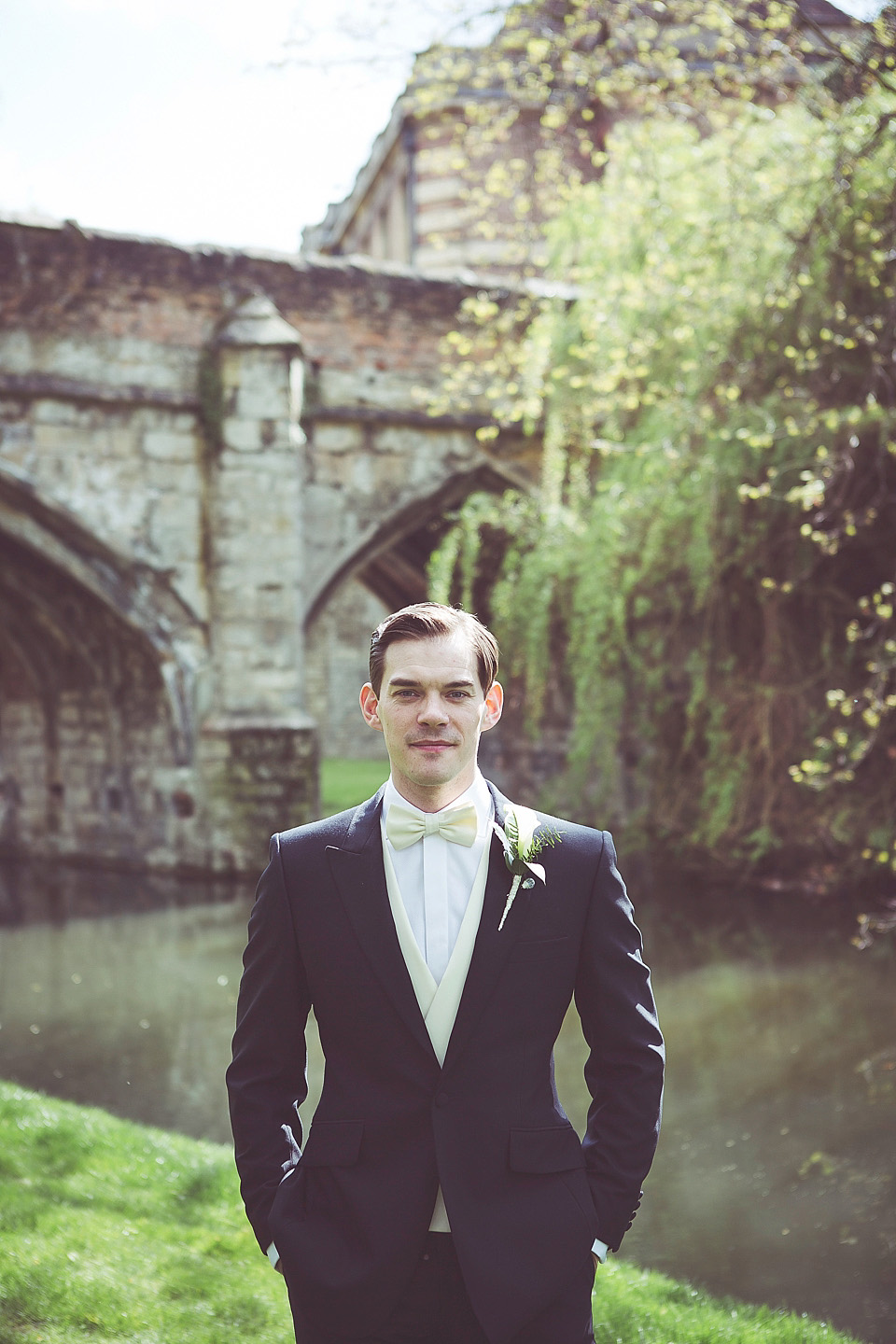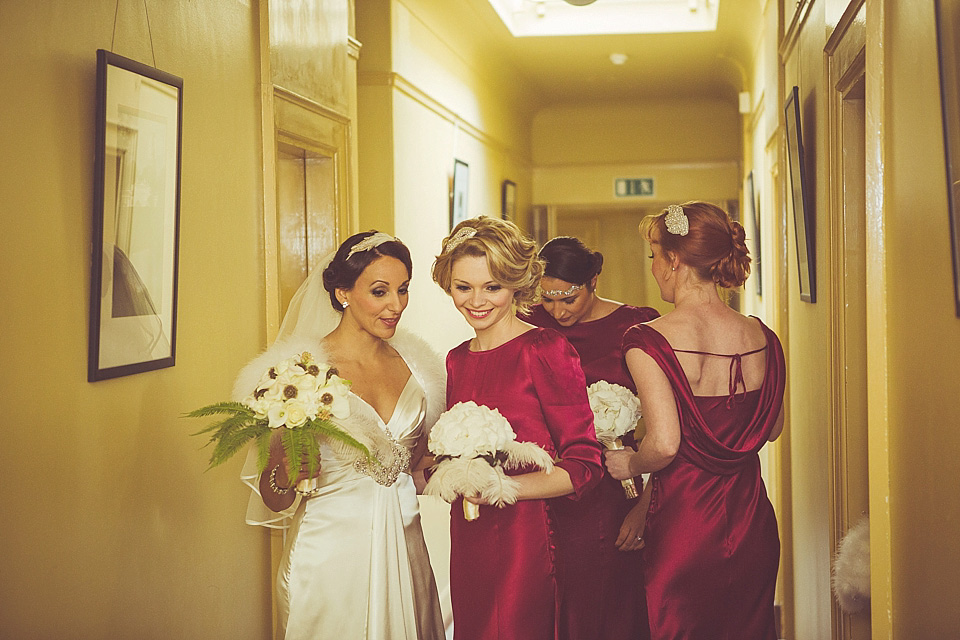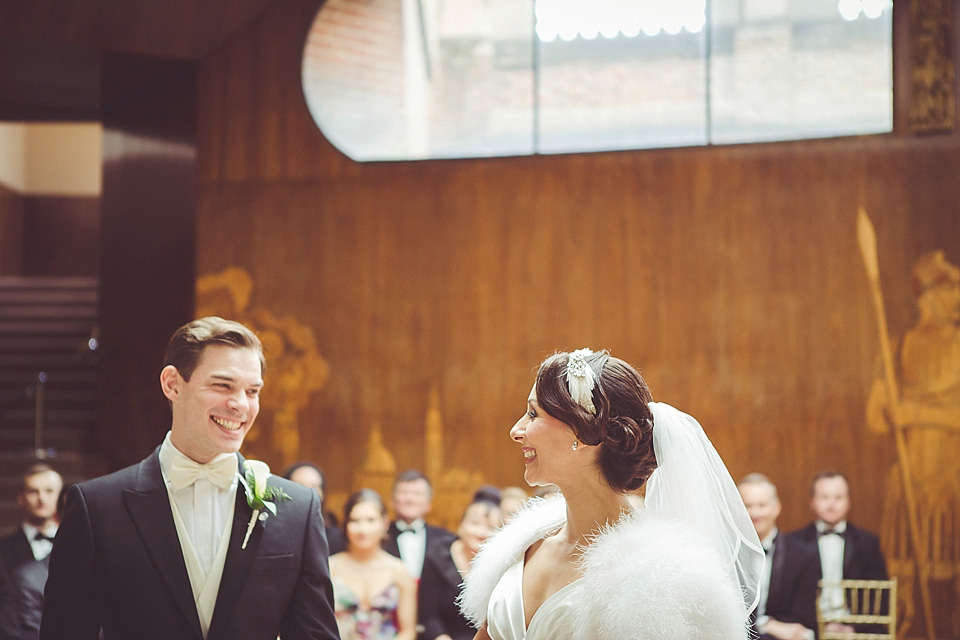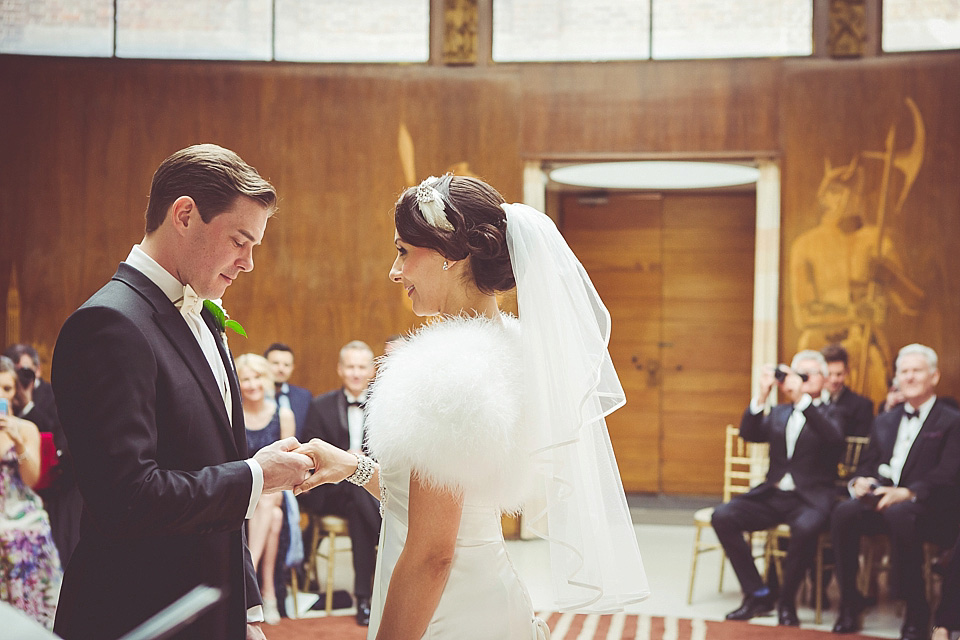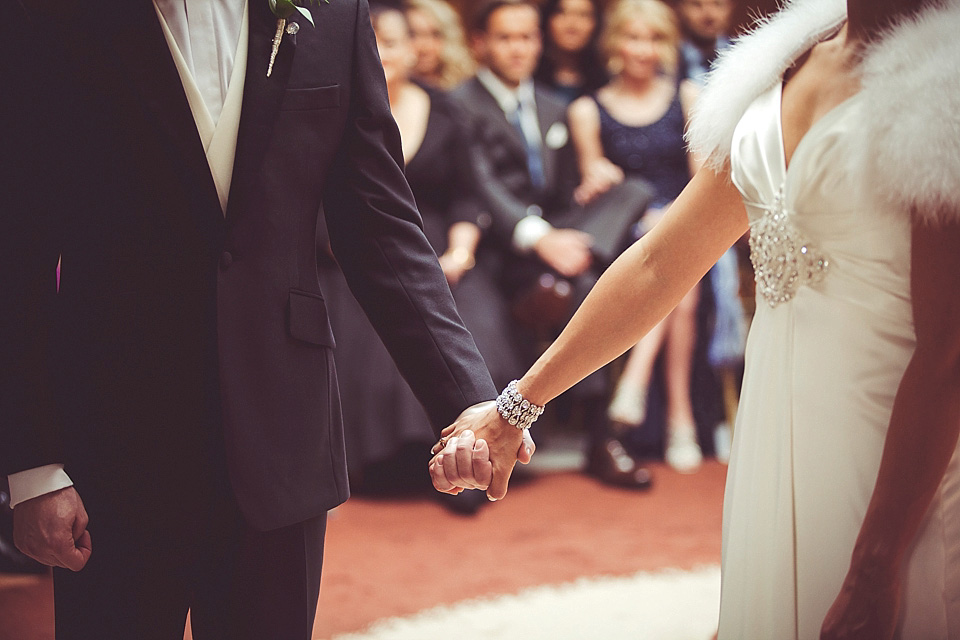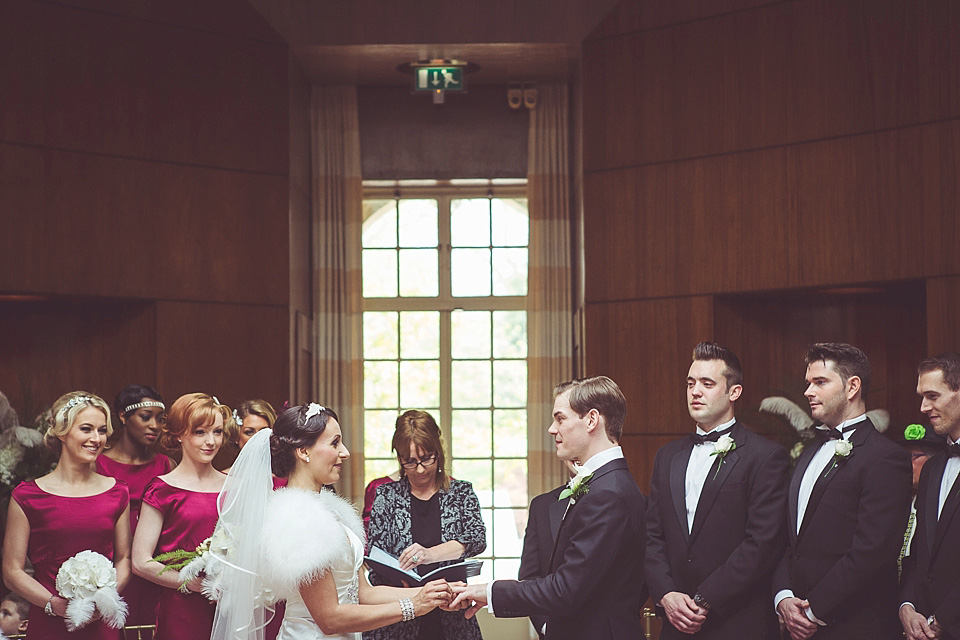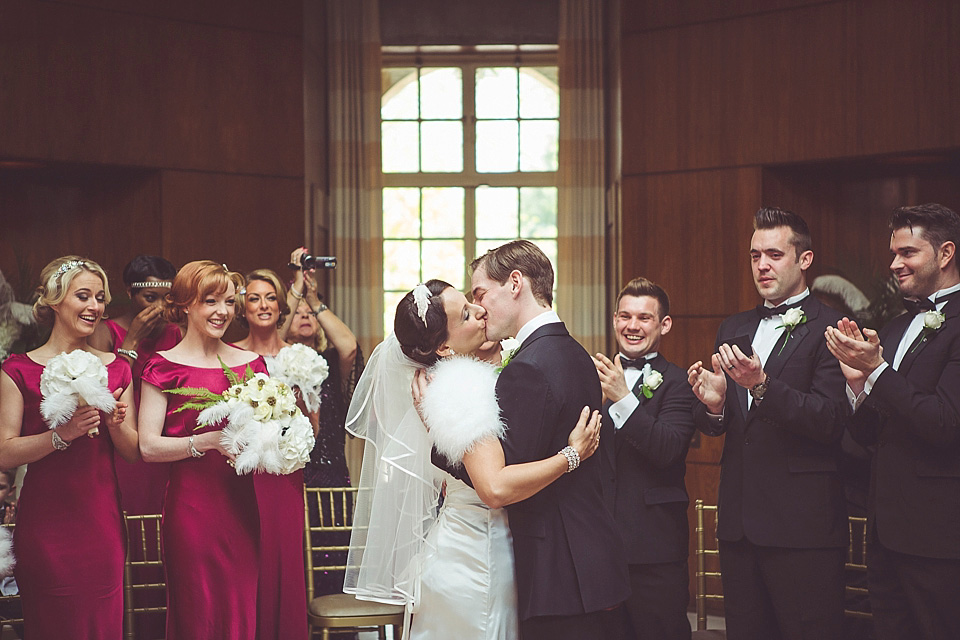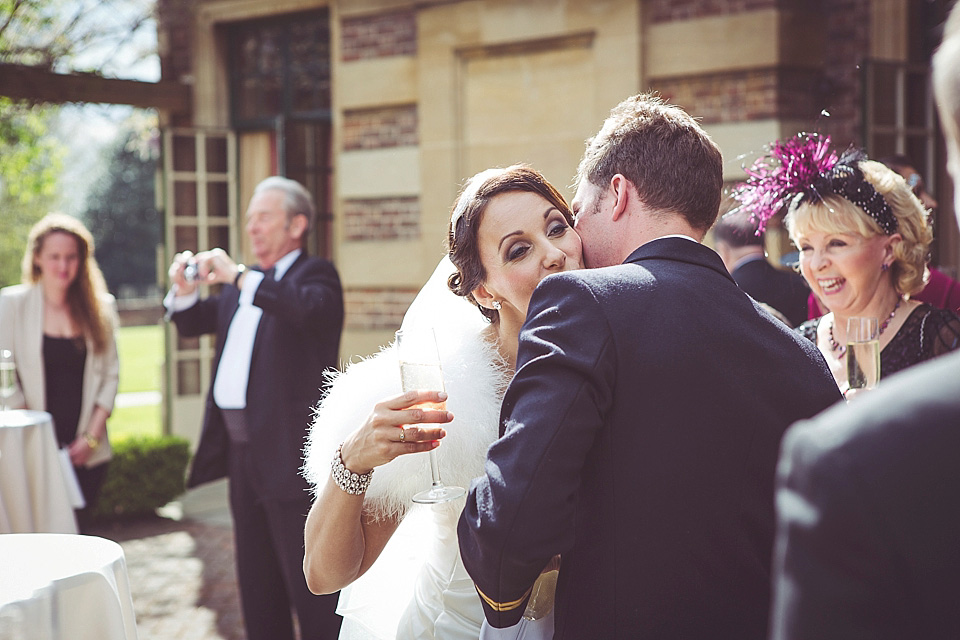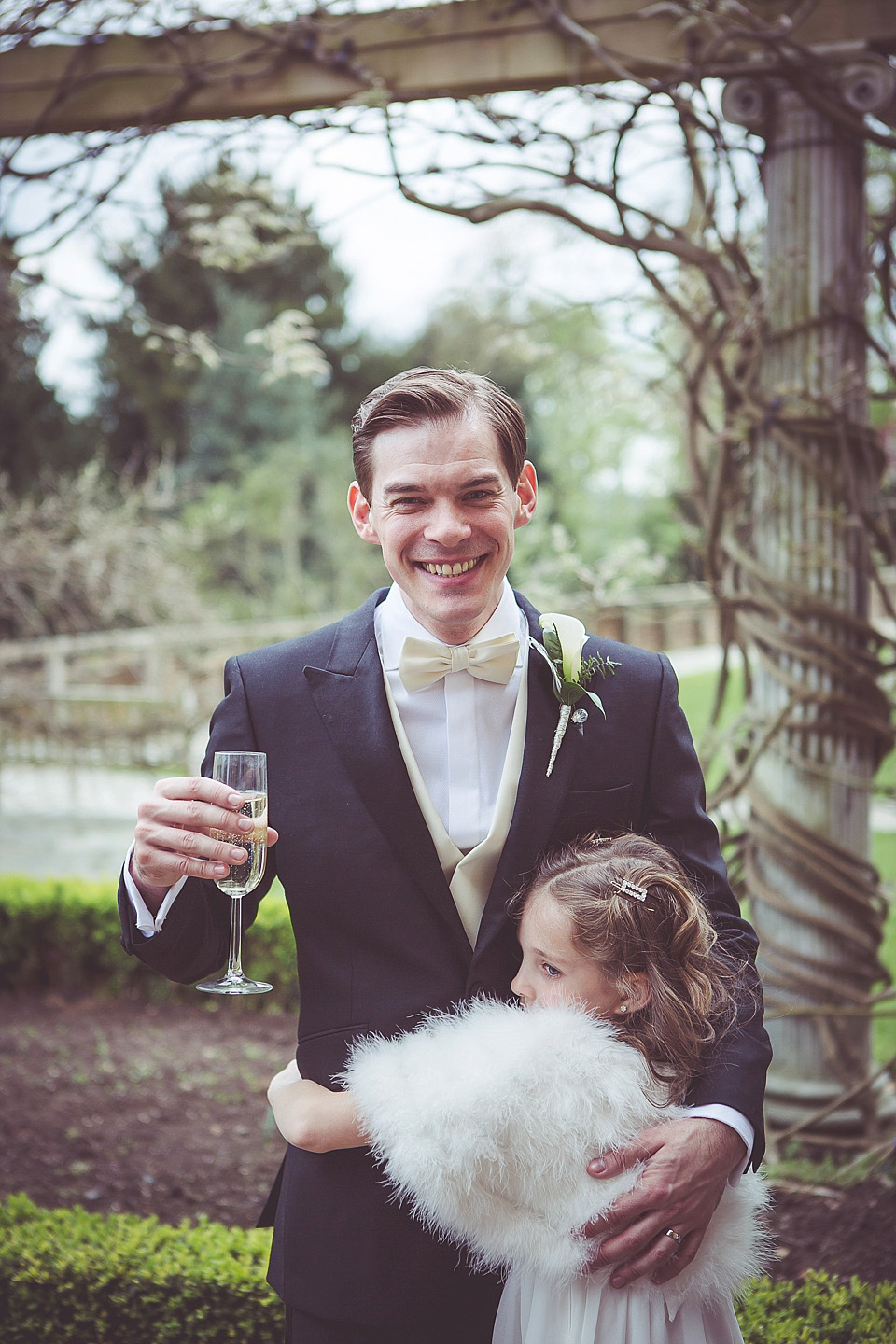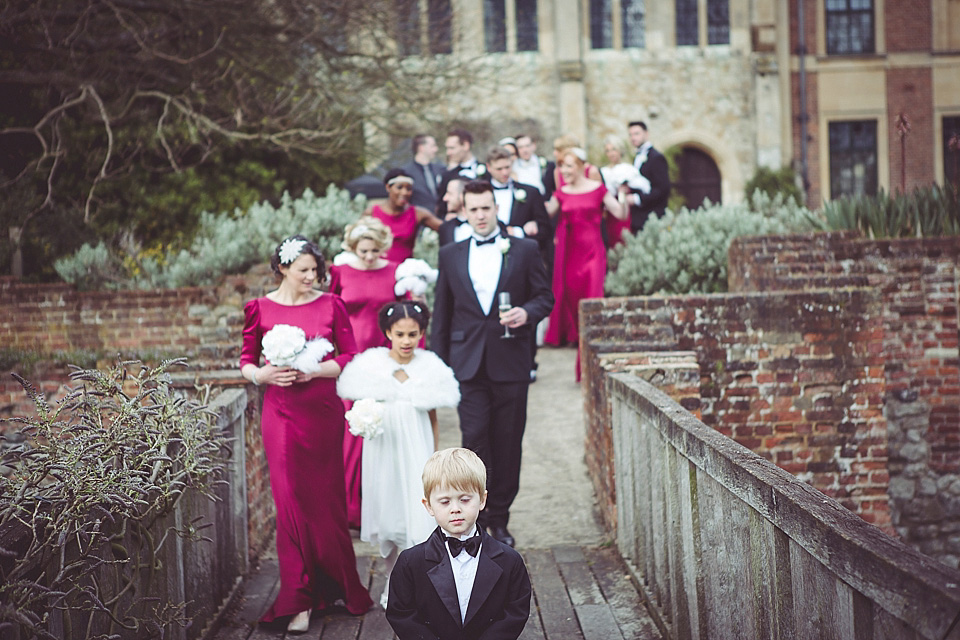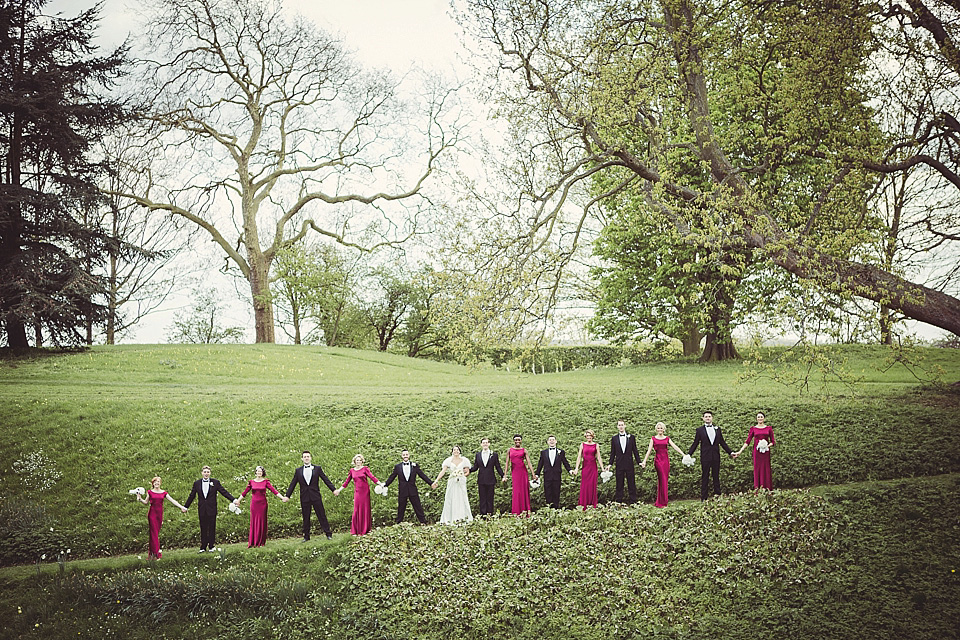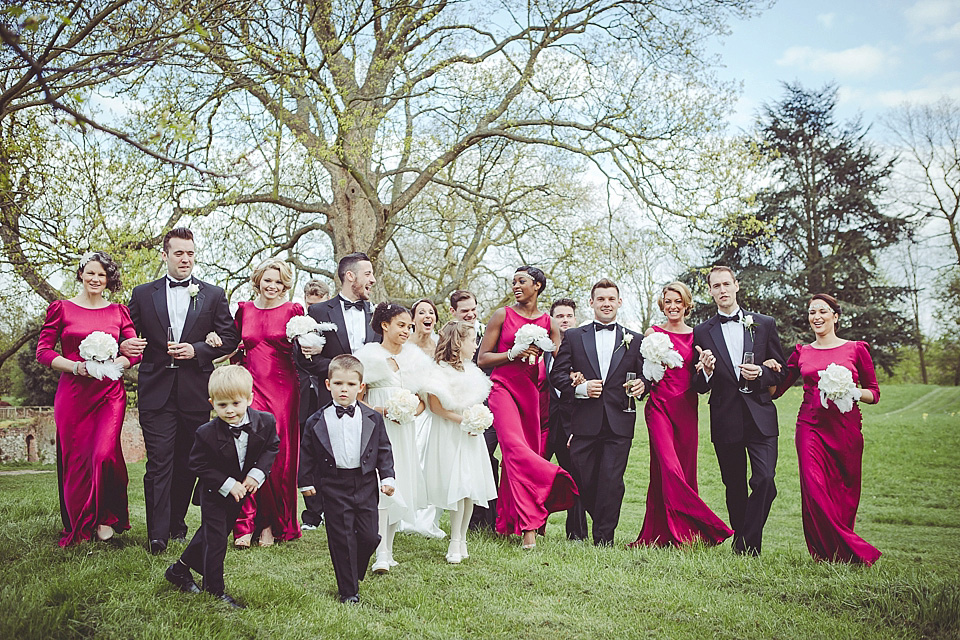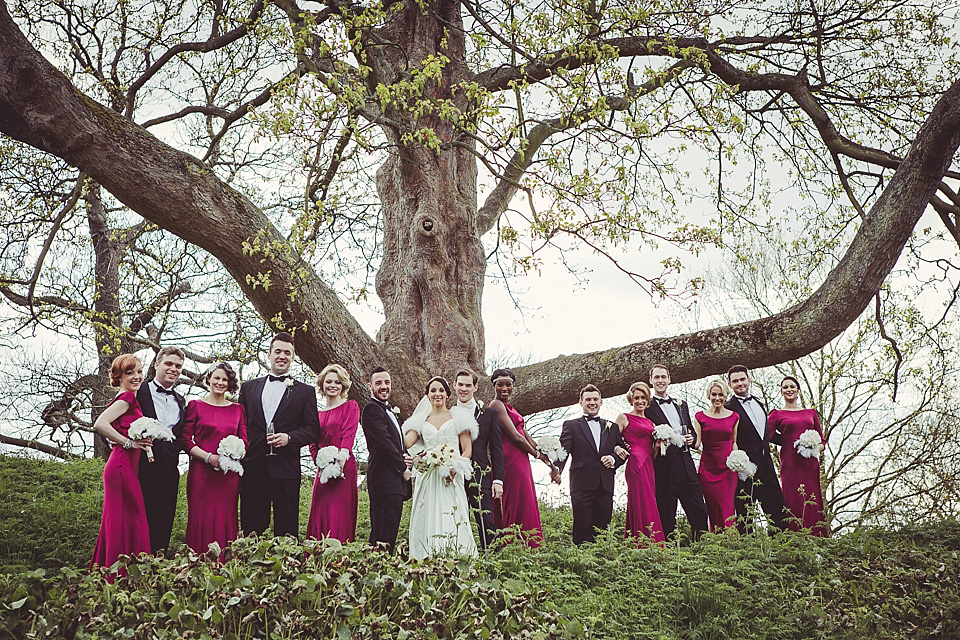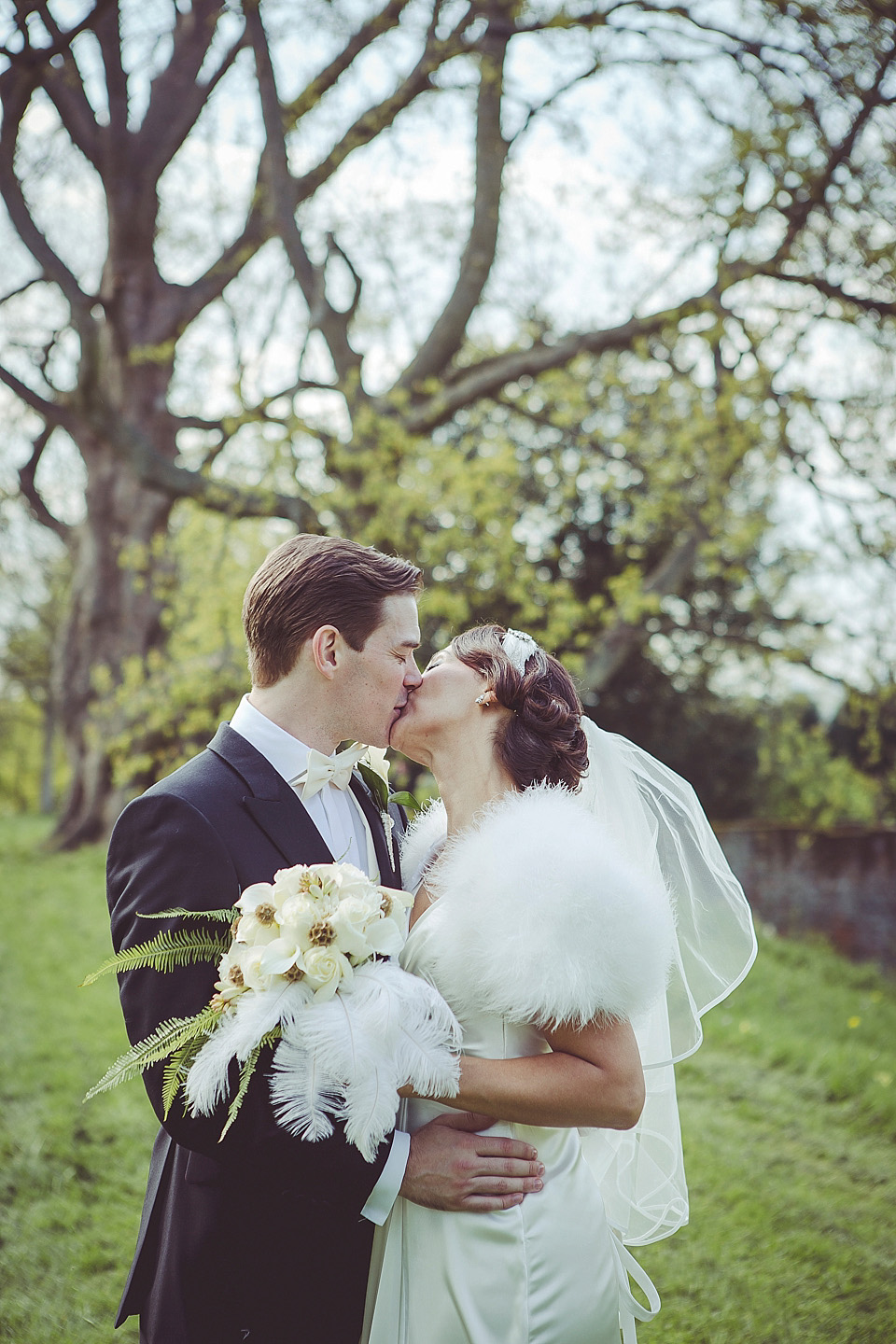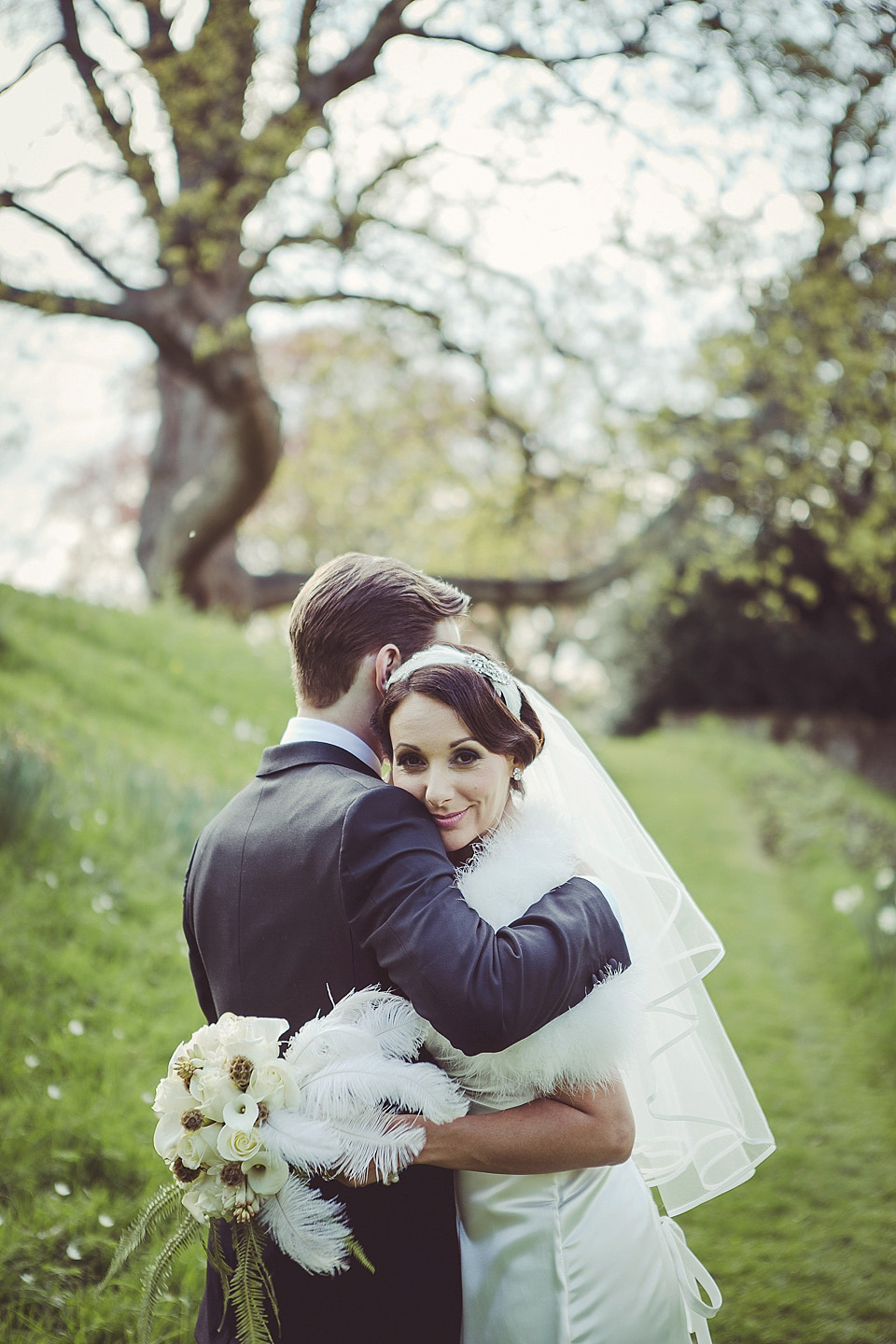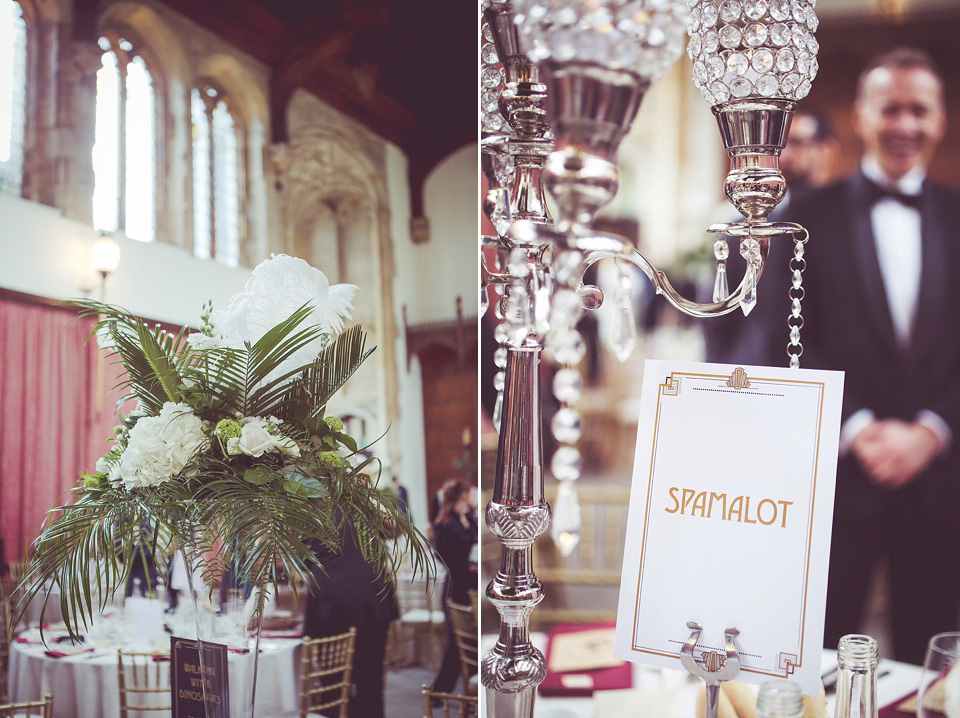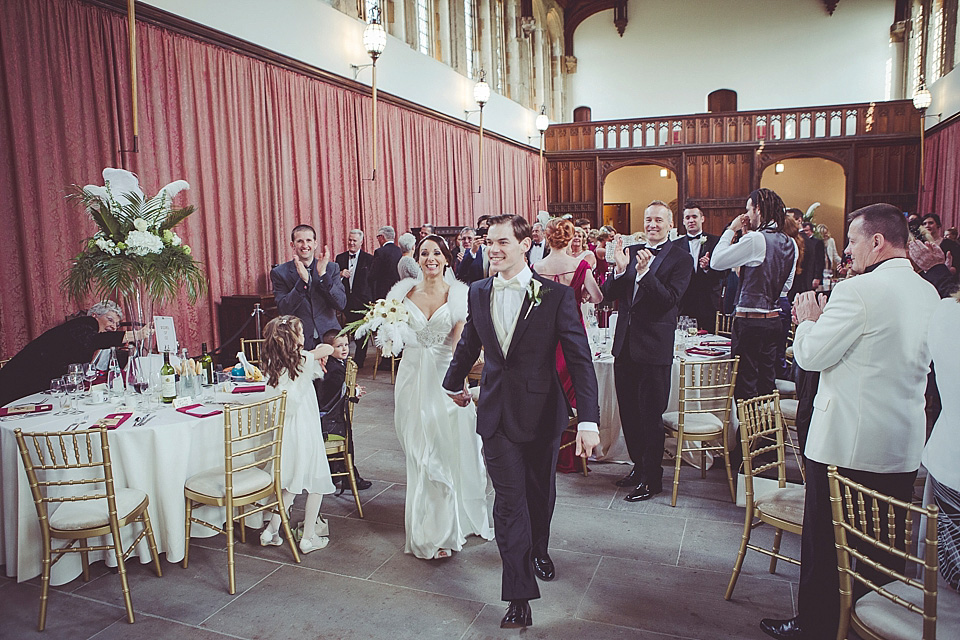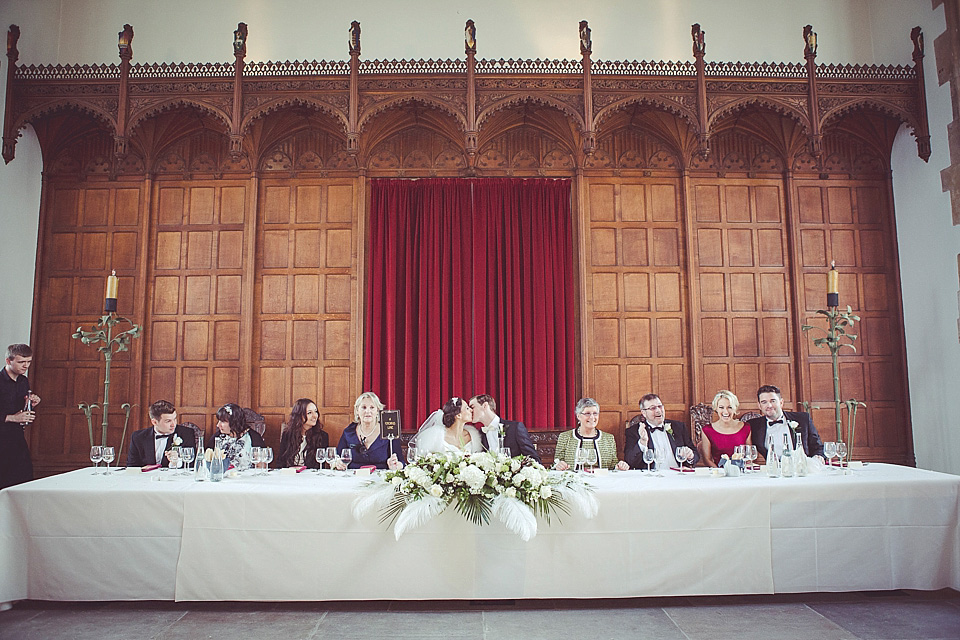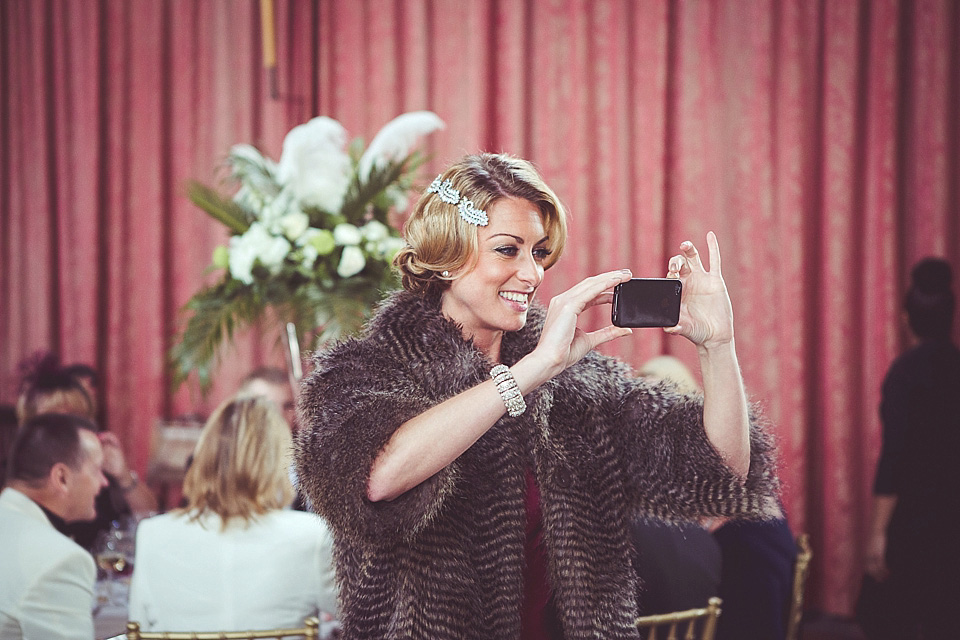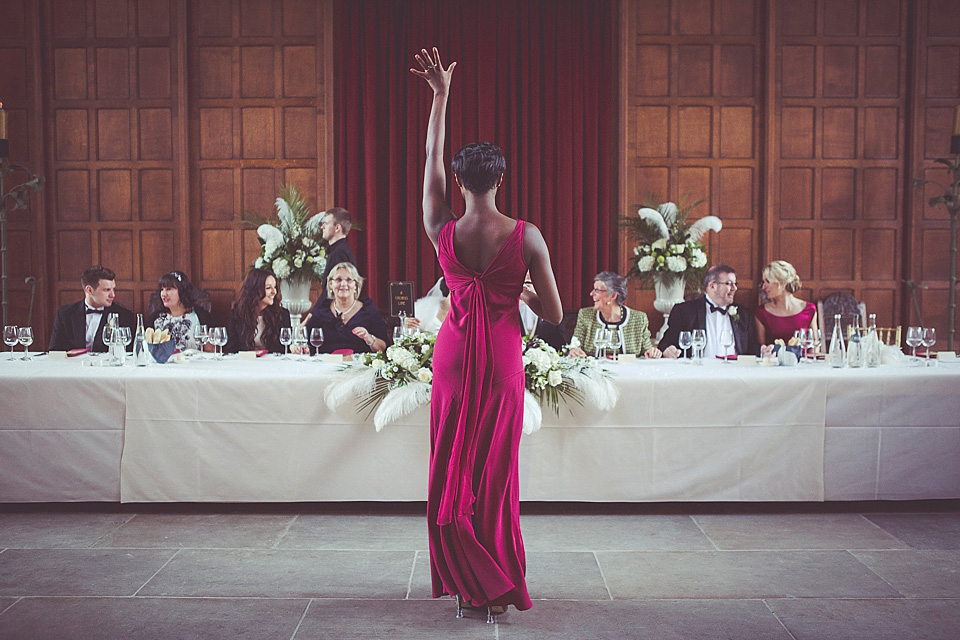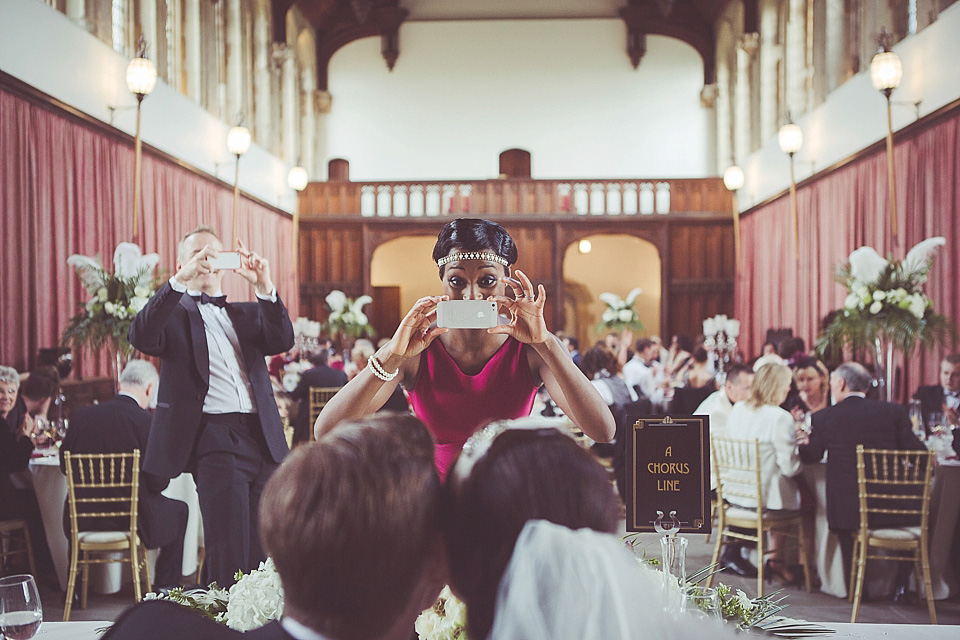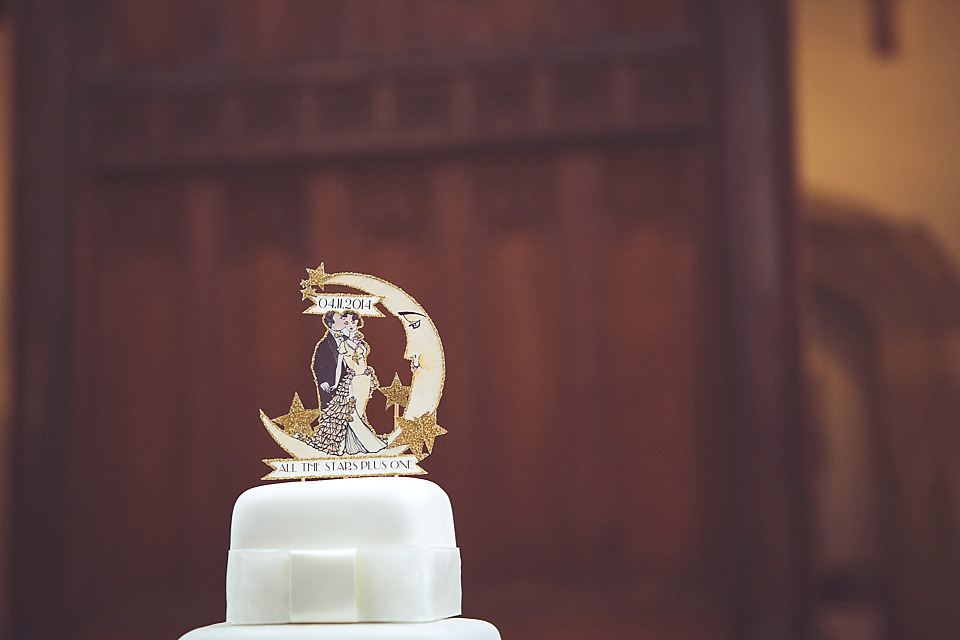 "The whole day was brilliant..we wouldn't change a thing other than a very close family member that was taken far too soon to have been able to be there. The day ran smoothly which was super. "
I love watching first dances, but lets face it most of us struggle to master the basic waltz. Of course that's not a problem if you are West End performers…
"We hired our 8 piece band from Firebird Entertainment called Fully FunKtional and they were fantastic! 
"We danced to Natalie Cole's L.O.V.E. – a beautiful yet happy song that kept in the style of the day.  We also did a choreographed routine as we are both professional dancers and so thought, well why not?!"  

Words of Wedded Wisdom
"We found that keeping to our 'theme' helped us make decisions on choosing things a lot easier. We would come up with ideas and use the internet to source them. At the same time working together with experienced suppliers we cannot recommend more.
When it comes to caterers, entertainment and flowers etc then going with companies that know the venue and area well is really the way to go when you want your day to run smoothly and as stress free as possible."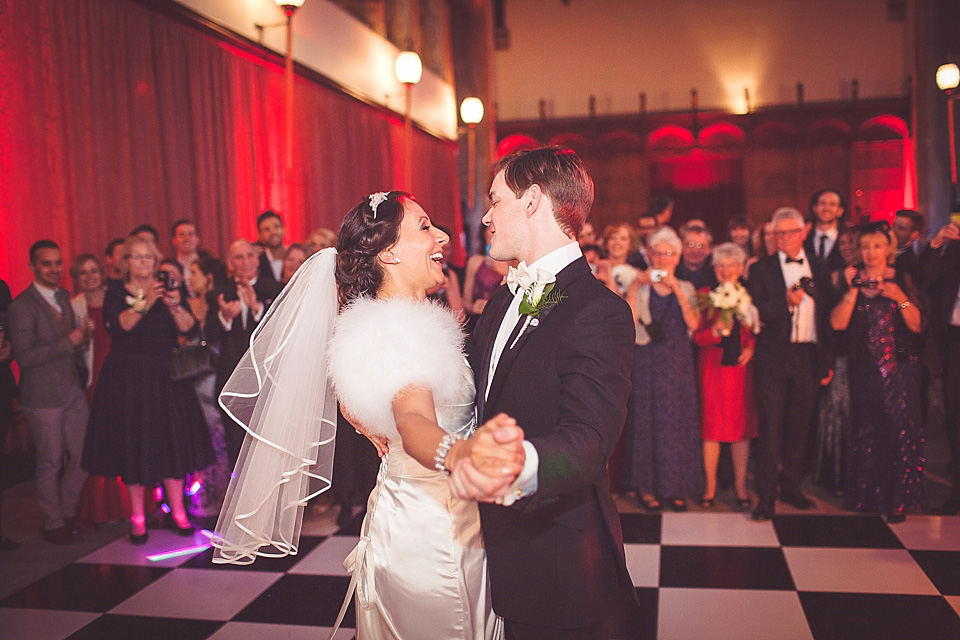 Thanks again to Michael Clements of My Beautiful Bride for sharing this beautiful wedding. And all our love to Adam and Rebecca.
If you're planning a wedding with a theme, finding a venue that compliments it can certainly make life a lot easier when it comes to decor, and really brings the whole day together.  Are you inspired by the Art Deco era in planning your wedding, and if so, have you found a suitable venue yet?
Love Hannah x
Photographer – My Beautiful Bride
Venue  – Eltham Palace
Wedding Dress – Maggie Sottero via Proposals in Chicester
Headpiece – Donna Crain
Shoes – Rachel Simpson
Accessories – Swarovski earrings
Bride's Scent/perfume –  Penhaligon's.
Groom's suit – King and Allen
Bridesmaids – Ghost
Flowergirls – Monsoon
Florist – Mimi Fleur
Cake – Marks & Spencer
Entertainment – Fully Funktional
Rings – Rings in Brighton
Catering – Acclaim Food
Stationery – Wendy Bell
Hair and Makeup Artist – Sophie at Masterpiece