Good morning lovely people, I want to thank all of you who left kind and thoughtful words on our Instagram feed this weekend, you're kindness really made a difference, thank you so much.  After a few sad days, I'm intent on keeping this week as positive and upbeat as possible, and couldn't think of a better wedding to open up the week with than this one, and the bride's beaming smiles.
I adore how the bohemian bridal look is stealing the scene right now – I love how the aesthetic portrays a sense of free spirited bride with gowns that defy any notion of stiff tradition. A designer who embraces this look with absolute perfection is Parisian creative, Delphine Manivet.  Formerly a design team member for couture brand Rochas, Manivet branched out to create her own bridal wear brand in 2005 when she couldn't find the kind of wedding dress she wanted to wear herself in the stores.  In so doing, she established an instant loyal fan base – you can count me very firmly amongst them.
Her signature style oozes bohemian elegance – think 30's style dropped waist, 70's accents, loose cuts and structuring that plays on all the normal proportions of a bridal gown.  The result is a look of effortless chic, which made the designer a perfect choice for bride Federica and her Italian Summer wedding.
Photography Copyright (c) 2015, Haydn Rydings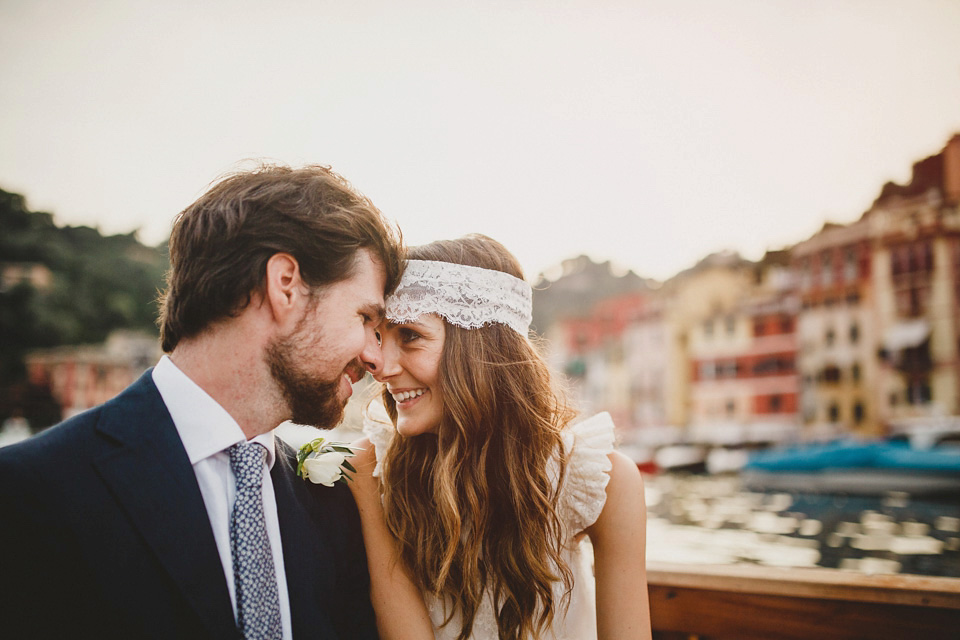 Federica's wedding to Filippo took place in August last year in the beautiful Italian fishing village of Portofino – a resort famous for it's picturesque harbour – and looking at these photographs, I couldn't think of a more perfect choice of gown.
"My Delphine Manivet dress was purchased from the Atelier Rebecca La Sposa in Piacenza.  I had to have it modified a little for a perfect fit, but I just loved  everything about it.  The dress represented me and my style perfectly."
Filippo and Federica's wedding took place on 30th of August last year at their home in Portofino, Italy.
"We chose this venue for our wedding, because it is a house where we have spent a lot of time during the last 10 years, so is very special to us."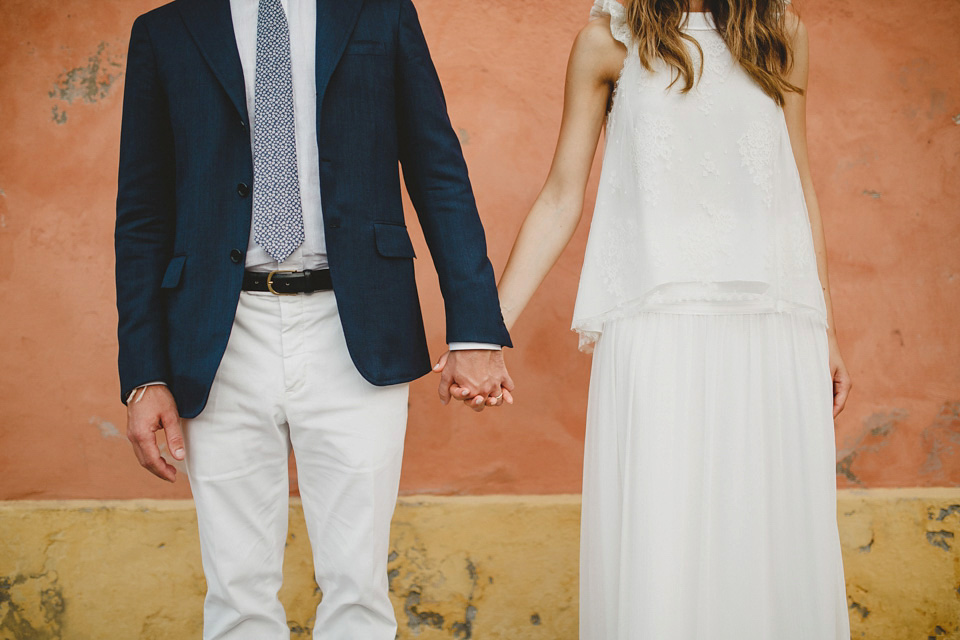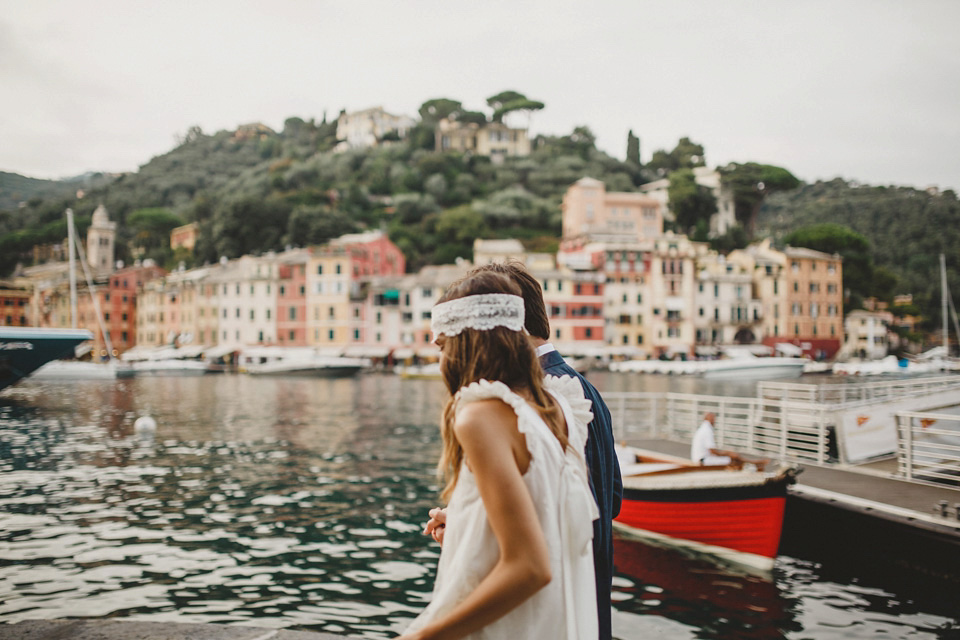 Federica's bridesmaids wore gowns by Tibi, Dolce & Gabbana, Sport Max and Prada, which they teamed with shoes by Jimmy Choo + Max Mara.  I particularly love the pale blue loose and unstructured gowns by Tibi below.
The maids also wore rings by Umberta Risso, a gift from the bride.
"As favours, we provided a mix of olive branches and white flowers for all the male guests, and white flowers wrist-corsage bracelets for my bridesmaids by Maiden Just Flowers."
Those fabulous shoes are by O Jour, though Federica also wore espadrilles by Valentino and Manebí for comfort later in the day.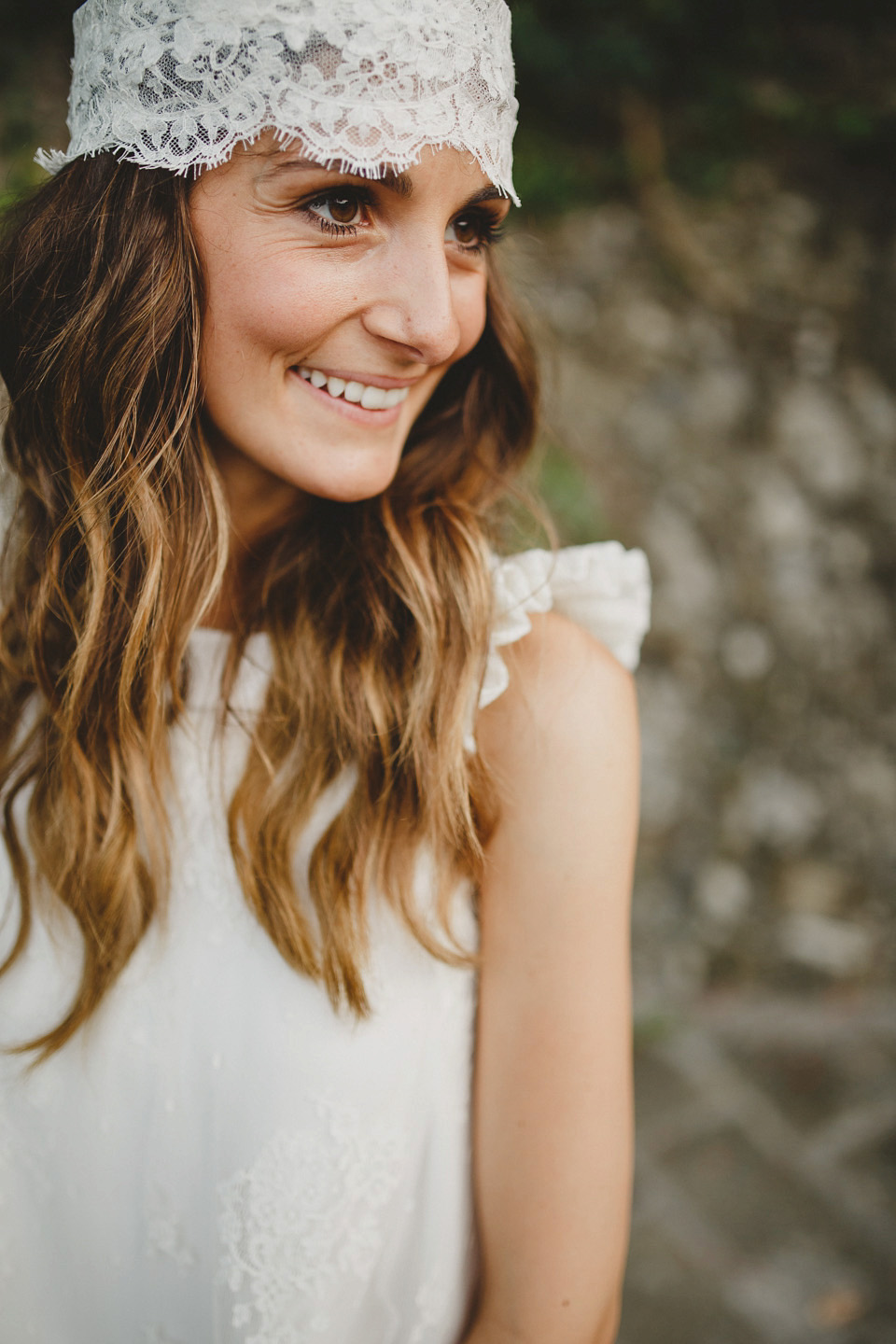 The couple commissioned British wedding photographer Haydn Rydings, who I had the pleasure of spending time with in Iceland last year at the Nordica Photography 'Get Real Iceland' workshop, where I was speaking. My husband and I connected with Haydn in an instant and now count him as a friend.  It's no surprise that this beautiful couple so keen to book his services…
"Our photographer was Haydn Rydings, who was just fantastic.  We felt speechless when we saw our wedding photographs for the first time."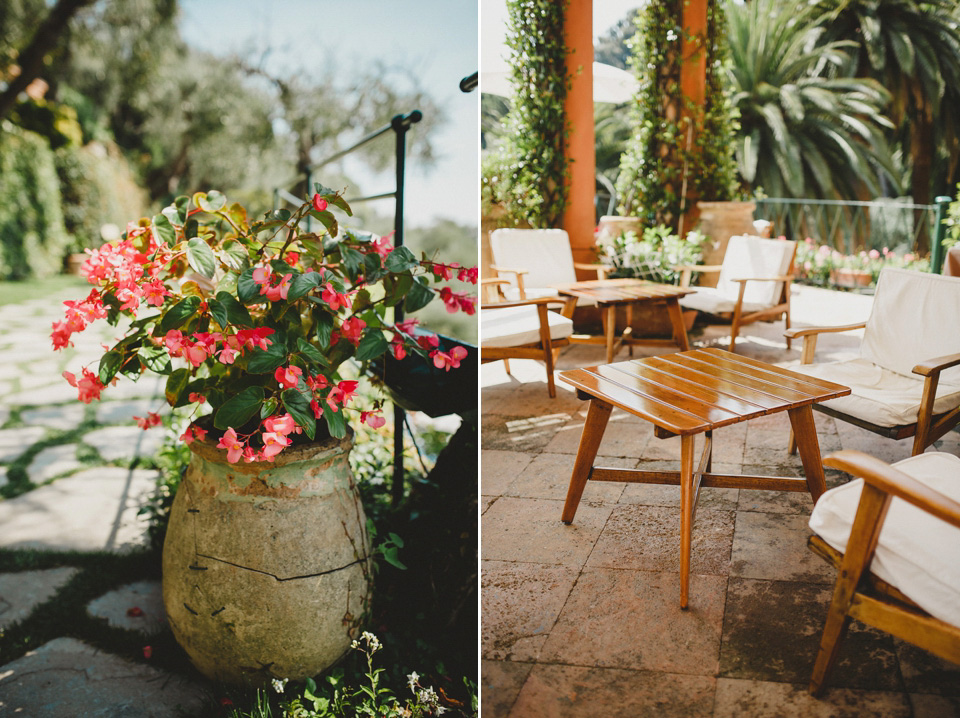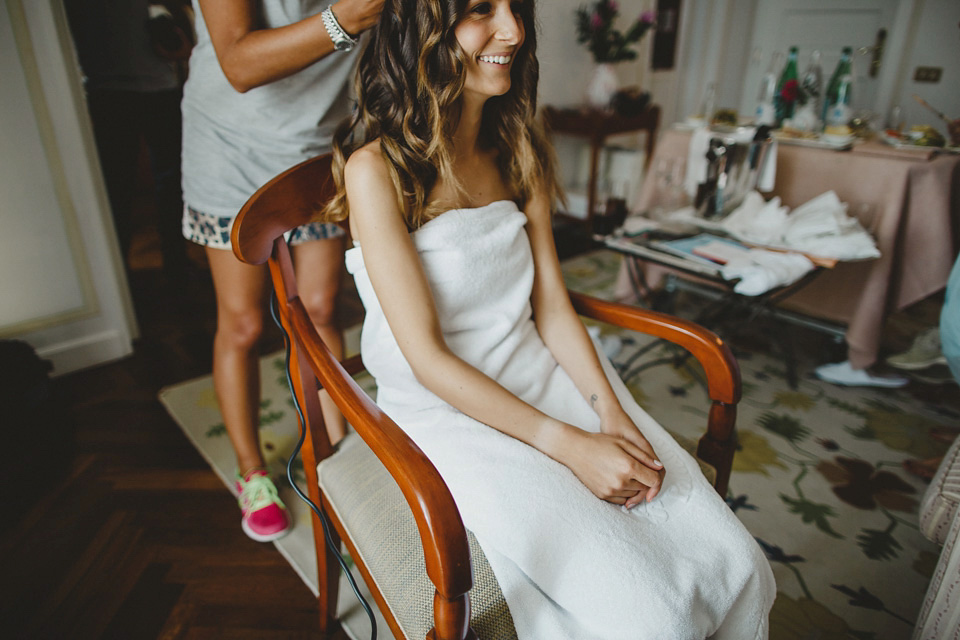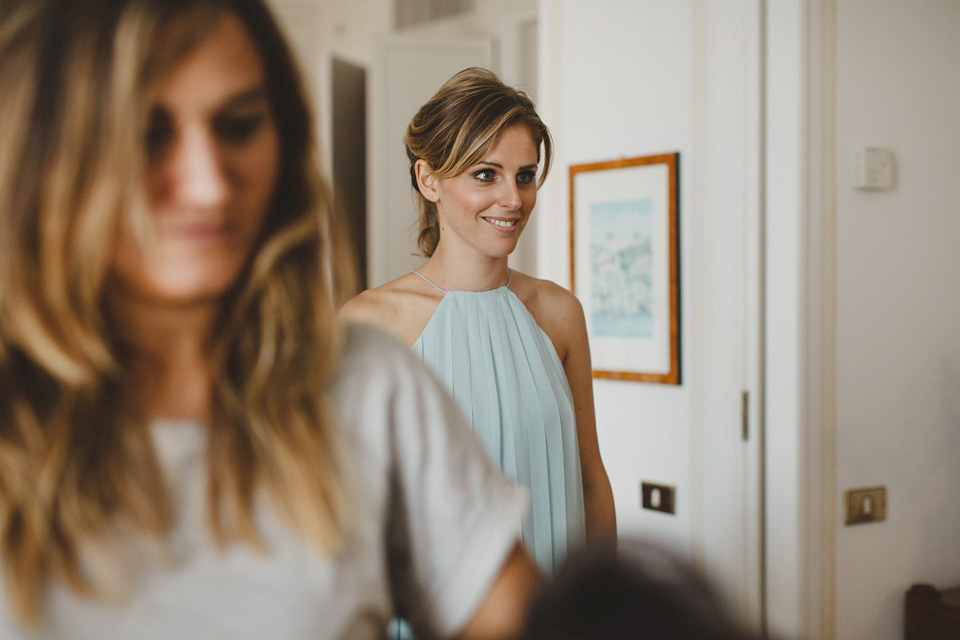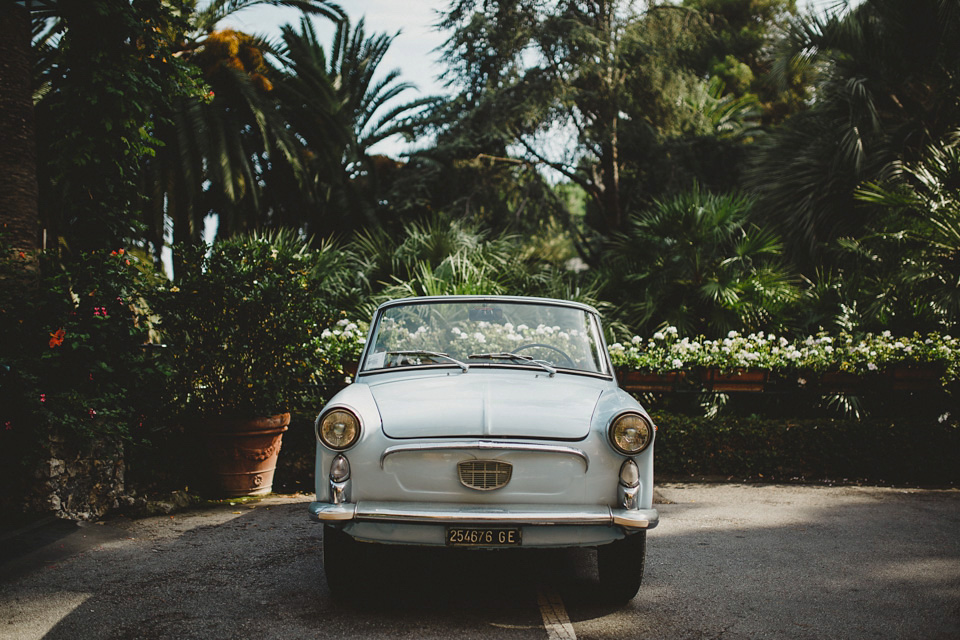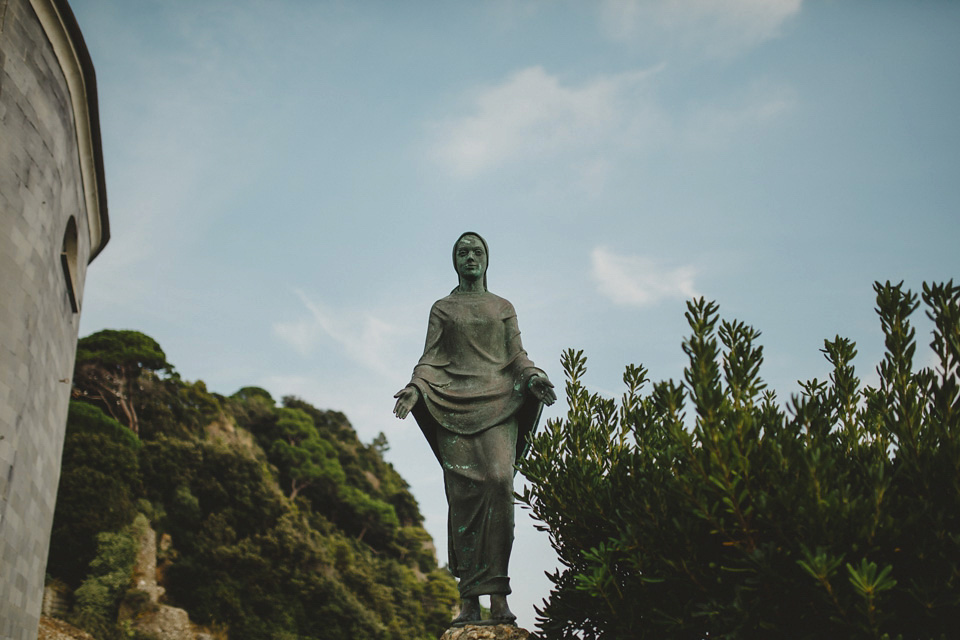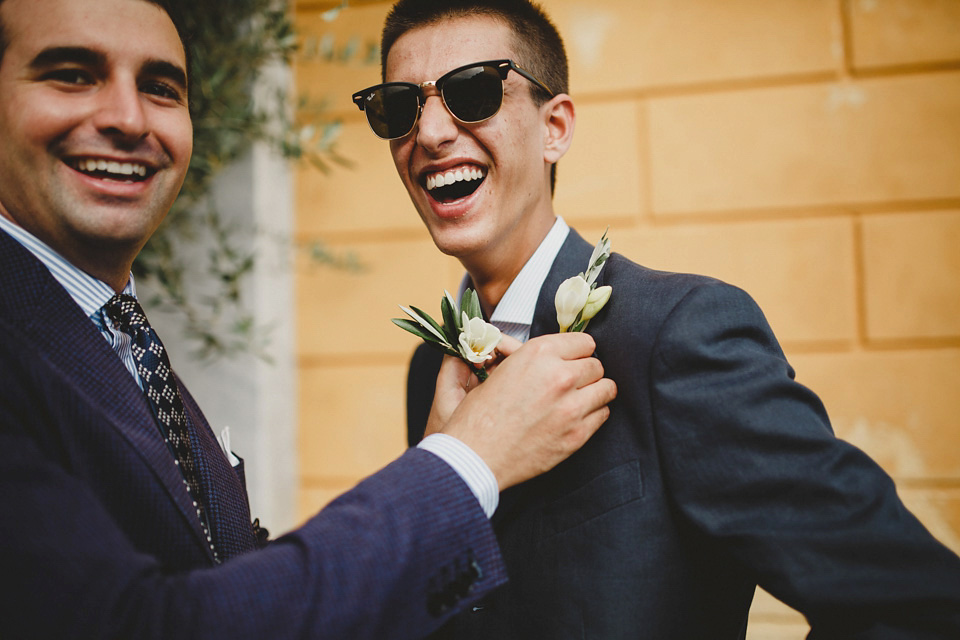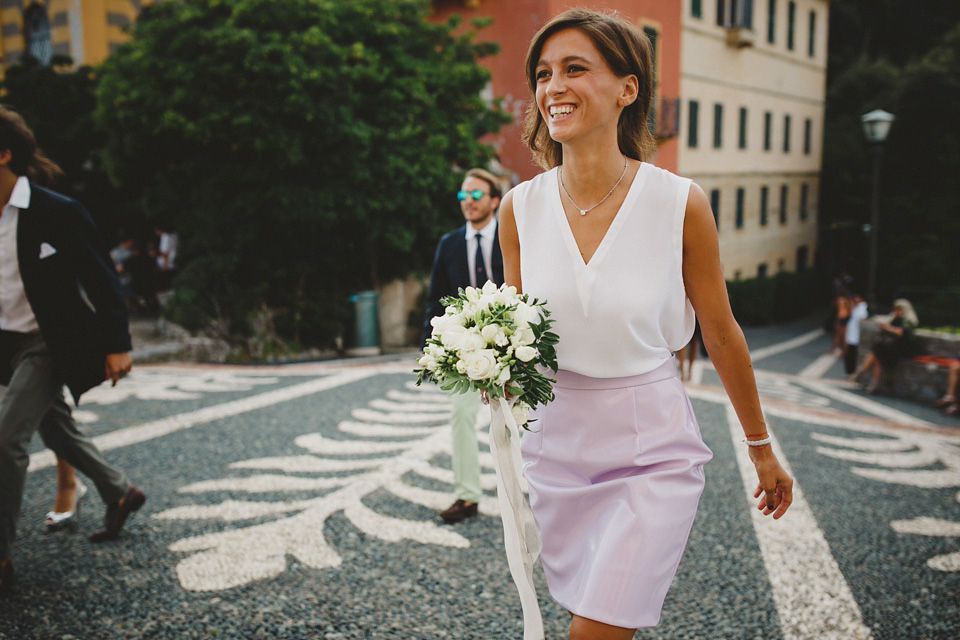 Federica's father walked her down the aisle, and the couple's readings during their church ceremony included an extract from Cantico Dei Cantici (The Song of Solomon) and Dalla Lettera Di San Paolo Apostolo Agli Efesini.
"We chose the classic Francesina style for our wedding rings. They are yellow gold and made by Umberta Risso."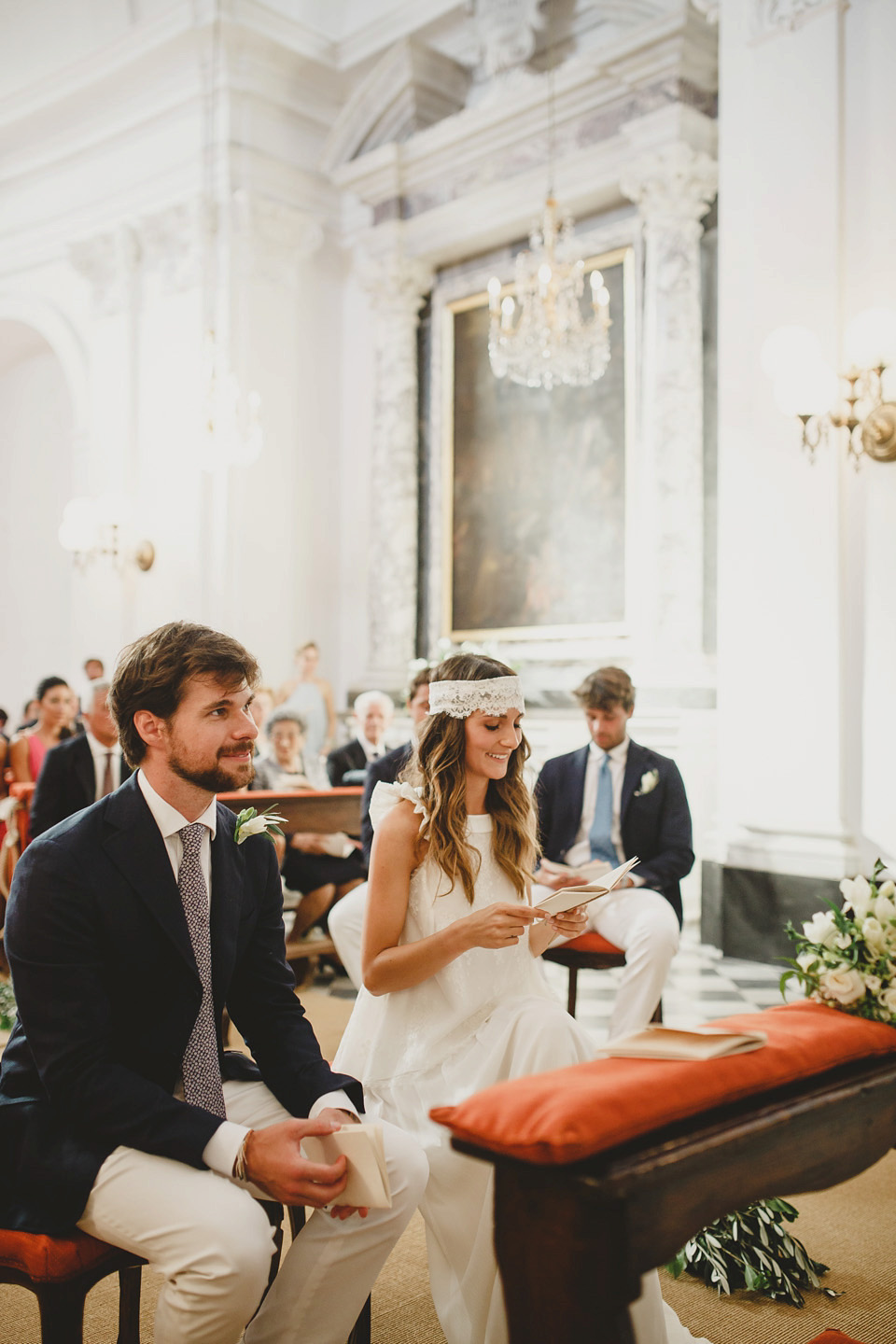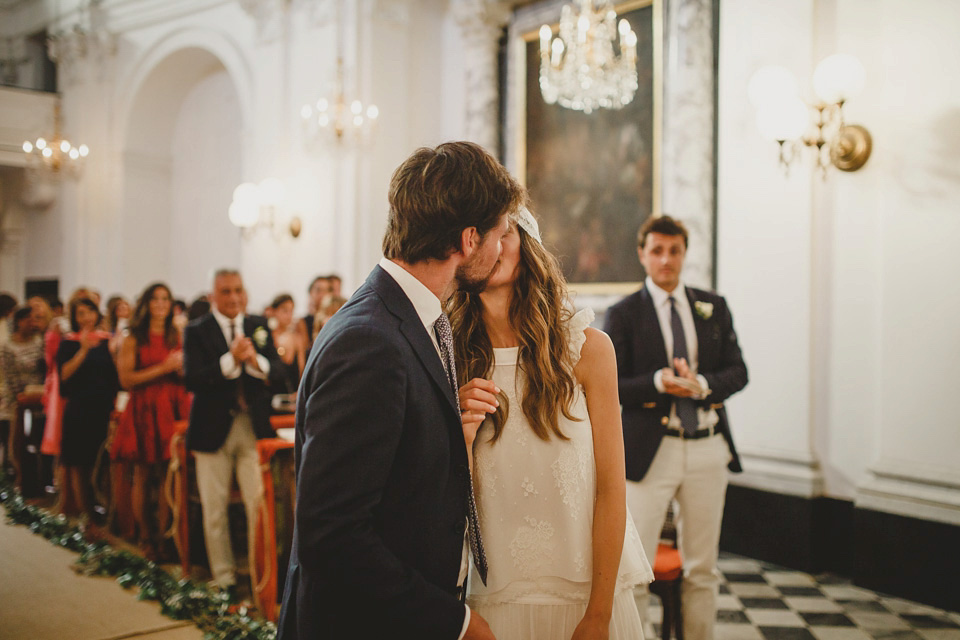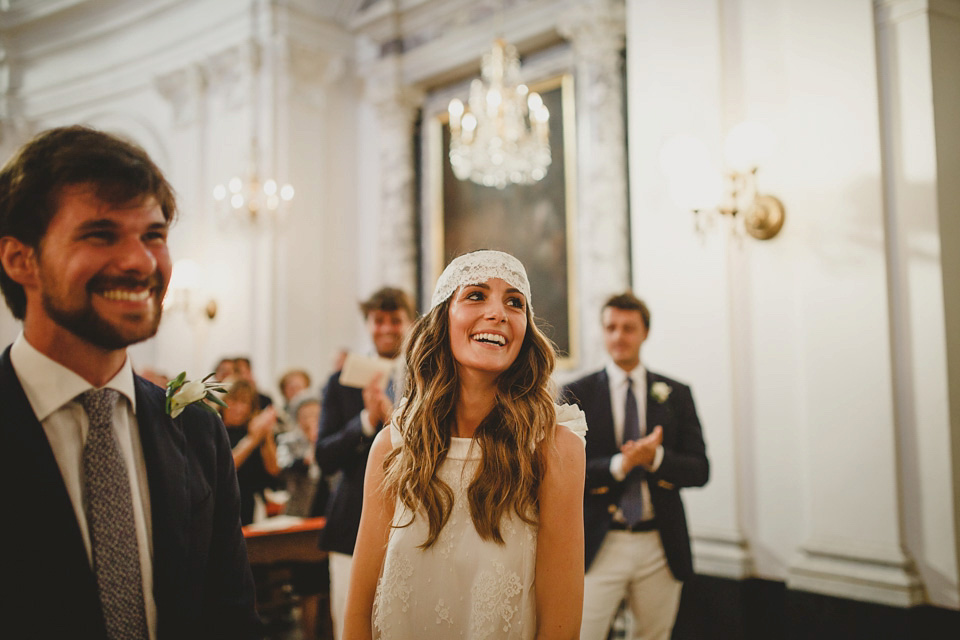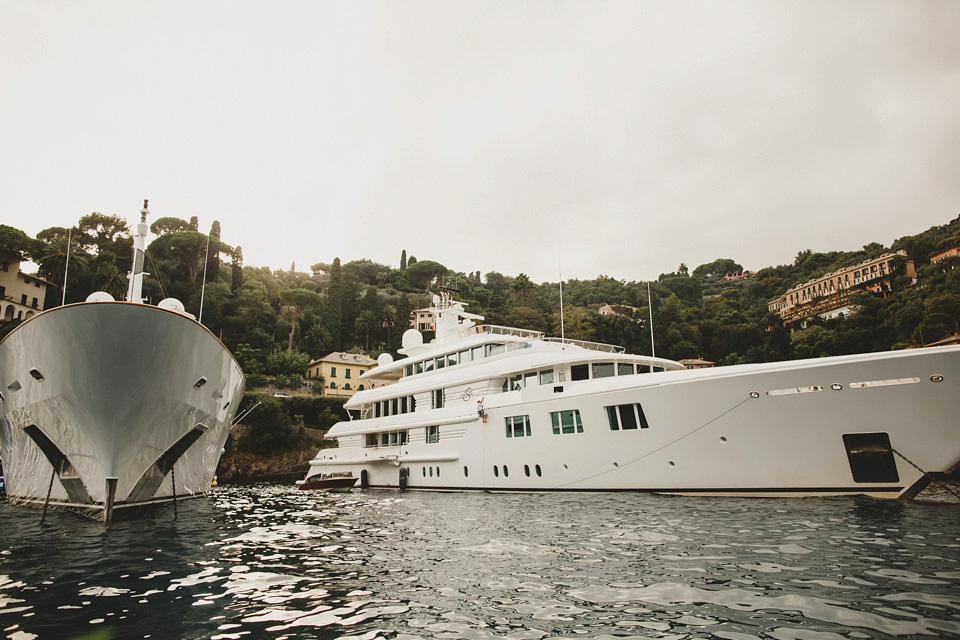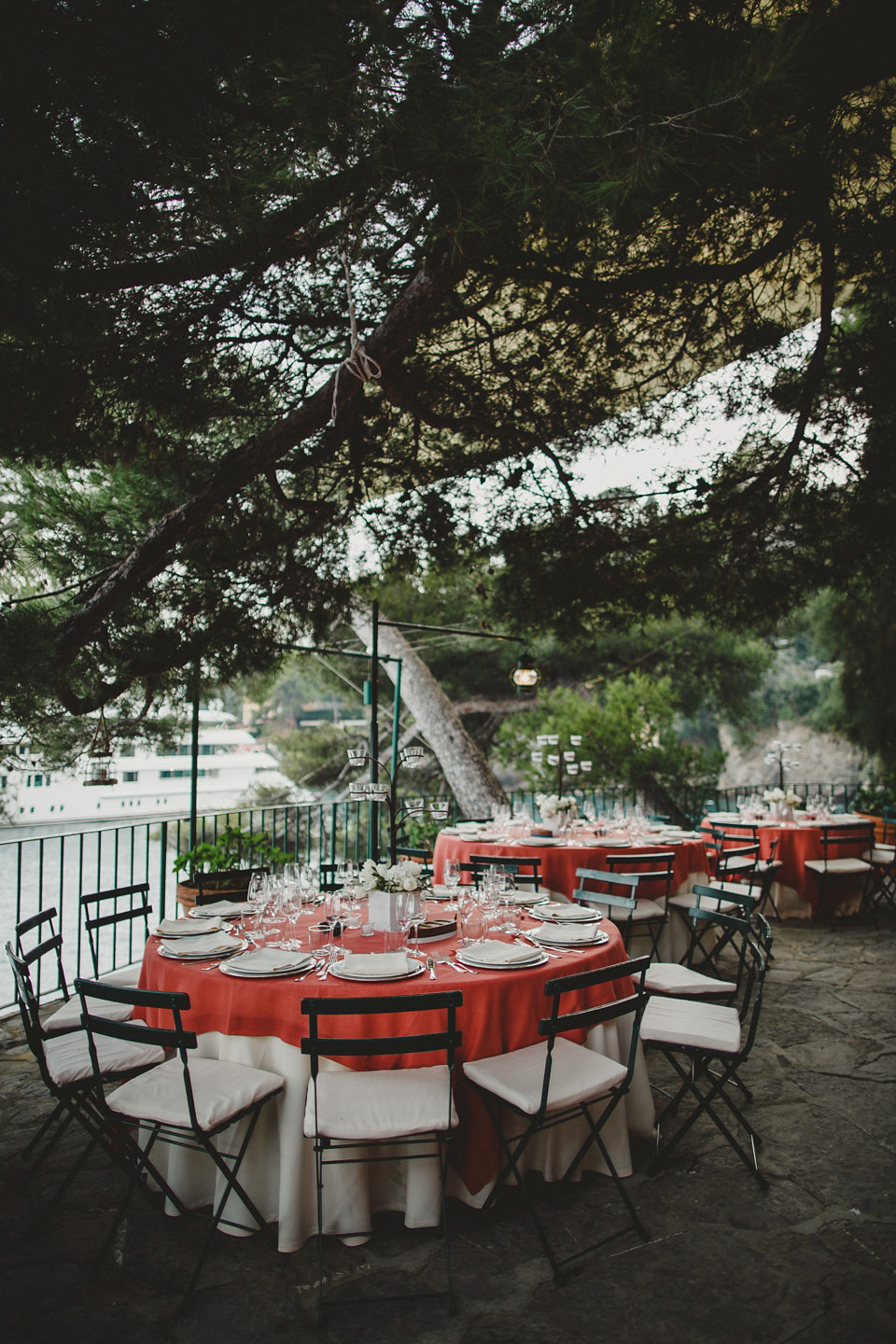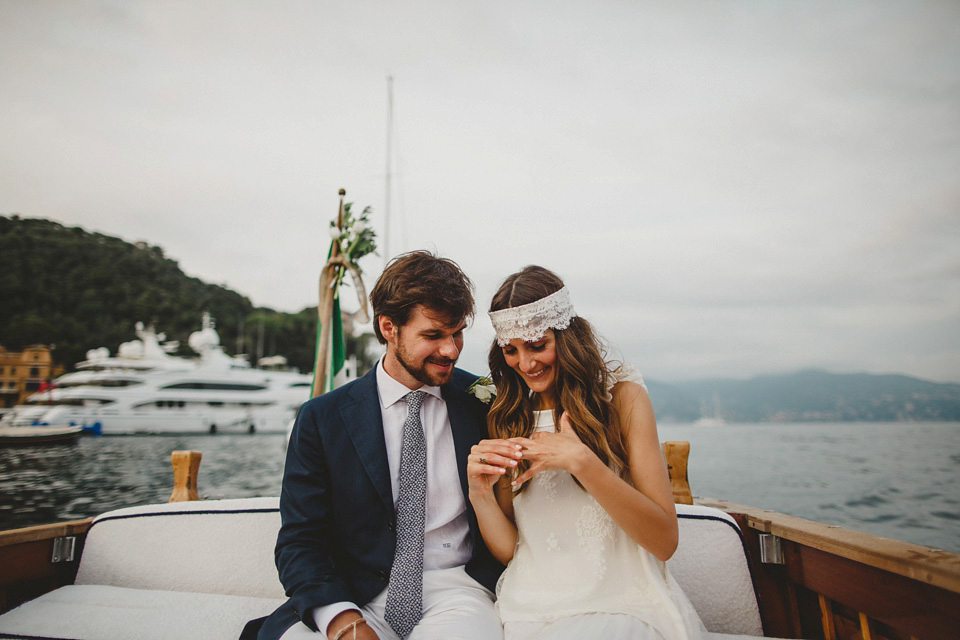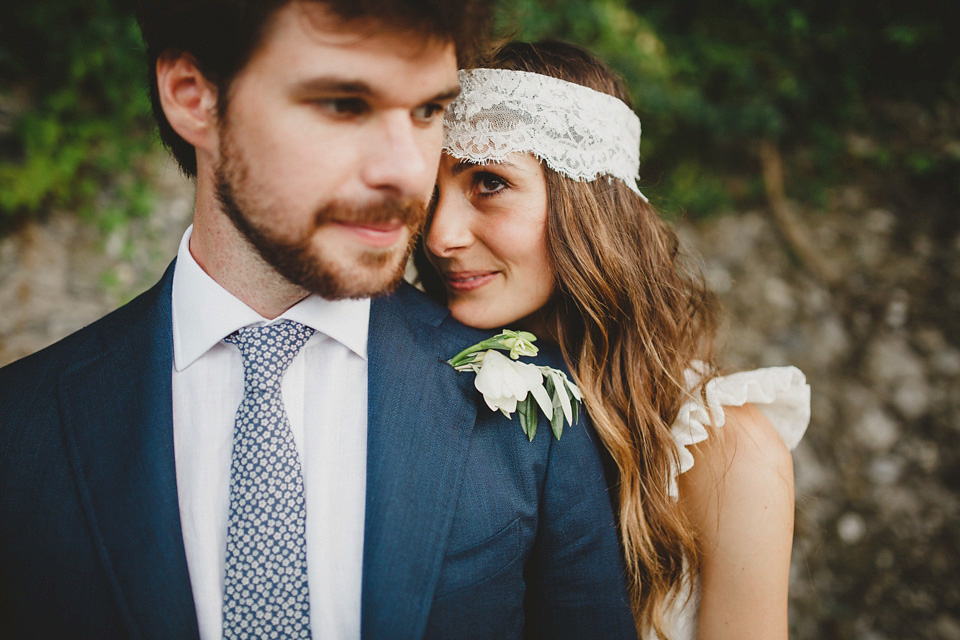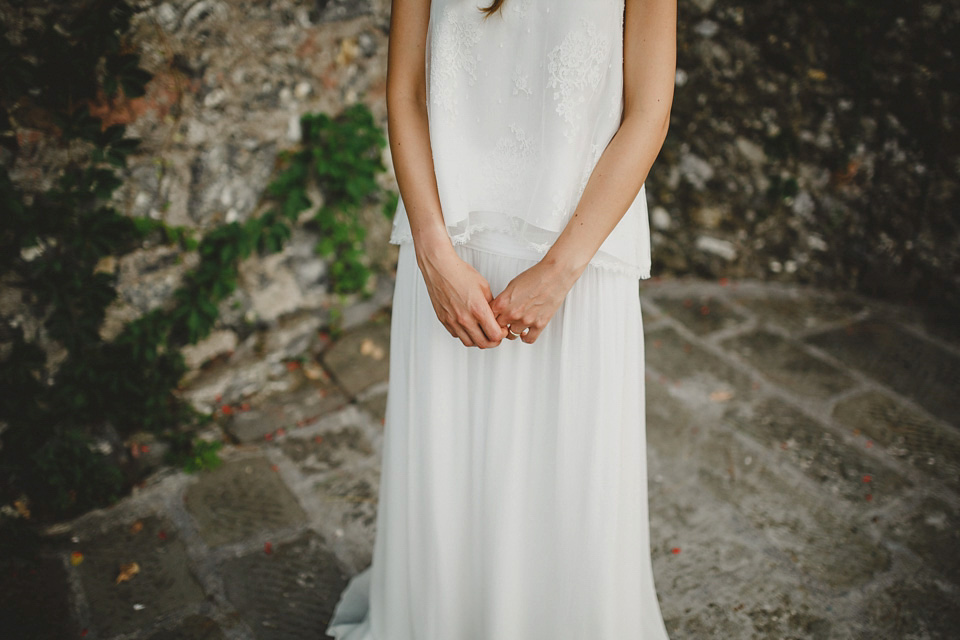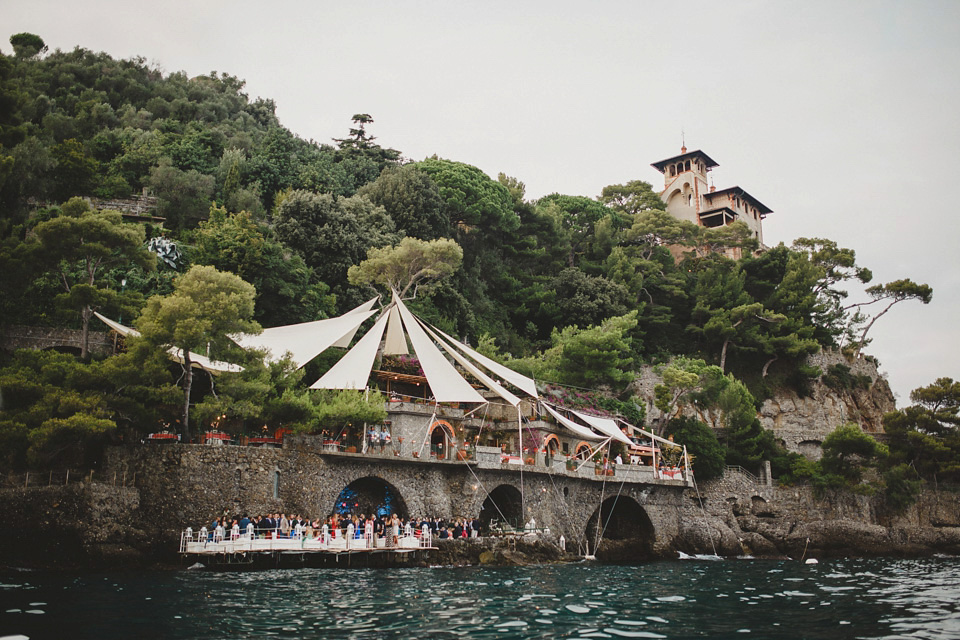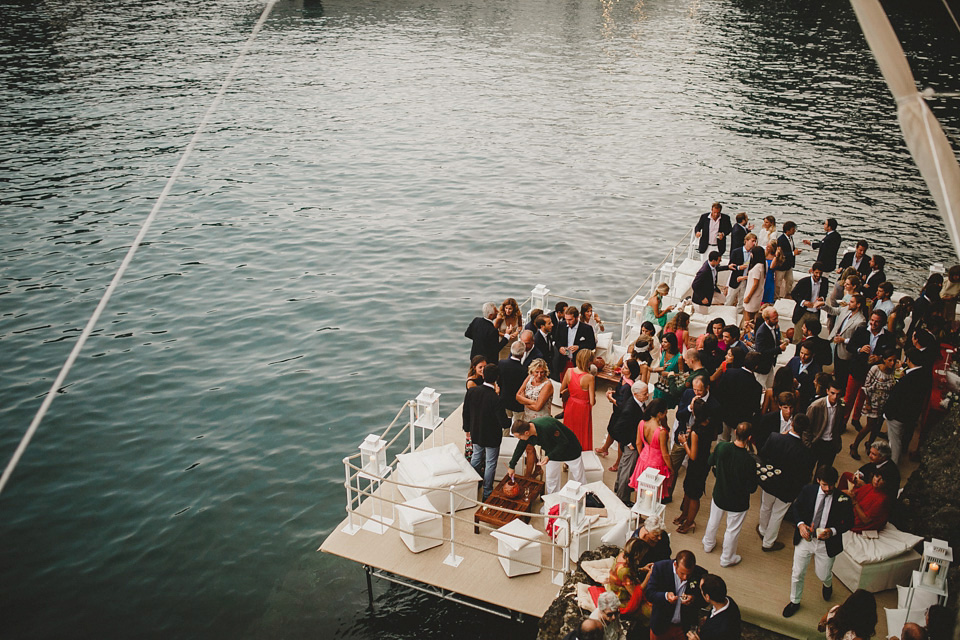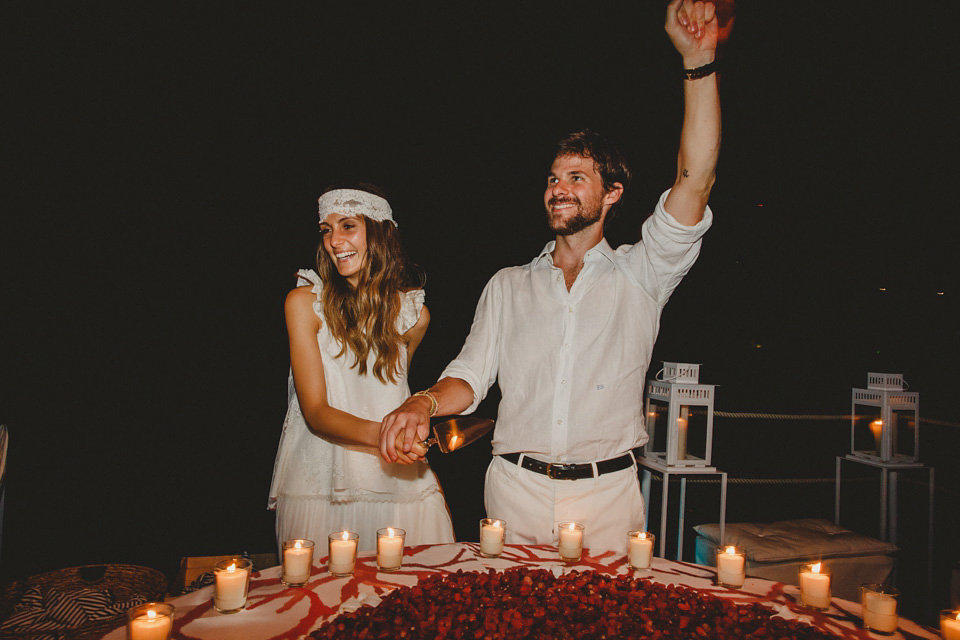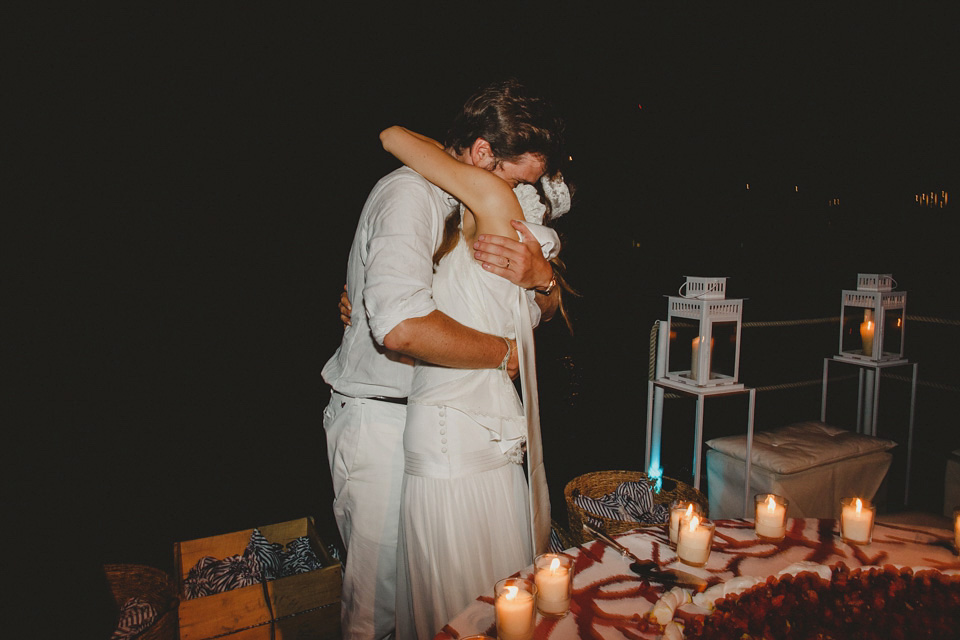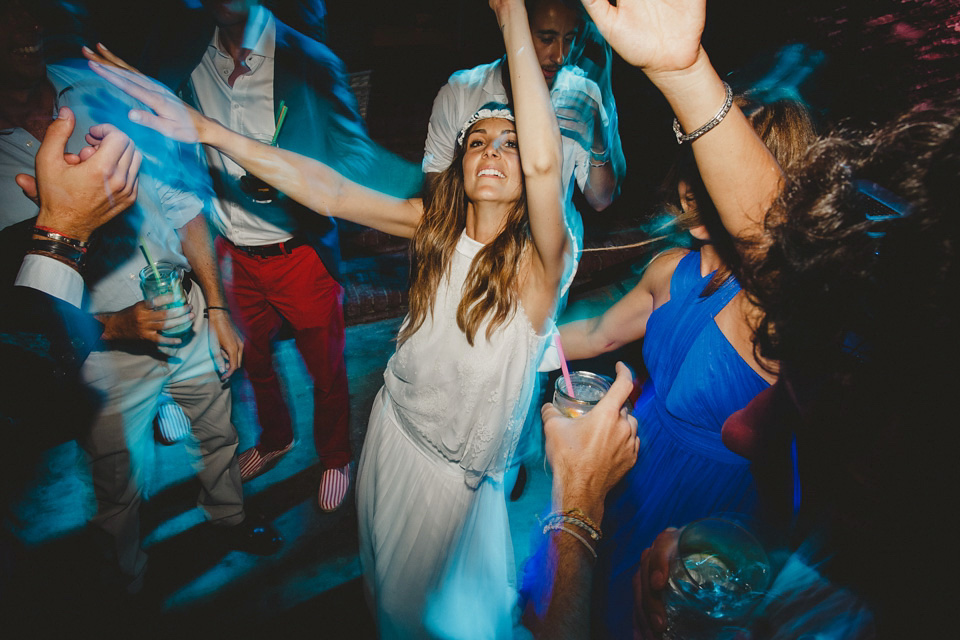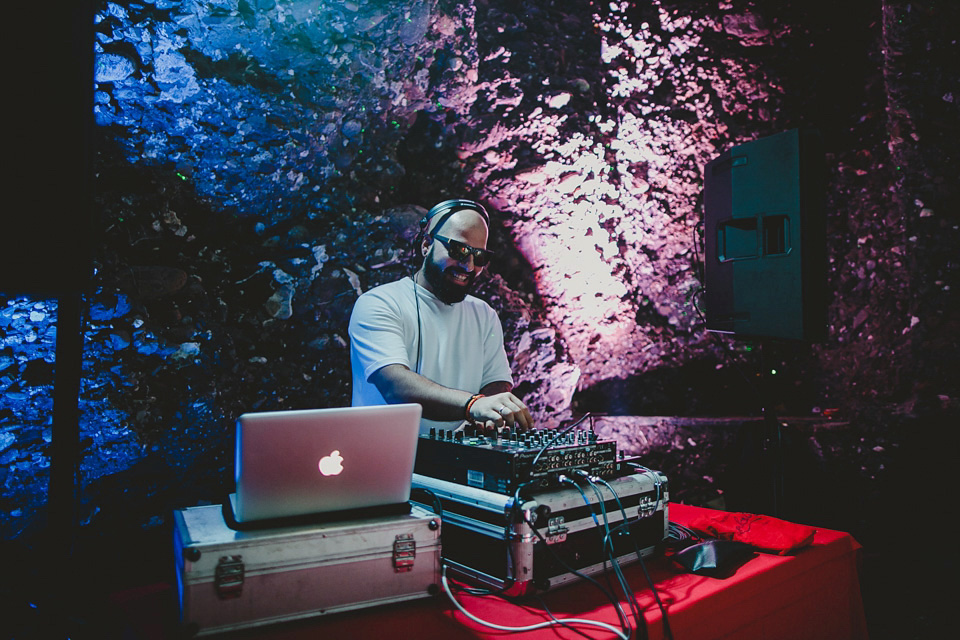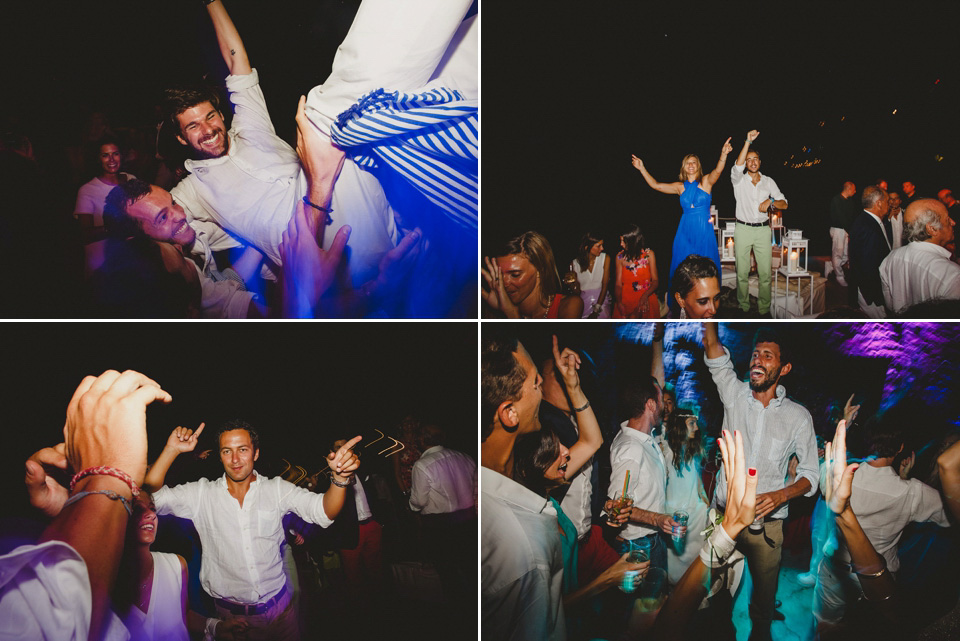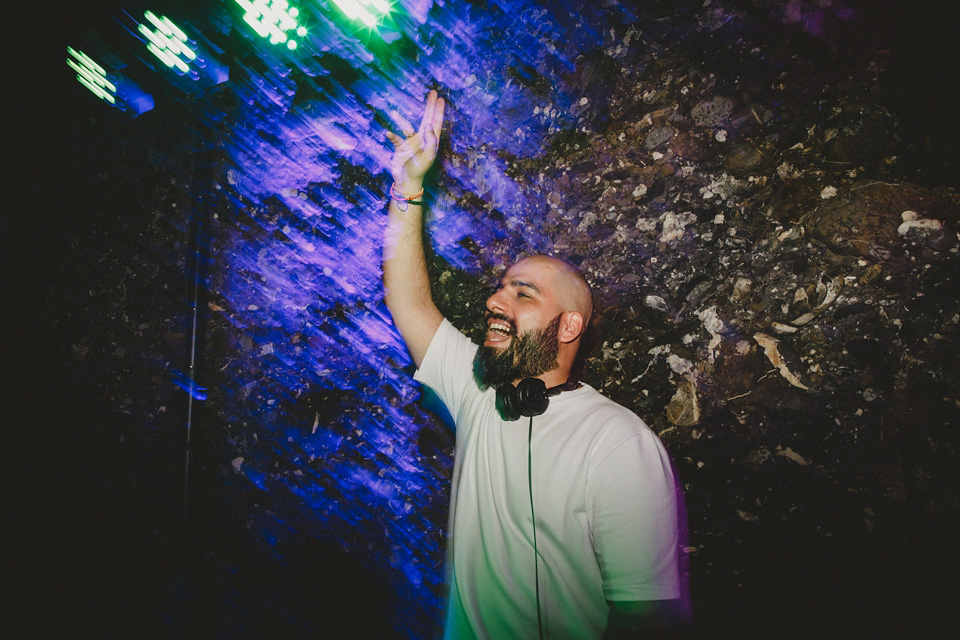 "The whole day was fantastic – from the preparation with family and best friends, to the night swim."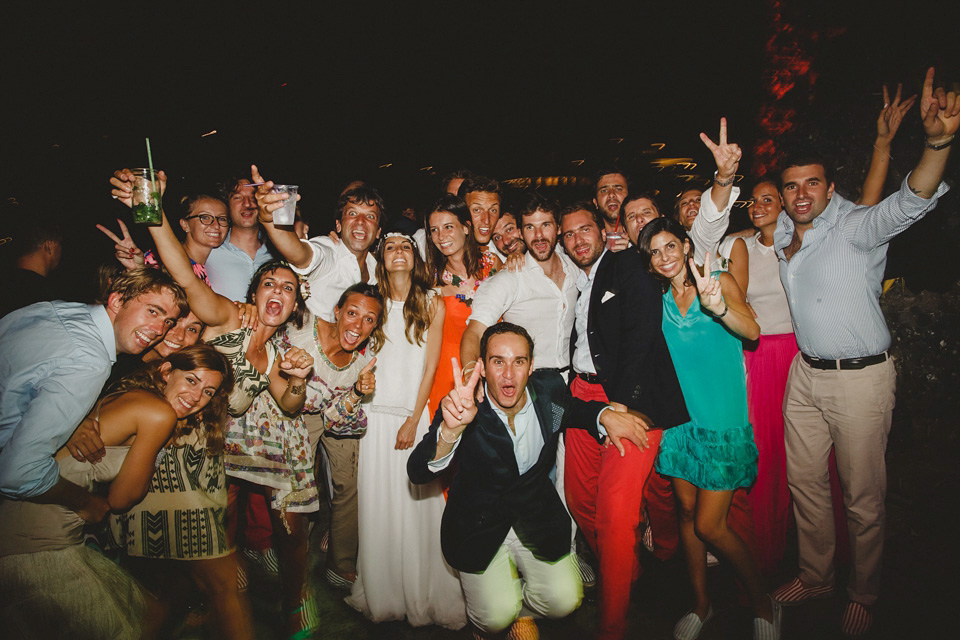 Effortlessly elegant.
British brides, you can find a list of Delphine Manivet stockists based in the UK here.
I'd really love to hear back from any of our readers planning to wear a Delphine Manivet gown? Pop a comment below to say hello.
Love Annabel xx
Photographer – Haydn Rydings
Venue – The couple's home, Portofino, Italy
Wedding Dress – Delphine Manivet via Atelier Rebecca La Sposa in Piacenza
Headpiece – unknown supplier
Bride's Shoes –  O Jour + espadrilles by Valentino and Manebí
Bridesmaids – dresses by Tibi, Dolce & Gabbana, Sport Max + Prada.  Shoes by Jimmy Choo + Max Mara
Page boy/young male assistants – Il Cortile, Genoa
Florist – Maiden Just Flowers
Cake  + Catering – 'Cherry And Events', Catering & Events by Fabrizio Zanotti
Transport – Fiat Bianchina Cabrio + goiters (Ligurian gozzi) for guests
Entertainment – Dj Lofti Begi from Budapest
Rings – Umberta Risso
Stationery – Carlotta Bottino (email [email protected])
Hair Stylist – Denise from Aldo Coppola By D' Adamo Saloon in Genoa
Make Up Artist – Marina Bonzi