It's lunch time! And as it's Monday, I'm treating you to something lovely to enjoy over your lunch break.  This delightfully pretty-peach wedding film was sent in by film maker Greg Frankowski of HD Moments and shows what an absolutely beautiful day couple Nicole and Josh had when they tied the knot last last summer.
The couple celebrated their intimate wedding day within the gorgeous private home that is Narborough Hall Gardens in Norfolk, which provided the picture perfect setting for their outdoor ceremony beneath a willow bower decorated with roses and overlooking the lake.  Greg says that the couple had perfect Summer weather so pretty much the entire day was sent al-fresco which was wonderful, since the theme for the day was a relaxed garden party.
Film Production Copyright (c) 2015, HD Moments
Greg told us a little about the beautiful day that he captured so wonderfully on film…
"Nicole and Josh's beautiful garden wedding paid homage to the picturesque location and the awe inspiring British Summer's day. This lovely couple, with origins thousands of miles apart, found each other in London and thus commenced a transatlantic love story. Despite the distance, their story reached this chapter with all characters coming together to this wonderful wedding."
Photography Copyright (c) 2015, Anneli Marinovich
"The friends and family of the lucky couple enjoyed the sunny day in the fabulous garden lounge with furniture provided by Kate and her team at Vintage Style Hire. Cocktails, cold beer and of course ice cream completed the summer garden theme."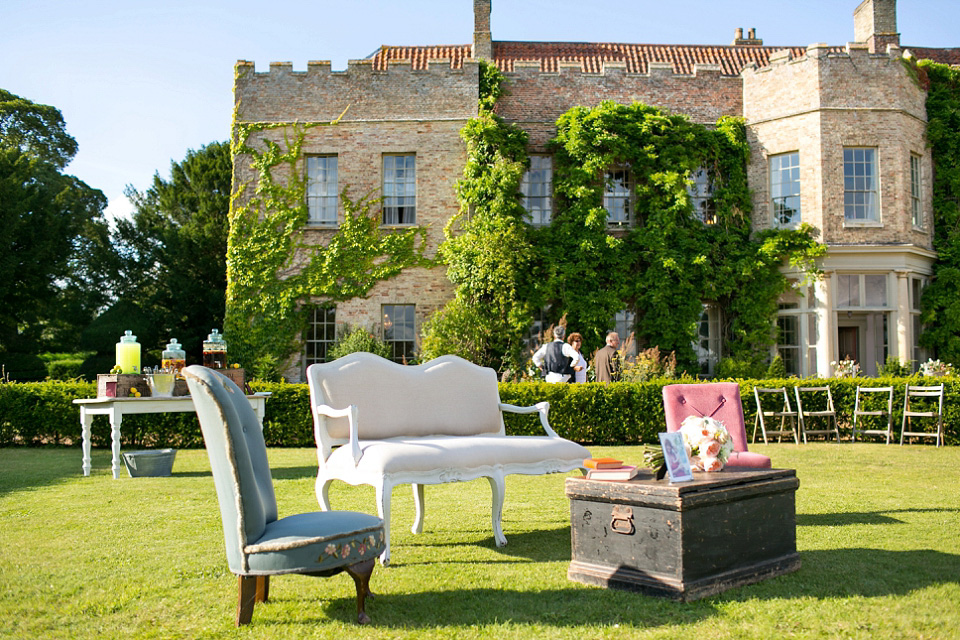 What a beautiful day!  Thank you so very much to Greg from HD Moments and to  Anneli Marinovich for supplying these lovely photographs.
Are you planning to have your wedding filmed? You can see many more films on Love My Dress here.
Love Annabel x
Photography: Anneli Marinovich Photography
Film Production – HD Moment
Photographer – Anneli Marinovich
Venue + Catering + Floral Design – Narborough Hall Gardens
Vintage Furniture : Vintage Style Hire
Vintage furniture hire – Vintage Style Hire
Entertainment – The Somebodys
Makeup Artist – Nicky From Amanda Steed