Hello Sunday lovers, we had an unexpected quiet day yesterday on the blog – forgive me, for the first time in a long time, I felt too sad to blog about anything. We lost our one of our two much loved dogs on Friday.  Tarka has been with us since we met – my husband had had her since she was just 10 weeks old and she was about to turn 16  – a grand old age for any pooch.  Sadly, our pesky, yappy, loved and adored little hound didn't make it to her milestone birthday, and so I spent most of Friday shedding enough tears to fill buckets, and Saturday moping around wishing I could still hear her little paw-steps and see her cute, wiry little face and big brown eyes.
It's just so incredibly beautiful today however, and I feel brighter and amongst happier thoughts as I remember all the fun times we had with Tarka – so time for a weekend post, and something not entirely weddingy, for a change.
I've been busy these past couple of weeks gathering some of my most recent favourite finds from my favourite online shopping destination – Etsy – and today I'd like to share some of these discoveries with you.  This is simply a collection of some of the loveliest things I've come across  – things I thought might inspire some of you too.
I've been on the hunt for things for my office the past couple of weeks – I say 'my' office, it's actually a workspace I now share with my husband,  a pattern cutter, so I should probably say 'our' from hereon 🙂  We're lucky to have a good enough space in the house to work together in comfort  – as well as my desk and a large pattern cutting table and kitchentte area, our work area has a lovely Made.com sofa in berry colour  that already sports one pretty cushion from BluebellGray – I'd quite like to add one of these retro floral cushions by Becca Cadbury Design to add to the other side.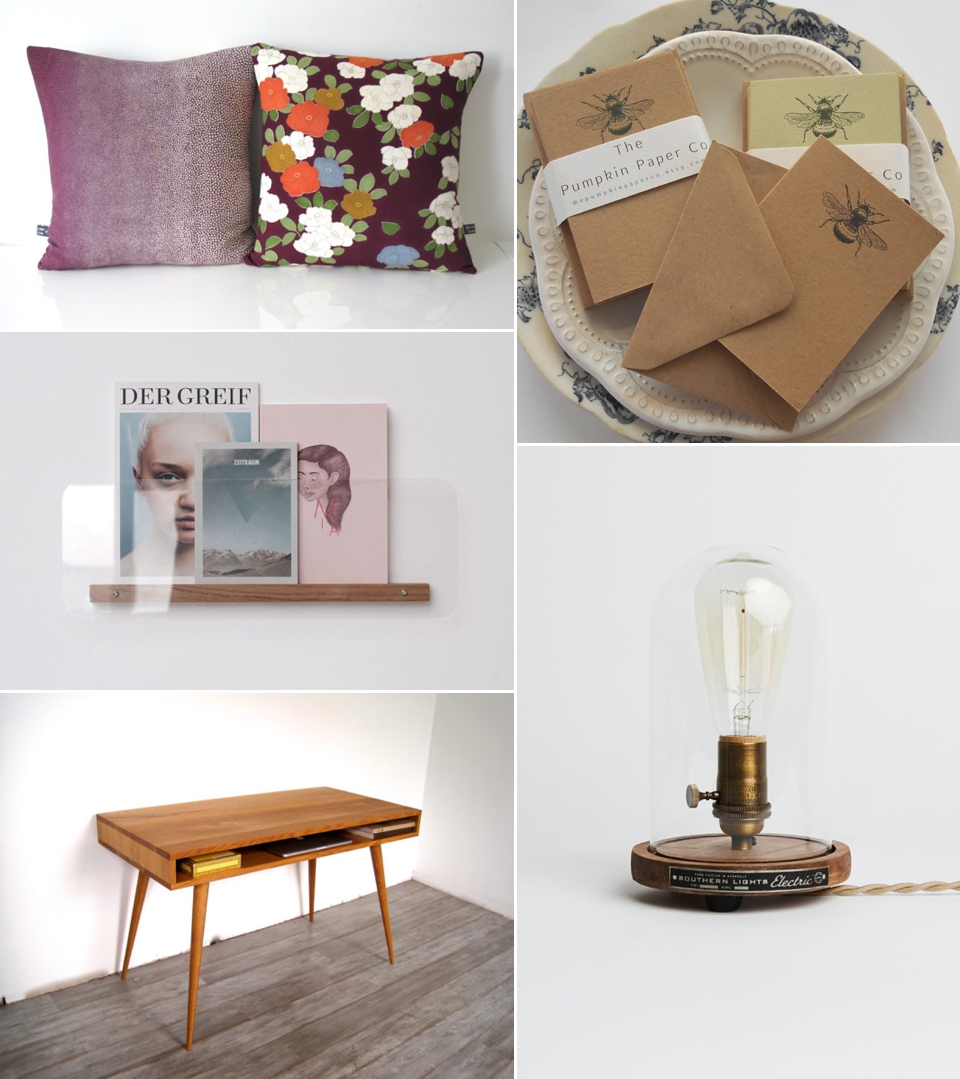 The little kraft paper bee motif notelets would be ideal for me (my surname being Beeforth), I'm always on the look out for lovely stationery to add to my collection and I really love the idea of having some of my favourite Vintage Vogue Magazines on display via this Magazine Shelf Rack (above left middle) from MinJonShop.
I was really drawn to this original bell jar table lamp and at some point this year, I'm keen to replace my beautiful but very old worn Victorian desk with something more mid-century modern.  I think this mid-century style desk with tapered wooden legs would be utterly perfect.
I can sometimes be a bit (a lot) rubbish at remembering to take breaks during my working hours, which are sooooo important, if I'm to continue working in a focussed and productive way throughout the afternoon. I reckon this Take Time Out (below) poster will do the trick in reminding me.  I'm also a visual person and need constant visual reminders to do things (my audible memory is rubbish in comparison!) – I'm constantly needing to access days and dates and quick and ready format, so this beautiful retro style typography 2015 calendar would be ideal for me.  And the two posters at the bottom in the image below would add a sweet daily reminder that you are as successful as you let yourself be (something I think even the most successful entrepreneurs need telling every now and then).
And I had to squeeze a motivational quote in there about marriage, didn't I?  Every word is true mind!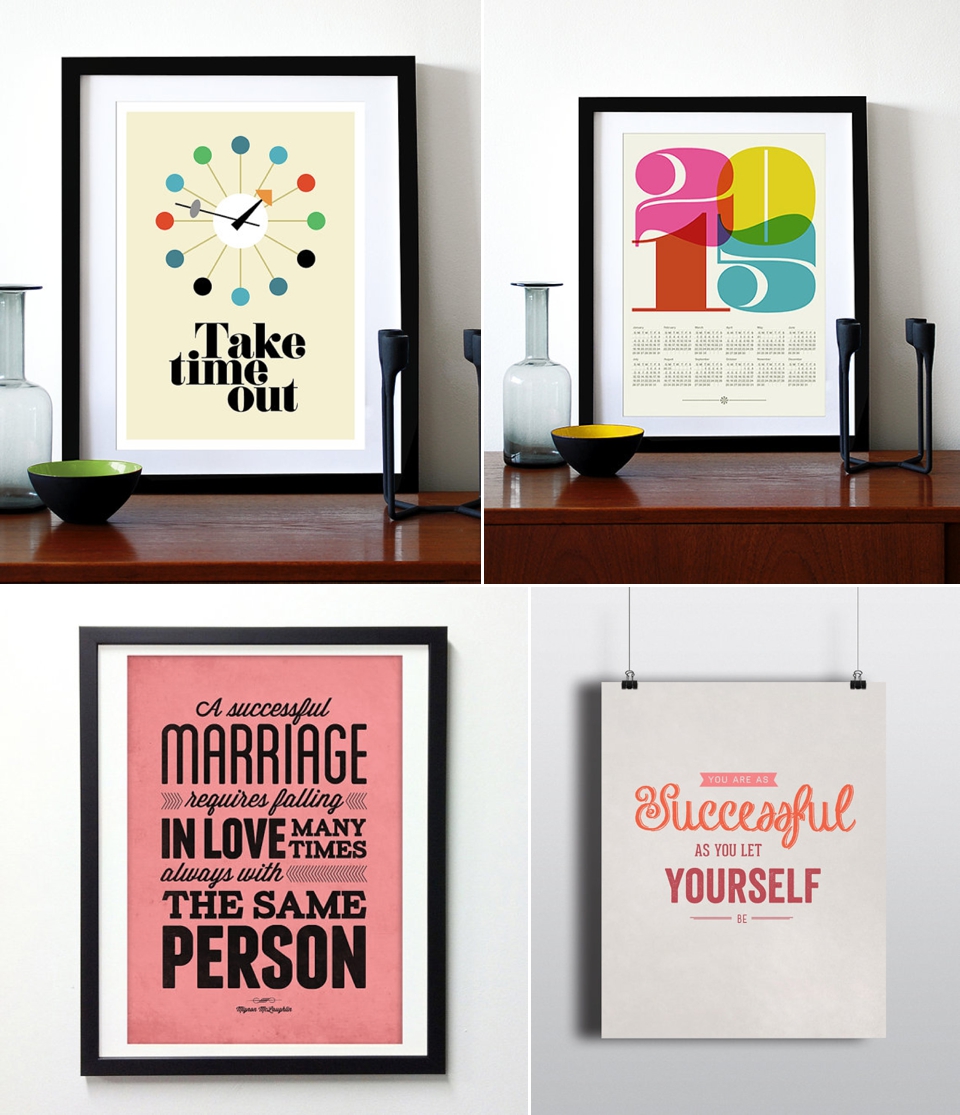 We're thinking of investing in a bell tent for weekends away this year. I adore this fabulous find from Stout Tent – and I'd have a huge amount of fun filling it with the prettiest Moroccan style lanterns and Moroccan print cushions, sheepskin, a little folding wooden camping table and antique cooking pots.   If I'm going to camp, it will be full on glamping style 🙂
I'm constantly on the search for beautiful new wedding products and suppliers via my favorite online market place.  Below are some of the items that have really caught my eye. How stunning is this  gold sequin wedding dress by Gibson Bespoke?  I actually sotted this dress a while back but it keeps coming up in my search for beautiful wedding dresses that can be purchased online.  Just fabulous.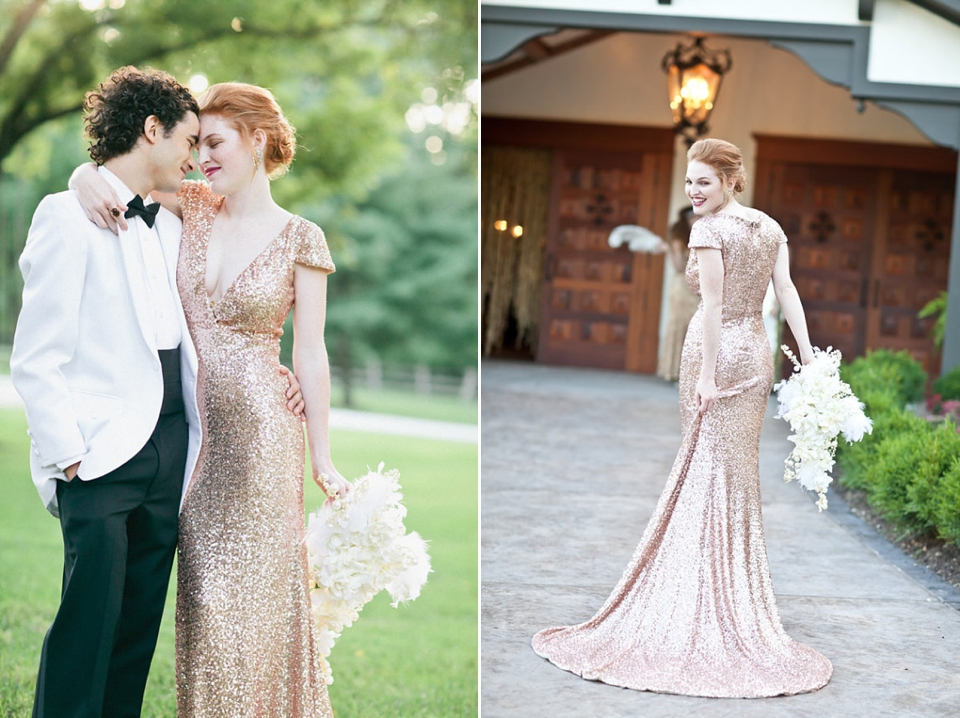 I really love this collection of 70's original and inspired wedding dresses from Daughters of Simone.  The dress on the left is my absolute favourite, it's the bohemian hippie kaftan wedding dress in crochet lace.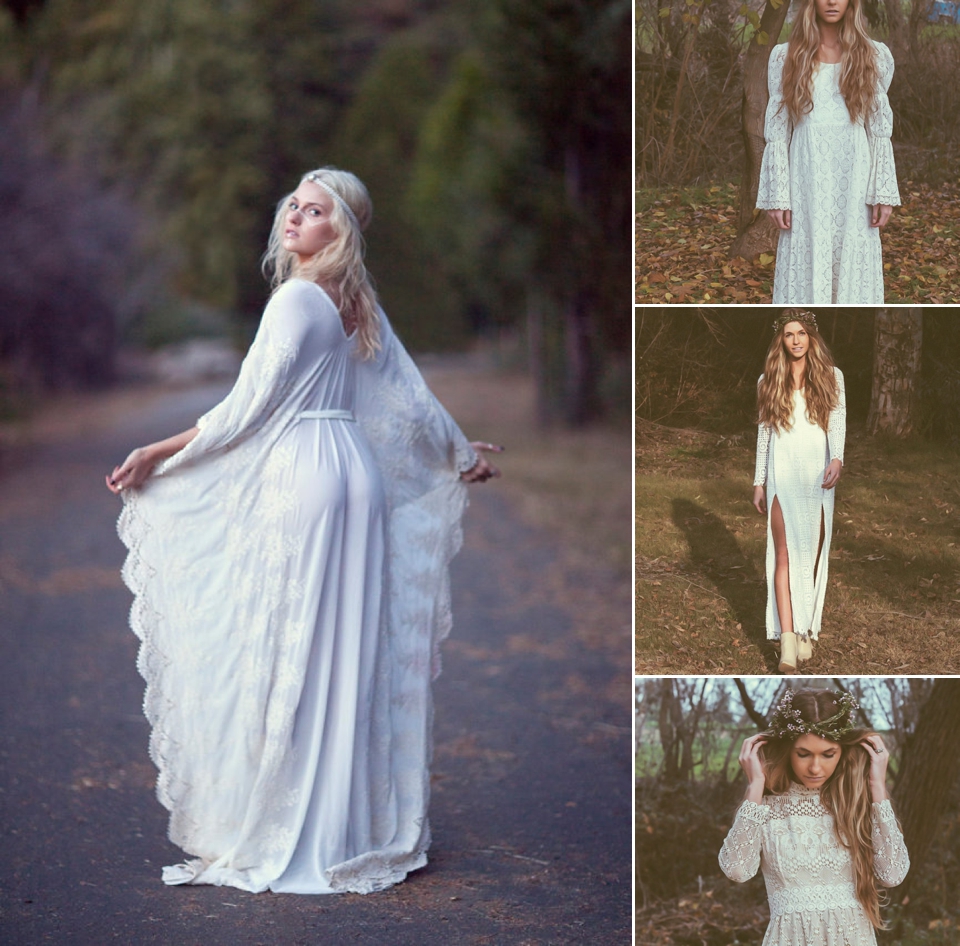 I adore this 1930's silk tulle juliet cap veil by Agnes Hart – which comes in a  variety of lengths (chapel, cathedral, waltz).  Agnes Hart has the most beautiful collection of veils and headpieces – I urge you to go and explore them all now.
I adore the charm of a  retro or vintage cake topper – I was recently asked by a reader to help her source some on Etsy – here are some of those I found.   I love this formal couple (top left) and cute Googly eyed doll 1920s vintage topper.  This Victorian wedding cake topper would look adorable and I couldn't not include the fabulous Jolie En Rose, who create these adorable 1920's and Art Deco inspired crescent moon cake toppers.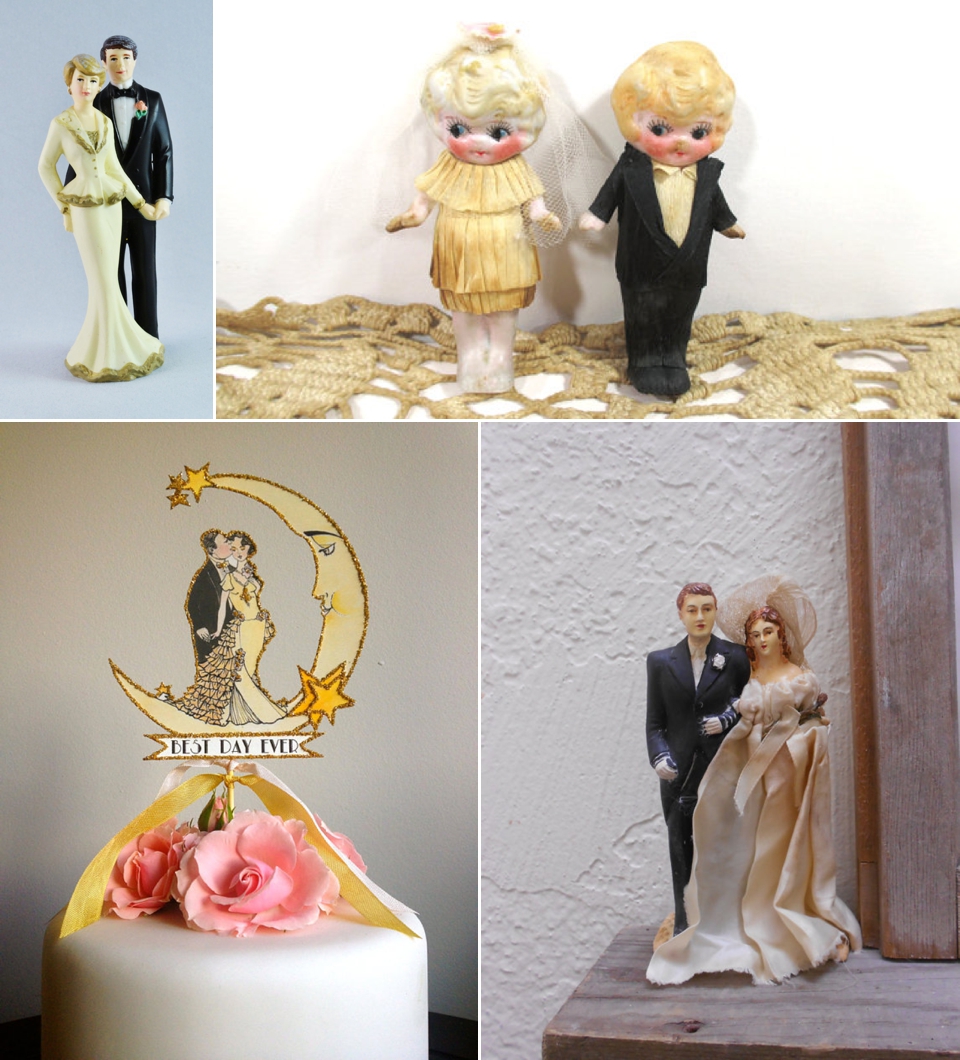 And finally, my interest in temporary gold tattoos was sparked after having seen these images on Instagram from the beautiful Belle & Bunty girls.  Such a fun way of adding a touch of glamour to your evening outfit. Or, what the hell, your weekend lazing around at home outfit too 🙂  I rather like this 'Be Happy' temporary gold tattoo from Tattly, via Light&Co, these collection of temporary gold bracelet and ring tattoos and this sweet temporary 'XO' metallic tattoo.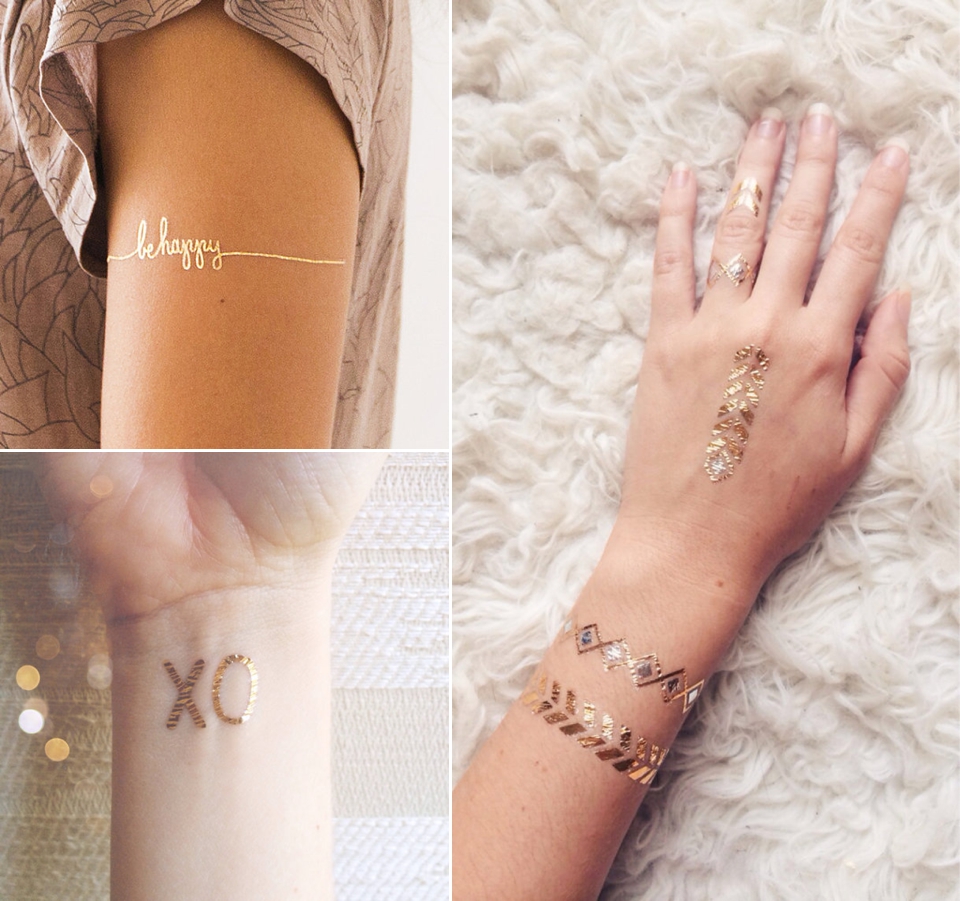 I hope that some of my recent fabulous finds on Etsy have inspired you a little bit today 🙂
Have a lovely Sunday everyone, and remember, you only have until midnight tonight to apply to become a Lovette!
Love Annabel x
This is a sponsored post