Eek! I have spent the last few glorious months pouring over so many stunning photos of amazing weddings and writing about wonderful love stories, super creative brides and unique and special days. Today however, I'm so excited to share the details of my very own big day that took place on a typical English summer's day last year. I really hope that you enjoy reading about my wedding adventure and having a look at some of our gorgeous photos taken by the super lovely Chris Barber.
We didn't have any inspiration or theme for our wedding, in fact, we didn't know we were meant to! On our first visit to a wedding fair, we were asked several times what our 'theme' was and we looked at each other with puzzled expressions. Like a confused schoolchild I remember muttering,'….it's a wedding theme!?' Even once I was more clued up and a daily Love My Dress reader – and now writer, we still never developed 'a theme'. It was more of a scattergun approach of poaching great ideas from other weddings and simply including all the things we liked, along with ditching a few of the more formal traditions that we weren't so keen on such as lengthy speeches and cake cutting. Ultimately we wanted a big, beautiful party!
Wonderfully talented Simon Clarke and his gorgeous wife Anna spent the day with us and created some magical films that we will treasure forever. Any doubts that Darren initially had about having a videographer vanished within 30 seconds of watching this preview film.
I married my man of three years, Darren on 2nd August 2014 in the beautiful Shustoke Farm Barns, which are near Coleshill, Warwickshire. We did toy with the idea of marrying in Italy but I decided that I wanted to be hands on with the decisions and we also wanted as many of our friends and family to be able to celebrate with us so we quickly concluded that a wedding close to home would be a better option.
Photography Copyright (c) 2015, Chris Barber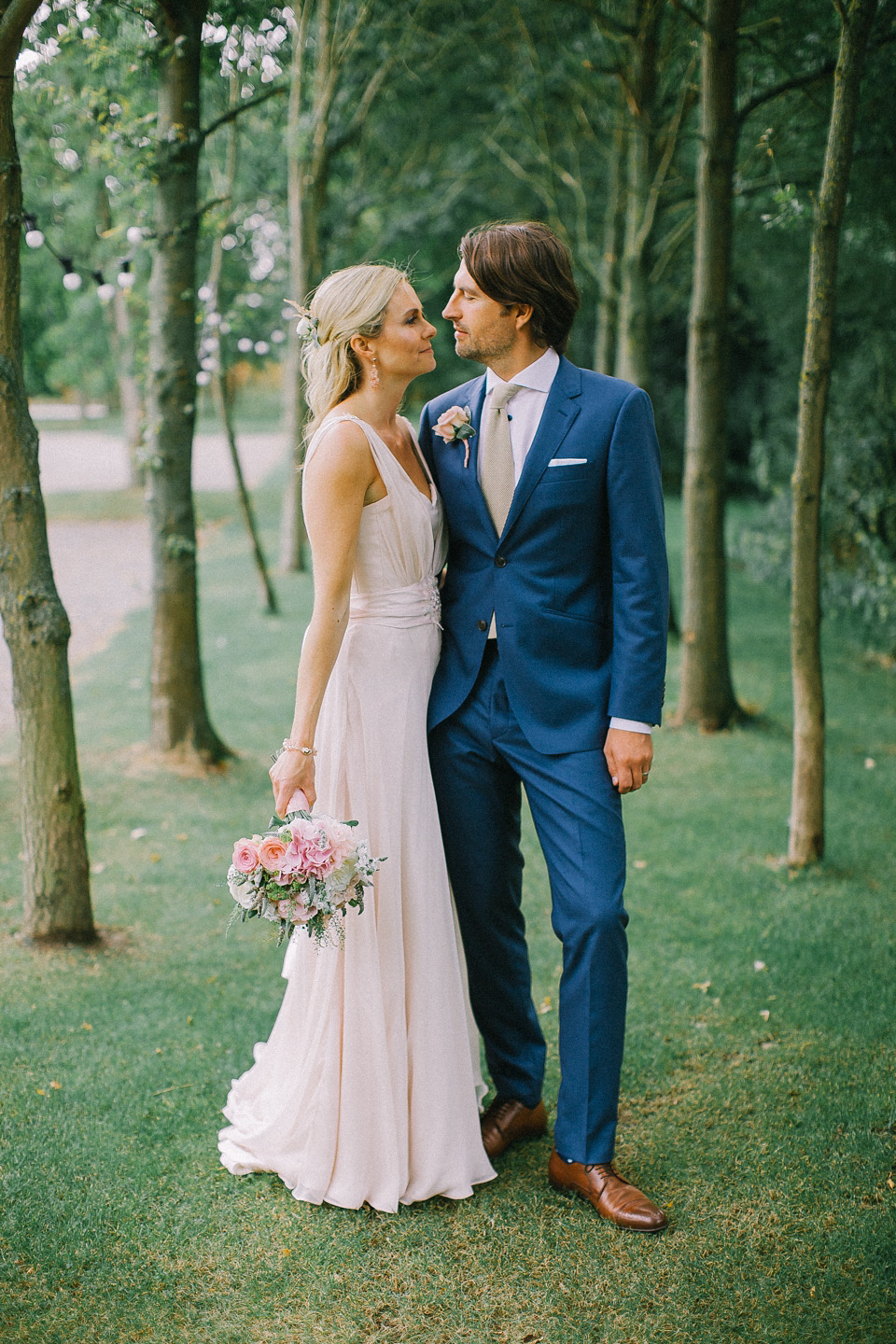 Darren and I met in 2011 through internet dating site My Single Friend. I'd been on there for about six months, Darren however was on there for one weekend and thought,'I'll have that one!'. And so he did 😉
Now, for all you die-hard wedding blog readers there is nothing new, different or creative about my day, in fact most of the ideas were pinched from these very pages. However, luckily for me, most of our friends have been married for years so everything looked original and amazing to them!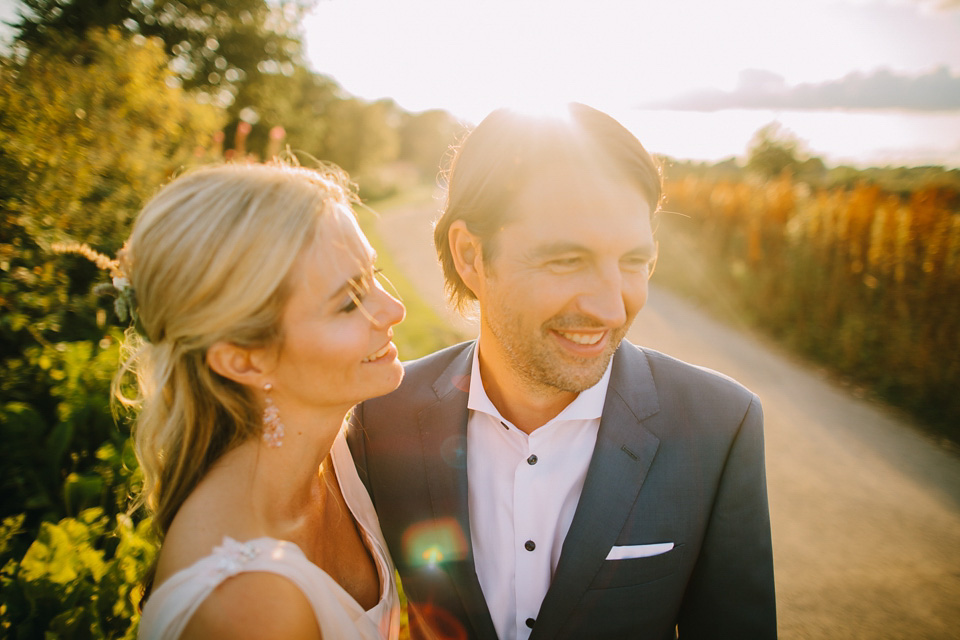 At the start of the planning I was swooning over a blog post with hand painted blue glass vases imported from Vietnam and had to very quickly give myself a 'get real' slap that that bride was never going to be me. I would not allow myself to obsess over the finer details or stress – preferably over anything! It worked, as I only had one wobble about a month before the day.  My wedding planning was a very solo affair, just me, my blogs (mostly Love My Dress!) and some truly amazing Midlands based suppliers!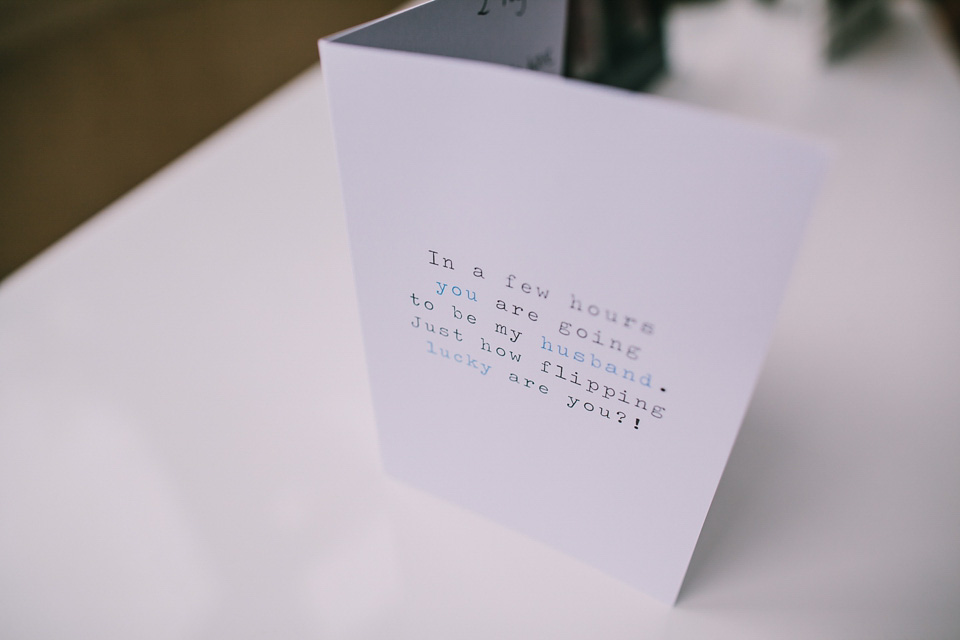 In the same way that Darren chose me, we chose our venue.  Shustoke Farm Barns were still very much in a raw state of restoration on the Sunday afternoon we drove by and popped in to have a quick look. We had to use our imagination as to what the finished product would look like. Nevertheless, we knew straight away that it was perfect for us so we didn't even think about anywhere else.
The barns are part of the Cripps Kitchen family and the experienced team really know how to host a fabulous day. Everyone raved about the fairy lit, beautiful building and the copious amounts of delicious food.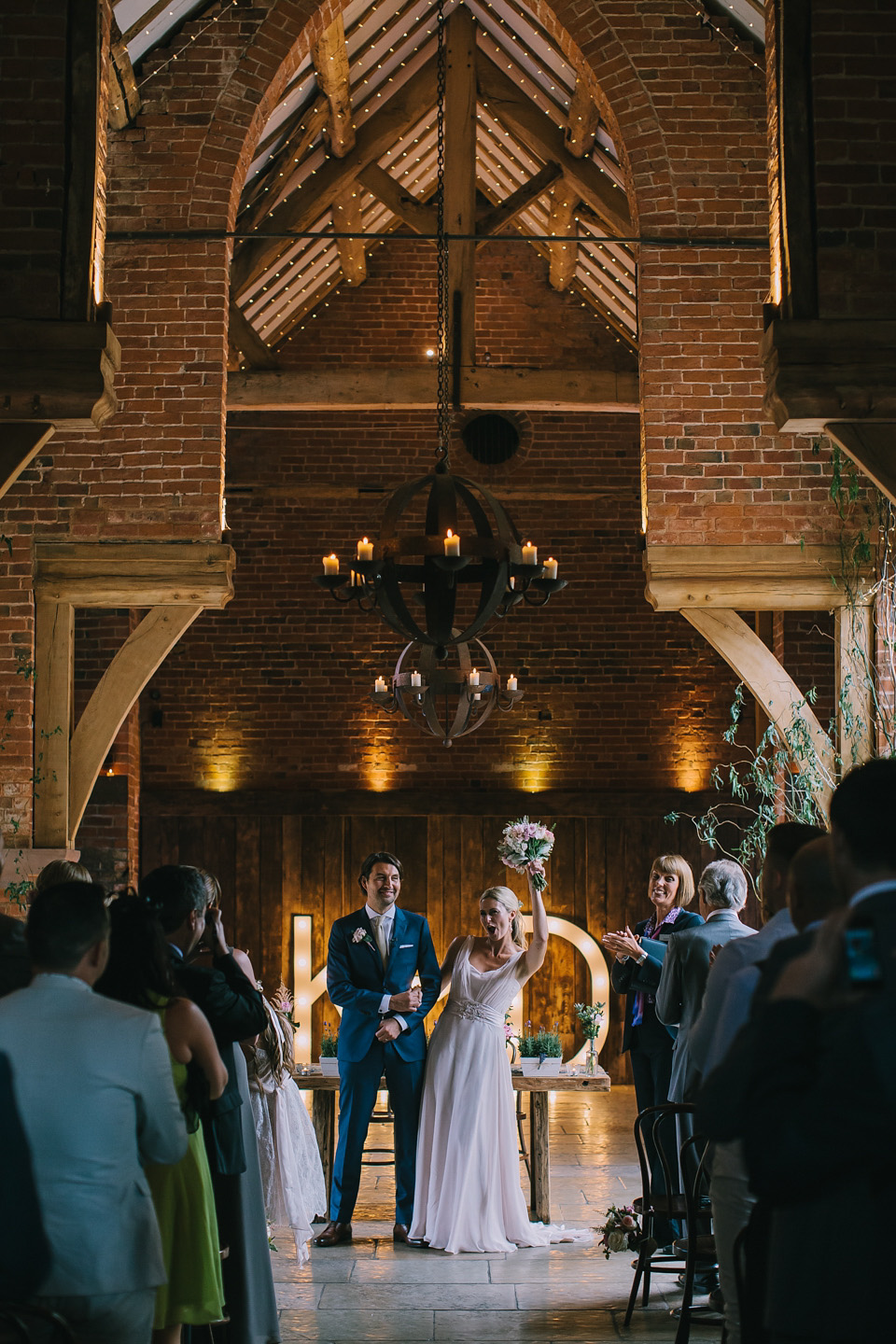 I was really looking forward to choosing a dress. I did some research and visited three local shops, including the très gorgeous Cicily Bridal. I went into the process thinking I wanted a slinky Jenny Packham yet came out wanting a floaty, romantic Naomi Neoh instead. I also decided that I wanted a blush pink dress, which drastically reduced my options, so I investigated having a dress made. All roads lead to Staffordshire based designer and Love My Dress sponsor, Sarah Willard, so I headed up the M6 to have a chat and never looked back!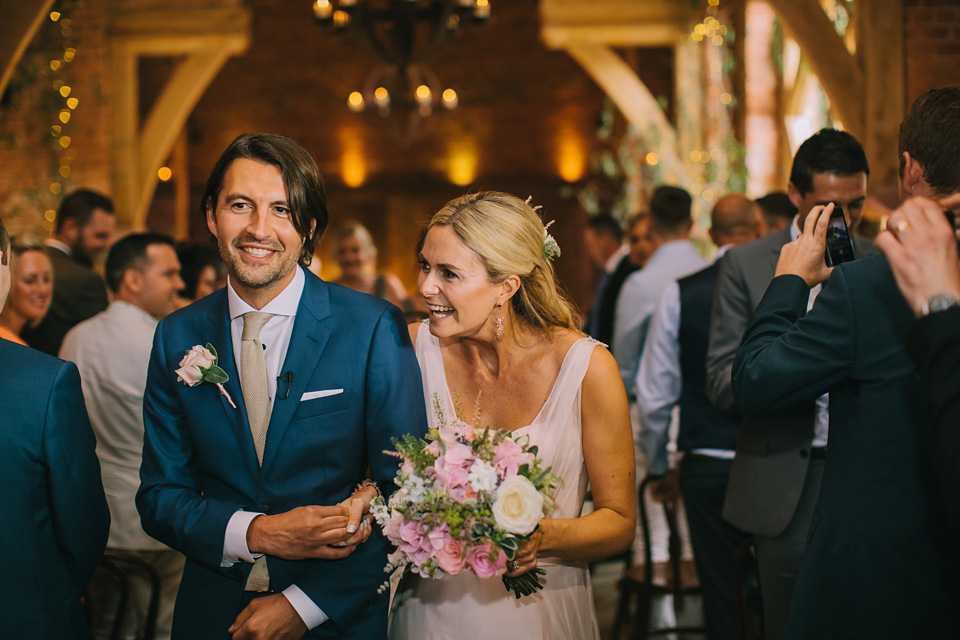 Having a dress designed and made for you is nerve-racking. What if you don't like the end result? What if you make a bad decision? This is your chance to have a dream dress, what if you mess it up? However, Sarah truly knows her craft, has loads of experience and was able to reassure me along the way. The fact that you can make decisions, and even change your mind about certain things, was really appealing. In fact my final dress doesn't really resemble Sarah's first sketch! However, it was lovely to see it come to life and I remember how stupidly excited I was when Sarah found my perfect shade of blush pink in the softest georgette.
On the day, wearing my very own dress felt incredibly special.
I designed a few quotes and signs to match the invitations that were created by my old school friend Abigail of Peaches & Cream. Then on wedding eve, me and my team had a laugh creating the blackboard seating plan, photobooth and 'Eye Spy' signs. I was so worried about making a mistake, it took us ages but we were chuffed with the result.  We spent the rest of the evening stuffing lavender stems into name badges from pretty, parcel senders and all round lovely people, Wedding in a Teacup.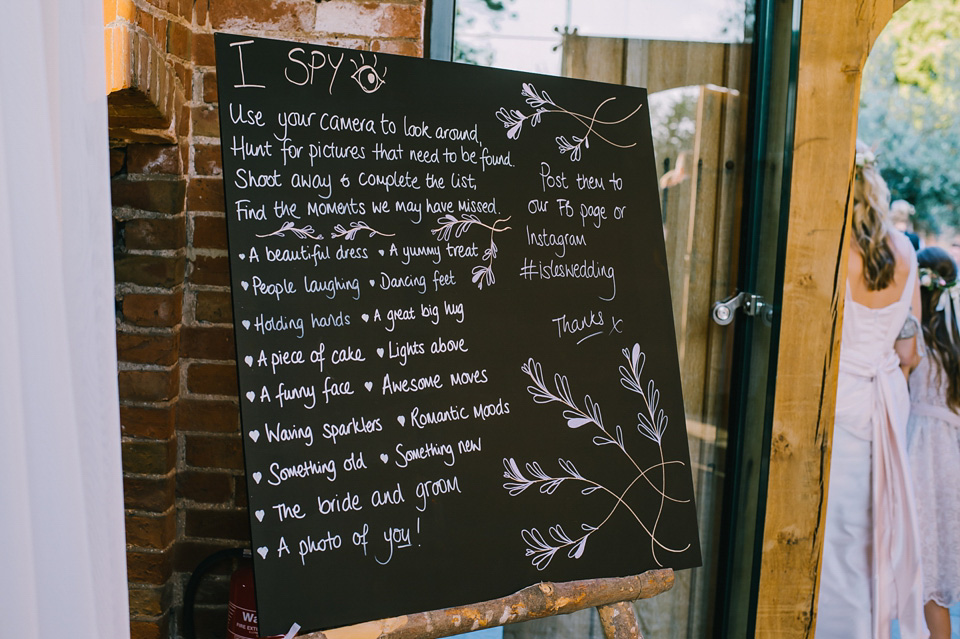 The first thing we arranged once we had a date was our photographer Chris Barber. We met him as we were leaving an Eclectic Wedding Extravaganza. His stunning photos caught our eye but the fact that we had so much fun talking to him for the next half an hour sealed the deal. This turned out to be very important as we spent eight hours in the car with him on our pre-wedding shoot in the eerily wonderful Dungeness and I'd like to see him stay in my life as a friend.
Your photos truly are indispensable after the day so get booking your photographer as soon as possible!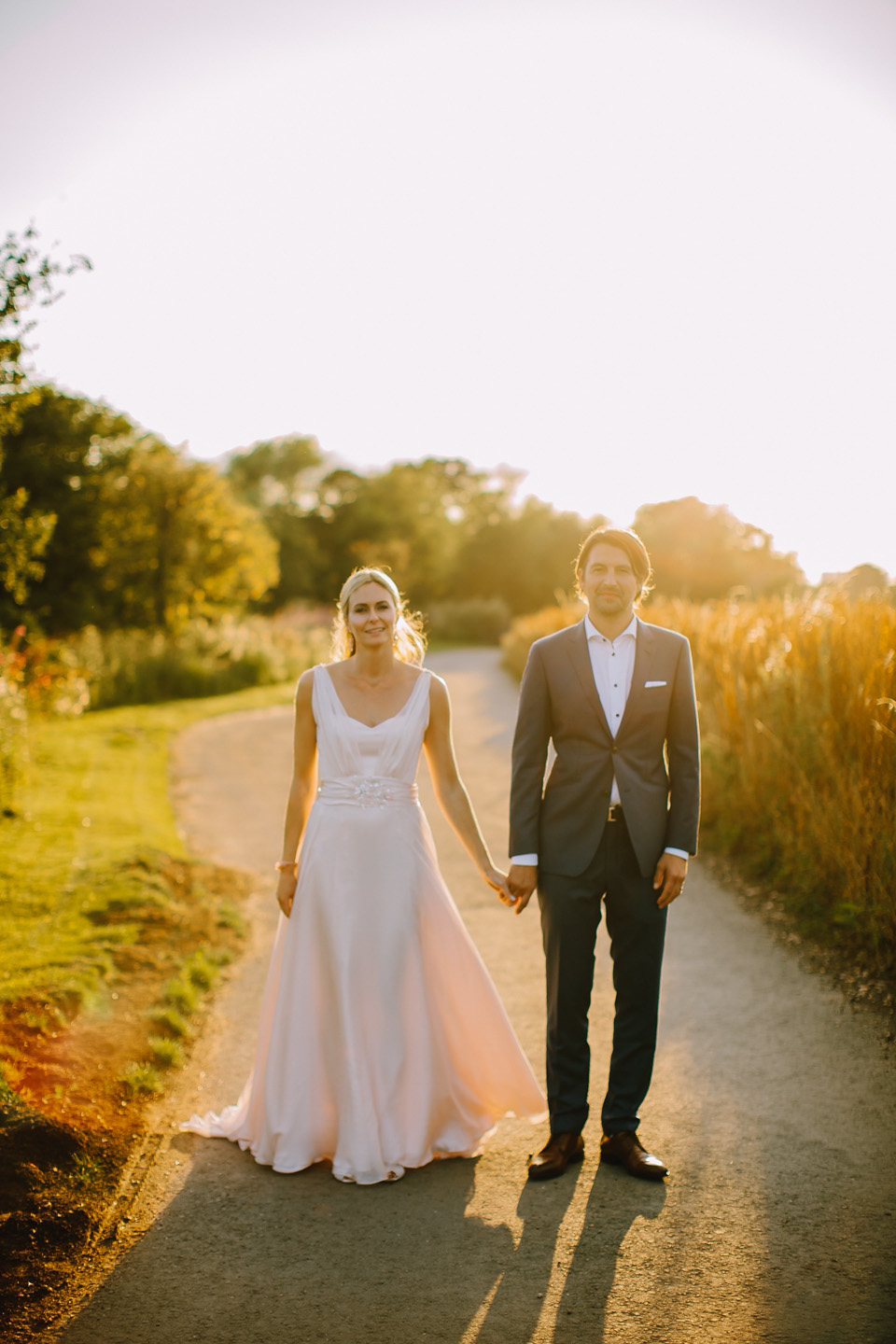 I adored choosing flowers. Pinterest was a brilliant aid for this. I didn't realise but I spent about a year posting flower pictures to my board and when it came time to visit Lily Jones Flowers, it appeared that I had a very definite style and colour preference! However, I didn't only want them to look beautiful I also wanted them to smell divine, so I asked Sherrie to include mint, lavender and sage. She immediately got it and I had no doubt that everything she created would be wonderful.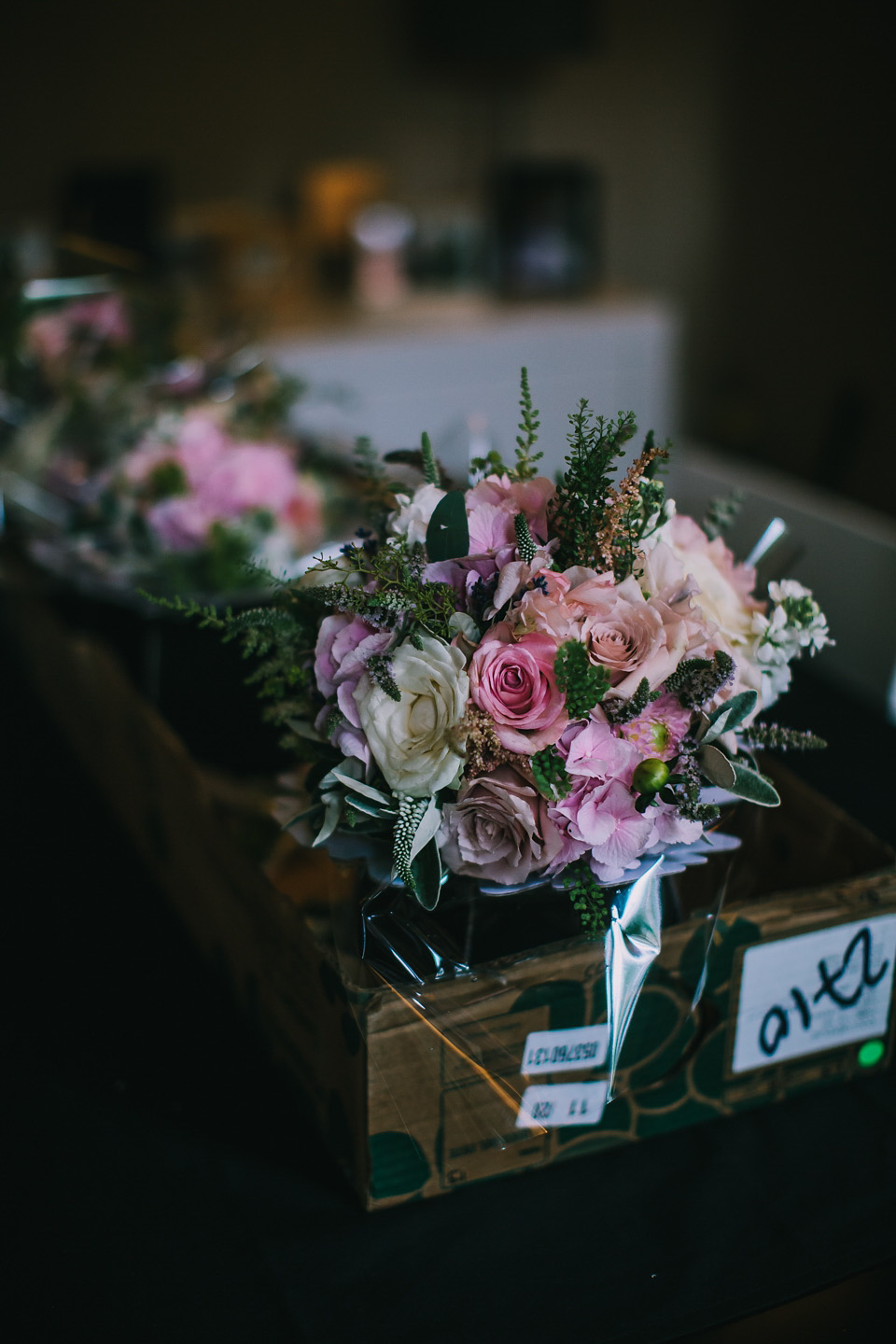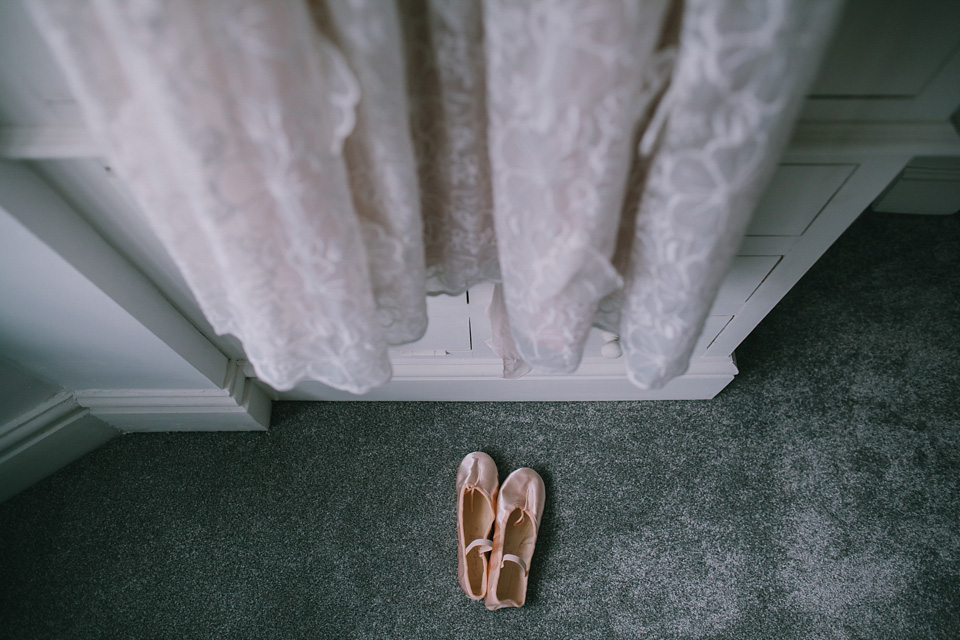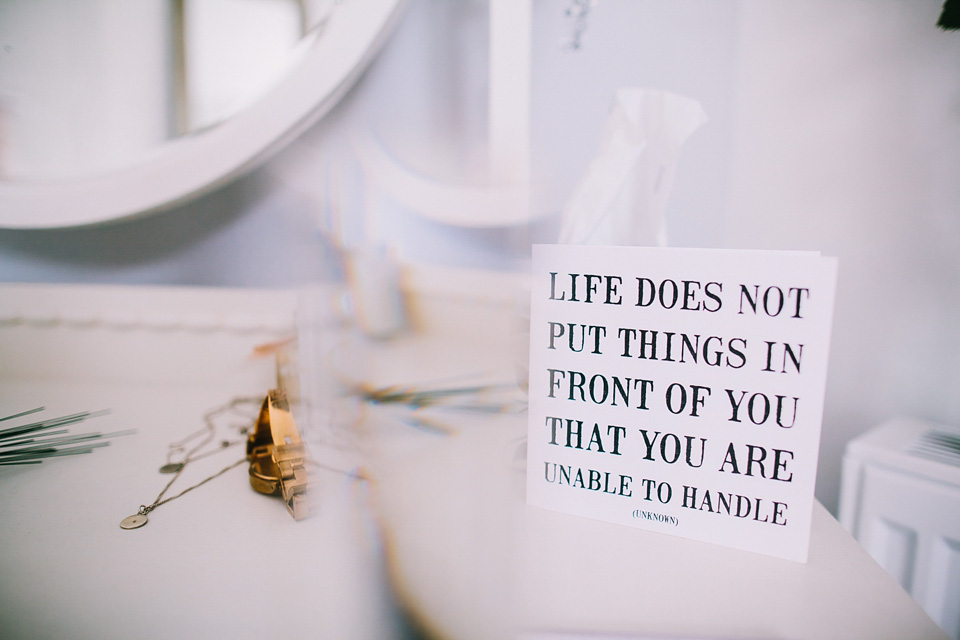 I failed to find a pair of shoes that I simply had-to-have so I was lucky that I stumbled across a pair of Jenny Packham shoes on eBay that fitted perfectly. They won't be recycled and reappear on eBay any time soon as they are still covered in mud from our photo session in a field.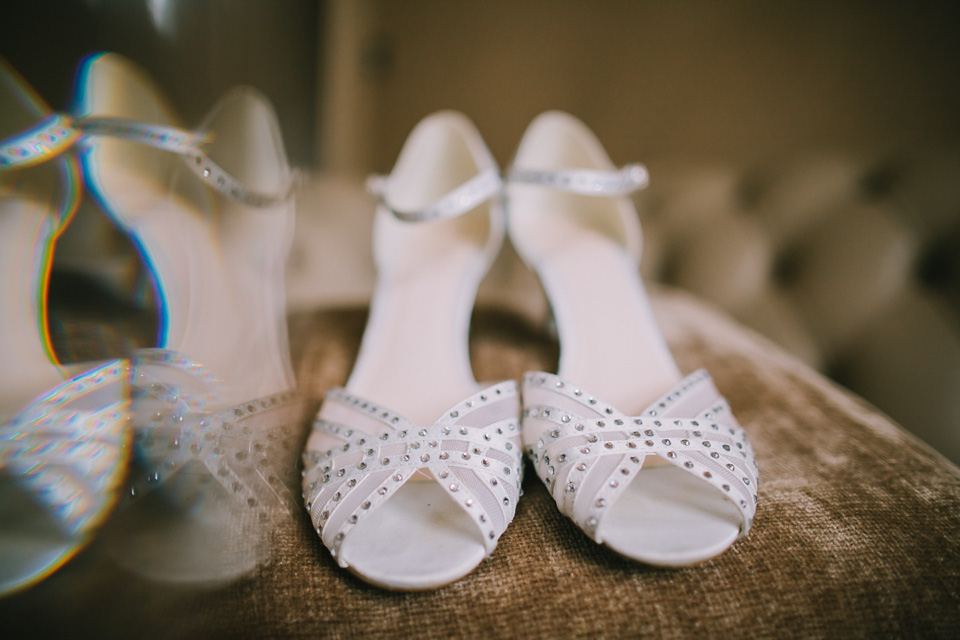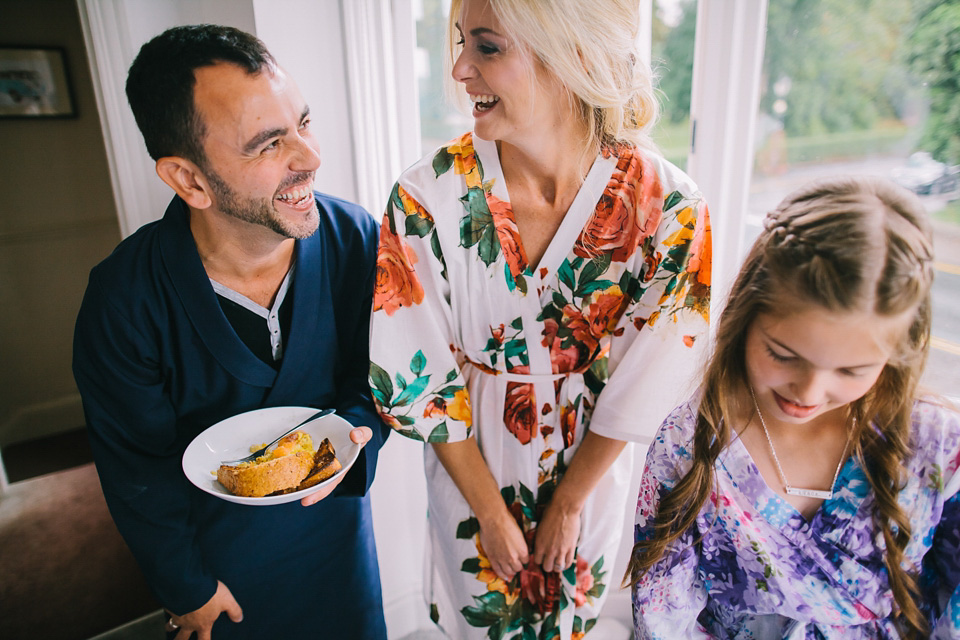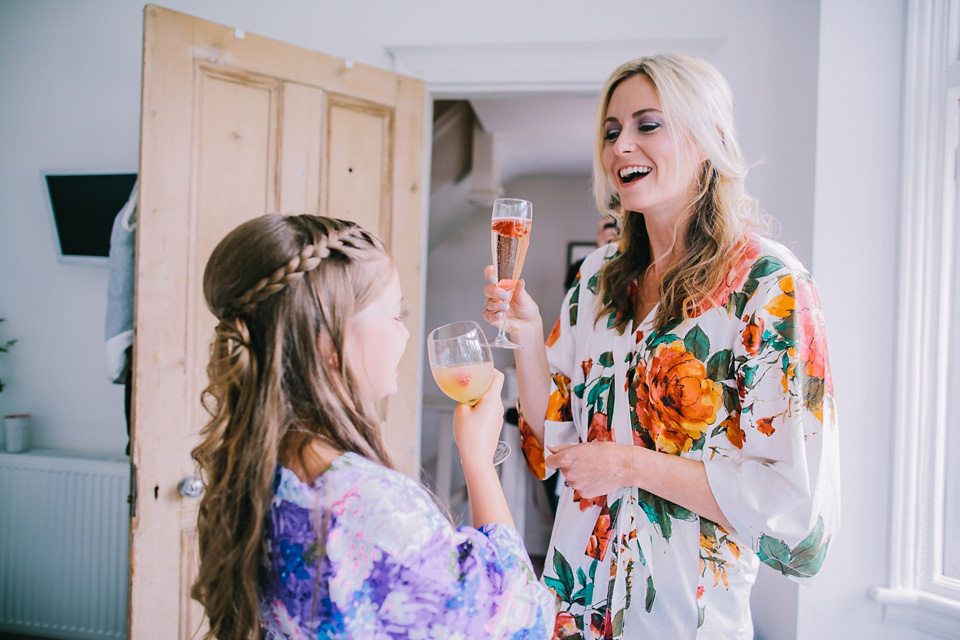 While Darren chose to only have his daughter Frankie as his 'best girl' I went for it big time and had a complete bridesteam! Obviously my daughter Grace was my special bridesmaid and she and Frankie looked gorgeous in the Monsoon dresses, which my dress designer modified with a sash of material from my dress. I added satin ballet shoes, a name necklace and gorgeous flower crowns from the florist.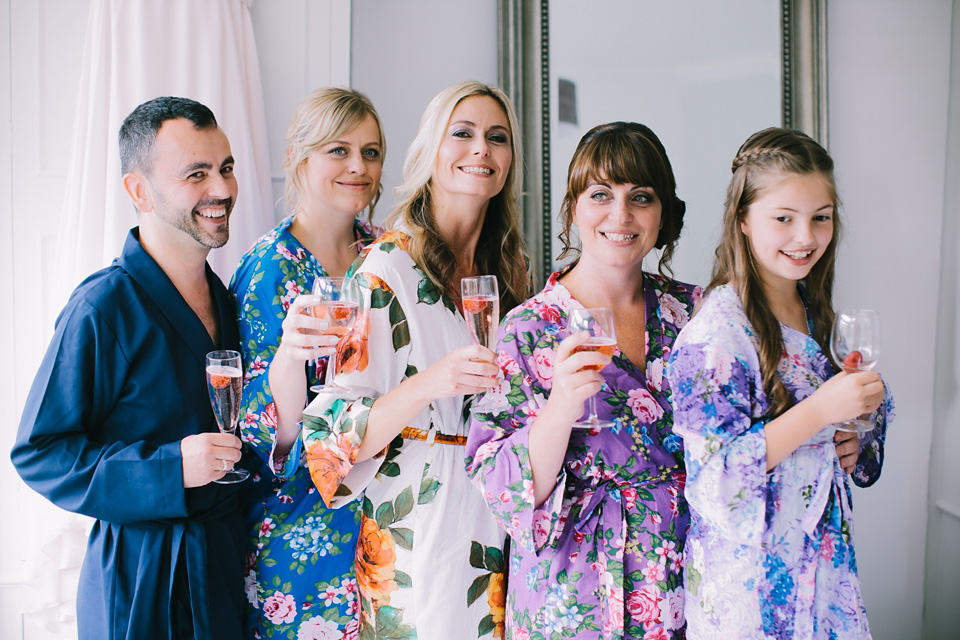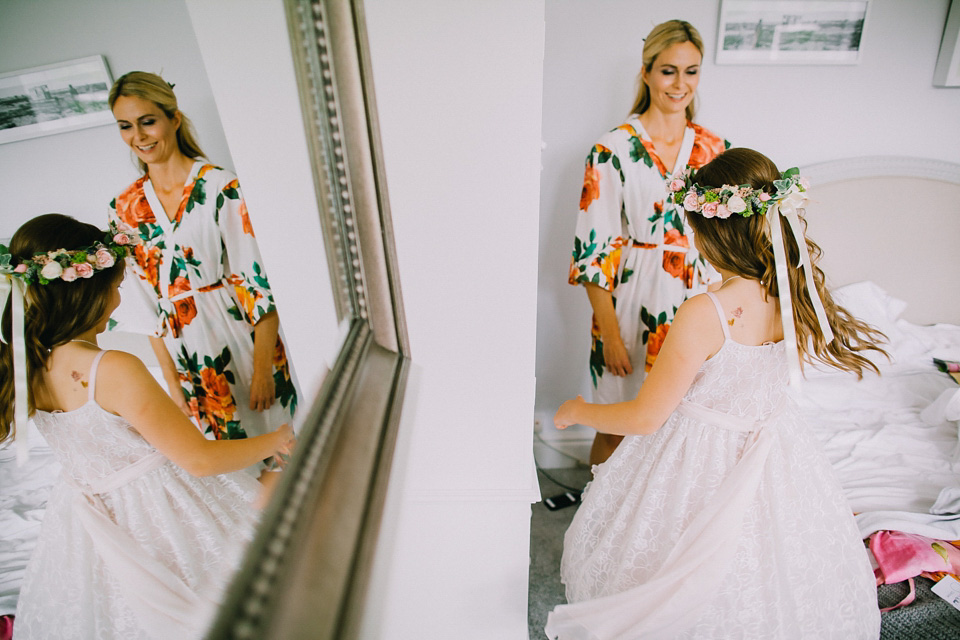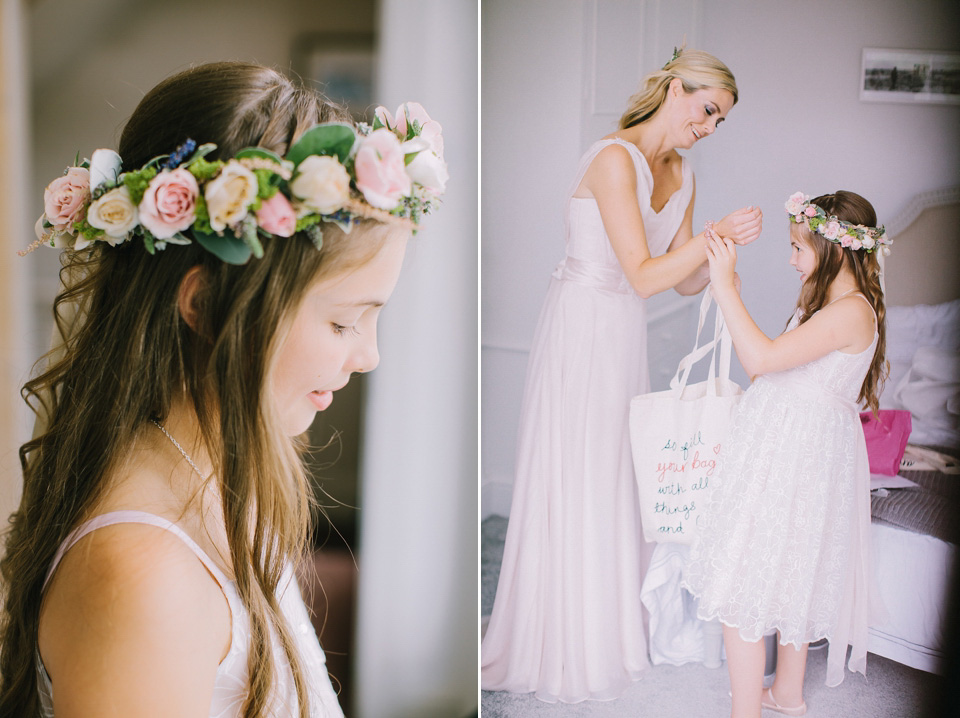 As I have always been a touch 'make-up phobic,' finding a make up artist who I could trust was an absolute must so I organised a trial with the fab Jodie Hazlewood way ahead of time. Once I explained that there was a total ban on foundation but that she could go wild on my eyes I left her to work her magic. Lots of brides want to look 'themselves' on their big day, personally, I wanted to look the very best version of me. After all, I was 40 and it was only going to go downhill from there 😉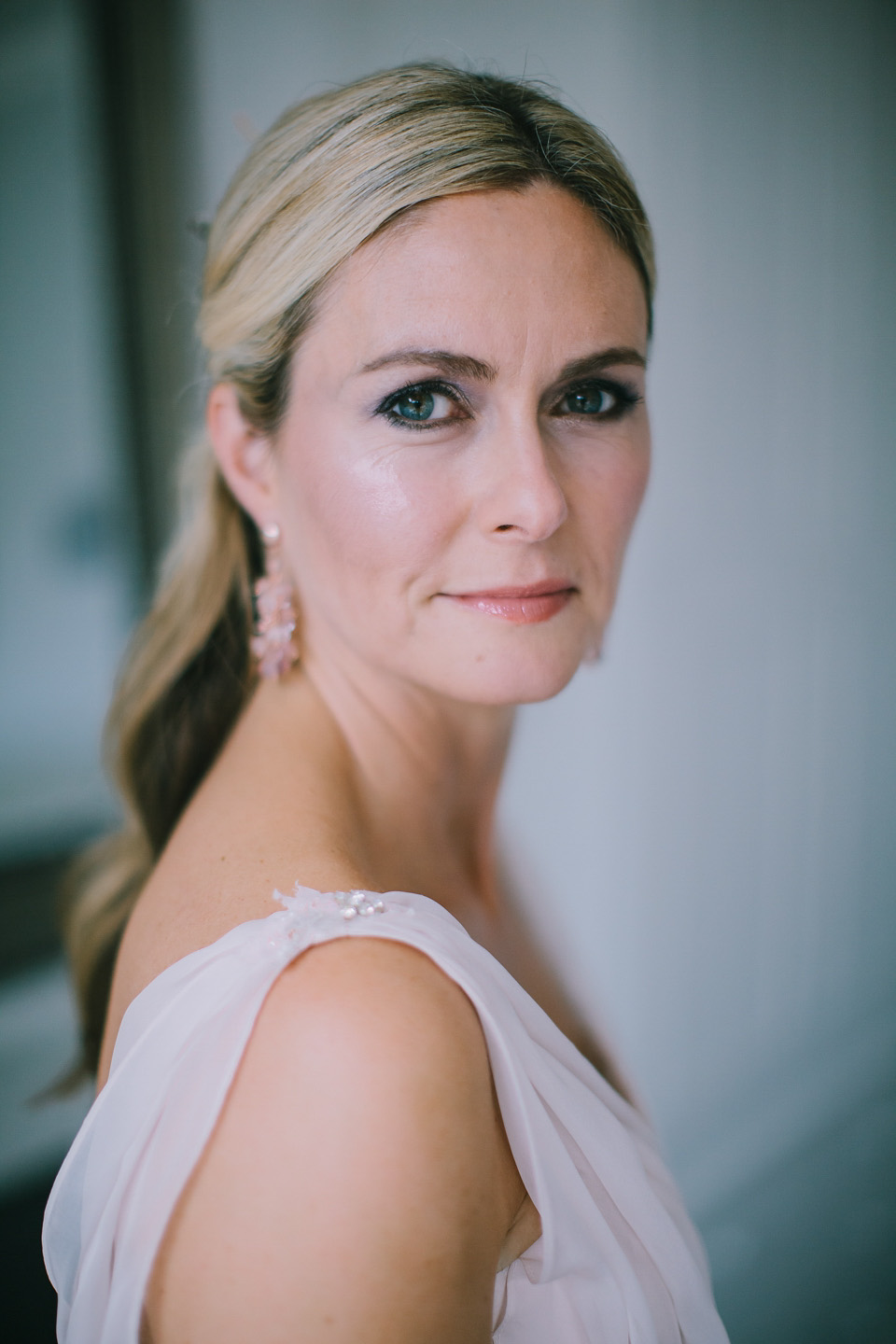 The grown up girls were my amazing friends, Liz and Becky and they wore grey Amanda Wyatt dresses and my bridesman, Chris wore a blue Zara suit, brown brogues and a knitted grey tie which complemented Darren's outfit.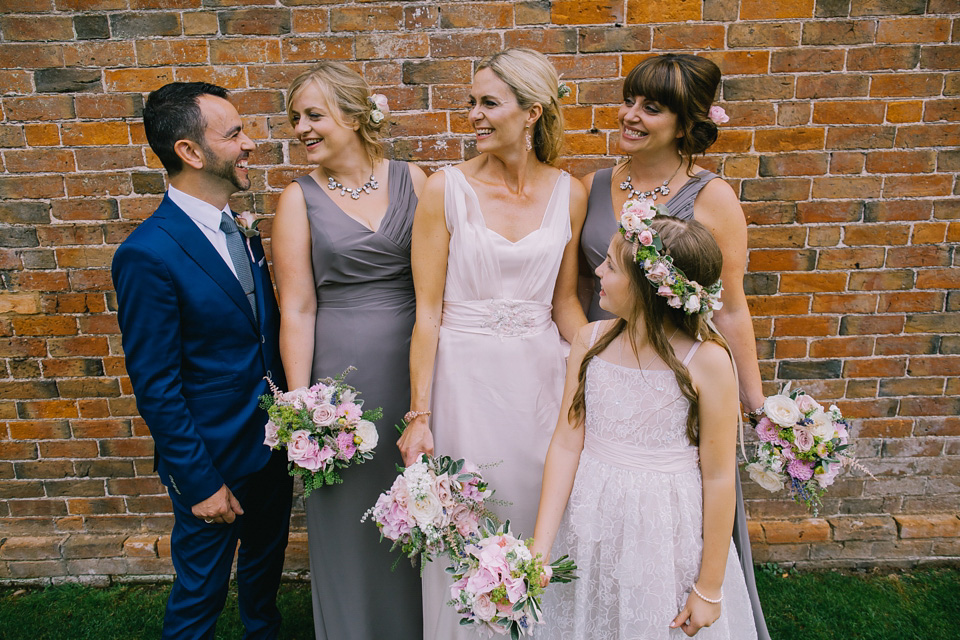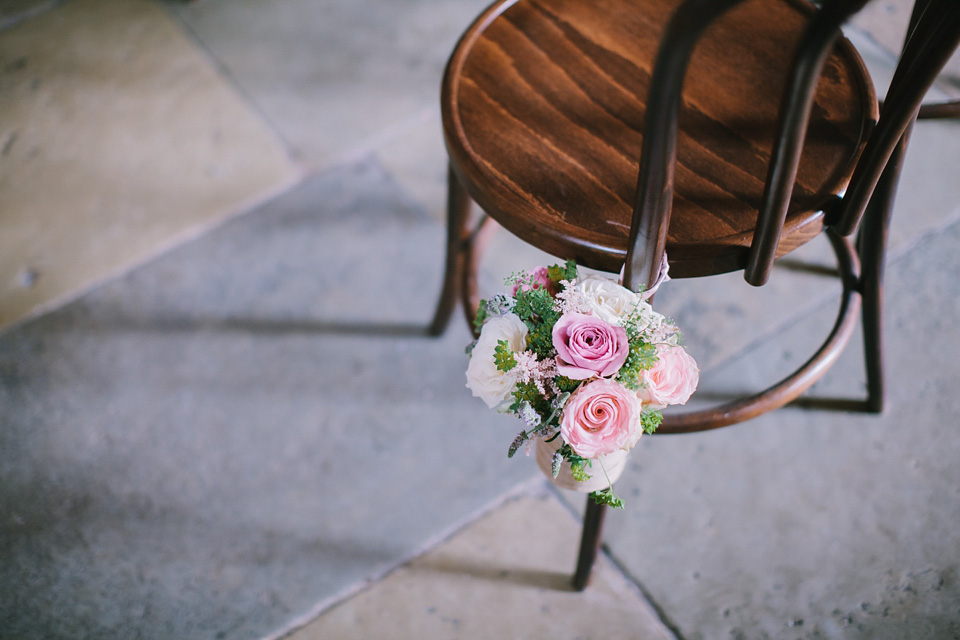 Super smooth Darren was kitted out by one his favourite shops, Ted Williams in Sutton Coldfield. He had a blue suit tailored for him and we were able to choose the colour and the fabric, lining and embroidery which was a bit like a pick and mix. He completed the look with a crisp white Eton shirt, Boss knitted tie and tan shoes. He did look mighty fine!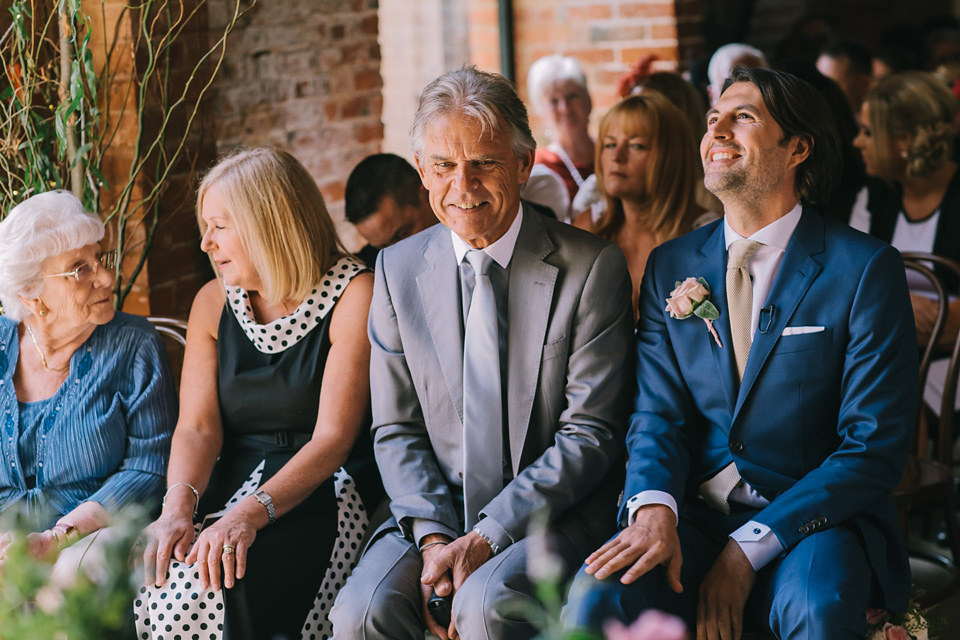 My other favourite part was choosing the tunes for the different parts of the day. Music is one of my big loves so having an excuse to create playlists was an absolute dream. My easiest choice however was choosing Give Me Strength by Snow Patrol to walk down the aisle with my dad to. The lyrics are simply beautiful and mean so much to us. As it nearly always makes me cry, I thought I'd blub down the aisle. As it turned out, the gentle guitar intro set a member of staff off while I remained dry eyed with a big smile on my face as I walked into the room (very importantly for me, ahead of my bridesteam in traditional English fashion!)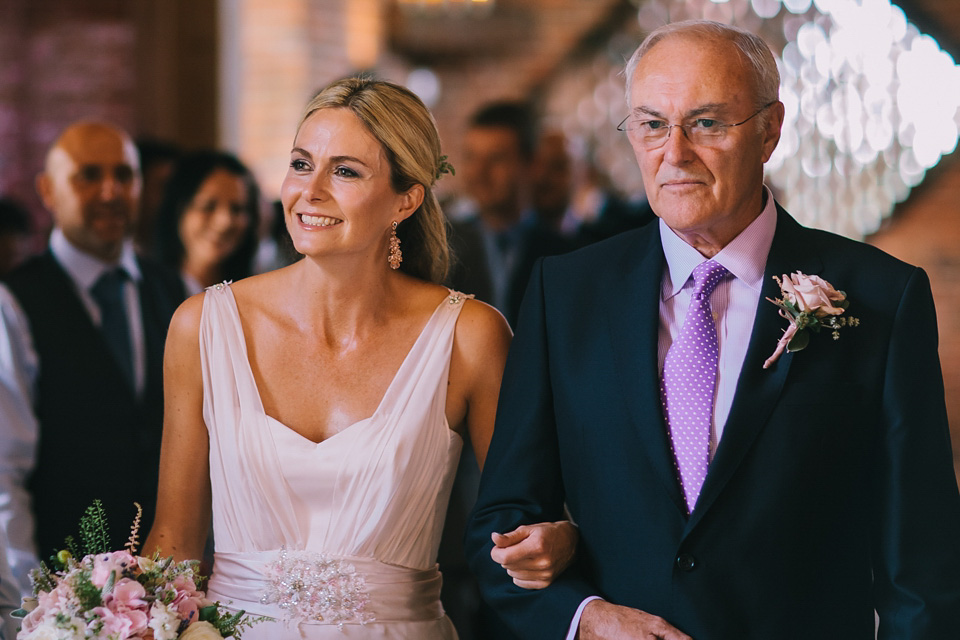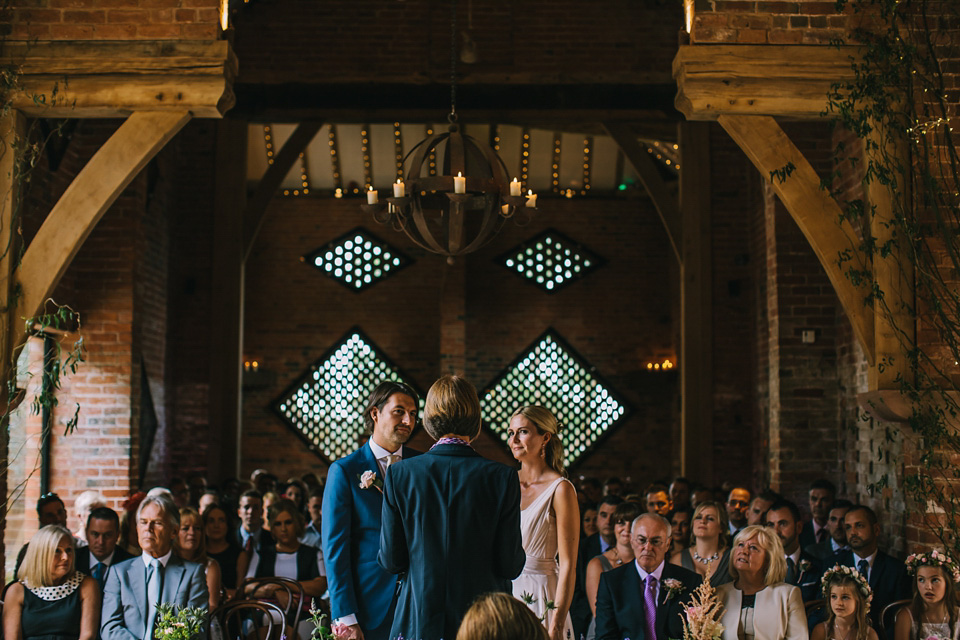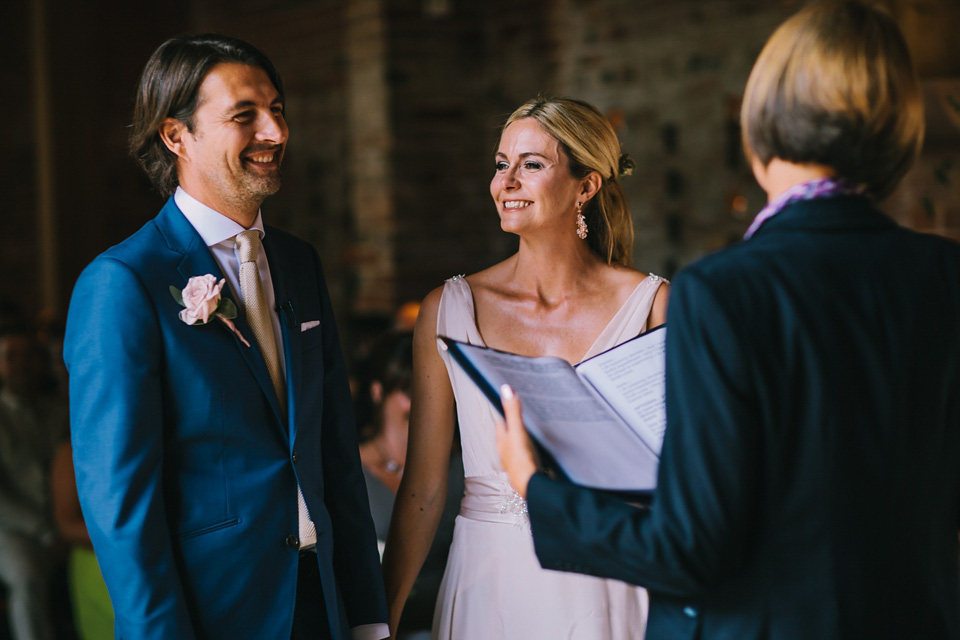 One of my favourite parts of the planning process was choosing the readings for the ceremony. I was incredibly pleased with the final three as I felt like they could have been written for us personally. One of them was this keeping-it-realone by Bob Marley that was read by one of Darren's friends:
'He's not perfect. You aren't either, and the two of you will never be perfect. But if he can make you laugh at least once, causes you to think twice, and if he admits to being human and making mistakes, hold onto him and give him the most you can.
He isn't going to quote poetry, he's not thinking about you every moment, but he will give you a part of him that he knows you could break.
Don't hurt him, don't change him, and don't expect for more than he can give. Don't analyse.
Smile when he makes you happy, yell when he makes you mad, and miss him when he's not there. Love hard when there is love to be had. Because perfect guys don't exist, but there's always one guy that is perfect for you.'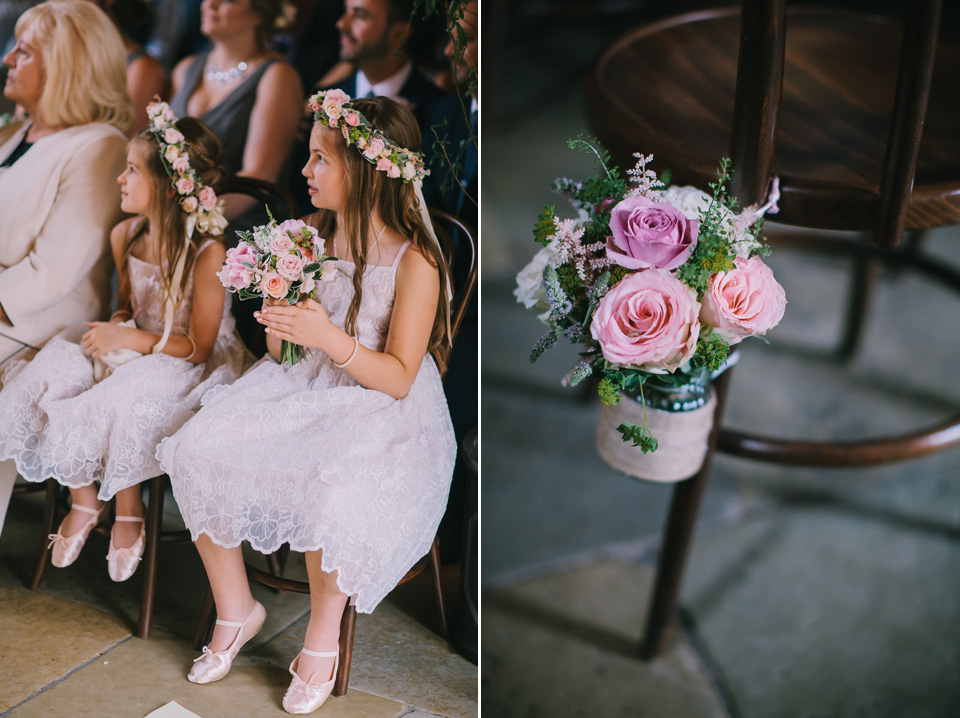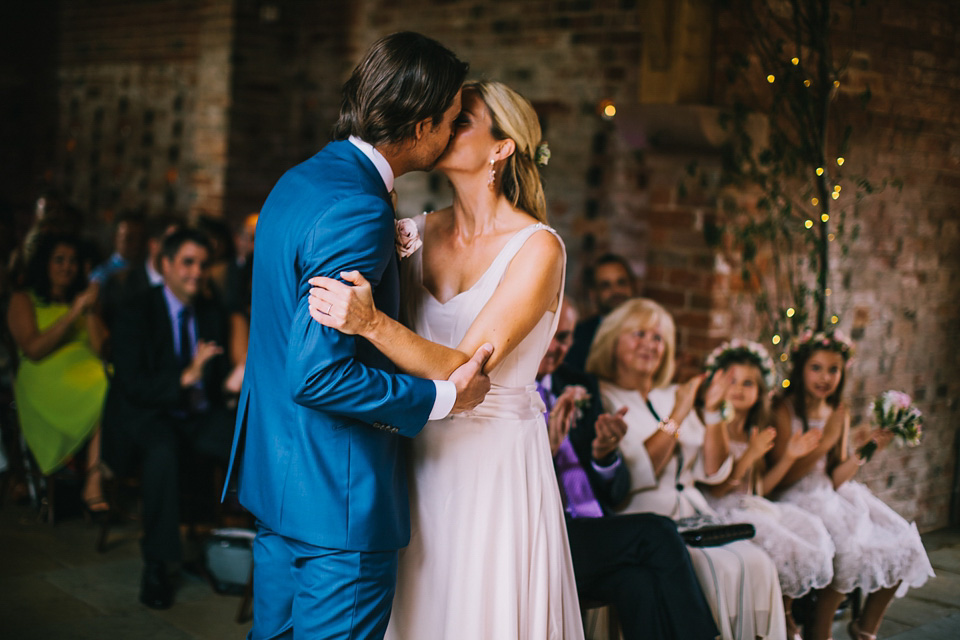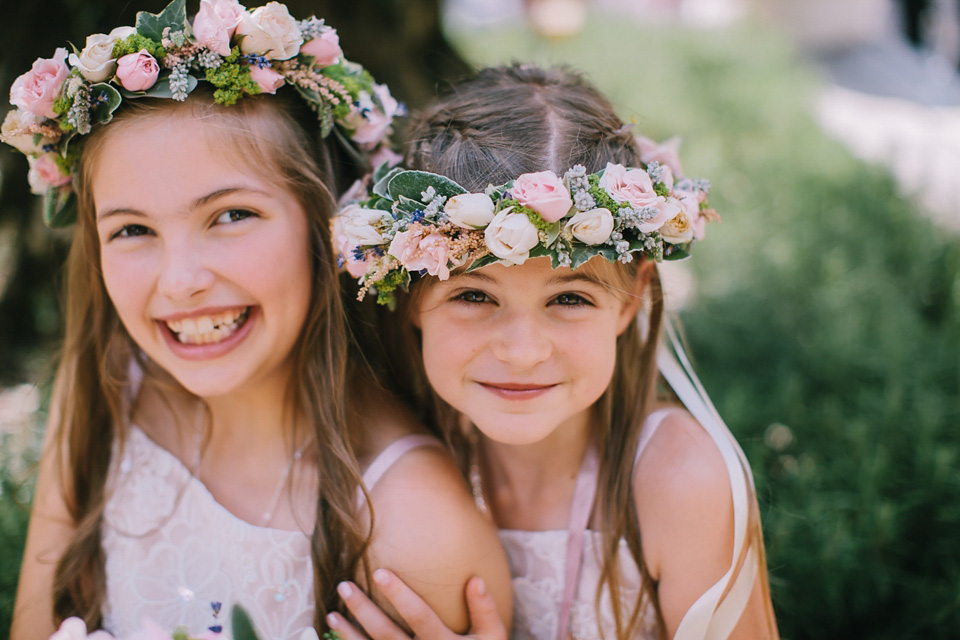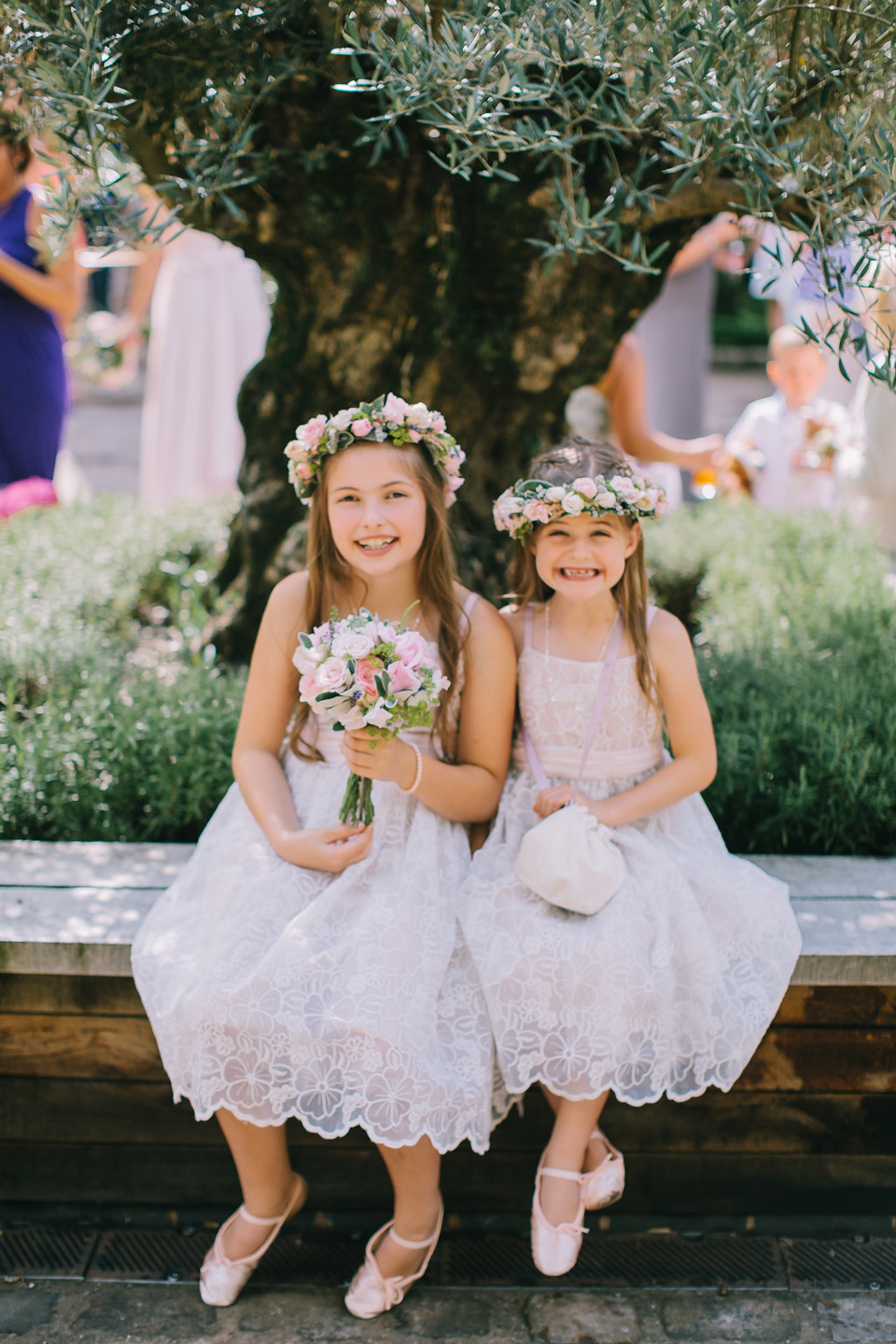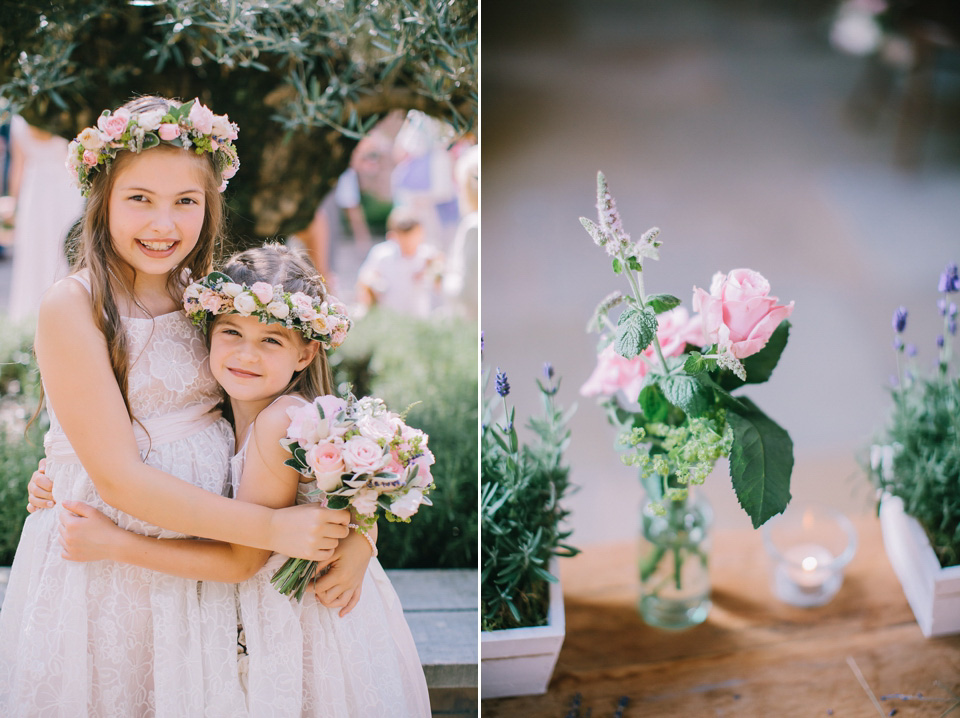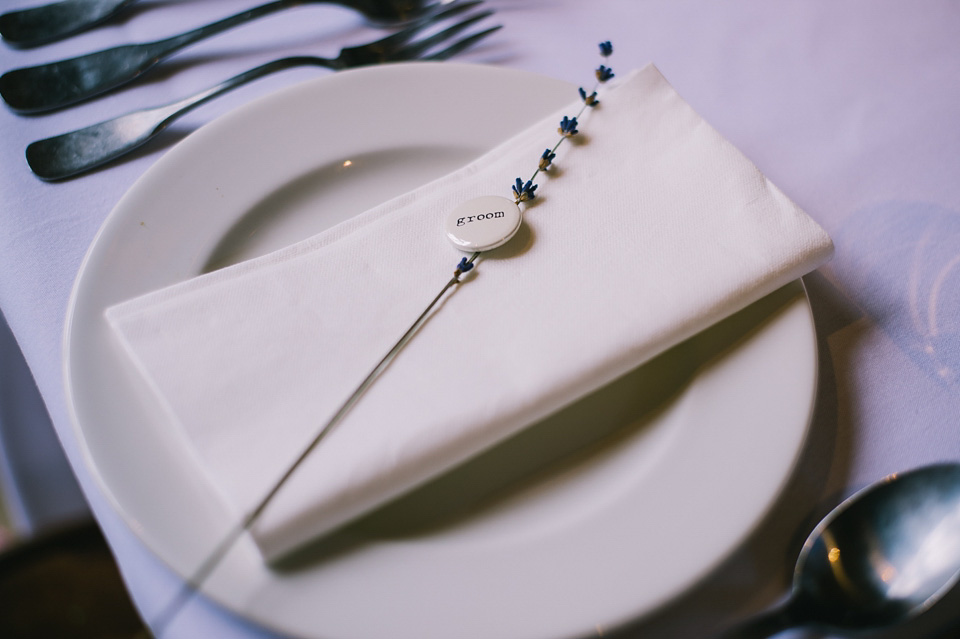 We didn't have favours, nor did we ask for gifts. Instead, anyone interested was asked to make a donation to either Cancer Research or Mind as these two charities are close to both of our hearts.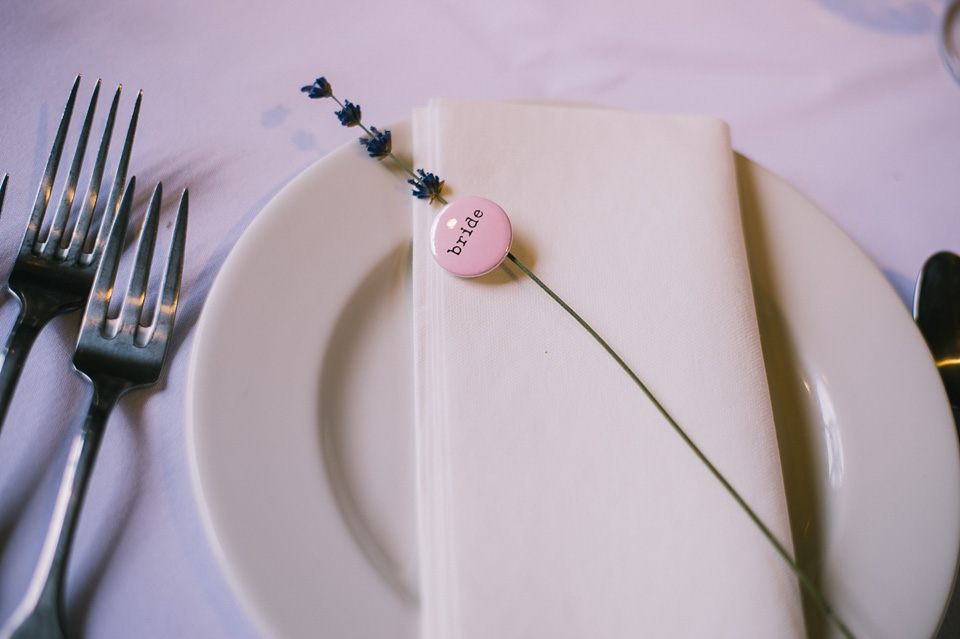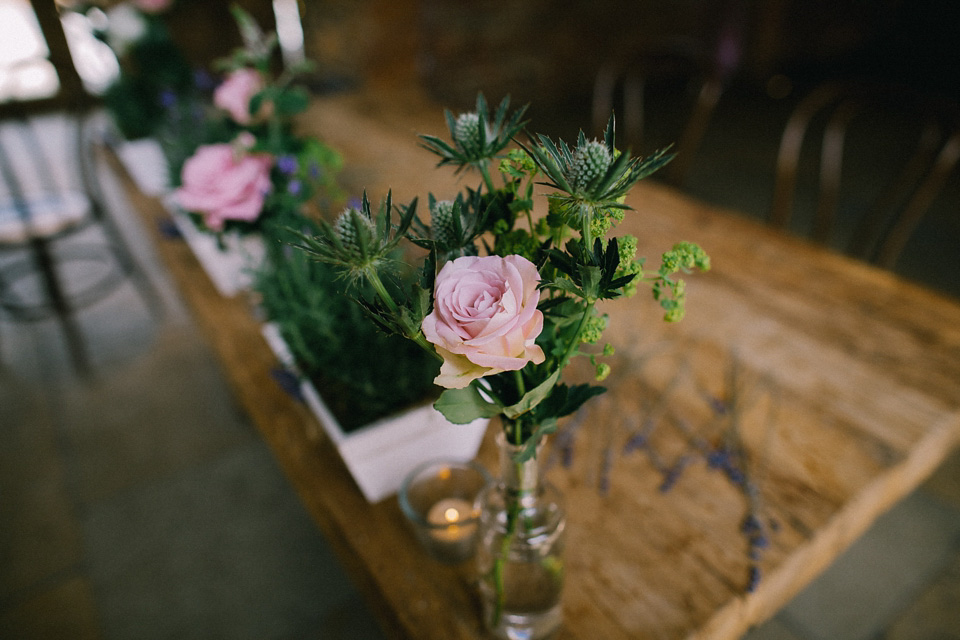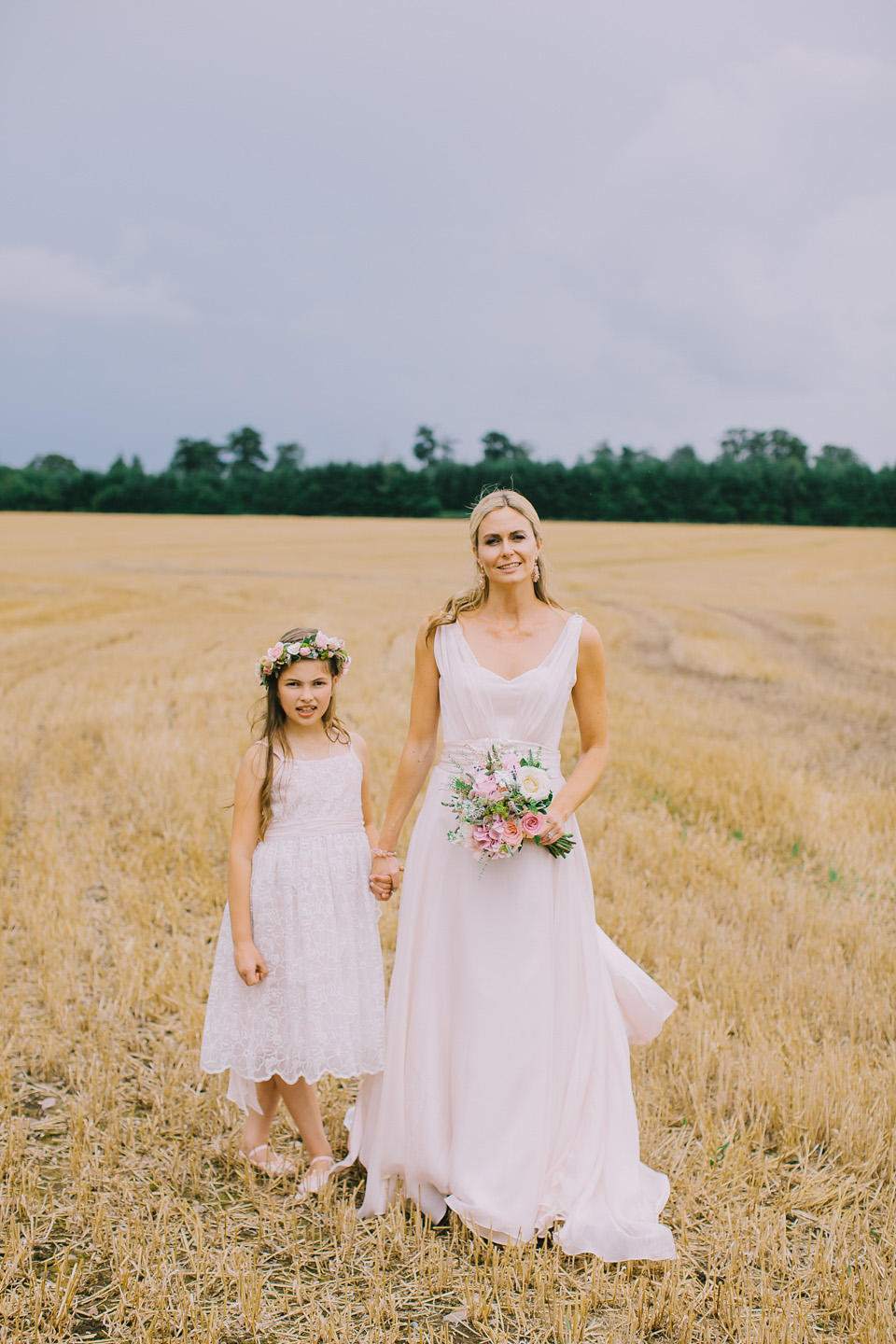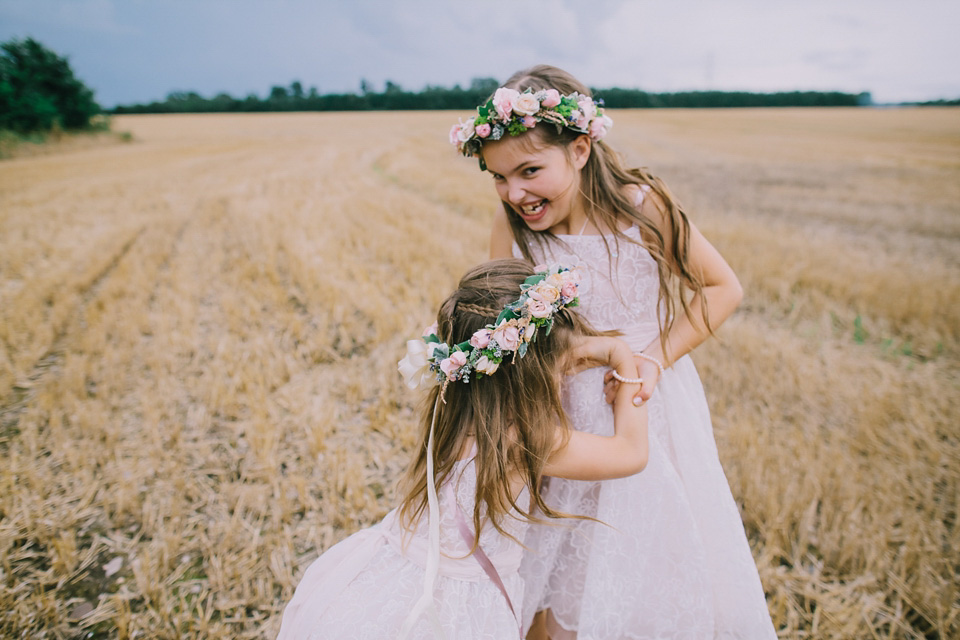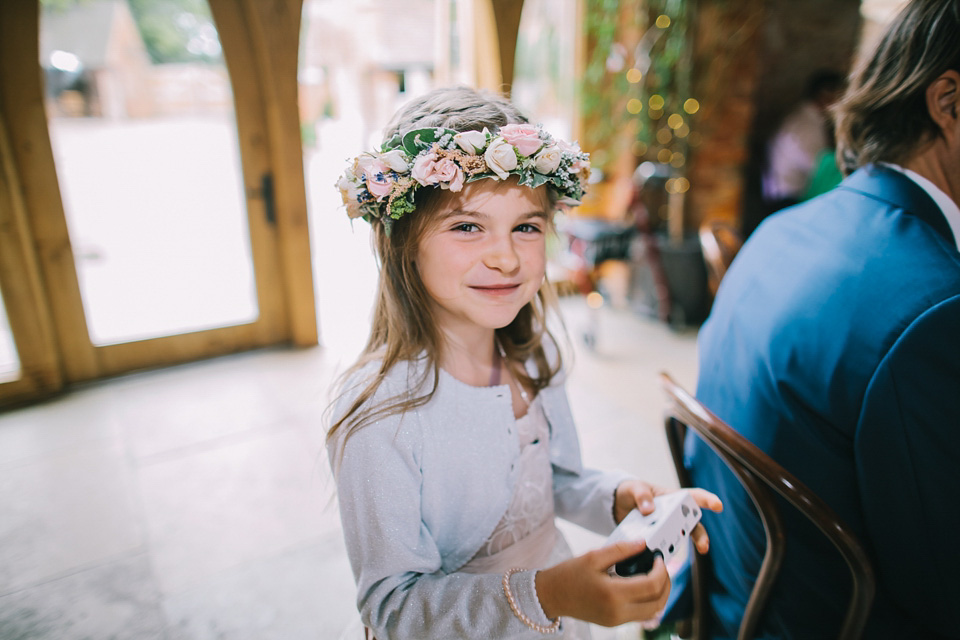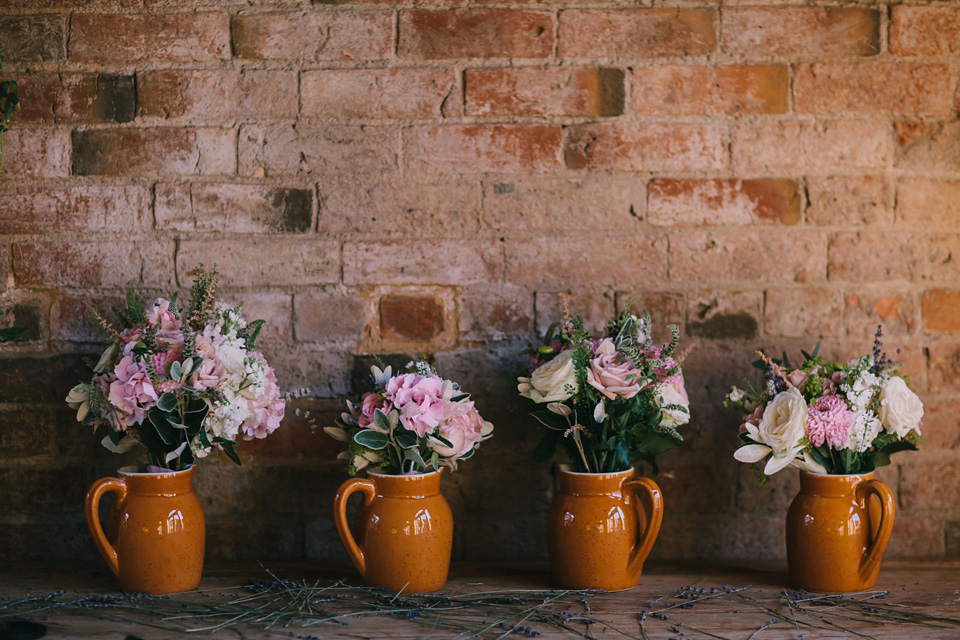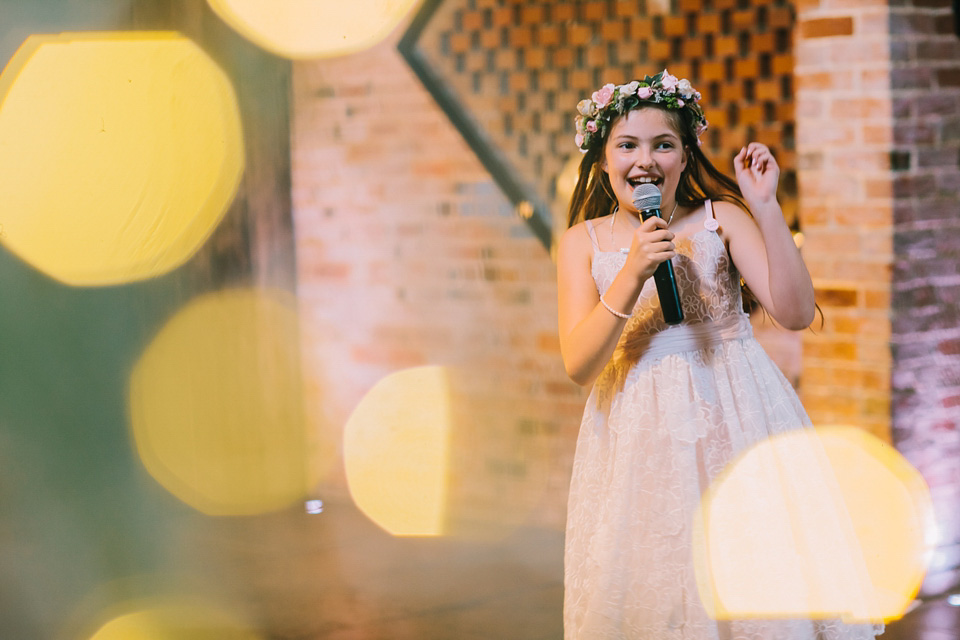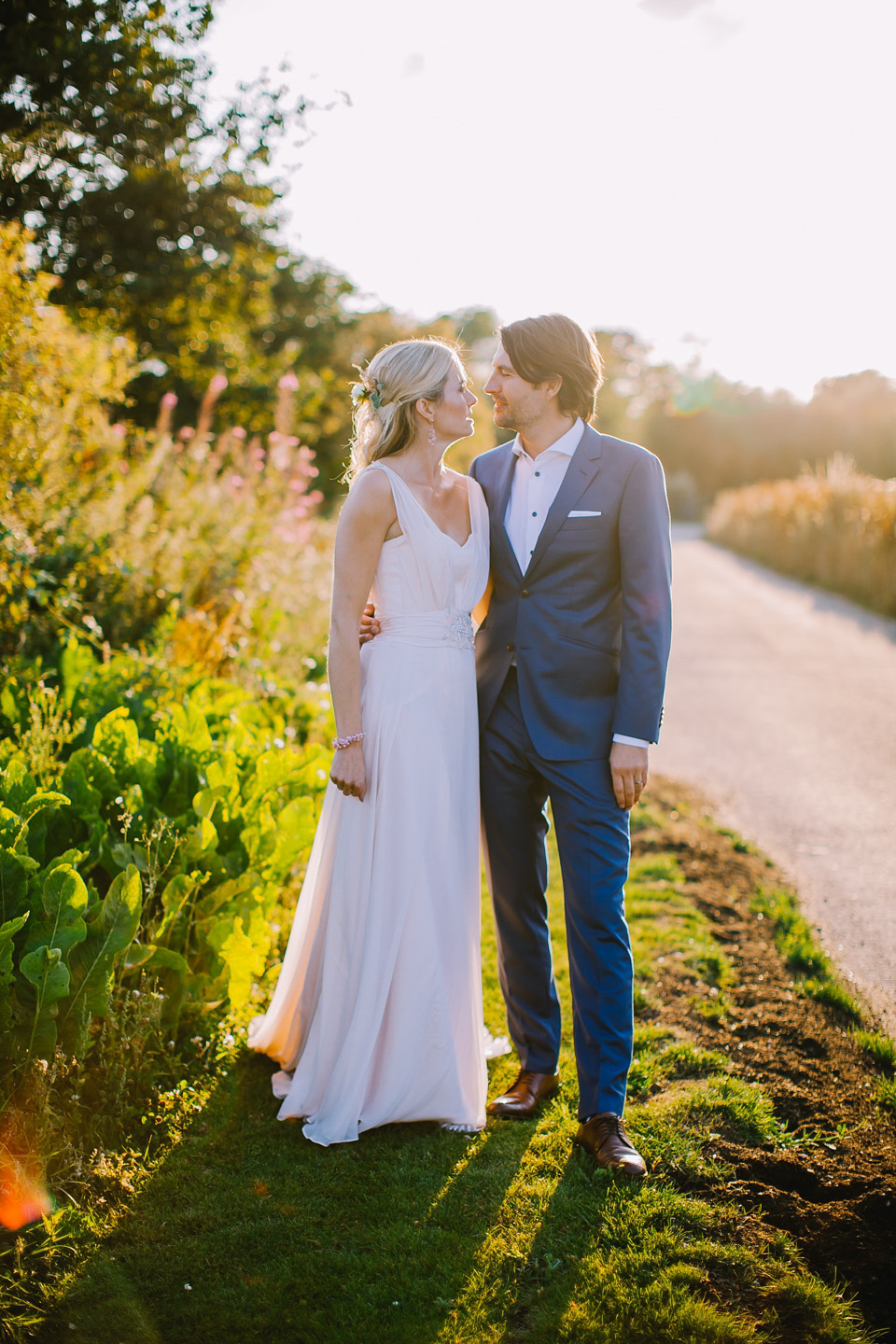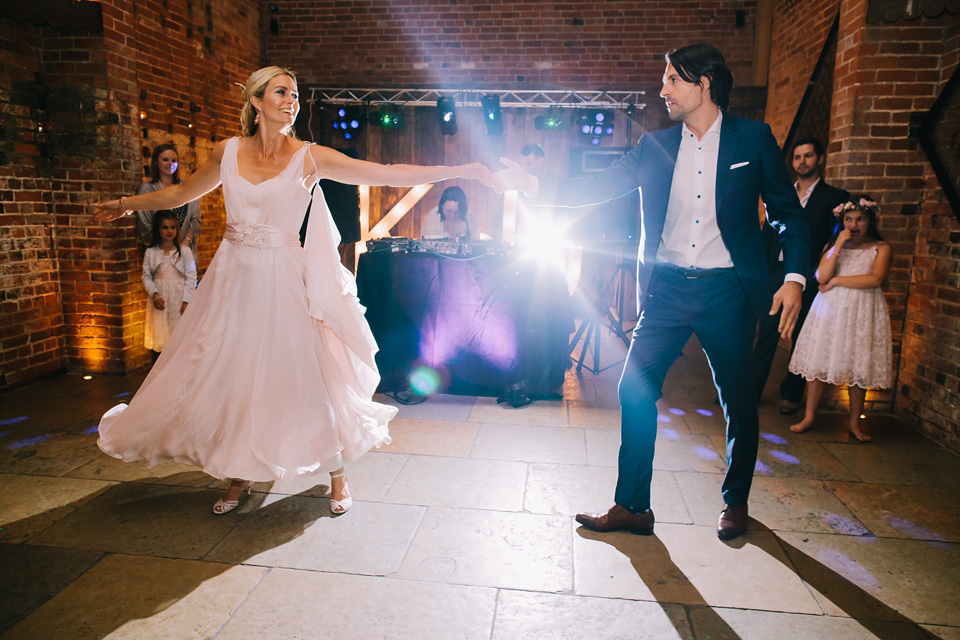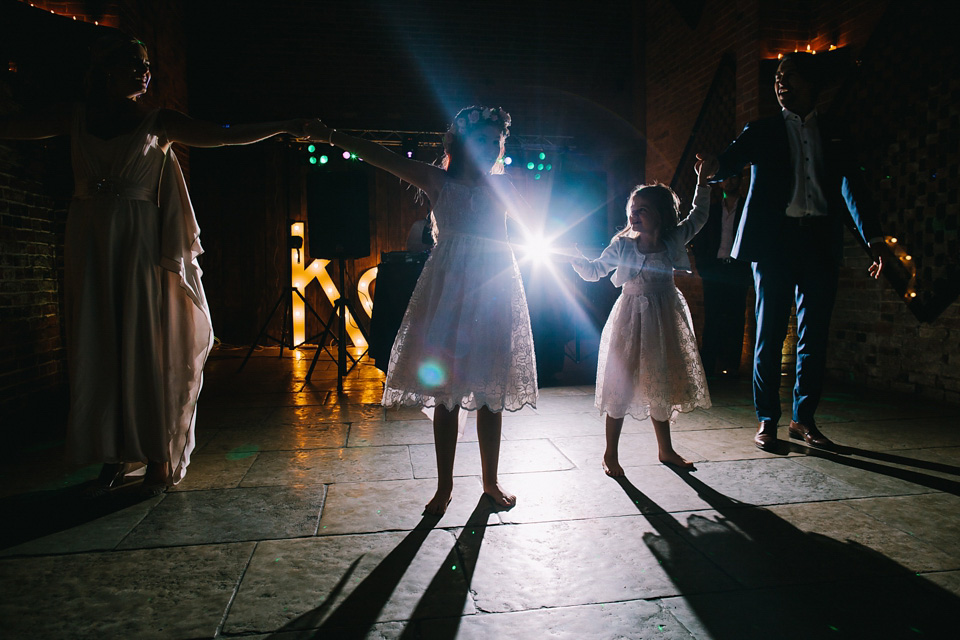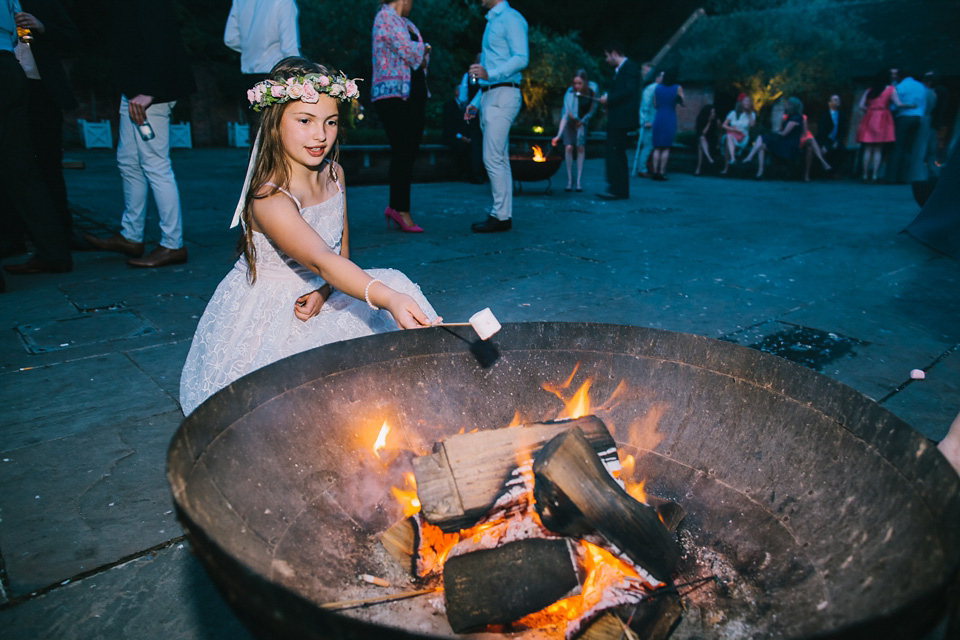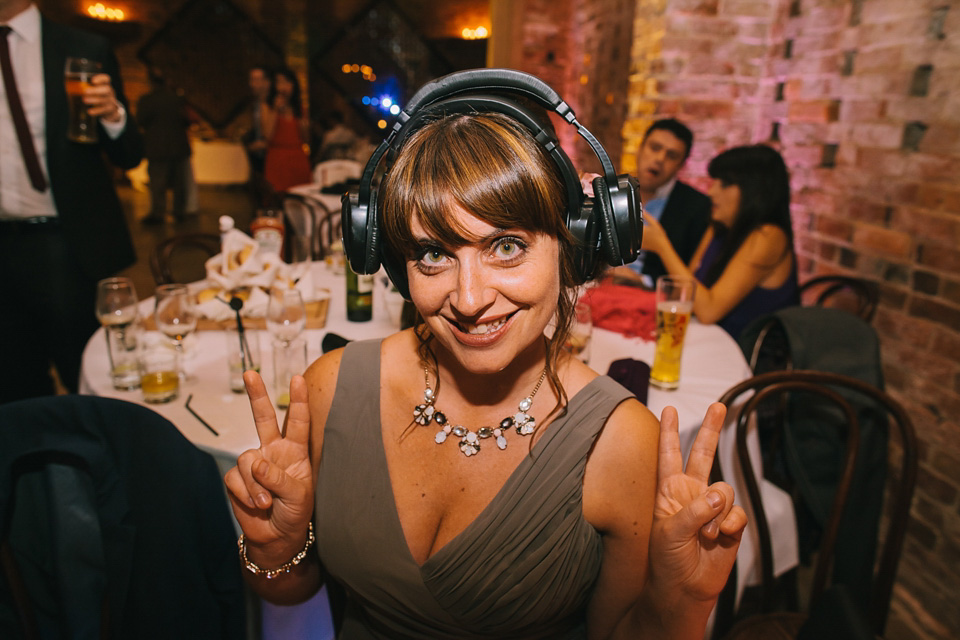 We were already learning how to dance so it seemed natural to have a proper first dance that was fun to learn in the run up to the wedding with our teacher Richard. Following on from that, and much to Darren's concern at it being a flop, we went for a silent disco. Darren and I each made a playlist and the third channel was DJ controlled. It was ace! Having those headphones on takes you into a much more private world so the dancing is a little wilder and the singing a little rowdier plus being able to flip off a song you don't like and change it for one you do, keeps even more people on the dancefloor. I noticed most Facebook posts the next day mentioned the fun they'd had in those headphones 🙂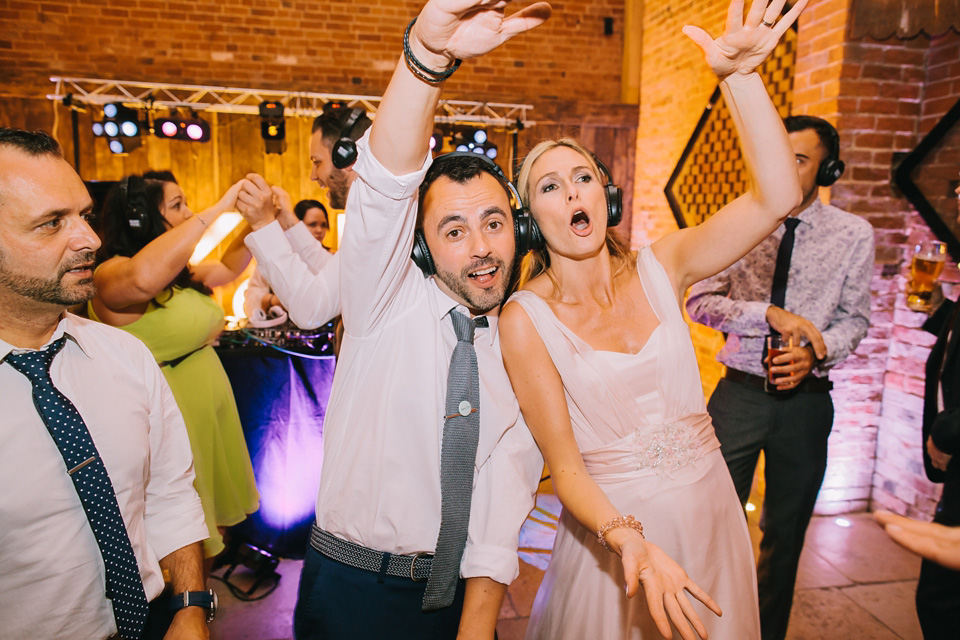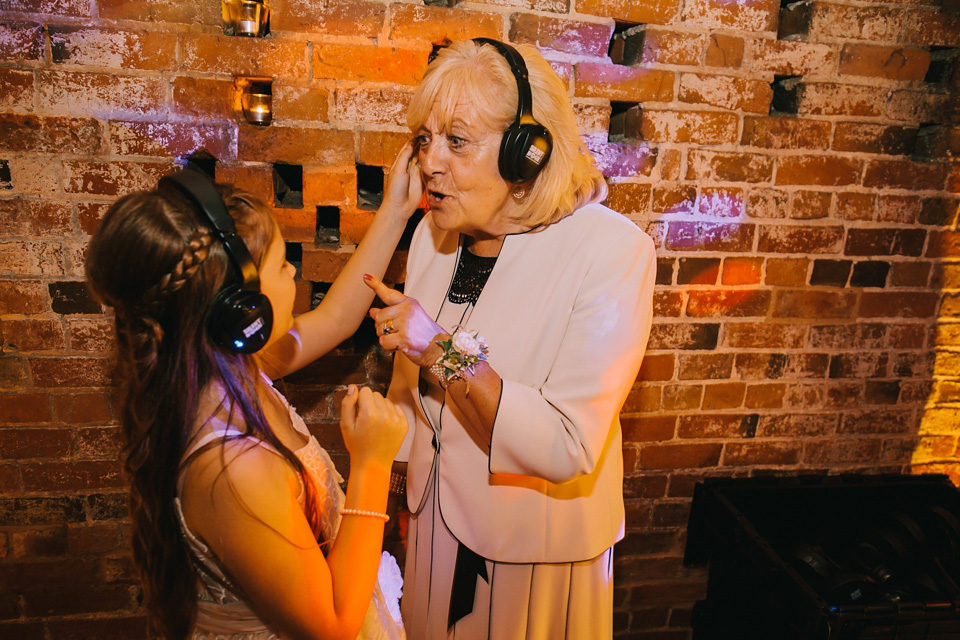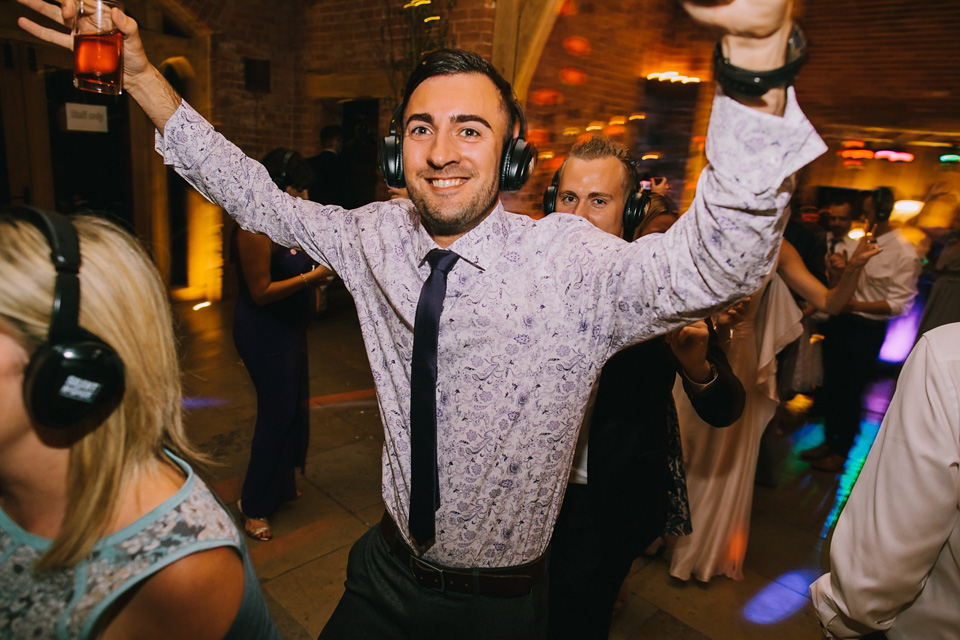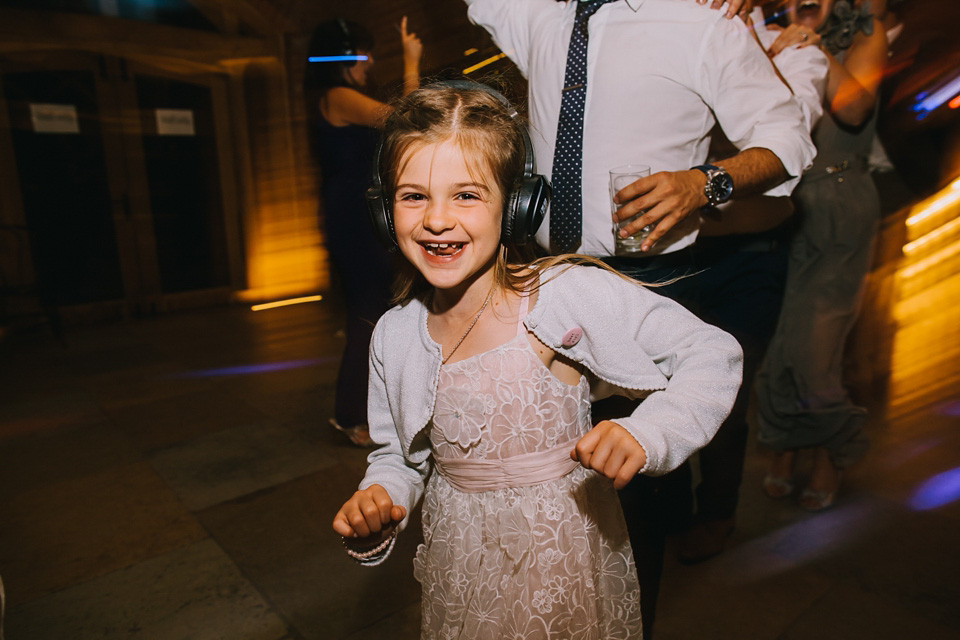 Words of wedded wisdom
Do not underestimate the amount of time you need to get ready in the morning! Our ceremony wasn't until 3pm and our preparations had started before 10am so I envisaged eating a leisurely breakfast and drinking prosecco with my best mates. As it was, I was being spoonfed scrambled egg on the go and us three ladies were thrown into our dresses with just 10 minutes to go!
Find people you trust and have complete faith in, whether that is family or friends or excellent professionals. You simply do not have the time nor the brain space to be in control on the day and neither should you. Have fun, laugh, cry, kiss and have an amazing day with all your favourite people.
Don't worry if your groom isn't that interested in the planning process. I gave up asking Darren about decisions after a while and just made the most of getting my own way. I knew he wanted to be married, he just didn't really care if we toasted marshmallows over the fire pits or had colour co-ordinated confetti!
If I could do it all over again, would I change anything? Hell yeah! Not that there was anything wrong with our wedding at all but there are so many other ways to do it – I want to try them all! 😉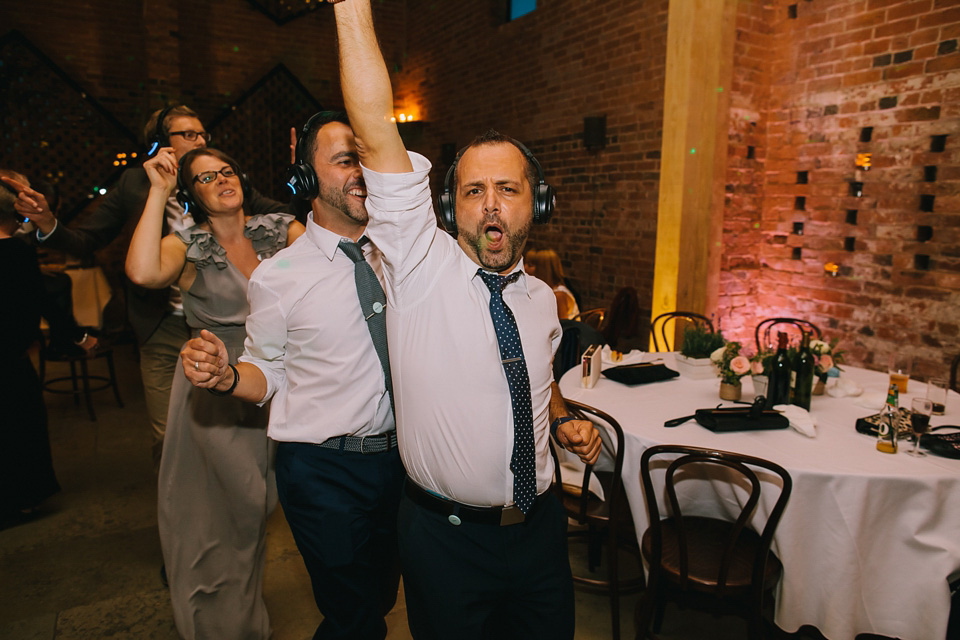 As for the day itself, I was on a super fast moving conveyor belt, I had an amazing time until I dropped and I hardly stopped smiling. I think my favourite bit was walking down the aisle, seeing everyone and then seeing Darren finally turn to look at me. Luckily I have too many fabulous memories to choose from.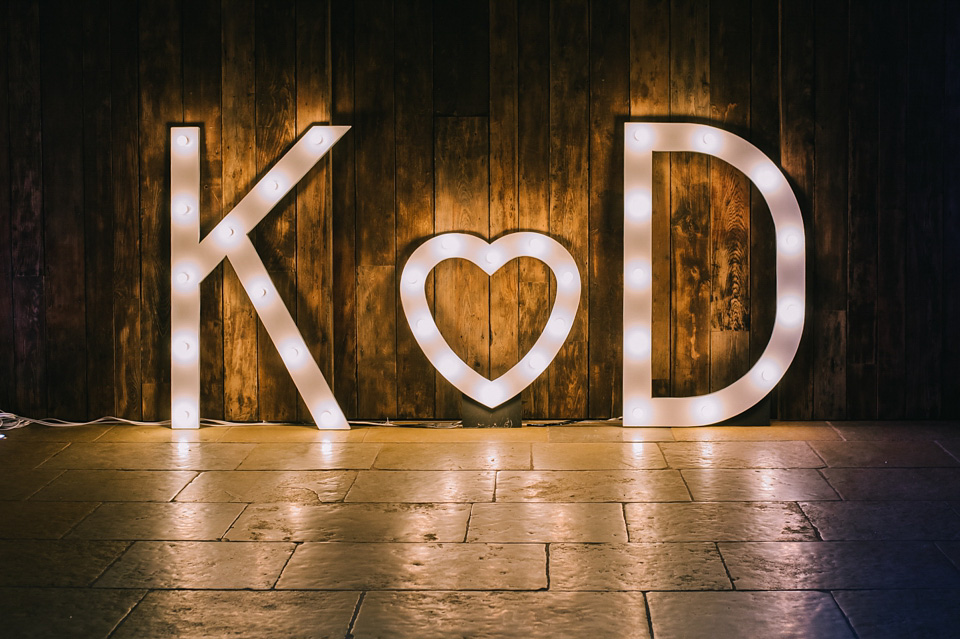 Finally, my last bit of Love My Dress inspiration came from Clara and Jason's wedding that I read for the first time back in June. I was so touched by the sentiment in Clara's words and then emotionally lifted by the video prepared for them by their friends. I decided that I wanted one of those videos for Darren who, without groomsmen for company, would be alone for a while on the morning of the wedding. I wanted to create a surprise to make him smile so I asked our friends to record a clip of themselves singing along to Darren's favourite cheesy song. I edited the clips together and sent it to him a couple of hours before the ceremony. He did indeed laugh and it was well worth the effort.
All my love,
Katie xxx
Photographer – Chris Barber
Videographer – Simon Clarke
Venue – Shustoke Farm Barns
Dress – Sarah Willard
Jewellery – Ted Baker at House of Fraser
Bridesmaids – Amanda Wyatt from Designs on you bridal
Girls – Monsoon
Bridesman – Zara
Groom – Ted Williams
Florist – Lily Jones Flowers
Cakes – Carry on Cupcakes
Stationery – Peaches & Cream
Rings – Clearwater Diamonds, Birmingham's Jewellery Quarter
Hair & make-up – Jodie Hazlewood
Silent disco – Silent Noize Events
Illuminated letters – Penny Lane Vintage Hire
Bags, badges & pretty tape – Wedding in a Teacup
Colour coordinated confetti – Shropshire Petals
Dance lessons – Richard at The Right Foot, Walsall
Bride & Groom figurine – My mini you