March is without doubt my favourite month of the year, it begins with our anniversary, ends on my birthday and brings the first signs of spring along with it.  Sam and I celebrated our ninth anniversary this month, which means that we have now been together for almost half of our lives. When I look back on all the important milestones in my life, Sam has always been right there with me. From blonde braids age 12 to razor cut bob age 21, Sam has been the constant. We have a shared history that would be impossible to untangle, but I wouldn't have it any other way.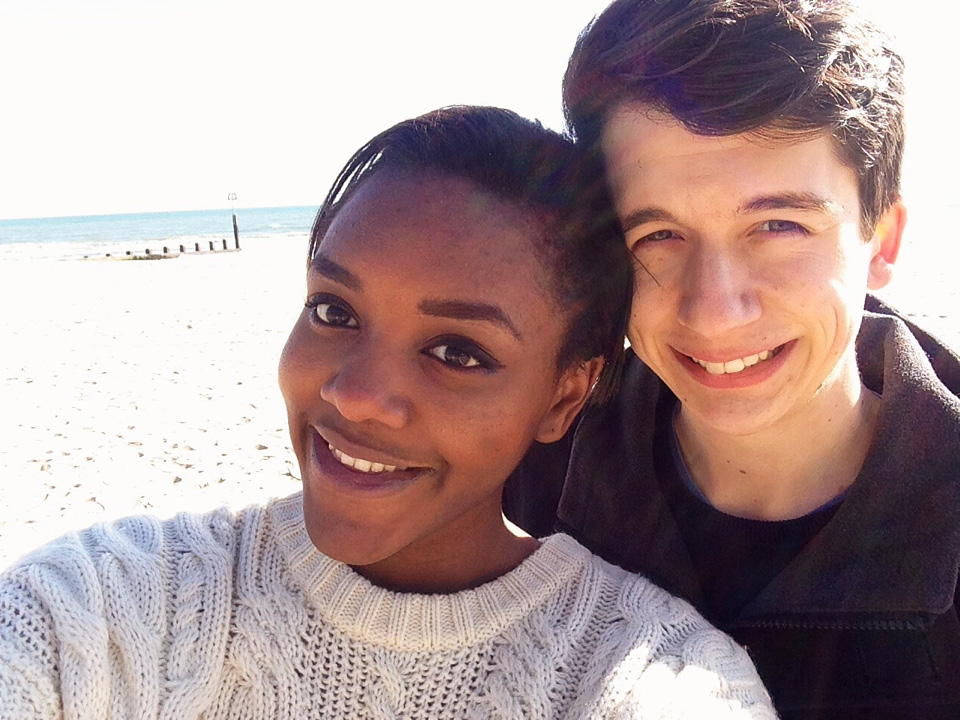 Our wedding is in just over four months and we have officially been hit with the full force of wedding planning urgency, so when I sat down to write this post, I had no idea where to start. I thought about showing you the beautiful invitations that Sam has painstakingly hand crafted or introducing you to my eight wonderful bridesmaids, but my mind wondered off in a different direction. After reading Madeleine's last post as a Lovette where she shared her words of wedded wisdom, I started to think about the memories I hope to have of our wedding day.
Over the last year and a half that we have been engaged, I have spent countless hours thinking about the practicalities of the wedding, but I have never really asked myself exactly what I want to feel and remember.
So I started to put together what I now call my 'intangible wedding wish list', of all the things I hope for on the day that money can't buy:
To have a good night's sleep before the wedding
I assume the same goes for most people, but when I have a big day coming up, I tend to find myself either lying completely awake, or falling in and out of vivid nightmares about the looming event. I would love to wake up on my wedding day feeling like I've slept like a baby and ready to face the day
To not cry down the aisle.
I really don't want to cry down the aisle. Firstly, my crying face is not a pleasant sight. Secondly, I know that if I do cry, it won't be a gentle, graceful wimper – it will be full on bawling and howling, then the guests will think I've got cold feet and it will be awkward for everyone. I really, really don't want to cry.
 To let things go wrong and get over it quickly
At my year 11 prom, I forgot to put mascara on. It took me at least the two hours of the night to get over the fact that it was the night I had waited for so long to come and I didn't even have mascara on. I hope that if I forget something equally as insignificant on our wedding day, that I won't let it bother me.
We are having fish and chips as our wedding meal and I want to eat every last battered morsel including the mushy peas. I imagine that getting married is a bit of an overwhelming experience, but I hope that I feel relaxed enough to eat till I'm suitably stuffed.
 To not drop food on myself
I have avoided wearing white clothes for years, because within a few hours of wearing a pristine white top or dress (or trousers or hat), I am likely to have unknowingly accessorised with a chunky blob of ketchup. A lovely, clean, wedding dress just screams ketchup stain opportunity. I suppose my options are either to be extra careful, or to invest in a custom made bridal bib.
Since I was a child, my camera has been like an extension of my hand. So even though I know we will have beautiful professional wedding pictures, I want to have a few of my own photos that will be my personal visual record.
Spend quality time with guests
I know it will be impossible to speak to every guest at length especially when there are over 150 of them. But I want to be able to look back at the wedding and feel  like I made the most of having all of my loved ones together in the same place for the first, and most likely last, time.
Those are the things that have stuck out in my mind so far, but I imagine the list will evolve as the day draws closer. When my turn comes to share my wedded words of wisdom, I will let you know how realistic this wishing turned out to be. I believe Lovette Lyndsey will be walking down the aisle any day now; I can't wait to hear all about it soon!
Until next time,
Kay x