Hello there you – I'm interrupting our schedule today to tell you something important and time-sensitive – and that involves a bit of a treat for 20 of our readers.  Brides, grooms and anyone planning or organising a wedding right now – what are you doing on 10th or 11th April? If you've no firm plans in place and can get yourself to London, then I urge you to get travel plans in place today to attend the Quintessentially Weddings Atelier.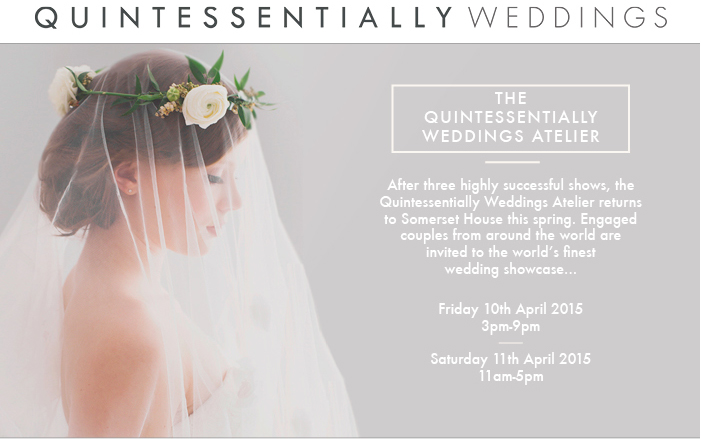 The first 20 readers to sign up to attend the Quintessentially Weddings Atelier through completing the simple form below, will receive a sought after invitation to this exclusive event, where you will be able to experience Quintessentially's exceptional service first hand, meet some of their world-class planners and be introduced to some of the industry's finest suppliers.
Quintessentially will be in touch via email by Wednesday next week to confirm if you have secured entry.
For those not in the know, Quintessentially Weddings was founded by expert event planners Anabel Fielding and Caroline Hurley, who have been organising and producing luxurious, bespoke weddings all around the world for the last 10 years. This dynamic duo have amassed an incredible planning team around them who are at the top of their game and respected highly across the industry. They have a unique level of access to industry luminaries and preferential rates that mean they can organise luxurious products and services for your wedding at the best prices you will ever pay.
Quintessentially established their Atelier event to showcase the products and services of some of the best suppliers in their little black book of wedding contacts.
Billed as the world's finest wedding show, the Quintessentially Weddings Atelier event is a unique and highly exclusive showcase, where couple's planning a wedding can experience, first hand, the exceptional service provided by the Quintessentially team and some of the UK's finest suppliers that they have listed in their little black book.
The Atelier will provide brides with insider access to luxury experts in a magical fun fair inspired setting. Guests will have a rare chance to receive one-on-one advice from these wedding industry connoisseurs, including premium designers, florists, jewelers and gastronomes, as well as to witness a unique bridal catwalk show.
The setting for this event had to be perfect – Somerset House is a large Neoclassical building situated on the south side of the Strand in central London, overlooking the River Thames, just east of Waterloo Bridge.  Here's a flavour of how the event looked last year, courtesy of photographer John Nassari.
Film Copyright (c) 2015, John Nassari
Doesn't it look and sound fantastic? I would have loved to have treated my best friend or Mum and I to an afternoon of luxury at the Atelier, had it been around when I was planning my own wedding.
Now, the most important thing to note about this event is that due to capacity and the Quintessentially team wanting to provide the very best experience they can for everyone who attends, entry is by invitation only. I, of course, have a little treat up my sleeve; Quintessentially have reserved 20 invitations exclusively for Love My Dress readers.  This is your chance to get your hands on a pair of these tickets for  yourself and have a very lovely Saturday, or indeed Sunday spent in the enjoyment of planning your wedding.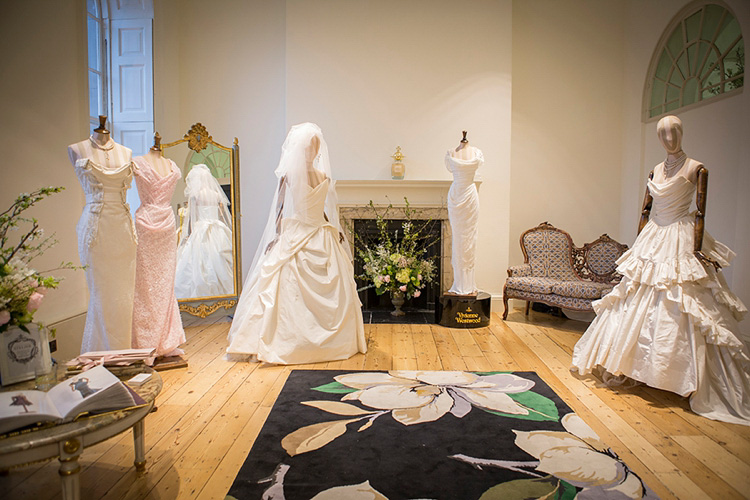 As you probably know by now, we have an Events Diary on Love My Dress® that lists details of events and happenings we think will be of interest and benefit to you.  But there are few wedding events that I'm prepared to fully get behind and shout about through my blog pages.
The Quintessentially Weddings Atelier is without any shadow of doubt one of those events. And the reason why is simple; I'm passionate about the UK wedding industry and all the many amazing suppliers who are part of it. That is right from the artisan crafts person producing beautiful things from their bedroom, through to the high level luxury suppliers used to working on large scale luxury weddings all over the globe.  We have an incredible wealth of home-grown skill and talent for those planning a wedding to draw from, whatever your budget may be.
Talking of budget, I appreciate that some of you may be put off by the term 'luxury' – that you might assume it means elitist, costly wedding services that you simply could not afford or justify paying for.  I'd love to remind you of this quote from this feature on why weddings are expensive (an absolute *must* read by the way)…
My first and most valuable advice is that you do not need a single 'wedding' product to get married. You need a registrar and a registry office and two witnesses.  Any other cost you should actually enjoy adding.  Be pleased to part with some hard earned cash for a celebration. (Emma Meek, Miss Bush Bridal)
Whilst this event is targeting the couple who have a little more money to spend, there is absolutely no shame in splashing out a little on your wedding day.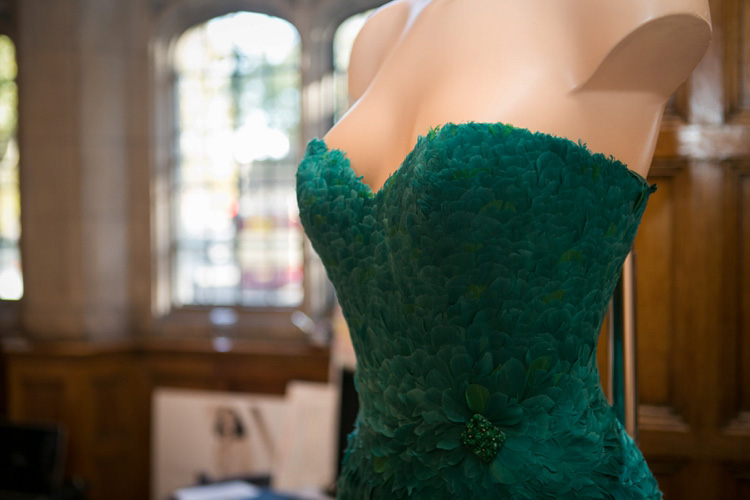 As part of Quintessentially, the world's leading luxury lifestyle group, Quintessentially Events is able to leverage extraordinary access and support from a wide base of international partnerships, products and services. Quintessentially Events now have seven offices around the world including London (HQ), Geneva, New Delhi, Hong Kong, Dubai, Côte d'Azur and Singapore.  If there is a brilliant wedding supplier out there, they know about them, and they have secured the most amazing preferential rates with them.
So I guess you'd like to know who will be at this event? This is the bit I start to feel excited – the thought of being under the same roof as so many creative geniuses – dress designers, stationers, artists, calligraphers, photographers, leaves me in my absolute element.  This year, visitors to this beautiful event can expect to mingle with and chat about their wedding plans with the likes of Chanel Beauty, Swarovski, Jimmy Choo, La Perla, Mikimoto, Matthew Williamson and Laduree.
Some firm Love My Dress favourites will also be in attendance, including the incomparible and absolutley fabulous Cutture who do the most mind bogglingly amazing things with lasercut stationery like you've never seen before, Rosalind Miller Cakes (cakes to literally kill and die for), Phillipa Lepley,  the Raj Tent Club, Kissing Gate Films and Thoughtful Flowers.
Honeymoon planning experts Mr and Mrs Smith will also be in residence. I'm a huge fan of this brilliant concept in organising romantic getaways in the most beautiful boutitque hotels around the world.  We used Mr & Mrs Smith for our visit to New York last year – watch out for a feature coming soon on our stay at the Soho Hotel in the Meatpacking District.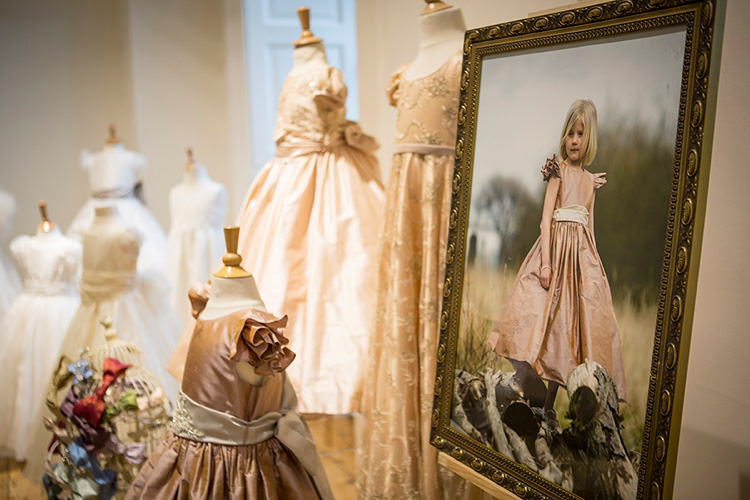 Other exhibitors whose name caught my eye include Little Eglantine for the maids, Megabooth for the fun and frolics and Gillian Million for her expertly crafted bridal headpieces.  Luxury bridal fashion design newcomer Zaeem Jamal will also be exhibiting – a designer who first fell on to my radar when I spotted his exquisite designs at The White Gallery last year (scroll to the very end of this very long post, to see what I mean).
Planning a wedding is an exciting time and chance to indulge yourself in experiences you may never have the opportunity to enjoy again in your life. I think at least one of those things should be a visit to the  Quintessentially Weddings Atelier – the ultimate wedding emporium and a highlight of the bridal calendar.  This is a really wonderful opportunity for both you and your fiance to experience the very finest in artisan wedding showcase, curated by leaders in their field of luxury wedding and event planning.
Remember, you must complete either the form above or below, for your convenience,  to be in with a chance of securing entry to the Atelier. Quintessentially will be in touch via email by Wednesday next week to confirm if you have secured entry.
I'm making plans to try to be there and really hope to see you! In the meantime, you can find Quintessentially Weddings on Instagram, Twitter and Facebook.   You might also want to follow the hashtag #QWAtelier to keep up with the conversation on social media too.
Best of luck to you all and enjoy the rest of your afternoon,
Love Annabel x
Terms & Conditions
1. Entrants will be notified by email if they have been gifted with access to the Quintessentially Weddings Atelier.
2. Please ensure you bring a form of ID with you on the day (a bank card will suffice).
3. By entering your email in to the form below, you agree to allowing both Love My Dress® and Quintessentially Weddings to add your email to their communications database.
This is a sponsored post