Hello to you all – this morning's wedding is the loveliest of affairs, think wildflowers, a pretty Summer meadow and a day busting with outdoor celebrations, love and laughter. Jenny, a Special Needs Teaching Assistant, tied the knot with Alex, a Renewable Energy Electrician on 26th July last year at Alex's Aunt and Uncle's farm house in Hay on Wye in Hereford.
The couple appointed the fabulous Costa Sister Productions to capture their wedding in film.  I thought this was the perfect thing to share with you this fine Friday morning. Enjoy….
Film + Film Stills Copyright (c) 2015, Costa Sister Productions
"We just followed our hearts – we didn't really have a theme or colour, just all of the things we love tied into one day.  We used vintage crockery from 'Let Them Drink Tea'. We also painted pallets and made our own outdoor furniture. We painted blackboards and I made a huge 'Love' sign for the wall. We used props found at home and in the sheds, and a friend kindly let me borrow bunting.  And we also used lots and lots of fairy lights!"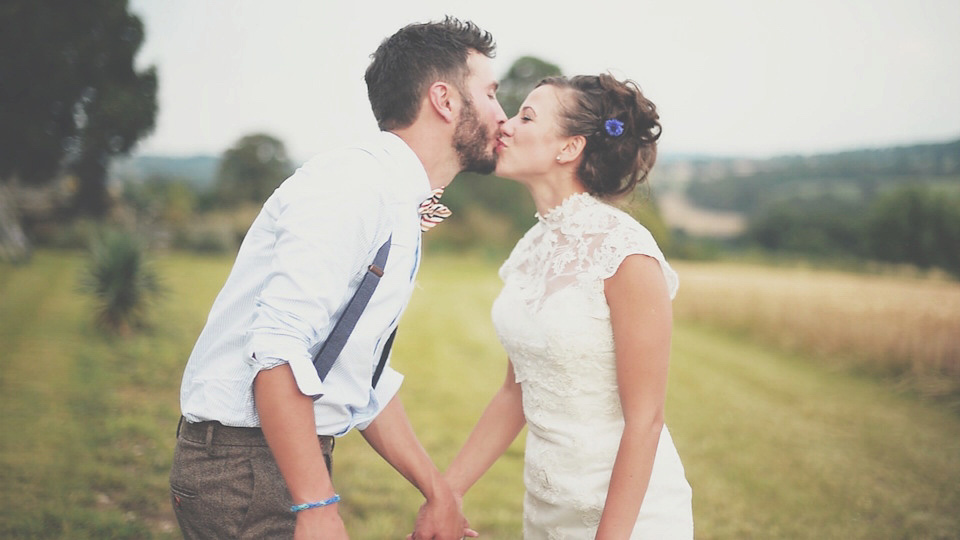 "We spent months growing wild flowers for our wedding. My mother in law was amazing at keeping them as they should be."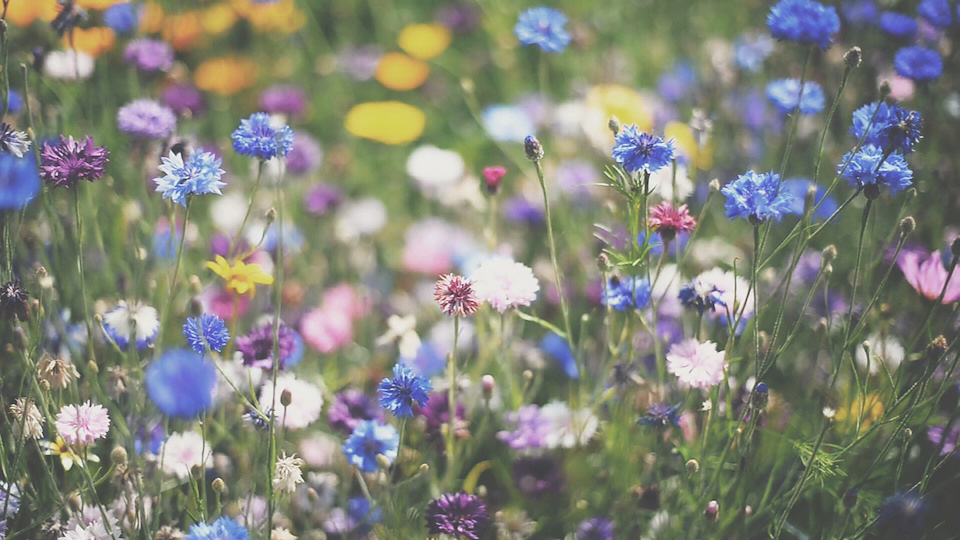 "My dress was by Justin Alexander, I bought it from a local shop called White Minx Bridal in Hereford. The staff were fantastic and I adored my dress from the word go – it was everything I wanted."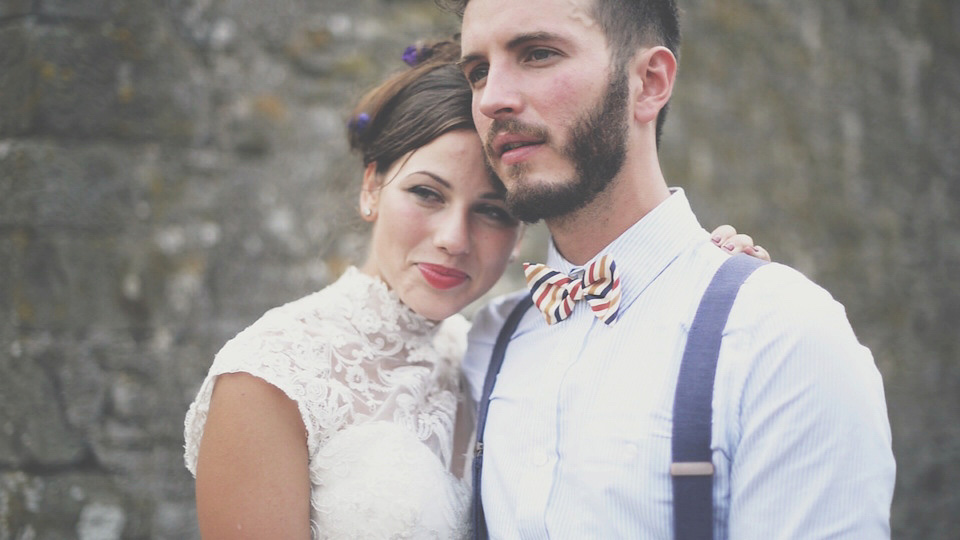 "Alex' uncle gave me a pair of Louboutins for a wedding present, and I also wore some Kurt Geiger heels, but I was mostly barefoot!"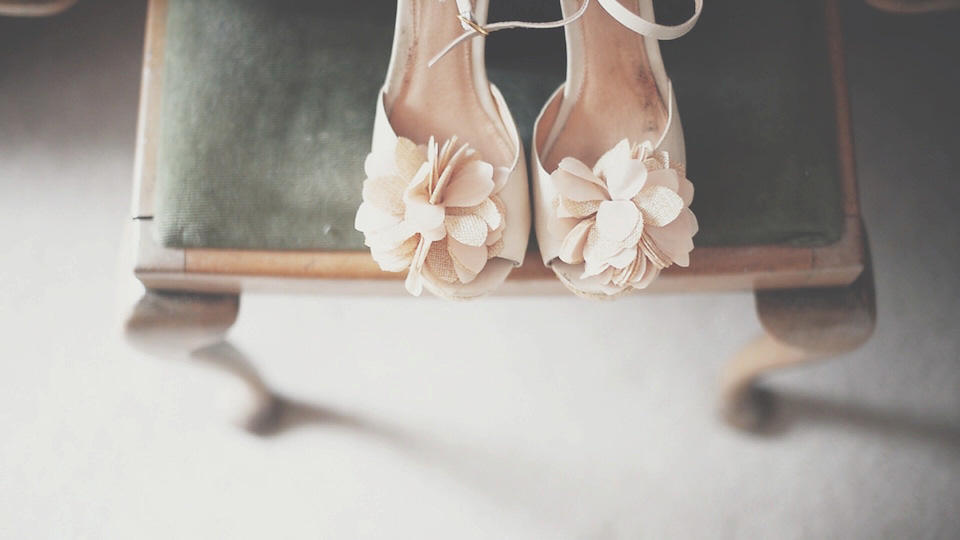 "Our film was created by the amazing Costa Sister Productions.  The girls were fantastic and the film itself was better than I could have imagined."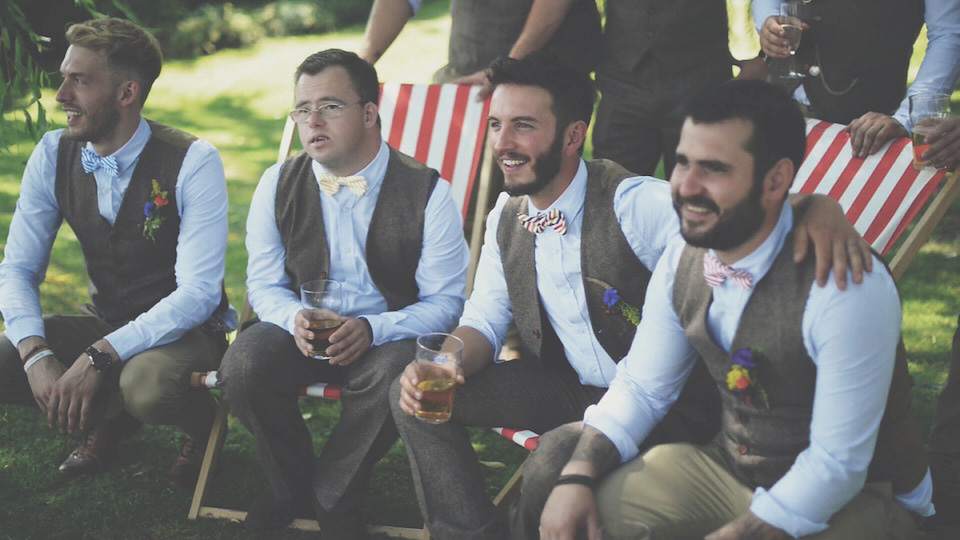 "My beautiful friend and colleague Beth, from 'Here Comes The Bride' had the task of perfecting my hair and it was perfect. My make up was done by the very talented Naomi Emmanuelle."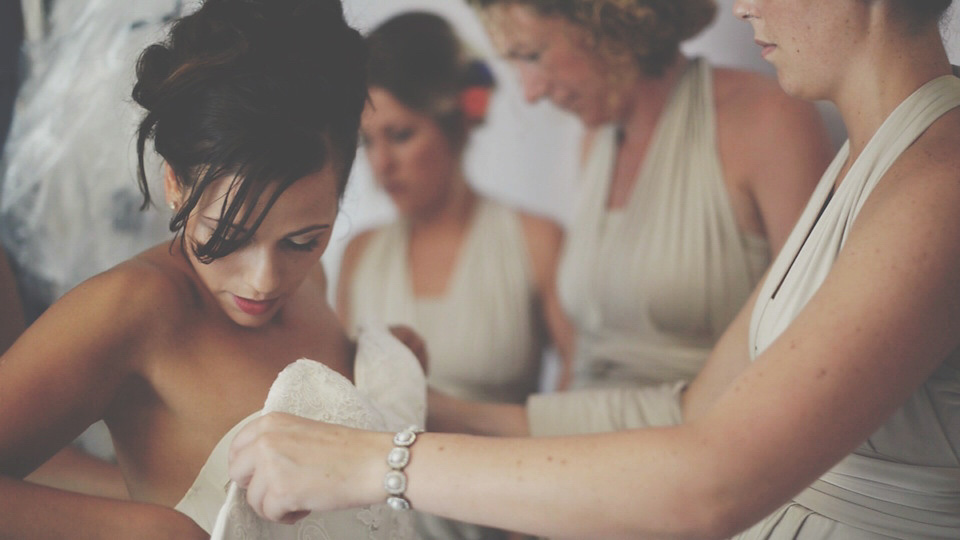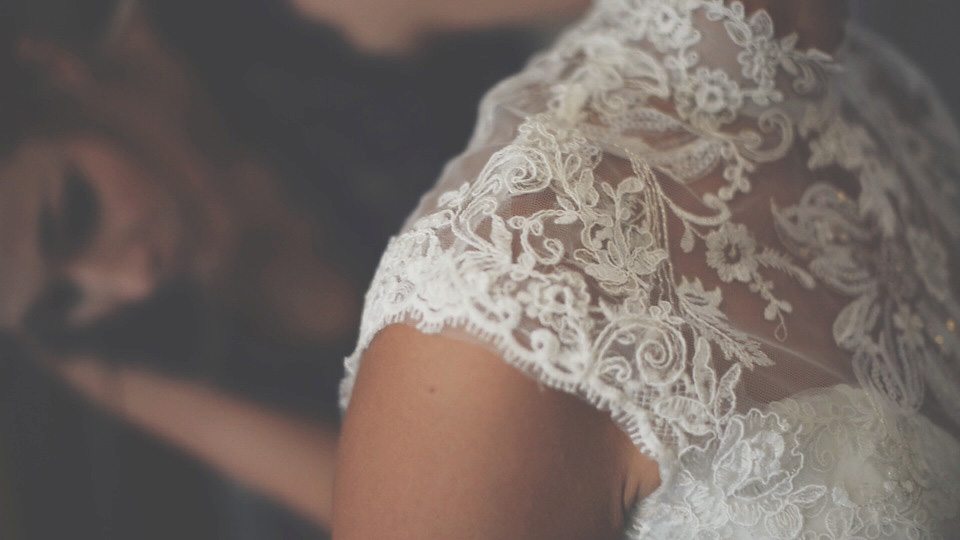 "My mum had made me a beautiful bracelet out of my Grandmother's pearls, but I was in such a rush on the day I forgot to put them on!"
Note to brides – remember to put your precious bits and pieces to the side and ask your bridesmaid to remind you to put them on!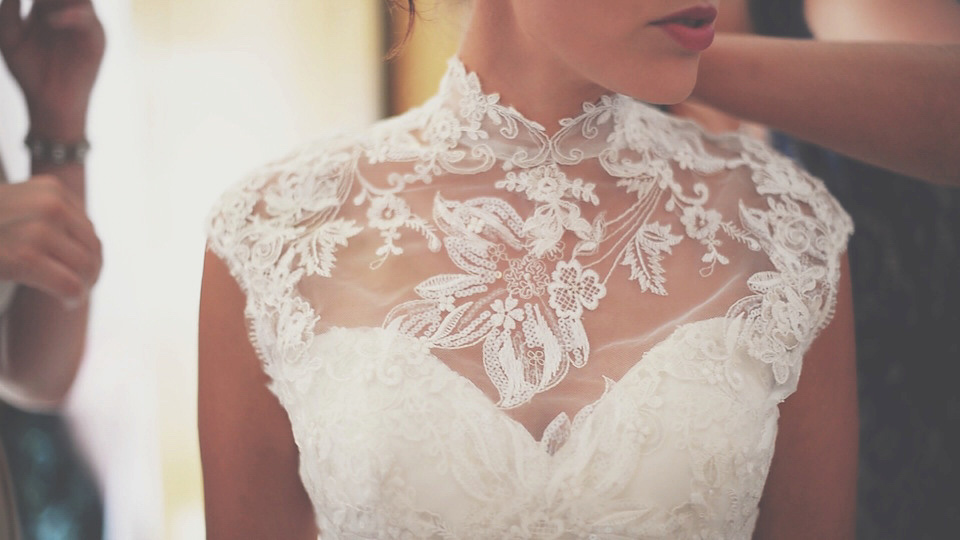 "We chose our florist, Collette of Dandelion Wishes, because her style was exactly what I loved and boy did she deliver! I wanted flowers to look like they had just been picked from the garden, lots of bright mixed colours, with as many beautiful wild flowers as possible. Collette did an amazing job!"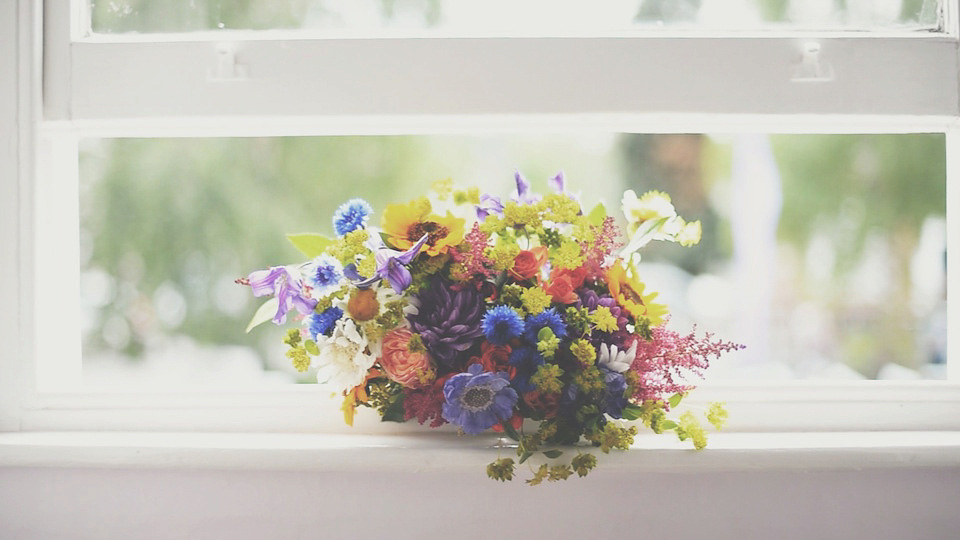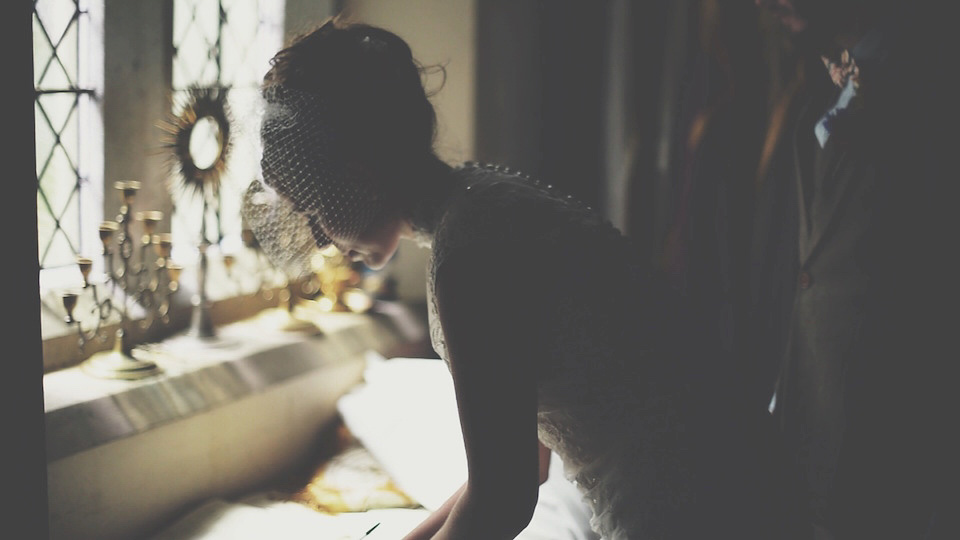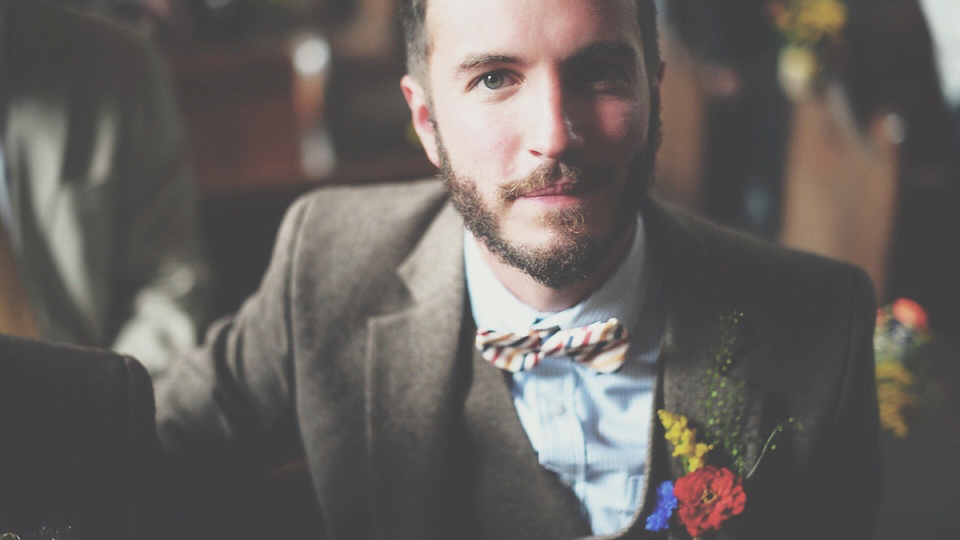 "We met in Hay when I came 'home' to visit friends.  We ended up falling in love and moved to Barcelona, and after three years, we moved back to Hay. Alex proposed while we were on holiday to Barcelona on New Years Eve. We got married 18 months later."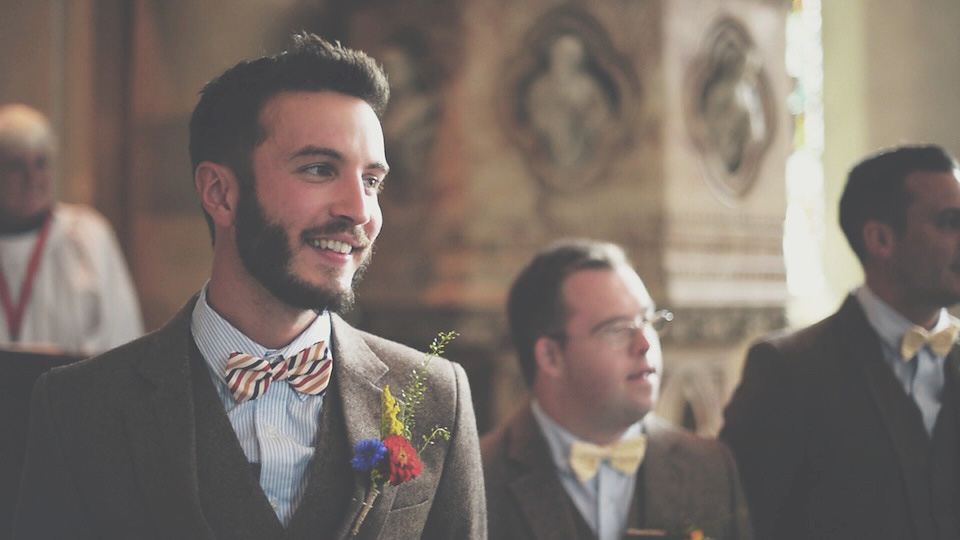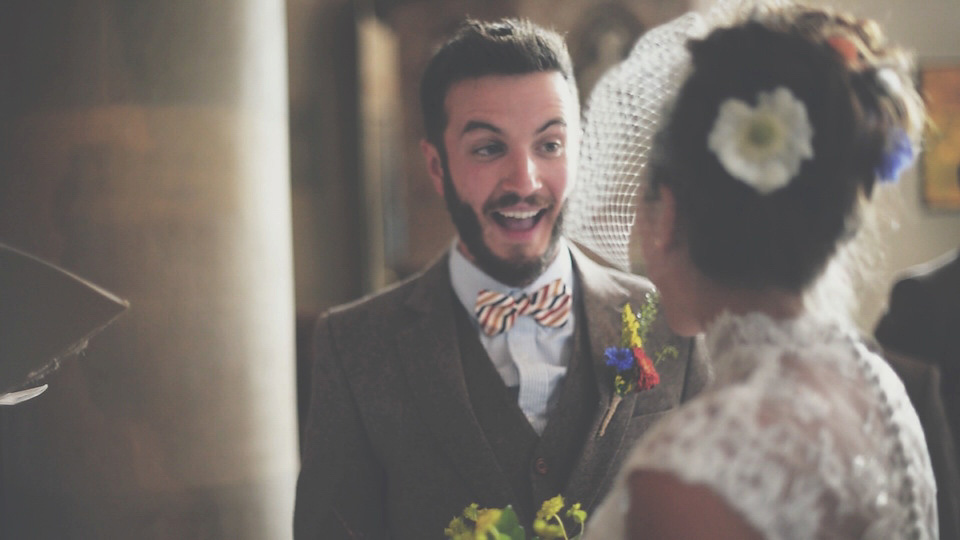 "Two of my best friends read 'Love is a temporary Madness' from Captain Corelli's Mandolin. I have just always loved the words in the passage."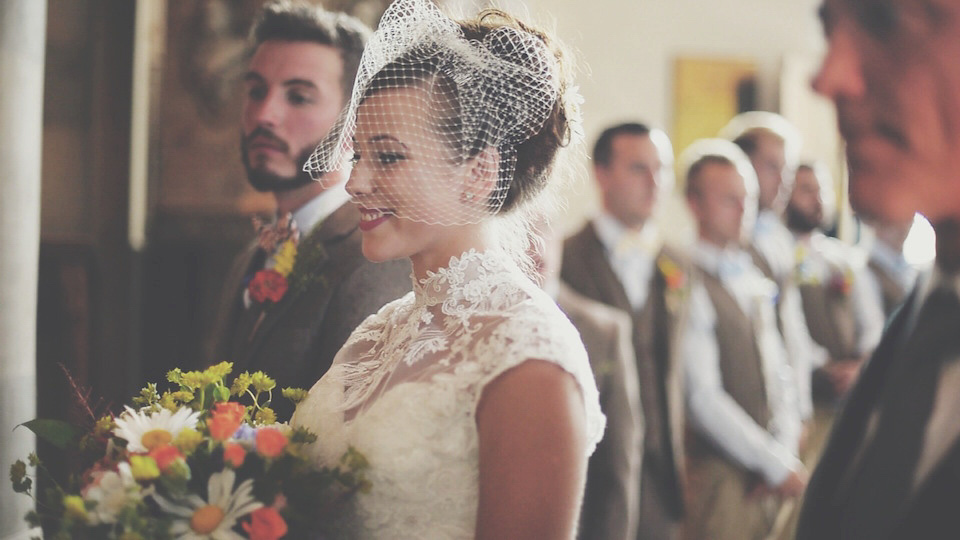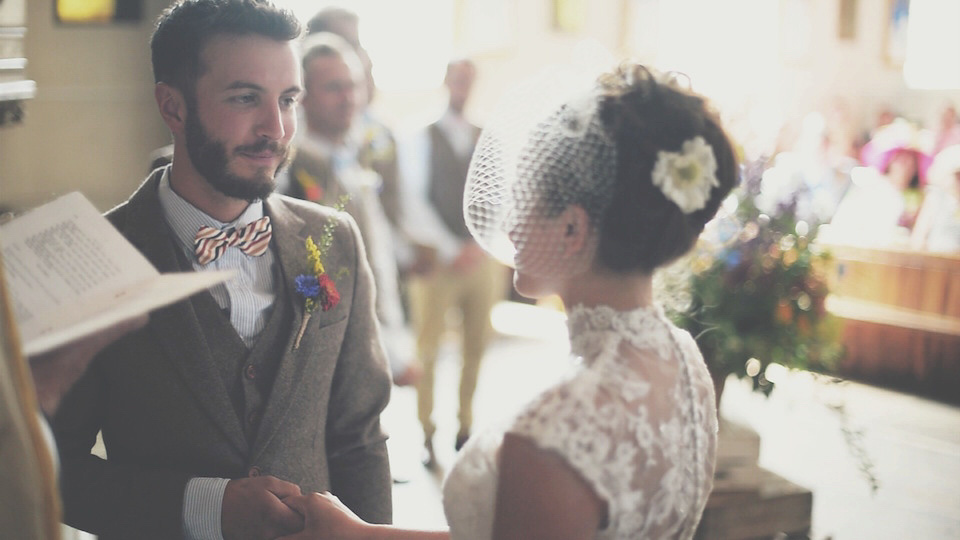 "Alex' ring was from Justin Duance in Conwall. It's a beautiful ring with oak through the middle. Mine was from Ice Jewellers in Worcester. They made my engagement and wedding band fit together."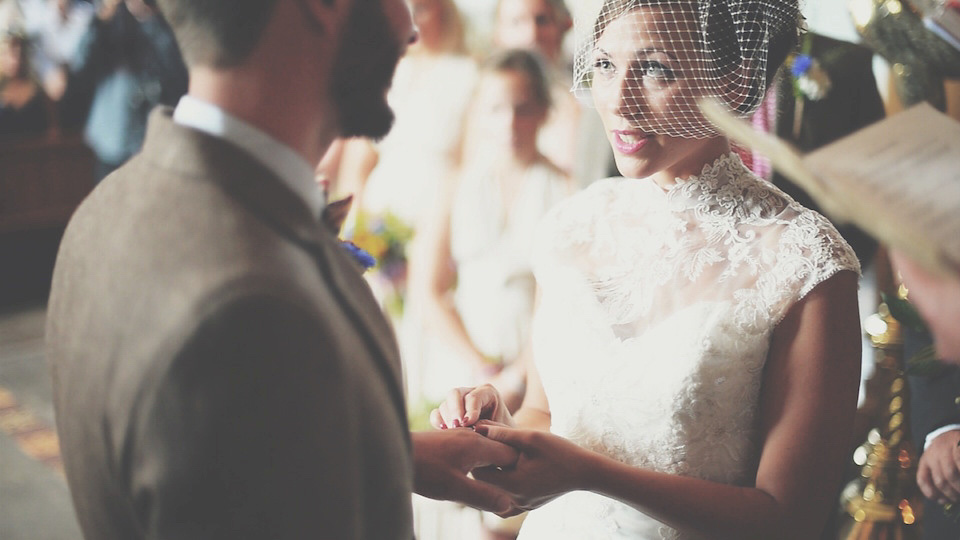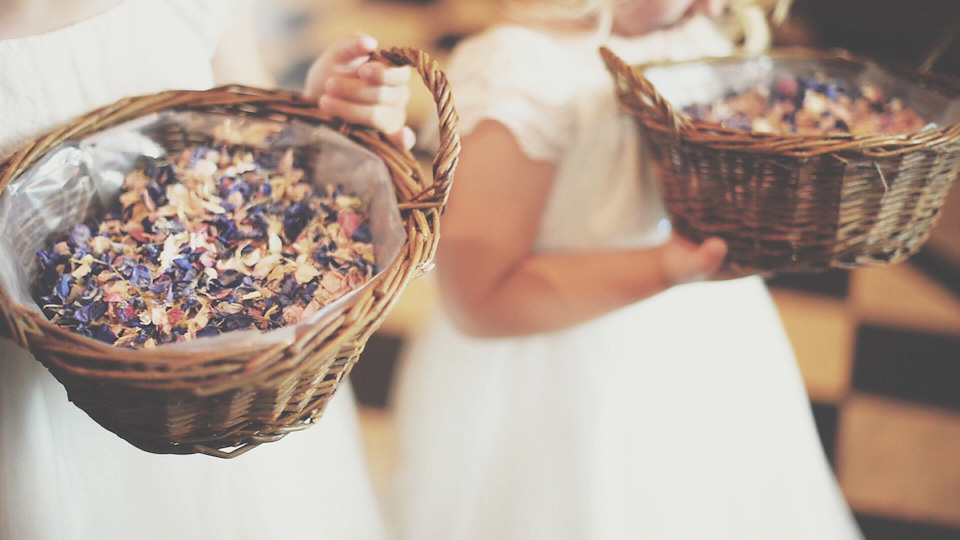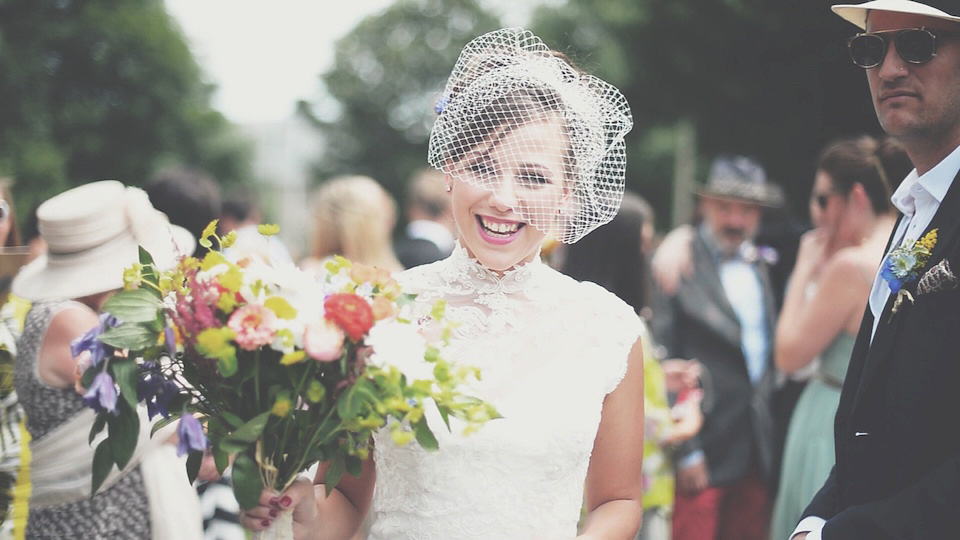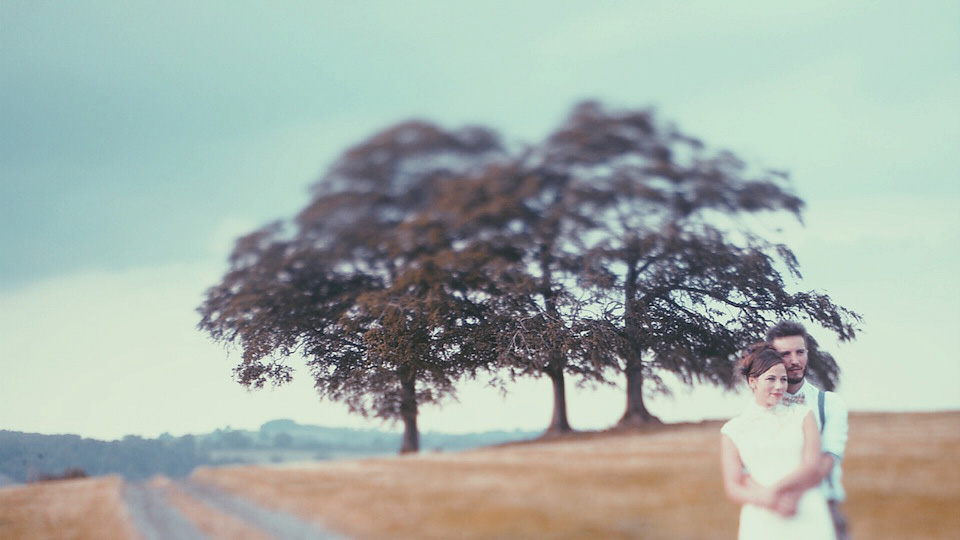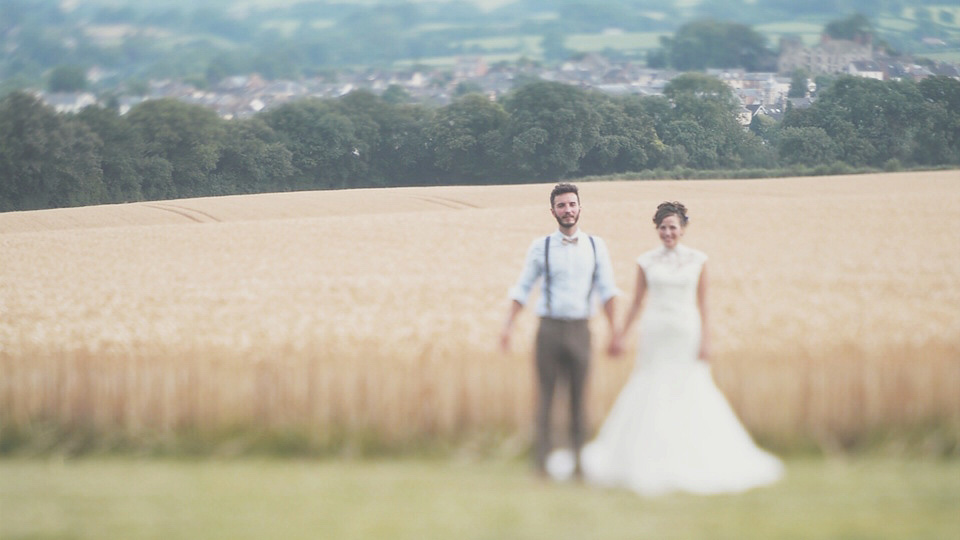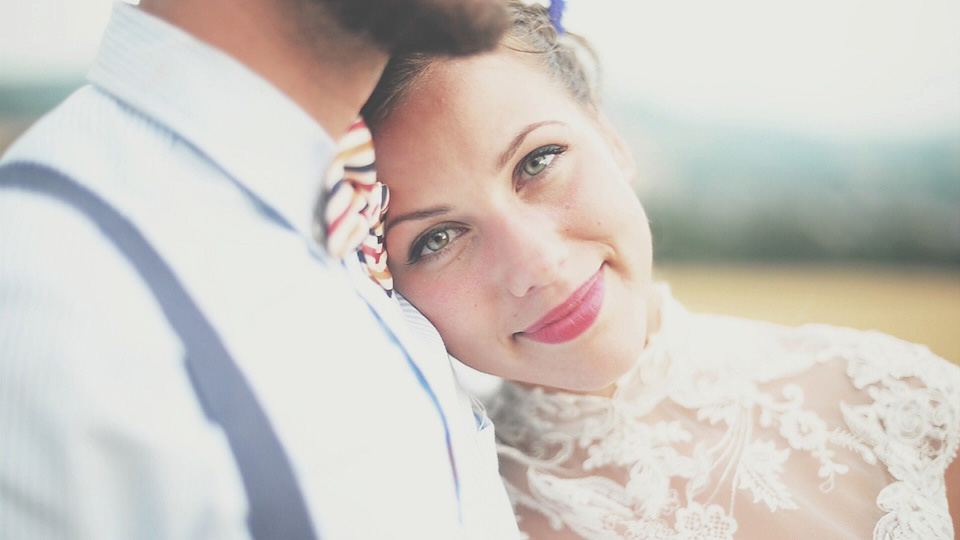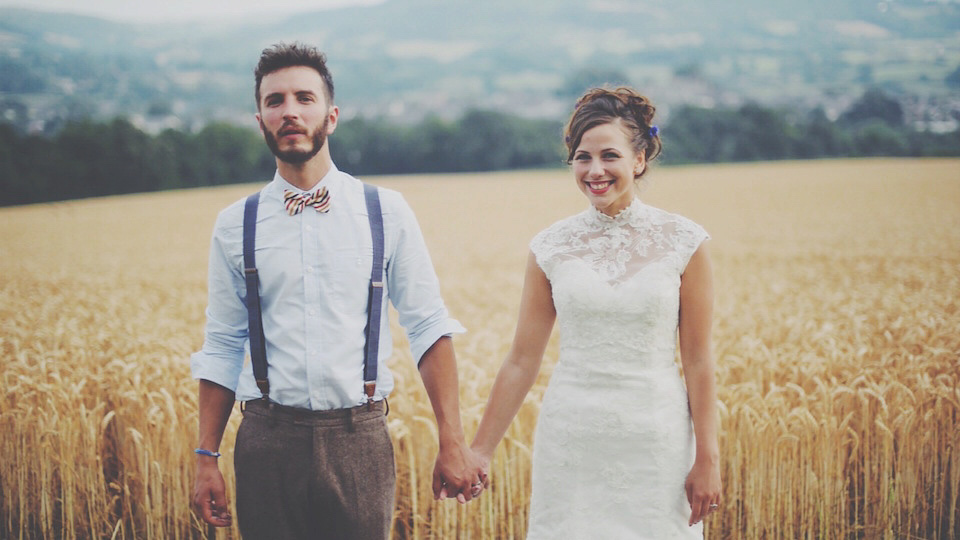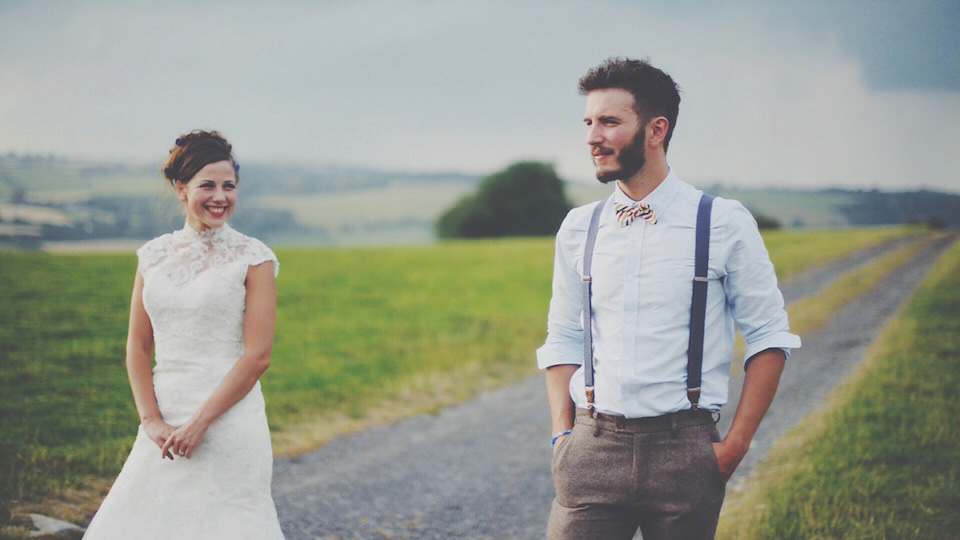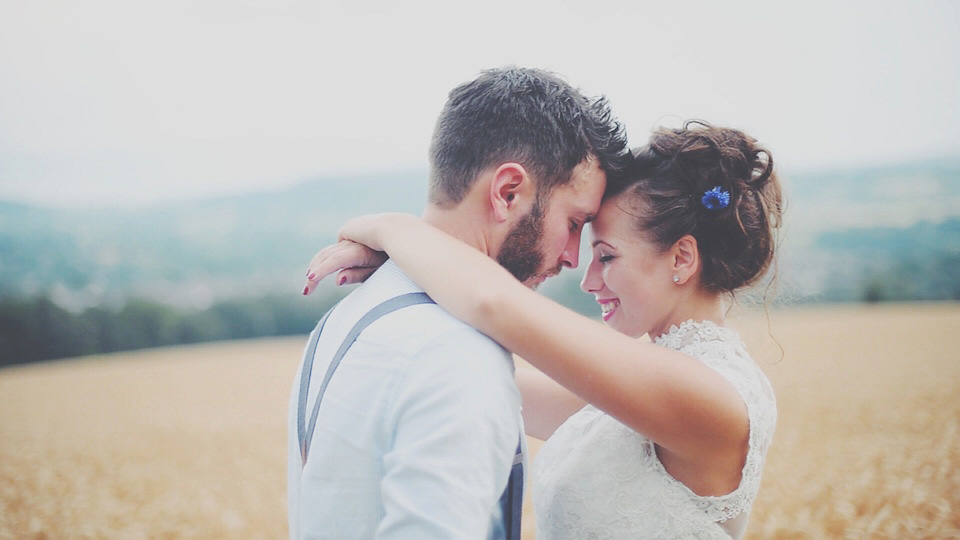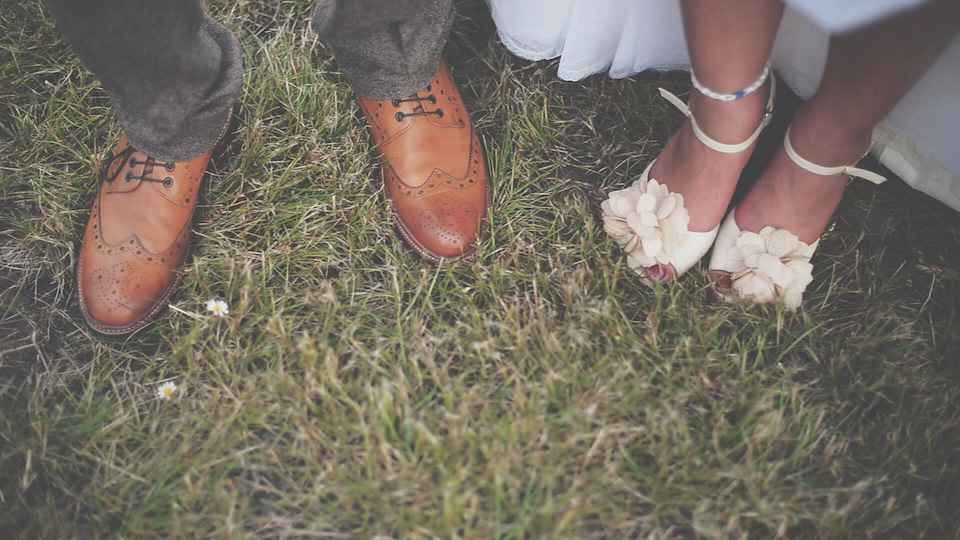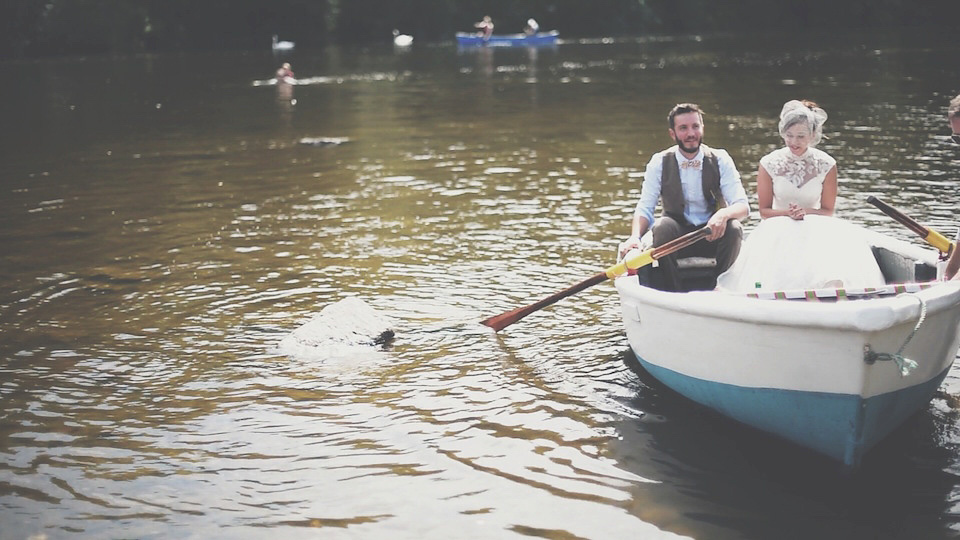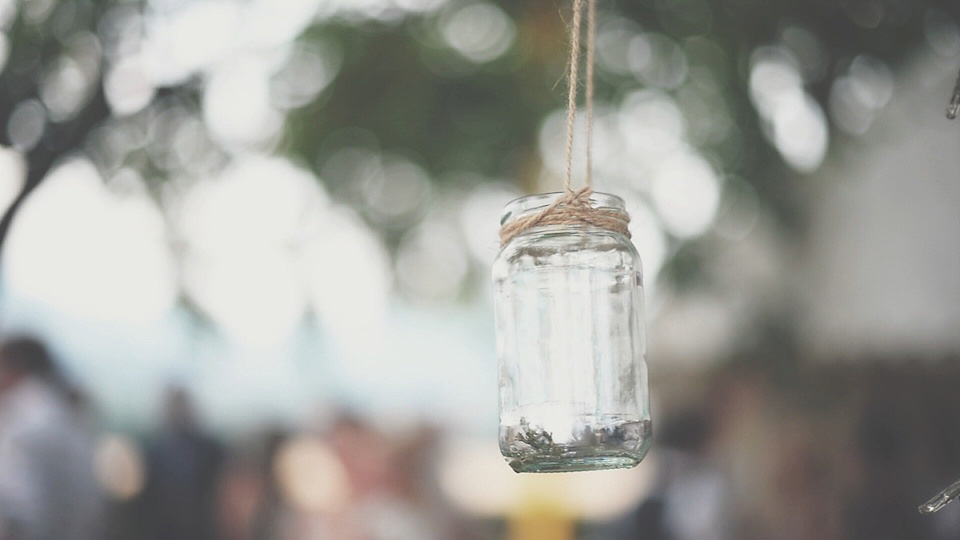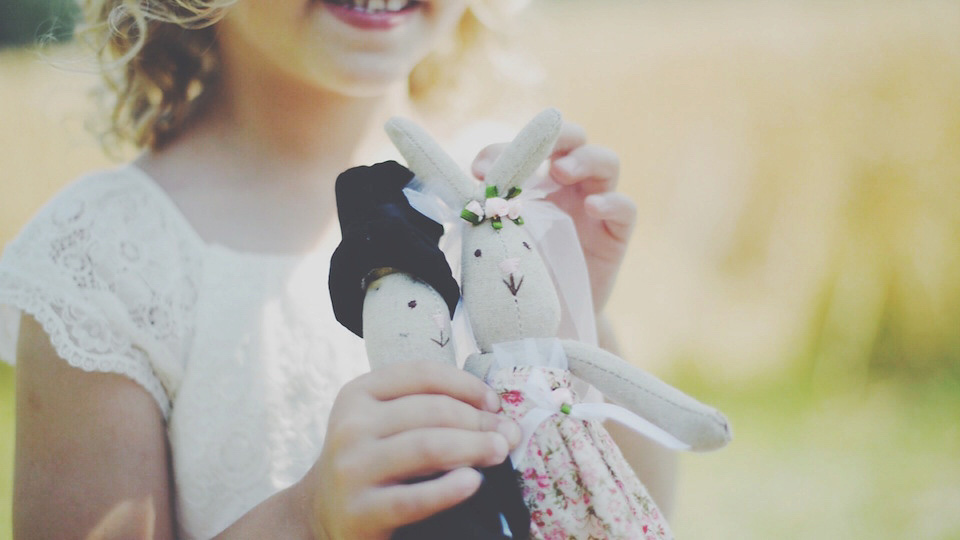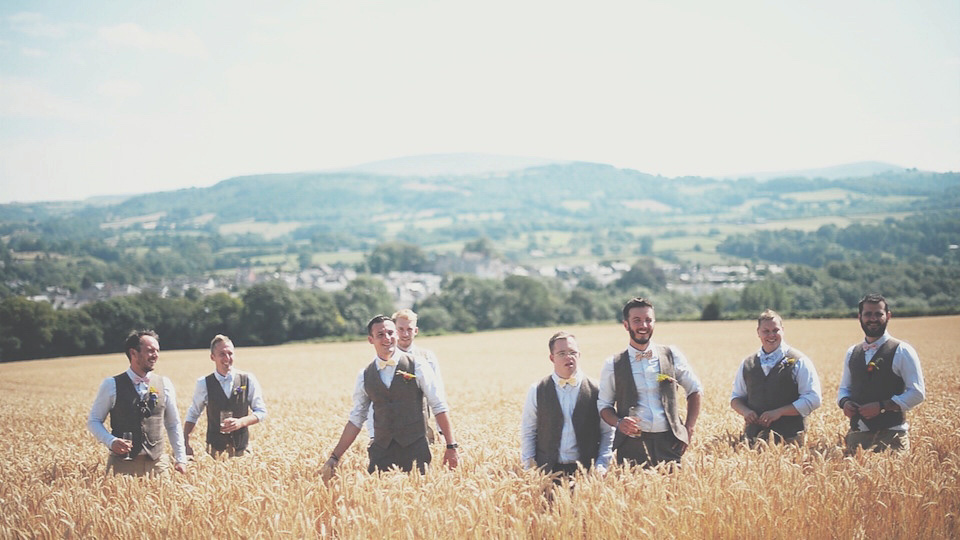 "I loved every second of our day, but being surrounded by the people we love, laughing and being so happy was probably the best bit. Being married is such a lovely gift.
I was so relaxed in the morning, I did my mum and sisters hair and had my hair done but then there was a mad rush to get to the church. So maybe I would start getting ready earlier. Bu then again it was lovely being so relaxed & we didn't end up being late, so no, I wouldn't have changed anything."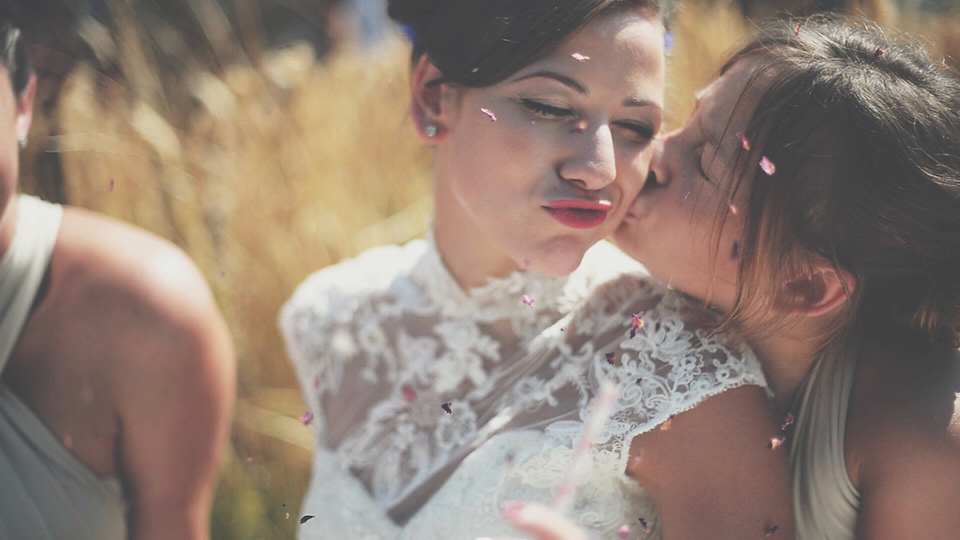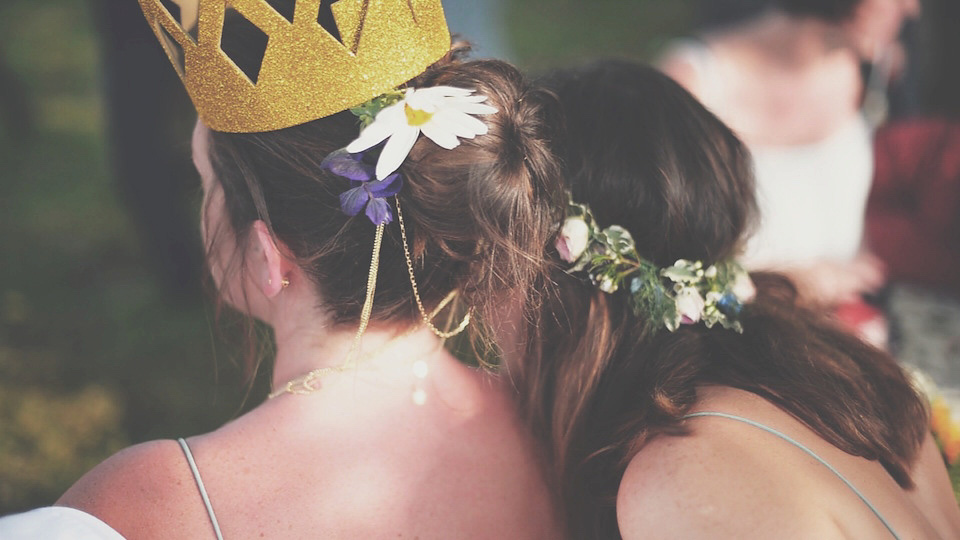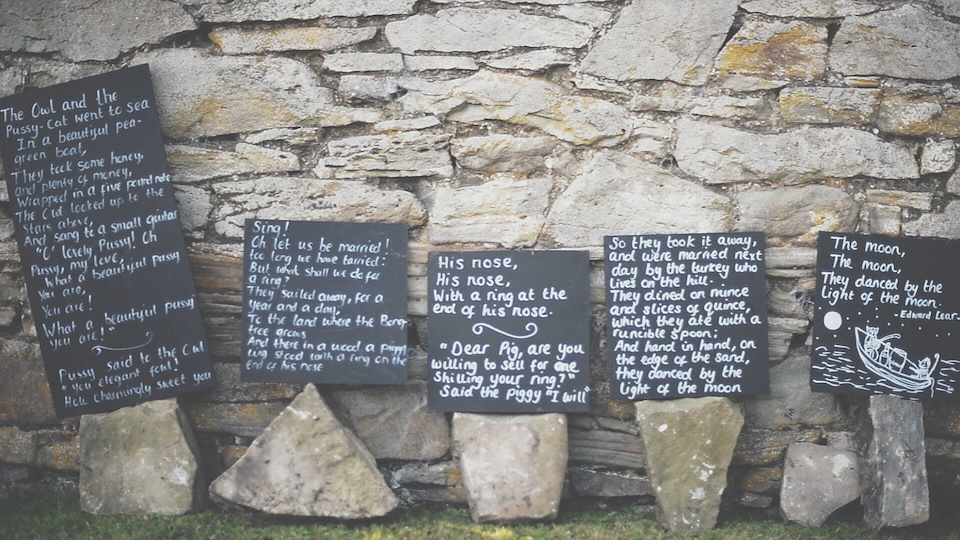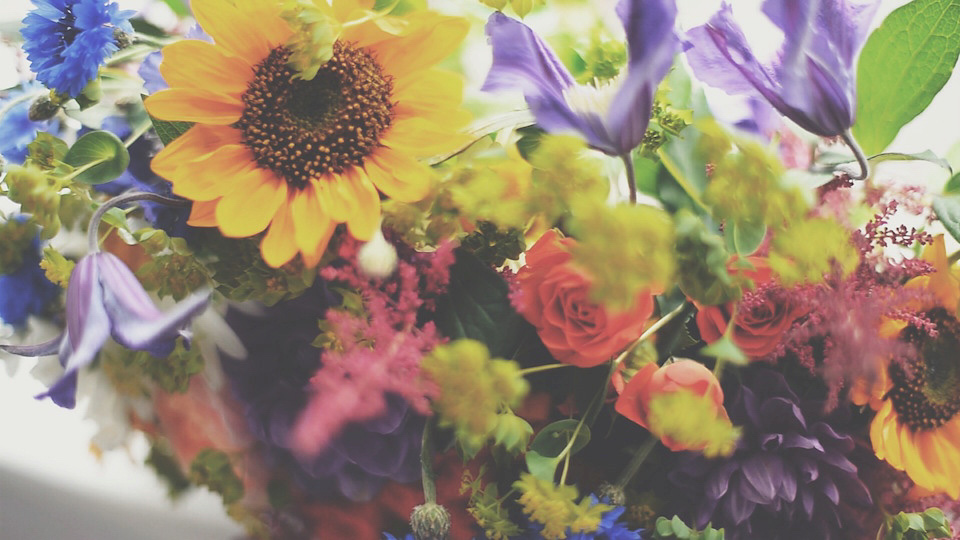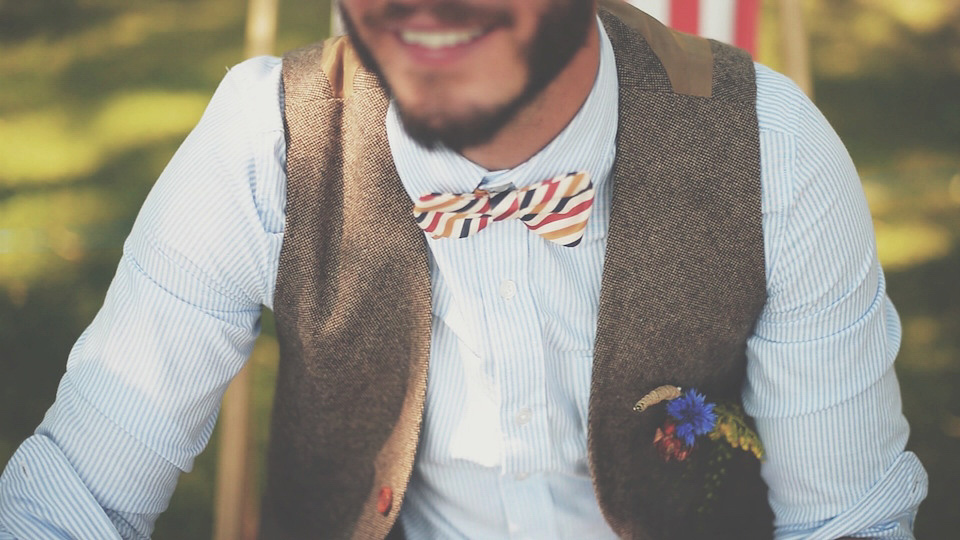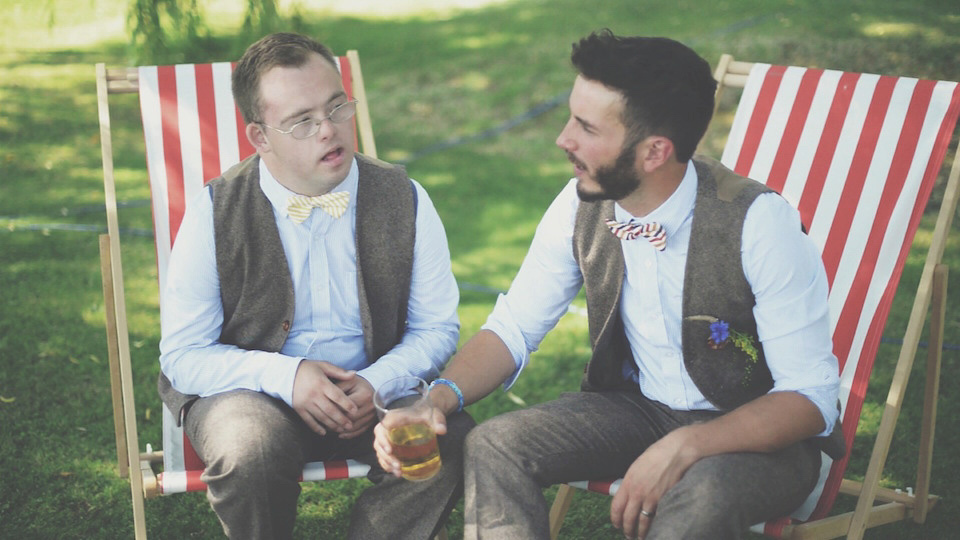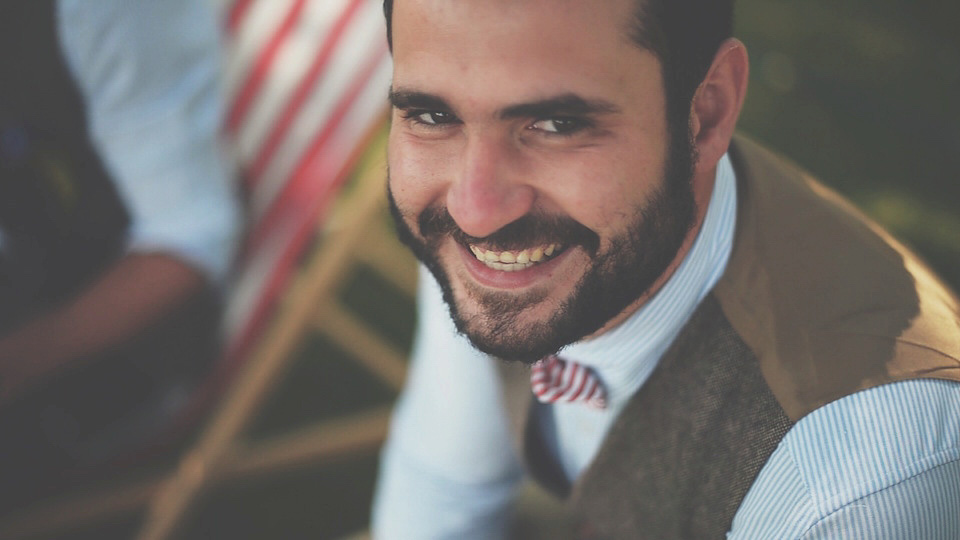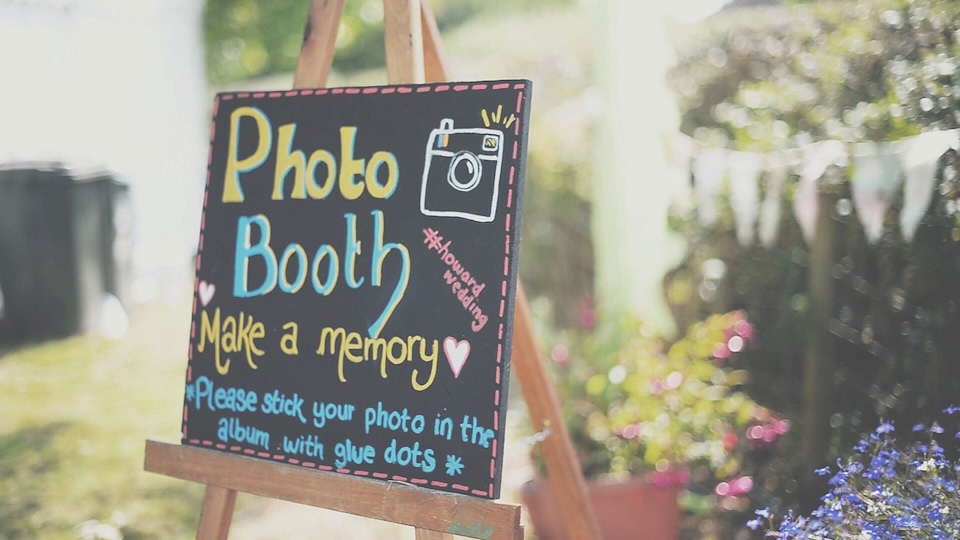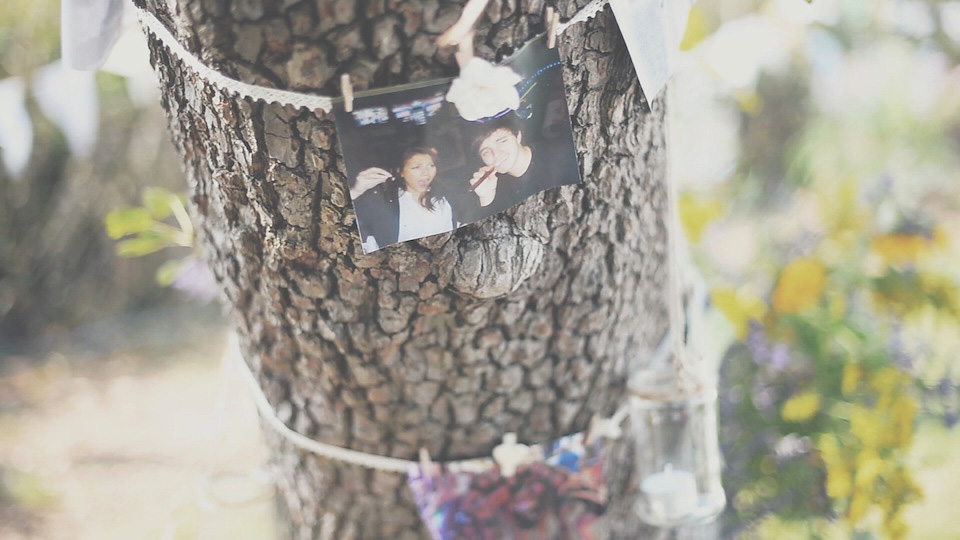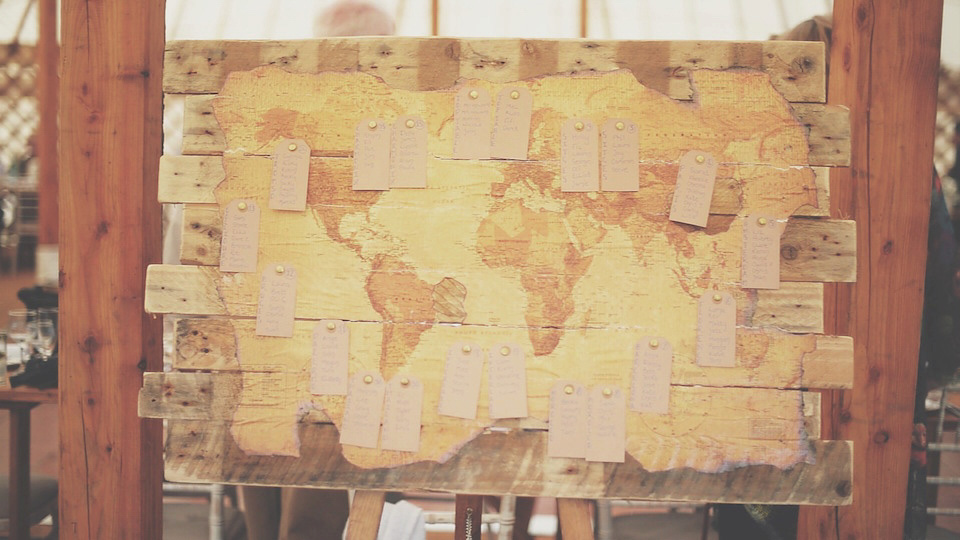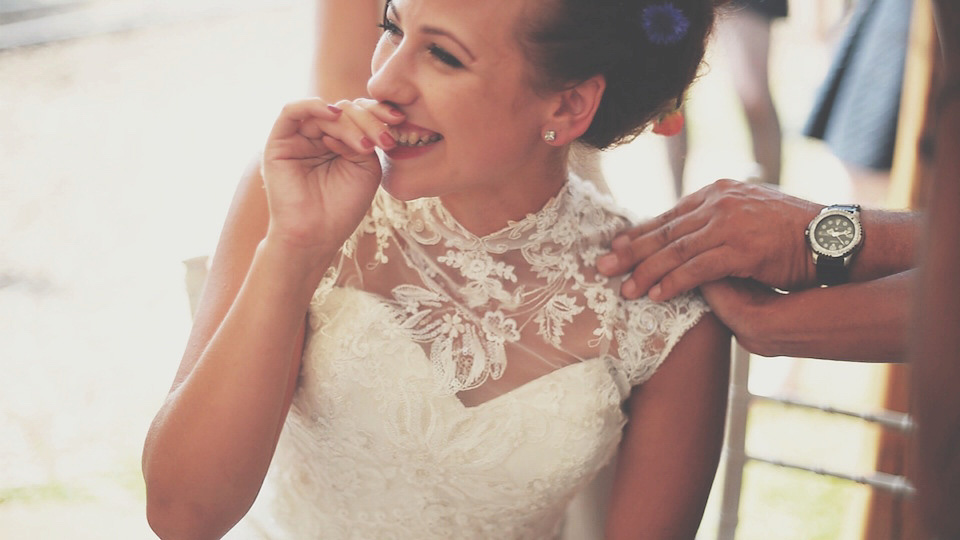 "Our Cake was made by a local lady called Karen 'Cake Hole'. I showed her a picture of the cake I wanted & she did exactly that. We had about seven different flavours and it tasted divine. It was a naked cake but I didn't want it too neat looking, the cakes were covered in fresh fruit and flowers."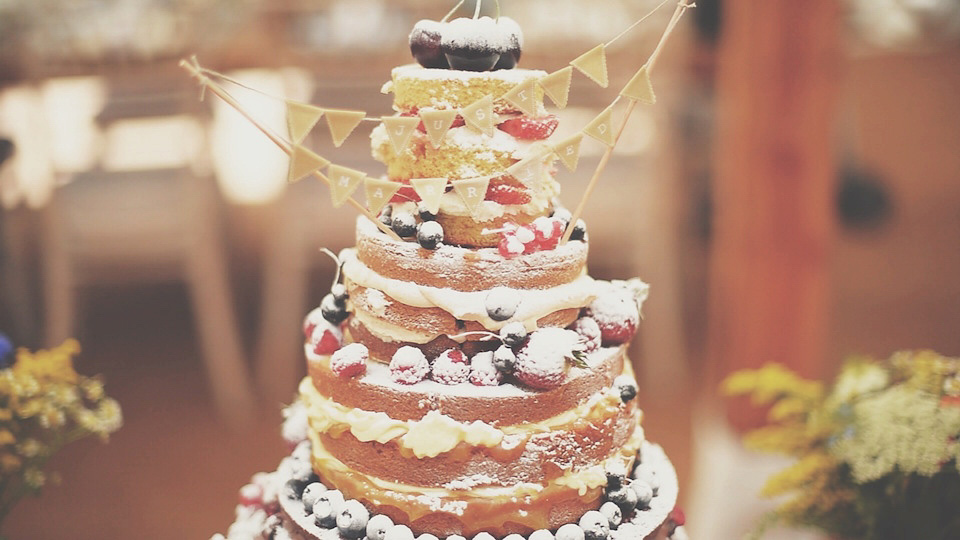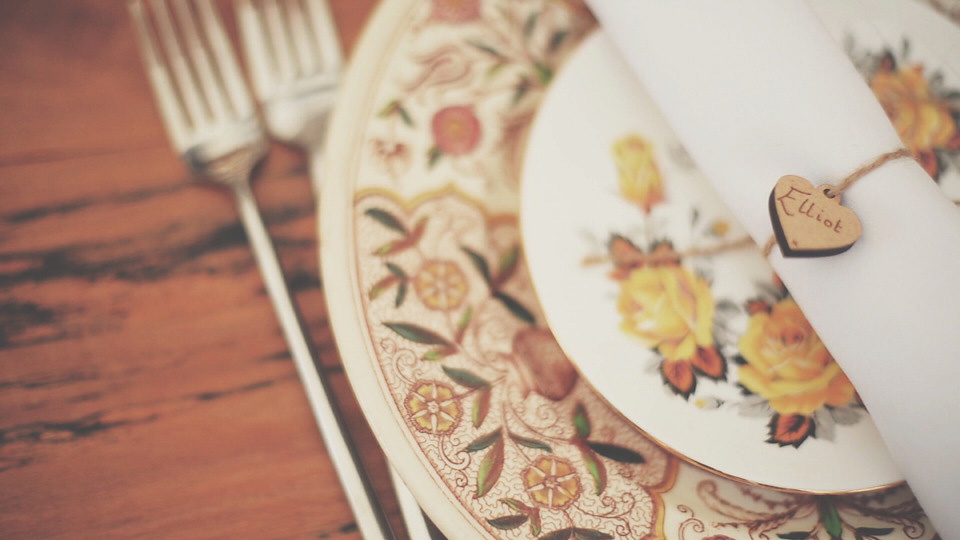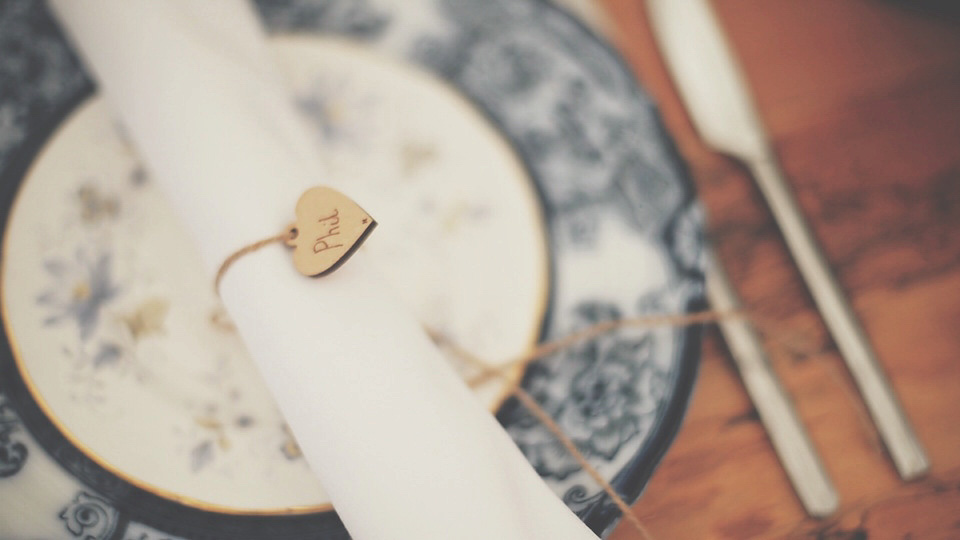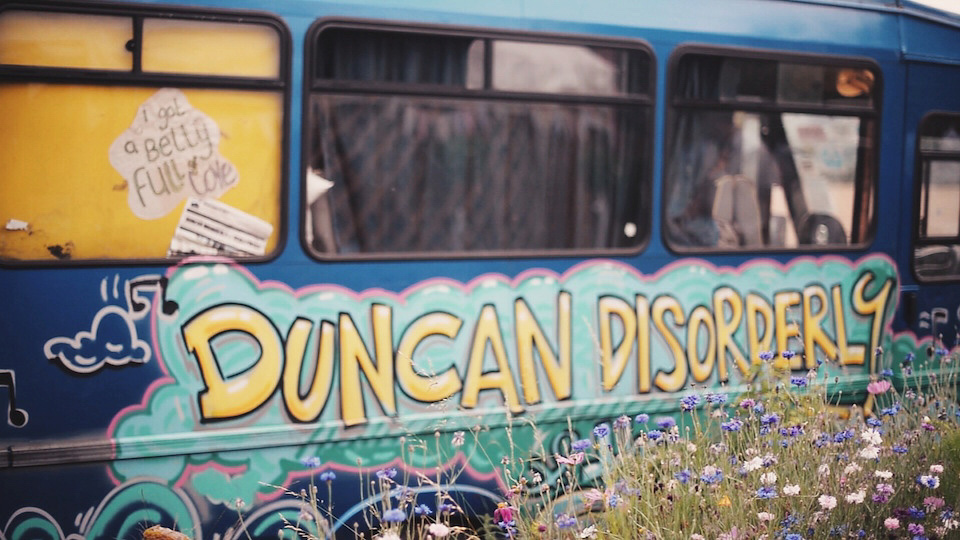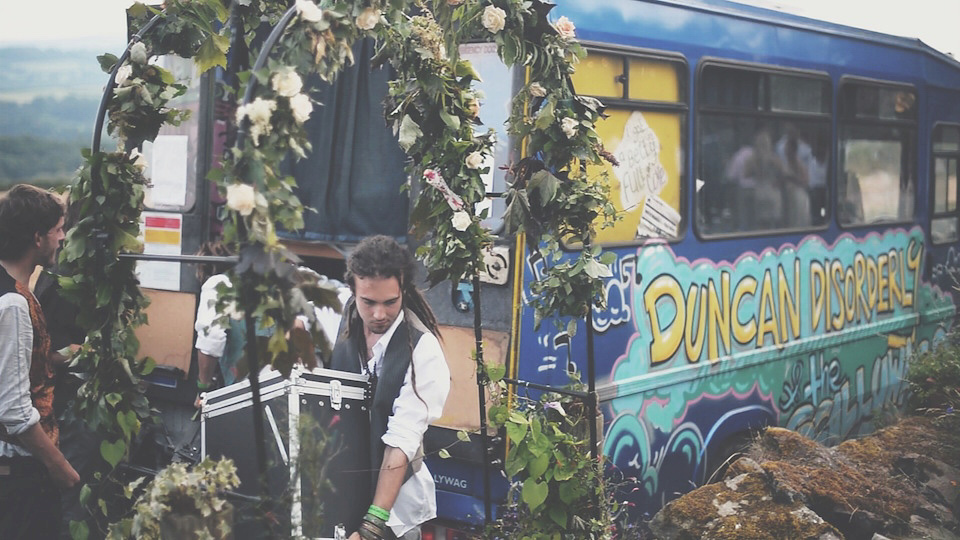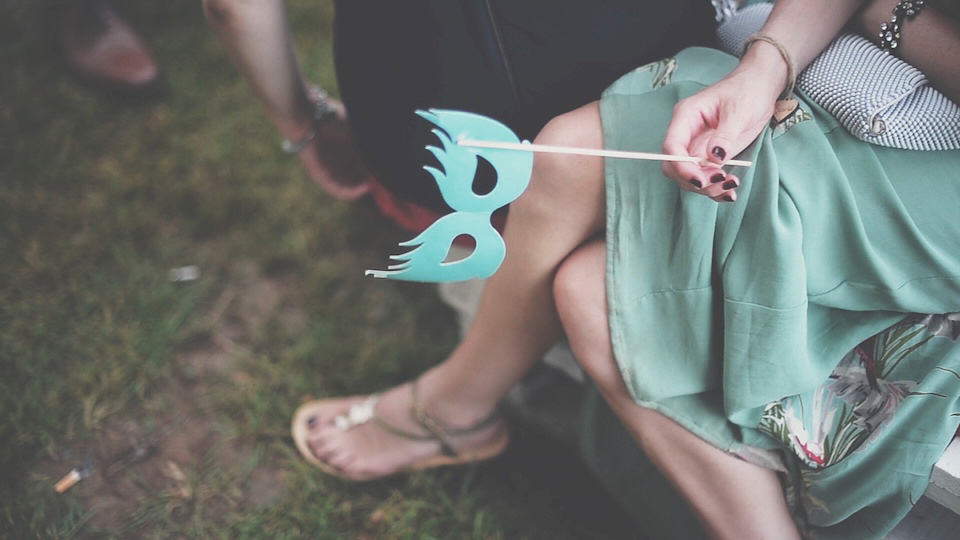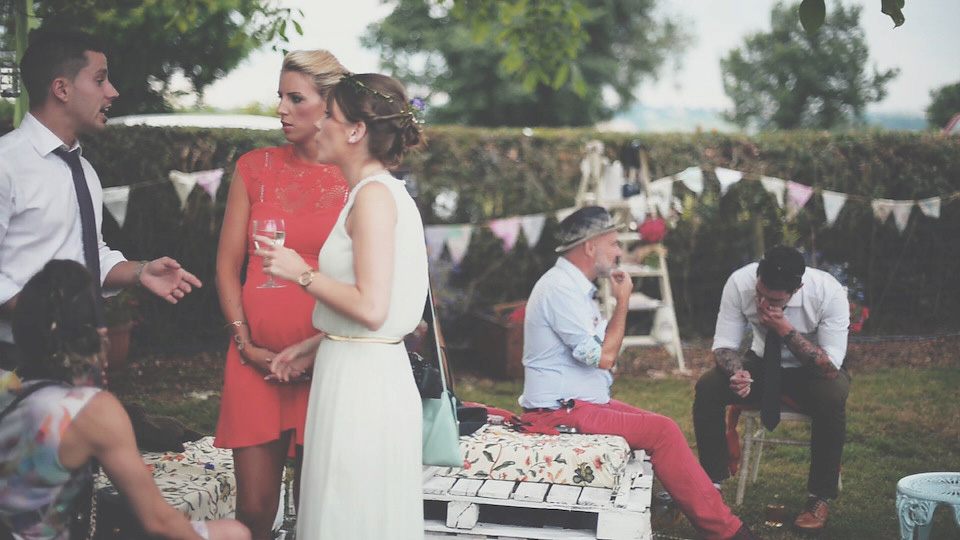 "Our first dance was to Fleetwood Mac's 'You Make Loving Fun'.  It was perfect for us, we shared our first dance with Alex' cousin who was our best man and plays a huge part in our lives."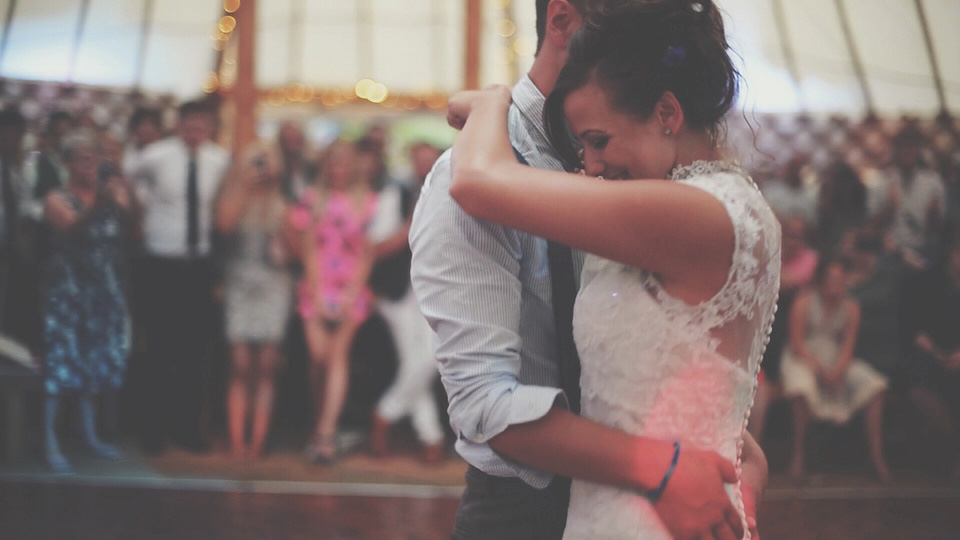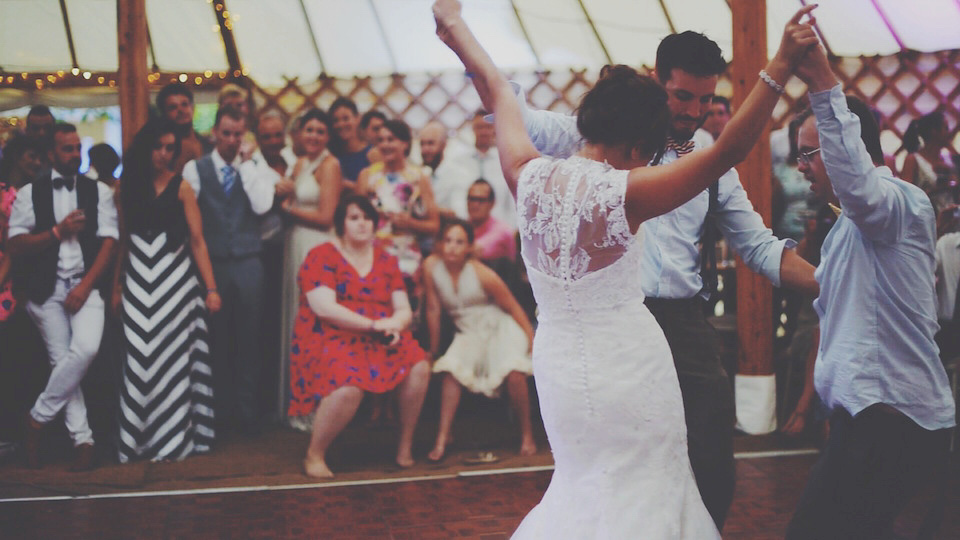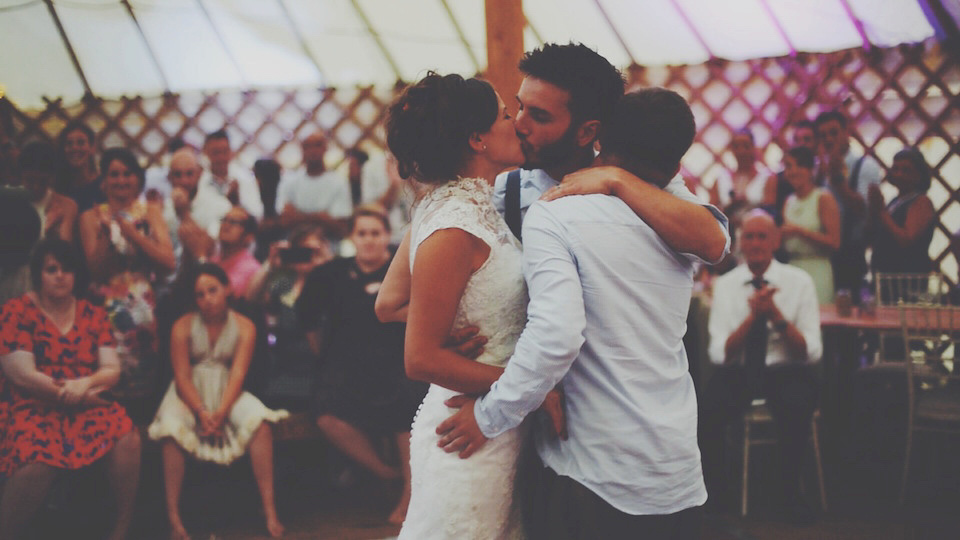 Words of Wedded Wisdom
"Be true to yourself, try to stay in budget and DIY as much as possible. It means so much more. Spend money on a good photographer and videographer. The day goes so fast it's lovely to have a keepsake you enjoy looking at."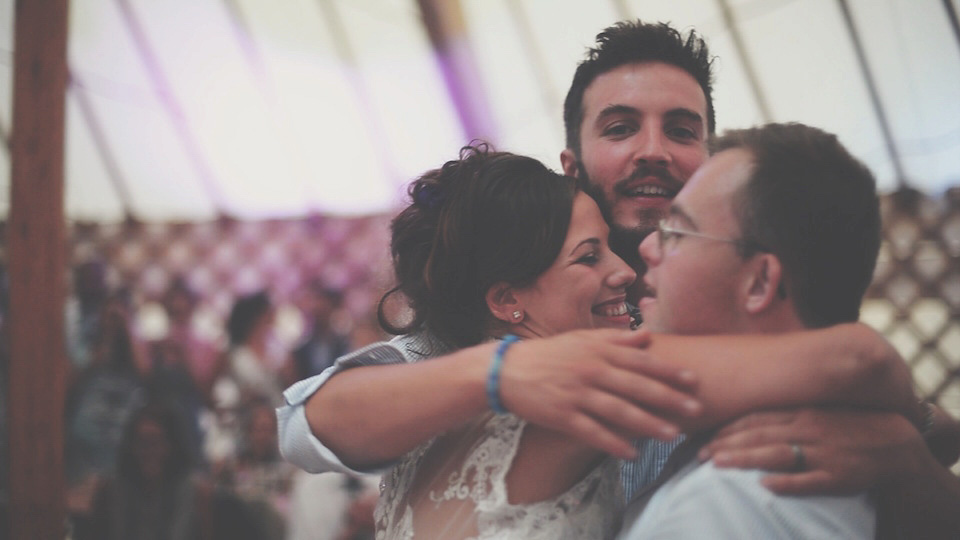 Thank you so much to the lovely Costa Sisters for sharing this lovely uplifting wedding. Have a great Friday morning all 🙂
Love Annabel x
Photography + Film – Costa Sister Productions
Venue – The groom's Aunt and Uncle's farm house.
Wedding Dress – Justin Alexander via White Minx Bridal in Hereford
Veil – purchased online
Shoes – Louboutins + Kurt Geiger + barefoot!
Grooms Suit – Victor Valentine + Bowtie.com
Bridesmaid's Dresses – twobirds
Flower girl Dresses – John Lewis
Florist – Dandelion Wishes by Collette
Cake – Cake Hole (no website)
Entertainment – Duncan Disorderly and the Scallywags + Redlox & Fatneck
Rings – Justin Duance in Conwall + Ice Jewellers in Worcester
Catering Company – Purple Carrot Catering
Stationery – DIY (the bride)
Hair – Beth of Here Comes The Bride
Makeup – Naomi Emmanuelle