So much to do, so little time could, at this point, be the title of my autobiography. We are (at present) less than two weeks away from the wedding. By the time this is read, it will be under one week, which is absolutely terrifying and best not to think too much about.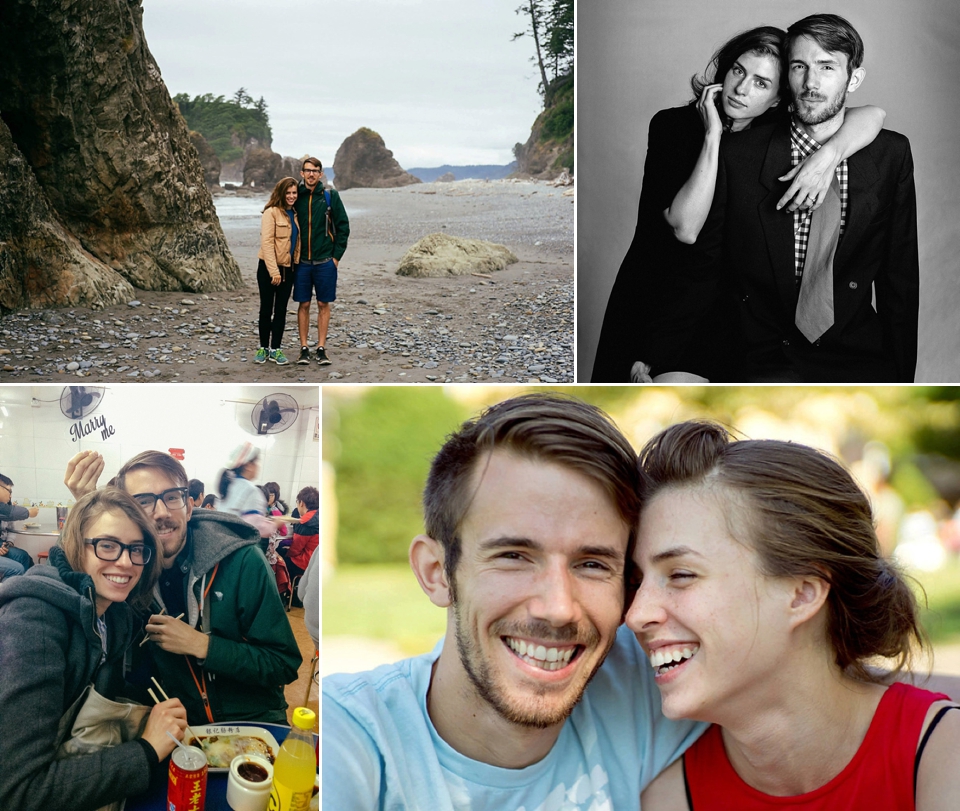 In the first couple months of our engagement, in what might as well be a thousand years ago, I became quite fixated on the idea of having the wedding in an old factory. I investigated practically every industrial event space in the New York area before stumbling upon the Garnerville Arts and Industrial Center, a former textile factory and current artist complex in a small town about an hour from our home in Brooklyn. During our first visit, we fell in love with the well-worn brick facades, soaring rafters, rough edges, and twisting alley ways. Right away, I knew this was it.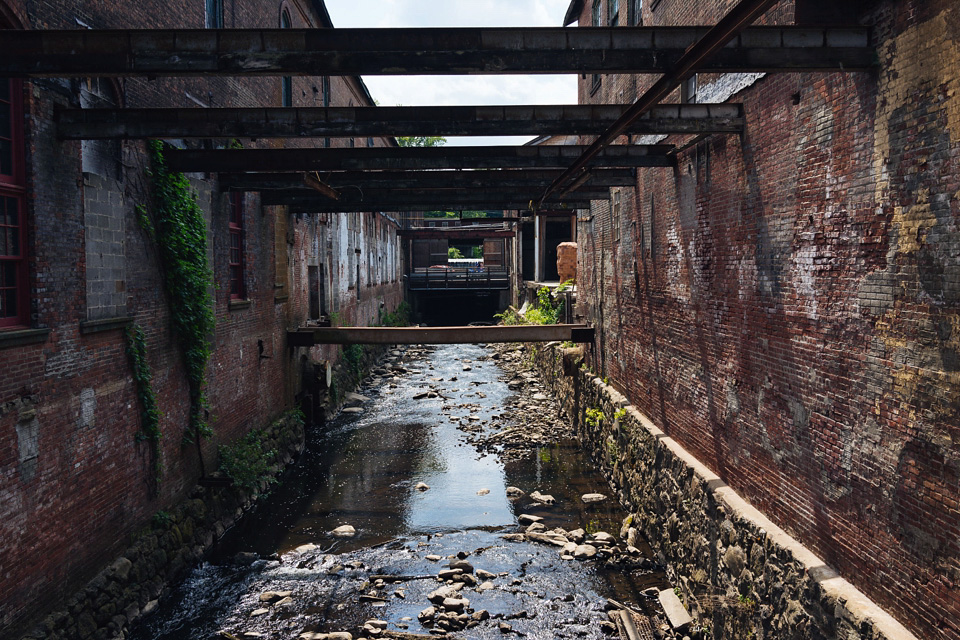 The complex doesn't typically hold weddings- in fact, I believe we'll only be the second in recent history. While that fact presents some challenges, it also was a major draw for us. We liked that we had the freedom to do what we wanted- no restrictions on decor, no hard and fast load-in-load-out times, no required caterer or vendors.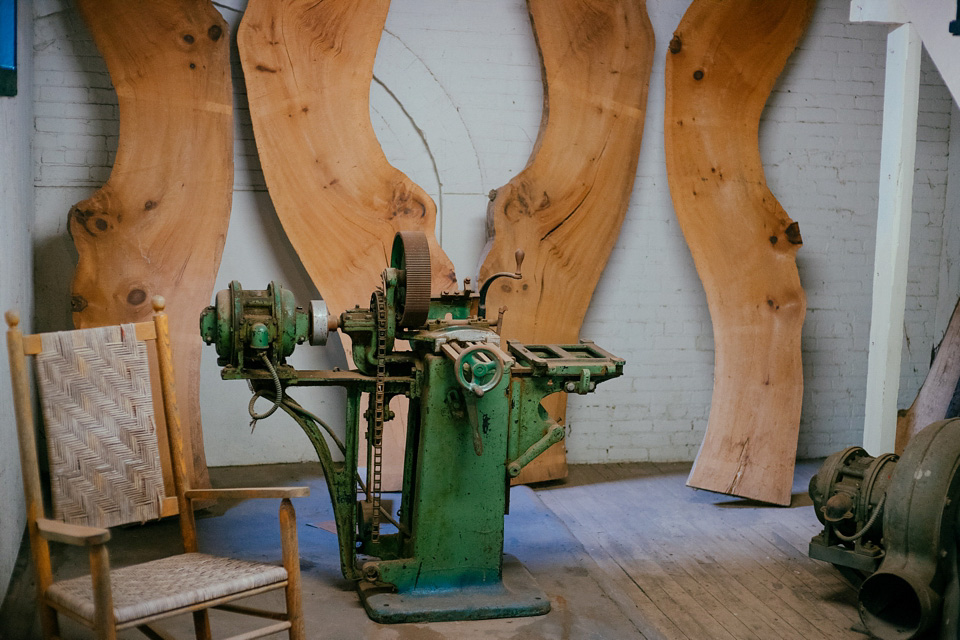 Even more miraculously, Garnerville also allowed us to rent the space for a three day window, something that was impossible to find at the other venues I researched, so we'll be able to do the set-up and breakdown ourselves. That has allowed us to take on some more elaborate DIYs that would have been impossible to execute in the hours before the wedding without some major staffing, like hanging big branches and lightbulbs from the rafters or making a big backdrop for the ceremony.
Out of gratitude and disbelief for our good luck in finding this place, we've made the venue sort of a totem. Our save the dates were made from a vintage Garnerville postcard, back from when it was still a working factory; our wedding website had a gallery of images from the space; our invitations featured a pop-up of the factory facade. Our wedding doesn't have a real theme, but if it did, it would probably be 'Garnerville'.
Some of the challenges of the space- no kitchen and no indoor cooking allowed being probably the most notable- have also guided the direction of the wedding. Hiring a standard caterer, for example, ended up being over our budget by the time the price of bringing in cooking equipment was all accounted for. Instead, we opted to hire a mobile pizza oven to provide our main course, an awesome sticky rice vendor to make the passed appetizers for cocktail hour, our favorite ice cream makers in all of NYC to provide the sweet treats, and an independent waitstaff and bartender to serve it all.
Doing it this way has absolutely been more work. We've had to account for every element of the day ourselves, from staffing to guest transport to table rentals. It's been a tremendous feat of coordination, and I have to admit, there are still many moving pieces that have yet to come together. The lack of air conditioning and the ever-present threat of summer thunderstorms have kept me awake many nights recently, as I imagine every worst case scenario coming to fruition. I've probably gained a few gray hairs and lost a couple years off my life, but ultimately, we've been able to cobble together the day that we want, rather than compromise mightily on big elements. And we've saved quite a bit of money in the process.
A couple weeks ago, Garnerville held their annual arts festival. Nick and I made the trek up there with the dual purpose of supporting the community there and, of course, doing some wedding reconnaissance (probably mostly the latter, let's be real). We took our time meandering around the grounds, exploring far flung corners we'd not previously been. We traced the paths our guests would take. We scoped out potential photo spots. We wandered along the creek, a green oasis in the middle of industry. We joined the other festival goers in peeking in on the working artists and makers. It was great to just explore, rather than trying to remember all the questions we need to ask the grounds manager or rushing back to work. We just enjoyed.
Inside the gallery, I stood at the back of the room and tried to imagine what it would feel like when I was in my dress, with my dad, starting the walk down the aisle. I tried to imagine what it would be like when the other people in the room won't be strangers, but our family members and friends. Try as I might, I still can't believe that it's really happening. We're actually, truly, really getting married. SOON. But somehow, it doesn't seem real.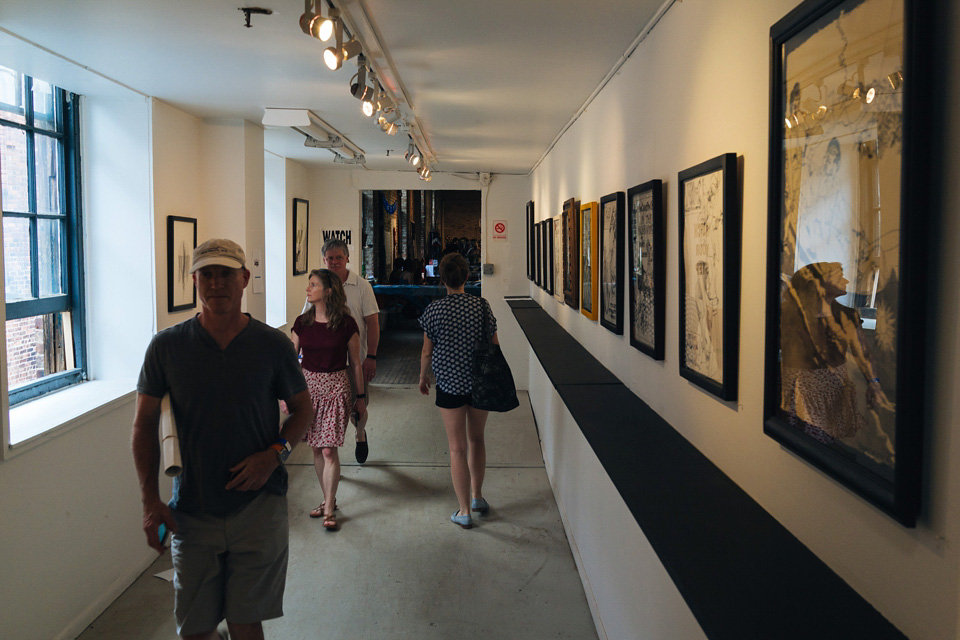 When will it feel real? Will it be when my parents arrive 5 days before the wedding? When we're setting up the venue on Friday? What about when I wake up on Saturday, or when I sit in the chair to get my hair and make-up done?
Will it be when I slip into my dress? Or put on the veil? Or as we say vows? Or cut the cake?
For now, I just have to placate myself with the knowledge that it WILL be real soon. And I want to feel it all- every wonderful, wild, maybe disorganized and potentially hot and sticky, emotional moment of it.
Kasia x
________________________________
Kasia Wisniewski, age 27
Wedding Date: 27th June 2015 (ie, THIS WEEKEND!)
Wedding Location: New York
Find Kasia at: veiled-threat.com, Instagram, Pinterest
You can read all Kasia's 'Lovettes' blog features for Love My Dress here, including details about her wedding in this feature.
All photos Kasia Wisniewski and Nick Foley.