Happy Thursday everyone! I'm here today to share with you a gorgeous little wedding with boho, laid back vibes including an Indian Tikka inspired headpiece, soft hued bridesmaids with pom pom bouquets, oversized blooms and floral crowns galore!
Photography by Maryanne Weddings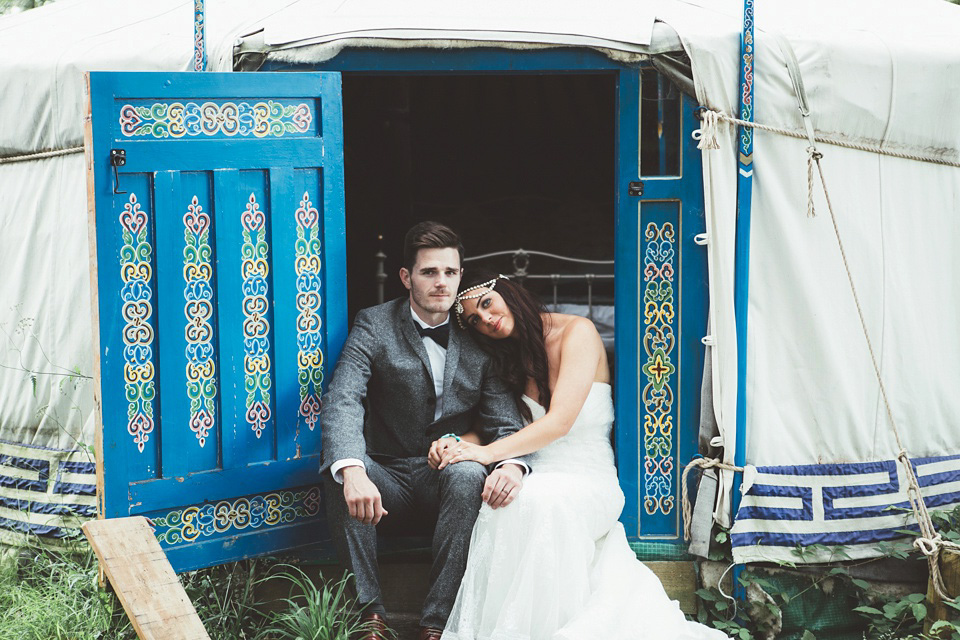 Company Director Paul married his Zumba instructor wife, Annabelle last Summer on 13 August 2014 in an outdoor ceremony at Lewes Castle in Sussex.
The couple love vintage styling and took lots of inspiration from Pinterest and wedding blogs and, being a talented and creative duo, they made everything they possibly could.
They followed the ceremony with a beautiful, DIY reception at the Yoghurt Rooms in East Grinstead, which was overflowing with little details captured in these gorgeous images by Maryanne Weddings.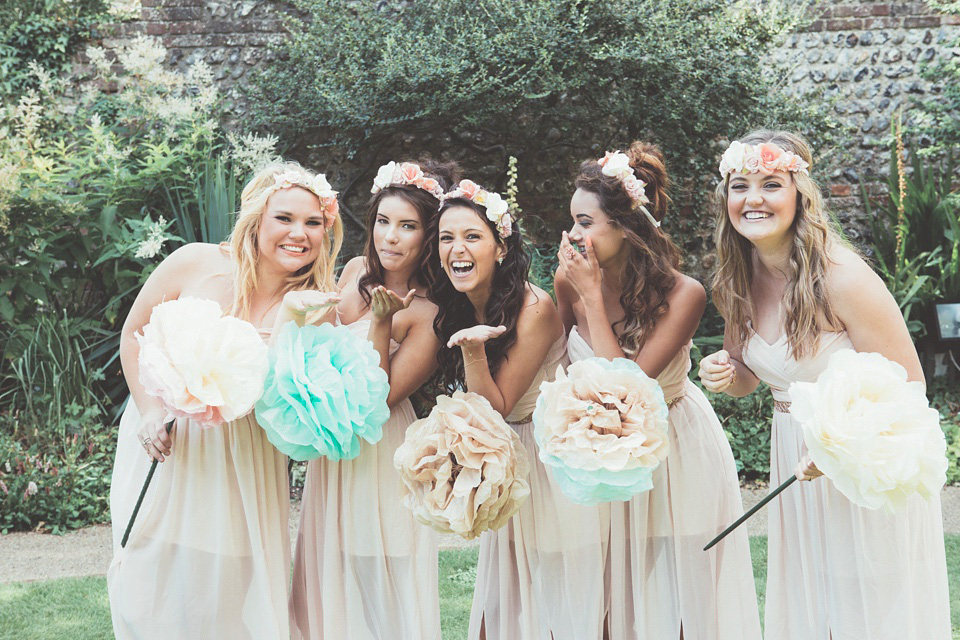 The couple chose Mary-Anne as their photographer and I can definitely see why as the images have such a natural feel to them. Personally I love the beautiful light she uses and the soft, vintage look to the photos.
"We were so lucky to find Mary-Anne, she was AMAZING! It felt like a dream, so to look back on the photos is truly wonderful. We simply can't thank her enough."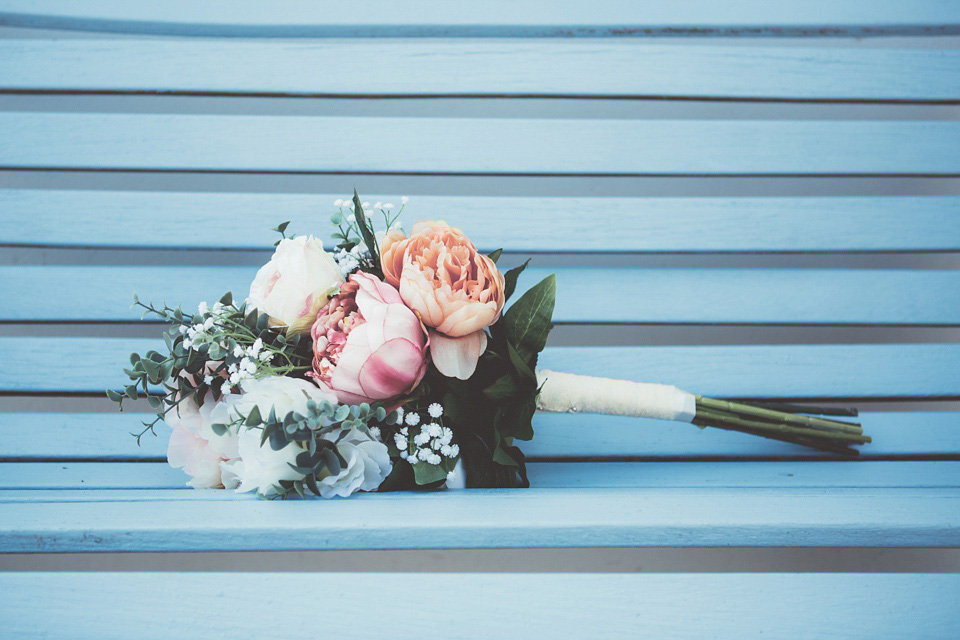 Annabelle completed her luxe hippy look with beaded sandals from River Island.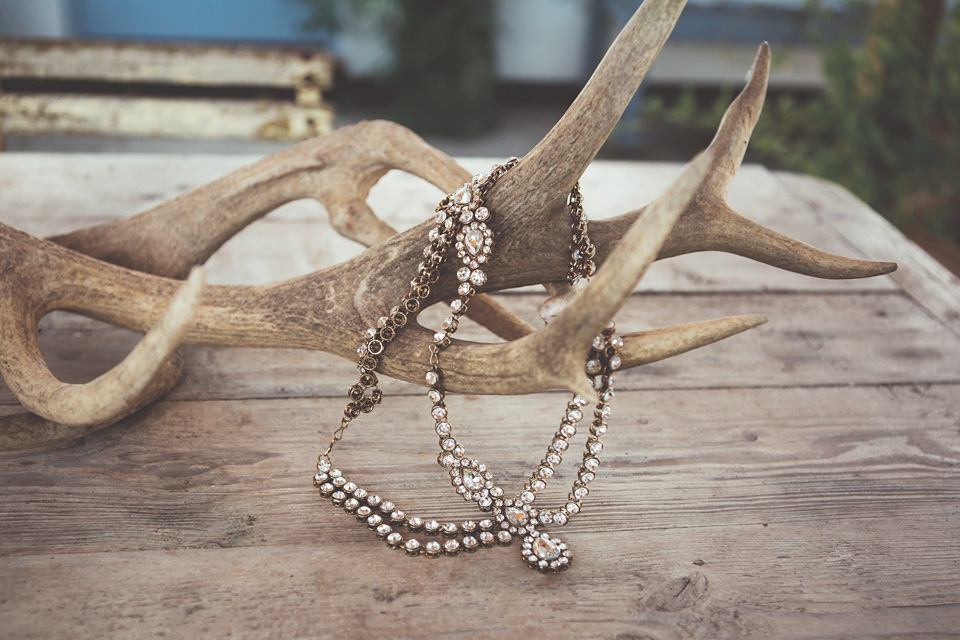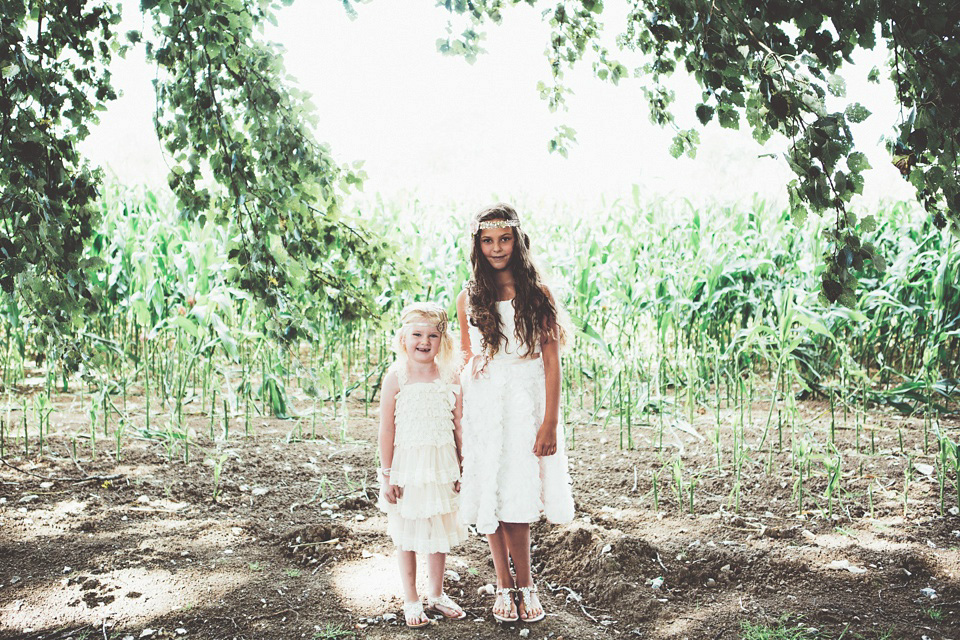 Annabelle was accompanied by her band of gorgeous girls who were kitted out in dresses from Asos, Etsy and Monsoon and flower crowns from Primark. They held oversized pom pom bouquets in soft sorbet shades and look like they had a hell of a lot of fun!
Annabelle chose her Pronovias dress from Silhouettes Bridal Wear in Richmond because of its simplicity, the fit and that it had the boho lace look she was hoping for. She decided not to wear a veil and opted instead for the stunning headpiece that she created herself from two individual headpieces bought on eBay.
If you are looking for something similar to Annabelle's creation you will love this collection by LavenderByJurgita that we shared with you last week. Love My Dress lovelies can currently save 10% on purchases too.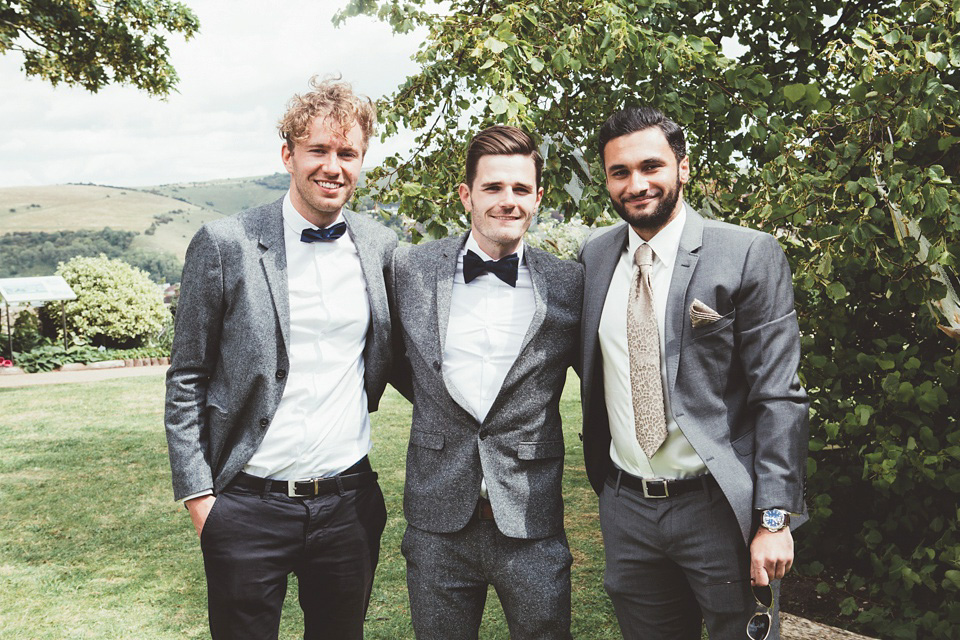 Paul looks mighty dappersome in his Ben Sherman British tweed suit, dickie bow and Office brogues, don't you think?!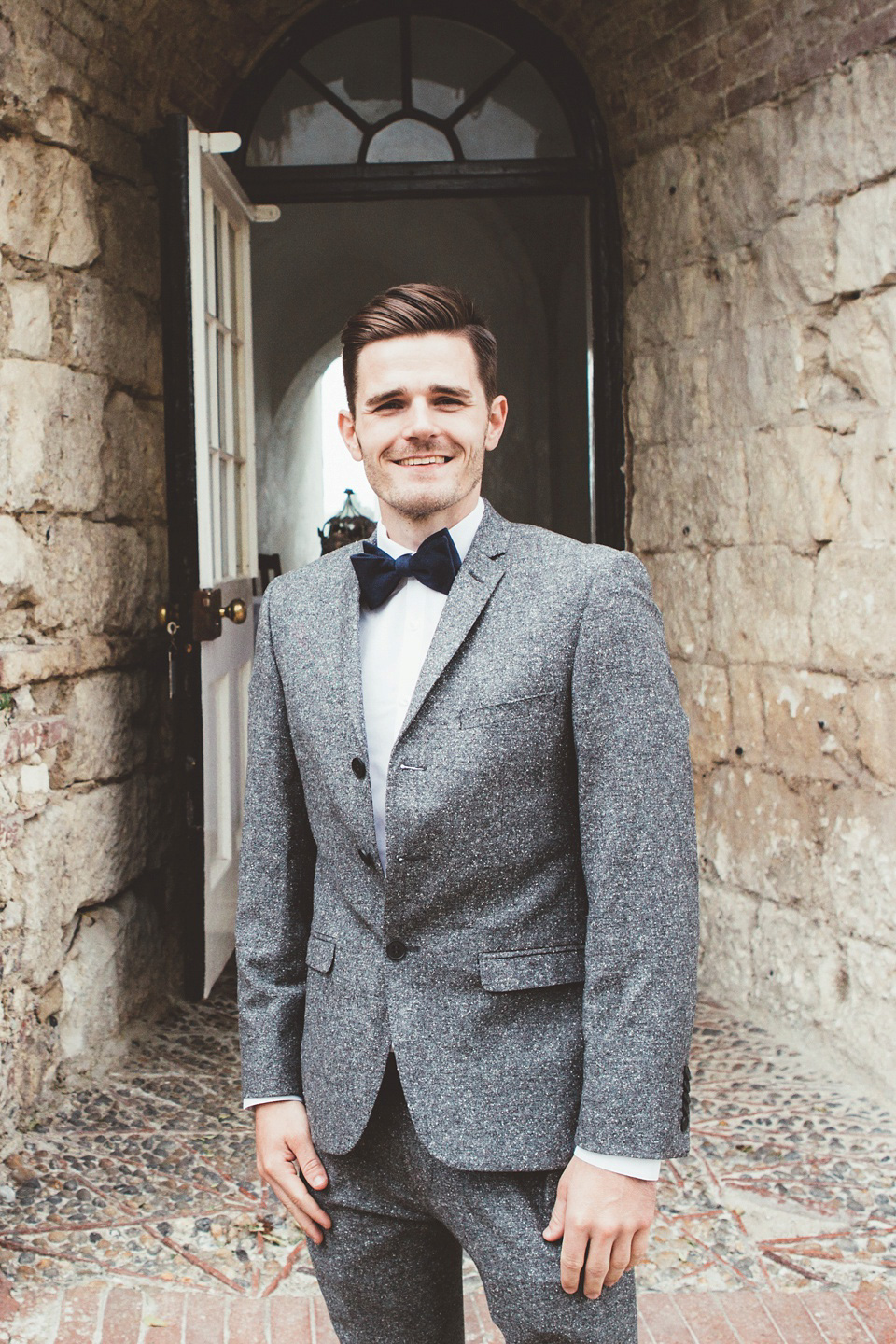 This gorgeous pair met back in 2001 on a school trip to Florida (we never had those kind of trips when I was at school, more like a visit to the leather museum 😉 and got engaged, two years before their big day, at Niagara Falls.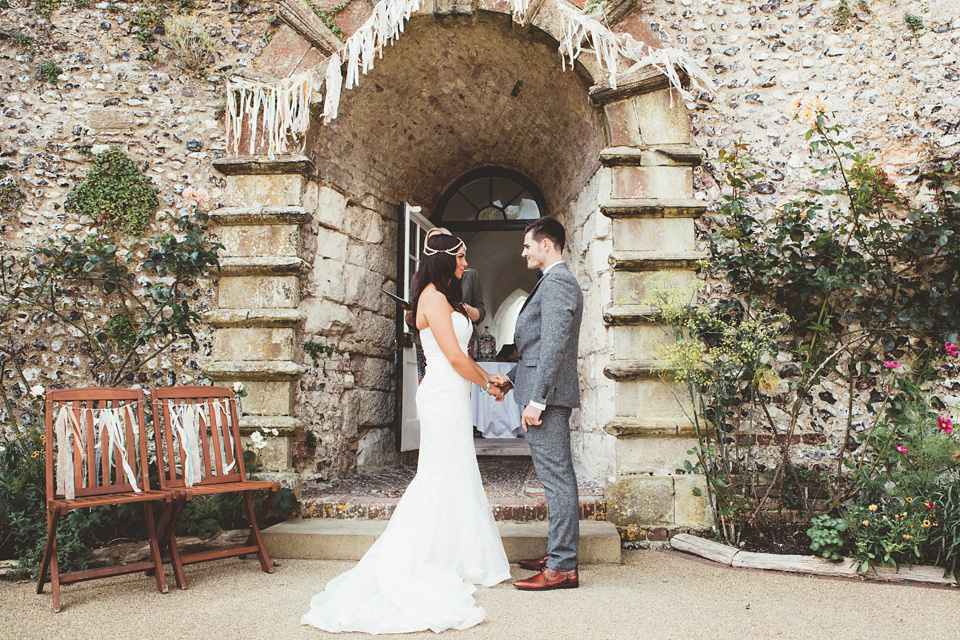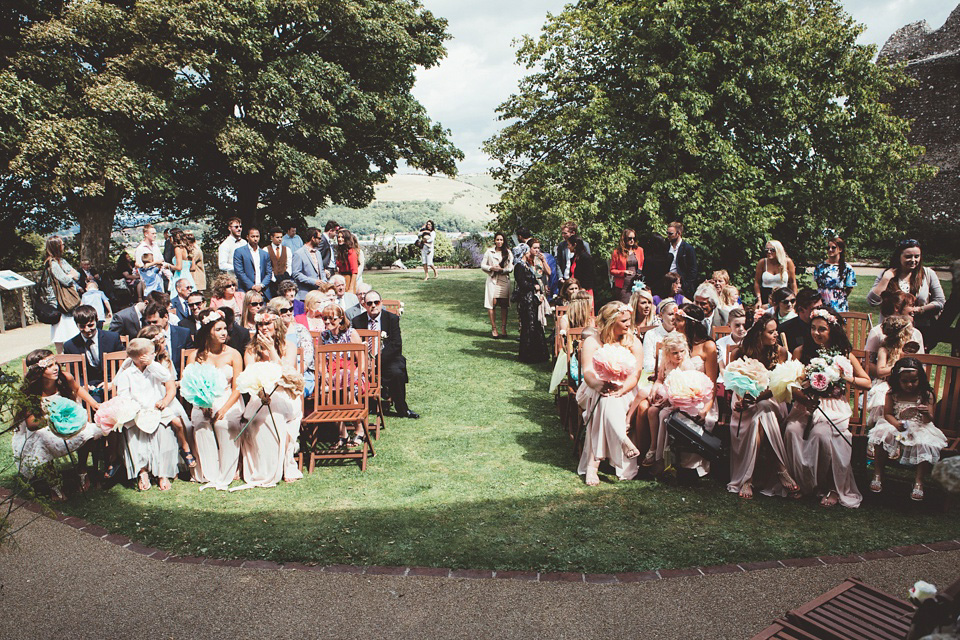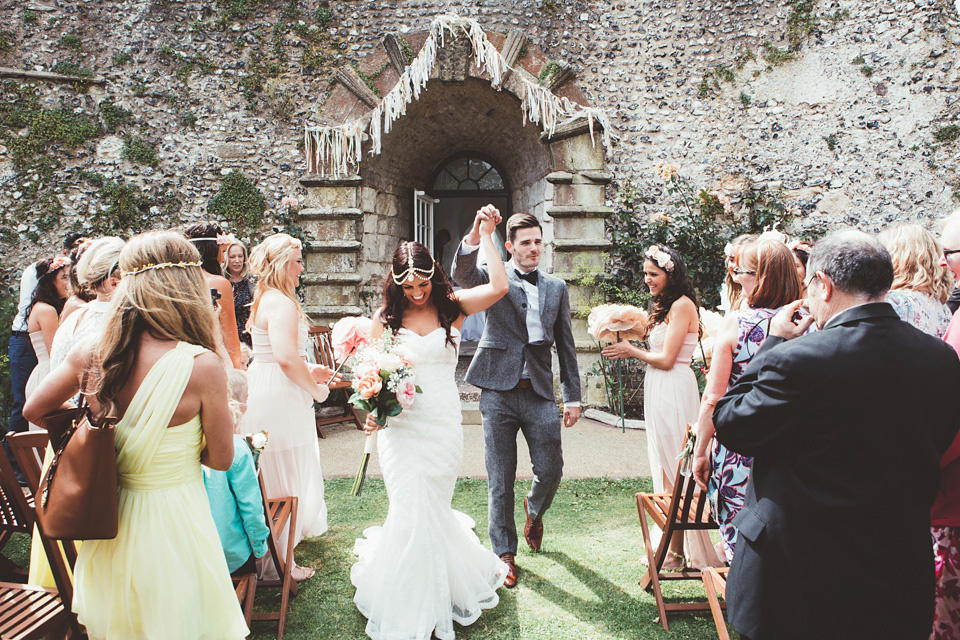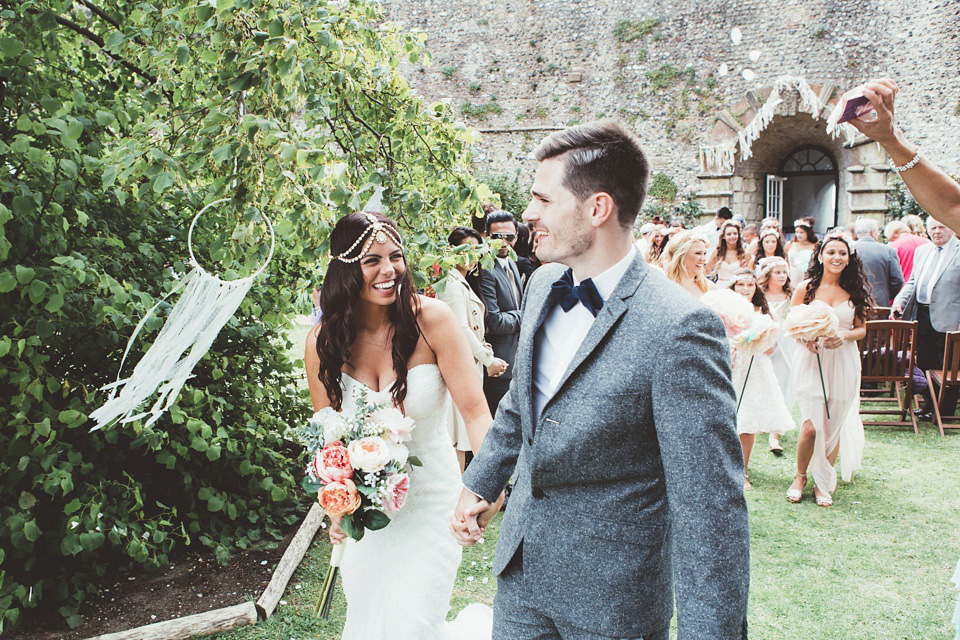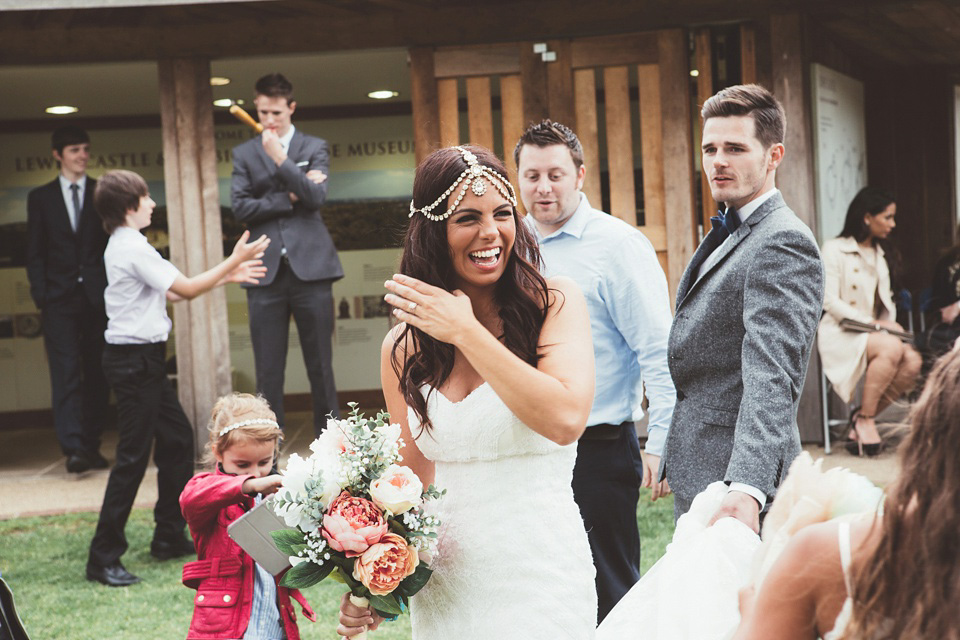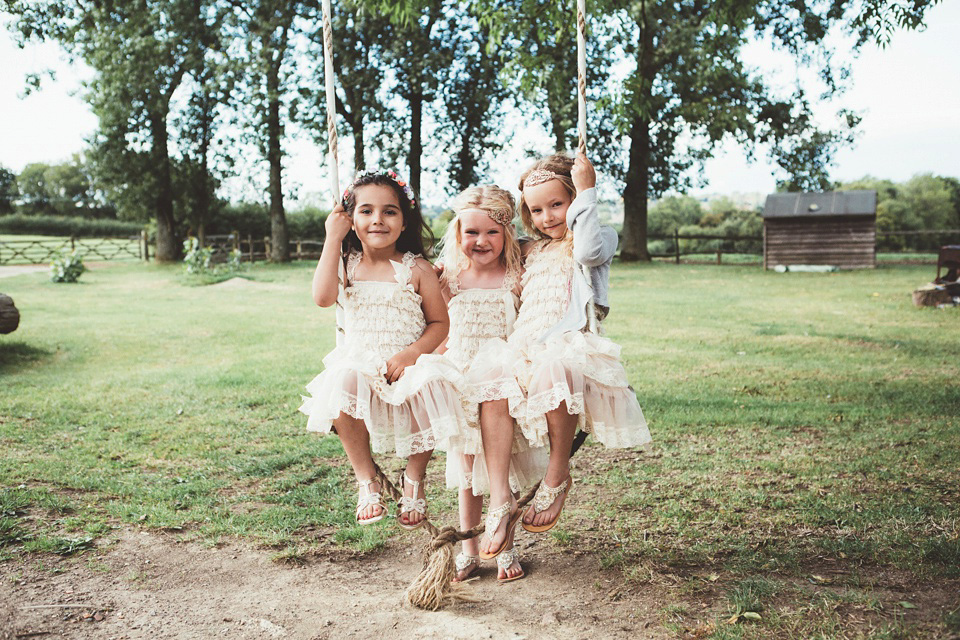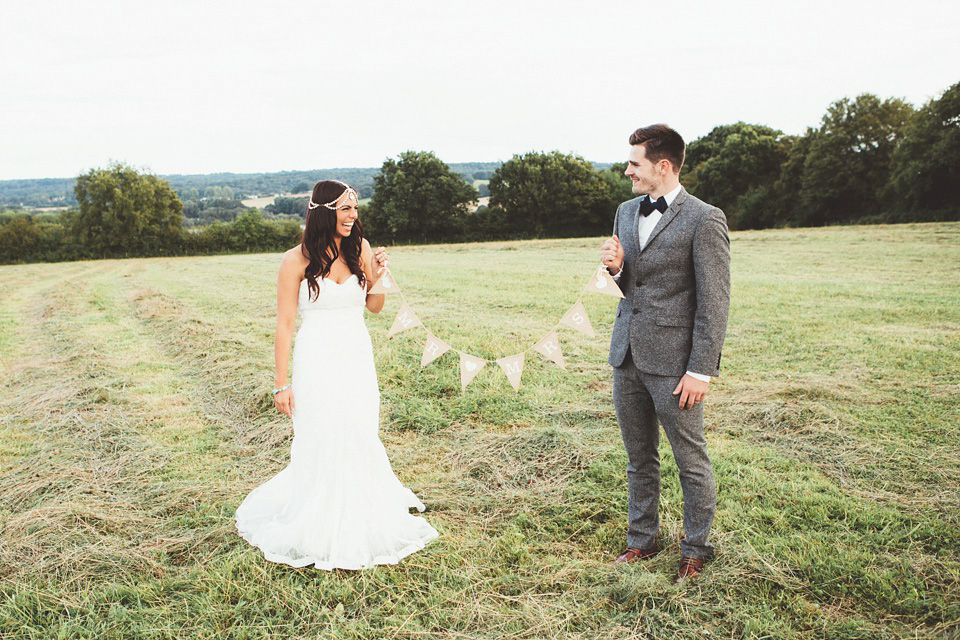 Food on the day was provided by the moreish sounding Pizza Amore, from their vintage pizza van and Vintage Scoops traditional ice cream, along with homemade wedding cake.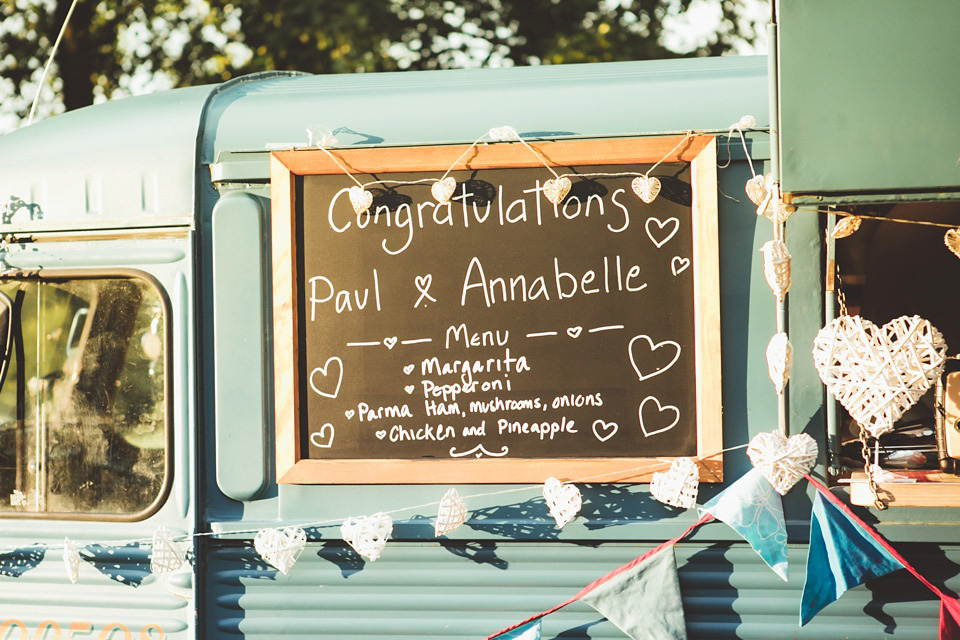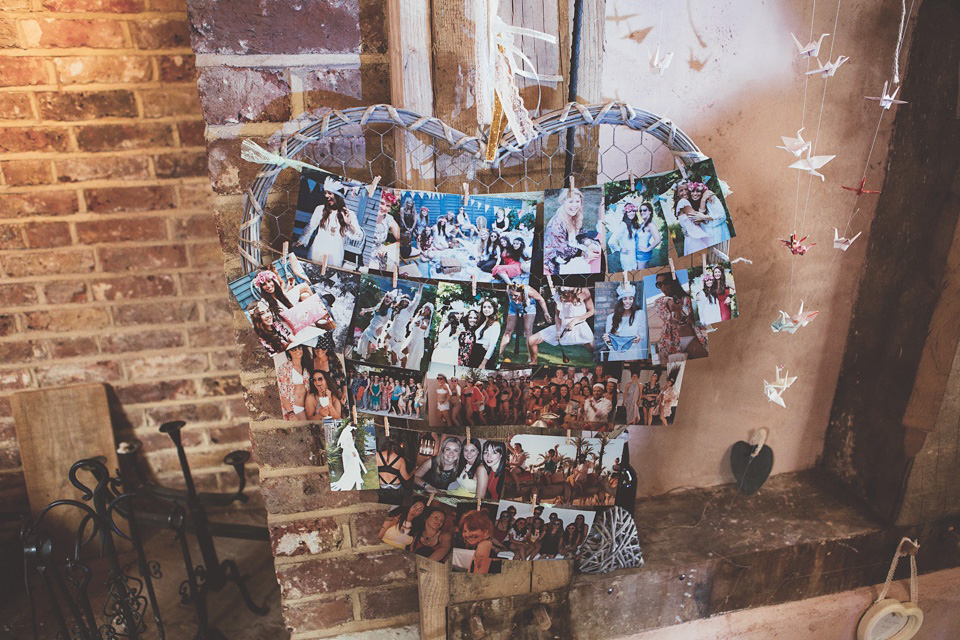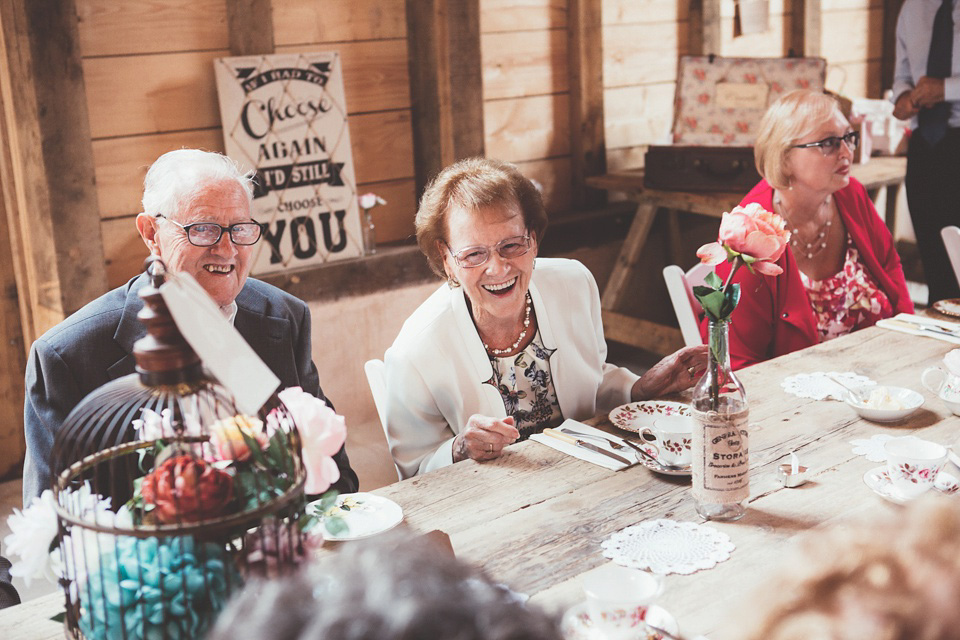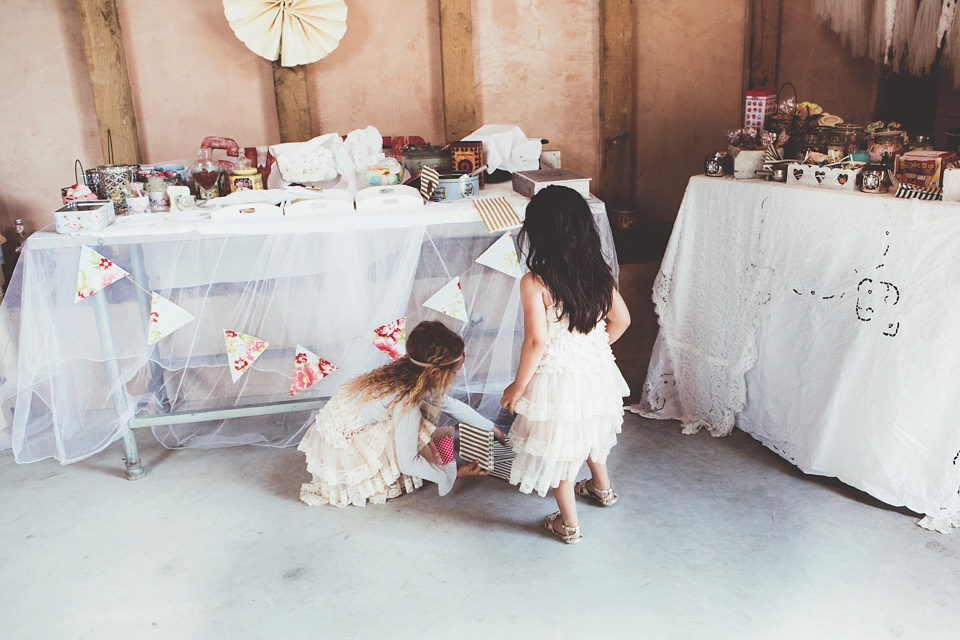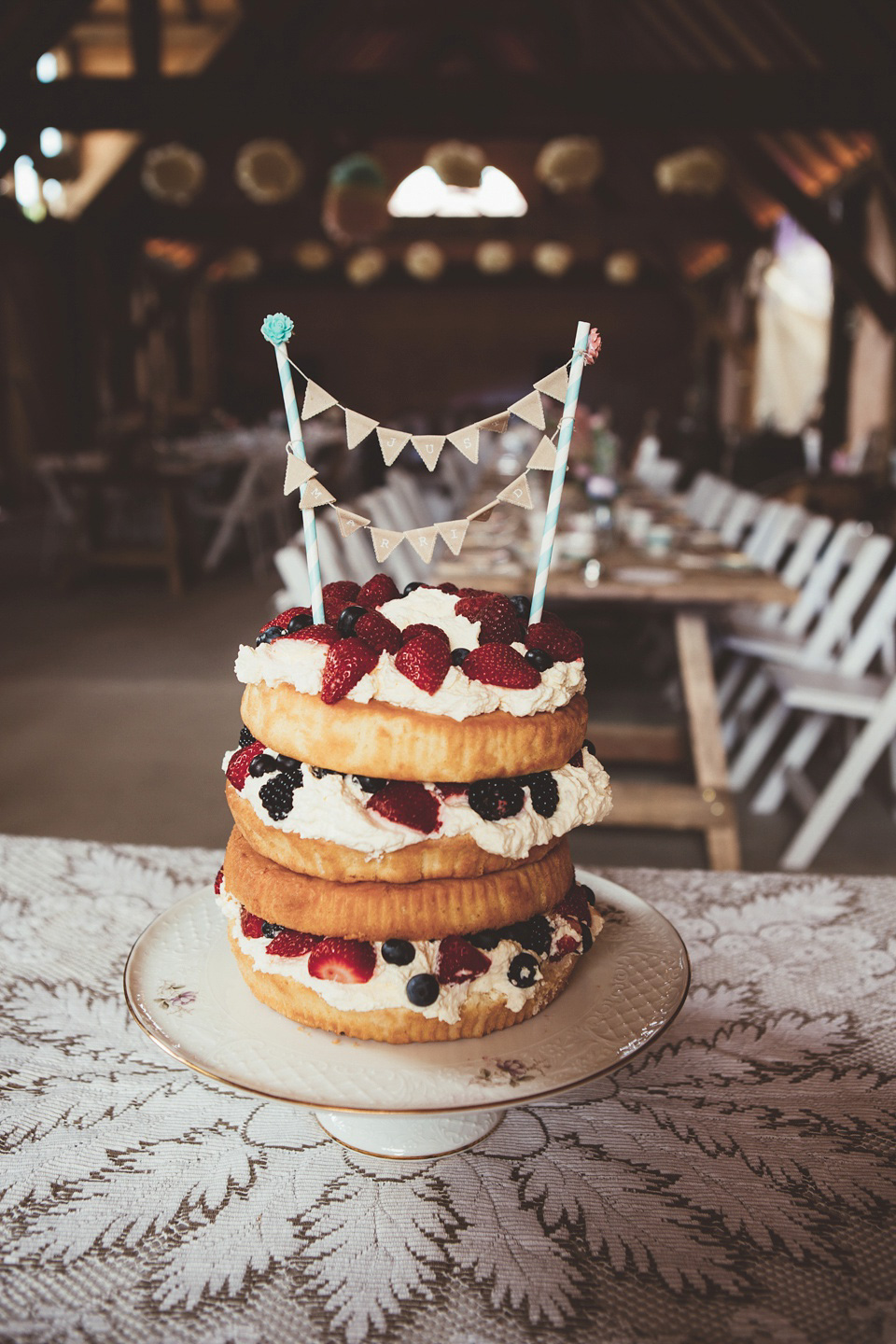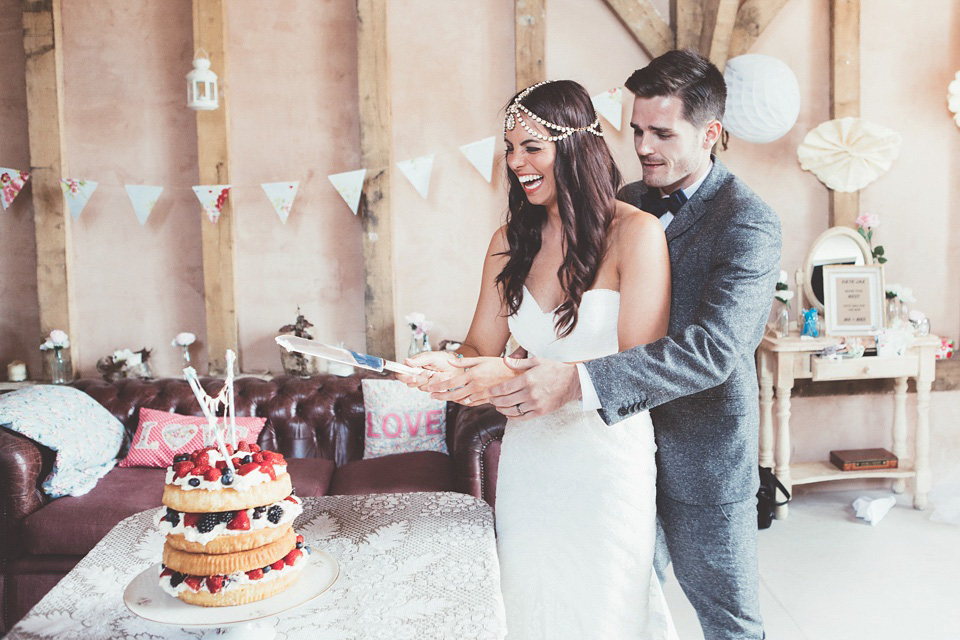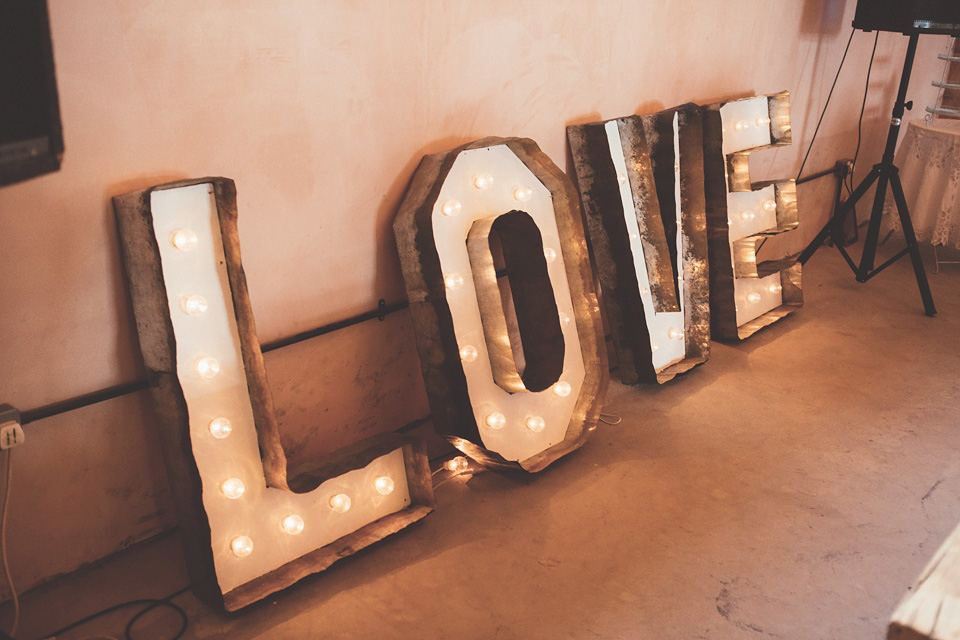 "I made our invites, table plan and name cards and my mum made homemade jam. We had mints saying 'mint to be' on them – a little, sweet touch. For decoration I also made lots of pom poms and my brother made a giant light up 'love' sign. We went to car boots and vintage markets and bought bird cages and other bits and pieces."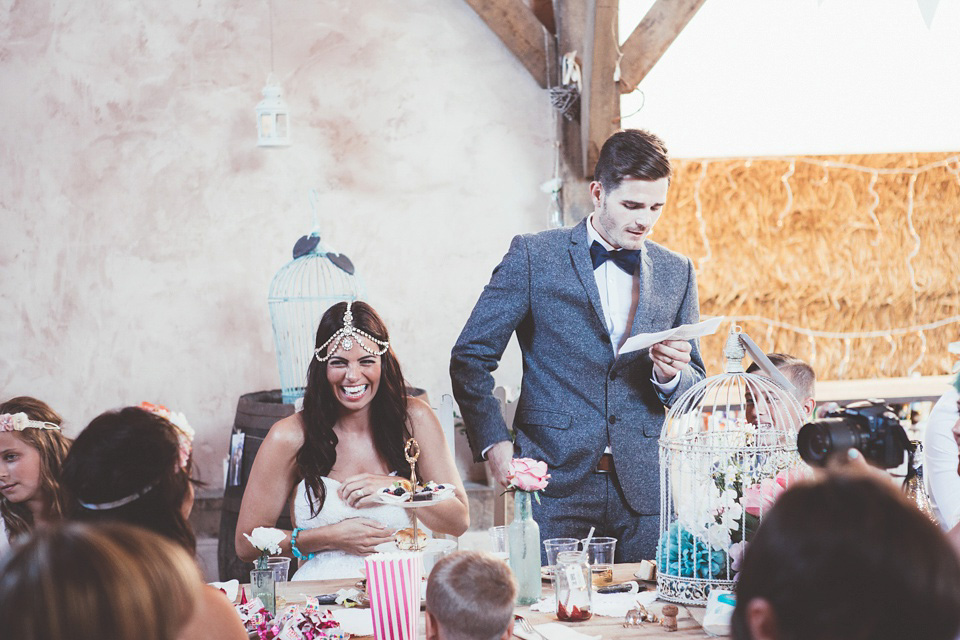 I love the photos of the first dance, which was to Miguel's 'Adorn' performed with a funny routine. (Although when I first looked at the photos I could have sworn that the best man was channelling Gangnam Style!)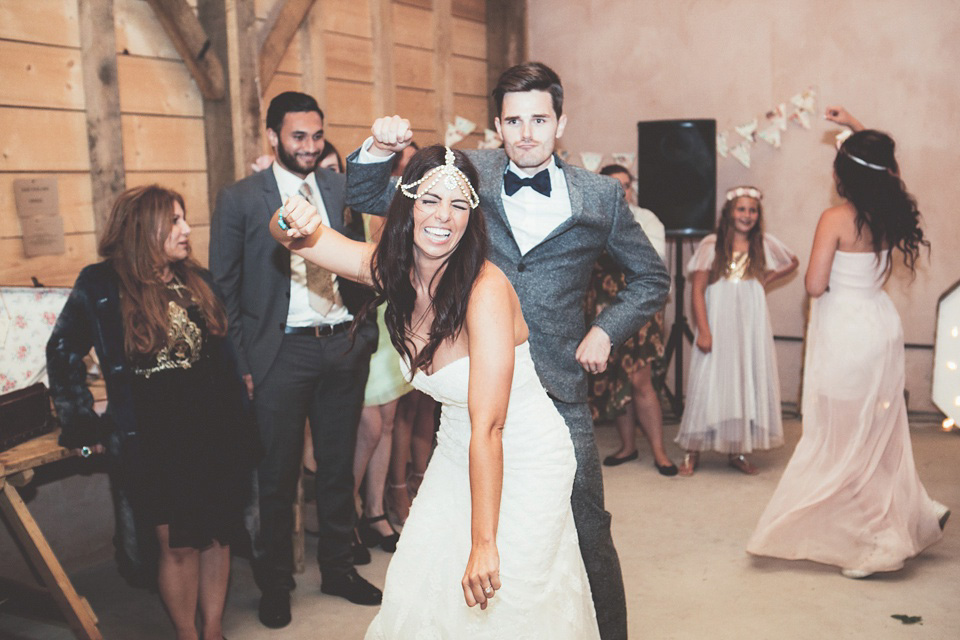 Words of wedded wisdom
"Don't go by what your family and friends tell you to do, go with your heart and do what you both want to do. Relax and stay calm. Try and take a moment to take your special day in as it goes by super fast. Embrace it and enjoy every moment. Be prepared for things to go wrong, as it won't go perfectly.
For us it was a magical day and it went by so fast. I wouldn't change anything for the world, it was perfect in our eyes."
I know exactly how Annabelle feels both in terms of the speed of the day passing and also expecting things not to go 100% as planned yet not allowing the mishaps to spoil your incredibly special day.
Thanks so much to this lovely pair for letting us have a peek at their laidback chic of a day and to Mary-Anne for sharing the images.
Any of you lovely readers now craving pizza by any chance?!
Much hippy-chick love,
Katie xx
Photographer – Maryanne Weddings
Venue – Lewes Castle + Yoghurt Rooms
Dress – Pronovias
Shoes – River Island
Headpiece – eBay
Bridesmaids – Asos + Etsy
Flowergirls & page boys – Monsoon
Flower garlands – Primark + Monsoon
Groom – Ben Sherman, shoes – Office
Stationery – DIY
Rings – Etsy
Pizza – Pizza Amore
Ice cream van – Vintage Scoops