It' not every day that you get to feature the wedding of a couple who won both their wedding photography and wedding film on Love My Dress, so this morning mark a real moment of excitement and elation for me! Back in June last year, we launched this competition with Aurelijus, founder of VARNA STUDIOS Photo & Cinema to win an amazing £4.5k wedding photography and film package.
Those very lucky winners turned out to be Ali and Mark – both doctors by profession, who went on to tie the knot on 11th May this year,  at Silverholme in the Lake District. Today, I am do utterly delighted to be sharing the results of this competition win with you.
Film + Photography by VARNA STUDIOS Photo & Cinema
"If I'm totally honest, my focus was on getting all 135ish of our guests into the ceremony, sheltering, feeding, watering and entertaining them all, keeping things vaguely tasteful, and not completely blowing our budget. Everything else fitted around that!"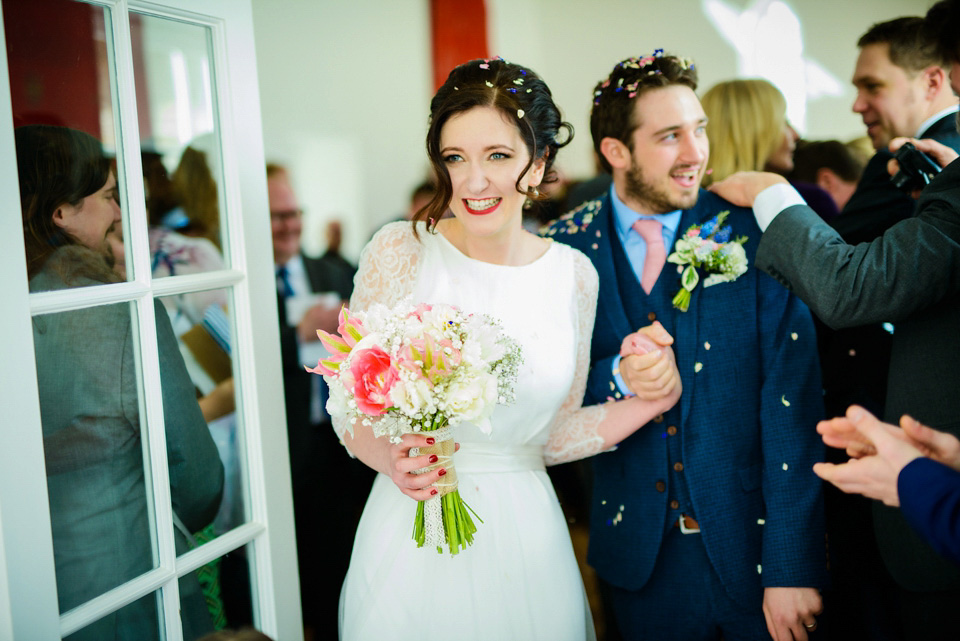 "Like many Love My Dress readers, I didn't want to look like a princess on my wedding day. I wanted to look relaxed, stylish and grown up, and to feel comfortable. When I first tried on Charlie Brear's collection at the White Closet, I knew I'd found my designer."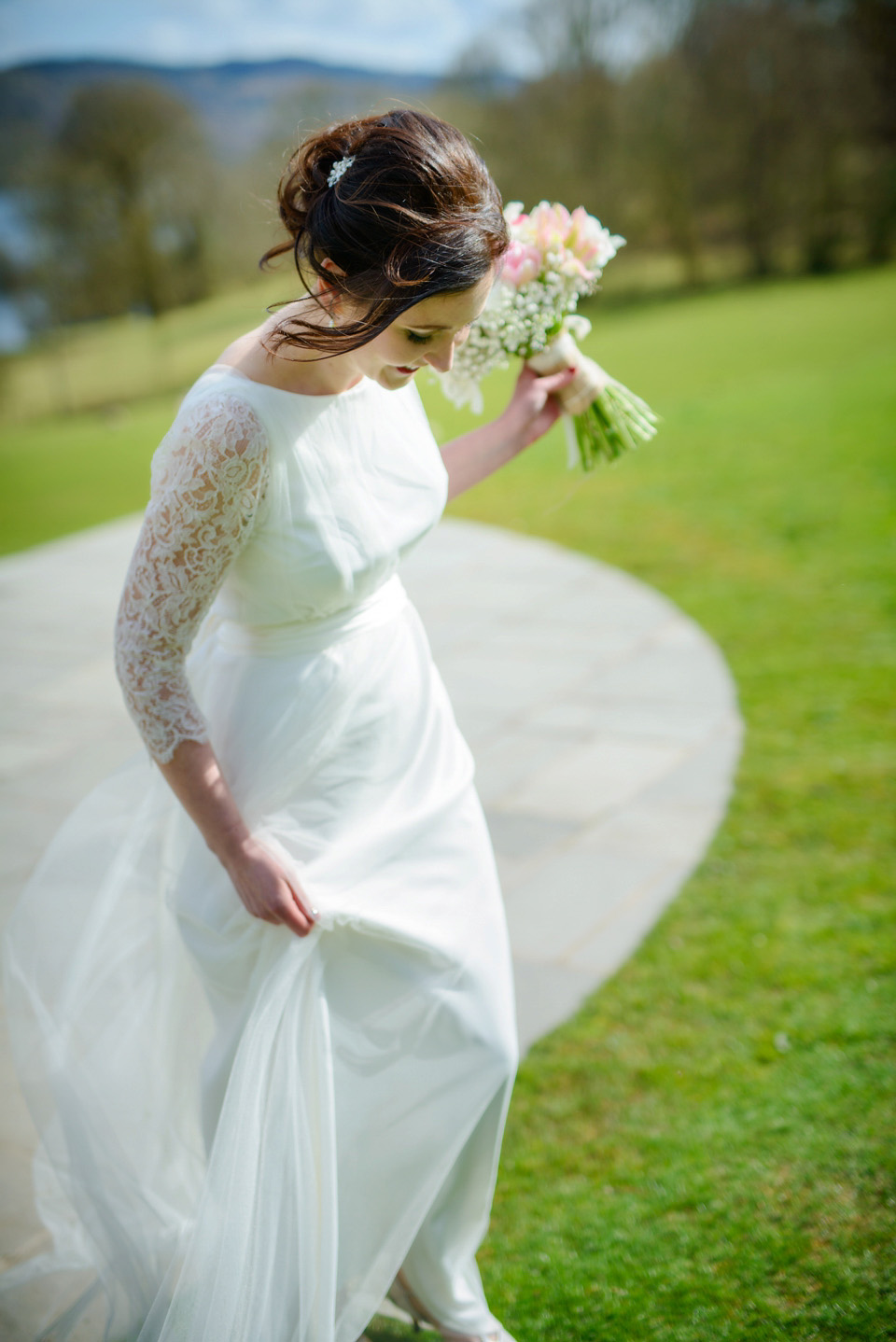 "We were lucky in that our surroundings at the venue were so beautiful that I always felt I didn't need to do that much in the way of decoration to make things look special. We had lots of ideas about how we wanted to style the day – and in the end it evolved from our original plan of a vintage Mediterranean theme, to a bit more of a classic British, relaxed, fun, family party."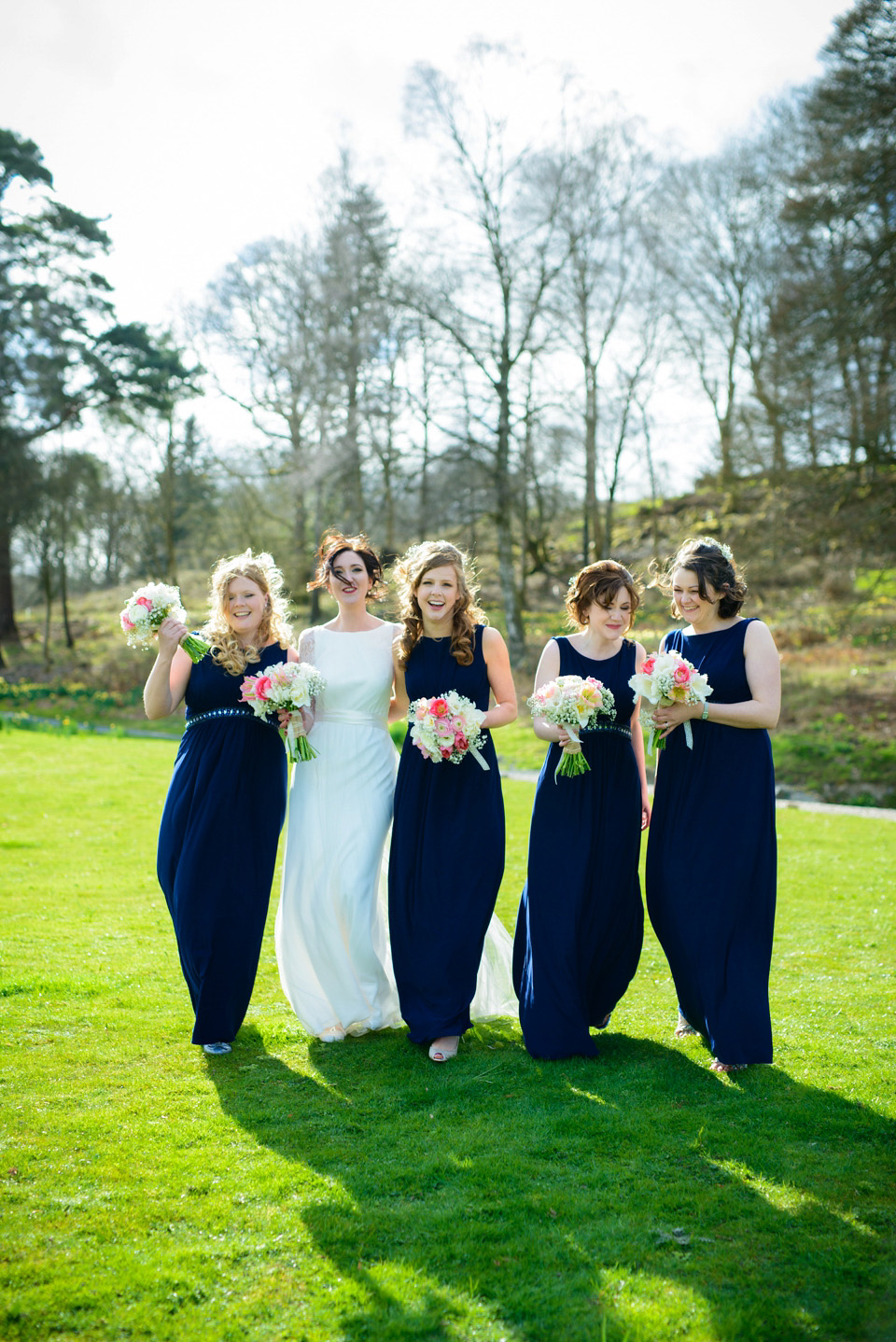 "We were so unbelievably lucky to win our photography and videography with VARNA STUDIOS Photo & Cinema in a competition on Love My Dress. Aurelijus and his team were professional, funny and a pleasure to have around, and the beautiful work they've produced for us just speaks for itself."
"We hunted for a while for a venue as close as possible to my home town with a space for a legal ceremony that didn't look like a hotel conference room and could accommodate our large number of ceremony guests. We struck gold with Silverholme – a beautifully renovated Georgian building in a ridiculously gorgeous location with space for our numbers and the opportunity to design our own wedding 'from scratch' using their site as a blank canvas."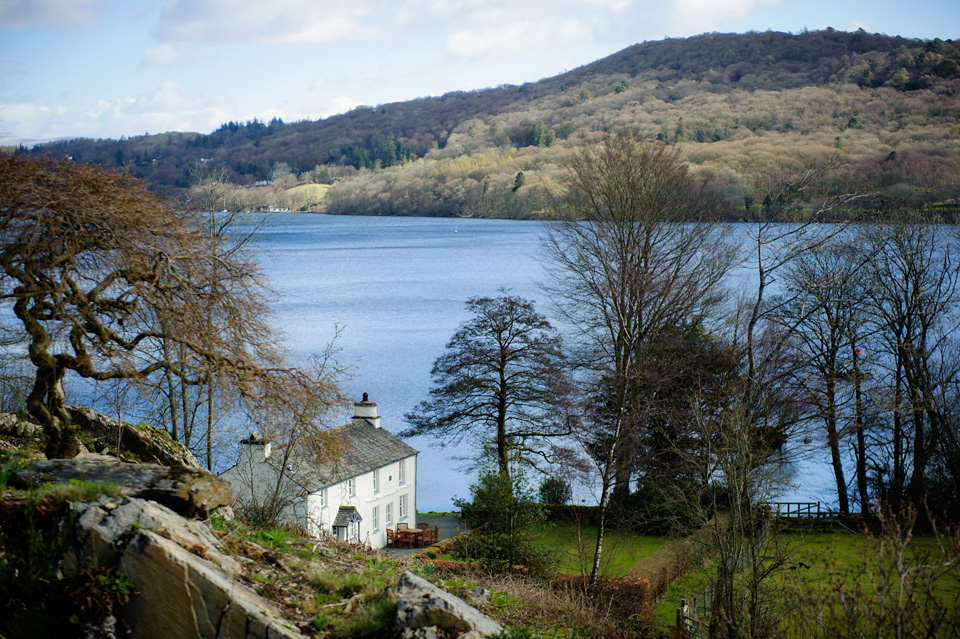 "The only compromise was being a bit farther from home that we'd originally imagined, but in the end having lots of our families and close friends stay together with us overnight before and after the wedding was one of the best things about it."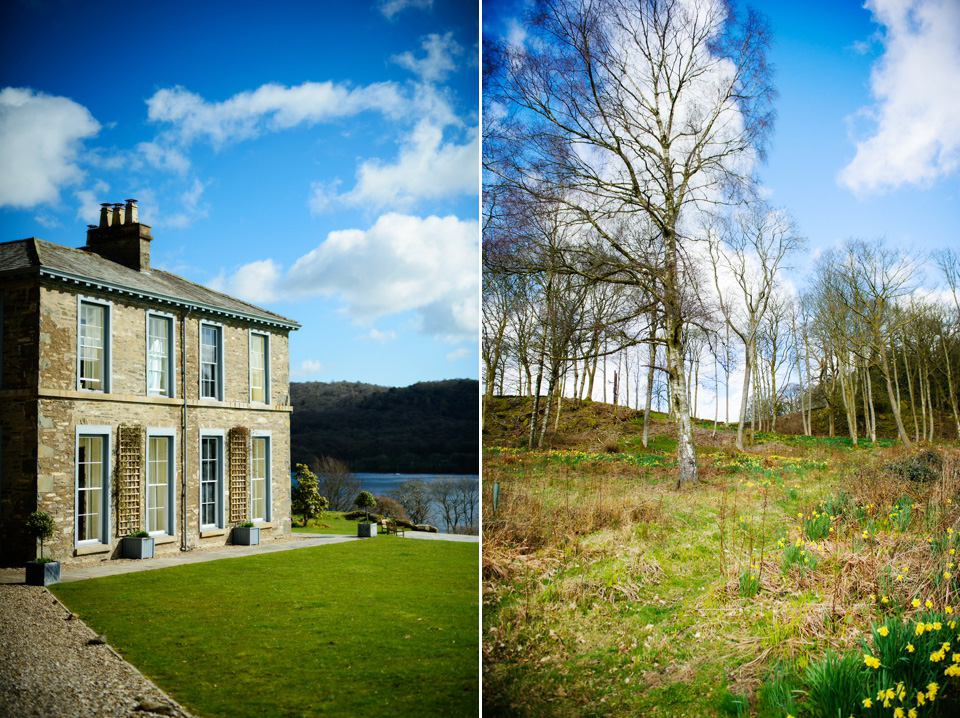 "I was so pleased with the job Bethany Jane Davies and her team did with my own hair and makeup, and the hair and makeup for my bridesmaid, mum and mum-in-law.
It took a few hours to do everybody in the morning, and those few hours were such a special, precious time spent sipping fizz with all of the most special ladies in my life and cooing over and passing round my bridesmaid Gemma's nine day old baby while we all took turns to get pampered. Bethany looked after us all so well and was a much-needed calming influence as the ceremony got closer and the nerves got worse."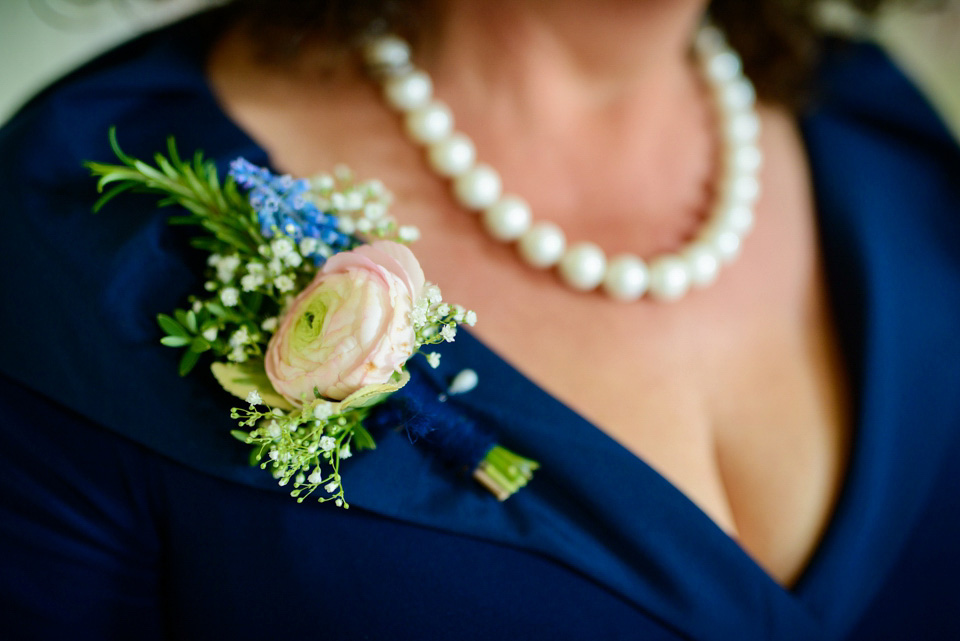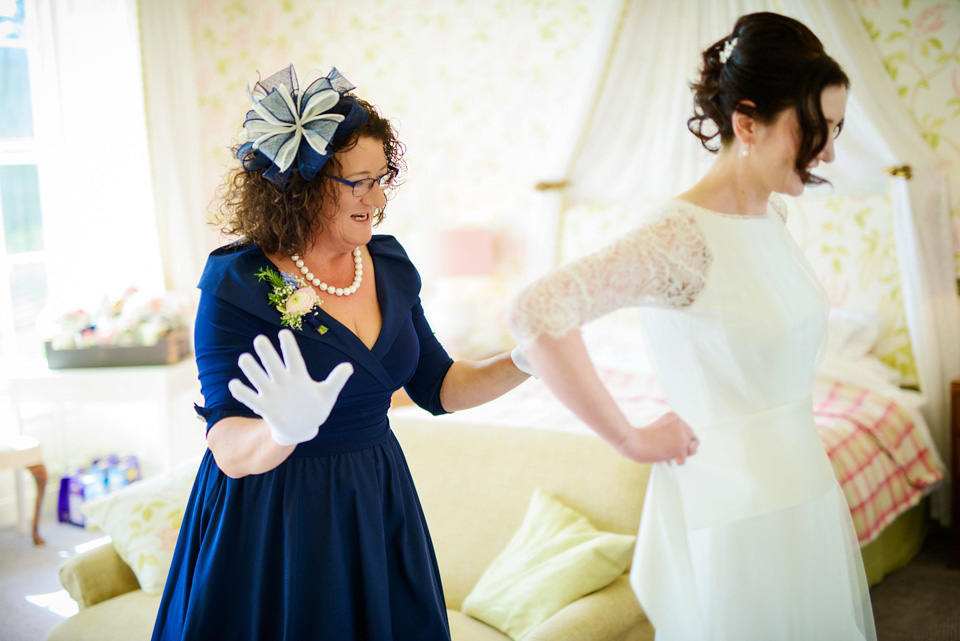 "Charlie Brear's collection consists of lots of different pieces that can be put together in different ways, which allowed me to create my own dress that was flattering to my shape and totally unique. I picked a silk base dress, added a tulle overdress to make it look a bit softer, lace sleeves and a lace panel at the back to cover up with, and a silk sash to bring it all together at the waist. I felt completely myself in, but also completely special and completely like a bride."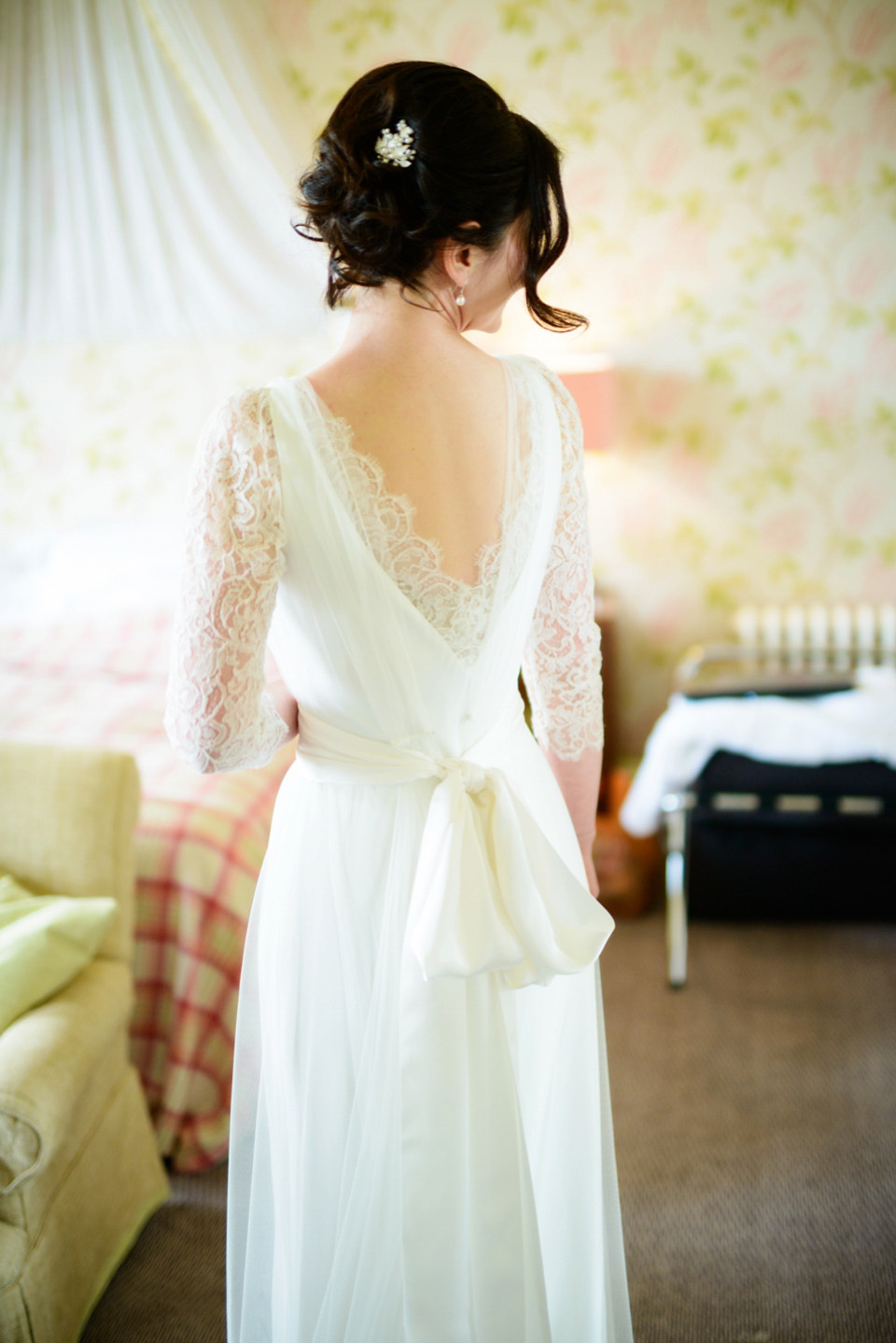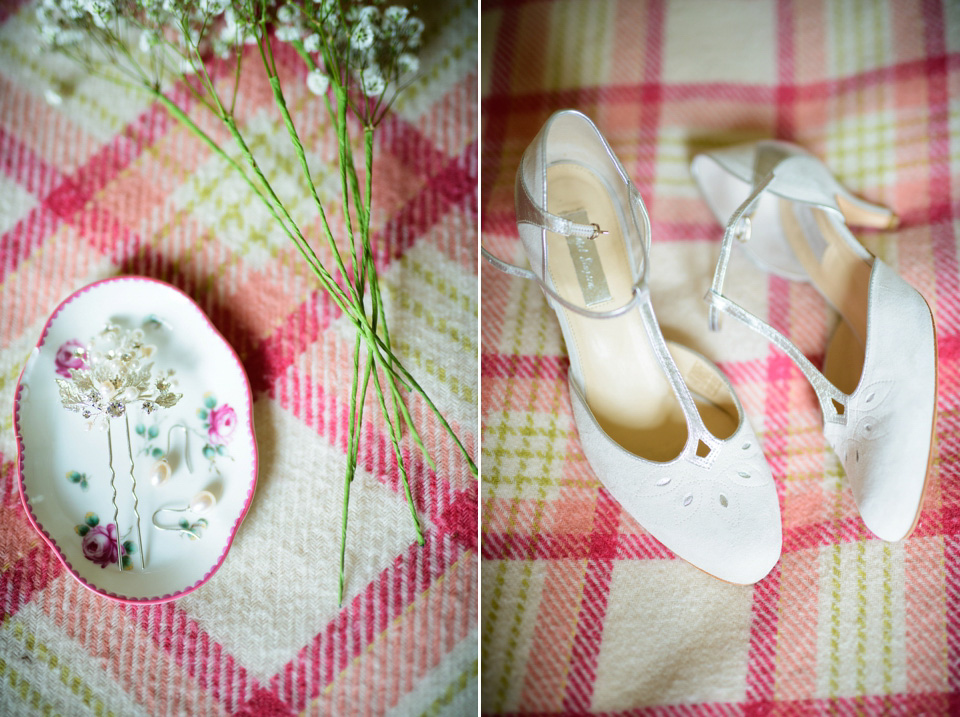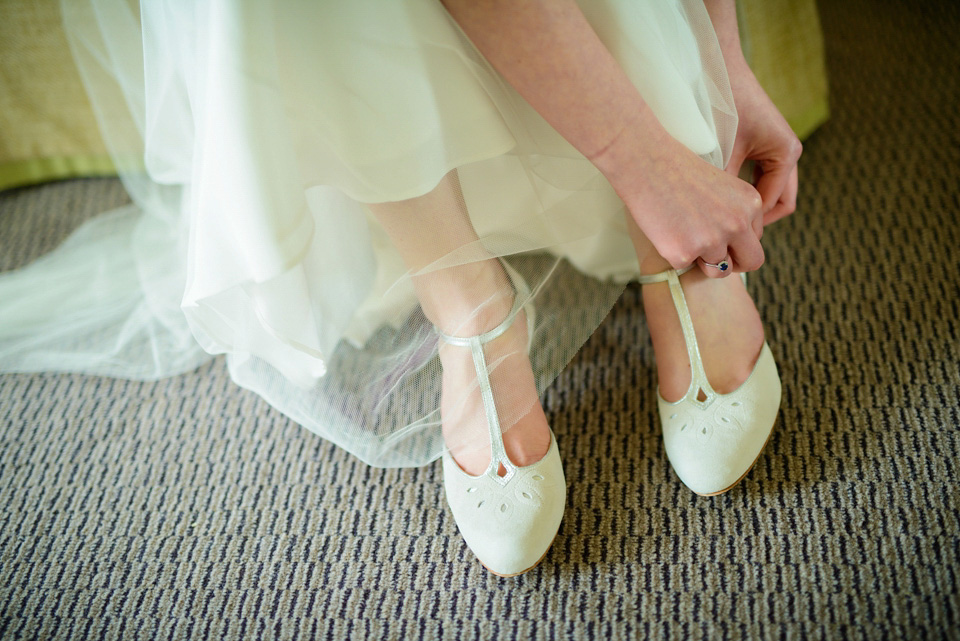 "Our florist Carol of Carol's Garden is a fantastically talented and totally lovely lady who only works with British seasonal flowers, most of which she grows herself. I didn't know a lot about flowers, just that I was happy to have any budget-friendly seasonal flowers, put together in a relaxed way, and that I liked gypsophila. With this brief, Carol did an amazing job."
"She made all of our bouquets, buttonholes and head garlands, and gave us buckets full of cut flowers which a group of my very kind friends a family arranged into 110(!) separate jam jars, milk bottles and vintage tea tins which we used to decorate the venue. We spent a fraction of what many people spend on wedding flowers, and I was totally blown away by the result."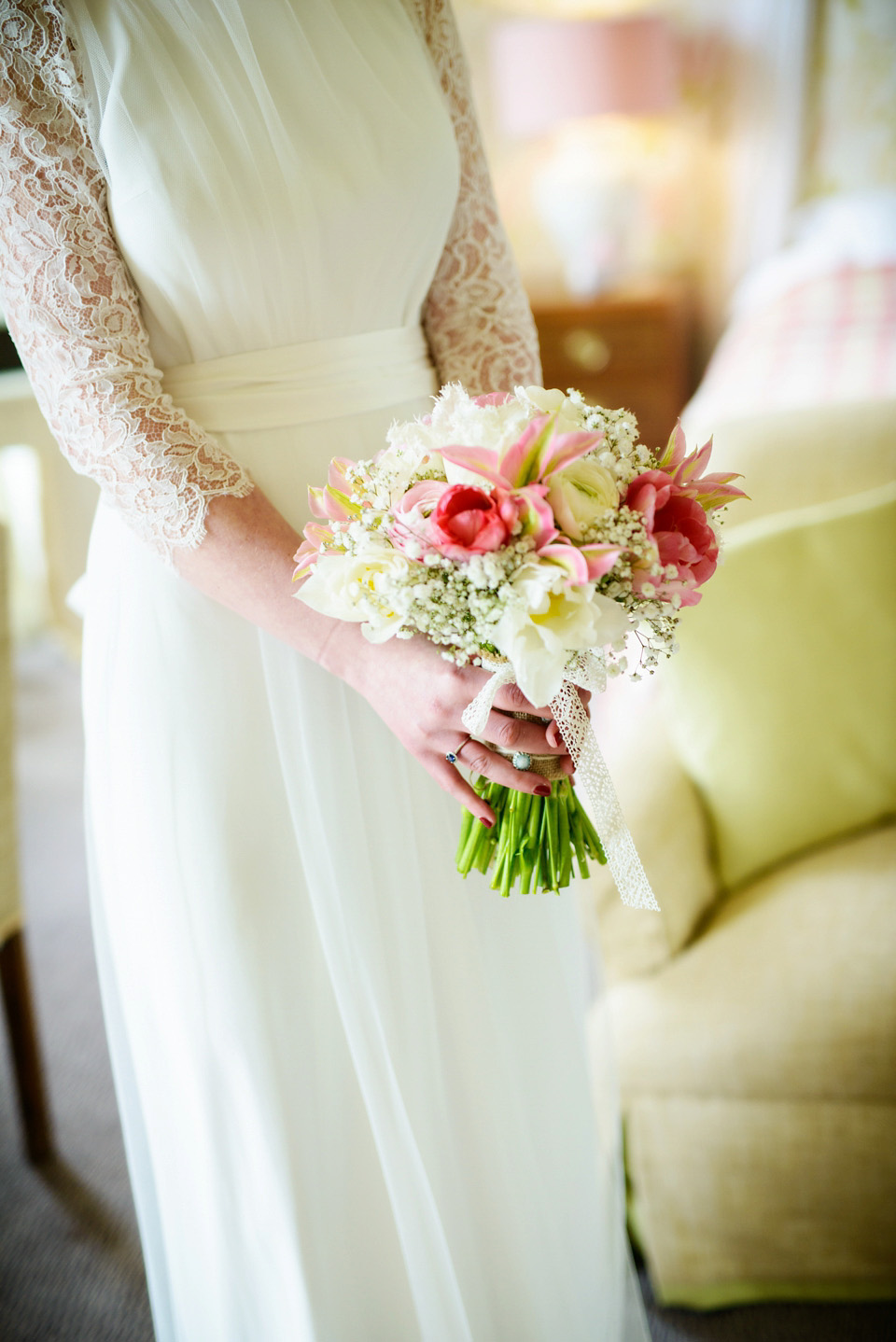 "We met online and moved in together about a year after that. Not quite a year later, on holiday in Majorca, Mark suggested we go for a walk up to a monastery on top of a hill just next to the village we were staying in. To my total surprise, at the top, while we sat on a wall together looking over at beautiful views of the coast, Mark took out a ring and asked me to marry him.
After a few minutes of getting my ability to speak back/crying/hugging/etc, I realised he hadn't gone down on one knee, and so made him do the whole thing again!"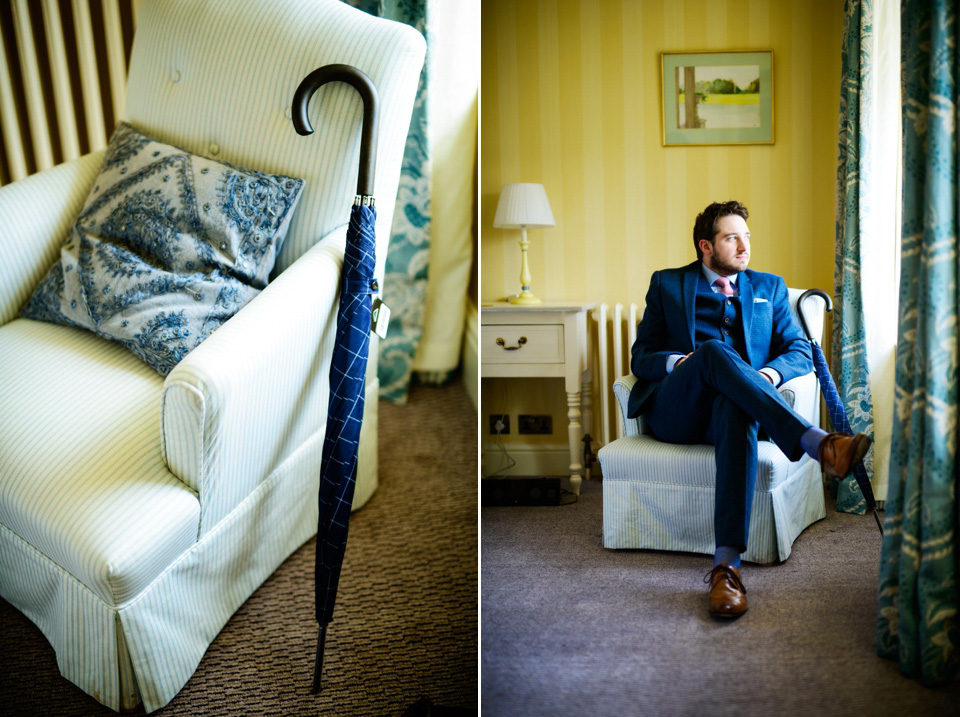 "Mark is very much in touch with his feminine side and was VERY involved in the wedding planning process. We were both looking at wedding blogs like Love My Dress before we even got home from Majorca, and had chosen and booked our venue within a few weeks of getting home. We were engaged for just over a year before the wedding."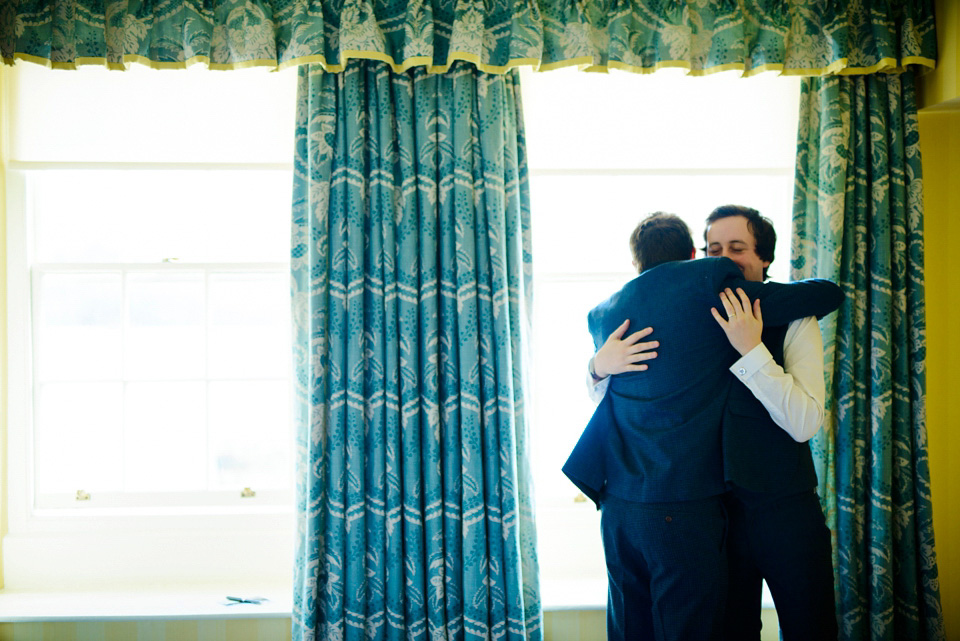 "My dad 'gave me away' – he was brilliant.
During our ceremony, we used the standard vows suggested by the local registrar, with one extra promise which we both made. We came up with it together one night after a few glasses of wine. It was 'I promise to love you forever, to look after you, and to bring you comfort, joy and laughter throughout our lives together.'"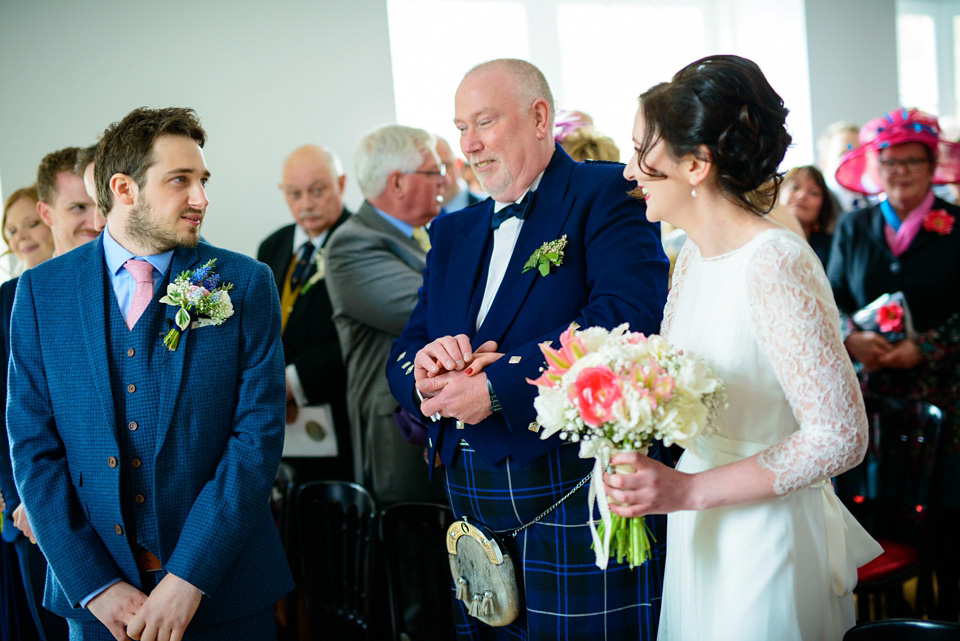 "Our readings included 'I Carry Your Heart' by E.E. Cummings.  I first came across this poem in an episode of ER that I watched when I was about 12, and I've wanted it read at my wedding every since. The other reading took a bit more thought."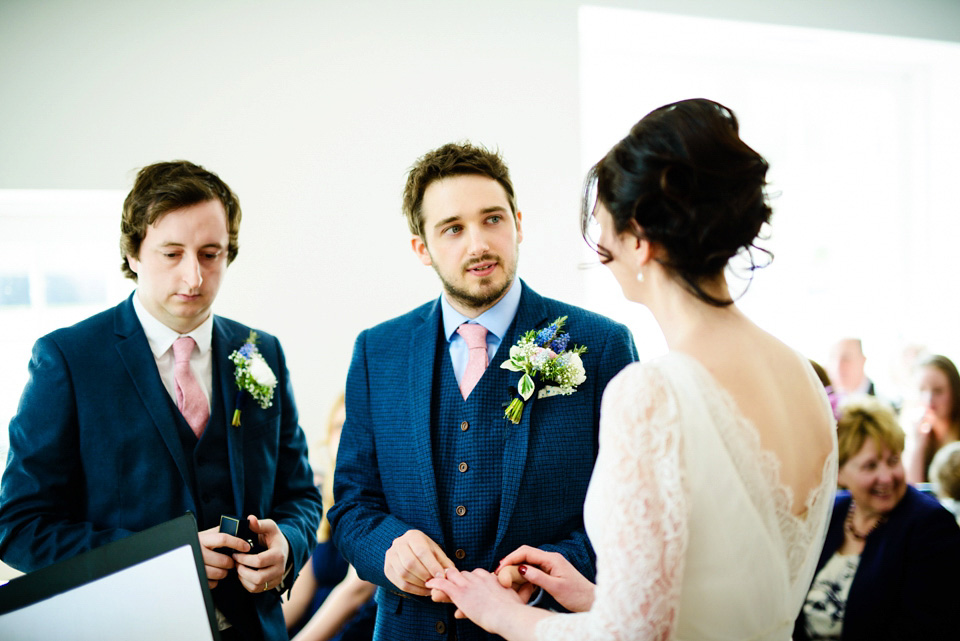 "As a non-religious pair having a fairly simple legal ceremony, we wanted to include something that felt a bit spiritual in the proceedings. We hunted for a long time and in the end decided to put together two quotes from 'Pale Blue Dot' by the science writer Carl Sagan about how tiny we are in the universe, and the importance of love. We had some lovely comments about this reading, and I think it really struck a chord with some of our fellow non-religious guests. The song that played while we signed the register 'Do You Realize' by The Flaming Lips carried on this sentiment perfectly."
Look again at that dot. That's here. That's home. That's us. On it everyone you love, everyone you know, everyone you ever heard of, every human being who ever was, lived out their lives. (From 'Pale Blue Dot' by Carl Sagan)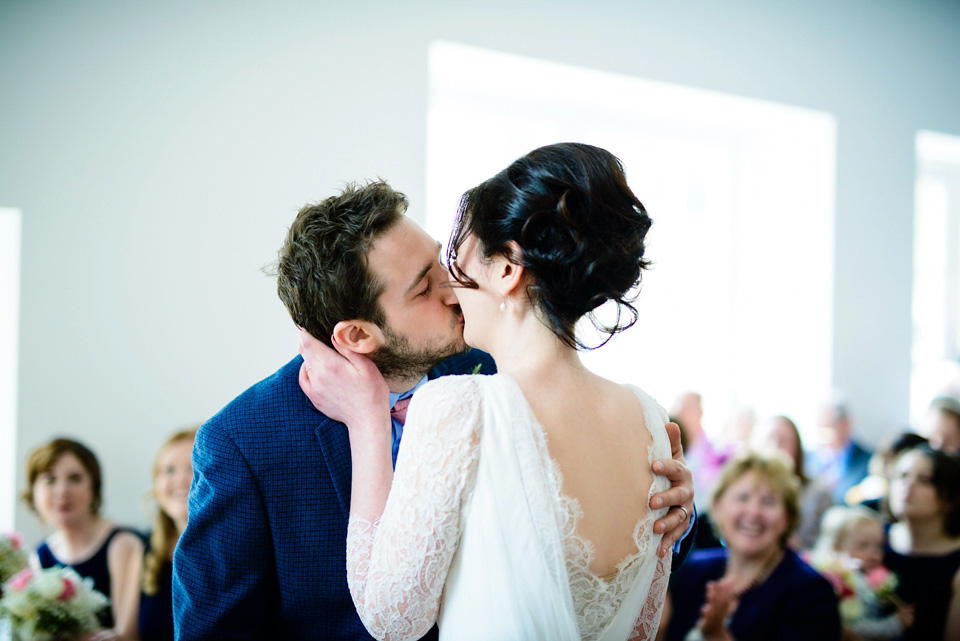 The aggregate of our joy and suffering, thousands of confident religions, ideologies, and economic doctrines, every hunter and forager, every hero and coward, every creator and destroyer of civilization, every king and peasant, every young couple in love, every mother and father, hopeful child, inventor and explorer, every teacher of morals, every corrupt politician, every 'superstar', every 'supreme leader', every saint and sinner in the history of our species lived there — on a mote of dust suspended in a sunbeam. The Earth is a very small stage in a vast cosmic arena. For small creatures such as we, the vastness is bearable only through love. (From 'Pale Blue Dot' by Carl Sagan)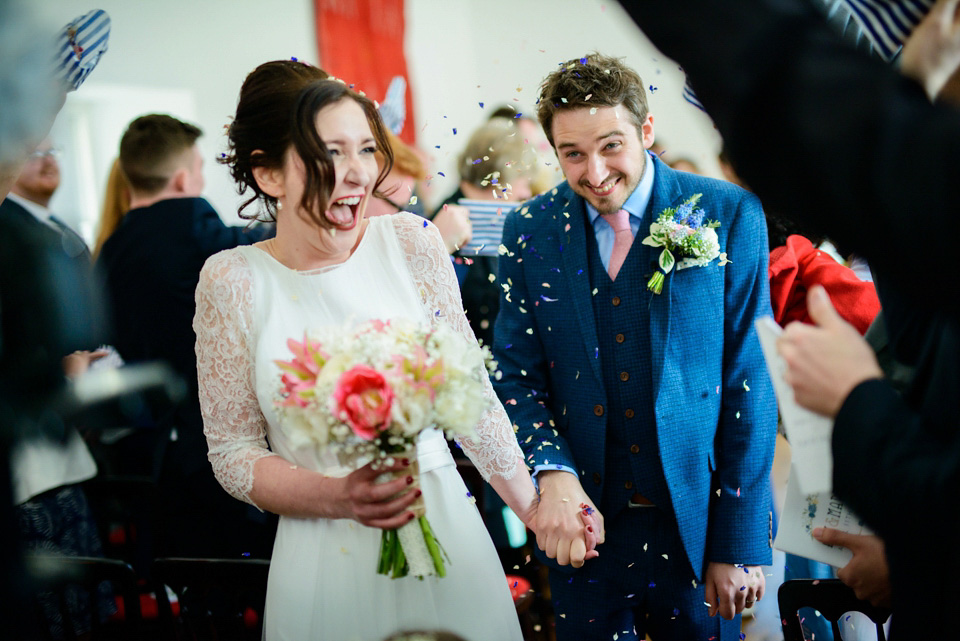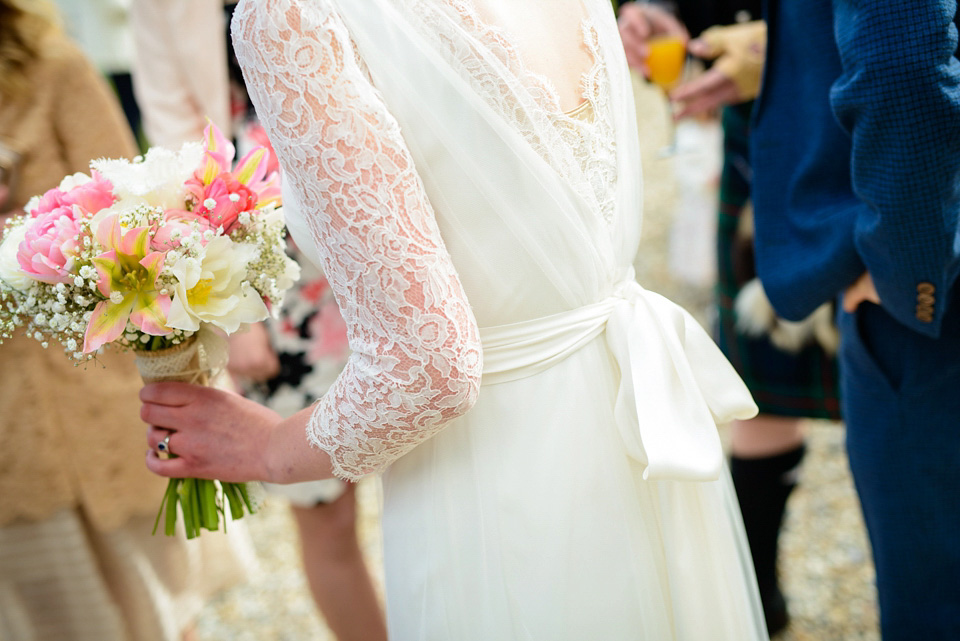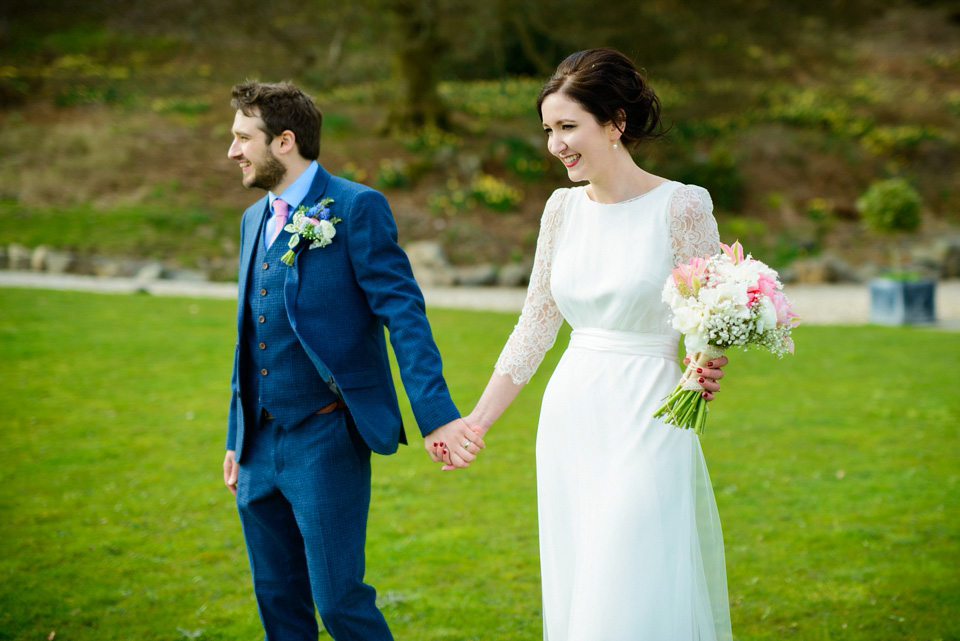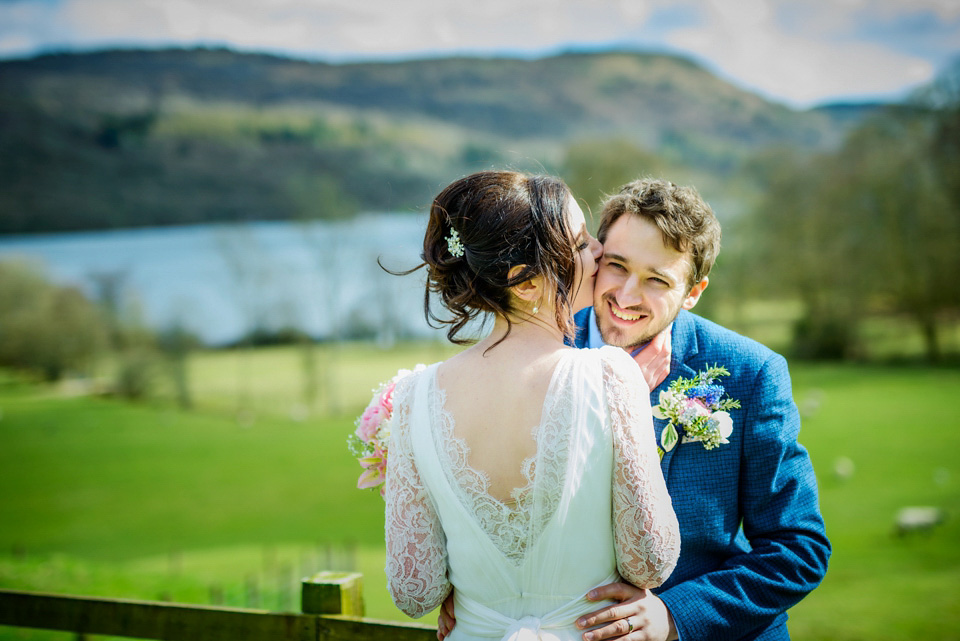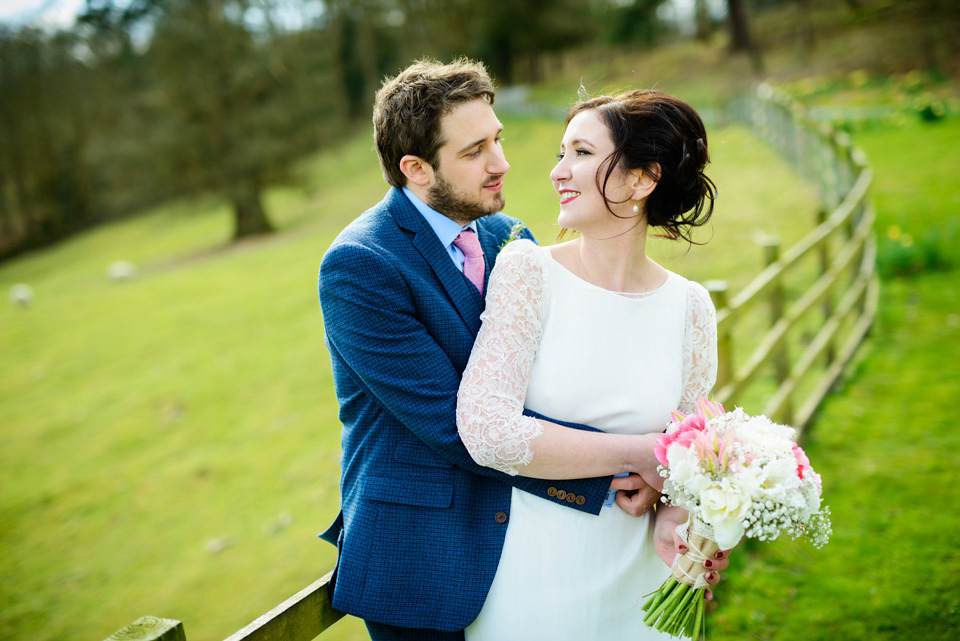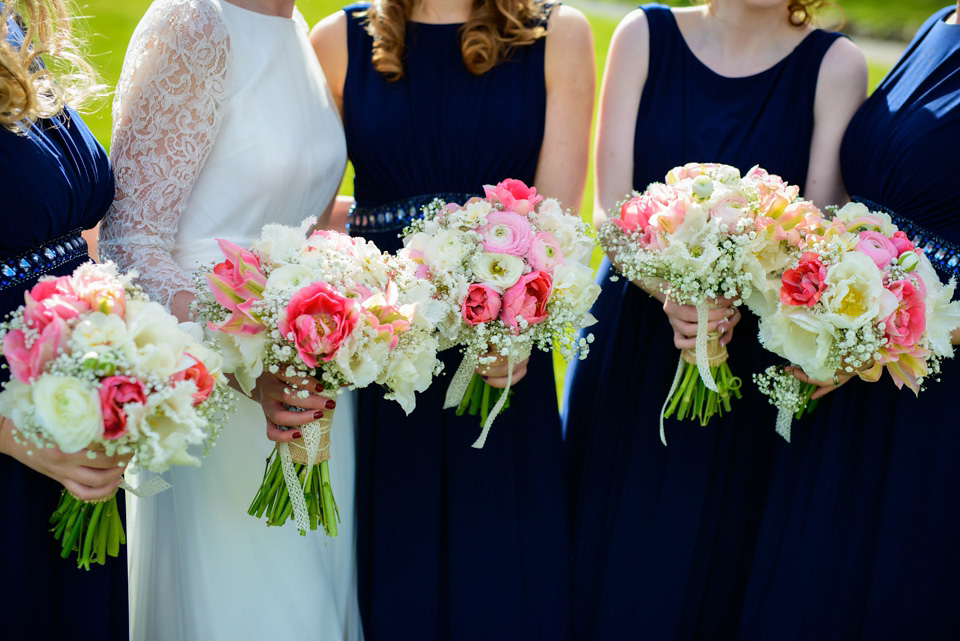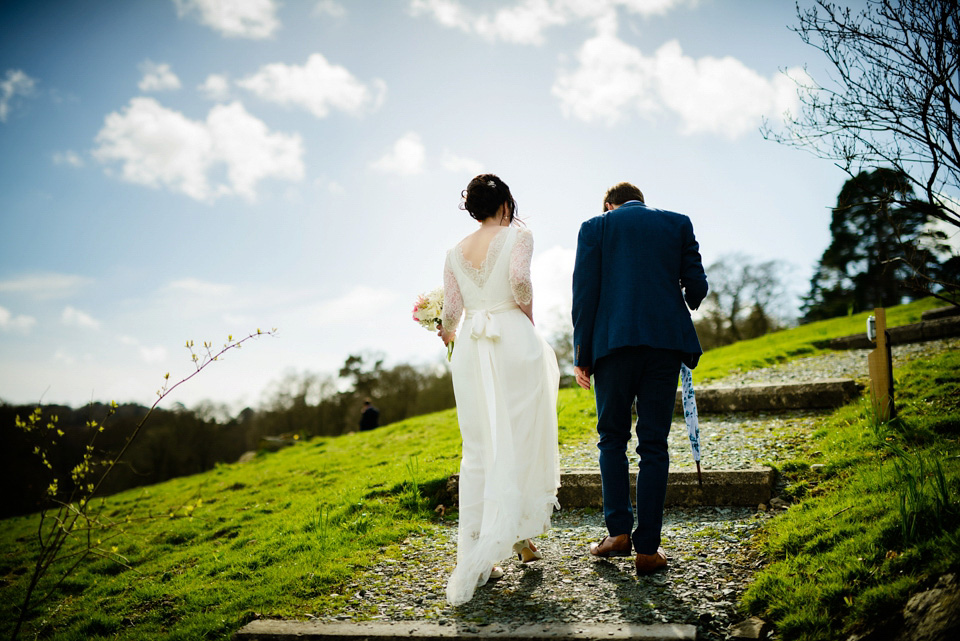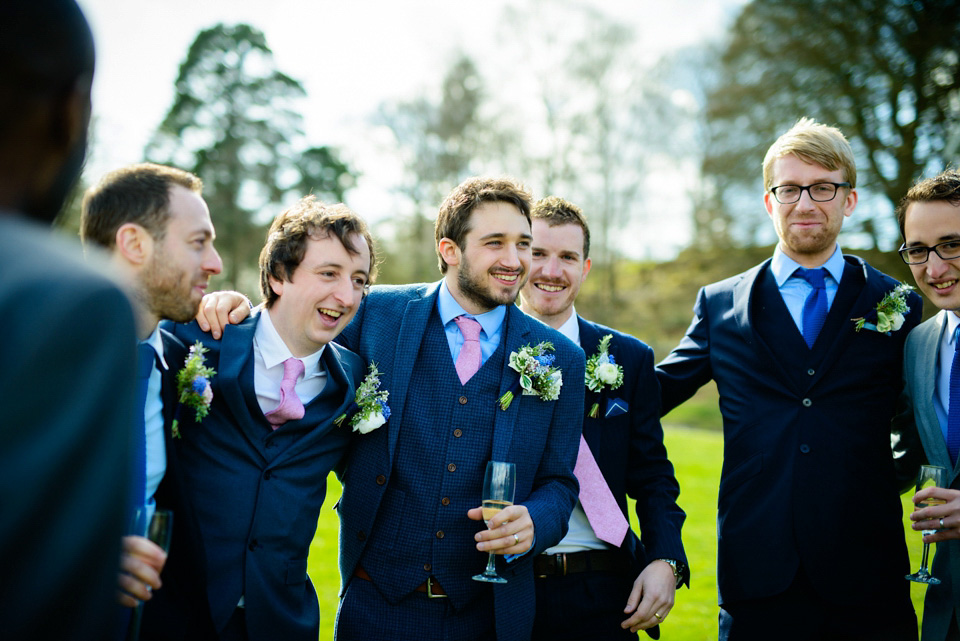 "My dad's brass band, the 'Cockermouth Mechanics, performed in the afternoon, and we had a karaoke band for evening entertainment. We knew this would go down well as lots of our guests are both fantastic singers and massive show-offs – the band said they'd never had so many song requests so quickly."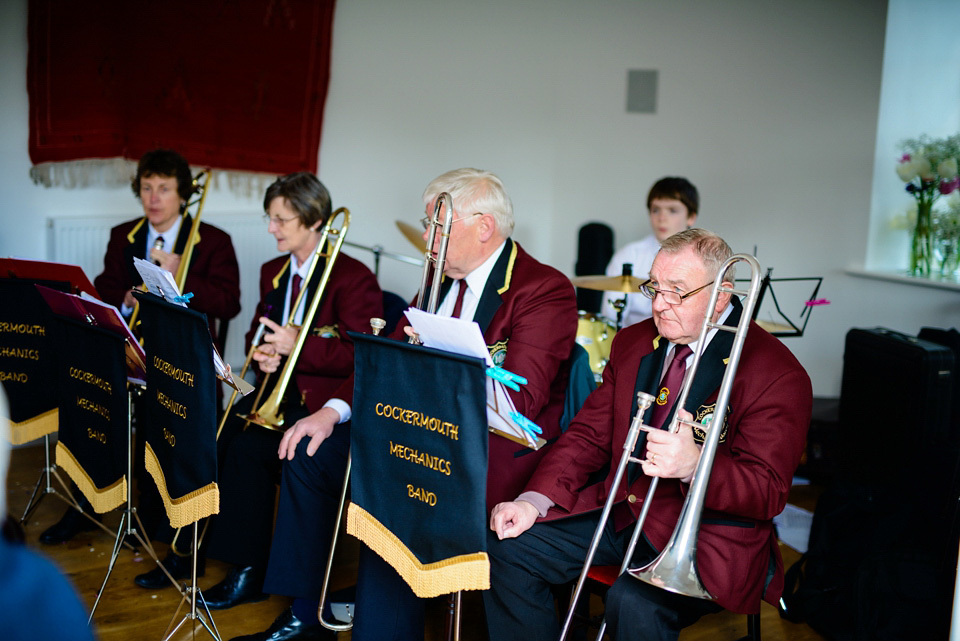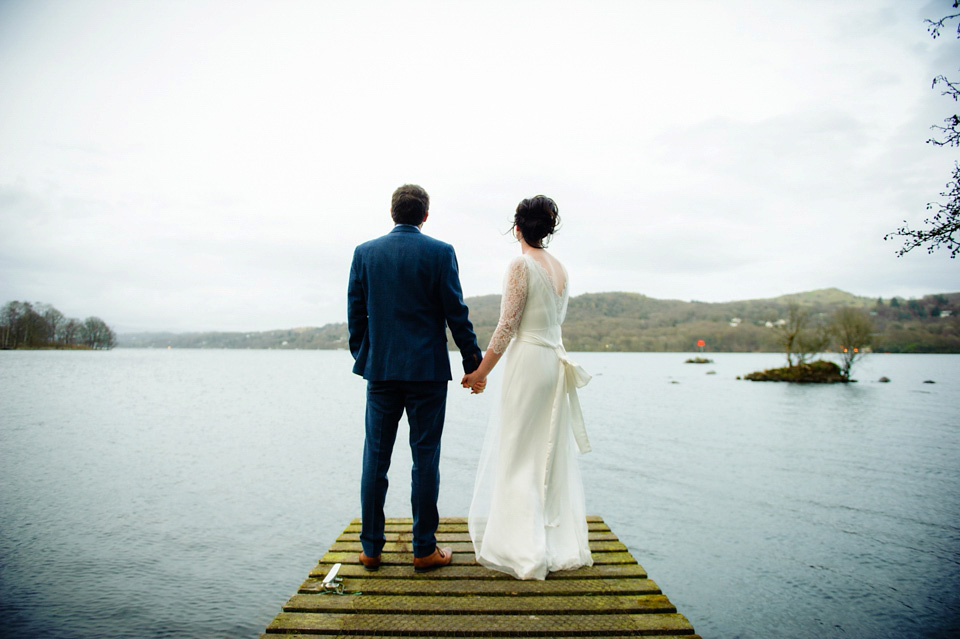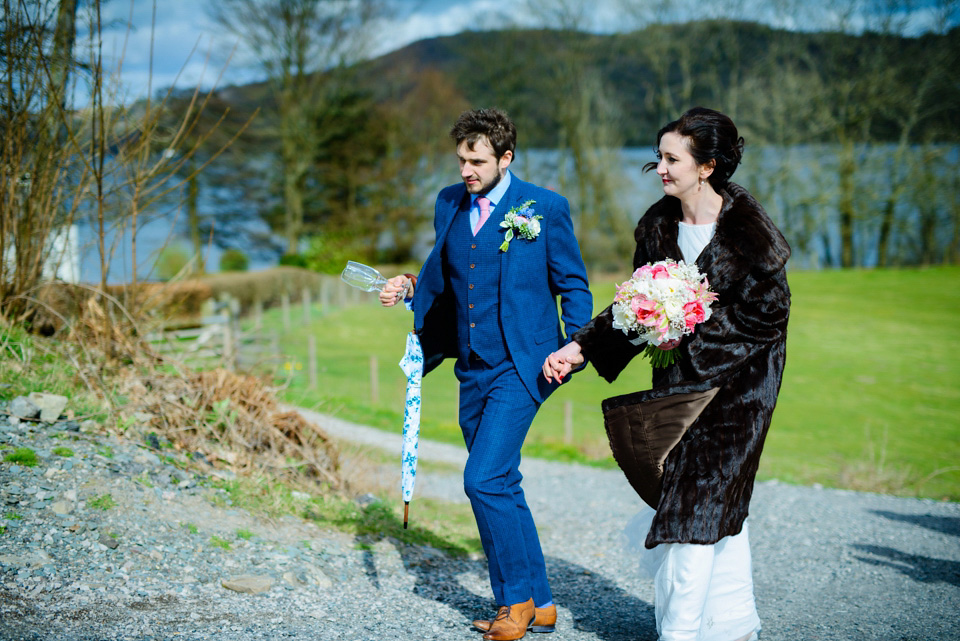 "We borrowed some beautiful handmade bunting from our friend Heather to string around the marquee, hired lit-up giant initials, a vintage typewriter, vintage suitcases and tea tins from Add Vintage, collected jam jars and milk bottles and filled them with flowers and tea lights, and used silver buckets from Homebase as wine coolers in the centre of every table."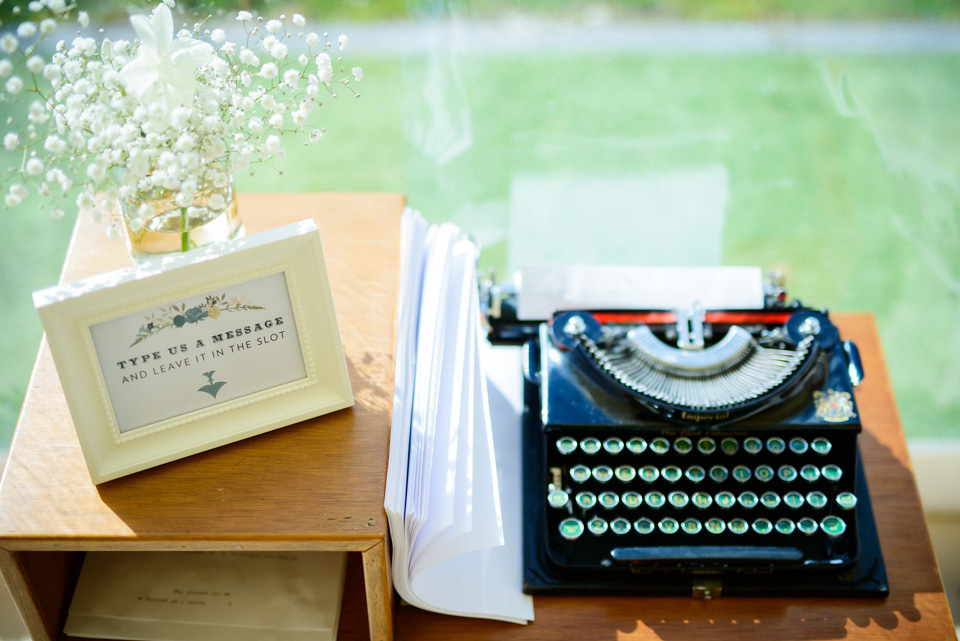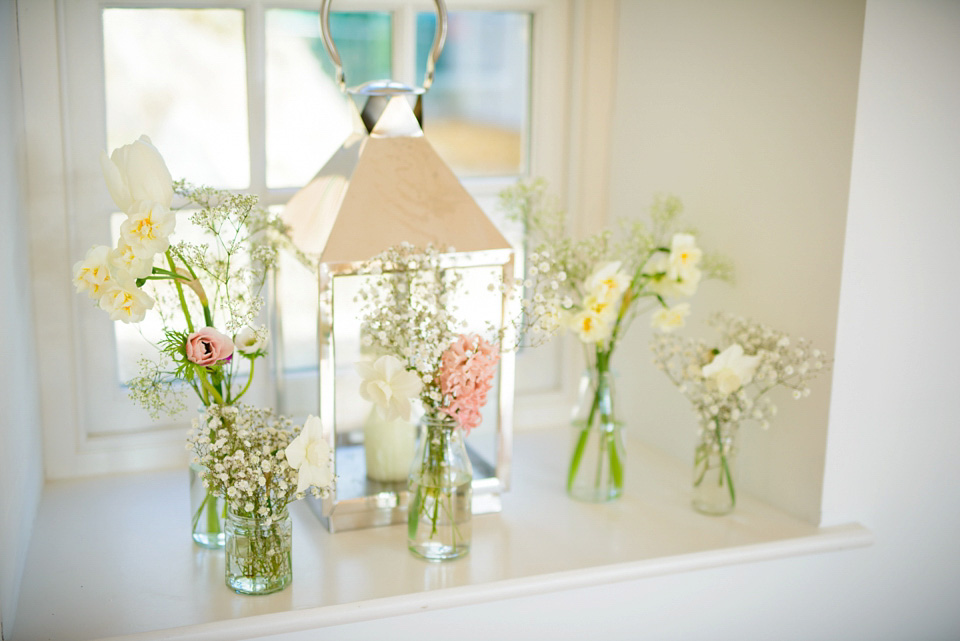 "My bridesmaid Tamsin Whitfield who is a graphic designer did a fantastic job of all of our stationary. Our tables were named after real ales brewed close to mine and Mark's home towns, and Tam did a very impressive job of making even beer-mat style table names look elegant."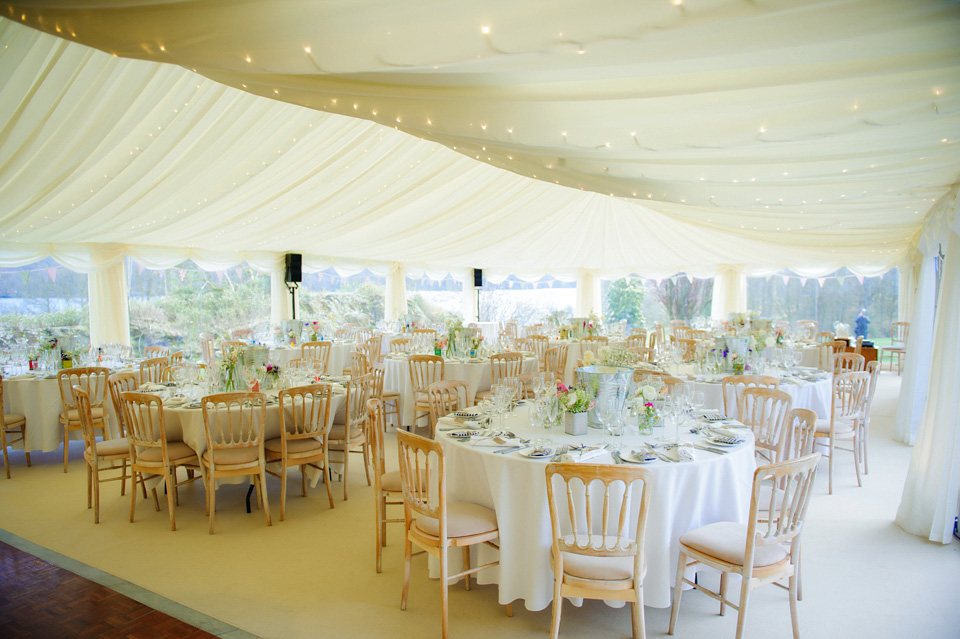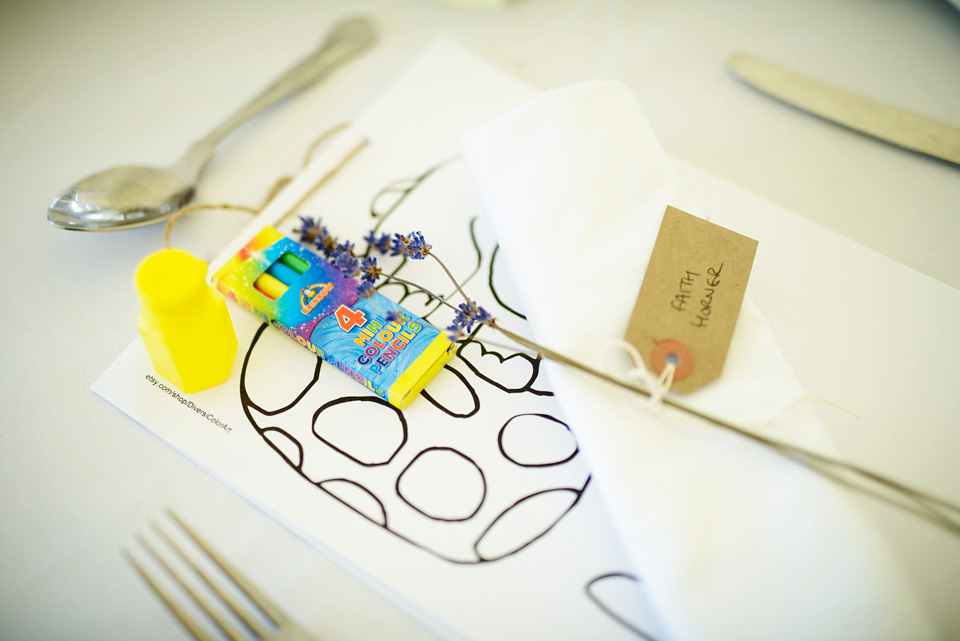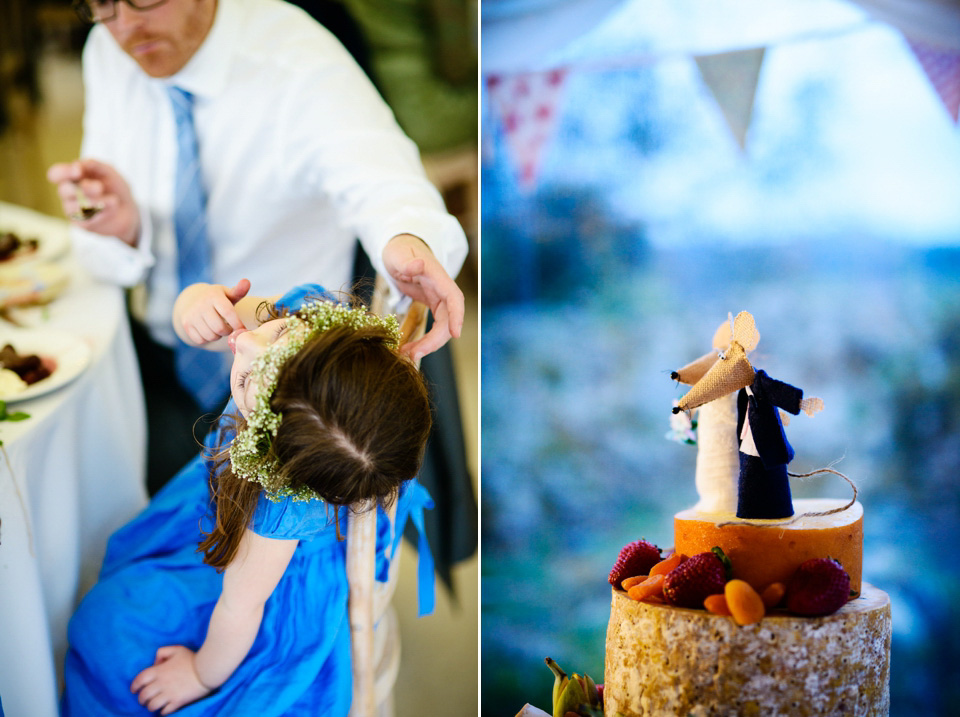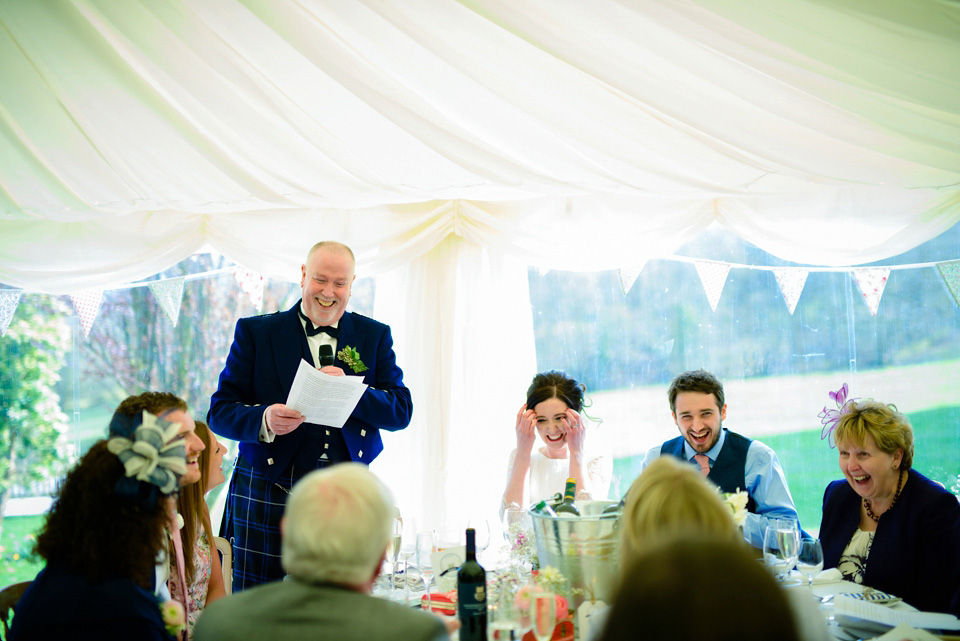 "We went for a cake of cheese put together by our caterers, Karen Rhodes, mostly because we both love cheese. My friend Sophia hand made our extremely cute bride and groom mice cake toppers. For evening dessert we served some cake bars from M+S – these worked out really cheap and were really tasty."
"Our first dance was to the Northern Soul classic 'Do I Love You' by Frank Wilson. It wasn't a massively special song to us before the wedding –we just picked it because it was upbeat and easy to dance to. Every time I hear it now it fills me with the feeling of the day, which is really nice."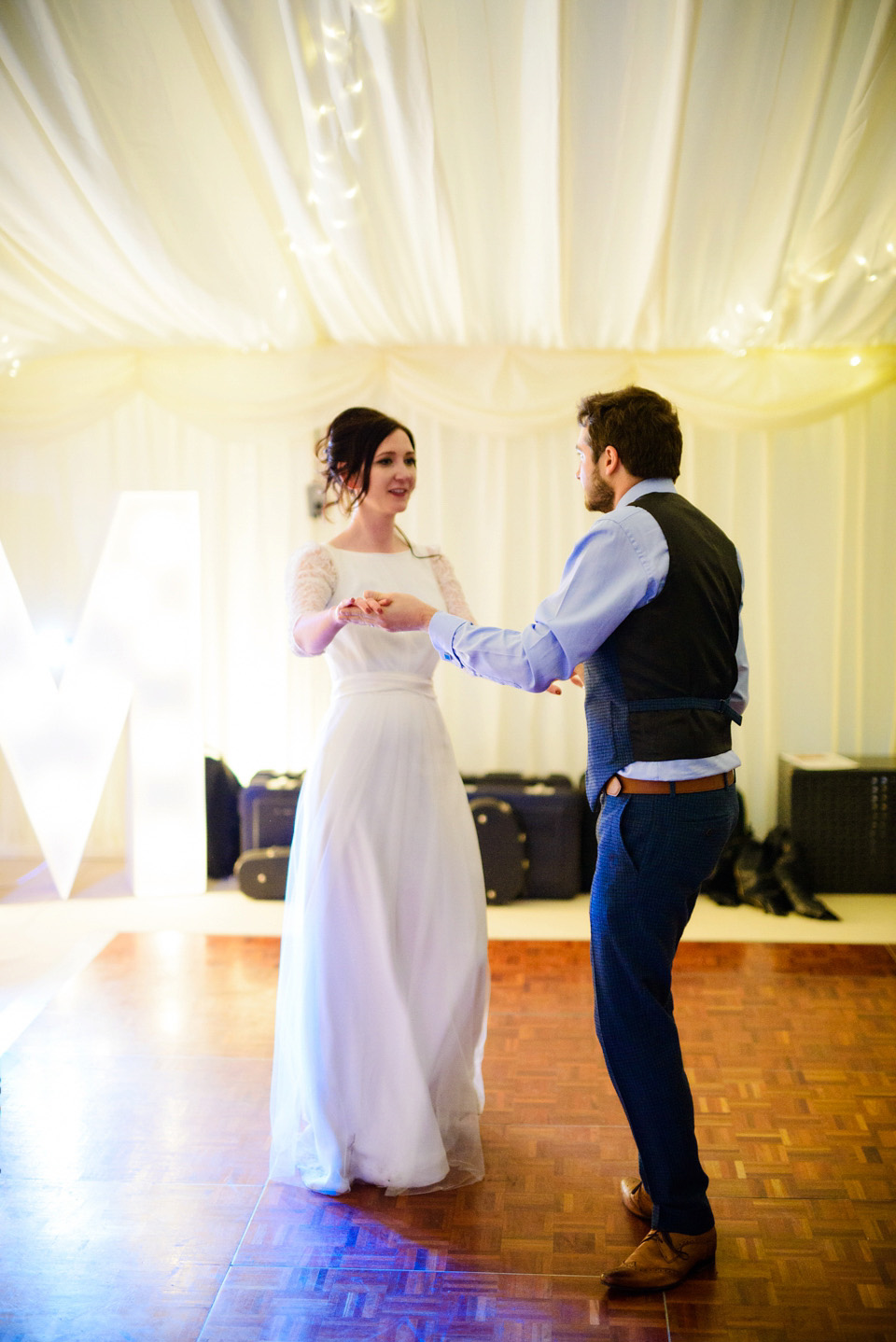 "I can't pick just one favourite moment, so I'm going to have to give you three! The first actually happened on the day before the wedding. Just after our cut flowers had arrived at the venue ready to be arranged into containers, my bridesmaid arrived to take me away to have my nails done. I was a bit stressed about leaving as I wanted to oversee (or micromanage!) my flower arranging volunteers. I was persuaded to go, and when I got back an hour later there was a multitude of beautiful containers of flowers all over the house, marquee and ceremony room. I suddenly realised my wedding was really tomorrow, and seeing how beautiful everything looked and knowing that the hard work of lots of my friends and family had made it happen was just so lovely."
"My second joint-favourite moment happened during the speeches. Mark's best man had coordinated this amazing surprise sing-along to Lou Reed's Perfect Day, with whole tables of guests standing up in turn for each verse and belting out special lyrics about me and Mark. It was a total surprise to both of us and we loved it.
My final favourite was after our reception finished and most people had gone to bed, when me, my mum, dad and brother, Mark's best men and sister all decided we weren't ready for bed yet. We took some wine and crisps into what had been the ceremony room, put some music on and had a couple of hours extra of drinking, dancing and partying. To be with those special people, newly married, dancing our socks off knowing everything was done and had been a success, was just perfect."
Words of Wedded Wisdom
"Just enjoy it all. Enjoy the planning, enjoy the build up, and enjoy the day. There is no one right way to do things, and you'll have to work out what's right for you as you go along. There can be fun and meaning in breaking tradition and doing things your own way, but there can also be so much satisfaction in keeping traditions, keeping in mind the expectations of others, and living up, at least in part, to what you feel the people special to you might have dreamed of or hoped for from the day."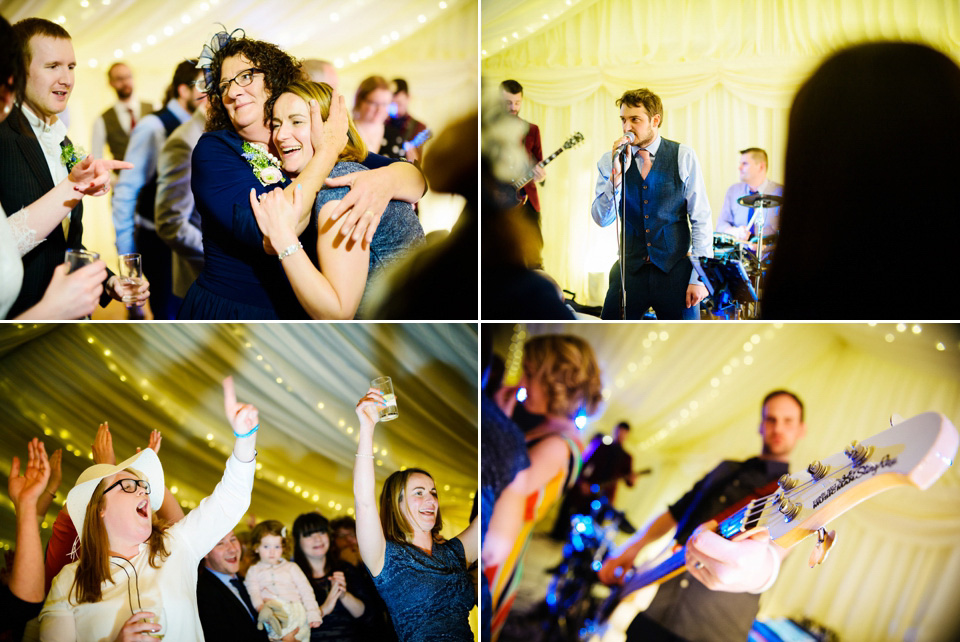 "Having said that, remember it's real life, not a fairytale, and that throwing a huge expensive party for everyone you know at the same time as taking a huge emotional personal step is never going to be without stress, arguments and disasters. It's very hard to relax and not be a control freak, especially in those final few weeks, and while it can be a lot of fun to spend ages choosing every tiny detail and planning every tiny moment, on the day itself you have to forget it all and just let things happen.
Our favourite parts of the day were surprises and spontaneous moments that we didn't plan or had no control over, and they are the memories that we'll treasure for the rest of our lives.
And one more piece of advice for those still planning – enter competitions on Love My Dress! You might win! We just want to say how grateful to Annabel and Aurelijus we both are for our prize."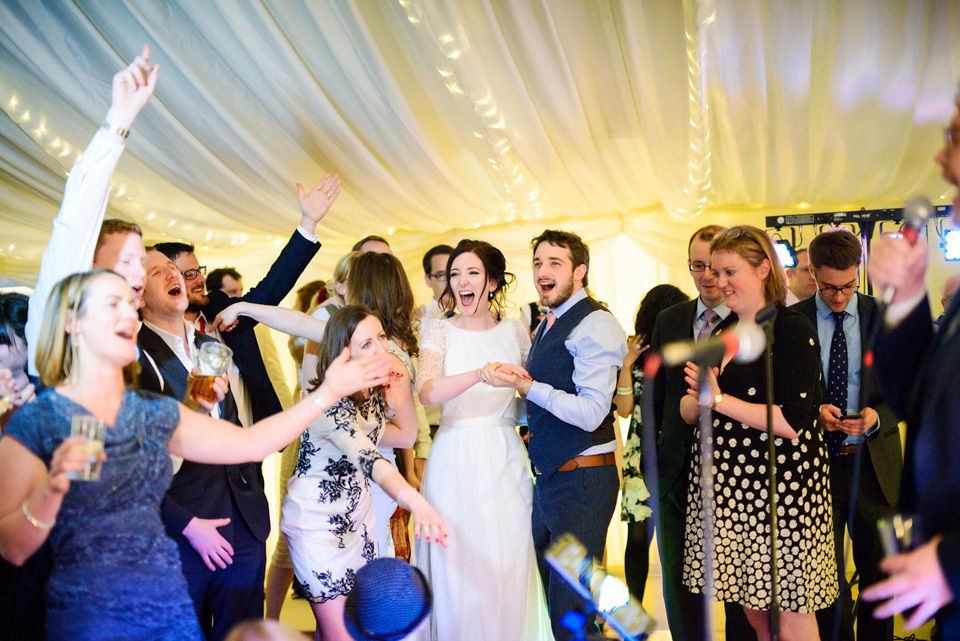 What an incredibly beautiful day – such an honour to have played a small role in helping these images and this beautiful film become a reality, and such a true pleasure to be able to share them with you today.
It has been such a pleasure to working with you VARNA STUDIOS Photo & Cinema, I can't recommend your levels of professionalism and customer service highly enough and hope this feature encourages more of our readers to enquire about your wedding film and photography service.
As to you both, Ali and Mark – my love and congratulations to you both – thank you so much for allowing us to share and be a part of your beautiful wedding day.
Use the tags at the end of this feature to find more inspiring, related content. Have a super lovely morning all,
Love Annabel xx
Photography + Film – VARNA STUDIOS Photo & Cinema
Venue – Silverholme, The Lake District
Brides Dress – Designer – Charlie Brear via The White Closet, Didsbury (Alterations by Tusneem at Boutique Alterations)
Bride's Shoes – Rachel Simpson
Grooms Suit – ASOS suit + Reiss (tie) + Ted Baker (shoes)
Bridesmaid's Dresses – House of Fraser
Flower girl Dresses – Chateau de Sable, with Marks & Spencer
Page boy – Next
Bridesmaid's Hair Accessory – Fresh gypsophilia via florist Carol's Garden
Florist – Carol's Garden
Entertainment – The Cockermouth Mechanics + Roackaoke
Catering Company  + Cake – Karen Rhodes
Stationery – Tamsin Whitfield
Hair and make-up Artist – Bethany Jane Davies
Giant Light up Letters + Vintage Decor/Styling – Add Vintage