We're handing over the blog reigns to our colleague Emma Meek, owner and MD of Miss Bush Bridal, an award winning and very beautiful wedding boutique that resides in an actual former chapel in Surrey.  Miss Bush are hosting one of their legendary sample sales on Saturday 4th and Sunday 5th July. Today, Emma would like to talk to you about how you can be cheap AND cheerful and benefit from attending a sample sale, and asks our reader some tough but honest questions to help them decide if sample sale shopping is for them.  Over to you Emma!

Sale shopping and it's psychology is a peculiarly personal phenomena.
Bargain hunting can bring out the best and worst in people and we all have our own ways and means of doing it.
I have never, could never, queue up overnight on a pavement. Back at the dawn of time in the '70s when I was a kid, news crews would film the doughty, plucky Brits that over-nighted outside Harrods for a half price dinner service. I do not queue. Queuing is a circle of hell right up there with being cold.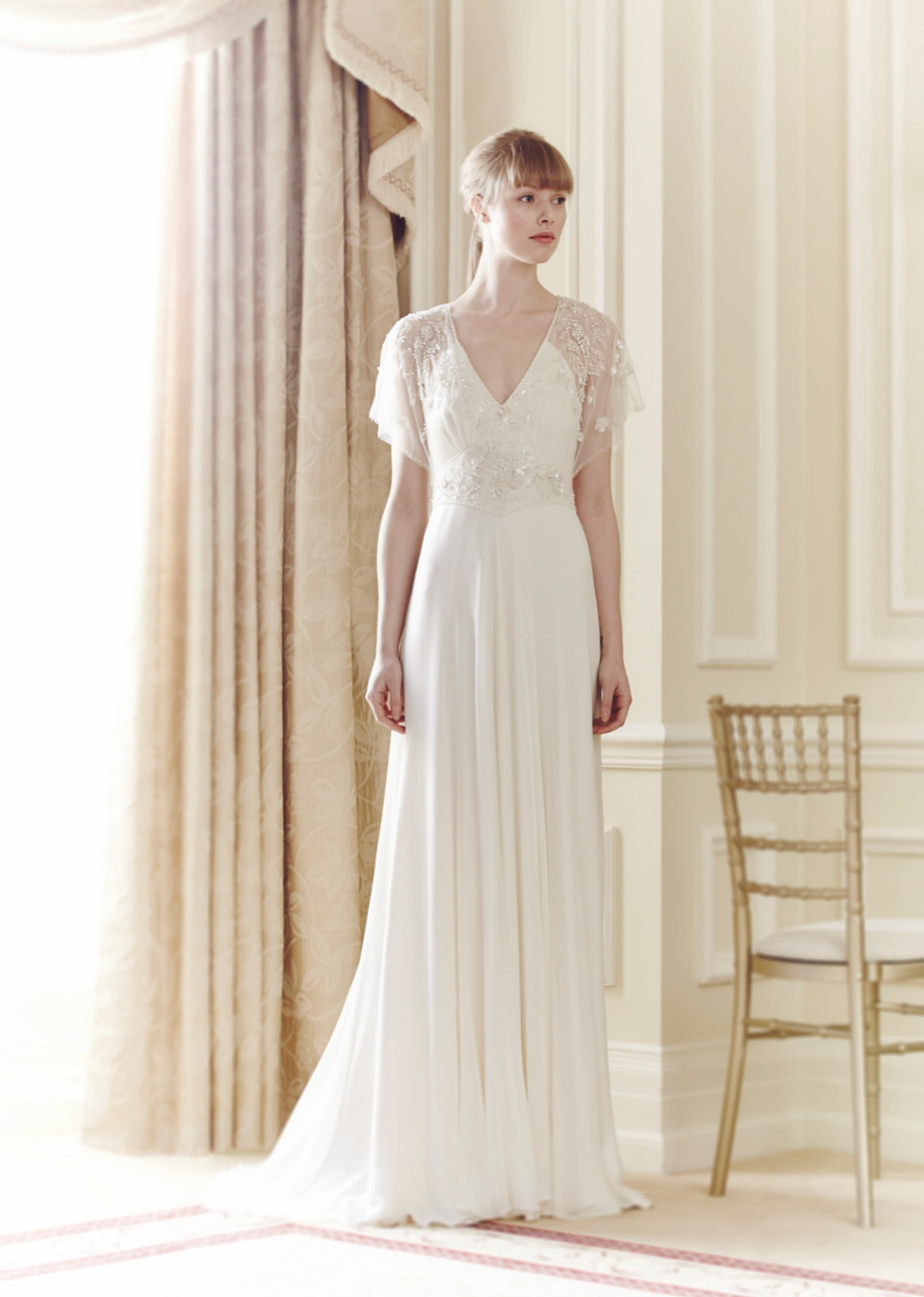 Once, and only once, I accompanied my daughter to an X Factor audition. It involved a day of queuing in arctic temperatures whilst shouty posters informed you that while you were queuing on camera every facial twitch, shiver and other symptom of near fatal hypothermia was the property of Simon Cowell.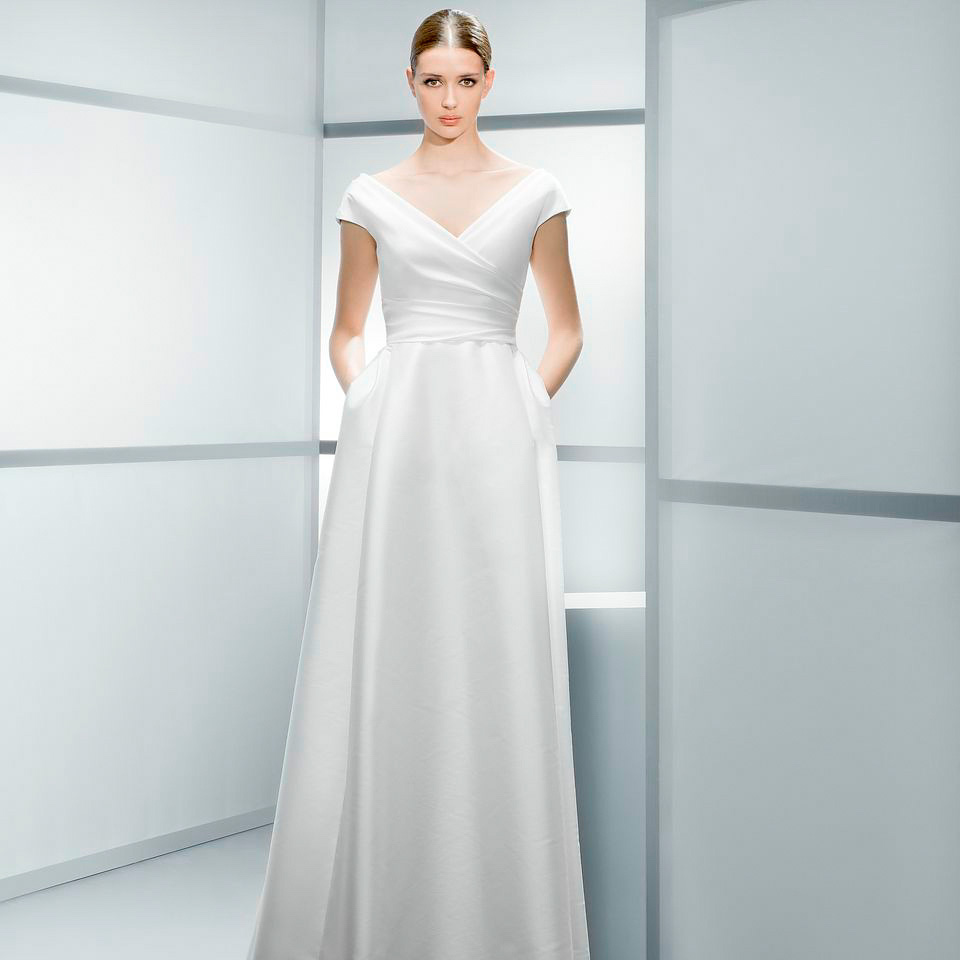 I am reliably informed by my niece that orderly queues form on Boxing Day at 4am for a sale at a branch of Next in a retail park in Basingstoke. I am fairy certain that nothing in Next could induce me to retail hysteria let alone reduce my Port and Stilton habit to a level that facilitated it.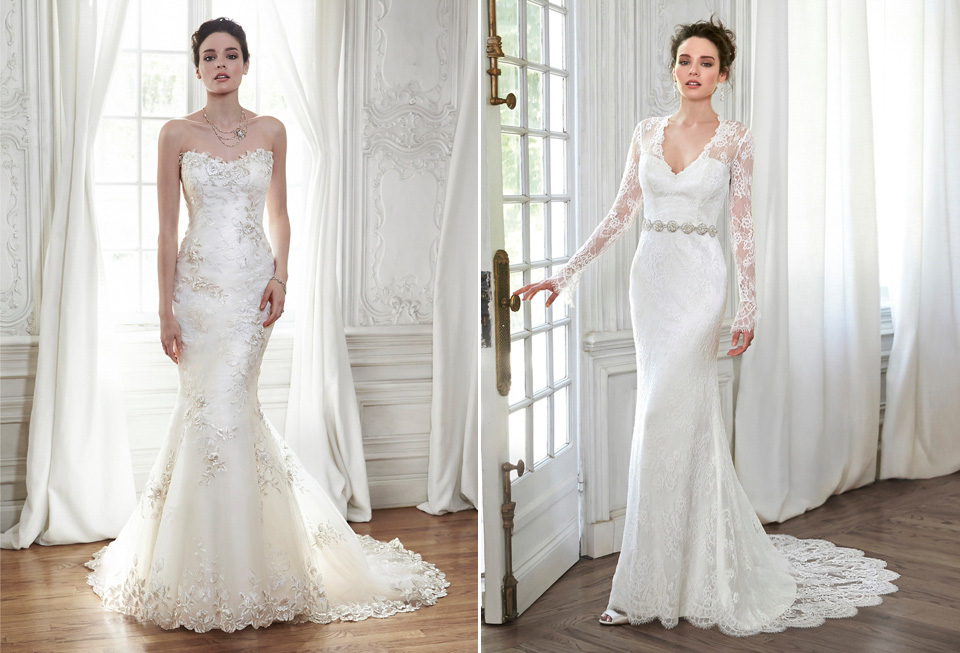 I have no desire to go to Bicester Village/Gunwharf Quays. TK Maxx gives me no thrill. Foraging through last season for a classic piece, a famous name has no appeal. I once visited Bicester Village out of geographic coincidence.
A very famous shoe brand had wedding shoes on offer that could not have been dirtier if an actual festival bride had worn them at a rainy Glastonbury. I am not happy to get a marginal discount on shabby goods because there is a famous logo involved.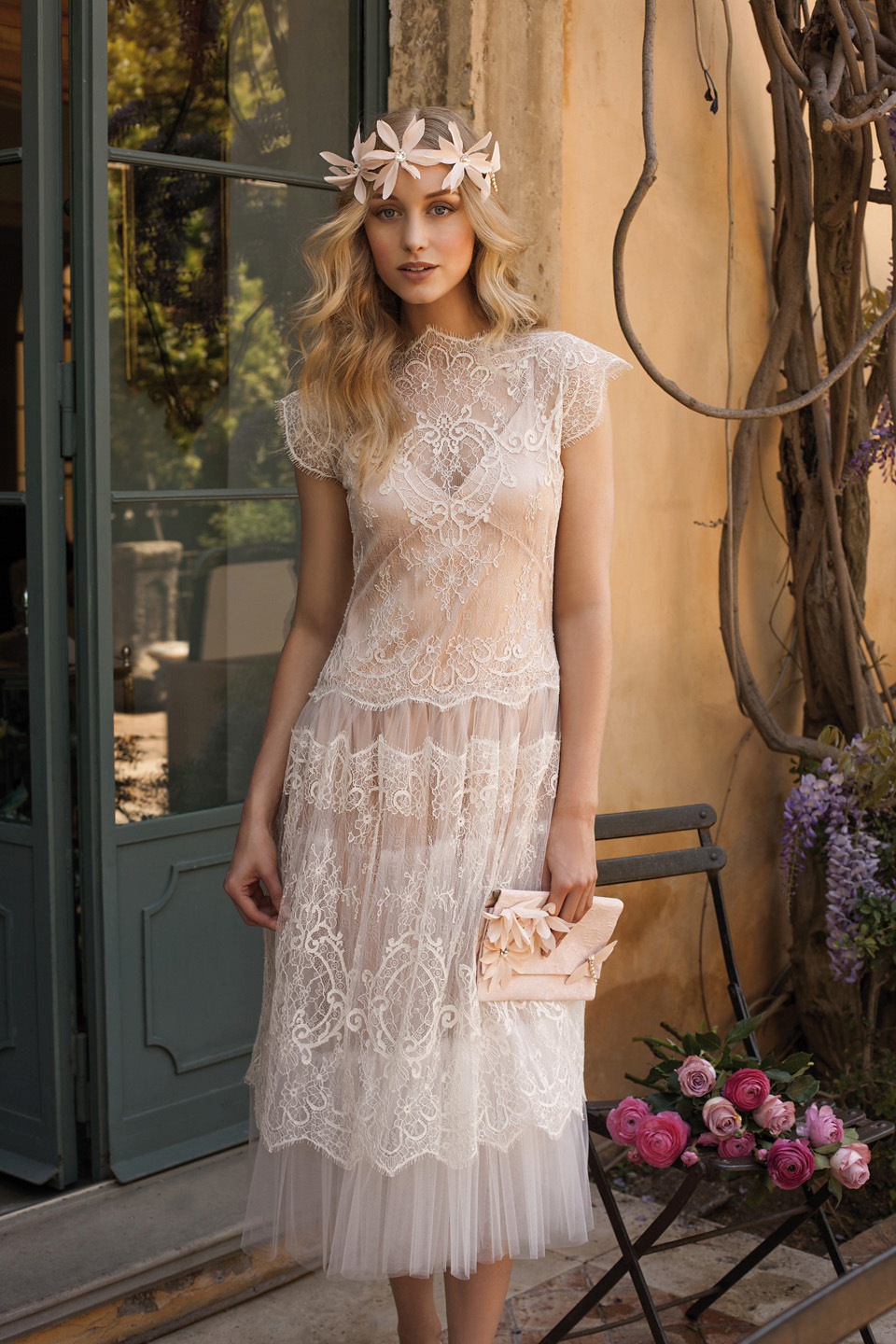 Ebay is a mystery so complex I discarded the notion my personal use of it as quickly as I dispatch window envelopes to my accountants. The complexity and ghastly bureaucracy of setting up an Ebay store was beyond my level of tolerance. In truth, beyond my level of ability. I have no desire to retrain in IT to save a couple of quid. Miss Bush's own Ebay store is run by Sarah, a former bride, whose skill is matched by her patience and tenacity in conquering PayPal purgatory.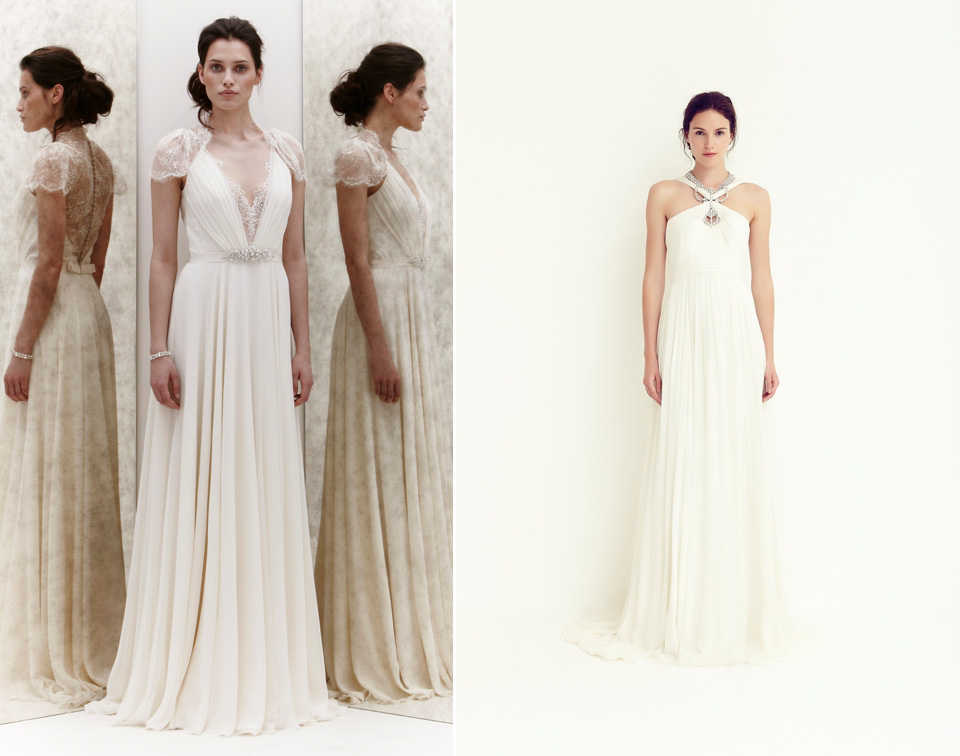 Bartering? Embarassing… It's just not very British. I just can't do it.
Yet I can cheerfully rummage in Charity Shops. Fate can sometimes reward the chance shopper but aficionados like me have their favourite shops and are on terms with the volunteers.  Some days are quite stinky and disappointing but even then the sheer amusement of the highly irregular merchandising or the overheard conversations of the volunteers and shoppers is worth the visit. It's Alan Bennett I tell you… My quest is focused very clearly on the items I want, currently, cookery books, crystal glasses, Midwinter, vinyl, embroidery and vintage Frank Usher.
In my favourite clothes shops the sale rail is quickly scanned – Size 16? Size 5? Black? Previously added to cart? In homeware stores I seek guilty pleasures and little luxuries like proper table linen. I know the limits of my tolerance and how I like to spend my money and I also like 50% off.
This level of self awareness needs to be applied to shopping wedding dresses in a sale.
Here are some tough but fun questions aimed at helping you to decide whether Wedding Dress Sample Sale Shopping is for you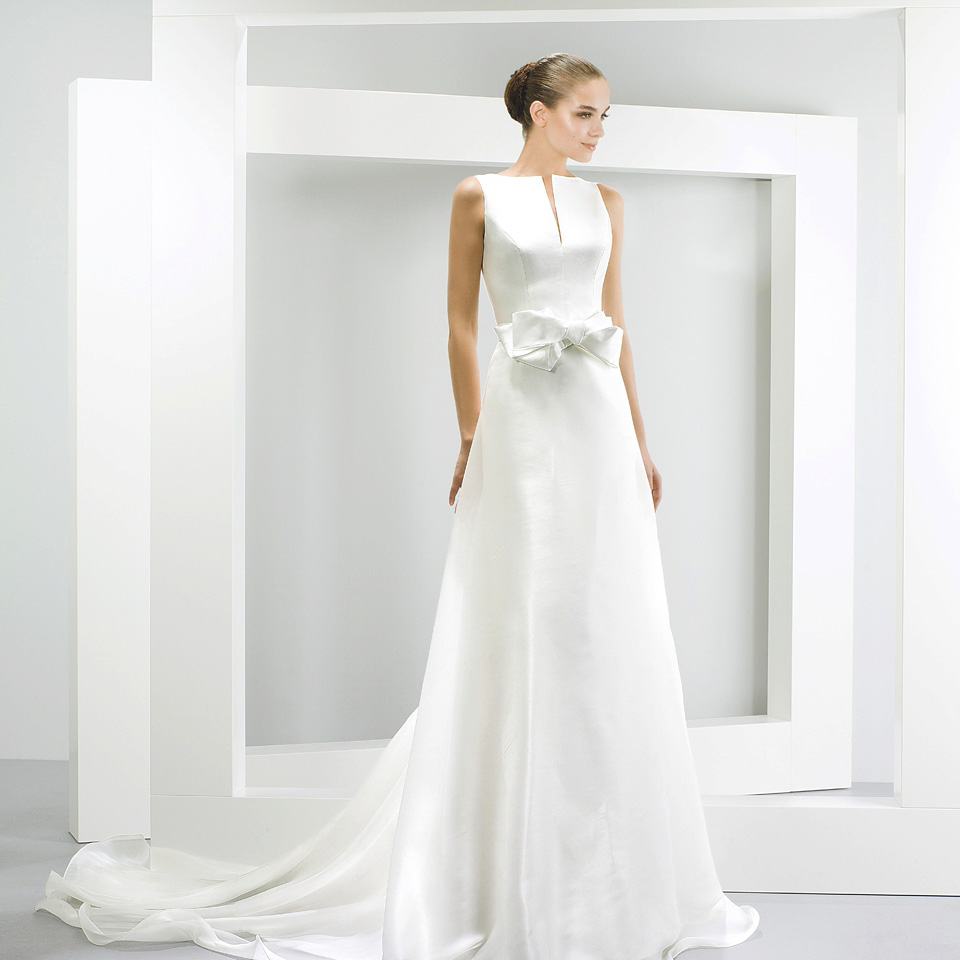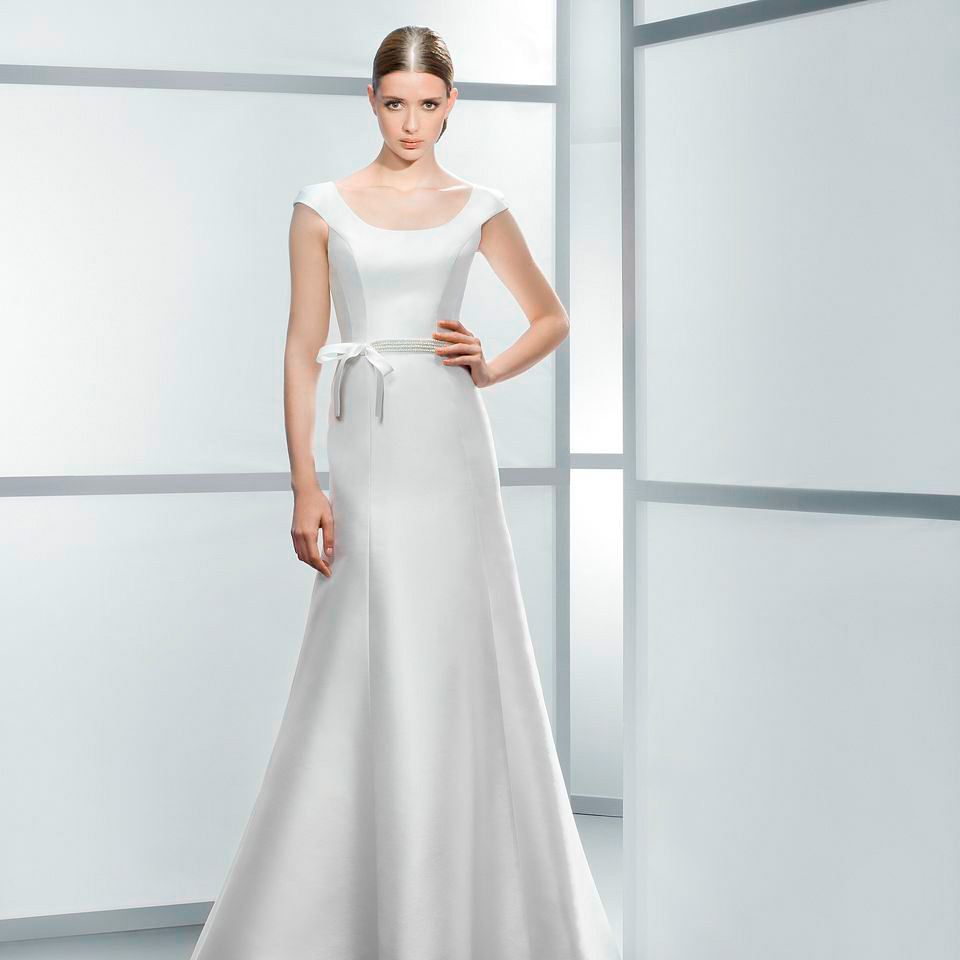 Firstly, can you cope with a queue? Can you tolerate a less than luxury experience?
If the answer is yes than proceed further. The bargains are immense the service will be professional but perfunctory. If no, hang back and wait for new season, a private appointment and the luxury experience that designer boutiques aim to deliver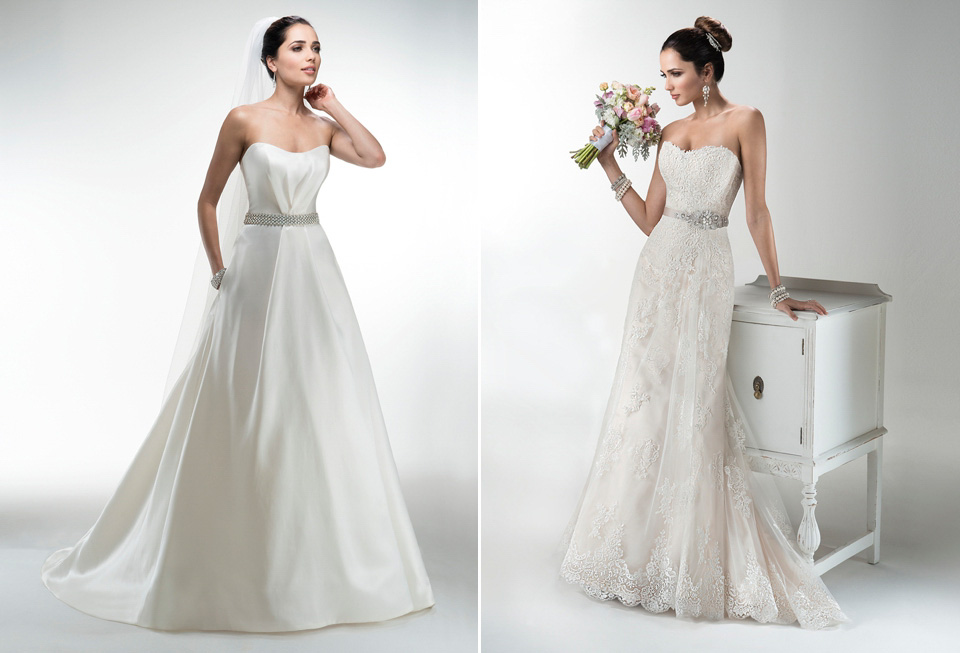 Can you look at a sample dress and know that it will be cleaned and revamped and are happy with that? Will you have sleepless nights wondering if that tiny pin-prick of a flaw invisible to the non bridal eye will be seen?
If you are relaxed about this, love shopping in outlets then sample sale shopping is for you. The dresses won't be 100% perfect when you try them on but reputable shops will offer a cleaning, remedial and fitting service. If you demand flawless new silk or even if you know you are a worrier walk away.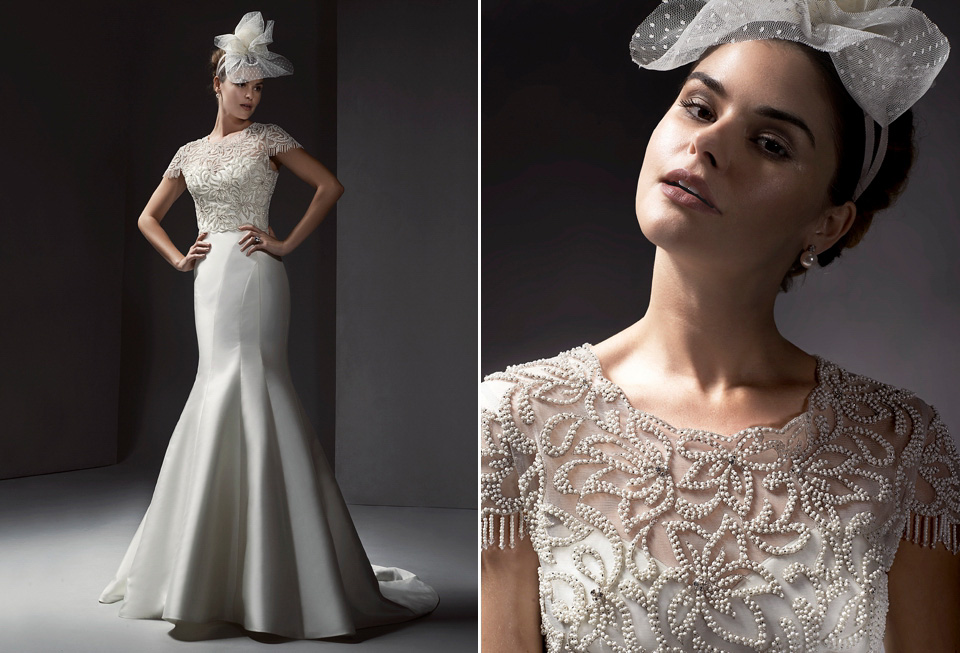 Are you patient enough to 'do the rounds' of the sales?
If you are a seasoned bargain hunter sample sales will pay dividends. If you know what dress and designer you are after bargains can be yours. Do you want a Ballet by Suzanne Neville? Size 12? Ivory? One or more Suzanne Neville stockists may have this. If you can travel in person or virtually there are brilliant savings on offer.
Can you focus? Can you not be distracted by red ticket marketing and home in on your favourite brands and styles?
If you are truly a savvy shopper and a wedding dress sale is a great. However like most sale goods items are not refundable. Yes you can have a credit note, yes you can exchange, yes you are covered by the Sale of Goods Act but you can't get your money back.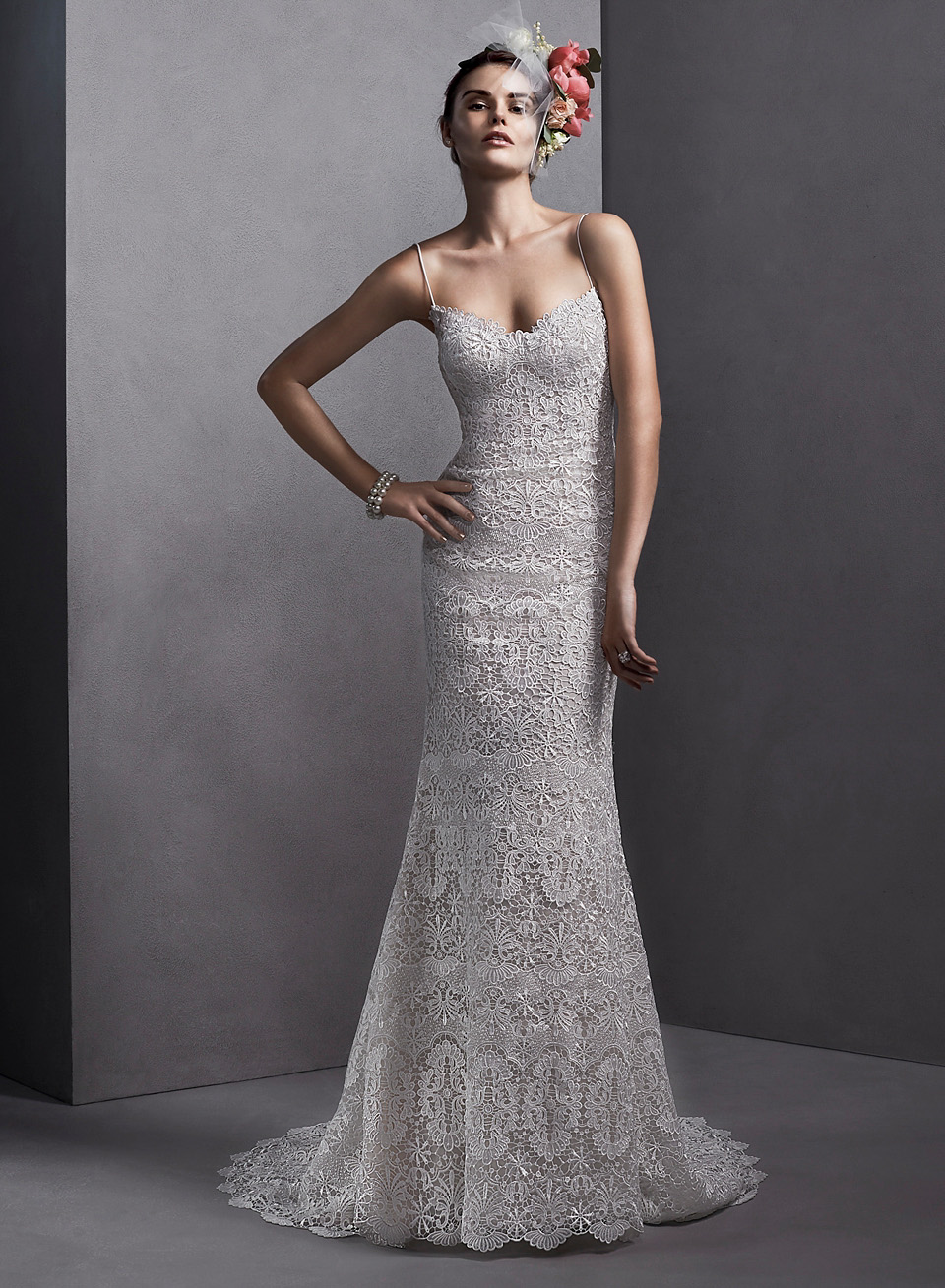 Can you set a budget and stick to it?
If your budget is £500 stick with it. There will still be alterations to add so don't go over your pre-determined figure. As much as I hate bartering myself this is also a good time to make offers. Boutiques need to make rail space and there may be room for manoeuvre on price if you are happy to walk away with the dress on the day.
Do you know what you want?
I know the question 'what do women want' eluded even Sigmund Freud but you at least need to narrow the field. Sample Sale shopping is about instant decisions and snapping up designer bargains. It is not about trying on everything to see what suits. Go to a sale with a clear idea of what suits you, a realistic idea of what size you are in wedding dresses. ( A can of worms for another day!) The majority of my time is spent with women helping them to identify their personal bridal style. This can be a slow and evolutionary process and a Sample Sale is the polar opposite. If you don't know your favourite silhouette, fabric or colour it's probably worth swerving sale time.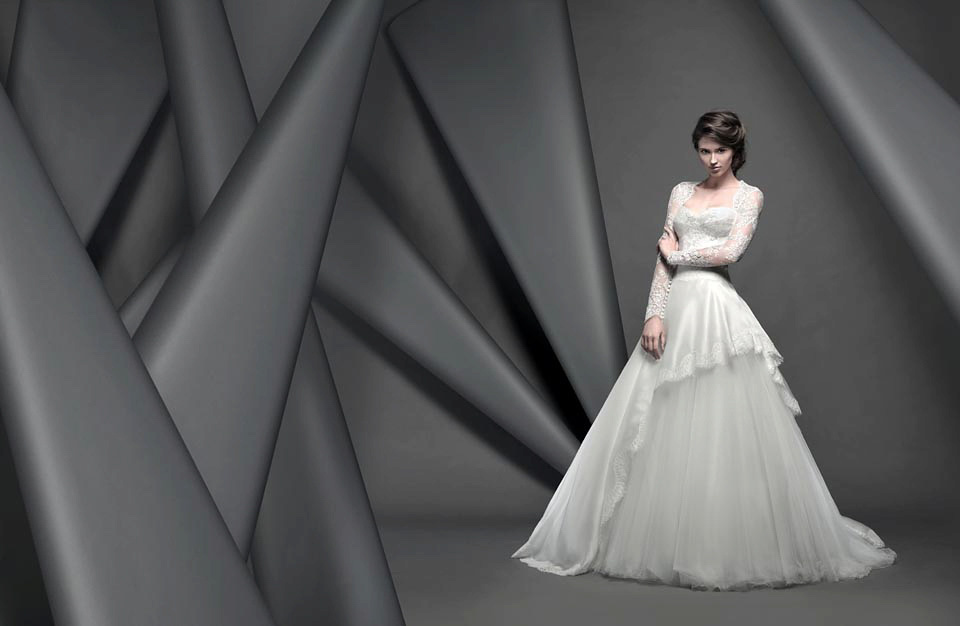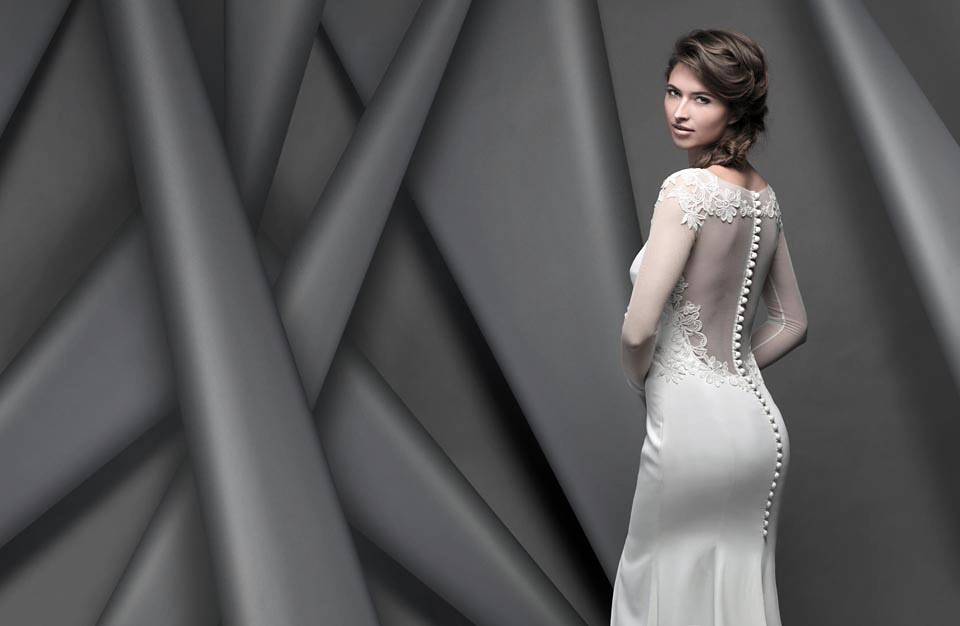 Suzanne Neville (above two)
Are you a Fashionista?
It is a peculiarity of wedding dress sample sales that the more fashion forward looks tend to get reduced. If you would like a 70s inspired Rembo dress, or a haute hippy look a Sample Sale will be perfect for you. The dresses that turn heads, get featured on blogs can sometimes be a shade too brave for lots of brides. Indie kids on a budget should definitely seek sales. The classic dresses and bestsellers tend to end the season looking very 'tired'. These dresses will eventually make our Ebay store and are definitely upcycling projects.
So ladies, has this convinced you to visit a sample sale? Did you buy your dress through a sample sale and if so, have you got any of your own tips and advice you'd like to share?
Emma x
Emma Meek is owner of Miss Bush Bridal in Surrey. You can read other features she has contributed to Love My Dress here.  Miss Bush Bridal are hosting a Summer Sample Sale on 14/15 July – click here to find out more.